No one is in doubt that France's national drink is wine, but recent years have seen it joining the craft beer craze with some truly excellent small breweries opening all over the country. Like many other cities across Europe, Paris is gradually joining this craft beer revolution. Many bars feature a small selection of bottled microbrews alongside the usual selection of draught beers, but there is also an increasing number of places entirely dedicated to promoting smaller breweries, while catering to a wider variety of tastes. While this list is far from exhaustive, here are seven spots to quench your craft-thirst next time you're in town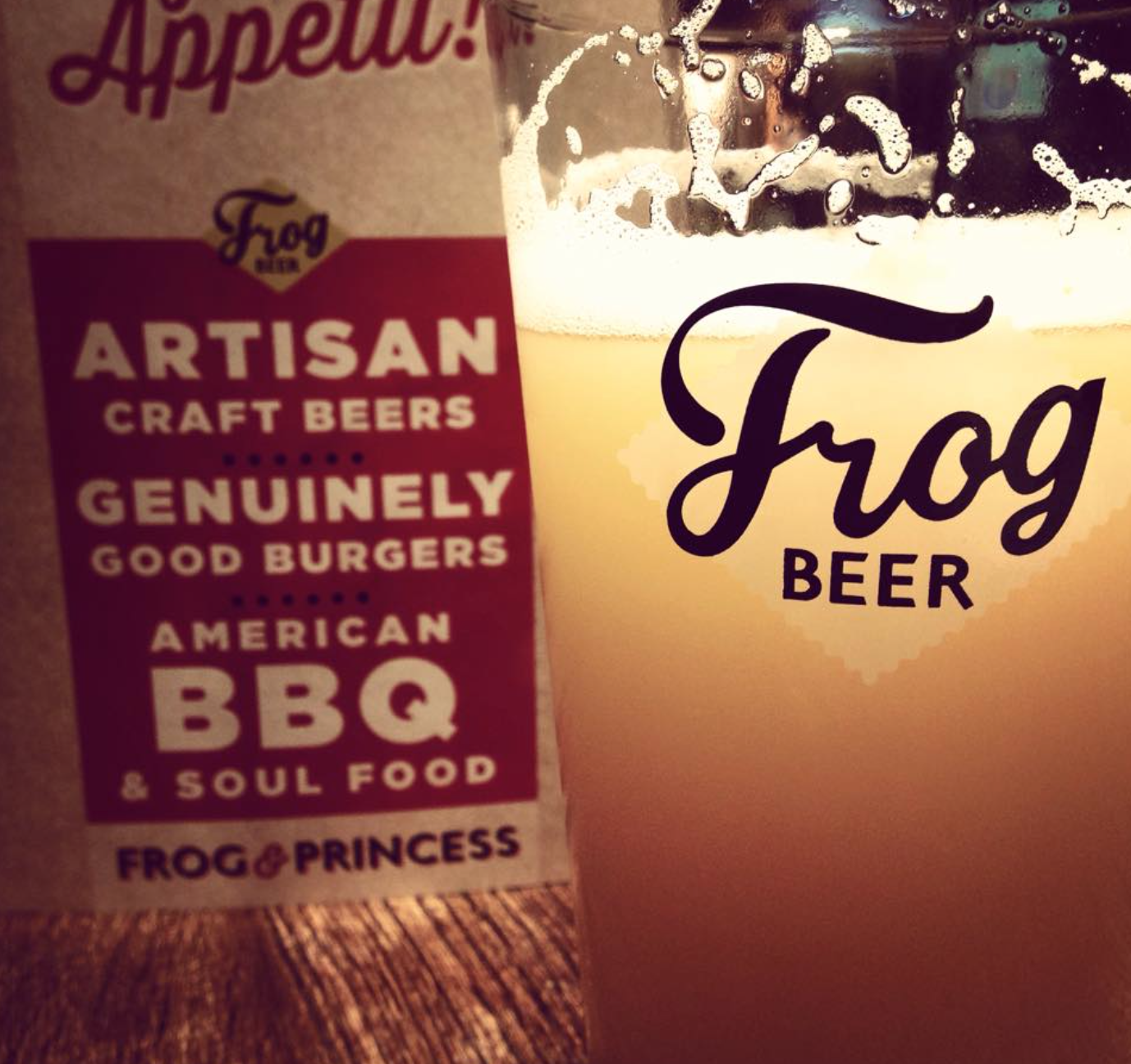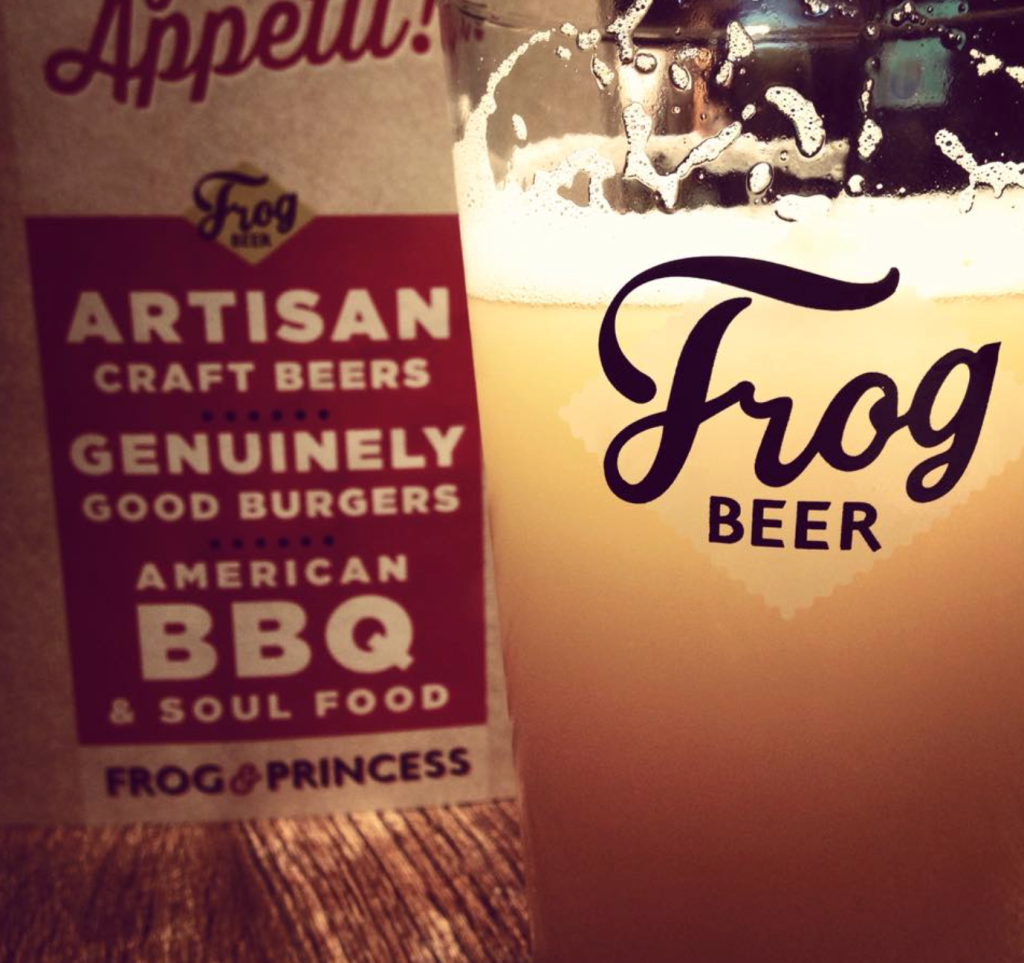 Frog and Rosbif
(116 Rue Saint-Denis, 75002; open daily from 12pm to 2am)
There are several "Frog" pubs strewn around Paris and the question as to which one is the best is ultimately a matter of preference, as they all have a pretty unified aesthetic. The Frog and Rosbif is located brilliantly central and features some great beer on tap, all brewed in Paris (some even on site). It also has a good atmosphere – especially when broadcasting sporting events. As the name suggests, it (mostly successfully) attempts to combine the feel of a British pub with that of a French café, best seen in the contrast between the indoor pub-like décor and the outdoor "terrasse" seating on the sidewalk – particularly pleasant on a sunny afternoon. Prices are reasonable too – especially considering the central location – with a happy hour that runs from 5 to 8pm on weekdays which offers pints at 5 Euro.
Brew Unique
(1 rue des Jeuneurs, 75002; Tuesday through Saturday)
If you've ever been tempted to try and create your own beer, this is the place for you. Brew Unique provides on site courses in brewing and sells all the necessary equipment to continue the pursuit at home. The four-hour course doesn't come cheap at 150 Euro for one or two people, but you can take home your own product in 36 bottles four weeks after completing the course, meaning there will be plenty of opportunity to casually whip out your own brew whenever friends come around. To join a course, you'll need to book online at http://www.brewunique.com/ or call 09 81 36 66 33.
Bière & Malt
(4 Rue Poissonnière, 75002; Monday through Saturday 5pm to 12am, closed Sundays)
Virtually across the street from Brew Unique, you'll find this tiny hole in the wall. There are a couple of tables outside, and just a few more inside, but if you're lucky enough to find a seat, the selection won't leave you disappointed. All beers here are bottled and can be bought to take home or to drink on the spot (the latter obviously raising the price by a bit more than a euro). Prices range from as little as 2.60 to 10.20, depending on the size of the bottle, type of beer and whether you drink it there or take it with you. There is also a small menu of snacks in the form of cheese and charcuterie boards, foie gras and croquet monsieur, should you be feeling peckish.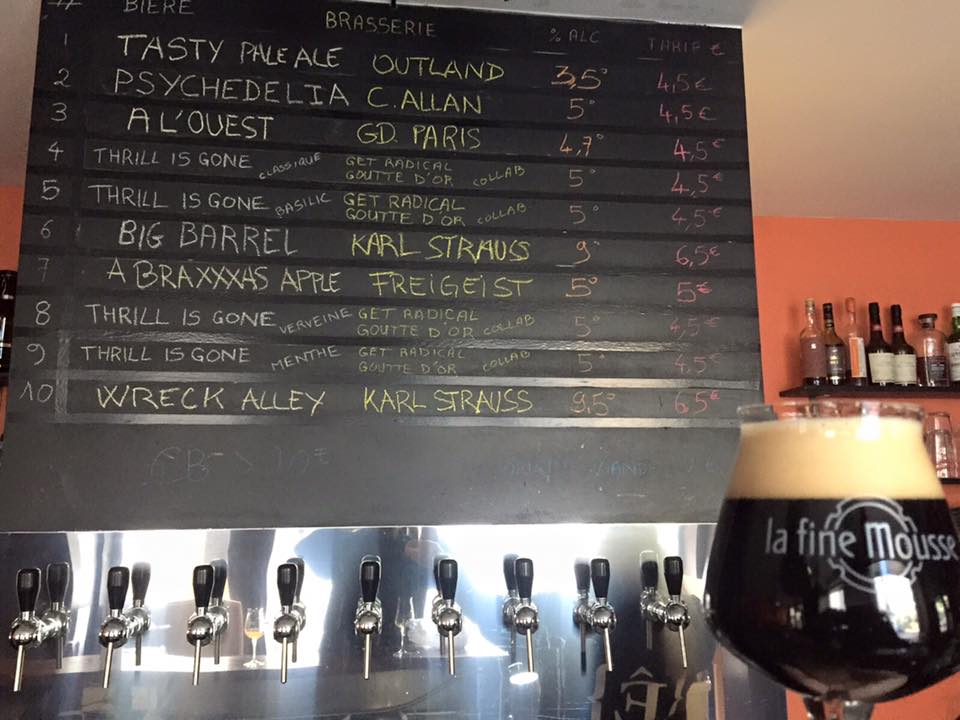 La Fine Mousse
(4 bis Avenue Jean Aicard, 75011; open daily 5pm to 2am)
The elegance suggested in the name of this fantastic spot is not unjustified – La Fine Mousse has the feel of a snazzy wine bar, but make no mistake, beer is the name of the game here with a wonderfully varied menu of craft beers – both on tap and in bottles, both French and international. The inherent elegance of the place is however also reflected in its prices – it's not exactly cheap, but it's a great place to meet for a quiet drink and the quality of the beer will certainly not leave you disappointed.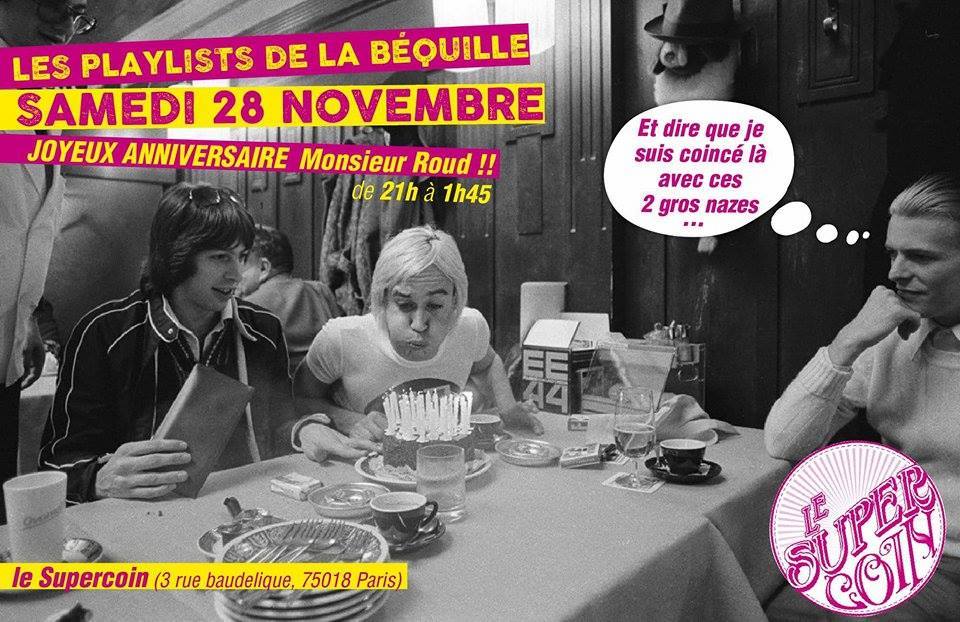 Le Supercoin
(3 rue Baudelique, 75018; Tuesday through Saturday from 5pm to 2am, Sunday from 5pm to 12am, closed Monday)
Think of the Supercoin as the Yin to La Fine Mousse's Yang (or is it the other way around?) – it's cheap (pints for as little as 4 Euro), noisy, crammed and decidedly unpretentious, all in a good way. Weekdays the noisy and crowded aspect luckily dies down a little and you'll find that this also makes a good place for a quieter get-together. Featuring a few – usually local, but also international – craft beers on tap and a decent bottled selection as well, this is the kind of place you go to for a quick drink and end up spending all night at.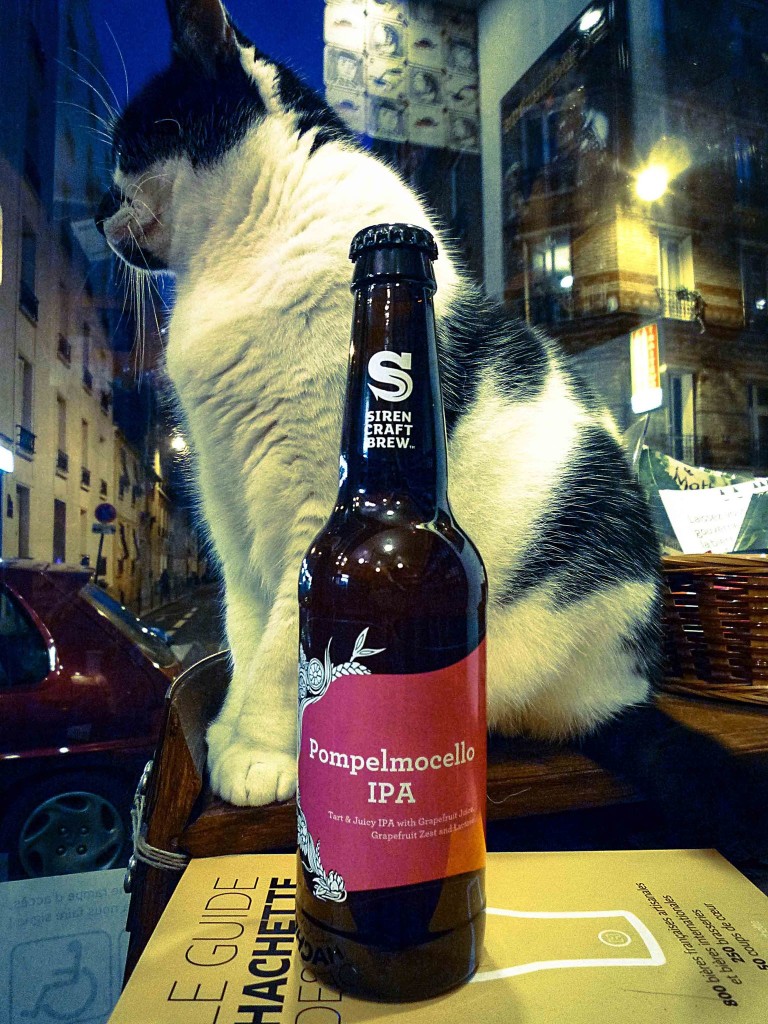 Les Trois 8
(11 Rue Victor Letalle, 75020; Monday through Saturday from 5pm to 2am, Sunday from 3pm to 12am)
Is there a better craft beer bar in Paris? Some would say not. With a great selection of beers on tap that changes on an almost weekly basis (except for the always reliably delicious Northmaen at 4 Euro a pint) and a wonderfully cosy atmosphere, this is the kind of place you can get lost in for hours, chomping on outstanding cheeses and charcuterie while washing it all down with a wide range of craft beers from all over France. Wednesday nights are dedicated to beer-tasting, when for 20 Euro you can get a flight of nine different beers.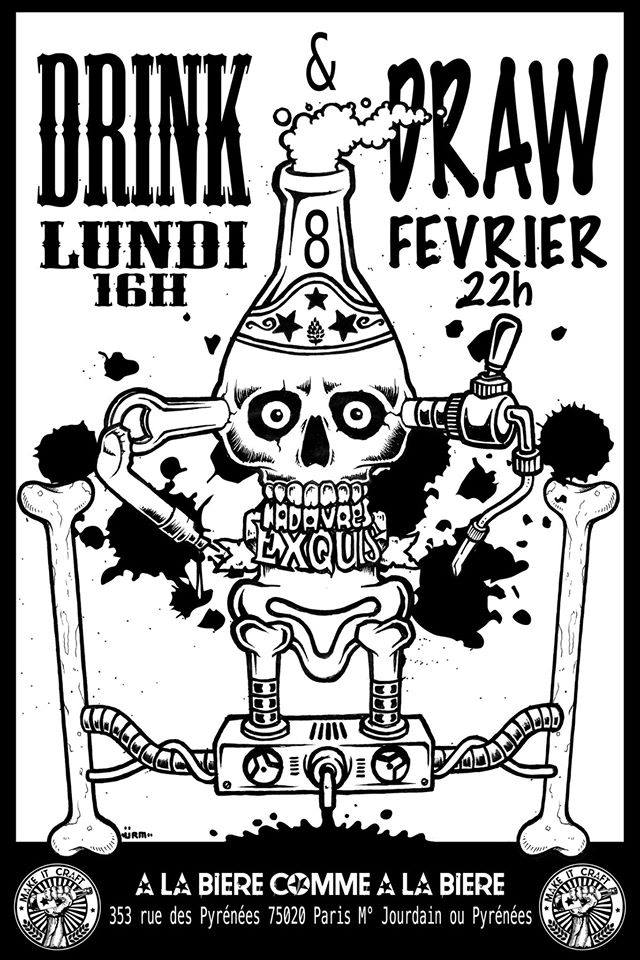 À la bière comme à la bière
(353 rue des Pyrenées, 75020; Monday through Friday from 3pm to 10pm; Saturday and Sunday from 11am to 10pm)
A shop that is crammed from top to bottom with hundreds of varieties of craft beer sourced from breweries all over the world. This is the place where you go look for that one obscure sour beer you drank all those years ago in Brazil – there's no guarantee they'll have it, but there's no likelier place in all of Paris). This is just one of two stores, the original one being situated in the 18th arrondissement (20 rue Custine) with similar opening times. In this one, there is also a single table at which you can sit and enjoy your just purchased goods at no extra cost. Both locations organize tastings ona regular basis and there are also three beers on tap that you can buy to take home in variously sized jugs – they change frequently, so there's always a reason to go back and try something new.
If you enjoyed this post read
Autumn in Paris is Good for the Soul
Cheapest Beers in Europe: guide
Best Free Apps for Discovering Paris
Welcome to Paris' hippest hostel
Paris, in 40 photos & 20 songs
Best cheap places to stay in Paris,
Where to Stay in Paris
Welcome to Paris' hippest hostel
Avoid Ryanair & Airbnb? 5 tips for first-time visitors to Paris