Planning a weekend roadtrip to Paris?
If you're planning on visiting Paris and France for the Euros from the UK, one option is to take your car and drive through the Eurotunnel with Le Shuttle, one of the quickest ways to cross the Channel from England to France.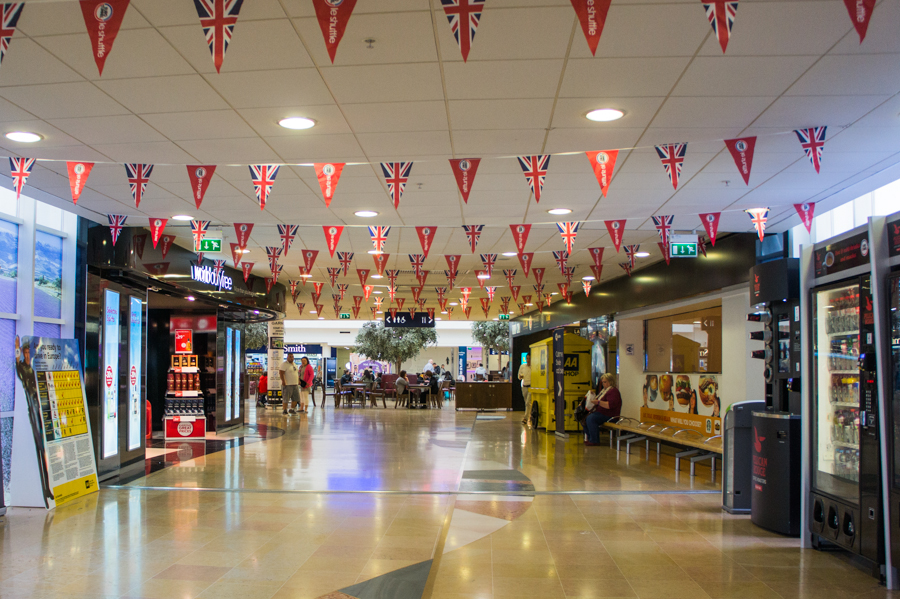 Last minute shopping and snacking in the passenger terminal at Folkestone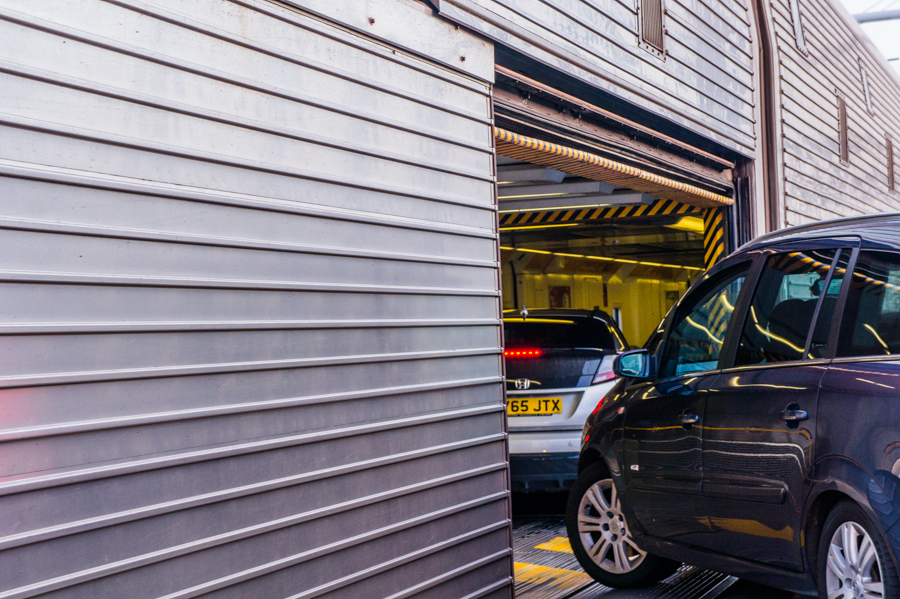 Time to board Le Shuttle!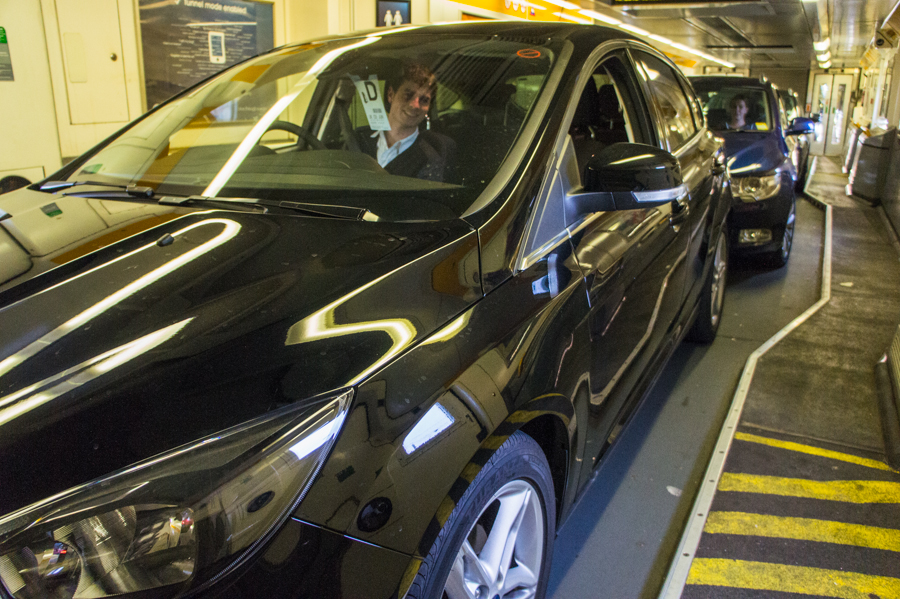 On board you can just relax in your car during the 35 minute crossing
Road Trip Stop Suggestions
The benefit of taking the Eurotunnel Le Shuttle is that of course that you have all freedom to explore France in your own pace. We recommend planning more than just a weekend in Paris like we did, because there is just simply too much to see.
Don't rush and take a good 2-3 days to explore parts of Paris instead. And make sure you don't miss out on some fantastic stops before you arrive as well. From the train terminal in Coquelles (Calais), you have the option to either take a coastal route (via Berck, Amiens and Beauvais) for a part of the trip, or drive inland (via Saint-Omer, Arras and Compiègne).
We chose the inland route and decided on a quick stop at two historic places just before driving into Paris. Both our suggestions below are also perfect for a day trip while being based in Paris.
Chantilly
We didn't know what to expect when arriving at Chantilly, other than that there would be a big castle in the middle of a forest. To say we were impressed is therefore an understatement.
Chantilly castle has been the home to illustrious figures in French history and has been transformed several times over the history. The last resident was the Duke of Aumale, son of King Louis-Philippe and he created a museum on site to house an art collection that is now the second richest in France, just after the Louvre.
At the castle's private racetrack, horses run around and we found out that there is an actual horse museum inside the massive stables, as well as the option to book a spectacular horse show. We decide to explore the castle grounds instead as we had little time and with a separate ticket for just 8 Euro, we got to wander freely.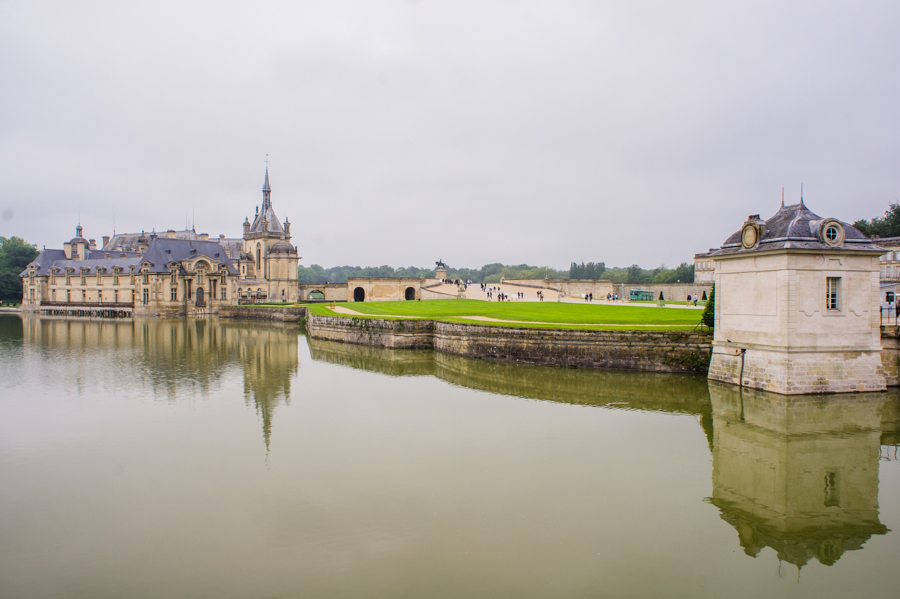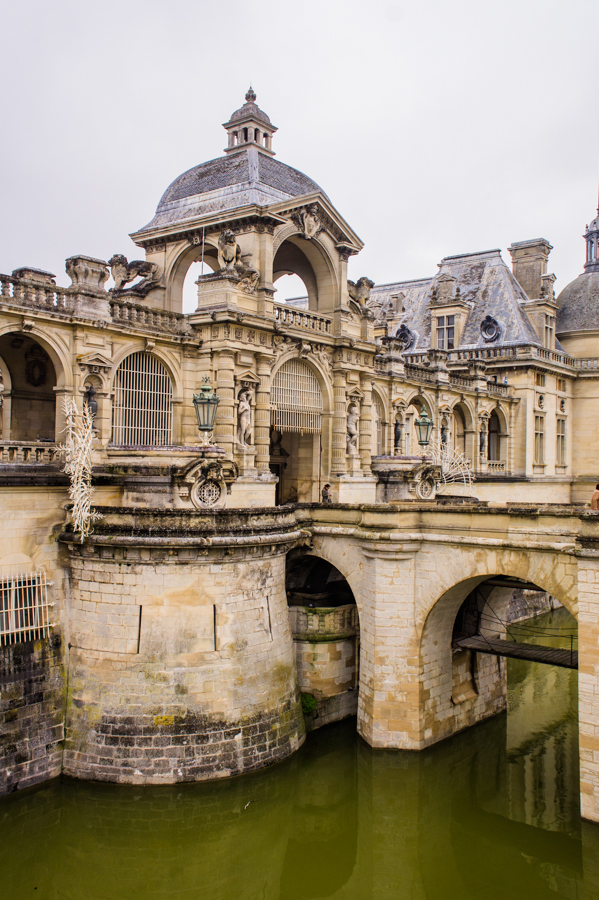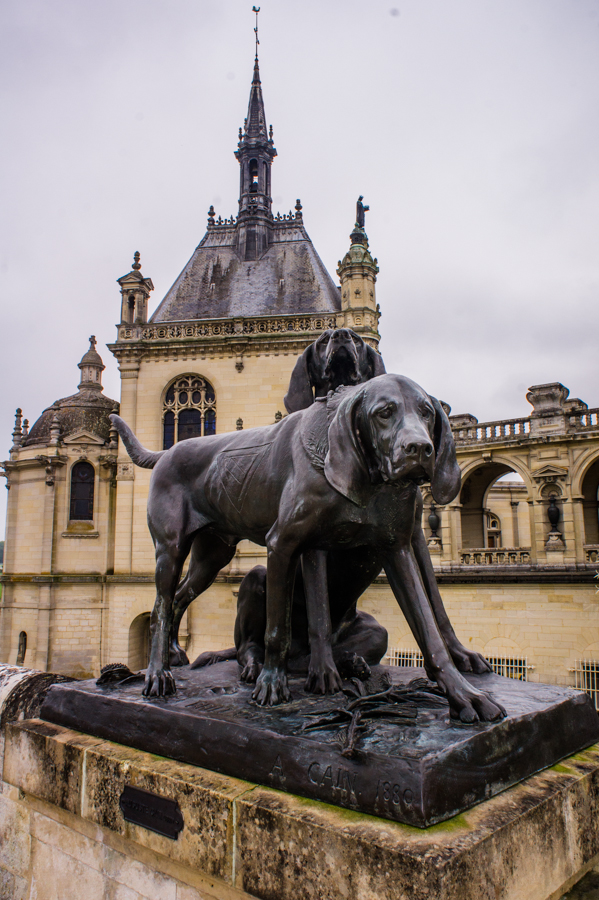 The incredible castle is so very detailed and there are many sculptures to admire as well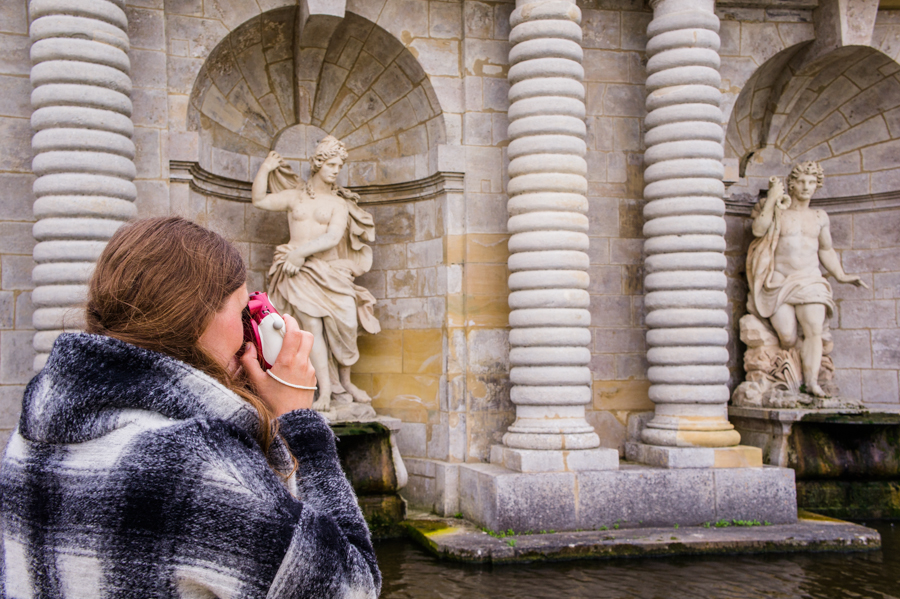 Take your time to walk around and soak up the history of the place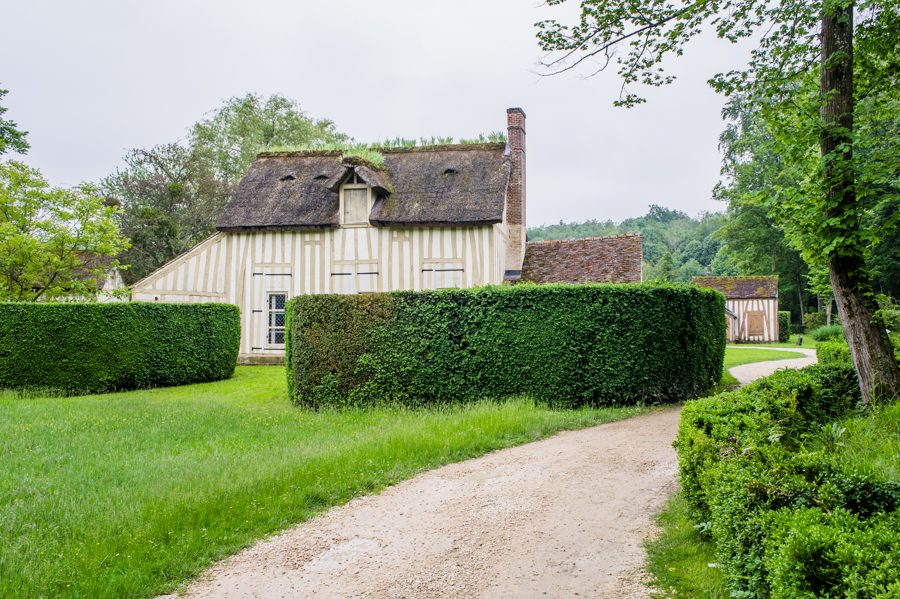 In the Anglo-Chinese garden, you can find a section with traditional houses. One of them ('Hamlet') is a restaurant, so a great spot for lunch.
Senlis
Close to Chantilly, you can find the historic town of Senlis. With cobblestone streets and Medieval walls, this picturesque place is lovely to stroll around in.
You can check out the royal castle that has its own park, or visit the little bakery close to the cathedral for fresh croissants and macaroons.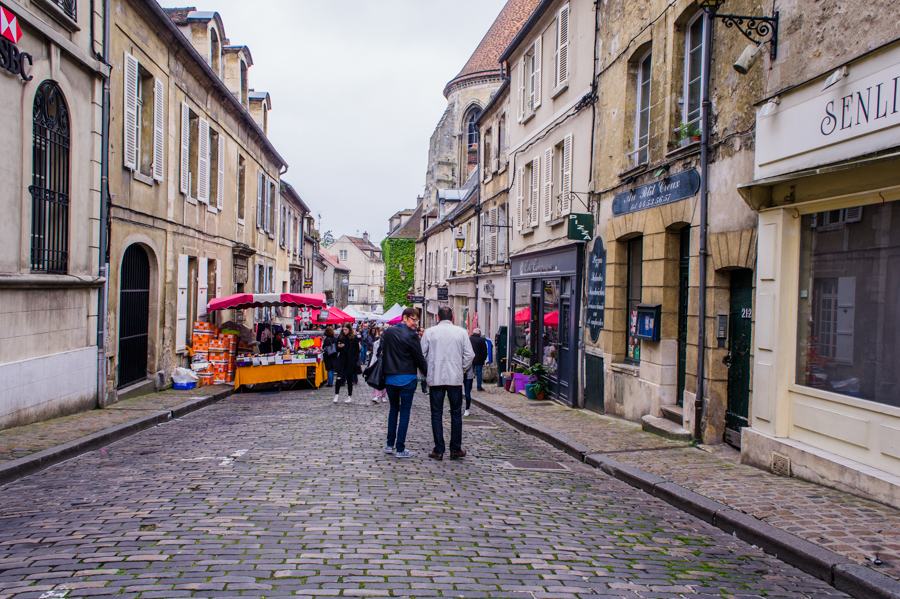 On Sundays, there is also a lovely market close to the cathedral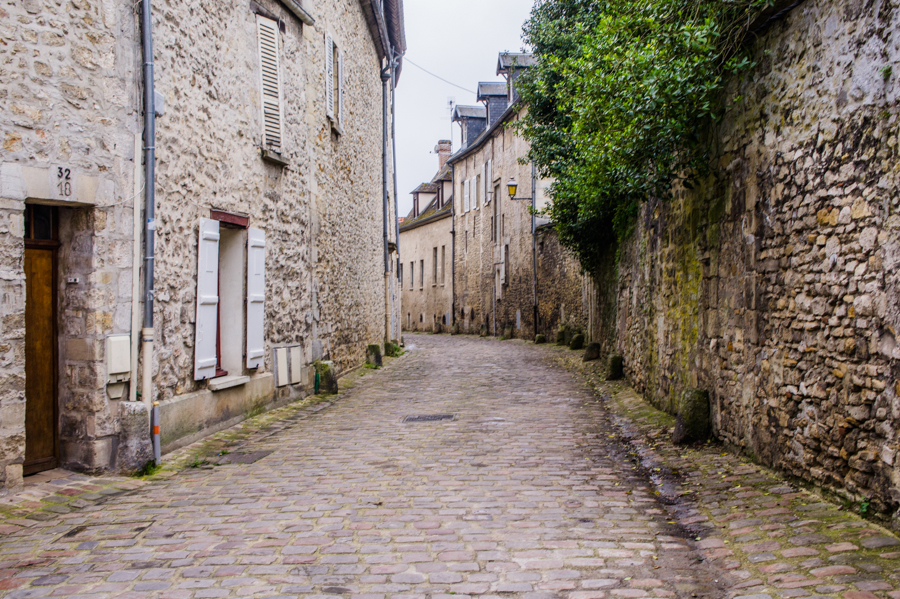 Step back in time in Senlis!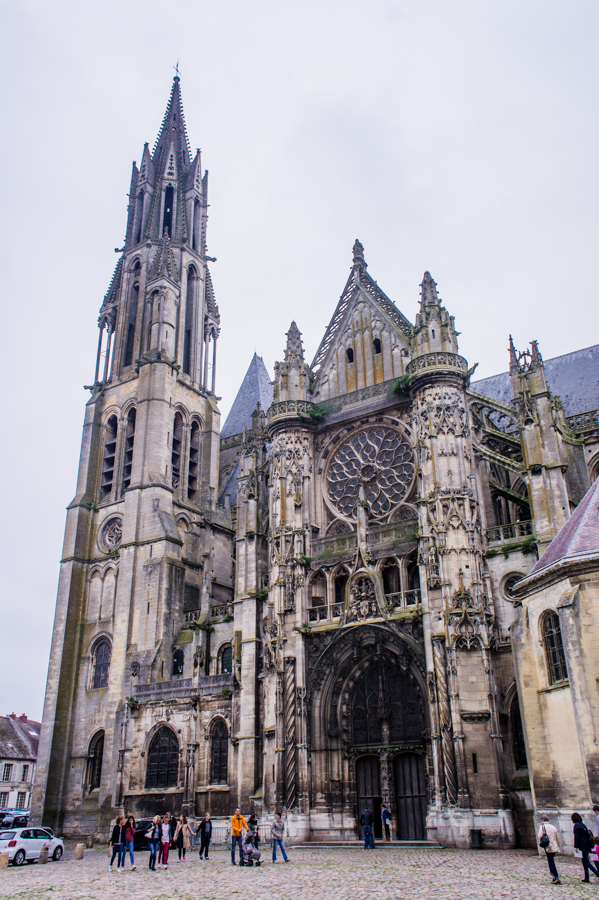 The Cathedral is a must-see in Senlis
Paris & Surroundings for Football Lovers. Our Suggestions:
Of course, the main stop for our weekend in France was Paris. As we were based in the 9th arrondissement, close to the Sacre-Coeur, we were near Saint-Denis in North-Paris as well, where another stadium is hosting this year's championship.
Saint-Denis
The Northern suburbs of Paris are not often visited by tourists going to Paris, but you will be surprised by the architecture (the Basilica of Saint-Denis), markets (Rue Jean Jaurès market on Tue, Fri and Sundays) and museums (Museum of Art and History) you can find here.
Football lovers will come to Saint-Denis for two other reasons as well: watching a game at the famous Stade de France and/or joining in the fun at the fan zone in Parc de la Légion d'honneur.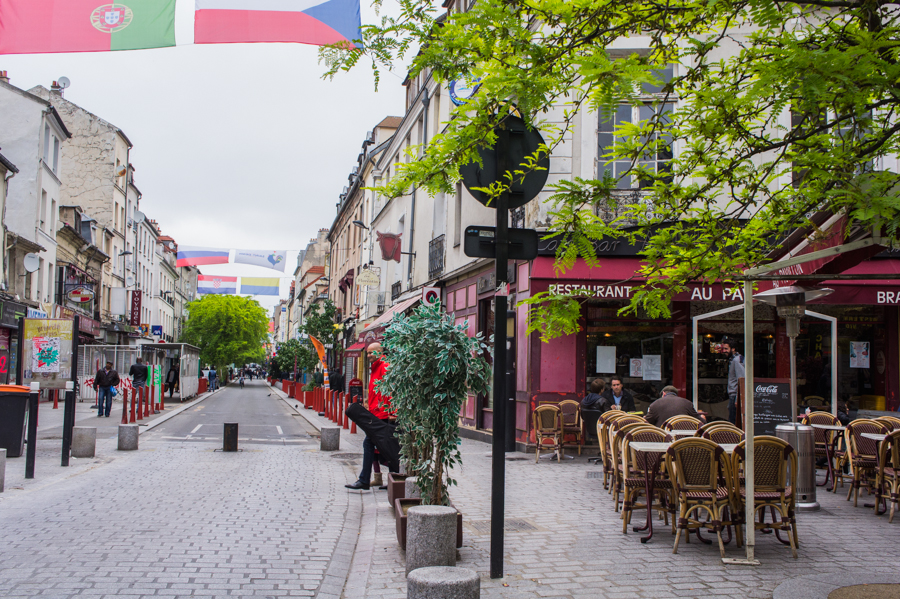 The flags are out in Saint-Denis, awaiting the fans!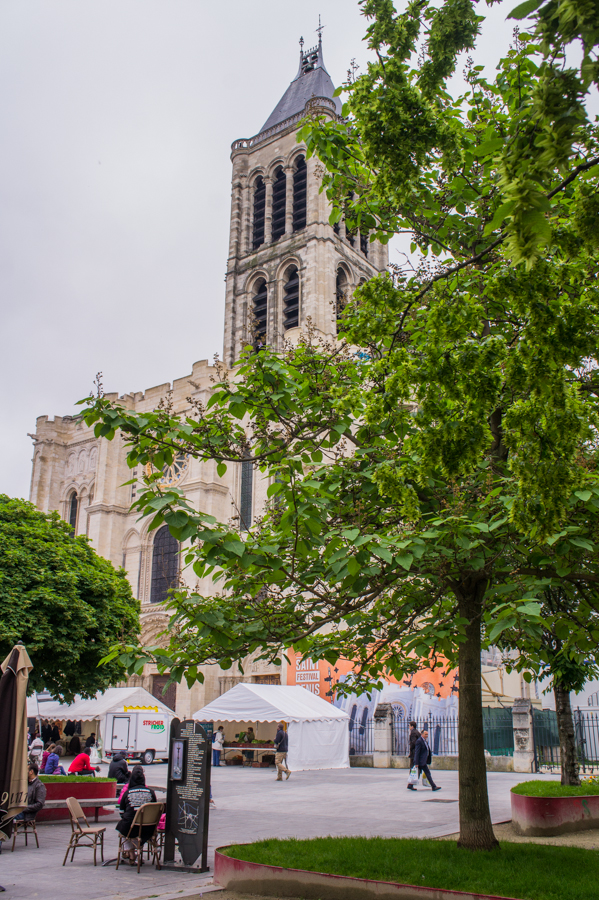 Saint-Denis Basilica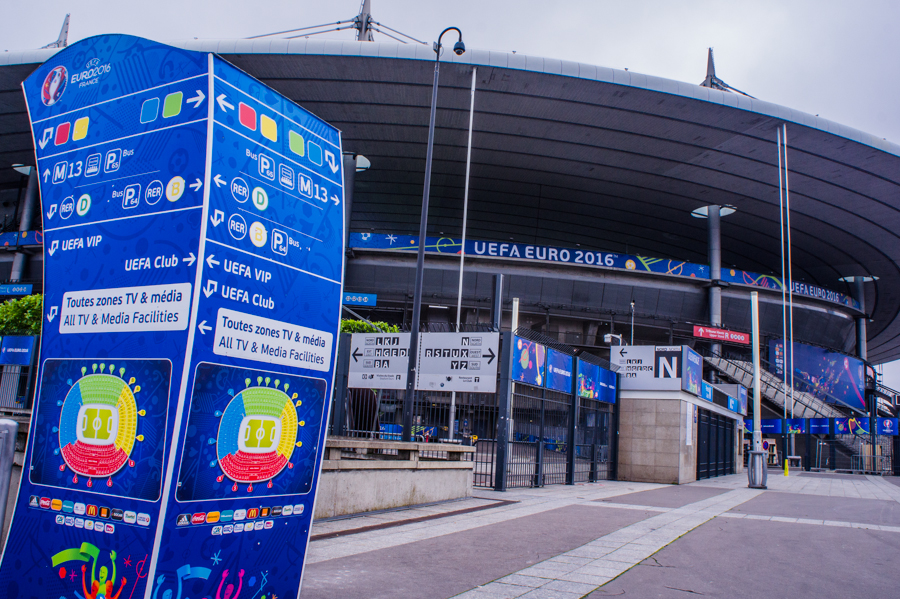 Stade de France is getting ready for the Euros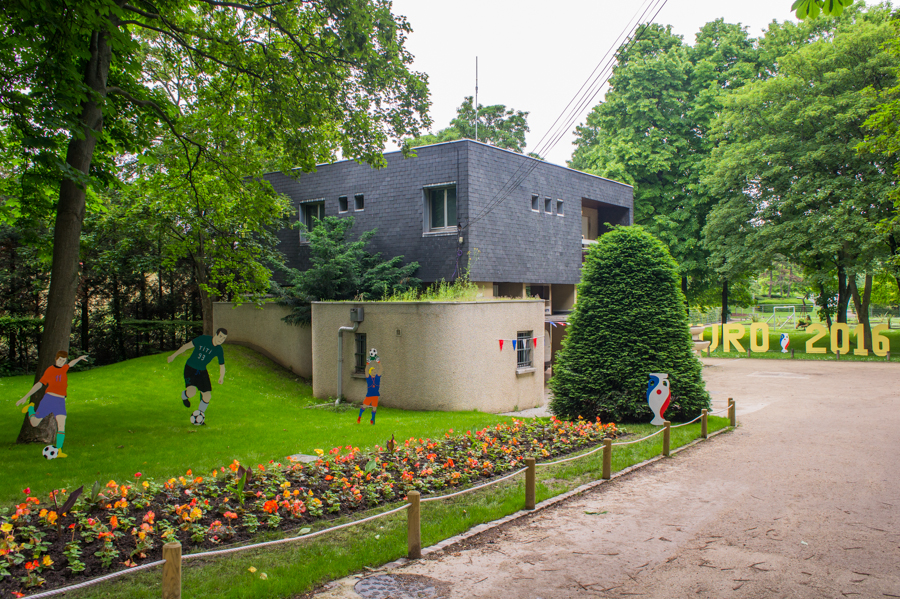 The fan zone in Saint-Denis features a huge stage where performances are planned during the Euros, as well as screens where you can watch the games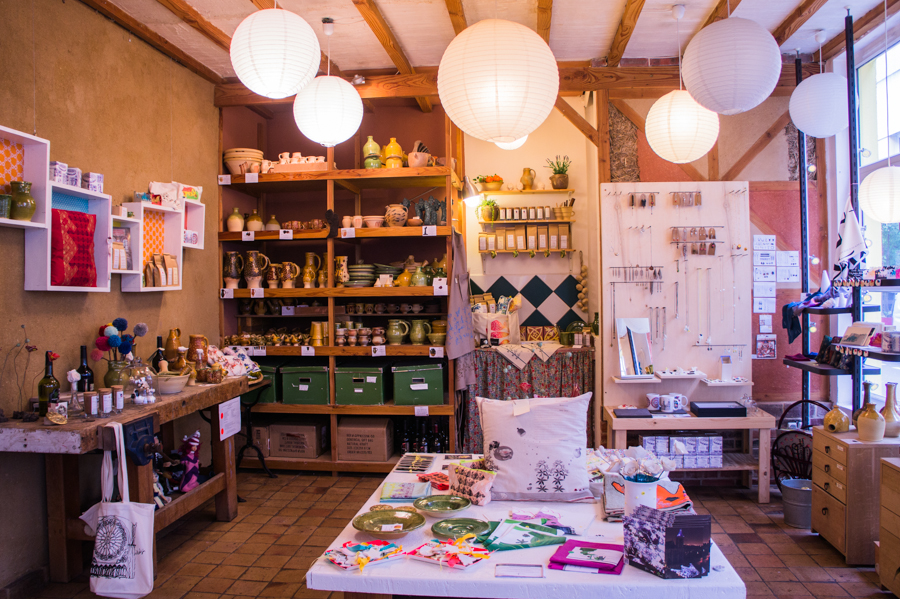 Get original, hand-made souvenirs (most made from archaeological objects) at Franciade
Paris
Being the capital of France, Paris is of course the place to be this Summer for some memorable football matches.
The Budget Traveller already wrote about suggestions on what to do with just one day in the 1st arrondissement, so we decided to check out the main fan zone near the Eiffel Tower: Champs de Mars. It is big enough to hold 120.000 football fans, with enough screens and stages to keep you in the loop of the latest games and other entertainment.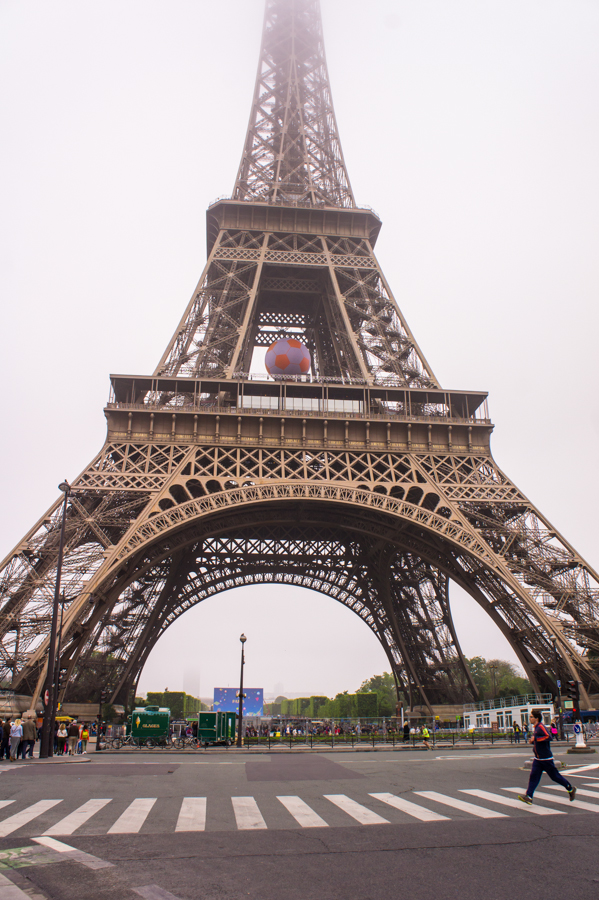 The Eiffel Tower is decorated with a giant football, just in case you missed it.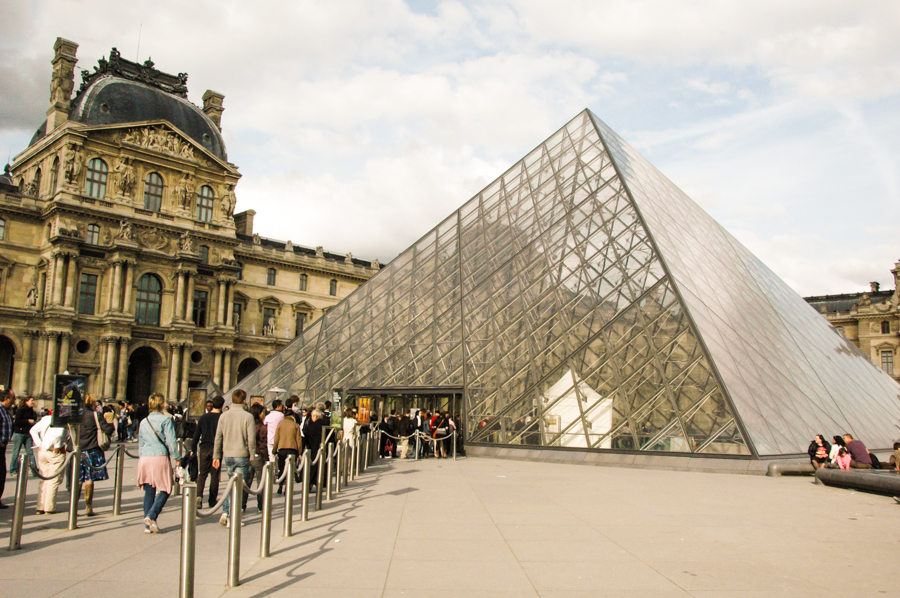 After the recent floodings the Louvre has been closed, but the weather is clearing up and the water lowering in the Seine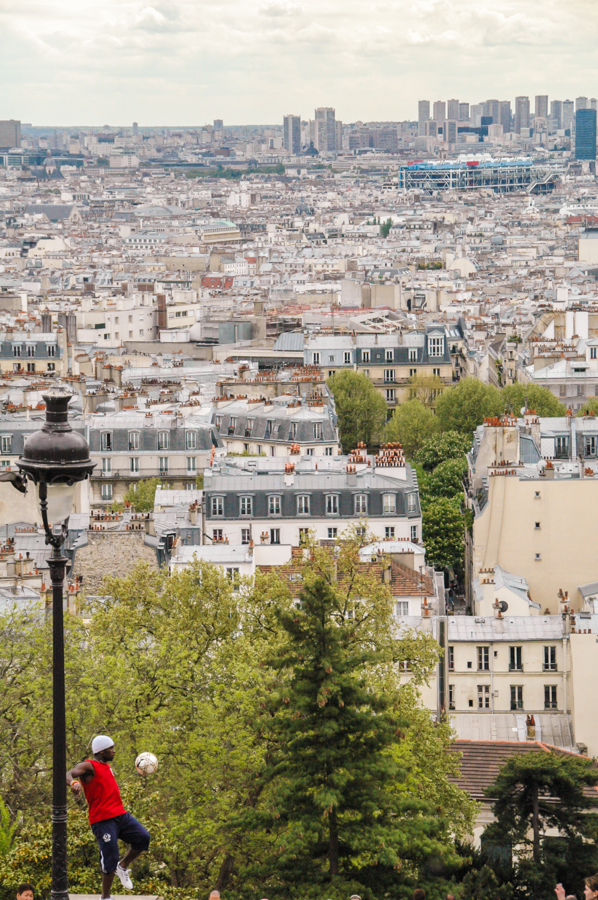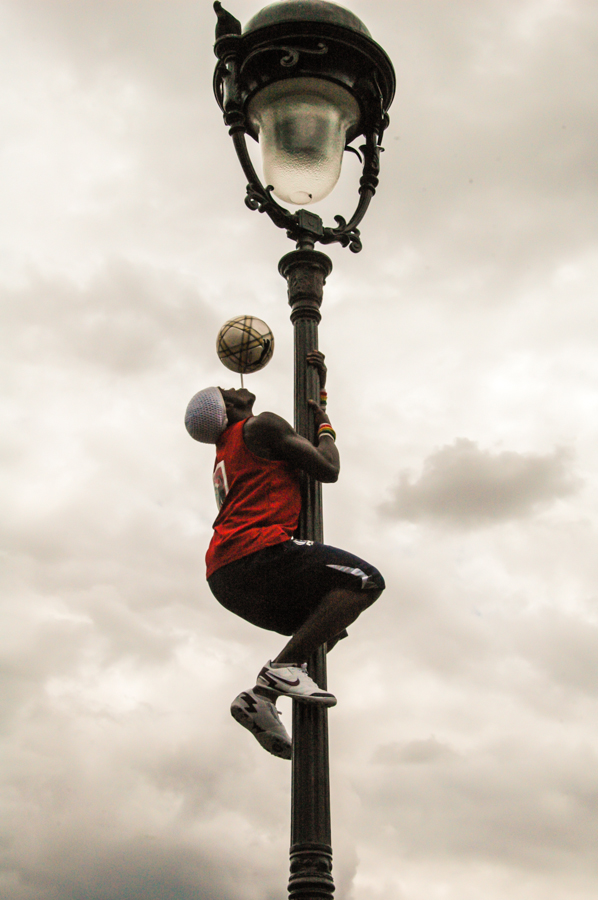 Must See at the Sacre Coeur: Football Trick Legend Iya Traore. He is a Guinean footballer and freestyler who has been featured in Guinness World Records three times!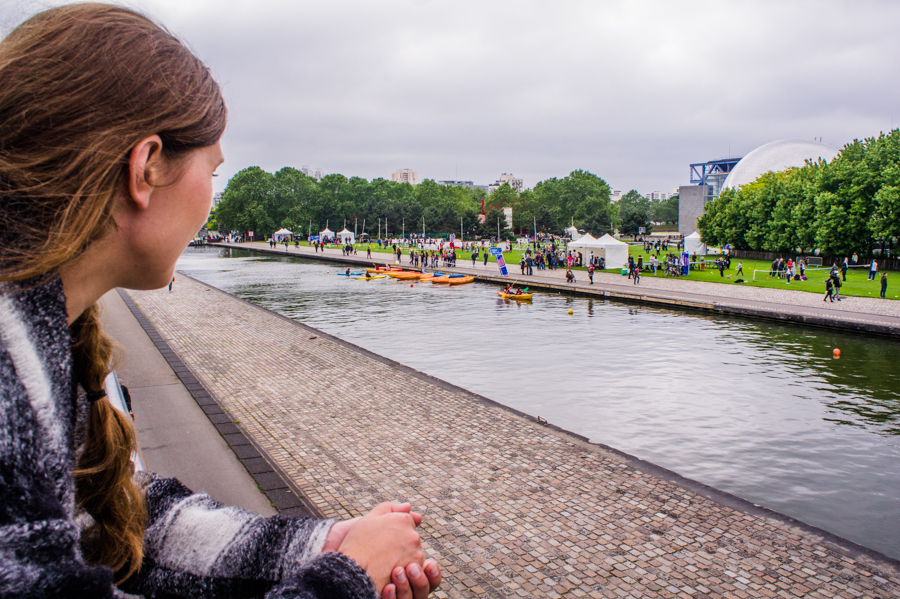 Time left? Visit La Villette Park in the East of Paris, the 3rd largest park in Paris. This summer, there are plenty of activities going on, both outside as well as at one of the many cultural venues
For more tips on what to do in Paris, please check the following Budget Traveller Guides:
Best cheap places to stay in Paris
Avoid Ryanair & Airbnb? 5 tips for first-time visitors to Paris
Best Free Apps for Discovering Paris
Paris, in 40 photos & 20 songs
We hope that this guide gives you some great ideas on what to see and do during the Euros in and around Paris this summer. Time to dress up in your country's colours, hop in the car and start your European Championship with a fun little road trip through the North of France. And don't forget to sing, support the players and have lots of fun together. Let the games begin!!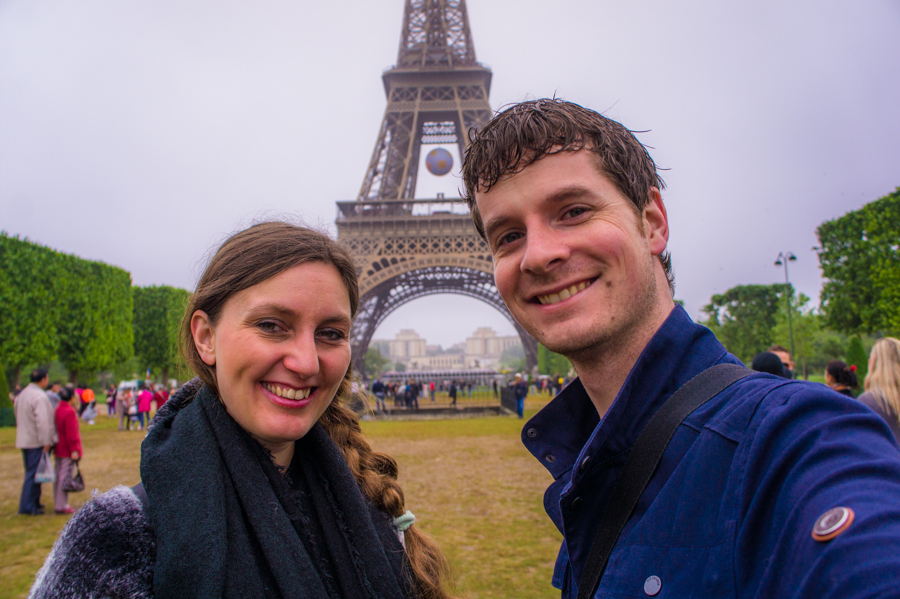 Nienke & Nick of The Travel Tester
Practical Tips for your France Road Trip
Eurotunnel Le Shuttle
You can get from the UK to Paris by car using the Eurotunnel Le Shuttle. Leaving from Folkestone in Kent, in just 35 minutes you reach Coquelles in Pas-de-Calais, France, from which you can choose a coastal or inland route to drive to Paris.
There are up to 4 departures per hour, 365 days a year. You have no baggage restrictions or fuel supplements, and there is no booking or credit card fees. One tickets covers 1 car and up to 9 passengers. Prices vary from £23+ one way for a day trip & overnight stay, to £59+ one way for a short stay (<5 days) or from £79 one way for unlimited stay. Book early for the best fares.
For more information on departure times and tickets, check: www.eurotunnel.com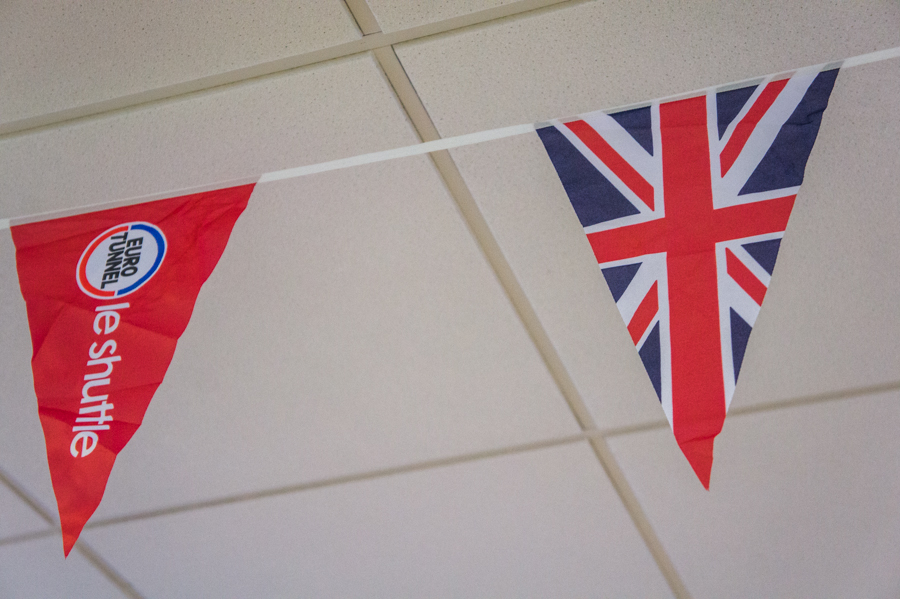 Driving in France
Before you start driving in France, there are a couple of things to pay attention to – besides the fact that of course you need a valid drivers license, and that people drive on the right side of the road here.
You need a GB sticker to display in the rear windscreen and your motor insurance certificate
You need to have a self-test breathalyser in your car
You need a warning triangle and reflective jacket in your car
You need headlamp converters (stickers to put on your headlights to prevent dazzling drivers coming the other way)
All of these items can be bought at the AA shop in a handy all-in-one kit (also including a small first aid kit), for £35. These kits are not included in most rental cars!
For more information on driving in France, check the Eurotunnel website.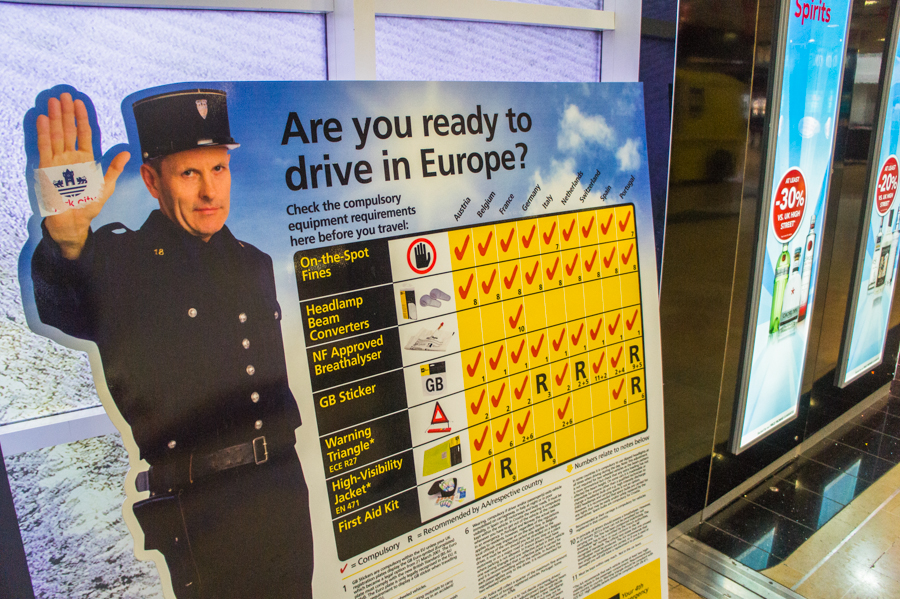 Where to Stay in Paris
There are many accommodation options suiting every budget in Paris, but of course around the Euros, availability is getting limited and prices do go up. We stayed at the midrange hotel "Montholon" (Website: www.hotelmontholonparis.com) in the 9th arrondissement, which was simple, but stylish and located conveniently for visits to North-Paris and Saint-Denis.
Looking for more budget options? Please check out this guide by The Budget Traveller on: 6 of the best budget places to stay in Paris.