Do you like to explore cities through your stomach? Great. You're reading the right blog! You should definitely consider Hamburg as the venue for your next foodie shortbreak in 2019. Nicknamed the "Gateway to the World" (Tor zur Welt) the port city of Hamburg enjoys the rich presence of over 180 nationalities from across the world which has resulted in a cornucopia and melting pot of culture, traditions and flavours. With over 104 districts to explore, each neighbourhood of Hmaburg offers you a reflection of the city's multicultural vibe with cafés and restaurants serving up dishes from all 4 corners of the world. Whatever your budget, trust me, you will never go hungry in this city. At the back end of last year I had the good fortune of spending a weekend in Hamburg to discover some of the city's amazing food hotspots. Starting with the local classics-some 'Fischbrötchen' with a view of the city's iconic harbour to drinking freshly roasted coffee in Hamburg's hippest coffee joint to sampling Nordic flavours in a modern stylish restaurant -I enjoyed a whole range of truly amazing food experiences. I thought I'd share in this blog post some of the amazing good experiences I was lucky to enjoy: I have 11 iconic dining experiences to share with you today that would form the perfect culinary safari of Hamburg. For extra pleasure, we've got a video to share with you that my other half Sabrina made for the blog. I hope you enjoy it. Plus, yes. Some of the food experiences listed here are by no means budget friendly. However, I truly believe that you save money on certain things to spend money on the stuff that is really important to you. For me, that is food and drink. Bianc and especially Haebel listed below are expensive but perfect if you're looking for something a bit special. Hope you find the tips useful and as always, feedback is welcomed.
BREAKFAST IN HAMBURG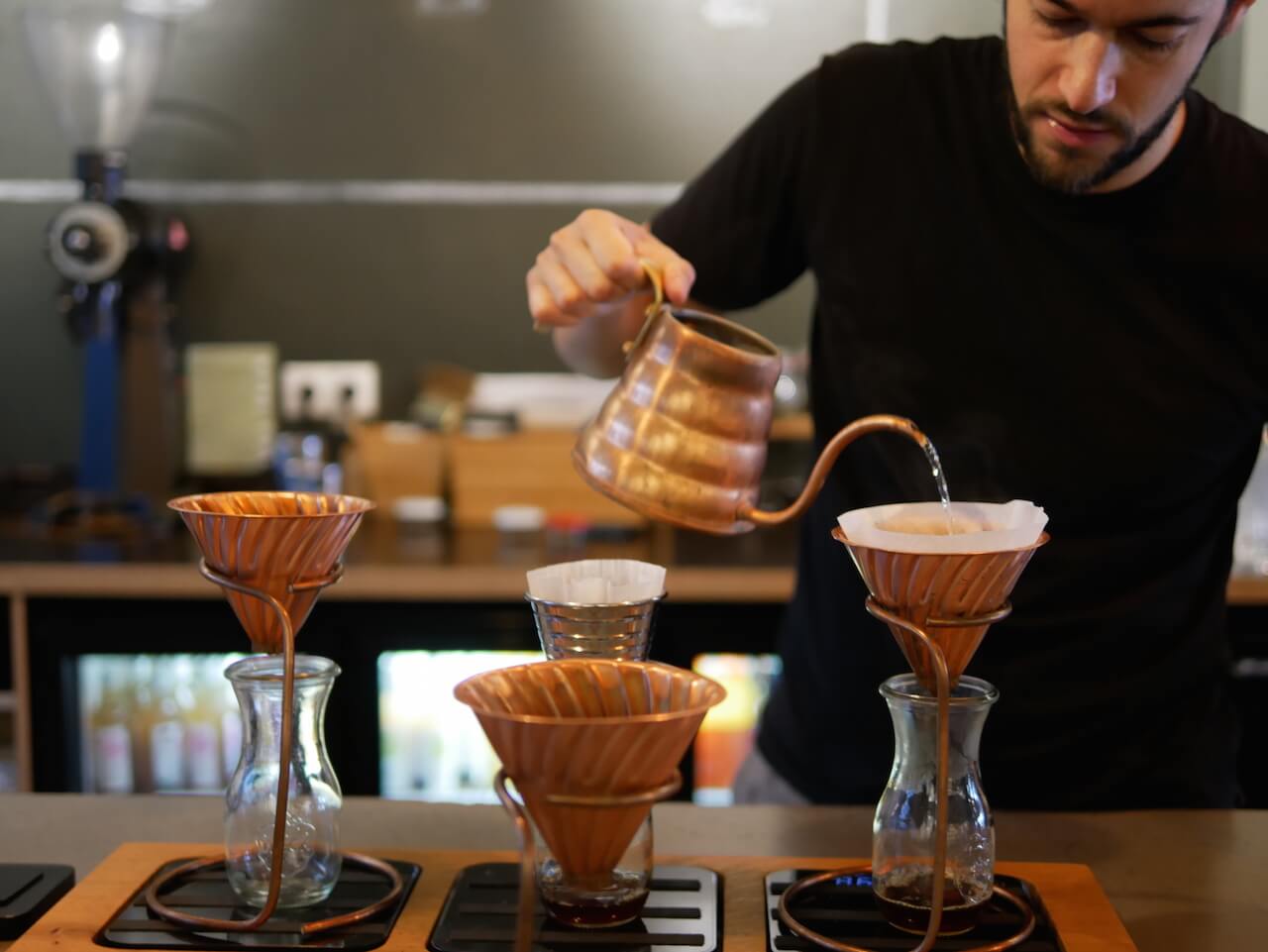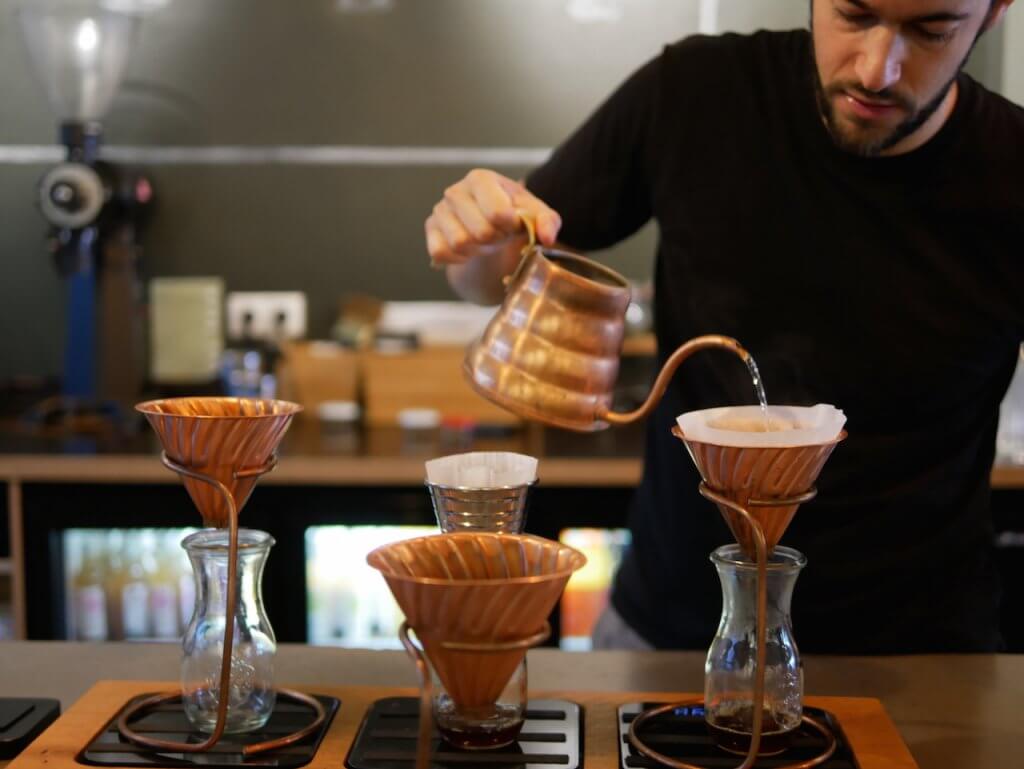 1. Nord Coast Coffee Roastery
Germany loves their coffee, so much so that it is rumoured to have a higher consumption than beer and water combined! Nowhere is that love of coffee more evident than in Hamburg which has a long standing long affair with the bean thanks to its access to all the world's major shipping and trade routes. Coffee was one of the reasons that helped create the warehouses in the Speicherstadt district at the end of the 19th century, which is now a UNESCO World Heritage Site.
So its appropriate that in the heart of the Speicherstadt you can enjoy today some of the city's best coffee at the Nord Coast Coffee Roastery. Besides the coffee, customers flock here to buy their pre-packaged coffee plus they also uphold a proud reputation of having the best homemade waffles with cream ( Starts from €4.70) in the city and possibly Germany. Other popular favourites include their freshly pressed juices, homemade granola (€5.90), banana bread pancakes ( gluten free, €7.50) and their avocado and poached eggs on toast with homemade green pesto and baby leaf spinach (€7.50).
Address: Deichstr. 9, 20459 Hamburg, Germany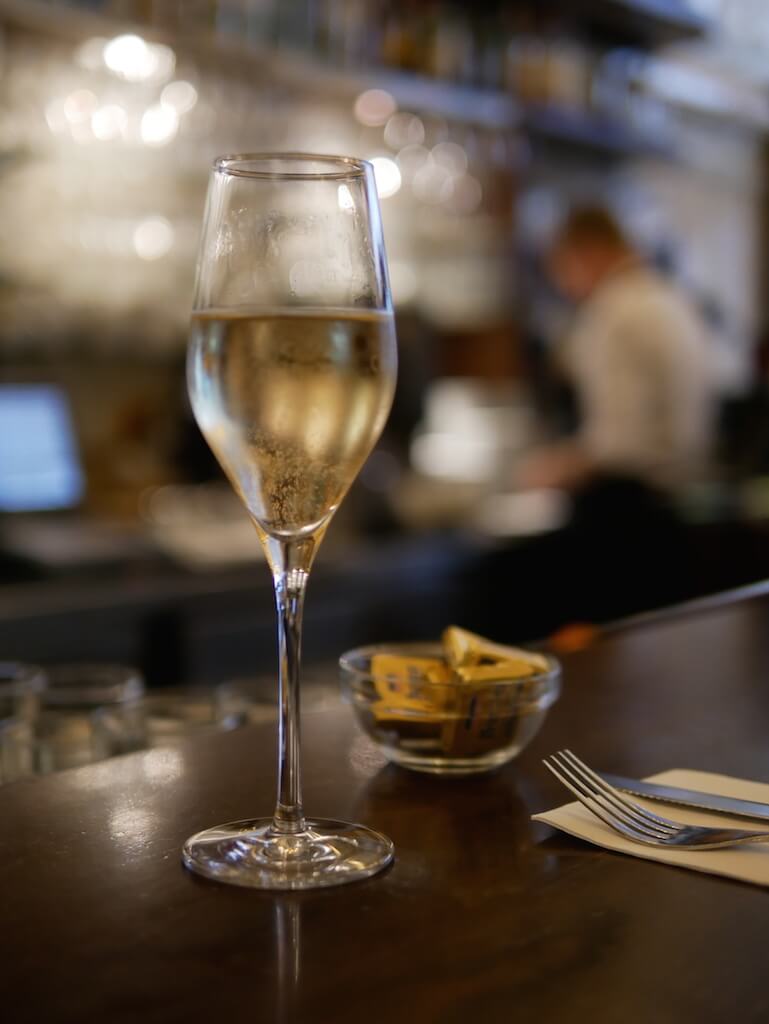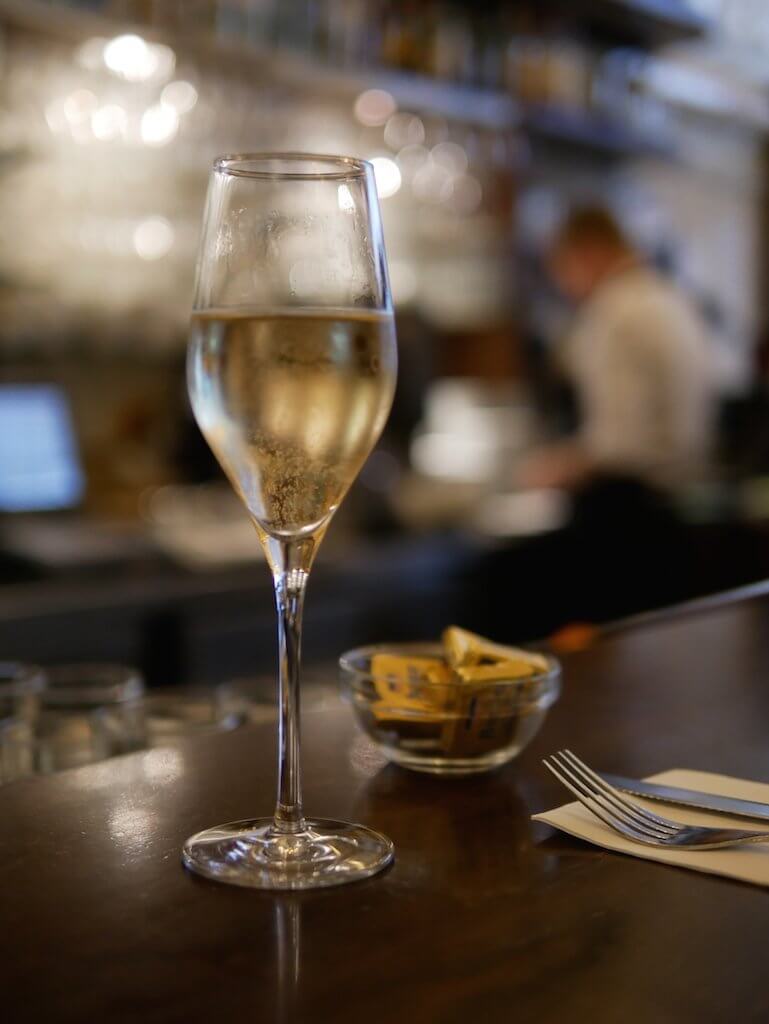 2. Cafe Paris
Strictly not budget but for me this cafe is an unmissable Hamburg experience, an authentic piece of Paris right in the heart of Hamburg. Just a hop, skip and jump from the Alster and Hamburg's majestic city hall is the classic Café Paris which evokes the charm and elegance of the turn of the century Parisian cafes. This is for me the perfect place to start any day in Hamburg – there's a beautiful stillness in the morning hours when the cafe is not too busy and you can linger over your coffee and just enjoy the beautiful art nouveau interiors. Grab a seat at the bar. Enjoy your coffee with one of their crisp buttery croissants and if budgets permit and you're a sucker for oysters like me, order half a dozen of their delicious oysters and wash it down with a glass of their crémant ( €27.90). Later in the day feast on classic French dishes like Bouillabaise, Steak Fries or Poulet Citron.
Address: Rathausstraße 4, 20095 Hamburg
or
3. Try Franzbrötchen from Der Kleine Konditorei or Junge Backerei
Another piece of fluffy sugary goodness that you must try when in Hamburg is Franzbrötchen. Literally named "the French roll," the origins of this dish hark back to the time of the Napoleonic occupation of the city from 1806­–1814 when the city had been introduced to the croissant. Made with lots of sugar and cinnamon the modern day Franzbrötchen served in Hamburg's bakeries has a few varieties, such as raisins, chocolate or macadamia. One of the places I often savour it is Junge Backerei, a chain of bakeries that originated in nearby Lubeck. Another local bakery famed for their Franzbrötchen is Der Kleine Konditorei which has outlets in Langenfelder Damm, Lutterothstraße and Osterstraße.
LUNCH IN HAMBURG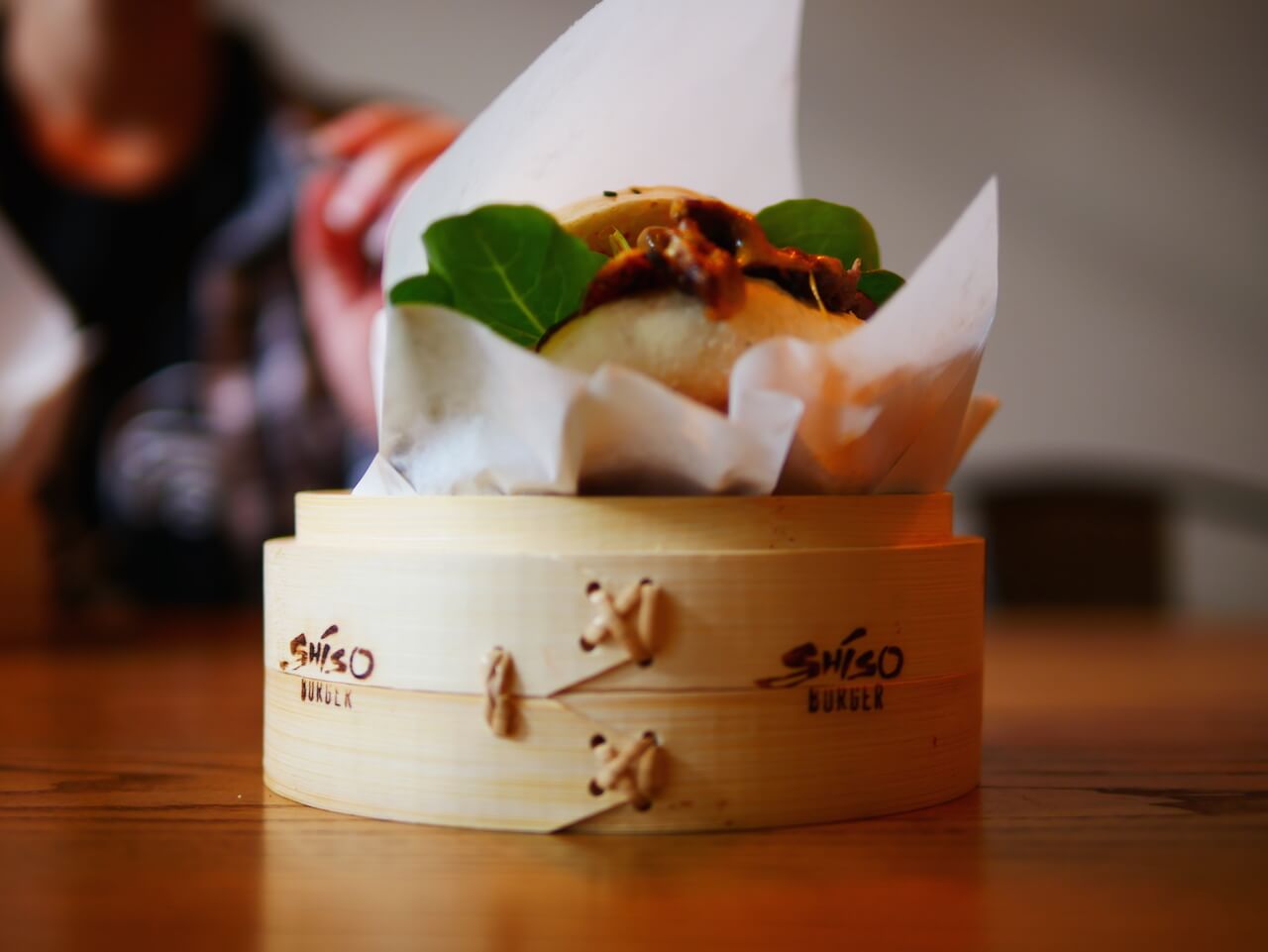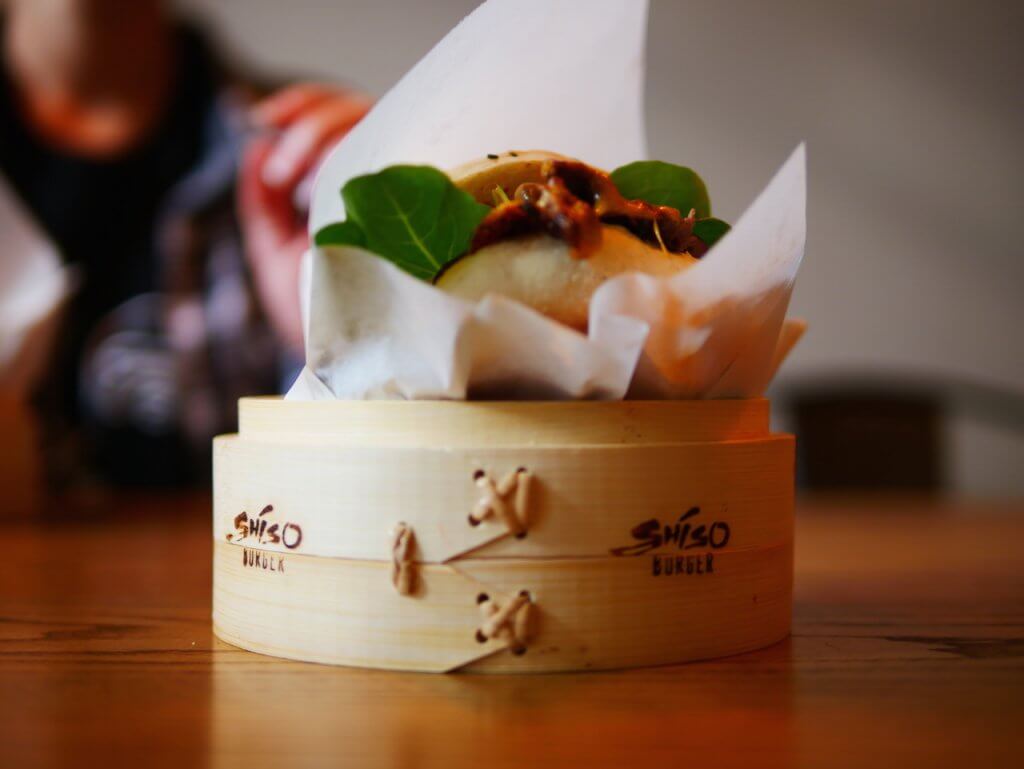 4. Shiso Burger
Tucked away on Bugenhagenstraße just behind the lively Mönckebergstraßeabout is Shiso Burger, a gourmet burger experience with a difference. Picture a classic gourmet burger joint but with high quality Angus beef, lamb's lettuce, tomatoes, and cucumbers served with an Asian twist in a bao style bun- you get the best of both worlds with Shiso. Simple industrial design, muted colors and small details like the colourful origami cranes set the relaxed and unpretentious vibe.
My favourite is the "Bulgogi Burger" : the burger is not made from a minced patty, but with Angus filet pieces marinated in a Korean chilli paste. I also recommend the Chili-Lemon Burger: Asian spices, lemon mayo, Korean chilli paste and teriyaki sauce dunked over tender fillet of beef and topped off with strong cheddar-food heaven. For sides choose from their delicious sweet potato fries, edamame or lotus chips. All the burger including sides cost less than €10 to give you an idea of price. Wash it all down with their homemade lychee lemonade. Top tip: If the weather is good, grab a seat outside on one of the shared tables on the sidewalk
Address: Bugenhagenstraße 23, 20095 Hamburg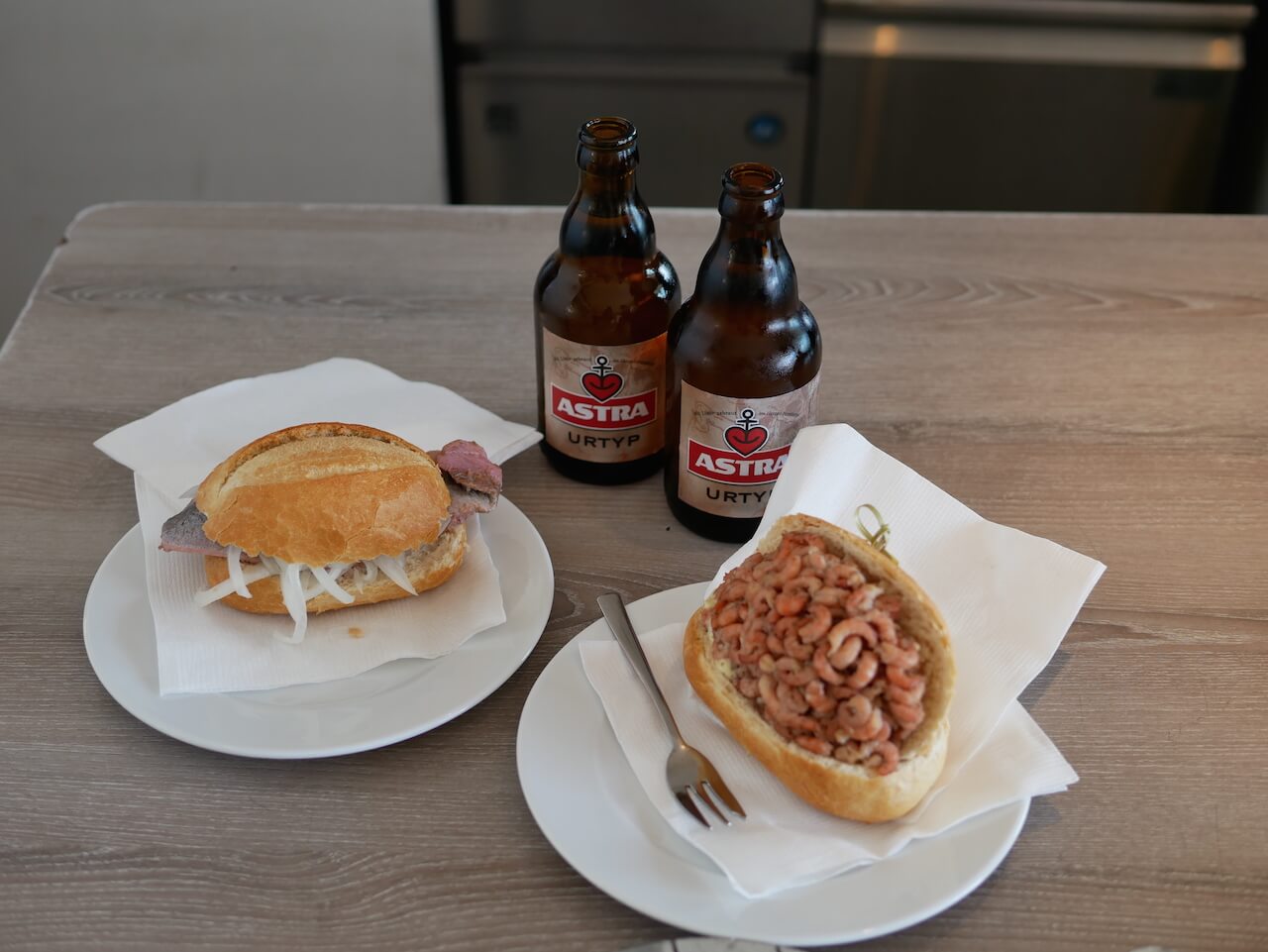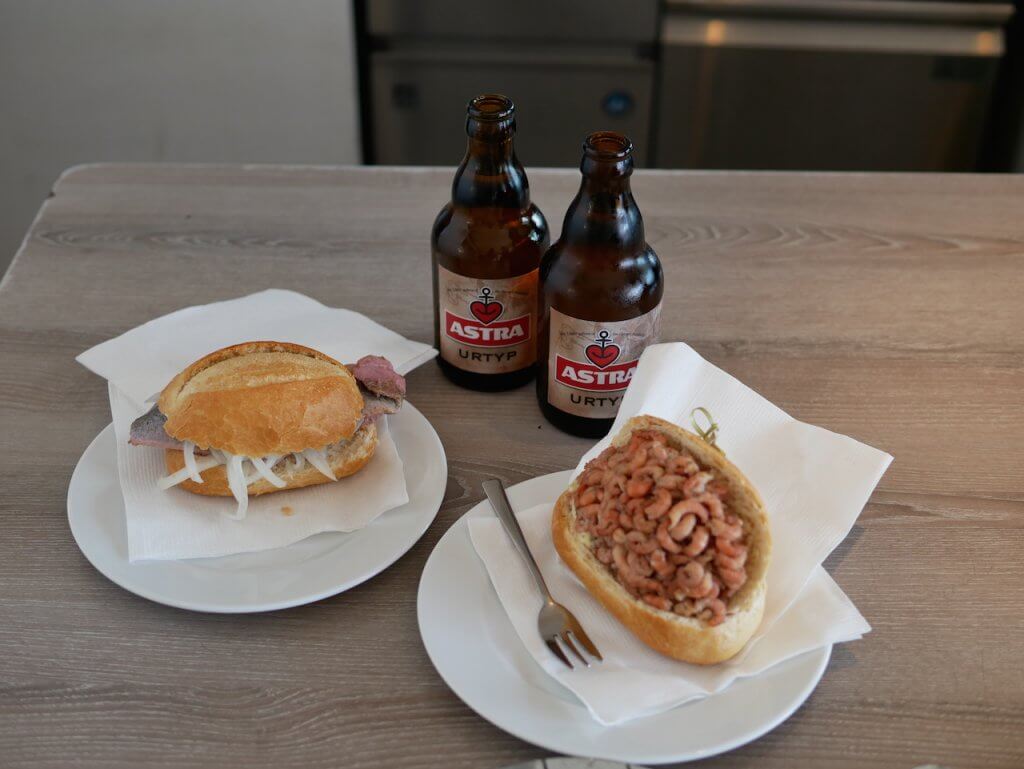 5. Brücke 10
No trip to Hamburg is complete without enjoying one of their hugely popular freshly filled fish sandwiches aka Fischbrötchen. My favourite place to enjoy a Fischbrötchen in Hamburg is the bistro Brücke 10 located directly on the pier in Hamburg's historic harbour, Landungsbrücken. Watch the harbour ferries and catamarans sail past the historic waterfront while savouring either a 'Nordseekrabben' : Little shrimps folded into a crisp bed roll or choose my favourite, the classic 'Matjes', a bit sour fish topped up with some crunchy onions. Don't forget to wash it down with the iconic local Astra beer. There are tons of fischbrotchen vendors along the harbour, some much more cheaper than Brücke 10 but in terms of quality and price, this place is unbeatable.

Address: St. Pauli-Landungsbrücken 10, 20359 Hamburg
TEATIME SNACK IN HAMBURG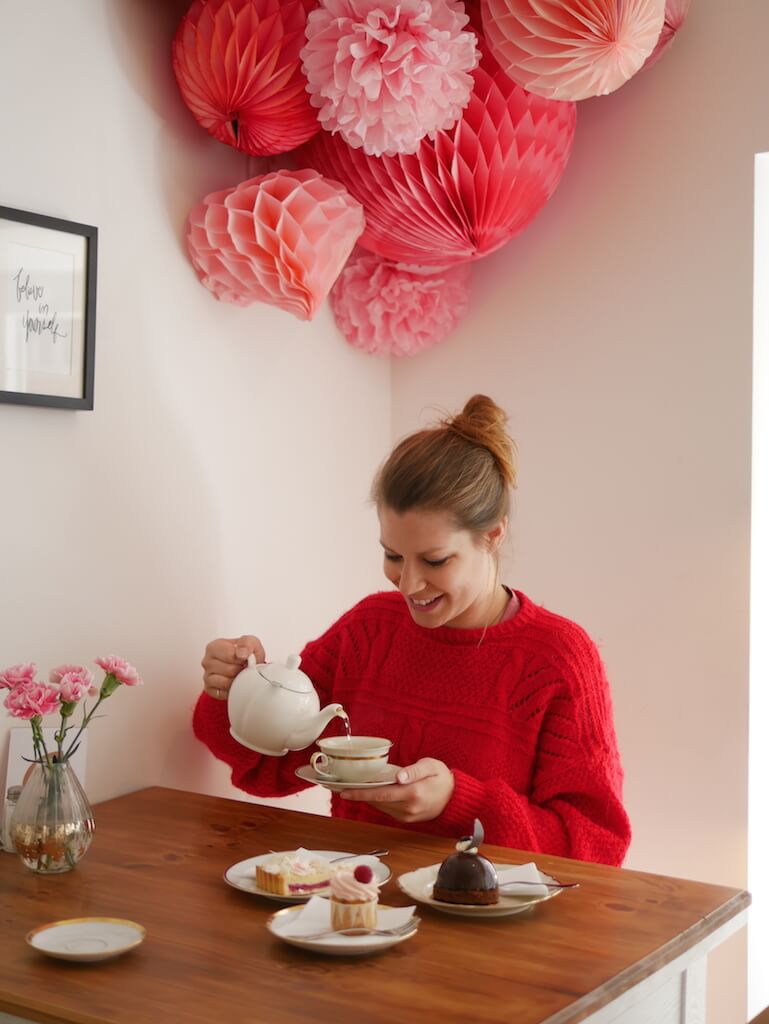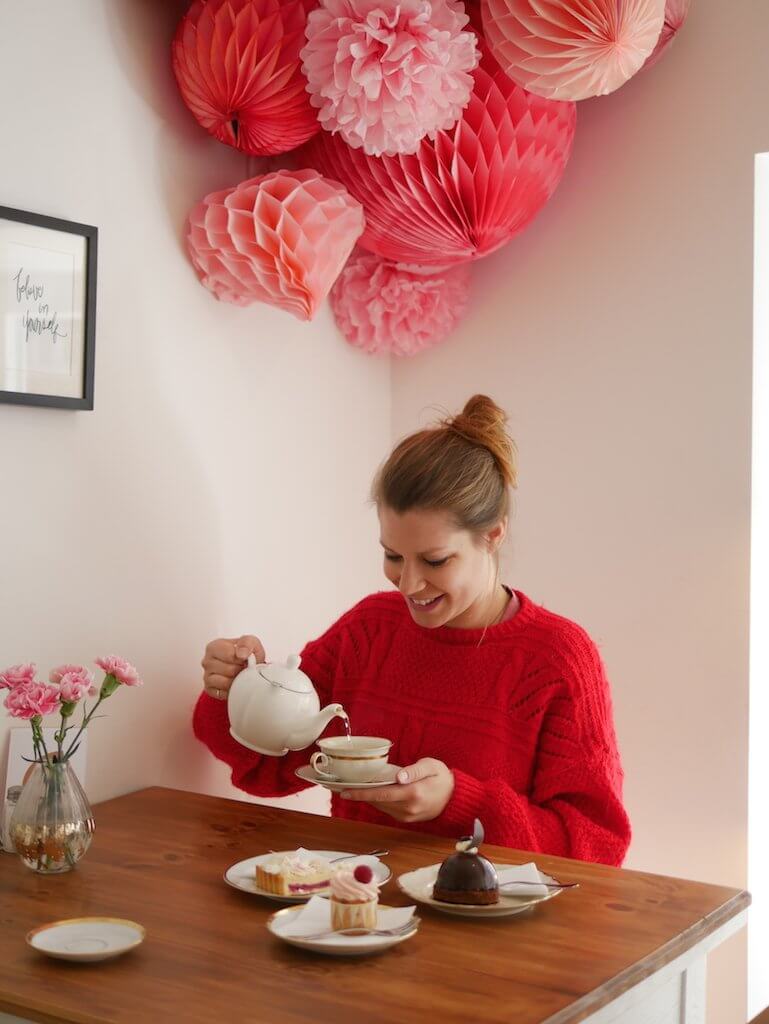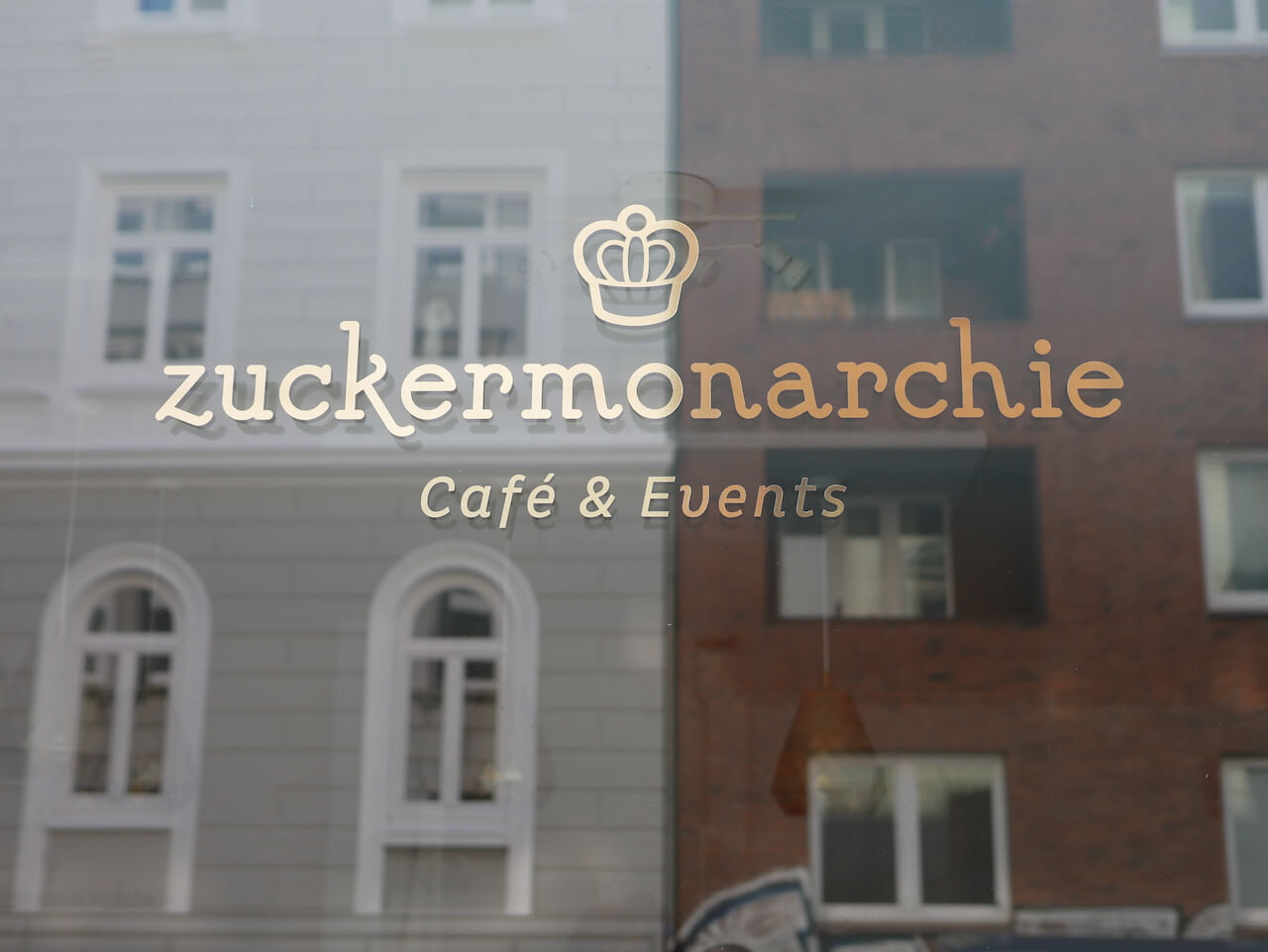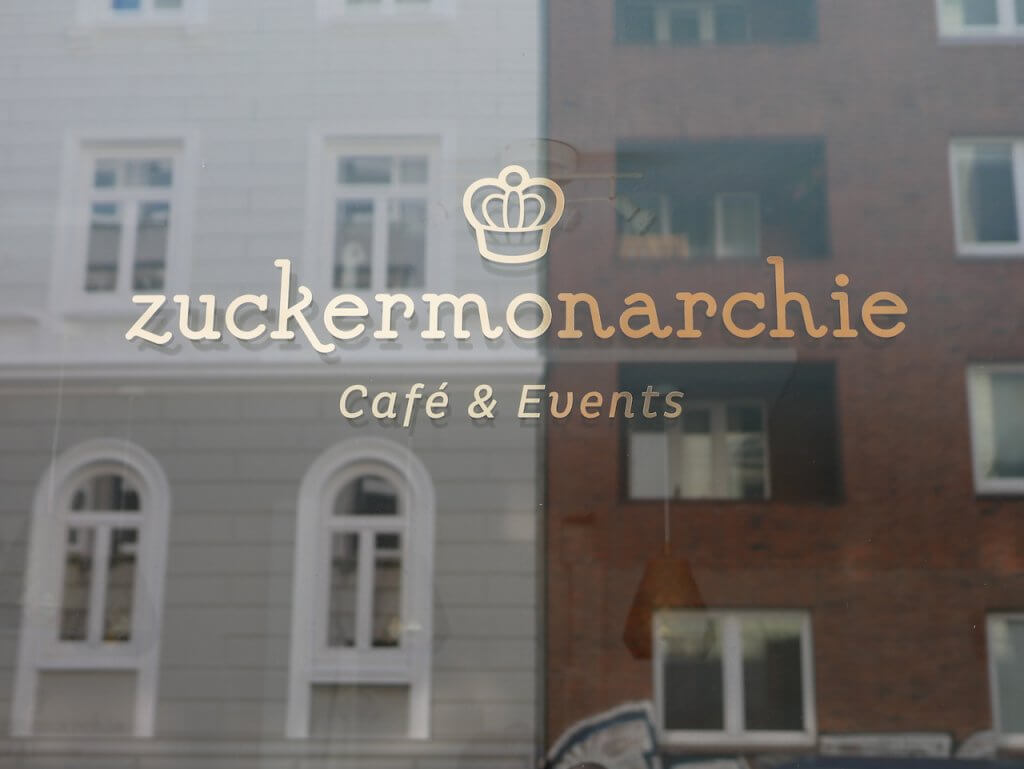 6. Zuckermonarchie
Welcome to the most innocent sin in Hamburg's Reeperbahn district – Just off Taubenstrasse lies Hamburg's queen of cupcakes: Zuckermonarchie. Choose from pretty pastel cupcakes to champagne flavoured macarons and cake pops in a pink candybox interior worthy of any Disney-esque fantasy. Besides beautifully crafted coffee and range of flavoured teas, the cafe also offers delicious homemade lemonades.
Everything is made from scratch on the premises with no artificial flavourings and preservatives plus they use organic eggs.
If you're in Hamburg on the weekend, come with an empty stomach and order their special breakfast 'Katherina die Große' (€12.95 per person) which is a mixture of sweet and savoury delights. You definitely will not be disappointed.
Address: Taubenstraße 15, 20359 Hamburg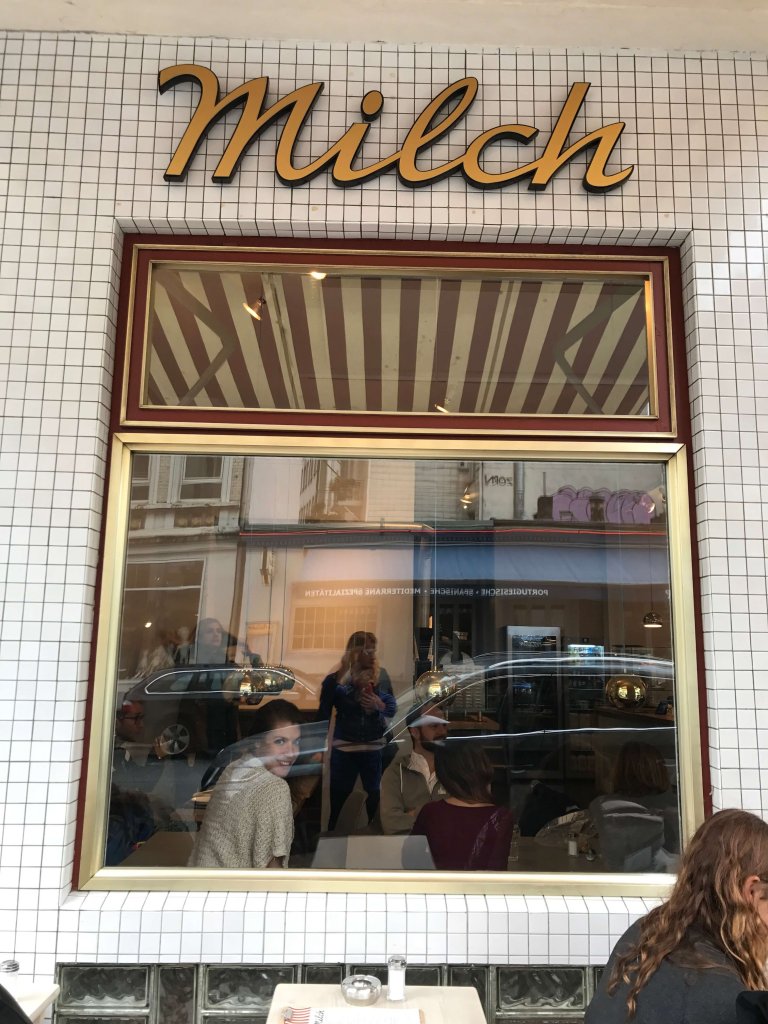 7. Milch
Its worth checking out the beautiful minimalist cafe Milch in Hamburg's Neustadt just for its dreamy interiors. They serve a fantastic flat white , have a great selection of pastries and the staff are friendly.
Address: Ditmar-Koel-Strasse 22. Hamburg 20459. Germany
DINNER IN HAMBURG
8. Restaurant Teheran
Teheran is one of the few Hamburg restaurants that serve traditional Persian cuisine. I'm a huge fan of their kebabs here. Food is delicious, well presented and prices are fantastic. Whenever I dine here, places is packed with local Persian families which is always a good sign.
Top tip: Try the Mirzaghasemi: (€5.50) Baked eggplant with garlic, steamed tomatoes and eggs for starters  their 'Fesenjan'(€9.90)- chicken in pomegranate sauce with roasted walnuts and basmati rice-food heaven!
Address: Adenauerallee 70, 20097 Hamburg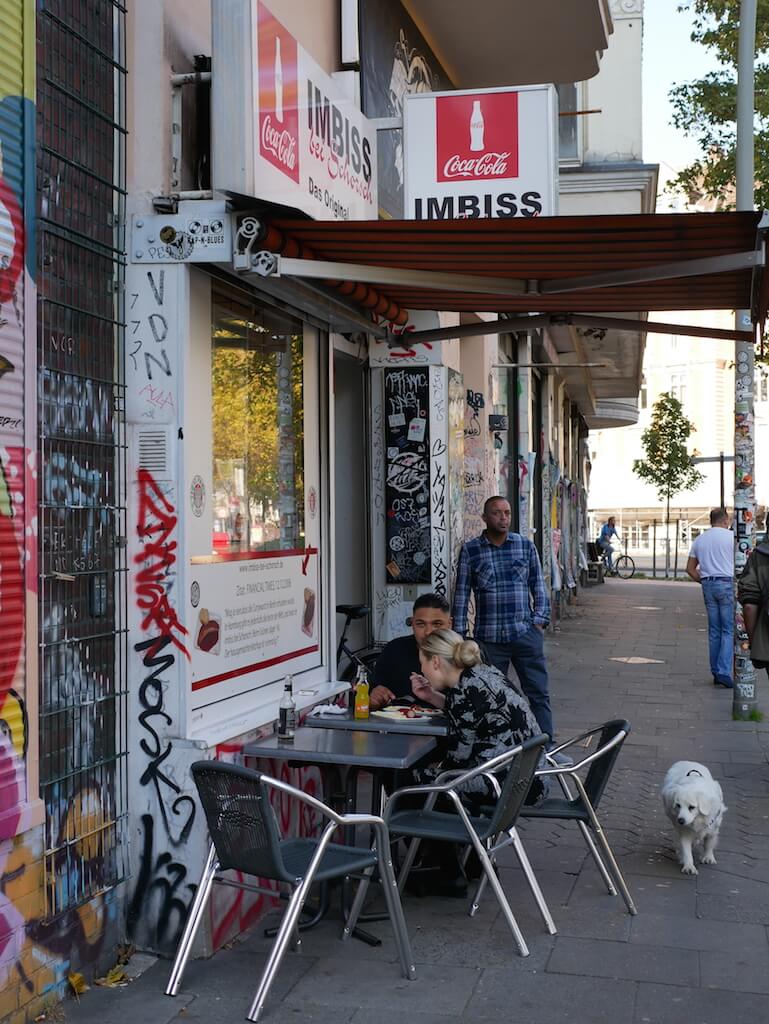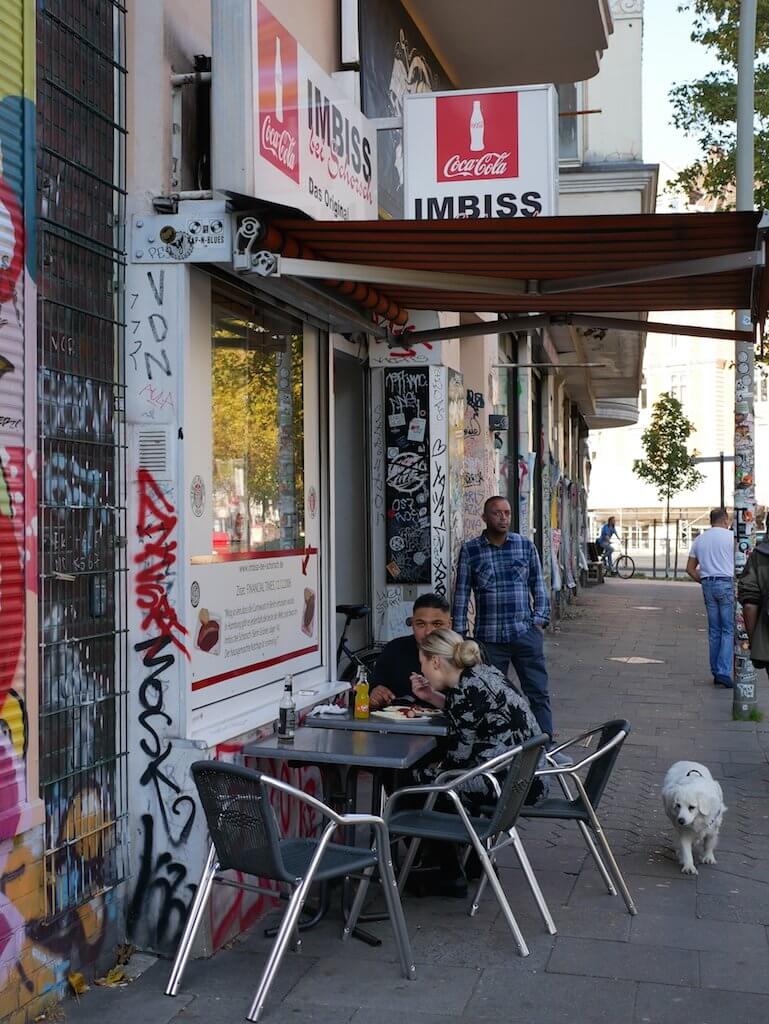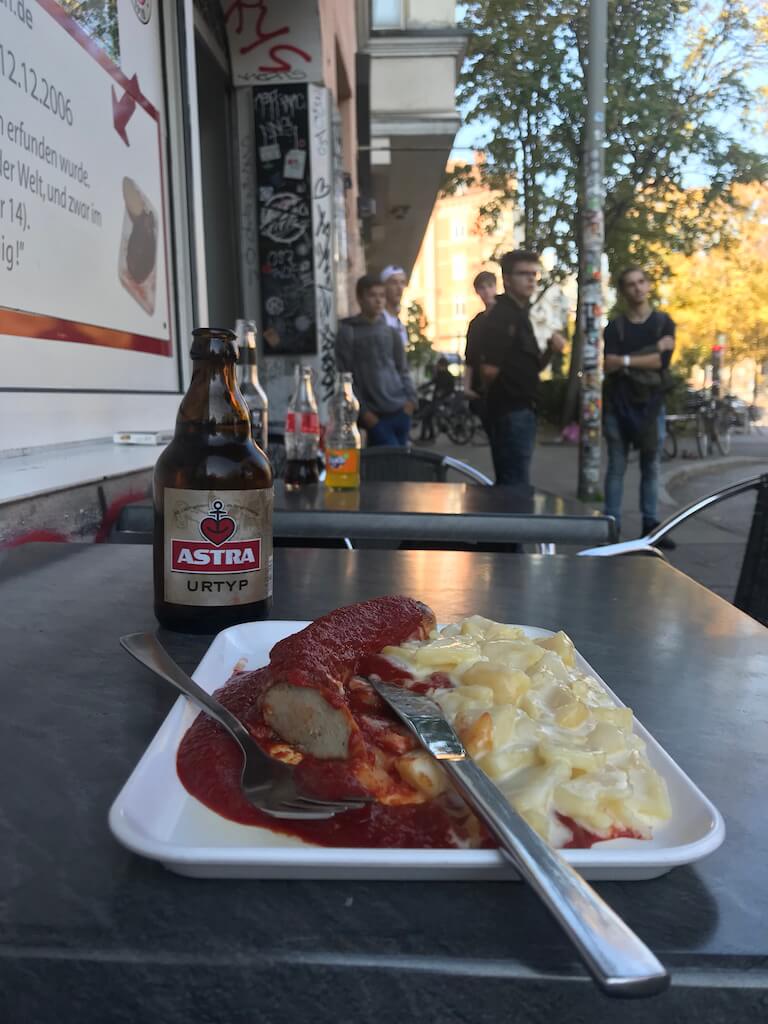 9. Imbiss bei Schorsch
While Berlin is the home of the currywurst, in my opinion, Hamburg can claim to be home to probably THE best currywurst in Germany thanks to the fantastic Imbiss bei Schorsch.
From the outside this little 'imbiss' in the heart of St Pauli looks quite unremarkable but don't be deceived by its looks. Pop inside and order their currywurst (€3) which is served with a generous portion of their super secret, spicy tomato sauce. It is so revered amongst locals that often people travel from far and beyond just to buy tubs of their special tomato sauce. Also, while savouring the currywurst, their delicious potato salad (€2.50) is must and of course washed down with an ice cold Astra beer.
Address: Beim Grünen Jäger 14, Hamburg.
Last two recommendations are not the places I would usually recommend in the blog but if you're one of those foodies that likes the occasional splurge on a high quality, fine dining experience, then do checkout one or both of these restaurants below.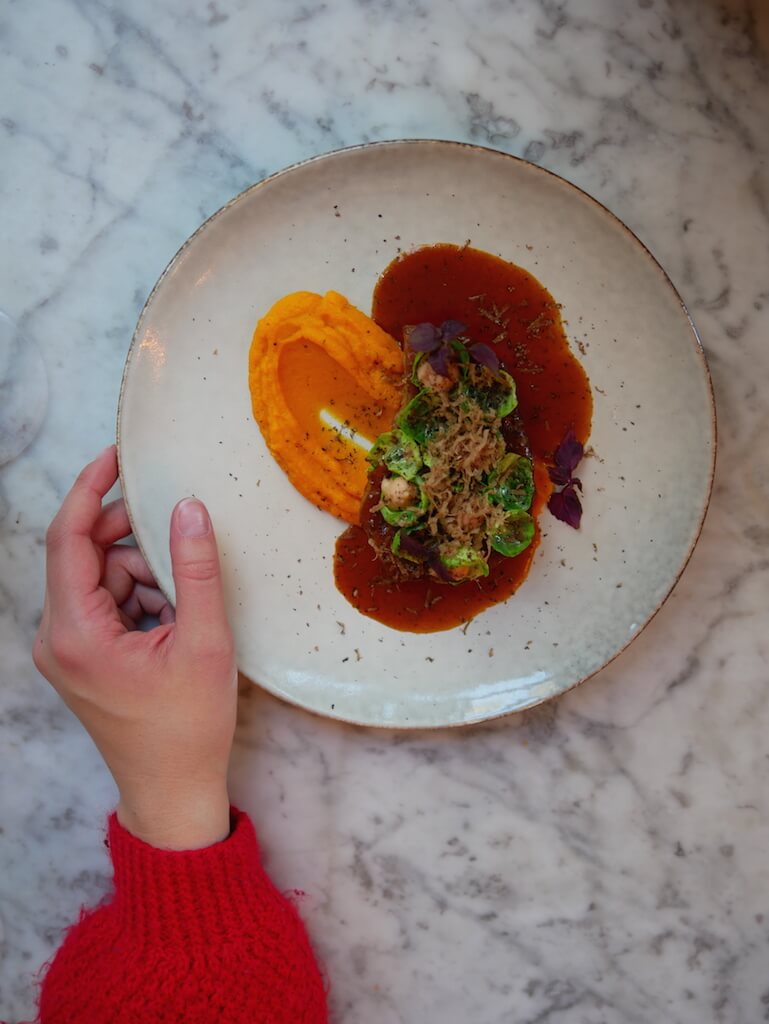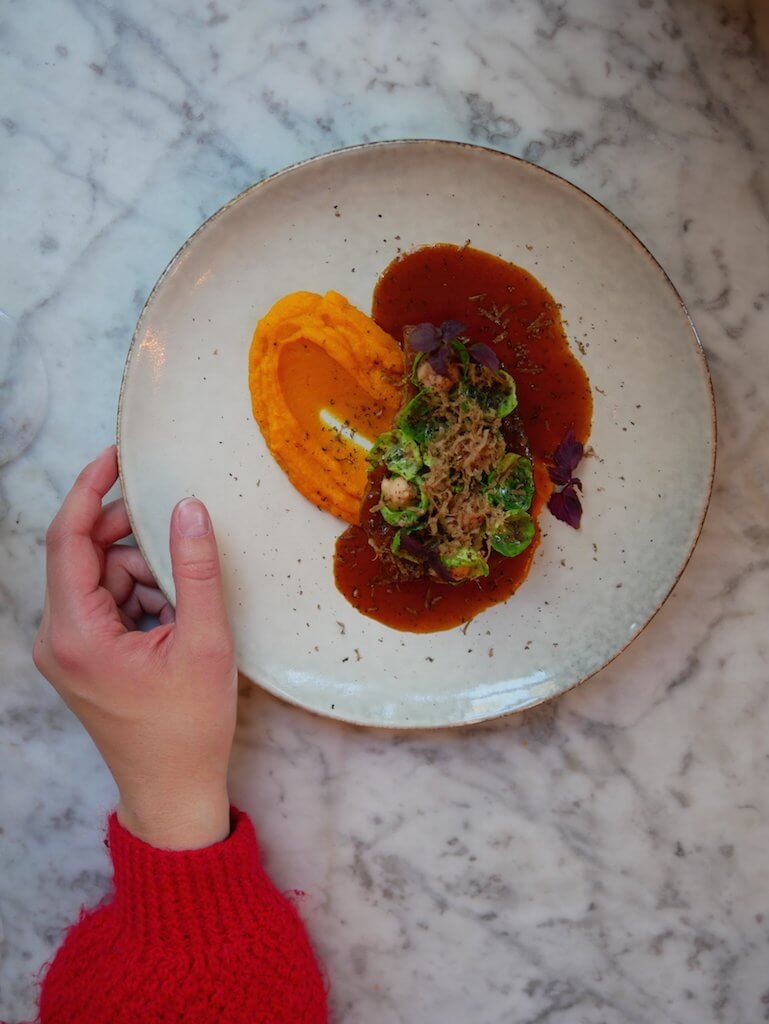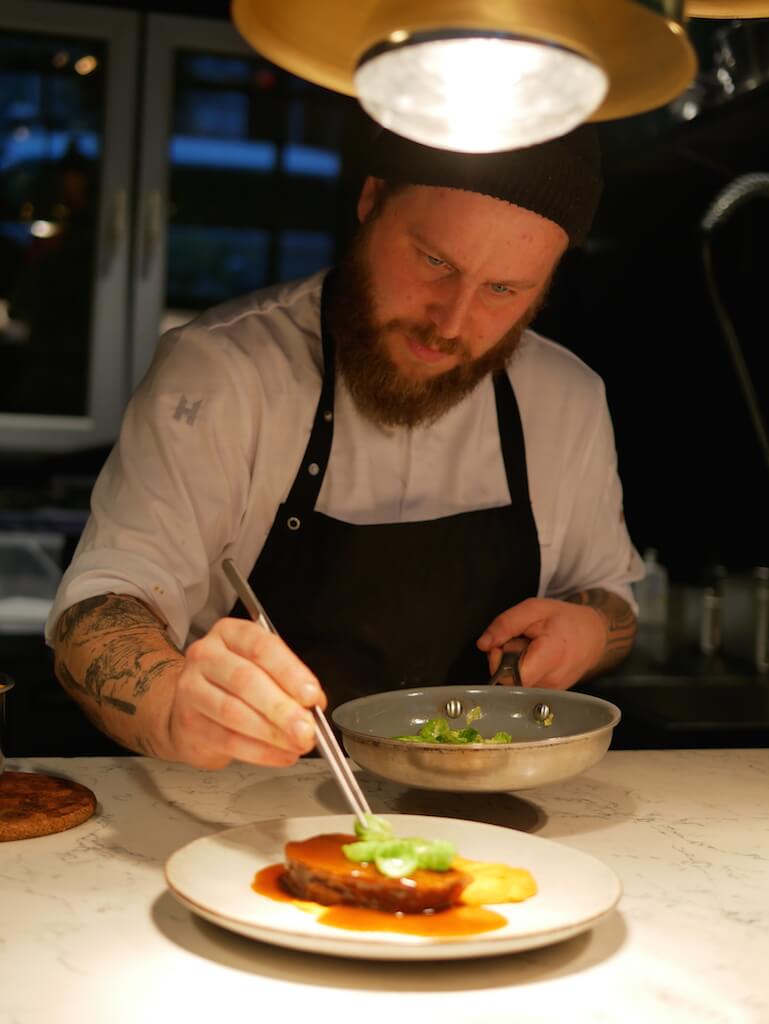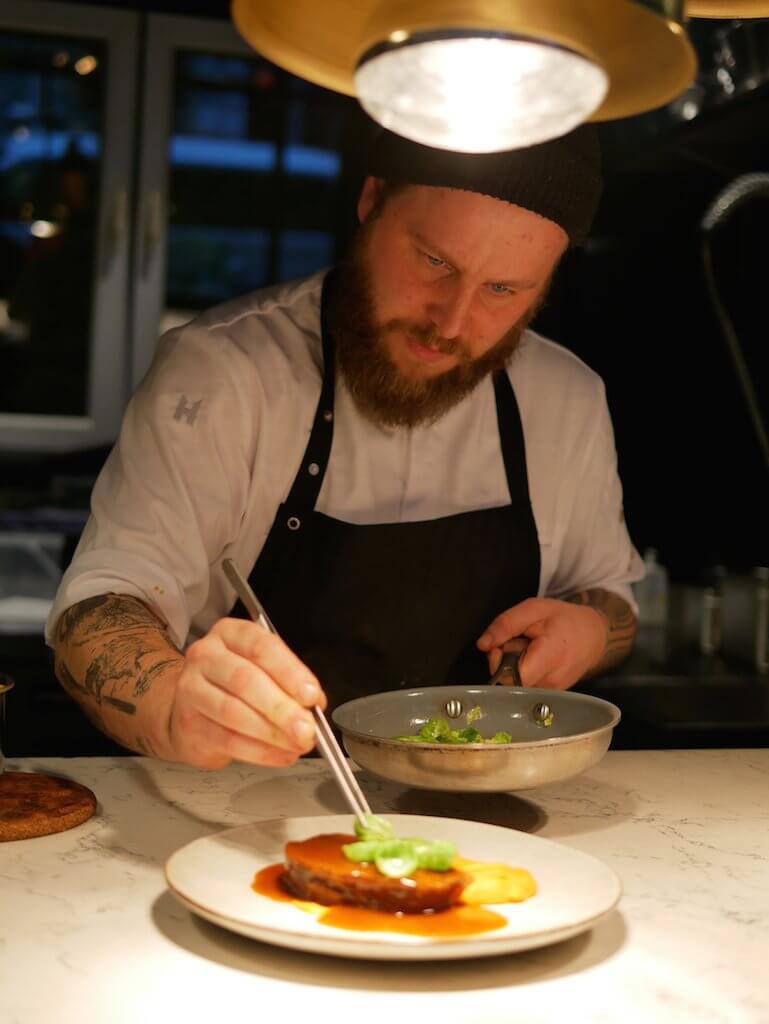 10. Haebel
Unfussy but fine dining in an intimate setting, right in the heart of St Pauli, Haebel is another rising star of Hamburg's innovative gastronomic scene. Customers love their open kitchen concept which allows them to watch the food while being prepared which is half the fun itself. The restaurant offers a fixed 5 course menu with excellent 100% organic wines to match each dish. Fabio Haebel's food can be best described as French with a strong Nordic accent. The passion for French cuisine developed from his childhood years growing up in Alsace and later after adopting Hamburg as his second home, the love of two regions and their culinary cultures fusing to form Haebel. Fabio and his team are constantly experimenting, challenging themselves, changing the menu every month to keep things fresh plus and wherever possible they to keep it seasonal and local. At €77 for the menu, this is expensive but a great experience if you're looking to splurge for a unique dining experience.
Address: Paul-Roosen-Straße 31, 22767 Hamburg
11. Bianc
If you're looking for a fine gastronomic experience with a personal, emotional twist in Hamburg, then Bianc should definitely top your list. Situated in the heart of Hamburg's atmospheric Hafencity with stellar views onto the Elbphiharmonic, Bianc is a wonderful gastronomic experience which explores chef Matteo Ferrantino's relationship between food and art as well as the taste of his childhood. The chef draws heavily on his Italian roots in Puglia. This is reflected in the 'bianc' white interiors that are reminiscent of the whitewashed towns of his motherland while the centrepiece of the restaurant a emerald green wispy olive tree comes all the way from Mattinata, the Apulian hometown of the cook. The focaccia bread served in a brown paper bag is based on a recipe of bread from his school -"That's how my school bread tasted," says Ferrantino.
The amuse bouche served to launch proceedings is worth the experience itself where you can sample innovative dishes like the sweet and sour Granny Smith Gazpacho ( served in a test tube) or radish served with ghee or Gambas served on a crunch wafer-thin tortilla- every dish is served with a brief explanation. Service here is attentive without being obtrusive. Every course is delivered with pure theatre and art. The main menu evolves from there with a choice of seafood and meat dishes. There's an excellent wine list to match the dishes if budgets permit (whopping €110 for the 9 course Emotion Menu.) , treasure trove of lesser known but excellent wines, mainly from Germany and France.
Cost: You have the choice between a market menu in 4, 5 or 6 courses that cost 90 €, 110 € or 130 € or the menu "Emotion" which is 9 courses (150 €). A vegetarian menu is also available in 4, 5 or 6 courses (75 €, 95 €, 115 €). Again, expensive but another really unique dining experience on par with any Michelin Star dining experience if that is what you are seeking.
Address: Am Sandtorkai 50, 20457 Hamburg
Disclaimer
My trip to Hamburg was supported and made possibly by the lovely people at Hamburg Marketing. However, as usual, all the opinions expressed here are entirely my own. For a more deepdive into Hamburg's food scene checkout the Food Guide to Hamburg on Hamburg Marketing website.