Despite being the capital of Nord-Pas-de-Calais, France's northern-most region, and France's fifth largest urban area, Lille is often overlooked by tourists. Truth is, Lille has so much to offer that a day will barely allow you to scratch the surface, but it's a start! At only one hour from Paris for as little as €22 return, if you manage to spot a good deal on the SNCF website, it's absolutely worth the trip and will prove an interesting contrast to the City of Lights. PS: Don't forget to checkout my earlier guides to cheap places to stay in Paris, 50 free things to do in Paris, Rouen: best day trip from Paris and Open air Paris: 48 Hour Guide. 10 free apps for planning the perfect trip to Paris, Photoessay: Paris in 40 pictures and 20 songs, Essay: Remembering Paris for the first time.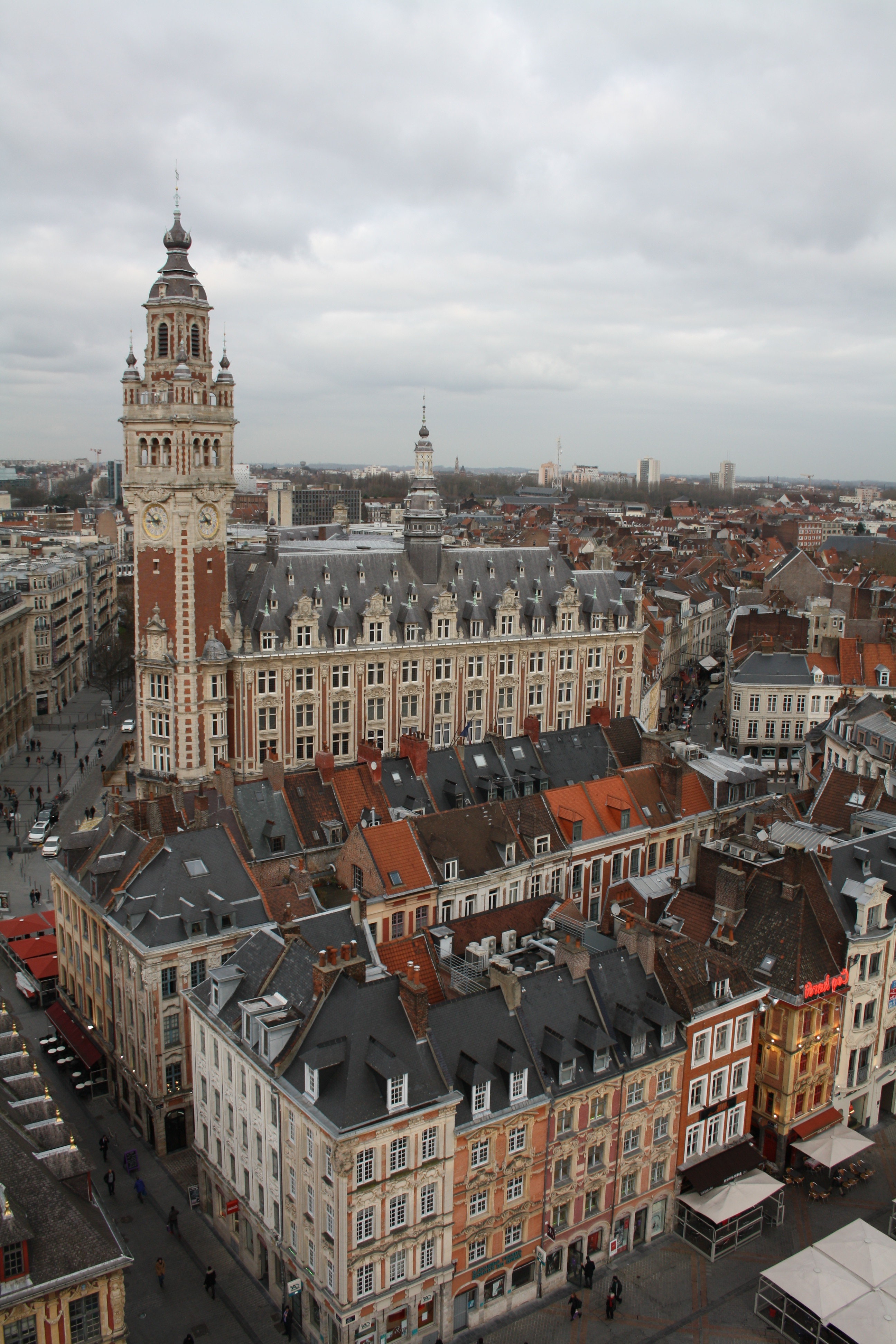 1. Grand Place
Your first stop of the day should be the Grand Place (actually Place Charles de Gaulle, after Lille's most famous son, but commonly referred to as the former), an enormous square surrounded by wonderful buildings that acts as a sort of gateway into the old town. Depending on whether you arrive at the main train station Gare de Lille Flandres or the Eurostar station (Gare de Lille-Europe) it's about a ten- or fifteen-minute walk, respectively. There are plenty of cafes on the square itself and in the vicinity with pretty good breakfast deals if you've got an early train and are in need of some sustenance before exploring the city. One possibility is the Café de Foy, where you can get coffee, orange juice and a baguette with some jam for 4.50 euro. It can be found at 6 Place Rihour, a side street off the Grand Place that is lined with a multitude of cafes. There are plenty of outdoor and indoor seats, and in the winter the outdoor seats benefit from the usual enclosure and heaters.
Once you've enjoyed your typical French breakfast, head out onto the square to take a look around. The Furet du Nord (15 Place Charles de Gaulle) is an enormous bookshop – one of the largest in Europe – and though it will be of far greater interest to French speakers, it has some English books, as well as a great assortment of knick-knacks that make for good presents. As you exit the store, look straight across the square at the very impressive Vieille Bourse, Lille's old stock exchange building. Dating form the mid-seventeenth century, it is probably Lille's most impressive monument.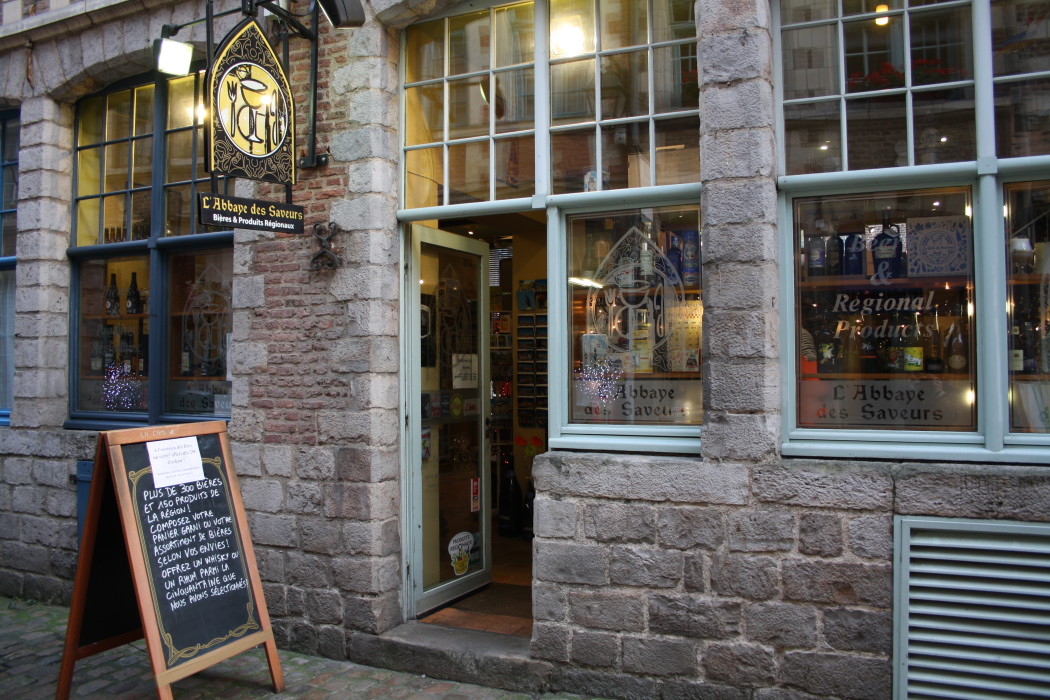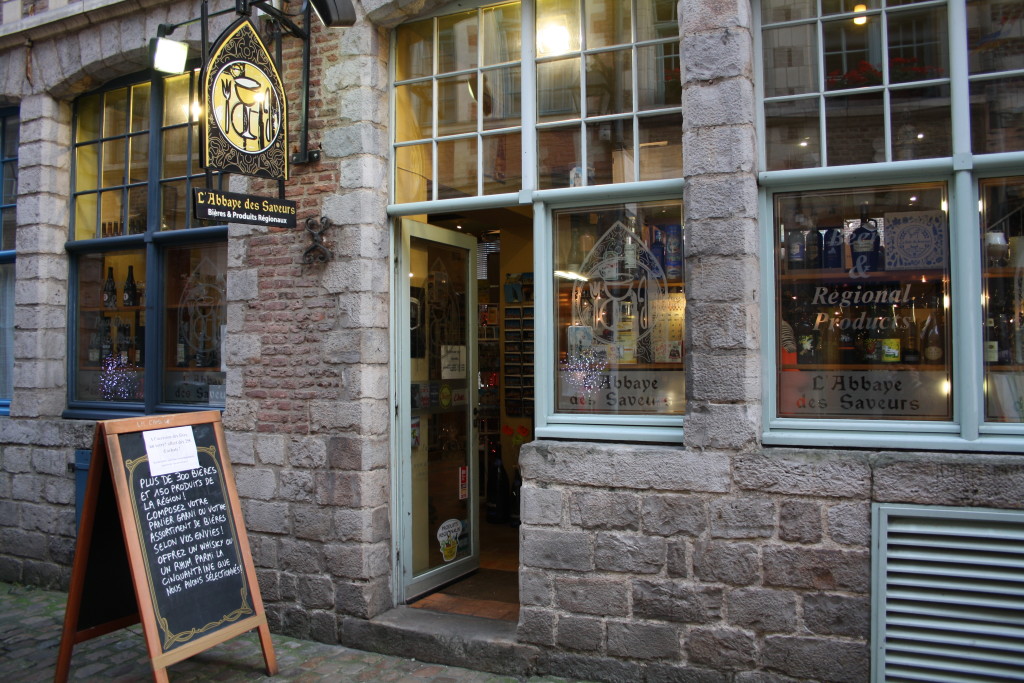 2. Vieux Lille
Once you've had your fill of the Grand Place, make your way into the winding and elegant streets of Vieux Lille, starting just behind the Vieille Bourse. There are innumerable stores, cafes and boutiques strewn across cobblestone streets that make for a pleasant stroll with plenty to see. Many of the shops are more towards the mid- to high-end bracket, but that doesn't mean you won't find the odd affordable tchotchke or delicacy to take home if you let your eye wander across the display windows patiently. If you want to purchase some good local beers to take home for instance, head over to the Abbaye des Saveurs (13 rue des Vieux Murs). Lille – perhaps because it is almost in Belgium – has a strong tradition of beer brewing and the assortment on offer at the Abbaye (both local and international) is outstanding.
Immediately around the corner from the Abbaye, there is Le Caféine (20 Rue des trois Mollettes), a good coffee shop with a big coffee and tea selection, as well as some delicious cakes and pastries, should the typically light French breakfast have left you feeling unsatisfied.

3.Musée de l'Hospice Comtesse
(Wednesday through Sunday, 10am -12.30pm and 2pm to 6pm; Monday, 2pm to 6pm; closed on Tuesday)
If you're ready for a more culturally inclined experience, head over to the Musée de l'Hospice Comtesse. As the name suggests, this used to be hospice. The building itself is a magnificent eighteenth-century edifice and you'll have fun climbing the winding stairways inside. The lower floor basically presents the building as you would have seen it in the eighteenth century, including some fantastic tile work, while the top floor houses some wonderful sculptures and paintings which date back as far as the thirteenth century, when the foundations of the current building were first laid.
4.La Patronne
If you're now ready for lunch, you might want to stop by La Patronne (35 rue des Bouchers), a book café that has some very good and very affordable meals on offer – ranging from snack food to full-blown dishes, all of them of the traditional French variety. As seems to be the rule in Lille, it also has a respectable beer selection. Any book you see in the café can be bought as well, and there are plenty of English books in the selection as well. It's one of those places that feels like it's someone's living room, so take the opportunity to relax a bit and grab one of the board games that are strewn around the cafe. They also have a programme of live music. Checkout their Facebook page for upcoming events.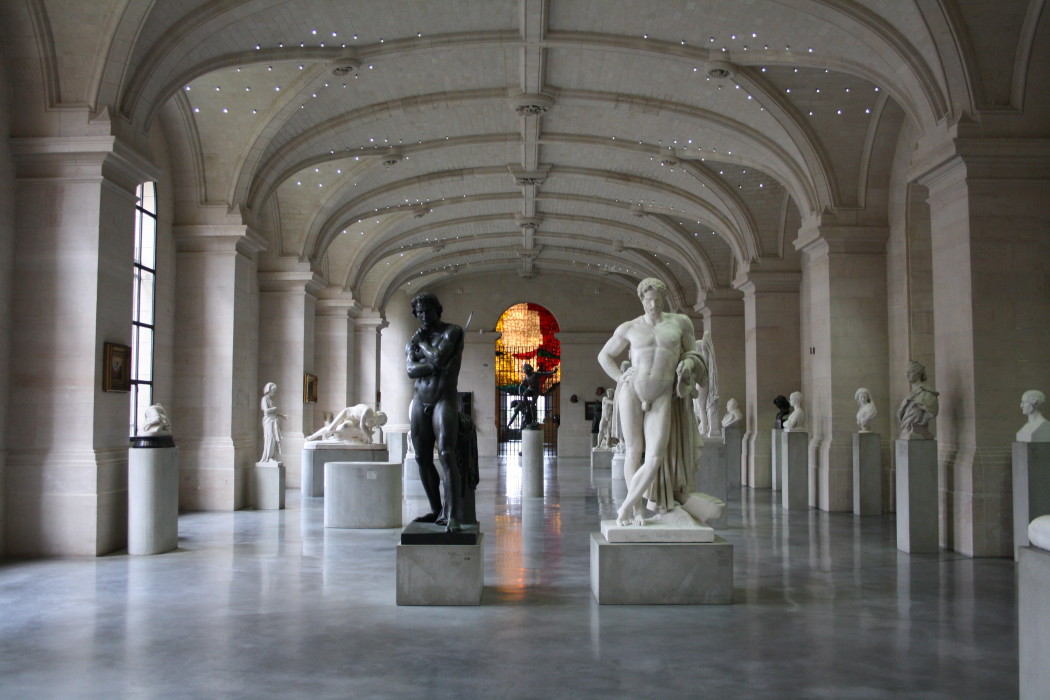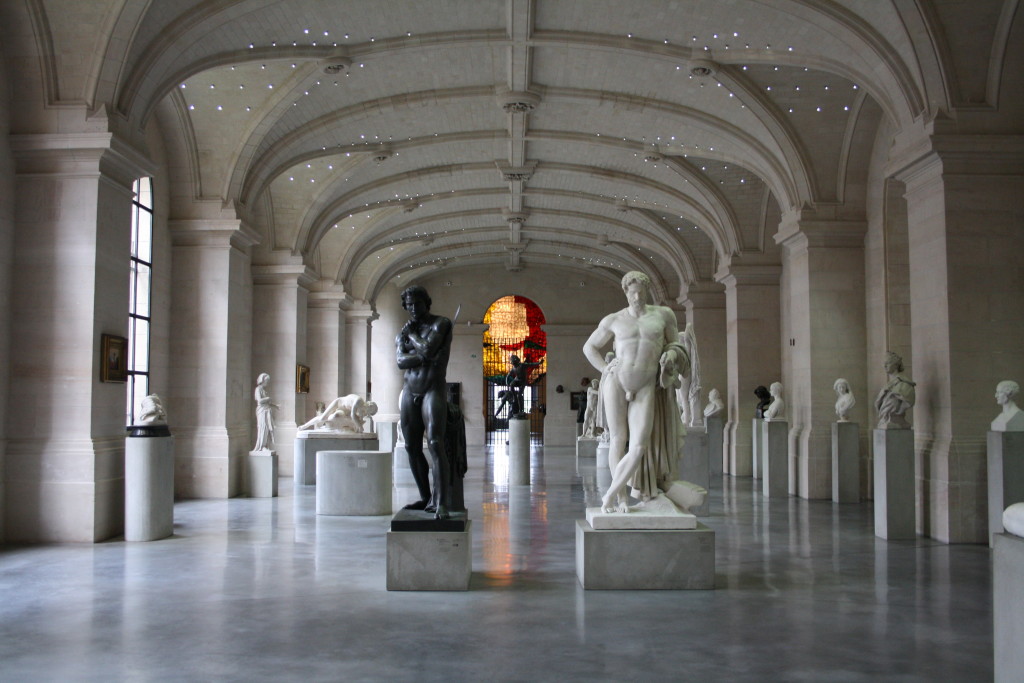 5. Palais des Beaux Arts
(Monday, 2pm to 6pm; Tuesday through Sunday, 10am to 6pm)
Once you've had your fill of beer and board games, head back to the Grand Place and either walk for another ten minutes to Place de la République or get onto the metro at Place Rihour, which is just off of the Grand Place, down the street from the previously mentioned Café de Foy. The metro costs 1.60 euro per ride, though alternatively, if you're interested in doing a bit more exploring (see next section for instance) you might want to get the one-day pass for 4.80 euro. Once on the metro, take it for one stop to République. Once out, you're likely to immediately see the enormous nineteenth-century Palais des Beaux Arts. The place itself is great – wonderfully empty, especially if you're coming from the crowded galleries in Paris – and the collection is quite respectable, covering European Art from Antiquity to the twentieth century. Depending on how much of an art buff you are, you may want to pick and choose which rooms to visit, as there is plenty here to keep you occupied all day. Having said this, the hall of sculptures is absolutely worth a quick walk through at the very least.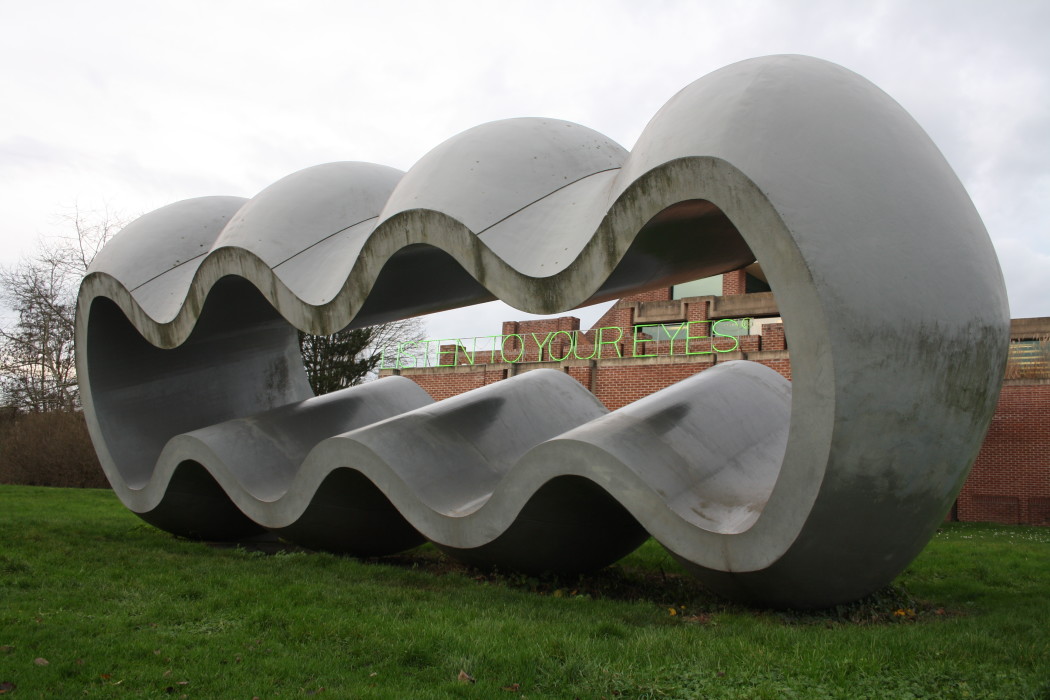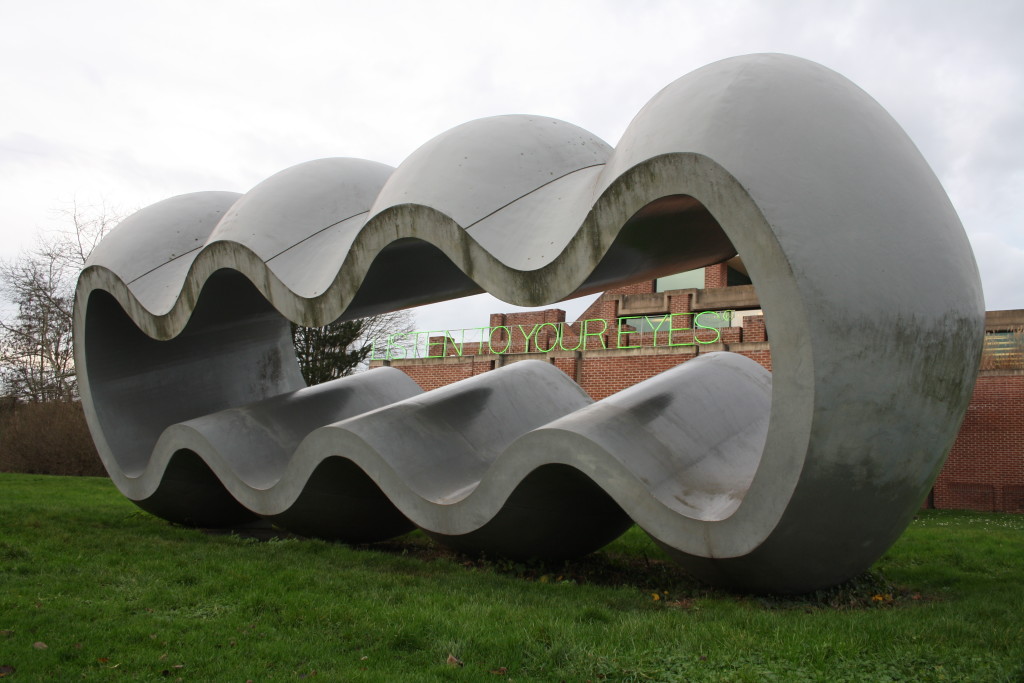 6. LaM – Lille Métropole Musé d'art modern, d'art contemporain et d'art brut
(Tuesday through Sunday, 10am to 6pm)
If you've got a bit of time left and if you're feeling ambitious and if you're not all arted-out (admittedly, that's a lot of ifs), you should consider a little trip to the outskirts of the city, where LaM, the contemporary art museum is situated. Getting there is admittedly a bit of a trek, which can take you up to 45 minutes. Take the metro from Republique to Pont de Bois, then hop on the Liane 4 bus going in the direction of Halluin-Gounod. Get off at the LaM stop.
Filled with art form the early twentieth century to the present, LaM is a great space to explore. It is also one of the few museums in France (or Europe, for that matter) that has a large section devoted to art brut, or outsider art, as it is more commonly referred to in English, making a visit absolutely worthwhile.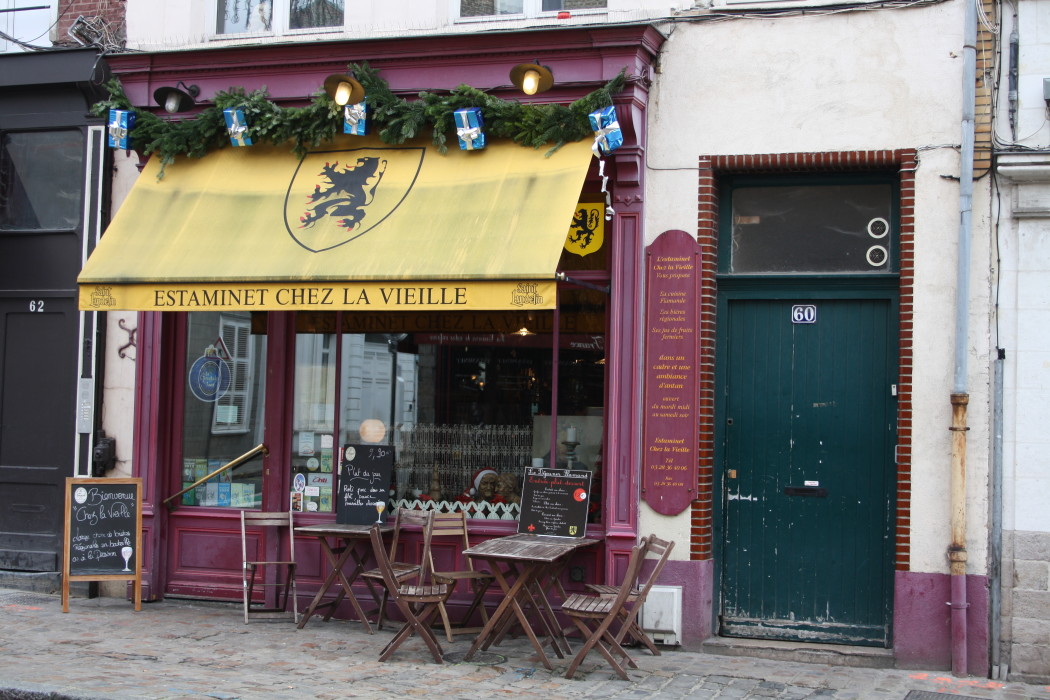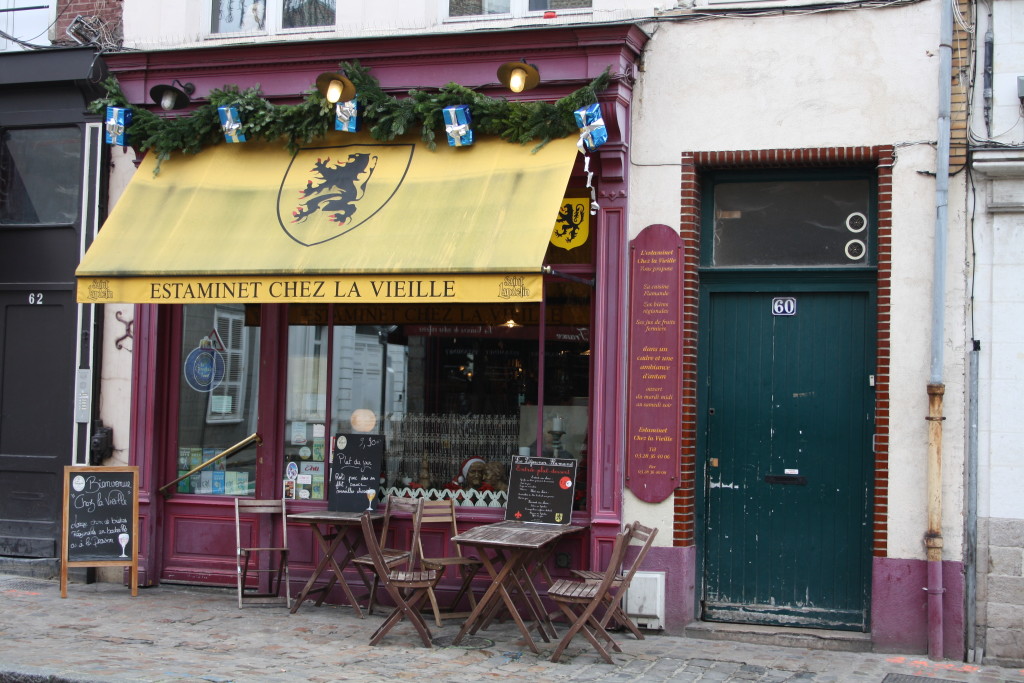 7. Estaminet Chez La Vieille
(Monday through Saturday, 12pm to 3pm and 7pm to 12am; closed Sunday)
You're probably about ready for dinner now (or will be after the ride back into town). Head back to Vieux Lille, getting off at the Rihour stop. If you want to grab a pre-dinner aperitif, make a quick stop at Le Moulin d'Or (open every day, 9am to 10pm) near the opera house, an funkily decorated bar that somehow still manages to feel very much traditional and that also has an excellent beer selection (you may be beginning to detect a pattern here…). Once you've finished your drink there (or if you've decided to skip the aperitif) head down rue le Gand in Vieux Lille until you reach number 60. Chez La Vieille is a fantastic estaminet, a tavern of sorts that is typical of the north of France (though the term originally refers more to a small café or bar than to the bistro-like establishments that are peppered across town). Prices are reasonable and the food is really very good. Try the carbonnade flamande, for instance, a traditional beef stew that is perfect for a cold winter evening. It's worth booking a table ahead of time, as the place gets quite busy, especially on weekends. Alternatively, the same people who own this estaminet run one right across the street, so you could give that one a shot too, though Chez La Vieille should be your first choice.
8. Fifi's Wine Bar
(Tuesday through Saturday, 6pm to 3am; closed Sunday and Monday)
If you've got a bit of time left after dinner before your train home and you feel like sitting in a cosy place to wind down a bit over a good glass of wine, head over to Fifi's Wine Bar (13 rue de la Barre). It's a nice spot that recently gained a bit of fame for featuring in Blue Is the Warmest Colour, something a little note in the door of the bar readily draws attention to as you enter. If you're still feeling peckish (unlikely, given the generous portions served in the estaminet) they also have some delicious saucisson sec and pâtés on offer. Sit here a while and enjoy the great selection of wines while the time to your departure ticks by – beats hanging out at the train station!