Grampa's Hostel in Wroclaw, Poland is a very budget friendly, casual and stylish place, where strangers become friends. This family run business tries to balance a party atmosphere with quality facilities, great hospitality and comfortable beds.
By Nadine Pober , the nadwork.com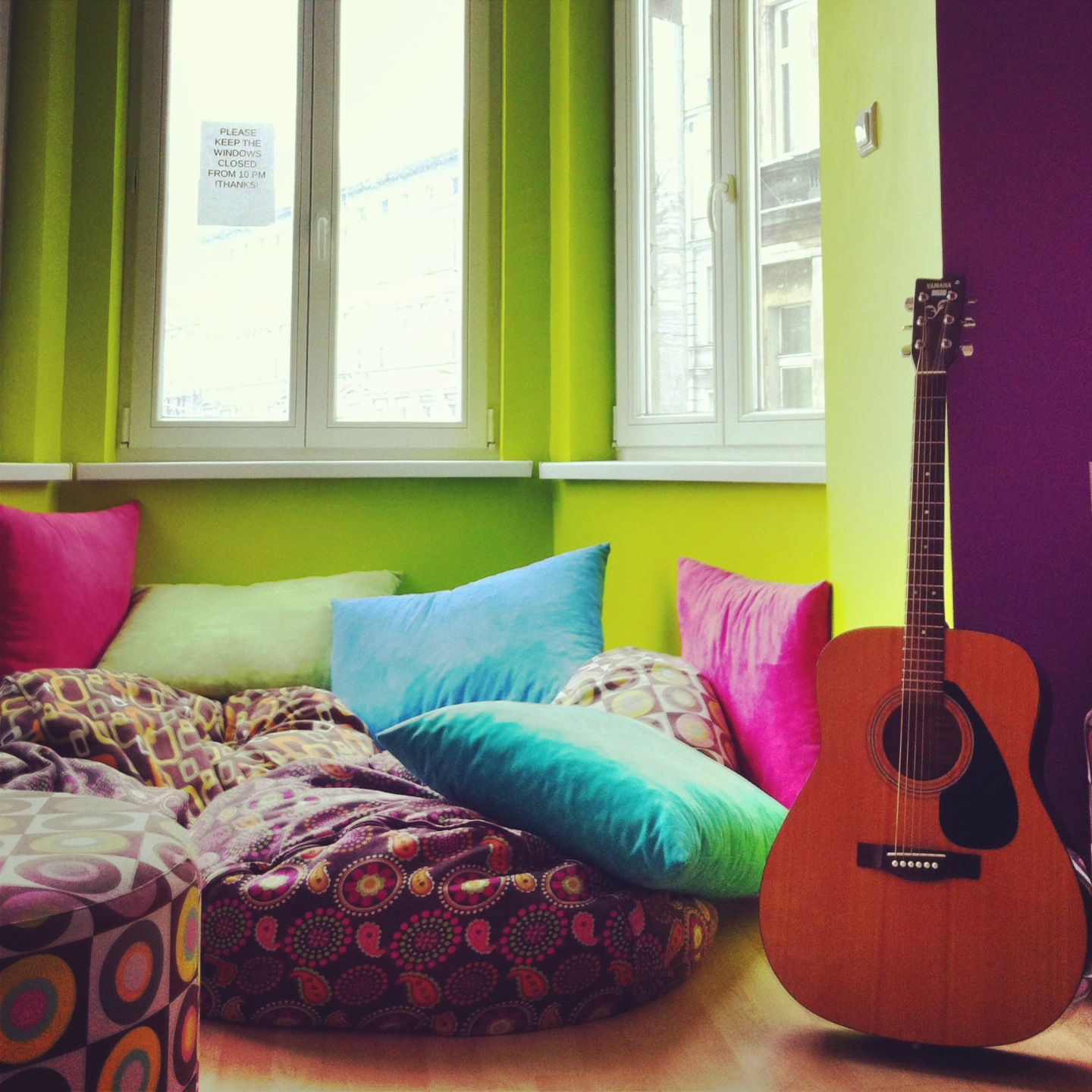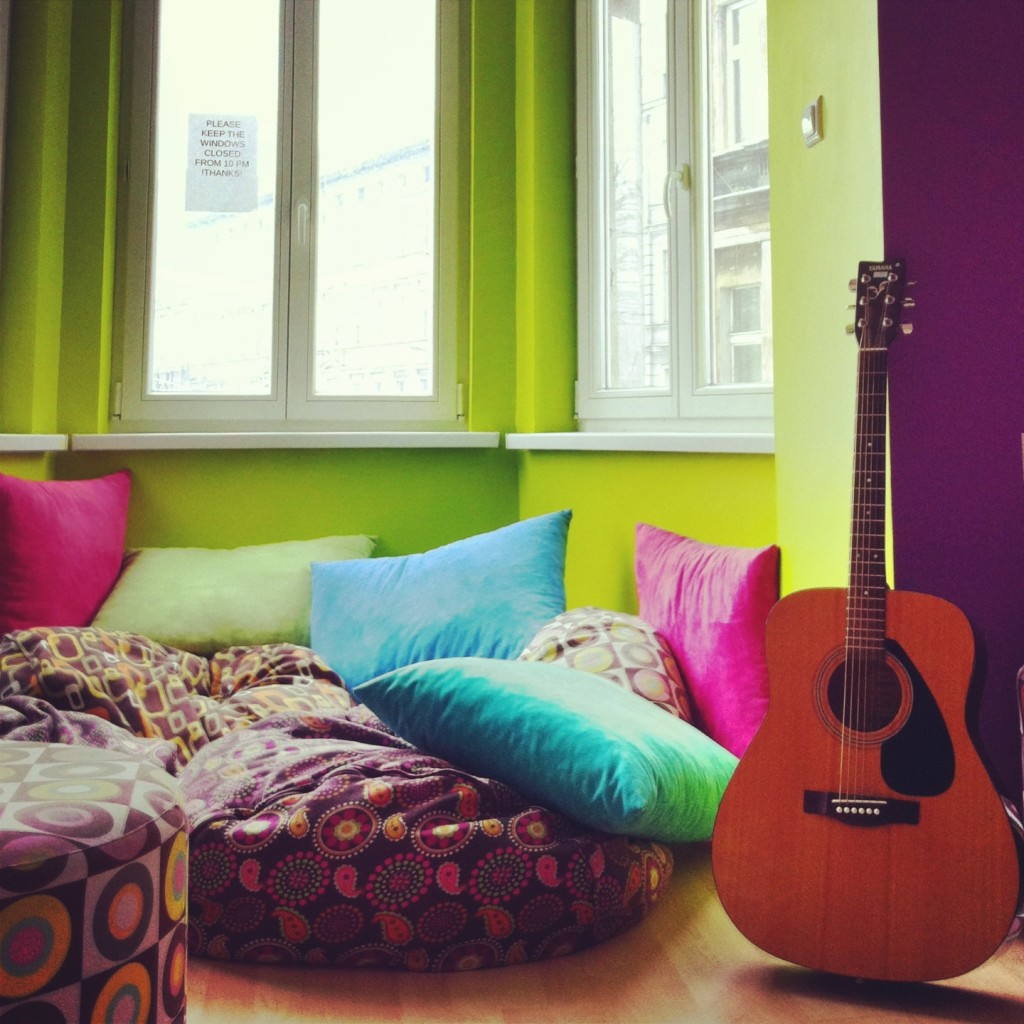 Location
Situated just a 15 minute walking distance from the biggest market square in Europe , the hostel is basically just a stone's throw away from the heart of the city. If you walk to hostel, you will cross and pass by some beautiful bridges and realize why Wroclaw is also known as the 'Venice of Poland'. The hostel is also very well connected via the city's excellent tram and bus network.
Rooms and Bathrooms
Grampa's Hostel offers 9 rooms in which they can accommodate up to 48 guests.
I stayed in the (single) 'Blue room', which is also known as the 'writer's room' – and I most certainly felt like Ryszard Kapuściński (a Polish travel writer), when I entered it. I enjoyed a good night sleep and with 5 (!) power outlets just to myself I woke up to an army of fully charged technical devices.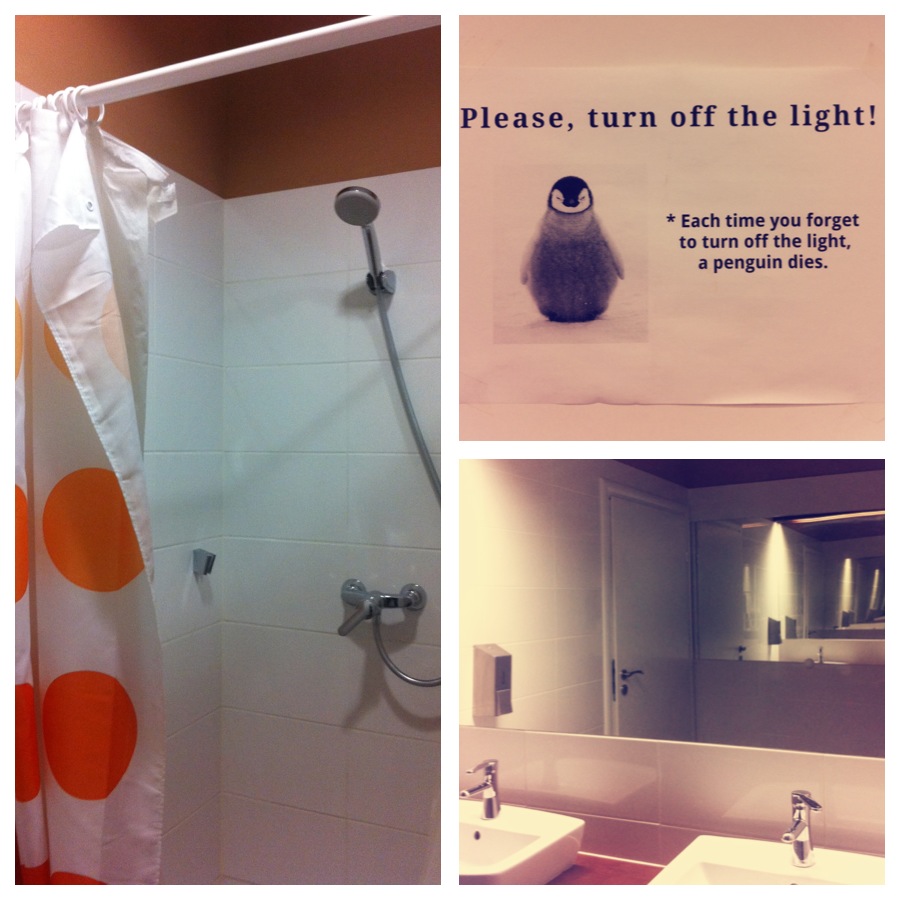 All rooms offer air conditioning and a heating system. Unfortunately my heater was broken (as well as one, of the two lamps)
The separated toilets and bathrooms are completely new, spacious and clean.
In both the bathroom and kitchen, you will find hilarious signs that ask you to clean up your own mess or to save energy by turning up the lights.
Facilities
On your arrival guests get an orientation of the hostel's various facilities, a carrot key-chain and also receive a homemade cupcake.
The clean and generous kitchen is a nice meeting point. Whether you are treating yourself to a free black tea or coffee or if you are cooking your own meal: chances are very high that you will run into another guest and can have a pleasant conversation.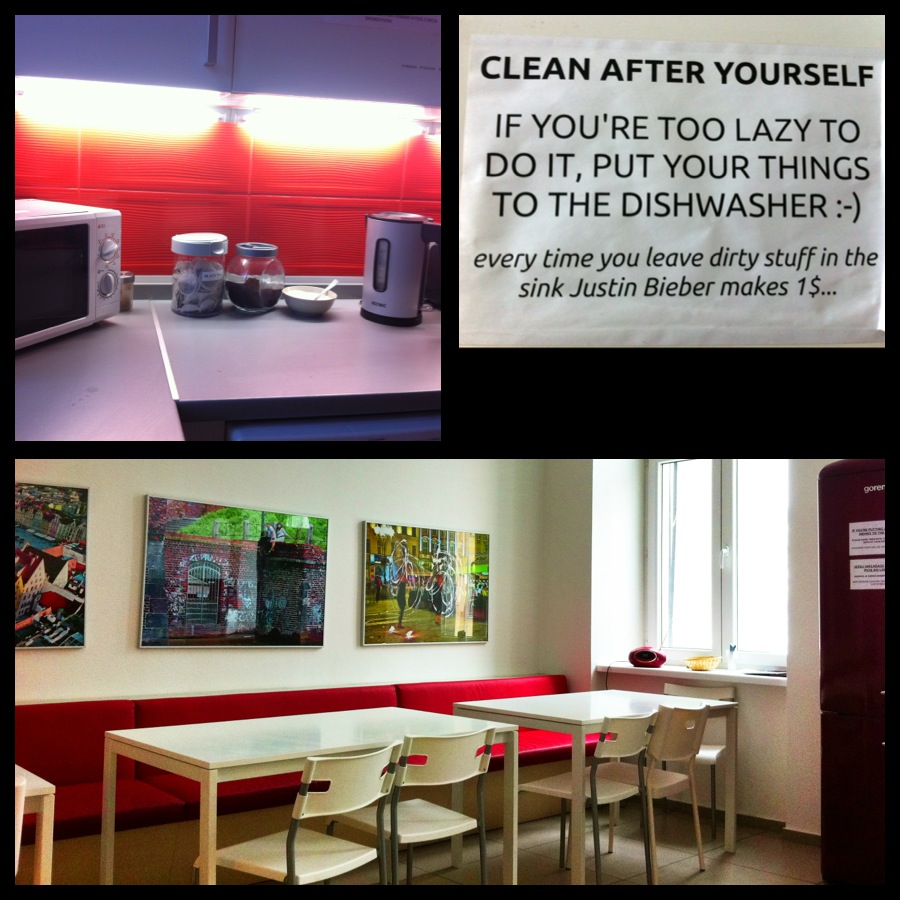 On Sunday evenings cooking events are held. The hostel staff will provide the ingredients. Together with volunteers, couchsurfers, expats, friends of the owners and fellow guests you will create different style meals every week. Your contribution towards the expenses are just 10PLN (ca. 2,5€).
The generous free breakfast sets you up nicely for the day. You can start your day with different choices of cereal, bread, cheese, ham, butter, miscellaneous marmalades, hazelnut cream, black tea, instant coffee and milk.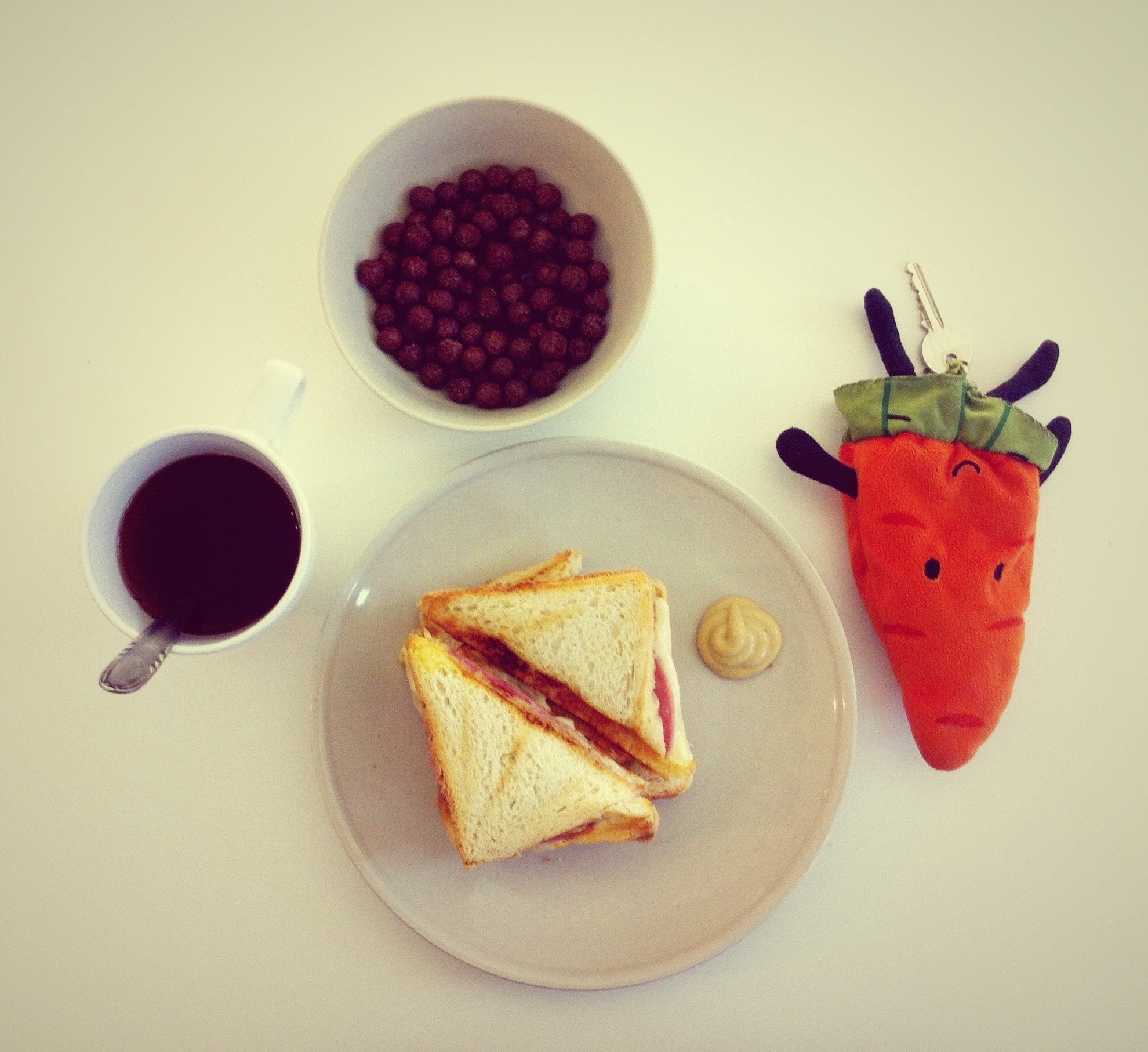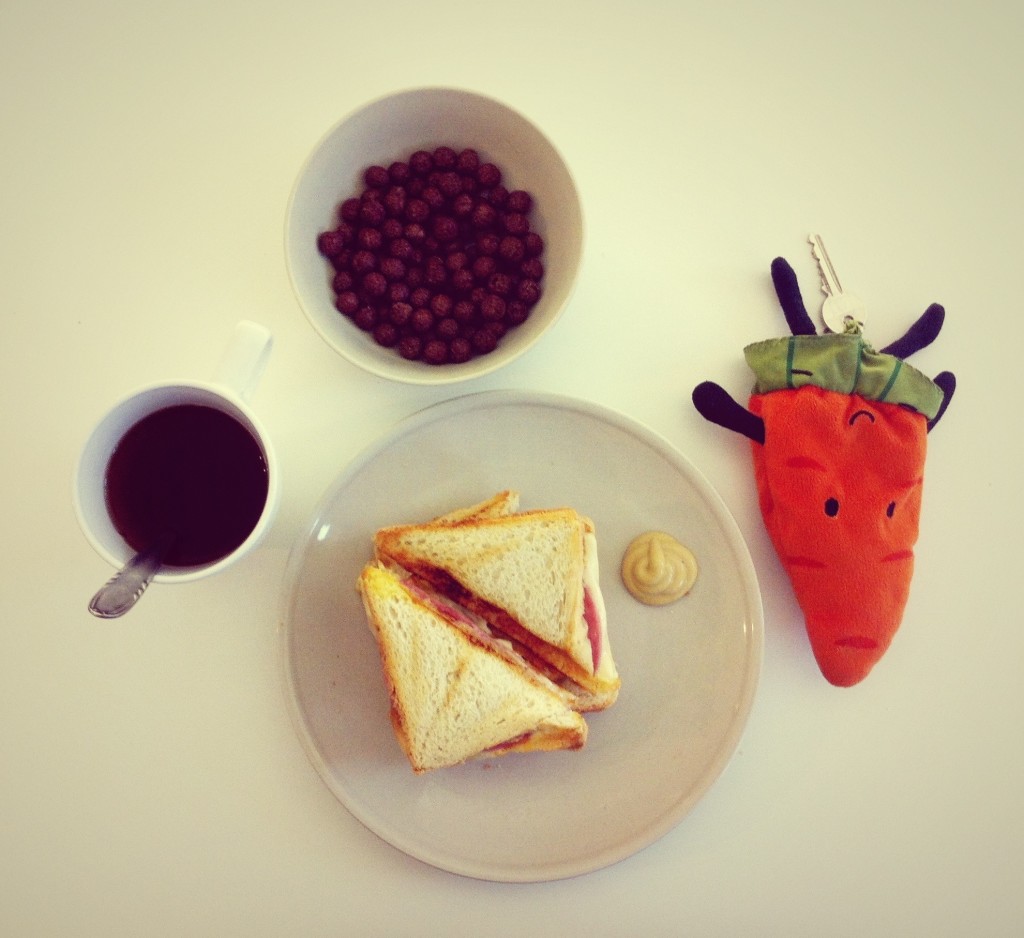 The colorful and comfy common room offers a variety of possibilities to enjoy yourself. You can either hang out on your own reading a book from the 'take a book, leave a book' shelf, watch a DVD on the 42-inch flat screen TV with your old friends, or make new friends with the PlayStation 3 or show off your guitar playing skills.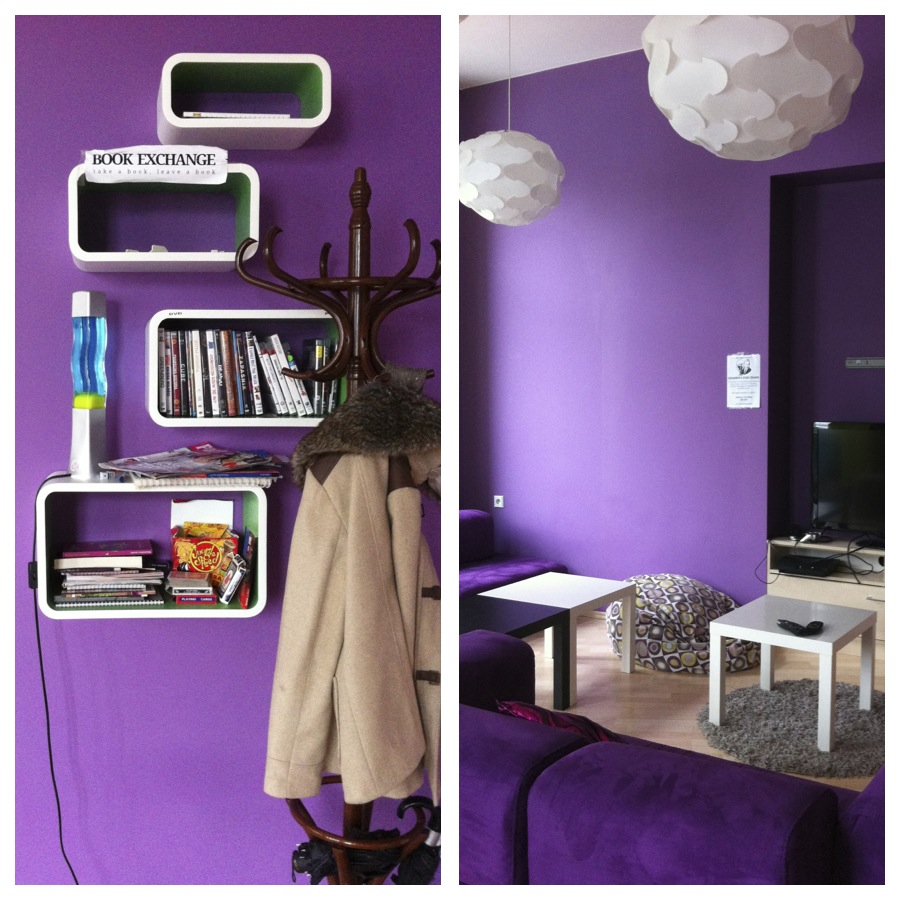 On Fridays and Saturdays (and Thursdays during high summer season) the common room is also the starting point for the free pub crawl. You will be taken to various fun places with no entrance fee, you only have to pay for your own drinks. A pub crawl is always a great excuse to get to know your fellow guests.
You need wifi? This place seriously had the best wifi I have ever had during my travels! Oh, and of course it is free!
And even if you don't own a smartphone, tablet or pc that let's you connect to the rest of the world, you can still always use the hostel's common computer – again, free of charge.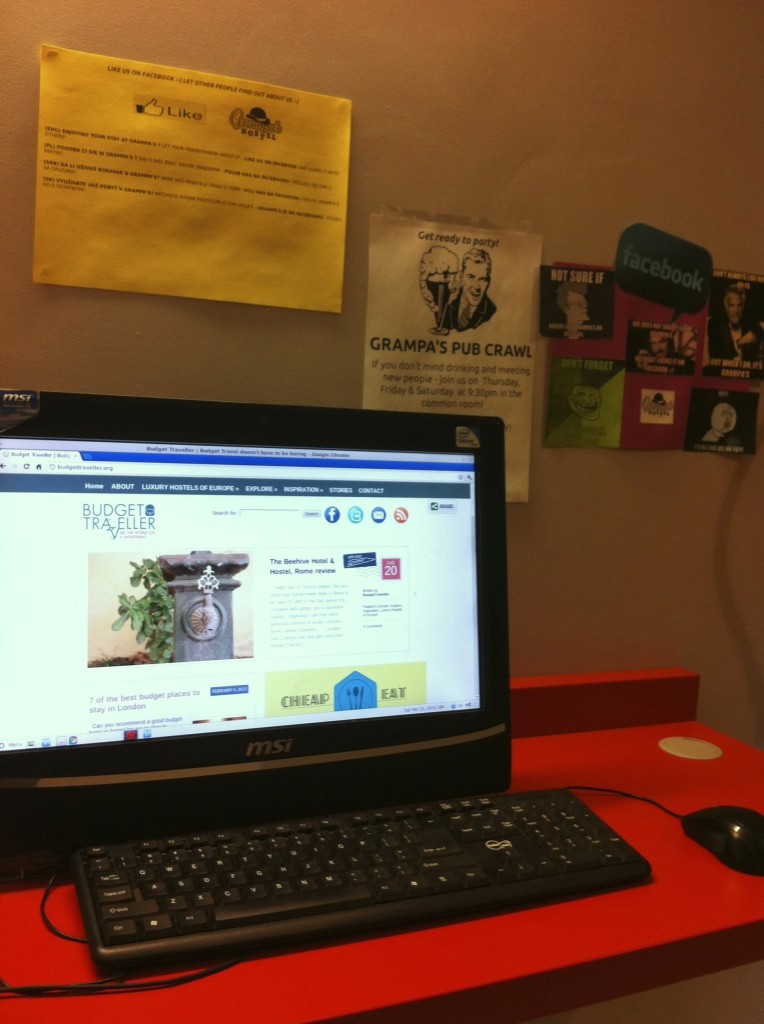 Other great facilities, beside the 24 hour reception with friendly staff, are free hair dryers, adapter or an iron (just ask at the reception) and the laundry machine: which is also free for guests to use. You will just need your own washing powder. And if you, like I usually do, forget you paddle lock – they don't force you to buy one: you just pay a 10PLN (ca. 2,5€) deposit.
Verdict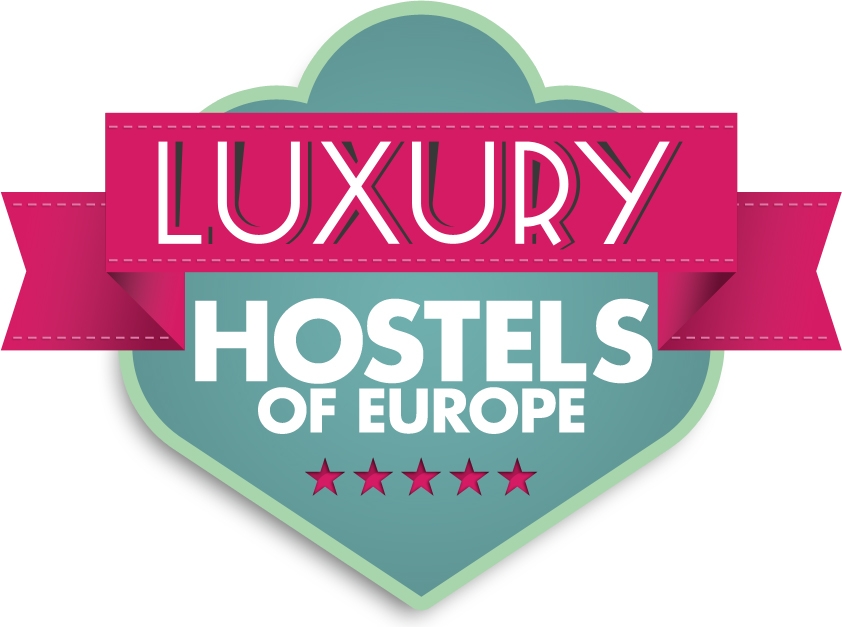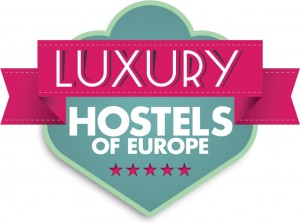 I stayed in a private room that has no ensuite bath, but the shared bathrooms were always free and perfectly clean so that wasn't a big deal. (Currently if you book a private room, towels are not included – they are thinking about changing that. Also my room did not have a mirror – which I would expect if I don't have an ensuite bathroom, but apparently that was only the case in my room) I very much enjoyed the homey common room that gave me a chance to meet some fellow travellers and revive my 'Tekken' (popular PlayStation fighting game from the 90's) skills.
Grampa's hostel offers you a lot for your money's worth! Starting with free breakfast, free washing machine and no costs for other supplies mentioned above.
Before I arrived I wished the hostel was a bit closer to the main square (well, a 15 minute walk isn't far, but you know…) but after I returned late from a day strolling around Wroclaw I feel in love with the location! Once you are on your way home and take a look behind you, you get a magnificent view over the lit up bridges and the skyline, you would never get if it wasn't for that 15 minute walk.
Mostly I remember a friendly place, with a great sense of humor, that welcomed me like home and this feeling is gold while travelling.
How to get there          
From the train station: Take tram 8 (direction Zawalna). Ride 5 stops and get off at Pl. Bema. This will take you about 10 minutes. You will now be in a square called Plac Bema. Take Drobnera street and walk 250meters. Then take the next right on Probusa street. You can't overlook the bright, green door!
From the airport: Take bus 406 to stop Renoma – this will take about 30 minutes. Then cross the street and take tram 7 (direction Mariono) and ride 7 stops until stop Paulinksa. (10 minutes). You will be at a big park. Turn right and the hostel will be less than 100 meters away.
By taxi: It takes about 25 minutes and costs 45-50PLN (ca. 11-13€).
Top tip
The hostel itself is part of a historic city house in an artsy area. If you grab yourself one of the free maps at the reception you will see that very close by are a couple of huge and impressive street art pieces.
Factbox
5 spacious rooms with bunk beds and lockers.
4 private rooms in an almost separate section of the hostel.
Single room prices vary from season to season between 75-85 PLN (ca.  18-21€).
A bed in a 12 bed dorm room costs 30PLN (ca. 7€).
Breakfast is always included and FREE!
Address
Grampas Hostel
Pl. Świętego Macieja 2/1c – 50-244
Wrocław Poland