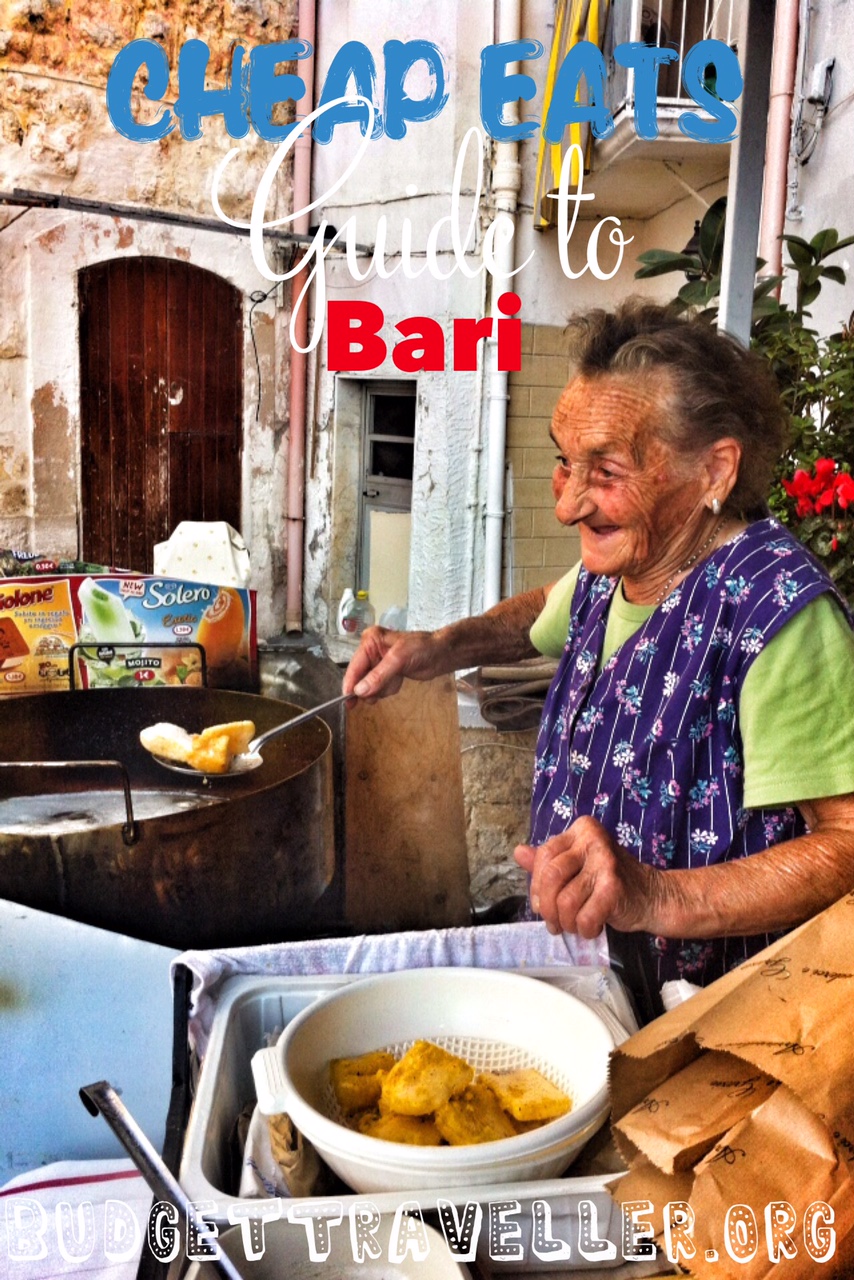 It is my pleasure to welcome Ezio Totorizzo, proud native of Puglia and editor of the travel blog Spezio as the latest guest editor of the Cheap Eats Guide column. Today he's taking us on a virtual tour of the best street food of his home town, Bari.
Bari is one of the most important cities in Puglia which lies at the southern tip of Italy  (the tip of the boot) With its busy thriving port and also the newly opened Aeroporto di Bari 'Karol Wojtyla' , the city is the gateway for discovering this beautiful region.
One reason to enjoy a day in Bari, is of course the food and in particular, the street food.
Yes, it sounds unusual but in Bari it is possible to get the most amazing and tasty speciality of the Apulian Food.
Behind the food there is a world of stories, culture and lives that you can better to know just by eating.
I want to share with you the tips and secrets of what you can't miss in a street food tour of my town.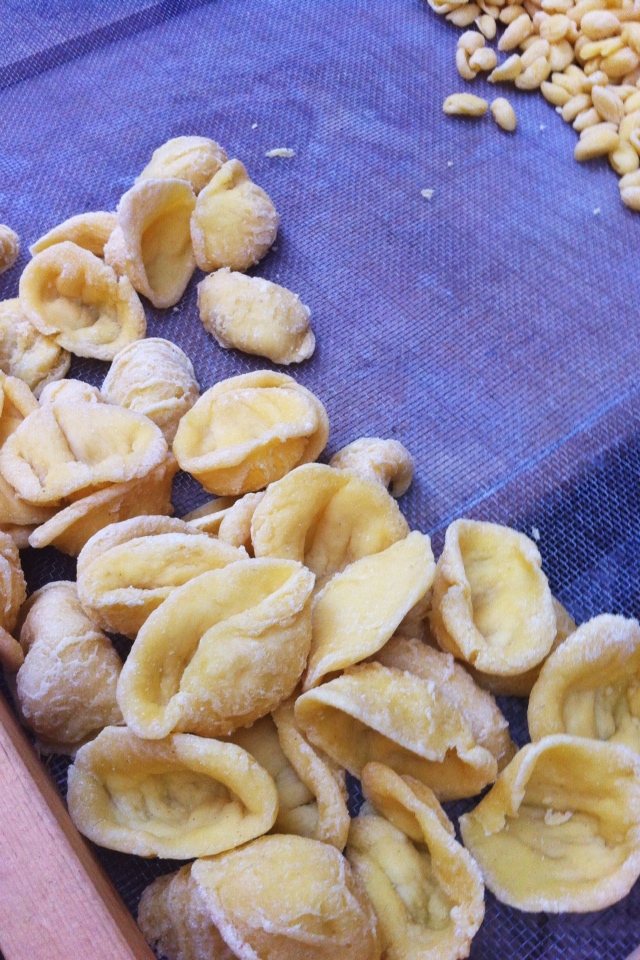 ORECCHIETTE
This is the type of pasta made in Puglia. In front of Castello Svevo, in the "Old town", you'll find a street where a lot of old ladies sell hand made orecchiette. It's really nice because they show you how to do and they can prepare it in the moment. I suggest you not to buy at the first stop, but walk and talk with all of them (body language is well known). The price depends on the types of grains or the size but with more and less 5-8 euros you'll have some to try.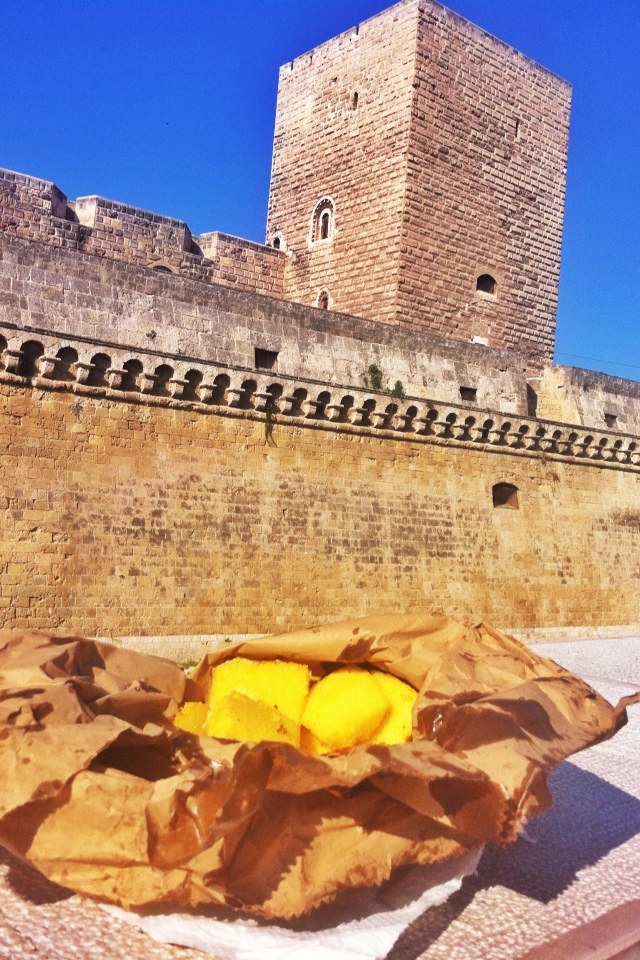 SGAGLIOZZE
These are slices of fried cornmeal mush with a little bit of salt.
They are really good and I'm going to share with you the best secret in town. There is an old lady who makes the best Sgagliozze- she is known as 'Maria of Sgagliozze'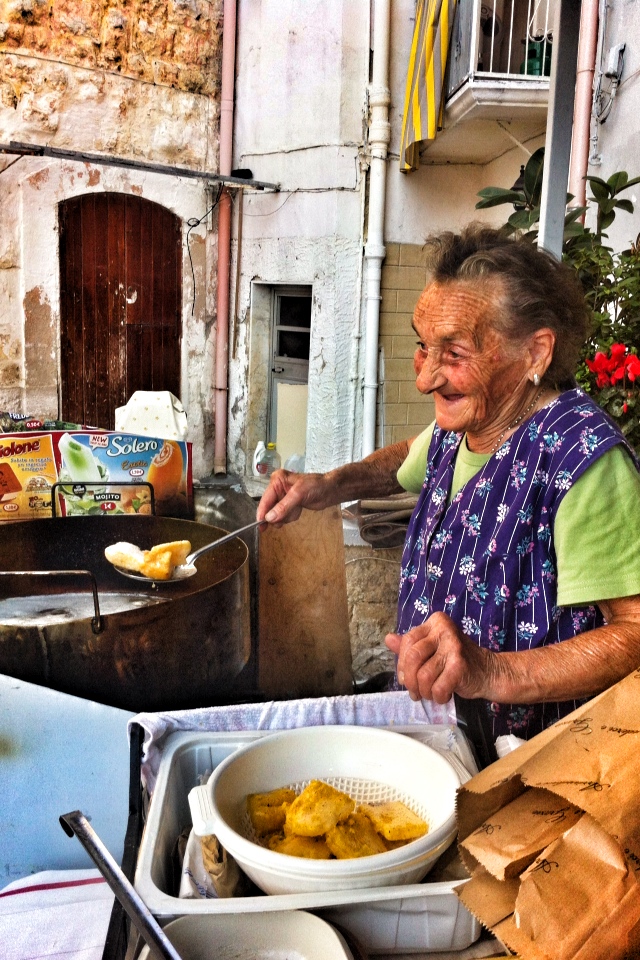 She is about 85 and she cooks them in front of her house at the price of around 1-3 euros. She is a living legend and knowing that people are more interested in local food she allows you to take a picture with her frying a SGAGLIOZZA.
She is really famous and Newsweek put her in the list of 101 best places to eat street food in the world.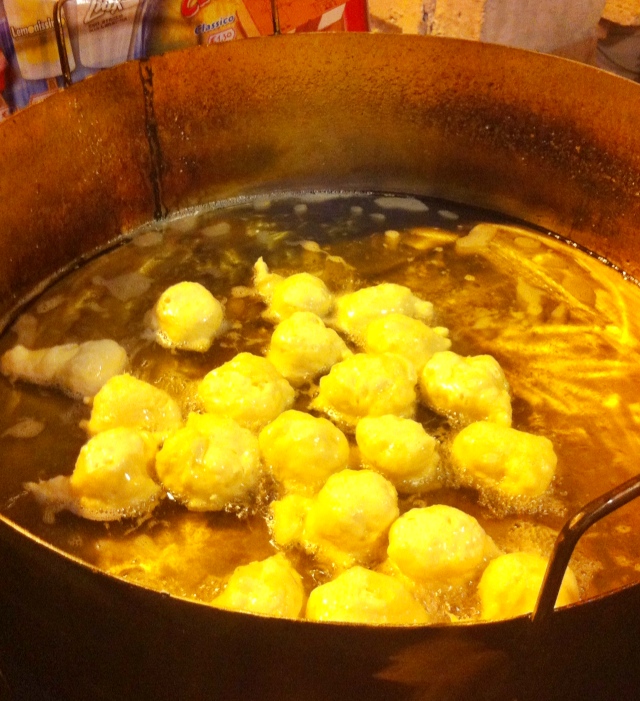 POPIZZE (brittle)
These are types of frittelle made with the same dough of pizza. They are not so big and you'll buy in bags cooked at the moment. The price is almost the same of Sgagliozze and usually you can find it together, made by the same lady.
FOCACCIA is one of the most famous kind of food in town.
FOCACCIA is a flat oven-baked Italian bread product, made by flour, water, salt, oil and yeast, with tomatoes, olives or herbs (sometimes with potatoes), and other delicacies.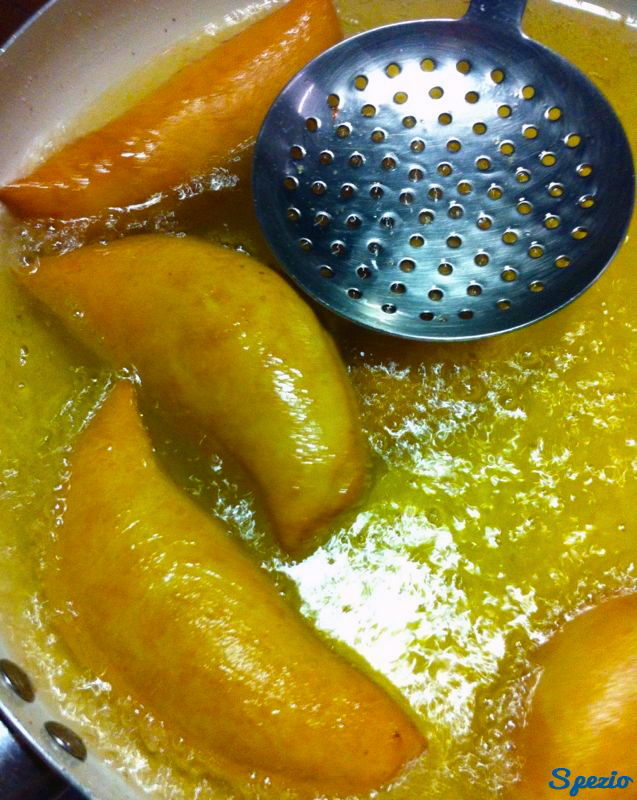 PANZEROTTI, that are similar to POPIZZE, but filled with tomatoes and mozzarella cheese or minced meat or what you like most.
If you are in Bari, maybe you'd like to know some places where buying some food for a quick meal. I suggest you the best places in town
Panificio Milanese di Visaggio
Via Quintino Sella,43 (Almost at the end of the famous  street Corso Vittorio Emanuele)
Ask for Focaccia, panzerotti and rustici. Everything is so good and genuine. This is a family bakery.
Panificio Fiore
Strada Palazzo di Città 38, Bari (just beside the "Saint Nicola " Cathedral) One of the oldest bakery in town.
Pizzeria Di Cosimo
via Giovanni Modugno 31, Bari For a really big and local Panzerotto.
I just wanted to share with you some stories about my city and I really suggest you to come and visit Puglia, because it is a really charming place for people, architecture and above all food.
If you need some tips about Puglia just tweet me  @eziomrlifestyle or search news on my travelblog  www.spezio.it
Hope you enjoyed Ezio's fantastic guide. If you are visiting Italy don't forget to check out the cheap eats guide to Florence  , Cheap eats guide to Rome , Cheap Eats Guide to Catania plus my guide to Parma and the 48 Hour Guide to Bologna