Ghent is no longer Belgium's hidden secret thanks to countless bloggers like me who have fallen for its beguiling charms. Worry not. It still gets a fraction of the crowds of tourists that visit nearby Bruges. So before the Insta crowd takes over, make a point of putting Ghent on your next Europe itinerary. If you live in Europe, it pretty much represents the perfect European weekend destination. First of all its pedestrian friendly. The best way to drink in the glorious architecture is by foot. Plus, as regular readers of this blog will know, I explore a city through my belly and I like my food and drink to be affordable but authentic. In this respect, this city rocks. I've outlined some of my favourite budget foodie haunts in the city. Plus when night falls, this city really comes into its element. Round off your evening with a cocktail at Restobar Charlie or a jazz show at Hot Club Ghent. So without further ado, I present you my video and guide to my top 12 cool things to do in Ghent.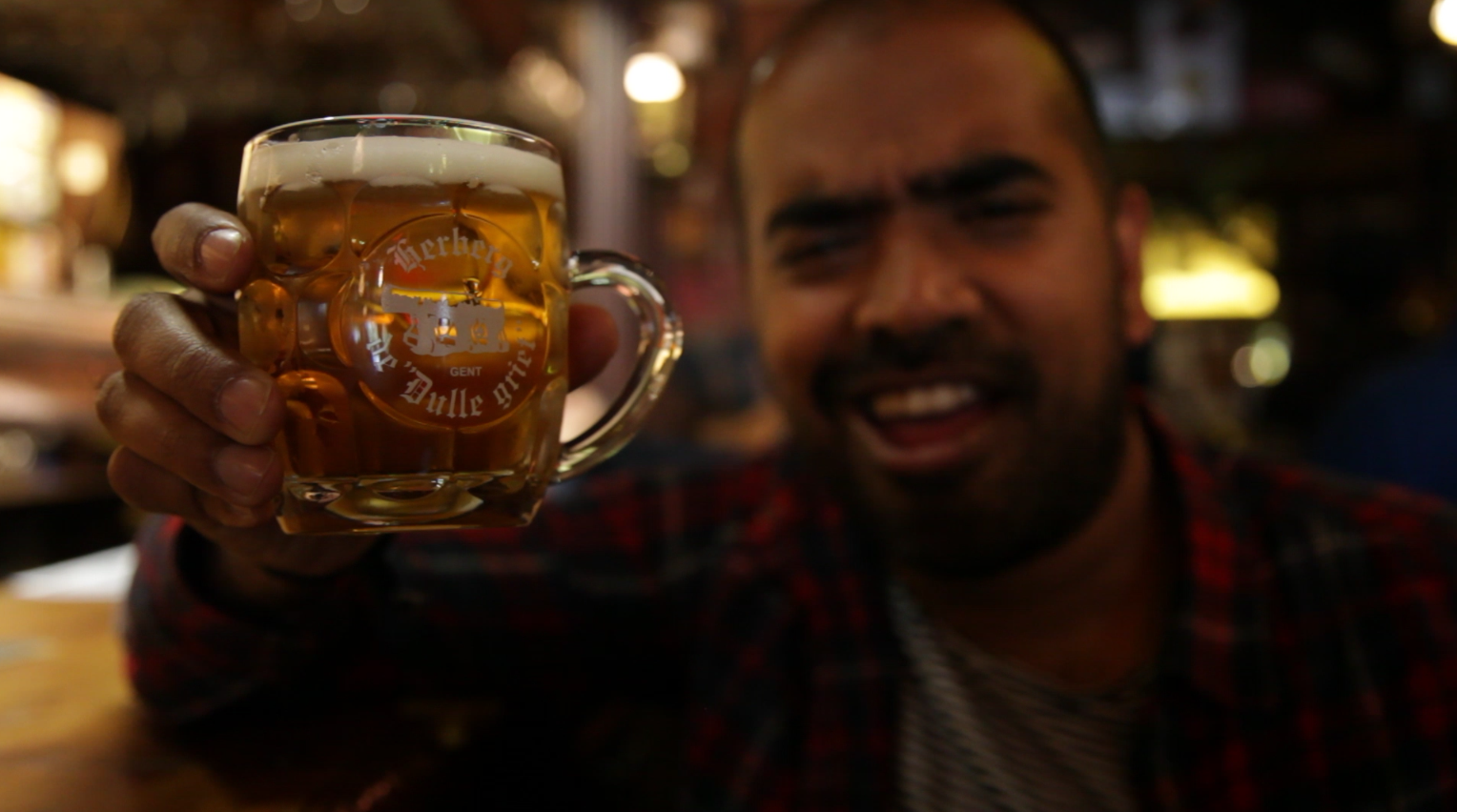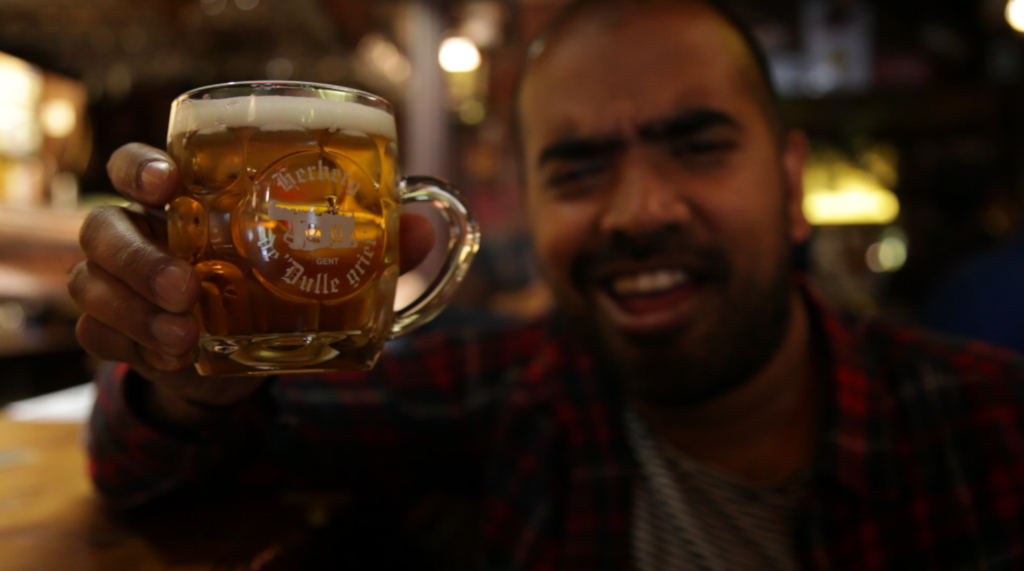 1. Visit the Famous Shoe Bar of Ghent: Dulle Griet
Located in the picture perfect market square of Vrijdagmarkt and with over 500 beers to choose from, there is no excuse for not hopping over for a wee pint at Ghent's most venerable watering hole, the Dulle Griet. Well not just a pint. You come here to drink the mother of all beers: the appropriately named 'Max' which is served in a 1.2 litre boot shaped glass. The glass itself is a thing of beauty, like something you would have found in your chemistry lab. It's such a precious thing of beauty that patrons have to offer one of their shoes as deposit for the glass. The shoe is then comically hoisted in a basket and raised to the ceiling of the pub. So when you walk in, you'll be greeted by the absurd sight of people's shoes hanging from the ceiling. Plus the sight of some very red faced merry folk.
Address: Vrijdagmarkt 50, 9000 Gent, Belgium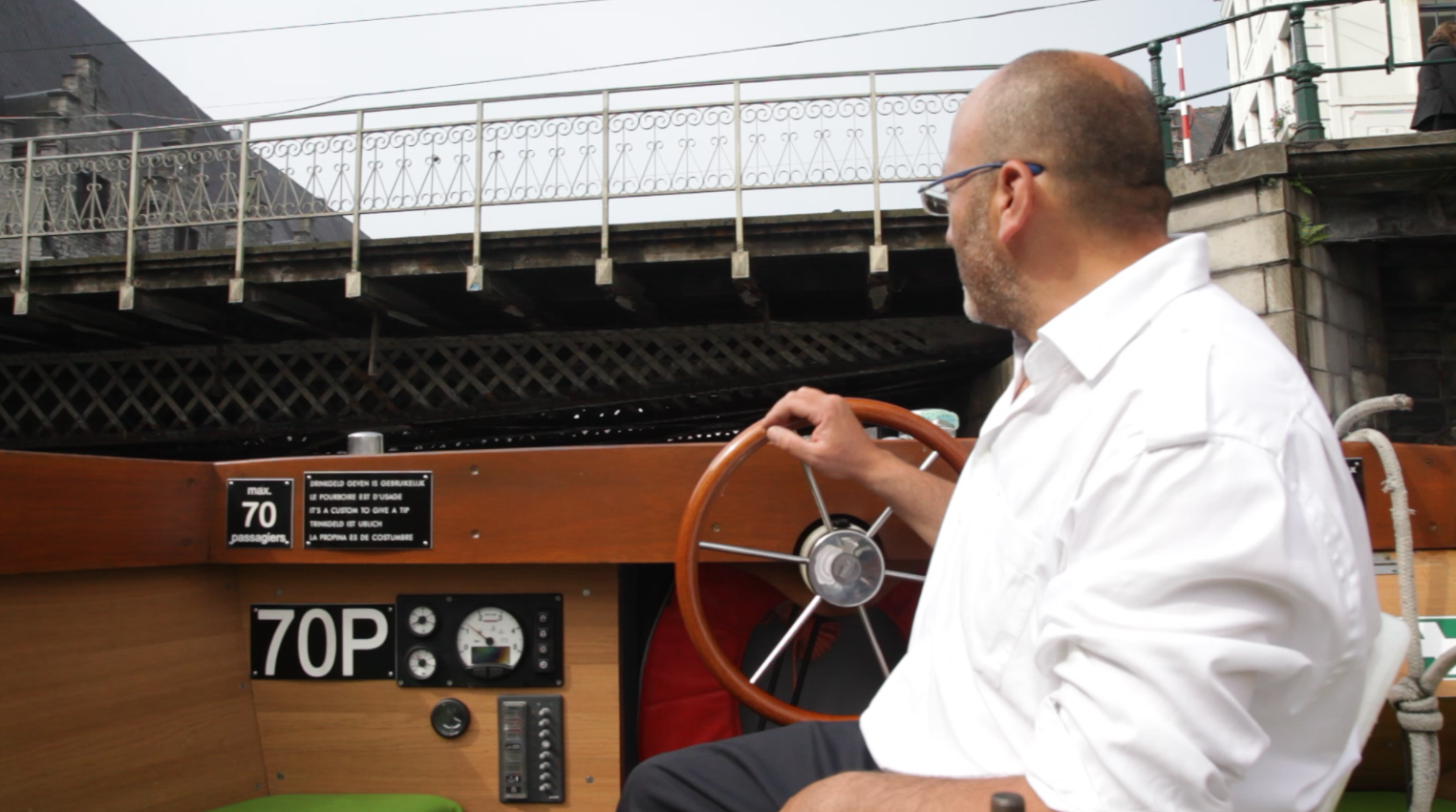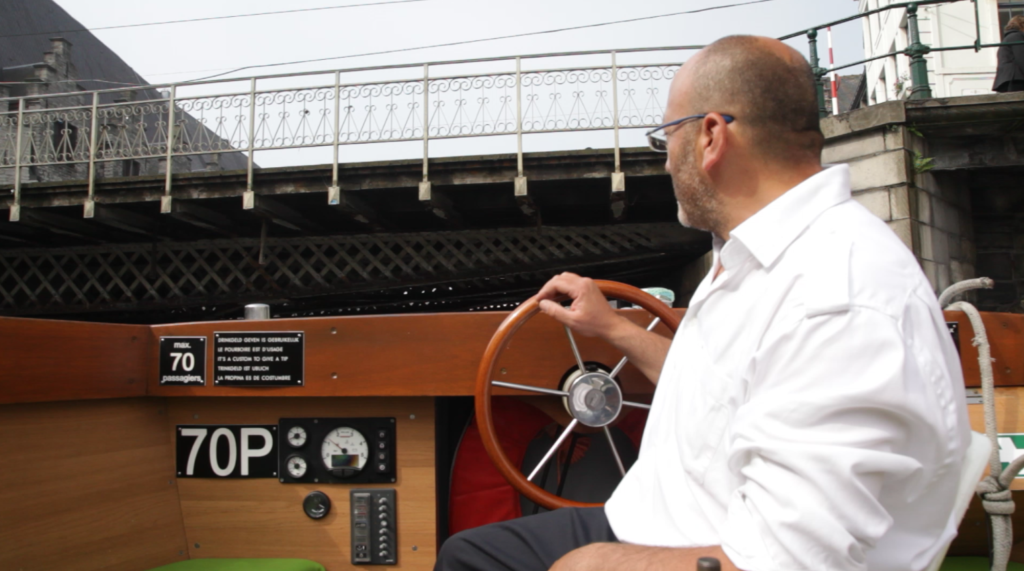 2. Take a Boat Ride Through Ghent's Winding Canals
People rave about Bruges but Ghent with its equally enchanting winding canals and stunning centuries old architecture is hard to beat. One of my favourite cool things to do in Ghent is to take a boat ride to appreciate the city's beauty. A canal boat ride is included in the price of the Ghent Citycard and costs just €7 (€4 reduced).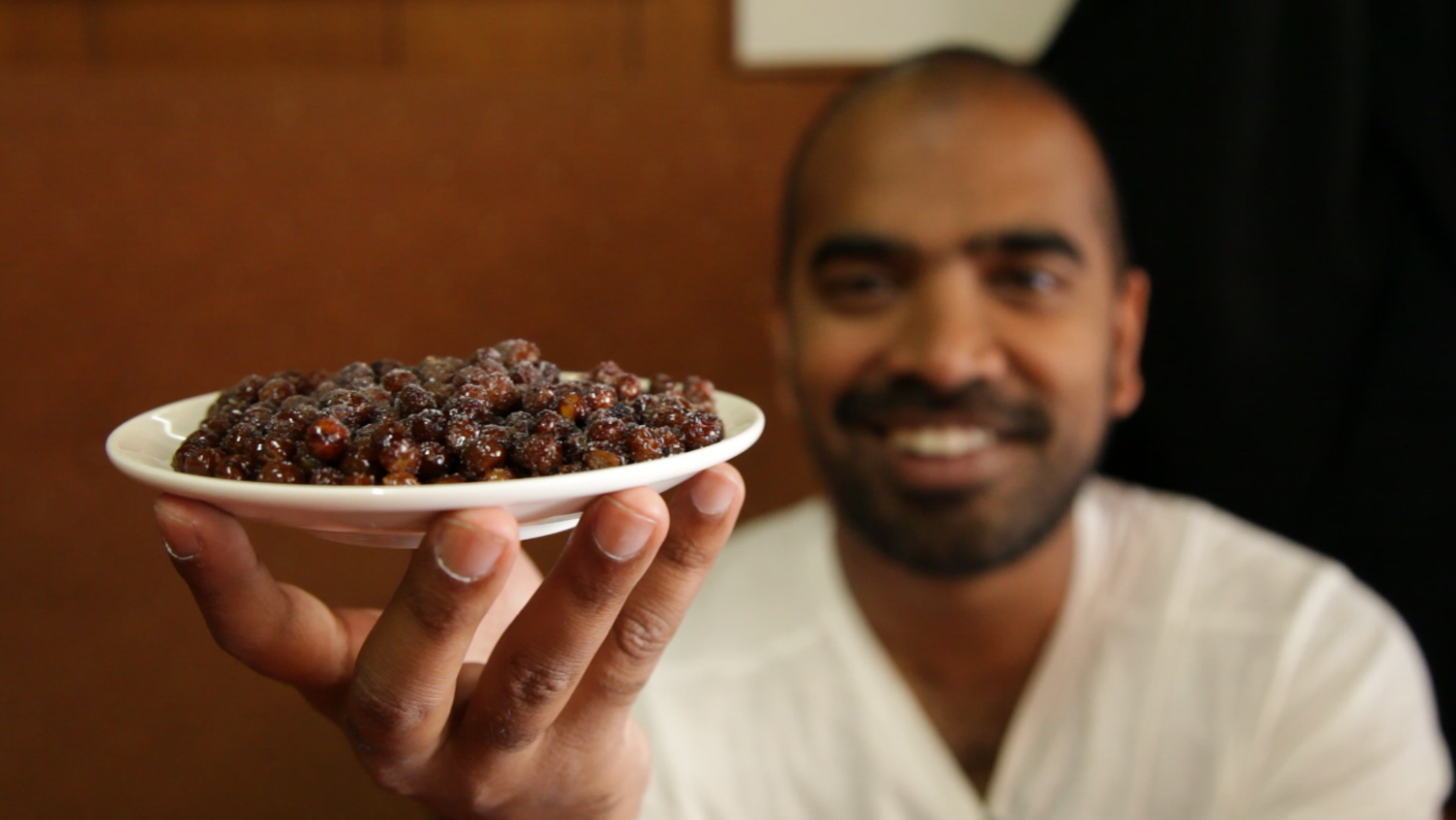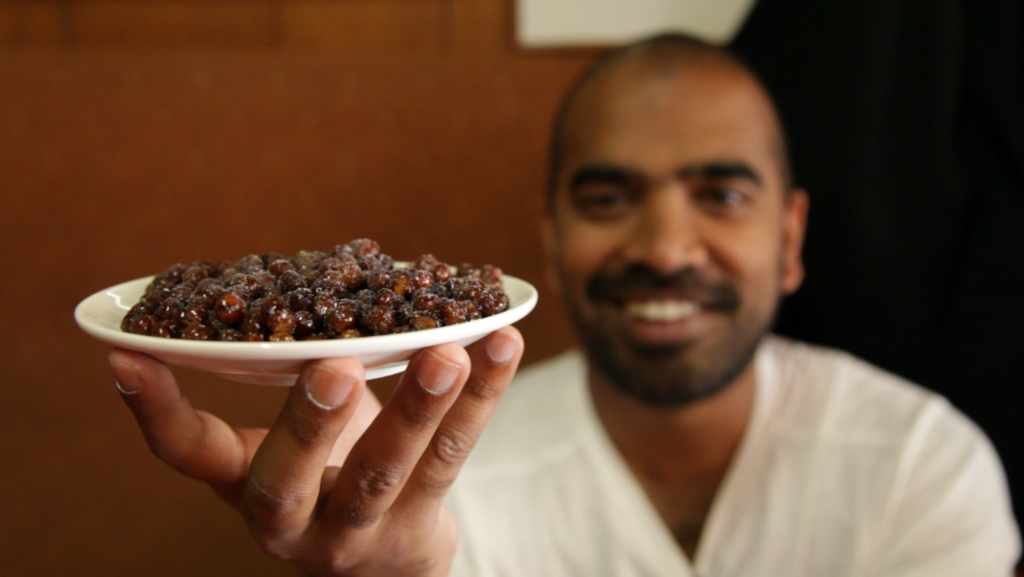 3. Visit Cafe Folklore to Try the Ghent Speciality Kroakemandels 
A very typical Ghent snack to try is Kroakemandels: these are heavily salted peas which are deep-fried in oil. Locals savour this not so healthy snack during the Ghent Festivities. However out of festival season, you can try this at the quirky Cafe Folklore which is located in the Patersoll neighborhood. Folklore is one of Ghent's last real brown cafés. Owner Jacques is a real character with lots of stories to tell. The cafe serves a nice range of beers and obviously the house speciality, the Kroakemandels .
Address: Lange Steenstraat 69, 9000 Gent, Belgium
4. Sample a Pint of Gentse Gruut at Their Brewery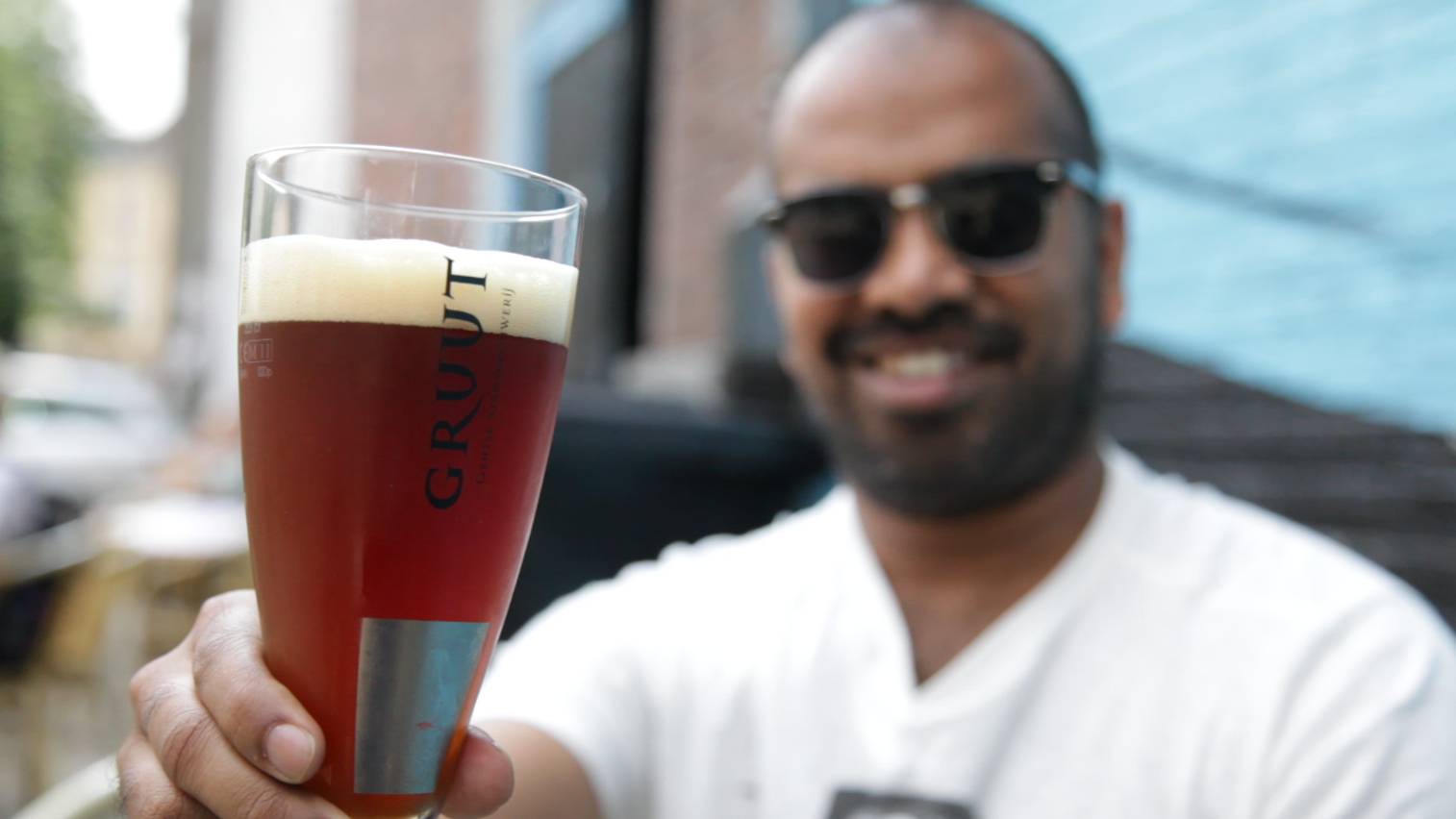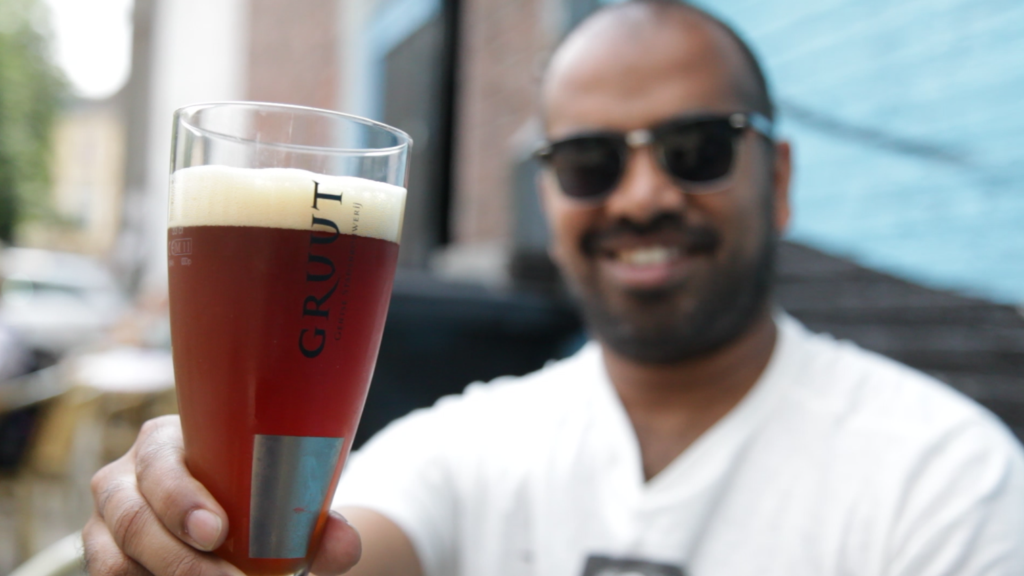 If you are a beer aficionado, then a visit to the Gentse Gruut brewery is a must. The beer here is brewed in an unusual way using herbs instead of the traditional hops. The clue lies in the name: Gruut means a mixture of herbs. These herbs form the base of Gruut's 5 artisan ales. There's not much of a tour on offer, the place is a bit rustic but the beer is pretty decent. Definitely a unique experience not to be missed when visiting Ghent.
Address: Rembert Dodoensdreef 31a, 9000 Gent, Belgium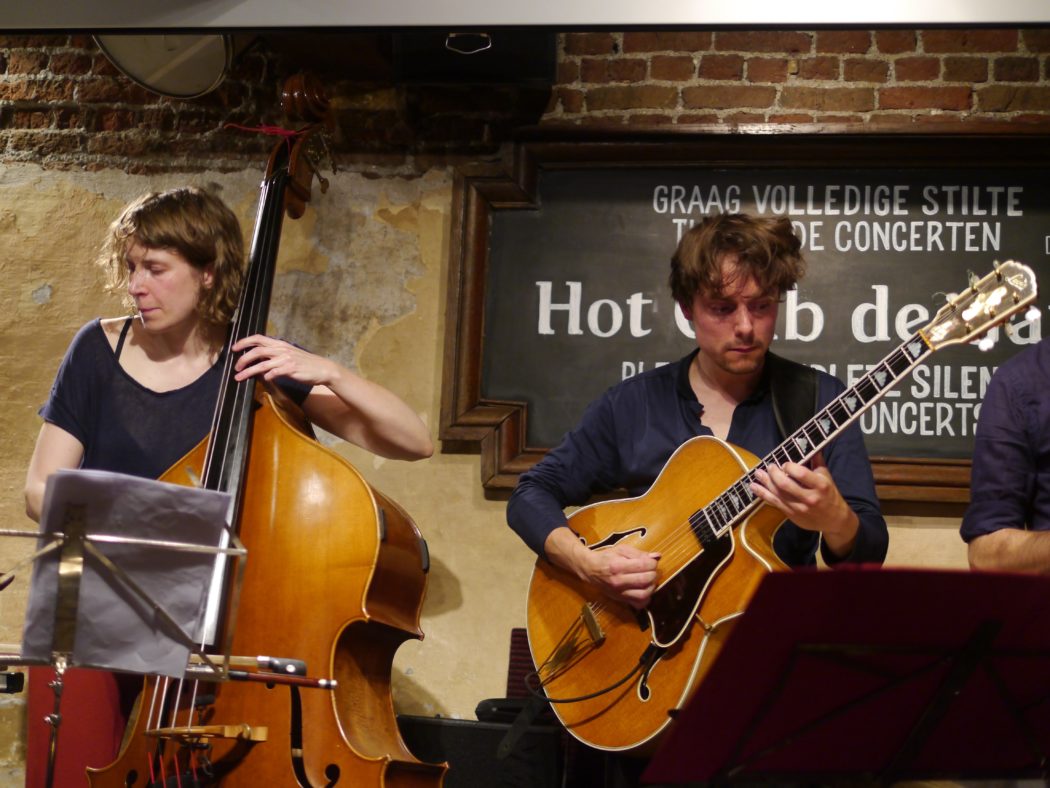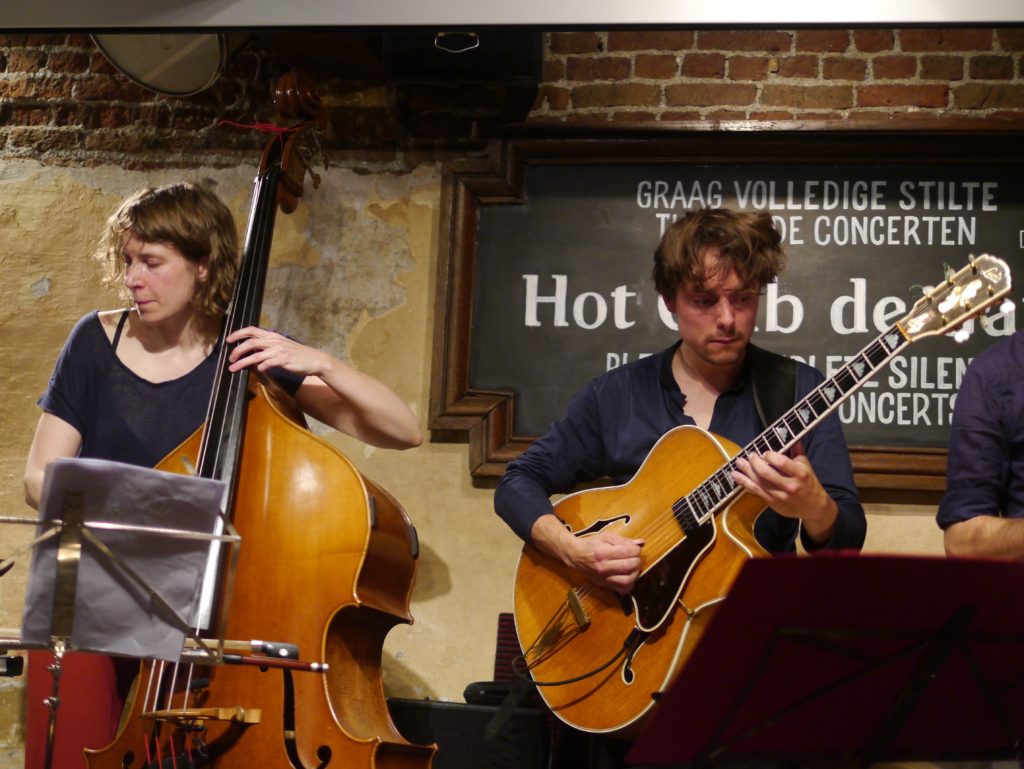 5. Visit the Cosy Jazz Bar Hot Club Gent
Hidden in a tiny medieval alleyway in the heart of the city, a visit to this snug basement jazz bar is a must for any music lover. The beer is good and I had the pleasure of listening to a very cool local jazz band.
Address: Schuddevisstraatje 2, 9000 Gent, Belgium

6. Try Authentic Lebanese Cuisine at Libanese Snack
Not far from Jacques's Cafe Folklore is the Libanese Snack. If you're a fan of authentic, tasty and moderately priced Middle Eastern food, you will love Libanese Snack.
Address: Rodelijvekensstraat 1, 9000 Gent, Belgium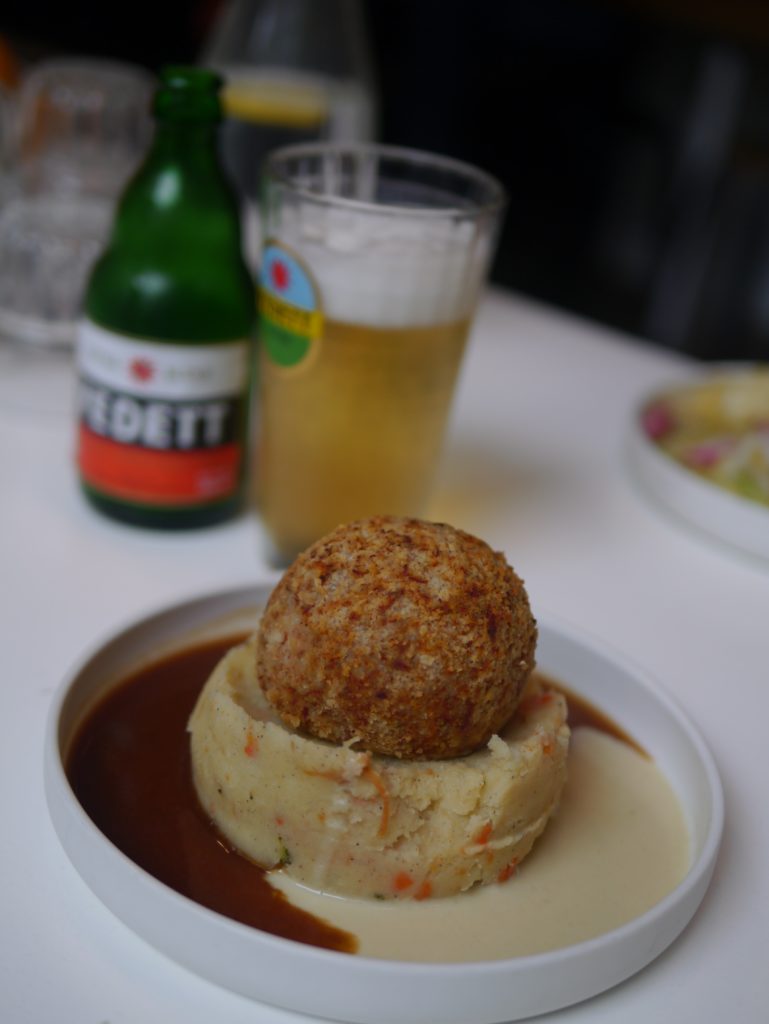 7. Handcrafted Meatballs at Balls and Glory
Love your meatballs? The brainchild of local chef Wim Ballieu, guests are served handcrafted, ovenbaked (to make them crispy from the outside) delicious meat & vegetarian balls. The 'balls' are served with a choice of salad or 'stoemp' mashed potatoes and veggies.The restaurant situated in Sint-Jacobsnieuwstraat has a relaxed informal vibe thanks to its open plan layout.
Address: Jakobijnenstraat 6, 9000 Gent, Belgium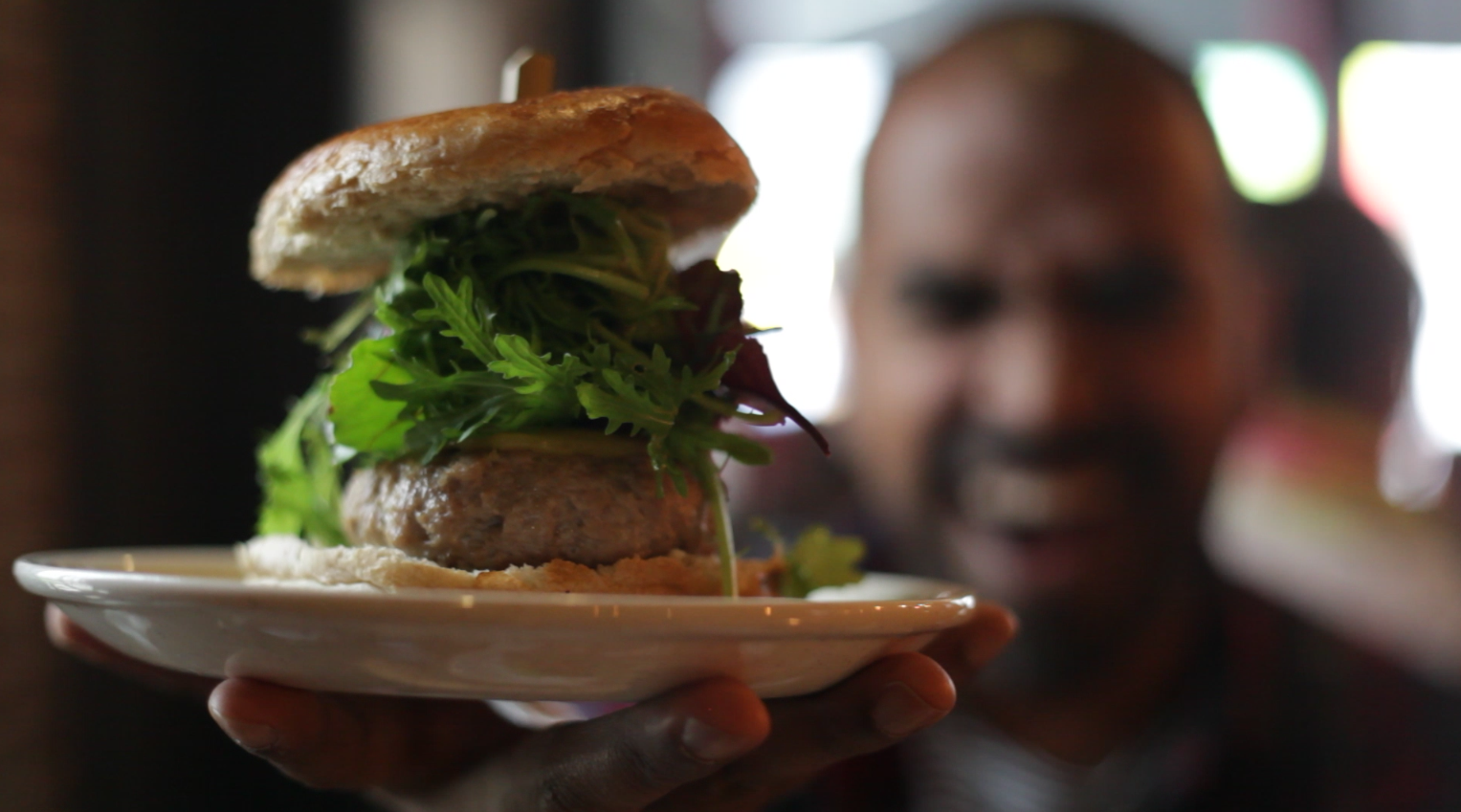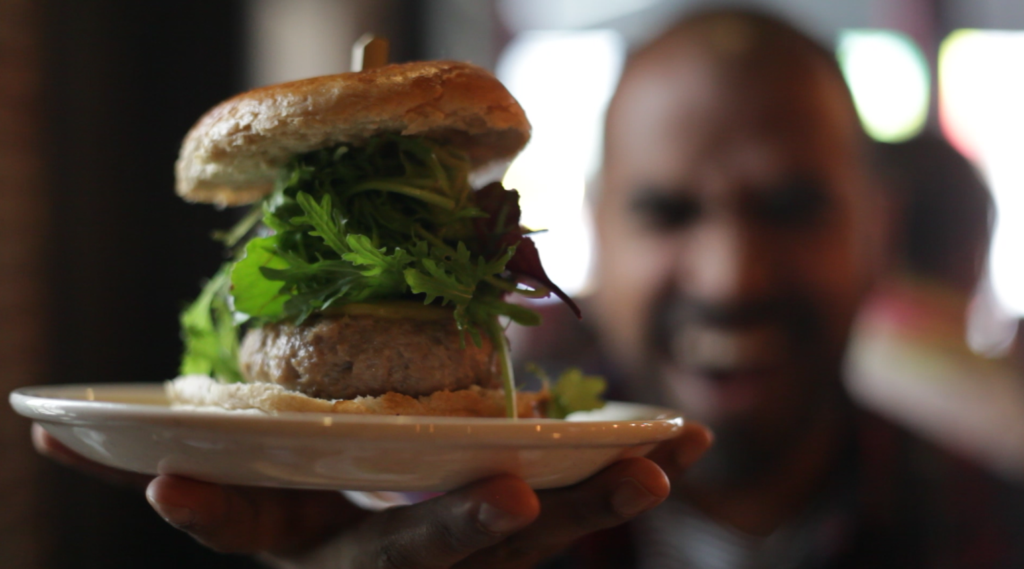 8. Burgers and Beers at Tapas Bar RestoBAR Charlie
If you are looking for great cocktails in Ghent, accompanied by freshly made, small tapas-style dishes then you will love Restobar Charlie. This bar has a very rock and roll buzzing atmosphere and is always packed with locals and tourists.
Address: Oudburg 15, 9000 Gent, Belgium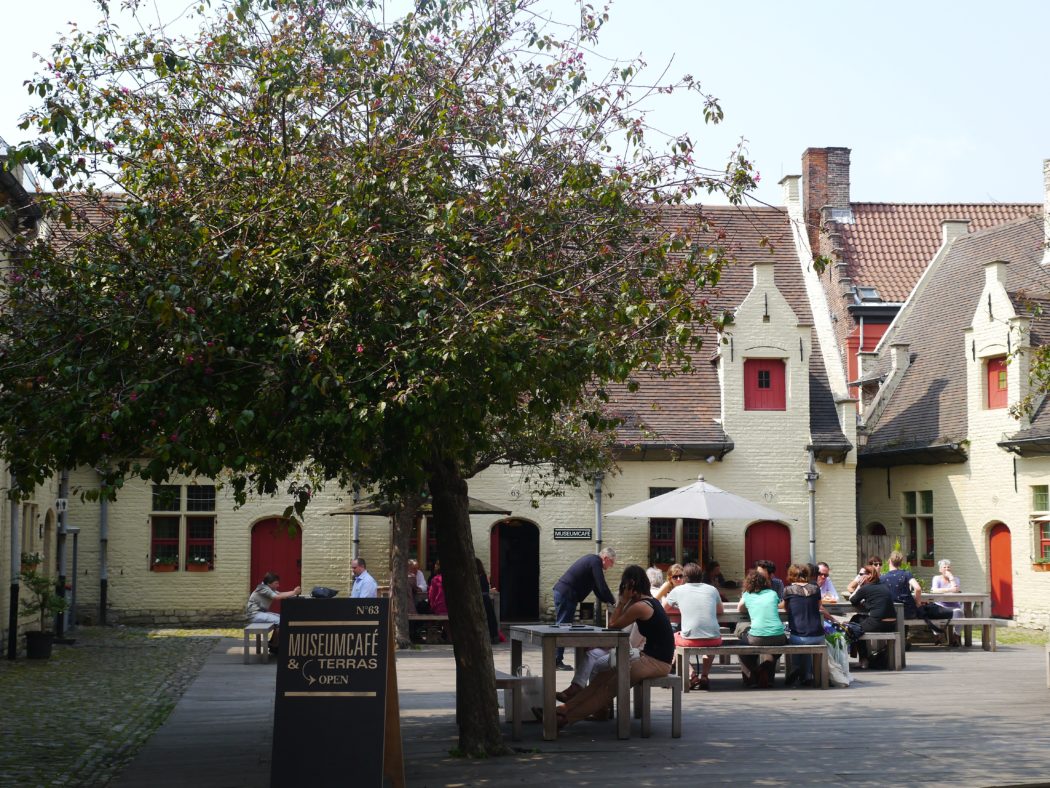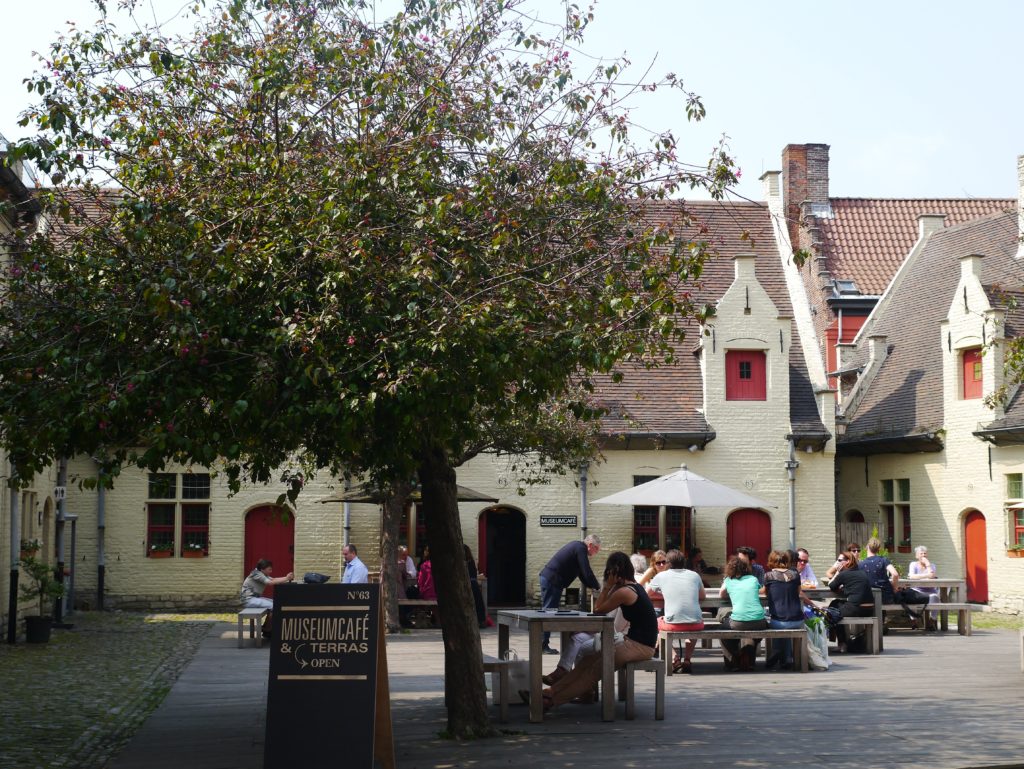 9. Travel Back in Time at the Only Remaining Almshouse in Ghent: The House of Alijn
If you are fond of time travel like me and keen to know what life in Ghent was like for locals throughout the centuries, then a visit to the House of Alijn is a must. The only remaining almshouse in Ghent, in this quirky museum you can view everything from detailed reconstructions of a pharmacy and a barbershop to capturing a glimpse of what a family room would have looked like in the 1950s to the 1980's.
Address: Kraanlei 65, 9000 Gent, Belgium

10. Try the Ghent Illuminated Walk to Enjoy Ghent by Night
Ghent is one of those rare cities that looks more beautiful at night than during the day. So if you are a nighttime photography enthusiast (or looking to develop your skills) and are arriving after hours (lights switch off before midnight), I highly recommend taking their self guided walk which takes you on a magical mystery tour of some of the city's finest buildings. The concept developed by the famous lighting designer Roland Jéol takes you past some of the city's iconic monuments.
11. Enjoy Street Art at Every Corner in Ghent, the Home of ROA
Unlike London and Berlin, I feel Ghent's street art scene has been under the radar which is strange given that the city is home to arguably one of the world's greatest street artists -ROA and also local graffiti artist, Bue The Warrior.
Checkout ROA and Bue the Warrior's artworks across the city with the aid of the fantastic Concrete Canvas Tour map which contains a walking route covering 32 of the works and a cycling route covering all of the works. Lot of the artworks are on the fringes of the city so if you are keen to get off the beaten path and experience the 'real Ghent', then this tour is for you. Pick up the map from any of the Visit Gent or online.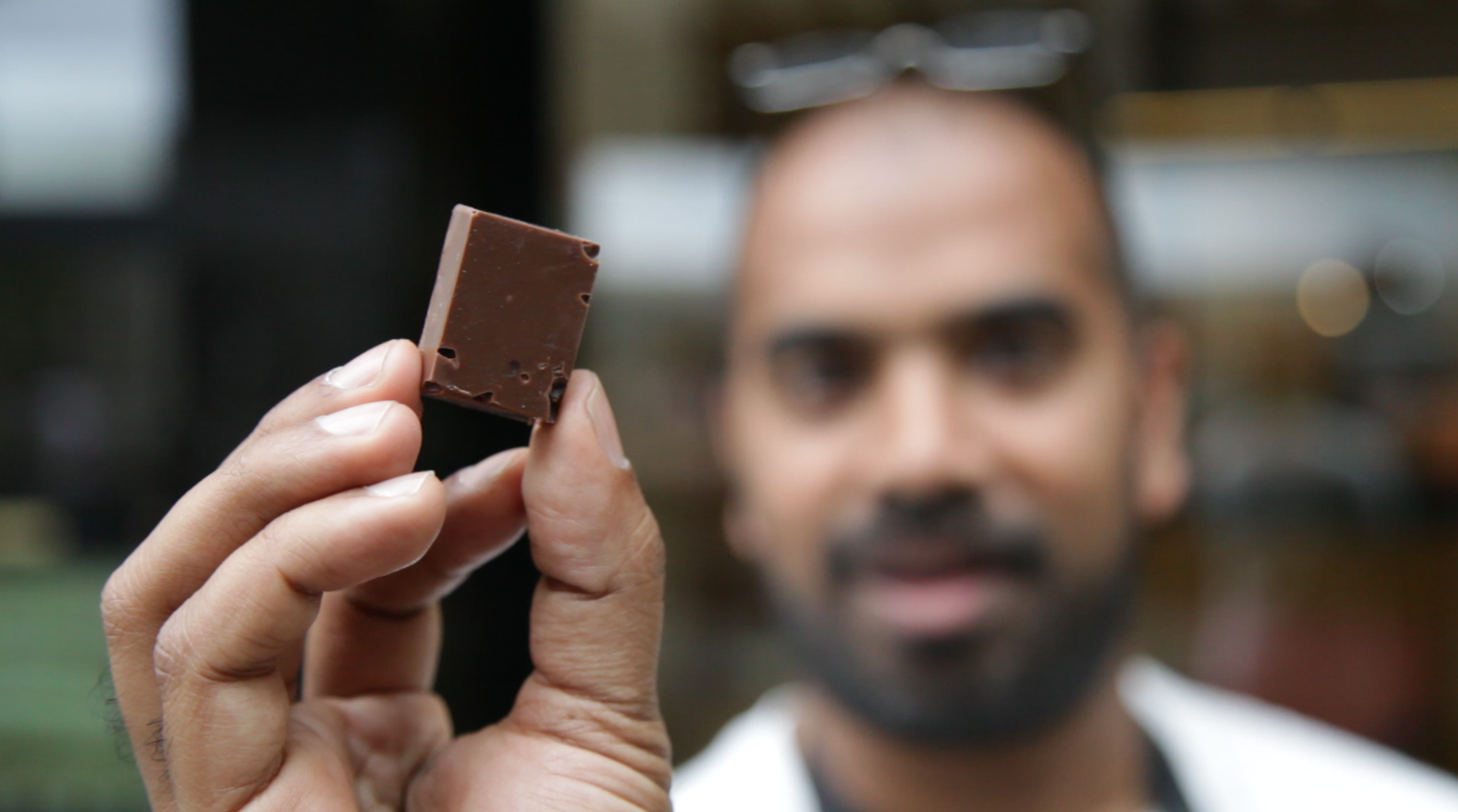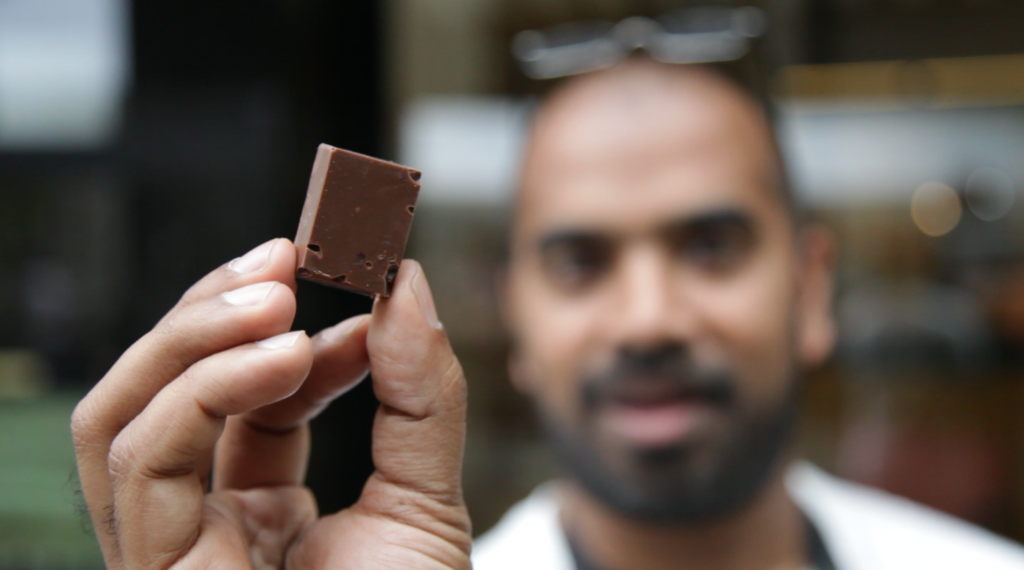 12. Sample Chocolate at One of Belgium's Most Highly Regarded Chocolate Boutiques: Yuzu
Ghent is also home to possibly one of Belgium's finest chocolatier's: Yuzu. The brainchild of Nicolas Vanaise, the chocolates here are inspired by his love for Japanese and Middle Eastern culinary culture. This is reflected in his unique selection of delicious and beguiling mixed flavoured chocolates that range from the irresistable Ispahan (roses and raspberries) to the amazing Sanaa (Coffee, Cinnamon, Cardamom and Incense). I was really blown away by the chocolates here.
Address: Walpoortstraat 11/A, 9000 Gent, Belgium
Where to stay : Hostel Uppelink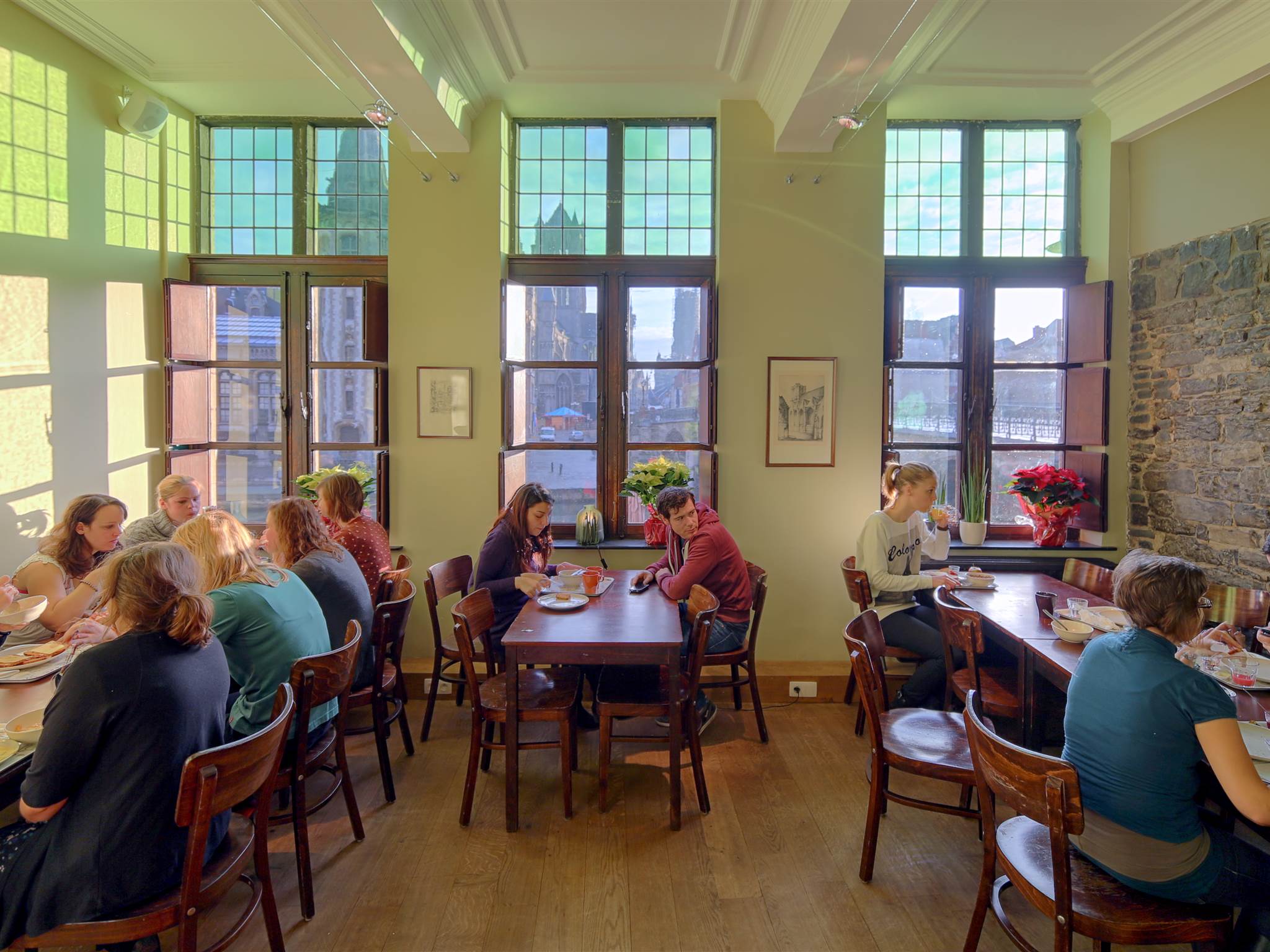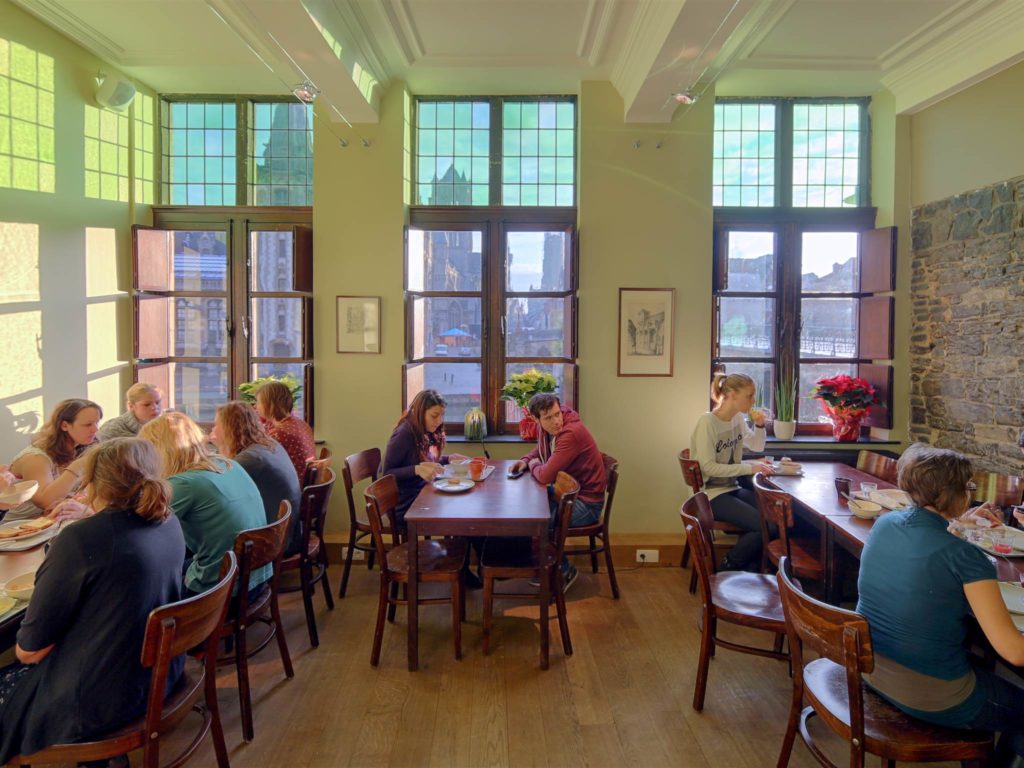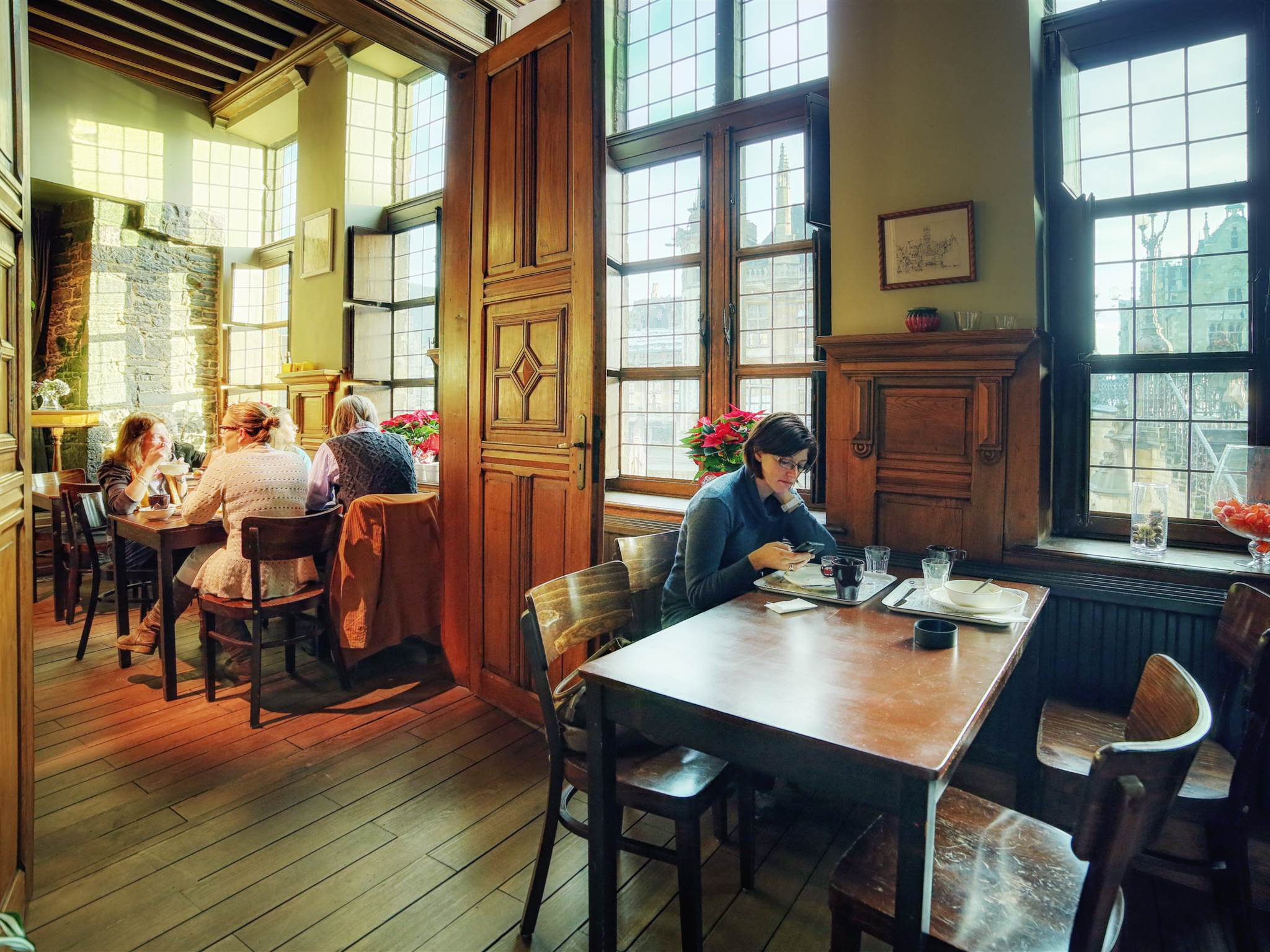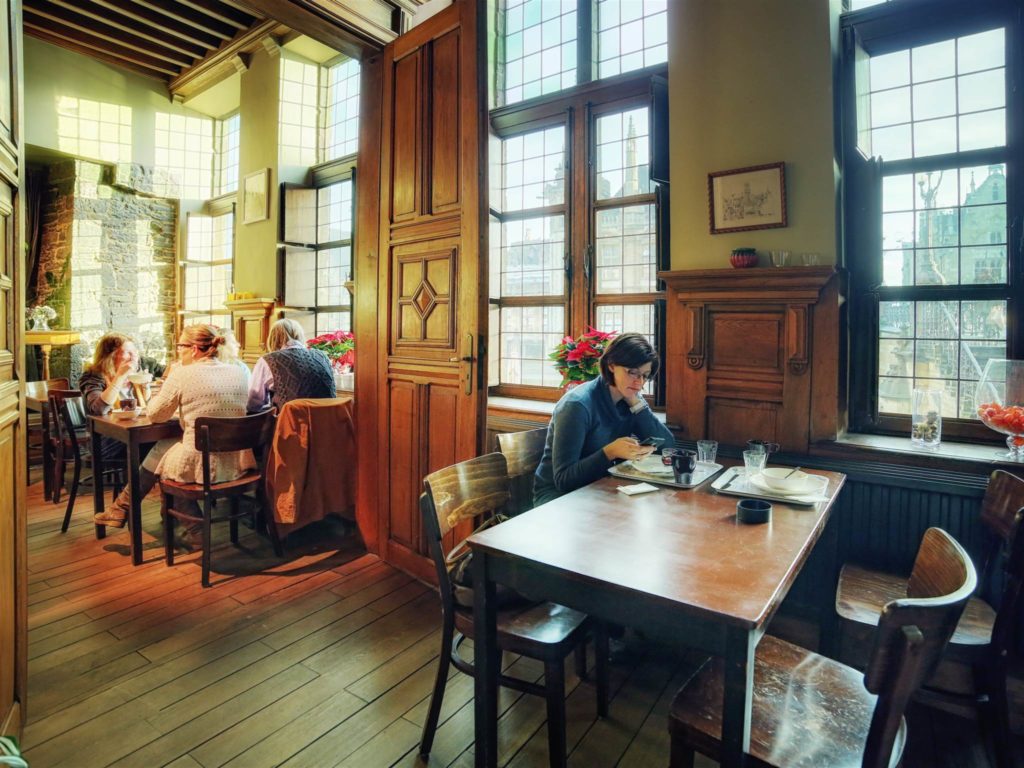 With my favourite hostel, the Backstay closing down for temporary renovation, I highly recommend staying at the Hostel Uppelink.  This family run hostel has a fantastic location in the centre of town with views onto the canal. Staff are helpful and friendly. Rooms are clean and comfortable with a small for your stuff.  Free breakfast is decent, you can hire kayaks plus they have an excellent self laundry facilities. Hostel organises free walking tours for guests in English and Spanish, leaving the hostel at 10am and 1pm plus they offer free beer tastings on Tuesdays and Thursdays at 6pm.
Booking via Hostelworld, a bed in a 10 bed mixed dorm starts at €21 while a 3 bed ensuite room starts at €84.
Huge thank you to Visit Gent team for your support and also to the lovely Nelle and Yannick for hosting me at the wonderful Backstay Hostel in Ghent -I look forward to seeing the hostel reopen soon. Big shoutout to Rui Dantas Rodrigues from Terminal 7 for producing the video.