Bypassed by backpackers in favour of Cesky Krumlov or Vienna, devoid of tourists, laid back, compact and also much cheaper than Prague, Brno is a fantastic choice for a day trip from Prague or a weekend short break. Popular with students, you have an incredible choice of things to do in Brno-from world class architecture and tons of culture to great value places to dine and wine. Brno nightlife is fantastic with a range of really cool concept bars plus, as the gateway to South Moravia, you'll drink some great wine here. Add into the mix, a busy calendar of cultural events, eclectic world class architecture and also some really bizarre and unusual landmarks and you have all the makings of a great few days away. So without further ado, here is my list of what to do in Brno.
Points of interest
1.Vegetable Market
A popular meeting point for locals since the Middle Ages
For a glimpse of everyday life and local characters, dedicate time to this historical square, which since the Middle Ages has been a popular meeting point with locals who come here to buy fresh produce from the daily 'Vegetable market', hence the nick Zelňák. The focal point of the square is a magnificent Baroque fountain, called 'Parnas', created by Johann Bernhard Fischer von Erlach. Other buildings of interest included the grand Reduta, which is one of the oldest theatre buildings in central Europe where a young Wolfgang Amadeus Mozart performed back in December 1767 when he was only 11. In keeping with the tradition of weird public sculptures in Brno there is a man-childesque statue of the famous child virtuoso. On the upper part of the square you can find the Dietrichsteinský palác (the Dietrichstein Palace)-housing the Moravské zemské muzeum (the Moravian Museum).
Top tip: As a fortified city, space for storage was a premium so the address this issue, the locals created a unique system of underground passages and cellar. There are three locations where you can experience this historic network of underground vaults and cellars -The Mintmaster's Cellar under Dominican Square and yup, there is one right beneath the Vegetable Market called the Vegetable Market Labyrinth
2. Denis Gardens
Best viewpoint in the city
High up on Petrov hill, next to the Cathedral of St Peter and Paul in the historic heart of the city, lies the picturesque Denis Gardens or Denisovy sady. Come here for the fantastic panoramic view of the city. The 2nd oldest public park in the country, Denis Gardens was developed by authorities in the early nineteenth century. A colonnade with fountain and an obelisk dedicated to the end of the Napoleonic Wars are all points of interest worth checking out.
3. Freedom Square
Welcome to the heart of Brno
Though a square in name, the Freedom Square of Brno resembles more of a triangle. In character, however, it is very much the heart of the city, a meeting place for the people of Brno, a place to wait and catch a breath, take in the beautiful Renaissance buildings lining the square and watch the slow ambulatory motion of the city's serpentine trams.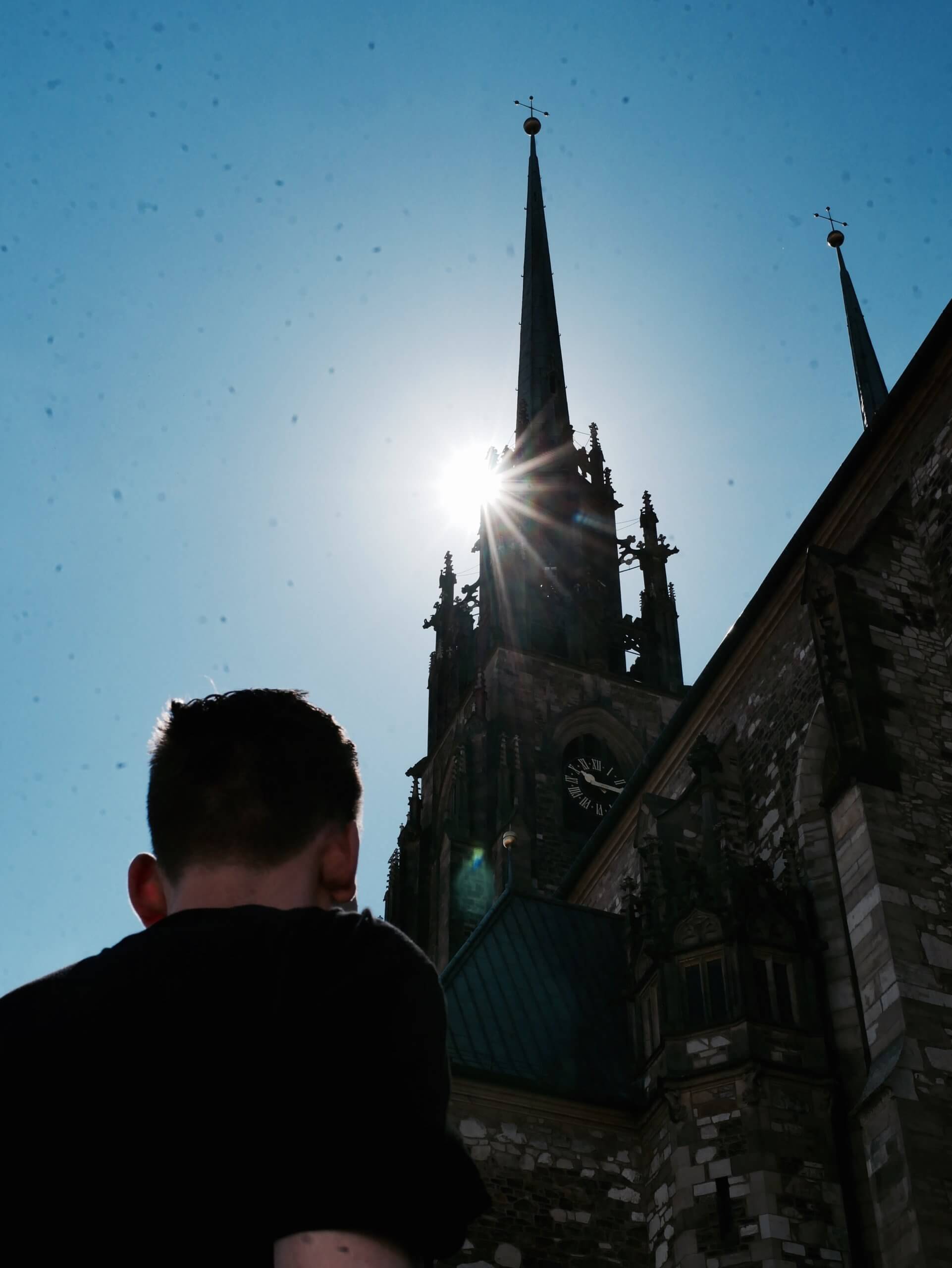 4. Cathedral of St Peter and Paul
One of Moravia's most sacred locations
Those familiar with the Czech Republic's 10-crown coin will instantly recognise one of Moravia's most sacred locations, the Cathedral of St Peter and Paul.
Built between the 11th and 12th century, the Church is a Gothic Revival church with a beautiful baroque interior. The nickname of this sacred church is 'Petrov' as it dominates the landscape of the hill with which it shares the same name. There has always been a sacred place of worship at the top of this prominent hill in the history of this church. From a Romanesque Chapel from the 11th and 12th centuries to the building of a small church in the Middle Ages, to the current day. Highlights of a visit here include the stunning Kapistranka pulpit, named after the Franciscan friar St John of Capistrano.
The church also has the unique phenomenon of bells ringing at 11am instead of the traditional midday greeting. Why?
We need to go back to the year 1645, when the city lay siege to the Swedish army. The general of the Swedish army claimed he would abandon his attack if he failed to capture the city by the time the midday bells rang. The Commander-in-chief of Brno, Jean-Louis Raduit de Souches tricked the enemy into laying down their arms prematurely when he rang the midday bells at 11. Since, that time, history has honoured this particular event by ringing the church bells at 11am everyday.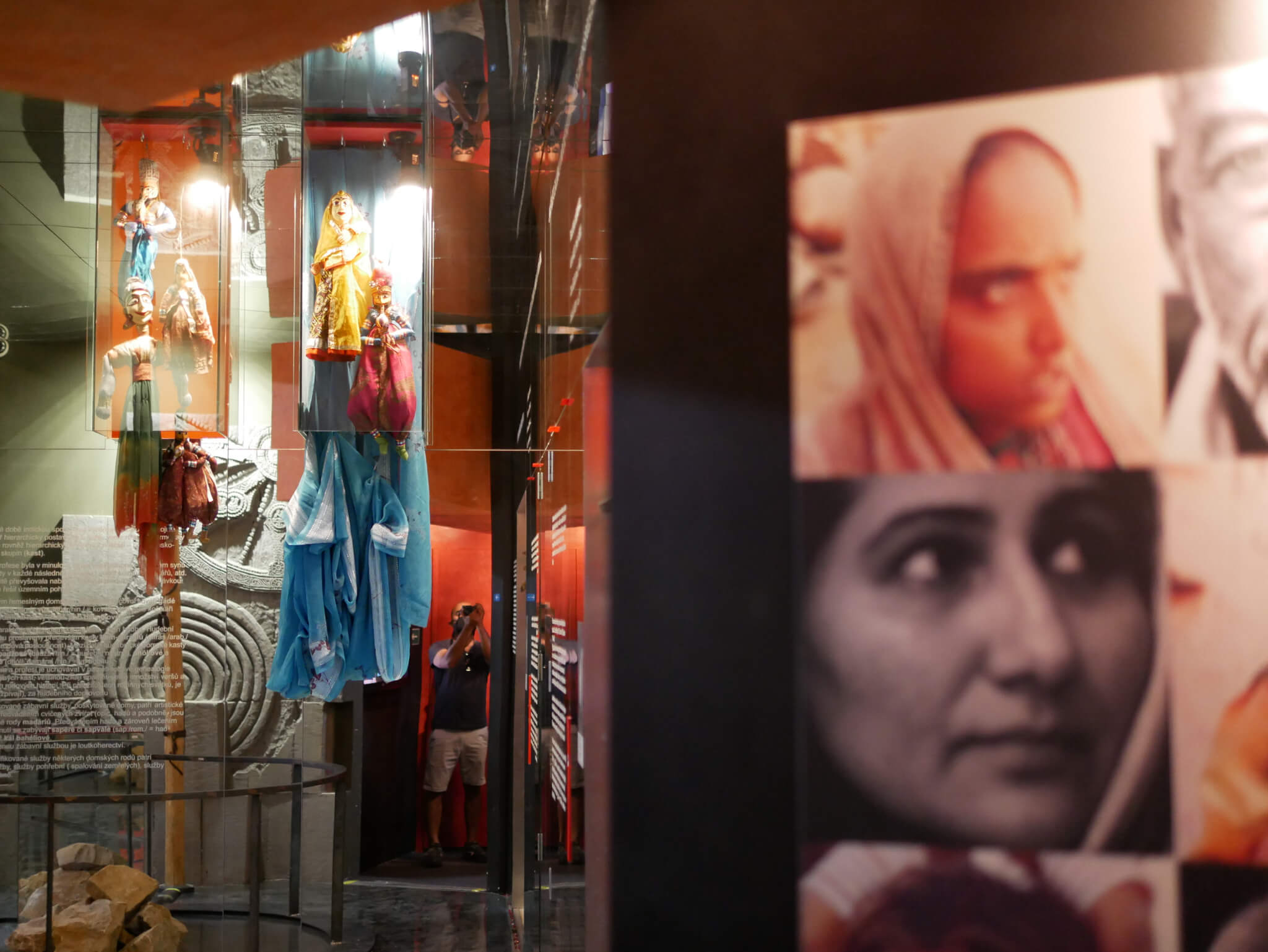 5. Museum of Romani Culture
If you make time to visit one museum in Brno, come here
The Museum of Romani Culture in Brno is the repository of at least 25,000 historical objects related to the cultural growth and development of the Romani people. These historical objects form the core of the permanent exhibit called 'The Story of the Roma'. The museum raises funds for the development of traditional crafts and also hosts a variety of public events – meetings, film viewings, lectures, concerts and more. Huge floor to ceiling installations, art exhibits and framed pictures, depicting the Romani way of life with life-sized figures, make this a moving and very educational, enlightening experience.
Address: 67, Bratislavska 246, Zabrdovice, 602 00 Brno-stred, Czechia.
Hours: open daily 10am-6pm
Monday closed.
Full admission is 80 CZK and reduced admission is 40 CZK (seniors, students, children below 15).
FREE with the Brno Pass
WEIRD AND UNUSUAL BRNO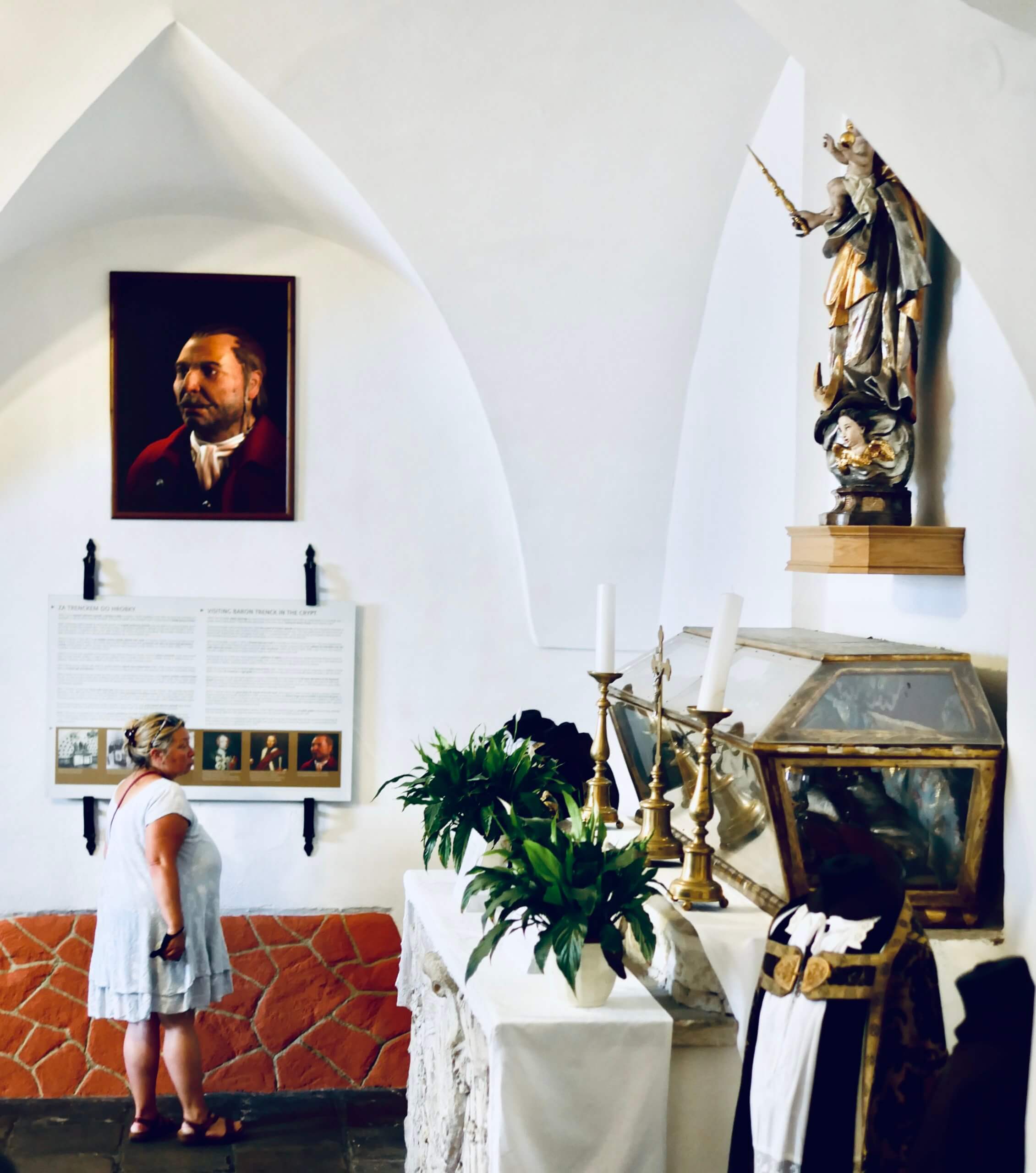 Brno has a very eccentric reputation for really weird monuments and quirky things. This can be explained partly by the relaxed attitude of locals, who compared to locals from Prague, are quite laidback, not too serious when it comes to their city and that manifests itself in a number of ways. The city also has a reputation of being a city with a very dark, macabre edge. This next section of the guide will give you the lowdown on all the unusual and macabre things you can discover.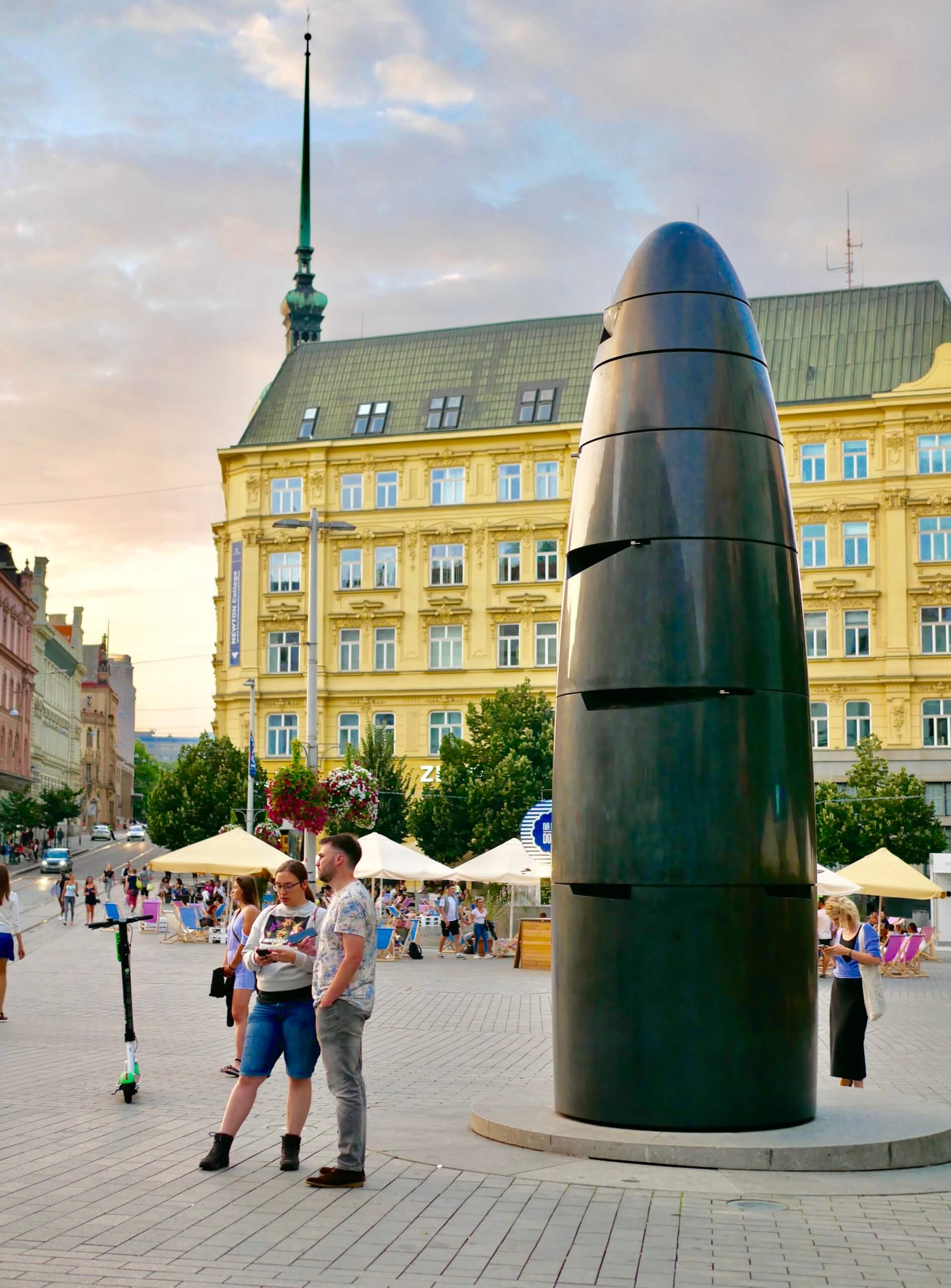 6. Astronomical Clock
Named as one of Europe's oddest attractions by the Guardian in 2016
One of the best examples of Brno being weird and unusual is the controversial 5.8 metre high Astronomical Clock that sits in the heart of the city in Freedom Square. Time telling on this 'big black clock' is very complicated and a mystery to most locals (despite being explained on a sign next to it-most people just point to the clock behind it) is. The other bizarre phenomenon linked to the clock is the release of a crystal ball from the clock, every morning at 11am. You will see always a gaggle of locals (dubbed by locals as the 'crystal ball mafia'), without fail, gathered everyday around waiting to catch the crystal ball.


7. Nuclear Shelter 10z
A highly classified nuclear fallout shelter from the Communist era
Another one on the list of unusual places is the 10z Nuclear Bunker , a classified nuclear fallout shelter that was built during the Nazi occupation to shelter against American/ Soviet bombardment. It's existence was classified as top secret and only revealed to the public in 1993. You can spend the night in the bunker- a double room with shared bathroom costs around €34 a night & includes breakfast.
Everyday except Monday 11:30-18:15 (exhibiton closes at 18:45)
Admission: Adults- 150 CZK.
Students, Seniors and persons with disabilities – discount price of CZK 100
25% off the Brno Pass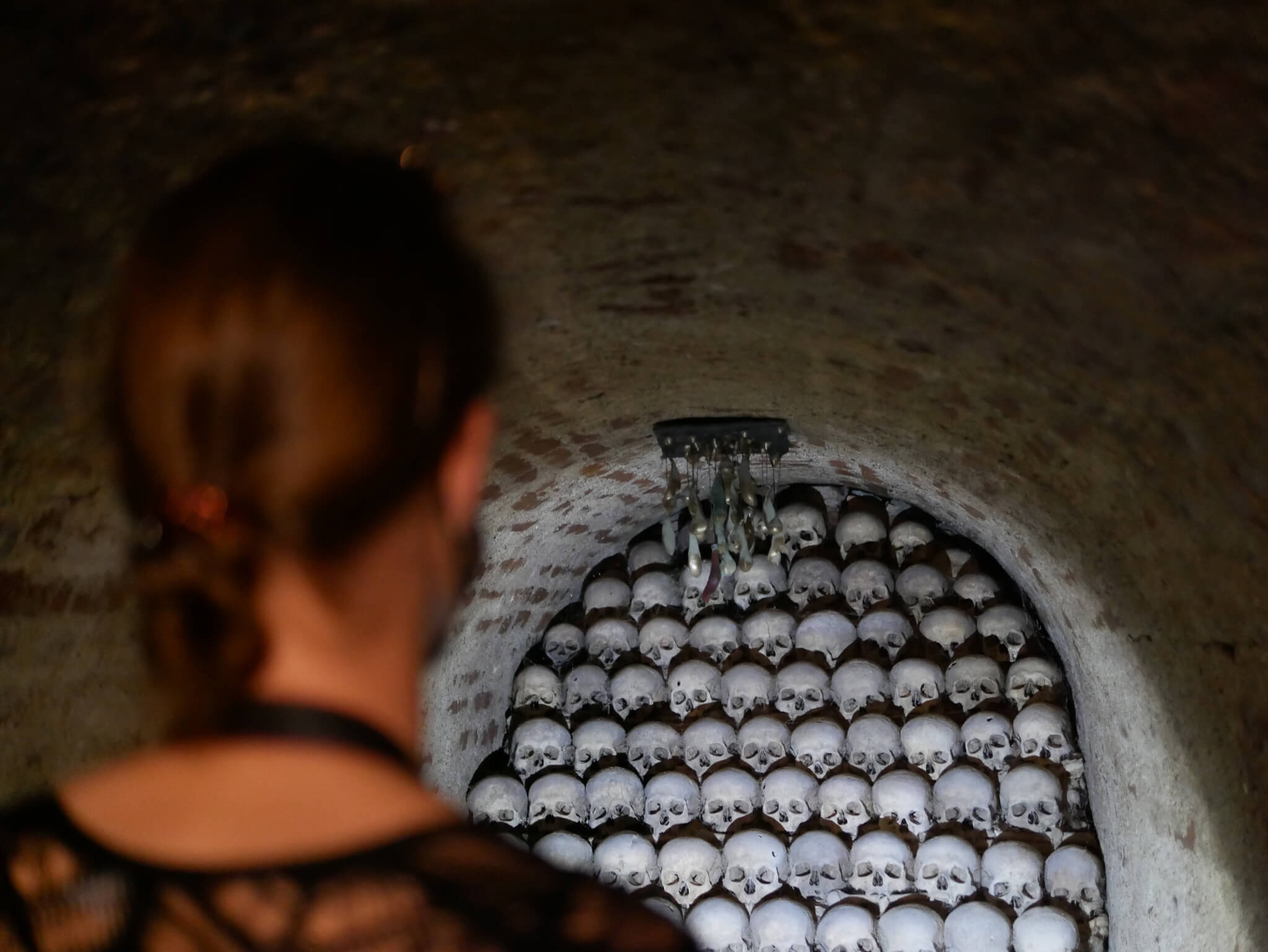 8. Ossuary at the Church of St James
Well behind behind the Paris catacombs with its remains of six million people, Brno is home to the 2nd largest ossuary in the world.
The Ossuary at the Church of St James is actually the second largest ossuary in Europe after the Parisian one. It was discovered as a result of archaeological excavation in 2001, underneath the church.
The existence of ossuaries arose due to the sad fact that the capacity of graveyards could no longer meet the needs of a dying population – particularly after severe epidemics like the Plague. The graveyard at the Church of St James was limited due to the inability to expand the burial grounds because land was scarce within the ancient city walls. A system was hence developed where about ten years after a burial, the remains of the grave were transferred to an ossuary underneath the Church. This system was implemented as early as the thirteenth century. Today the ossuary is part eerie 'attraction', partly a place of reverence for the people who lived so many years ago in Brno.
Hours: Tuesday to Sunday – 9.30am to 6pm. Monday closed.
Address:
Jakubské náměstí
65878 Brno
Entrance fee: 70-140 CZK
FREE with the Brno Pass
9. Church of St James
Spot the shameless man, cheekily showing off his butt to the world.
Plump in the middle of St James Square in Brno, resides the church of the same name. St James is a late Gothic church with three naves and has been in existence in some shape or form from the thirteenth century.
One curious and eccentric detail about St James is the existence of a small statue of a man in the window arches of the south side of the church. The statue is named 'Nestyda' – meaning The Shameless. This man is exposing his buttocks in the direction of St Peter and Paul's Cathedral – as an answer to the competition between these two churches as to the height of their church towers. St James wins the tousle with its tower at 94 metres compared to 84 metres for its rival.
Other points of interest inside the church include the Baroque designed pulpit dating from 1525 with various reliefs of Christ.
Jakubské nám. 101/2
60200 Brno
Hours: Monday to Sunday: 7am – 8pm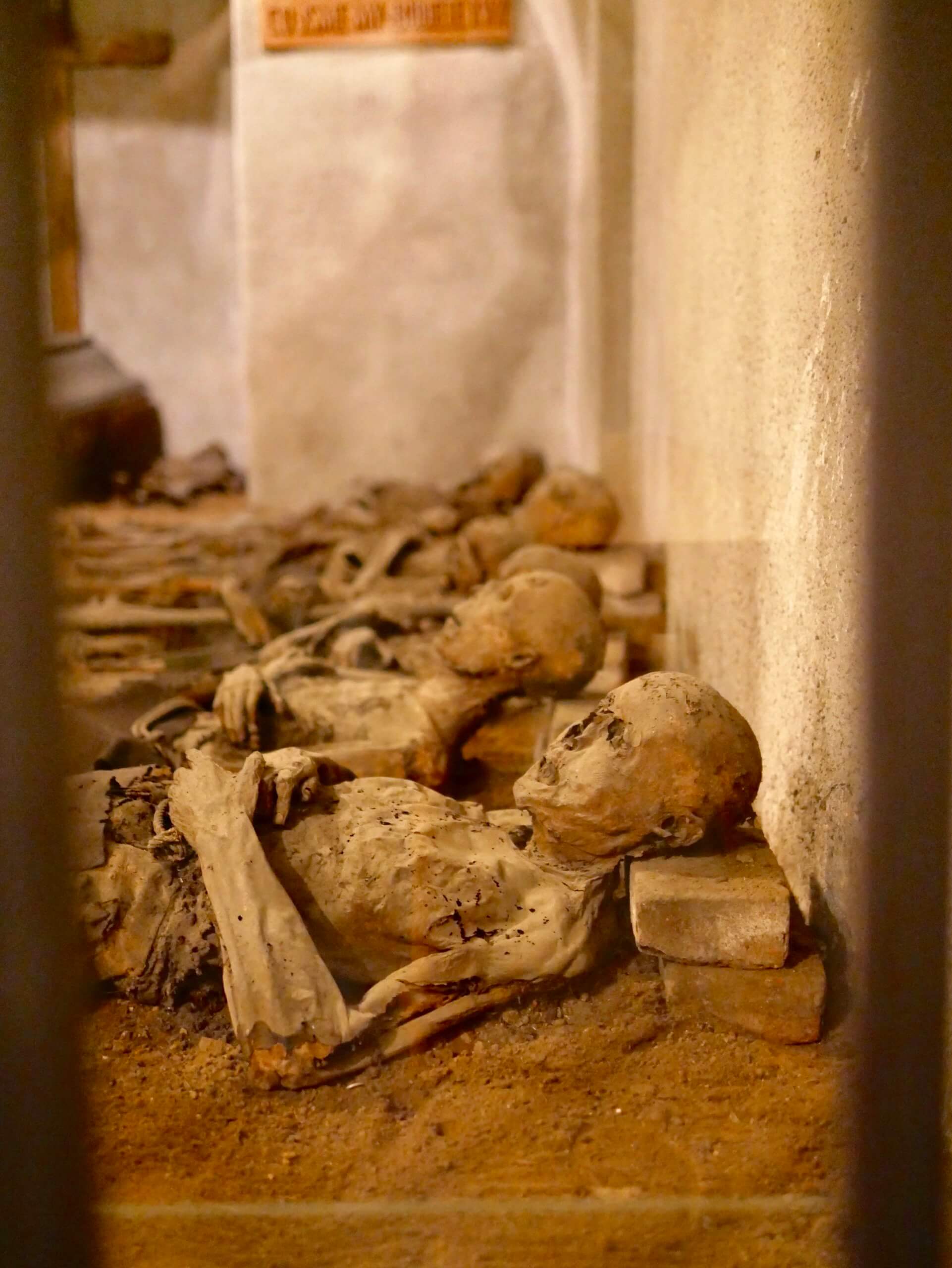 10. Capuchin Crypt
See the haunting remains of the mummified monks laid to rest in the crypt.
Another eerie but interesting place in Brno is the Capuchin Crypt in the basement of the Capuchin Monastery. The Crypt is the last place of rest of several Capuchin Friars. The Friars did not believe in the luxury of individual coffins and so the bodies were kept in the Crypt. Due to the unique environmental conditions inside the crypt, the bodies turned into mummies and have been preserved in this state. The funeral crypt has been in existence from the middle of the seventeenth century.
Kapucinske namesti 5, Brno
Opening hours
April 1 – 31 October
Monday – Saturday: 9–12 ≈ 13–18 h
Sunday: 11–17 h
November 1 – 31 March
Monday – Saturday: 10 am – 4 pm
Sunday: 11 am – 4.30 pm
Cost:
Adults 80 CZK
Children, students up to 26 years, seniors, disabled: 40 CZK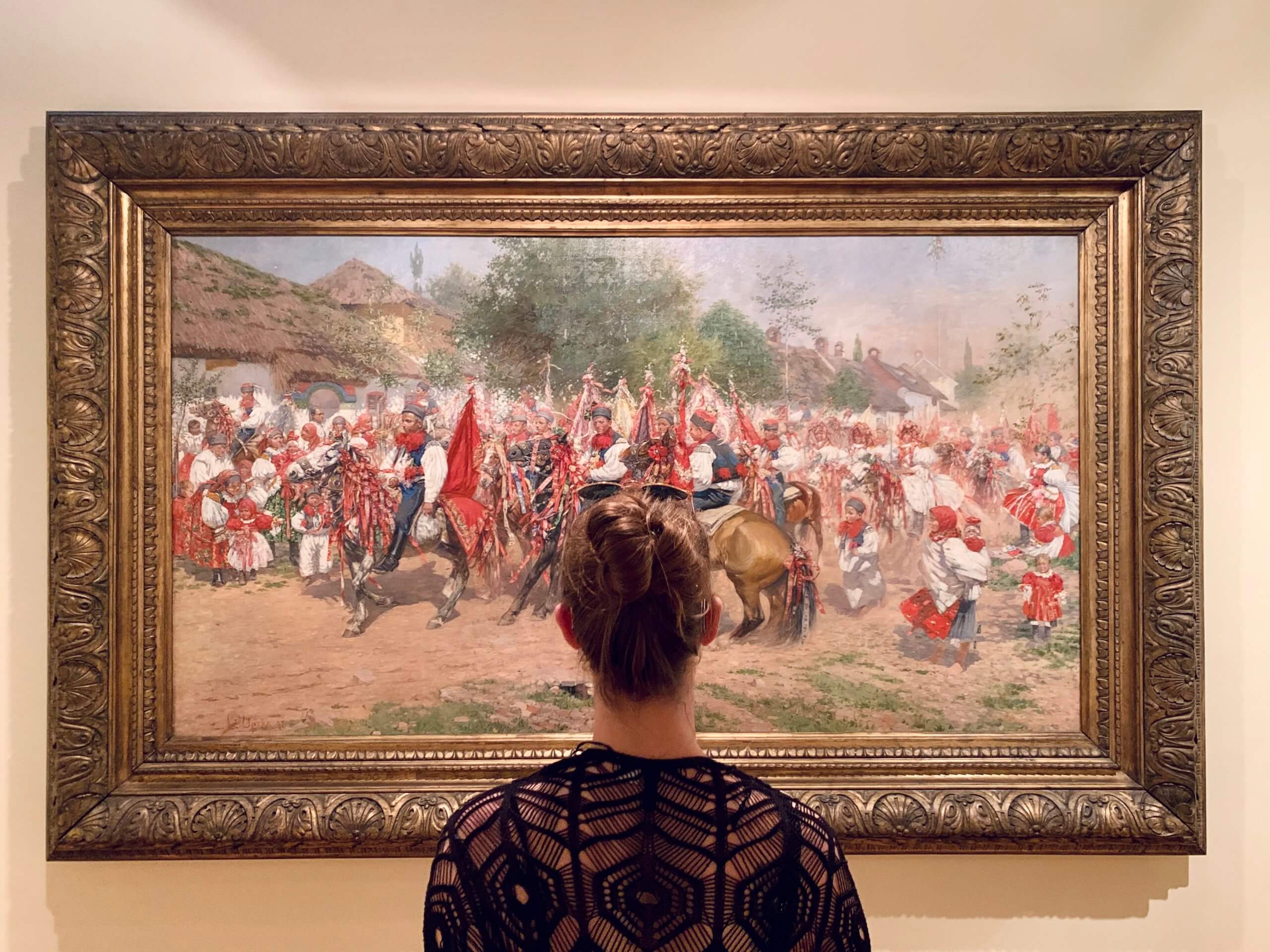 11. Moravian Gallery, Governor's Palace
Second largest art collection in the country
The Moravian Gallery displays the second largest art collection in the country and came into existence in 1961. Though the collection is spread over five buildings, it is the Governor's Palace that houses the permanent art collection, featuring artworks from the Gothic period, through to the nineteenth century.
The Governor's Palace was a previous Augustinian monastery and the exterior is in the Baroque style with beautiful embellishments. In addition, the Governor's Palace has a 150 person capacity Baroque Hall, a cafe and bookstore.
1A, Moravske nam.680, Brno-mesto, 662 26 Brno-steed, Czechia
Hours: Wednesday to Sunday – 10am to 6 pm. Thursday 10am – 7pm
Closed on Monday and Tuesday.
Free admission to selected areas in the buildings for everybody.
ARCHITECTURE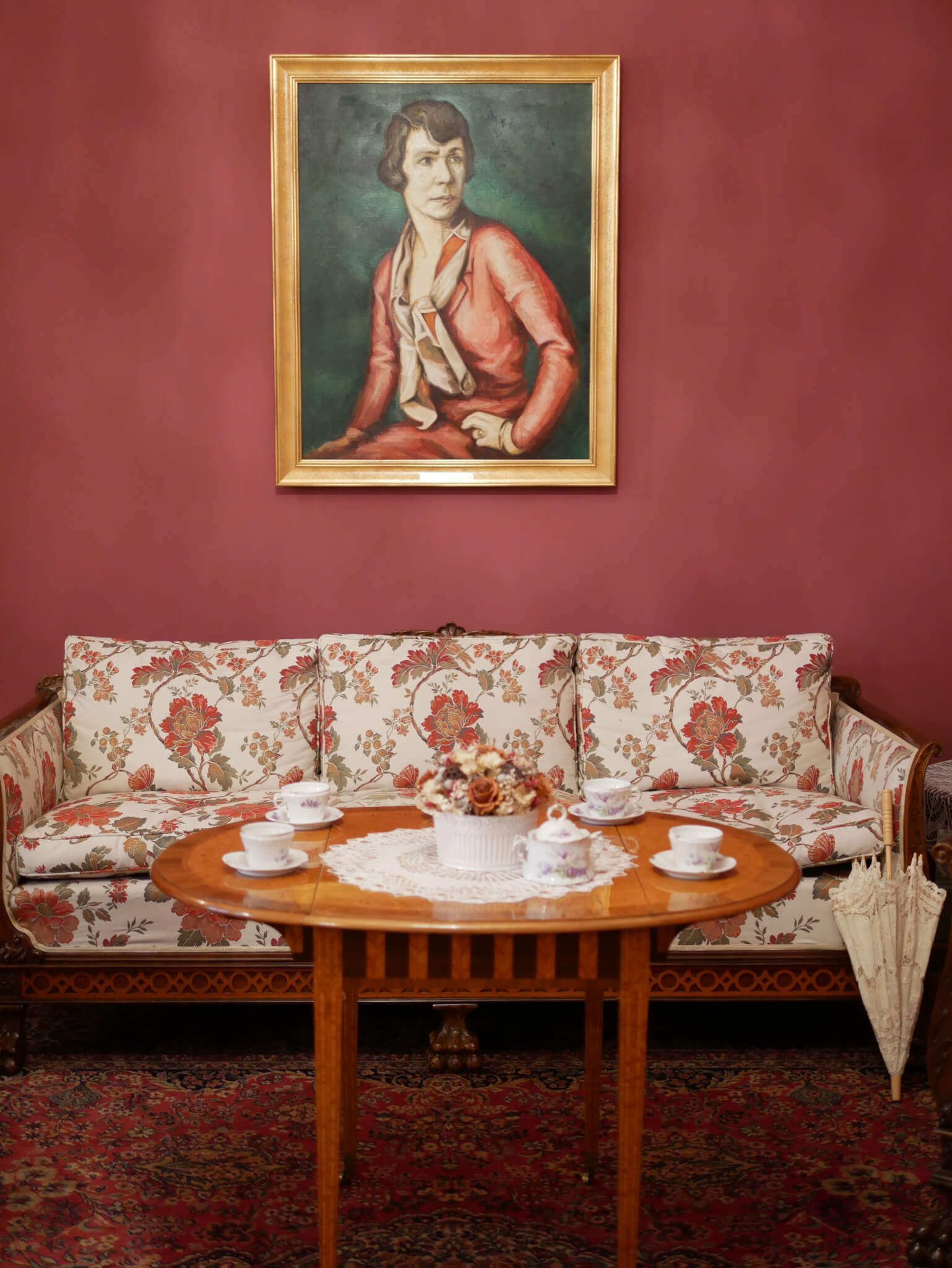 12. Stiassni Villa
If you haven't managed to book an advance reservation of the Villa Tugendhat, visit the other modern architectural masterpiece of Brno, Stiassni Villa, a magnificent functionalist villa with a three-hectare garden whose past guests including the Cuban dictator Fidel Castro.
From Art Nouveau to Modernism, Brno embraced a key range of unique architectural styles that have left a distinct imprint on the city landscape. If you love the straight edges and purist lines that marked the Viennese Modernist style, then definitely make time to visit the lesser heralded but stunning Stiassni Villa. Tucked away a short tram ride from the historic centre, in the city's lavish Masaryk Quarter, the moment you enter Villa Stiassni, it feels like entering a time capsule of life in a late 19th century aristocratic manor. Surrounded by what was one of the largest private gardens in the former Czechoslovakia, the villa was built between the years of 1927-1929 according to the designs of Slovak born Ernst Wiesner (1890-1971). Wiesner was one of the most important leaders of Brno's growing Modernism trend. Visitors will notice the contrast between Wisener's minimalist exteriors and the very opulent living quarters that were designed by Franz Wilfert according to the demands of Hermine Stiassni, who wanted to have the creature comforts of her affluent upbringing.
Sadly the Stiassnis lived only 9 years here. Because of their Jewish faith, they left Brno shortly before the Germans occupied Brno and never returned.
Hroznová 14, 603 00 Brno-střed.
Open every Monday, Friday, Saturday, Sunday and on public holidays. Adults- 210CZK, Students and seniors 150 CZK. With the BRNOPAS, admission is just 40 CZK. Admission to the Garden alone is just 30 CZK.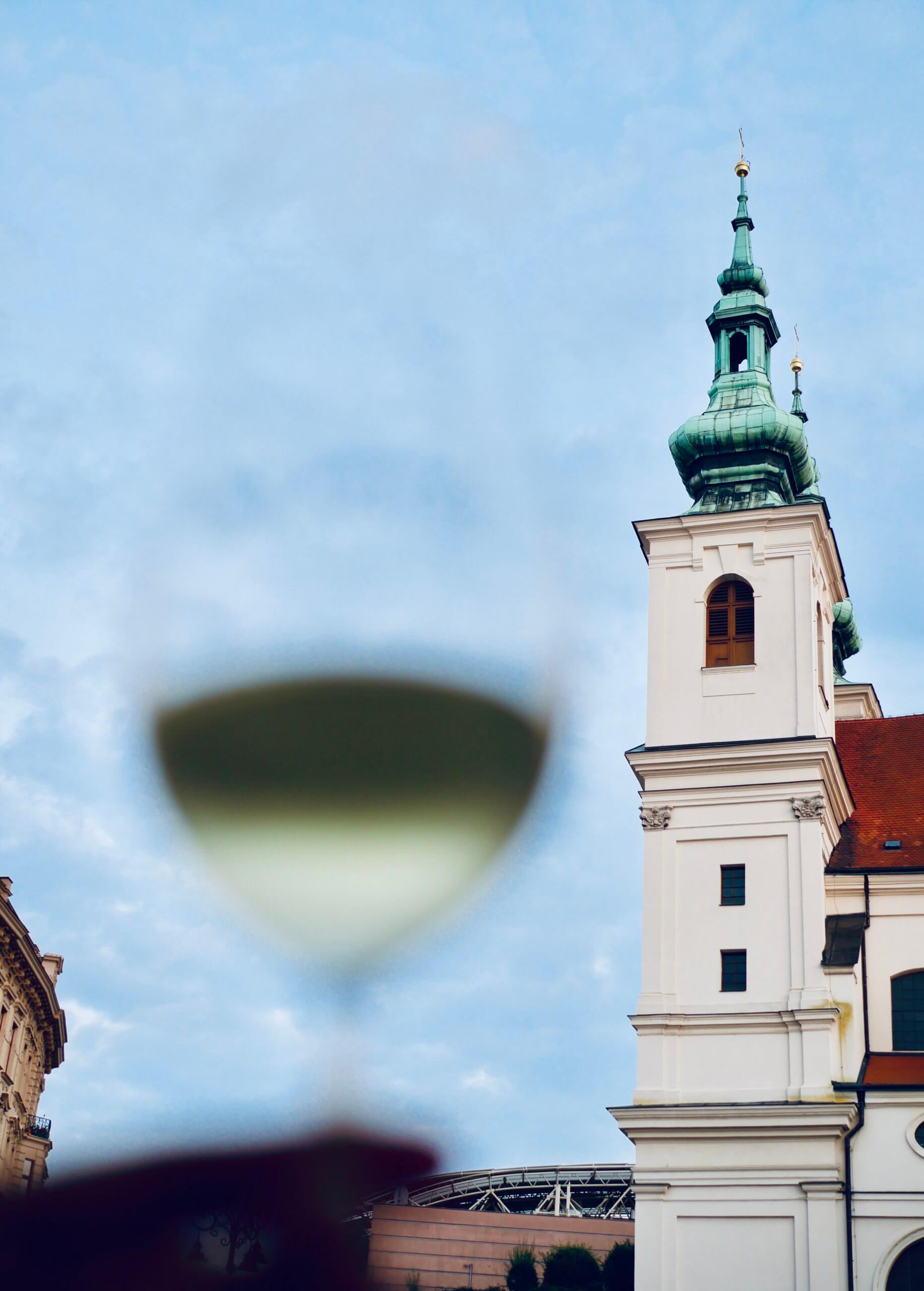 WHERE TO EAT AND DRINK IN BRNO
Remember the excitement of those never ending summer evenings, glass of wine in hand in a shiny new city? It had been awhile since I felt that rush of adrenaline walking into new city but the moment we arrived in Brno late last summer, I knew we would love it. One of the key highlights of the trip was the city's incredible bar scene … during the summer, everyone was outdoors, enjoying a cold beer or glass of wine like us. You would think it's odd to be drinking wine but Brno is at heart of the country's main wine growing region, Moravia. The wine is fabulous and very affordable. Food scene is incredible here too: we enjoyed everything from fabulous Pho (big Vietnamese community here) to delicious Greek food that made us nostalgic about our last trip to Athens. If you need a local to guide you around the best that Brno has to offer in terms of food and drink, I would also highly recommend booking Ivo's fabulous Brno Bar Tour via the Holiday Moments site. Ivo knows all the bartenders and owners on a first name basis-so you get a really intimate and personal access to locals of Brno. In this section I've listed some of our favourite places to eat and drink in Brno
COFFEE
13. Monogram Espresso Bar
If you love a good cup of coffee, simple and uncomplicated, this is the place. You can buy your classic espresso, cappuccino to filtered coffees. There's plenty of sweet cakes and pastries to compliment and there's also courses for enthusiasts and budding baristas on offer- perfect given that owner Adam Neubauer has been a multiple winner of Czech barista of the year, one to definitely look into.
12, Kapucínské nám. 310.
14. SKØG Urban Hub
With its bright minimalist Scandi inspired interiors and attentive service, Skøg Urban Hub is the perfect place to linger with one of their gourmet coffees (beans come from the local Rusty Nail Coffee Roasters) or one of their excellent crafted cocktails. There is a limited daily menu with plenty of vegan, vegetarian options plus nice cakes if you need to satisfy your sweet tooth.
5, Dominikánské nám. 187, 602 00 Brno-střed, Czechia
EAT
15. Ca Phe Co
Invited as guest workers by the Czechoslovak government, following the fall of communism, many Vietnamese people decided to stay back and make Czech Republic their home. The third biggest minority in the country (after Slovaks and Ukrainians), in Prague and also in Brno so you can expect really high quality, authentic Viet cuisine here.
Brno has a ton of really good Vietnamese restaurant – my go to place is Cà phê , café and bistro, a very stylish place where you can find authentic Vietnamese classics like Pho Bo ( 169 CZK) , Bun Bo Nam Bo ( 155 CZK) …really tasty Banh Mi's ( 99 CZK ) plus they serve Vietnamese drip coffee with sweetened condensed milk or coconut milk.
Jezuitská 6/1, 602 00 Brno-střed.
16. Soul Bistro
If you are looking for tasty and soulful food with a nice variety of international dishes to choose that include plenty of vegan, veggie options, then you will love Soul Bistro. Choose from fish and chips ( 189 CZK) to their delicious veggie hummus bowls (179 CZK) or their excellent bagels (starts from 149 CZK) – you won't be disappointed.
Jezuitská 10, 602 00 Brno-střed-Brno-město, Czechia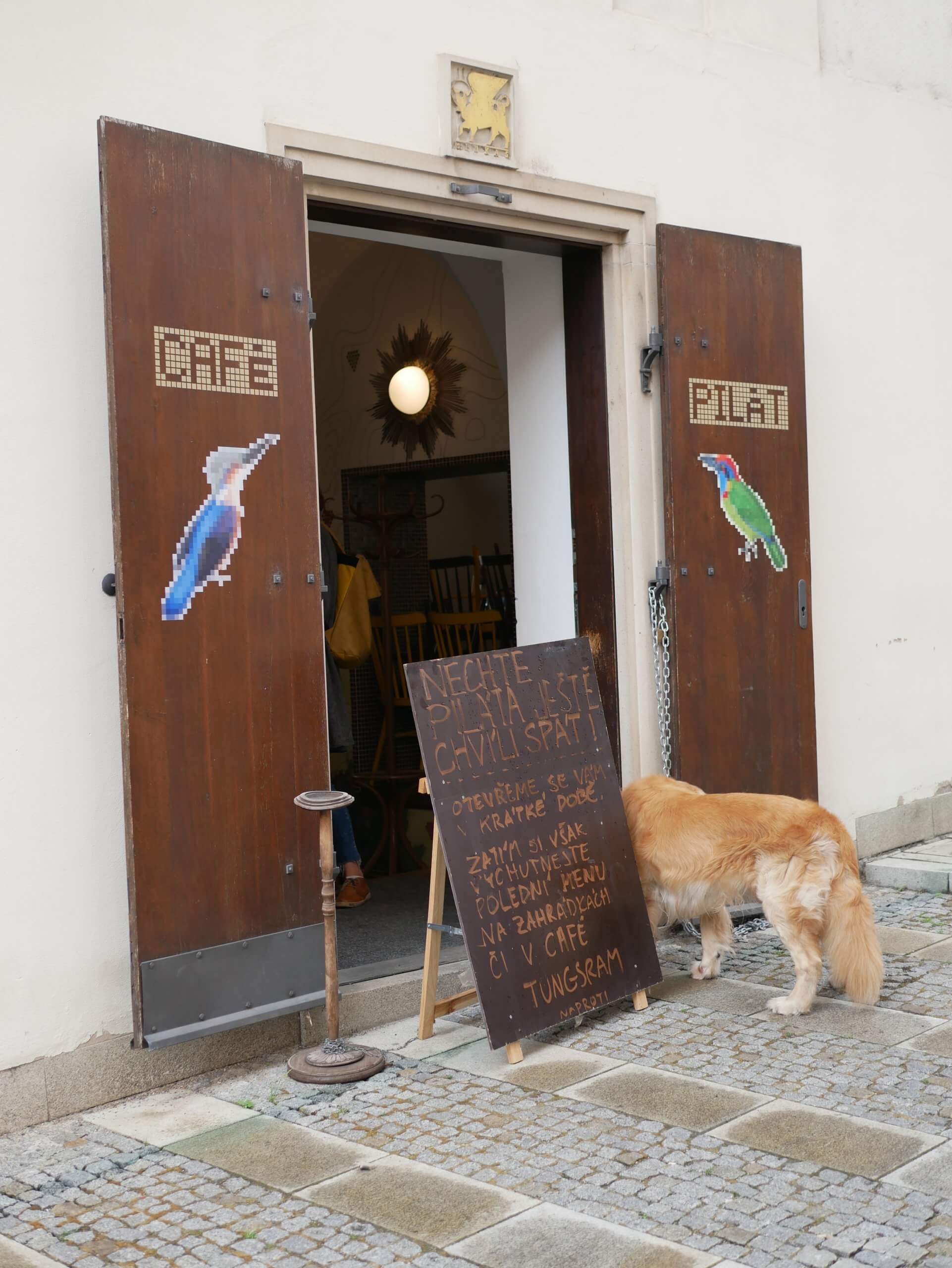 17. Cafe Pilat
Enjoy Mediterranean inspired cuisine, local Moravian wine on their beautiful terrace with a birds eye view of the soaring spires of the Cathedral of St Peter and Paul. This is another Brno restaurant with lots of fantastic veggie options plus other highlights include their all you can eat lunch buffet, delicious moroccan lamb soups, and shakshuka for breakfast.
Kapucínské nám. 301, 602 00 Brno-střed, Czechia
18. Cosmopolis Grill
Best greek restaurant in town, friendly service and good prices.
Kozí 5, 602 00 Brno-střed, Czechia
19. Lokal U Caipla
Brno outpost of the famous Lokal chain, join the locals here for amazing draft Pilsner Urquell straight from the tank and also their selection of affordable, homemade Czech dishes using fresh ingredients and spices from local suppliers.
Kozí 115/3, 602 00 Brno-střed, Czechia
DRINK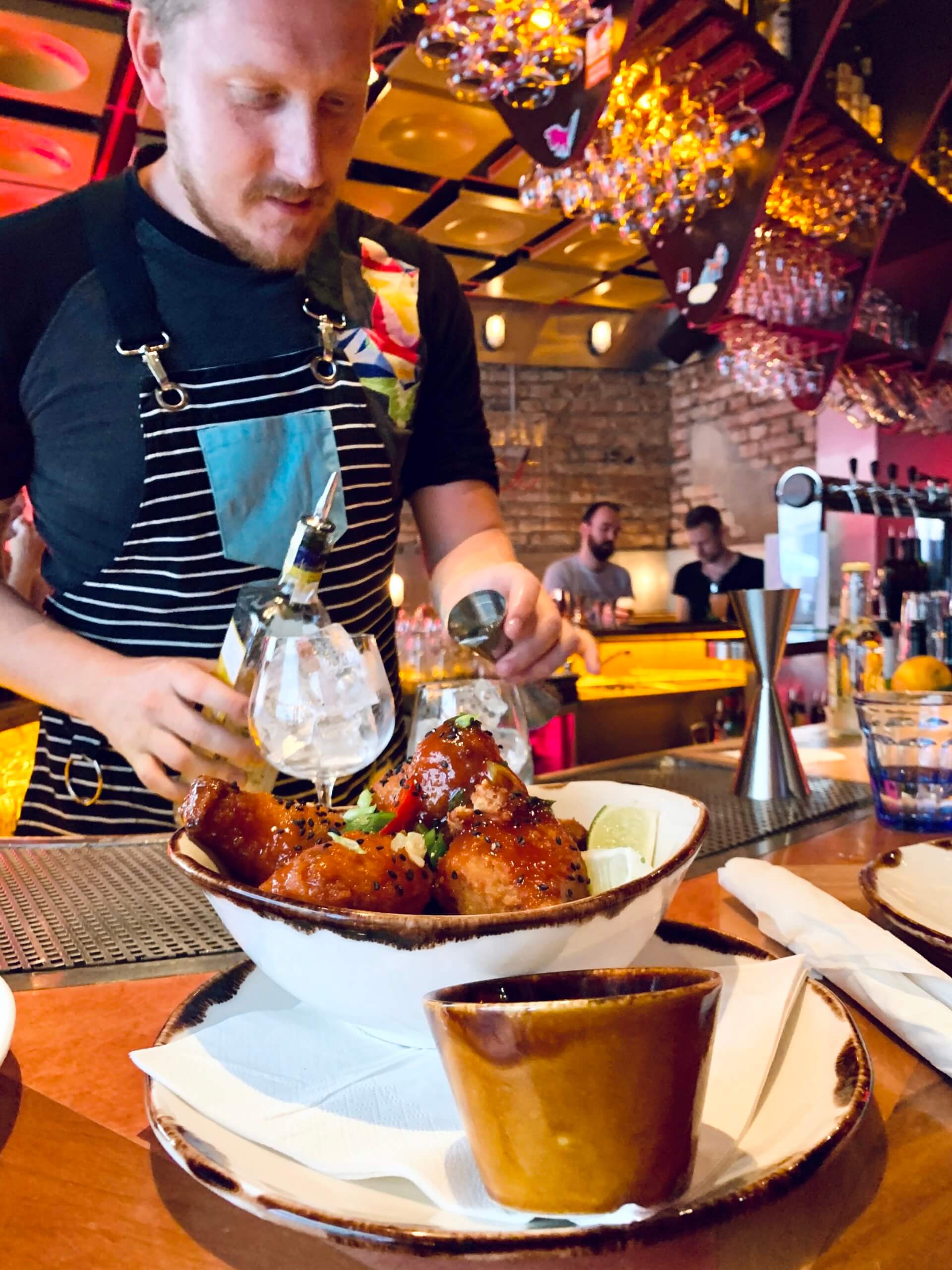 20. 4Pokoje
Start your day or evening at the fabulous 4 Pokoje bar and restaurant. Enjoy their fabulous brunch ( Recommend their fluffy pancakes and excellent Eggs Benedict ) at 3am in the morning or 3pm. They have a fantastic really affordable lunch menu with dishes starting around 150 CZK. In the evening, the bistro becomes a raucous, lively bar where you can enjoy well crafted cocktails and there's always a DJ spinning tunes in the background.
Vachova 6, 602 00 Brno-střed, Czechia
21. Super Panda Circus
Quite possibly the best concept bar in Czech Republic
In an unknown address in Brno (can you send a rough clue of the location, rest upto you) guests pull back a curtain to be ushered into a world of cool characters, circus, games, weird but cool cocktails that are built according to your taste profile and personality.
PS: The guys behind Super Panda have launched their own summer pop- up bar called Zardan on the grounds of Spillberk Castle – carries on the colourful circus vibe with some amazing cocktails on offer.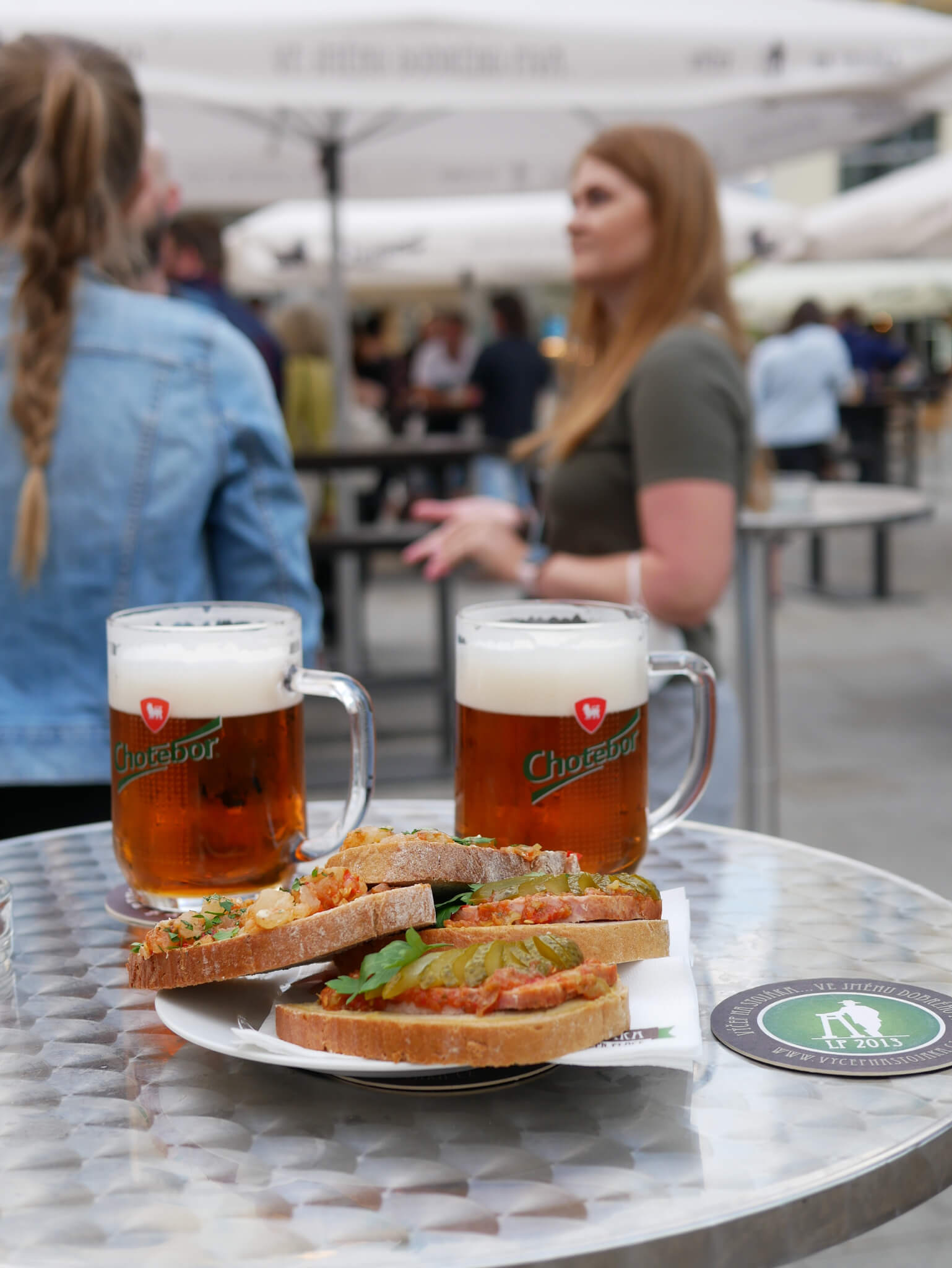 22. Na Stojáka
In terms of atmosphere, especially if the weather is nice, nothing beats the fabulous Výčep Na stojáka which translates roughly to "taphouse for standing". The idea of the standing up bars goes back to the '20s and '30s, when people would stop for one or two beers and a chat with friends or strangers during the day.
The bar specialises in showcasing beers from smaller local breweries like the Stojácké Poupě, a bottom-fermented 12-degree beer made with three types of hops by the small brewer Beskydský pivovárek in Ostravice in north Moravia.
There also serve excellent 'Chlebicky'- Czech style open faced sandwiches with delicious toppings at a very affordable price.
Běhounská 16, 602 00 Brno-střed, Czechia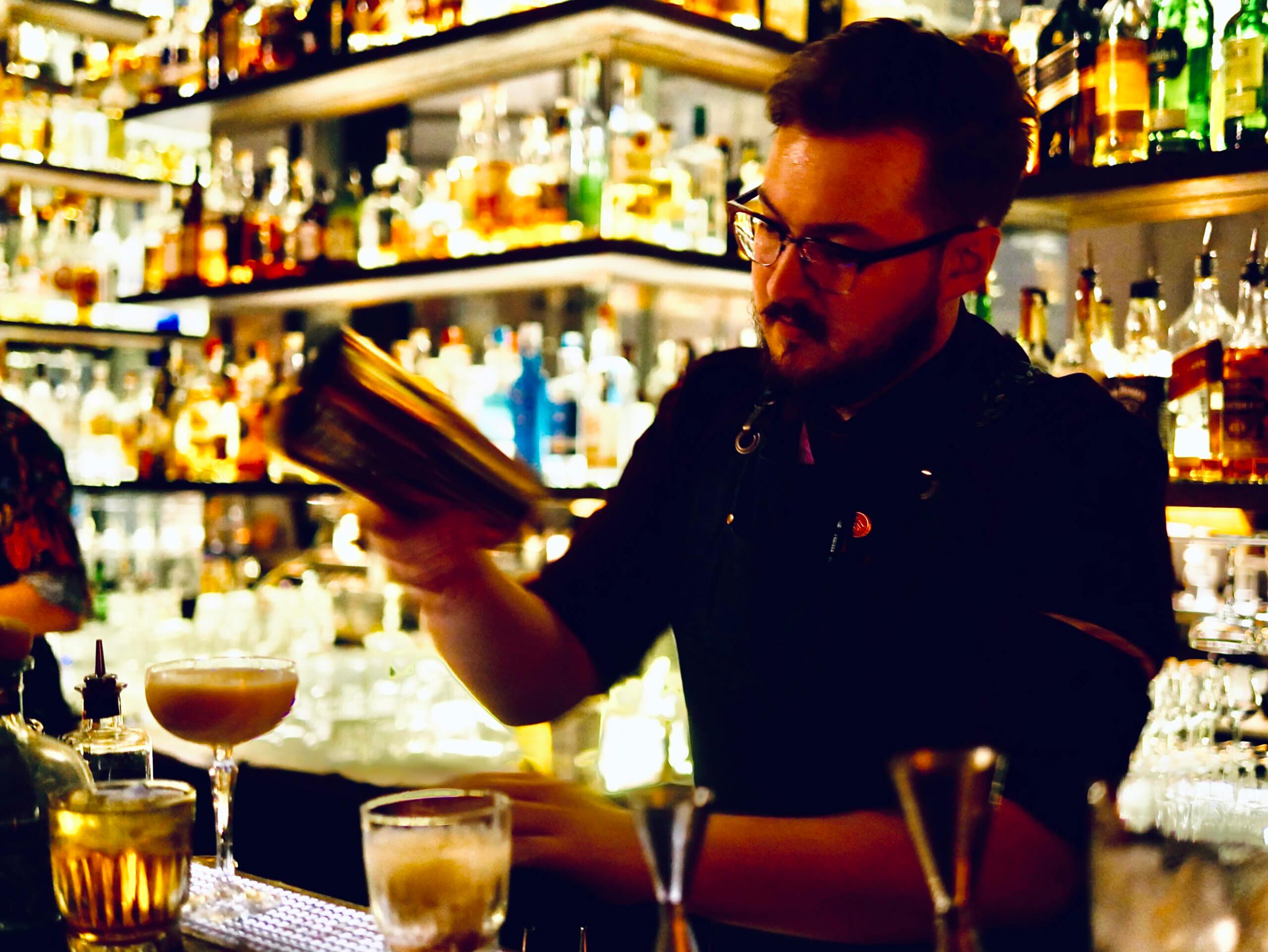 23. The bar that doesn't exist
The sister bar to Super Panda Circus is not as quirky but is a popular magnet for locals thanks to its hipster but attentive barmen, delicious experimental cocktails and svelte, retro interiors -picture grand crystal chandeliers, chesterfield sofas and a backlit towering drinks cabinet filled with rare spirits and liqueurs. Grab a seat at the downstairs bar and watch mixology magic unfurl before your eyes.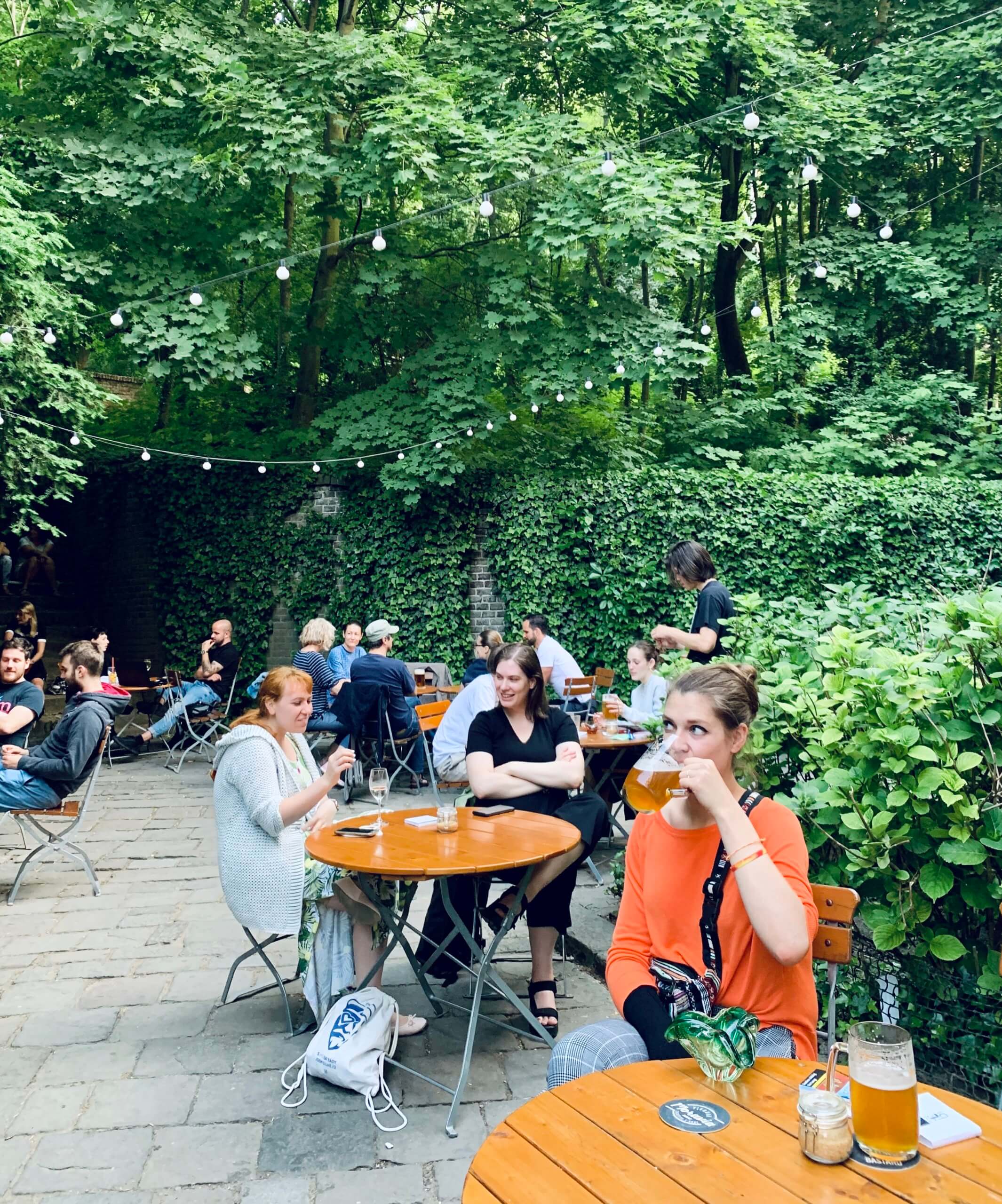 24. Cafe Podnebi
In a magical garden setting, tucked away in an obscure corner of the city's Špilberk city park is a lovely cafe/ bar called Cafe Podnebi. Whether you want to work, journal, need a peaceful place to read a book or just enjoy a glass of wine with friends – this is that place, secluded and away from the hustle and bustle of Brno .
For very reasonable prices, you can choose between different variations of Illy coffee, quality Ronnefeldt teas or real Belgian chocolate. Draft local beers and the Czech cola- Kofola, are also available.
5, Údolní 222, 602 00 Brno-střed, Czechia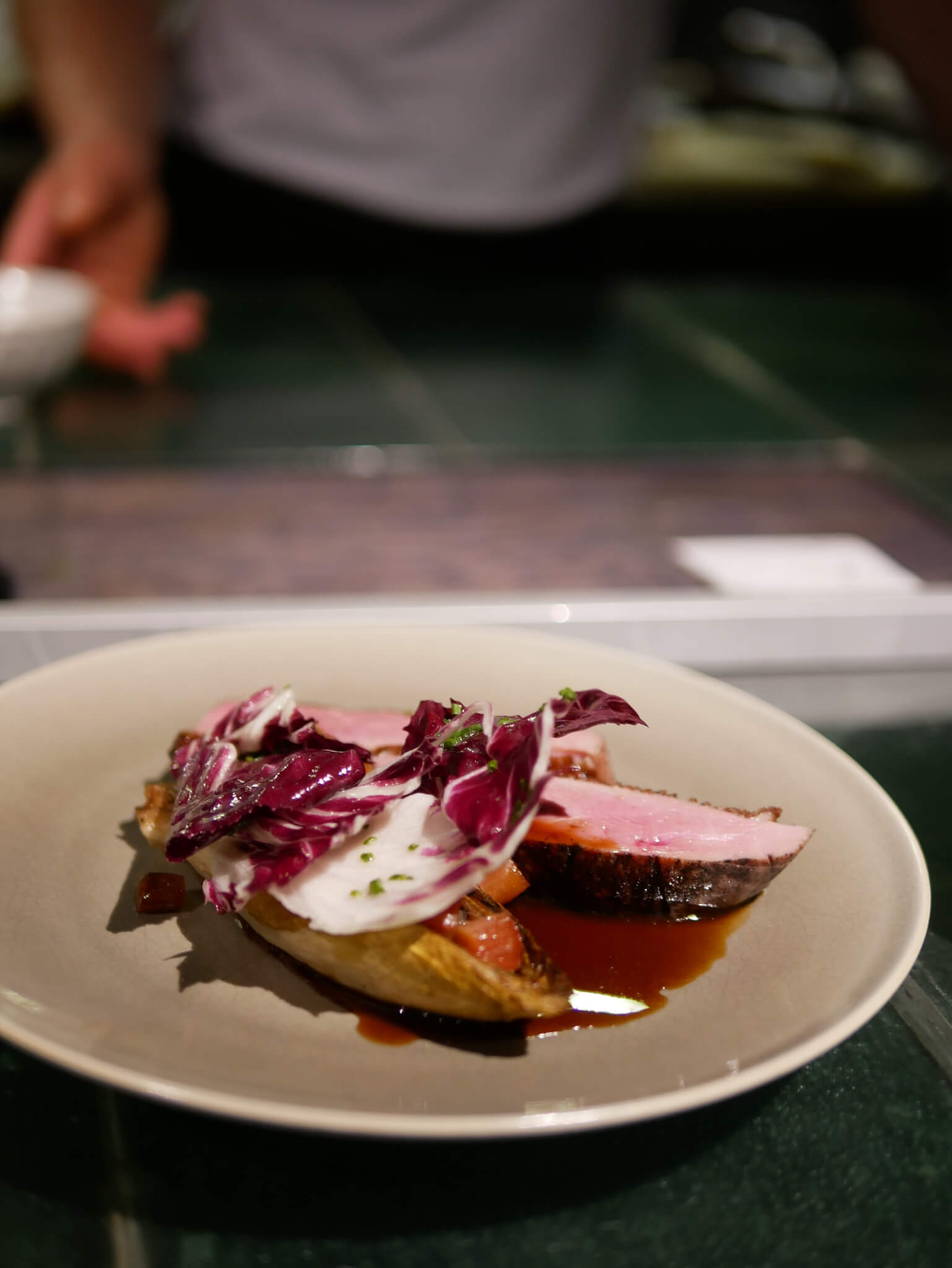 25. Element Bar & Restaurant
Element is the brainchild of Jan Liška and Tomáš Reger who met when they were working in Dubai-the bar reflects their education and experiences abroad but has a strong emphasis on local ingredients which fuse to create a wonderful experience. Food is fabulous as is their service- try their delicious Arancini or go for their Donburi Japanese rice bowls or Vegetarian gyoza. In keeping with the city's creative bar scene, the cocktails here are wonderful and very unique. Must visit when in Brno.
Běhounská 108/7, 602 00 Brno-střed-Brno-město, Czechia
SHOPPING IN BRNO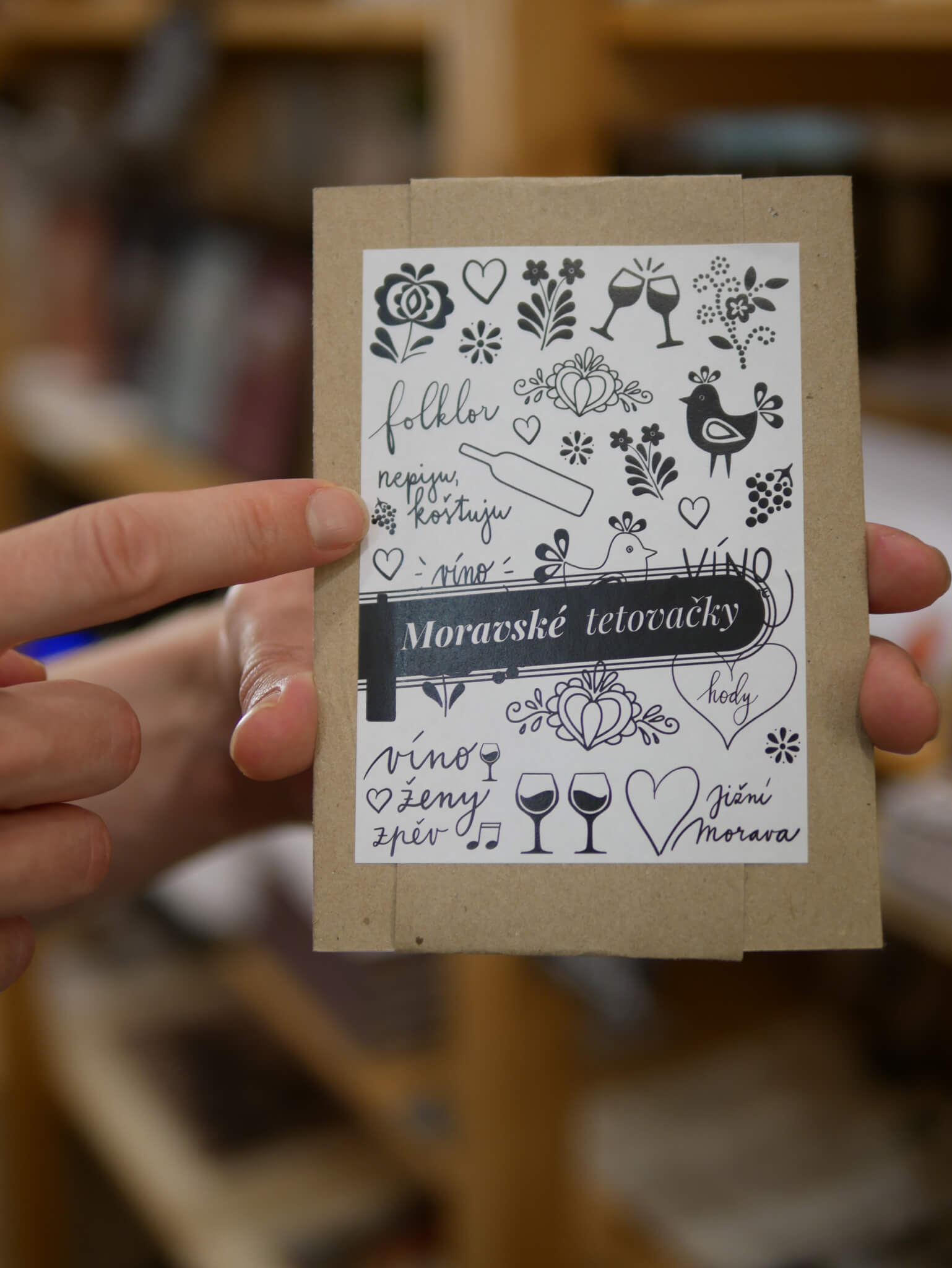 26. Place Store
Looking for a gift that is unique and local?
Local designers and artists rent shelves from the store so if you want to champion local, handmade art, Place Store is the place to shop and support. You can find a wide variety of interesting and original things – from natural cosmetics, to jewellery, ceramics, decorations, furniture and much more…
Moravské nám. 629/4, Brno
27. Book Therapy
Book for the culturally curious, this store has a wonderful curated collection of coffee table travel books plus books on art, architecture, gastronomy and more. It has a relaxed, unhurried environment and the people who run the store are wonderful people. Make time to visit when you are in Brno.
Zelny Trh 10, Brno

28. Planning your trip to Brno
Arriving by Train
Brno is well served by direct rail connections from a number of European destinations, including the capital, Prague ( 3 hours. €7 with Regiojet) plus Vienna ( 1 hour 30 minutes, €7 with Regiojet) , Bratislava ( 1 hour 20 minutes, €6 ), and Budapest ( 4 hours 18 minutes,€9, via Regiojet )
Arriving by Plane
Brno-Turany airport is served by Ryanair which currently has 13 direct connections to destinations that include London Stansted and Heraklion (Crete) and Rhodes. There is a bus- E76 that runs from the airport to the city centre every 20 minutes, from 5 a.m. till 12:30 p.m. Ticket costs 25 CZK.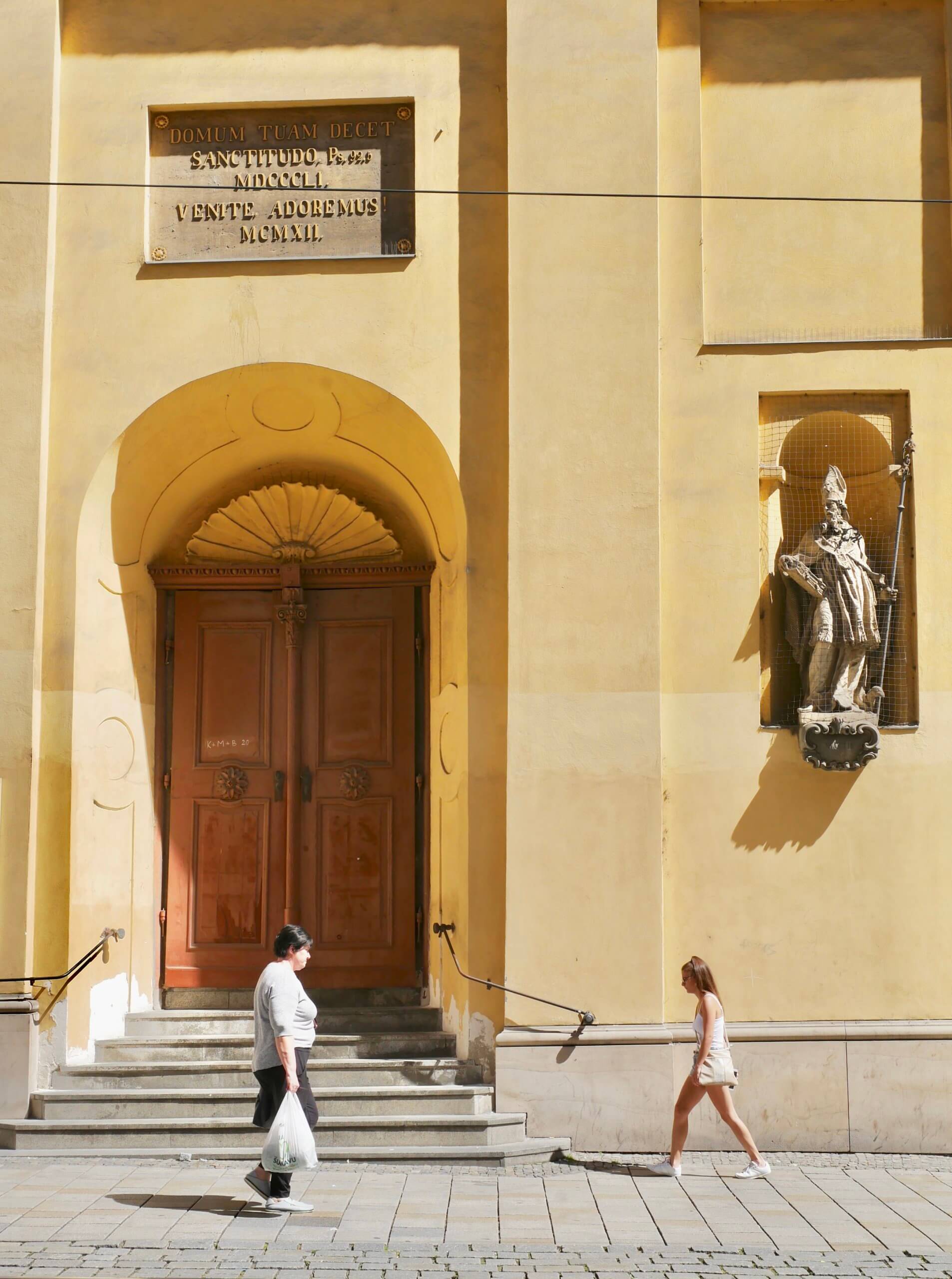 29. Getting around Brno
Brno is very compact and walkable city. Locals take huge pride in the local transport system. It is fast, reliable, clean, and also affordable. The city has over 70 tram, trolleybus, and bus routes running around the clock. There are regular connections throughout the night plus you can enjoy romantic boat trips across the Brno reservoir.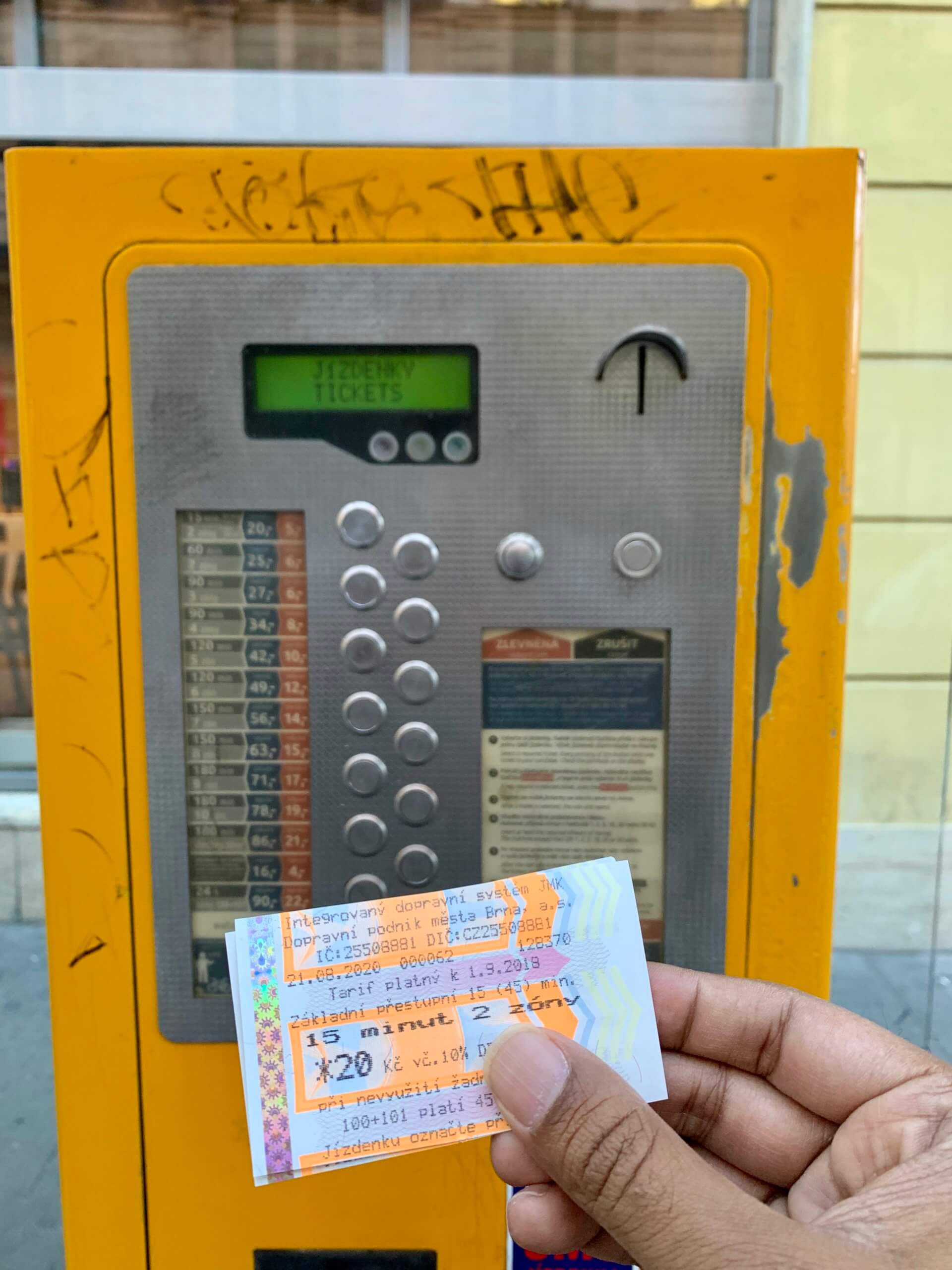 You can buy tickets from any of the yellow ticket vending machines which can found at various stops throughout the city, or you can purchase at tourist information centres, stations, and also newsagents. Tickets can be purchased from the driver at a more premium price but always carry the exact amount with you. If you do have a Czech phone number, buy tickets by sending a text message or using a mobile app. You can also pay via contactless in the vehicles.
A short ticket ( valid for 15 minutes) costs 20 CZK, a standard ticket ( valid for 60 minutes) costs 60 CZK and an all day ticket ( valid for 24 hours) is 90 CZK.
To plan your trip, use Google Maps or Mapy.cz.
30. Where to stay in Brno on a budget
I highly recommend Hostel Mitte. Located in the centre, just a few hundred yards from Freedom Square, this hostel offers guests a choice of shared dorms, private ensuites or apartments. The shared dorms always have a fully equipped kitchen with microwave, fridge and cooker. Hostel offers tasty breakfasts, ranging from toasted sandwiches and homemade granola bowls in their in-house café which has a beautiful interior courtyard-perfect place to start your day. Remember that hostel guests receive a 20% discount on coffee. Prices start at around €18 for a bed in a six-bed dorm, and €54 for an apartment with private bathroom and kitchen for two people.
The Jacob Brno is also another great choice, centrally located in the heart of Brno's social life- Jakubske Namesti.
The hostel offers a mix of dorms, doubles plus has a stunning rooftop apartment with terrace that offers panoramic views of Brno and Spilberk Castle in the distance. There is a very nice buffet breakfast included in the price plus complimentary tea and coffee around the clock.
Disclaimer
Our trip to Brno was possible thanks to a kind invitation from Czech Tourism's Germany office. However, all the views represented here are entirely my own. Huge thank you to Marketa and Barbora from Czech Tourism for bringing us back to Czech Republic and this wonderful co-operation.
Also a huge thanks to Go To Brno team for bringing us to Brno with special thanks to the wonderful David Pokkorny for making our stay extra amazing. Also thanks to Ivo from Holiday Moments for the most fantastic night of drinks and meeting Brno locals. We can't wait to come back and do it all again..
Kash & Sabrina, BudgetTraveller