Long before the advent of co-living spaces and even the term 'digital nomads', hostels have been offering digital nomads, creatives and remote workers a safe, comfortable and fun space to work from. I have been a digital nomad since leaving Edinburgh in 2012 and hostels have always been an inspiring space to work from. There was always an issue with good working wifi but in that aspect, hostels have really upped their game. In terms of networking and meeting creatives, hostels have always been a great space to meet people from all walks of life. I have nothing against co-living spaces but in my experience, I found a few of them to be quite expensive and cost prohibitive, especially for a freelance content creator, professional travel blogger like me. Hostels in that aspect offer more flexibility in terms of catering to digital nomads of all kinds of backgrounds and budgets. Plus, as I have covered over the last 10 years on this blog, hostels have grown up and matured in terms of having private rooms and also in terms of offering great facilities – in many of the hostel below you will find a mind boggling range of facilities ranging from outdoor terraces, swimming pools, indoor cinemas, bar, fully equipped kitchens etc. However, the most important reason why digital nomads like me prefer hostels is because of that age old reason -' social.' The other reason I choose hostels is because they truly embed themselves in the local community so as a digital nomad, you immerse yourself in the local community.
As more people get vaccinated and Europe slowly emerges from a pandemic, hostels are in a good position to attract more nomads and creatives. I hope this list gives you a good start to discover some of the best hostels in Europe for digital nomads. Please consider these places when planning your next stay. This list will get updated from time to time, so bookmark, share with friends and keep coming back for more inspiration. Plus for more ideas regarding cool hostels, please checkout my book, The Grand Hostels: Luxury Hostels of the World. Happy reading!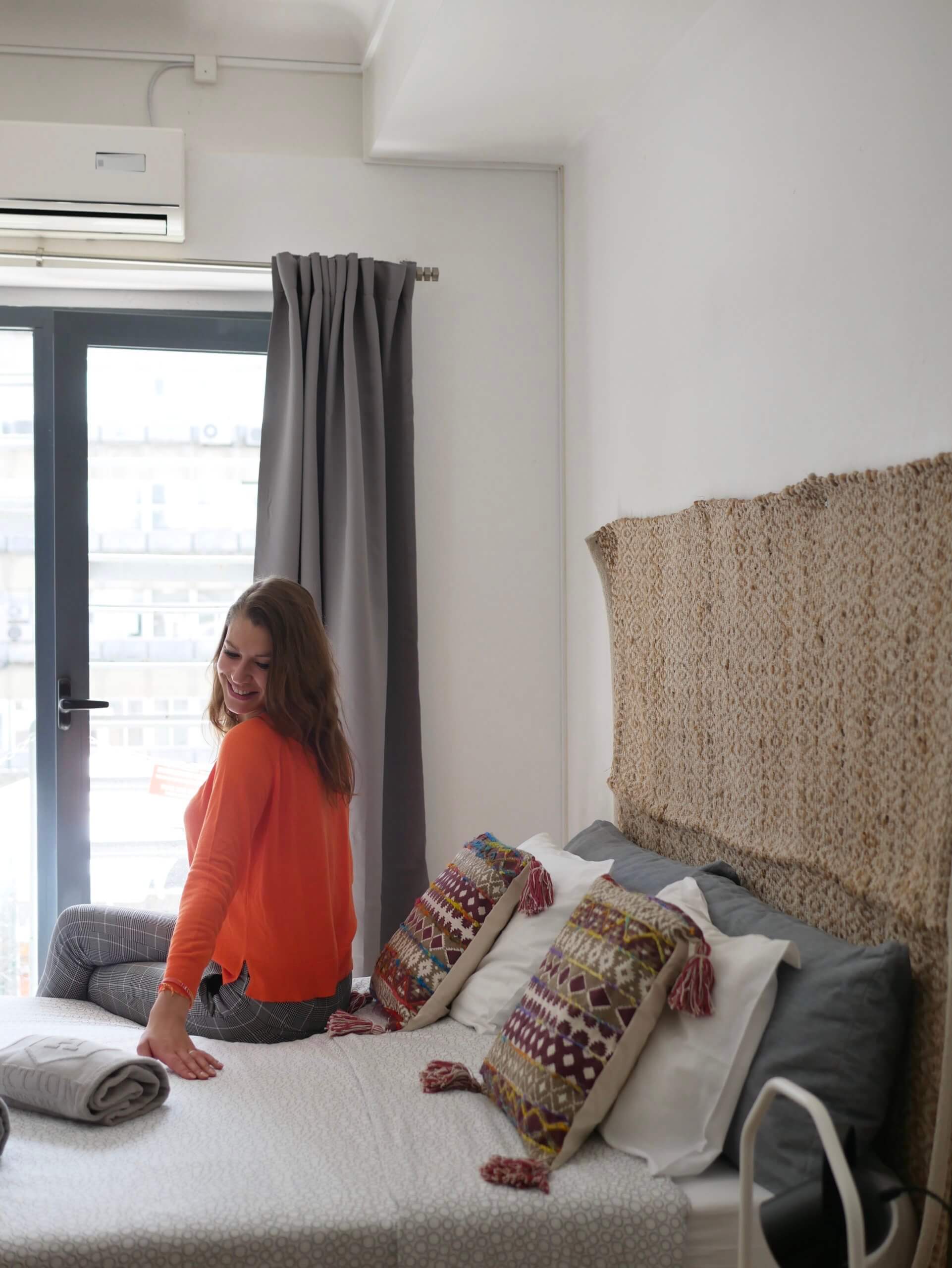 1. Hub Lisbon Nomad, Lisbon
Why stay here
Located in the Picoas area of Lisbon, nomads and backpackers alike here can enjoy a wide range of excellent facilities that include a beautiful outdoor terrace and swimming pool that is perfect for cooling down during the balmy Lisbon summer, bar and spacious common area with TV, football table and board games, a coworking space plus friendly, helpful staff. There is also an excellent fully equipped kitchen to prepare your meals.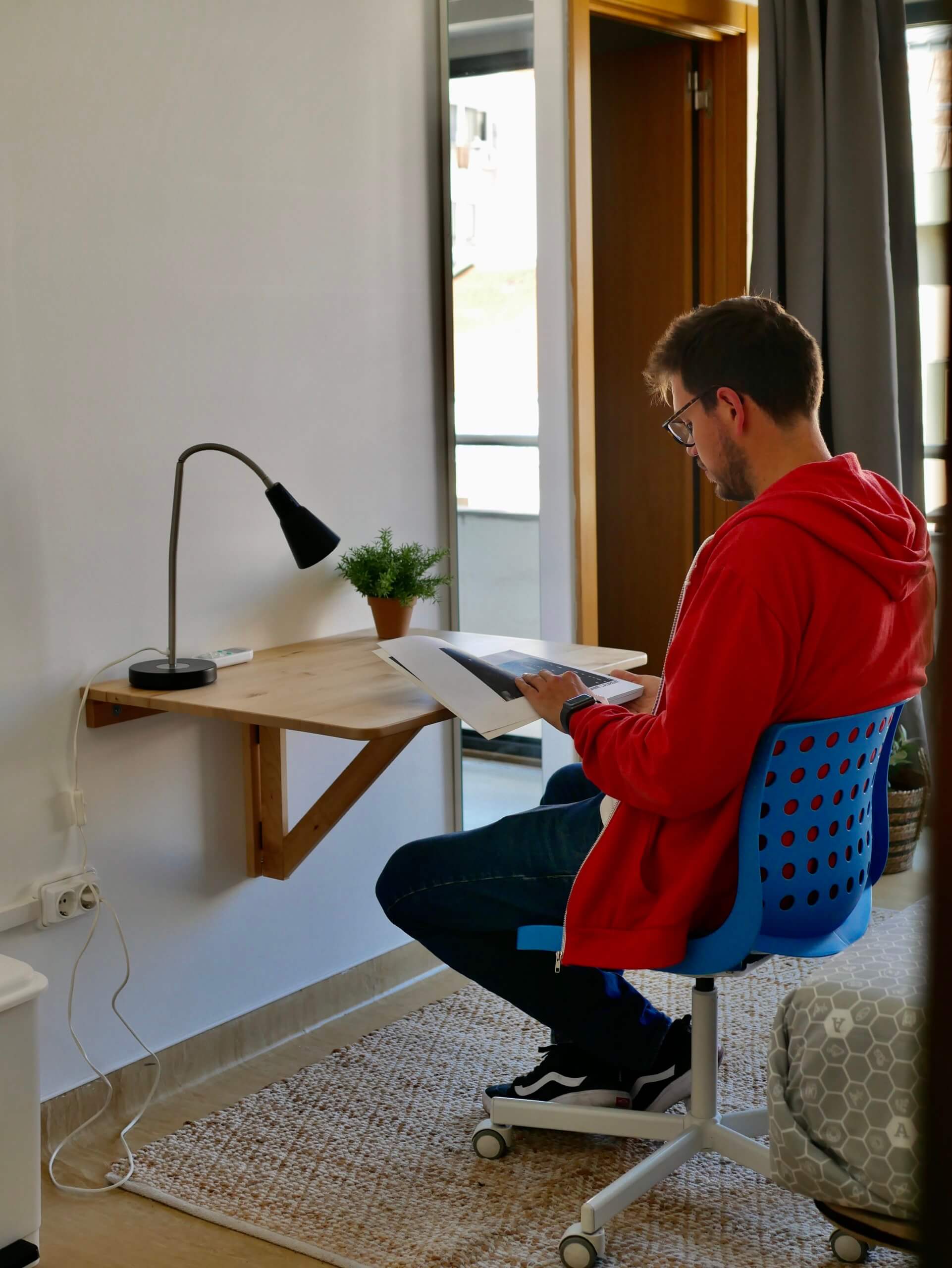 How do they cater to digital nomads
There's good working wifi and a range of spaces to plug in and work away. This includes an outdoor Tipi if you want to work outside or if you are looking for more peace and quiet, there is a smaller dedicated coworking room inside. All the rooms have a dedicated work space to work from. The hostel also offers a range of excellent packages for long terms stays in the off season so that's another plus. Also, I love the location in Picoas which is a more locals only, residential area. There are lots of nice restaurants and affordable cafes on the doorstep of the hostel plus an excellent gym. The hostel also has a working partnership with a local coworking space called Idea Spaces, just a 5 minute walk from the hostel, for those who are looking for a change of scenery.
Rates and how to book
Rates at Hub Lisbon Nomad start from €21 for a night in the dorm, €55 for a double room (ensuite) and €83 for a studio.
Long term stays are possible in winter season and start from just €400 a month
To make a reservation, email [email protected]
2. Aktion Ericeira Hostel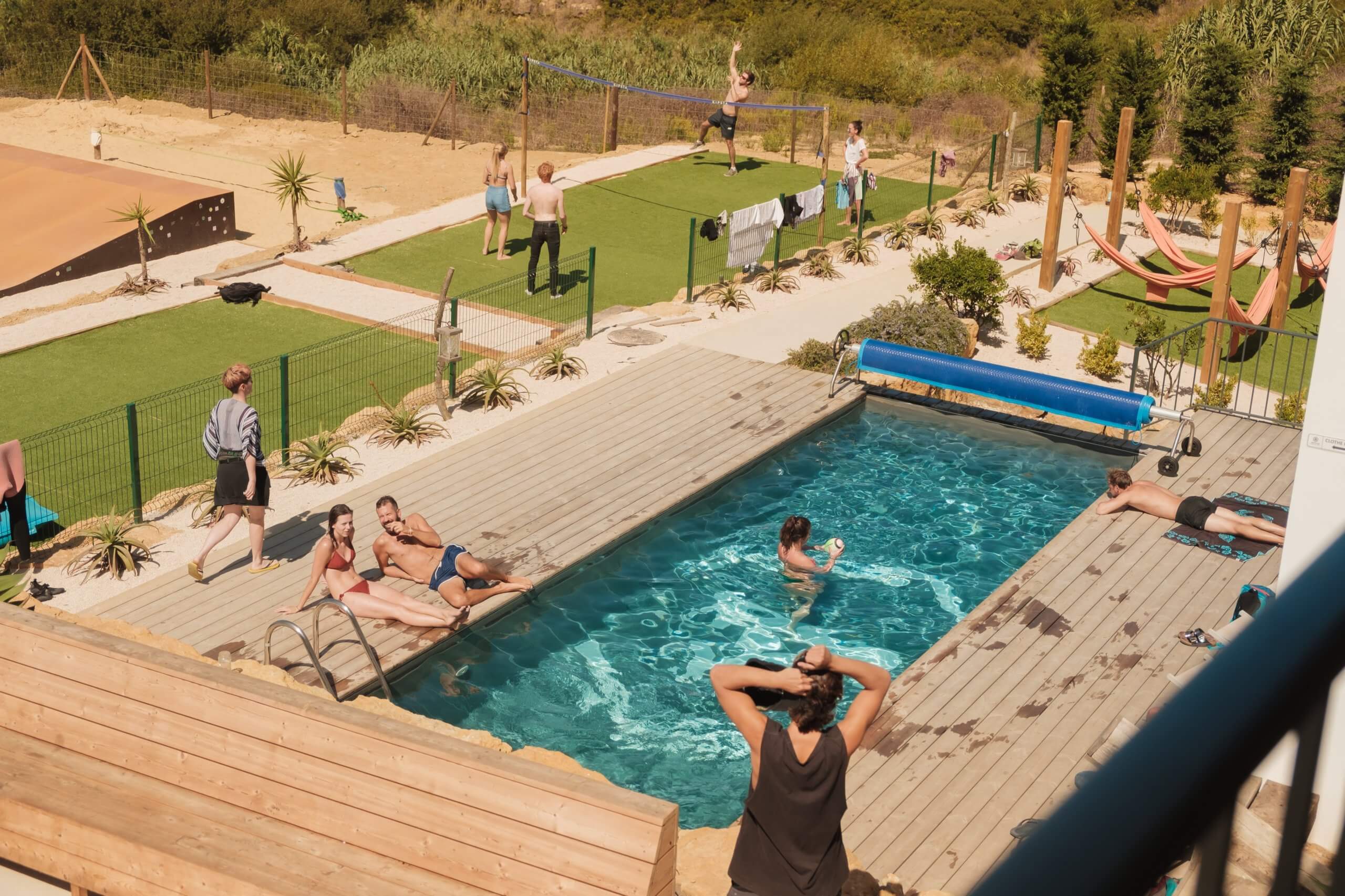 Why stay here
Located just a short hike up the hill from one of the best beaches in Portugal, Praia do Sul, there is a wonderful sense of seclusion and tranquility about this hostel that makes it the perfect place to escape, work and relax. There is a lovely pool, skate park, volleyball field, huge common kitchen, a wide range of rooms to suit all nomad budgets plus an extensive range of activities to keep you entertained when you need to switch off. Plus, Ericeira is a dreamy fishing village with a laid-back atmosphere and some of the most beautiful beaches in Portugal-this is THE place to escape, work and relax.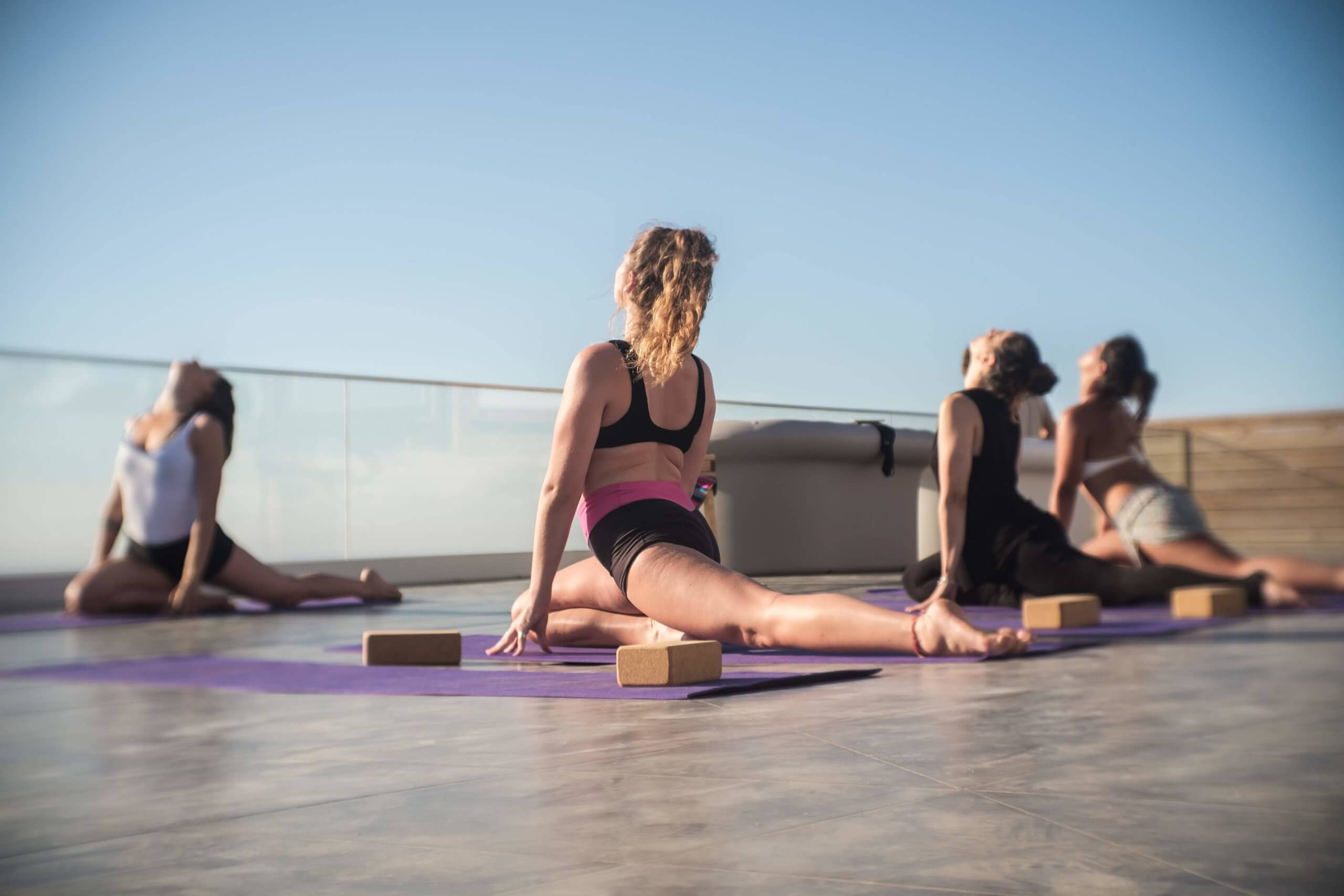 How do they cater to digital nomads
Tucked away , just around from the outdoor swimming pool is a dedicated 'quiet' coworking space to plug away from. If you are more happy to be surrounded by guests, the bright common kitchen area ( with lots of plug points ) breathtaking views of the sea in the distance via the floor to ceiling windows, is also a great space to work from. There's a bar on premises if you need a cold beer after work plus the spacious common kitchen lends to guests socialising and meeting in the evening so it is the perfect hostel if you are on solo nomadcation. There's also an extensive range of activities, from yoga classes to surf lessons to keep you busy in your downtime.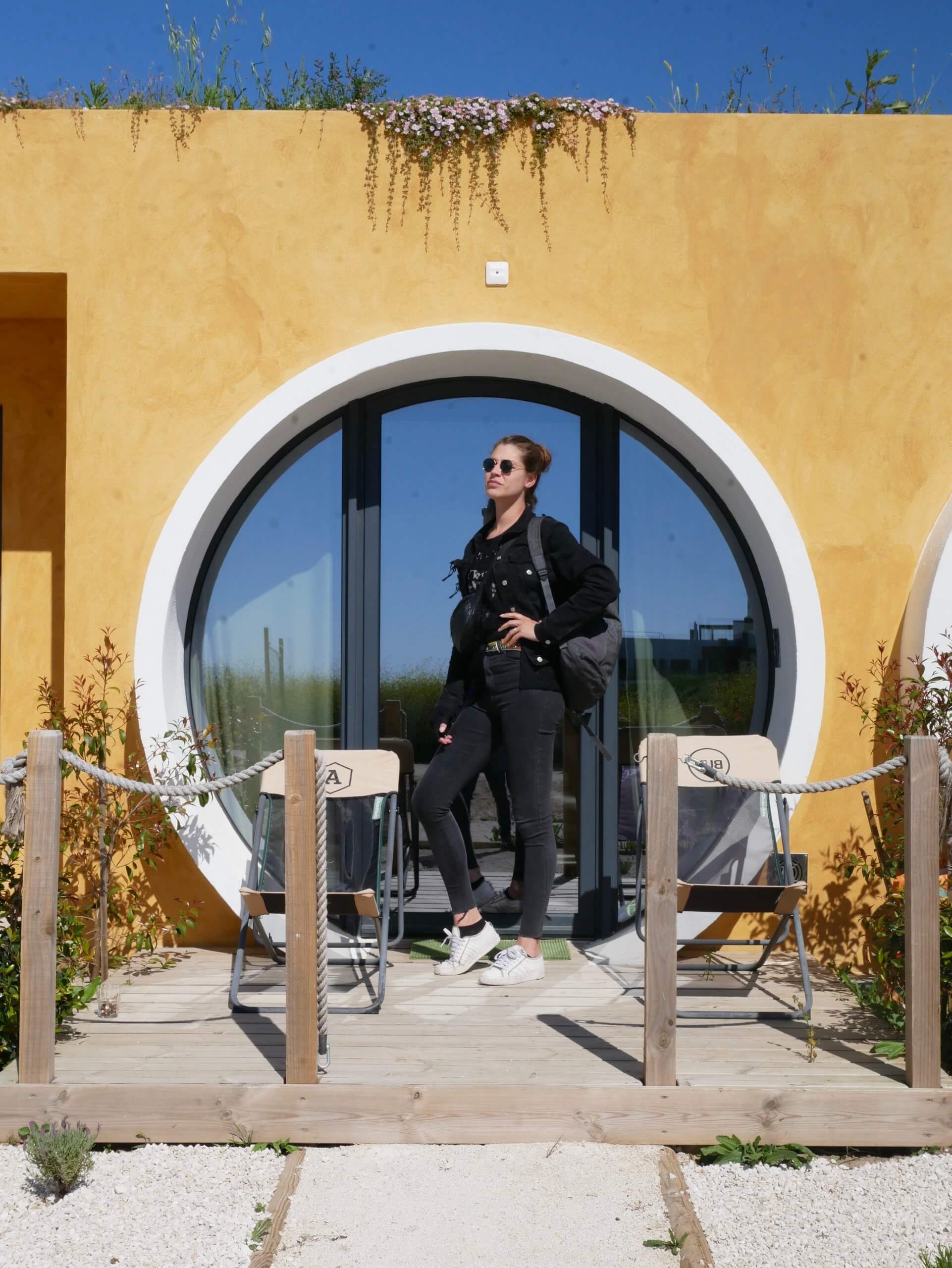 Rates and how to book
Rates at Aktion Ericeira Hostel start from €20.57 for a night in the dorm, €99.45 for a double room (ensuite) and €165.45 for a 4 person apartment.
Long term stays in winter months are possible from €350 a month.
To make a reservation, email [email protected]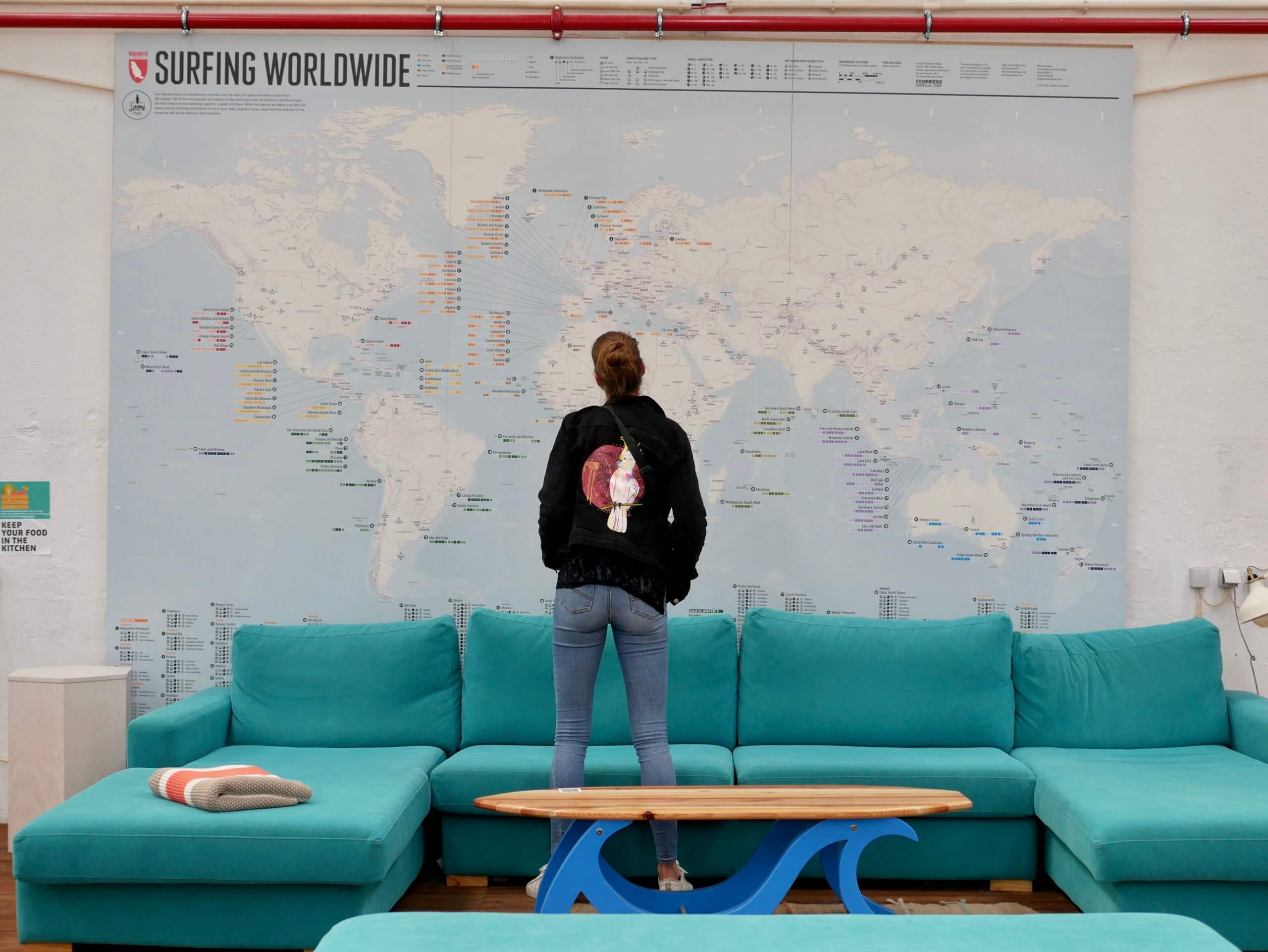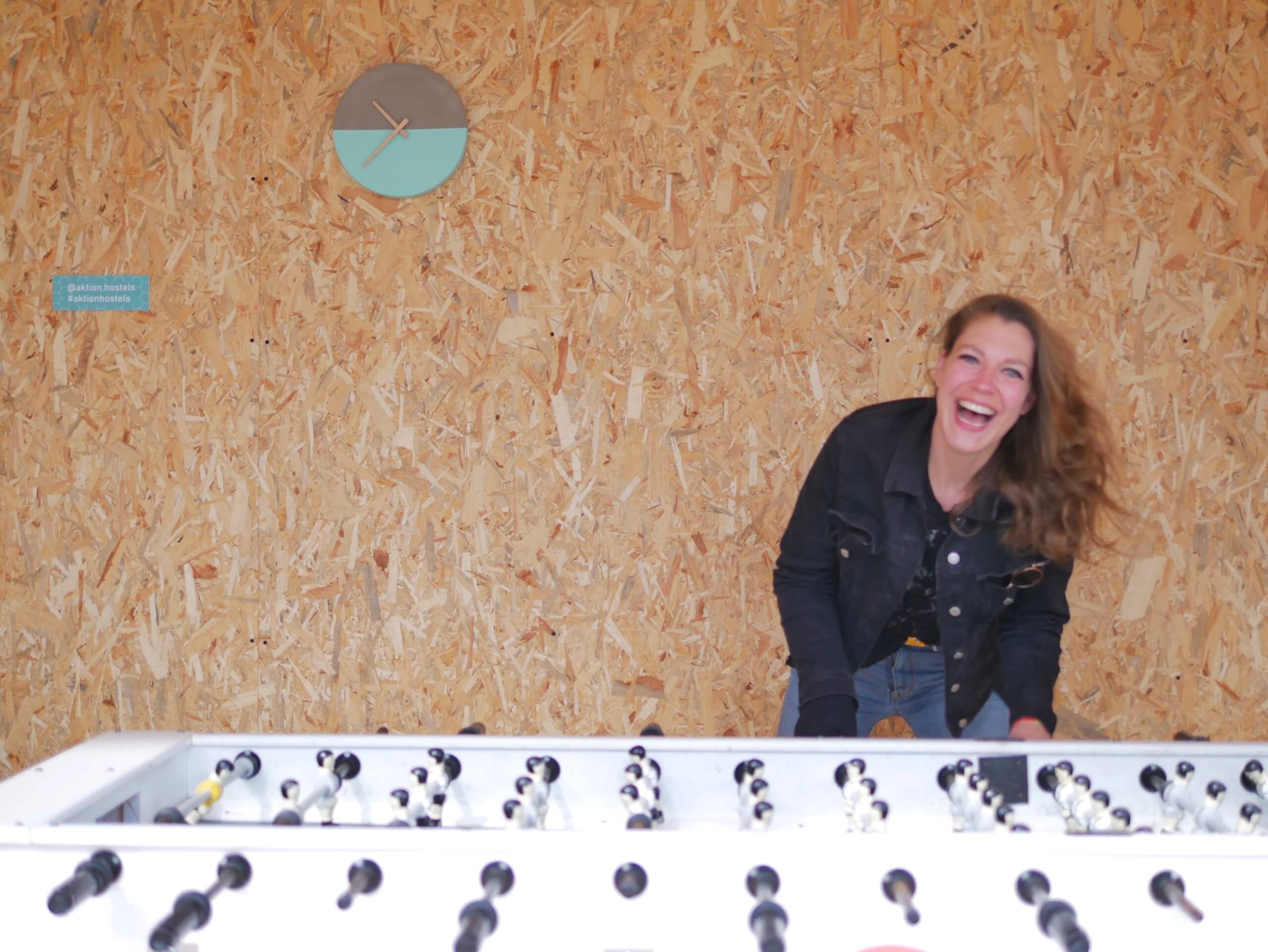 Note: Hub have just launched Aktion Peniche Hostel in the beautiful town of Peniche, further up the coast. Perfect for nomads, surfers and backpackers, rooms here in a dorm start from €14.72, €56.52 for a double and €122 for an apartment. Long stays in winter months are possible from just €300 a month. To make a reservation, email [email protected]
3. Ostello Bello- Milan, Como, Genoa, Bevagna and Florence.

Why stay here
The guiding principle of Ostello Bello is that they like to welcome guests to their hostel as if they visiting their own home. This is the key philosophy that defines the experience of staying at a Ostello Bello hostel and makes this one of my favourite best hostels in Europe for digital nomads.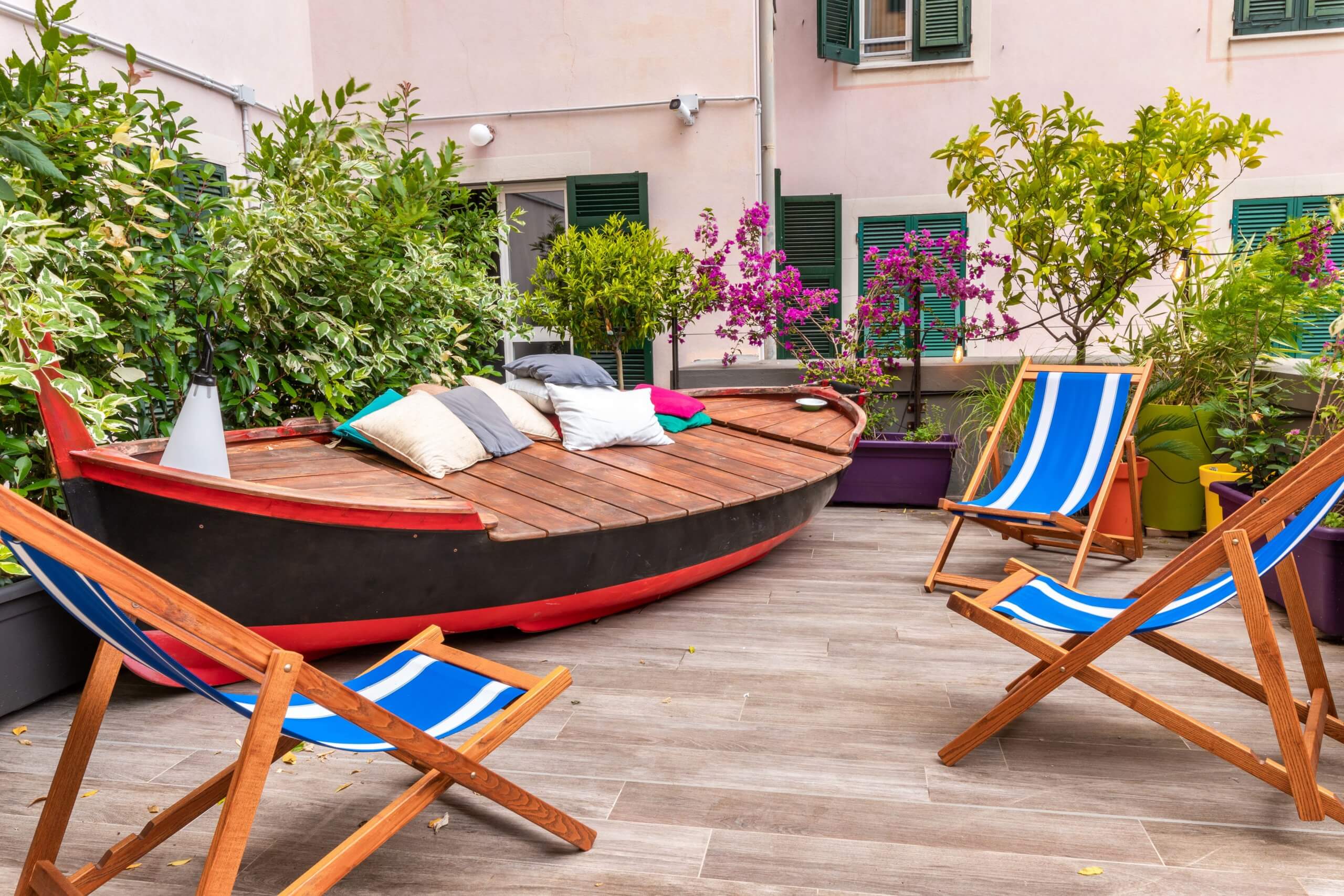 How do they cater to digital nomads
There is a choice of rooms for every type of nomad and budget-from 4 and 6 bed dorms to doubles and single rooms.
In terms of facilities, there are always spacious common areas to work from and the wifi works well. Another key feature of their properties is that they all have an outdoor terrace, a nice feature if you want to work outdoors plus perfect for alfresco dining and drinks. Plus there are a lot of hammocks to relax in the terrace if you need a wee power nap plus a complete vegetable garden and attached kitchen to cook from, to save money on meals.
The moment you arrive they offer a free welcome drink, which includes a choice of beer, wine or soft drinks. The bar is open for everyone in their hostels, which makes this not only a place to relax but a space in which to meet other kindred spirits, travellers and also locals, Breakfast is available for a small extra price and is very filling. All the hostels, from Genoa to Milan to Florence benefit from a central location and friendly multilingual staff- it is a great place to call home for a few days or weeks.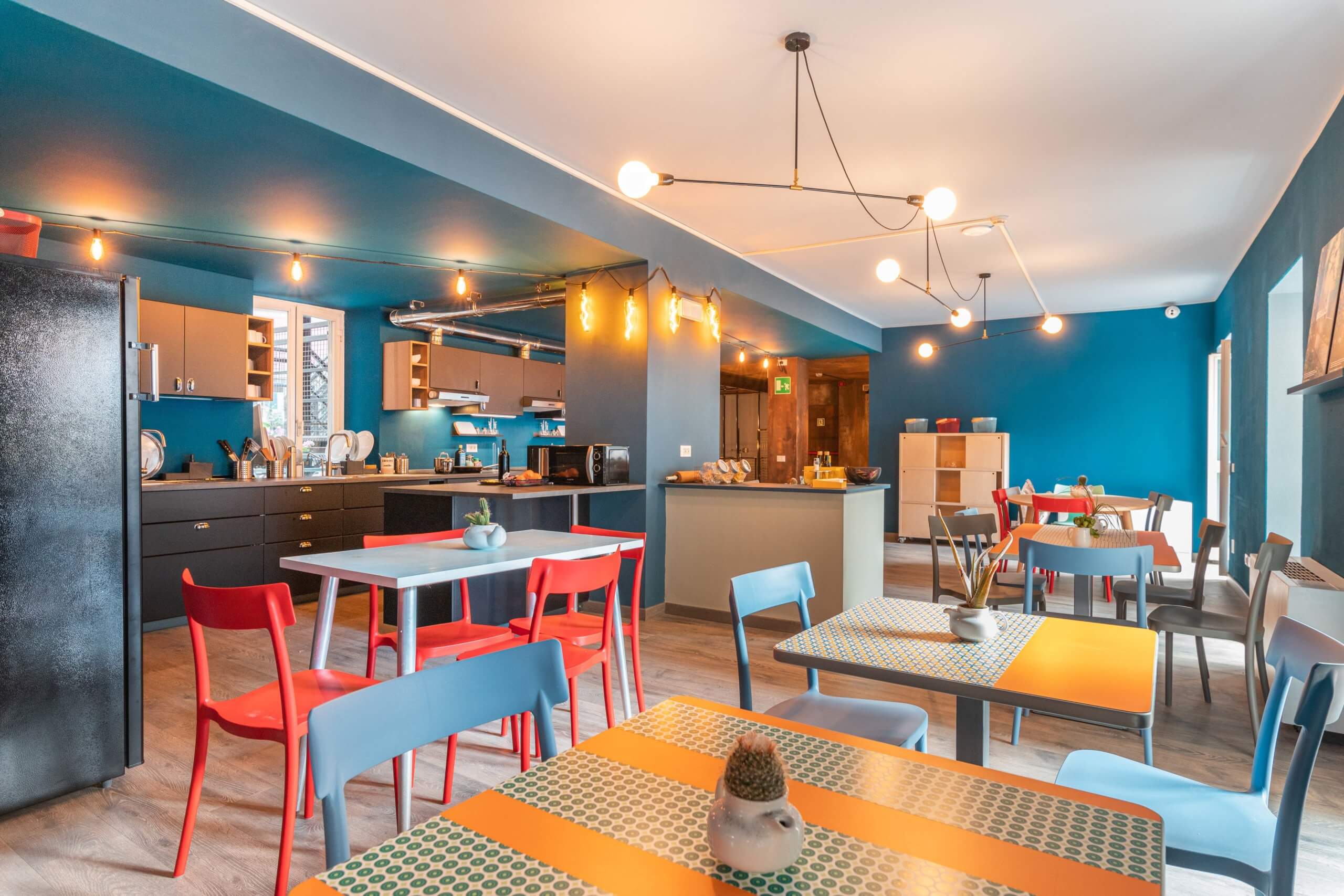 Rates and how to book
Ostello Bello is offering BudgetTraveller readers 20% discount on stays- Use the discount code: Rock&Work when booking via their site: www.ostellobello.com or you can email them at [email protected]
4. Selina, Bad Gastein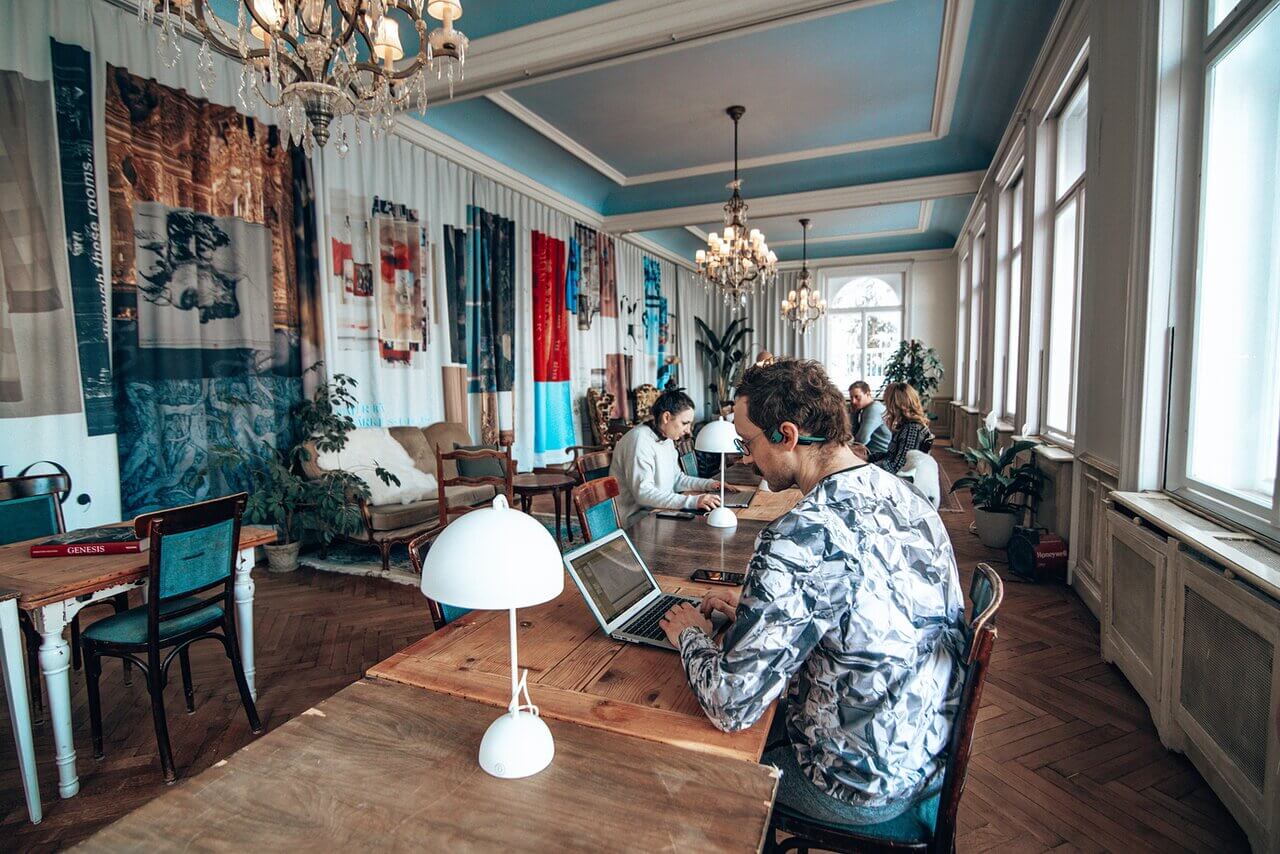 Why stay here
Nicknamed as 'The Royal Retreat', Selina Bad Gastein is a dramatic, Wes Anderson-esque building dating back to the 19th Century in the middle of the snowy Austrian mountains.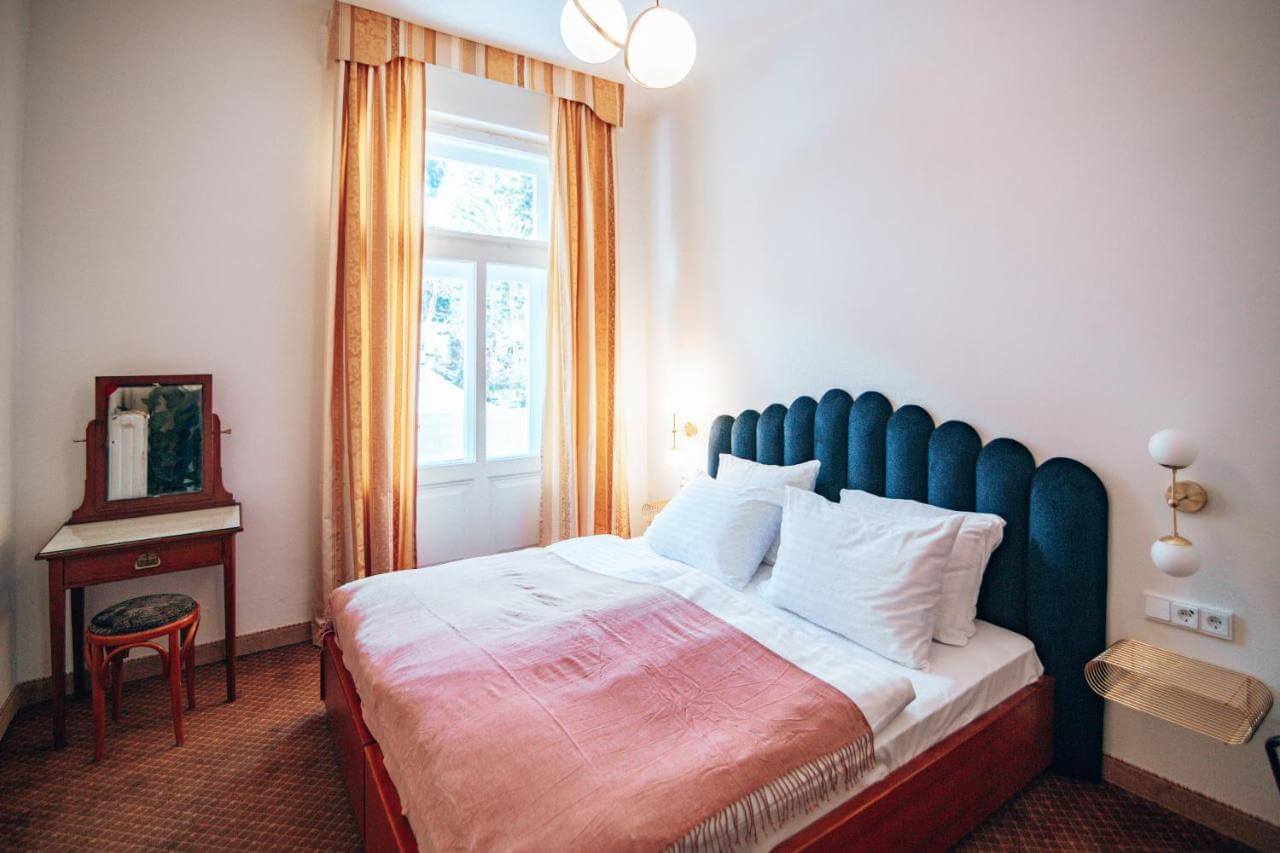 How do they cater to digital nomads
Facilities are fantastic- there is an artisanal coffee shop, pink indoor swimming pool, gym, sauna, cinema and beautifully designed bedrooms that cater to nomads on all kind of budgets. Being the only coworking space in town, work with inspiring views of the majestic alps from your hot desk or meeting room. From next-door neighbours and nearby locals in Salzburg to curious travellers from Munich and expats in Berlin, there is the possibility connect with all kinds of nomads and travellers from near and far. Days out and about mean exploring nearby hiking trails and belle epoque architecture with expert guides. Later you can relax and unwind and their on-site spa.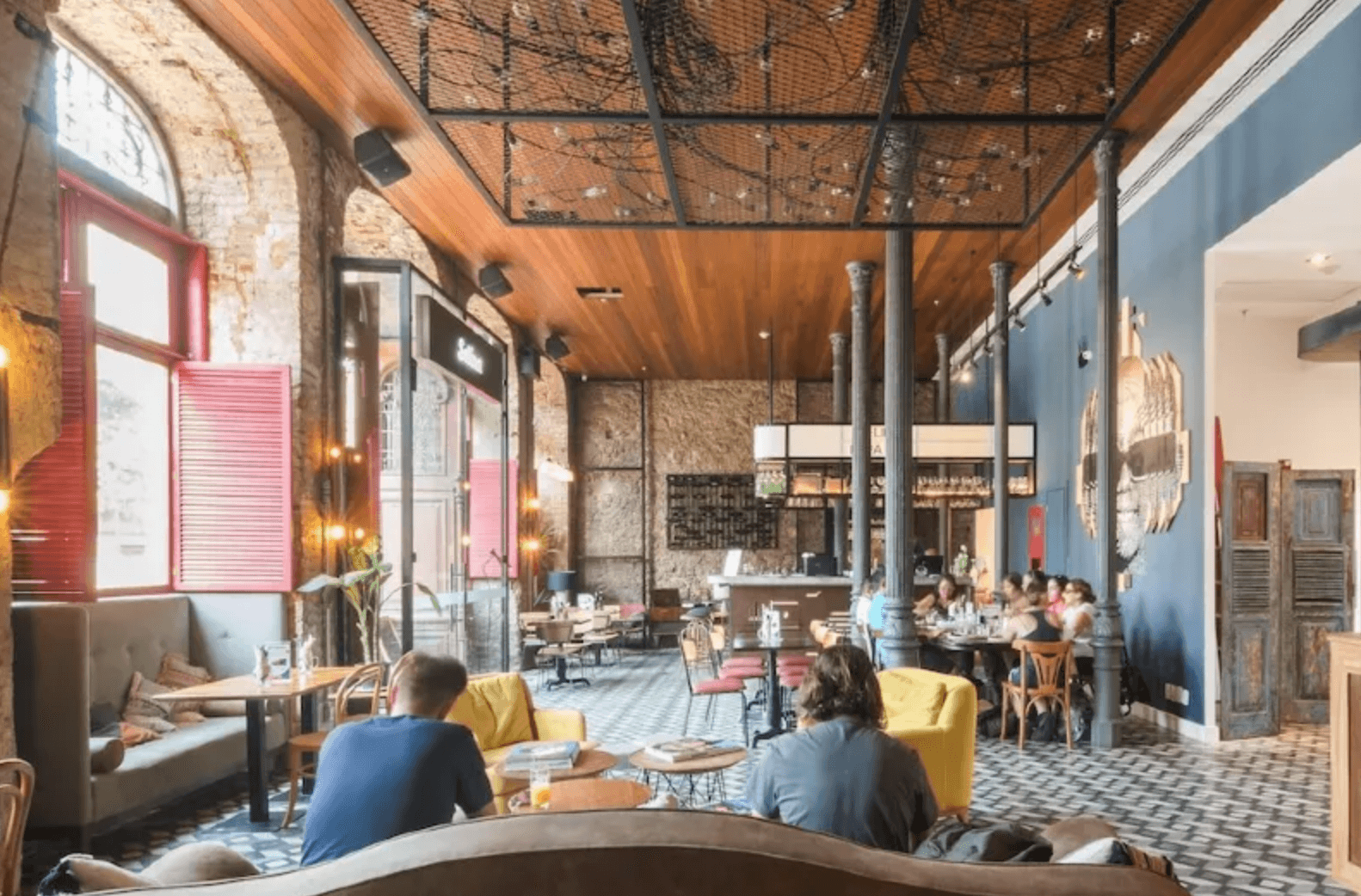 Rates and how to book
Selina has a specific package for digital nomads called Selina Coliving. Rates start at €340 a month/ $405 a month which you can use across 3 destinations across 90 destinations and that offer includes access to wellness activities plus discounts on restaurants, tours and surf classes and more.
5. 7 Fells Hostel, Ylläs, Finnish Lapland.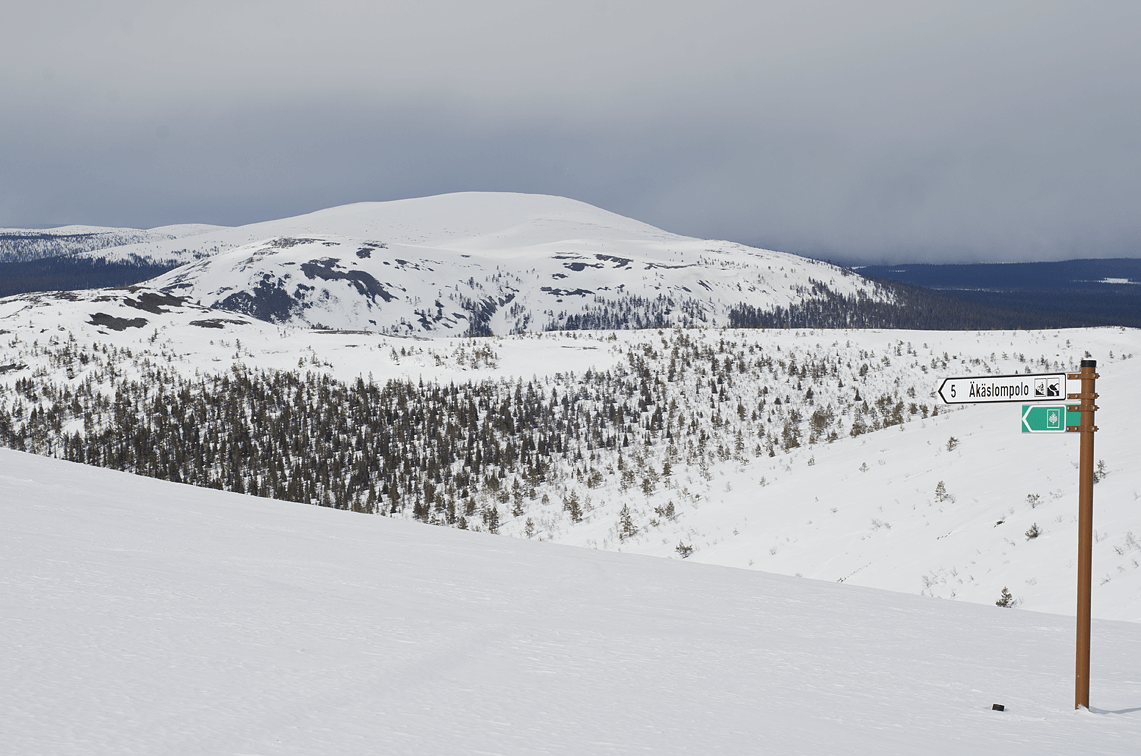 Why stay here
7 Fells Hostel is a cozy hostel situated in Ylläs, Finnish Lapland. The hostel is part of the local community and during your time here, you can have an authentic experience of life in Lapland. Äkäslompolo is a vibrant but peaceful village of 600 inhabitants in Ylläs ski resort. After your busy day at work, it's the perfect place to unwind and live stress-free life. Take a small hike in the fells and experience 24hr sunlight in the summer or go skiing in the winter (over 300kms of cross-country ski tracks) and watch the northern lights dancing in the sky right in front of the hostel from end of August until early April.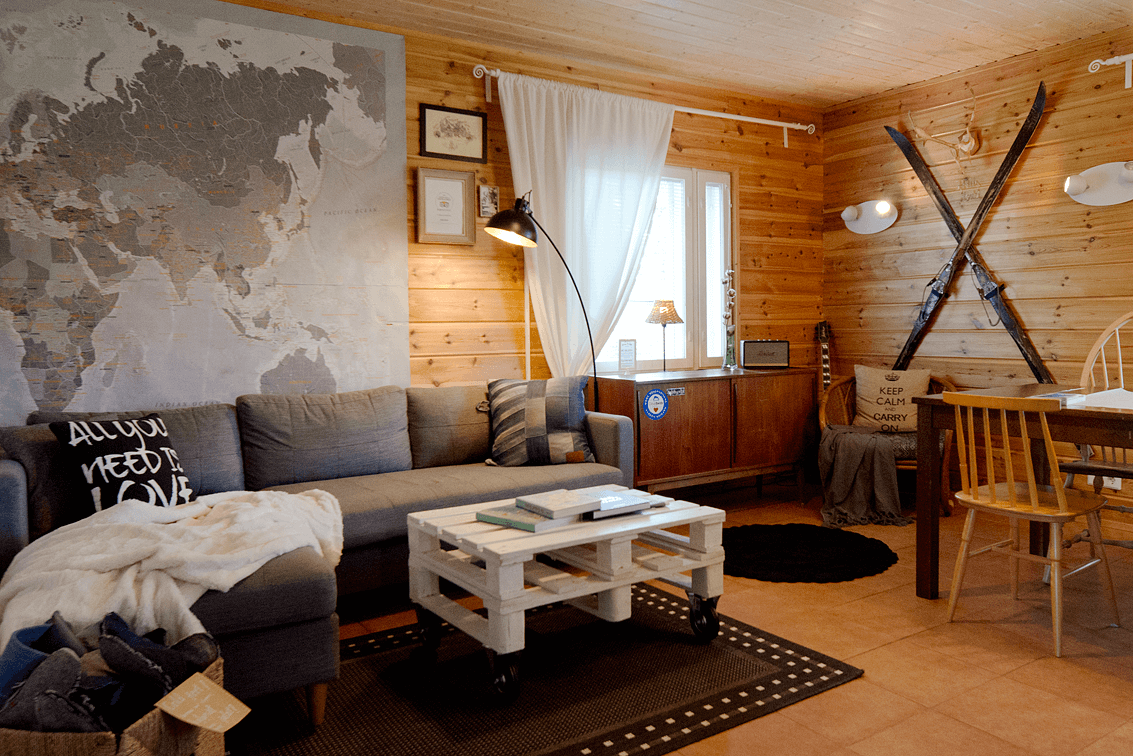 How does the hostel cater to digital nomads
All rooms here are equipped with a work desk & there's free Wi-fi at the hostel. The hostel also has a special cooperation with a local coworking place called Kohta Coworking where guests can get a special deal there (https://kohtacoworking.com/en/).
You can purchase a 10 day or a monthly pass when making a reservation with the hostel.
This is the perfect place to relax after a long day of work- your room prices includes access to the sauna in the evening. Plus there's free organic coffee & tea plus organic muesli & oatflakes in the morning. Other cool facilities at this hostel include a fully equipped shared kitchen, bike & luggage storage, ski waxing room, washing machine & dryer and a drying room for outdoor clothes.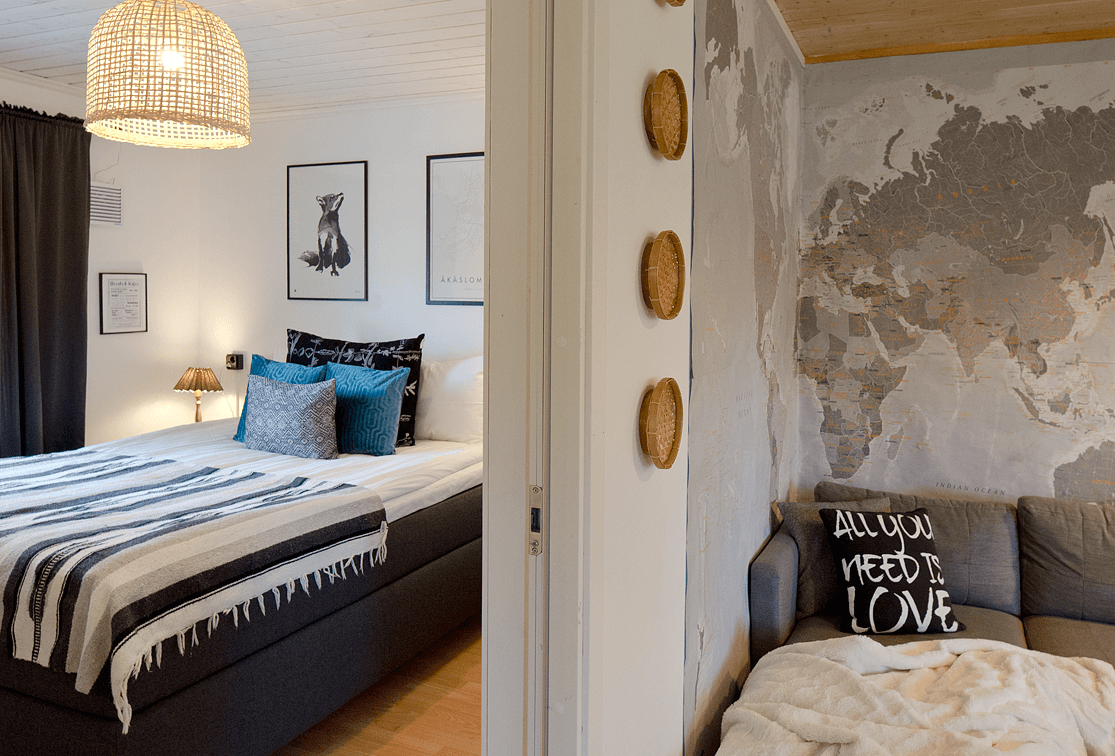 Rates and how to book
The hostel has a bunch of excellent coworking packages that range from a single room for €399, Double/twin room for €490 for 14 nights going upto €495 ( Single room) and €630 for a Double Room. Short term prices start from 29€ pppn, -10% for min. 4 nights stay.
Book directly on their website.
Just note: Packages are currently available from October until end of November and from next April onwards, otherwise only short-term accommodation available.
6. Away Hostel & Cafe, Lyon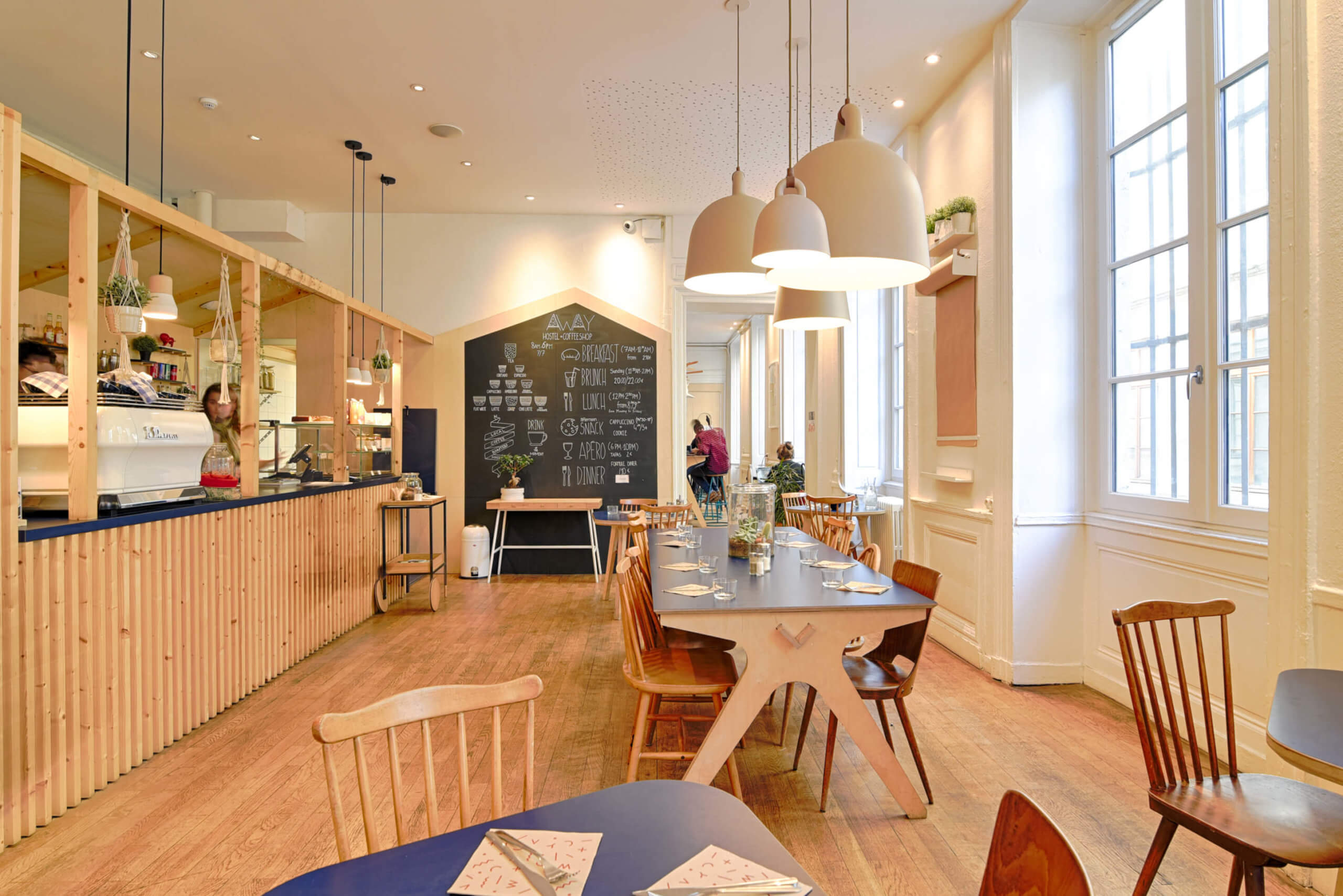 Why stay here
A perfect trifecta of cafe, hostel, and office within the middle of a UNESCO heritage site, the Away Hostel & Cafe is a popular spot with travellers and locals alike. Comfort and quality are the key words to describe Away- you can feel it in all of their spaces.

How do they cater to digital nomads
Digital nomads have their place here. There is a flexible, spacious, comfortable place with all the facilities you need : wifi, cafe, meeting-room and a dedicated range of events for nomads to meet people and discover the city.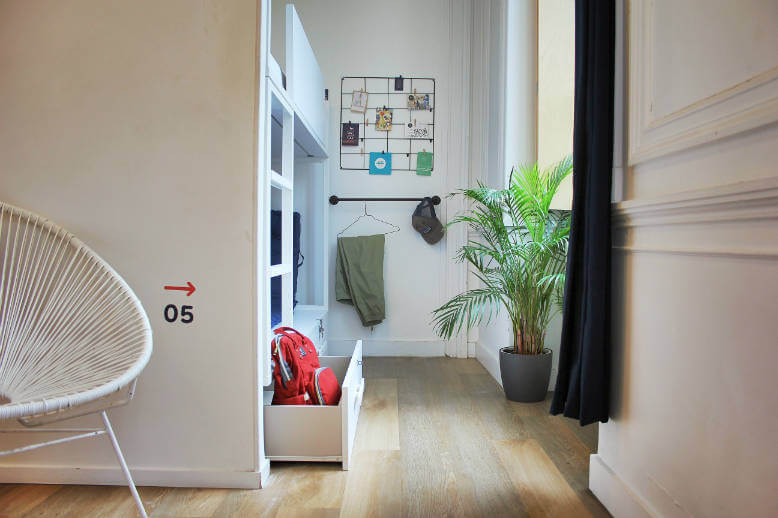 Rates and how to book
The other plus of Away Hostel is that it caters to all types of digital nomads with dorms of 4, 6 even 12 plus private rooms (with or without bathroom). Rates start at €21 a night for short term stays. For long terms stays beyond a fortnight, they offer a Coliving package of €22 a night ( 15 days and more) and that price includes breakfast, laundry and access to all social events. You can find more practical details here : https://www.awayhostel.com/en/lyon-coliving/
PS: Away Hostel has a smaller, more intimate sister hostel in the heart of Lyon called Slo Living Hostel that also offers a nice stay in the heart of the city. More details -hop over to their site http://slo-hostel.com/
7. The Beehive, Rome
Why stay here
The Beehive is a small, friendly, and relaxed hostel where the owners Steve and Linda want guests to feel like they are staying at the home of friends. It is strictly not a party hostel, but still sociable and they believe in the quality of connections and not the quantity. They provide lots of great information about what to see & do in Rome and a cozy, clean and peaceful atmosphere to return to after a day exploring the city.
How do they cater to digital nomads
They have wi-fi, desks in the rooms, and there is a wide variety of common area spaces to work from, ranging from the kitchen, lounge to their courtyard garden area. The Beehive also is a community space where from time to time where they hold low-key events to which both locals and guests are always welcomed. Events range from knitting circles to book readings to wine tastings, aperitivo evenings, art exhibits, and much more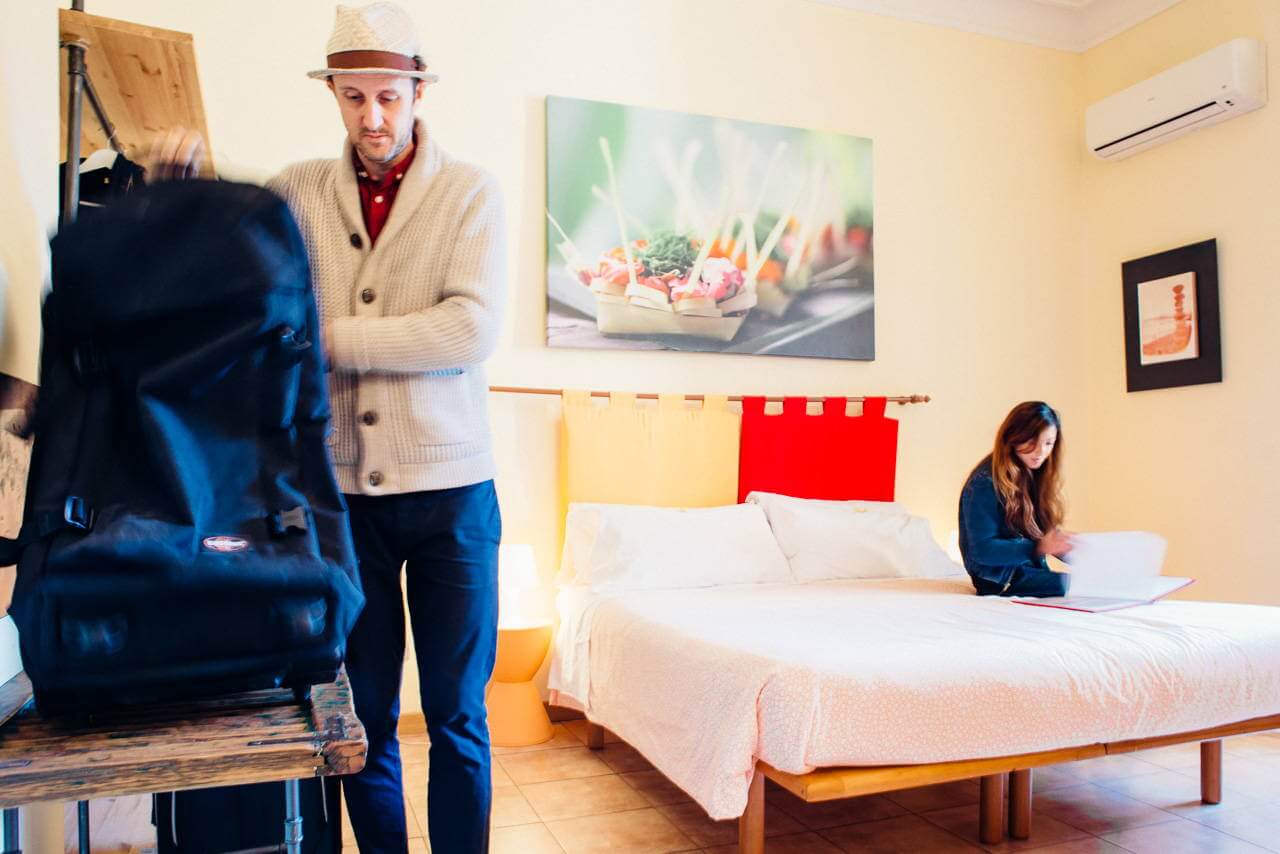 Rates and how to book
It is always best to book direct through their website.
Rates range per night from €20-35 bed in a 3 or 4 person dorm room to €60-80 double with shared bathroom & €80-€100 double with ensuite bathroom
8. The CoURT – CODE Pod Hostels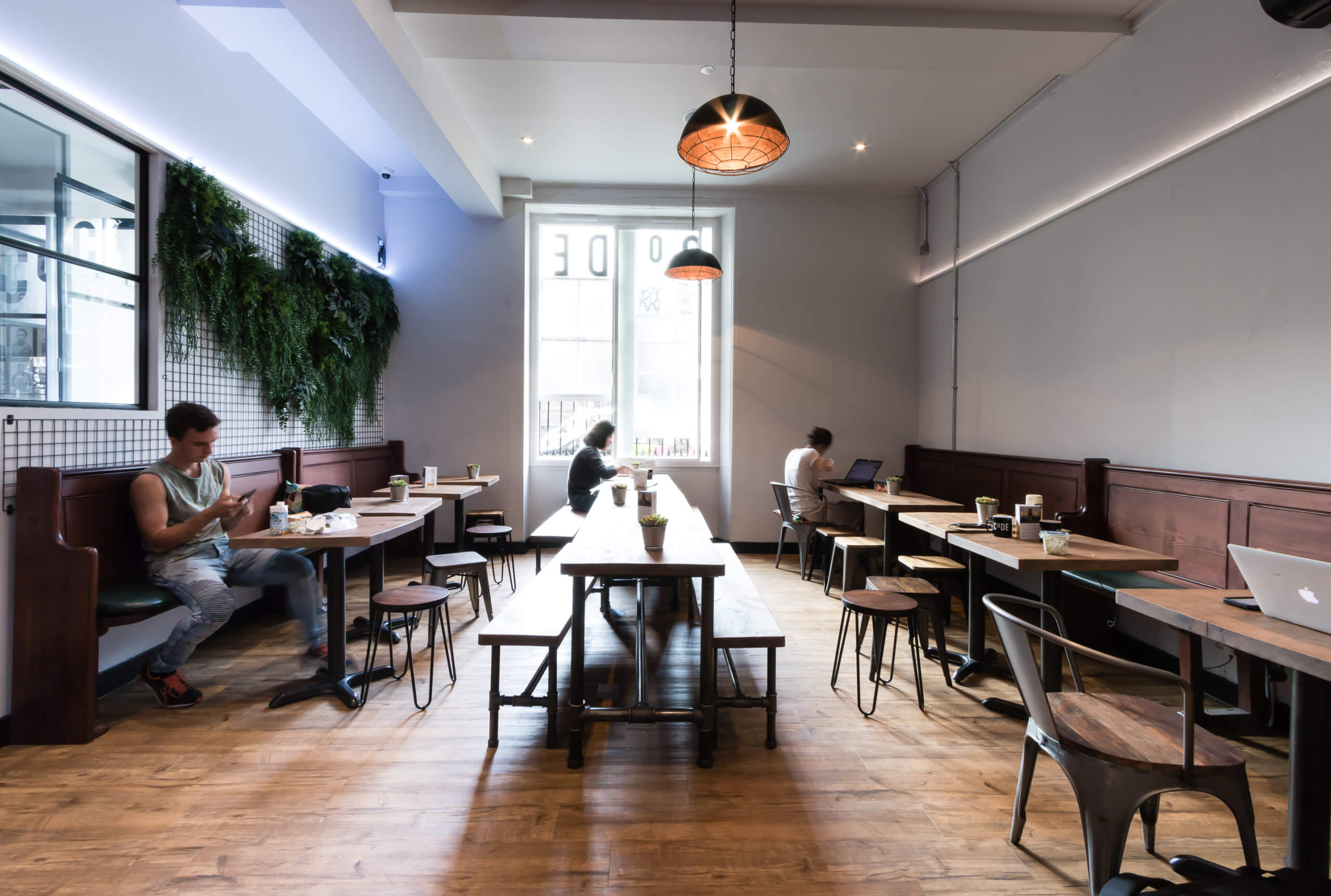 Why stay here
Located on the famous Royal Mile in Edinburgh, CODE's luxury hostel – The CoURT – is the ideal base for digital nomads to explore the city from. Transformed from a former courthouse and prison, The CoURT has budget friendly pods (which come equipped with a reading light, USB port/plugs, shelf, curtain and mood lighting which can be personalised), super affordable private rooms and a relaxed yet sociable communal space where guests can work, chill out and meet fellow guests.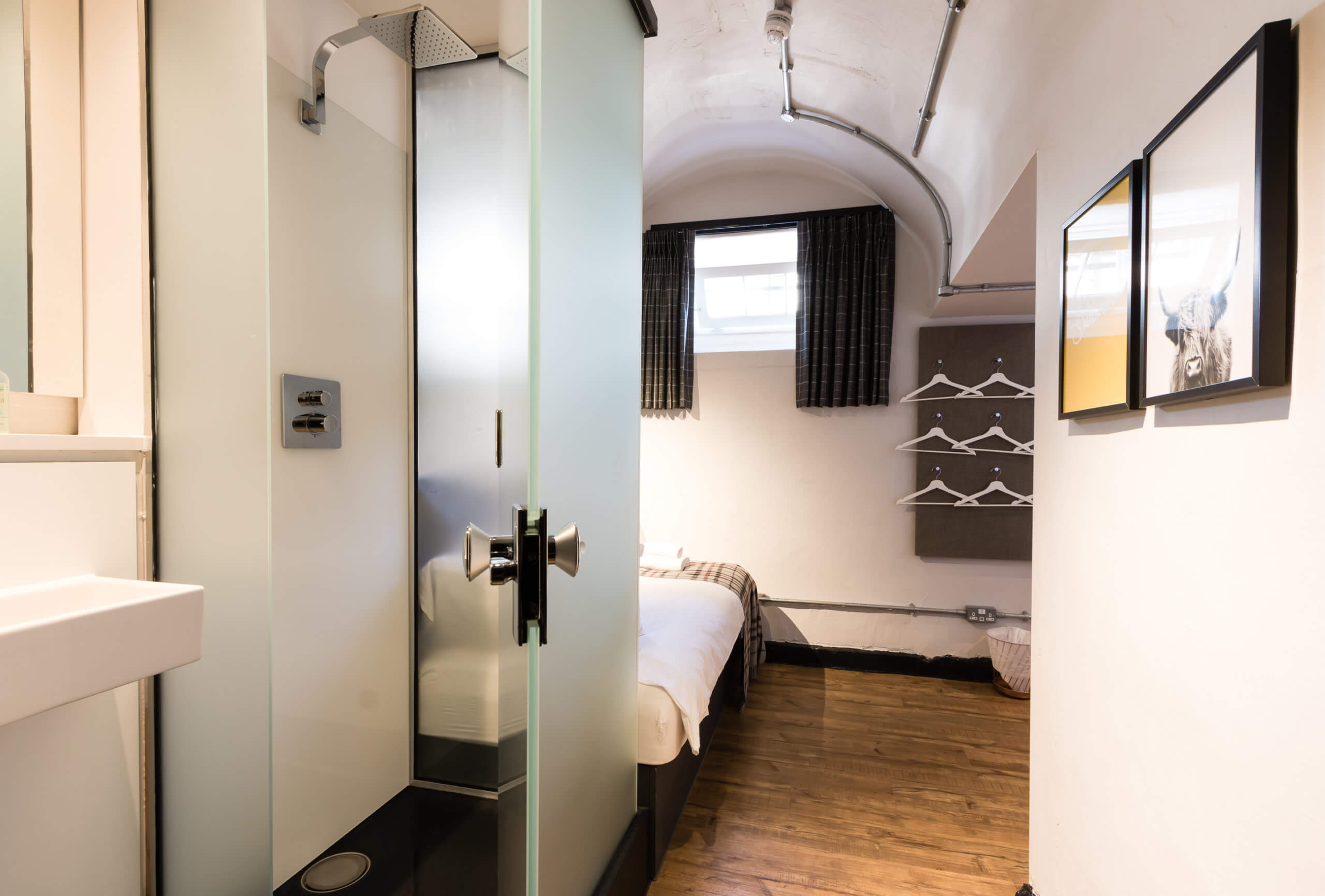 How does the hostel cater to digital nomads
Fast free wifi, communal space with tables to work on, daily social events including beer tasting, walking tours and hikes. They have also transformed their first hostel into the city's first coliving space for those looking for longer term stays.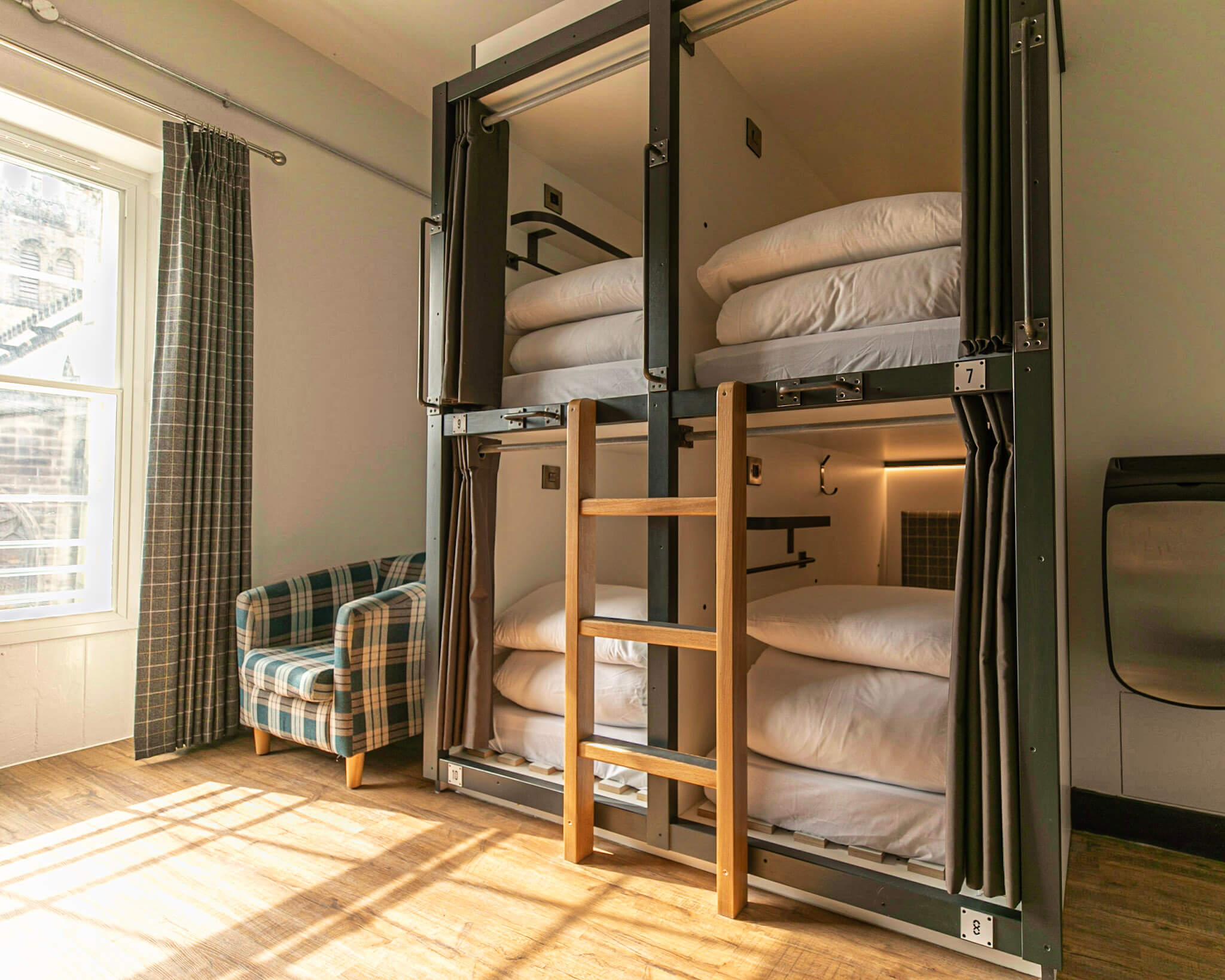 How to book your stay
Rates start from £56.13 for private room with ensuite and pod dorms start from £15.78. Get 25% off with the code THELOVEOFPOD when booking via their site.
9. Ecomama Amsterdam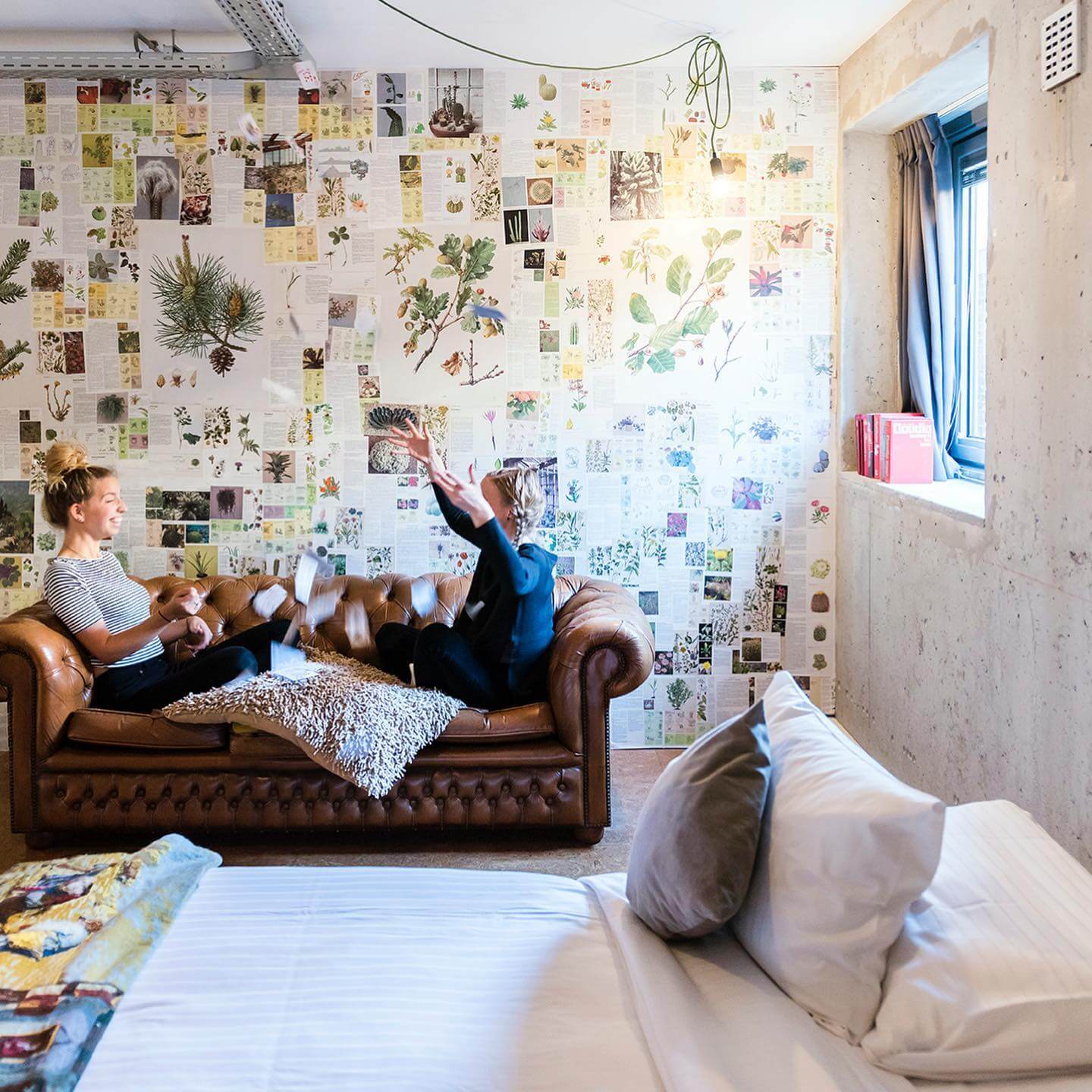 Why stay here
Ecomama is a green-conscious boutique hostel in the city-centre of Amsterdam. It's the right combination of the coziness of a community, the luxury of a hotel and meaningfulness of a social business.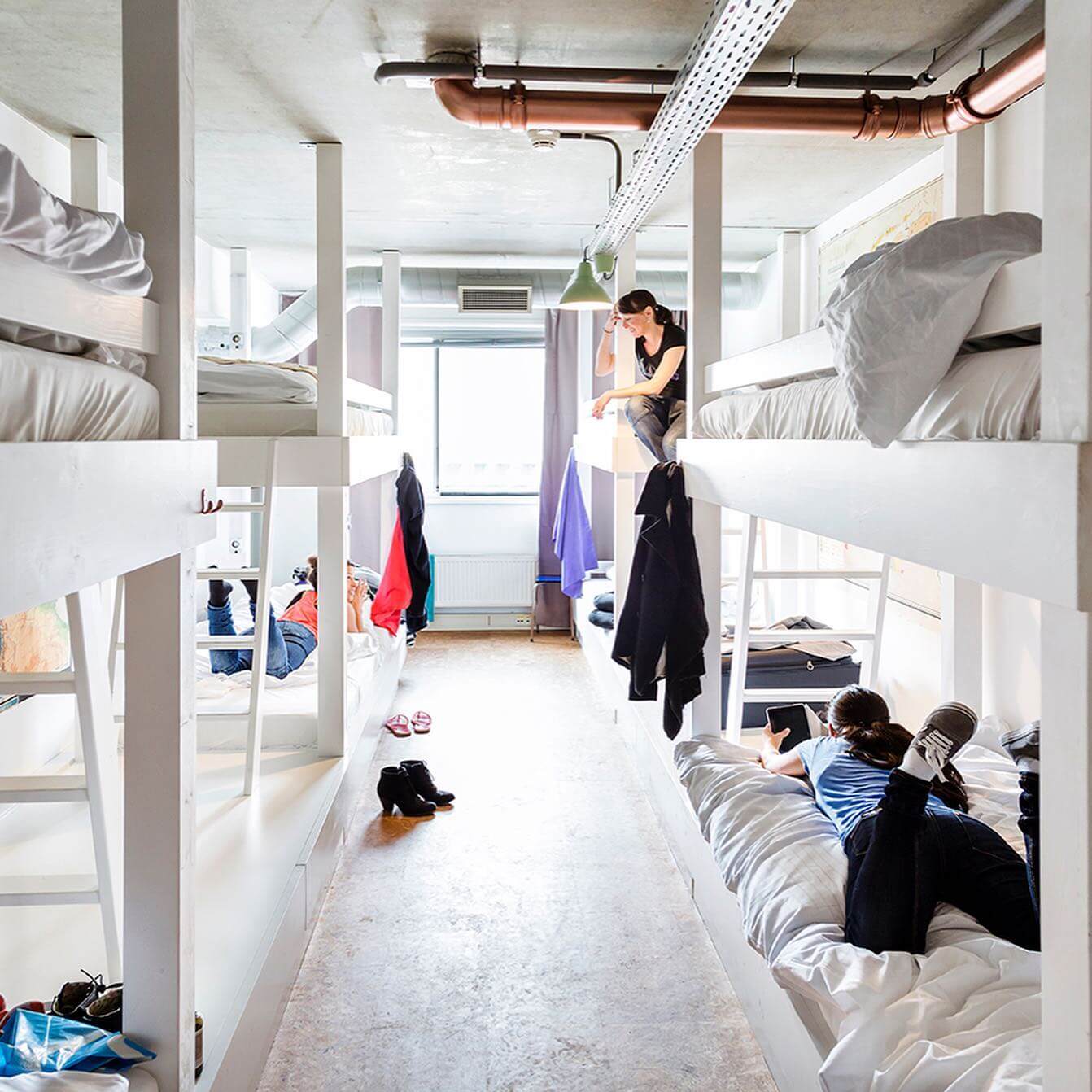 How does the hostel cater to digital nomads
Whether travelling with friends and in need of a few beds or exploring solo and looking for some luxury while visiting the city, Ecomama offers unique and personalised accommodations and 7 room types to choose from (which all range in size, privacy and budget). There's plenty of communal space to get inspired, dream, meet, share & connect. There is also a living room, fully-equipped kitchen, communal table, indoor swinging-chairs and teepee-tent (perfect for movie-nights) for guests to enjoy during their stay.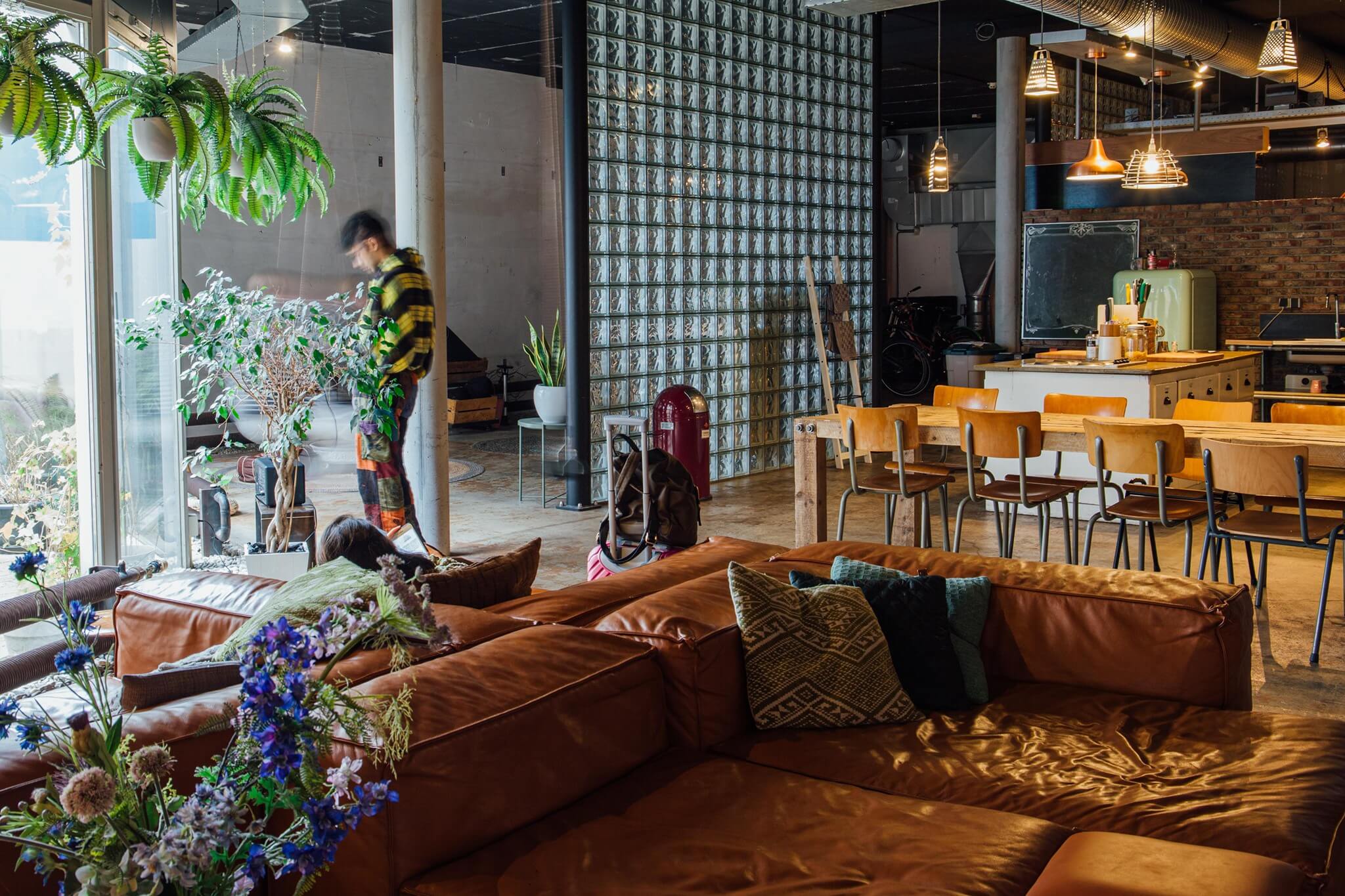 How to book
Rates start from €25.00 per night in a dorm. Book via their site.
10. Swanky Mint Hostel, Zagreb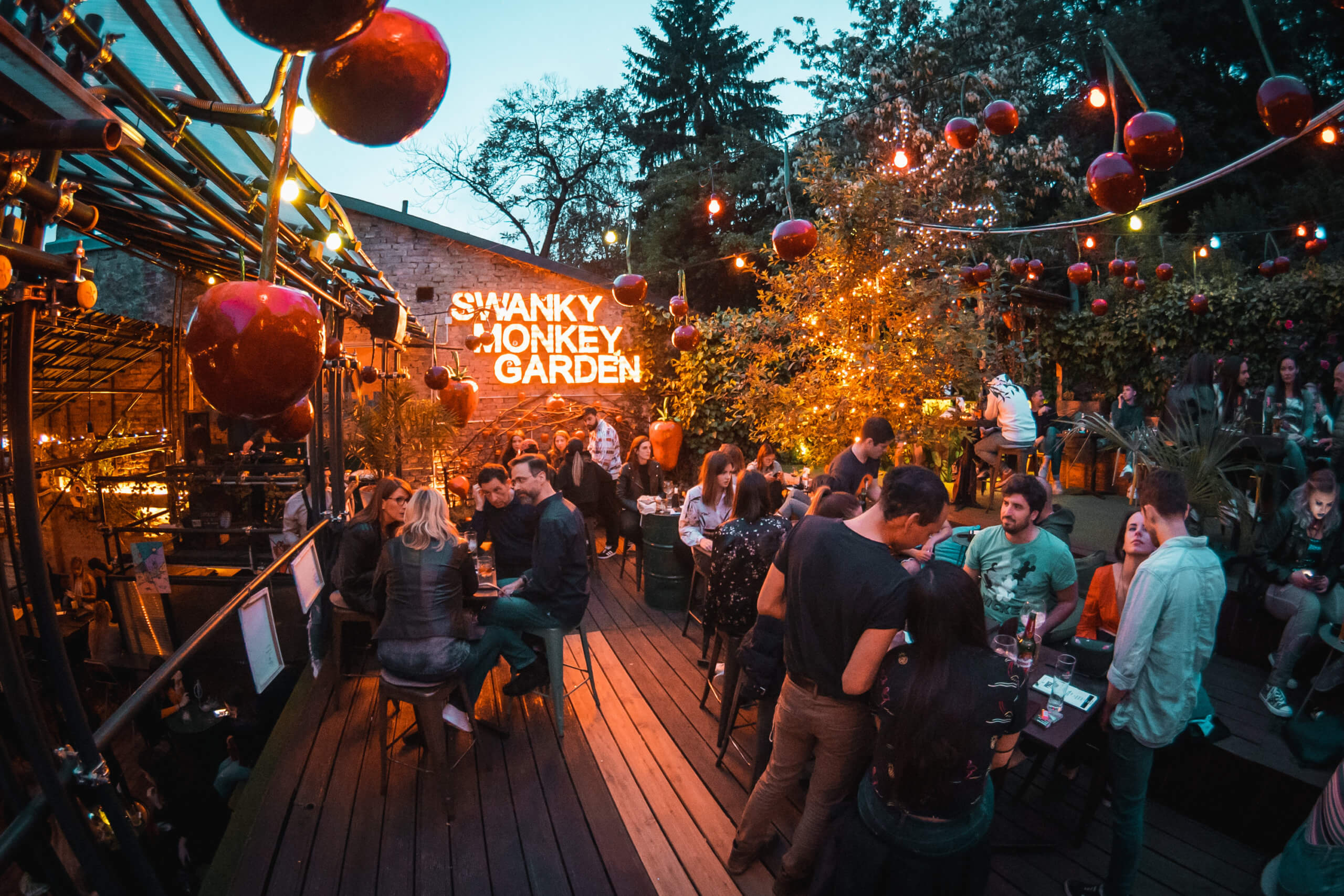 Why visit this hostel
Swanky Mint is the only hostel in Zagreb that has a pool, has one of the best cocktails bars in the country, and one of the best Asian fusion restaurants in the city so pretty often, you don't have to even leave the hostel and still get the best experience of Zagreb in one place.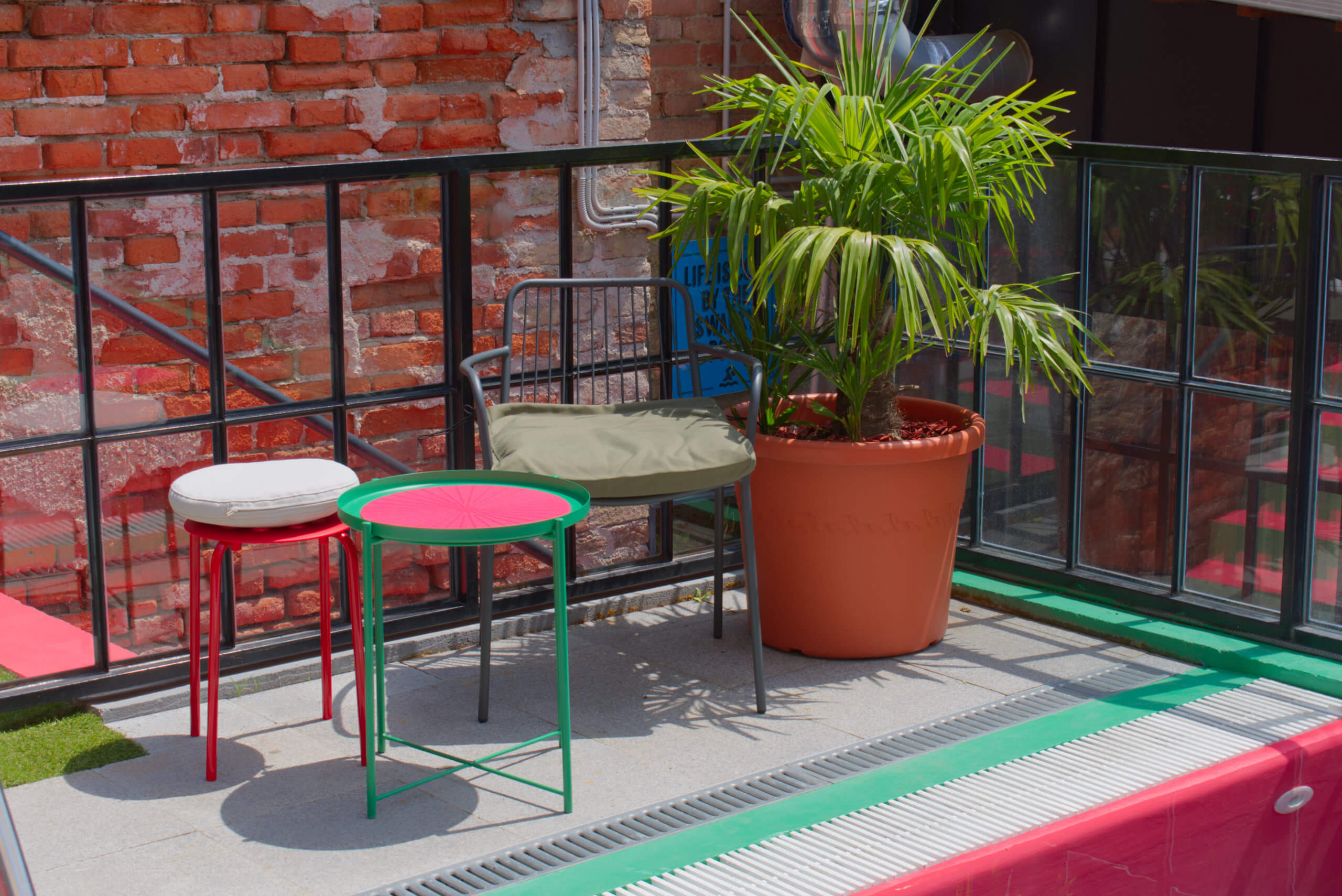 How does this hostel cater to digital nomads
With the rise of the digital nomads coming to Croatia and Zagreb, the hostel team added desks in all the private rooms and dorms for anyone who wanted to work from their room. Other than that there is the possibility to use their bar and terraces as a working area, with plugs available at every table. At the hostel reception you can print something for free, borrow necessary chords or adapters, pens and papers, even a mouse for the laptop if you need it. Internet here is free and fast, but sometimes it can happen that many people working here at once can cause for it to slow down, which they are currently working on to change and make better. And finally, with the popularity of digital nomads our country has recognised this demand so starting this year you can get a digital nomad visa in Croatia which made things a lot easier for everyone that wants to stay longer than 3 months here.
Rates and how to book
The hostel offers a huge 70% off on their regular monthly price during low season and 30% off their rates during high season.
The best way to book a long-term stay is to contact the hostel reception directly at [email protected]. On their website you can check out all the rooms and see what kind of room you like the best, and under Swanky deals you can find all of their long-term prices.
11. Superbude || Hamburg ( 3 locations) and Vienna
Why stay here
Hotel, hostel & home, Superbude is my favourite design hostel in Germany with a choice of 3 great locations in Hamburg and in June 2021, it opened its doors near Vienna's Prater.
Their hostels are home to transients, city explorers, experience seekers, busy people, interested people, dreamy people, sociable people and creative people – with one thing in common; looking for a place where experiences are lived and which feels like a warm home. With a hotel within walking distance of Vienna's Prater, as well as two houses in the port city of Hamburg, Superbude can be found in vibrant neighbourhoods in spectacular cities. Here, nights are turned into days; breakfasts are feasted and sometimes overslept. Here rooms are affectionately called "Bude", newcomer bands are put on stage and celebrated, books are read, drinks are tasted (often several in a row), dates are made and best of all, this happens on a basis of trust. Staying here is like sleeping over at a good friends house- a lot of fun.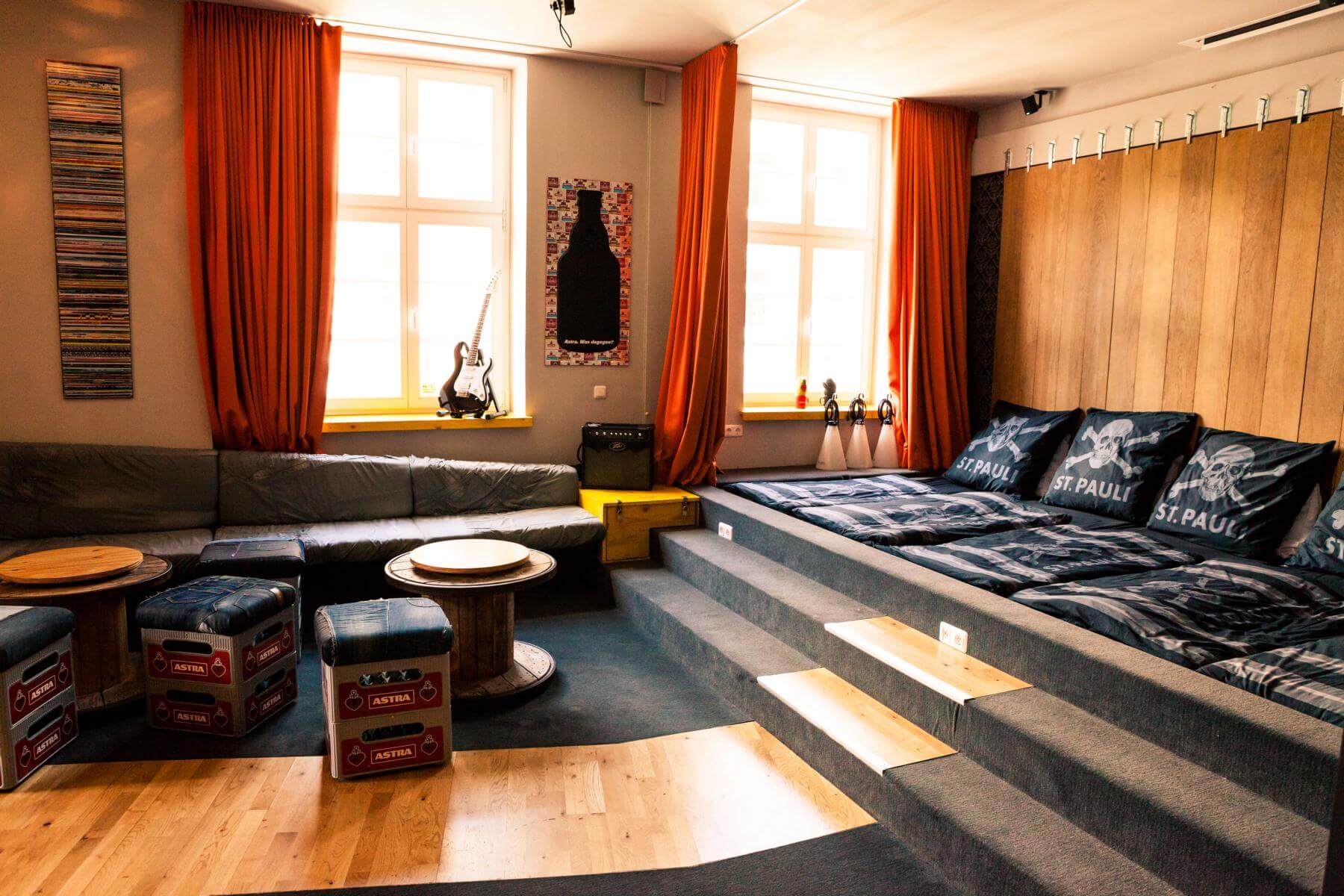 How do their hostels cater to digital nomads
For Hamburg, the hostels each have a brilliant location -colourful St Georg, the hip and vibrant St Pauli and also Altona (beautiful neighbourhood of Ottesen is only 10 min away)
All the hostels benefit from highspeed wifi. While there isn't a dedicated coworking space, all the hostels have cosy common spaces to work from. You can prepare your food in the Kitchenclub.
Plus after work, if you need a cocktail or wine, the receptionists will help you out. They have fridges and a snack box in the hostel lobby.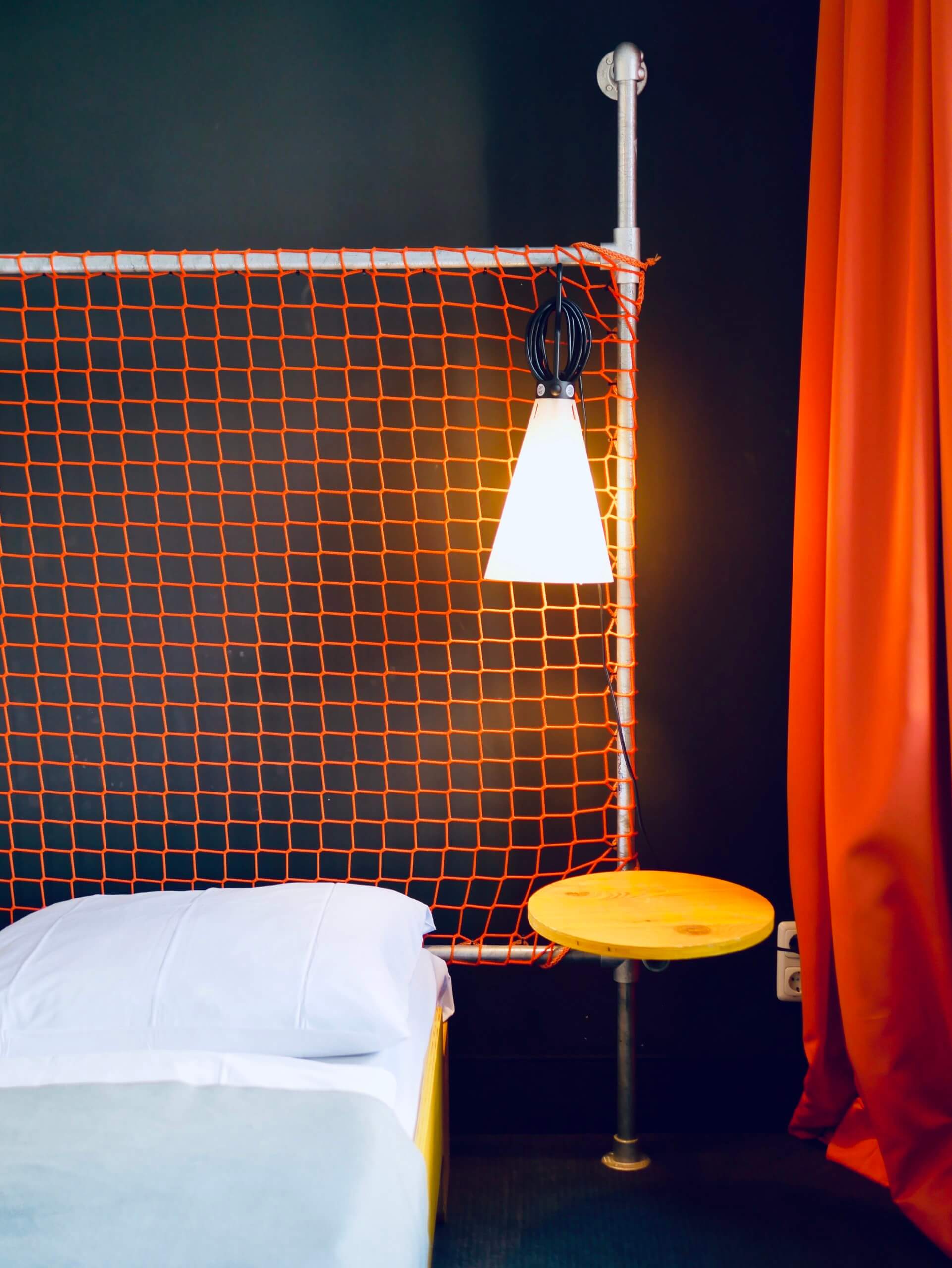 Rates and how to book
Room rates start from €69 and can booked via their website.
12. Les Piaules, Paris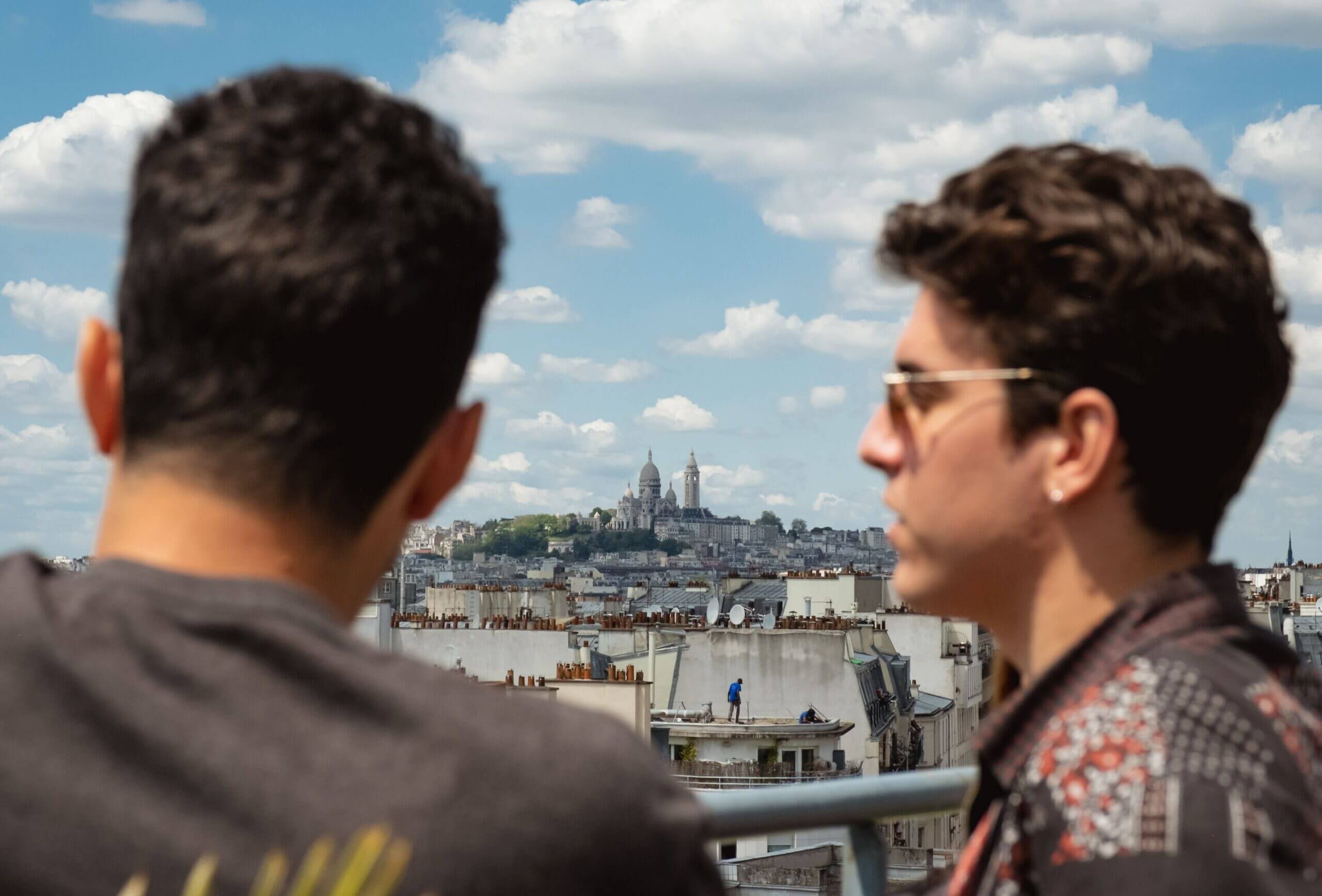 Why visit this hostel
Situated in a 1930's renovated 'Art Deco' building in the upcoming district of Belleville, Les Piaules is a fab design hostel with a hip bar, custom made bunk beds and a rooftop terrace that offers unparalleled views of the Paris skyline.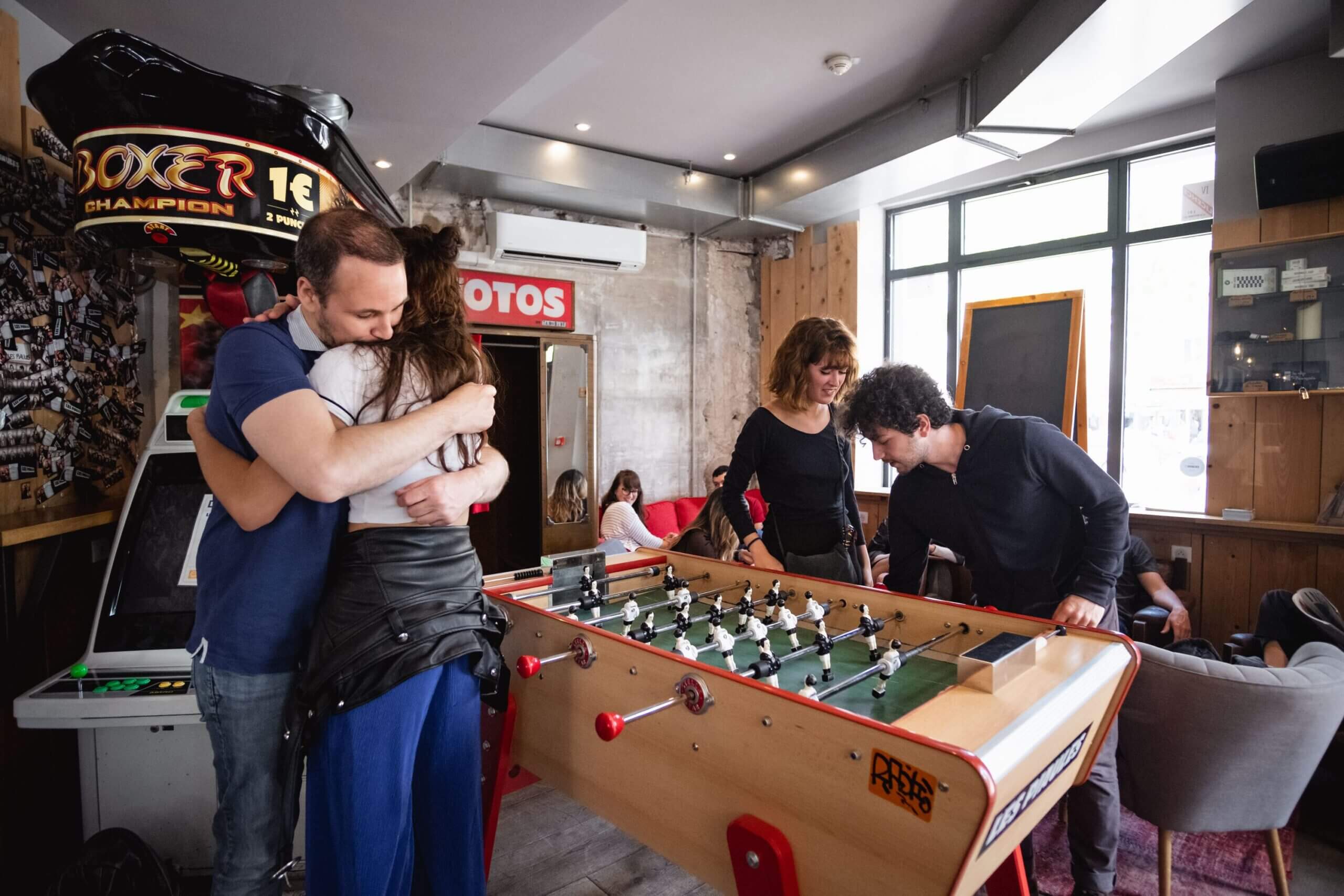 How does it cater to digital nomads
The founders are 3 young entrepreneurs from Paris who travelled and worked remotely for a year on the road and used that experience to create a space that caters well to nomads and remote workers- Their custom made bunk beds have privacy curtains, a reading light, power plugs, private lockers and a comfy mattress which is called the 'Le Plumard.'
The wifi here is free and fast. Plenty of cool spaces to work from- you have the rooftop terrace that offers unparalleled views of the Paris skyline or work from the hostel bar which offers a cosy space and a carefully curated selection of local beer (they have on tap BapBap beers -IPA, Pale Ale and white, made in a local brewery just a 10 minute walking distance from hostel. Guests can visit the brewery), coffee and French specialty drinks. The bar is packed with locals in the evenings enjoying aperitif so it also a great place to meet locals.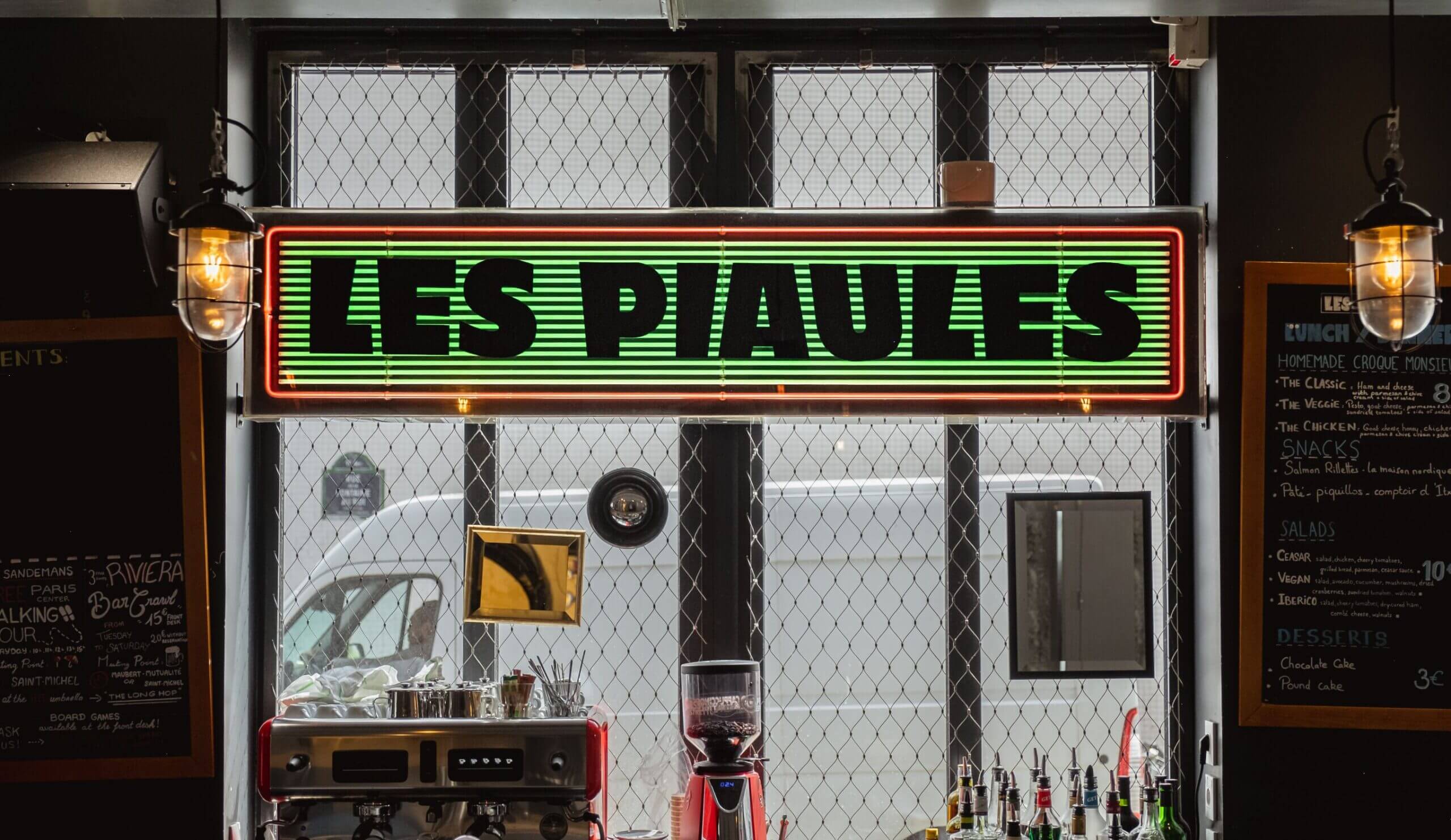 Rates and how to book
Average price of a single bed in a dorm starts at €25 and €100 for a double. Contact [email protected] to make a booking
13. YellowSquare Rome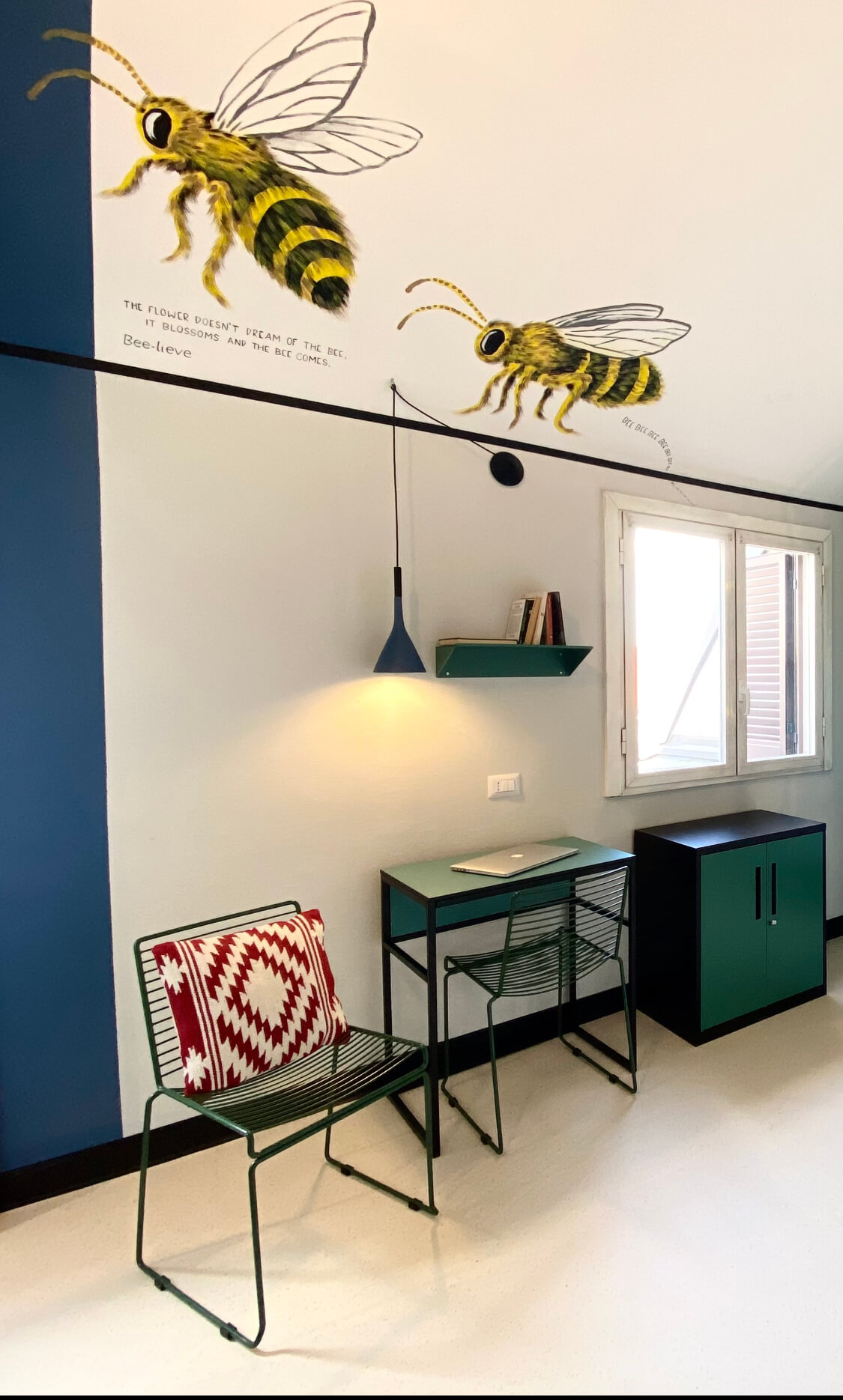 Why stay here
The hostel is set near Termini station and has a popular bar downstairs with youthful party atmosphere. They offer different activities: tours, free strolls, yoga classes, karaoke nights, art classes, pasta cooking class with their amazing chef Marco, Dj school and the Escape room. YellowSquare is not a place where you just lay your head to rest in a bunk bed.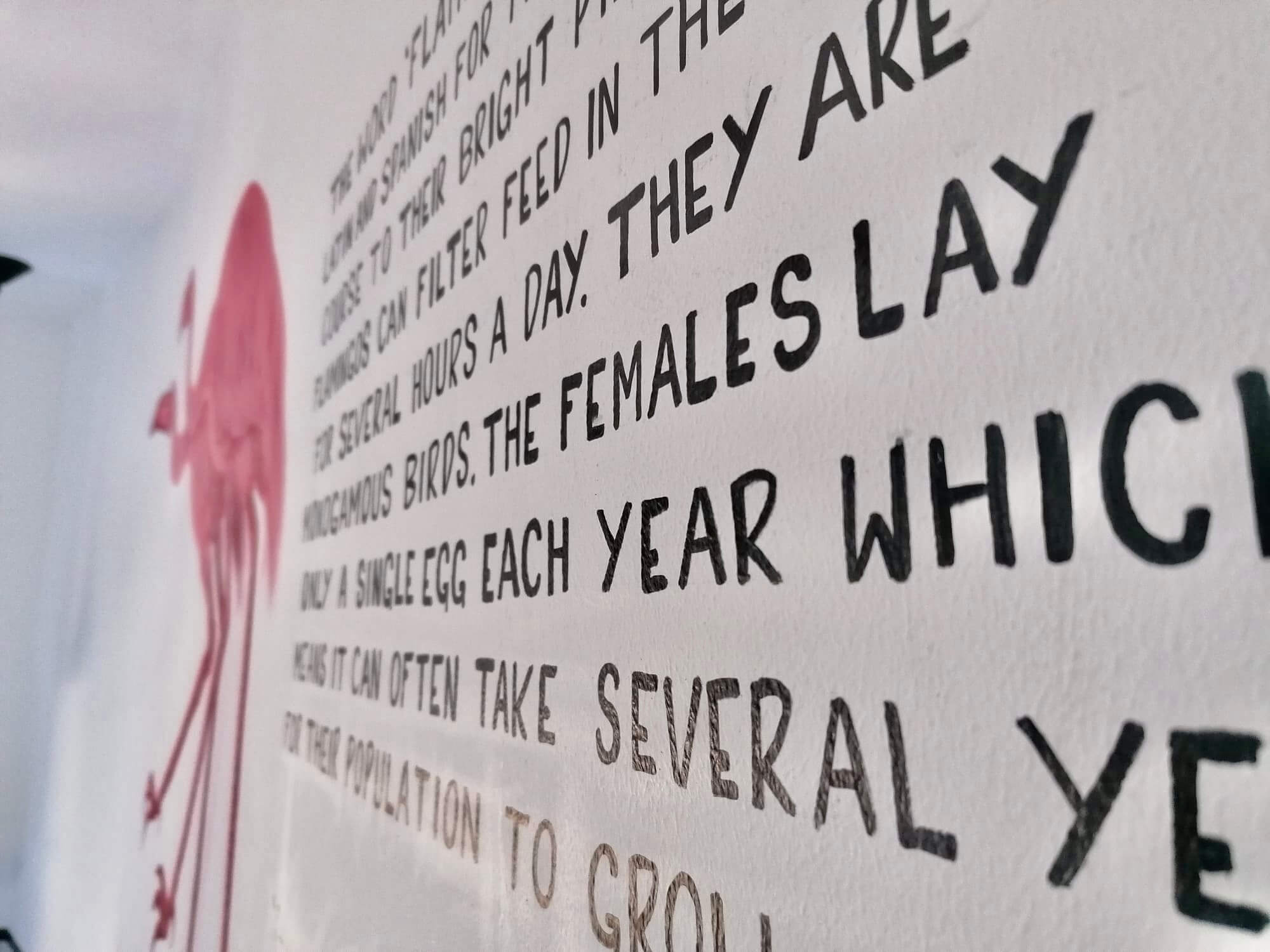 How does this hostel cater to digital nomads
The hostel has a co-working space and meeting rooms that will allow you to book a safe and quiet space to work on a dedicated desk, make a call in privacy, print and get your career or business going while discovering the city.
There is free Wi-Fi, a bar, food available all day, a patio, meeting rooms, a Kitchen fully equipped, tours, activities and events all the nights. Plus they have a "Yellow school" -free lessons for all people who want to improve and learn new skills. Last, but not the least you can rent gear here for a photo or video shoot!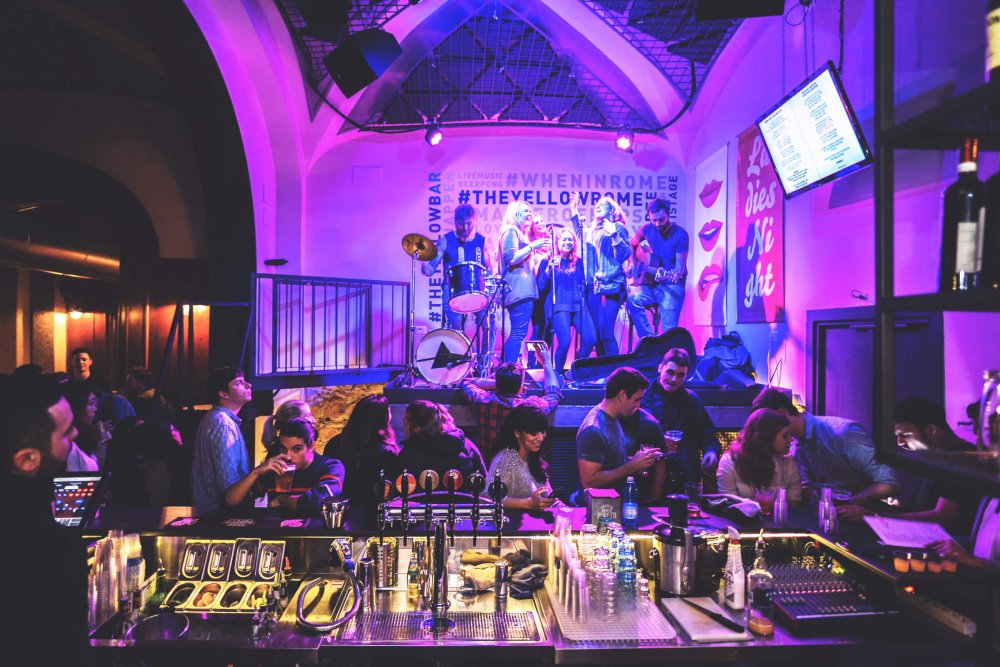 Rates and how to book
YellowSquare Rome rates start from €18 for a bed in a dorm ( going upto €40) and privates start from €40 ( going upto €130)
A dedicated desk space in their coworking space ranges from €10 to €20 a day.
You can book via their website www.yellowsquare.it
Note: YellowSquare will be launching in Milan and Florence shortly.
Star features of Yellowsquare Milan include a 250 people capacity concert hall in a deconsecrated Chapel while YellowSquare Florence will have a rooftop swimming pool. Stay tuned to their website: www.yellowsquare.it for more details
14. Hektor Design Hostel, Tartu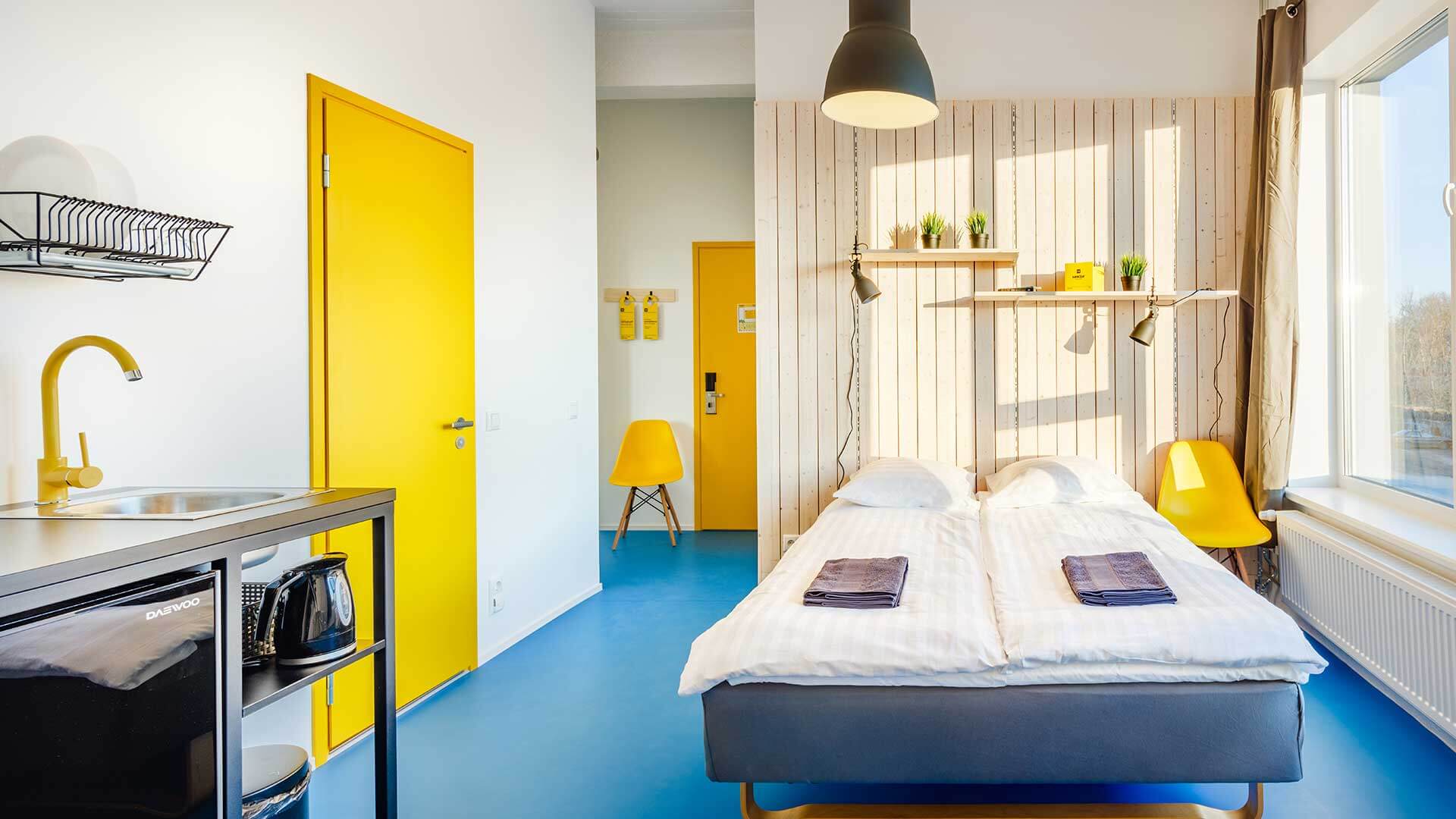 Why visit this hostel
The combination of a traditional hostel service at an affordable price for digital nomads to remote workers to backpackers plus a minimalist, yet functional and unique design makes Hektor Design Hostel a truly revolutionary accommodation concept in Estonia and in the entire Baltics.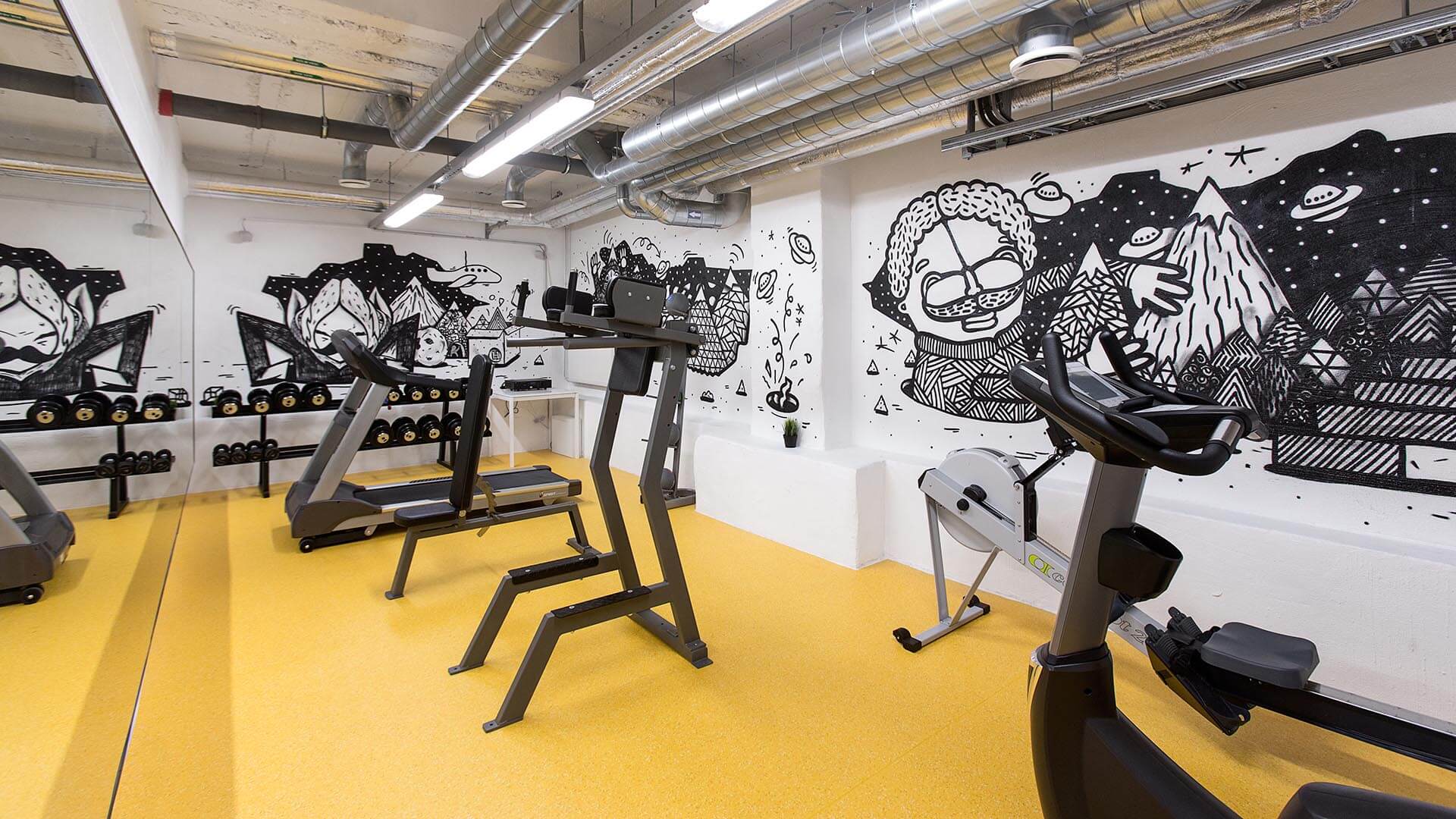 How does it cater to digital nomads
The hostel has been converted into an inviting and convenient living space from an old commercial space dating from the 1950s. Launched in 2016 with 112 rooms, the hostel's impressive amenities include a high-quality lobby café which is perfect to work from or their meeting rooms plus there is a library, guest kitchen, gym and jacuzzi, laundry and ironing facilities. The rooms at Hektor have been furnished in a modern and sophisticated manner – a minimalistic interior design is balanced with eye pleasing colours, natural wood, high quality comfortable beds, kitchenettes and private bathrooms. Guests also benefit from a 24/7 reception, free wifi and parking, a variety of extra services which include a generous breakfast buffet.
The courtyard here is a busy event space in the summer months with a regular programme of parties and concerts so it is the perfect place to meet locals. Tartu's main attractions, Tartu Raekojaplats and Old Town, are also within walking distance.
How to book
Rooms for 1 person with bathroom start from €31 and €41 for 2 people. Book via their website: https://www.hektorstay.com/hostels/en/
15. Steel House Copenhagen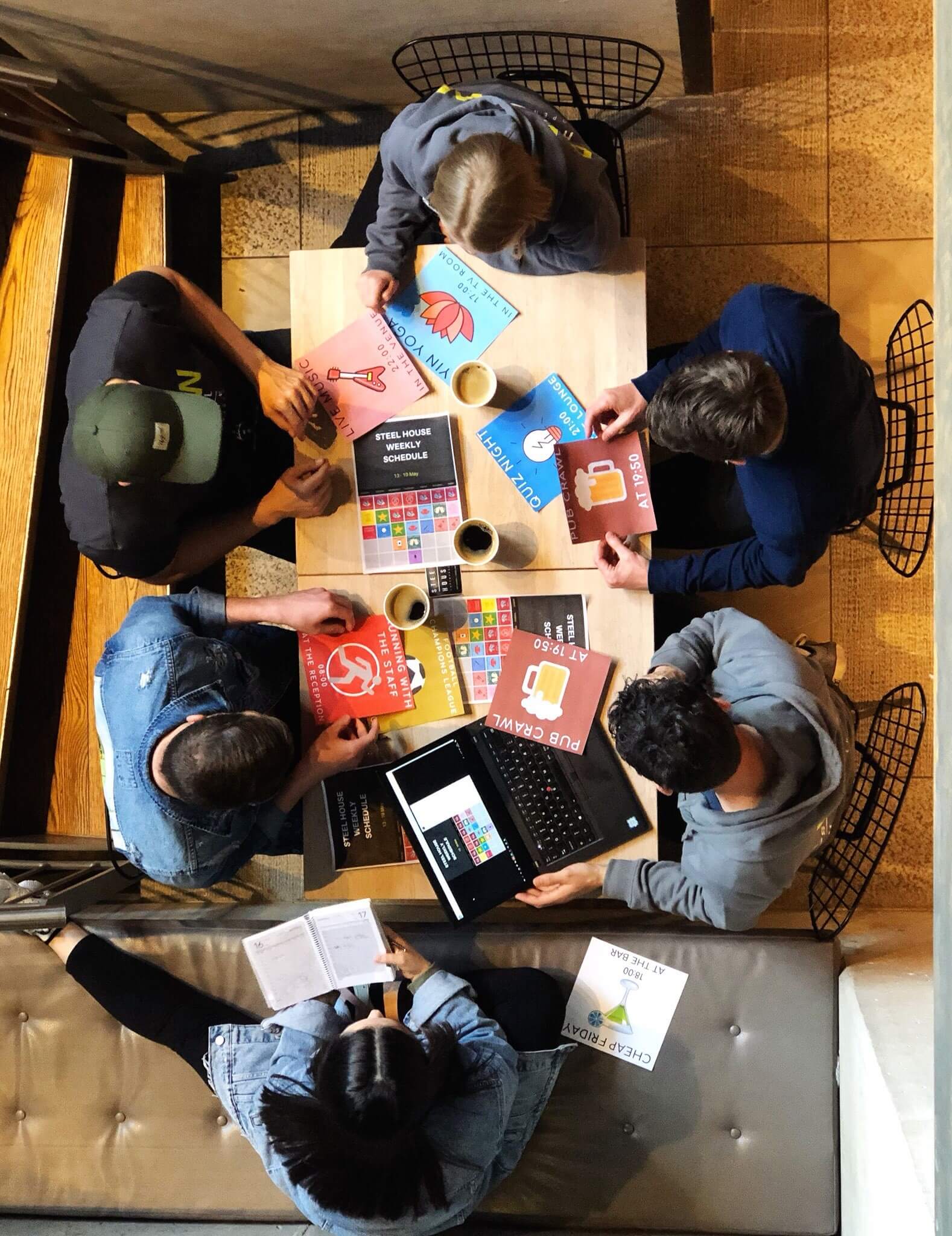 Why stay here
When you take an old union building from Danish Steel with its very unique Corten Steel facade and create a hostel with some pretty unique facilities -indoor pool, cinema, bar and well equipped gym, you get something more than just another hostel.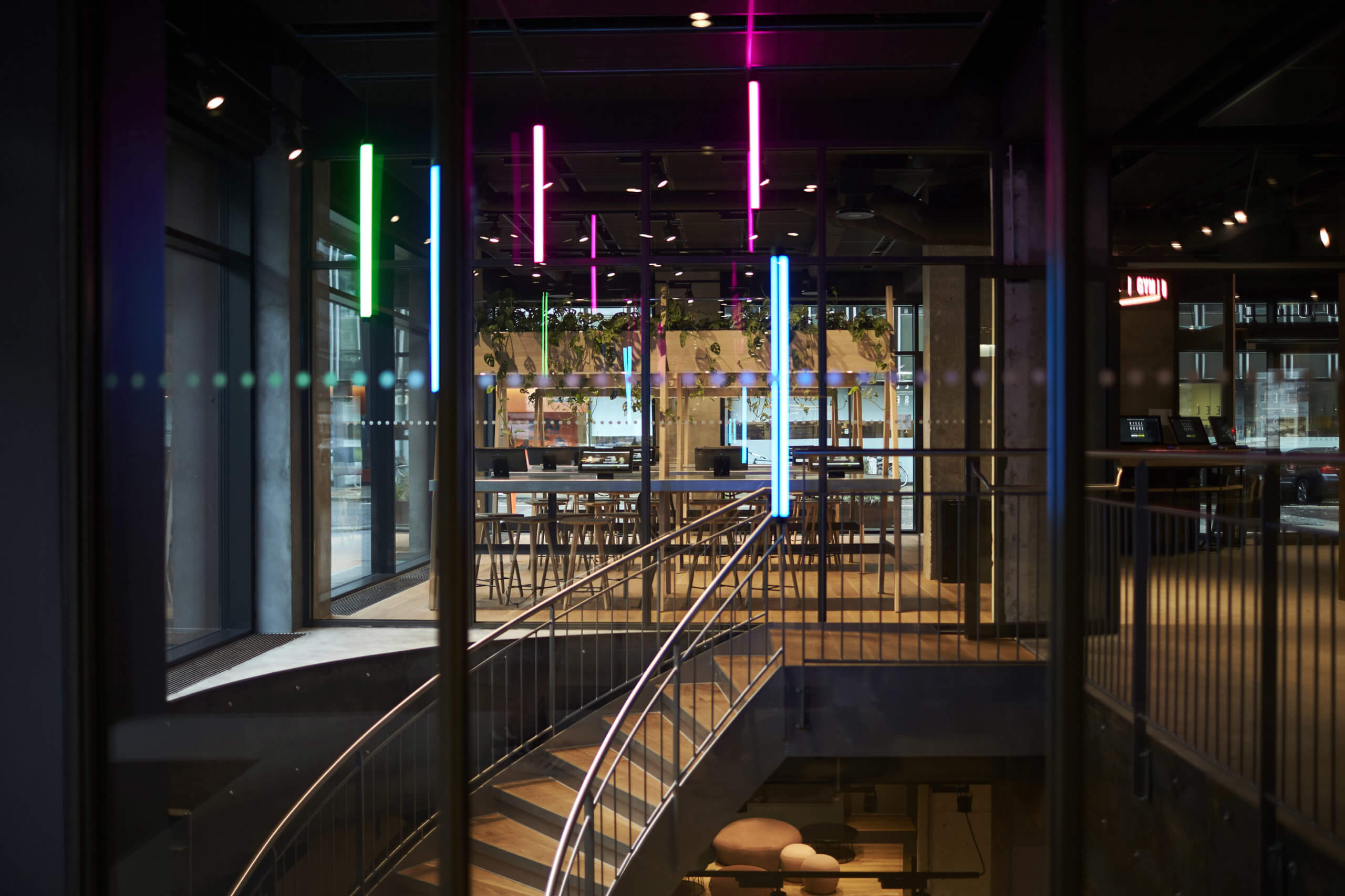 How does this hostel cater to digital nomads
Guests can connect to their free wifi throughout the house and join fellow nomads in their choice of spacious large working spaces-on the busier ground floor or escape downstairs if they need more quiet.
It is a nice, warm and friendly atmosphere to work from and call home-there is a 24/7 reception in case you need help with anything plus guests can look forward to a cool programme of social activities that include yoga classes and their extremely popular quiz & karaoke nights. Rooms, dorms and beds are created to make you feel at home, private and comfortable. Another big plus is their huge communal kitchen plus fantastic sized lounge which offer the best happy hour drinks offers in Copenhagen.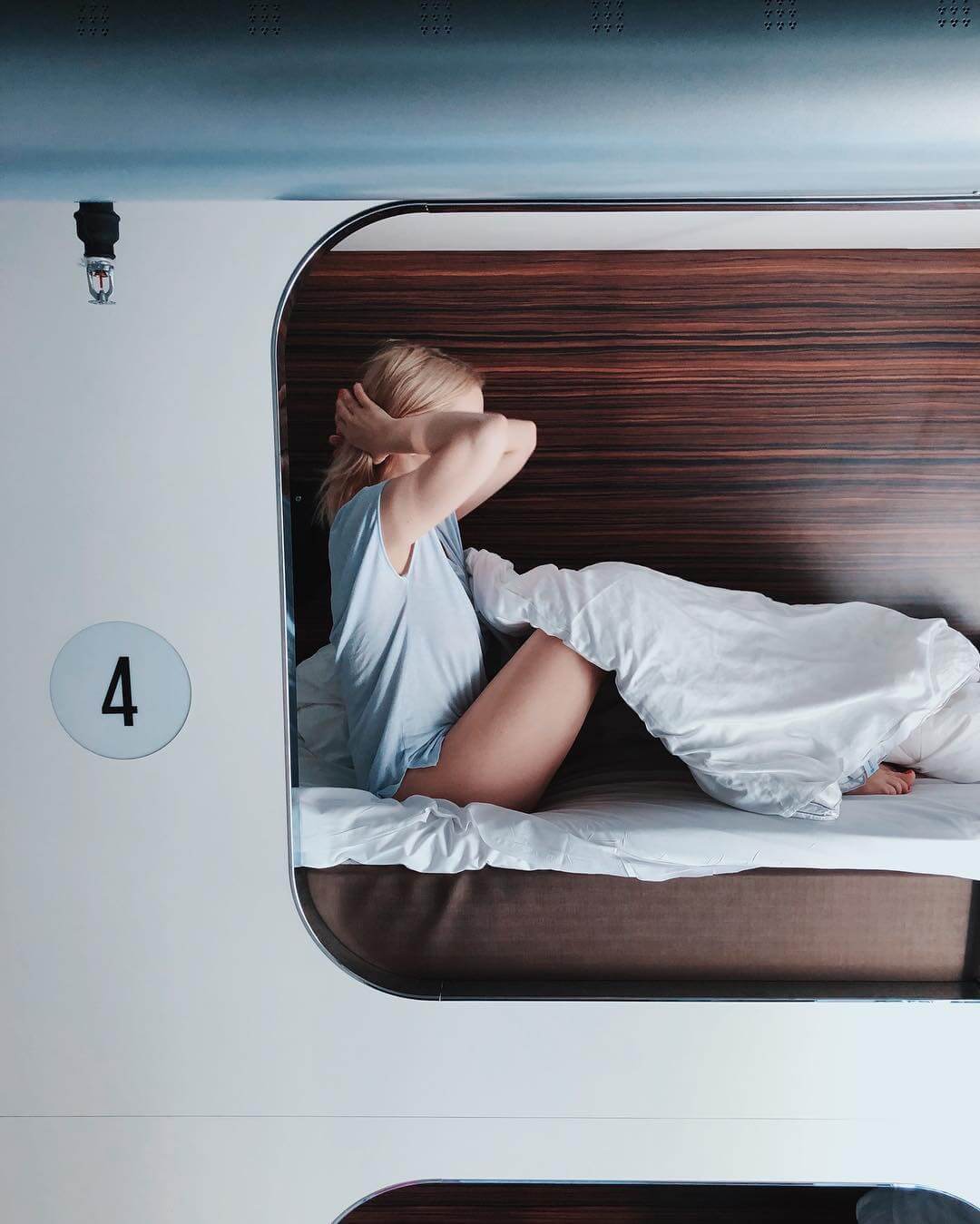 Rates and how to book
Room rates start from 125 DKK -drop them a line at [email protected]
16. El Granado Hostel, Granada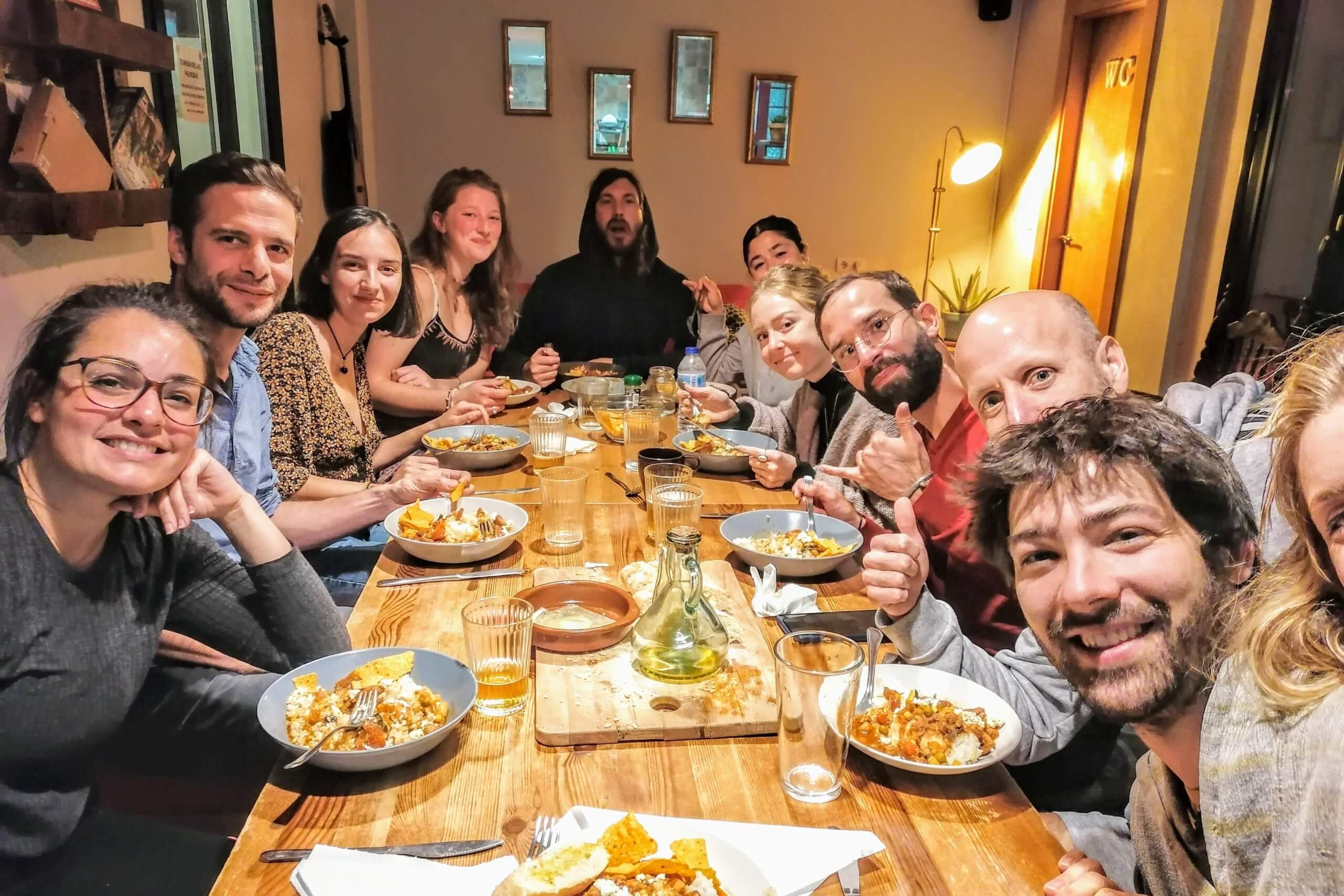 Why stay here
El Granado Hostel was nominated this year by Hostelworld customers for the most social hostel in the world so you are in the right place if you are here to work and also meet travellers from across the globe. The atmosphere is special here and you'll always find someone either in the kitchen or in one of their dreamy rooftop terraces ( they have 2). The hostel has a fantastic range of social activities that include gypsy cave dinners, hikes in nature, trips to the beaches nearby, family dinners, mojito nights and even Abs, HIIT and yoga classes.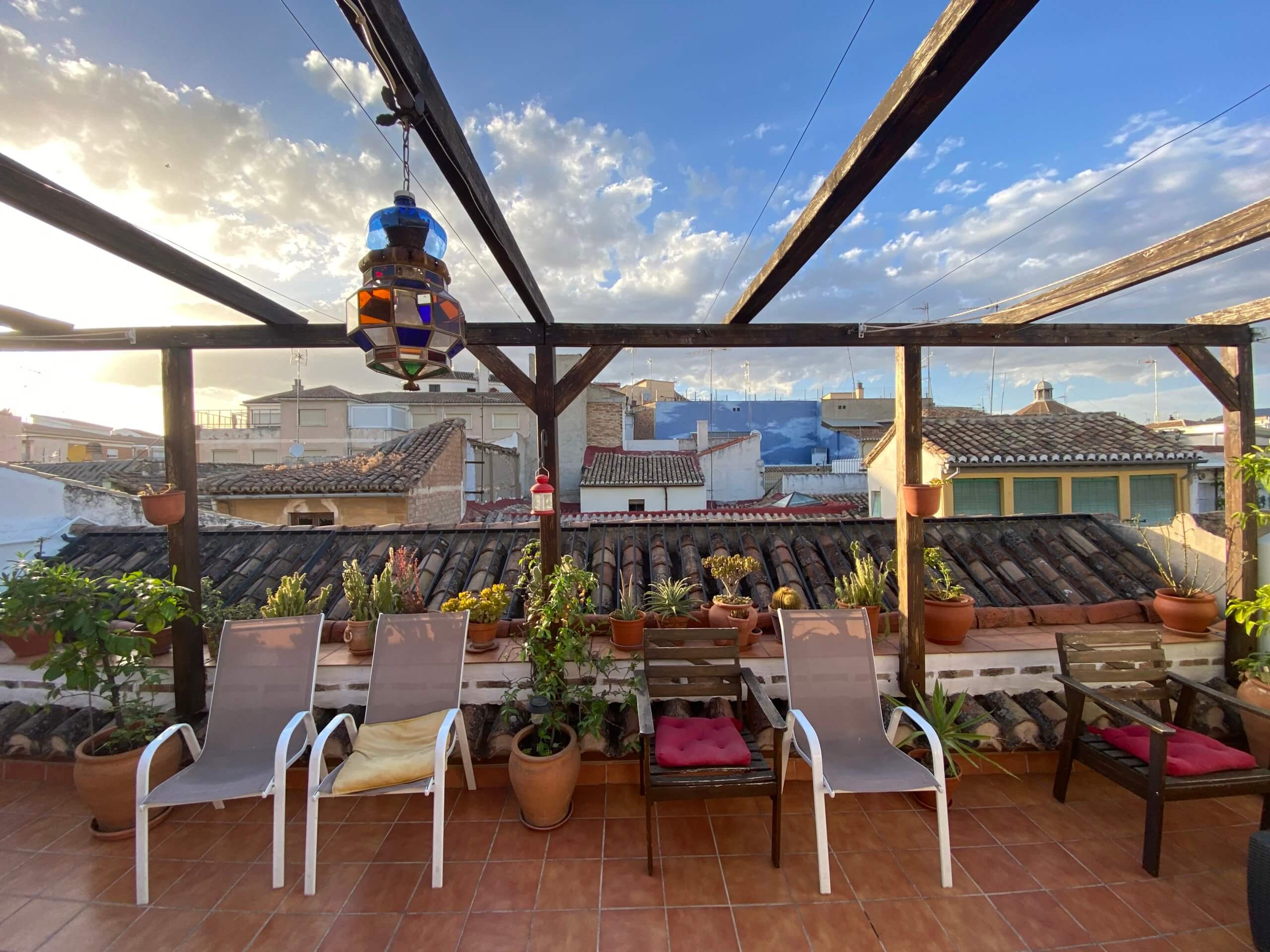 How does this hostel cater to digital nomads
Pretty well-they have fast optical fibre Wi-Fi throughout the hostel, 2 rooftop terraces and a dedicated work/study area on the ground floor, open between 9am and 9pm, as well as a fully fitted kitchen.The hostel also has a collaboration with 2 co-working spaces in Granada, which provide discounts to our guests. Plus, their extensive social programme of activities makes it easy to meet other nomads and travellers on the road.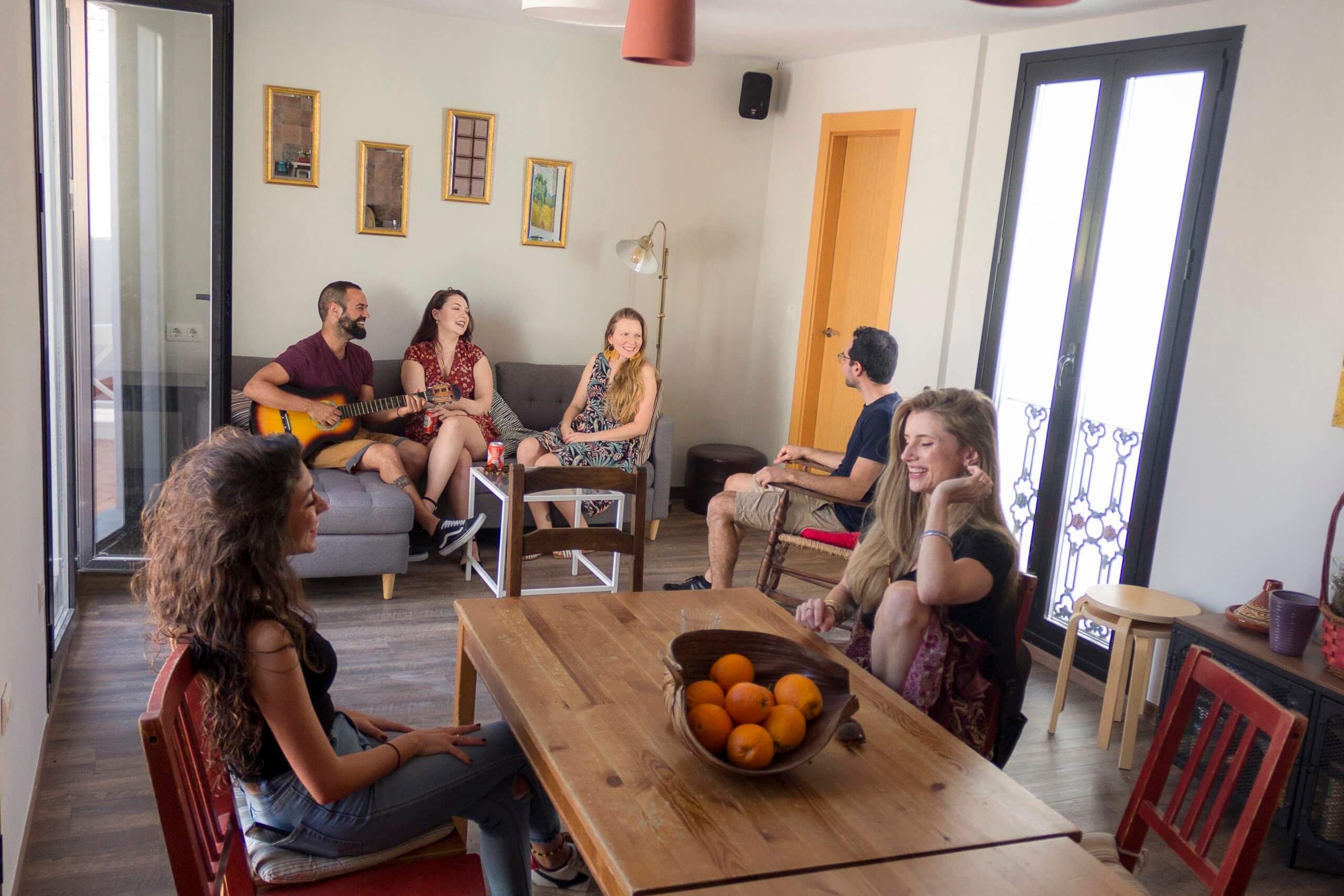 Rates and how to book
Short term rates: €112/week in a 8 or 6 bed dorm; €175/week in a single private room with shared bathroom
Long term rates: €405/month in a 8 or 6 bed dorm; €700/month in a single private room with shared bathroom
To book WhatsApp +34634811587 or email [email protected]
17. Wombats City Hostel London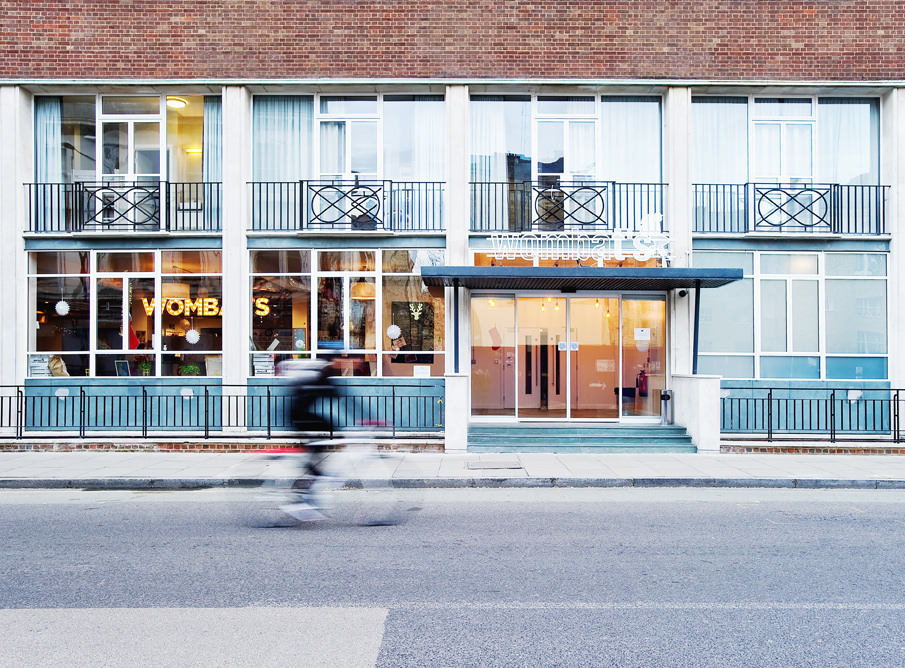 Why stay here
Wombat's The City Hostel London is my favourite hostel in London . I love the location in the Docks, only minutes away from sights such as the Tower Bridge, the Tower of London, and the City Hall and an easy walk from the buzzing nightlife of Shoreditch. Not only is the location awesome, the building itself is beautiful. Formerly a seamen's hostel, the building was converted to an amazing travellers' oasis and features a huge bar, a courtyard, a cosy hangout area in the lobby, and all the amenities a backpacker could wish for.
How does the hostel cater to digital nomads?
Digital nomads profit from superb wifi connection throughout the hostel and can work in spacious common areas (indoor and outdoor). Social events are a big part of the hostel life, however, currently, the offer is limited due to the ongoing restrictions. Plus their legendary WomBar has the best drinks prices in town and a great place to meet fellow hostel guests.
Rates and how to book
Long term stays between 8 and 28 days can be booked easily on their website. Simply choose a stay period in the booking engine and the offered room categories (6-bed dorms and double rooms) will be shown. The longer you stay, the higher the discount – up to 30% from our direct rate. You didn't find what you were searching for – contact us at [email protected].
OPENING SOON
JO&JOE Vienna
Opening end of August 2021
Why visit this hostel
Launching at the end of August, the brand new JO&JOE Vienna will benefit from a great location, right next to Westbahnhof station. Signature features of the hostel will be its huge rooftop (500 sqm) , self pour beer taps in their bar and the fact that it will be sharing a building with a brand-new IKEA city-store.
How does the hostel cater to digital nomads
The hostel aims to provide free, fast working Wifi throughout the building. There will be no dedicated coworking space as in their words, they would not like their 'guests to sit in a grey and silent little room' but rather they makeuse of their community spaces in the building such as restaurant, bar, and rooftop. There are two meeting rooms available for those who need bit more privacy and space.
Rates and how to book
For the best rates, book through their homepage (all.accor.com), or directly via email. Dormitories start from 18€. Stays are possible up to 14 days.
Clink78
Opening September 2021 ( TBC)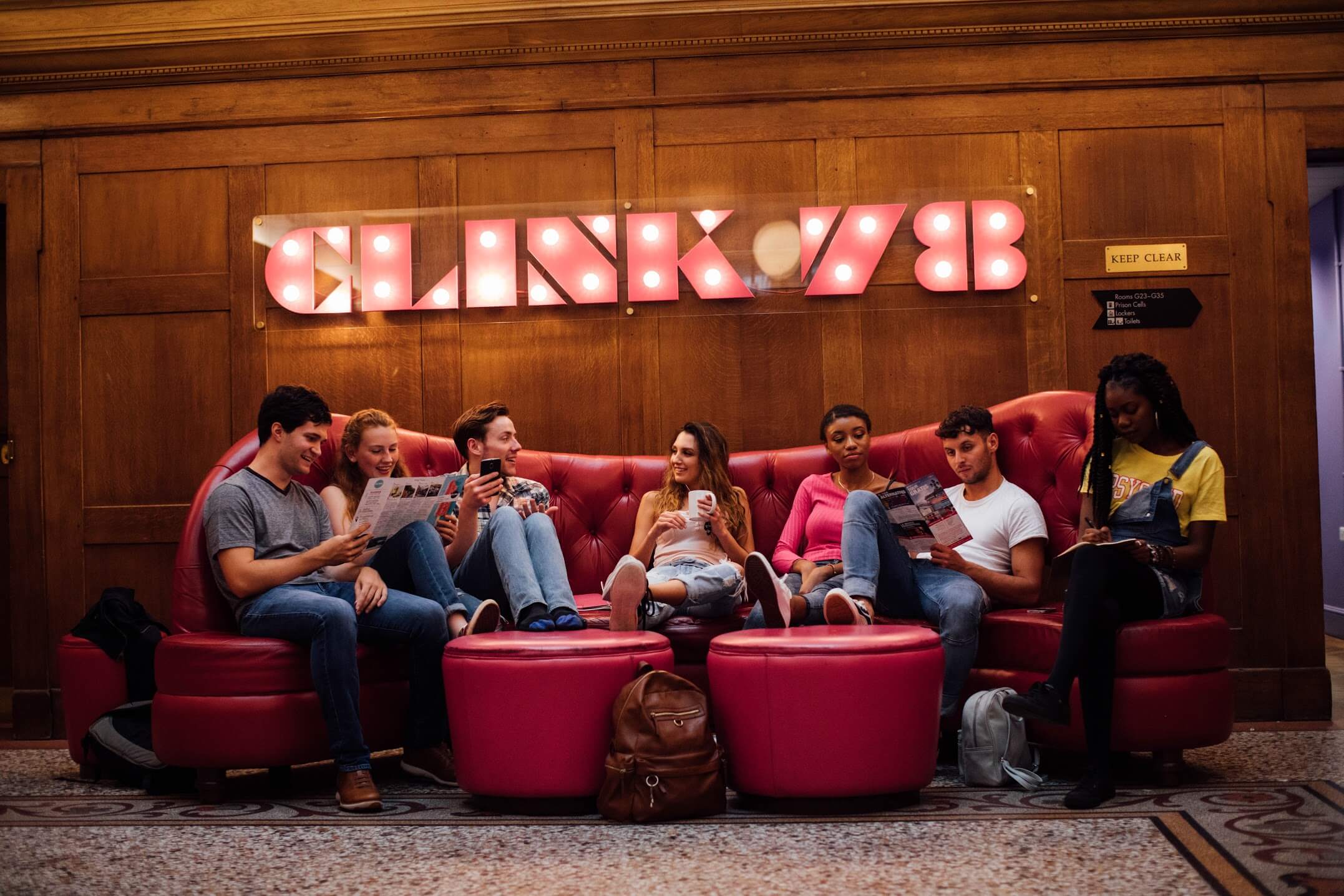 Why visit this hostel
Clink Hostels' flagship London site, Clink78, is a unique building which has been transformed from a 19th century courthouse. During lockdown, the property has undergone a significant refurbishment and will be reopening in August with the inclusion of state of the art pod beds, a fully virtual check-in process and a dedicated space in one of the 'courtrooms' for digital nomads to both work and socialise. Clink78 is located in the buzzing cultural quarter of Kings Cross, which also boasts unrivalled transport links – in fact, it's the best connected neighbourhood in London and the UK.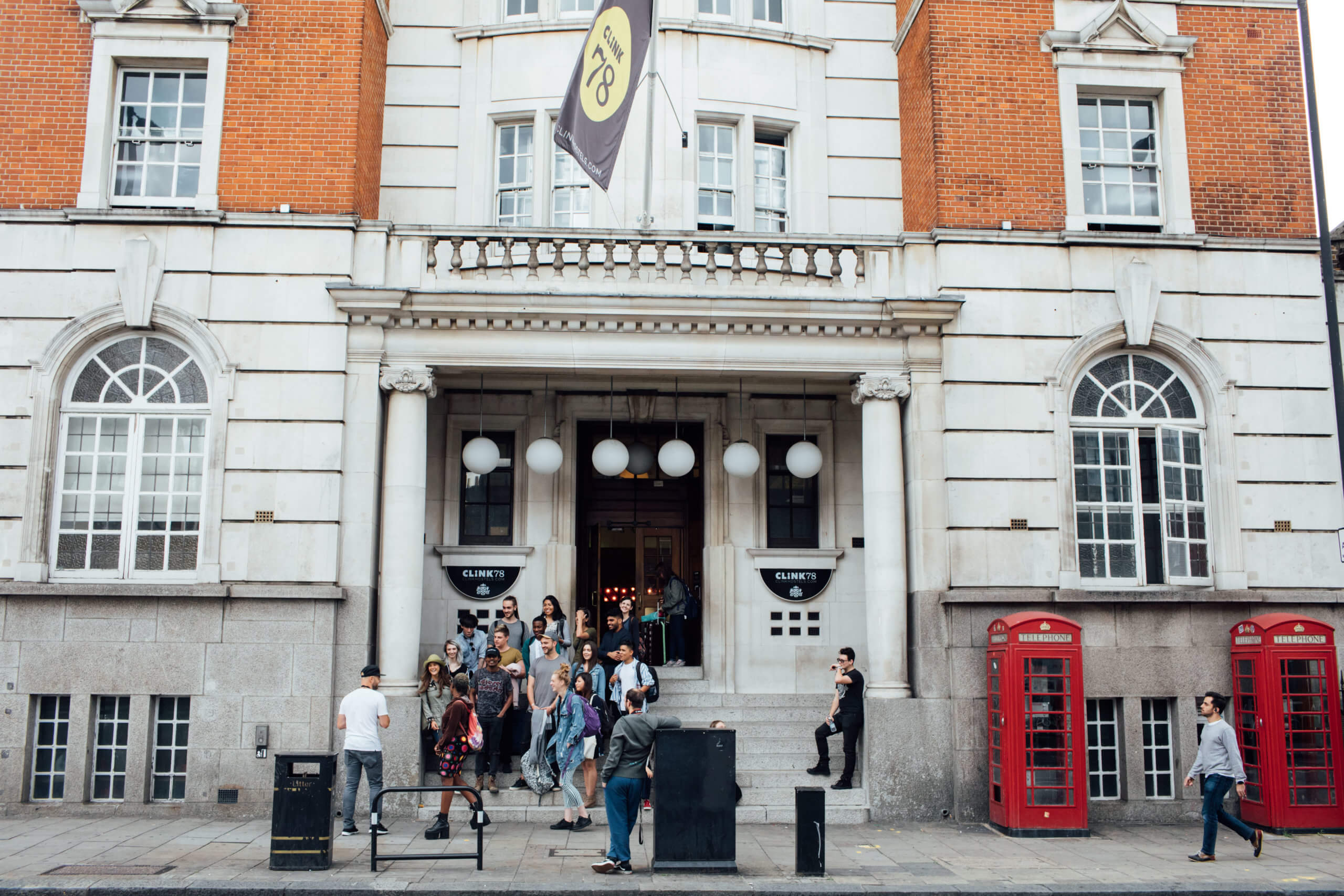 How to book
Rates start from £13.50 in dorm and from £54 in private ensuite. Book via their website.