Tucked away in the eastern corner of the country, Czech Republic's third city, Ostrava remains off the beaten path for most travellers and many locals from Czech Republic because of its industrial past. Times are changing and Ostrava is in the process of reinventing itself as tourist destination -in this mini Ostrava travel guide I share some insights from my recent visit plus share some tips if you are planning a visit to the city but first of all, I'll start with the most obvious question……
Is Ostrava worth visiting?
If you like cities with fairytale castles and quaint medieval charm, cobbled streets overflowing with pastel perfect cafes and annoying tourists (I could easily be talking about Prague here) I can safely tell you now that Ostrava is not that city. It is quite the opposite of Prague. The city once described as the black heart of Czech Republic is now full of colour and culture thanks to a year long programme of festivals whose crowning glory is the fantastic Colours of Ostrava festival, arguably Czech Republic's biggest and best music festival.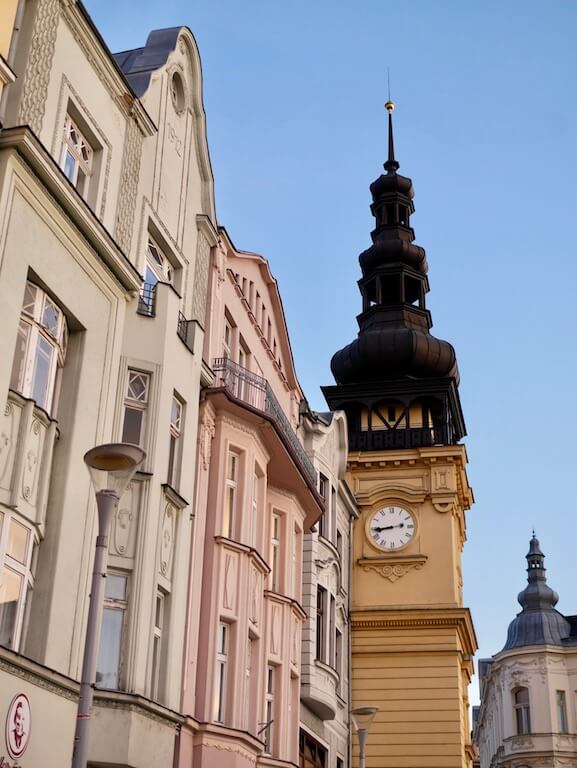 Where is Ostrava?
Tucked away in the north eastern corner of the country near the Polish border , on the border of Moravia and Silesia, Ostrava is well off the tourist path. Katowice ( 71 kms), Krakow ( 121 kms ), Olomouc ( 91 kms ) and Brno ( 138 kms) are the nearest cities.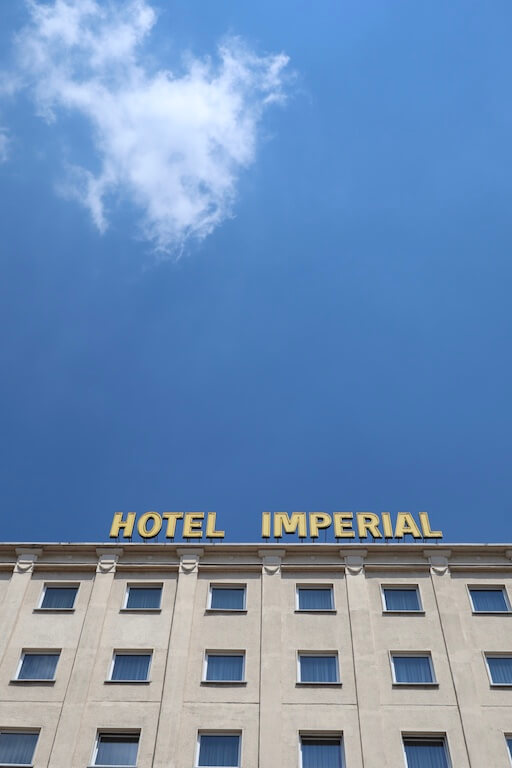 What is Ostrava like?
Lets start with the architecture, which is an interesting juxtaposition of perspectives and influences that reveals the city's complex identity. You will find the candy box art nouveau architecture that recalls the glorious era of Austro Hungarian empire to the less ornate but symmetry pleasing functionalist architecture (the district of Poruba) which contrasts intriguingly with the post industrial landscape of places like Dolní Vitkovice that makes you feel like an extra on Mad Max. What Ostrava lacks in eye candy, it makes up for in terms of its character, its people, who are honest and welcoming, a growing gastronomy scene plus there is a rich appetite for culture here. It is a city that is not perfect but perfect cities are boring right? Still got your interest? Here are some of my suggestions for cool things to do in Ostrava.
Cool things to do in Ostrava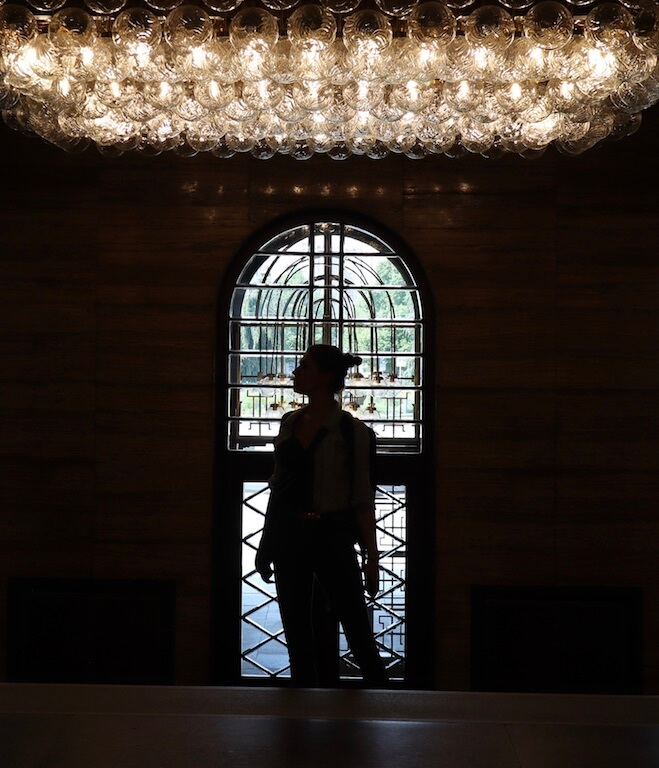 1. New Town Hall
Talking about perspectives, a nice place to start your trip to Ostrava is one of the icons of the city, the New Town Hall. This modernist masterpiece (inspired partly by the Palazzo Vecchio from Florence) at 85 metres tall, is the tallest town hall in Czech Republic and offers a great view of the city skyline and sweeping views of the Ostrava basin, starting from the mountains of Beskydy to the south, the Jeseniky mountains to the west and the Upper Silesian plateau to the east.
Interesting facts about the town hall- the express lift, which rises to a height of over fifty metres above ground, was the fastest in Czechoslovakia at the time. Also don't miss the chance to ride on the unique paternoster lift. You will find it in the right wing of the building.
Entry fee: 60 CZK for adults and 40 CZK for children (20 CZK for kids aged 4-6)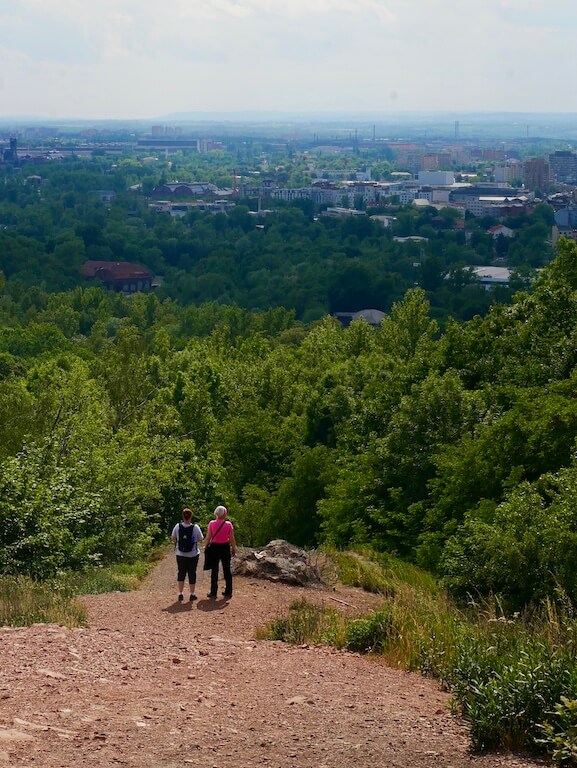 2. Mound Ema
If you are curious to see the city from another interesting angle, pay a visit to Ostrava's Mound Ema, the city's very own Mount Vesuvius. On the right side of the Ostravice river, is a mound built from 28 million tonnes of trash brought over from the local mines.
The temperature inside the slagheap reaches up to 1,500 °C! While walking on the mound, you will see gas vapours, accompanied by a typical smell.
Best time to visit mound Ema is just before sunset. You can best reach Ema on the yellow hiking trail, whether you start at the zoo or at Černá louka.
Tip: Ostrava Information Centre offer guided tours of mound Ema in English and other languages. To book, call 5 days in advance at +420 724 166 992 or via email at [email protected].
Address: Slezská Ostrava, 710 00 Slezská Ostrava, Czechia
Culture hotspots of Ostrava
If you love culture, you will like Ostrava. It really has shaped the evolution of the city from a prosperous mining centre to a city where there's something always happening thanks to a fantastic year long programme of festivals plus there's a small but excellent concentration of art museums.

3. Dům umění v Ostravě Gallery of Fine Arts in Ostrava
A must visit is the Gallery of Fine Arts in Ostrava, the largest gallery in the Moravian-Silesian region. Housing an astonishing 23,000 works of art , it is widely recognized as one of the leading art galleries in the Czech Republic.
You will find here works by old masters such as Dürer, Cranach, Aachen and Hollar. The Viennese Art Nouveau is represented here (Klimt) as well as important Russian artists (Repin, Šiškin). The gallery also boasts works of Czech modern art.
The Gallery offers workshops where you can get hands-on artistic experience and indulge other creative activities under the guide of the gallery's artist in residence. Advance booking is required and there is a nominal fee of 50 CZK.
Entry fee 100 CZK to all exhibitions (50 CZK reduced price)
The permanent exhibition and the library is free of charge to visit.
Address Jurečkova 1750/9, 702 00 Moravská Ostrava a Přívoz, Czechia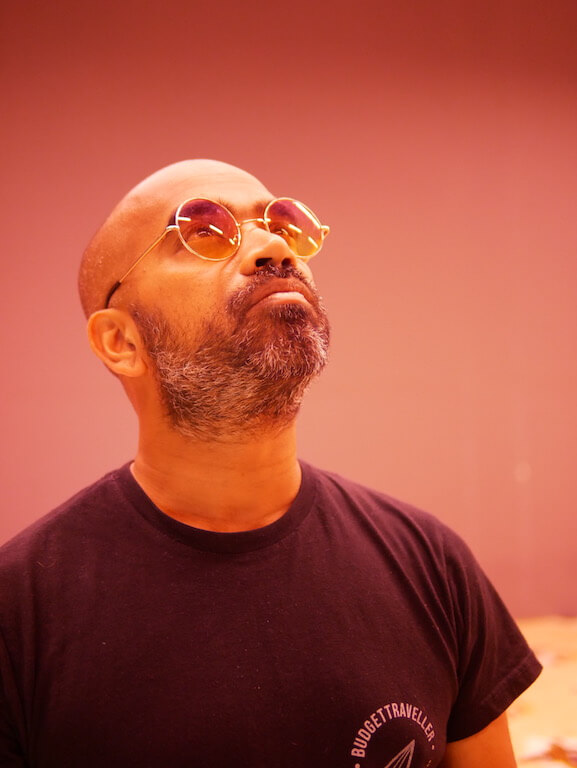 4. Plato
Another important landmark of the local art scene is the contemporary art gallery, Plato. Situated in an ex garden and hobbyware store (soon to move to an ex slaughterhouse), visitors will be left wondering which of the pieces are the relics of the former store and what are the modern art pieces. There's a library of modern art books and magazines to browse plus an excellent vegetarian cafe to grab a bite.
Address: Janáčkova 3139/22, 702 00 Moravská Ostrava a Přívoz, Czechia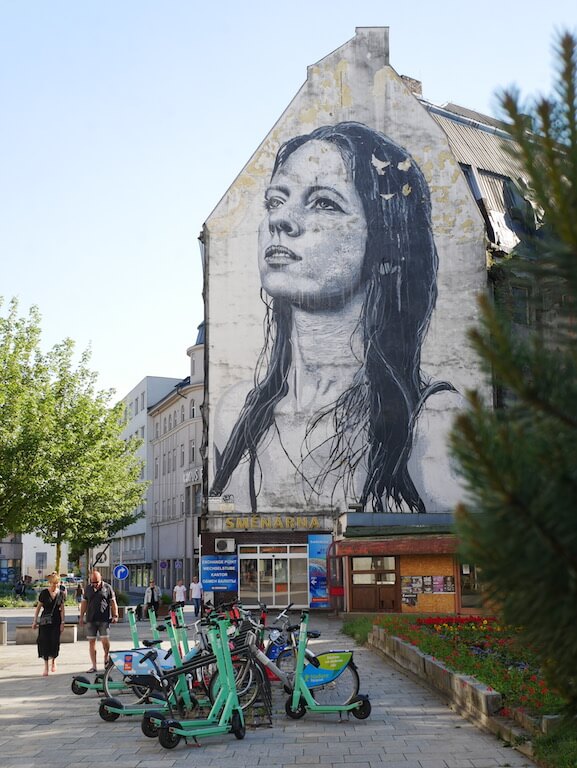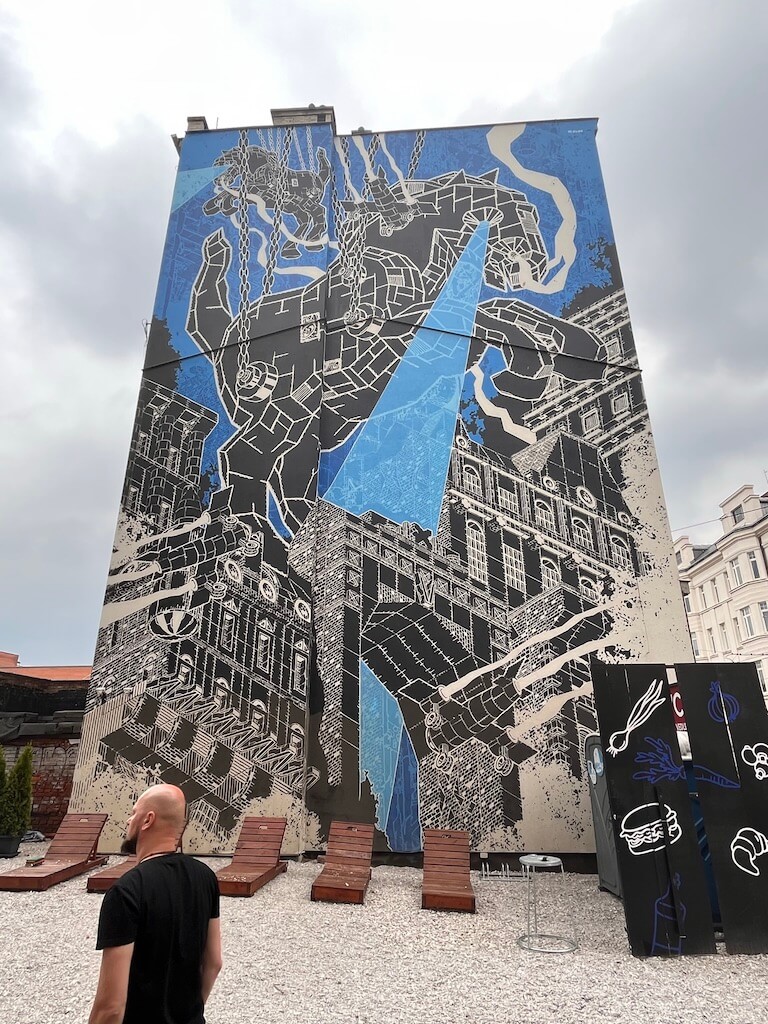 5. Street art in Ostrava
Ostrava has a small but excellent number of public street art works that I would recommend you checkout during your visit.
The most famous piece here is the 'The Madonna of Ostravica' which is the largest street art piece in the country. Wedged between the Campus Palace and Imperial Hotel Ostrava, this mural was created by famous street artist Nils Westergard.
The other street art piece I would definitely see is the piece 'Jump' – a robotic, leaping horse by the polish artist Mariusz M-City Waras who is known for his striking black and white cityscapes.
The mural, painted on a facade in Nadrazni street, Ostrava is right in front the food truck park where Farmia Food Point is located.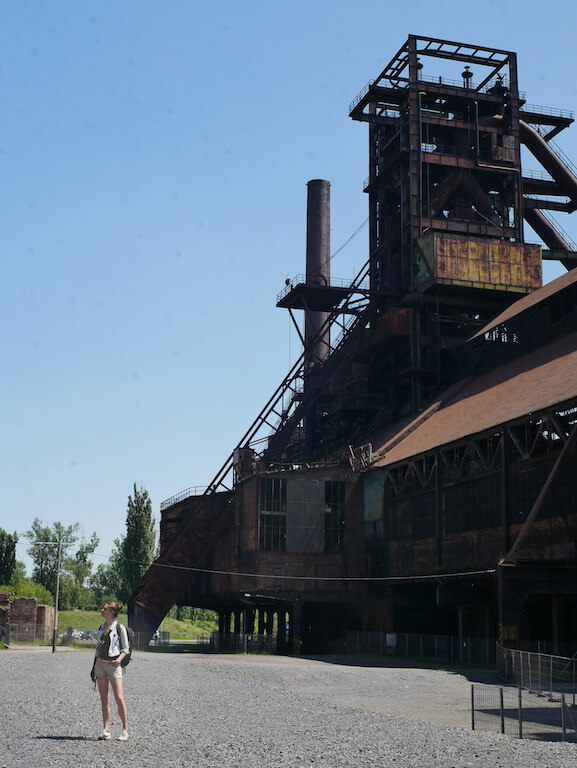 6. Dolni Vitkovice
Amidst the swathes of impressive greenery and the distinctive brick & iron landscape of the Lower Vítkovice district, lies one of the greatest examples of 19th century industrial architecture, Dolni Vitkovice which in its heyday, was one of the most important steel complexes in the history of the country and from all over Europe. While Prague's skyline offers the fairytale view of the Castle or the towers of the church of St. Mary of Týn, Ostrava provides you with a more brutalist mashup of pipes and steel of the old factories of Dolní Vítkovice. Once you step into the towering shadow of the 260-feet-high blast furnace, it really feels like you've stepped into some parallel dimension. An impressive maze of towering blast furnaces, coke ovens, pig-ironworks, smelters, compressors and gantries, after closing down in 1998, Dolni Vitkovice has become a National Monument with all the buildings converted into museums and art spaces.
Enjoy the coffee and the view of Ostrava from the top of the Bolt Tower (in honour of Jamaican athlete Usain Bolt, who visited Ostrava on multiple occasions) located on the former blast furnace, go have fun and learn something in the Small and Big Worlds of Science, visit a concert in the former gas reservoir-the Gong Hall or the Heligonka club, climb to the top of the climbing wall of the former mine or watch a movie in Cineport.
Address: Ruská 2993, 703 00 Ostrava-Vítkovice, Czechia
You can visit the Vitkovice area for free, but I would definitely recommend taking one of their guided tours ( 250 CZK adults, 190 CZK reduced) to access areas closed to independent visitors. These tours run daily at 10.00, 12.00, 14.00 and 16.00pm -definitely book in advance online ( https://www.dolnivitkovice.cz/en/dolni-vitkovice-en/ ) to guarantee a place. The tours last 100 minutes and will include a ride on an ore lift plus a look into the heart of a blast furnace.
7. Michal Mine
If you want to dig into the region's mining history and follow exactly the same path as the miners did every day at work, then I would recommend a visit to the Michal Mine. Your guide, probably an ex-miner will take you down the route the miners took and share some insights into their daily lives. You can see unique chain dressing rooms, showers, marking room, registration room, lamp
room or cafeteria. The infirmary and the geologist's office are also included in the tour. The whole mine has been preserved in such a way that it looks like the miners left the mine only a few hours ago. Other unique highlights of the museum include a fully functional steam engine from 1903.
Entry: For adults it is 140 CZK (110 CZK reduced)
Address: Československé armády 413, 715 00 Ostrava-Michálkovice, Czechia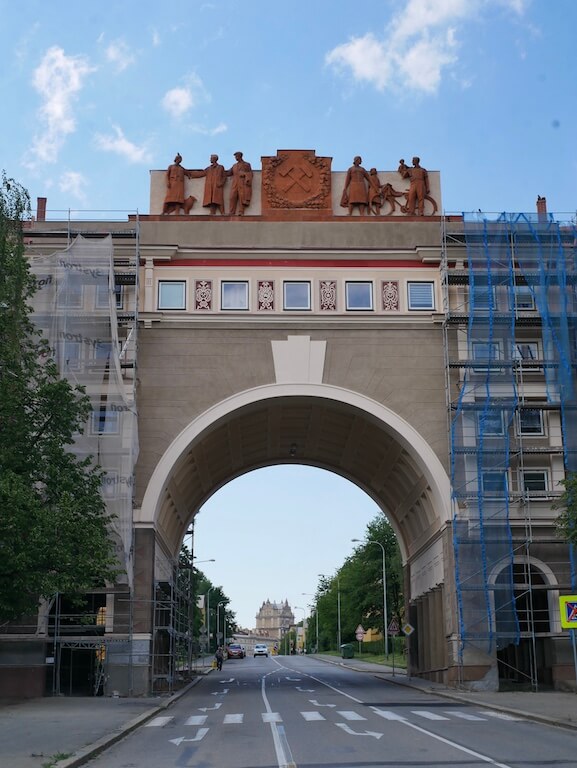 8. Poruba
The unique highlight of visiting Ostrava was a visit to the Ostrava-Poruba city district, known for its 1950's socialist realism architecture. I was curious to visit Poruba because it had been modelled along similar lines of nearby Nowa Huta in Krakow which I had visited several years ago. Poruba was purpose built to house the working class people and to form an "ideal" communist workers' community, away from the thick smog and pollution of the mining areas near the centre of Ostrava. Poruba lacks the drab, grey, bitter realism of Nowa Huta and I'm pleased to report, feels far grander, inspired by the design of Soviet cities, but also retaining Antique, Renaissance and Classicist elements.
I love the layout, with its wide boulevards and emphasis on symmetry and decorativeness, unique clusters of buildings, parks and quadrangles – such a cool contrast to Ostrava which such a mishmash of various influences.
Best places to drink coffee in Ostrava
One of the other interesting finds from my trip to Ostrava was the burgeoning coffee scene in the city. While not quite a hotspot yet, a significant number of speciality coffee shops are starting to open in significant numbers.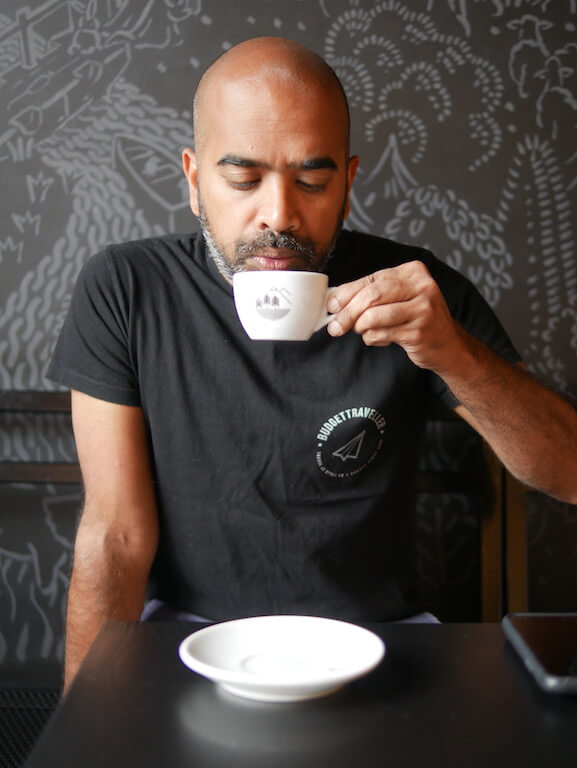 9. PetPunk
Loved PetPunk. As the name suggests, there is a very friendly, alternative vibe here, probably created by the lovely owners, Petr Polak and Pawliczka Stojkojova plus the fantastic collection of 'pet' toys and animals that friends of the cafe have left there to add to the quirky vibe. Plus, they serve fantastic coffee, aided by skilled baristas and quality coffee roasted by Nordbeans roasters from Liberec. We should also not forget the excellent snacks/cakes made by Pawliczka. Highly recommended for coffee lovers.
Address: Nádražní 112/50, 702 00 Moravská Ostrava a Přívoz, Czechia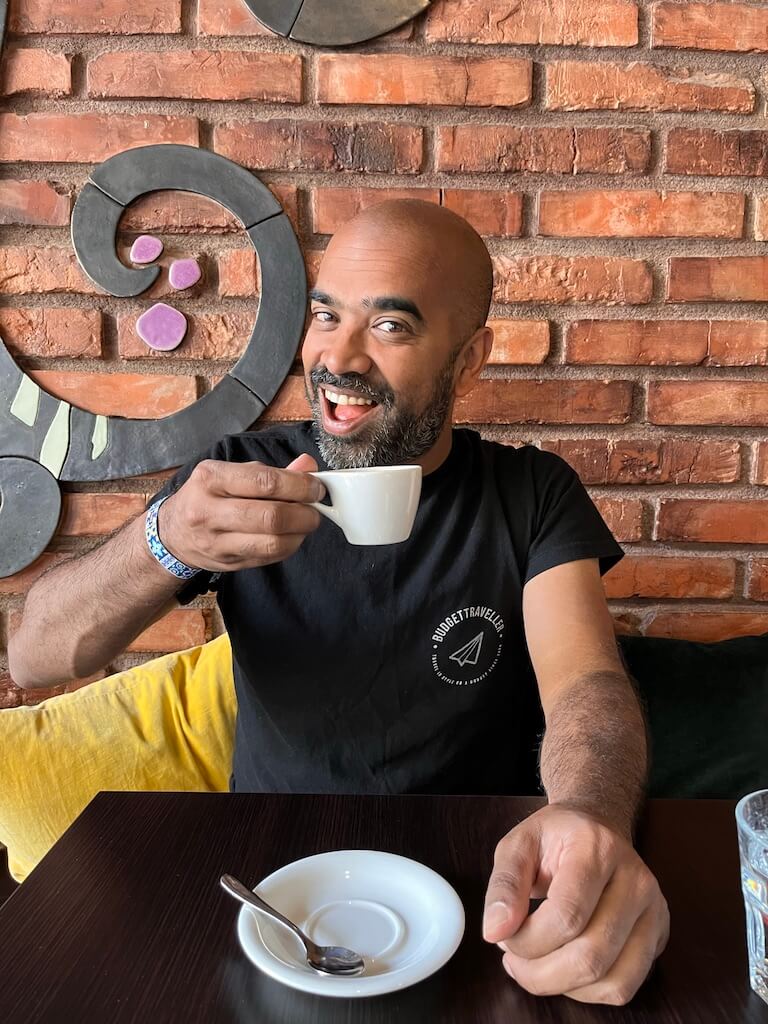 10.U Černého Stromu [By a Black Tree]
Located by the town hall this is another great cafe – expect friendly and helpful baristas (who speak good English), a calm atmosphere with a chill jazz soundtrack playing in the background and really good coffee which is supplied by Czech La Boheme Cafe coffee roasters. It is a great place to work, read, or just people-watch for a quiet hour or two.
Address: Prokešovo nám. 1883, 702 00 Moravská Ostrava a Přívoz, Czechia
11. CØKAFE Centrum
Another laptop friendly cafe (with a location in Dolni Vitkovice and Poruba too), this colourful cafe serves great coffee by happy, smiling baristas and they do really nice cakes and brunch too on the weekends.
Address: Nádražní 1266/26, 702 00 Moravská Ostrava a Přívoz, Czechia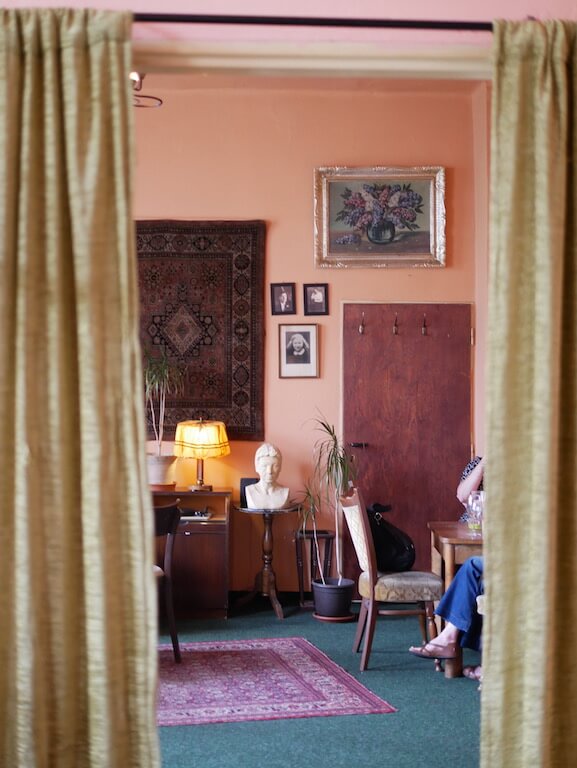 12. Cafe Daniel
The prize for the quirkiest and cosiest cafe in Ostrava goes to Cafe Daniel. There's a very distinctive vibe that feels homely and welcoming thanks to the lovely antiques and period furniture – it is a time capsule of what life might have been like in the roaring 20's in Czech Republic – you decide. There's a varied, eclectic menu full of coffee, cocktails, wine and cakes so whatever you're in the mood for, you'll find it here. Perfect place to read a book and forget the world.
Address: Žerotínova 1230, 702 00 Moravská Ostrava a Přívoz, Czechia
Where to eat in Ostrava
13. Restaurace a pivnice U Rady
If you're looking for friendly service, authentic Czech cuisine at good prices, then this is the place to come. They serve cold, frothy Pilsner Urquell on tap and they also have nice outdoor seating area – book ahead to get yourself a spot outside.
Address: Poštovní 1474/16, 702 00 Moravská Ostrava a Přívoz, Czechia
14. Hogo Fogo Bistro
If you're looking for tasty international fare (we had their fantastic homemade daal with bread and they do great burgers), served in a beautiful outdoor terrace garden with delicious homemade lemonade or a cold unfiltered Bernard beer, then Hogo Fogo is the place. Lots of vegetarian options, which is perfect if you're looking for an alternative to the traditional local fare. It is a tad pricey but the food and ambience makes it worthwhile.
Address: Sokolská tř. 871/6, 702 00 Moravská Ostrava a Přívoz, Czechia
15. La Petite Conversation
If you're looking for a casual, bistro style dining experience then this cafe will not disappoint. Choose from bottled Belgian beer and local wines to homemade lemonades, fantastic burger and fries, a light range of meals, from sandwiches and salads to more continental classics (meatballs is a winner)- you'll find something on the menu to your taste. Prices are slightly higher than average but for the ambience and friendly service, it is worth it.
Address: Tyršova 31, 702 00 Moravská Ostrava a Přívoz, Czechia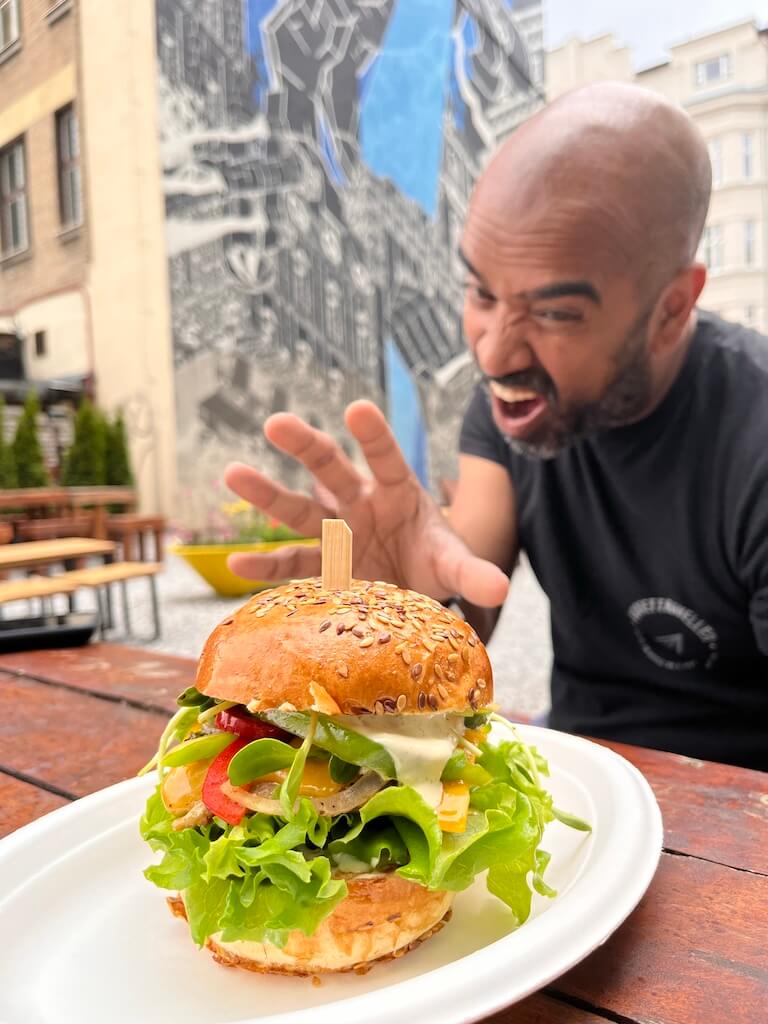 16. Farmia Food Point Ostrava
Healthy fast food using locally sourced ingredients from their farm, this food truck situated off the main drag is a cut above the local fare with an interesting range of international classics, from quesadillas to burger ( in picture) to fish and chips & tasty salads.
Address: Nádražní 43, 702 00 Moravská Ostrava a Přívoz, Czechia
Also recommended
Fancy Fries.
Burfi Vegetarian Restaurant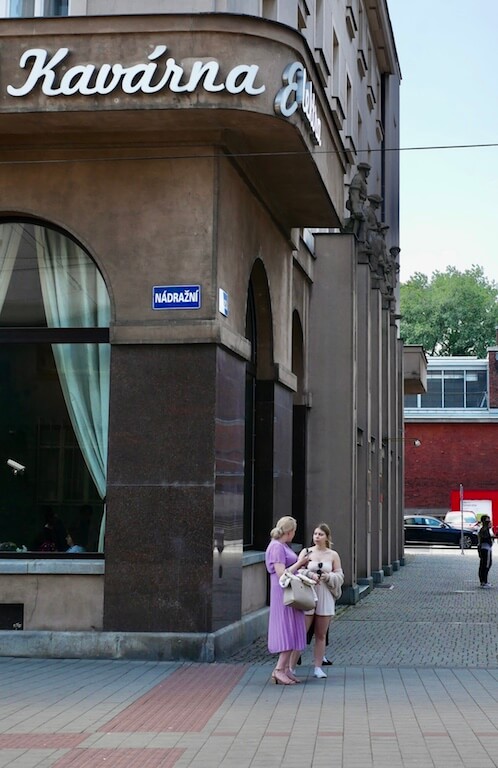 Where to drink in Ostrava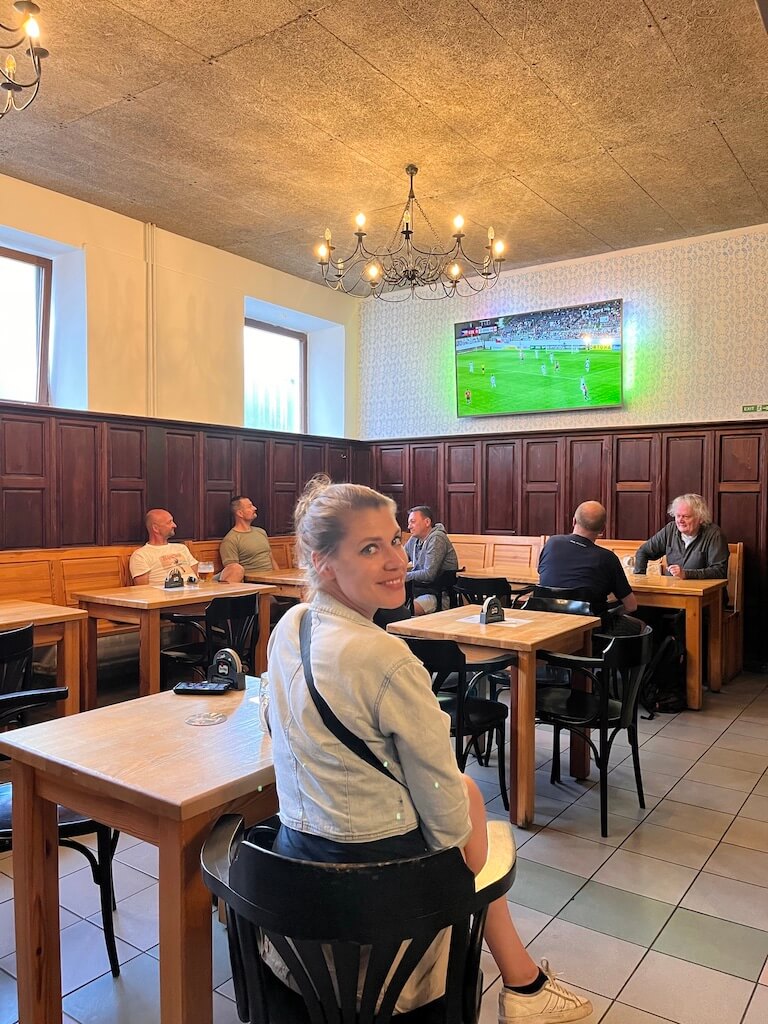 17. Hospoda U Jakuba
If you're looking for a cosy bar with great service, good range of pilsner beers on draft and Czech style open faced sandwiches Obložené Chlebíčky that are perfect for snacking with beer, then definitely pop into Hospoda U Jakuba.
Jiráskovo nám. 159/10, 702 00 Moravská Ostrava a Přívoz, Czech Republic.
18. Radegastnova na Namesti
Local beer Radegast on draft, classic pub grub style dining fare and friendly service in the heart of the picturesque Masarykovo Namesti.
Address: 13 24, Masarykovo nám., 702 00 Moravská Ostrava a Přívoz, Czechia
19. Wine Cellar Near the Bridge
If you are a wine lover and want an education in Czech wines, this is the bar to come to. Prices are a steal with 0.1l glass of local wine starting at 18 CZK which is less than a Euro. It can be quite busy in the evenings so prepared for a wee wait when you come here.
Address: 28. října 4, 702 00 Moravská Ostrava a Přívoz, Czechia
20. Cafe Club Dock
If it is a sunny day or evening in Ostrava, this is the bar to come to. Grab a cold draft beer along with one of their excellent sandwiches/ bagels and grab one of the benches outside and watch the coming and goings of locals by the river. This is also a great place for live music so enquire inside for their upcoming gigs.
Address: Havlíčkovo nábř. 28, 702 00 Moravská Ostrava a Přívoz, Czechia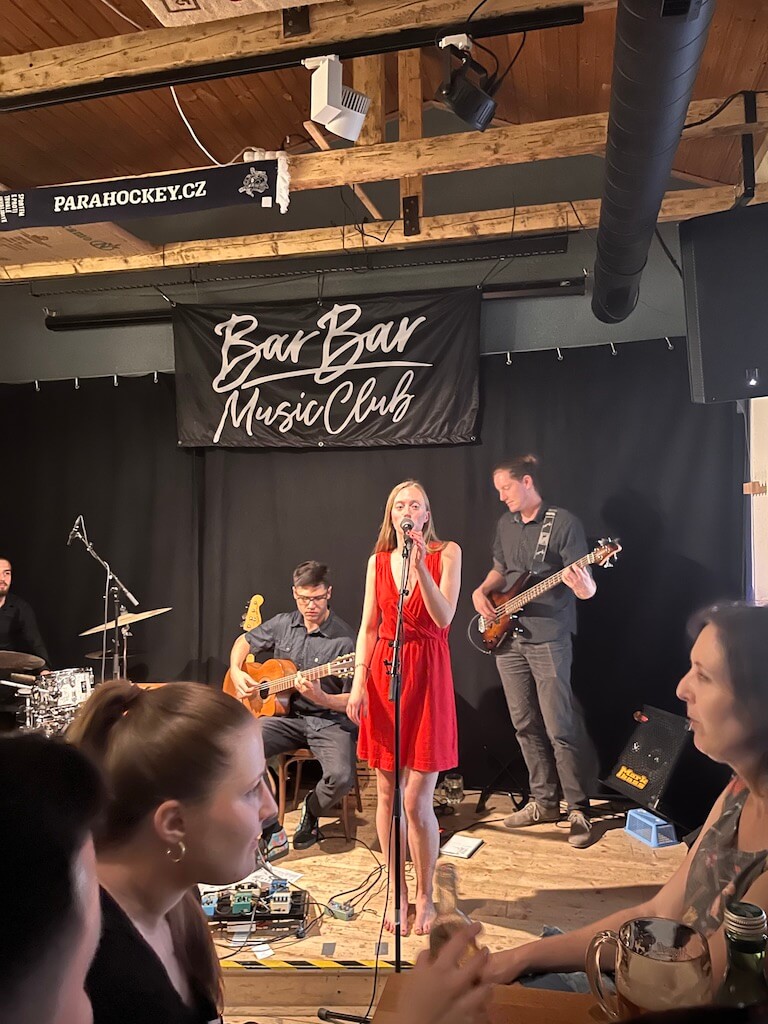 21. BarBar Music Club
If you're looking for live music, this is the place to come to. Nice service and there is cold Pilsner Urquell on draft.
Address: Škroupova 12, 702 00 Moravská Ostrava a Přívoz, Czechia
22. Avoid… Stodolni
The much hyped Stodolni Street, packed with bars and clubs was a huge disappointment. It attracts a certain kind of trashy tourist and after 9pm, this place was utter bedlam. You won't spot any locals here. Ostrava has plenty of good bars outside of Stodolni so my advice is to stay away.
I would make exception for the excellent Cafe de La Ostrava which is one of the few bars in town that plays really good electronic music and the drinks prices are reasonable.
Where to go shopping in Ostrava
23. TY Identity
Looking for a gift that is unique and local?
Local designers and artists rent shelves from the store so if you want to champion local, handmade art, TY Identity is the place to shop and support. You can find a wide variety of interesting and original things – from natural cosmetics, to jewellery, ceramics, decorations, furniture and much more…
Address: Poštovní 39, 702 00 Moravská Ostrava a Přívoz, Czechia
24. CVRK
Similar to TY Identity, CVRK provides a platform for 200 Czech designers so this too is a great place if you want to buy a gift or souvenir that is unique and local.
Address: 2, Vojanova 204, 702 00 Moravská Ostrava a Přívoz, Czechia
Where to stay in Ostrava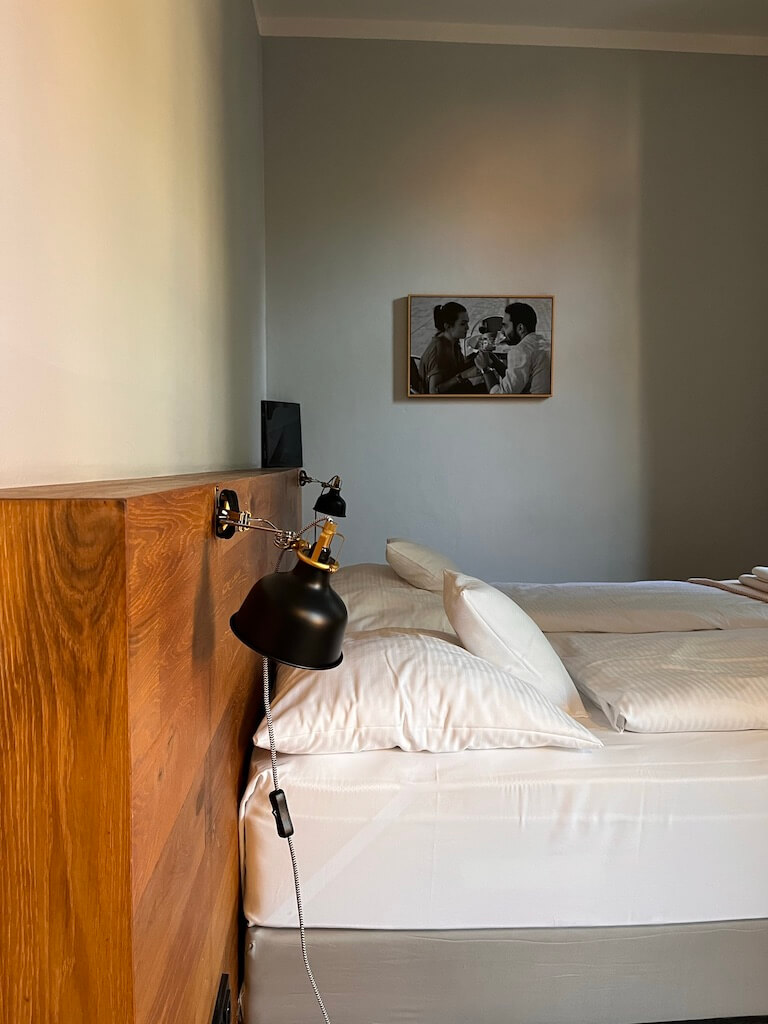 25. Hotel City City
We stayed in the Hotel City City, a modern design hotel with spacious, minimalist rooms that come equipped with a kitchenette. Staff are helpful and friendly. A generous buffet breakfast is served for guests at the excellent Loft restaurant onsite which specialises in modern Czech bistro style dining.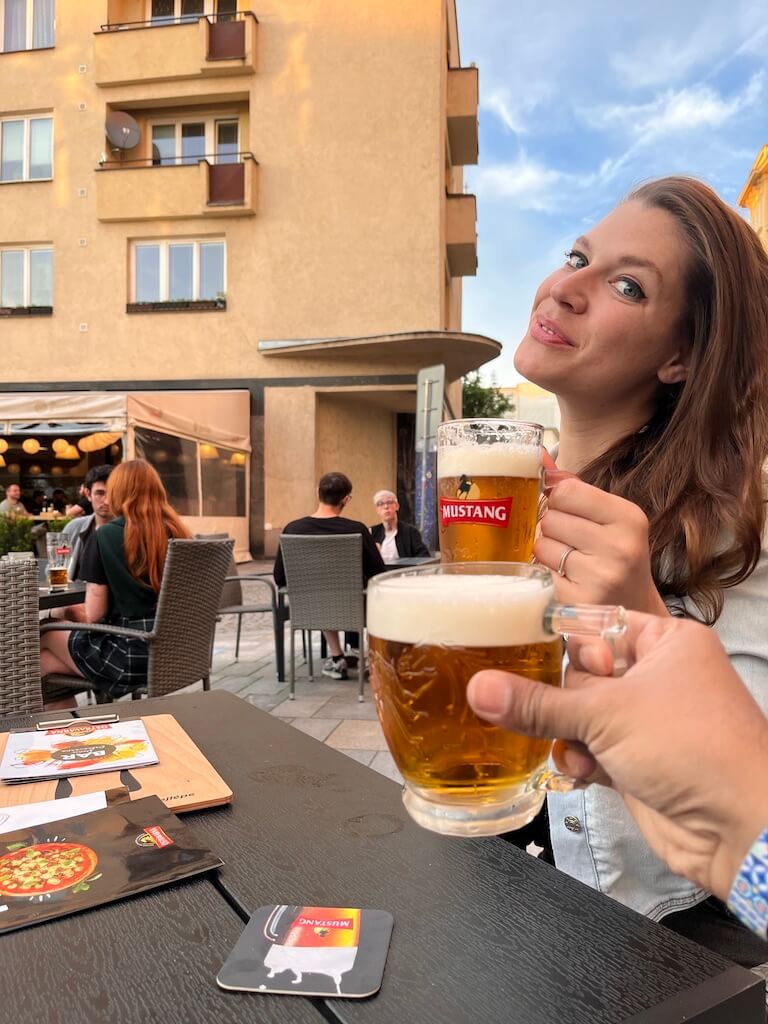 Getting around Ostrava
Ostrava has an excellent network of buses and trams that operate on a regular basis and are quite inexpensive. You can buy a single ticket with your bank card (VISA, MasterCard) directly in the vehicle. This ticket costs 24 CZK (0,90€) and it is valid for 45 minutes. If you get off in under 10 minutes of ride, tap your card when exiting the vehicle to pay only 16 CZK. When changing for another tram/bus, tap your card again when entering the vehicle. The system will calculate the best price for you.
Disclaimer
We were kindly hosted and invited to Ostrava by Czech Tourism thanks to Sabrina's winning the Tourfilm 2022 competition for her video- 'South Moravia with Locals'.
All the views, good and bad expressed here are entirely my own.