The cheapest way to travel across Europe is definitely the bus. In terms of comfort and ease of travel, nothing beats interrailing across Europe but if you're on a tight budget, then taking the bus in Europe can offer some amazing cost savings.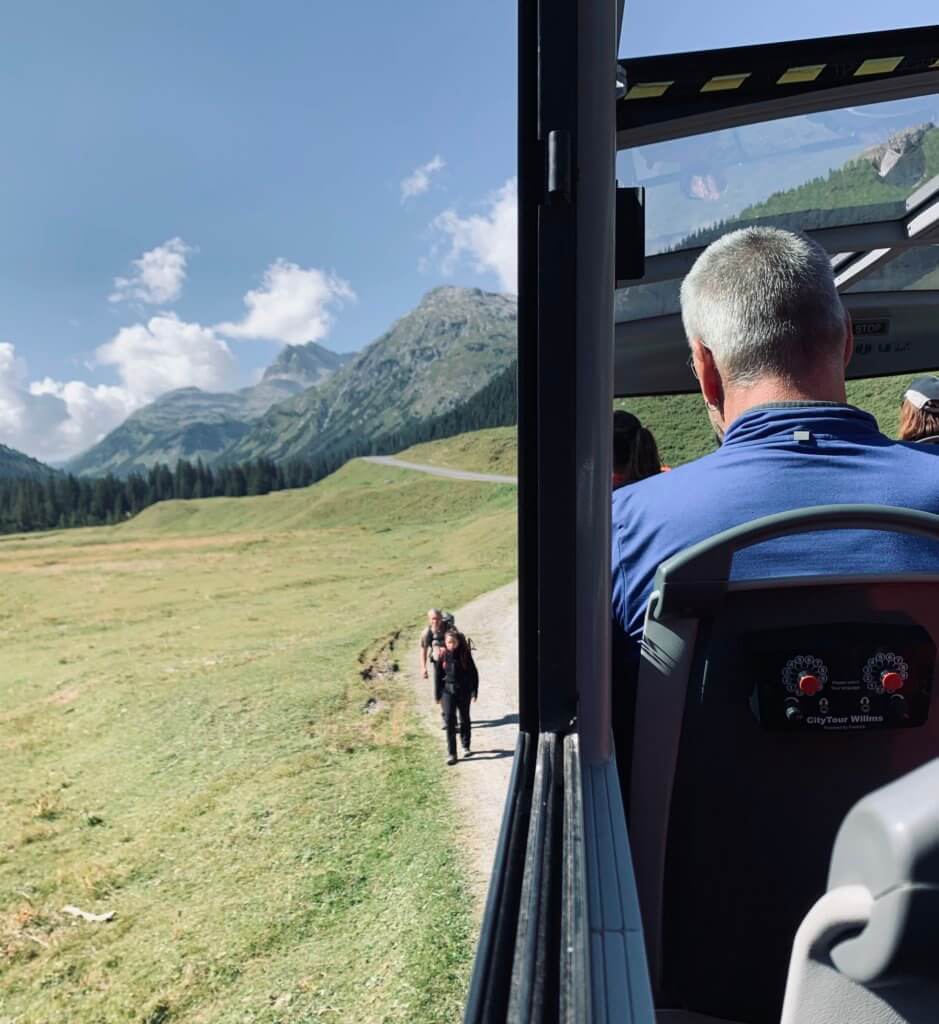 Whilst offering excellent fares some of these bus companies featured offering a very high quality service- you can expect reclining seats, extra hold luggage, free wifi, sometimes they offer you free tea or coffee and you also have charging points at each seat. If you have any bus companies to add to this list, please leave a comment below as I will be constantly updating this page and will credit you. Cheers

1.Flixbus
Flixbus has 200,000 daily connections to over 1,200 destinations in 24 European countries. Besides a good frequency on all key routes, the buses also offer free wifi and generous luggage allowances.
For example, London to Paris route costs just £26 ( Dates from now till March 2022 ) which is lot cheaper compared to Eurostar where tickets cost upto £90. However, it does take almost 11 hours so if you have time to spare, then they are a good option. I use Flixbus on the Berlin to Hamburg route where I can buy tickets as cheap as £5 in advance which is much cheaper compared to the train which costs at least £20 one way. This journey takes rough 4 hours compared to 2 hours by the train but it drops you off right beside Hamburg's main train station.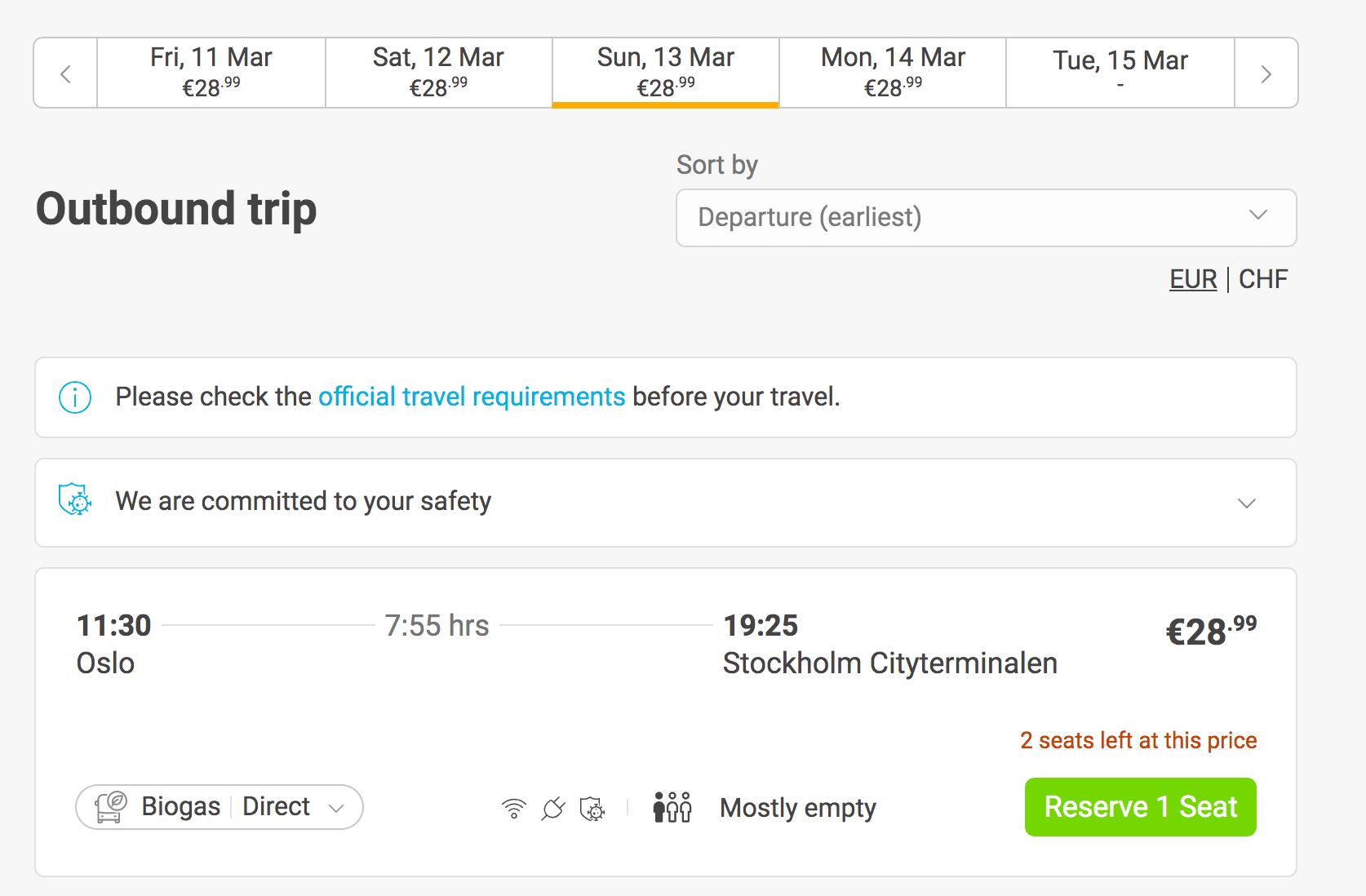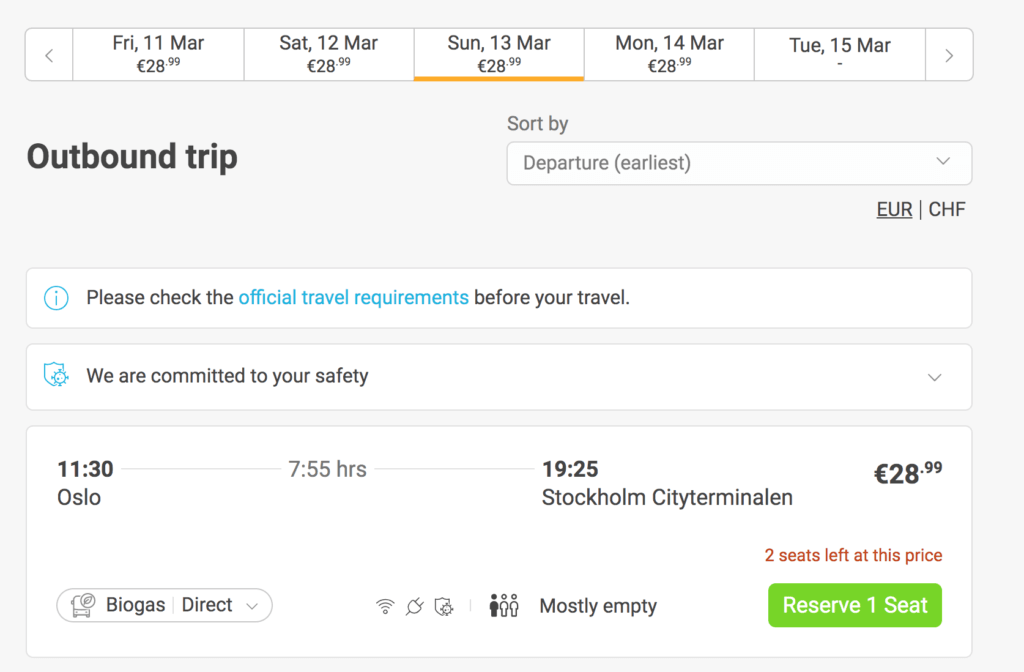 Flixbus has also expanded its presence in Scandinavia since I wrote this article. For example if you are going from Oslo to Stockholm, in March 2022, you can get fares as little as €29
Top Germany tips
In some cases the train can be cheaper than the bus in Germany plus faster- for example if you're visiting Bavaria, do check out the Bayern Ticket which gives you unlimited travel any day, till 3am and covers between one and five people. It costs €23 for one person plus a further €4 each for up to four more people. The price for five people is just €39-really is one of the best deals in Europe.
2.Megabus
The starting fares used to be ridiculously cheap but with covid and intense competition, Megabus seemed to have downsized their network and seems to be focussing mainly on bus travel in UK and USA.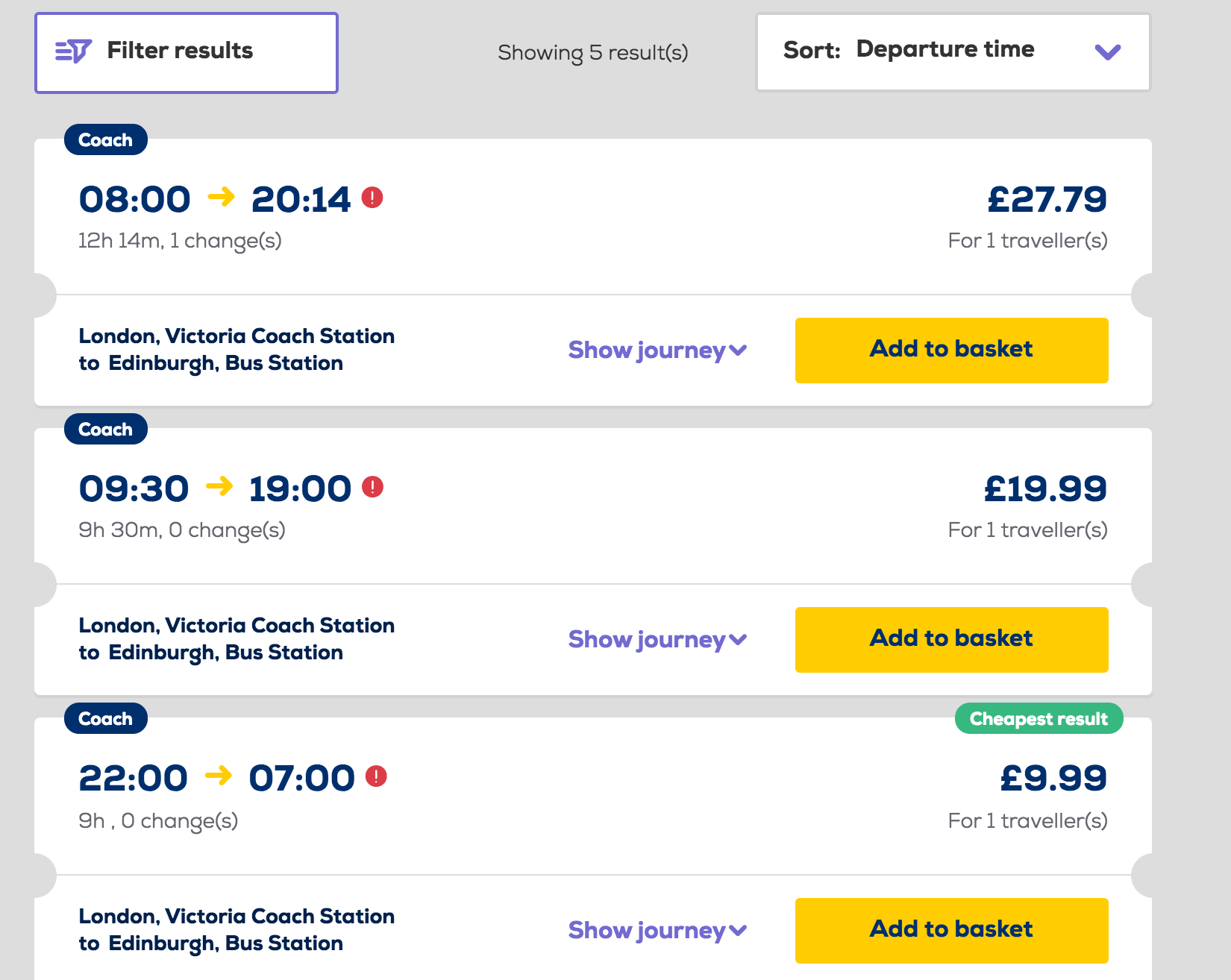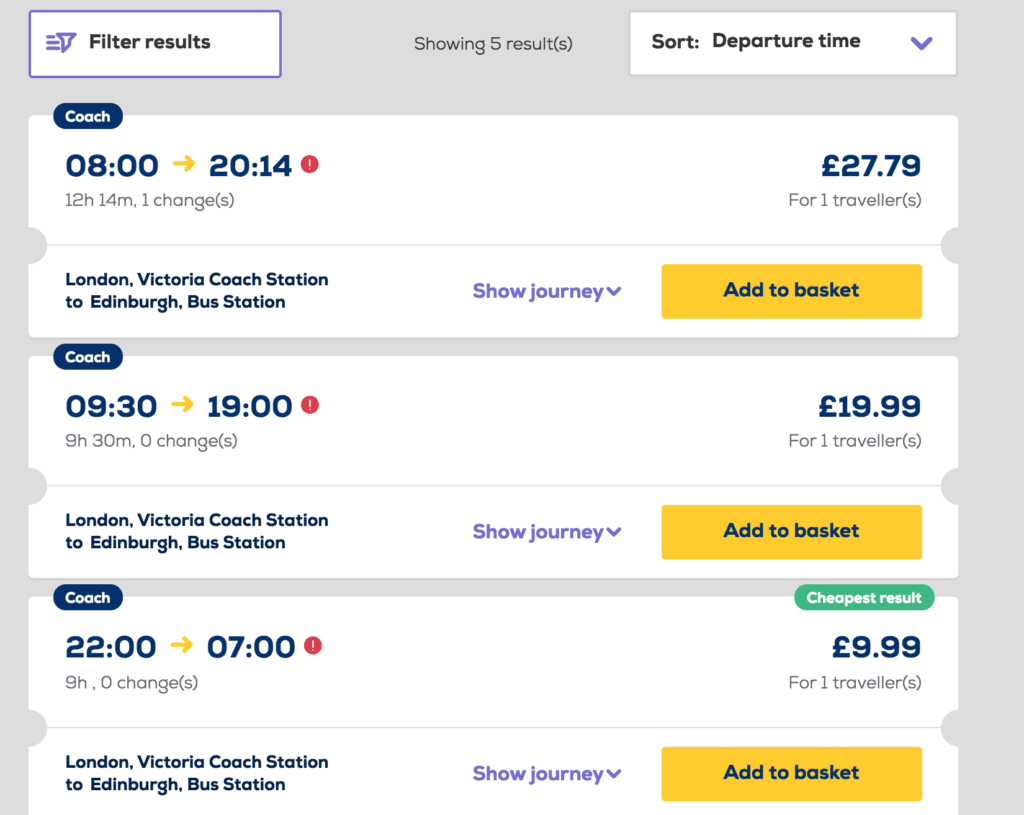 They still represent fantastic value on some route in the UK including the London to Edinburgh route-found this fare of £9.99 in March.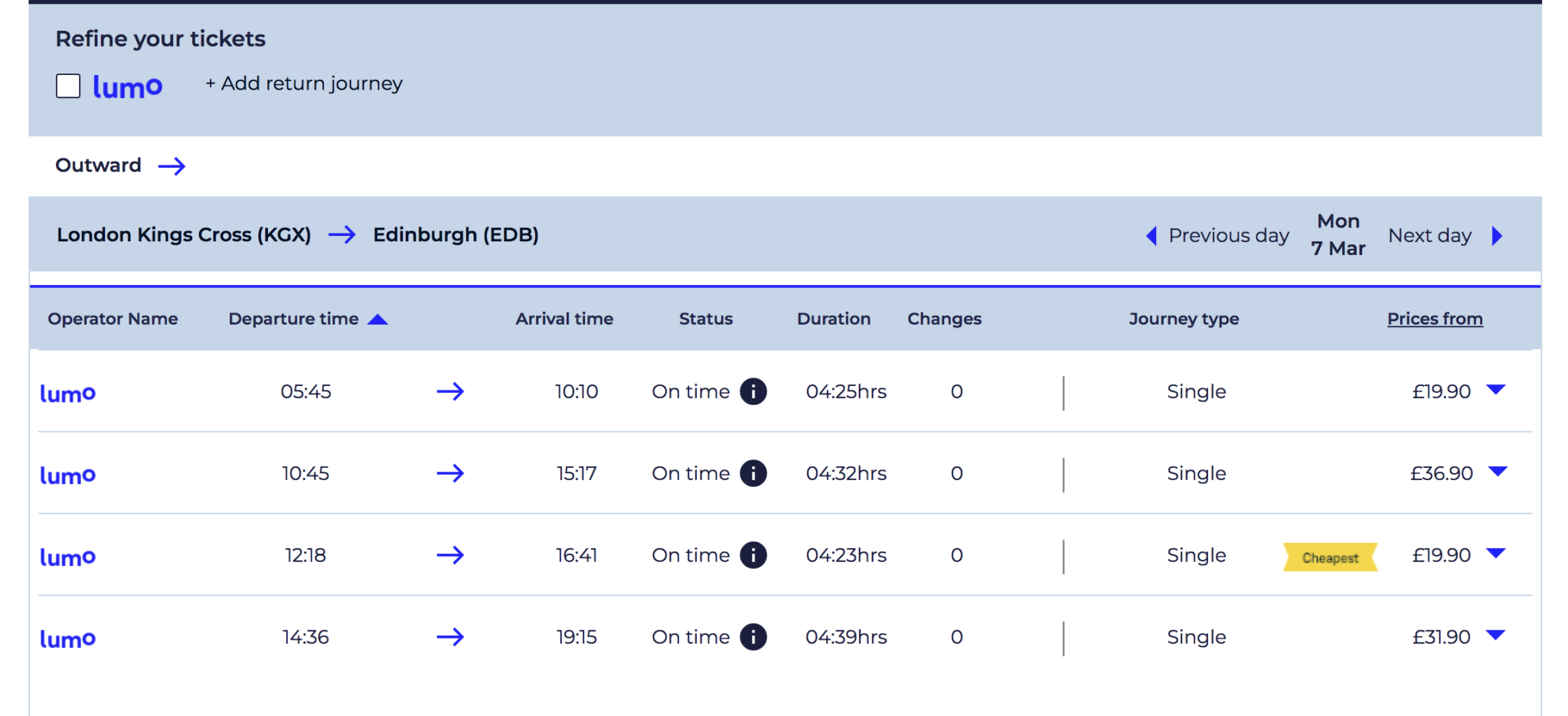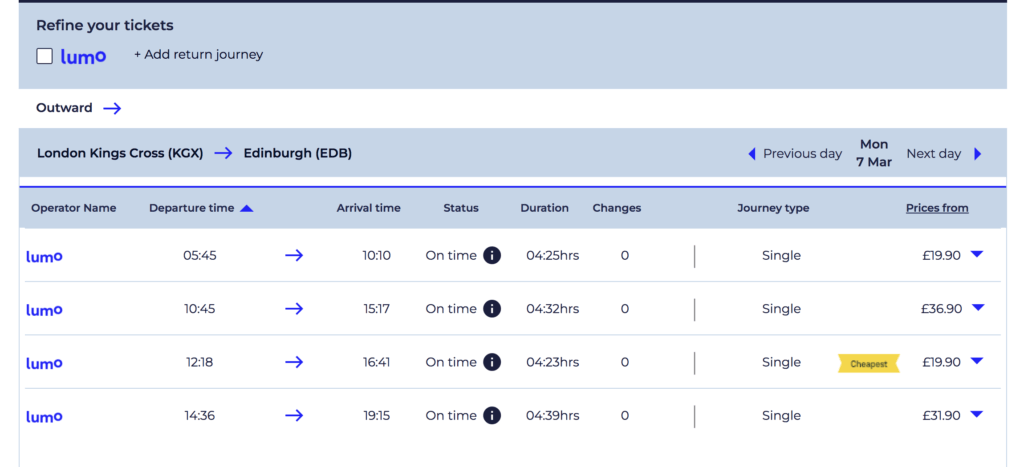 Then again there are also alternatives like the new low-cost Lumo train service between London and Edinburgh where you can get fares as little as £19.90 which is an incredible deal so keep an eye on their website when planning your trip.
3.National Express
Talking about travelling across UK on the cheap, National Express also has a very impressive network across UK with 'funfares' as cheap as £1 if booked in advance.
Plus if you are visiting London, Manchester, Bristol or Birmingham, your ticket gets you 2 for 1 tickets in some leading visitor attractions like Legoland in Manchester or Madame Tussaud's / Tower of London in London.
4.Eurolines

London-Paris bus route is fiercely competitive so it's definitely worth shopping around. Eurolines probably offers the best fares and journey times on the London to Paris route.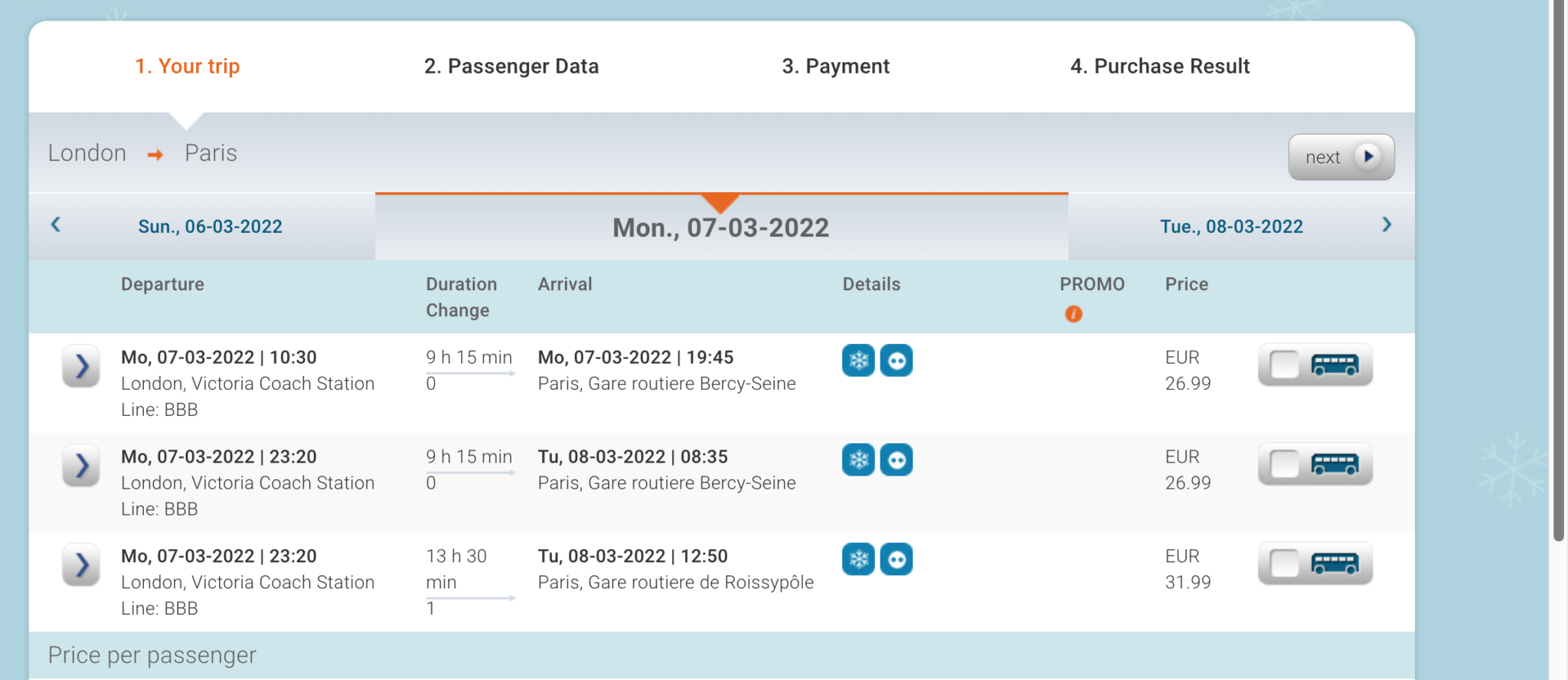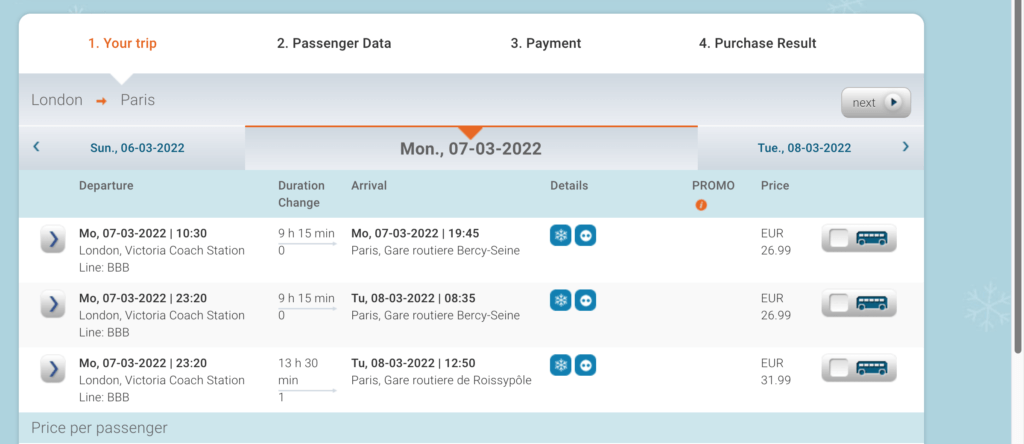 For example on 7th March 2022, I can see London to Paris for as little as €26.99 or just £22.50 one way. Eurolines allow 1 piece of carry on luggage and 1 hold luggage.
Other classic routes they offer
Vienna – Budapest : From €8.99
Zurich- Milan: From €20
Berlin – Prague: From €15
Here's a sample of their fares at the moment
5. BlaBlaBus
Originally known as IDBUS and a subsidiary of SNCF in 2012, BlaBlaBus is a popular intercity bus service in Western Europe.
Popular routes covered by BlaBlaBus include Amsterdam to Paris ( Journey time is 6 hours 23 minutes. It leaves Amsterdam at 23.55pm at night and reaches Paris Bercy at 6.18am in the morning. They also have a daytime service, Fares cost around £15 for dates I saw in March 2022 )
Other popular BlaBlaBus routes include Madrid-Paris, Munich- Berlin ( 8 hours, fares start from £10 ), Paris-Brussels ( 4 hours, £6) and Paris to Barcelona ( 15 hours, Starts from £15).
BlaBlaBus comes with free-wifi, plug point at each seat plus reclining seats.
6. Regiojet ( Formerly Student Agency Bus )
I am a huge fan of Regiojet from its humble routes when it operated as the Student Agency bus service. They serve the whole of the Czech Republic and also you can travel with them on routes like Prague to Vienna or Budapest or Vienna-Brno-Krakow ( Vienna to Krakow can be as little as €12 one way) and also long distance routes like London -Prague for as little as €40 one way ( Journey time a whopping 18 hours and 25 minutes )
Their buses are really comfortable- reclining seats, free Czech newspapers plus free refreshments like hot chocolate, coffee or tea.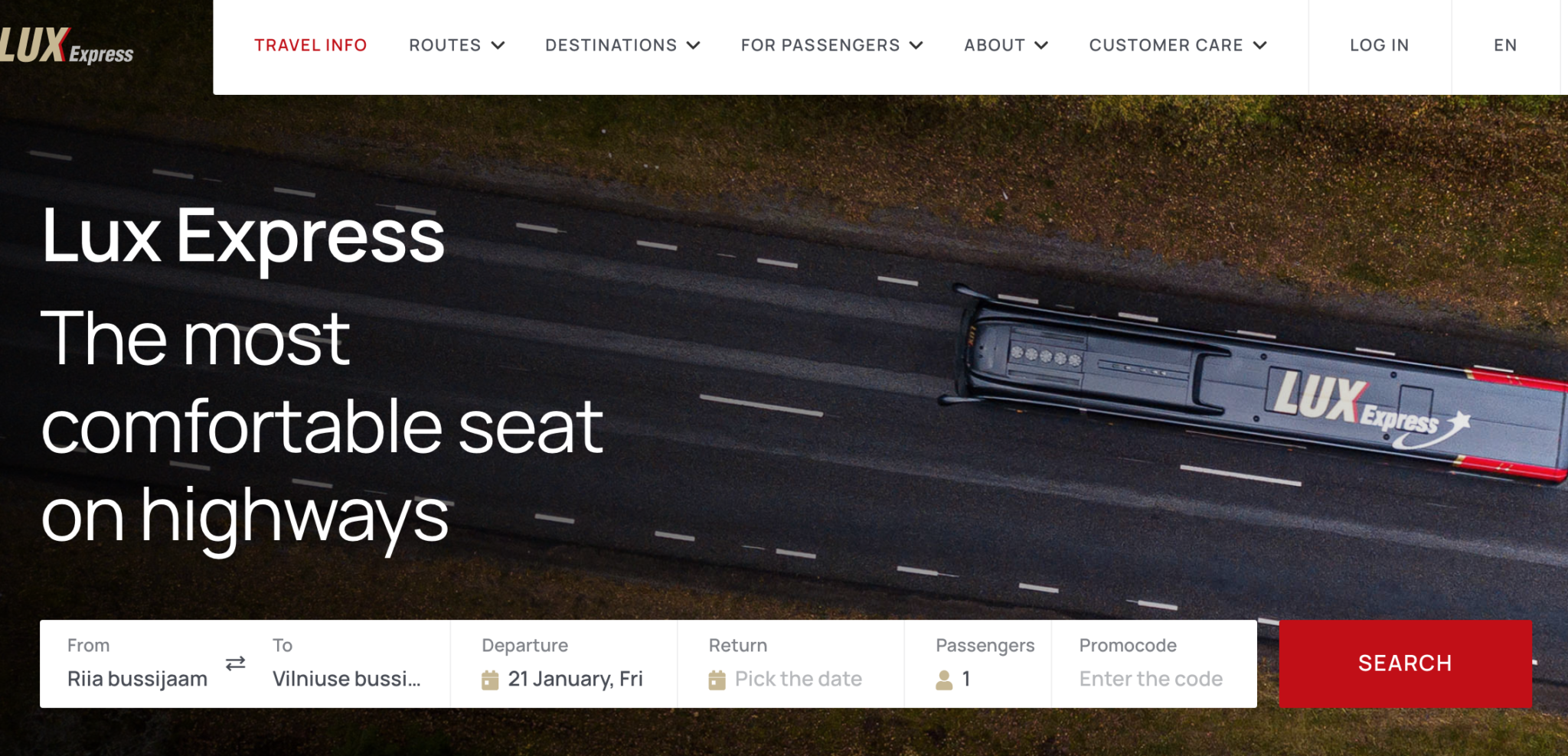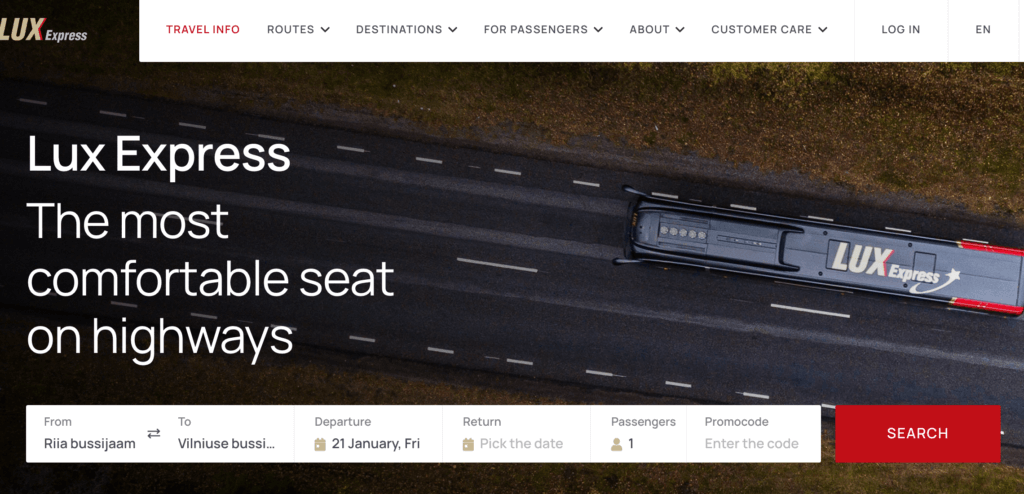 7. Cheapest way to travel across the Baltics? Try Lux Express
If you're looking to heading out to the Baltics , look no further than the excellent Lux Express which covers Estonia, Latvia and Lithuania. Seats have plenty of legroom, there's free wifi, personal entertainment system. If you're looking for a comfortable journey, there is also the 'Lux Express Relax' seats which allow you to recline and offer more space.
To give you an idea, their Riga to Vilnius service takes 4 hours with standard fares of just €11 oneway while the 'Relax' seats cost €28 one way.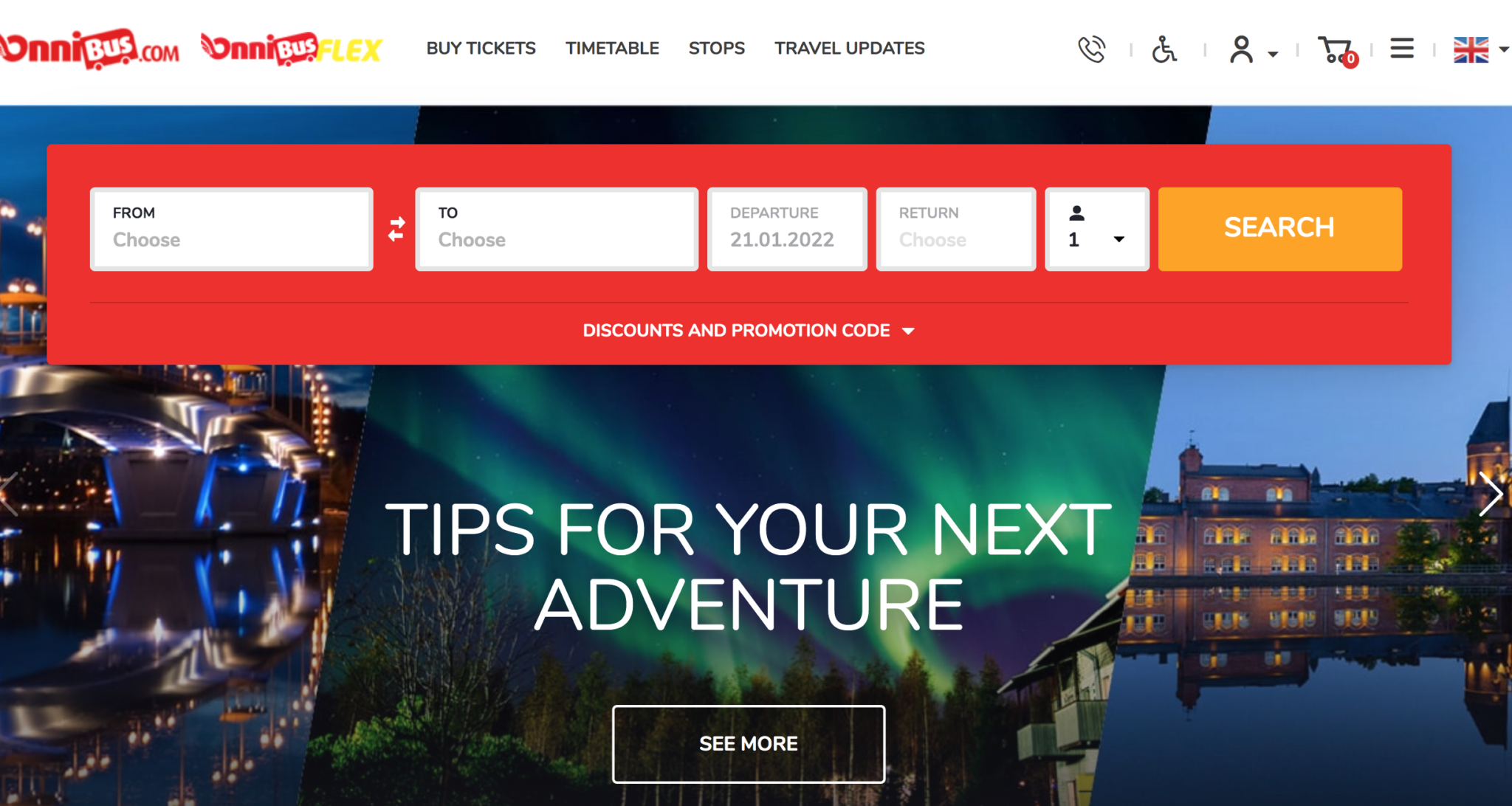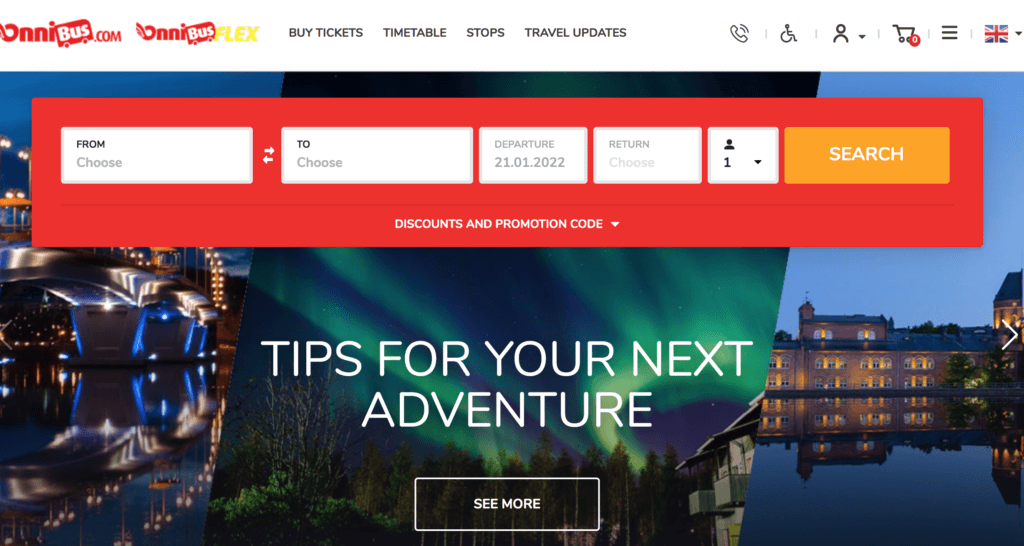 8. Onnibus
Further north if you're visiting Finland then do check out Onnibus.


Booking in advance you can get fares from Helsinki to Tampere and Turku for as cheap as €1!
9. Alsa
Spain's bus services are provided by a host of bus companies whose routes comprise an extensive network. The biggest of the Spanish bus companies is ALSA which operates an extensive network of bus routes throughout the country including international routes to Andorra, France and Portugal. Definitely for many routes in Spain alone, Alsa offers major cost savings when you compare the prices with trains. Plus they have a bunch of excellent money-saving offers for young people ( 12-25) where you can save upto 25 on popular routes from Madrid to Barcelona.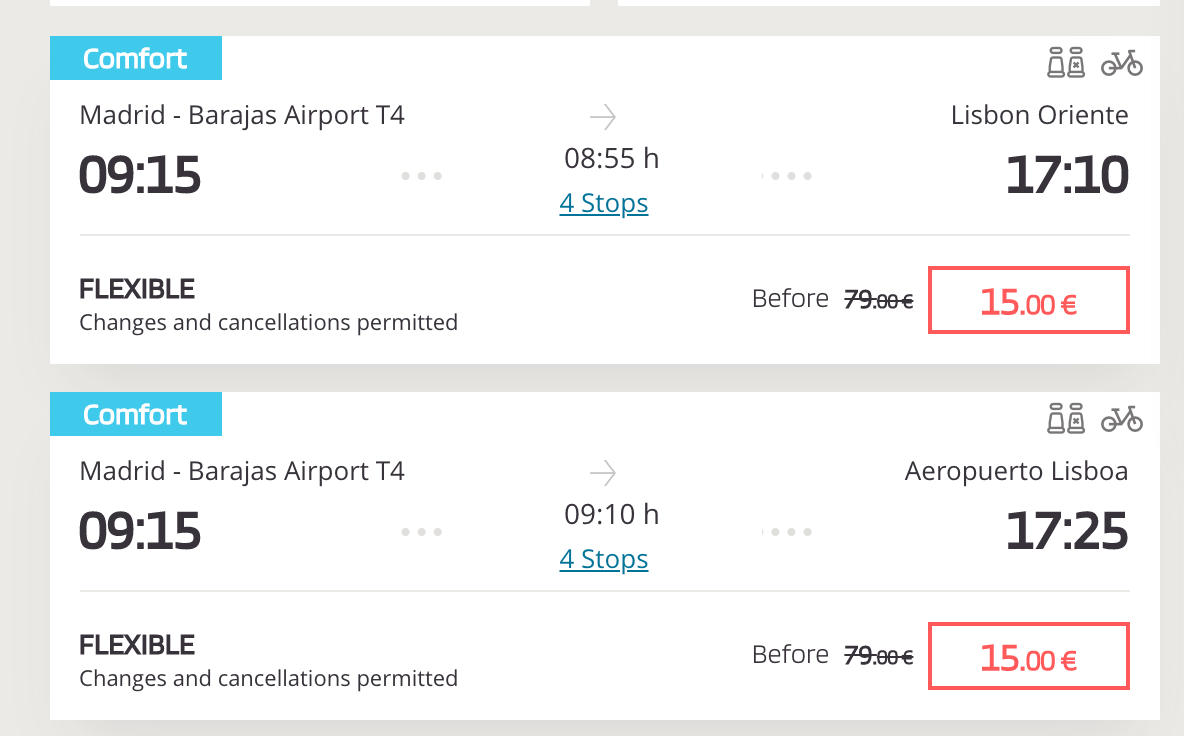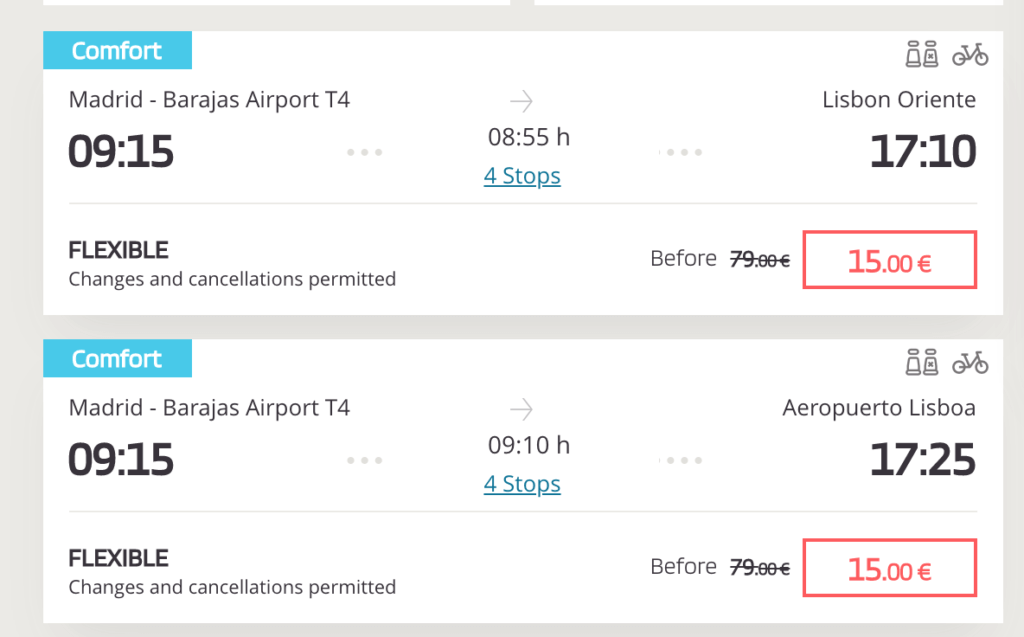 Alsa is also a good option if you are looking for the cheapest way to travel from Spain to Portugal- the Madrid to Lisbon bus costs as little as €15 ( Dates in March 2022, extra fee for seat reservation and also luggage )
10. Busabout
Last but not least, if you're looking for an alternative network to getting around Europe, do checkout Busabout.
Am a big fan of their service- great destinations, friendly guides and they drop you off at the hostel ( work with a great network of hostels )
They offer a range of options including their popular 'Hop on and Hop off' network which serves 9 countries and 34 destinations. Prices start from €485. For more about Busabout, do checkout my earlier in-depth review of the Busabout experience.
Note: As of January 2022 Busabout has suspended its 2022 season. Hopefully, if Covid situation improves, they will be able to restart their operations.