The cheapest way to travel across Europe is definitely the bus. In terms of comfort and ease of travel, nothing beats interrailing across Europe but if you're on a tight budget, then taking the bus in Europe can offer some amazing cost savings.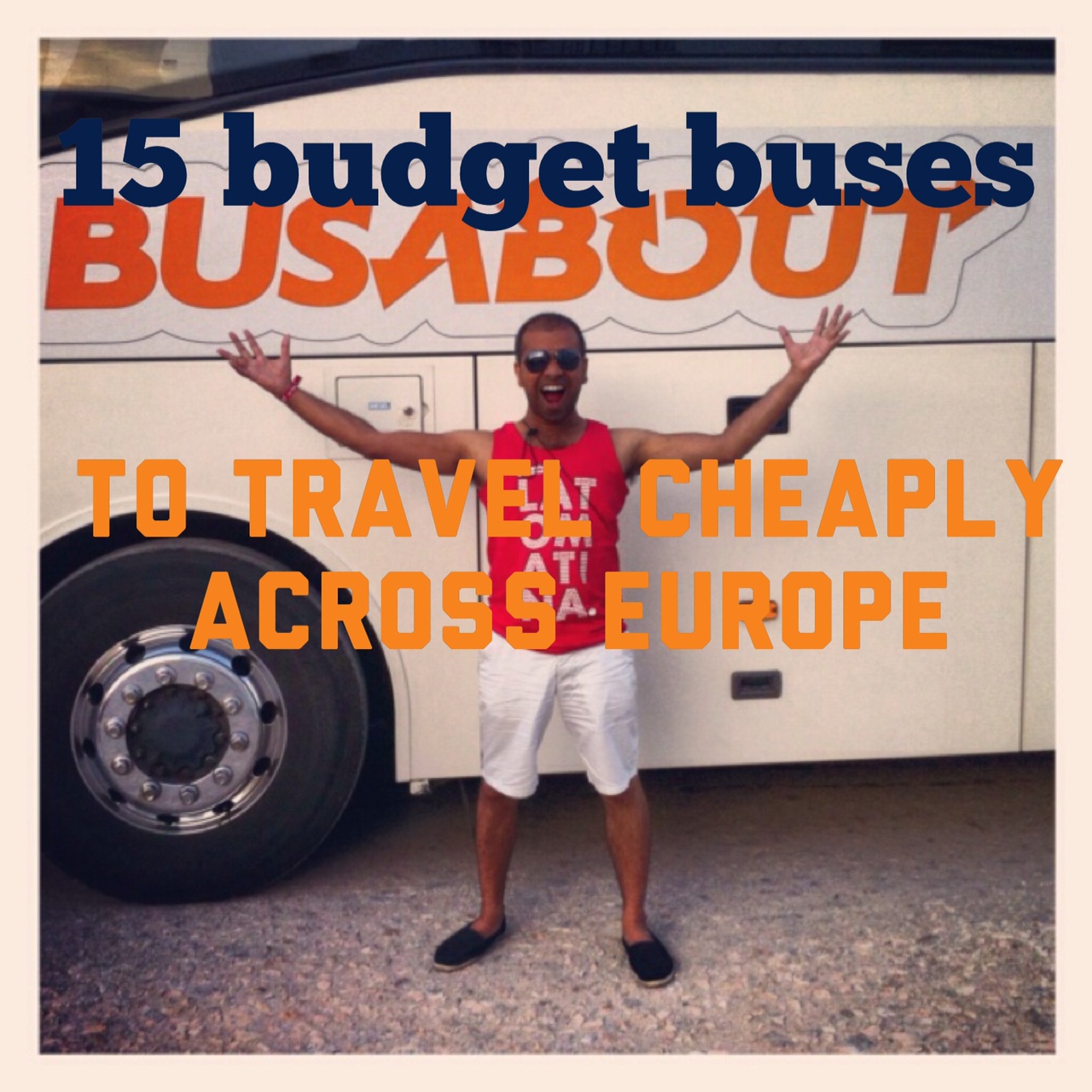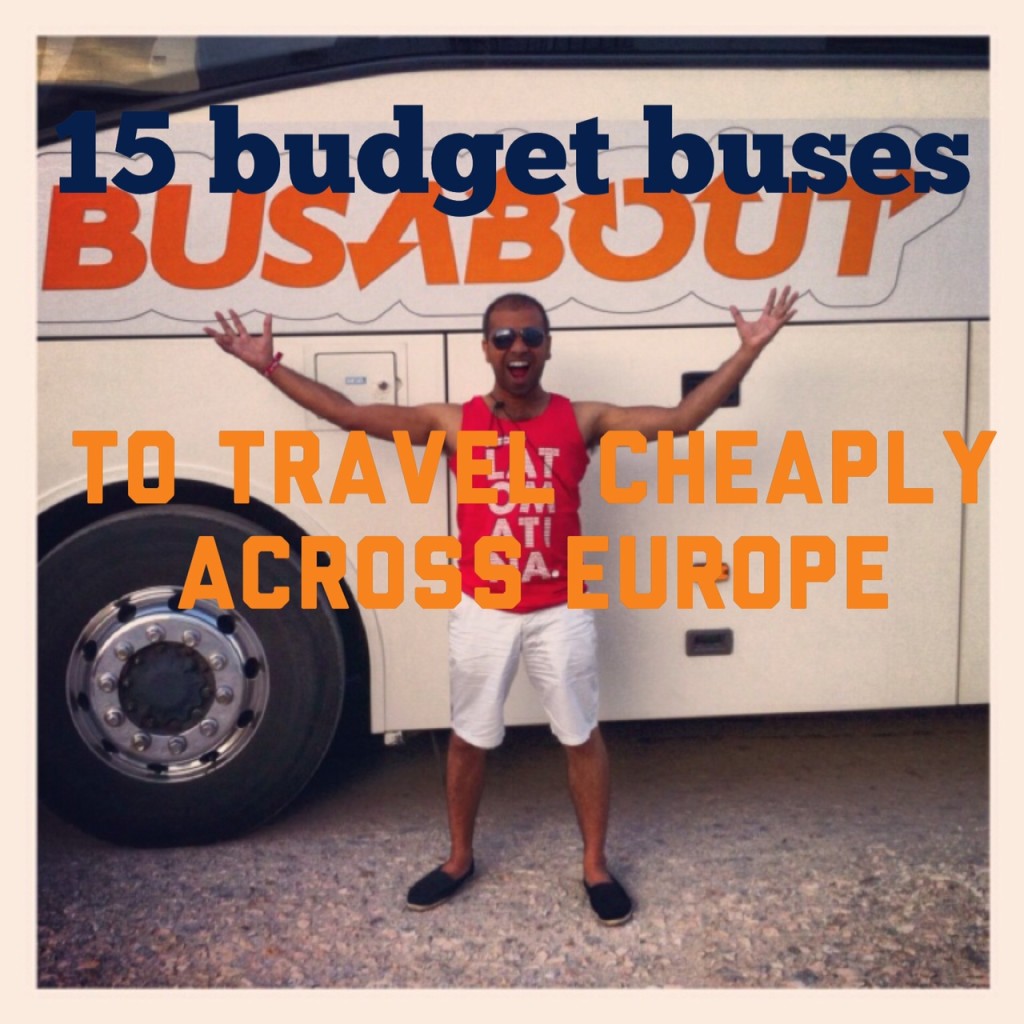 Whilst offering excellent fares some of these bus companies featured offering a very high quality service- you can expect reclining seats, extra hold luggage, free wifi, sometimes they offer you free tea or coffee and you also have charging points at each seat.  If you have any bus companies to add to this list, please leave a comment below as I will be constantly updating this page and will credit you. Cheers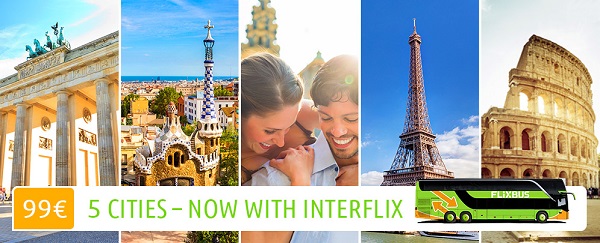 1.Flixbus
If you want to see as much of Europe as possible but still want to have the spontaneous element, then Flixbus 's Interflix Euro bus pass for just €99 is probably the best deal in bus travel. The pass allows you to pick 5 direct routes from their 200,000 daily connections to over 1,200 destinations in 24 European countries. Besides a good frequency on all key routes, the buses also offer free wifi and generous luggage allowances.
The pass is valid for 3 months. Pick the start and end points for your 5 trips. They are some caveats to the deal: The 'trips' have to be direct routes and you can book a return trip on a direct route you've taken. So you could do Paris-Amsterdam/Amsterdam-Berlin/Berlin-Munich/Munich-Milan/Milan-Rome for example with this pass.
2.Megabus
The starting fares can be ridiculously cheap: If you're looking to go from London to Paris, Brussels or Amsterdam then look no further than the Megabus where you can book yourself a seat for as little as £1 ( 50p booking fee) Other destinations being served by Megabus from London include now Ghent, Rotterdam and Cologne so it's definitely worth checking them out.
Plus if you are travelling across the UK and especially if you're looking for the best deal to getup to Scotland from London, do checkout Megabus UK
3.National Express
Talking about travelling across UK on the cheap, National Express also has a very impressive network across UK with 'funfares' as cheap as £1 if booked in advance.
Plus if you are visiting London, Manchester, Bristol or Birmingham, your ticket gets you 2 for 1 tickets in some leading visitor attractions like Legoland in Manchester or Madame Tussaud's / Tower of London in London.
4.Eurolines
London-Paris bus route is fiercely competitive so it's definitely worth shopping around. Eurolines offer advance fares of £22 one way from London to Paris and £18 one way from London to Bruges at the moment plus allow for 1 piece of carry on luggage and 1 hold luggage.
If you're planning a few trips and looking to keep costs down, then it worth investing in a Eurolines Discount Card which gives you 25% of all the fares. 3 month discount card costs £23 and a 6 month discount card costs £43
5. IDBUS 
Another recent rival on this route worth checking it is IDBUS, subsidiary of SNCF. IDBUS are offering currently deals from London to Lille for as little as £8, London to Paris for just £16, London to Brussels is £29 while London to Amsterdam costs £33. The IDBUS comes with free-wifi, plug point at each seat plus reclining seats. (I hope to be posting a in-depth full review of IDBUS soon on the site)
6. Berlinlinienbus 
If you are heading to Berlin, definitely worth checking out the excellent Berlinlinienbus where you can secure fares for as little as €9. Destinations served include Munich, Dresden, Hamburg, Paris and London etc. On board services include stewardesses on long national lines, free daily newspapers, luggage service, check-in with mobile devices and the latest state of the art coaches that offer great comfort. 
7. Mein Fernbus
Another German bus company that has take advantage of Deutsche Bahn losing their monopoly over the German transport network is Mein Fernbus where you can sample fares like  single from Zurich to Munich for €15 or Dresden or Leipzig to Stuttgart for €22 one way
Features of the service include free Wifi, reclinable chairs with at least 70cm legspace, air conditioning, toilet, snacks and drinks (sodas or beer are around  €1.50 mark)
8. ADAC Postbus
ADAC Postbus is the marriage of two German giants – ADAC & Deutsche Post who have created a nationwide bus service that offers an alternative low cost travel between 24 of Germany's largest cities.
You book online via ADAC-Postbus , via a Deutsche Post office or direct from the driver.
Buses are equipped with three point safety belts, free WLAN and electric plugs for charging devices.
Fares?
Booking in advance you can  book a one-way ticket from Munich to Stuttgart from €11, or a trip from Cologne to Berlin from €28 or Cologne to Hamburg from €19
Bikes can be taken along for just 10€ – stowed away in the luggage hold.
Top Germany bus tips
In some cases the bus can be cheaper than the train in Germany plus faster- for example the BerlinLinienBus coaches that take you from either of the two Berlin airports or from the central bus station straight to Dresden Hauptbahnhof (main station) or Dresden-Neustadt station takes as little as 2 hours and, if you book early, you get the € 9 fare.€18 regular price, €20 if purchased on the bus.
If you're visiting Bavaria, do check out the Bayern Ticket which gives you unlimited travel any day, till 3am and covers between one and five people. It costs €23 for one person plus a further €4 each for up to four more people. The price for five people is just €39-really is one of the best deals in Europe.
9. Simple Express
If you're looking to heading out to the Baltics and Russia from Germany, looking no further than the excellent Simple Express which covers Estonia, Latvia, Lithuania, Poland and Russia. Prices start from €3. Book early because the 3 euro special price applies to the first 5 tickets bought from the internet per departure.
To give you an idea, their Berlin to Warsaw service takes 8 hours with standard fares of just €18 while an overnight coach journey from Riga to St Petersburg takes 12 hours and costs just €23.
10. PolskiBus
If you're hitting Poland then definitely check out the legendary PolskiBus.com : Travellers can take advantage of 16 lines linking 20 Polish cities and five European locations. You can expect luxury, double-deck Van Hool Astromega coaches which are equipped with reclining, leather seats, free Wi-Fi, air conditioning and toilet. In addition, on the way from Wrocław to Kraków each passenger receives free refreshments: hot and cold drinks, sweet buns/croissants, cookies and water. Amazing. Ticket prices start from 1 zł + 1 zł per booking.
11. Onnibus
Further north if you're visiting Finland then do check out Onnibus. Booking in advance you can get fares from Helsinki to Tampere and Turku for as cheap as €3.
12. Swebus
Other companies to check out include Swebus where you can go from Oslo to Copenhagen for as little £35 and journey takes around 9-10 hours.
13. Student Agency Bus
Do check out the excellent Student Agency bus service. 7 years ago, I checked out their Prague- Cesky Krumlov route ( as little as €4 one way) and back then, it had reclining seats, free Czech newspapers plus free refreshments like hot chocolate, coffee or tea.  Don't let the name fool you-anyone can travel on their network. You hop from Prague to Vienna or Budapest for as little as €16 one way.
14. Westbus
Another company to check out for the same route and also for getting around Austria is Westbus. Vienna- Prague to Budapest is €22 one way, Salzburg-Munich €9 or Vienna to Zagreb for €29 while Salzburg to Prague is just €29.
15. Alsa
Spain's bus services are provided by a host of bus companies whose routes comprise an extensive network. The biggest of the Spanish bus companies is ALSA which operates an extensive network of bus routes throughout the country including international routes to Andorra, France and Portugal. Definitely for many routes in Spain alone, Alsa offers major cost savings when you compare the prices with trains. Plus they have a bunch of excellent money-saving offers like when visiting France from Spain, you can get 50% off your ticket if you book more than 30 days in advance. For bus travel in Spain, the same offer of 50% stands if you can book a mammoth 120 days in advance. Both these type of advance tickets are non-refundable and cannot be changed, once booked.  They also have an app which avoids the problem of trying to print your ticket.
16. Busabout
Last but not least, if you're looking for an alternative network to getting around Europe, do checkout Busabout.
Am a big fan of their service- great destinations, friendly guides and they drop you off at the hostel ( work with a great network of hostels )
They offer a range of options including their popular 'Hop on and Hop off' network which serves 9 countries and 34 destinations. Prices start from  €485. For more about Busabout, do checkout my earlier in-depth review of the Busabout experience.