Warm sunshine all year, pints of lager for a euro and lots of sunburnt Brits – that's Tenerife.
Although a small part of the largest Canary Island can squeeze its bulging beer belly into that description, most of Tenerife is a different island altogether. It's not difficult to eat cheaply in the purpose built resorts, but it's not so easy to do so and get quality food.
Outside of the resorts, where the Canarios live, you can eat very cheaply and extremely well simply by going local.
These are some popular authentic places to enjoy cheap eats on Tenerife.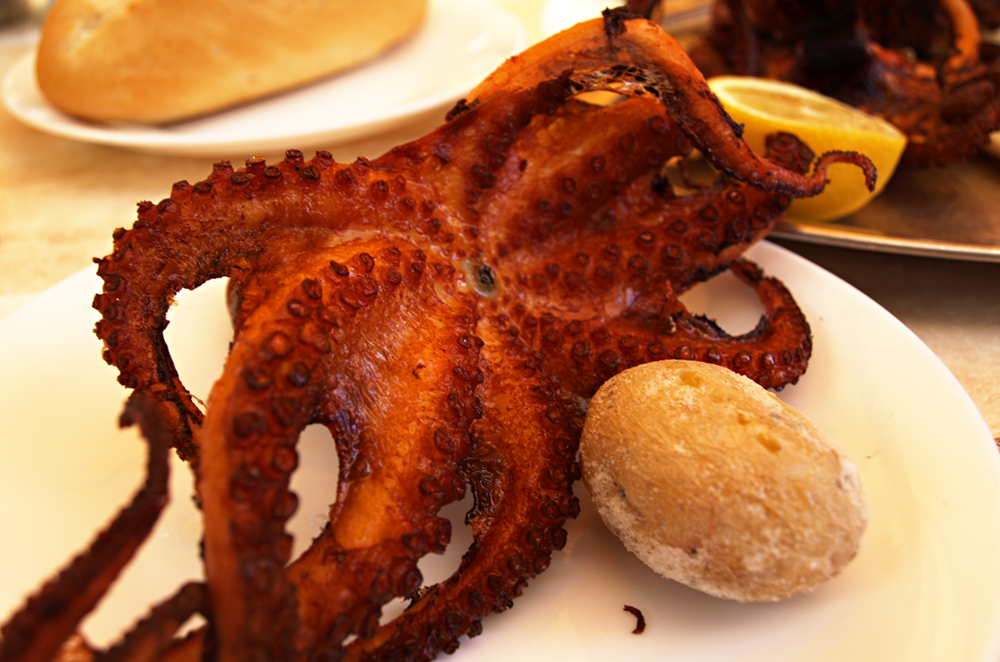 El Cine
Hidden in an alley near the harbour in Los Cristianos, El Cine clings defiantly to the resort's fishing village roots. It's a no frills joint selling fresh fish and seafood the way abuela used to cook them (there's one chicken dish for those who don't worship at the seafood shrine). Canarios, and anyone  who knows El Cine, happily queue to get their turn to tuck into whole octopus or chunky hake fillets with papas arrugadas (wrinkled potatoes, a Canary Island speciality) at €7 a plate.
Address: C/ Juan Bariajo, 8
Opening Hours: Daily from 11am to 11pm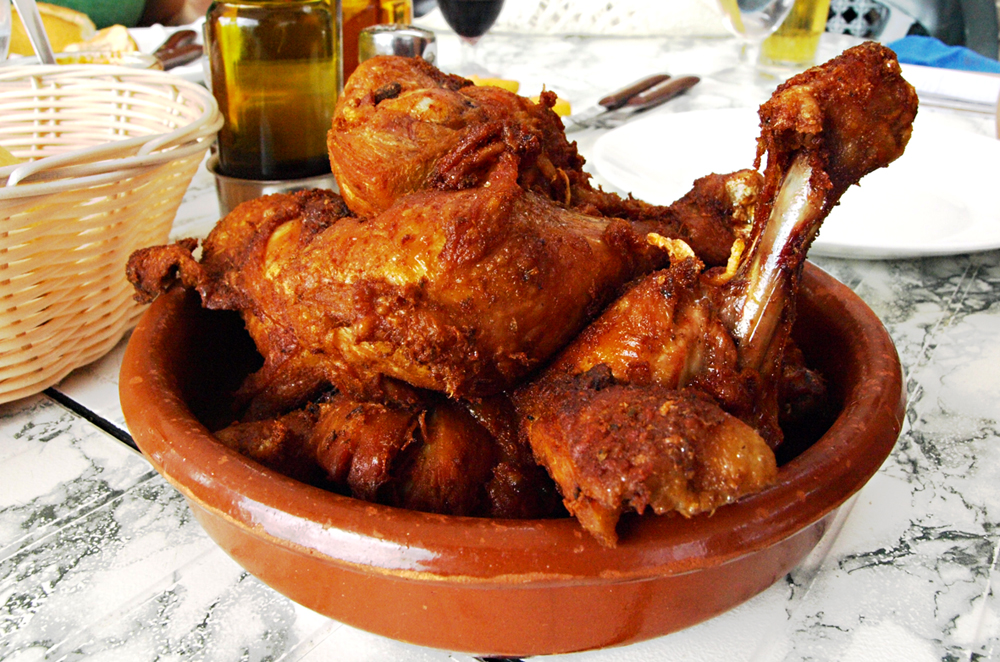 Otelo
One reason to visit Otelo in Adeje Town is for pollo al ajillo (garlic chicken), a local speciality that is so lip-smacking tasty it could put a certain colonel out of business if it went viral on the world's culinary scene. Another is that Otelo sits at the mouth of the Barranco del Infierno, a beauty spot and one of the most popular walking routes on Tenerife. Tell the waiter a number (depending on how many people are with you) and wait for a mountain of crispy garlic chicken to appear.
Address: Calle Los Molino 44, Adeje
Opening Hours: Open 11.00am to 11pm, closed Tuesday
Cost: €5 a portion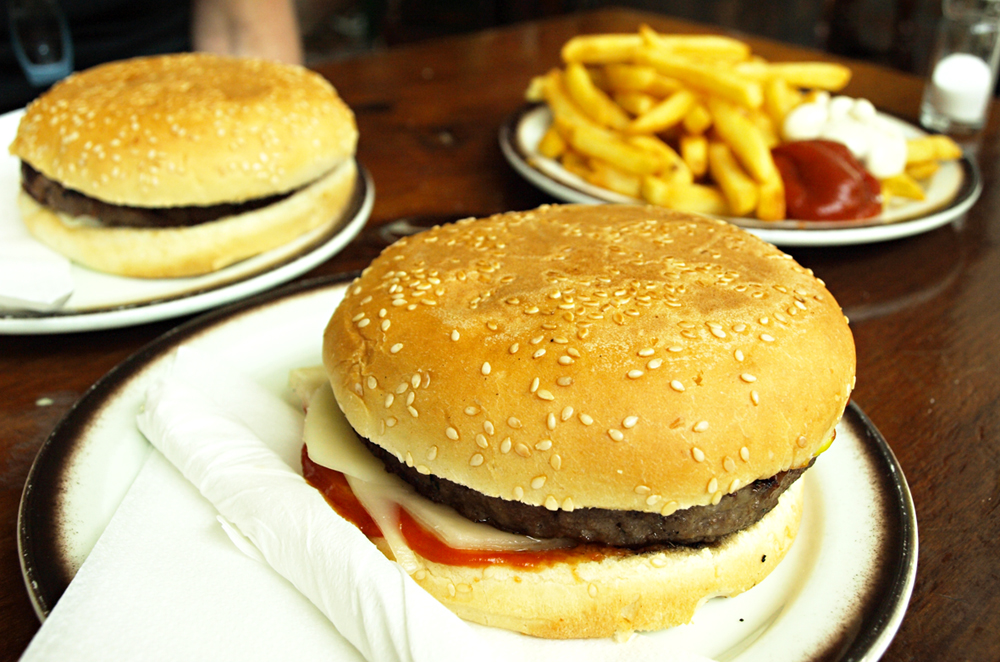 Tasca La Oficina
Huge, herby, beefy burgers in a popular restaurant district in El Sauzal that few visitors know about. With a rustic design and furniture as chunky as the burgers, La Oficina serves the best of Tenerife's fast food scene at crazy prices; cheeseburgers are €2.70. Pair burgers with papas locas (French fries with cheese, ham and lashings of ketchup, mayonnaise and mustard) for the full La Oficina experience.
Address: Carretera General del Norte, 19
Opening Hours: Open Tues to Saturday 1 to 11pm; Sunday 1 to 5pm, closed Monday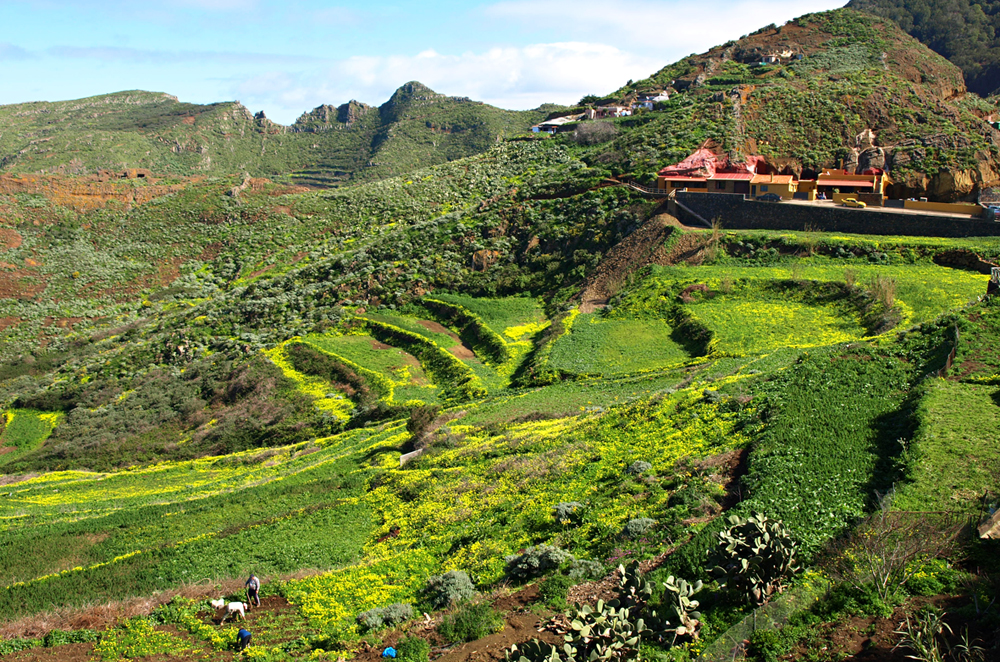 La Cueva
Way off the beaten track is La Cueva, a restaurant set in a cave in the Anaga Mountains. La Cueva attracts hikers and sharply dressed city folk from Santa Cruz, making for an odd mix of clientèle. The food is good quality, country fare and includes fried goat, rabbit in sauce and filling stews. To really go local try gofio escaldón, a thick paste of flour ground from toasted grains mixed with stock. It's an acquired taste and dirt cheap.
Address: Chinamada, 14A
Opening Hours: Open 11am to 7pm Wednesday, Thursday & Sunday; 11am to 10pm Friday & Saturday; closed Monday & Tuesday.
Cost: Courses average €7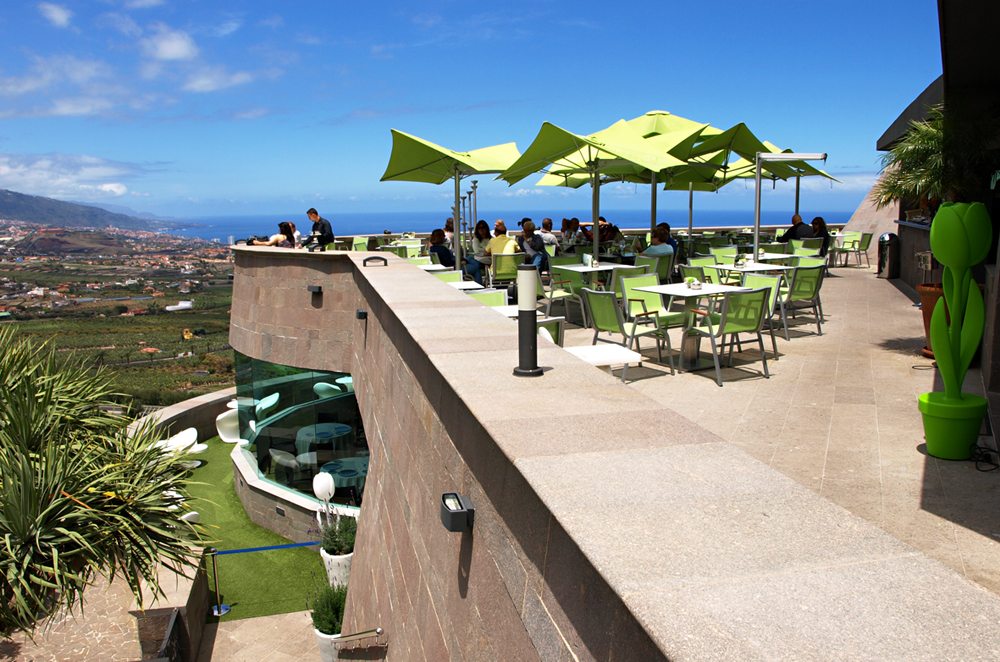 Humboldt's Mirador
A stylish café and restaurant with knock-out views of the La Orotava Valley and Mount Teide that wowed the German naturalist and adventurer it's named after. Humboldt's serves Canarian themed breakfasts with names that has locals smiling but mean nothing to anyone else. The bocadillos (filled baguettes) are delicious and different – think goats' cheese and avocado or calamari with fried egg – and the black pig burger is something else.
Address: Carretera El Pinito, Las Cuevas, La Orotava
Opening Hours: Open daily 1.00 to 4.00pm & 7.00 to 11pm (1 to 4pm on Sunday)
Cost: Bocadillos are €2, special breakfasts €8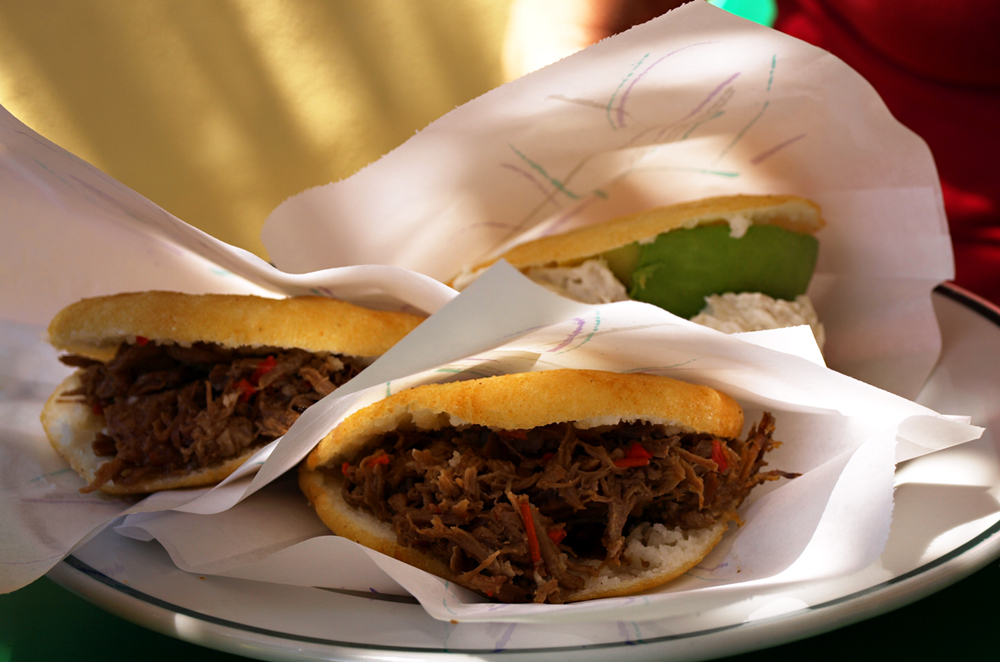 The Kiosko
They could serve mediocre food at the Kiosko in Santiago del Teide and the location, a eucalyptus scented picnic zone opposite a pristine church, would make it taste great. But they don't, they have some of the best arepas on Tenerife. These are fried, or toasted, Venezuelan corn pancakes. Avocado and chicken arepas are delicious but even better is carne mechada (spiced shredded meat). Perfect paired with an icy Dorada cerveza.
Address: Zona Recreativa, Santiago del Teide
Opening Hours: A mystery
Cost: Arepas are €2.50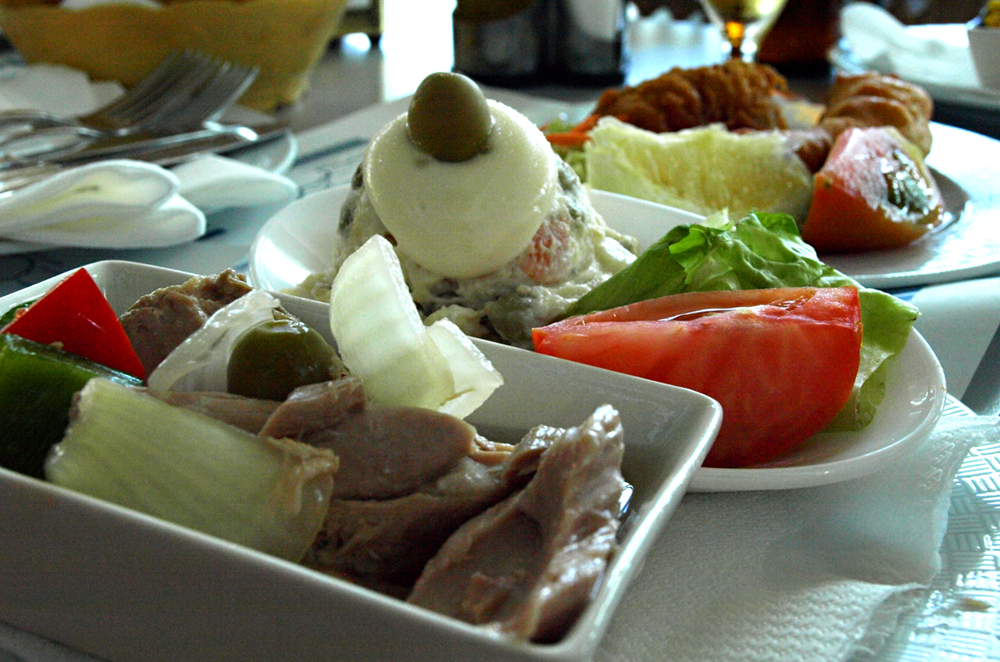 Santa Cruz Bus Station
The cafeteria in the main bus station in Tenerife's capital, Santa Cruz, is where guagua (Tenerife's buses) drivers eat because a) it's good value and b) it has excellent tapas. For a serious carb hit, try the tortilla bocadillo otherwise check out whatever tapas is on offer that day. The churros de pescado (fish in crispy batter) and albóndigas (lightly spiced meatballs) are top choices.
Address: Estación de Guaguas, Santa Cruz de Tenerife
Opening Hours: As long as the bus station is open
Cost: Tapas average €3 a ración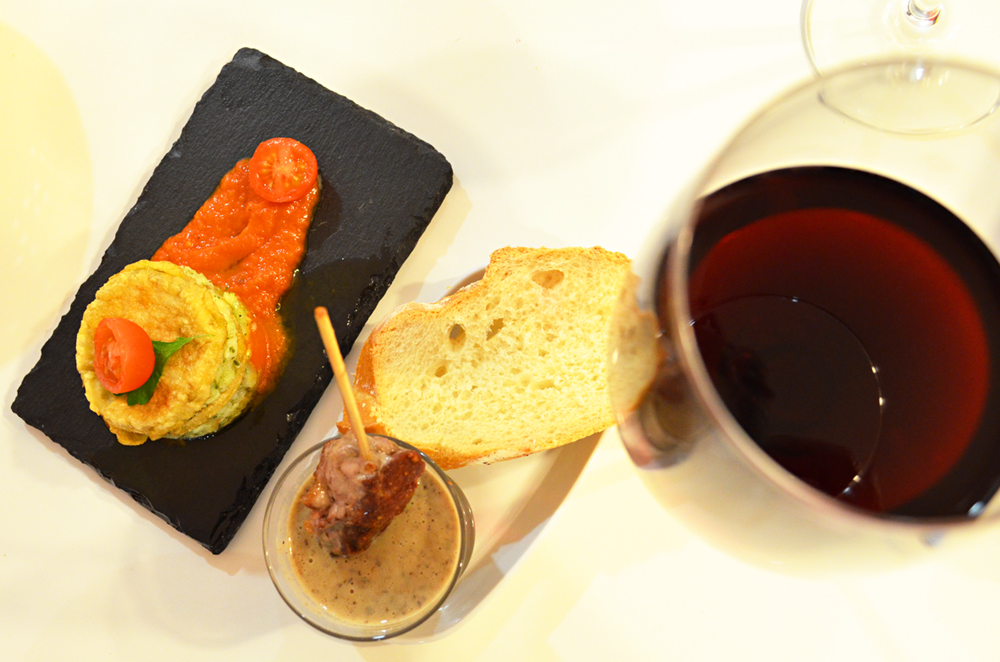 Sirmiri Vinos & Pintxos
Puerto de la Cruz is the tapas capital of Tenerife; Sirimiri, in the fishermen's district, is one of the latest additions. Over thirty, orgasmic Basque tapas such as mushrooms stuffed with ham, garlic, cheese and quail egg or smoked salmon, prawn, egg and mayonnaise are an irresistible €2.50 each. Whilst there's a good selection of vino, the house wine from the owner's small vineyard in La Orotava is seriously drinkable.
Address: C/San Felipe, 15
Opening Hours: 11.30am to 3.30pm and 7pm till it closes.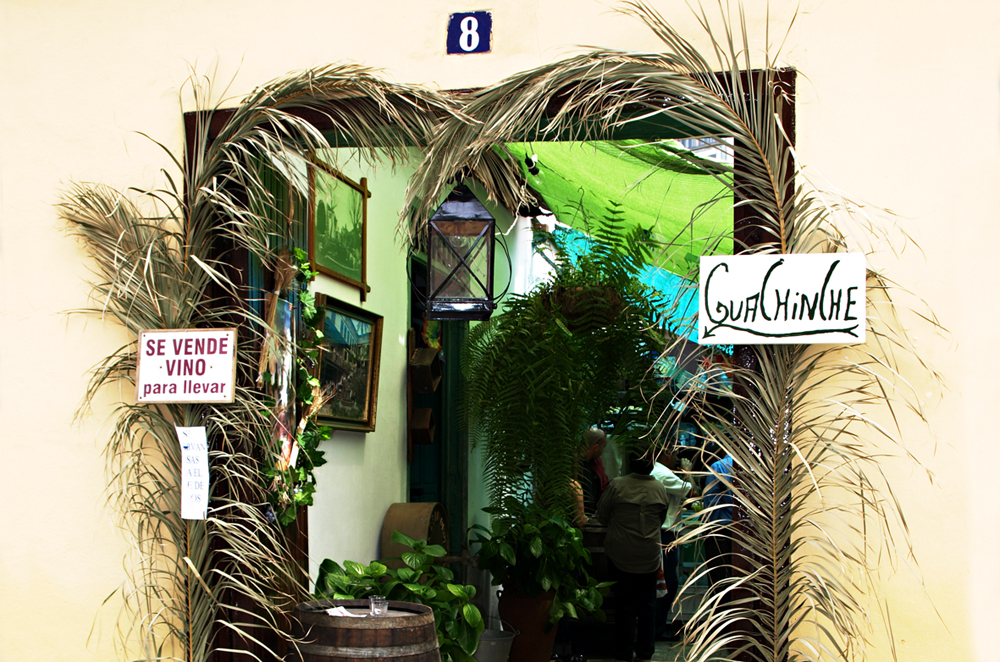 Guachinches
The ultimate budget, local cuisine is found in a guachinche. These are unique to Tenerife and the most authentic ones are in the north of the island. Their roots go back to the days when Victorian traders bought fresh food and wine from roadside stalls along the stagecoach route. Guachinches are rough and ready makeshift affairs that can only open for three months at a time and sell a limited selection of traditional food (e.g. spicy pork kebabs, ribs with corn), plus the wine must be their own.
How do you find one? Look for a home-made sign with an arrow and 'Guachinche' scrawled on it (usually nailed to a tree or pasted to a wall) and follow for a dining experience to remember.
Jack is a travel writer/blogger currently living in a banana plantation in the north of Tenerife who blogs about the the island that exists beyond the resorts on his website therealtenerife.com. He also writes about hiking & dining on and off the beaten track in other parts of the world on buzztrips.co.uk. Connect with him on Twitter, Facebook, and Instagram.