Busy, eclectic and sometimes maddening, Istanbul is one of the most rewarding and culturally stimulating countries I've ever been to. Having traveled there for a week at a time on two separate occasions, I still feel like I've barely scratched the surface. There is so much to see and do and the food is some of the best you'll find. With so many cultures, there truly is something for everyone. Though it would take years to search through all of the restaurants out there, here are a few of my favorites that I keep going back to. Enjoy!
1. Tarihi Eminonu Balik Ekmek, Southwest end of Galata Bridge
Mon-Sun: 8:30 a.m. – 1 a.m.
Istanbul's proximity to the water means that fishing has been a huge part of their culture and food for centuries. Balik Ekmek or 'fish bread' is a must-try for travelers who spend time in Istanbul. Some of the best in the world can be found at Tarihi Eminonu Balik Ekmek.
Balik-ekmek is a simple combination of a fish filet, onion slaw and lettuce served in a bread roll. I recommend adding a squeeze of lemon juice from one of the nearby tables as well. Pickle juice, with or without pickles is available to drink or add to your sandwich like the locals do. If that sounds a little weird, they also have fresh lemonade.
Regardless of the time of day, this place is always busy. The man on the dock will take your order and yell it out to the boat docked on the water behind him. One of the cooks will pull some fish off the grill, prepare your sandwich, wrap it and then toss it through the air at him to hand to you. It's all a little theatrical yet chaotic… welcome to Istanbul!
At $3, this is an affordable meal and a unique experience. Grab one to go or sit down at one of the tiny tables if you can find a space. Try to stop by before noon or after 1:30 p.m. to avoid the rush.
2. Street Food in Taksim Square, Intersection of Taksim Cd. & Istiklal Cd.
Open 24 Hours
As you proceed through Taksim Square you'll notice about 8 busy dürüm shops with huge vertical rotisseries of meat. The shops are all packed in right next to each other. The fact they can exist so close together is evidence of how popular these wraps can be.
Dürüm are made with freshly sliced chicken or a beef and lamb combination with tomato, pickle, onion and fries inside a wrap. If the fries look like they've been sitting there for a while, I recommend skipping them. Unlike gyros, dürüm do not contain tzatziki but they may be served with a garlic or spicy red sauce. Make sure to ask what sauces they have. Depending on the size and how much meat you request, they're usually around $4-$6.
Also make sure to try the 'wet burgers' here, once made famous by Anthony Bourdain's No Reservations. They taste better than they look. Made with a simple beef patty and tomato sauce, this is packed inside and a steamy, wet bun. Great for a snack (or even a meal if you've had a little too much to drink), these are another must-try for about $1 each.
3. Akcanlar, İnönü, 34373 İstanbul, Turkey
Mon-Sun: Noon-Midnight
http://www.akcanlarocakbasi.com
My favorite proper restaurant meal during my time in Istanbul was at Akcanlar. Not far from Taksim, it came highly recommended by several locals in my hostel. The service stood out right away as they cleaned a table and sat us quickly. It was late on a weeknight but they were still busy, unlike the other restaurants in the area. A good sign.
The three of us each ordered a few things so we could all try everything. First to arrive was the Zeytinyağlu Sarma, or grape leaves. Usually not one of my favorites, these were served warm instead of cold and were seasoned very well. Definitely the best I've had. Next we had the hummus which was thicker than I've had before and was made with fava beans instead of garbanzo. This was definitely the best hummus I enjoyed during my time in Turkey. Rich, well-seasoned with garlic and not too heavy on lemon juice, I highly recommend giving it a try. It also went perfectly with the thin, balloon-sized bread.
For entrees we shared a Kusbaşılı ve Kaşar Paynirli Pide, a Turkish style pizza with lamb sausage and cheese. The cheese was incredible, as was the meat. The pizza dough was flavorful and cooked perfectly. I wished I had more time to order this dish again.
We also ordered the Ali Nazik, grilled lamb kebab served over a side made of marinated eggplant, yogurt and garlic puree. The lamb kebab was fantastic. The eggplant was mashed and was stirred together with the yogurt and garlic. This gave it a sort of clumpy texture and was made a little watery by all the yogurt. Not one of my favorites. I would order the lamb again but with a different side.
4. Cafeterias
Another one of the best and least expensive options for food in Istanbul are the many mom and pop cafeteria style restaurants. Not many of them can be found online and I had difficulty locating even a simple address as some are tucked away in little corners, seating only 10 people or so.
Upon entering these little shops will display 6-10 different dishes they have prepared behind the counter. Some of my favorites included lentils with rice, roasted cauliflower, meatballs and seasoned garbanzo beans. Select whatever looks best and they will make a small dish of each.
For two people who left completely stuffed, we paid about $3 each. There are some larger chains in the Taksim area as well that looked good but they are slightly more expensive. I love the mom and pop shops so that's where I chose to eat. Give them a try and you'll see what I mean.
5. Ucler Tasfirin – Büyükada › Nizam Mahallesi, Düz Sokak, No 1, Adalar, İstanbul
Mon-Sun: 9 a.m. – 11 p.m.
A nice alternative to noise and chaos of Istanbul can be found in the islands just off the coast of the city. Ferries leave regularly and are inexpensive. The largest of these islands is named Büyükada, or Big Island.
For those who love fresh fish, there are a number of expensive restaurants all along the harbor. For those looking for something more affordable, Tasfirin is just a short walk away.
Serving up some of the best pide in Istanbul, they may mention their appearance in a New York Times article. It's true and it's for good reason. The veggie option with peppers and cheese was delicious, as was the option with sausage. We also ordered a side of peppers that packed quite a kick and complemented both pide perfectly. You can also order some of their quality dürüm. This is one of the best and cheapest options for food on the island. Highly recommended for a snack or full meal.

Meet Cam of CamEscapes: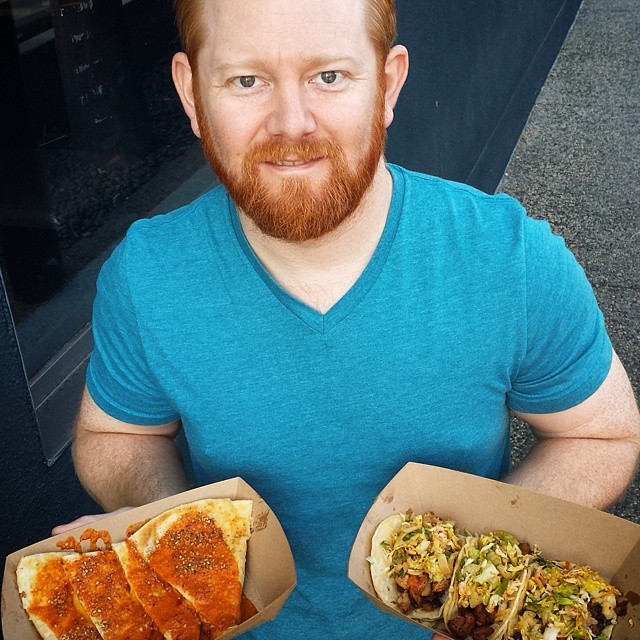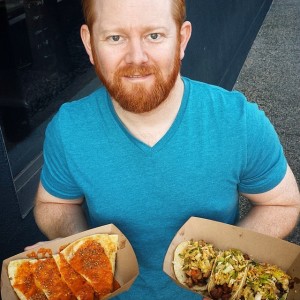 Cam is a food, travel and culture blogger who left his career to see the world. Having recently spent six months in Europe, he is now traveling throughout Southeast Asia. He loves talking to locals about food and culture and is always looking for his next meal.
His goals for writing are to help readers appreciate street food and let them know where to find it in each city. He also enjoys learning more about the people in each place he visits and sharing travel tips.
Follow Cam's journey on CamEscapes