Winter in Canada and especially winter in Ottawa is a once in a lifetime experience that you must put on your travel bucketlist.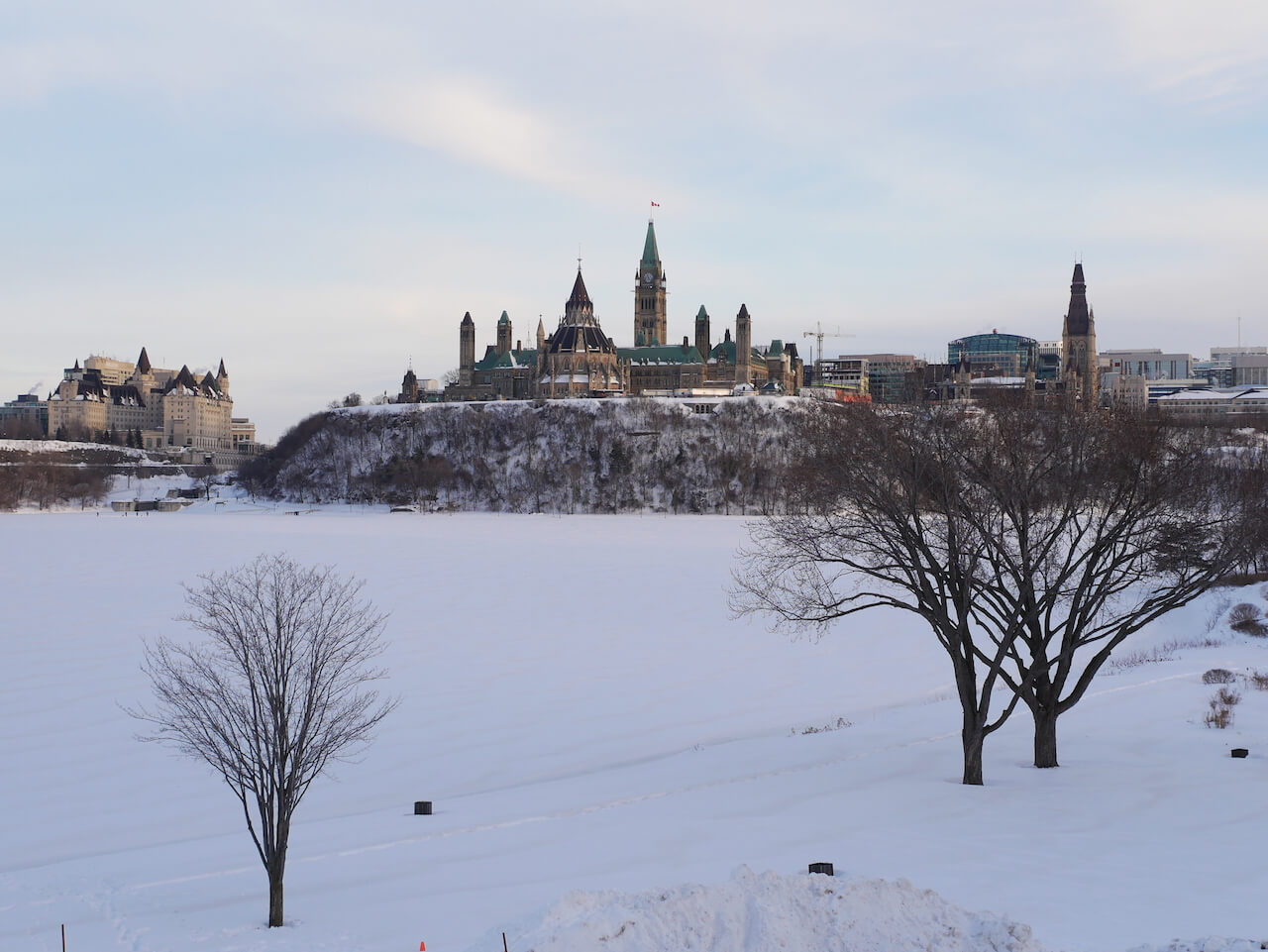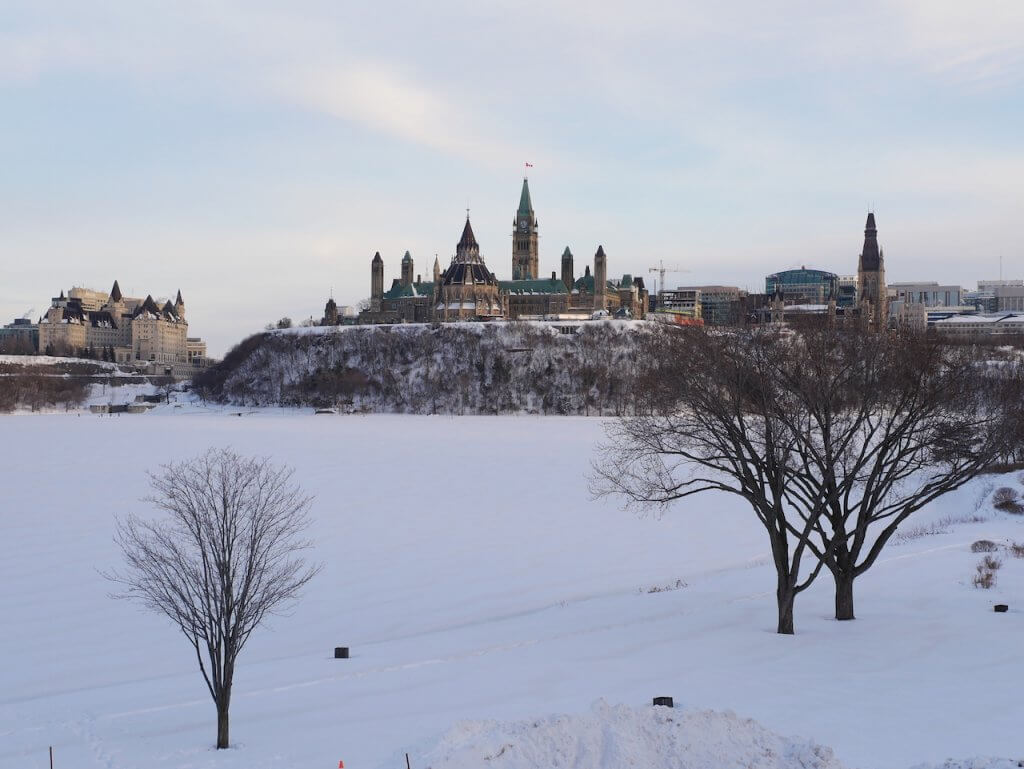 "There is no bad weather, only inappropriate clothing."
Ranulph Fiennes
Scared of the cold and the Canadian Winter? Well, as the great Ranulph Fiennes once said, there's no such thing as bad weather, just bad clothes. The key to surviving & enjoying winter in Ottawa is making sure you have the right winter wear. I've pulled together in this post a list of winter essentials. Plus in this guide I've also answered some key questions like when is the best time to visit Ottawa in winter, where is the best place to stay in Ottawa on a budget and of course, I've shared with you a pretty solid guide of the best things to do in Ottawa in Winter. This is by no means an ultimate guide to Ottawa in Winter but it gives you a good roundup of all the key essentials you need to factor in when planning a trip to Ottawa in Winter.As always, I'd love to get your feedback- I will be revising and adding to this guide over the next few months to come. So, please drop me a line below in the comments or email me at kash AT budgettraveller dot org if you have any tips or recommendations. Thanks for reading and I sincerely hope you find this guide useful. Plus, for a more personal account of my trip to Ottawa, checkout my recent blogpost of how I fell in love with winter in Canada and Ottawa.
How much should you budget to visit Ottawa in Winter
Winter in Ottawa can be very affordable with a wide choice of almost free outdoor and indoor activities to choose from. You can go hiking or snowshoeing across Gatineau Park or ice skating along the Rideau Canal: both these activities will not eat much into your budget. Plus, depending on when you visit there is a range of free cultural activities to choose from. Parliament Hill tours are free every day ( more details below) and the National Gallery of Canada is free to enter on Thursdays from 5 to 8pm. You also get free access to the Canadian Museum of History (formerly the Canadian Museum of Civilization), the Canadian War Museum and also the Canadian Museum of Nature from 5-8pm on Thursdays. Canada Aviation and Space Museum, Canada Science and Technology Museum and the Canada Agriculture and Food Museum offer free admission everyday from 4-5pm. Accommodation will be one of your key expenses. I've outlined 4 budget to midrange options below but I also recommend you do check out Hostelworld and also places to stay on Airbnb. ( If you haven't used Airbnb, use this link to get £33 off your first stay ) I would plan on budgeting up to $100 per day. This would includes a night's stay at a hostel or a budget hotel, food from supermarkets or fast food restaurants for lunch and dinner later in a restaurant and access to visitor attractions. Your other key expense will be your flights to Ottawa. I always recommend searching via Skyscanner. I can see deals for under £500 with Air Canada at the moment for for a long weekend in February 2022.
For how long should you visit Ottawa in Winter
Ottawa is fairly compact, so it only takes a few days to see the major sights. I would recommend spending at least four full days in the city. You could spend more, of course, but four days will give you a good overview of the city.
Best things to do in Ottawa in Winter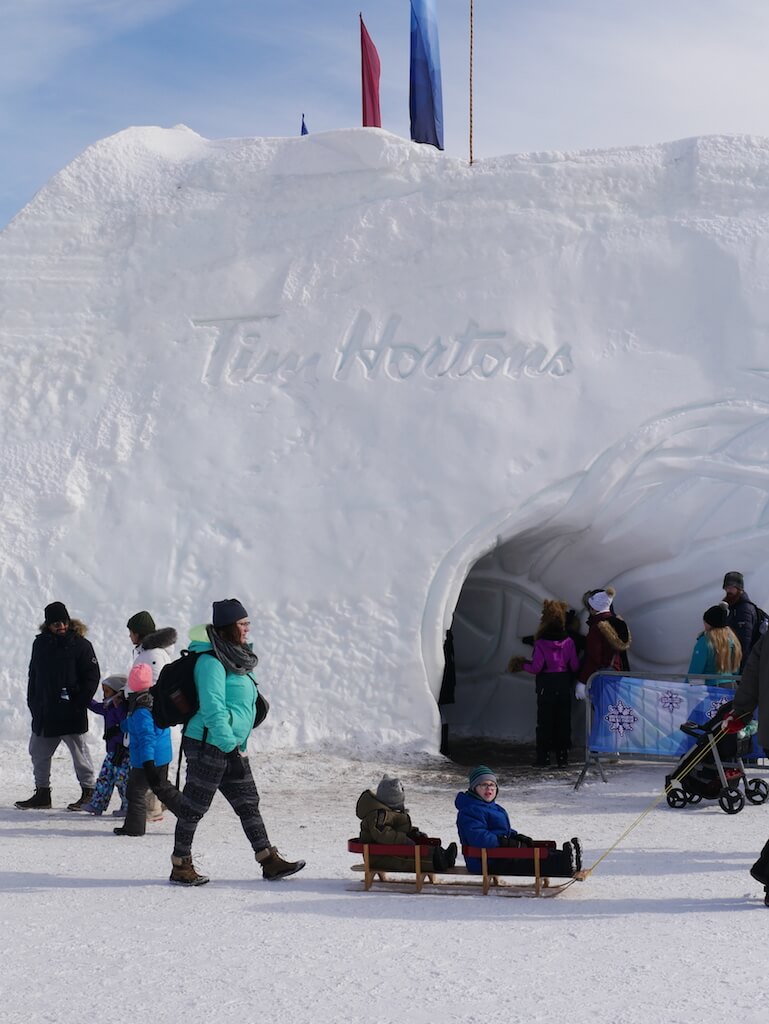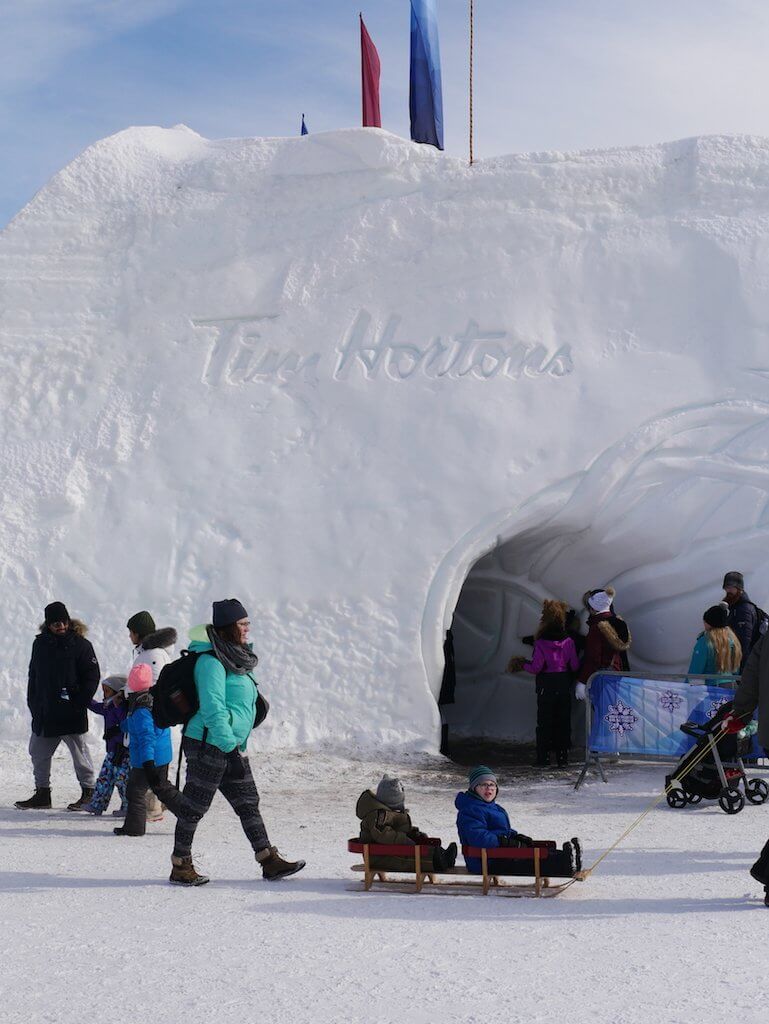 1.Come for

Winterlude Festival
Winterlude Festival – Canada's Capital Region's annual flagship event of the winter season, is a great time to visit Ottawa. Not only is this festival a celebration of the Canadian season of winter, it is also a celebration of diversity with the addition of numerous cultural events to the program. The Canada's Capital Region encompasses Ottawa, Ontario, Quebec and Gatineau, so the festival is well spread out. Every year, new locations are added to the festivities including Downtown Rideau, Sparks Street and ByWard Market. Enthusiastic volunteers and generous sponsors make the event possible. The festival hosts a variety of events ranging from the famous Ice Sculpting competition in the Byward market to snow activities for children, skating and games at Jacques-Cartier Park and the famous Winterman race (More on that below).
Update: Sadly due to Covid, the 2022 edition of the annual Winterlude festival has been cancelled.
2. Parc Omega
Parc Omega is a wildlife park situated 1 hour away from Ottawa. The park helps you to experience the best of Canadian wildlife and nature. Not only is a visit to the park an opportunity to see the region's flora and fauna, it is also a chance to experience the culture, history and heritage of Canada's First Nations. Parc Omega is open year round and is a lovely place to visit with family. Enjoy hiking trails, picnic areas, animations and see Canadian wildlife like elk, bison, moose, wolves and bears up-close and personal. These animals are kept in their natural environment. Some activities not to miss at Parc Omega include the daily birds of prey show, daily wolves presentation, the canoe building workshop and pony rides at the Old Farm.
3. Snowshoeing and Cross Country Skiing Gatineau Park
Gatineau Park is a 361 square kilometer park, whose main entrance is located 4 km north of Downtown Ottawa. This is a beautiful expanse of greenery that turns into a snowy wonderland during winter. Biking among the many trails, cross country skiing and snowshoeing during the cold months and zip lining are just some of the lovely activities the park affords.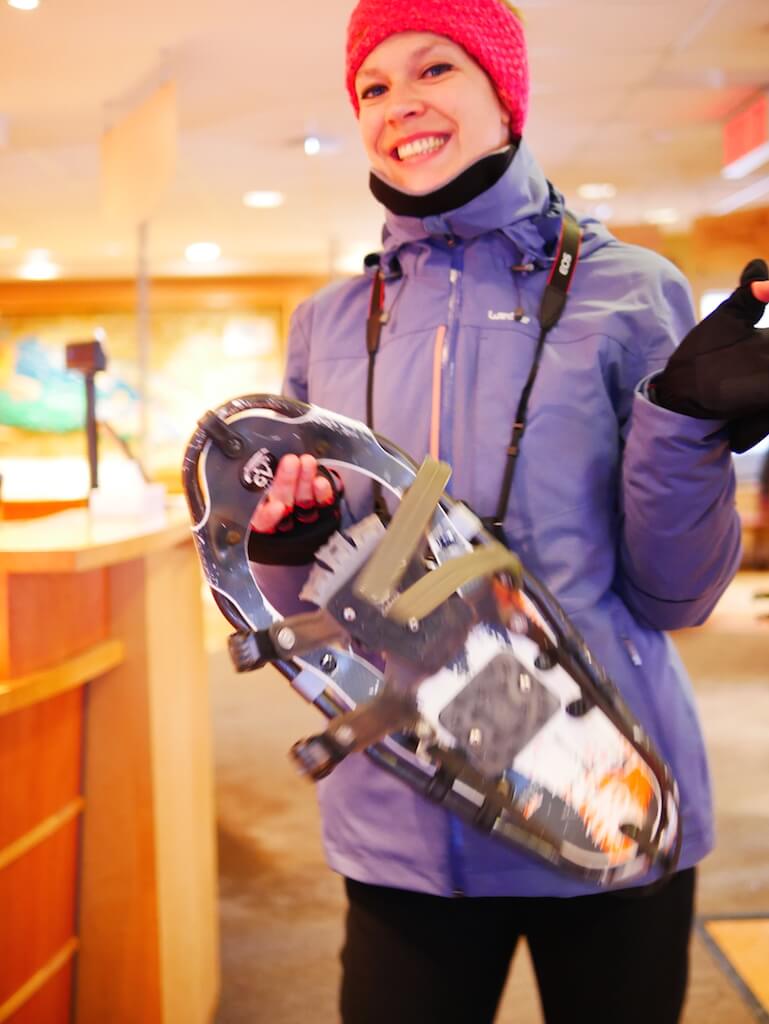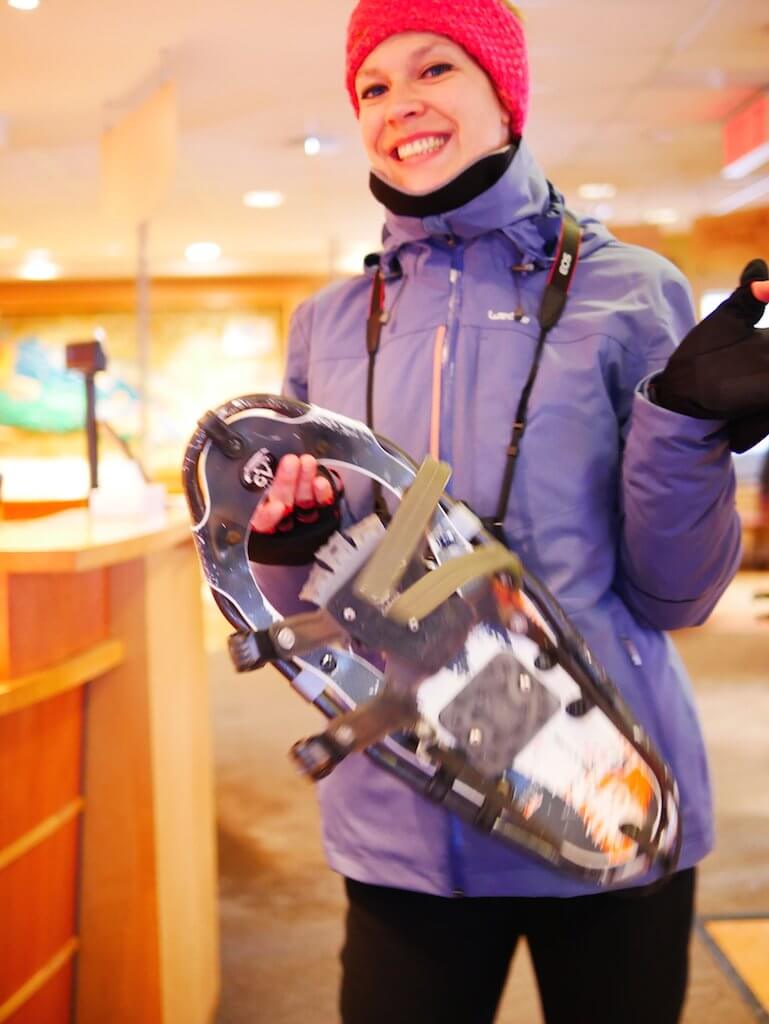 Cost: Snowshoes can be hired from the Gatineau Park Visitor Centre in Chelsea. They cost $9 per hour to hire or $28 for the day.
Timings for hire: Monday to Friday, 9 am to 2:30 pm (last rental); must be returned by 3:30 pm. Saturday and Sunday, 9 am to 3:30 pm (last rental); must be returned by 4:30 pm.
For more about snowshoeing in Gatineau Park, checkout the official website
4. Nordik Spa Nature
This spa is located only 10 minutes from downtown Ottawa at the gates of Gatineau Park. Nordik Spa Nature is the largest spa in North America and provides a host of Nordic indulgences like outdoor baths, saunas, a restaurant, lounge, indoor and outdoor relaxation areas and even a beer garden with terraces. A number of pampering treatments are at your behest. Admission is $68 or $136 for 2 people. The admission fee allows you to use their facilities for a full day. Within the price you can enjoy their baths (hot, cold and temperate), saunas, outdoor and indoor relaxation areas as well as the restaurant & lounge with terrace. This will be one of the more expensive experiences of your trip but definitely well worth the splurge-perfect for getting over the jet-lag on day 1 of the trip. I had only enough time to spend a few hours but would have happily spent the whole day here.For a more in-depth review, checkout my earlier blogpost- 'Winter in Ottawa' .
Address: 16 Nordic Road, Chelsea, QC J9B 2P7
Hours: Sunday-Thursday 9am-11pm; Friday-Saturday 9am-midnight
More information about rates, click here.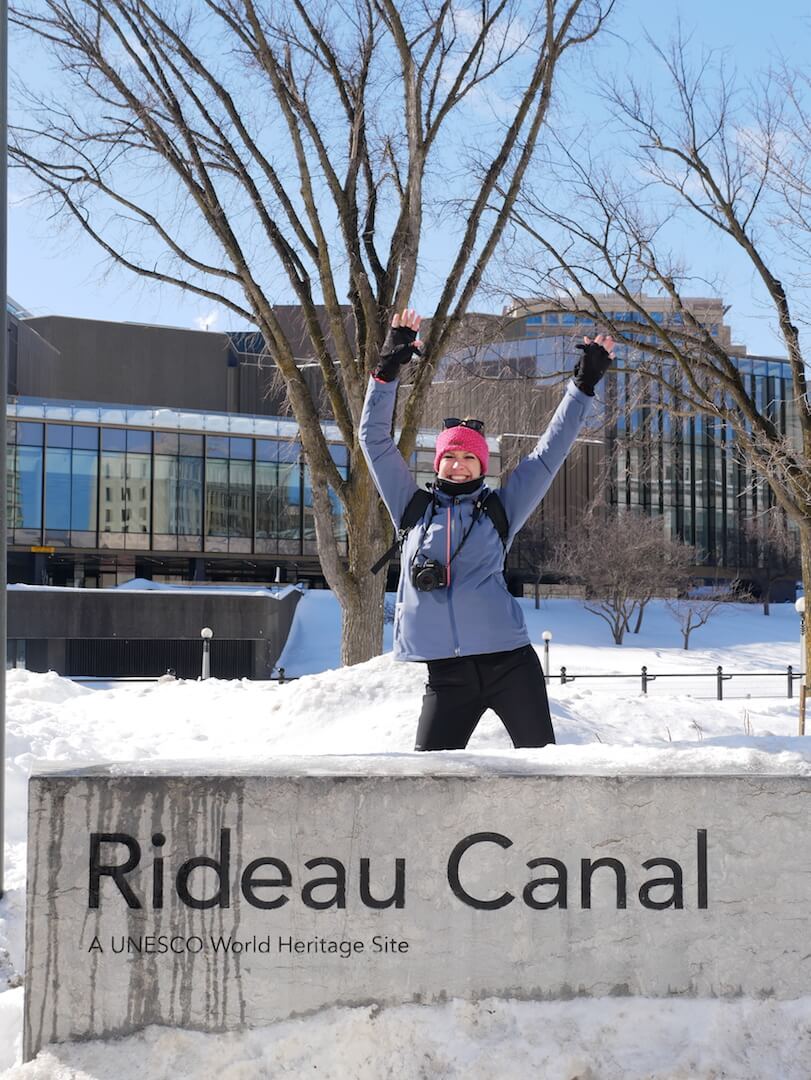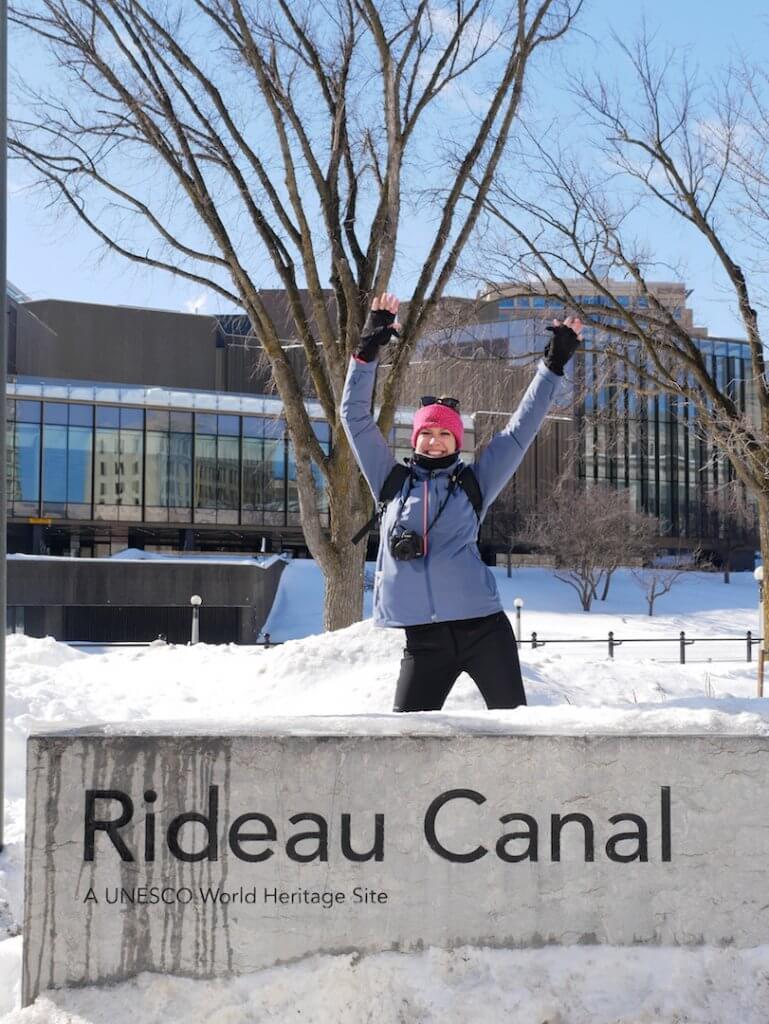 5. Ice skating along the Rideau Canal
The Rideau Canal connects Ottawa to Lake Ontario and the Saint Lawrence River. A section of the waterway freezes and converts into the world's largest skateway and ice rink in winter. Passing through downtown Ottawa, ice skating is definitely a great way of getting a feel of the amazing winter wonderland of Ottawa- with skaters of all ages passing through, the backdrop of the city skyline and iconic buildings like the Chateau Laurier looming in the background, this experience really sums up the magic of experiencing winter in Ottawa. I am a terrible ice skater but if you're a keen skater or looking to get the hang of it, this is the place to go. The other added bonus of skating along the canal is treating yourself to a BeaverTail– a fried doughnut sprinkled with cinnamon sugar. You can buy it from one of the many kiosks lining the skateway along with a hot beverage.
6. The Canadian Museum of Nature
This is Canada's premier natural history and natural sciences museum.
The museum has four main collections relating to Botany, Geology, Paleontology and Zoology with many subdivisions. The museum has eight beautiful permanent galleries: the Fossil Gallery, Earth Gallery, Mammal Gallery, Water Gallery, Bird Gallery, Nature Live, Stone Wall Gallery, Landscapes of Canada Gardens and the Canada Goose Arctic Gallery. Exhibits are showcased in the Victoria Memorial Museum Building. Highlights of this Gothic Revival style beautiful museum, nearby Parliament Hill, are the dinosaur fossils, blue whale skeleton and Canada Goose Arctic Gallery installation. 3D Movies, special workshops and these exhibits are sure to keep the whole family enthralled.
Address: 240 McLeod St, Ottawa, ON K2P 2R1
Hours: June 1 to Labour Day- open daily- 9am to 6pm
Labour Day to May 31st- Monday closed, 9am to 5pm, Thurs till 8pm
Tip: Canadian Museum of Nature alongside the National Gallery of Canada below is free to enter on Thursdays from 5 to 8pm.
7. National Gallery of Canada
Canada's most comprehensive art collection is to be found in Ottawa's 'National Gallery of Canada'. The Gallery's permanent collection contains paintings, drawings, sculpture, photographs with a focus on Canadian art. It does, however, feature works by American and European artists, especially a wonderful contemporary art collection with stalwarts like Andy Warhol being well represented.
Canadian artists to look out for include Tom Thomson, Emily Carr, Alex Colville, Louis-Philippe Hebert and Jack Bush. Do look out for 'The Temptation of St. Anthony' by Hieronymous Bosch, Hans Baldung's 'Eve, the Serpent and Death' , Lorenzo Lotto's 'Madonna and Child with Saint Rich and Saint Sebastian', Benjamin West's 'Death of General Wolfe' and works of famous Impressionists grace the Gallery.
Address: 380 Sussex Dr, Ottawa, ON K1N 9N4, Canada
Hours: May1-Sep30, 10am-6pm everyday except Thursday 10am-8pm
Oct 1-April 30, Monday closed, Thursday extended hours (8pm), all other days 10am-5pm.
8. Canadian Museum of History
The Canadian Museum of History is located in Gatineau, directly across the Ottawa River from Parliament Hill. The museum's collection highlights objects that shed light on the cultural history of the Canadian people. Members of staff are experts in history, archaeology, ethnology and folk culture and customs. The museum is also home to the Canadian Children's Museum.
There are three splendid exhibition halls – the Grand Hall, the Canadian History Hall, and the First Peoples Hall. The Grand Hall is the architectural marvel of the museum, featuring a panoramic wall of windows that provides views of Parliament Hill and the River.
Address: 100 Laurier St, Gatineau, QC K1A 0M8
Hours: all days 9am-6pm except Thursdays – 9am-8pm
Tip: Canadian Museum of History is free to enter on Thursdays from 5 to 8pm.
Bonus tip
Do not miss the exhibition of arguably Canada's biggest icon, Terry Fox featured in the Canadian History Hall of the Canadian Museum of History. I didn't know who Terry Fox was until I came to Canada. I remember seeing this statue of a striking young man in front of Parliament Hill. I wondered who this young determined looking boy was with the most amazing mop of hair. "Terry" Terrance Stanley Fox was a Canadian athlete, humanitarian, and cancer research activist. In 1980, aged 21, with one leg having been amputated because of cancer, he embarked on an epic pan Canadian run to raise money and awareness for cancer research. The spread of his cancer eventually forced Terry to end his quest , 143 days and 5,373 kilometres (3,339 mi) after he started. Despite his untimely death, his efforts have been pivotal in raising awareness of cancer. Terry Fox set out with a goal to raise $1m through his run and along the way that became a goal to raise $1 for every Canadian, which at the time would have been $23m. He reached that goal before dying. Till date, $650m has been raised. The exhibition is an intimate, moving and personal journey into the short but amazing life of Terry Fox, one that will stay with you for many years.
9. Take part in the Winterman Race
With a mind and body numbing 5.274 kilometer track loop, the Ottawa Winterman Race has been described as Canada's 'Ultimate Winter Marathon.' We managed to do just the 5k which was quite an experience(more details in my earlier blog post and also checkout the video above ). This is something I would recommend to anyone who is passionate about running.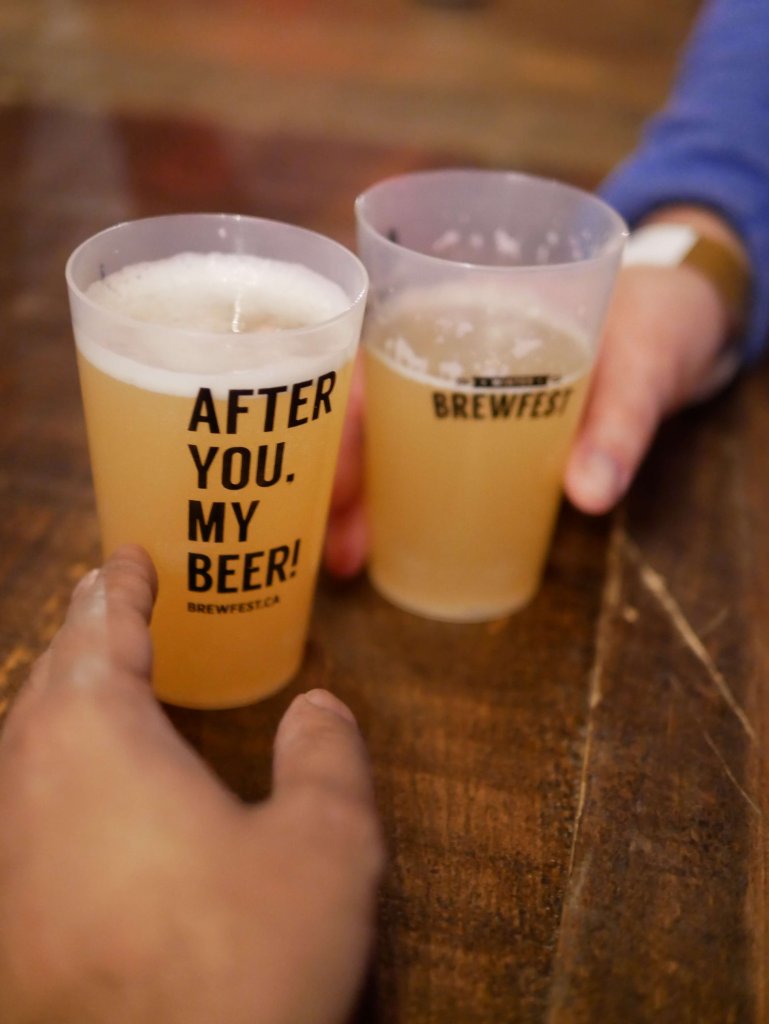 10. Ottawa Brewfest
One of the highlights of our visit to Ottawa was attending the annual Ottawa Brewfest. It is a great event where you have the chance to sample beers from craft brewers across Ontario and Quebec. The 6th edition of the Ottawa Brewfest will take place next year from 6-7th March, 2020. More details can be found here.

11. Watch a play at the Ottawa Little Theatre
Ottawa Little Theatre is Canada's oldest community playhouse. At the time of its inception in 1913 it was called the Ottawa Drama League . The theatre specializes in classic repertory theatre. The company produces a nine-play season, which features plays with an emphasis on mystery, comedy, farce and drama. The season runs from September through July.
Address: 400 King Edward Ave, Ottawa, ON K1N 7M7
12. Visit the Mayfair Theatre for a classic flick or new release
If like me you like quaint and indie movie theatres, then definitely make a date with the Mayfair Theatre, Ottawa's oldest running movie theatre which has been in operation since 1932. Famous for showcasing cult classics (Rocky Horror Picture Show every Halloween!), family matinees and independent movies, I love the nostalgic vibe of this place.
Address: 1074 Bank St, Ottawa, ON K1S 3X3, Canada
13. Swing by House of TARG to play some pinball
The House of TARG in Ottawa is a unique live music venue that also has amazing pinball and arcade machines to liven things up further. Feast on hand-made pirogies along with a side of cold beet salad, sauerkraut and dill infused sour cream, when your game of pinball leaves you tired. Release the inner child in you – cool, funky music and pinball – what's not to like?
Address: 1077 Bank St, Ottawa, ON K1S 3W9
14. Check out Lucky Ron, local Ottawa legend, at the Château Lafayette
Chateau Lafayette was at one time a classy tavern and hotel but down the ages, its avatar has gradually changed. Not that it doesn't have an attractive character in the present day. The Chateau Lafayette, lovingly called "The Laff" is a homey pub and tavern, set in the heart of Ottawa's ByWard Market. The size of the place is similar to a large sized living room but this watering hole has achieved legendary status for many reasons. One of the largest ones is the presence of 'Lucky Ron' – a one man country music show that is run by Ron Burke. The Saturday Show is a set list, which does not vary much and has the same jokes, lines and music. But the show is so popular that Ron Burke is a veritable legend.
Address: 42 York Street Ottawa, ON K1N 5S6
Hours: Tues-Sat 11am-2am; Mon and Sun 11am-1am
15. Free Guided tour of Parliament Hill
Visitors to the city should not miss the chance to take a free guided tour of Parliament Hill, one of the most iconic landmarks of Ottawa and home to the country's federal government from where Prime Minister Justin Trudeau runs government. Visitors have the choice of taking two free guided tours-House of Commons and the Senate which temporarily house the Parliamentary Chambers. For guided tours of the House of Commons and the Senate, make sure your reserve your tours well in advance online. The online booking system shows real-time availability and allows advanced reservations.
Best places to stay in Ottawa on a Budget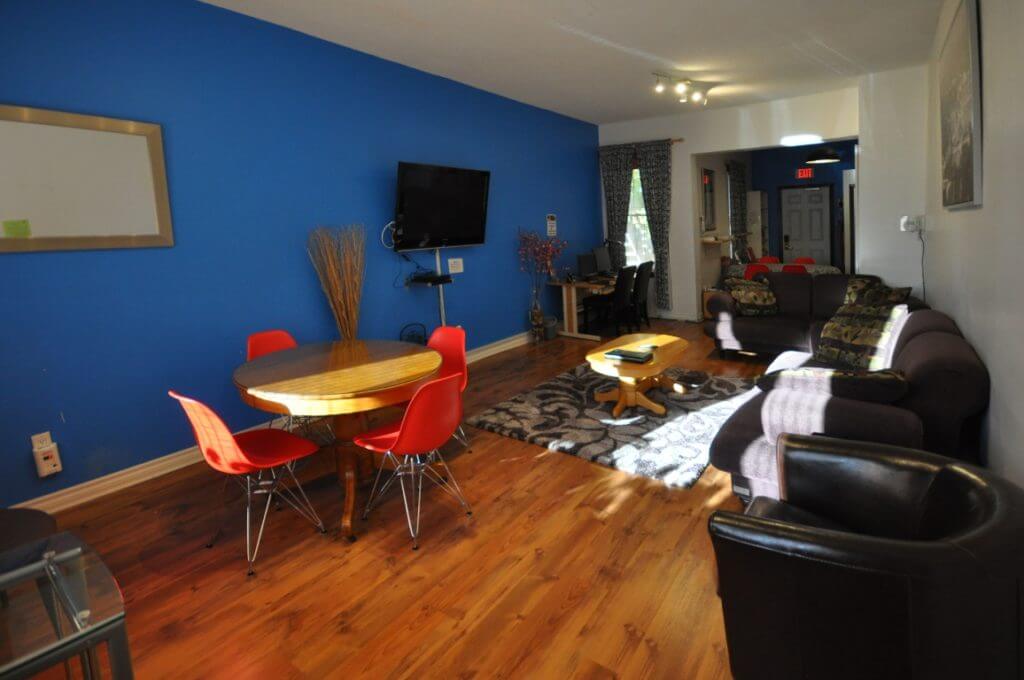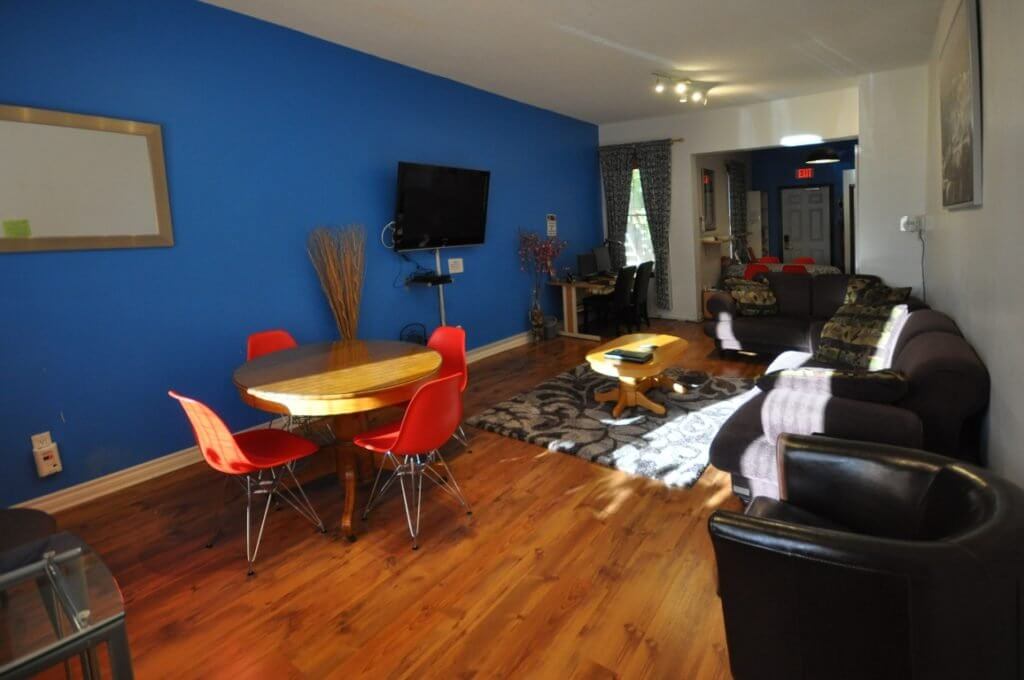 1.Barefoot Hostel (Women Only)
Located in a 100 year traditional brick building , Barefoot Hostel ( Rated 9.0 on Hostelworld ) is a women only hostel located just 500m away from ByWard Market and the Ottawa Convention Centre. Guests benefit from a shared kitchen on the property with free coffee/tea/hot chocolate, nice sized common lounge with 50 inch HD TV, free WiFi, an outdoor terrace to relax in, garden and daily housekeeping. Situated in a central location close to major attractions like the Byward Market is another major plus of staying at this hostel. 4 bed dorms have comfortable beds with an European style Duvet and Cover, along with free linen and towels. Every guest has a locker for their valuables (remember to bring your own lock).
Address: 455 Cumberland Street, Ottawa
2. Glencree House B&B
This bed and breakfast is about 2.3 km away from Ottawa Convention Centre and also Rideau Locks. Rooms are spotlessly clean and in a quiet area, near the canal. Guests enjoy the perks of a private seating area, bathroom, flat screen TV with each unit plus a full English/Irish breakfast every morning!
Address: 39 Patterson Avenue, Ottawa
3. Auberge des Arts Bed and Breakfast
Located in downtown Ottawa within 200 metres of ByWard Market, this bed and breakfast has an unbeatable location. Free WiFi and hot daily breakfasts add to the pleasures of staying here, along with private bathroom facilities, air conditioning, microwaves and fridges with some units.
Address: 104 Guigues Ave, Ottawa
4. ByWard Blue Inn
The ByWard Blue Inn is in the ByWard Market area and 10 minutes away from the National Gallery of Canada. Each room at the Inn has private bathrooms equipped with a shower and a bath tub. Certain rooms enjoy city views from a balcony. Rooms have a fridge, microwave and even a small table to work. Daily breakfasts and afternoon tea are served at the Inn, adding to the warmth and comfort of the location.
Address: 157 Clarence Street, Ottawa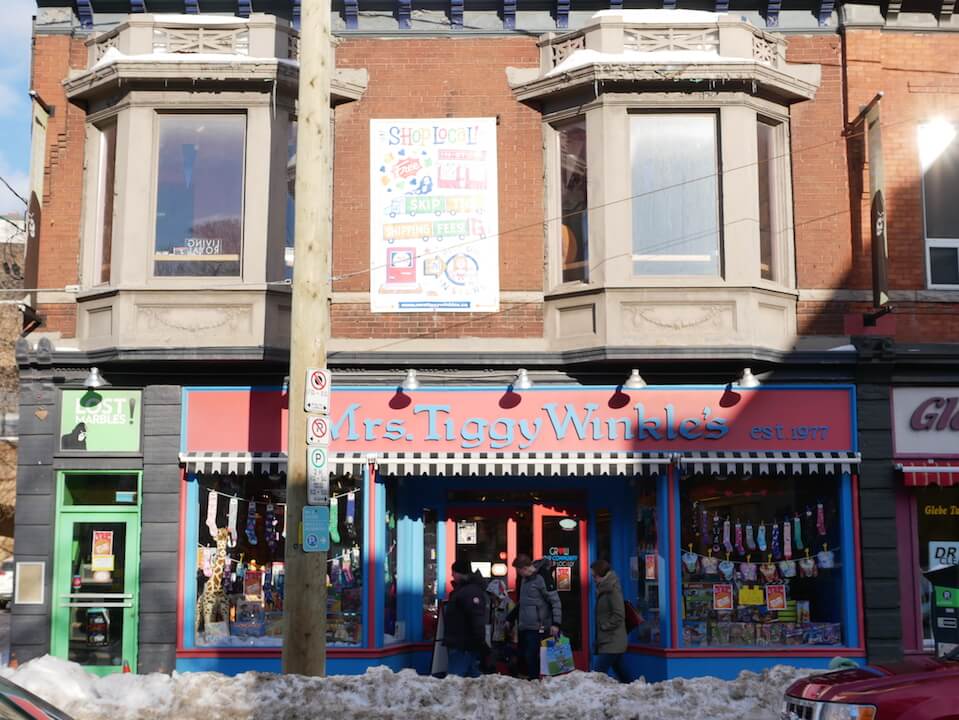 My favourite neighbourhoods to stay in Ottawa
Hintonburg
Hintonburg is an artsy neighbourhood in Ottawa. Especially noteworthy is Hintonburg's shopping and dining scene. A number of trendy supper clubs, bistros, boutiques, cafes, coffee shops and brewpubs are to be found in the area. Laroche Park is the venue for hosting fairs and outdoor events. The Great Canadian Theatre Company stages edgy productions. Alive, scenic, exciting, promising and full of flair, Hintonburg showcases the best of Ottawa's creative consciousness.
Glebe
The Glebe neighbourhood is located south of downtown Ottawa and further bound by the Rideau Canal in the south and east. The Glebe neighbourhood is mostly residential and accommodates a community that mostly have families. Bank Street is the premier shopping street with stores and restaurants that offer a wide range of shopping and dining opportunities. Lansdowne Park, home to T.D. Place Stadium and the Canadian Football League is also a place of great activity. The Rideau Canal passes picturesquely through the Glebe and is at its most beautiful best during Autumn.
Cheap eats and drinks in Ottawa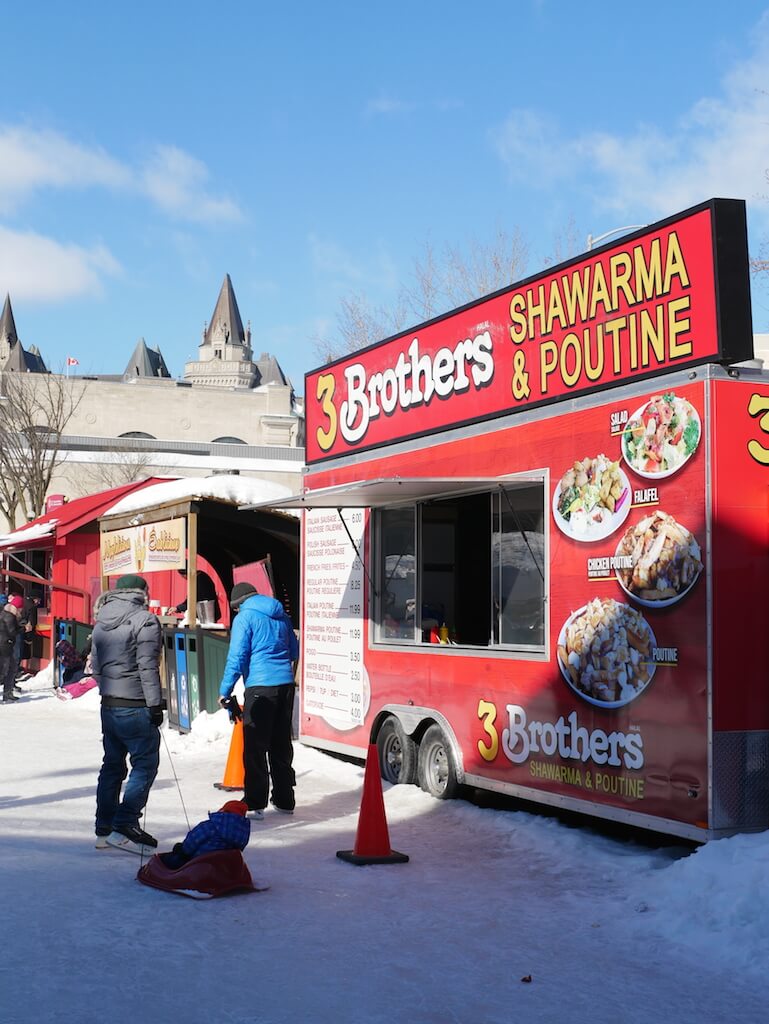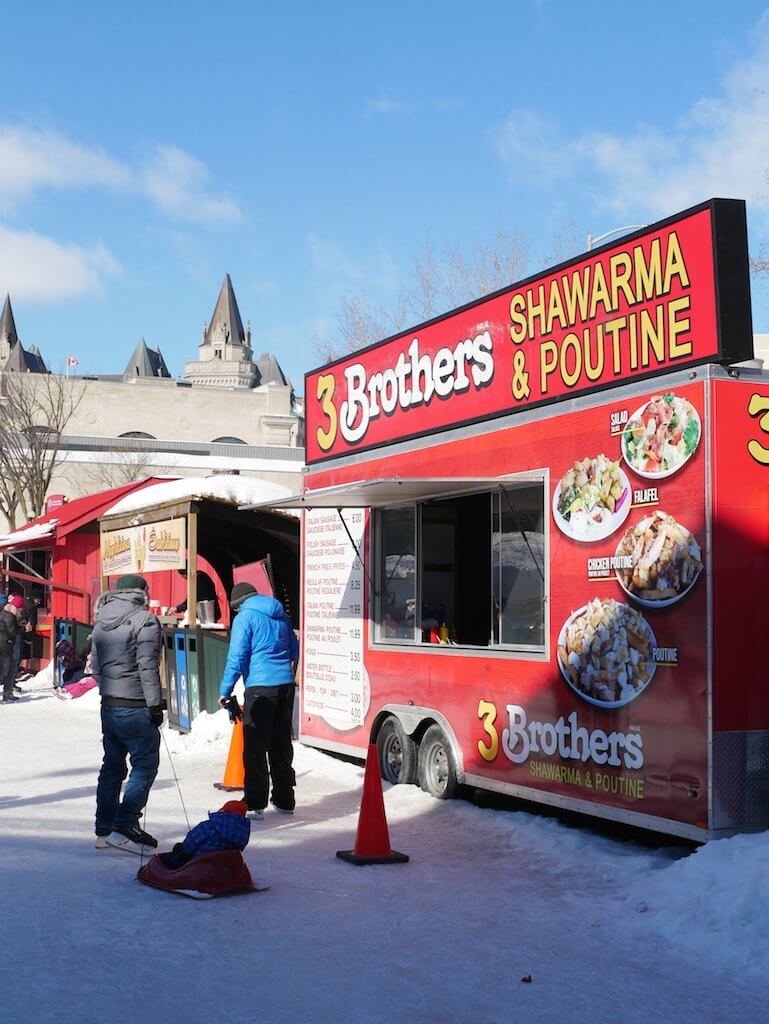 'Ottawa has a vibrant food and drink scene with tons of energetic festivals throughout the year. The cuisine ranges from uber-Canadiana (think BeaverTails, poutine, maple-everything) to Vietnamese, Lebanese, French-Canadian, and much more. As the capital of Canada, Ottawa is home to high commissions and embassies which represent countries from around the world, and this is reflected in our cuisine and food festival offerings.'
Julia Thomson. Ottawa Tourism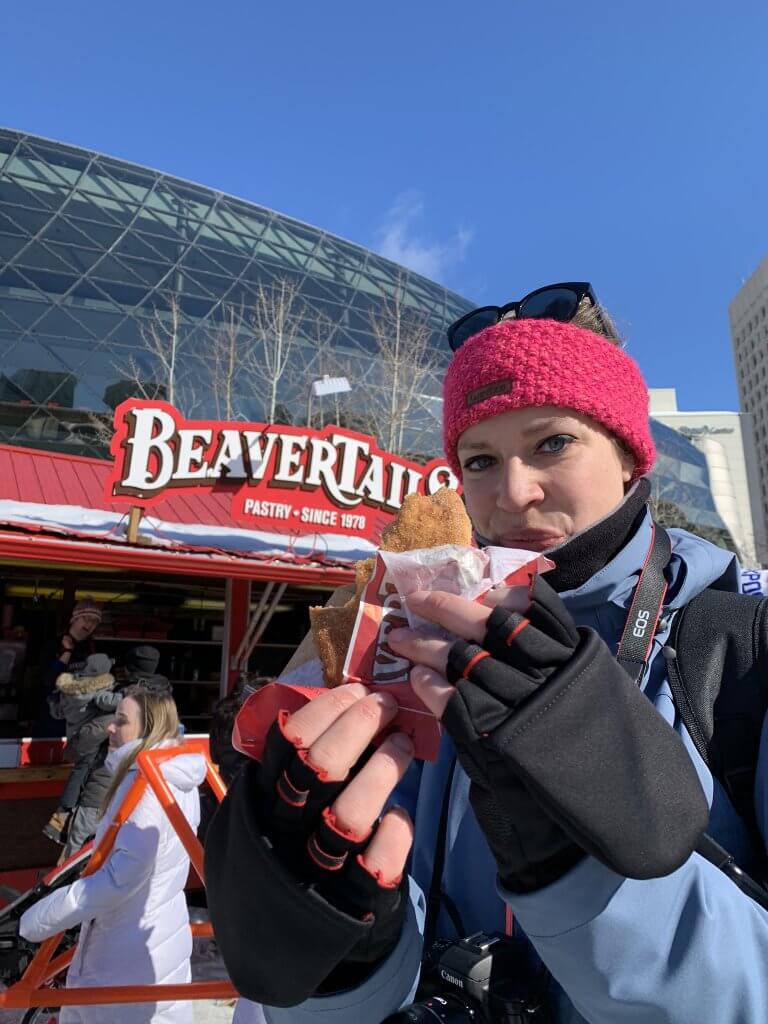 BeaverTails Pastry
You cannot leave Ottawa without sampling the most beloved of all Canadian treats-the sugary doughy delicious BeaverTail pastry. The BeaverTail trucks are positioned all along the canal. The BeaverTail is modelled after Canada's largest rodent and symbolic mascot, the Beaver. It's like a doughnut but flattened, stretched out to an almost wiener schnitzel wafer thin consistency. Topped up with cinnamon, sugar and lemon it's a wonderful calorific rush. The average price of BeaverTails ranges from $4.50-$7.50 depending on what toppings you pick.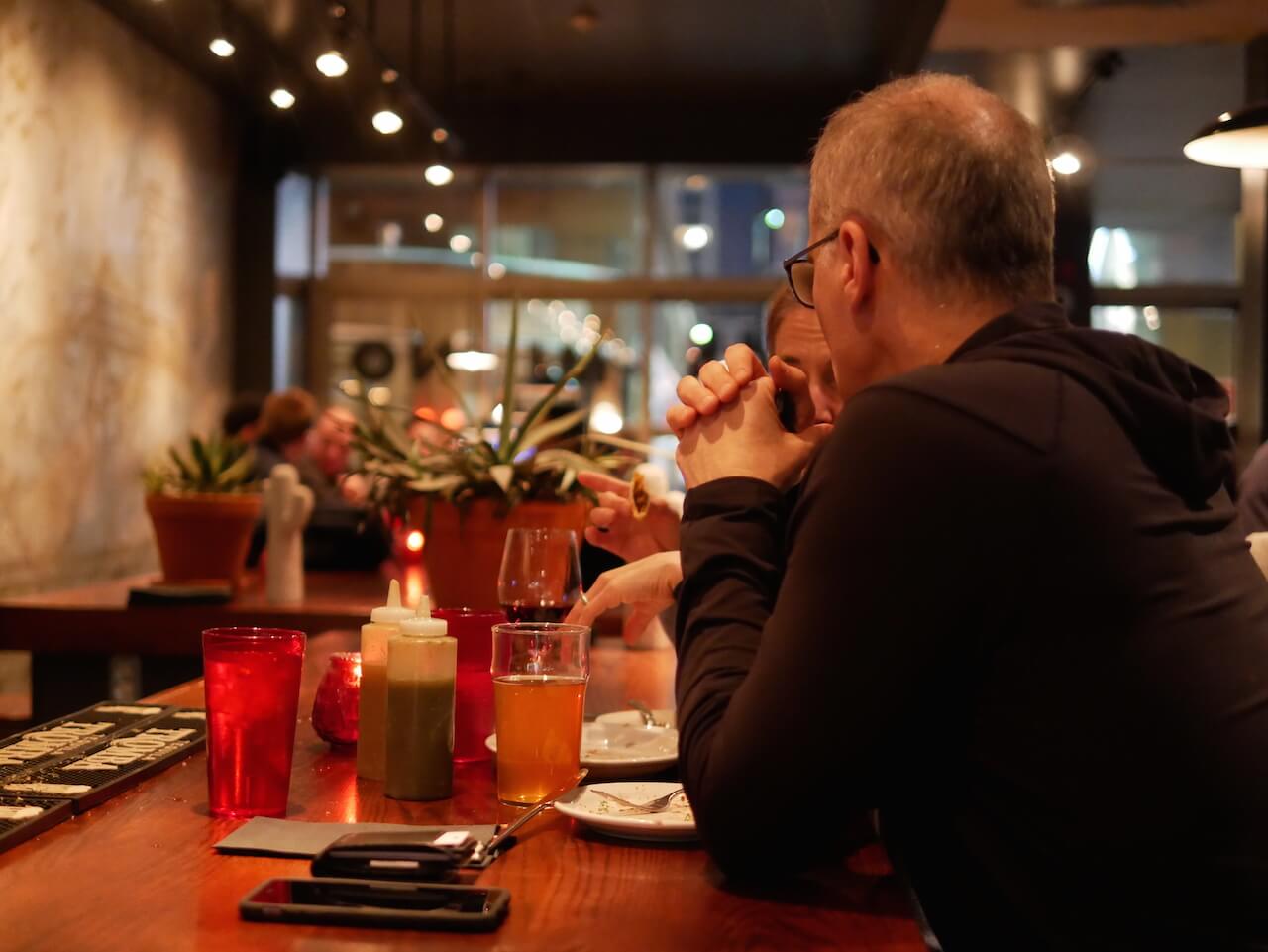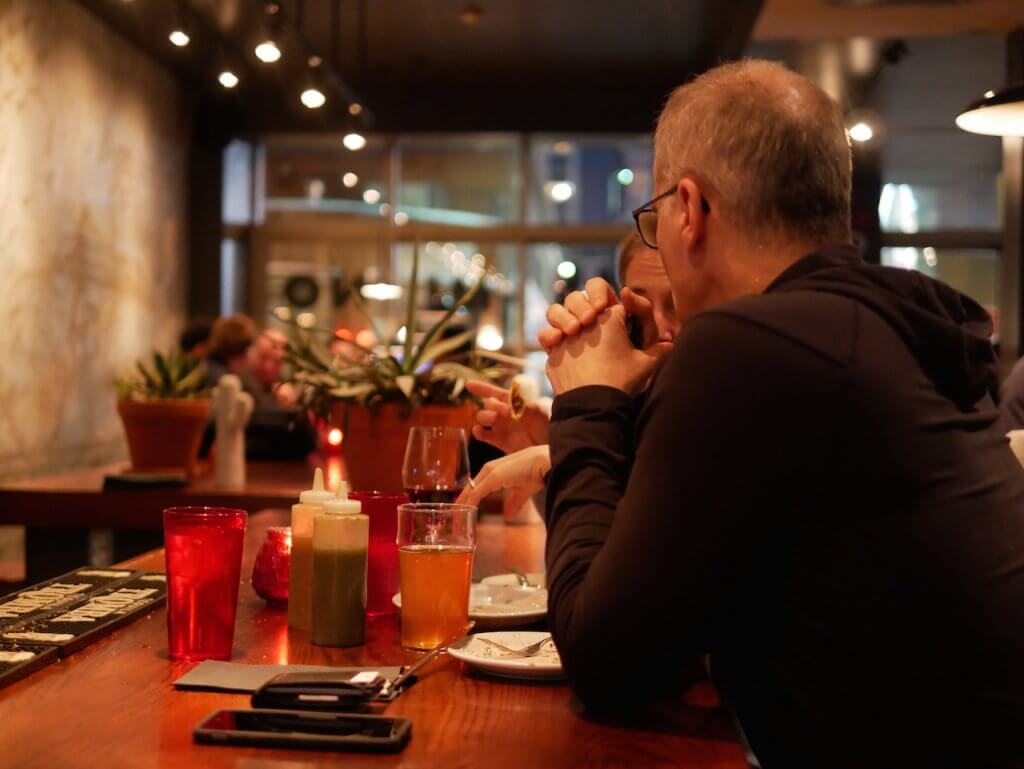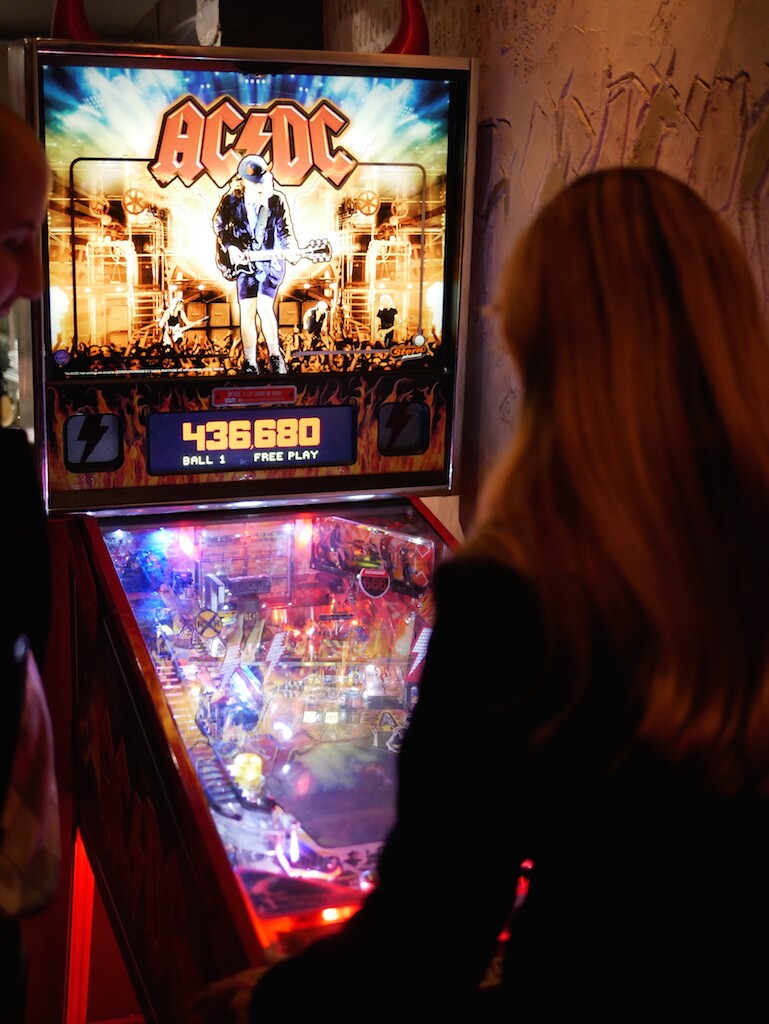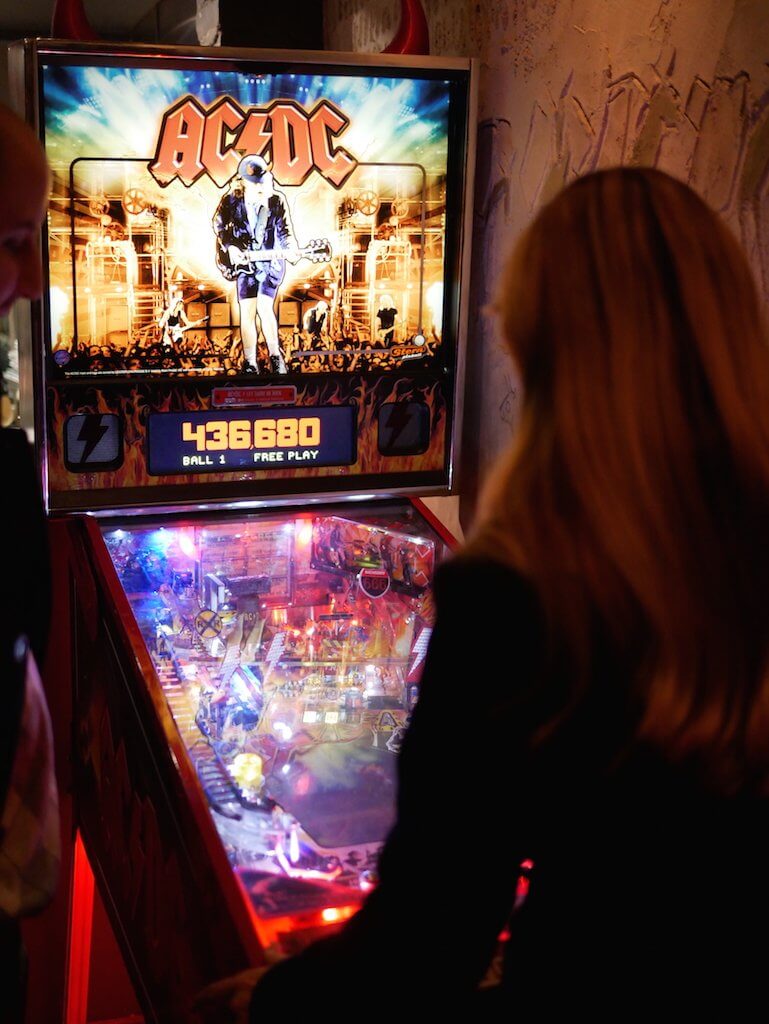 El Camino
Intimate and boisterous El Camino is one of my favourite restaurants in Ottawa. It has a cool industrial decor, people perched on high stools along the long bar counter where bartenders are preparing some of their popular tequila- and mescal-based cocktails. Tuck into their signature tacos, definitely some of the most delicious tacos I've tried. Also highly recommend their salt and pepper squid. We loved the relaxed vibe here and the old-school pinball machine is also a nice added touch of retro fun.
Address: 81 Clarence St, Ottawa, ON K1N 5P5, Canada
Craft Beer Market
This beer market located on historic Bank Street seeks to bring craft beer lovers under one roof. Serving 100 different beers on tap, you will be surely spoiled for choice. Fresh beer, fresh food and events such as Brewmaster's Dinners, Tuesday Cask Night and Oktoberfest will guarantee a good time at the Craft Beer Market.
Address: 975 Bank Street, Ottawa, ON K1S 3W7, Canada
Shanghai Restaurant (With Karaoke )
Fancy sampling a slice of China in Ottawa? Look no further than the Shanghai Restaurant with festive Chinese food, wonderful art displays and crazy karaoke nights with a drag queen as hostess. Enjoy the Kwan family's Asian style cuisine in Ottawa's first Chinese restaurant, opened in 1971.
Address: 651 Somerset St W, Ottawa, ON K1R 5K3, Canada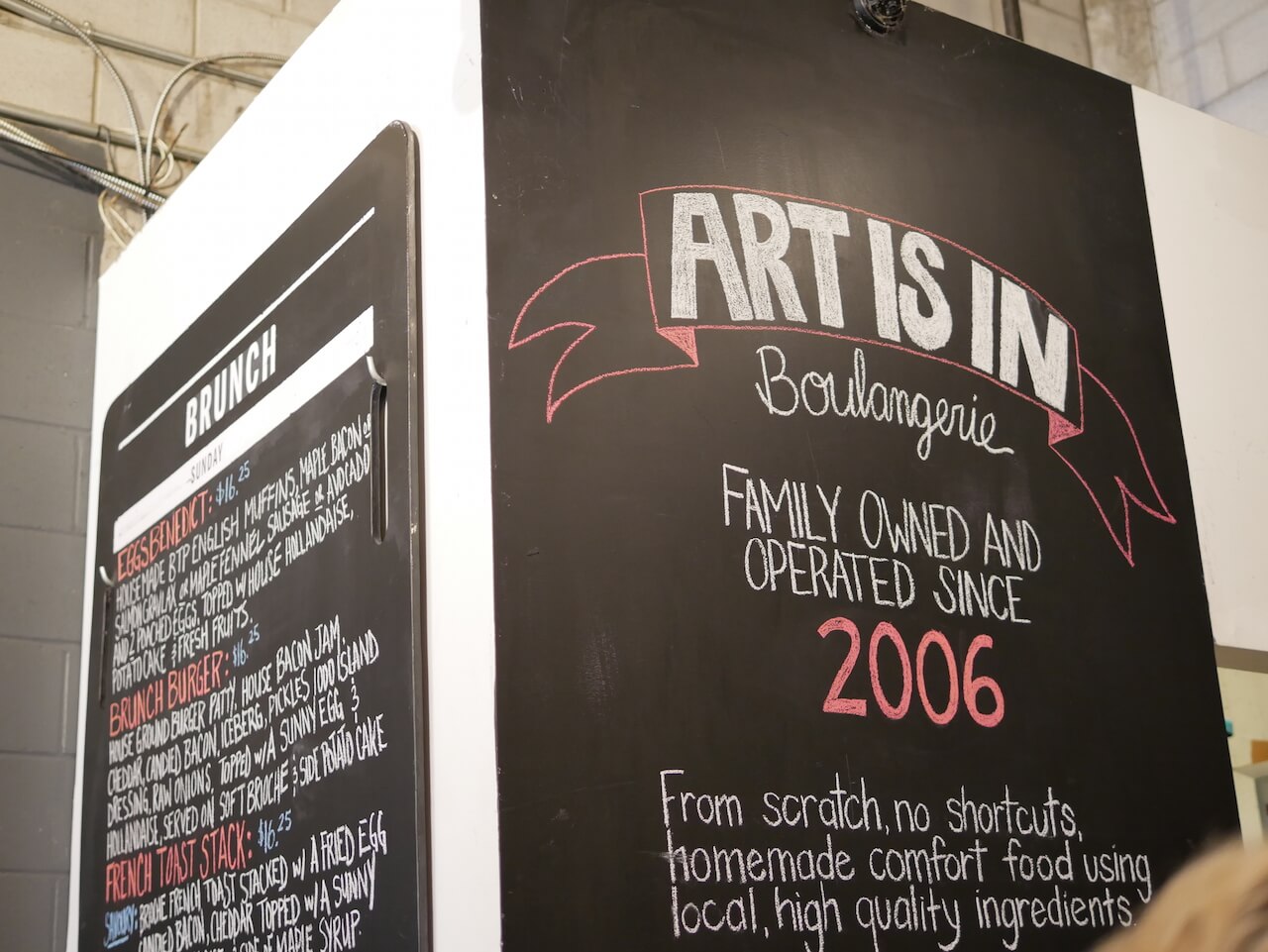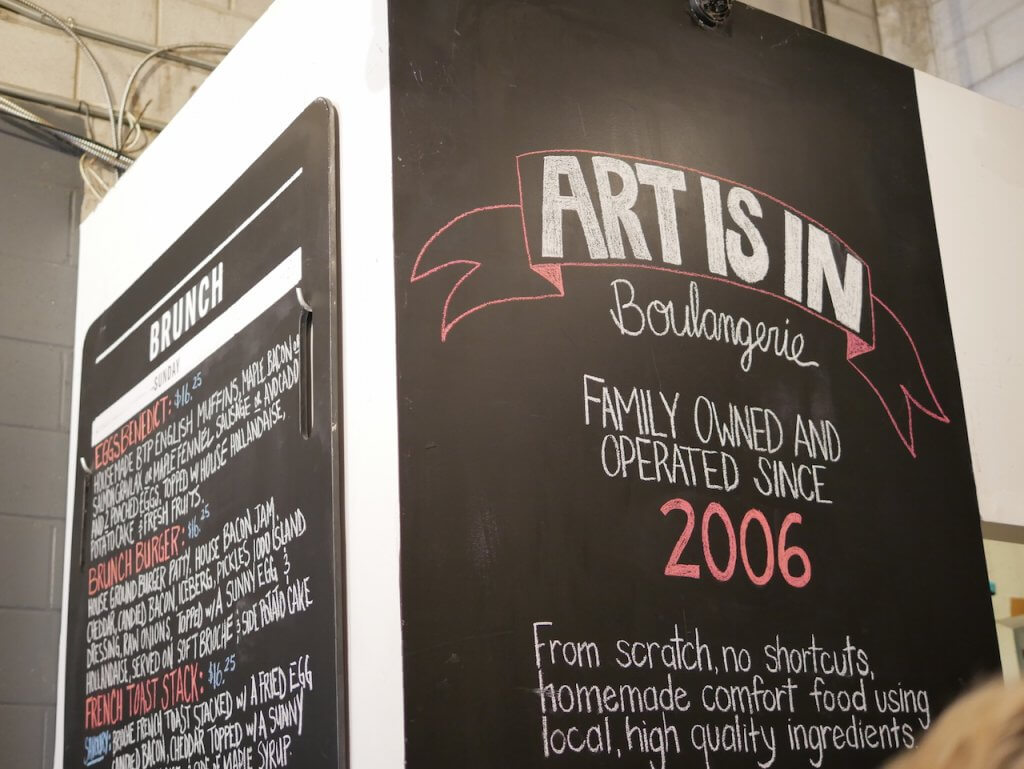 Art-Is-In Bakery
The Art-Is-In Bakery is a chic, contemporary style bakery-cafe providing sumptuous treats like bread, pastries, sandwiches and baguettes. Make sure to try the flaky, buttery croissants, pistachio pie and juicy burgers with a cup of perfectly crafted hot coffee.
Address: 250 City Centre Ave #112, Ottawa, ON K1R 1C7
Ottawa Bagelshop and Deli
The Ottawa Bagelshop and Deli at 1321 Wellington Street in Hintonburg has been drawing in hungry customers with the sweet aroma of their freshly baked bagels for over 30 years now. From the original three varieties (sesame, poppy, and cinnamon raisin) brought over from the famed St.Viateur Bagel in Montreal, they've added their own range of unique delicious flavours like Rosemary and Olive Oil and Lemon cranberry.
Address: 1321 Wellington St W, Ottawa, ON K1Y 3B2, Canada
Hintonburg Public House
Pull up a chair at the bar at the Hintonburg Public House and treat yourself to a selection of their excellent local craft beers. I highly recommend the IPA from the local Bicycle Craft Brewery. They have some excellent bar snacks to soak in the beer like pickled eggs and marinated cheese curds sourced from the excellent local St Albert's fromagerie. Very homely and attracting a wide cross section of locals, from retirees, hipsters, students to graphic designers, IT gurus, artists and amateur musicians- this is a great
With open-mike nights, beer tastings, dance parties, and art exhibits, there's always something to keep visitors engaged.
Address: 1020 Wellington St. W., 613-421-5087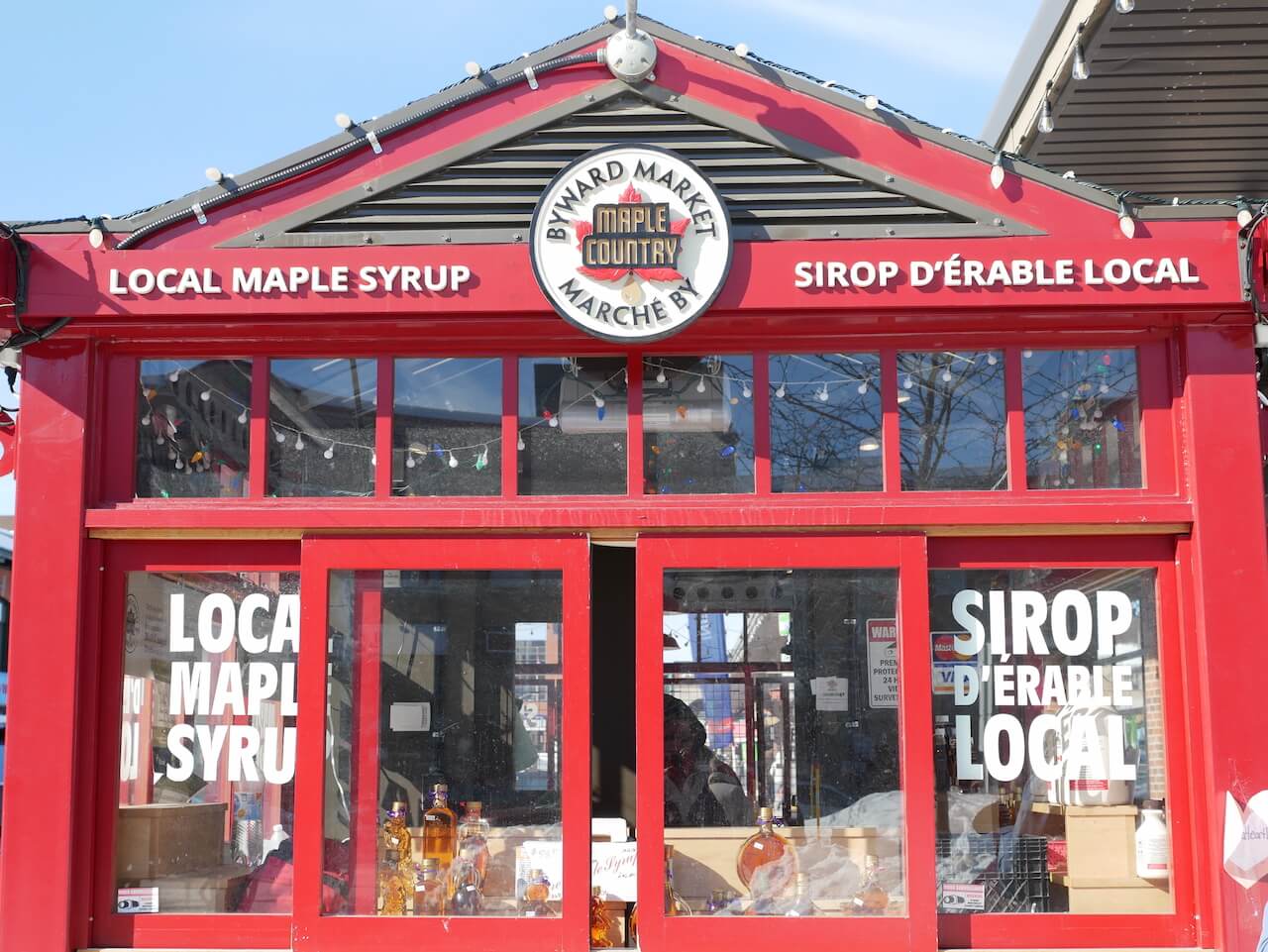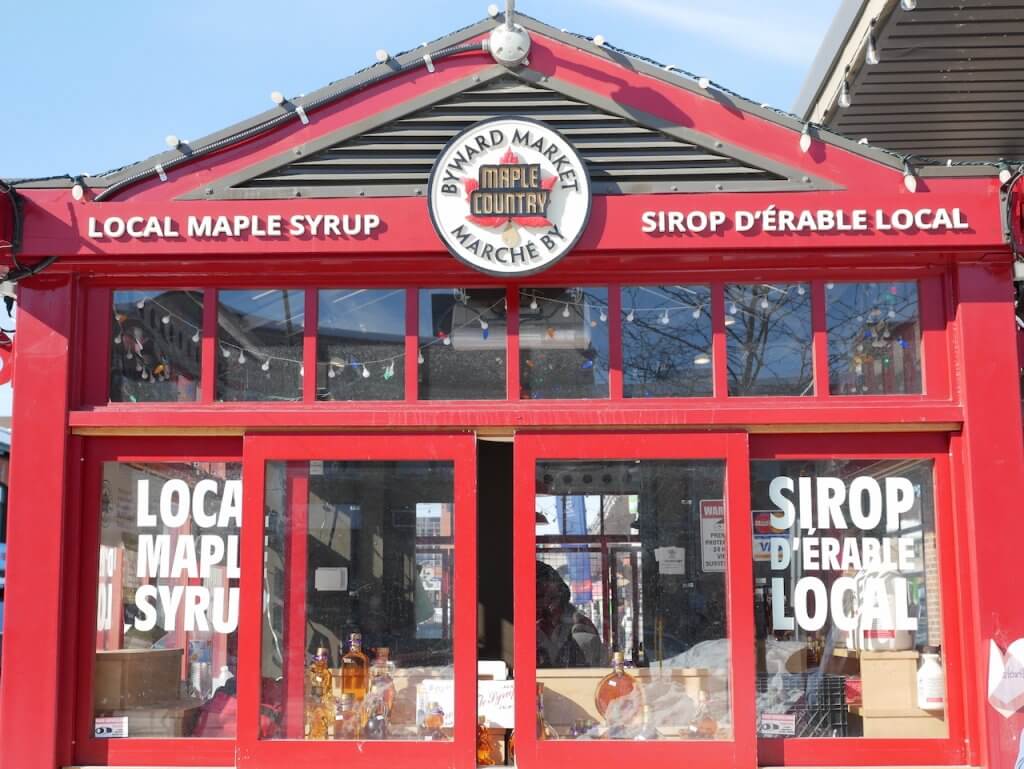 ByWard Market
Bustling. Alive, 363 days of the year (closed Xmas and New Years Day!) don't leave Ottawa without spend some time exploring the ByWard Market area , home to one of the oldest and largest farmers' markers in Canada. Packed with great restaurants, bars, bistros, cafes and shops, this is a great neighbourhood to explore. Check out some of the staple food shops, some of which have been around since the earlier beginnings of the Market: House of Cheese, Lapointe Fish, and more.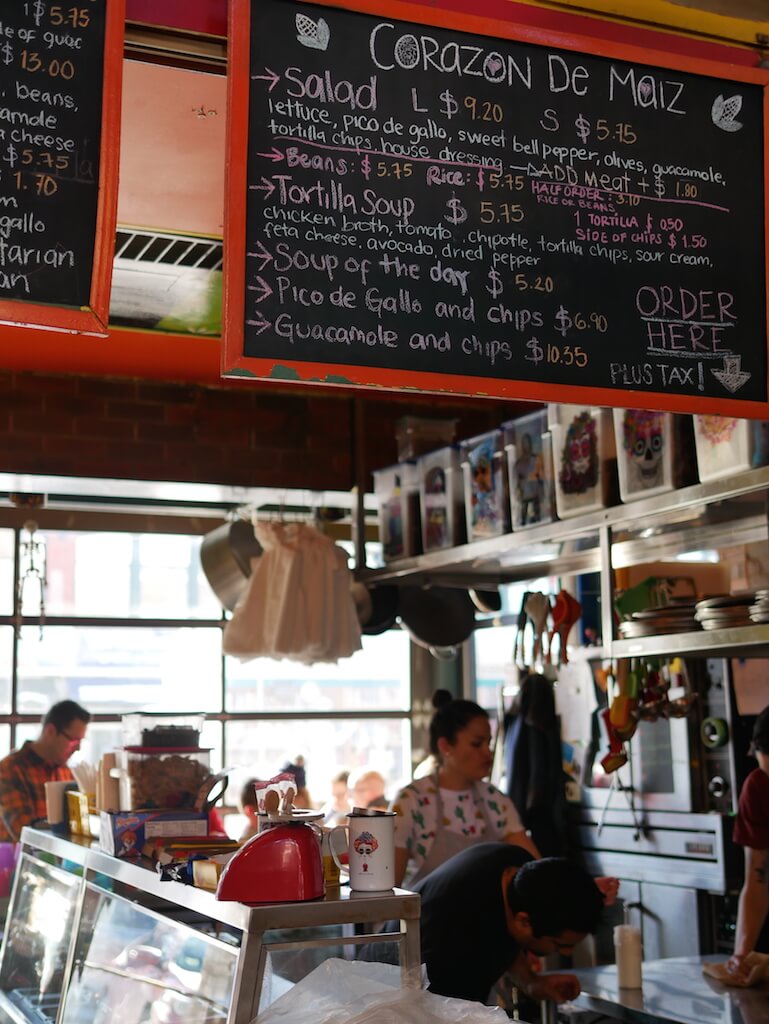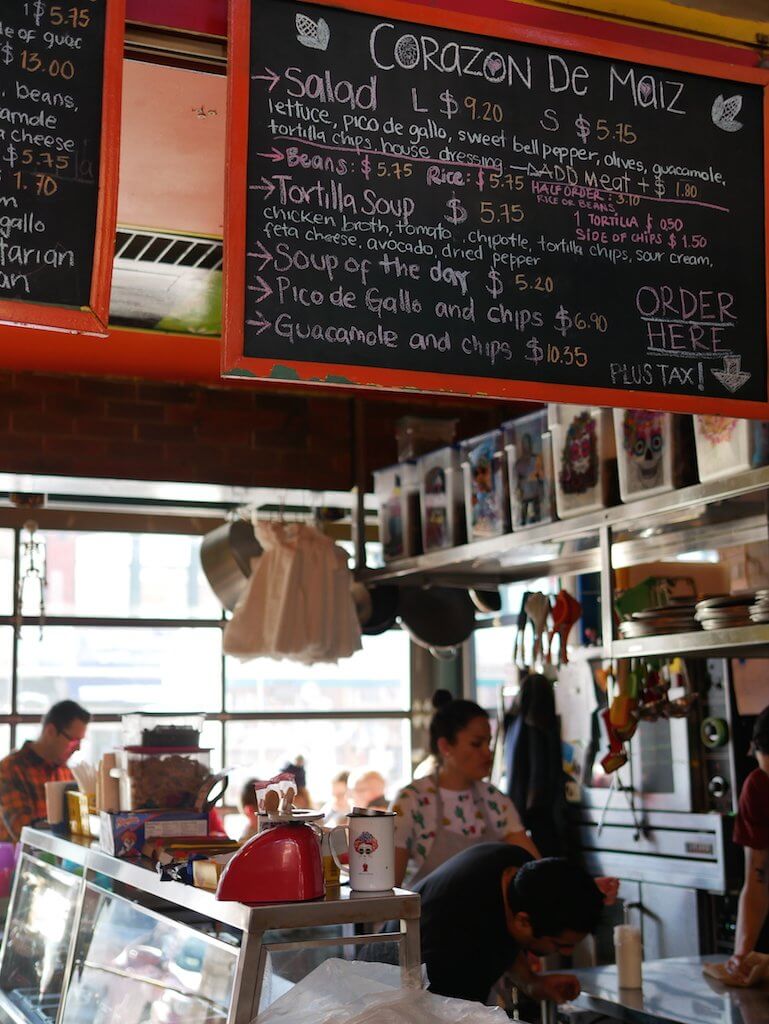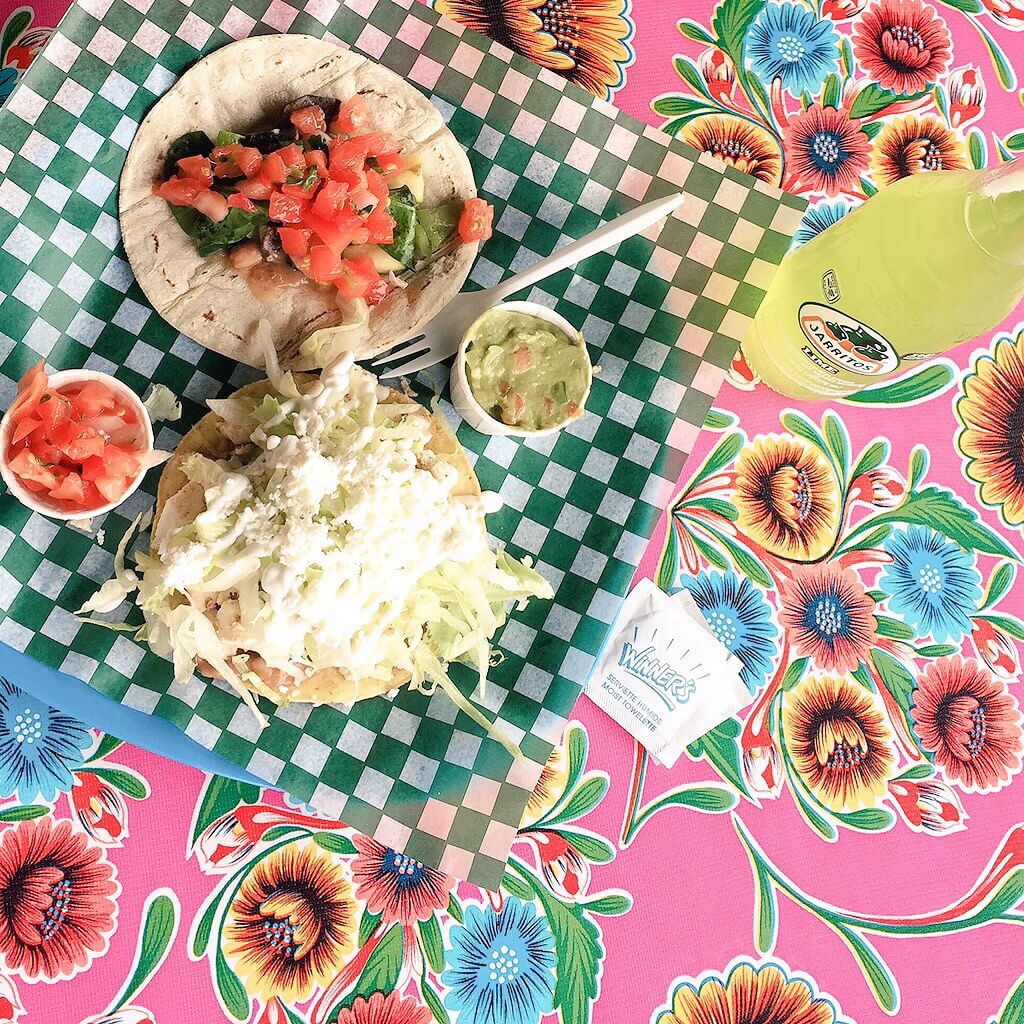 If you want delicious Mexican food in Byward market Corazon de Maiz is a must. I highly recommend their chicken tostada and veggie tacos. Wash it down with a classic Jarritos lime soda. Portion sizes are generous plus prices are fantastic.
Best way to get around Ottawa in Winter
Ottawa's public transport system is run by OC Transpo and under its umbrella includes bus service and the O-Train. The O-Train is the light railway system but this does have limited connectivity. The bus rapid transit system runs in and out of Downtown Ottawa at very frequent intervals.
In Mid September, Ottawa just launched a Light Rail Transit system. It has 13 stations running from Tunney's Pasture in the west (a 10-minute walk to Wellington West/Hintonburg neighbourhood), through three underground stations downtown to Blair station in the east. It's known as the Confederation Line and it connects to the O-Train at Bayview Station (the second-most westerly station). Phase II (under construction now) will extend farther west, farther east, and farther south to connect to the airport. This will be completed in stages between 2022 and 2025.
Downtown Ottawa is very walkable but during the cold months you might want to grab a taxi. Taxis are easy to find downtown and have a metered fare. Ottawa also has Uber and Lyft. Parking at downtown locations is available although might be expensive at premium locations. Park at the World Exchange Plaza for free parking. Ottawa is accessible to cyclists and there are many riding paths attractive to tourists.
Bonus tips to enjoy Ottawa in Winter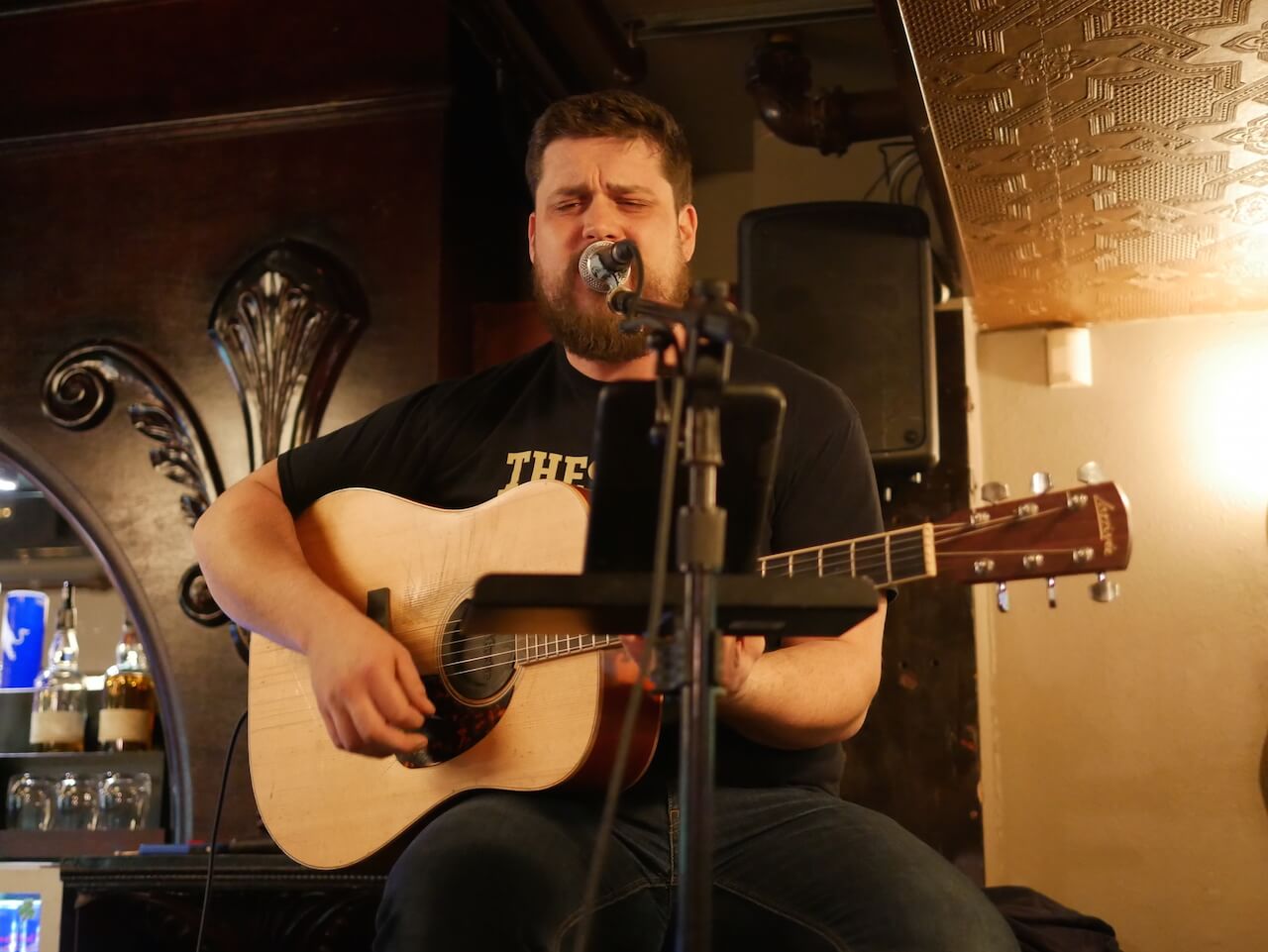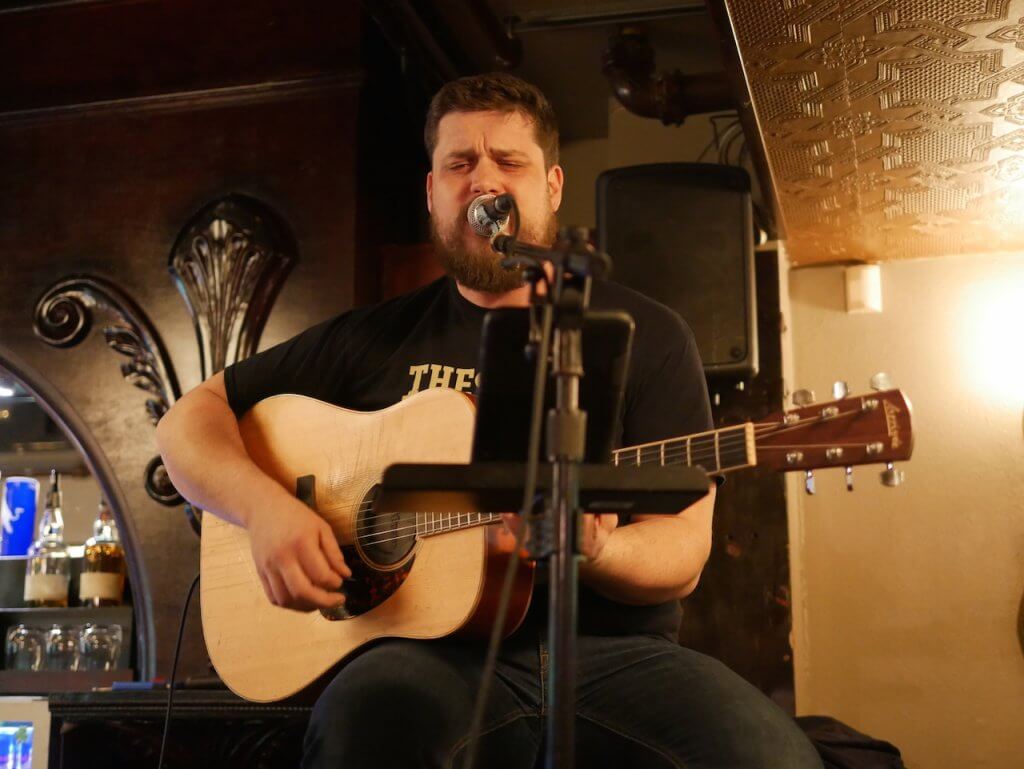 Checkout the live music scene
It has been mentioned here already but besides a vibrant food and drink scene, Ottawa has an excellent live music scene. I've already told you about Lucky Ron's amazing show at the Château Lafayette plus do go to Elgin Street which has a number of bars with live music. LIVE! On Elgin is one of the most popular venues here with a regular programme of local bands. Ottawa Citizen has an excellent roundup of the best venues for live music.
Go to the movies on Tuesdays
Tuesday is the cheapest day to go to the cinema in Ottawa – you get 50% off your movie tickets and snacks! Great deal. Half the city may turn up too so make sure you arrive early to get tickets and your snacks.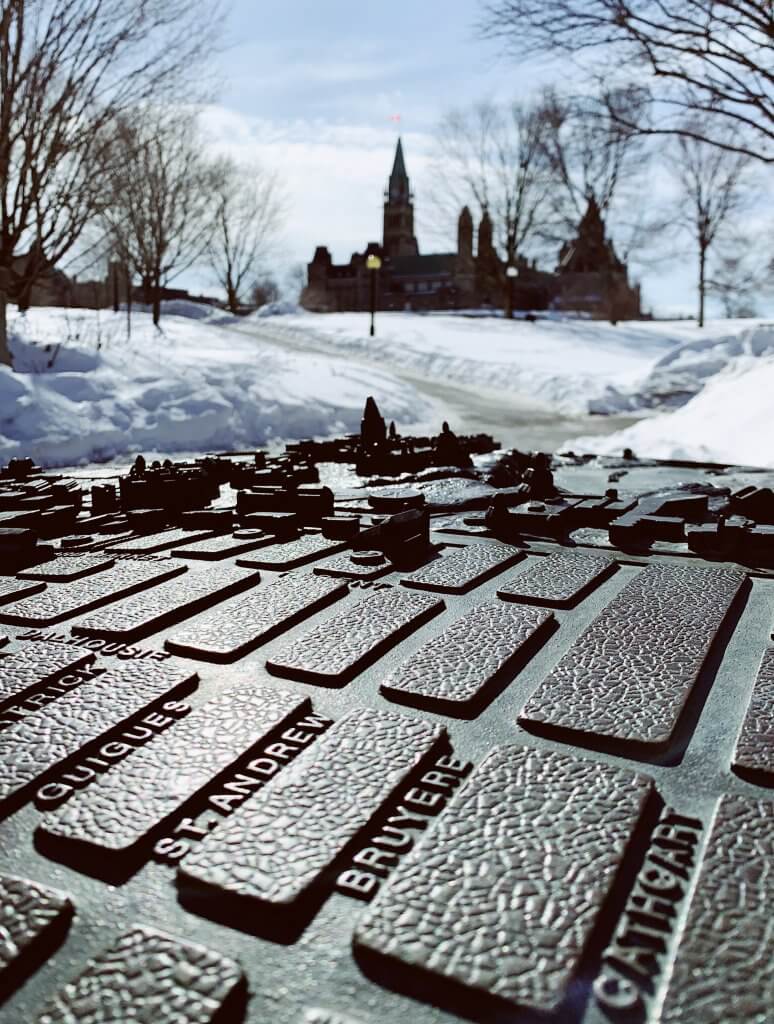 Packing list for visiting Ottawa in Winter
Here's my packing list for preparing for winter in Ottawa. Being based in Europe, Decathlon is my go to place for all things winter or outdoors-great products at a really good price.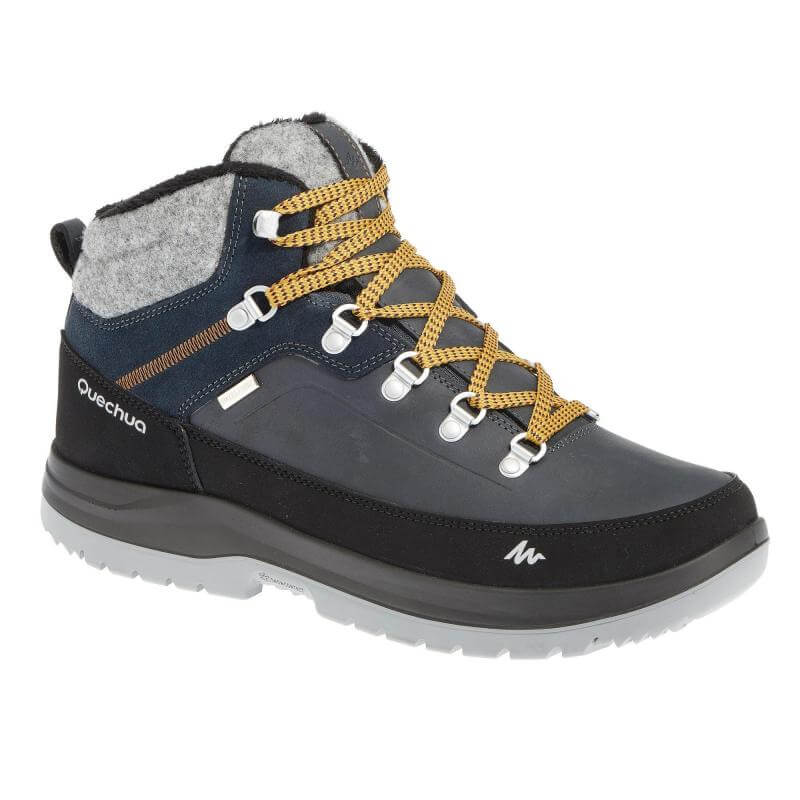 1.Waterproof boots
A good pair of boots is probably one of the key investments you have to make when making the most of winter in Canada. Make- sure they are waterproof-there is nothing worse than wading through snow and having the cold ice water seep into your socks and making your feet cold. Also common sense but make sure your soles have some grip so that you won't slip.
I bought these Quechua Men's Snow Hiking Boots X-Warm from Decathlon and they were a lifesaver. Great price at just £49.99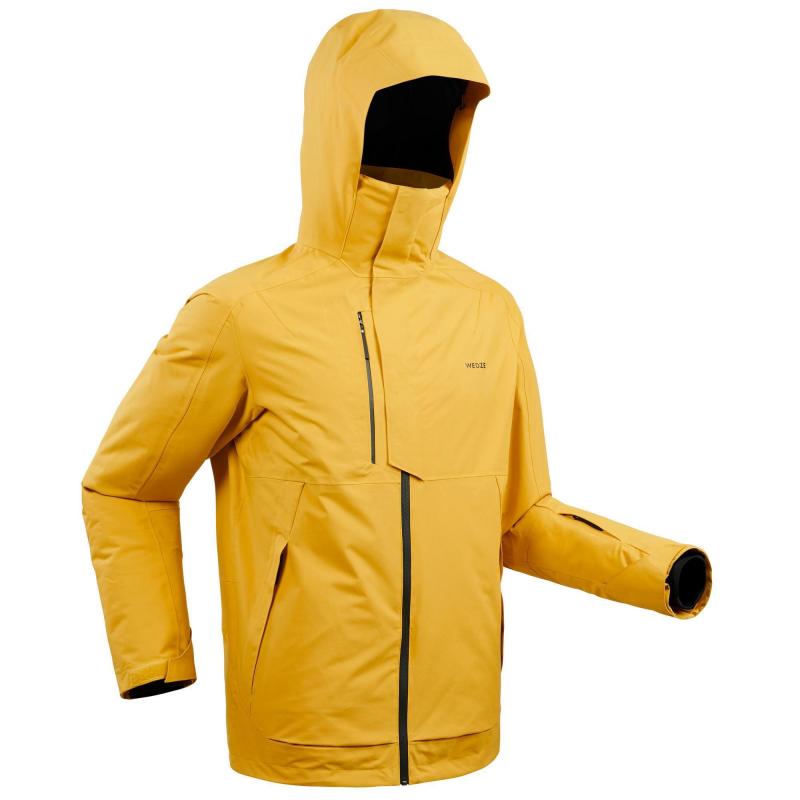 2. Winter Coat
Investing in a good winter coat is a must. Again, you want something warm, breathable and also wind, waterproof. Don't buy anything too thick or heavy, especially if you're planning to do any outdoor sports, hiking or skiing.
I have Decathlon's Wedze Men's Freeriding Ski Jacket Fr100 (£74.99) It's very loose and gives me a lot of flexibility, warm and keeps me dry in any kind of weather conditions.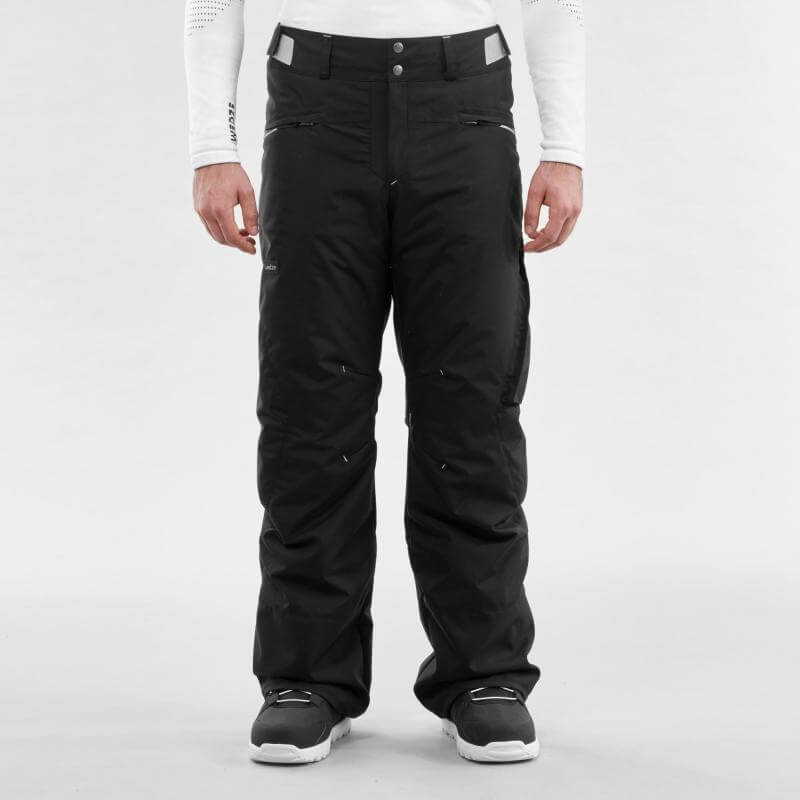 3. Ski pants
Odd one if you're not going skiing but I really swear by my ski pants when it comes to winter and especially for any outdoors activity like snowshoeing, hiking or skating in the snow. Good pair of ski pants will be insulated inside so they feel very cosy plus on top of that they are waterproof and wrap around your snow boots so you can wade into inches of snow and be dry.
My pants are again from Decathlon and I recommend Wedze Men's Ski and Snowboard Trousers Snb Pa 100 (£39.99)
4. Other essentials
It is all about the layers in winter- definitely get a thermal base layer that keeps all the heat in. On top of that you can layer with another looser fleece pullover or sweater-something light but keeps you warm with maybe lambswool is perfect. On top of that a 3rd layer like the jacket would do or an additional light fleece jacket-all depends on how cold the weather is. Good thing with layers is that you can peel them off when you feel warm. Other essentials-get yourself some ski mittens-keep you warmer than gloves. Plus the other Canadian winter essential is a good toque or wooly hat. I also like the comfort of a neck warmer which you can pull over your chin and face if you feel the cold winter breeze eating into your face. Last but not least, have a few pairs of proper thick woollen socks. Merino wool is perfect.
Disclaimer
This post was in association with Destination Canada and Ottawa Tourism for the campaign 'Fall in Love with Canada'.
All the views expressed here are entirely my own, unbiased and to help you decide, plan a trip to Ottawa in Winter. If you are planning a trip to Ottawa in Winter, please let me know in the comments below or by emailing me kash AT budgettraveller.org
For more information about how to enjoy Ottawa in Winter, checkout their guide to Wonderful Winter Activities in Ottawa and their comprehensive list of free things to do in Ottawa in Winter.