If you are visiting Spain this summer then this post of how to spend a day in Tarragona might be of interest to you. RENFE's high speed trains AVE offer a comfortable alternative to taking the plane or car when it comes to travelling across Spain. PS Checkout my brand new post of the cheapest ways to travel Europe using the train.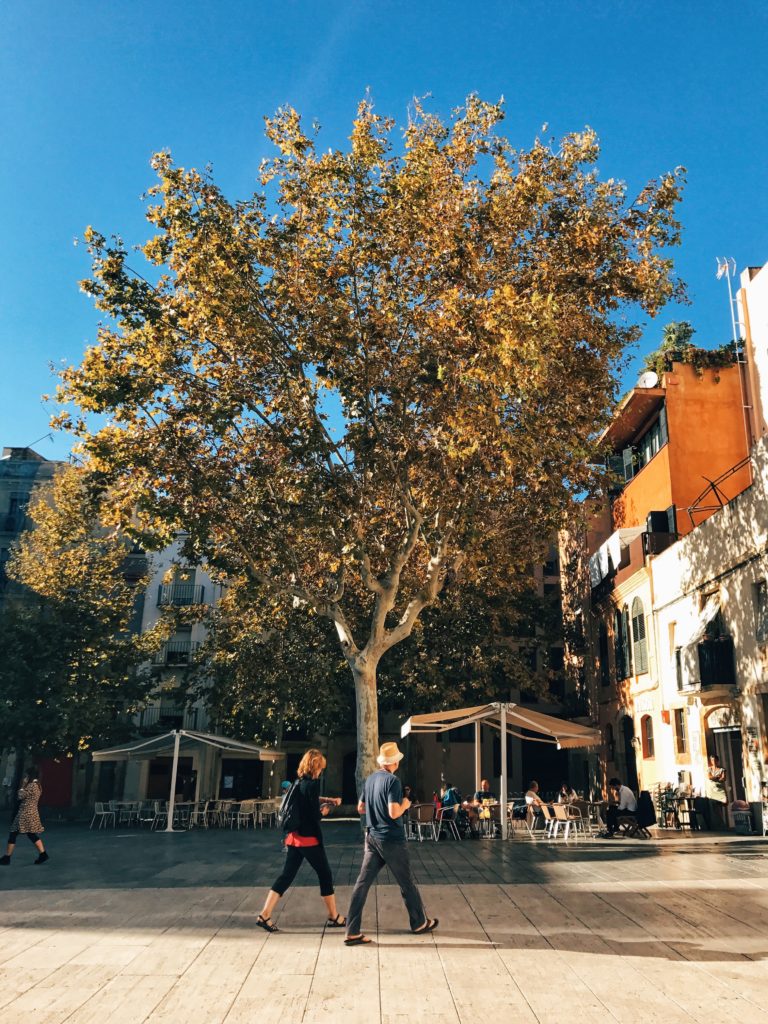 To help give you an idea of what you can discover on a short 'train trip' across Spain, I embarked a fortnight ago on a 5 day whirlwind road trip across Spain by train. I started the trip at the lesser known Roman era port city of Tarragona before then taking the AVE train to Zaragoza ( checkout my guide to Zaragoza on a budget ), to the capital Madrid ( here's my guide to Madrid on a budget )and then finishing in the Moorish gem, Seville. ( Here's the guide to Seville on a budget )It was a pretty hectic trip but you would be surprised at what you can fit in, even with 24 hours in each city. To help give you an idea, I am going to share with you a series of 24 hour guides to each city.In this post I am outline all the best things to do in Tarragona. Just an hour by train from Barcelona, the city is a perfect day trip away and warrants an overnight stay.
PS: If you are planning a roadtrip across Spain, checkout my friend Abi King of Inside Travel Lab fame's fantastic guide to the best road trips in Spain
1. Roman Amphitheatre of Tarragona
A good place to start the day in Tarragona is the Roman Amphitheatre, one of 6 remaining Roman amphitheatres in Spain. It is remarkably well preserved and the only one that was built by the Romans by the sea. The oval structure back in the day could host upto 14000 spectators and was the scene of pretty gruesome fights between gladiators against wild beasts as well as the scene of public executions. The site has undergone many reincarnations and visitors to the site will also discover the remains of a 6th- and 12th-century church.
Cost : €3.30 or if you are planning to visit the other Roman sites in the city : the Walls ,Archaeological Promenade, the Praetorium and Roman Circus and the Local or Colony Forum, it is worth investing in a pass to all the venues that costs €7.40 and is valid for 1 year.
2. Roman Circus
For the Romans, the 'circus' was the heart of city life. These large open-air venues were not places for clowning around but served multiple purposes. Edward Gibbon, in Chapter XXXI of his work The History of the Decline and Fall of the Roman Empire, notes that the Roman people at the start of the 5th century considered the Circus 'as their home, their temple, and the seat of the republic.'
Located between Via Augusta and the forum and built in the 1st century, the Roman Circus in Tarragona is one of the best preserved structures in the West. The circus was a popular venue for horse and chariot races and could host upto 30,000 spectators. There are few visible remains of the circus above ground but a large part of the original structure remains hidden and visible under the old 19th-century buildings of Tarragona. Visitors can access the well preserved vaults underneath the site to get an idea of the scale of these vaults plus observe a video presentation which outlines the effort that went into the restoration of the Circus. Also while visiting the Circus, visit the Praetorium , a Roman-era tower which offers some of the best panoramic views of the city.
Cost: €Free with the pass to all the Roman sites.
3. Vermouth tasting at Bodega Enric
Tarragona is an excellent place to savour a taste of artisanal vermouth which is enjoying a bit of renaissance here and across the rest of Spain. Most of the wine shops in Tarragona will sell you a bottle and prices cab start at as little as €2.50 for a litre of the stuff : just bring an empty bottle with you. A good place to sample local vermouth is Bodega Enric.
If you love your food and drink, then Tarragona should definitely been on your list of places to visit in Spain. The city has an excellent mix of both traditional Catalan and Spanish cuisine and at an affordable price.
4. Enjoy lunch at Xamfrà del Fòrum
To kick of my mini gastronomical tour of Tarragona, I visited the very stylish and chic Xamfra del Forum. Packed with locals, thanks to their excellent value 3 course menu del dia offer of €17 which includes a glass of local wine, this was an incredible meal. I started off with an artichoke smoked aubergine filo pastry in a black truffle mascarpone sauce. For mains I had a black squid ink spaghetti with clams, squid, mussels and also the deep red prawns which are typical of this area. Probably one of the best seafood dishes I have ever tasted in my life. I finished off with a chocolate gelato and a coffee. I would go back to Tarragona to eat in this restuarant.
Cost: €17
5. Visit Tarragona Cathedral
Even if you are not a huge fan of churches , I highly recommend visiting Tarragona Cathedral to admire its beautiful cloisters and inner courtyard where you can see some turtles sunbathing. If time and budget permits, it is also worthwhile taking the guided tour to climb up the 196 steps to the top of the bell tower. You get a beautiful view of the city at sunset plus if your guide allows you, you can have a bash at ringing the 5 tonne bell which dates from 1882. A guided tour lasts 1 hour 30 minutes and costs €15 for adults or €10 for kids from the ages of 7-16. Please note that the guided tour needs to be booked at least 48 hours in advance via the cathedral website.
Cost: €15
6. Theatre Metropol: Discovering the art of Josep Maria Jujol
Another lesser known secret of Tarragona is the Theatre Metropol ( Rambla Nova 46 ) created by the Catalan architect, Josep Maria Jujol. I discovered via my very knowledgable local guide, Paco that american actor, John Malkovich is a huge fan of the theatre and Jujol's work. In May 2010 , Malkovich had two performances of the The Infernal Comedy at the Metropol. It is strange why so little is known about Jujol. While Gaudi is the architect synonymous with Modernisme and Barcelona , little is known about his lesser known collaborator, Josep Maria Jujol. Jujol's genius find its imprint in many of Gaudi's most famous works : he designed the broken tile mosaics of Parc Guell and also the reptilian facade of Casa Batlló in Passeig de Gràcia.
Originally a cinema which was then converted into a theatre, Jujol designed the place as a ship with references to sea, waves and fisherman evident throughout the structure. It is quite a magical space as you can sense from the photographs below.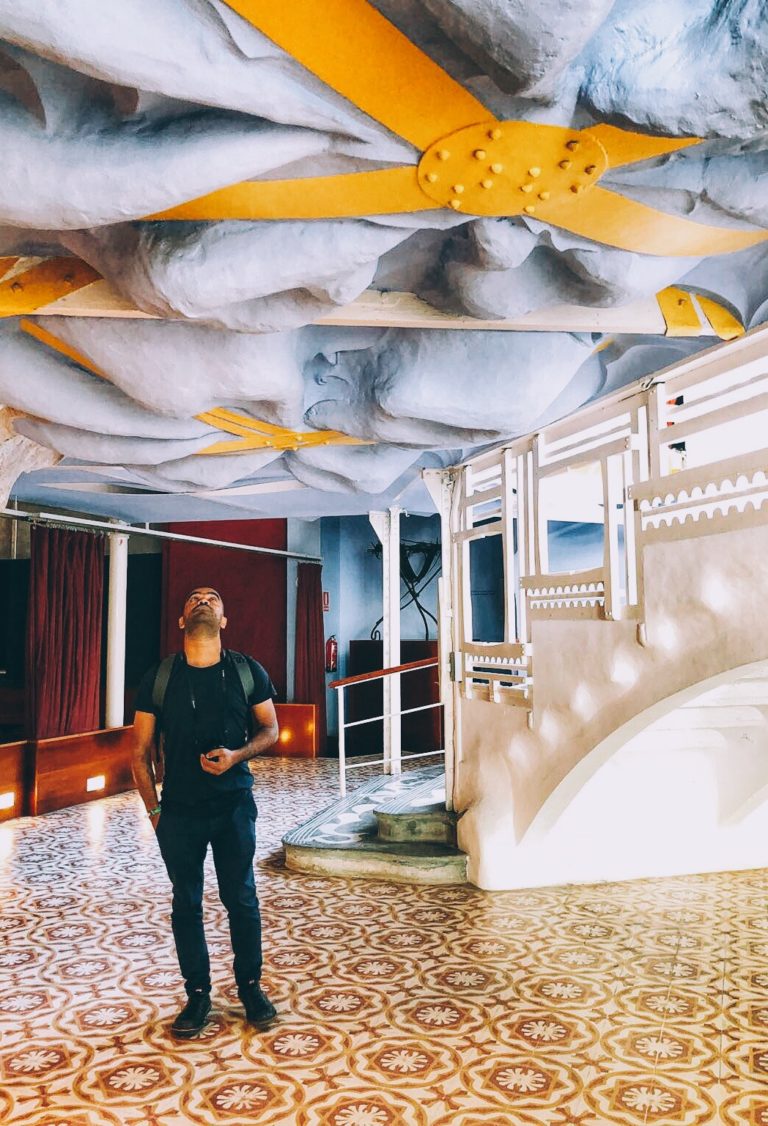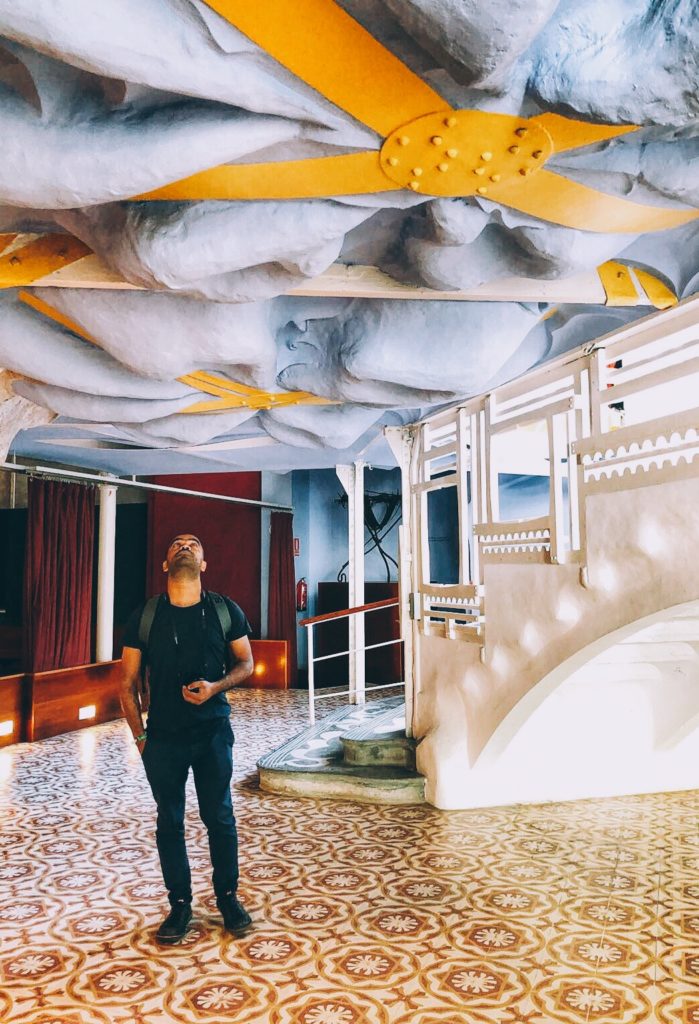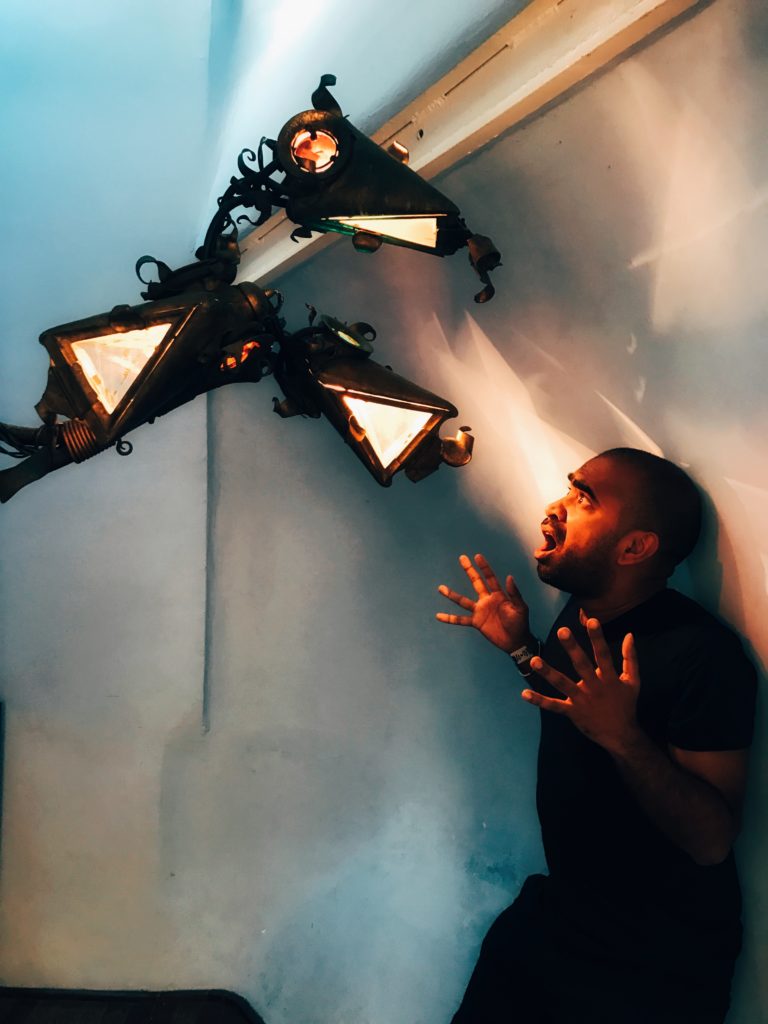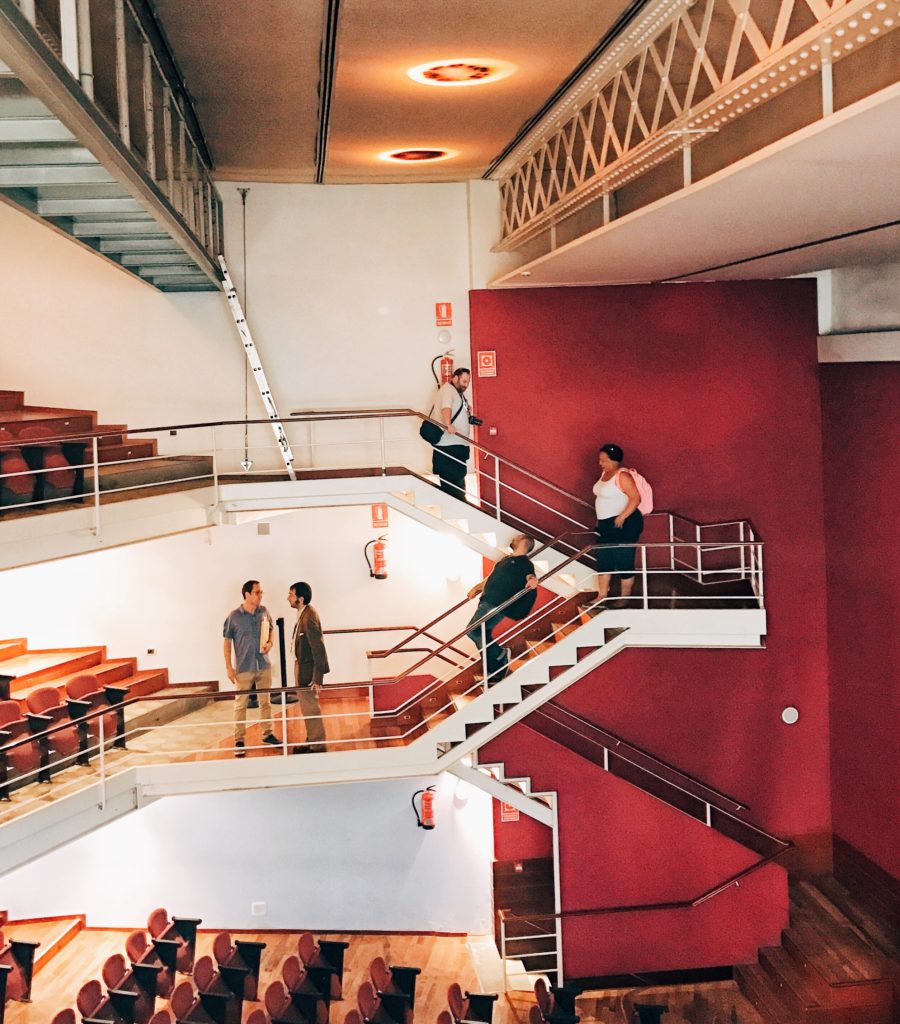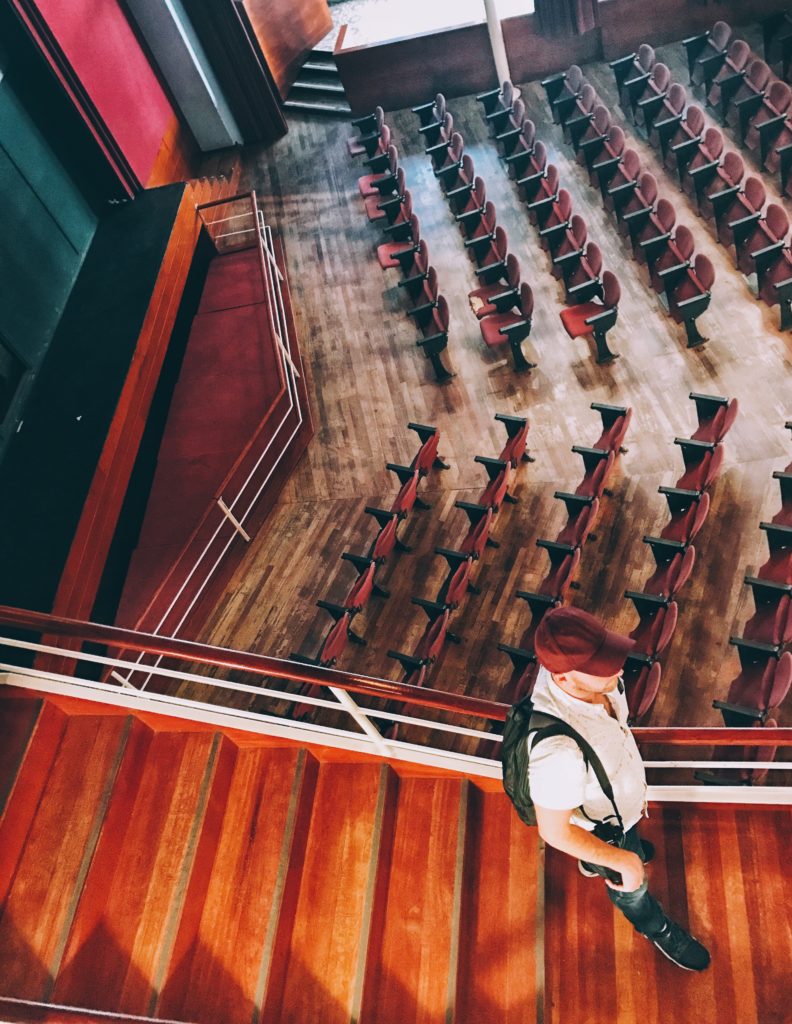 Guided tours are possible depending on theatre schedule. Do call in advance ( tel. 977 229 930 ) or email [email protected] to schedule a visit to the theatre.
7. Visit the 'Balcony of the Mediterranean'
As dusk approaches, mingle with the locals and take a walk along the 'Balcony of the Mediterranean.' This involves a leisurely stroll as far as the railings designed by Ramon Salas i Ricomà in 1889. It is also worth remembering that Tarragona has a few beaches at the city's edge some of which are worth visiting. Since I am not a huge fan of beaches ( I love mountains) I did not visit any of the city's beaches but Platja Llarga is pretty closeby and can easily be squeezed into a short trip to the city.
8. Dinner at El Vergel
I am not vegan but stopped by El Vergel, curious to see what the fuss was about given the 500+ positive reviews on Google. I've always known Spanish to be voracious meat eaters so a vegan restaurant outside Madrid and Barcelona struck me as a rare oddity. I walked into the restaurant and the first thing that struck me was how light and beautiful the interiors were-highly instagrammable.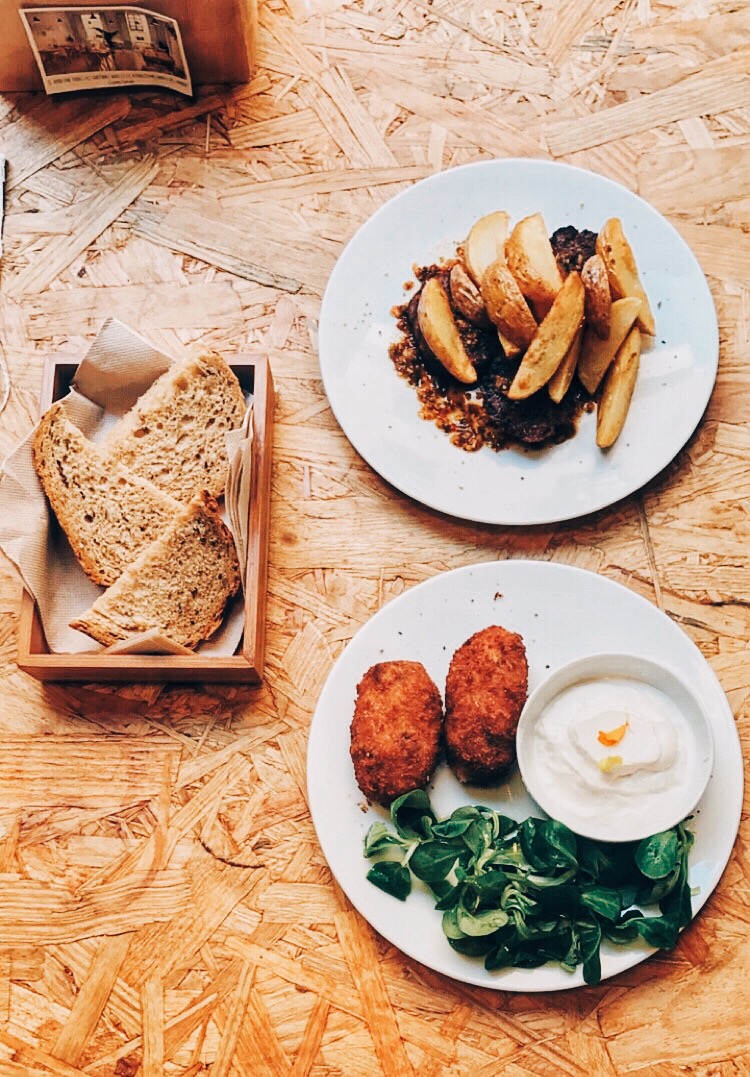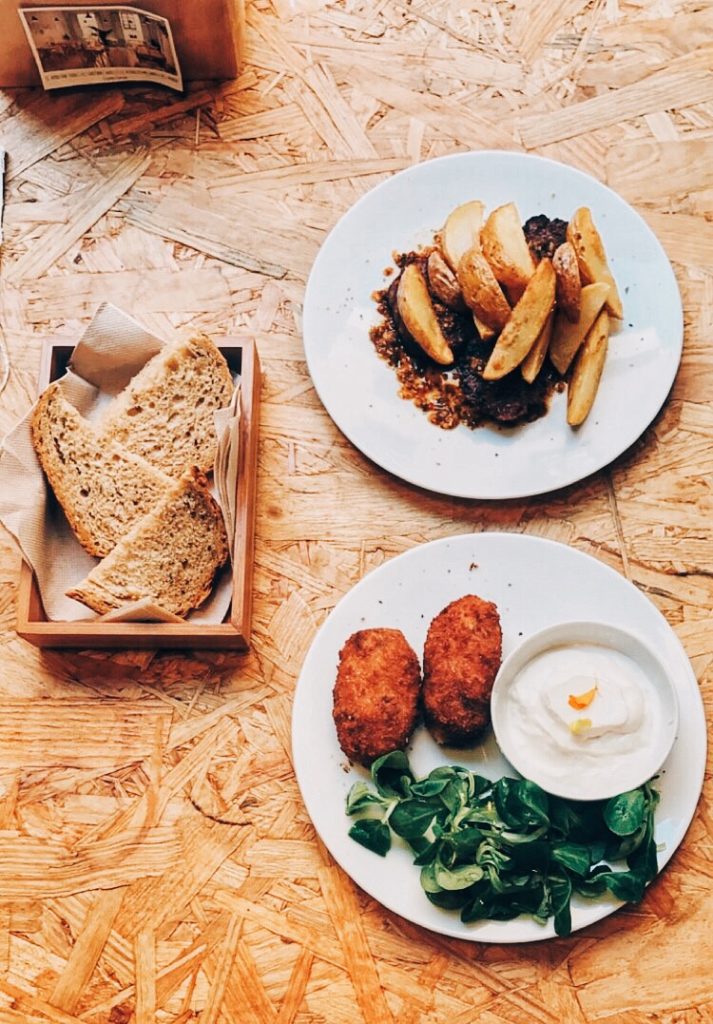 The food itself was delicious: I tried their vegan chorizo with potatoes plus their mushroom croquettes stuffed with smoked vegan cheese. Both these dishes were absolutely delicious. Ive tasted chorizo and have to say their vegan version gives the meat version a run for its money. Dare I say it was even tastier 🙂
Cost: €11 with coffee.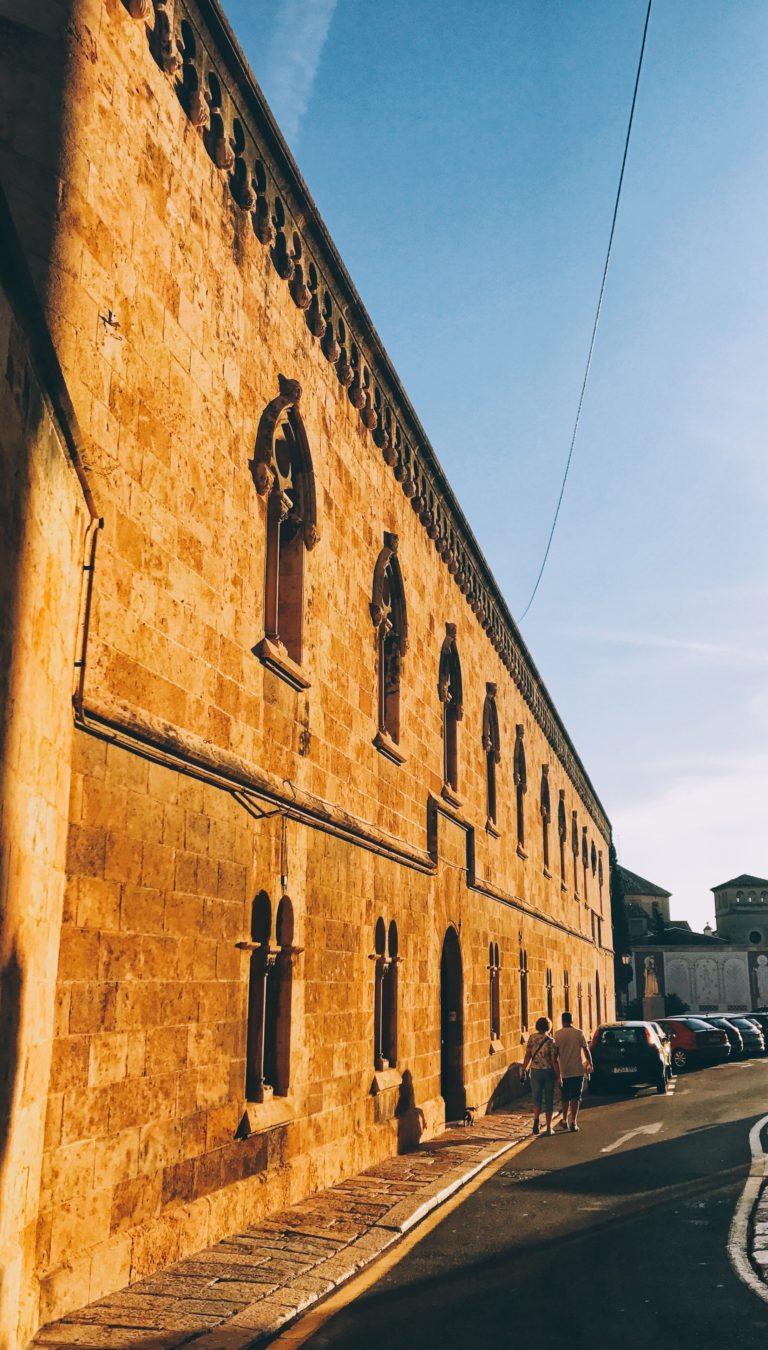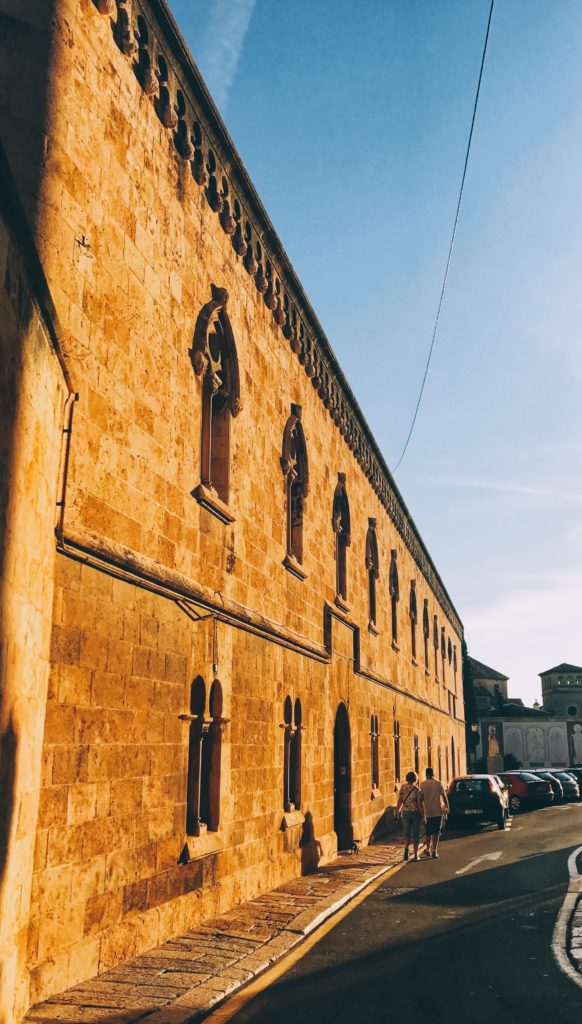 9. Roam the streets of Tarragona
It is worth also spending some time wondering aimlessly across the narrow winding streets of Tarragona. Each twist and turn tells you a story, from old roman relics to funding locals gathered around the square with a beer in hand or just a piece of street art starring at you from the century old walls- this is a city that rewards the curious.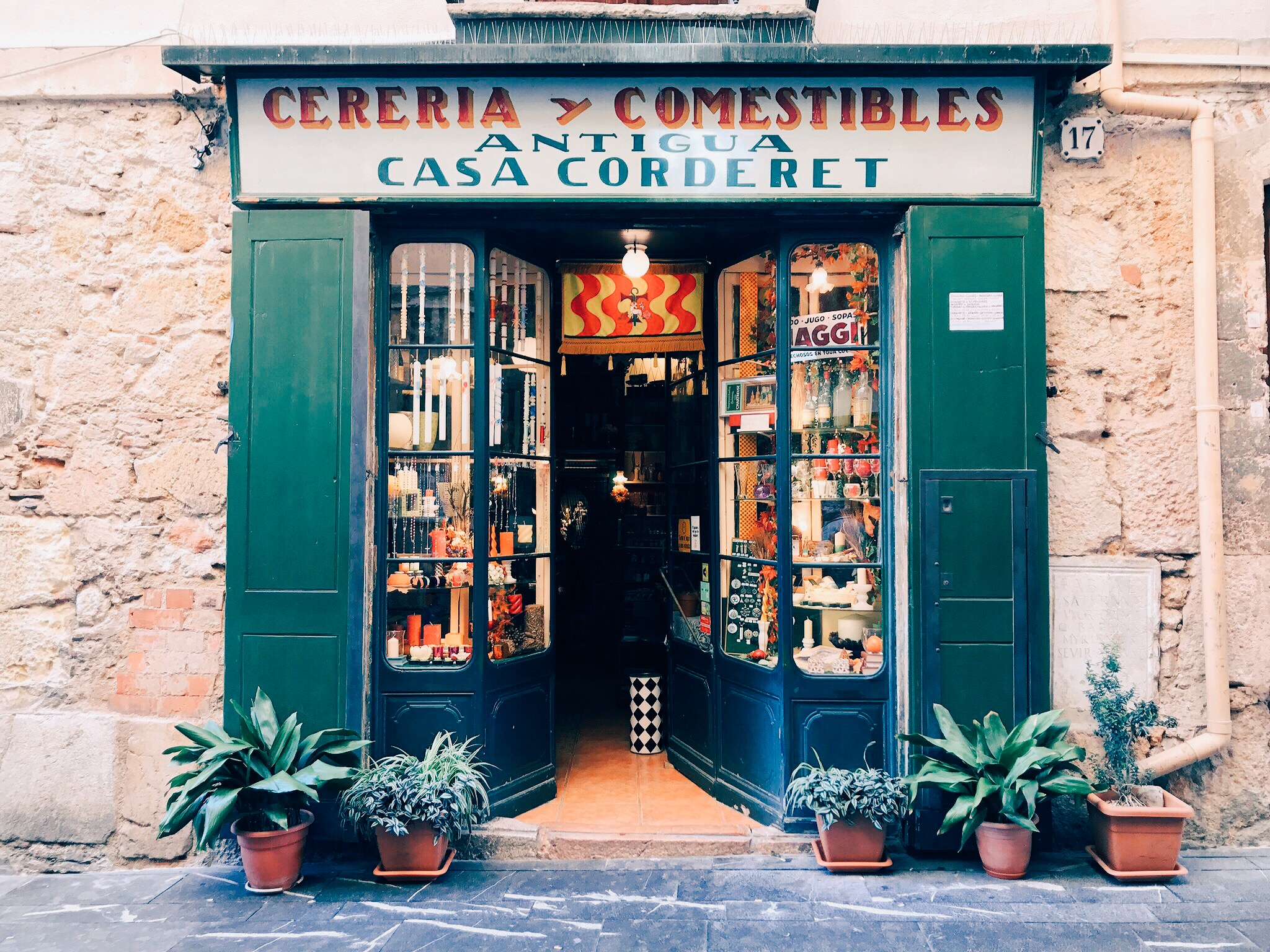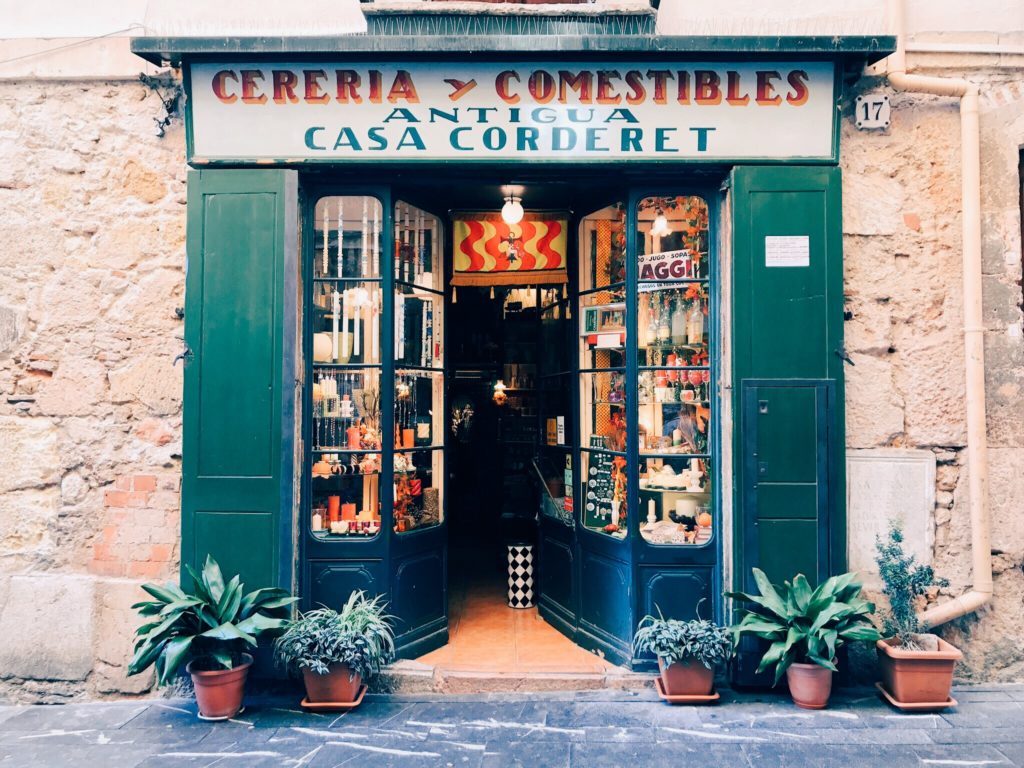 Practical tips: Getting there and away
Tarragona is just an hour by the high speed AVE train from Barcelona Sants station ( Price: €10 one way, booked in advance ) and well connected to Zaragoza and Madrid. It is It is also just a 15 minute journey from Reus airport.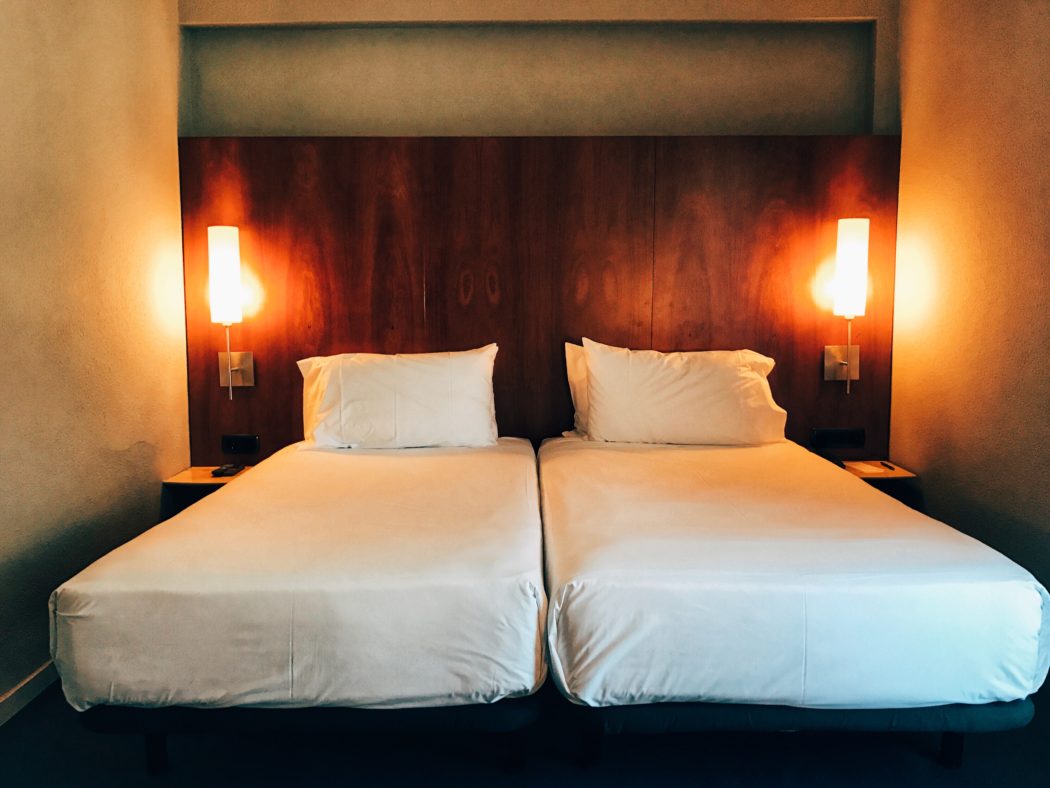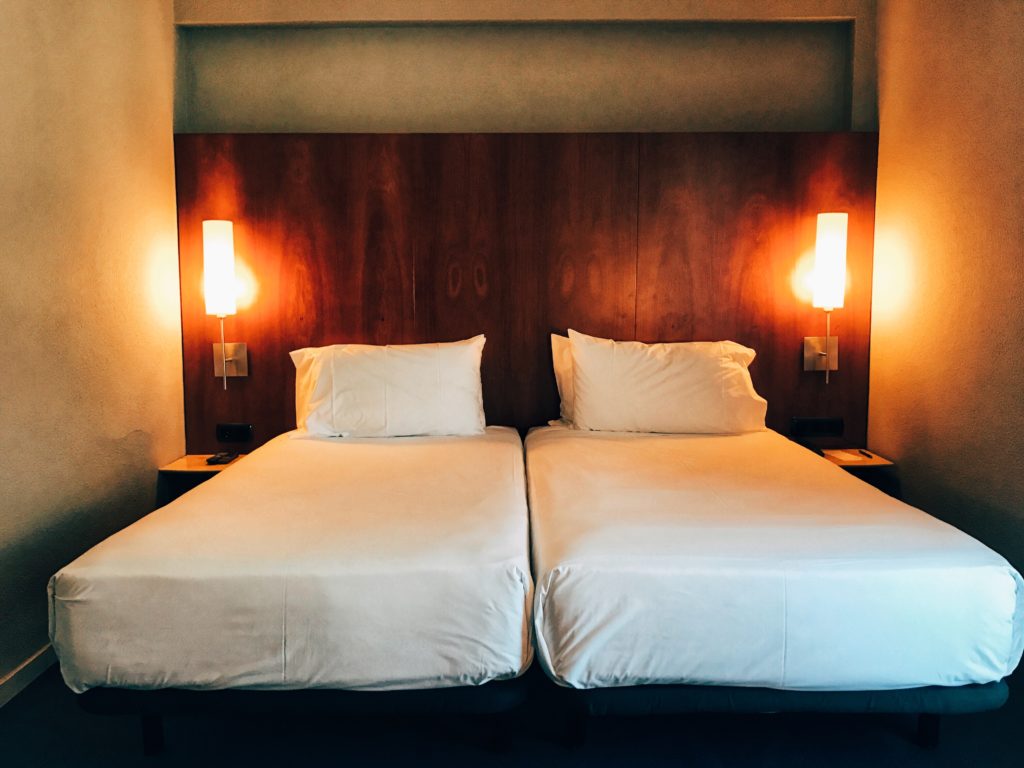 10. Where to stay in Tarragona on a budget
Highly recommend staying at the Hotel Astari. Just a 4 minute walk from the beach and 10 minutes by foot to the old town this is modern budget boutique hotel with a great breakfast plus the added bonus of a swimming pool. Starting at just €60 a night via Booking.com in low season, this hotel represents incredible value for the quality and location.
Further reading
Checkout my
Disclaimer
This trip was made possible by the Spanish Tourism Board in London. Huge thanks to Paco, Ana and everyone at the Spanish Tourism for inviting me back to Spain. Plus a huge thanks to Tarragona Tourism for a warm welcome and looking after us. I hope to return soon for much longer!