Located near Puerta del Sol, this hostel is situated in a beautifully preserved heritage building dating from the 19th century. The mixture of classical and modern design definitely gives the hostel the edge.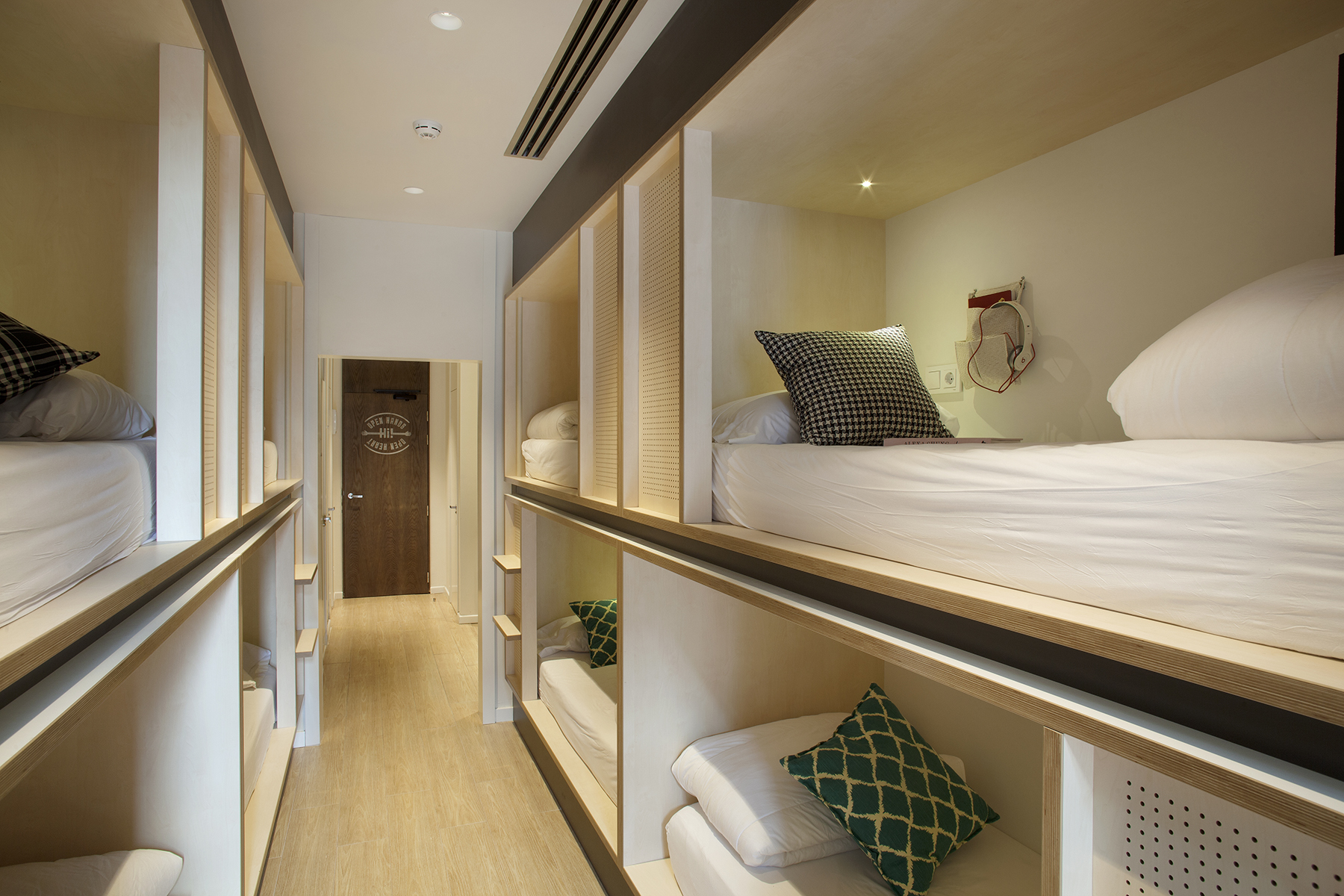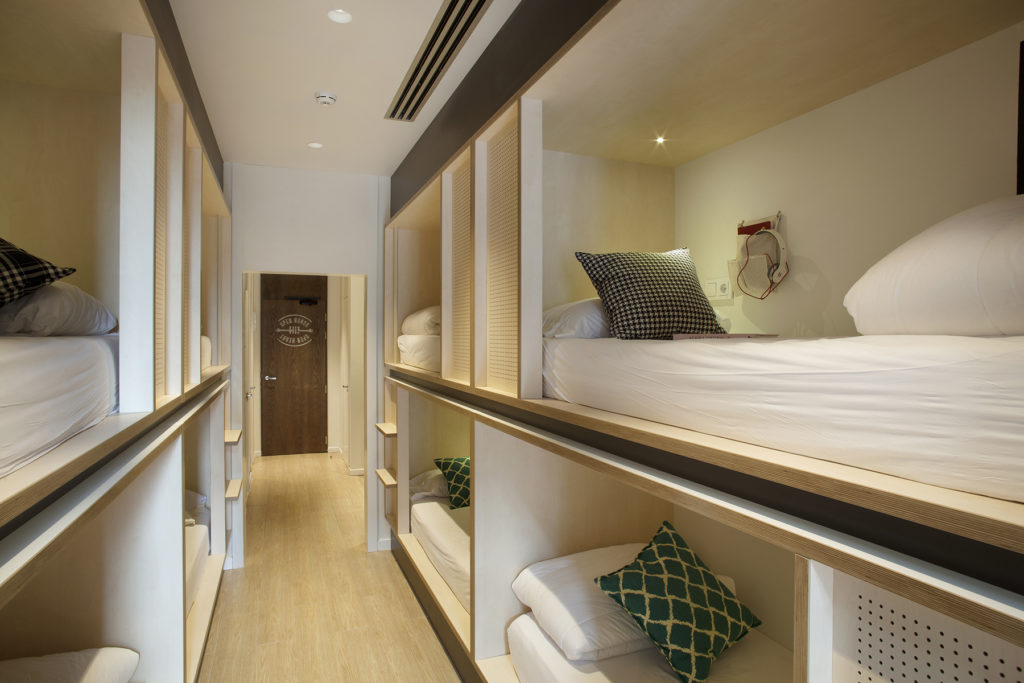 Rooms and bathrooms
This hostel offer a choice of rooms based on your needs and budget. If you are on a budget, then their 6 bed dorms are great value. Very stylish and comfortable, each bunk bed comes with their own plug point and reading light. Plus guests here have large storage lockers for storing their belongings. If you are in a group of 4 friends or a family and need some privacy, then their 4 beds rooms are a good choice. I stayed in one of their ensuite double rooms. Bed was queen sized with a really nice mattress. There was a plug point and reading light beside the bed. Room had air-conditioning which was a relief given that it was May and already pretty hot in Madrid. Had a peaceful nights sleep. Huge balcony is a nice bonus. There is a separate bathroom and shower cubicle. An opaque glass door separates them from the room so unless you know your travelling partner really well, it can be awkward. The rooms come with free toiletries , toothbrush and toothpaste. In terms of style and looks, it feels much more boutique hotel than hostel.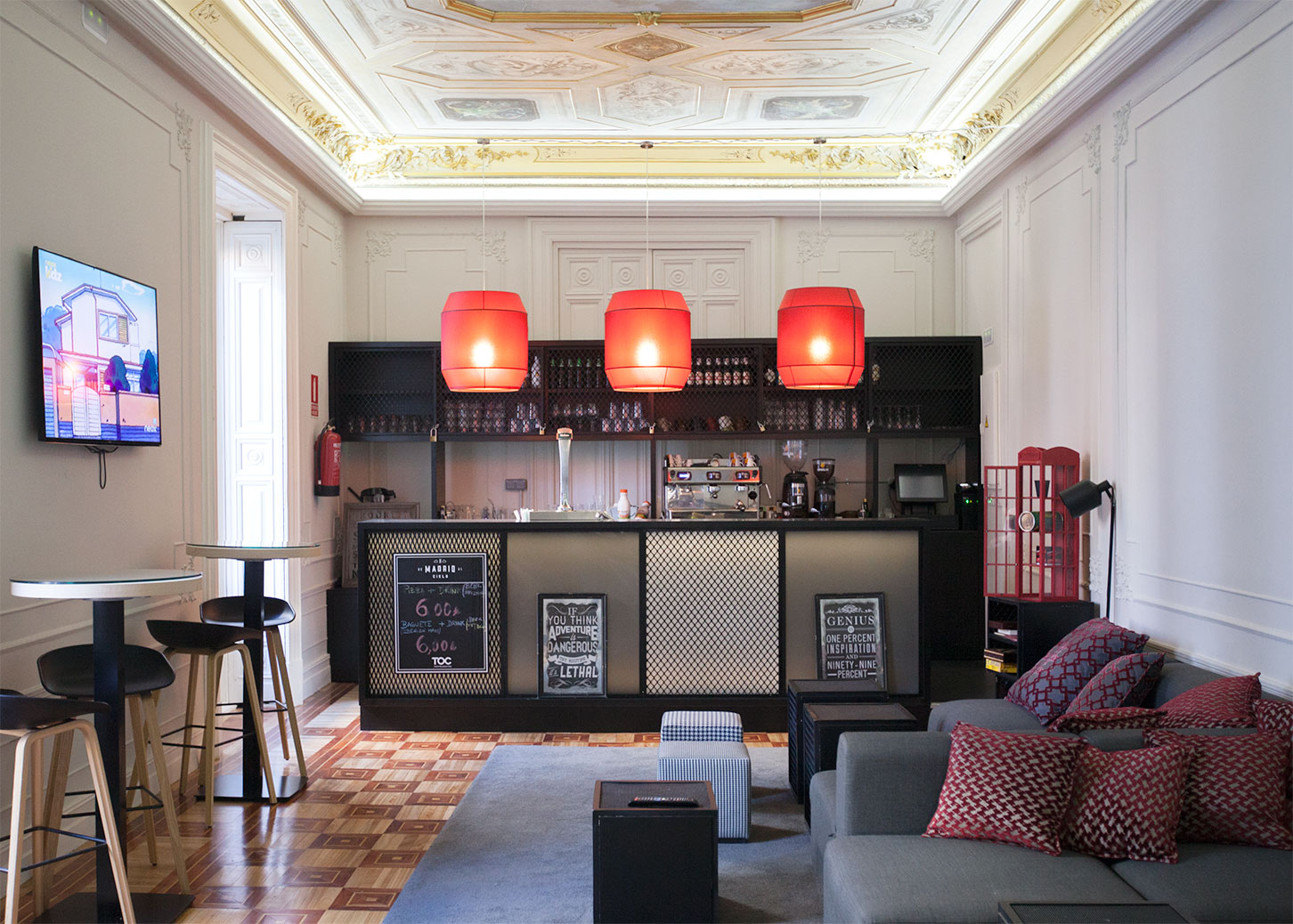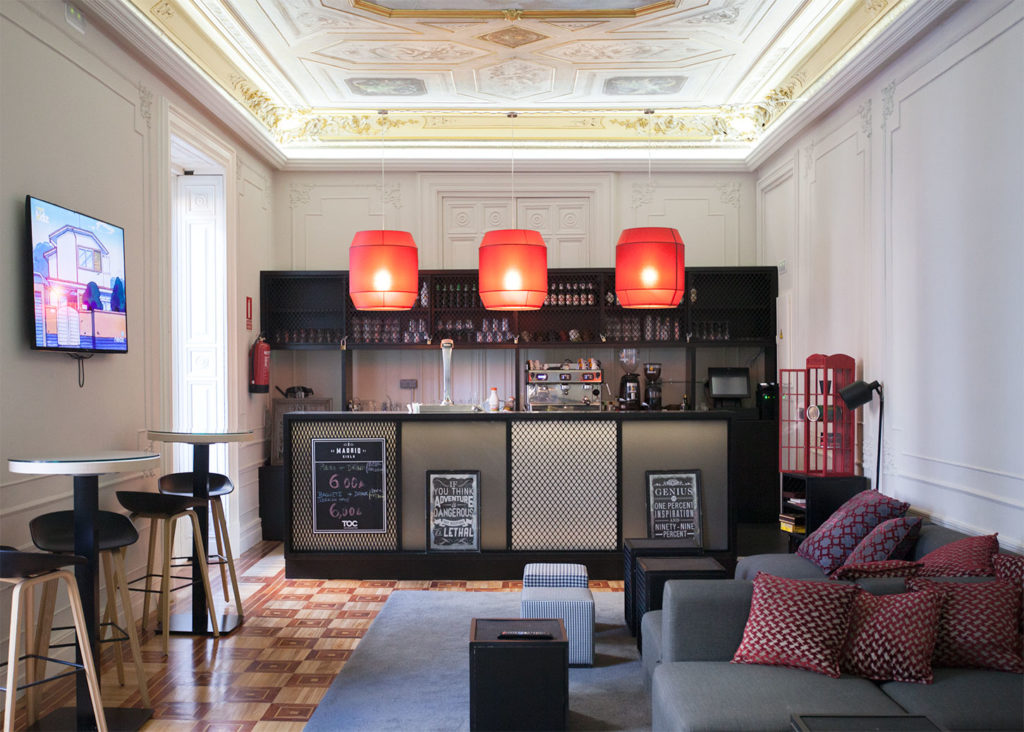 Facilities
The hostel has a really cool onsite bar and lounge. During the day, it is a nice place to have a  coffee from the bar and read a book or catch up with friends on Facebook. At night, place becomes a lot more livelier.  Besides beers, wine and soft drinks  they have a nice range of cocktails here on offer. The other aspect I love about the bar lounge area is that original fresco paintings on the ceiling have been preserved giving the place a very regal touch. There is also a pool table in the games room adjoining the bar. Besides the bar & restaurant, you have access to a kitchen and a nice communal lounge with TV. There's a mini-market on site to buy your essential needs as well as a vending machine for snacks and drinks. Hostel also offer a very generous breakfast buffet at only €5 per person. Other facilities of note: Towels, bicycles and hair dryers can be rented directly at the hostel.
My only quibble with this hostel was the lack of atmosphere. It feels more hotel and less hostel. If they can work on this aspect more, them I think it has the ability to be one of the best hostels in Europe.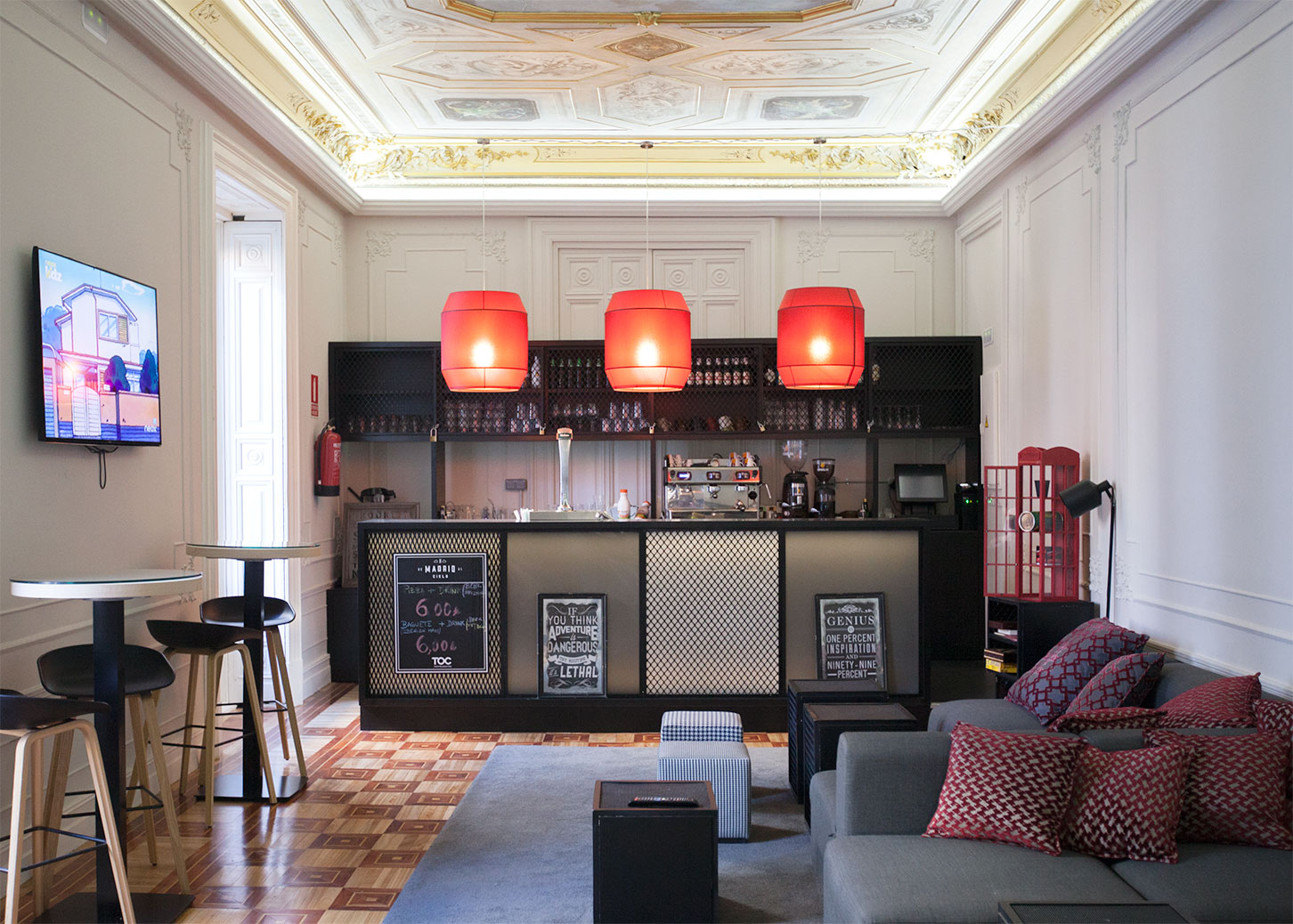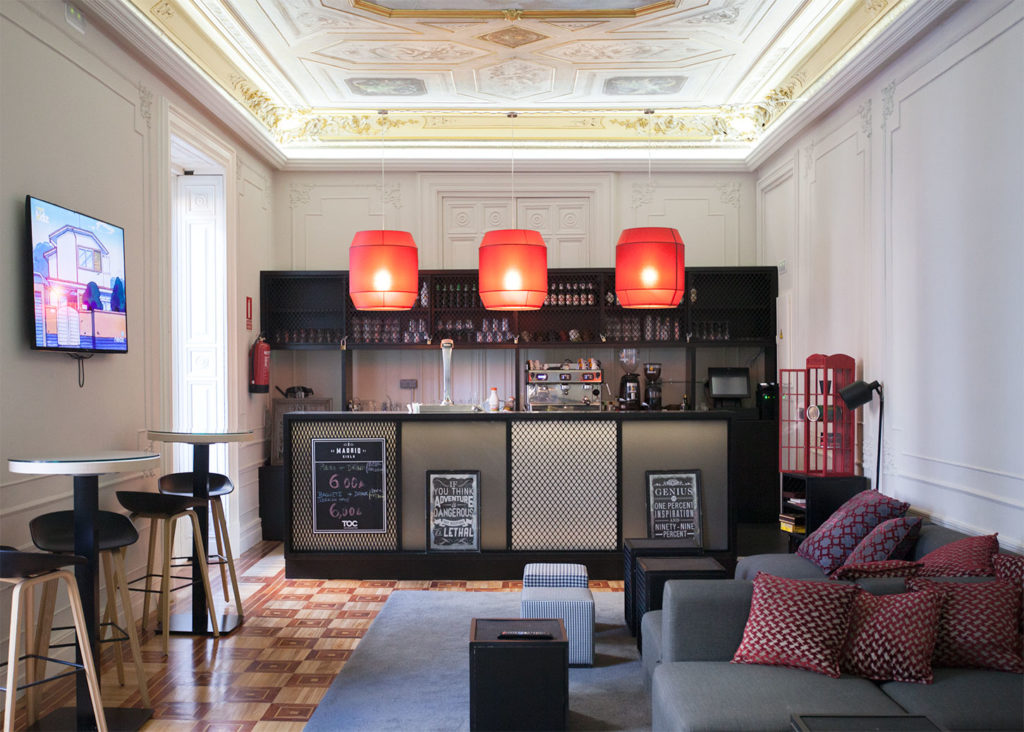 What makes this a luxury hostel ?
The location, the design and cleanliness are some of the top features of the hostel. Love the amazing location in Puerta del Sol. The heritage of the building combined with friendly staff make this a great choice for exploring Madrid.
Top tip
Plaza Mayor Square is only 250 m away. This area is packed with bars for tapas and restaurants. It's a good spot to see and be seen. It is a nice introduction to the Spanish atmosphere.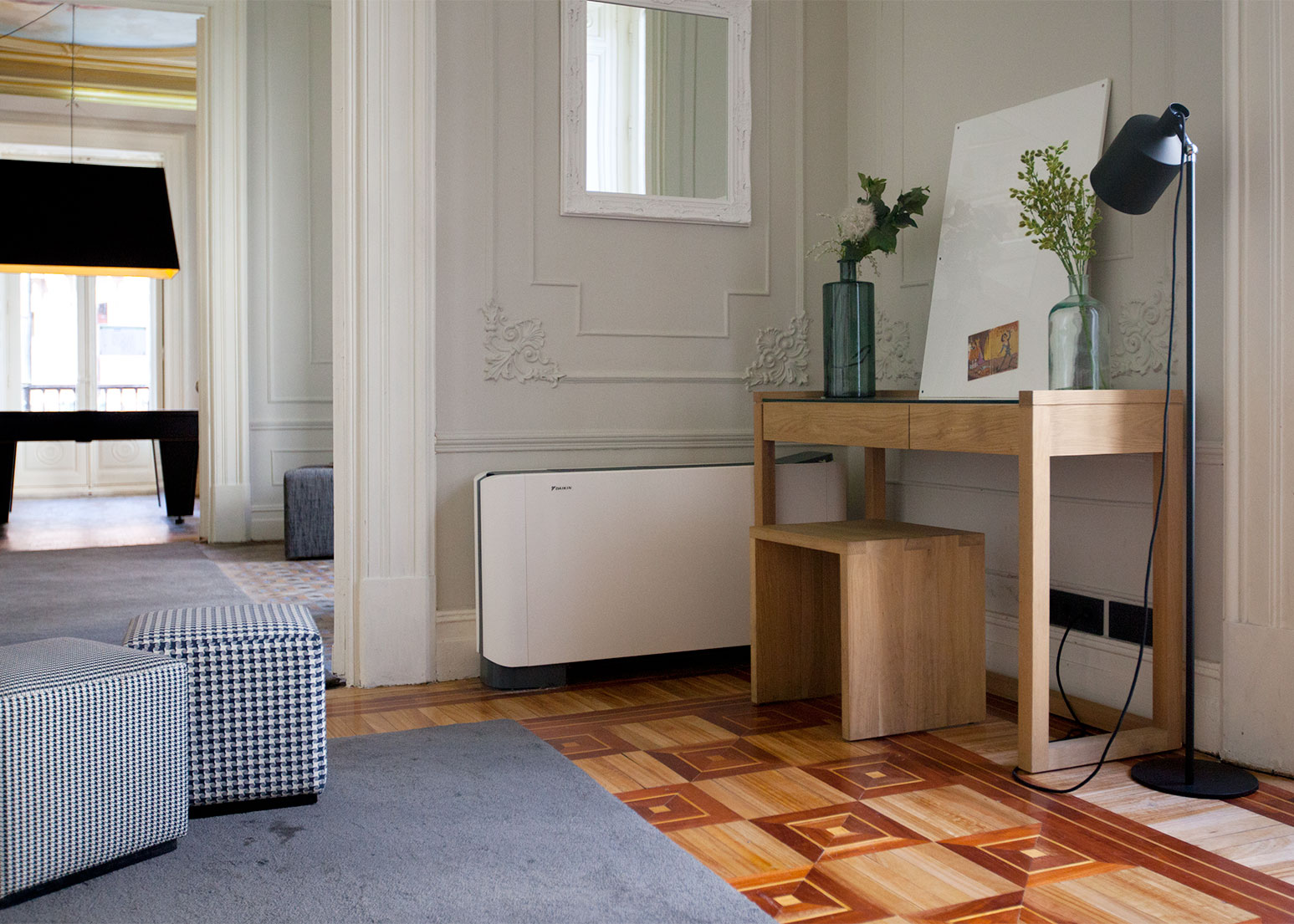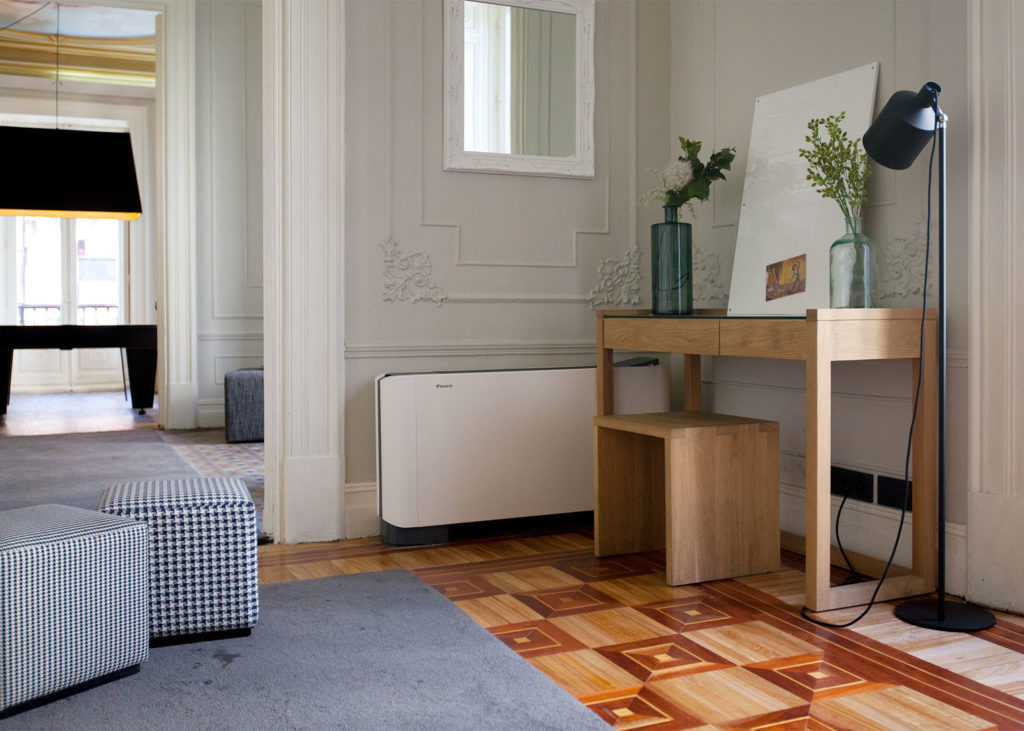 Fact Box
Booking via Hostelworld.com , a dorm bed starts at 18,50€ and a double room start at 78€.