It has been almost 2 weeks since I've returned from South East Asia. It is pretty cold and gloomy in Berlin right now. I can understand why my friends warned me about winter in Berlin. I'm finding it tough to adjust to the lack of light. I also find the people all around me gloomy. The cold, damp streets are strangely sterile and quiet. Walking them every day, I strangely miss the chaos and sounds of Asia. Then there is the food. The Asian food scene in Berlin is pretty damn good but there's nothing like the real thing.
The real thing. At 38. I finally experienced SE Asia. I signed up for G Adventures 18 to Thirtysomethings shoestring tour  of Cambodia. I don't know why it took me so long to visit SE Asia. A rite of passage in your 20s for backpackers, I felt that my time had passed. I didn't want to be the oldest guy in the hostel. I wanted to socialise and meet people. I wanted to experience the fabulous food that SE Asia is famous for. Plus also discover the rich history and natural landscapes that make this part of the world unique. I felt traveling solo, a tour would be a nice way to get my bearings and feel for the region.
So. To help you decide, I've summarised my experience of the G Adventures Cambodia on a Shoestring Tour below, sharing with you what I loved and what I didn't like about the tour.
Sey aka Bamboo, CEO for the tour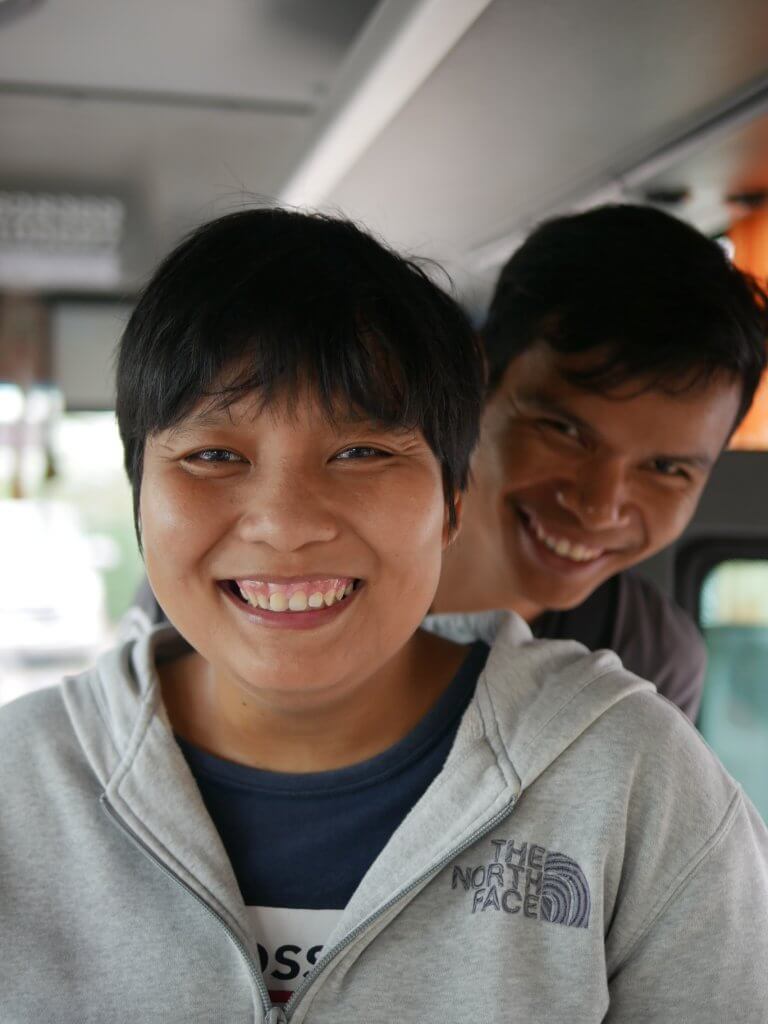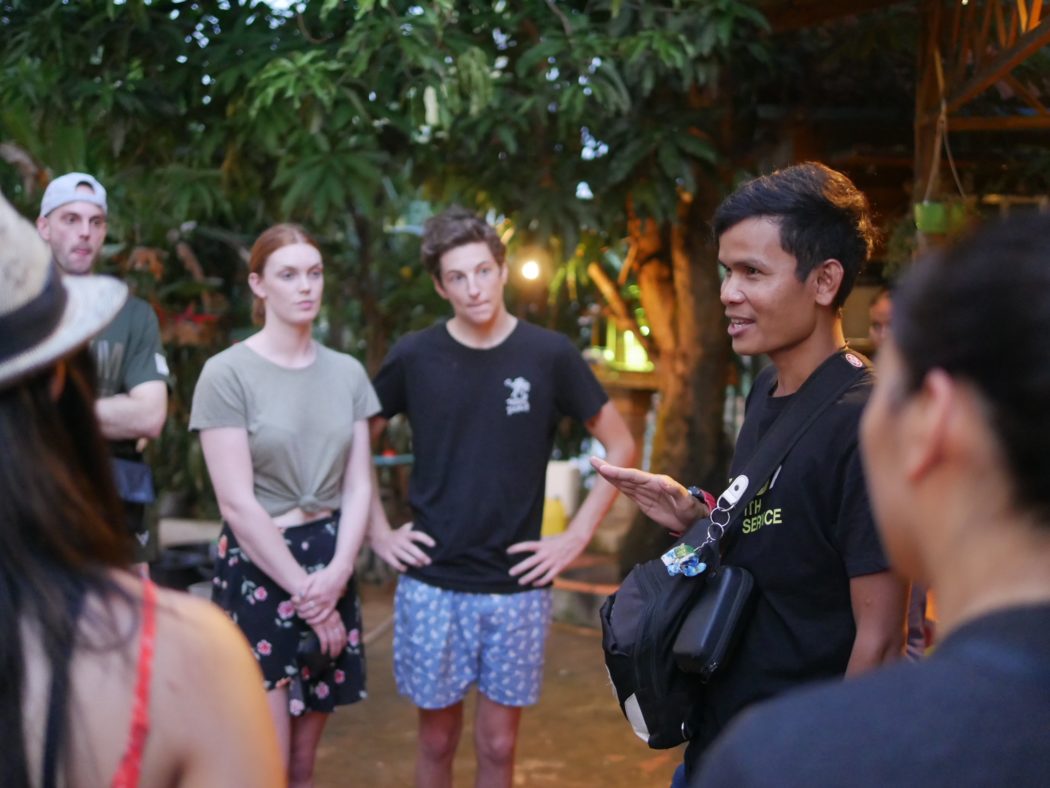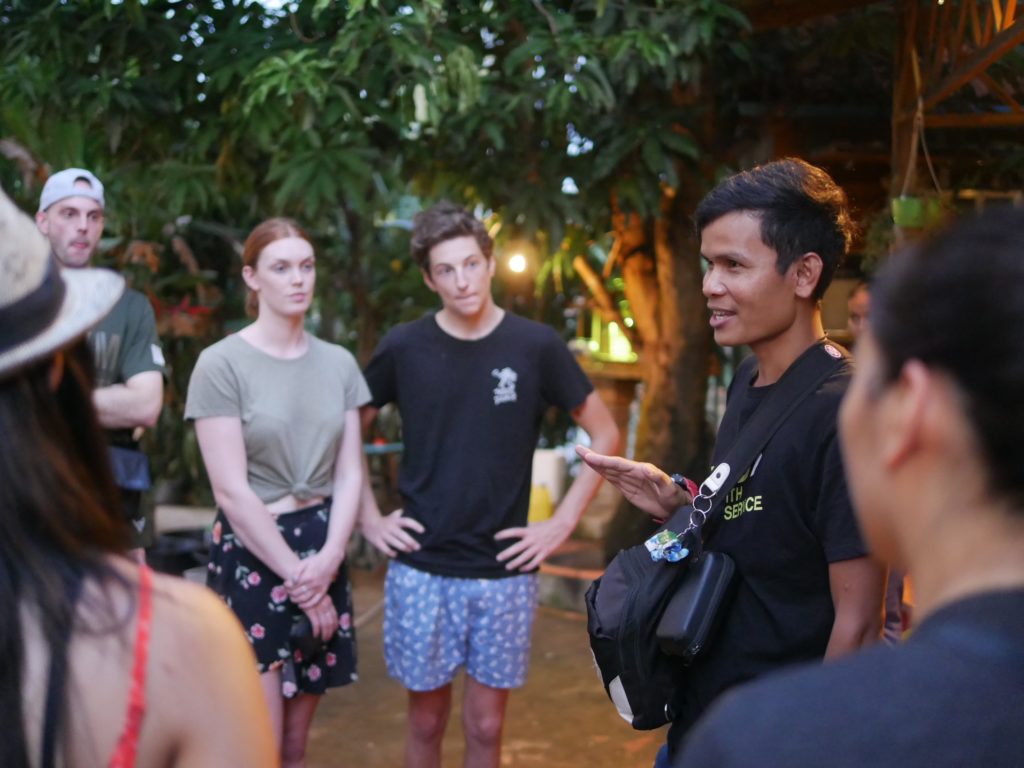 Each G Adventures tour has a CEO. This is not your traditional CEO for a not very traditional tour. CEO stands for Chief Experience Officer. For my tour I had the pleasure of having Sey aka Bamboo. Proud Cambodian, Sey's a native of Tropoung Run village which is part of the Bakong commune in Siem Reap province. As someone who has deep roots in the area, extremely well connected to all the people involved in the tourism industry, and has himself experienced considerable hardship to build a career in this industry, Bamboo was the best possible person to introduce me to Cambodian culture, customs and the people. Plus he was incredibly open in sharing his personal stories and life: from the stories of his experience of being part of New Hope Outreach Centre (a project G Adventures supports that gives local Khmer people access to training programs, education and vocational training opportunities) to the incredible courtship of his wife (amazing story) and his dream of setting up an English language school for kids in his village. When I look back at my trip, I remember the stories of Bamboo and he was the essential glue that made the experience worthwhile for me.
Cool group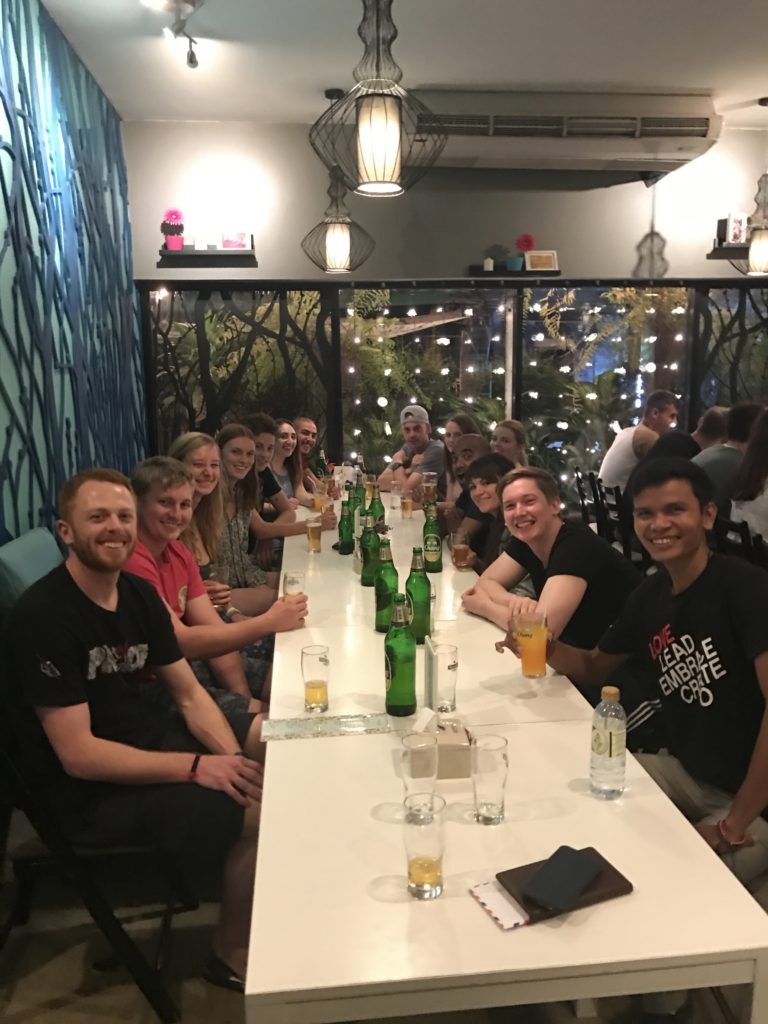 I was a bit apprehensive about travelling with a group of strangers for 10 days. As someone who loves travelling independently, I wasn't sure if the tour was for me. While it means sacrificing some personal space and lack of personal downtime, pleased to say that I got on really well with the majority of the group and made some friends. Despite being the oldest in the group, at no point did anyone make me feel like the 'oldest' one. Age is just a number I know – and an attitude. Still, always nice to be part of a likeminded group. While there was plenty of socialising and few beers every evening, which is expected as part of a 18-to-Thirtysomethings tour, I was surprised at how chilled and mature everyone was. Plus some of the group complimented me on how much younger I acted and looked which was a kind of silly ego boost.
Lots of interaction with locals and plenty of good food!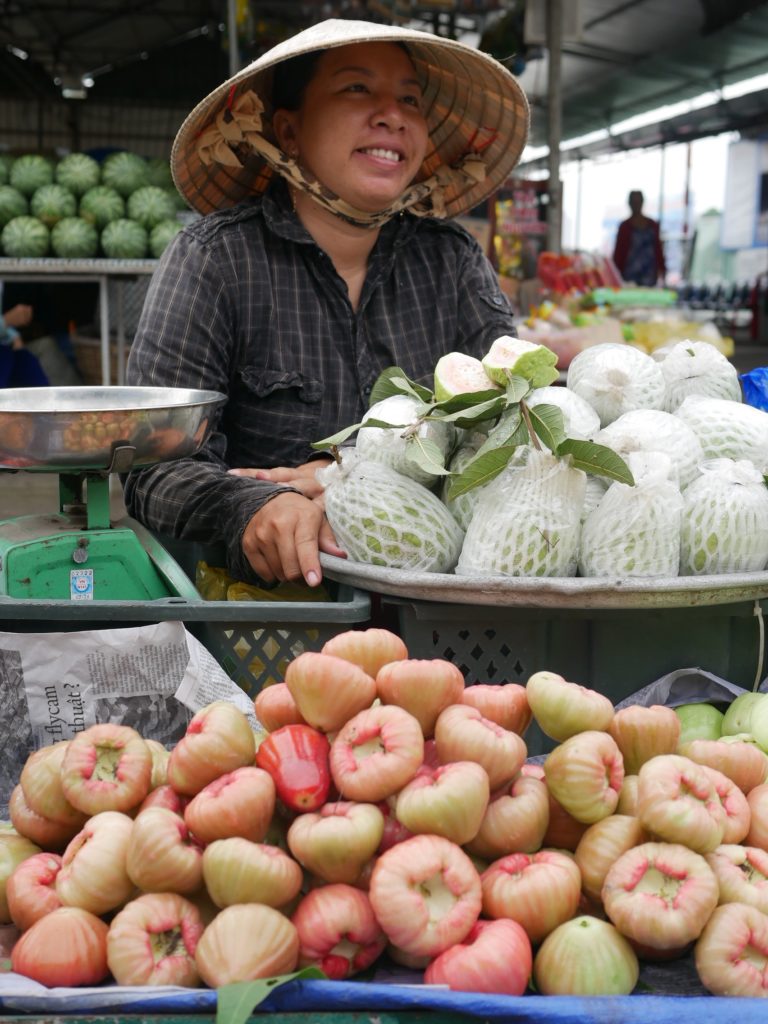 It is difficult on such a short whirlwind trip of a country to get a proper perspective of the city. I was impressed within the tight timescales how the tour manages to fit in a lot of history and more importantly, gives you the chance to interact, meet locals.
One of my highlights of the trip was the chance to have a home cooked meal with a local Khmer family outside Siam Reap. Bamboo had tuk-tuks arranged to pick us from the Mekong Hostel to take us to the host family. Having grown up in India, there are few better quintessential Asian experiences than riding a tuk-tuk. Wind in your hair and watching locals zipping by on their bikes and getting on with their everyday business of living. I love tuk tuks.
We arrived just after sunset and given a warm welcome by our host and their family. While the meal was being prepared, I enjoyed the popular local Angkor Wat beer and observed the elders gathered around chuckling at a very portable TV set. Close inspection revealed that the source of entertainment was none other than X Factor and face of Simon Cowell was pictured, scowling at the contestants. Different country, customs, culture but some things never change.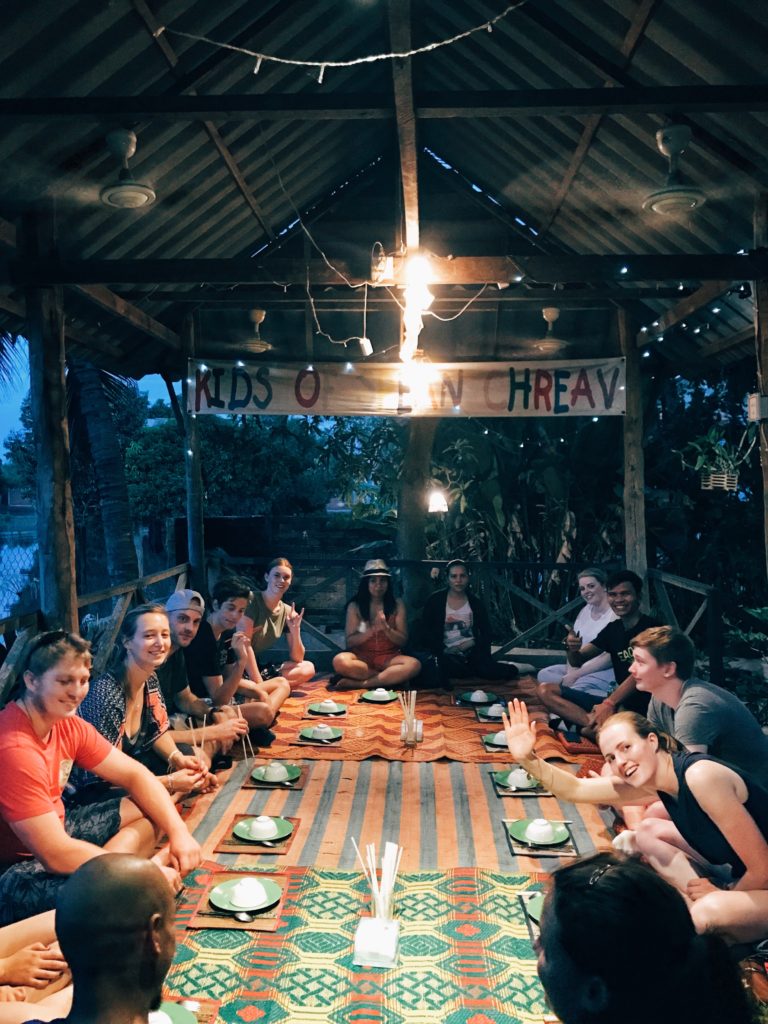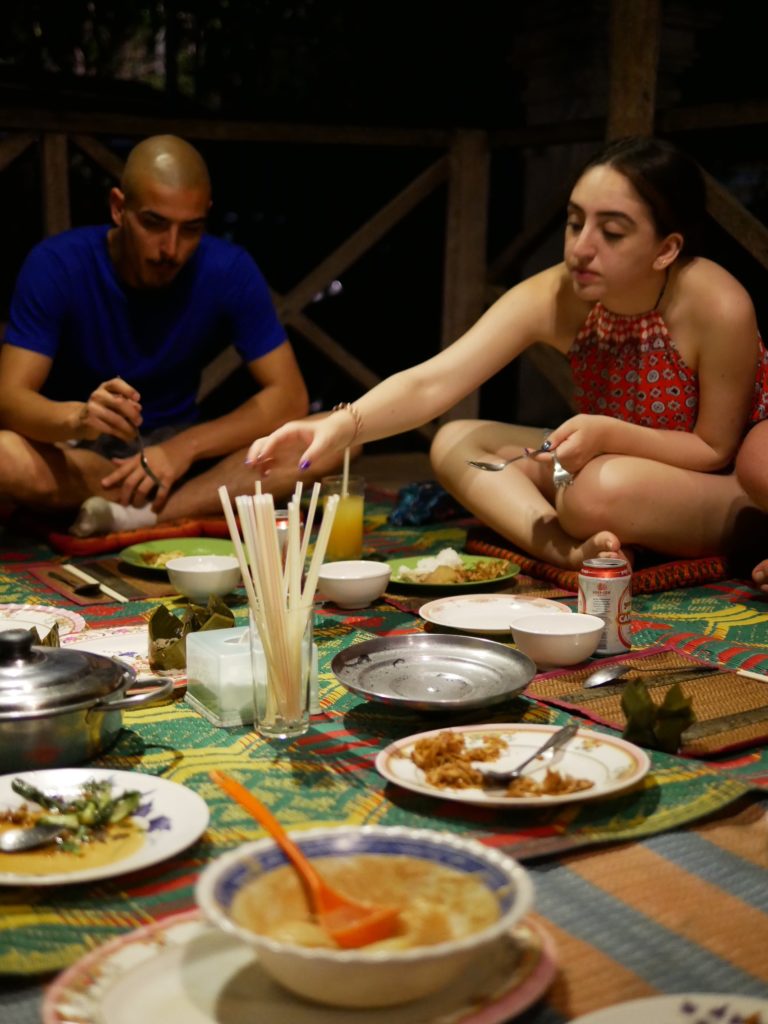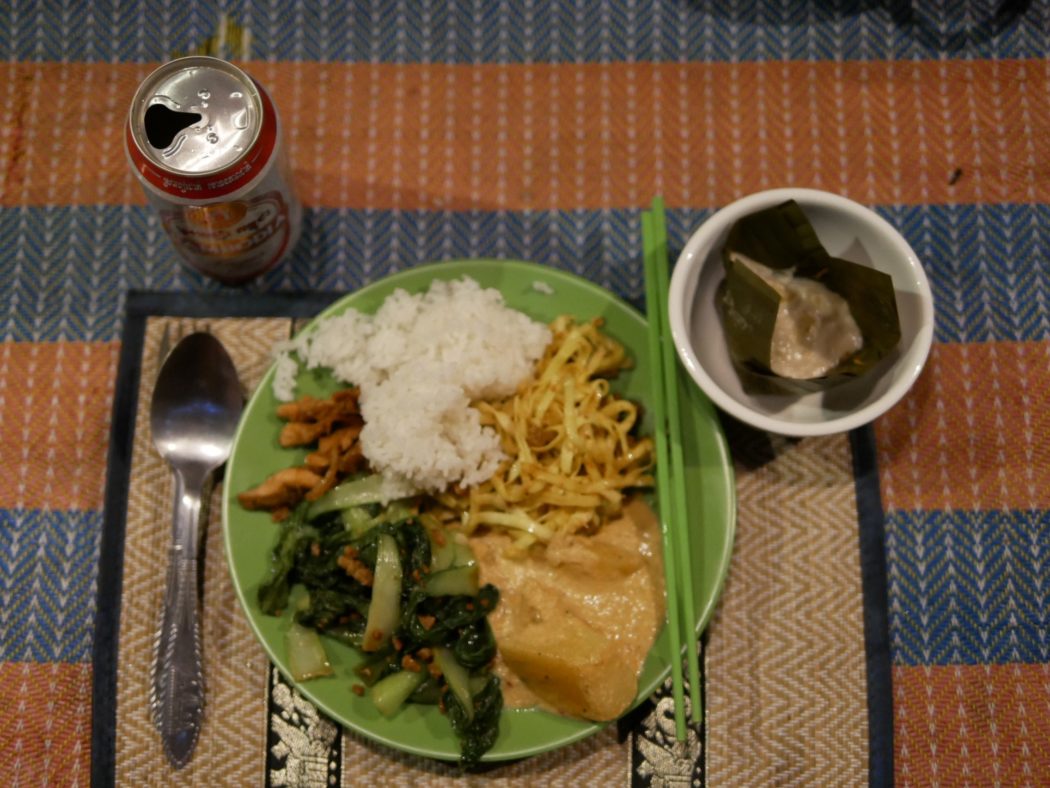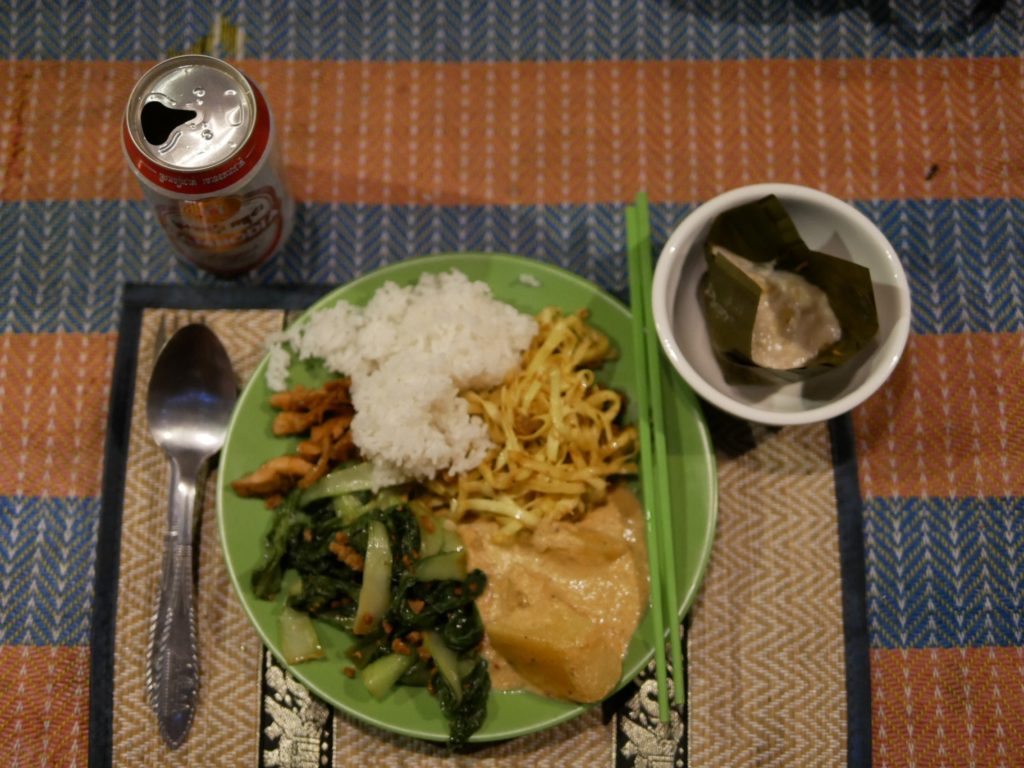 Finally the food arrived and this was a spread befitting a king and queen! We sat down on the floor which was a challenge for some people in the group. Coming from an Indian family, eating on the floor is something I've experienced and so I easily gorged on the food sampling traditional Khmer dishes like cha kngey ginger and chicken stir fry and fish amok: a thick soup cooked with fish, coconut milk and flavoured with chopped chillies, garlic, lemongrass, kaffir lime leaves and shallots. It was a really delicious meal and one of my standout memories of the trip.
Another unique experience that was part of my tour was the chance to experience a homestay in the Mekong Delta. We travelled to Can Tho which is the main hub of life in the delta. Can Tho is a curious clash of old and new. After jumping off a six-lane expressway within minutes we were walking through paddy fields and in a small homestay. We were spread across several bungalows. The room I spent the night in was pretty basic but had all the amenities you would need: a bed, a fan and a mosquito net. There was a shared bathroom nearby that was clean and with a very basic handheld shower. Nothing fancy but given we were staying there for just the night, it was fine. Being right beside the fields, it was quite a memorable experience going to sleep: sounds of crickets, frogs and toads were the perfect goodnight lullaby!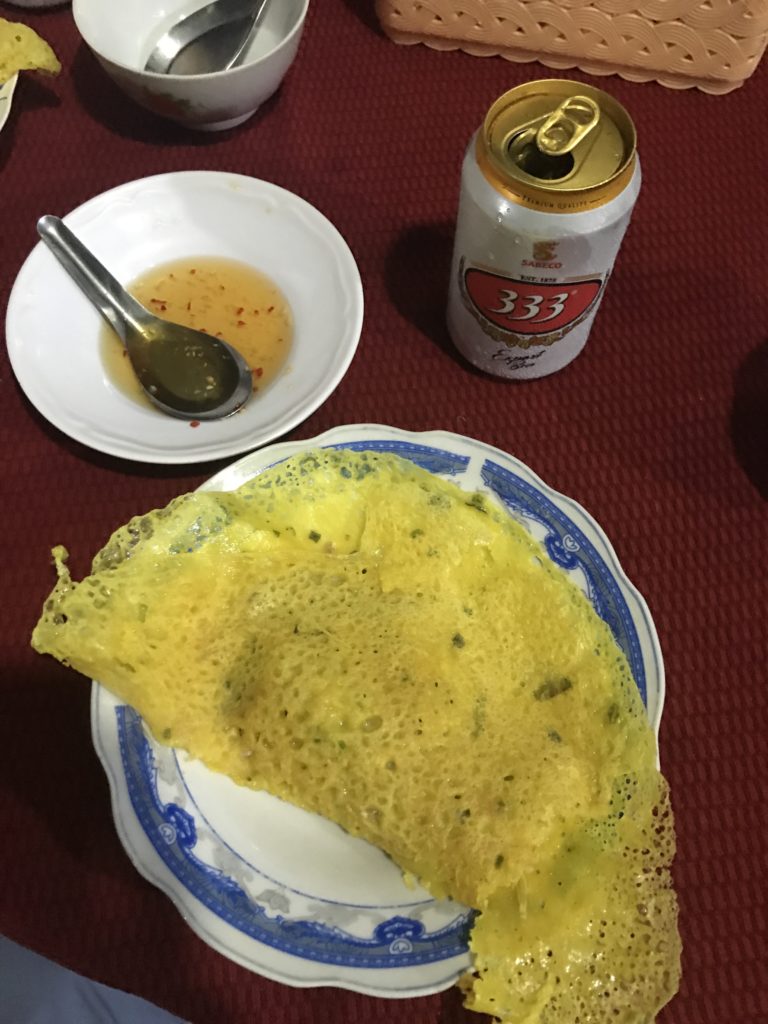 Highlight of the stay was another memorable meal. We were treated to a live demo by our homestay hosts of making traditional Vietnamese pancakes called banh xeo that are typical of the Mekong Delta. The pancakes come with a filling of pork and bean sprouts which I then dressed with fish sauce for extra flavour. The food just kept coming after that. We had a buffet spread of various local dishes: pumpkin soup, spring rolls, fried pork simmered in a caramel sauce, sautéed green beans and tofu with tomatoes. A very simple but so delicious meal.
Phare, The Cambodian Circus: Clowning with a conscience
Despite a pretty hectic and packed itinerary there was still plenty of room for optional activities where you can go off and do your own thing if you wish. When we reached Siam Reap after a long bus journey from Bangkok we had some time in the evening to go for some food and see a bit of the city. Bamboo, our CEO offered us the option of watching the famous local Phare Circus which Lonely Planet has dubbed as 'Cambodia's answer to Cirque du Soleil.' So naturally, I was very curious to see what the fuss was about. Pleased to say that this was one of those experiences that lived up to expectations. I love how the concept of how the circus has become a platform for locals to practise their arts and make a sustainable living. The performances were pretty spectacular with some eye-catching routines. Definitely something you should check out and support on your next trip to Siam Reap. Bamboo organised tickets, transportation by tuk-tuk to the venue, and also a pickup for us after the event finished which was really handy –another plus of being part of the tour.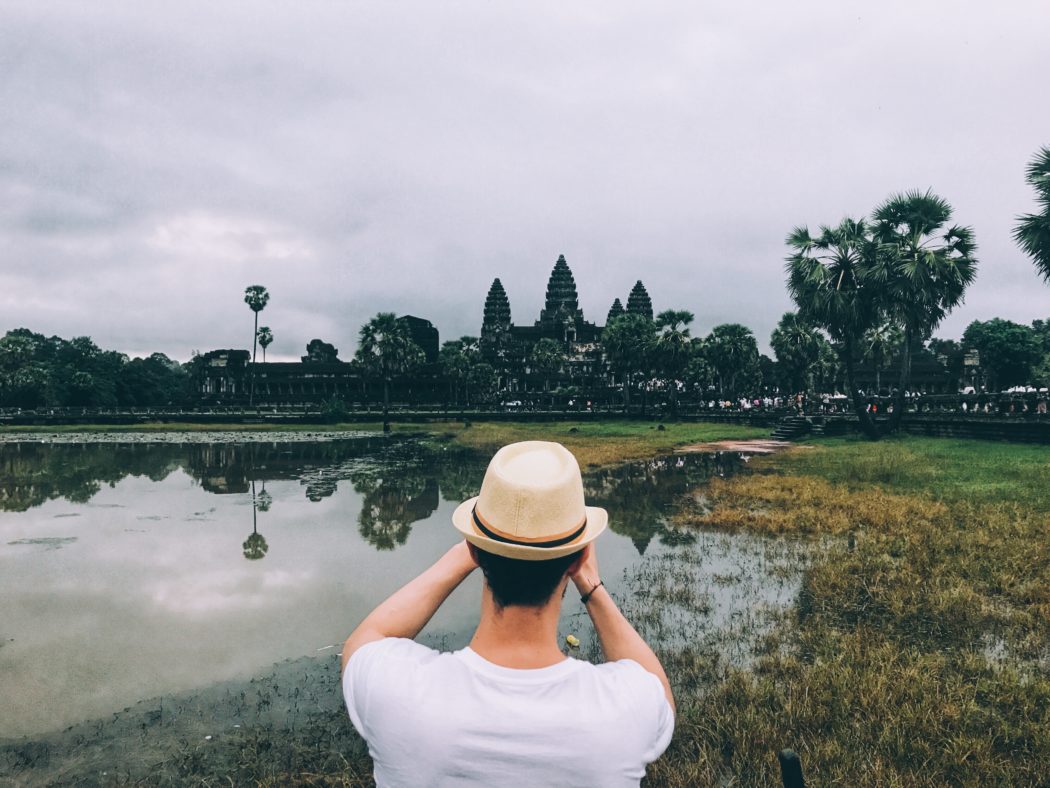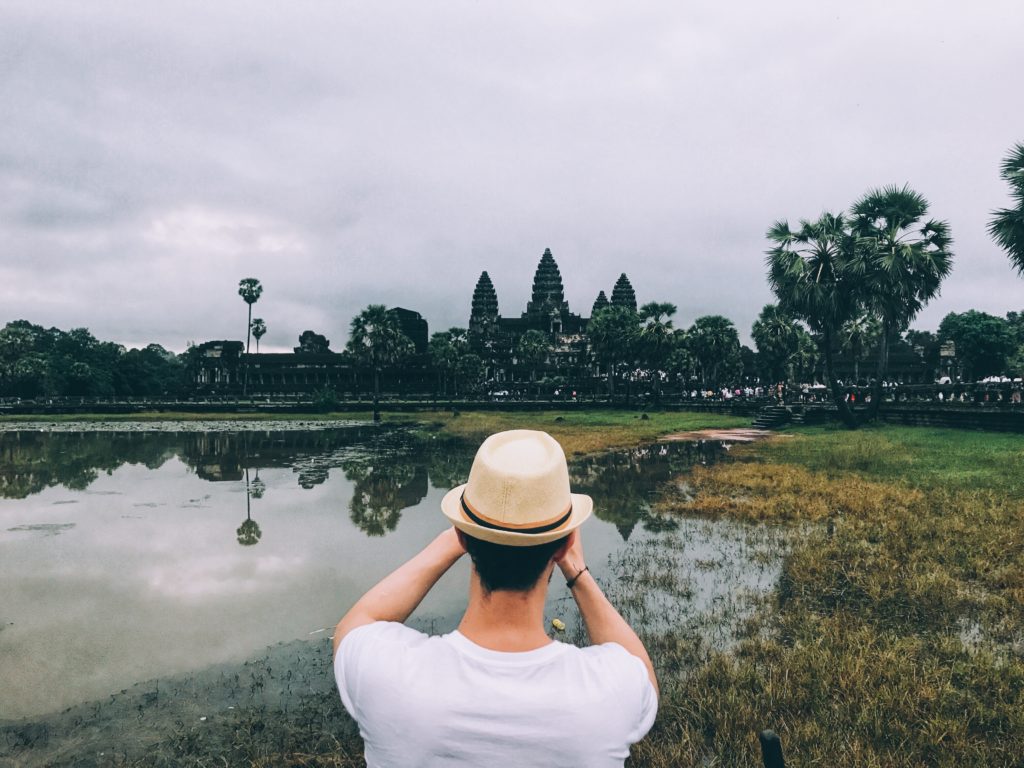 Angkor Wat at sunrise
Not much of an early morning person but getting up early for sunrise at Angkor Wat is, I guess, one of those once in a lifetime experiences you have to savour. So, at 4:30am I was up and heading towards the temple. After a not too long queue to get our day pass to the temple, we made our way through the dark into the vast temple complex. Sadly, we were not the only people who had made the effort to get up at the crack of dawn to see this. At times, I have to be honest, the whole experience felt a bit hollow, standing there with a bunch of people wielding their selfie sticks around me with no sense of personal space. On top of that, given the cloudy weather, I did not see any sunrise. Even worse, it started raining heavily which is a risk you take visiting these parts in the monsoon season. Tip: my advice would be to visit these parts from November till March which is the dry season but on the downside this time of the year attracts even more tourists.
The Angkor Wat temple complex is huge and you can easily spend a whole day walking around exploring the vast complex of temples. This place is really something out of this world.
My tip is to lose the crowds and go for an aimless wonder. It is pretty easy to find some space for yourself to appreciate this monumental complex of temples.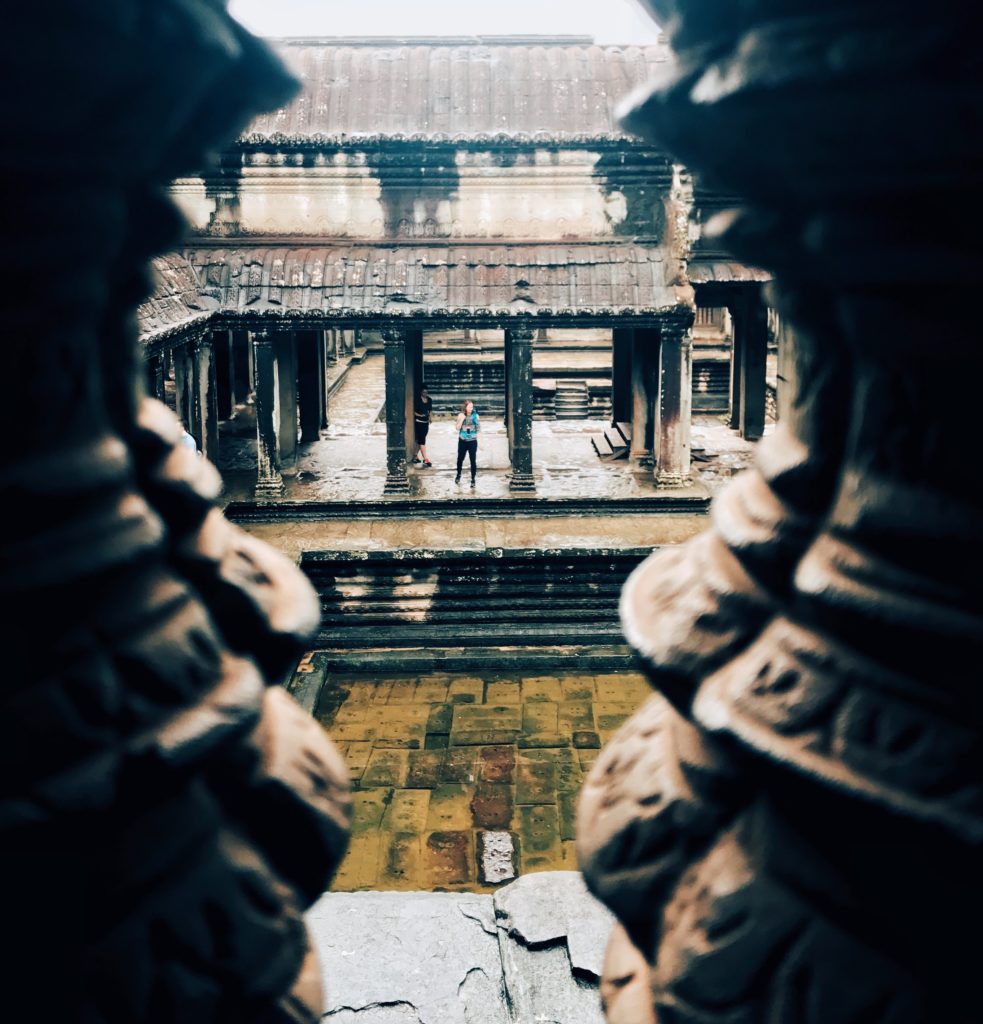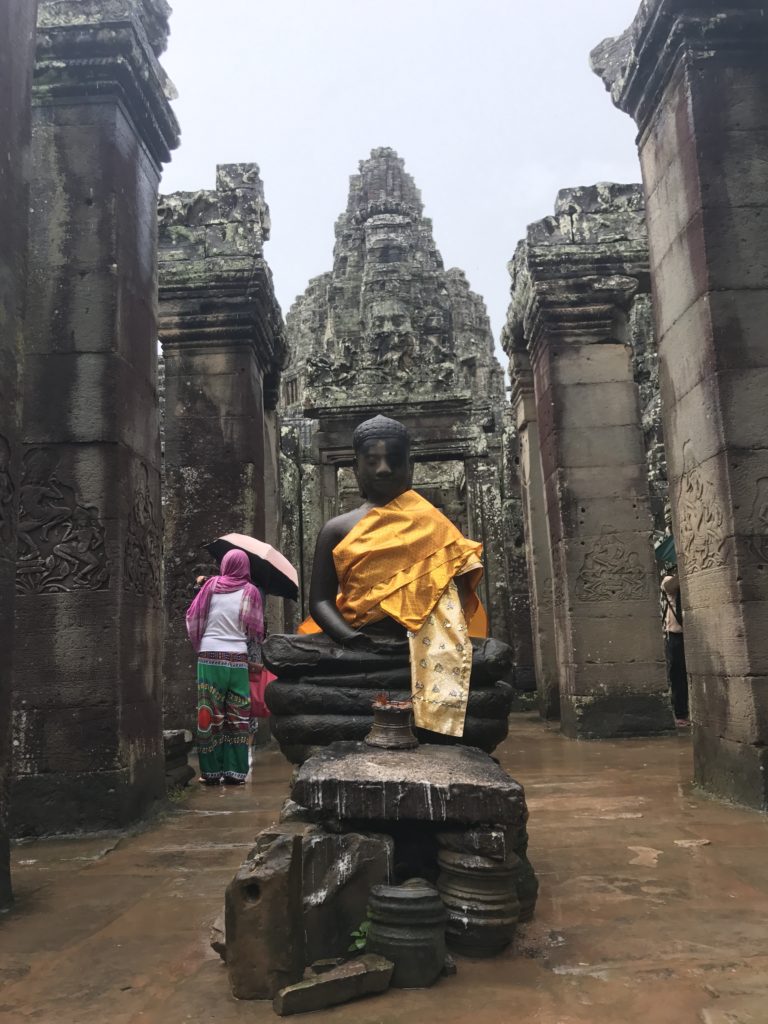 The Angkor Wat temple complex is huge and you can easily spend a whole day walking around exploring the vast complex of temples. This place is really something out of this world.
My tip is to lose the crowds and go for an aimless wonder. It is pretty easy to lose the crowds and find some space for yourself to appreciate this monumental complex of temples.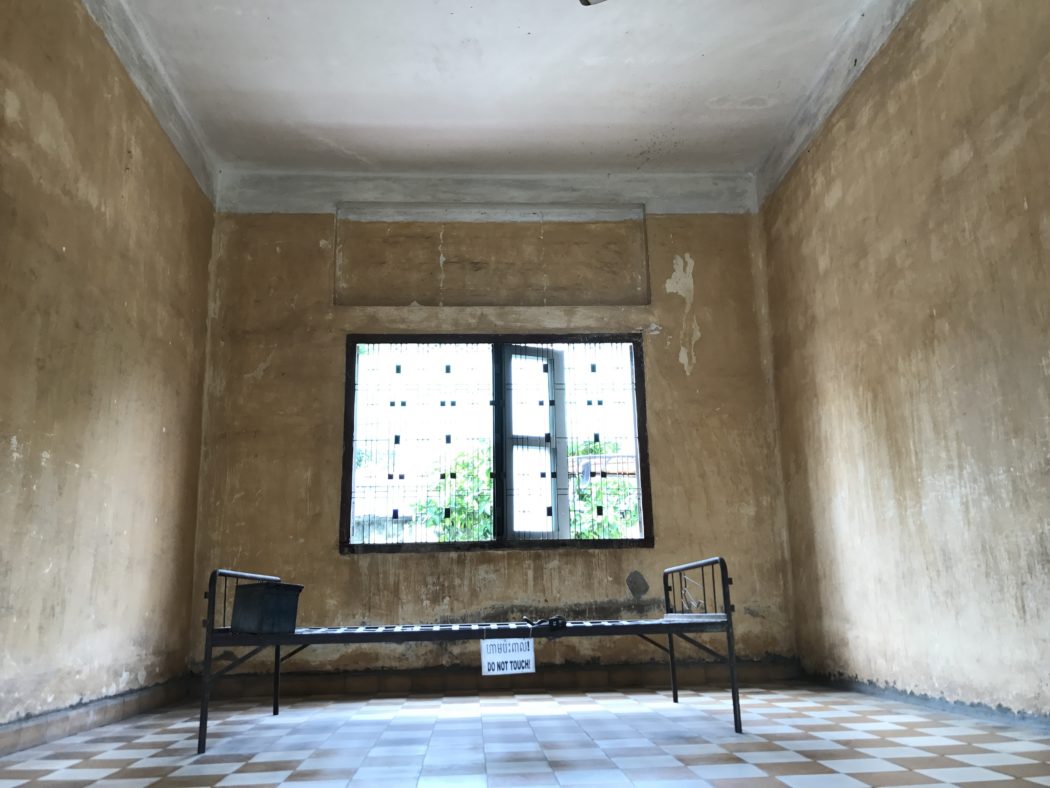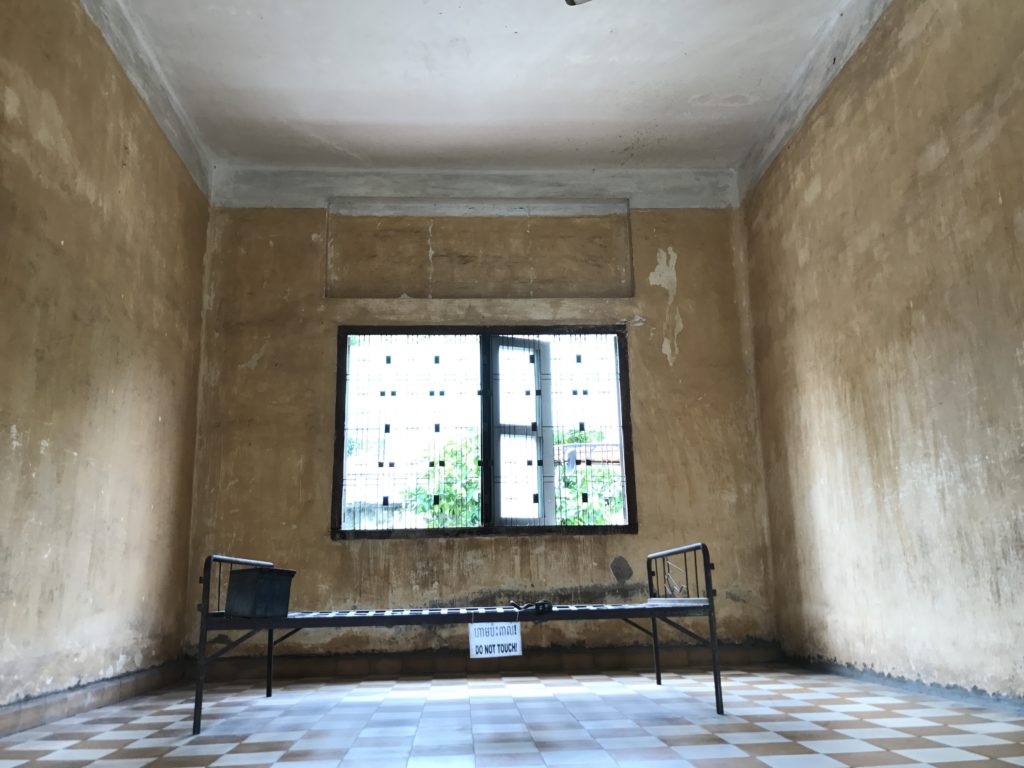 Learn about Cambodia's sombre history : visiting S21 Tuol Sleng Prison
Tourism isn't always pretty. Sometimes, it's difficult to swallow. It's about confronting the past and learning from mistakes. Cambodia has a pretty painful past to confront. Between 1975 and 1979, the despot Pol Pot killed an estimated 1.5 to 3 million people. To give you an idea of scale, a 5th of Cambodia's population disappeared in matter of 4 years. To learn about Cambodia's painful past, a day trip visiting the notorious Tuol Sleng Prison and the Killing Fields is an essential experience on any visit to Cambodia. This was an optional experience on the tour and was happy that our guide Sey managed to organise this via a local tour guide, Spk aka 'Nay.' Nay's tour of both the prison and the Killing Fields was stripped of any sentimentality and presents the cold hard facts of what happened.
S-21 was a torture and interrogation center based in a converted school building in the outskirts of Phnom Penh. Formerly a school, the classrooms were turned into prison cells. Prisoners were shacked to iron bars 24/7 living in unhygienic and squalid conditions.
All the prisoners were photographed on arrival. If they had children with them, they had to endure the horrific sight of their heads bring smashed against a tree. An estimated 2000 kids were killed this way. There was one room in the memorial where you can see all the faces of those that were detained. It was one of many chilling haunting moments of my visit, the huge collage of all those faces, gaunt and frightened staring back at you helplessly.
I won't go into any more further detail of the horrific abuses that occurred at S-21. Definitely one of the saddest places I've visited in my life.
My double room at the Bangkok Centre Hotel
Good accommodation
The accommodation for the trip was simple but surprisingly comfortable. There is no single supplement for solo travellers which is great and you will be paired with someone from the group. Or like me you could pay an extra fee to get your own private room for the trip (barring the 1st day in Bangkok and during the homestay in the Mekong Delta.) Check the G Adventures website for more details
Downtime for optional activities
Despite the hectic schedule, there was also allocated time in the itinerary that allowed for personal downtime and doing your own thing. By the time I reached Sihanoukville, I spent a whole day in bed just sleeping and doing nothing. Some days are like that when travelling.
What I didn't love
This was a fast-paced and pretty hectic trip. It is a pretty arduous task trying to fit all the key sights of Cambodia into a 10-day tour. A lot of time is spent in a bus. The buses are pretty comfortable, air conditioned and decent. However, long travel days left me quite exhausted. I was mentally prepared for this but still found towards the end of the trip quite tired. The tour is pitched at 18-30 somethings. Age shouldn't come into it but I personally feel the tour is better suited for younger people or for those who are short on time and with a fixed budget. It was a good introduction to Cambodia and I definitely see myself doing another tour with G, but would look for something a bit more relaxed.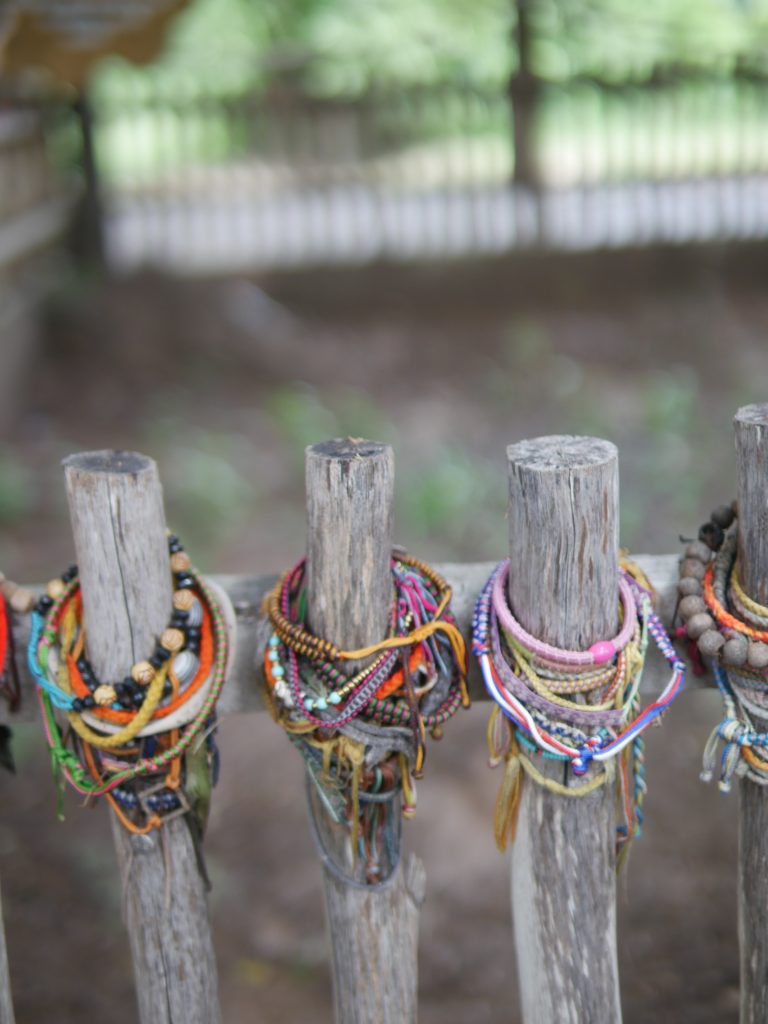 Choeung Ek aka Killing Fields
Quite difficult to explain how I felt after visiting the Killing Fields. It wasn't what I had expected. From the outside looking in, Choeung Ek looks like a theme park with beautiful manicured gardens and a soaring Buddhist stupa.
It seems quite crazy to believe that an act of such immense cruelty could take place in such a beautiful place. I later learnt that this used to be the site of an orchard.
8,895 bodies were discovered at Choeung Ek. There are few visible signs of the past. However, because of the heavy monsoons rains, the past still keeps on giving up some of its gruesome secrets. The grassy pits on closer inspection showed pieces of human clothing and the occasional human remains. The full scale of the horror becomes more evident when I walked into a stupa where behind an acrylic glass cabinet, you can see 5,000 human skulls.
While it is important to present the facts of the atrocity, you run the danger of turning a mass human grave into some sort of theme park. I'll let you decide for yourself but I had mixed feelings about genocide memorials like this.
Sihanoukville
I wasn't a huge fan of Sihanoukville. Probably I had reached the point of exhaustion at this point of the trip but the whole commercial, over developed nature of the place didn't appeal to me. The evening we arrived we went to the beach in picture which was beautiful. However, the rest of the two days there, I kind of went into my shell, reading books in my room and chilling in a couple of cafes.
The town is a popular jumping off point to some of the country's famed white-sand beaches and beautiful islands. While I don't mind chilling on a beautiful beach with a book, my idea of paradise is something different. The town is however a cheap base and popular place for backpackers to come to party. So, if you're looking for a cheap and fun place to party, this is your place.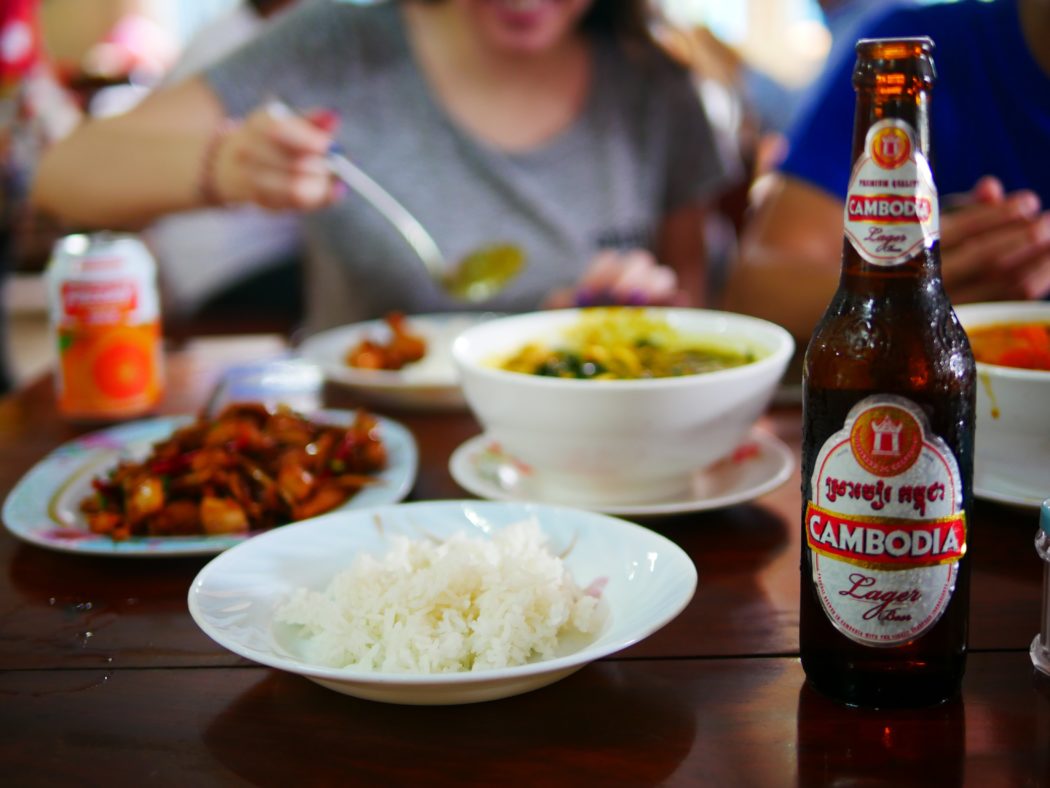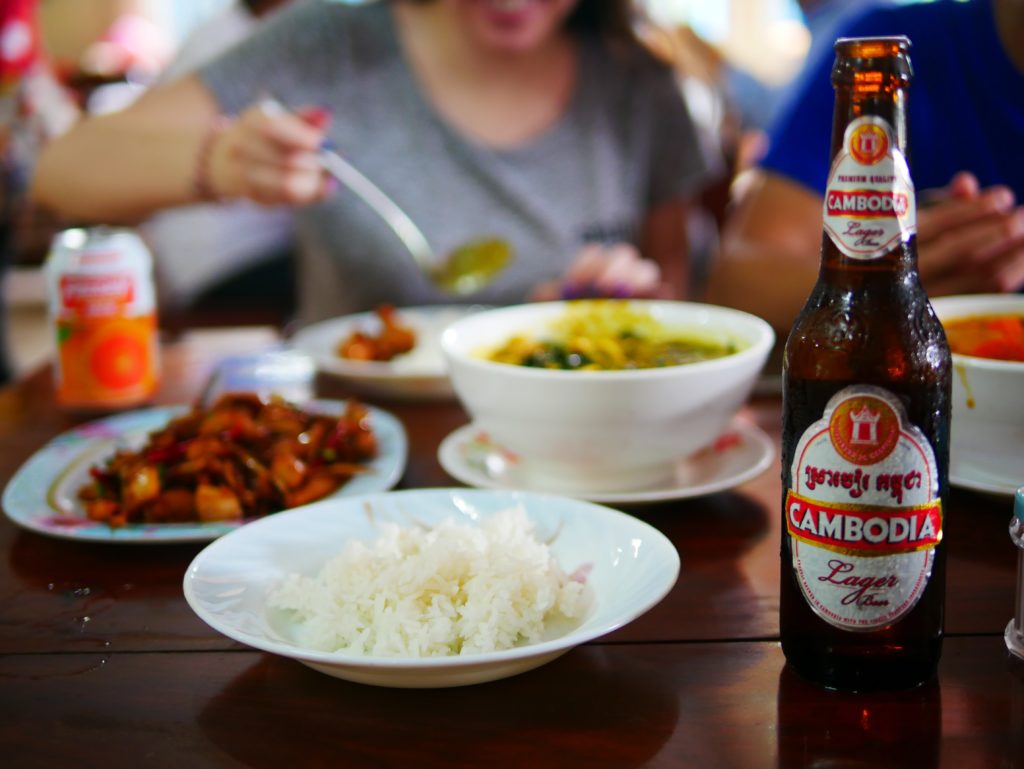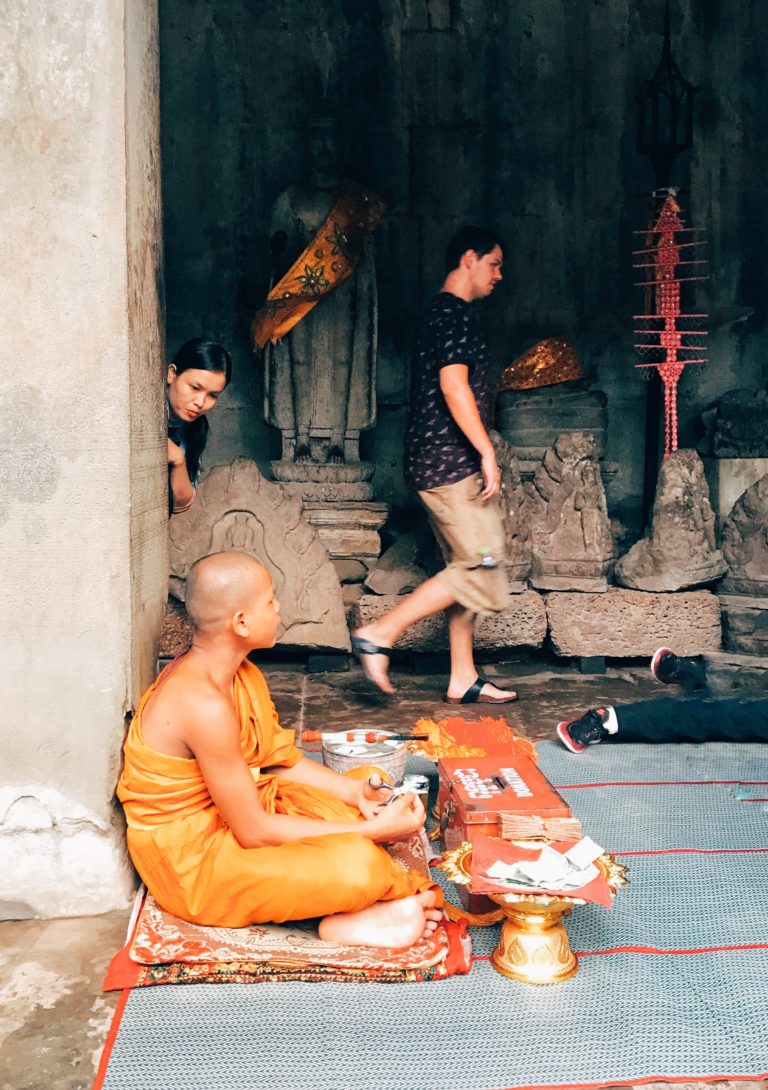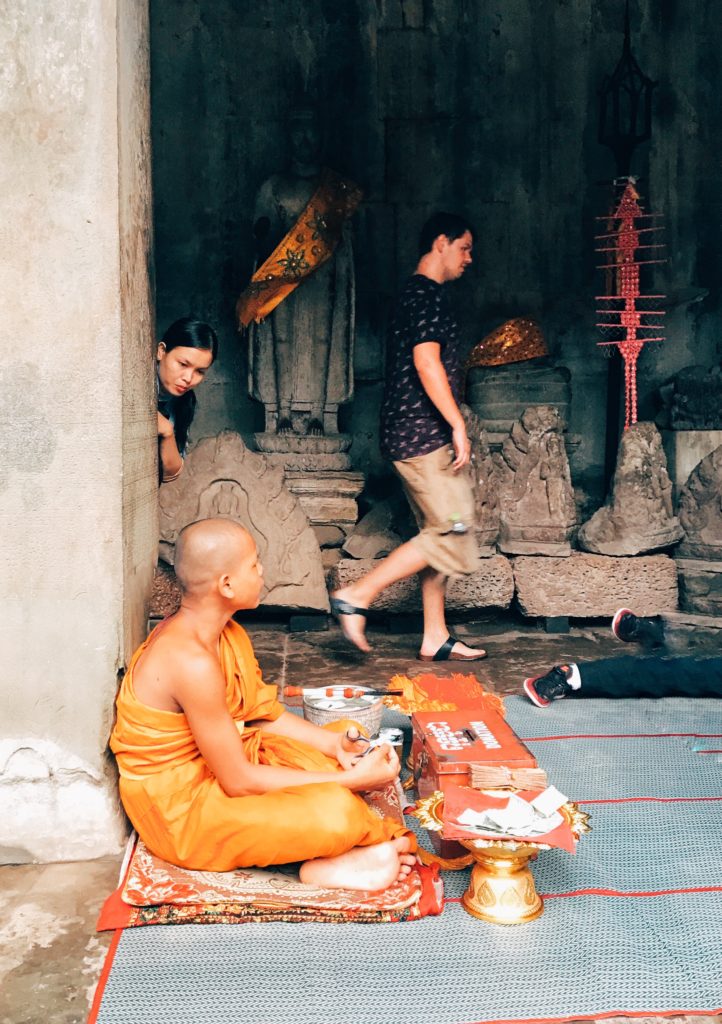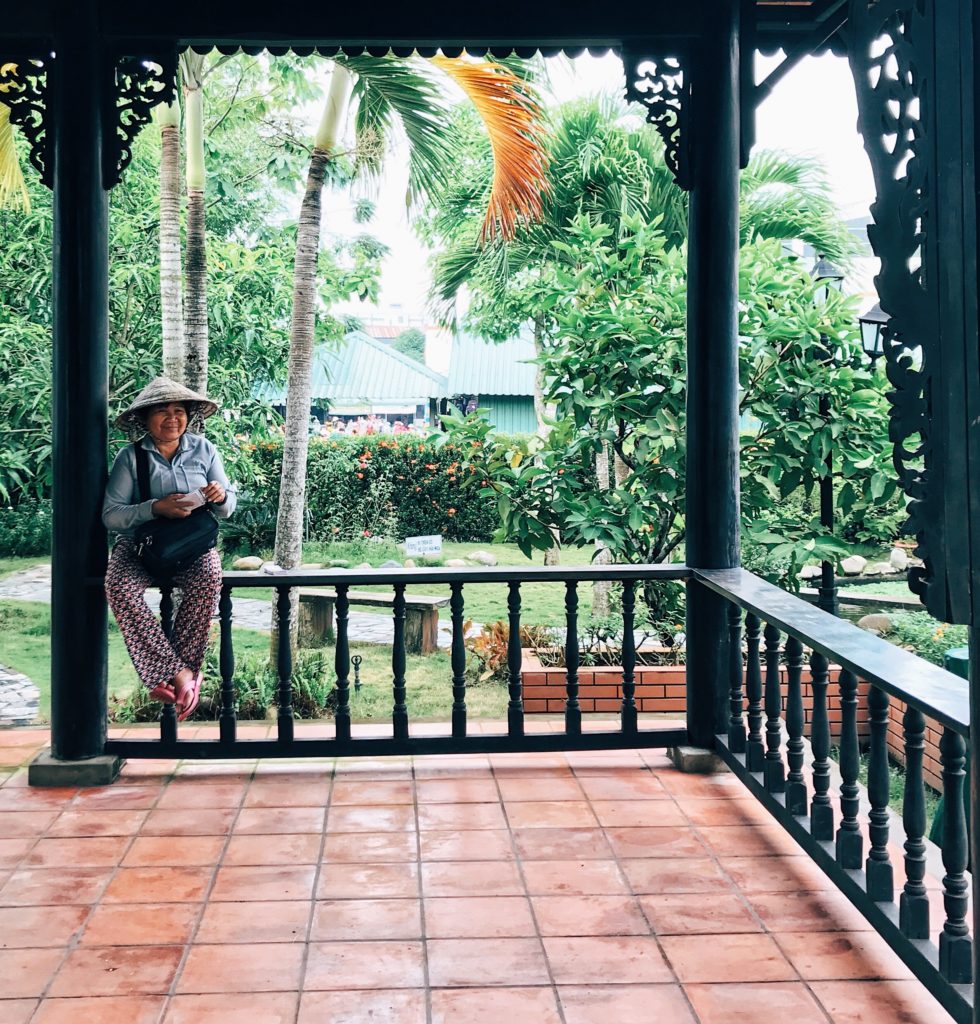 Verdict
So. Overall on the balance of experiences, I definitely recommend the 18-to-Thirtysomethings Cambodia on a Shoestring tour with G Adventures. Amazing tour guide who made a huge difference, nice group of people, good accommodation, bunch of great experiences and lots of good food, plenty of optional activities and also limited downtime is built into the itinerary. Cambodia is a beautiful country. The people are friendly and welcoming. It is hard to imagine that a human atrocity of this magnitude could occur in a place like this.
I would have preferred to have spent more time in some of the places but for the product and being a tour catering to budget travellers, I think for value and experience, this is a very worthwhile tour. Especially if you get Bamboo as your CEO.
Essentials
Prices for a 10 day 18 to Thirtysomethings Cambodia on a Shoestring tour start from €543 per person. This price includes breakfast for 7 days and also dinner on two nights. The price also includes a guided tour of Angkor Wat temple complex, the floating market boat trip in the Mekong Delta and transportation. I would allow an extra $150 for meals. Add another $50 drinks and snacks: beers in Cambodia are cheap and really good.