Spending less, travelling more: was this one of your New Year's resolutions?
Then this post is perfect for you.
The idea of this post was inspired by the people at the Overnight, a new travel startup that is on a mission to get people to plan less and travel more in 2016. They plan to focus on connecting last-minute travellers with hosts around the world. Room rates will be around $70 a night so it will be definitely budget friendly. Airbnb meets Hotel Tonight is how they have described their startup.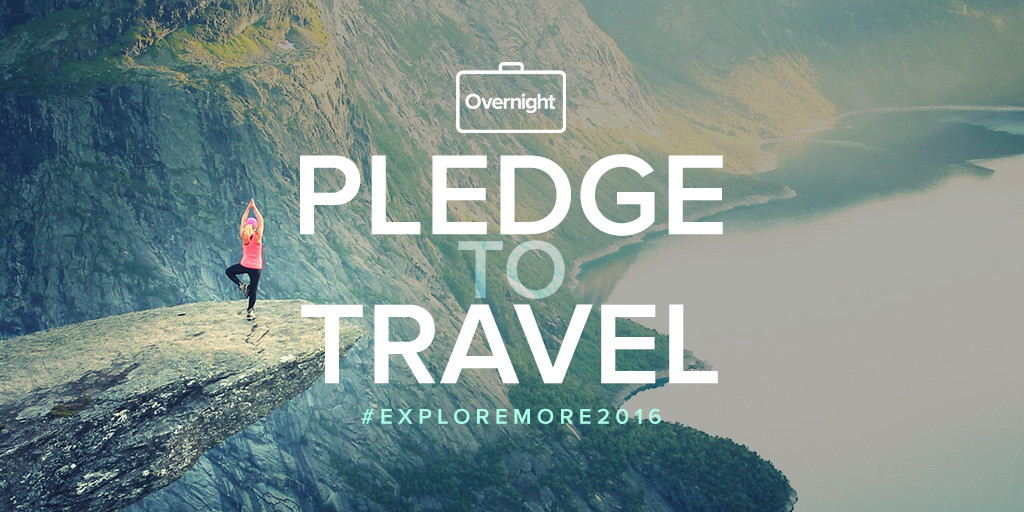 If like me, you are curious about Overnight, want more information, please signup here to their pledge to travel more in 2016.
To help you with your pledge, I've come up with my top tips for you to pay less, travel more in 2016.
How to find those amazing last minute cheap flight deals
If you haven't already, visit Skyscanner or download their fantastic app. Type in your date of travel and your preferred destination and hey presto you have a choice of destinations. If you are not fussed about where and when you are going, just choose the 'Everywhere' option and the month you would like to travel in,  see where the cheapest flights are and book.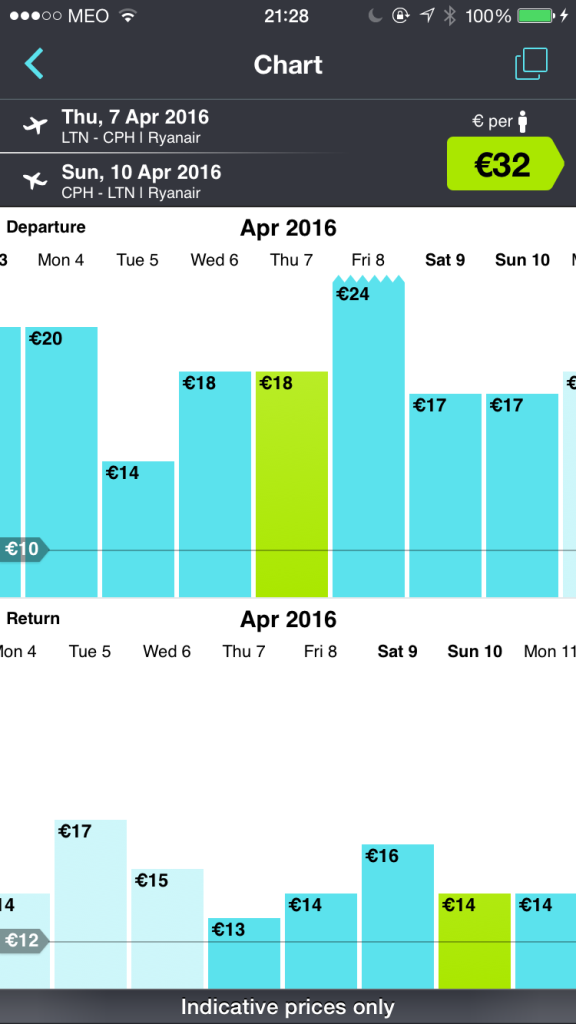 Some insane deals can be found. For example from London, I've discovered €23 return flights to Poland in April and €32 to Copenhagen ( 7th April-10th April, from Luton).
Other great sites you should bookmark are Holiday Pirates where you can find last minute deals like £194pp including flights and a 7 nights stay at a 4 star hotel in Morocco.
My other favourite site for finding cheap flight deals is Secret Flying.
They have mastered the art of finding 'error fares' : fares that appear because of a glitch in the website of an OTA. Sometimes these fares are honoured and sometimes they are cancelled so you are taking a chance here.
To give you an example, on the site you can find a return flight deal of $190 return from Johannesburg to Hong Kong and New York to Manila return from just $634 return!
Another tip is to subscribe to the airlines newsletter (Or in the case of Ryanair, their twitter account) to be the first to know of any major sales.
Plus if you haven't read it already, checkout my guide to low cost airlines in Europe.
How to find budget friendly places to stay
If you are on a tight budget and want to save money on accommodation, then it is definitely worth looking into Couchsurfing, a 5 million community of people from all over the world who will allow you to stay in their homes & apartments for free. The hosts are verified and guests can leave reviews so it is safe.
If you have a little bit of money to spend, definitely recommend staying at one of the Luxury Hostels featured in my guidebook to Luxury Hostels across Europe which you can download for free from the blog.
Plus there is Overnight, whom I have mentioned above. Airbnb, sure all of you have heard of.
The other option to consider are Homestays. You get to stay with a local host and often meals are included in the cost of stay. Just google 'Homestays' and the name of the destination you are planning to visit.
If you are looking to travel long-term, another option to consider is Housesitting. You can live rent-free in exchange for assuming responsibilities such as taking care of the homeowner's pets and looking after the maintenance of their house in their absence. For a comprehensive guide to Housesitting, here is an excellent guide by James Cave
For more ideas and inspiration of budget friendly places to stay, check out my recent guide to 11 alternative budget accommodation ideas.
Find the cheapest destinations to visit in 2016
If you are planning to travel more in 2016 and make your dollar/pound/euro stretch further it is definitely worth visiting countries where your money will stretch the farthest.
In Vietnam for example you can have a bowl of Pho soup or a Bahn Mi baguette (world's best sandwich!) for under a $1, sip on local Bia Hoi beer for as little 30 cents while you can stay in a 3 bed private room for €5 per person (January 2016 prices, hostelworld.com) in the excellent Hanoi Blue Star Hostel.
It is also worth looking at countries where the currency has been devalued: Thailand, Indonesia , Turkey, South Africa and Russia have all faced a major devaluation in their currency, making them significantly cheaper to visit in 2016.
Plus some countries have always been very affordable to visit: India, Cambodia, Hungary, Bulgaria and Serbia are countries that always offer great value for your money.
Further research : It is worth checking out include the excellent PriceofTravel.com website and also Tim Leffel's Cheapest Destinations Blog
Go local-have a microadventure!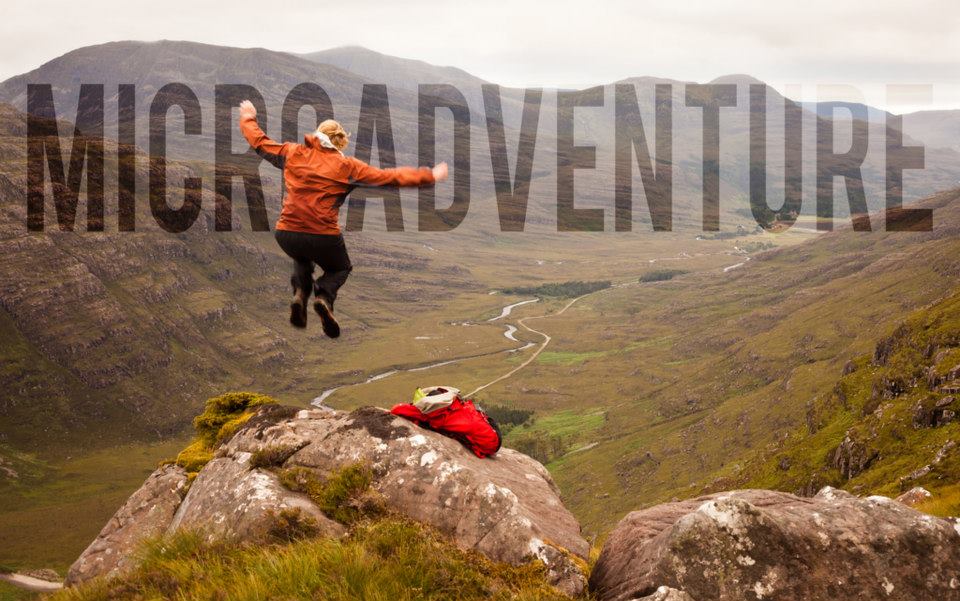 You don't need to travel far or have money to have an adventure. When I lived in Dundee, Scotland and was living off pennies as an international student, I spent a lot of time doing day trips and exploring Glasgow, Edinburgh and lesser known but beautiful towns along the east coast like Montrose and Arbroath for example. You can get great value day return fares on local buses or trains. Sometimes, if time permits, I would extend my stay by choosing to sleep the night in a hostel dorm.
Or you could spend the evening going for a hike with friends in a local area of natural beauty.
We all have busy lives and sometimes even a small break can help refresh and refocus you.
This is the concept behind the the term microadventure , coined by British adventurer and author Alastair Humphreys . It is defined as an overnight outdoor adventure that is "small and achievable, for normal people with real lives."
Hop over to http://www.alastairhumphreys.com and get inspired by Alastair's crazy wonderful 5-9 microadventures.
Those are some of my top tips to travel more in 2016 without breaking the bank. If you're looking for more tips and visiting Europe, definitely recommend reading my 75 tips to save money in Europe post. Also for tips for cheap places to eat, checkout my cheap eat guides section.
Finally, if you have any cool tips to share, please leave them in the comments section below.
The photo of the Bia Hoi Beer corner is by the talented Robert M and used here, courtesy of the Creative Commons license. Big thank you to the lovely folk at Overnight and good luck for their launch. Folk don't forget to sign that pledge to travel more in 2016.