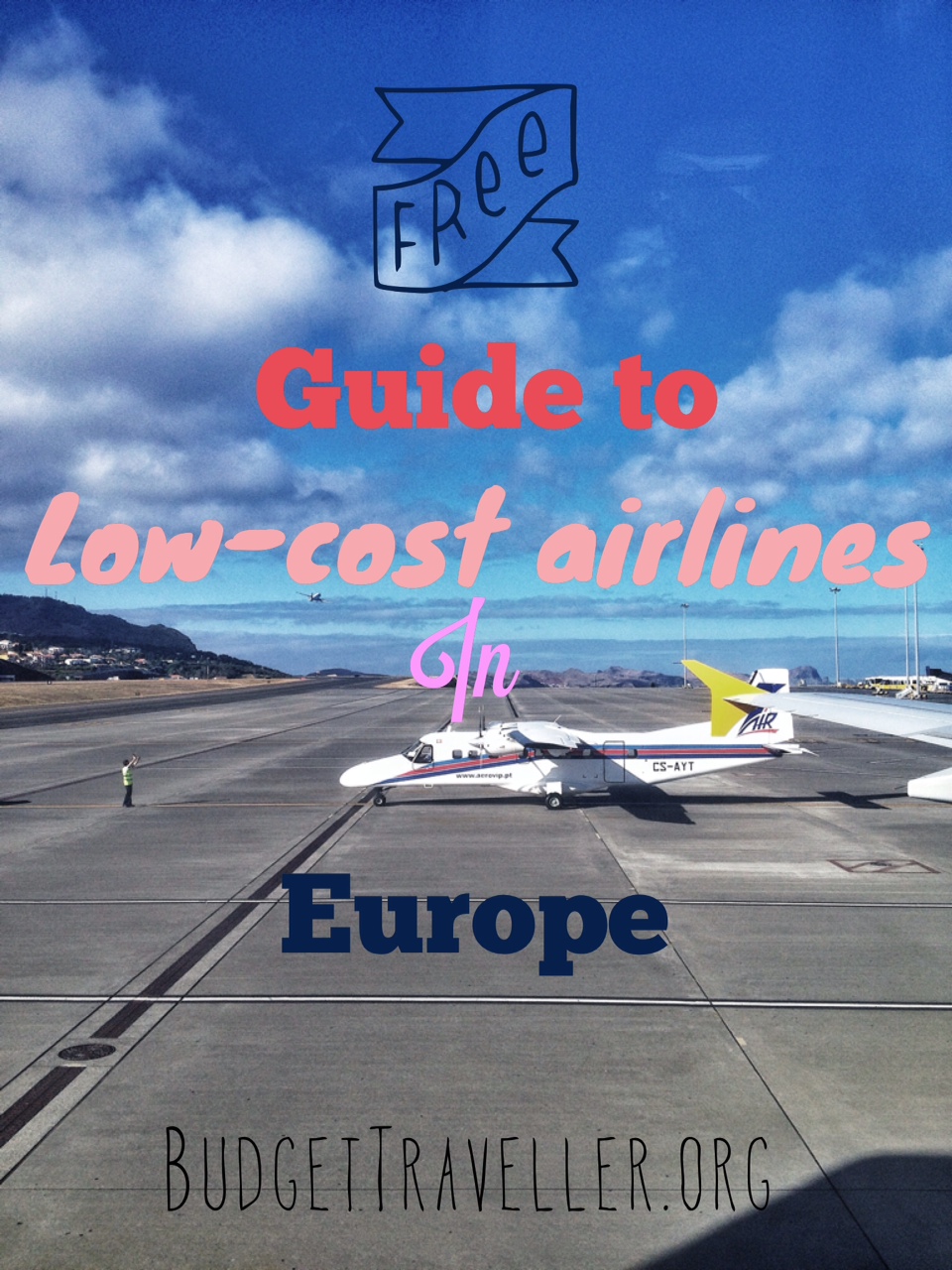 In the past few years, the travel game has changed drastically.
Where travelling by plane used to be an expensive mode of transport that could only be afforded by the rich, the rise in low-cost airlines means that nowadays it can be one of the cheapest ways to get around. Budget airlines offer cheap flights between European (and more recently, further afield) cities – these flights are usually found for under £200 return, but it's not unheard of to get flights for under £30 return. Demand for cheap airfare has not only caused a dramatic increase in low-cost airlines, with new airlines coming into existence yearly, but has also meant that more and more destinations within Europe are being served – these days, it is often cheaper to fly between European destinations than it would be to get a train or bus! Crazy, right?!
Asides from the budget airline giants like Ryanair and easyJet, who have varied and growing flight routes that serve almost every major European city, most budget airlines operate between several specific regions. Smaller airlines may only have flights that fly between international hubs and key cities in their home country, and some airlines may specialise in flights between certain countries. For example, Hungarian airline Wizz Air connects Western European cities to several key areas of Eastern Europe, such as the Czech Republic, Hungary, Poland, Serbia, Lithuania, Bulgaria and Romania.
Currently, there are around 37 low-cost airlines operating, although turnover is fast and new companies are coming onto the scene yearly.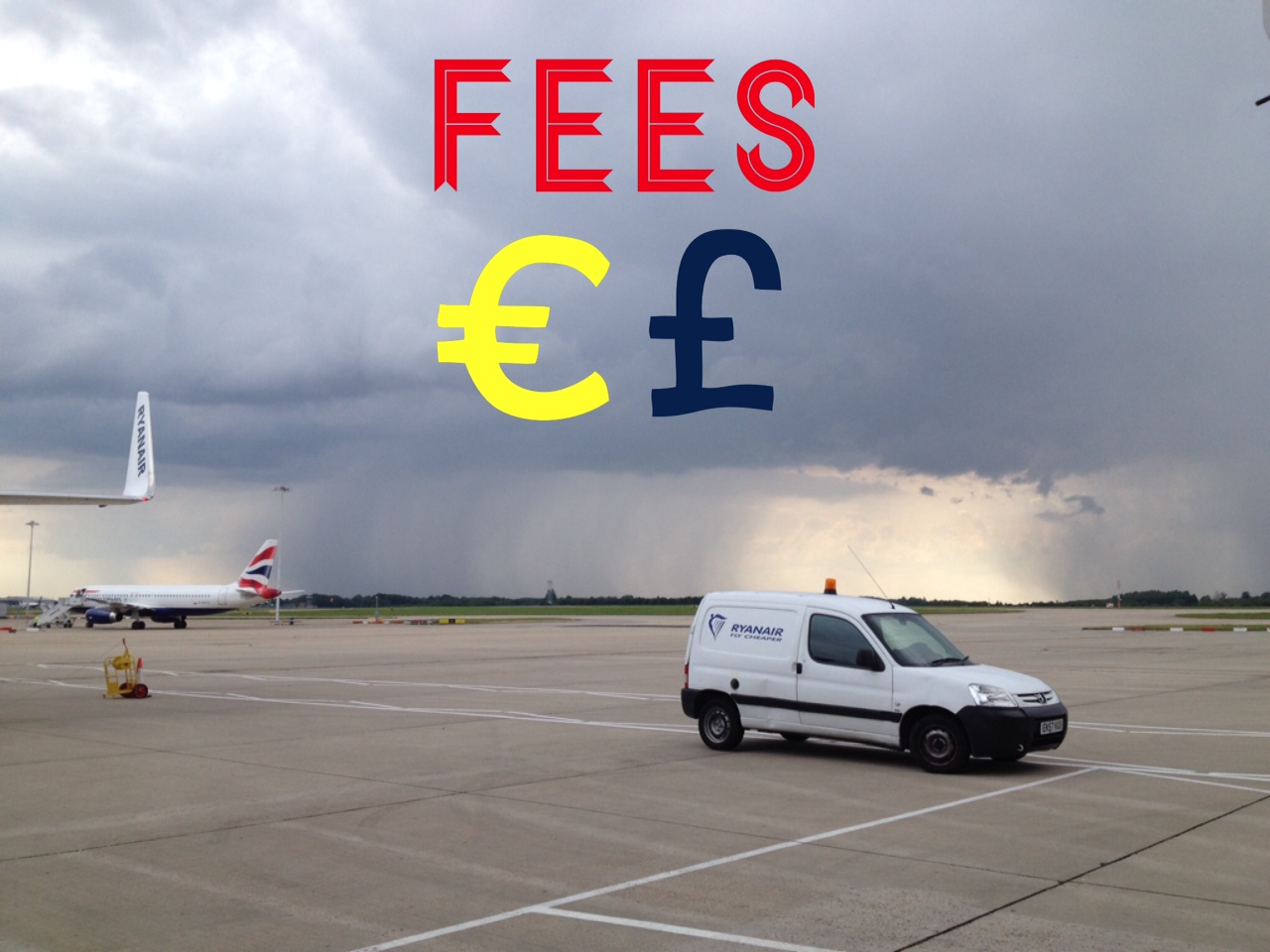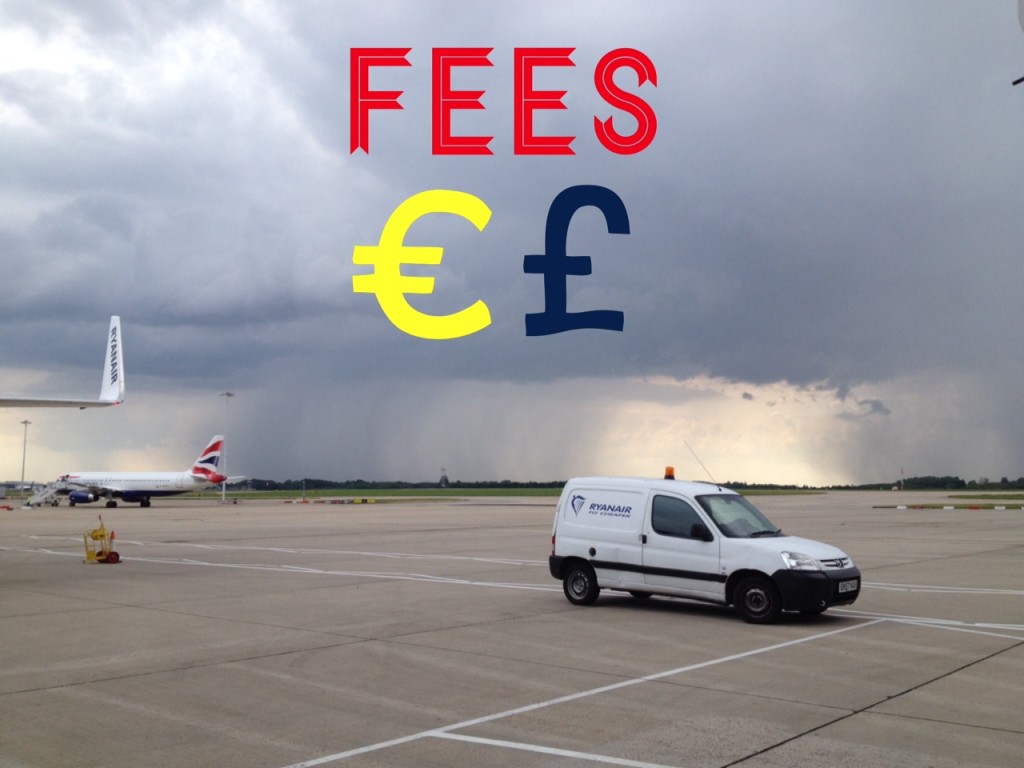 Fees
Unlike more traditional air carriers, low-cost airlines are often thought to deliver 'no-frills' service – with low cost airlines, you really do get what you pay for, and anything more than the flight will cost you. Expect to pay for:
•  Food and drink
Often far more expensive than even airport food, so it is a good idea to bring food with you.
•  Check in bags
Most airlines allow passengers to carry hand luggage up to 10kg for free (check sizing policies), but charge to store luggage in the hold. One 15kg bag could cost you from £15-30, and sports equiptment and pushchairs are always more expensive to transport.NOTE: it is a lot cheaper to buy check in luggage online than it is to do so at the airport. Also be aware that most airlines charge for overweight luggage – don't underestimate the weight of your bag, or you will pay a hefty fine.
• Tax, as decided by the government.
• Seat allocation – seats aren't allocated on low cost airlines, so if you want to ensure you sit by your partner or friend, it will cost you around £5 to reserve a seat.
• Admin fees, as charged by the airlines (easyJet currently charge £12 per transaction)
• Check-in fee
Whilst online check-in is free with most budget airlines, forget to do this and you will face a whopping fee at the check-in desk (up to £140!), so don't forget to check-in online before your flight!
•Boarding card fee
Most airlines will allow you the option of printing your boarding card yourself (usually an A4 printout). Don't forget, as replacing the ticket the desk can cost as much as £20!! However, some airlines are ticketless, and only require a confirmation number and passport, so do check before you fly.
• Credit card fee
It is cheaper to buy your tickets with a debit card, as booking with a credit card currently carries around a 2% fee. However, booking with a credit card is safer – if you spend more than £100 and something goes wrong with the flight, the credit card company and airline are jointly liable.
• Extras
A lot of low-cost airlines will also try to sell you travel insurance, car hire and hotel bookings, so check your bill before you pay to avoid any unwanted expenditure!
• Travelling with a baby
Some airlines charge a fee for travelling with an infant on your lap. Check with the airline to avoid any nasty surprises.
Although the hidden costs of low-cost airlines can be extensive and off-putting, flights are still cheap even with added costs and fees. Flights are generally relatively well-run and, although quite basic, value for money. When booked tactically, flights can cost as little as £15 one way, including fees.
Flight comparison websites such as Skyscanner and Momondo are a great way to compare the cost of rival airlines.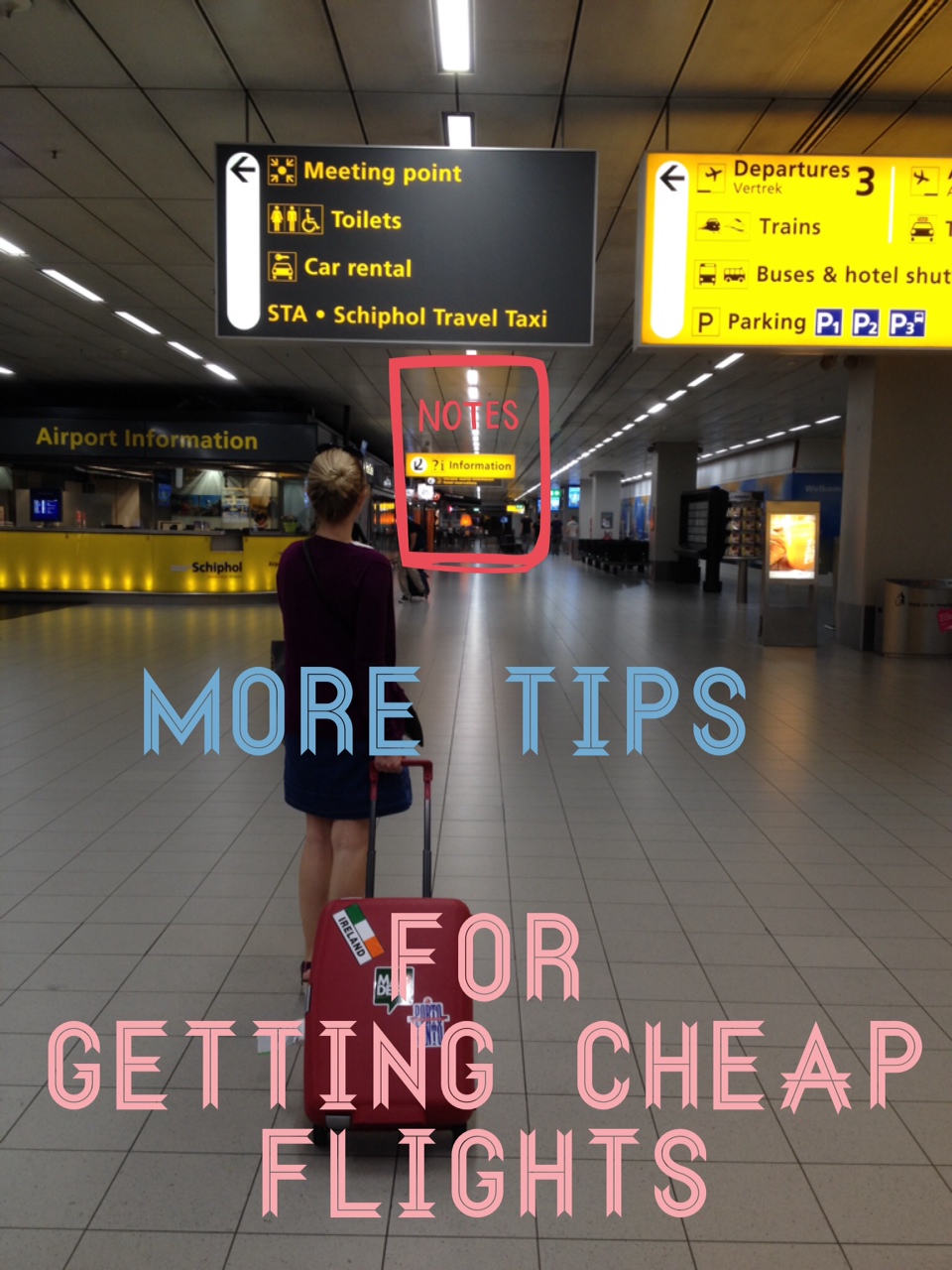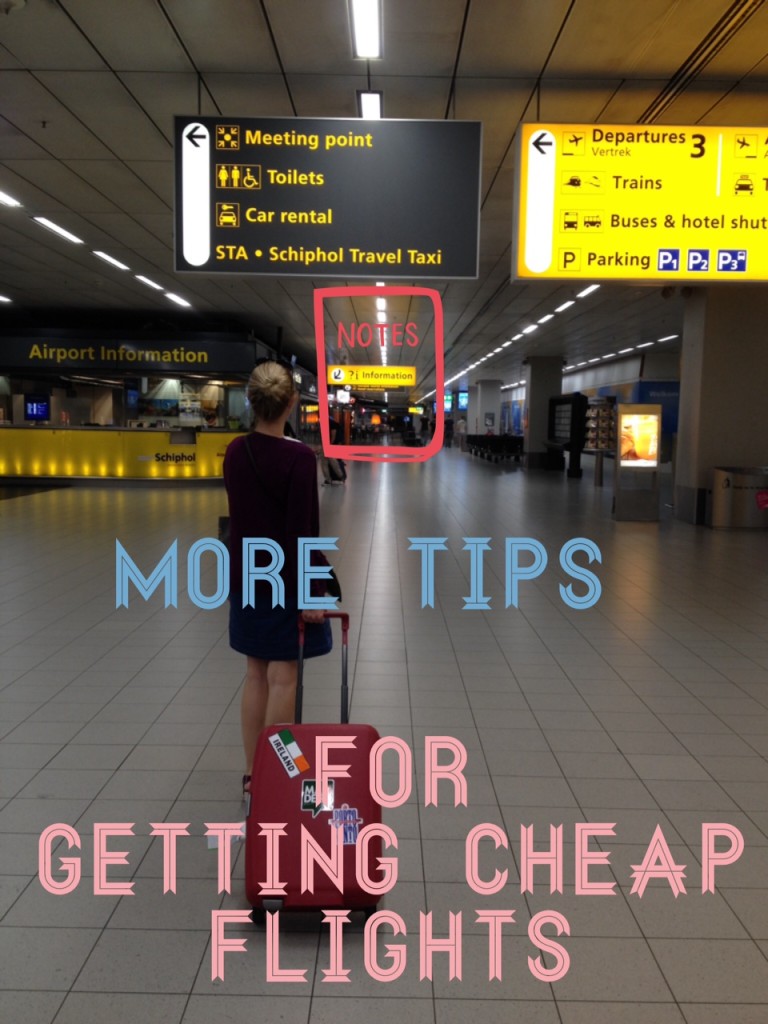 Some more tips for getting cheap flights
•Flying midweek is often cheaper than weekends
•Flying early in the morning or late at night is also often cheaper
•Avoiding high season (public holidays, summer and winter) can save money
•Lots of airlines have online flash sales and sell advance flights for cheap
•Booking in advance is always cheaper
•Following competition from budget airlines, traditional airlines have reduced their fares and sometimes offer sales on flights – keeping an eye on their prices is always a good idea, as their prices are occasionally only marginally more expensive than budget airlines.
•If there are no cheap fares for your preferred destination, get creative and look at cheaper nearby airports. For example, a flight from London Stanstead to tourist hotspot Krakow can be pricey (around £300), but a flight to Katowice (under 2 hours away from Krakow by bus) can cost almost £120 less. A pre-booked transfer from Katowice to Krakow can cost as little as £15 per person – booking tactically can save you money. London itself has three hubs for 3 low-cost airlines – Stansted, Luton and Gatwick with coach transfers possible between all three so keep that in mind.
Other things to watch out for on low-cost airlines
•Flights schedules are often tightly packed, so expect domino effect delays if one flight is late. Most budget airlines are point to point and often have a questionable policy regarding refunding delayed or cancelled flights (i.e they won't) so check before you book.
•Leave enough time between connecting flights, as budget airlines will rarely transfer your luggage from plane to plane- you often have to collect your own luggage and check it in again.
•Budget airlines often use secondary airports to keep prices low. These airports are often found in obscure locations, far away from the city they are meant to be in. For example, if you book a low-cost flight to Paris, don't assume that the flight will land in the well known Charles de Gaulle or Orly airport – most budget carriers actually use Paris Beauvais Airport, which is a good 90 km out of the city itself! Although these secondary airports do offer transportation to the city centre, this can often be costly so it is a good idea to organise transport to the city before you fly, or risk losing the initial saving you made on your air fare.
Table of low-cost airlines in Europe
Airline
Where do they fly to?
Example fare (excluding add-ons)
Aer Lingus
Irish airline connecting regional Irish airports to Britain, Europe, Turkey and further afield.
Manchester to Dublin £42.99 one way in December
Air Baltic
Latvian airline offering flights from their hub in Riga to many European cities
London Gatwick to Riga €85.99 one way in September
airberlin
German airline that flies all over Europe, mostly to popular holiday destinations like Greece, Ibiza, Majorca
Frankfurt to Ibiza £85.80 one way in November
Air One
Italian airline serving Italian cities and some major Western European cities
Venice to Ibiza €30 one way in off season
Blue Air
Romanian airline offering flights between Eastern and Western Europe
London Luton to Bucharest one way €29.90 in November
Brussels Airlines
Belgian airline offering flights between its base in Brussels and many European cities
London Heathrow to Brussels one way £100 (€124) in November
CityJet
Irish airline based in London offering flights between many European cities
Cardiff to Jersey £52.17 one way in September
Condor
Airline based in Germany with flights all over the world
Mallorca to Hanover €49.99 one way in August
Ethiad Regional
Swiss airline that offers domestic flights and international flights to Italy, France, Spain, United Kingdom, Germany, Netherlands, Switzerland, Serbia and Bosnia and Herzegovina
Zurich to Dusseldorf €39.67 one way in October
easyJet
British airline that serves most major cities in Western Europe,Southern Europe and further afield
London Gatwick to Brussels one way in August £28.99
Estonian Air
Estonian airline connecting regional airports to Scandinavian and European countries
Stockholm to Tallinn €88.25 one way in October/November
Flybe
An English airline that flies regionally between airports in the United Kingdom and Northern Ireland and some European airports.
Aberdeen to London City £49.99 one way off peak when booked well in advance
Germanwings
German airline that flies to many European airports.
London Stanstead to Stuttgart €39.99 one way in November
Also offer 'blind booking', a service where you pay a set fee and are sent to a mystery airport (must fly from Germany)
Helvetic Airways
Swiss airline that flies between Switzerland and southern Europe
Zurich to Bristol €100 one way in November
Icelandair
Icelandic airline that flies between European cities, North America and Canada
Manchester to Reykjavik £121one way in December

Jet2
U.K regional airline that flies between bases in the U.K and European cities
Leeds Bradford to Gran Canaria £56.00 one way in August
Jetairfly
Belgian airline flying to Europe, North Africa and Middle East
Charleroi to Nice €38.99 one way in September
Meridiana
Italian airline offering domestic and international flights in Europe
London to Olbia £46.71 one way in September
Monarch Airlines
British airline serving numerous European cities
Gatwick to Ibiza £29.99 one way in October
Norwegian Airlines
Norwegian carrier connecting major Scandinavian cities with other European cities
Oslo to Dubrovnik €51.40 one way in October
Pegasus Airlines
Turkish airline flying between Turkey and many European cities. Serves many Turkish domestic airbases.
Amsterdam to Istanbul €66.99 one way in October
Ryanair
Irish airline that flies between most European cities and further afield
London Gatwick to Seville £28.99 one way in October
SmartWings
Czech airline flying between Czech Republic and many European cities
Prague to Barcelona £97 one way in October
Thomsonfly
British airline flying to European cities, largely Mediterranean resorts
London Gatwick to Corfu £39.99 one way in August
Transavia
Dutch airline flying from destinations in the Netherlands to Europe
Amsterdam to Lisbon €72 one way in August
TUIfly
German airline flying between Germany and European destinations
Nuremberg to Bilbao €130 one way in January
Vueling
Spanish airline with connections between Spanish cities and popular European destinations
Barcelona to Paris €34.99 one way in September
Widerøe
Norwegian airline connecting numerous regional Norwegian airports to some major European cities
Aberdeen to Bergen €120 one way in October
Wizz Air
Hungarian airline flying between Eastern Europe and Western Europe
Liverpool to Warsaw €19.99 one way when booked in advance