There is so much of the world to see. Only one lifetime to see it all.
Yet this summer instead of ticking off places I had long planned to visit, I kept getting drawn back to my old favourite haunts.
Ljubljana was somewhere I was long due a revisit. I first went two years ago, in the middle of my epic Interrail trip across Europe.
It was quite a pivotal moment in my life.
Prior to this trip, as some of you may remember, I had quit my job in Edinburgh. It took me just a week to hand in my notice and give away all my prized possessions, book the plane ticket and bundle the remainder of my existence into a 65-litre rucksack and head to Copenhagen for the beginning of my Interrail journey.
By the time I reached Ljubljana, I had been officially been 'homeless' for 2 weeks. It had been a ball. I met lots of interesting people – and yes, drank way too much and partied almost every second night. And by the time I reached Ljubljana, the excitement and adventures in Copenhagen, Hamburg, Berlin, Prague, Vienna and Budapest had started to take their toll.
It was the beginning of July. Mercury was soaring and around the 35c mark. (I don't know about you but am hopeless in the heat.) My bank balance had also taken a bit of a hit thanks to my bout of endless partying. Suddenly I started worrying about the future. What lay at the end of this one-month Interrail trip. Where would I stay? How would I be able to earn more money to keep paying the costs of life on the road?
Faced with questions, I sank into a deep depression. I slept for hours. I didn't make it to breakfast for two consecutive days. Rest of my waking hours, I spent like a hermit in front of my computer, answering emails, trying to write – but somehow I couldn't summon the inspiration to create anything half decent.
On my third day, I finally managed to shake myself out of my stupor and went for a gentle stroll into the city.
I hadn't done my research. I didn't ask the hostel receptionist for any tips. I had zero expectations.
After a few minutes ambling by the river, I had my first encounter with one of the locals – a dragon. A protector of the city. Some call her the mother in law because of her fiery nature. And since 1901, everyone uses her to get from one side of the river to the other.
Local legend dictates that when a virgin crosses this bridge, the four sheet-copper dragon statues on either side will wag their tails. In my next life I might test that legend, but for now, alas, I can't comment – except to say it fascinated me. It's the little humorous stories about a place that can suddenly spark your curiosity and imagination about a place.
Looking up from Dragon Bridge, I got my first sighting of the city's charming medieval castle encroached on the hill overlooking the city. It sent a shiver down my spine. Suddenly, I felt like I was home – or that a little of Edinburgh Castle had followed me across Europe, hanging before me in the sky with the odd fluffy July clouds.
I ventured further. Suddenly, I was eager to learn about what I might discover about this city. Despite being the middle of summer, there was still an easy-paced feel about the city. As I passed by the multitude of riverside cafes I expected to hear a chorus of exotic European and American accents but instead, I heard the pitched slavic accent of the locals.
I love cities that you can walk and explore on foot.
The heart of Ljubljana is pedestrian friendly and compact. After a day of walking around the city, I returned to my hostel with a warm fuzzy feeling in my heart. That feeling…just like when you know you've made the acquaintance of someone special.
Ljubljana doesn't have any "must see" sights, nor is it very big for a capital city, but it's a fantastic place to just be.
It has the essential ingredients for a great European city: an atmospheric cute pedestrian-only old town – check; a castle on a hill – check.
Great architecture from a famous architect (Jože Plenik) – check.
A canal with atmospheric cafes and restaurants? Check.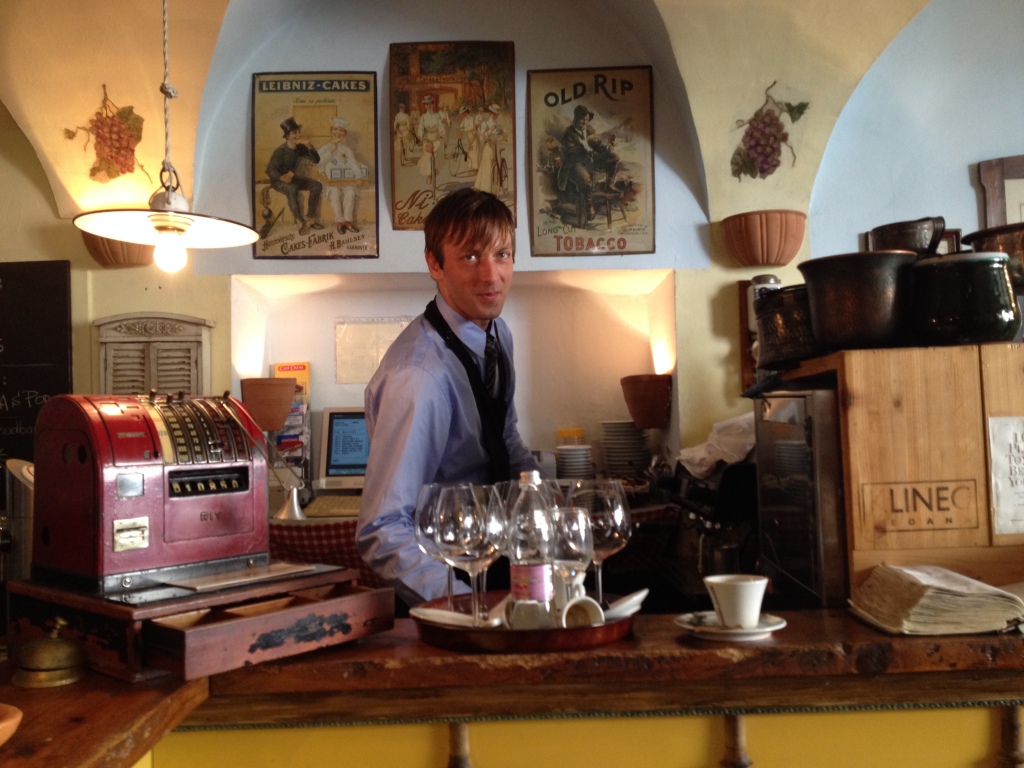 Friendly locals? In abundance. A general buzz of happiness? You bet.
Everywhere I went, I kept on meeting really interesting people. Musicians, street artists, bar owners – everywhere I looked, I discovered creativity and friendliness spilling over into the streets.
So, I returned this year with high expectations. Will my second coming be different?
I landed in Ljubljana in the last week of August.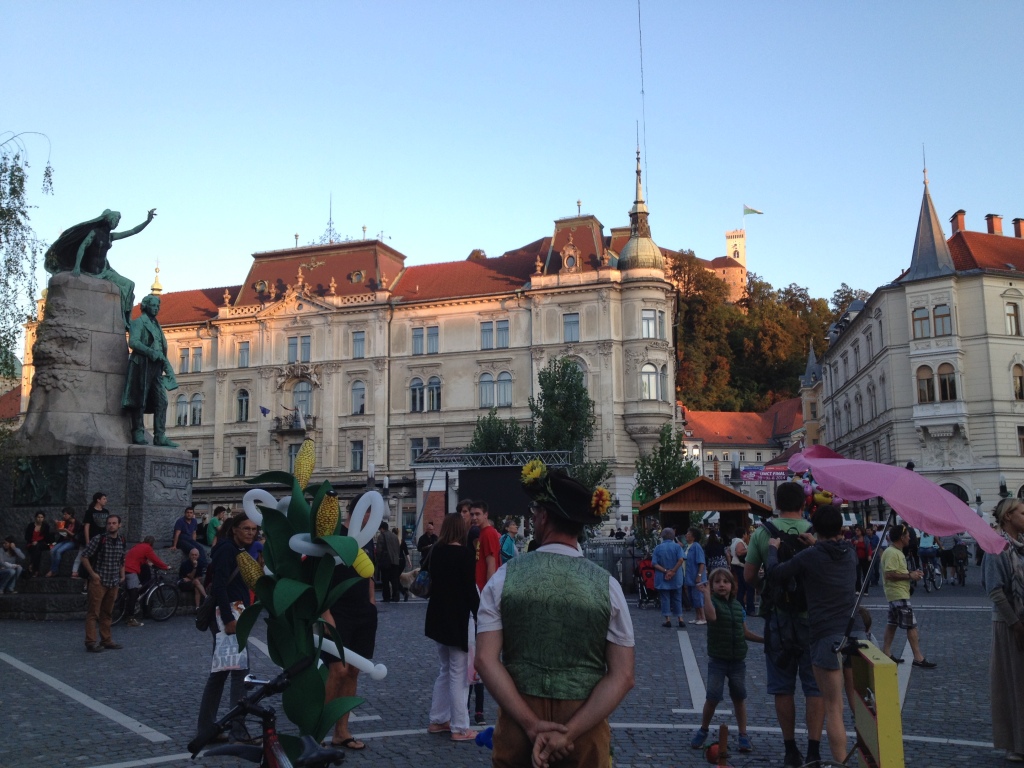 The moment I set back foot in the city on a late Thursday evening, I felt the warm buzz of being reunited with an old friend. I stood at the Triple Bridge where you can see the river Ljubljanica, you get a nice view of the Old Town, the main square and the market on the left. It's one of the best spots to take the pulse of the city.
And it was buzzing.
Like me, many tourists were in town to attend the Nights of Ljubljana Old Town Festival. The festival is an annual event that to mark the end of summer with a series of cultural events in the multitude of narrow winding streets and intimate squares dotted across the old part of the city centre.
The festival throws up a really diverse mix of stuff. It reminded me a bit of the Edinburgh Fringe (another jolt of feeling at home). There is something there for everyone, irrespective of which country you are from or what your musical tastes are. Diversity and difference are the keywords for this year's event which was is in the 26th year of operation.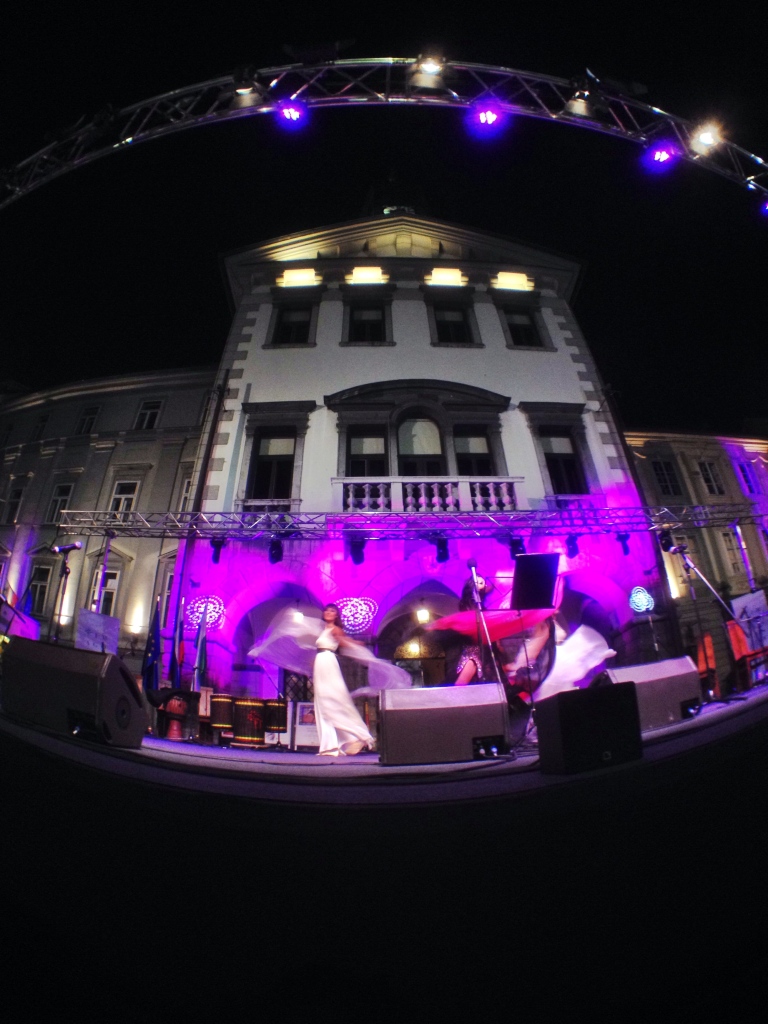 A troupe of 60 performers kicked off the opening night of the festival with a spectacular music and dance spectacle against the dreamy backdrop of the city's grand baroque town hall.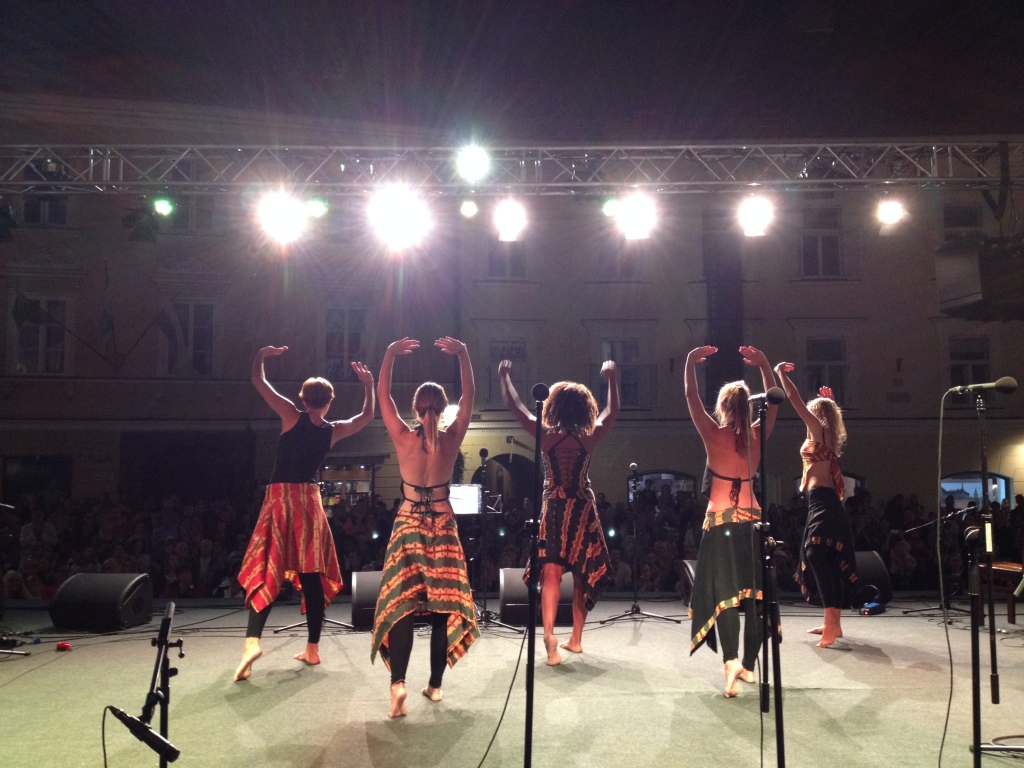 The show was a mixed bag of musical influences where I heard everything from a Balkan Jazz quartet, a very talented group of young violinists performing classical pieces and then the mesmerising tunes of the Sankofa choir from Ghana -really powerful, soulful music that tugs at the heart strings.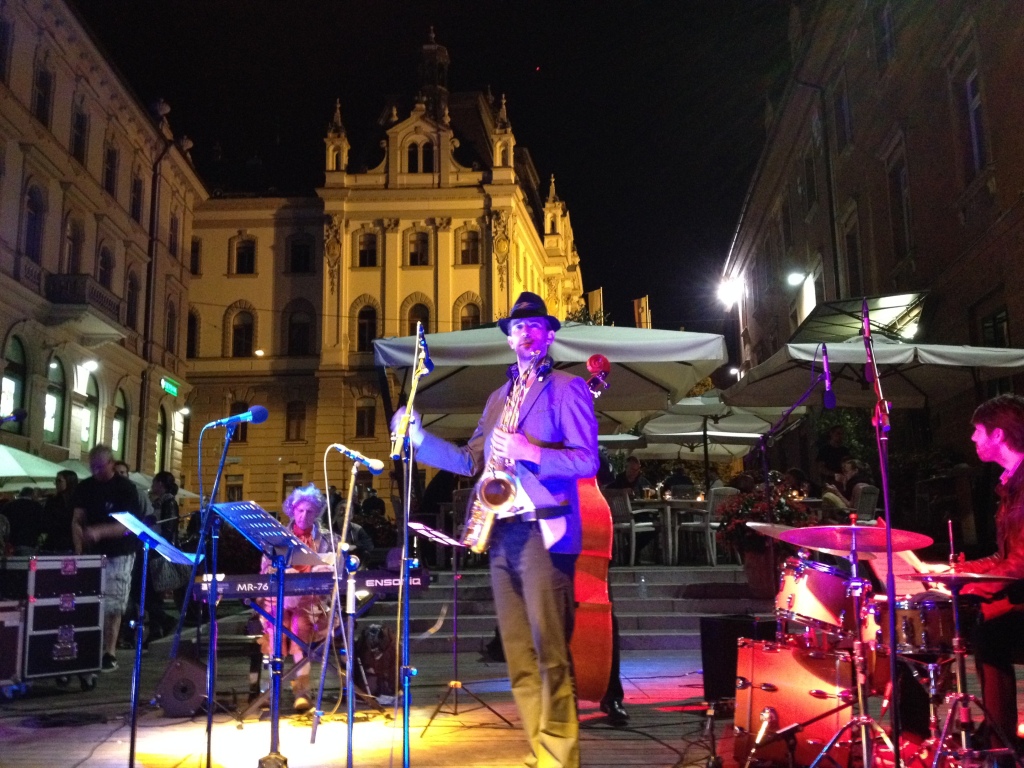 The whole programme had been designed to help reflect the different identities and cultural heritages that all the artists possessed.
The festival reaches out to a wide cross section of artists across the community. For example, I witnessed a blind person dressed up as Mozart deliver an electrifying performance. Festivals like this are great for their ability to unite people through culture. Whether it be music or dance or art, they can help raise awareness and focus on the key social issues of our day.
Ljubljana is one of the few cities that I think could pull of an event of this nature and magnitude.
As a relatively young and also small country, Slovenia works very hard to communicate its identity. This maybe due the fact that people always seem to confuse Slovenia with Slovakia. So whether it's through culture, food ( which I will elaborate on in a future post ) or their history- you will meet locals keen to share their story with visitors.
In the end, the second coming was greater than the first.
---
I went to Nights in Ljubljana Old Town as part of Must Love Festivals project which is brought to you by the BudgetTraveller with lead partner Expedia and in association with the Slovenian Tourist Board.