Continuing the series of new Luxury Hostels of Europe, I'm proud to share with you my review and video of possibly the best hostel in Northern France and Lille: The Hostel Gastama.
I like to think that a great hostel makes a city great. In this case, a memorable few days at the Gastama Hostel gave me a rich perspective of Lille. Lovely staff. The hostel enjoys fab location in the heart of Vieux Lille. The French-Flemish heritage of the area is reflected in the design of the hostel: Exposed brickwork and dark wood beams gives a cool industrial chic vibe. Plus you have possibly the coolest bar in town inside the hostel. What more could you want?
Location
Hostel is located in the historic part of the city near all the key cultural sights, about 10 minutes walk from the main square of Lille and 20 minutes from the train stations.

Rooms and bathrooms
Rooms in Gastama are comfortable and clean. From dormitories to private rooms, this hostel offers the opportunity to meet new people from around the world.
Gastama offer a choice of 4, 6 and 8 beds. Some of the dorms are ensuite and some are with shared communal facilities. There are communal bathrooms on all the floors. Secure individual storage space is available under each bed and padlocks are available at reception. Female only dorms are also available for those who wish not to stay in a mixed room.
Facilities
One of the key assets of the hostel is their staff. The word Gastama means "welcoming" in Esperanto and this is a philosophy that all the staff strongly follow. We got some great tips of places to eat ( with 800 restaurants to choose from in Lille, this is handy) and even got discount tickets for an intimate live gig at Le Peniche, a local concert venue on a canal boat.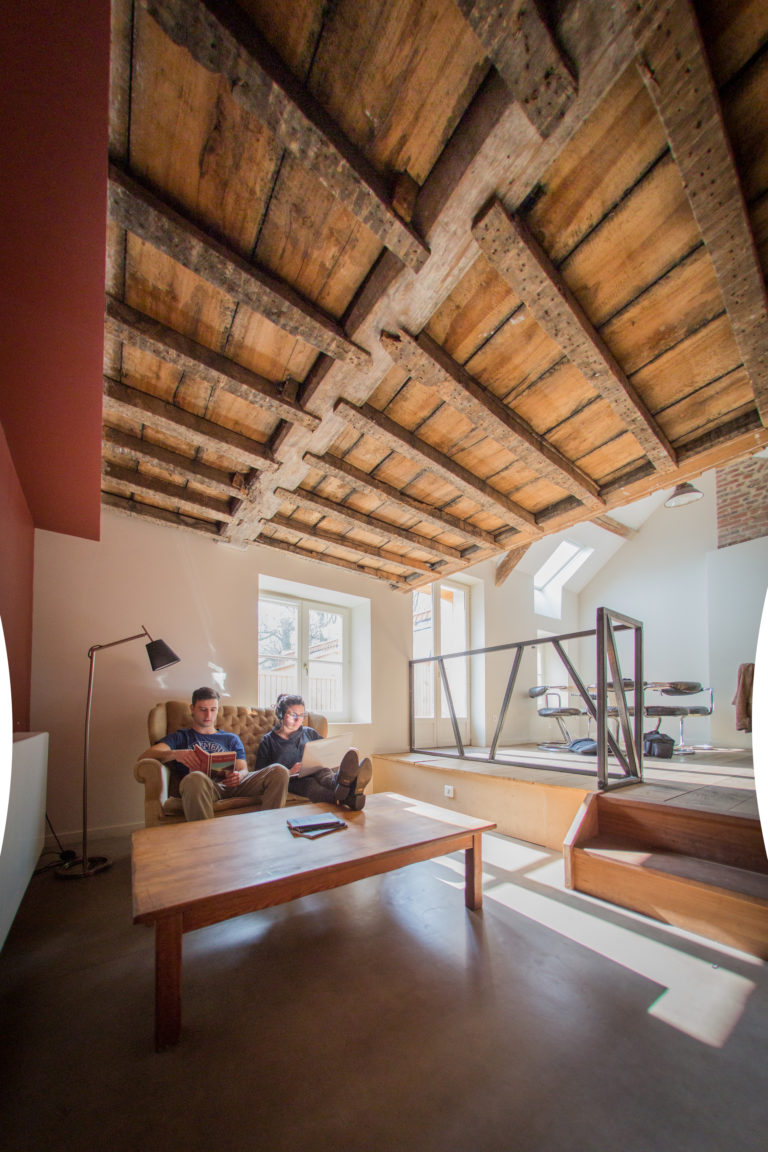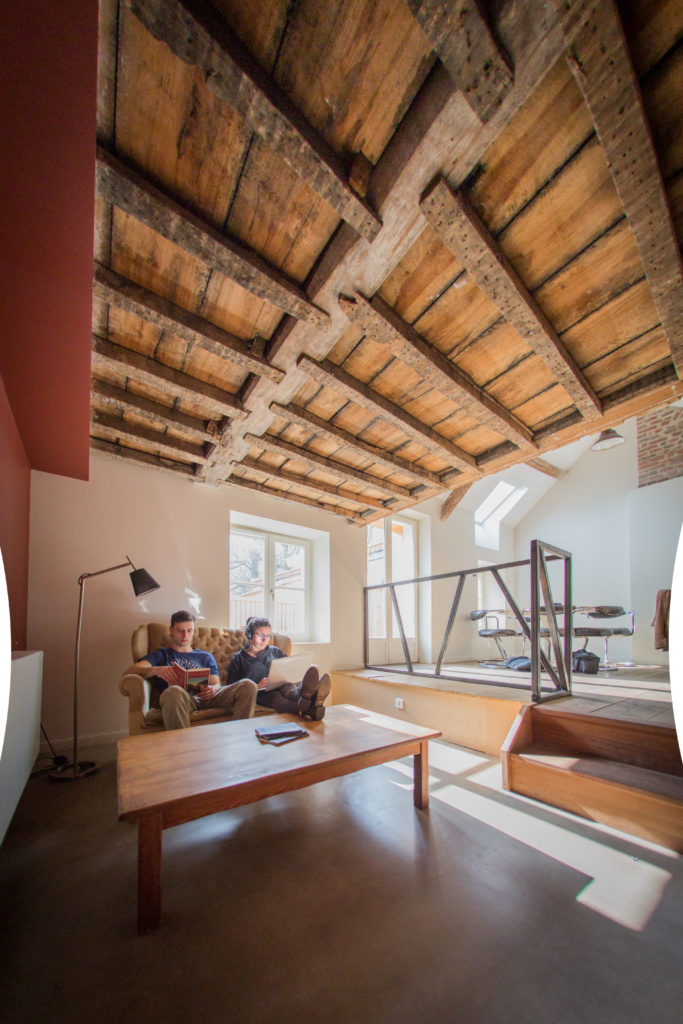 The star feature of this hostel is their bar which is a meeting point for locals in Lille. They have a great lineup of events-from live music, live sports and even language exchange events. As a result the bar is packed with locals pretty much everyday. They have a large selection of beers from across the world on tap to sample including their very own 'Gastama' beer. They also serve delicious food from all 4 corners of the world. Dishes you can enjoy here include Moqueca de Rio ( a Brazilian stew made with fish, onions, garlic, tomatoes and coriander ) homemade burgers, vegan curry, Welsh Rarebit and delicious chicken tagine.
For €4, they also serve a filling breakfast in the morning that consists of 3-4 different cereals, baguettes, jam, nutella, coffee machine (coffee, cappuccino, hot chocolate, hot milk), juice (orange, multi-vitamin).
Plus there is a large kitchen cum common area on the 1st floor for guests.
The hostel also prides itself on being sustainable – bread is sourced from a local French bakery while their tea, coffee and juices are organic.
Plus all the cleaning products used in the hostel carry the the green EU Ecolabel.
Earliest check-in time is 15:00 but if you arrive earlier, you can use their luggage room.
What makes this a luxury hostel
Luxury for me is an experience and that's what this hostel offers: a great experience.
Staff are the best, nicest people you will meet. Rooms comfortable and clean. The bar is the place to meet locals and with an excellent range of beers and fabulous food on offer , there is no danger of you going hungry or thirsty in Lille. Definitely the place to be in Lille.
Factbox
Booking via Hostelworld.com a dorm bed range from €21–30, single rooms from €40–54 and doubles from €71–86
109, rue de Saint André, 59000 Lille