How can you get cheap rail tickets in the UK? This is a question that I get asked a lot by readers who are visiting UK for the first time. First of all, nothing beats discovering UK than by train. Secondly, it is no secret that train travel in UK is not cheap and I've already covered in the blog before about how expensive UK train tickets can be compared to the rest of Europe. Even though I currently live in Germany , I still visit UK a few times a year and whenever possible, love taking the train. I'm always on the hunt for cheap train tickets, especially from London to Edinburgh, my old hunting ground and in the process I've picked up some cool money saving train hacks that I'd like to share with you today plus an exclusive money off discount code for your next train travel trip!
1. Split ticketing: buy a package of multiple tickets on the day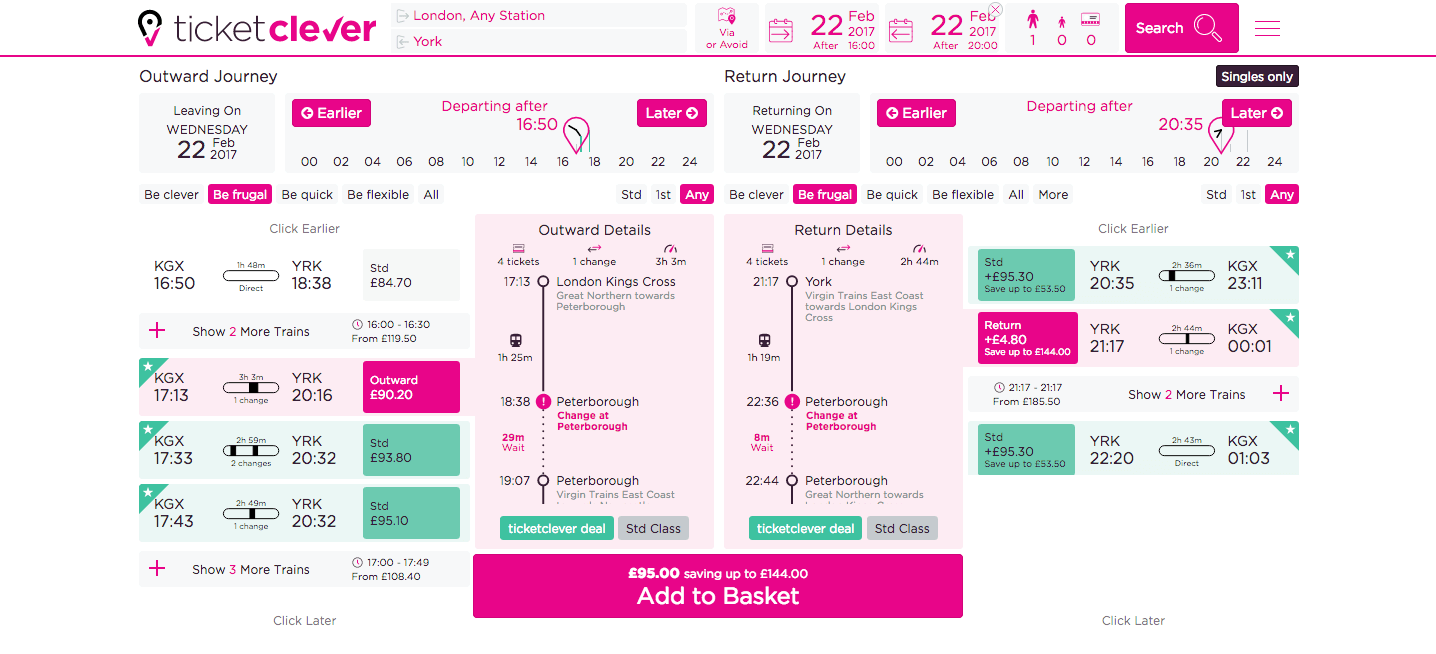 In the ideal scenario, you've booked your rail ticket, months ahead of time, saved heaps of money and are sitting down, all smug, planning what to do with the extra funds. But life doesn't always comply to such rules of order, does it? In the unfortunate event of having to book train tickets on the day of travel, I recommend buying a pack of multiple tickets. Often splitting a journey into different segments and buying multiple tickets, saves you money over buying the entire ticket as a whole.
If figuring out the logistics of multiple ticketing sounds too complicated to you, there are dedicated websites that will split the tickets for you TicketClever. Other websites to look at include TicketySplit, RailEasy and Split Ticketing.
Always check if two singles are more affordable than a return.
2. Book in Advance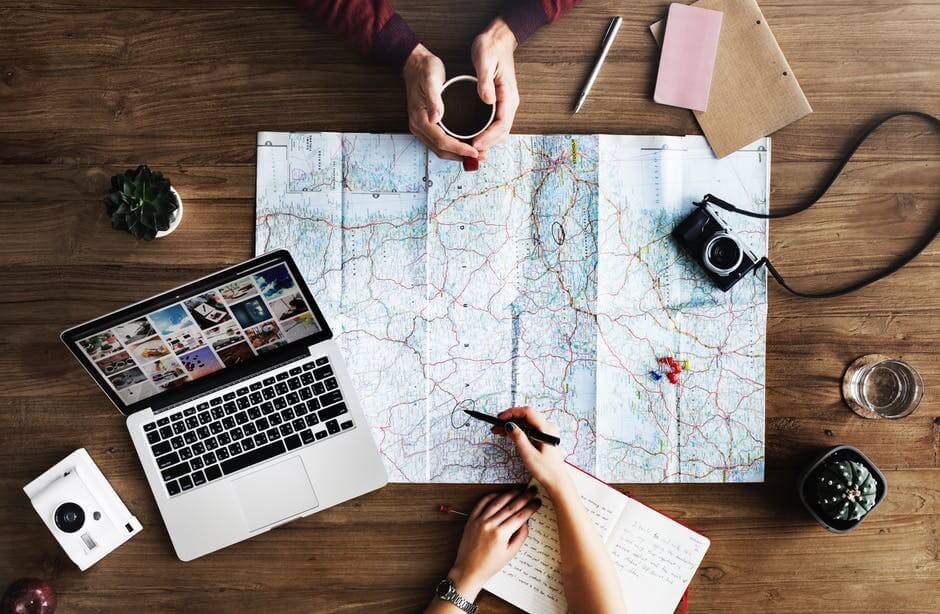 "All things are ready, if our mind be so"
Will Shakespeare very wisely said and I've always stuck to this adage, particularly in situations when I know in advance, that I have travel to a particular place on the cards.
If you are looking at planning travel around an annual getaway, like taking the kids away during the summer holidays, or visiting relations during the winter festivities, or a hiking trip, or a trip centred around a festival or event, it always pays to book in advance.
In the UK, it is possible to book train tickets 12 weeks- 90 days in advance (with certain companies like Virgin even earlier upto 24 weeks in advance). The further in advance you book your tickets, the higher the chances of securing the cheapest fares. The only thing to remember is that these tickets are valid only the time and date of travel. If you miss your train and choose another service, you'll be liable to a pretty hefty fine which is what happened to me on the Edinburgh to London service-I paid £150 for the fine and new ticket which still irks me.
Also worth remembering that advance fare prices are available up to and even the day of travel- for some routes even 15 minutes in advance. Don't queue at the machines-just book via the Trainline app ( on the day of travel you pay no booking fees )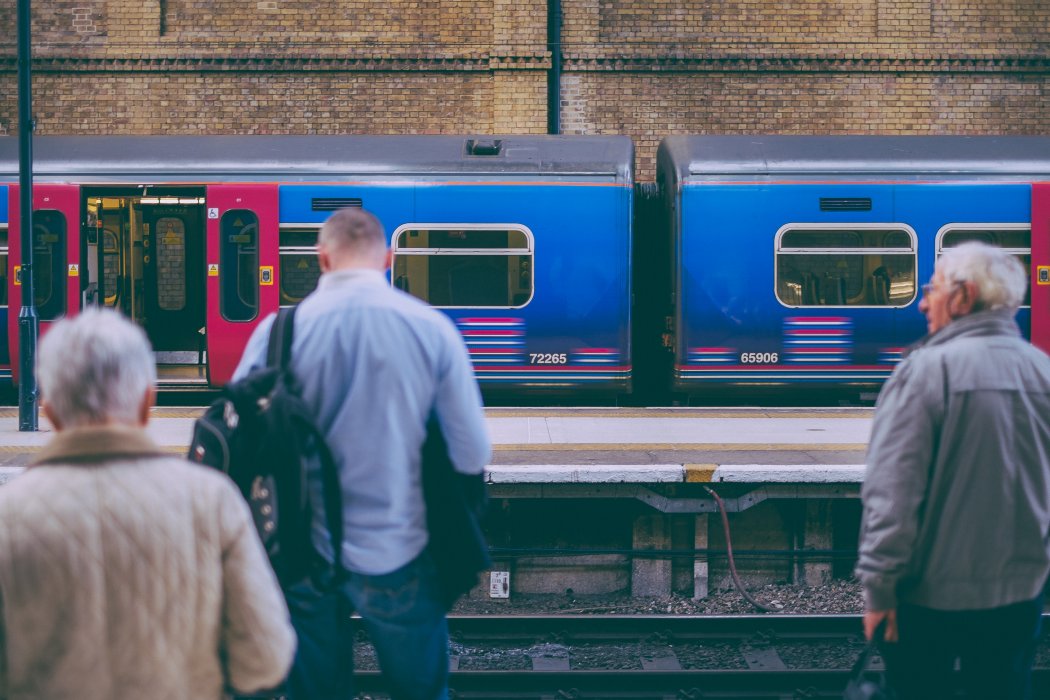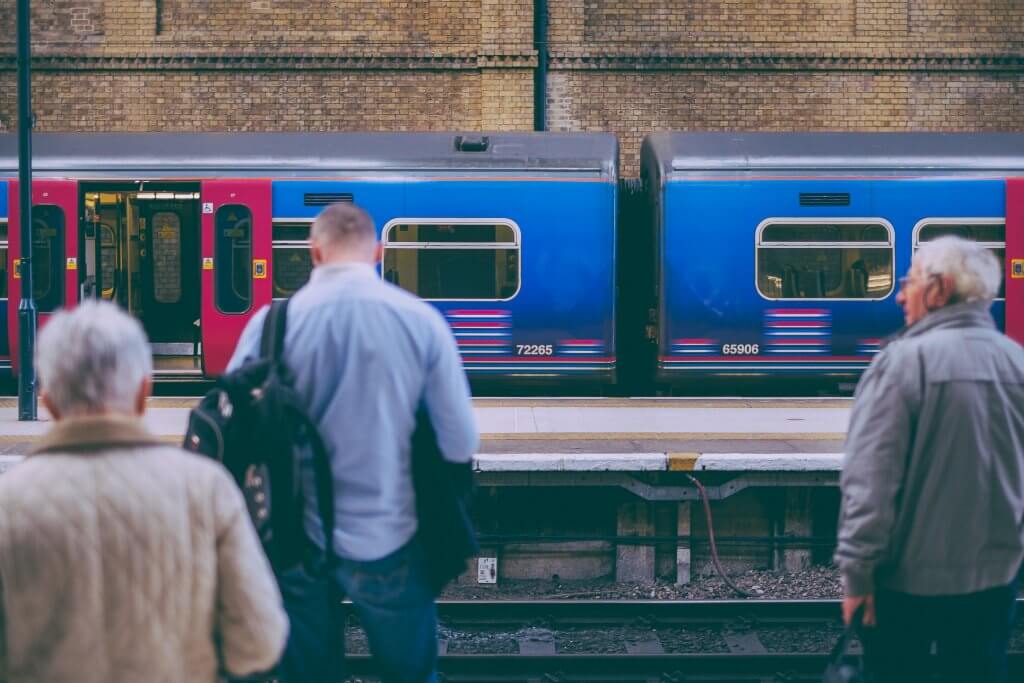 3. Travel Off-peak
The most expensive time to travel in the UK is Monday to Friday is in the peak morning commuting hours. It makes sense to travel when the commuting crowd are not travelling i.e. during the off-peak hours. Not only does it mean less jostling for space, it entails cheaper train fares. The off-peak fares are also valid for travel throughout the whole weekend. The timing varies according to the train company but general rule of thumb to bag the off peak fare is to travel after 10 am and avoid the return journey between 4 to 8 pm.
4. Get a Railcard
It pays to take advantage of any railcard perks that might be available to you. These cards come in a number of forms. If you search hard enough, there is a railcard out there that fits you.
Here are a selection of rail cards that are on offer. There's the 16-25 card that students can use, family railcards for families travelling together, the Two Together card that can be snitched by couples or best friends. There's even a card for 26-30 year olds along with service personnel on HM Forces. The Network Railcard allows you to travel within a fixed radius of London.
If you are over 60 or disabled, there is a railcard for you.
The average price of a Railcard is 30 pounds per year.
The railcards provide you with savings of up to a third of the cost of the ticket, totally making the initial purchase of the Railcard worthwhile after a few trips. Plus, the Railcard discount can be applied in conjunction with advance ticket fares, or split ticketing, maximizing your savings.
Tip: You can purchase the 16-25 card a day before your 25th birthday, thus enabling you to use it for practically the entirety of your 26th year.
5. Groupsave
Another not so well known but cool money saving train hack is when you travel together on train in a group of 3-9 people, you can save up to a third of the cost -actually 34% of the actual fare if you travel together.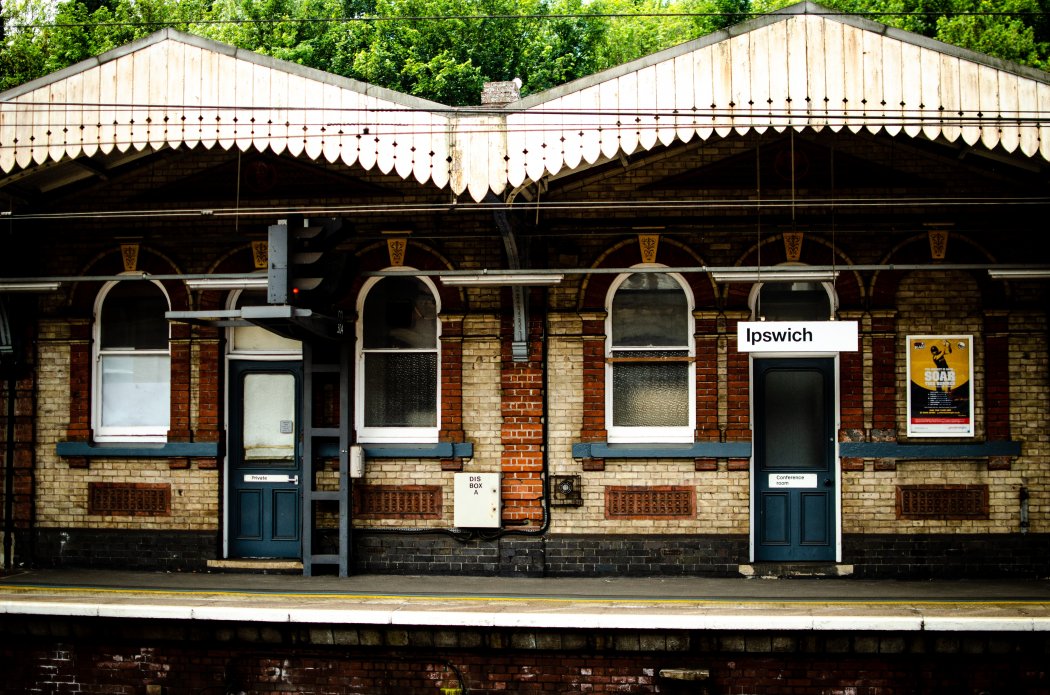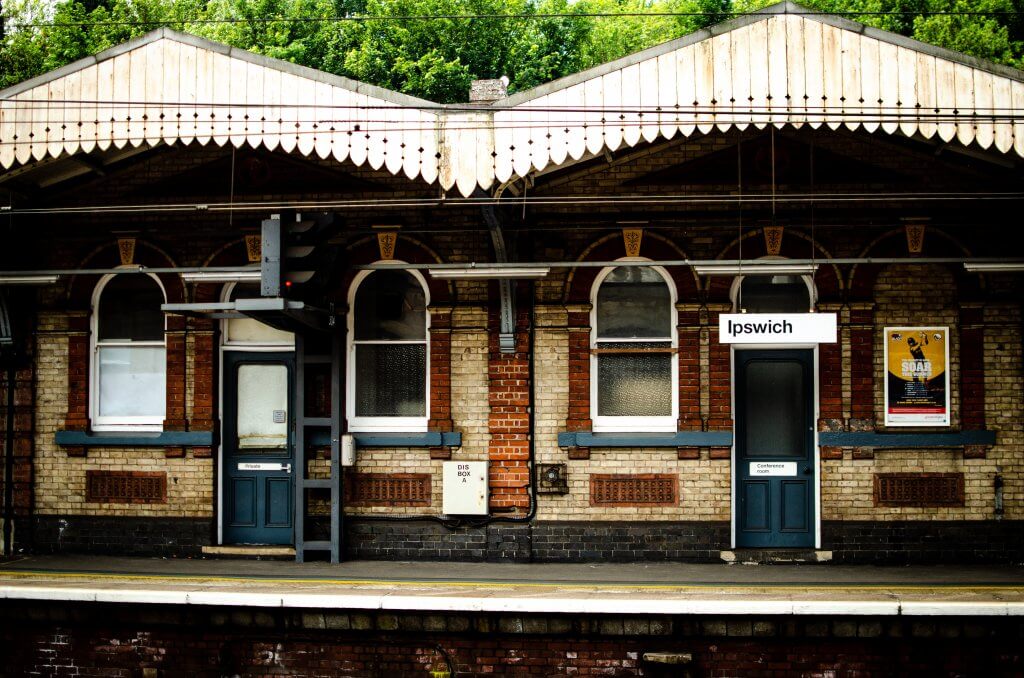 6. Travel mid-week
As you're learning throughout this piece, it really pays to be flexible when you're travelling by train the UK. Another common hack is travelling midweek on trains in the UK. Train travel is always expensive on weekends in the UK so if you can flexible with dates, it can be lot more cheaper to travel mid-week. In fact, travelling on a Wednesday can be upto 20% cheaper on average than say booking on a Friday.
7. Get free stuff with your train tickets
Many people don't know that entry to a number of UK attractions is free or discounted upon purchase of a rail ticket. Listed attractions range from Cadbury World, Kew Gardens, View from the Shard to the London Zoo, with 2 for 1 vouchers available on the Days Out Guide site. Present the voucher along with the rail ticket at the listed attraction. You can also get meal discounts.
If you pay for your tickets with certain credit cards, chances are that you can gain cash back rewards.
You can also earn Nectar Points if you book via Great Western Railway, Transpennine Express, Virgin Trains or Hull Trains.
With the cost of day trips on the rise, availing of these options is ideal for a half-term or holiday-time day out with the kids.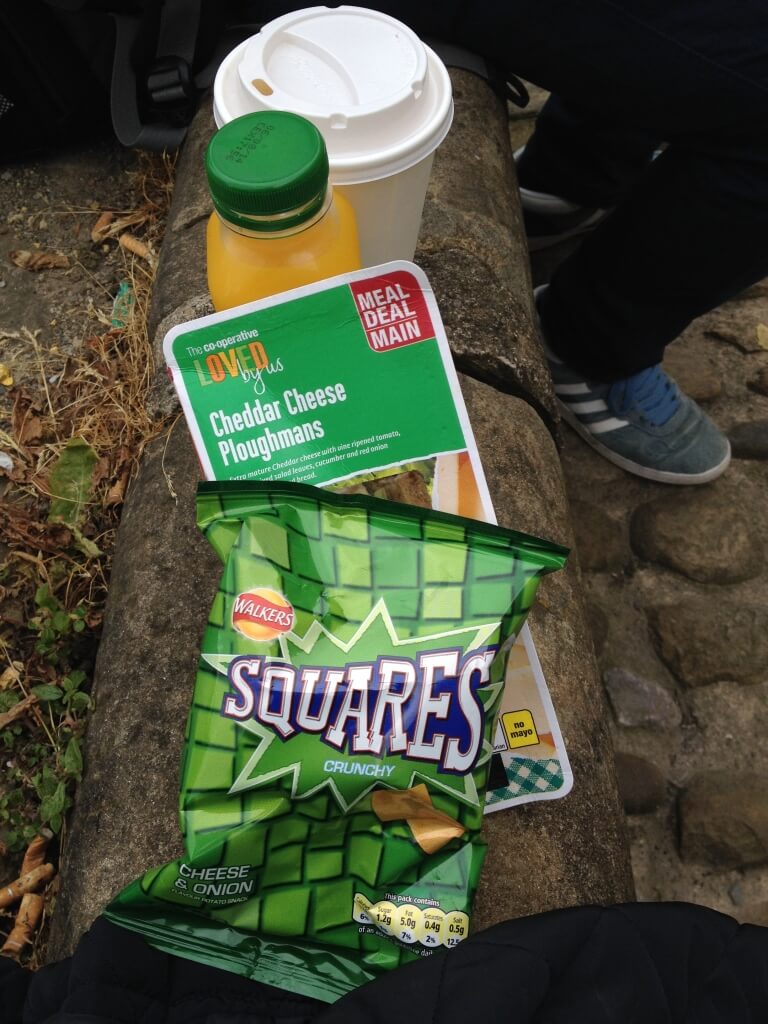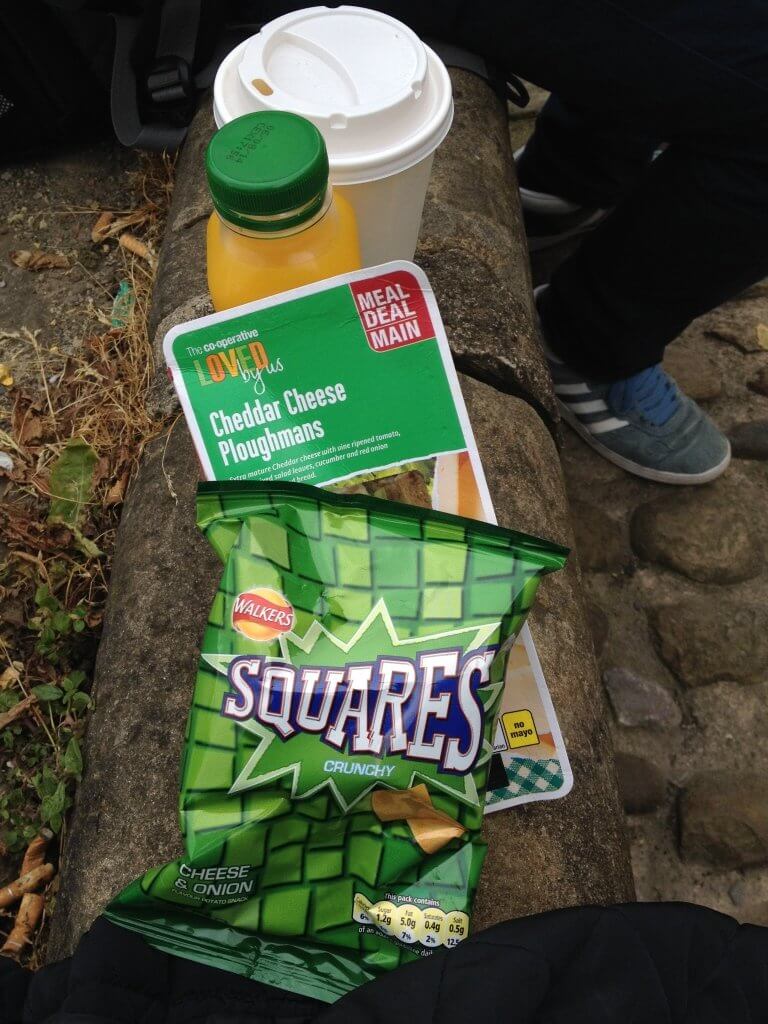 8.  Pack your own lunch/ grab a 'Boots Meal Deal'
Despite the luxurious feeling of ordering food on the train, you're more than likely to feel disappointed with the food selection offered onboard the train. When the food comes attached to a hefty price tag, you might find yourself pondering alternative options. With a little bit of planning, you can treat yourself to a Boots Meal Deal, or as my Mum would advise, pack your own lunch.
For non-UK people who might not be in the know, Boots is an age-old, respected druggist and chemist who have been on the UK high street for eons. Sounds a bit strange that you should be purchasing your sandwiches from a chemist, huh? Well, Boots are also highly respected for their wide range in making specialty sandwiches as part of a meal deal (featuring sandwiches, a drink and a snack) which costs £3.99 You can find Boots on most UK high streets and also at most UK airports.
There are a number of different ranges of sandwiches, starting with the flagship 'Delicious' range, the 'Shapers' calorie conscious range, the 'Nutritious' range and even a range created by gourmet-chef Jamie Oliver.
9. Never buy from the ticket machine -buy via Trainline App and save queuing plus you pay no booking fee
Buying directly from the ticket machine on the day travel will incur much higher costs than purchasing tickets online, presumably with a booking app like the Trainline app. Not only will it save you booking fees, you'll also be spared having to queue in line before train departure. 
Search for off peak, peak or advance ticket options for your particular journey and apply your railcard discount in conjunction with the search engine results.
10. Claim a refund for train delays
Different companies have different rules, but depending on the fine print associated with your train ticket you can avail of refunds- sometimes from 50% to the total cost of the ticket with a train delay. The delay times vary- sometimes the stipulated times are 15 minutes, 30 minutes or up to an hour. Especially if you are on a split ticketed journey with two different companies, where delay in the first journey means you miss your connecting train to the destination, you should enquire about the refund policy of the first company.
11. Break your journey with an advance
Another not so well known UK train travel hack is your ability to break your journey on the return/outward leg of your journey. You can break your journey only on Anytime, Off-Peak and Super Off-Peak tickets.
To give you an example if you were planning a train trip to Edinburgh, Scotland from London, you could use the following option break your journey on the way back.
You would have to book the more expensive offpeak ticket here but this ticket allows you the option to break your journey in the picture postcard pretty Roman town of York. You could with this ticket, spend the night there and then travel onwards to London the following morning ( before 12pm)*
*Off-Peak Singles and the outward portion of Off-Peak Returns are valid for travel on the date shown on the ticket. Where a passenger wishes to stop overnight or the journey cannot be completed within one day, break of journey for an overnight stay is allowed. Where a journey does continue into the next day, travel must resume before 1200 and any relevant time restrictions apply (except where regarded as an unbroken continuation of the previous days' travel where the first connection of the day may be taken). No further break of journey is allowed except for the purpose of changing trains. Please note that break of journey is not permitted on some journeys, as detailed in the ticket restrictions.