Compact, very walkable and a mishmash of many striking architectural styles: the result of having been ruled across several centuries by the Germans, Swedish and Russians, Riga is one of those rare few cities that quickly gets under the skin, just by walking its streets and observing its architecture and its complex layers of history.It was one of the first cities I visited as a student back in the early 2000's when Ryanair launched a direct route from Glasgow and remains a sentimental favourite. It has changed a fair bit since then. The city is booming with tourists and is perfect for tourists and also digital nomads looking for an affordable base- expect a great concentration of hip bars, affordable and excellent range of dining options for travellers of all tastes, a bunch of cool co-working spaces, a lively and vibrant nightlife plus you have easy access to the Baltic coastline, acres of forests and greenery just a short bus hop away. Riga for me remains one of the best value destinations in Europe.To help you scratch the surface, I've pulled together a wee 48 Hour Guide to Riha that covers some of my favourite things to do in Riga- the best places to eat and drink plus some tips on the best places to stay in Riga on a budget.
1. Best viewpoint in the city: St John's Church
St Peter's is a Lutheran Church situated in the heart of Riga's historic city centre and commands the best viewpoint in the city.The church has been constructed in many phases and contains elements of Gothic and Romanesque design. In fact the Church is a prime example of preserved medieval Gothic architecture in the Baltic states.The spectacular view of the Old Town can be obtained from the belfry platform (accessed by elevator). From up there you can obtain a bird's eye view of the surrounding red roofs of Old Town, the river, the port and beyond. The interior has three basilicas, a large seven armed bronze candelabra and restored stone and wood epitaphs.
Hours: Tues-Sat 10AM-6PM Sun- 12PM-6PM
Price: Pay €9 to gain access to the church, exhibitions & the tower.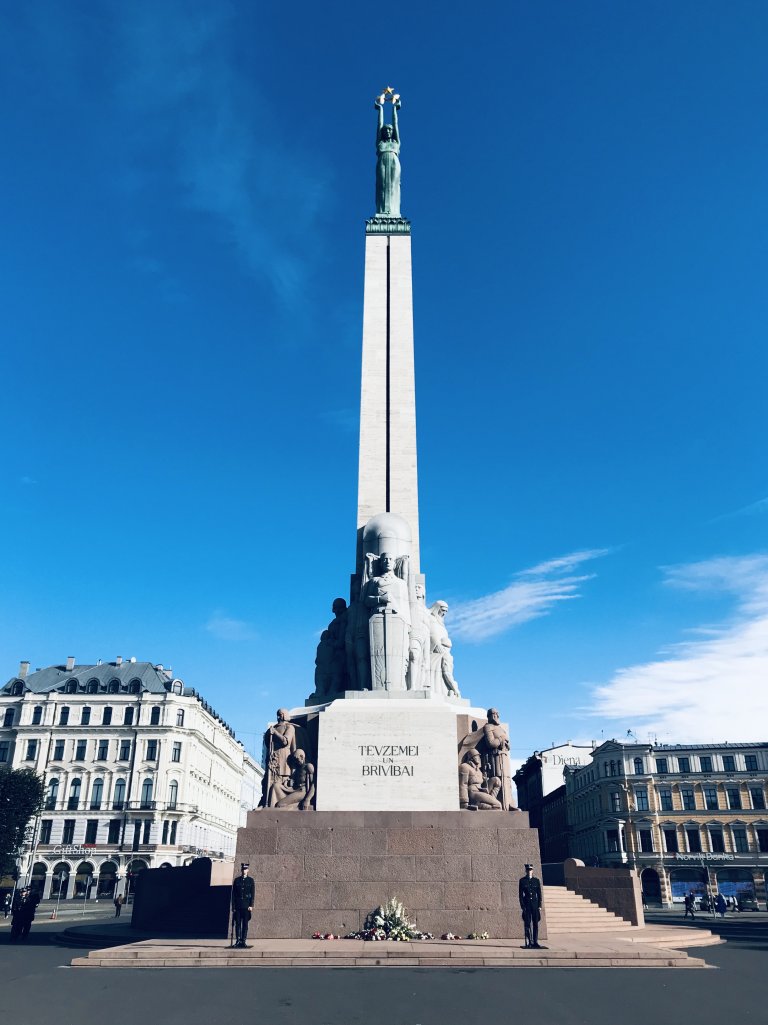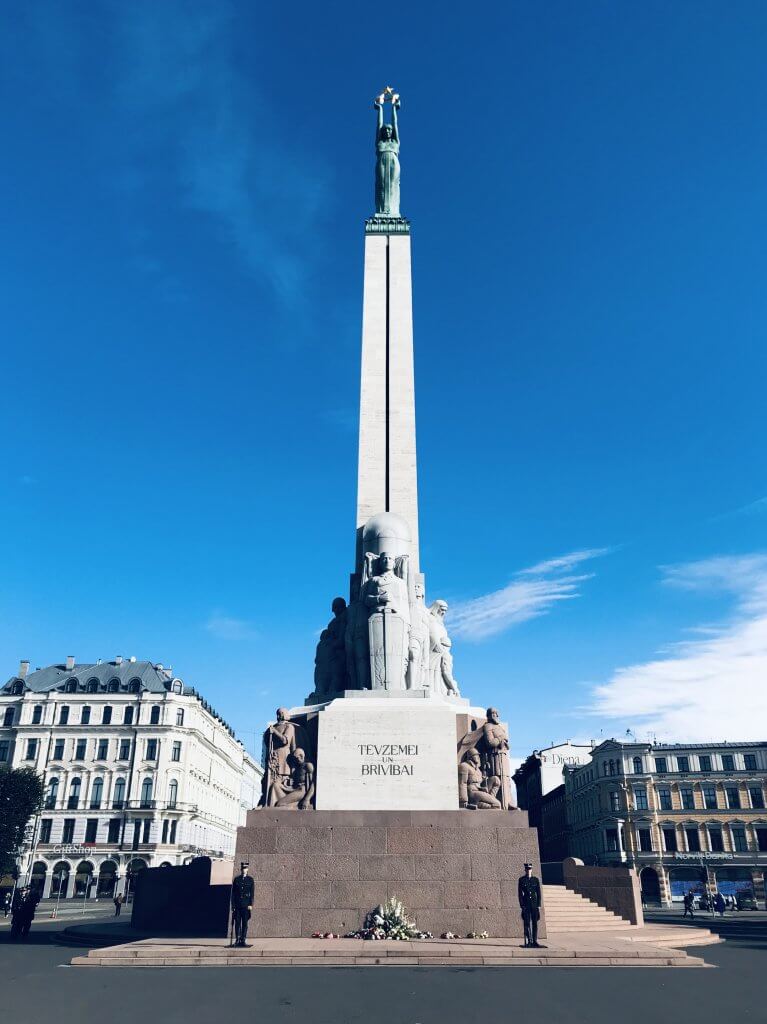 2. Checkout the Freedom Monument
The Freedom Monument is the most striking landmark of the city and will be your reference point when visiting the city. You will find it located in the city centre of the Old Town of Riga on Freedom Boulevard (Brīvības bulvaris). The monument, unveiled in 1935, honours soldiers who protected the country during Latvian War of Independence The beautiful monument, with differentiating sizes of tetragonal core elements, consists of a granite bottom with sculptures and bas-relief, a 19 m high travertine column and a copper figure of Liberty, holding aloft three gilded stars.
3. Follow that with a stroll in Vermanes Park
There's no better place to enjoy outdoor time in Riga, than a leisurely amble through Bastejkalna Park where the Freedom Monument is located. Take a walk along the canal side or view the city from a boat-ride on the canal itself. This park hosts a number of concerts and events throughout the year and is a really pleasant green oasis in the heart of Riga city. There are a number of statues and monuments dotted around the park, which are tributes to national figures.
Address: Terbatas iela 2D, Riga 1050, Latvia
4. Lunch at Wok n Kurry or checkout the daily specials at Stock Pot or head to Terapija
All that walking will surely make you a bit peckish. No better way to curb the hunger pangs than lunch at Wok n Kurry. Take your pick from a selection of dishes from Indian, Chinese and Thai cuisine. Alternatively check out the daily specials at Stock Pot. Vegan and meat options are available and there's always something interesting to eat here. Great prices too. ( You can eat really well in Riga on a budget ) Another fantastic choice for lunch is the fantastic Vegan restaurant Terapija where you can get a soup + main course ( I had a delicious falafel salad) for as little as €4.70 (12-4pm)
Address- Wok n Kurry: Krišjāņa Barona iela 52, Centra rajons, Rīga, LV-1011, Latvia. Address- Stock Pot: Ģertrūdes iela 6, Rīga, LV-1010.
5. Afternoon of Art at the Latvian National Museum of Art
This impressive building, built by German architect Wilhelm Neumann, is a repository of over 52,000 works of art from the Baltic and Latvian region.The museum at large, consists of 4 smaller museums and an exhibition hall. The museums are The Latvian National Museum of Art, Art Museum Riga Bourse, Museum of Decorative Arts and Design and Museum of Romans Suta and Aleksandra Belcova. Enjoy masterpieces from the founders of the Latvian National Painting School- Vilhelms Purvītis, Jānis Rozentāls and Johans Valters.
Address:Jaņa Rozentāla laukums 1, Centra rajons, Rīga, LV-1010, Latvia.
6. Decent Coffee and Good Working Free Wi-Fi at Caffeine, Baltic Chain of Coffee Shops
If in need of a good cup of coffee at a fair price, look no further than the popular chain of coffee shops in Riga called 'Caffeine'. They offer an opportunity to sit down, relax, use the free excellent working Wi- Fi and the loo! What more could you want?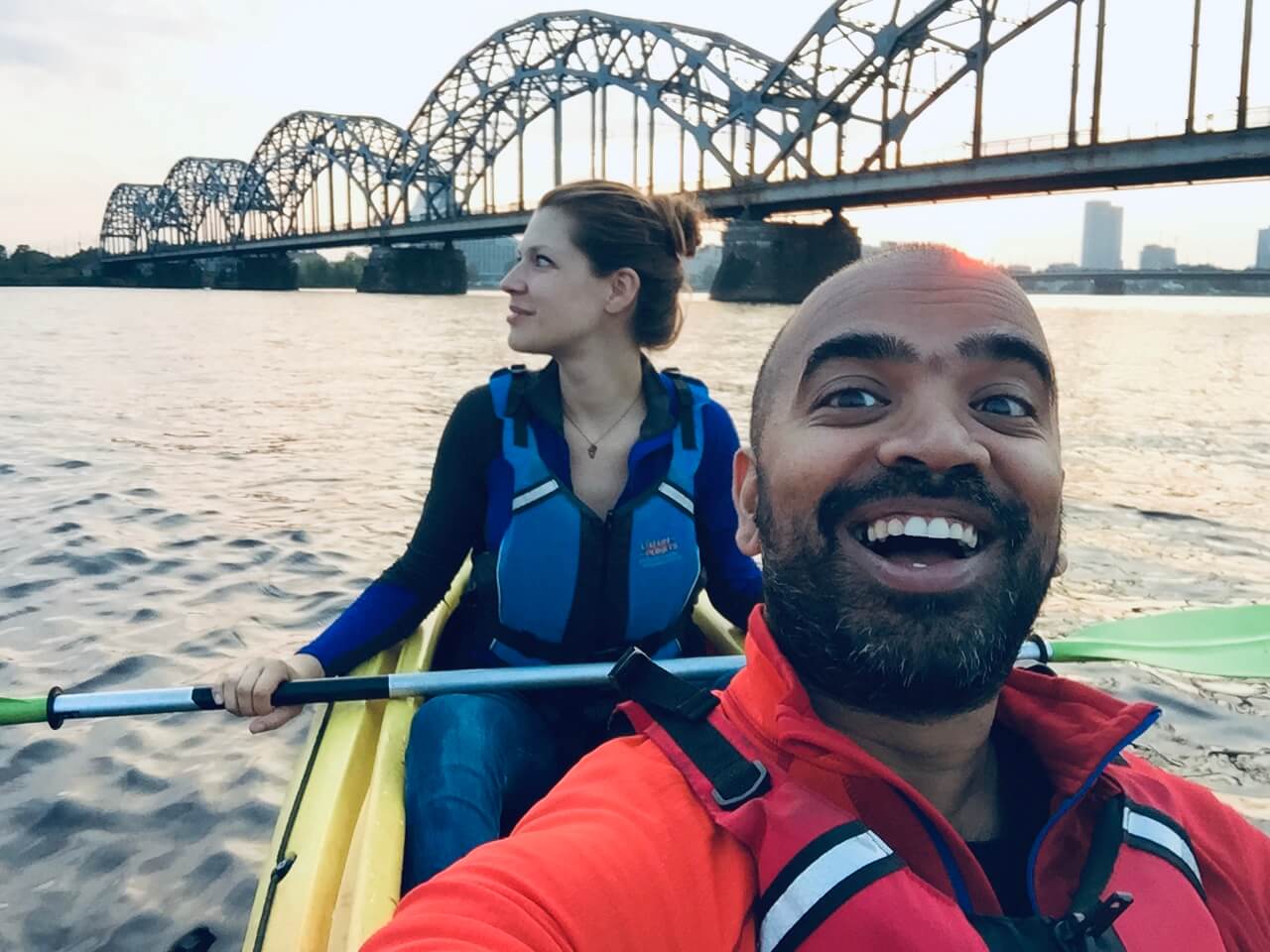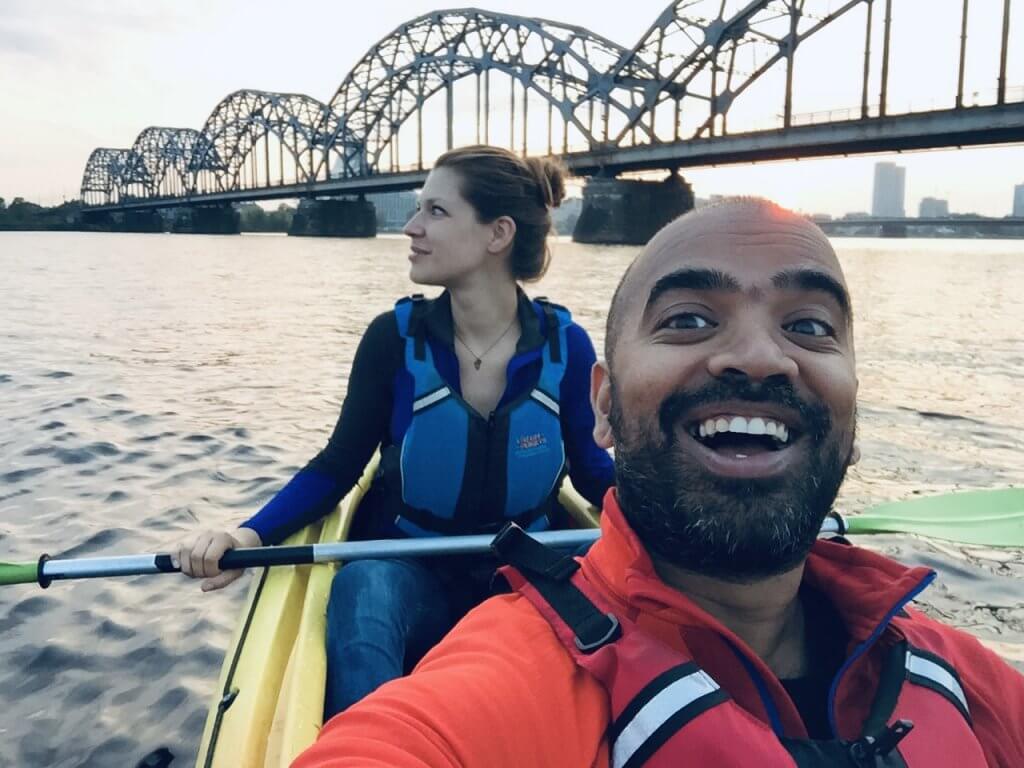 7. Sunset kayak ride along the Daugava River
A kayak ride gives you the opportunity to appreciate the city from a very unique perspective. From a safe, two-seated kayak, you get the chance to paddle along the Riga canal, explore the river Daugava, coves, canals and tributaries. I had the opportunity to go for a sunset kayak ride up the Daugava River at sunset- my only issue with this was the fact that I cannot swim- so for me getting into the water was a big deal. However, after a conversation with our experienced guides, I decided to confront my fears and hop into the boat. Note that everyone gets a 'PFD' or personal floatation device which helps you float if you come out of your kayak and it helps you re-enter your kayak with less effort. The experience itself is fantastic. Even if you've never paddled before, with a little bit of time and practice, it gets much easier. The more time we spent in the kayak, the safer we felt. The canal was pretty still and the sun was shining, no wind, so perfect conditions for my 1st kayak ride. It is a beautiful route, starting from the Andrejosta yacht club and then winding through city canal and under its 16 bridges. From the canal you can observe some of the city's key monuments and enjoy its beautiful architecture and charming bridges. My favourite moment was passing the huge Central Market and then turning into the wide, huge expanse of the Daugava, just as the sun was beginning to set. It is an experience that will long stay with me. Highly recommend.
You can hire kayaks from Luzumpunkts Adventure Organisation– great guides and really helpful, professional people. Kayak hire starts from €20 per day, per person. If you are interested in a guided tour like my sunset tour of the canal and Daugava, prices start from €25 per person based on a group of 8 people. For smaller groups, enquire directly for costs.
More details: http://luzumpunkts.lv/eng/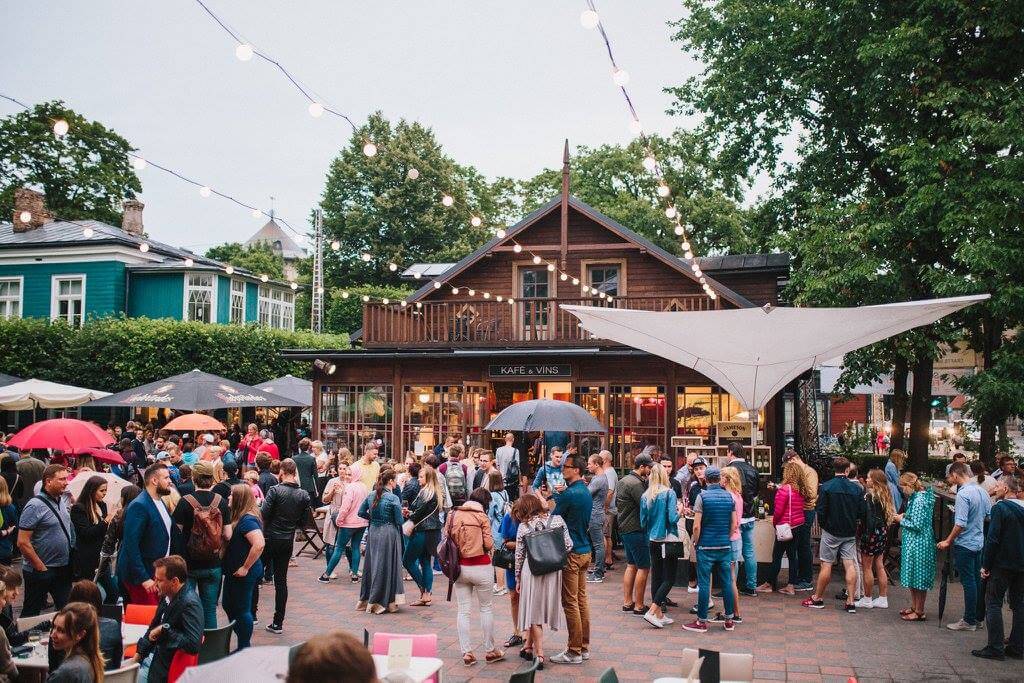 8. Evening beers at Kaņepes Kultūras Centrs
This once derelict, 100 year-old building is now a hub for drinks, chat and cultural activities. It is great to relax, have a glass of wine or get some work done during the day. The centre has a large courtyard which hosts many gatherings on summer nights. Check their Facebook page for details of what's on: https://www.facebook.com/Zoo.KKc/
Address: Skolas iela 15, Centra rajons, Riga, LV-1010, Latvia.
9. Visit Doma Laukums
Checkout Riga's magnificent brick cathedral on Doma Laukums which is the biggest medieval building in Latvia. There are services in German at 10am (except for the first Sunday of the month) and in Latvian at noon on Sundays, and organ recitals on Wednesdays and Saturdays at noon, admission is €7.
Address: Doma Laukums, Centra rajons, Riga, LV-1050,Latvia.
10. Pop into the Occupation Museum
Take a look into the sordid past of Latvia via the occupation from Russia, Germany, independence, Soviets, Nazis and finally the Soviets yet again – at the Occupation Museum. The Occupation period accounts for 51 long years of rule and that time has amassed many carefully collected artifacts and documents intended to educate the general public about life in those times. There are an amazing 60,000 items registered under the collection along with a number of audiovisual recordings of the testimonials of refugees and deportees.
Address: Raina Bulvaris 7, Centra rajons, Riga, LV-1050, Latvia.
Cost: Free to enter but voluntary donations are welcomed.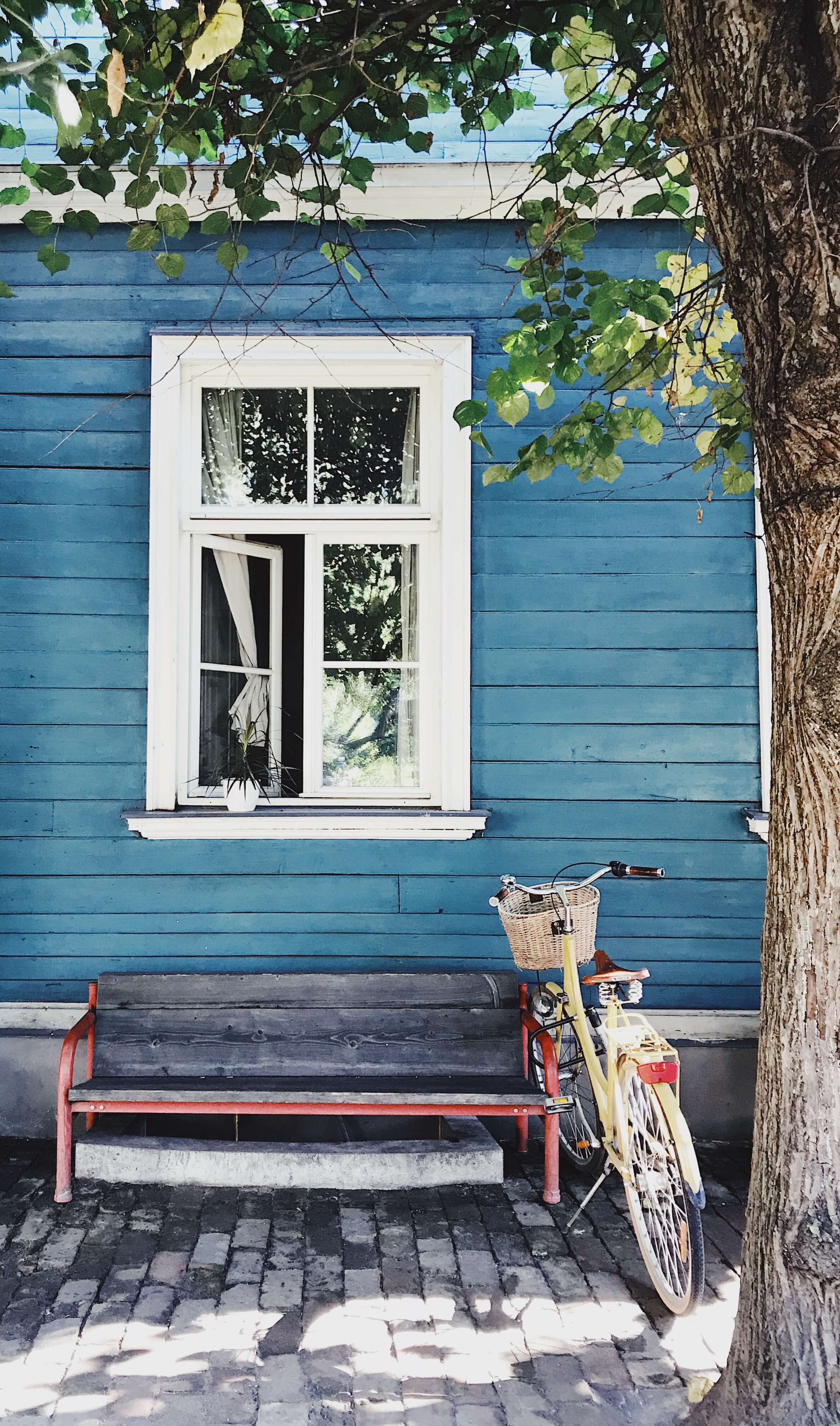 12. Explore Riga's Art Nouveau District
Walk off your lunch with a stroll through Riga's beautiful Art Nouveau district, mostly the work of art nouveau architect Mikhail Eisenstein (father of Sergei Eisenstein of Battleship Potemkin fame).
In particular as you walk along Alberta iela you will notice strange sculpture, coloured tiles, geometric shapes and windows, where Eisenstein has left his indelible mark on several ornate buildings. No 13 boasts of a screaming woman and satyr among other things. Other streets where Art Nouveau has left its mark are Blaumana, Elizabetes, Jauniela, Kaleju, Skunu, Smilsu, Strelnieku and Vilandes iela.
13. Pick up Some Groceries at Central Market
Pop into Central Market, Europe's biggest food market. The buildings used to house Zeppelin's before being converted into a food market. The market has five pavilions that have been repurposed from the German Zeppelin hangars. The complex was built in the Art Deco and Neoclassical style. Along with Riga Old Town, The Central Market is a UNESCO World Heritage site. Since the market enclosure is so very large, browsing the market, accounts for a very pleasant time, sampling and taking home some of Riga's choice produce- from pickled cucumber to freshly-smoked eels.
Address: Negu iela 7, Latgales priekspilseta, Riga, LV-1050, Latvia.
14. Second hand book shopping at Robert's Books
Robert's Books in Riga is much more than a bookshop- it is a bookshop, cafe and a place for like minds to meet. The bookshop houses both used and new books. Browsing the bookshop shelves with a glass of wine, or cup of coffee at hand, seems to me to be the most perfect time to be had by a bibliophile. Robert's Books is the place to visit if you are searching for English books in Riga.
Address: Dzirnavu iela 51, in courtyard, Riga, LV-1010, Latvia.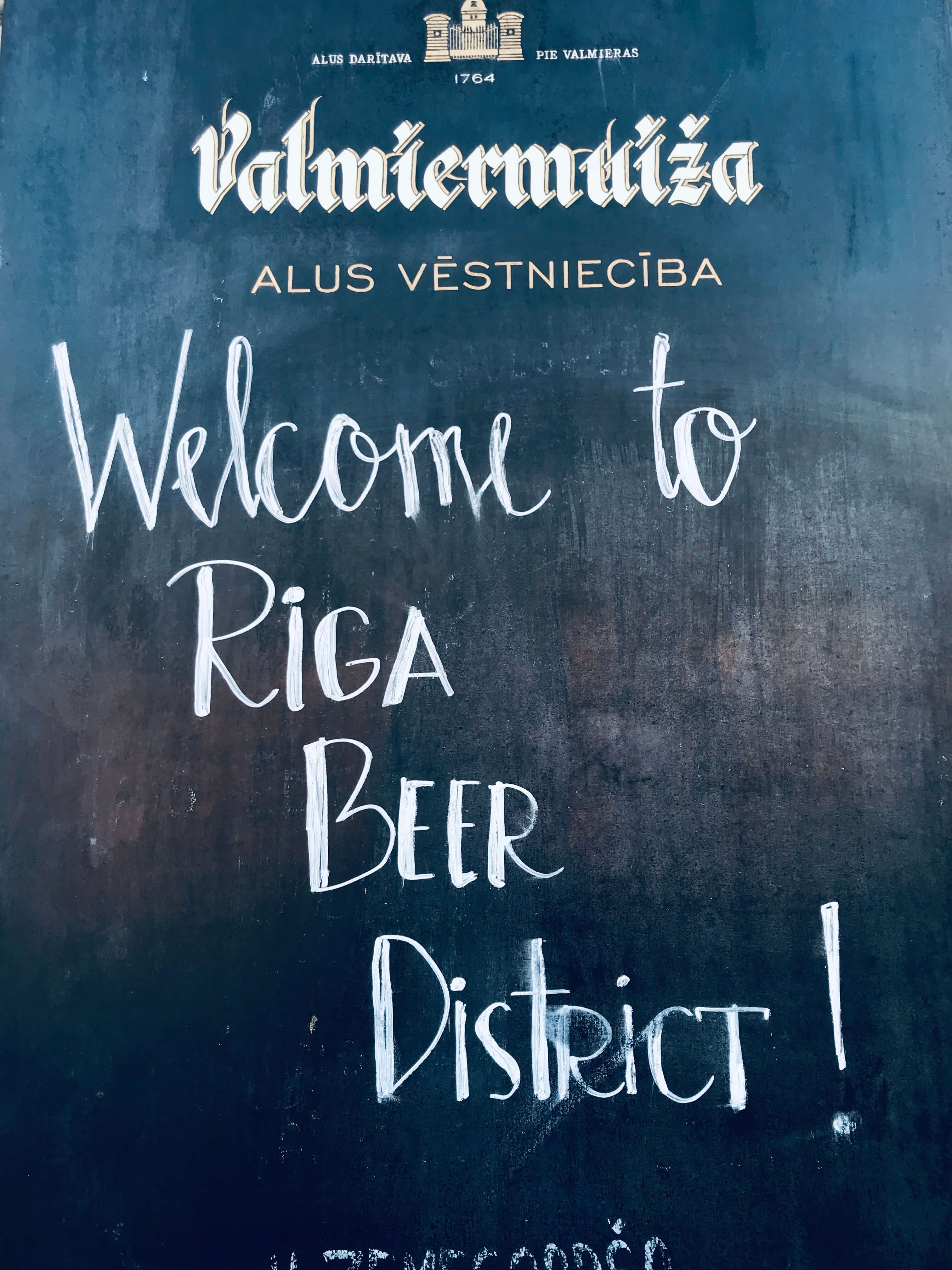 15. Dinner and Drinks at the Latvian brewery Valmiermuiza
Enjoy tasty beers snacks, hearty Latvian fare and delicious beers at the Latvian brewery Valmiermuiza. The beer is brewed with great care from the highest quality ingredients. Sample everything from age-old malt beer, shandies and distilled lager. You can follow this up by beers at Labietis and then finish off at Piens.
Address: Valmiermuiza- Dzirnavu iela 2, Valmiermuiza, Burtnieku novads, LV- 4219.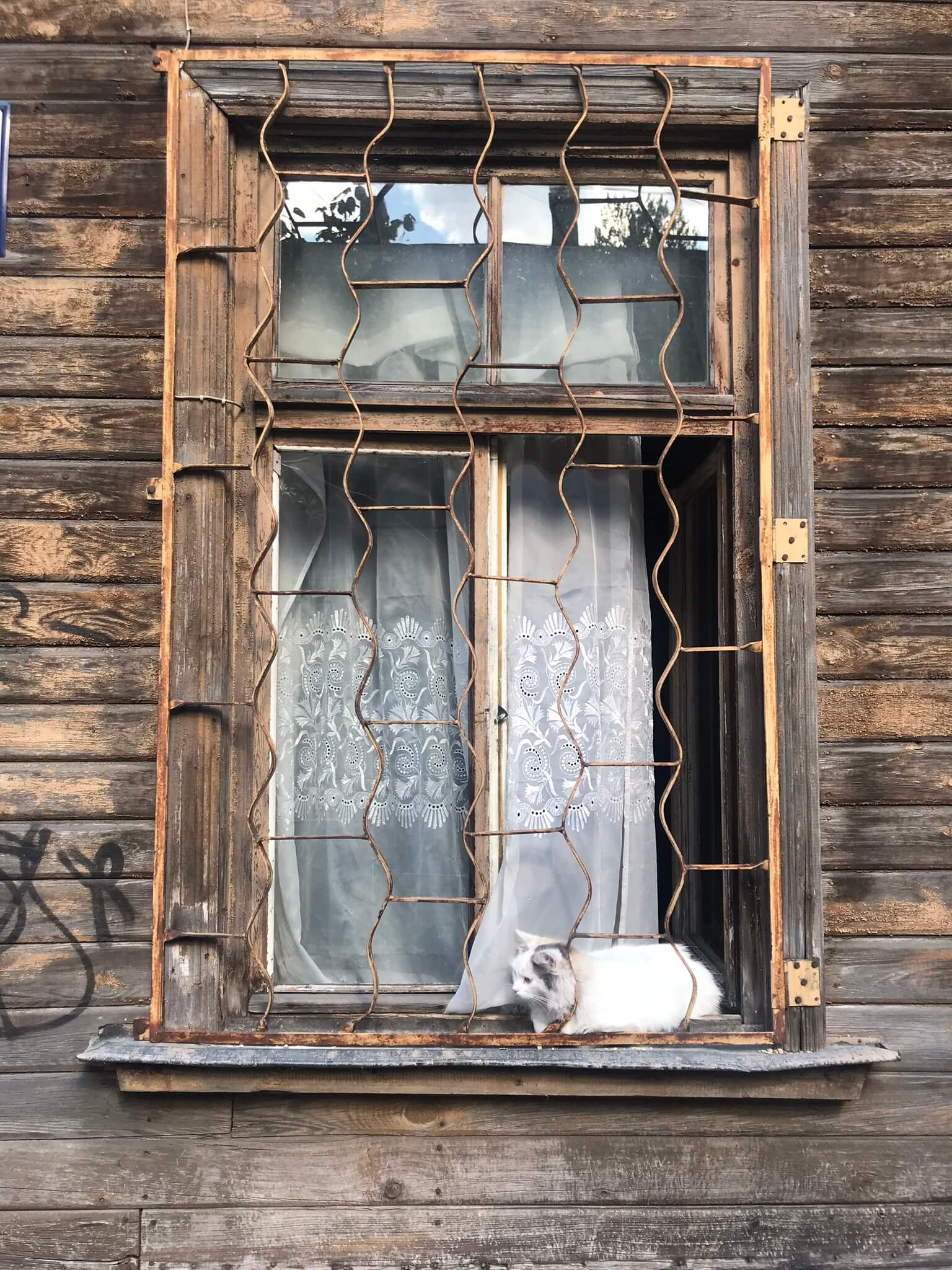 DAY TRIPS FROM RIGA
There's such a wide variety of places you can easily visit on a day trip from Riga. Highly recommend Sigulda if you love hiking and nature, Jelgava– Latvia's 5th largest city is a lovely university town with an interesting history, great food and beer plus the odd magical surprise plus Valmeira is also a good choice if you love the outdoors, into really good beer and fairytale wooden mansions.
Also if you're visiting Riga in Autumn, it also is worthwhile looking into spending a day foraging for mushrooms in the forests. Also not a day trip from Riga but worth looking into is an overnight trip to Latvia's windy city- the very cool Liepaja plus if you're really looking to go off the beaten path- is Daugavpils, Latvia's 2nd biggest city. Here's my guide on how to spend 48 hours in Latvia's most eccentric city. 
WHERE TO STAY IN RIGA ON A BUDGET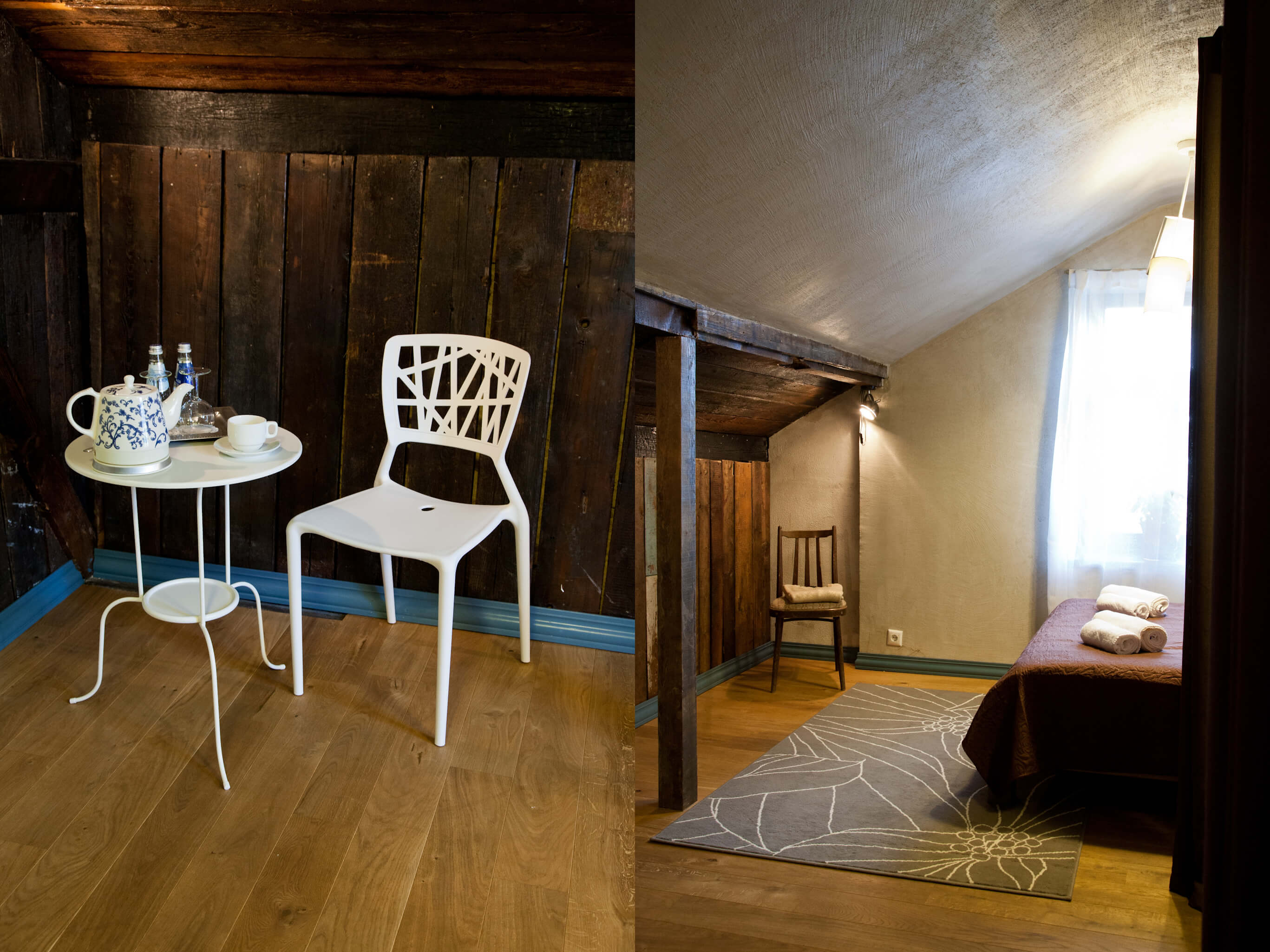 1. Two Wheels Hostel
This is a wonderfully cosy little hostel, which feels like it has a lot of stories to tell. It seemed more like staying at a friend's family house instead of a hostel.The building of Two Wheels is wonderfully rustic, with creaking wooden floorboards, a twisting staircase and sprawling pots of green ferns trailing their leaves from windowsills. It's a quirky, interesting space that combines historical Latvian architecture with a familial touch, and the resulting rooms are secluded and cosy. Each morning there's a fantastic buffet breakfast laid out on the reception bar from 9am – 11am which includes toast, boiled eggs, plates of cold cut meat, yoghurt, cereals, black filter coffee and hot water for tea, pitchers of orange juice, and lots of fruit. You can reach the landmarks of Old Town with just a 15 minute walk into town. The hostel is pet-friendly and most rooms are equipped with a private bathroom.
Address: Balozu iela 12, Zemgales priekspilseta, Riga, LV-1048. Latvia.
Booked Via Hostelworld.com, room in a 6 bed mix dorm is €17 and booked via Booking.com, a double room starts at €60 mark.
2. Tree House Hostel Riga
This bright and minimalist style hostel is slap-bang in the midst of many sights including Livu Square, just 50m away and the Michail Chekhov Riga Russian Theatre. (100m away). Just a little further away is the Latvian National Opera and the park containing the beautiful Freedom Monument. The rooms here are clean and cosy. The heart of the hostel is the wonderfully equipped shared kitchen and adjoining lounge where everyone curls up with a book or a cup of tea. The free breakfast here is filling and adequate, staff here are very helpful with sharing tips plus other important things like laundry.
Address: Kaļķu iela 11A (4th floor), Riga
Booked via Hostelworld.com, rates for a bed in a 6 bed mixed/female/male dorm are around €14 while a double room is around the €70 mark.
Disclaimer
I visited Riga as part of a month long storytelling project with Magnetic Latvia (LIAA) last year. While my trip was covered by LIAA, all the opinions expressed here are entirely my own. Paldies to LIAA for bringing us to Riga-I really hope to return soon.