After 6 years, I am back in Belgrade. It is early in September and much warmer than Berlin where it had turned grey and cold. I step out of my taxi into the warm embrace of the leafy, hip Skadarska. Belgrade is just as I remembered: chaotic, colourful and beautifully unrestrained. It is already late, close to 10pm. All the tables of the kafanas and restaurants are packed to the brim with mainly locals and a few tourists.
I crisscross the cobbled streets with Sabrina, soaking up the boisterous energy. A few brass bands are playing, the rakija is flowing and the people are feasting like no tomorrow. My nose is constantly doused by the smell of fresh meat on the grill. This is Serbia after all. No matter the time of the day or even if there is a war happening, one thing you can be certain in Serbia, is that people will be eating or drinking something. Or both. I remembered the words of my friend Srdjan, probably the country's best tour guide:
'Even during the bombing of Belgrade in 1999, in those 78 days, the cafes and restaurants were filled all night- Serbians never stop living life for anything or anyone.'
So, if I was going to try and understand the soul of Serbia, its people and culture, then learning about their food culture would be essential.
With that in mind, over the course of that week, with the help of Srdjan and a few friends, I went on a bit of a roadtrip across Serbia, meeting local food producers and eating, drinking as much as my liver would permit.
Green markets of Belgrade
Abundance, quality and a true taste of Serbian hospitality
'People still prefer to come to the market, mainly the elderly people. They come here to meet the butcher or the cheesemonger whom they've been buying from, for the past 30-40 years. In a green market like this, you come here to meet people. For most of them this is their main social event of the day. In Serbia we don't need newspapers as long as we have markets.'
Lepi Brka
In any new country I visit, the first thing I love to do is visit one of the local markets. They are the perfect introduction to any city or town and Belgrade's green markets are no exception to that maxim. On our first morning, I'm privileged to be in the company of Lepi Brka, one of Serbia's leading food chefs. Lepi translates as stallholders offer their wares. We are in Blok 44, home to one of Belgrade's most popular green markets. Lepi grew up here in this concrete brutalist jungle of New Belgrade, a relic from the former socialist Yugoslavia. Green markets like this one were an integral part of growing up here.
They are one of the few places in the city where you can get certain ingredients that are key to traditional Serbian cooking such as Kajmak (pronounced Ki-mack) – a creamy and mildly fermented Balkan spread and Pršuta , a traditional Serbian smoked ham. We are greeted by friendly smiles from behind the rows of tables brightly decorated with hundreds of varieties of fresh fruits, vegetables, beans, and cheeses. Most of the the food we are seeing is grown in small villages just outside of Belgrade. No issue with food miles here. Lepi grabs a bunch of spices, fresh fruits and some fresh leeks and potatoes which he will use in the preparation of our breakfast later. All the vegetables and fruits we buy are not more than €1 a kilo here.
View this post on Instagram
Tucked away under one the block of flats, near the market, Lepi ushers us into his stylish studio where he films his very popular cooking show. Lepi is preparing for us a very hearty Serbian breakfast. I help him prepare the stuffing for one of Serbia's most iconic dishes, Gibanica, a kind of 'pita' aka pie made with filo pastry that is a popular item for breakfast alongside the classic Burek. Lepi's makes us two types of Gibanica- one savoury one with leek, potatoes and mushrooms plus a sweet version with apple, dried fruits, walnuts and cinnamon. I love both but the savoury version with leeks is delicious.
We prepare enough to feed an army of 50 plus we have also some delicious hleb bread from the market to mop up the kajmak with some pršuta. At some point, after falling into a food coma, Lepi offers us some plum and apricot rakija. I'm not entirely sure if drinking Rakija for breakfast is a thing (it should be) but I later learn that Serbian grandparents like to have a nip of it with their morning coffee. Apparently, it helps the stomach.
Before leaving, I asked Lepi the secret to a Serbian diet. He says there is no secret, just that they eat a lot of home cooked food and have a balanced diet. I asked the same question to our driver Arsenio later and he shook his head.
'The Serbian diet is an urban myth. We eat everything. We look pretty but suffer inside.'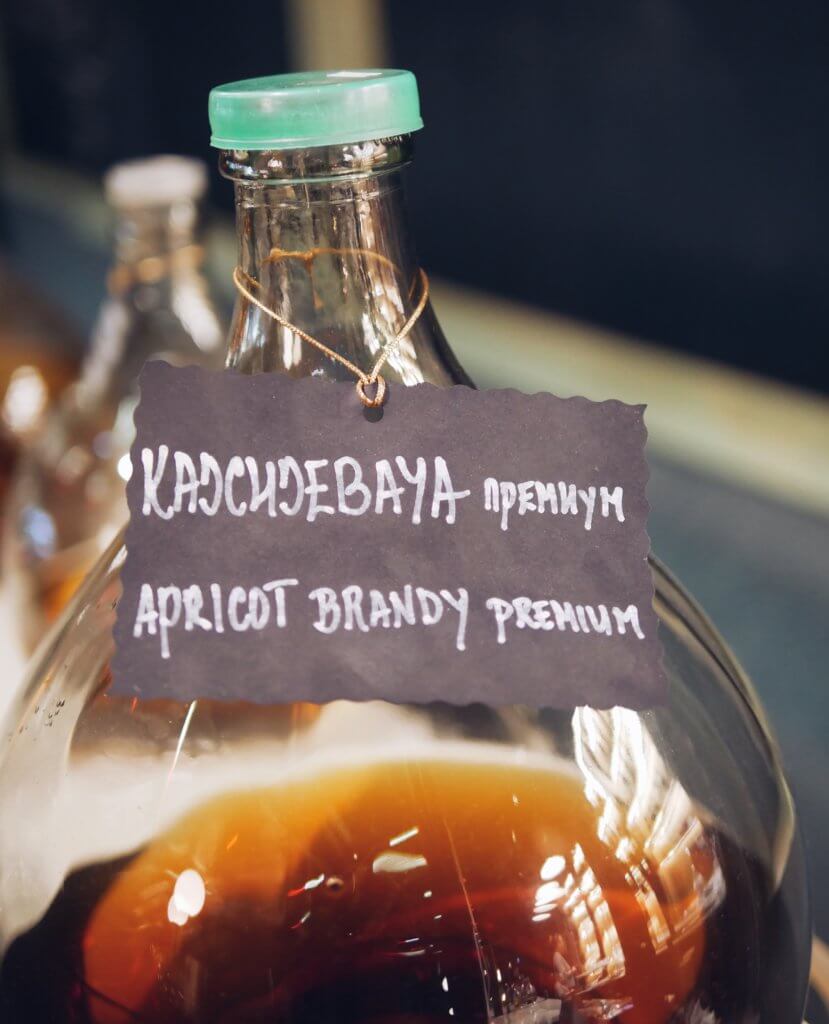 Riding the white horse with a few drops of Rakija
If anyone knows how to suffer in dignity and cover it up, it is the Serbians. The number one weapon Serbs use to fight the pain is their beloved rakija. It will destroy bacteria, relieve you of stomach and muscle pain, annihilate any virus apparently and disinfect a wound instantly. It may also leave you with the worst hangover, especially if you drink the wrong kind of rakija. On my last trip to Serbia, everyone I met would insist on feeding their father or grandfather's rakija. 'It is the best rakija you will ever taste' was always the bold promise but the domaca stuff would always burn my throat and leave me with the foulest of hangovers the following day.
One person trying to shift the perception of rakija is Branko Nesic who started the city's first rakija bar in 2006 called, Distilerija. We meet for some rakija tasting at his Urban Distillery, the first open-style, craft distillery for rakija in Serbia. Walking in, observing the rows of oak barrels and the small copper vats where the distillation takes place, reminded me of a traditional whisky distillery. The branding, labelling also feels like a cut above the usual rakija bottles I've seen in shops.
Branko serves up to us small mezzes such as carpaccio of pike with olive salsa or gnocchi with pesto along with the drink. This is critical to enjoying a strong drink like rakija according to Branko.
'Drinking rakija is like riding a white horse. If you know how to drink it, with mezzo and lots of water, it is a great ride. If you don't know, then it could be a bad trip.'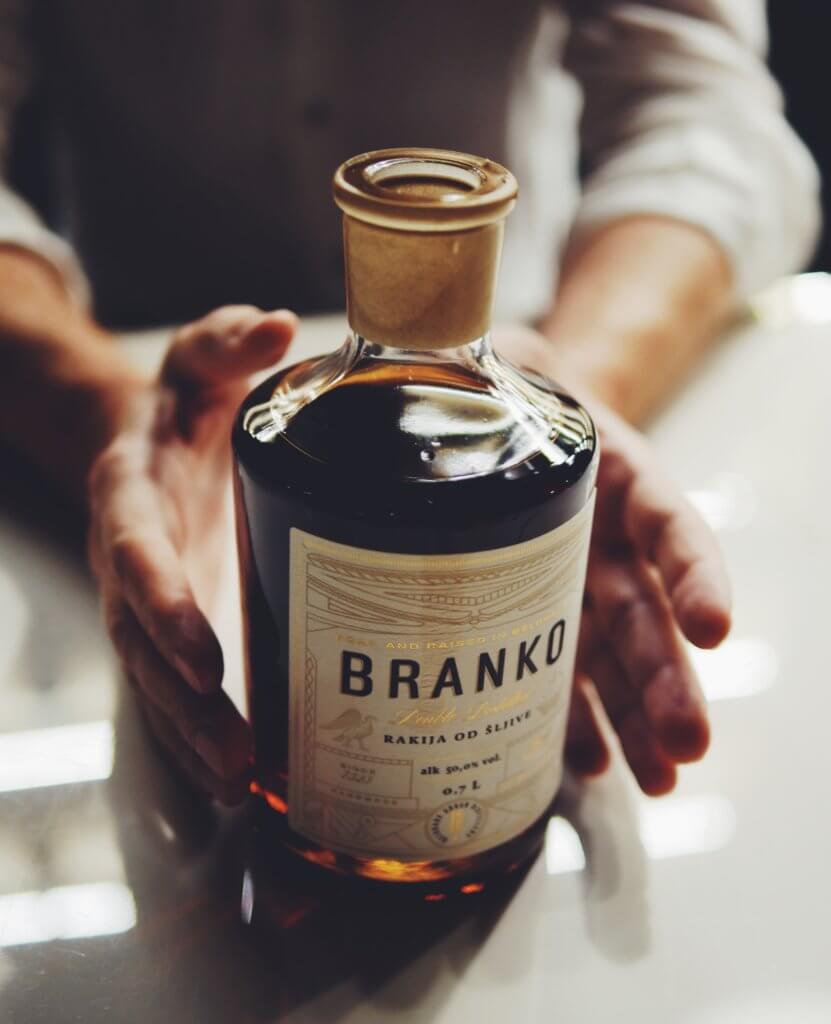 Branko's rakija is very smooth and clean. My throat doesn't burn. They are 23 different flavours to choose from including the popular plum brandy but my favourite is the apricot rakija. Thankfully, as Branko promised, the following day I have no hangover. I can't quite remember riding the white horse but the overall experience left me with a newfound appreciation of the drink.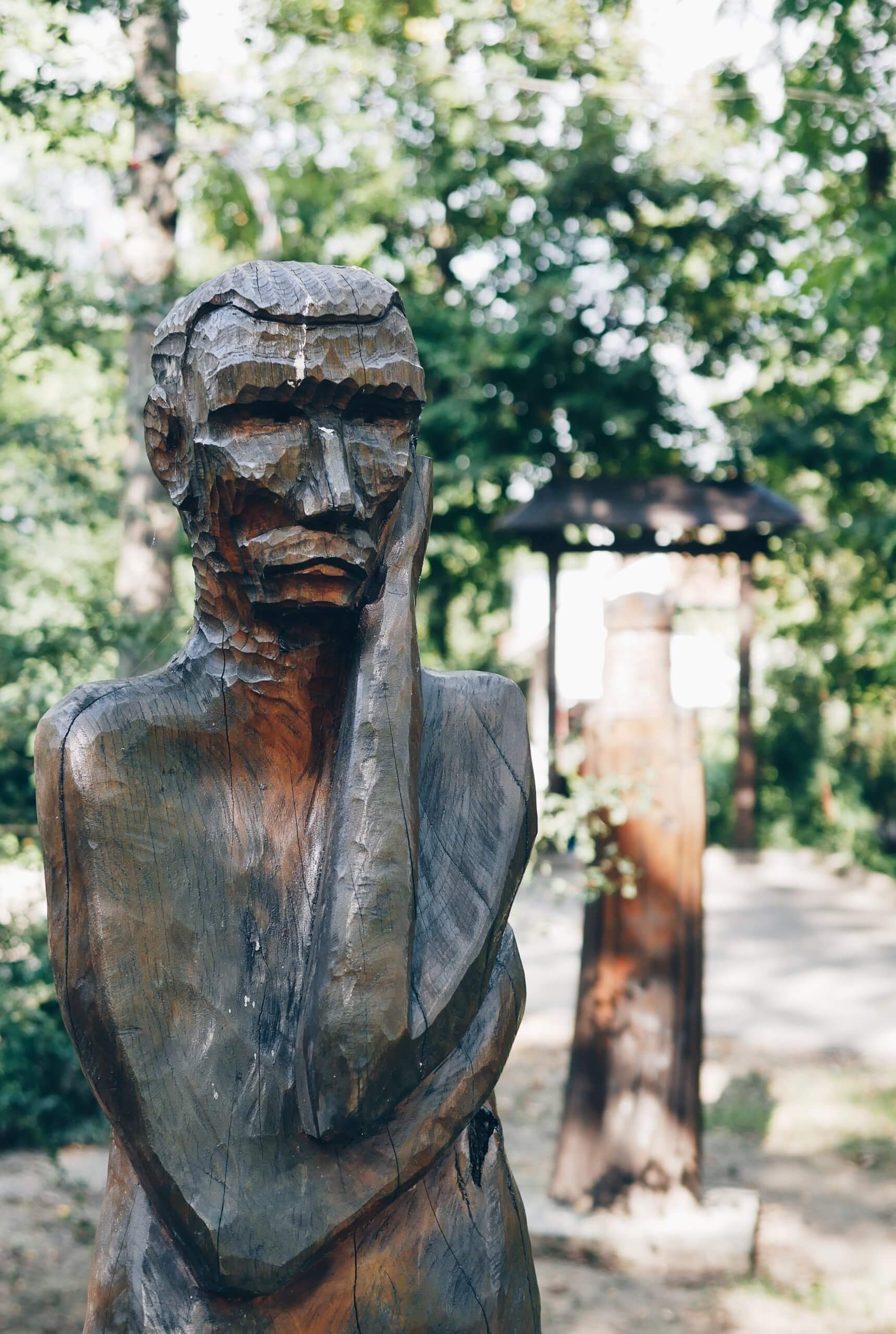 A taste of Salaš culture
Glimpse into the laid-back slower pace of life in Vojvodina
We're motoring north the following morning leaving the beautiful chaos of Belgrade behind. Our destination is the town of Subotica lying in the autonomous region of Vojvodina that borders with Hungary. This part of Serbia is flat as a pancake. As far as my eyes stretch from the car window I see lush and very fertile farmlands, a few filled with sunflowers and maize. It is hard to imagine that once upon a time there was a shallow sea here, the Pannonian Sea that covered a vast part of the north Balkan region during the Pliocene period. Eventually, it was drained to leave behind a deep, fertile soil. Fought over and occupied by several dynasties, the Romans, Huns and Ottomans and later the Franks, Bulgarians and Hungarians, have all left their mark here. The result is a very rich ethnic mix of cultures- there are no less than 24 ethnic groups in the region plus 6 official languages. When I arrive early in the evening in Subotica, I immediately spot the influence of former rulers in the beautiful architecture of the city.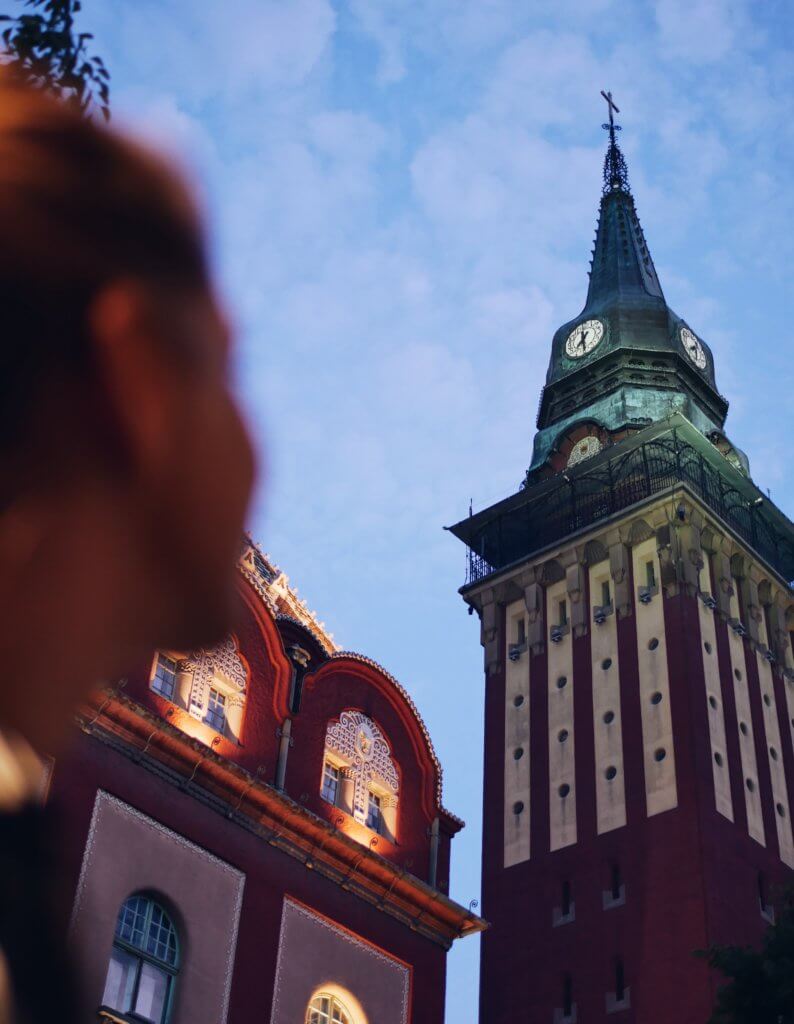 The stunning art nouveau buildings like the The Jakab and Komor Square Synagogue, a perfect example of the halcyon days of the city when the Habsburgs ruled. Subotica, in the current day remains a pleasant city to explore thanks to its colourful secessionist buildings, leafy parks and big shady trees. We are in luck on the evening we arrive. In front of the stunning City Hall (Gradska kuca), the annual Zavičajni Dani (Native Days) festival is taking place. All the kids and their doting parents are out in full in force, dressed in their native costumes. I witness a fascinating mix of style of costumes. I scan their sun burnt faces, eyes shining with excitement. Every 15 minutes, different groups enter the stage, serenaded by the local orchestra and performing with gusto to an adoring public. We soak up the festive fanfare with a refreshing pint of Valjevsko Pivo before hitting the hay.
The next morning, we're up early and heading towards Salaš Kátai Tanya in the village of Mali Idjos (Kishegyes), which is roughly halfway between the cities of Subotica and Novi Sad. The word salaš stems from the hungarian "szállás," which literally means accommodation. In this case, it refers to small farms with family homes, akin to ranches, specifically located in Vojvodina. Visiting a salas is a must on any trip to Serbia. Besides a relaxing rural retreat, visitors are offered an insight into the unique mix of local cultural heritages followed by a generous spread of local dishes that allows you to discover the region's unique food heritage.
Salaš Kátai Tanya was born out of a simple idea- to offer an art camp for local kids back in 1995. The popularity of the summer camps soon led to a dining room, kitchen and other premises being built to cater to the kids, followed by the farm. The construction of the "jurta", (a building showing a typical abode of the ancient Hungarian tribes) and the `koplyafák` in the playgrounds: burial totems of the Szekely Hungarians, gave me an indication of the strong Hungarian influence here.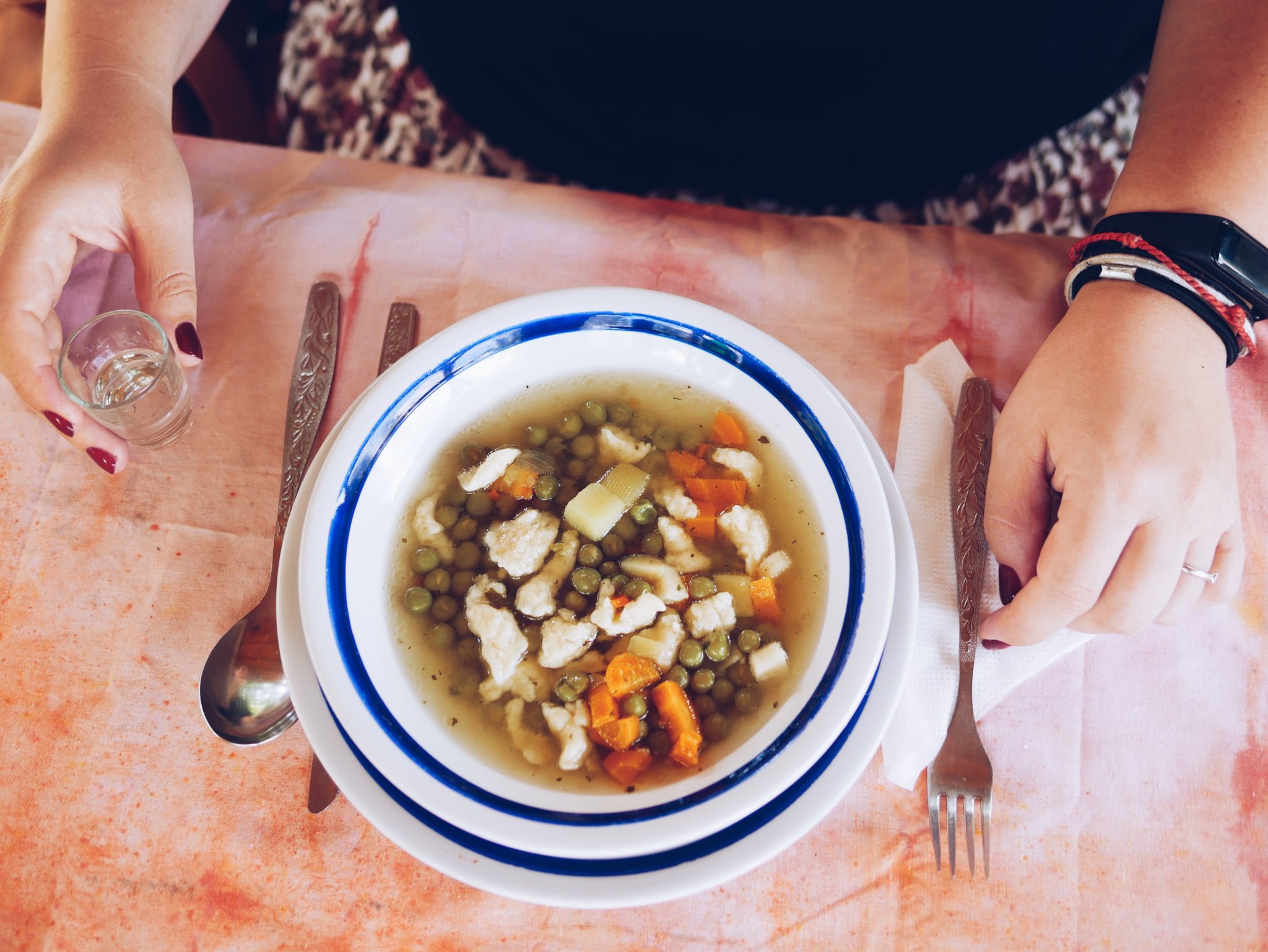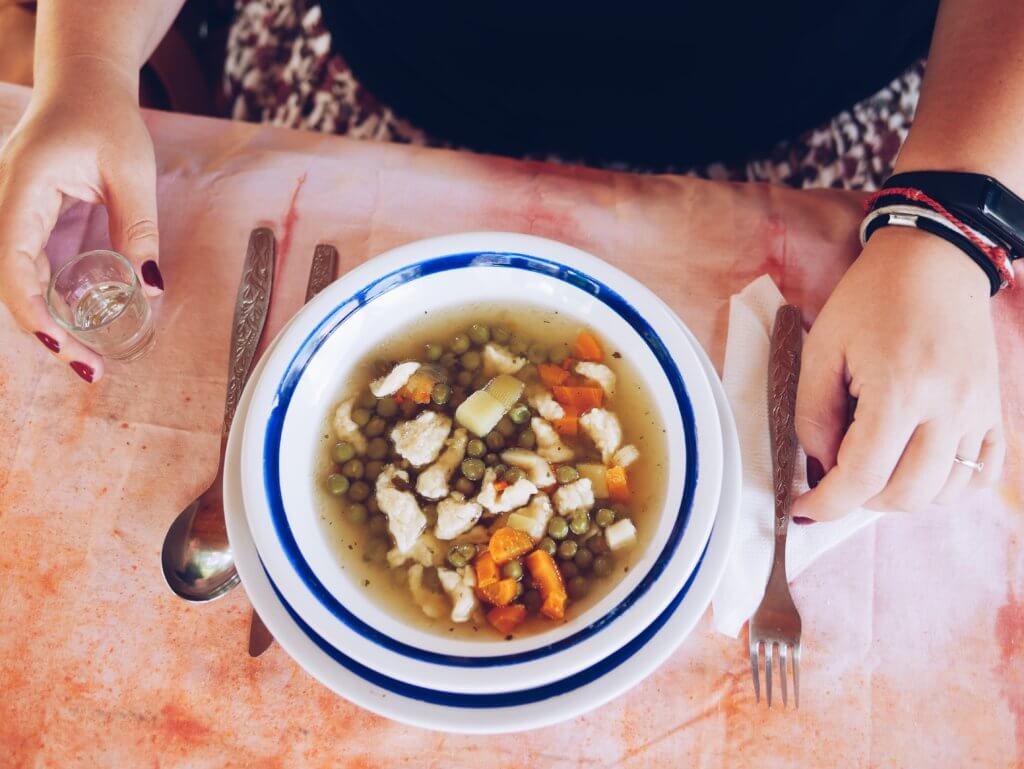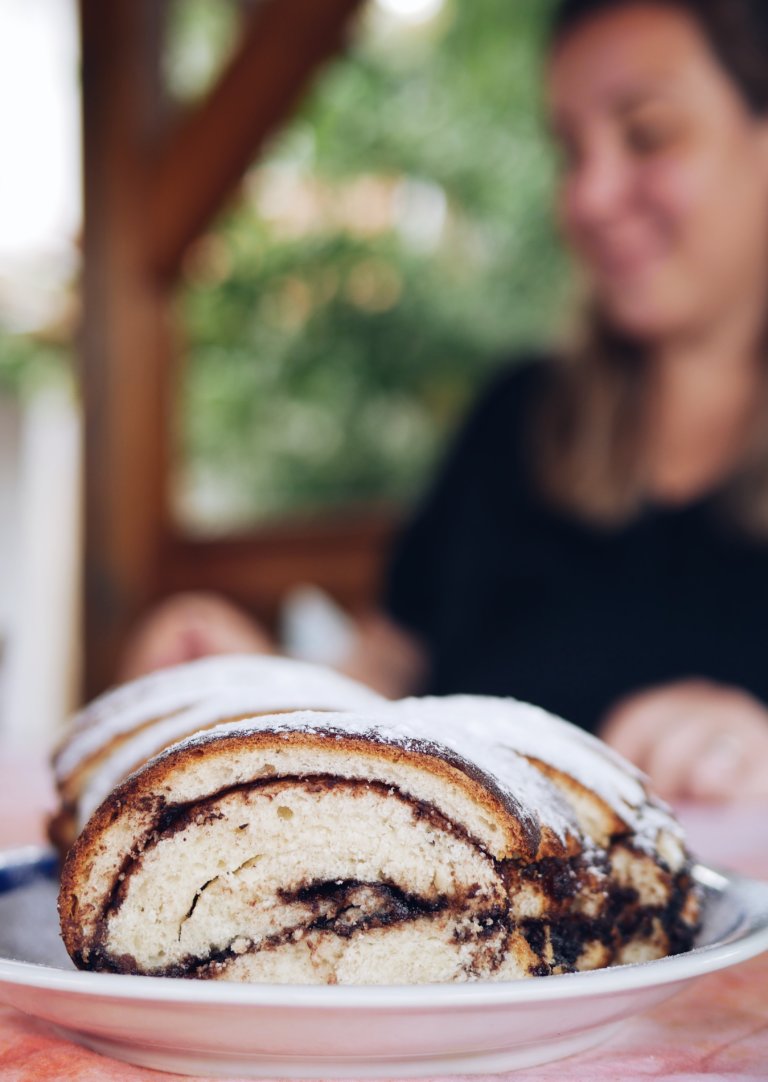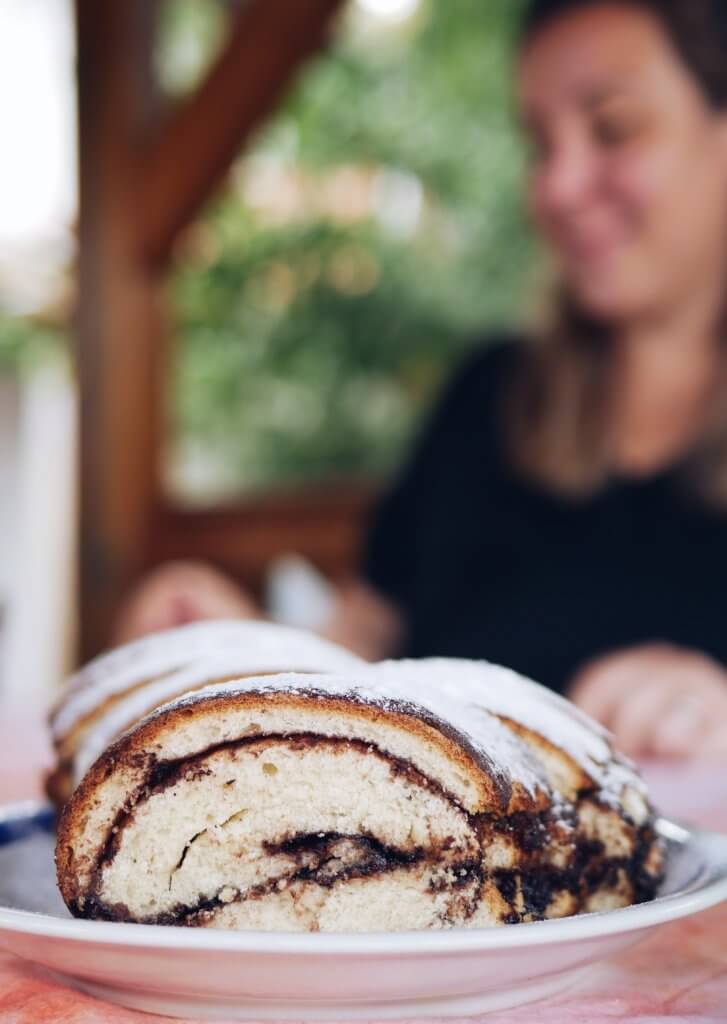 When I arrived at Katai Farm, Annamária Kátai and her family made us feel right at home and most importantly, immediately fed us. In a large outdoor dining space, we feast on a number of traditional dishes and drinks.The dishes had a mix of influences, Hungarian and also Serbian.
'Our food is influenced by our Hungarian roots. However, when we visit my sister's mother in law's house for Orthodox Xmas, we learnt about Serbian dishes we never knew about. Our food reflects the best of Serbian cuisine but also our own culture plus a few dishes from our travel.'
Annamária Kátai, Salaš Kátai Tanya
We start off with a delicious vegetable soup with semolina dumplings and followed by a plate of grilled local meats like šunka, Kulen and Kobasica, roasted potatoes accompanied by some Ajvar, a relish made with red peppers and garlic plus some Serbian style coleslaw and cabbage salad. We tried to digest this wonderful food with copious amounts of their homemade quince rakija. We finished off the meal with a strudel.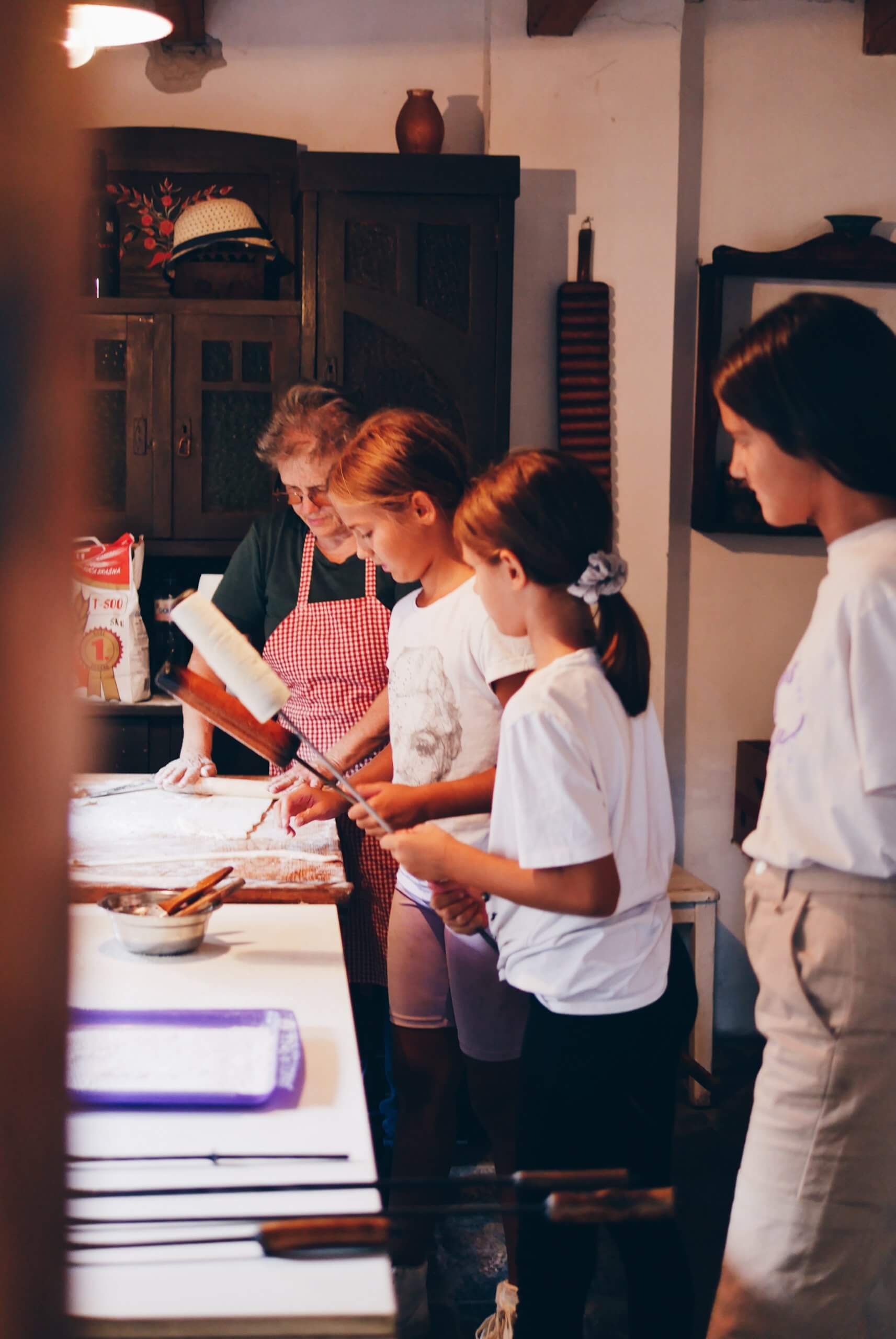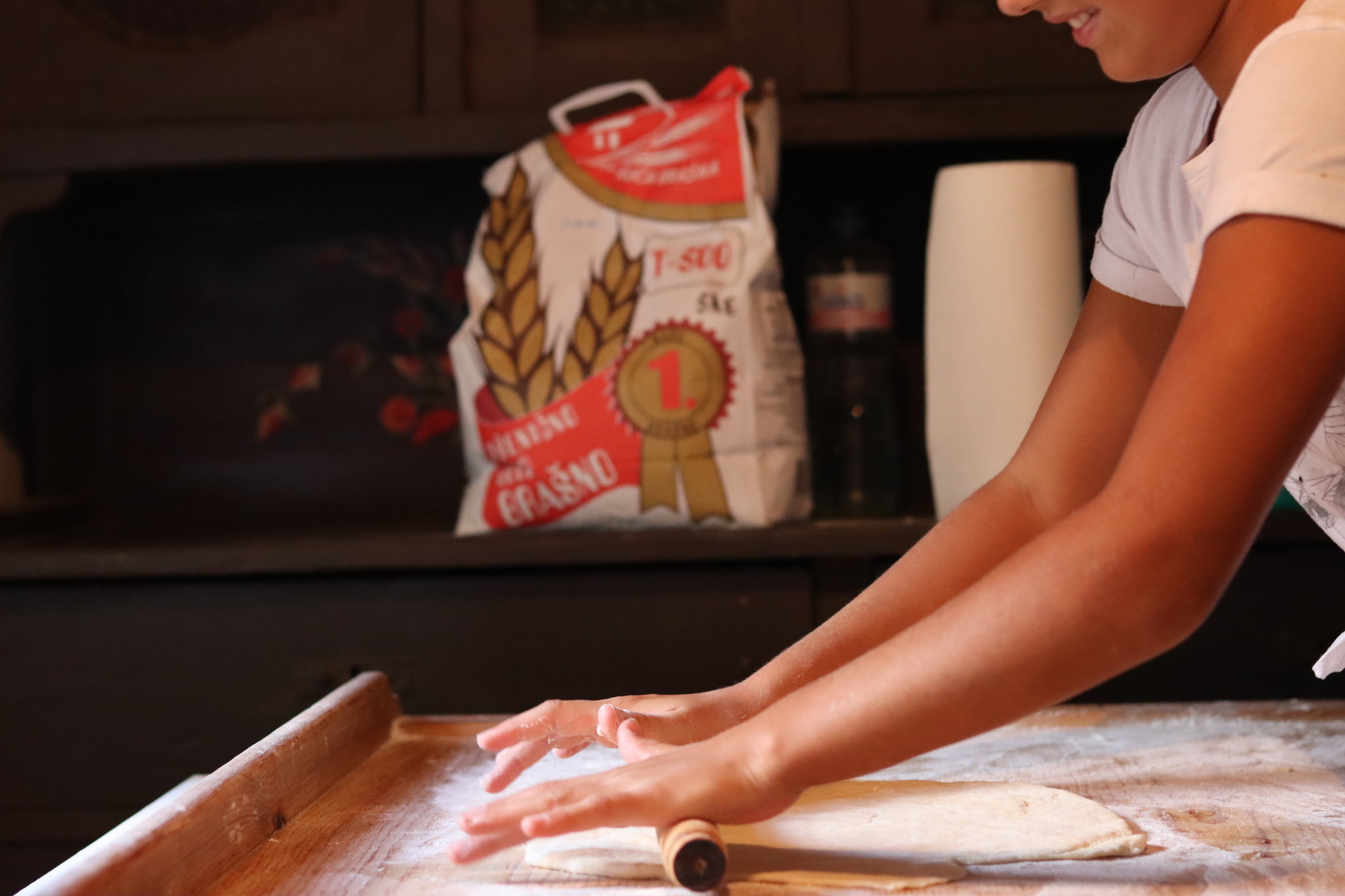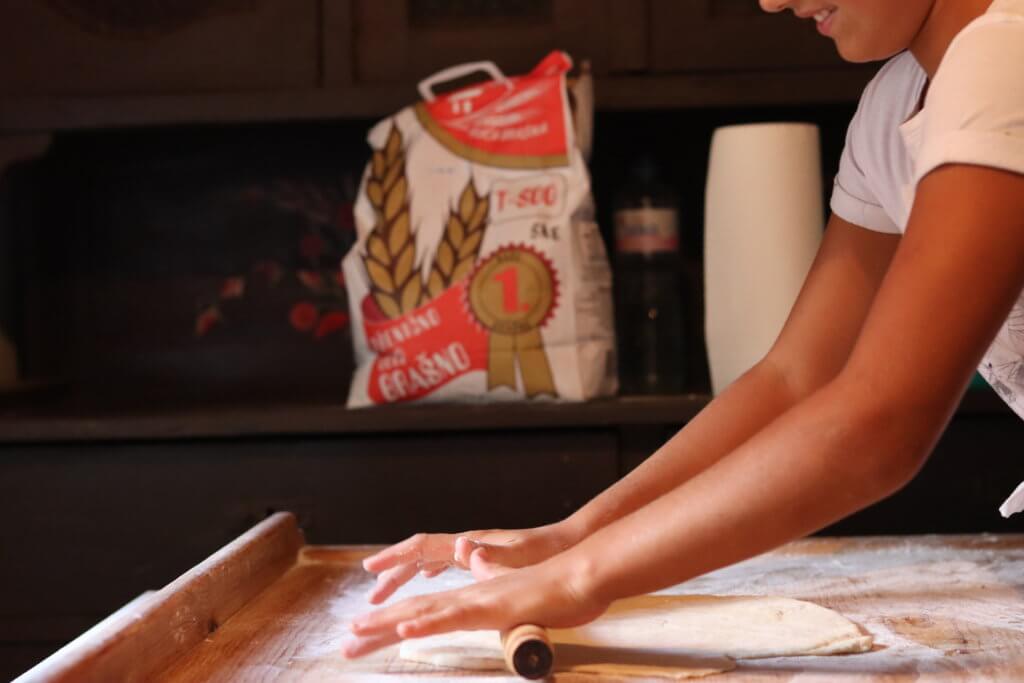 After lunch, we also paid a visit to their Bakery Museum in Mali Idos where the kids of the family showed me how to bake over an open fire, Hungary's oldest and most famous pastry, a cake named kürtoskalács aka chimney cakes.
I'm humbled by the enthusiasm and passion of the kids when preparing the dough for the kürtoskalács with their grandmother at the bakery museum. The simple way of life here, the century old sustainable farming practices, the unique ethnic culture and traditions that have been preserved here are fascinating to observe. Everything we ate and the people we met here, made us feel like we were a million miles away from Belgrade.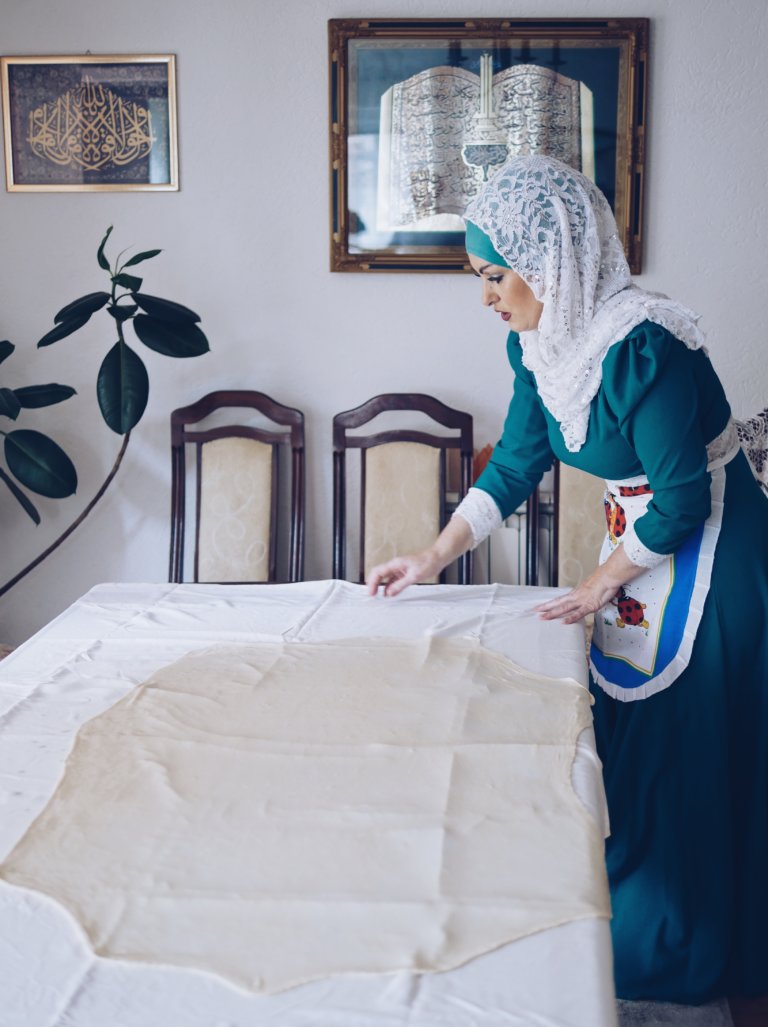 A few hours Prijepolje with Sabiha

Dacić
Understanding the Ottoman influence on the local Bosniak cuisine
Our last stop on the roadtrip was the border town of Prijepolje with roughly 36,000 inhabitants, nestled in western Serbia. It is a place where East met West throughout history, most notably in the 15th century when the Ottomans conquered the region. The city has a mixed population of Serbs (52%) and Bosniaks (44%). Despite the challenges of the past decades, the Serbs and Bosniaks here live in harmony, side by side. To understand better the Bosniak influence and heritage, I was invited to the home of chef Sabiha Dacić.
who runs a very popular cookery show on Kitchen TV.
Sabiha's mission has been to be preserve the original recipes and traditions of the Bosniak food culture which originates from the 15th century when the Ottomans came to Serbia.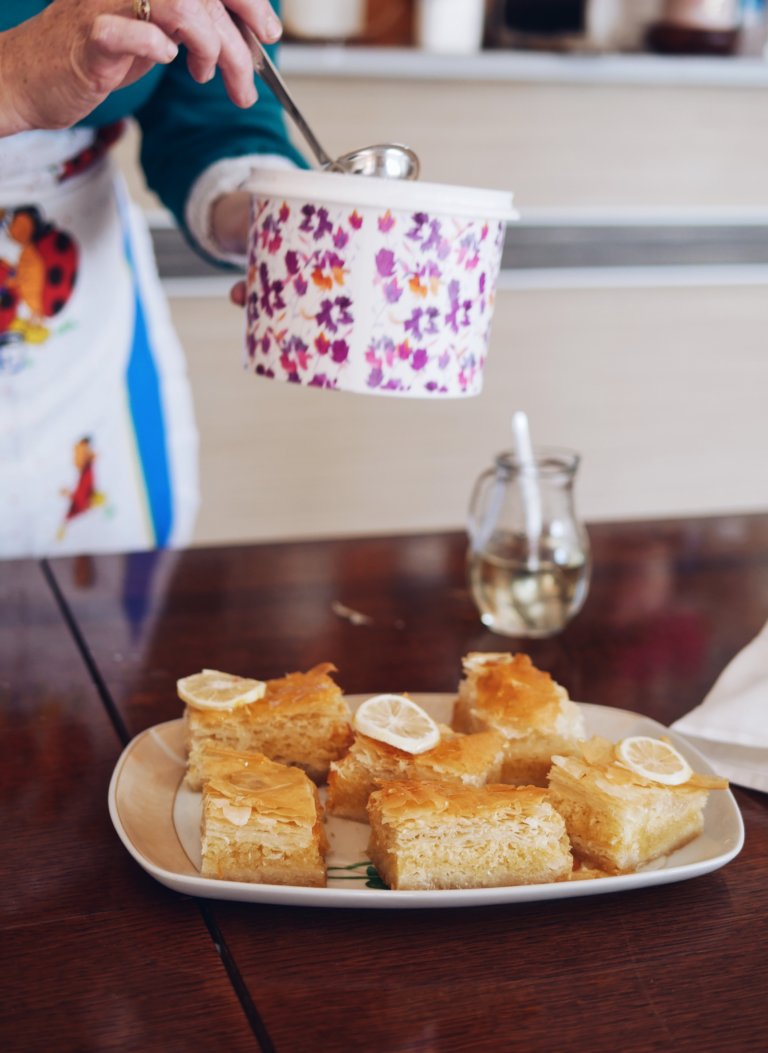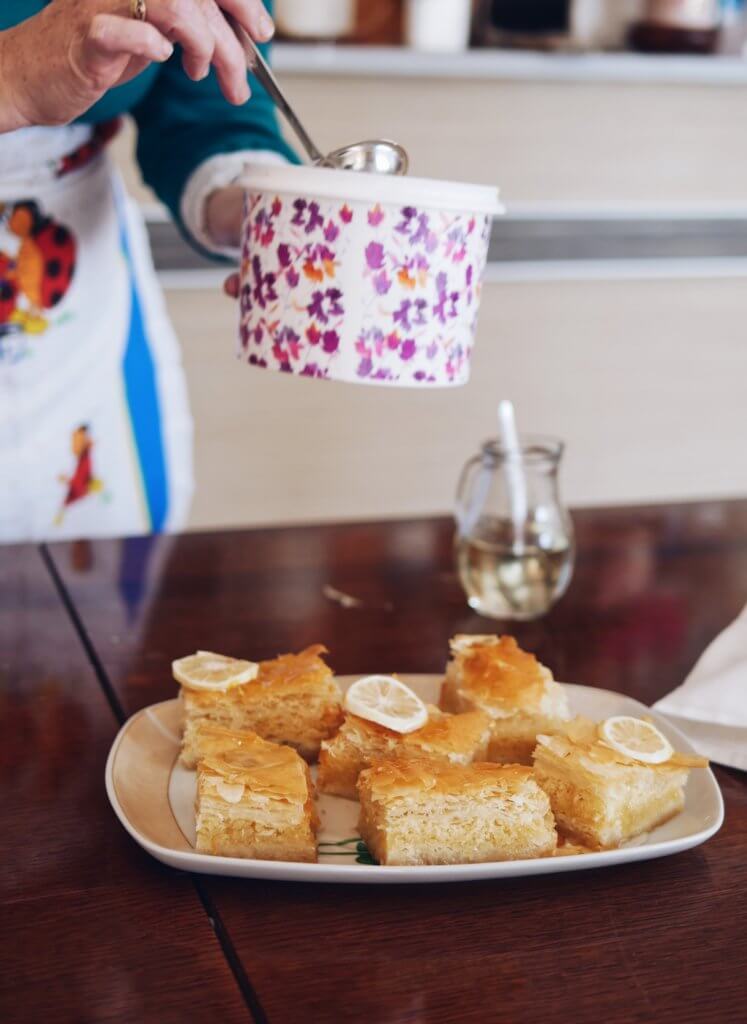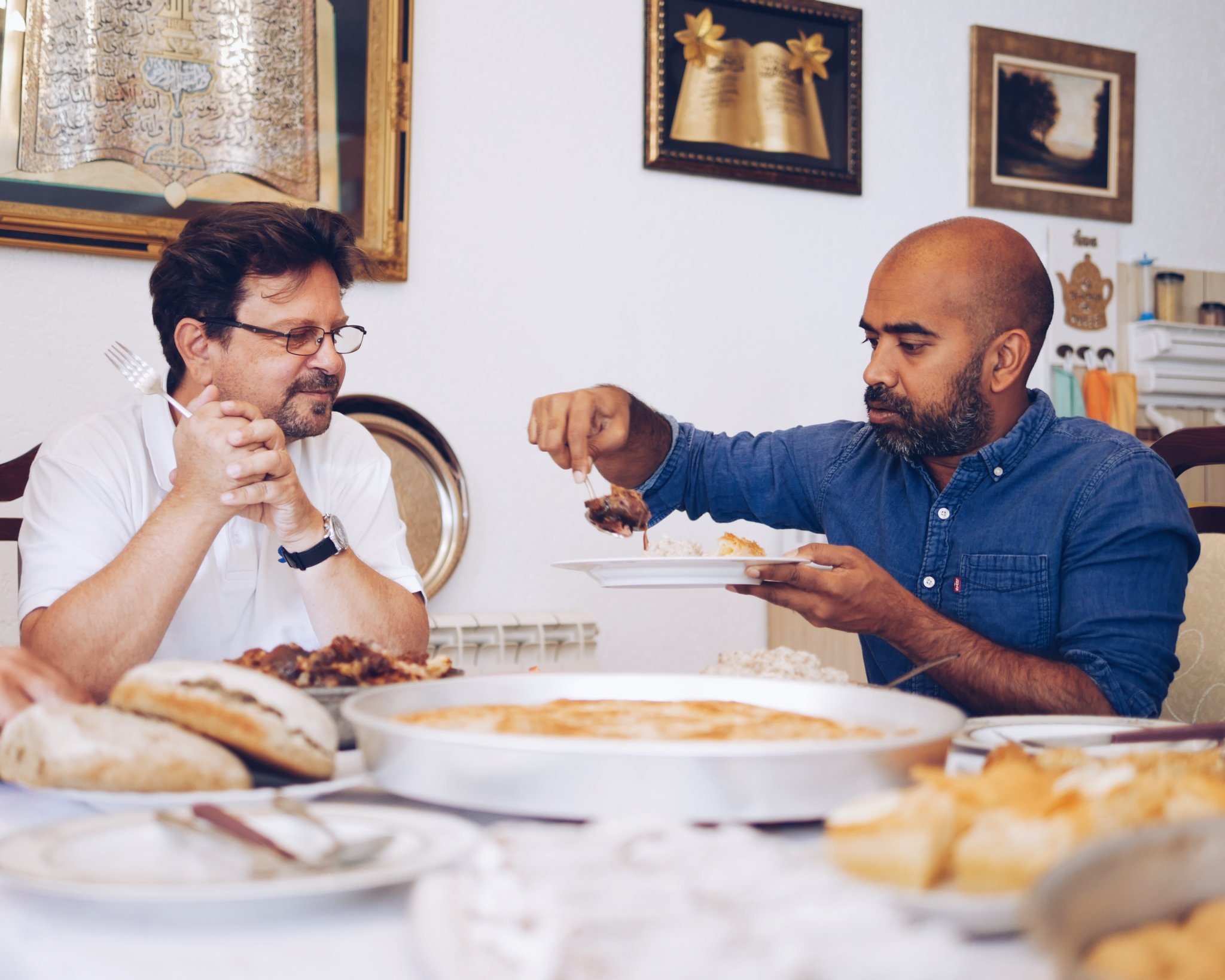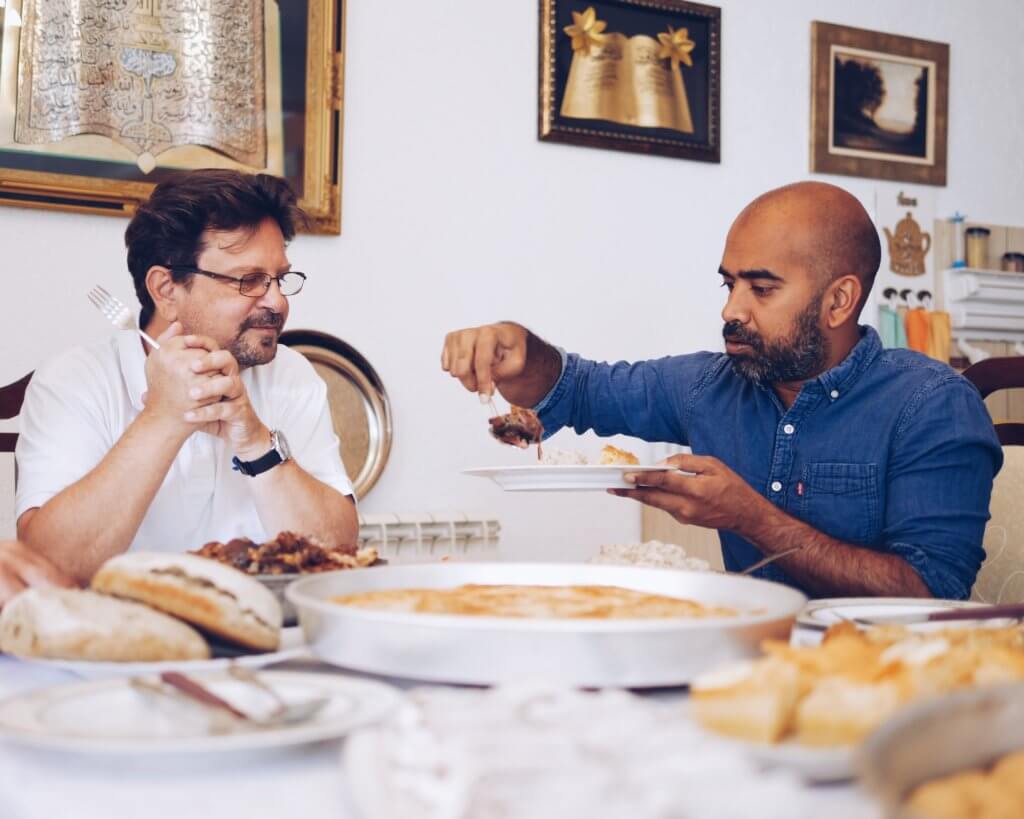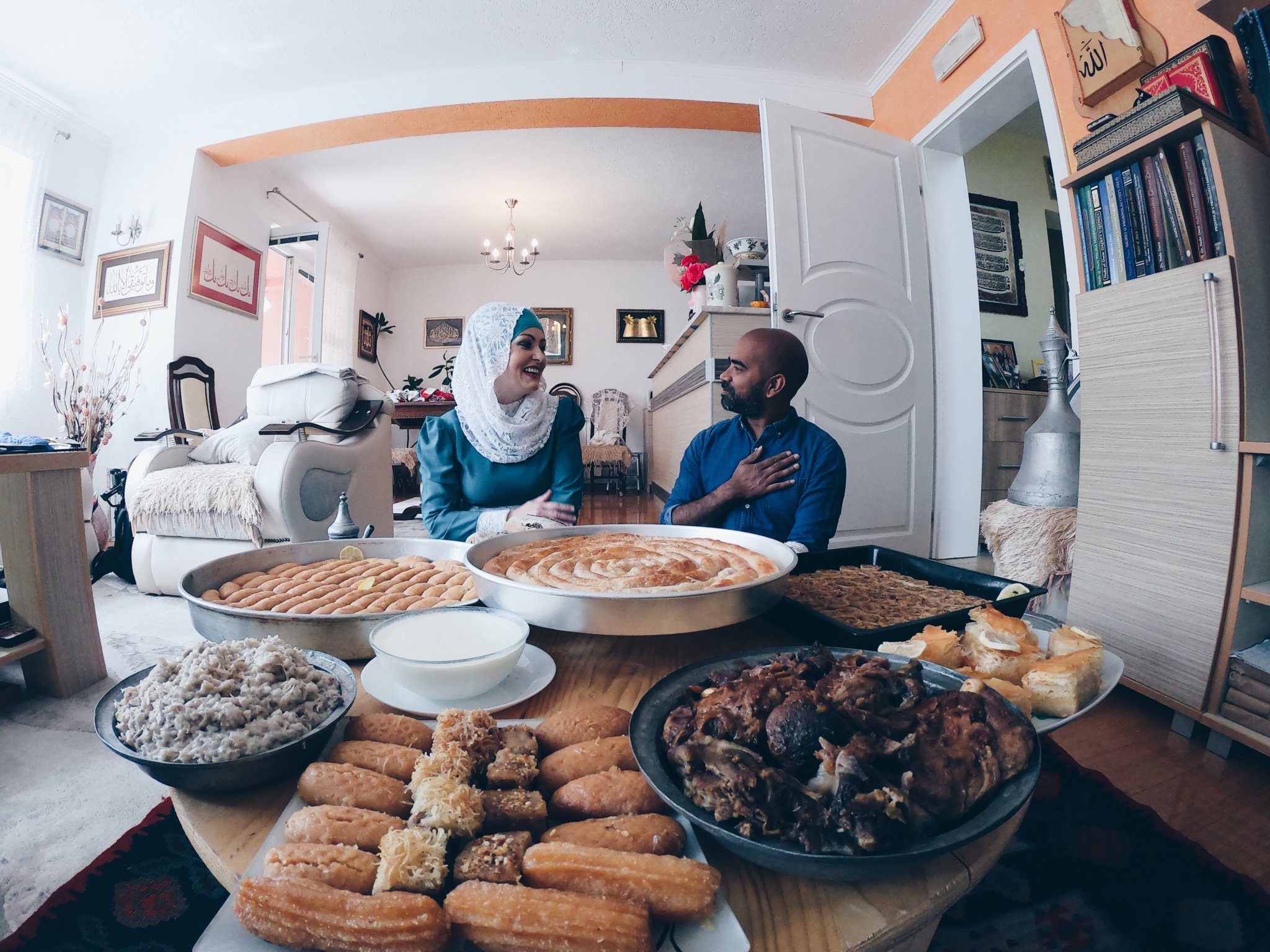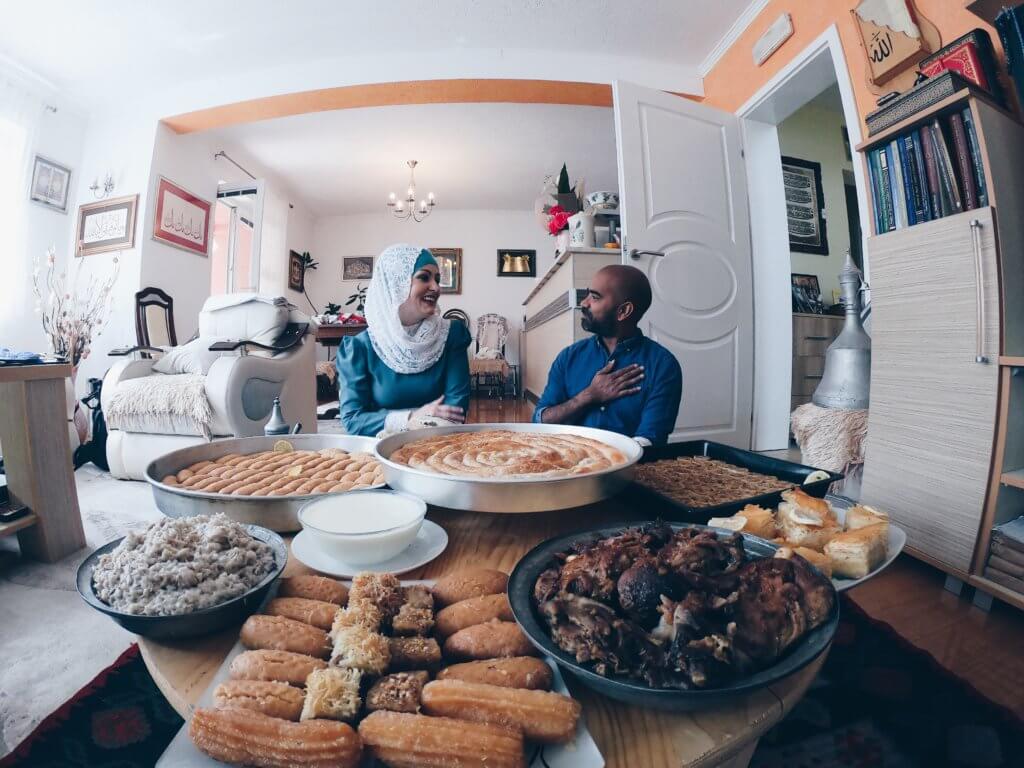 Sabiha created an amazing spread of dishes for us. We were treated to a range of dishes, all which have the Ottoman DNA like Meso Na Pari Pod , a roasted leg of lamb which slow cooks in its own juice for several hours in the oven Ceske, a meal made from chicken and grain. After that we were treated to sweet dishes ranging from the local Posadusa Baklava that has walnuts to stuffed Kadaif, a sweet dessert made from pastry soaked in sweet, sugar-based syrup and then some Tulumba-a deep-fried doughy dessert drenched in syrup. Bosniaks love sugary, buttery desserts. These are definitely not for the faint hearted but are absolutely delicious.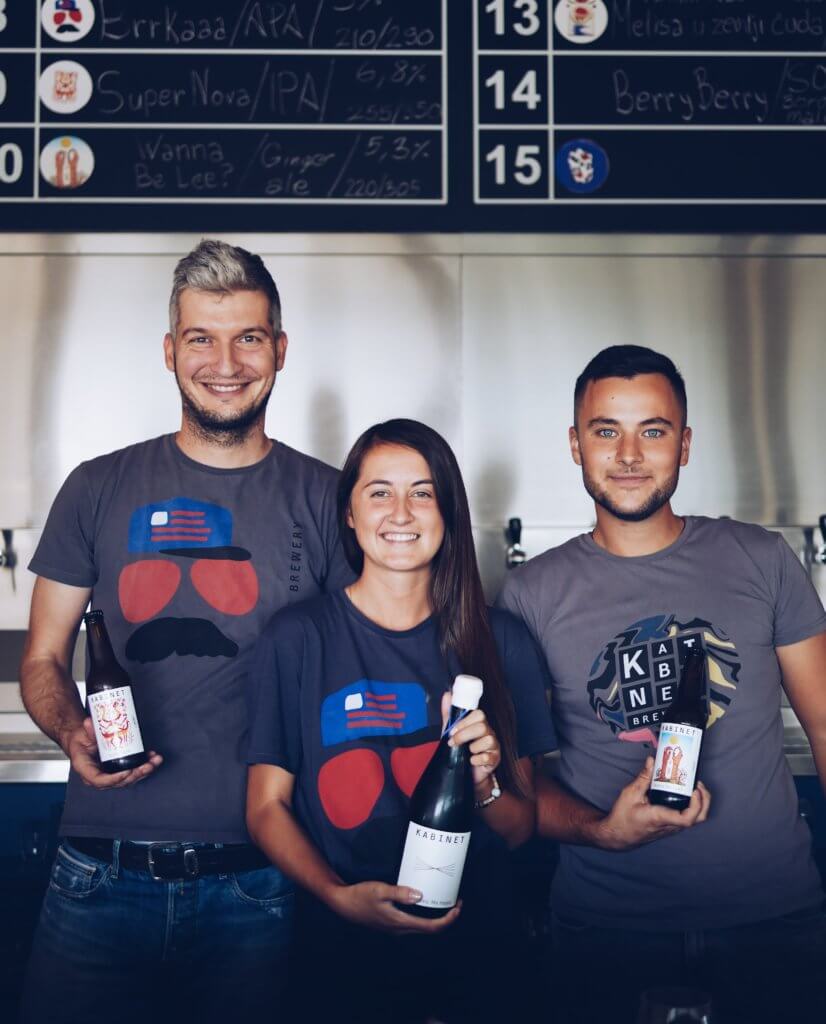 It is hard to summarise this trip to Serbia.
It is an undoubtedly complex place to visit but it's that constant feeling of being on the edge of things that makes them a bit more vulnerable, a bit more bold and open to sharing their life I guess? The several centuries of pain and conflict have made them more present in the moment…and for them, there is no better way to be present and celebrate life than enjoying food and a drink. Every meal is a celebration and affirmation of life. An act of rebellion. That's Serbia. While they all come from very different backgrounds – Sabiha, Lepi, Branko and Annamarie Katai's family, they all had one unifying thing- their undying love of sharing their food, their story and finding connection and purpose through their food.
After centuries of conflict, being misunderstood, standing at the crossroads of civilisation, I feel it is Serbia's time to shine. Come to Serbia soon. Not just Belgrade. Get out of the city and experience real Serbian warmth and gastronomy. Just wait for the white horses to appear, for the ride of your lifetime.
Disclaimer: I visited Serbia along with Sabrina, thanks to a kind invitation from the Serbian Tourism Board. This trip was created and managed by me in association with the Serbian Tourism Board. As always, I maintain full editorial control of the content published on this site.