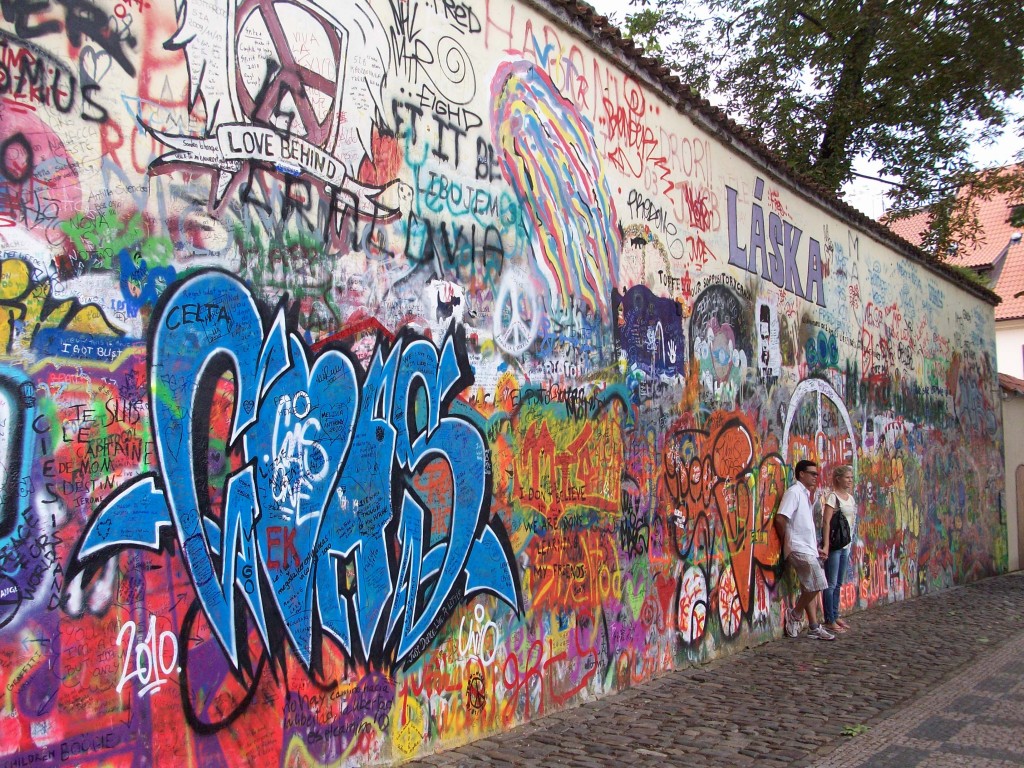 Belatedly, after a few technical glitches with WP, I am glad to present Emma's third and final chapter of her great Euro backpacking adventure with her Mum. Save the best for the last….the grand finale is in Prague, the ultimate European backpacking destination.
If you missed , here is the first and second part of Sparky's travels with her mum.
Seven days in to our ten-day Euro trip, I was sure Mum was ready for the big one: Prague. The ultimate European backpacking destination, with a thriving nightlife, plenty of culture and lots to see and do, I was hoping my finale would really impress my once reluctant travel buddy.
I'd booked three nights at Hostel Marabou (Konevova 738/55), which at CZK300 (about £9) a night, was an absolute steal. What I'd failed to mention, was that it was a 14-bed dorm…
We'd flown from Cologne to Prague with German Wings for €75 each, the biggest expenditure of our whole trip.
First stop of course, was Charles Bridge. Over 500 years old, this stone bridge connecting the old town to the portion of Prague on the other side of the Vltava river is a cobbled path to history, which is incredibly atmospheric at dusk, or so I hear. Unfortunately we chose to arrive at around 11am, prime tourist time, and the crowds and buskers were out in force.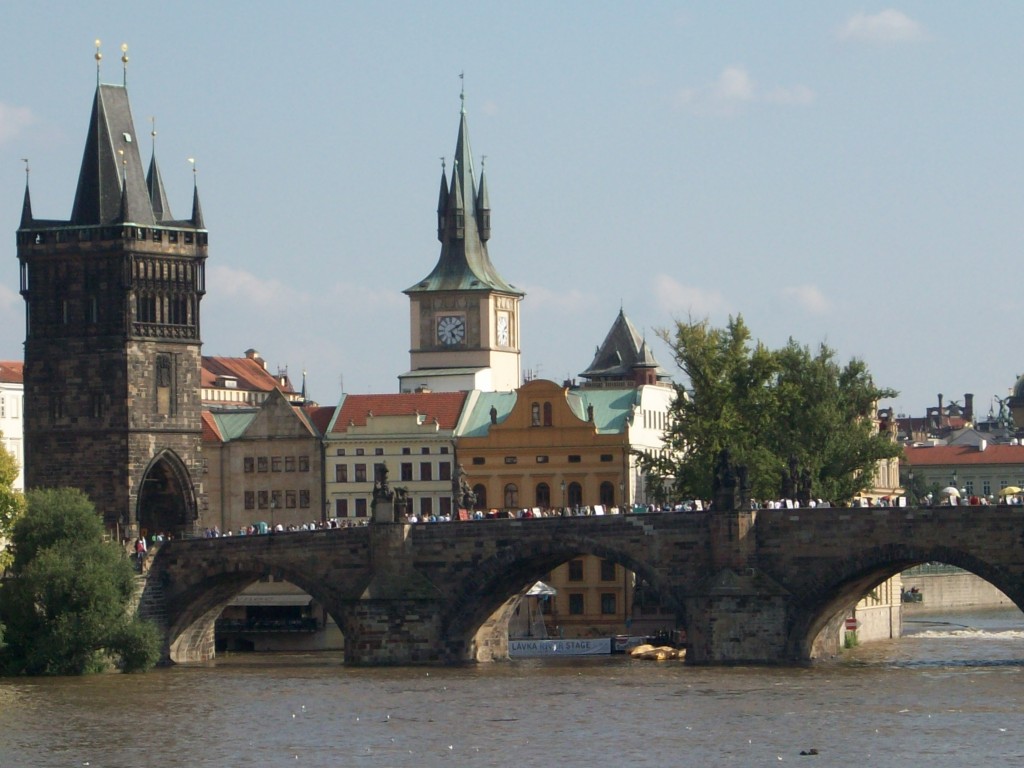 I found Prague on the whole incredibly touristy. I'm not sure I saw one local on the streets, except for a shady looking nine-year-old boy on the lookout for unsuspecting fools to pickpocket. Nevertheless, we battled through the throngs of sightseers as we headed towards Prague Castle, stopping for a delicious, warming goulash in a bowl of bread on the way (Kč100 – our cheapest lunch yet).
The castle was beautiful, more of a sprawling collection of buildings in various architectural styles than the British castles I know, all overlooking the expanse of city below.
Tickets cost Kč250.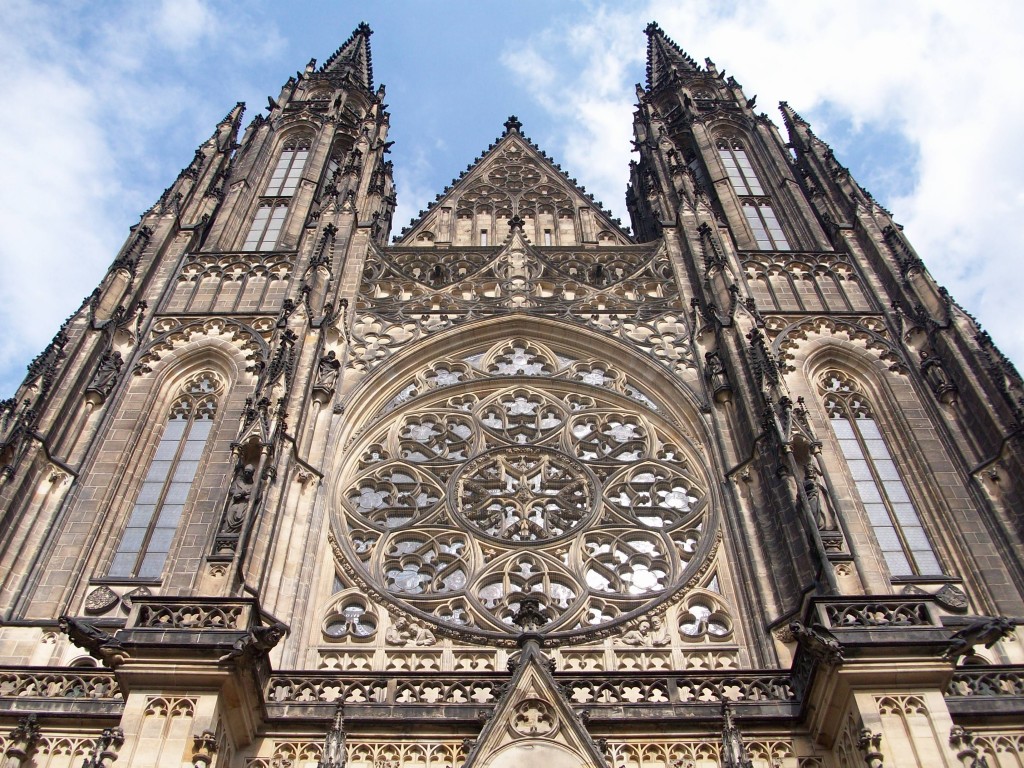 As we descended, the heavens opened. Time for a mad dash to the nearest museum! The Kafka museum is a must-see for any deep and dark literature-lovers. It just so happened that I had been studying a writer influenced by Kafka's works, so I was keen to check it out. It was hands down one of the most engaging, well laid-out exhibitions I've ever been to. Even if you haven't read The Trial, the life of this talented yet troubled man is documented so well you'll be eager to find out more.
Entry cost Kč 120.
So, after a very cultured day, we returned to our dorm, which had – unfortunately for my mum – morphed into a nightclub for its residents.
A sleepless night led to a tired and fed up mama, so we decided to relocate to a twin-room in St Christopher's (Odboru 4, 12000, Praha 2, Kč2000 per night) – nothing like a little luxury to treat ourselves at the end of our trip!
For the last day or two we soaked in some more of what Prague had to offer, including the Torture Museum (scary stuff) and the Lennon Wall (inspirational). I was a little bothered by the crowds, but Prague's appeal still shone through the mobs of camera wielding sight-seers (of which, I realise I was one). I'd like to go again in the winter time, as I'm sure it would incredibly romantic.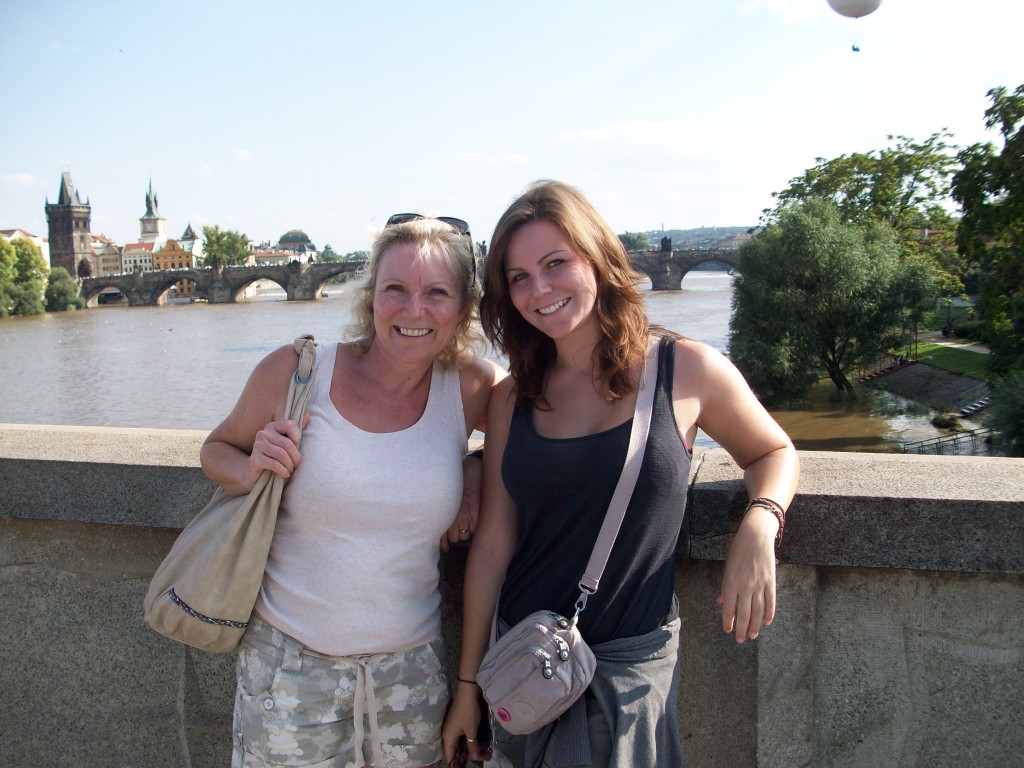 And just like that, my travels with Mum were over. I'm not sure she'd do it again – hostels aren't quite her thing – but we had a fantastic time and at least she can rest knowing her itchy-footed daughter can look after herself when it comes to travel. I think we'll be sticking with spa-breaks from now on, and I'll save the backpacking for my friends!