Latest guest blogger for BudgetTraveller is Emma Sparks, talented upcoming blogger and blogger in chief at Sparky Sees the World.
You can  follow her on Twitter to keep up to date with all things 'Sparky'
Today's post is the first of a series of posts about a Eurotrip Emma undertook with her mum a few years ago where they visited  Brussels, Cologne and Prague  before travelling to Croatia, Slovenia, Berlin, Amsterdam and Paris.
Enjoy….
Parents can sometimes worry too much when it comes to travel.
The stressful run-up to family holidays and weekends away are bad enough, so when it's time to suggest you go away on your own, it's important you are prepared for the onslaught of probing, angst-ridden questions:
'You're going on your own?'
'Isn't *insert completely safe country here* dangerous?'
'What will you do if you lose your passport/phone/money?'
'Will you call me every day?'
Repeatedly explaining yourself can be a bore, not to mention a waste of your precious trip planning time; that's why when my mum began to express her doubts about my Euro-trip, I took a different approach: I decided to take her with me.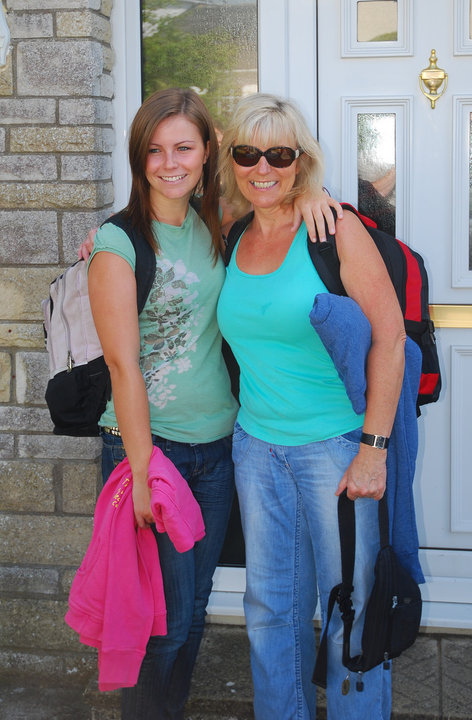 I was going to show her how organised and street-smart I was, how independent and adventurous I could be; I even hoped I might give her the travel-bug, so she would understand why I'm so motivated to see this world we live in.
Reluctantly agreeing to forgo her usual 2-week sun-bathing session for ten days on the road with me, my lovely mum didn't have a clue what she was in for. As far as mothers and daughters go, we are pretty set. We're extremely close and rarely exchange a cross word; this would be fine…right?
Brussels
Mini rucksacks packed and cats cuddled goodbye, Mum and I set off for Brussels. A train ride to London from Cardiff in itself was a novelty for my home bird companion. I grinned with excitement, proud that I was showing her how well-prepared I could be. As we were splitting the budget 50/50, the trip was definitely on a shoestring and I'd planned it with that in mind.
The Eurostar to Belgium was a comfortable two-hour trip. After nearly losing ma mere on the STIB Underground network (I like to walk at a Londoner's pace), we made it to our first hostel, Brussels Hello Hostel, on Rue de l'Armistice. Crossing all my fingers and toes that she wouldn't turn her nose up at our €22-a-night dorm, we opened the door to a clean, spacious bright all-female room.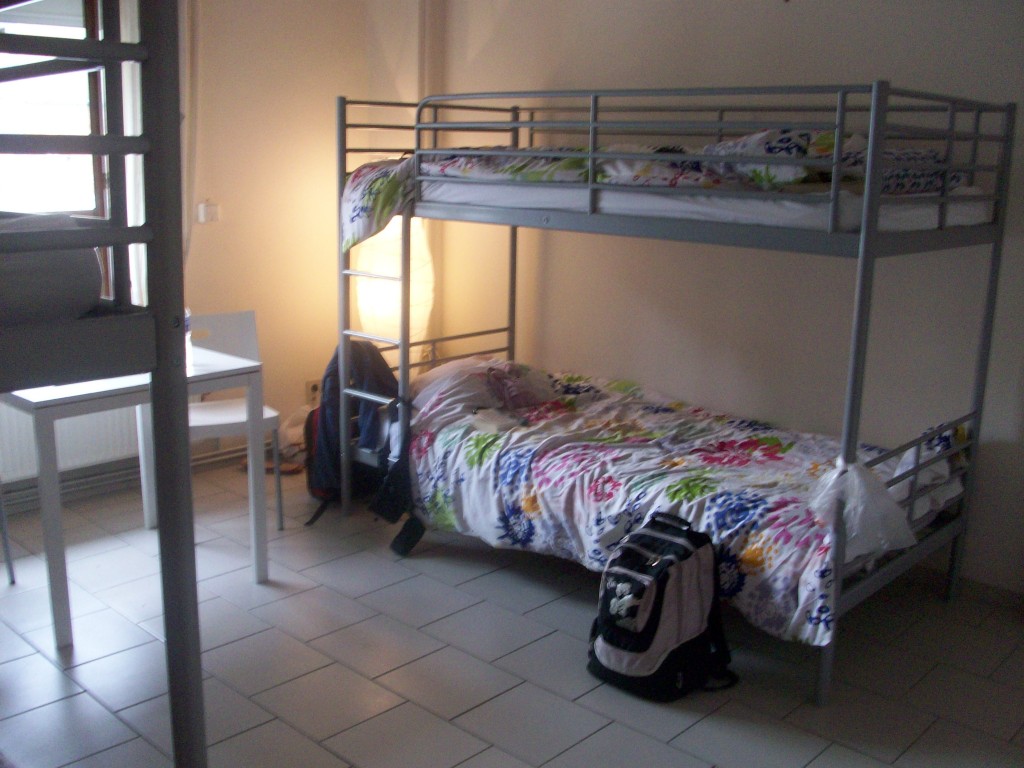 The first test was over. Next: dinner. Budget travel often means cooking for yourself, so we indulged in some simple but tasty grub from the local supermarket. Sitting at the little table next to the wide windows of our room, we could have been in a restaurant. Not bad for €10 total: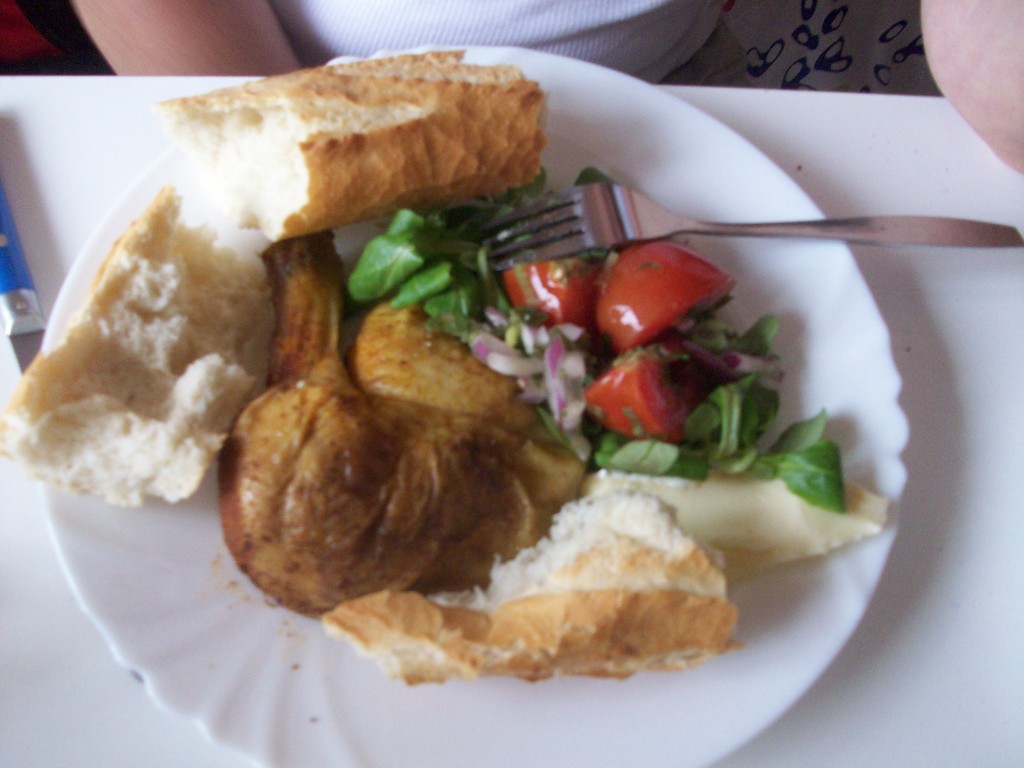 The next day, after a surprisingly comfortable sleep, we set off for a day of exploration. The sky was ominously grey, and I couldn't help feeling guilty that I was depriving Mum of her annual poolside tanning holiday; nevertheless, we zipped around the city, taking in the sights.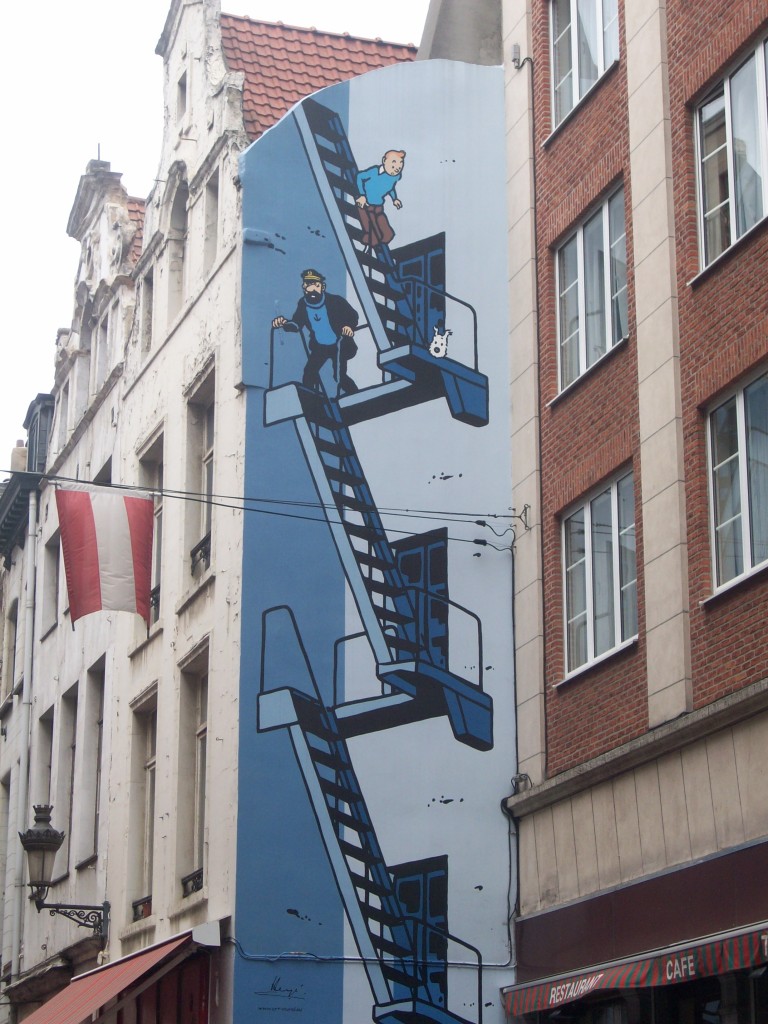 Brussels may at first look a little grey and boring, particularly when you add the fact that it is the home of the important but a-tad-too-complicated-for-me European Union, but snippets of this city's personality soon seep through the concrete and clouds:
Our first stop was the Grand Place, a large square surrounded by imposing baroque architecture.
As well as galleries and the town hall, the Grand Place is also home to the Tourist Centre. From there we went in search of one of Brussel's quirkier attractions: Le Manneken Pis.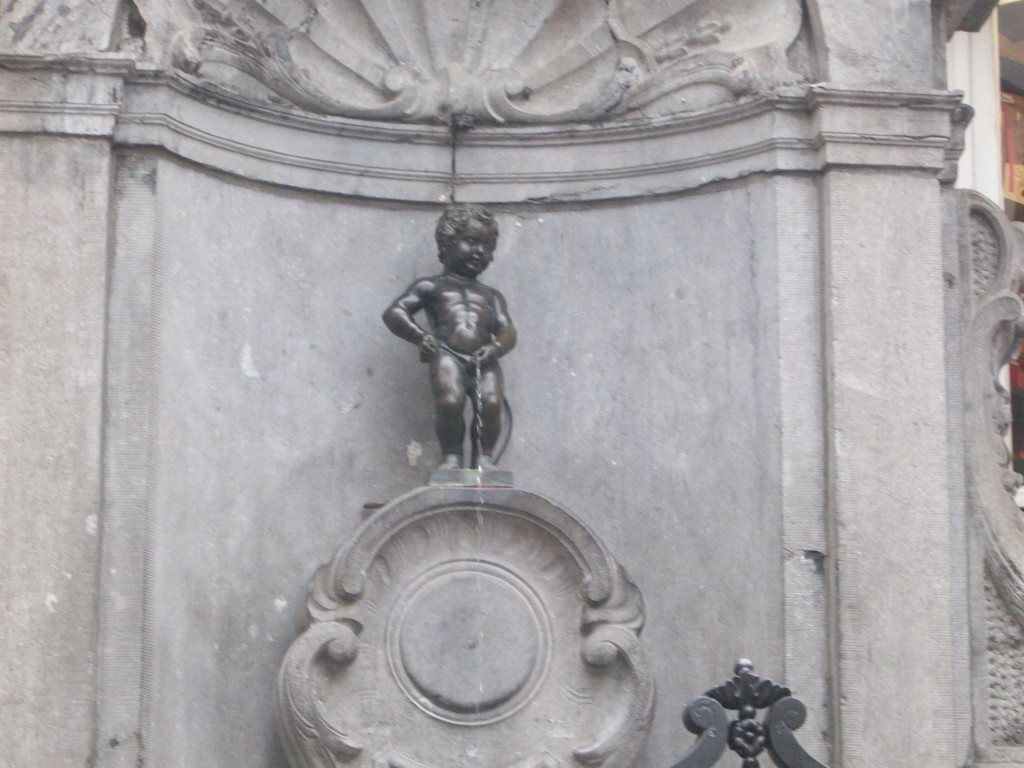 Obligatory photo next to the mischievous nipper done, we headed – via the Comic Strip museum – to an architectural monument I was desperate to see.
The Atomium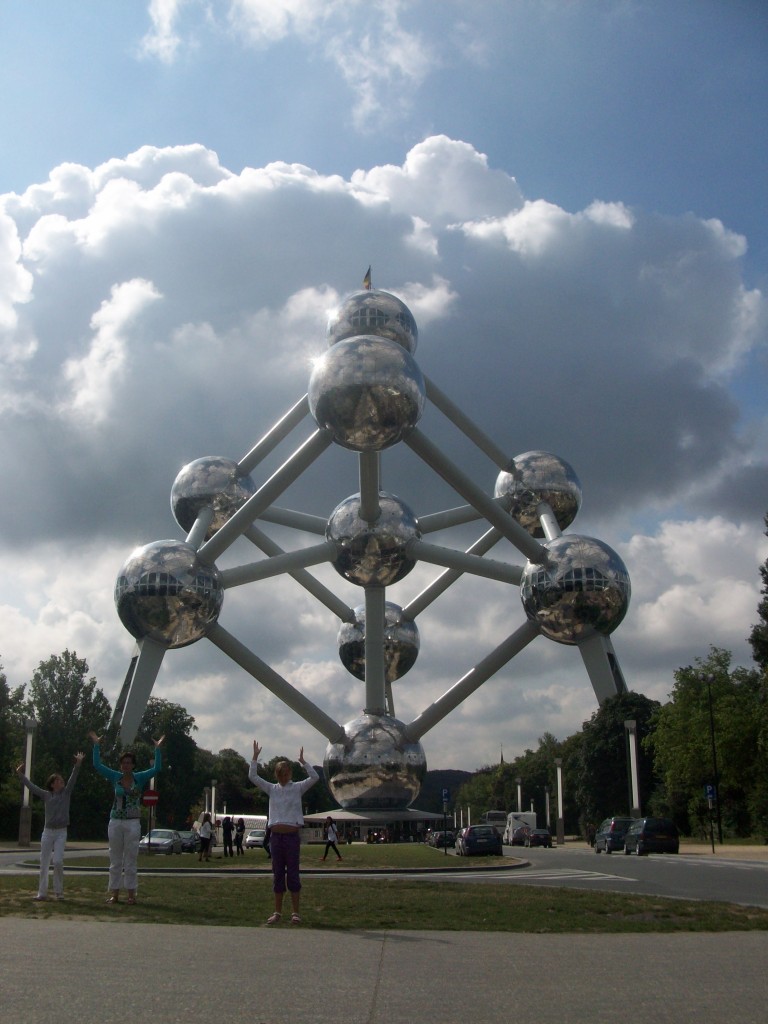 This unbelievably futuristic creation was built for the 1958 World Fair and currently houses numerous exhibitions and spaces for the public to admire. That's right, you can actually enter this alien structure and take escalators to each section. Adult entry costs €11.
I'd highly recommend it.
Stuffed with Belgian chocolates and comfortably adjusted to hostel life, the next day we hopped on a train to our next stop: Cologne, where our adventures would continue…