Awarded the best hostel in France in 2016, Slo Living Hostel Lyon is a great combination of a lively convivial atmosphere and a relaxing setting. Located only 10 min away from the heart of downtown Lyon, you will enjoy its outside patio full of hammocks and plants, its comfortable mattresses and very clean spaces. Their friendly and helpful staff members are always glad to share tips and great addresses in town. Try their Slo Living Hostel App for walking and cycling itineraries in Lyon, it's free and usable in airplane mode.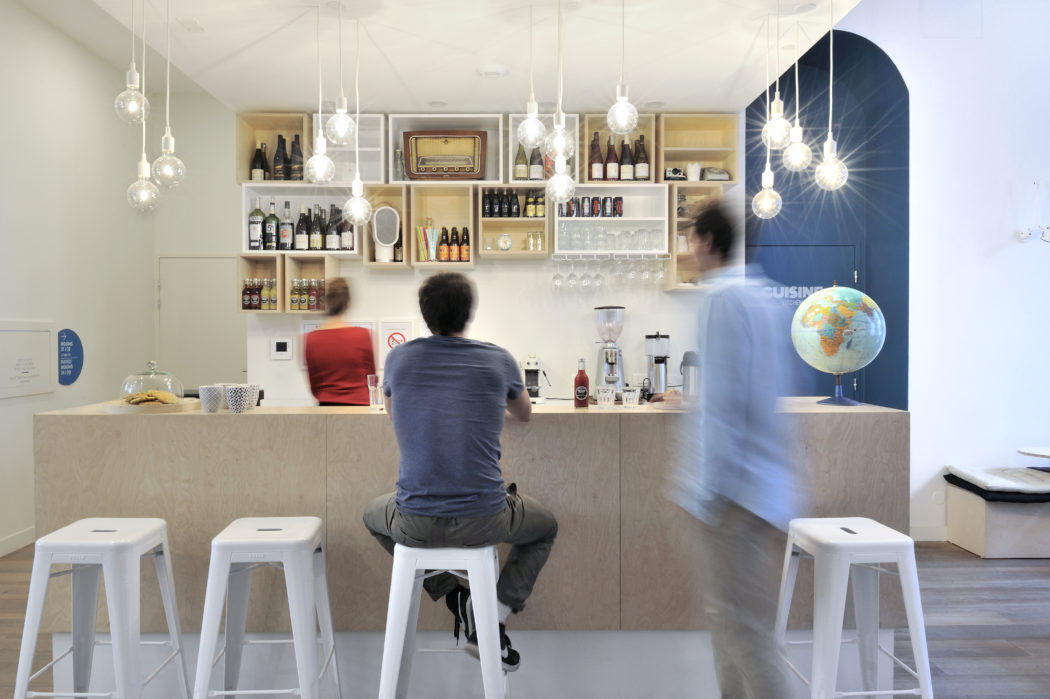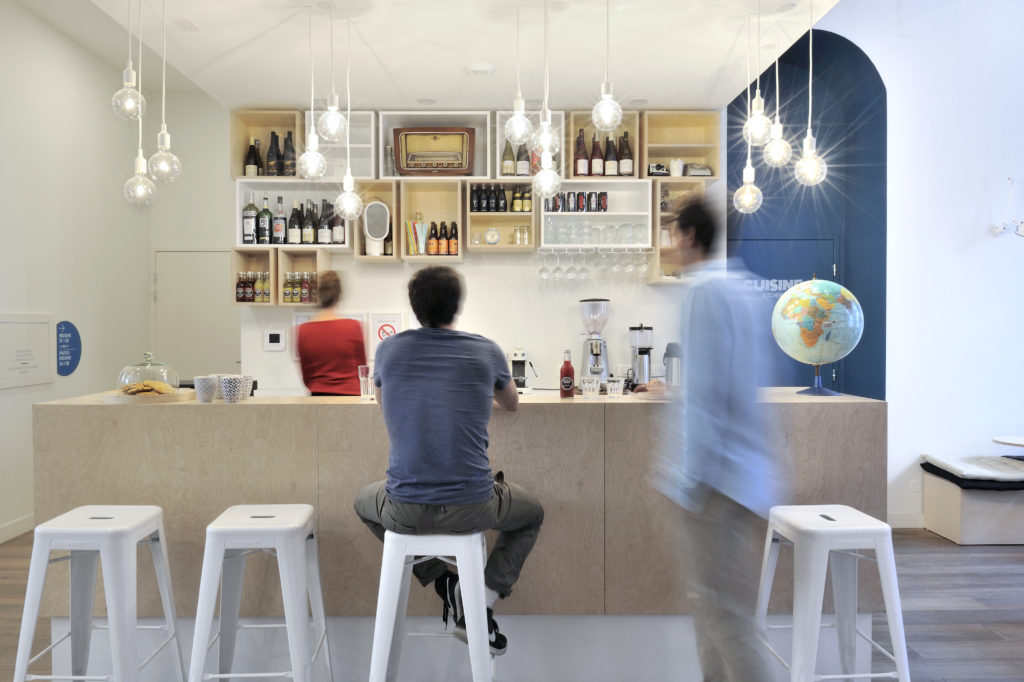 The location 
Slo Living Hostel is located in the Guillotière neighborhood, a multicultural animated part of town.  Some of the streets close by can be noisy at night but the hostel is in the middle of a very quiet street, which is a real advantage when you need to rest! It will take you less then 20 minutes on foot to get to great sights like the Vieux Lyon (old town from the Renaissance period), beautiful historical squares and the most famous museums.
Lyon's main train station is located only a 15 min walk away! During your stay, you won't even need to get a metro/bus pass because every point of interest in town is walkable from Slo Living Hostel.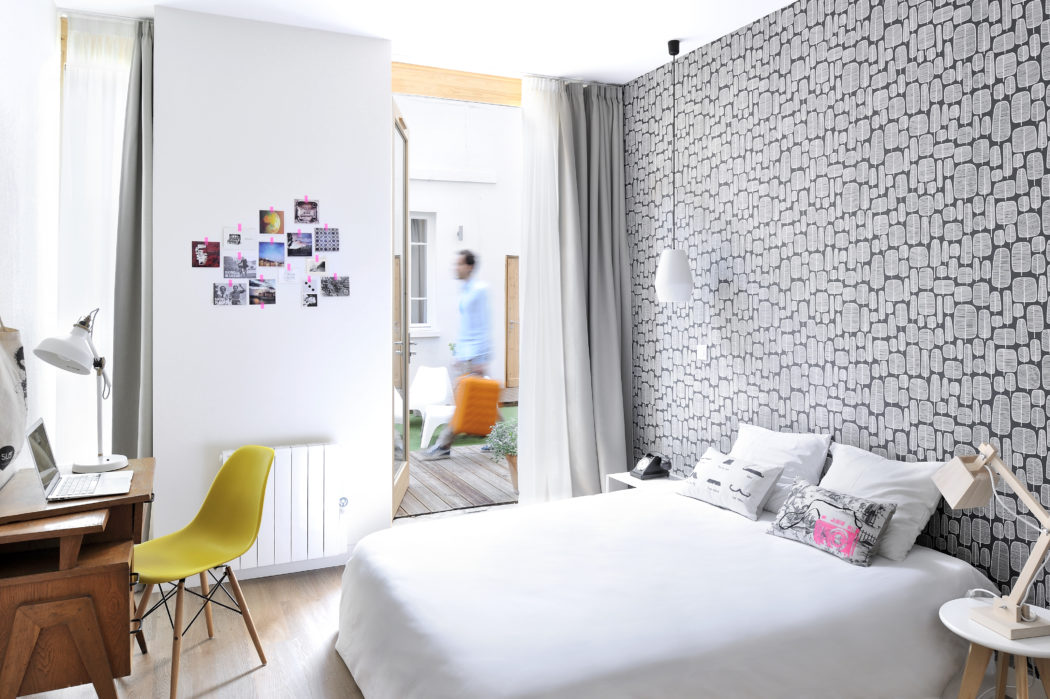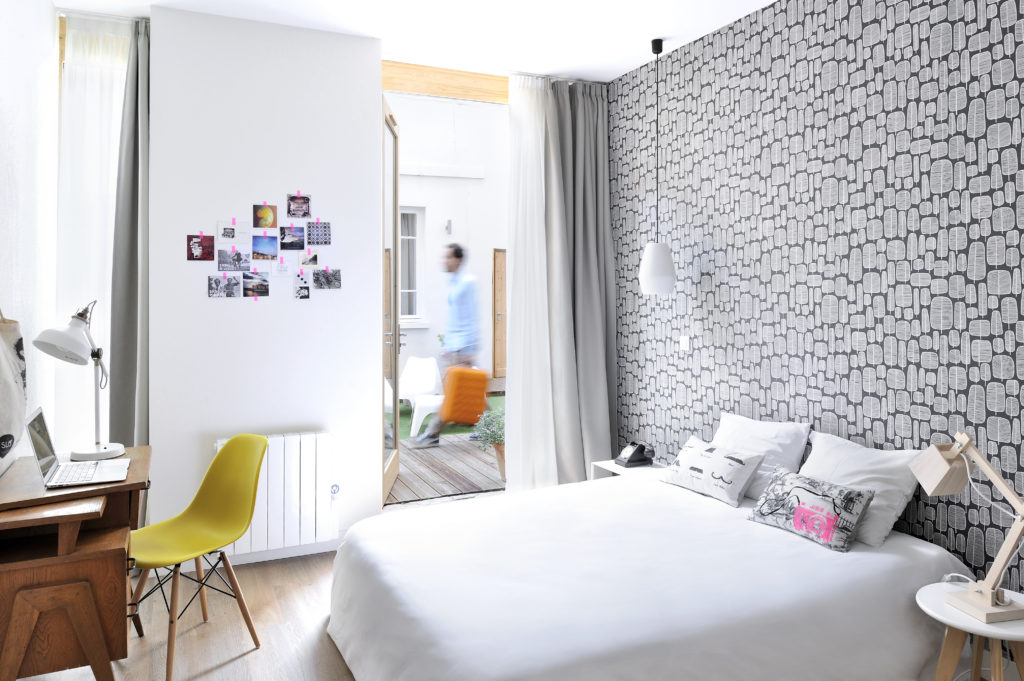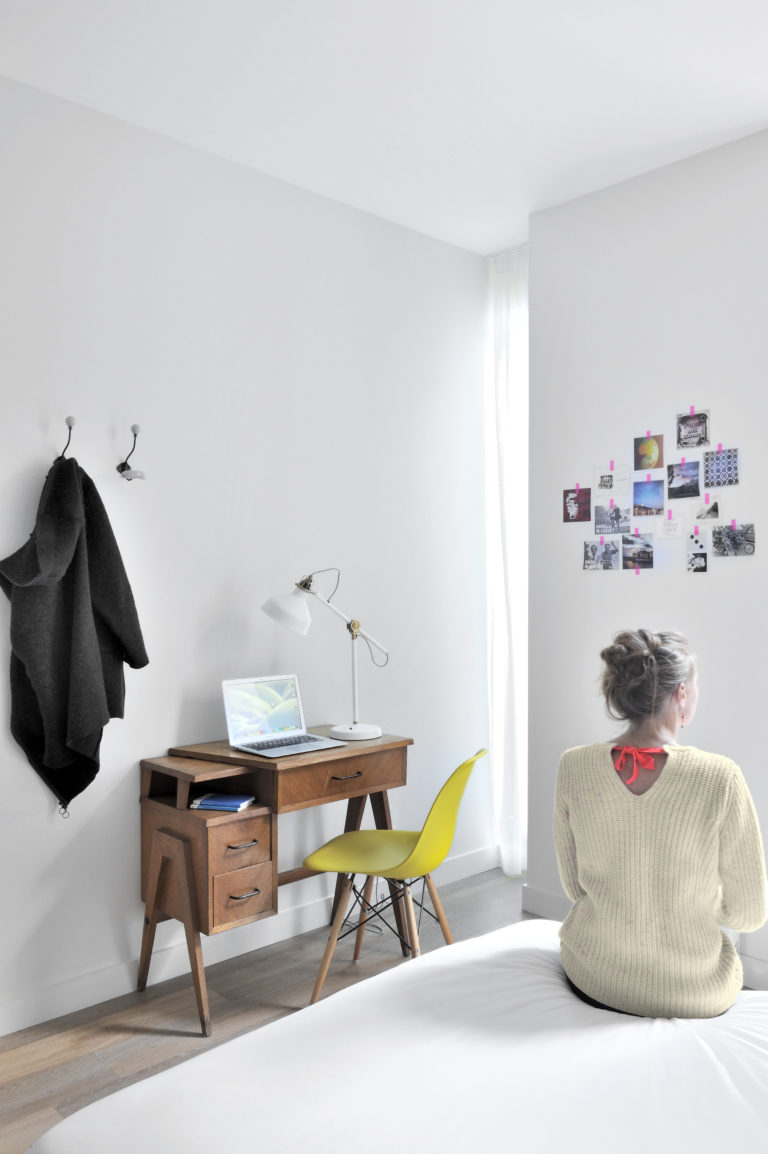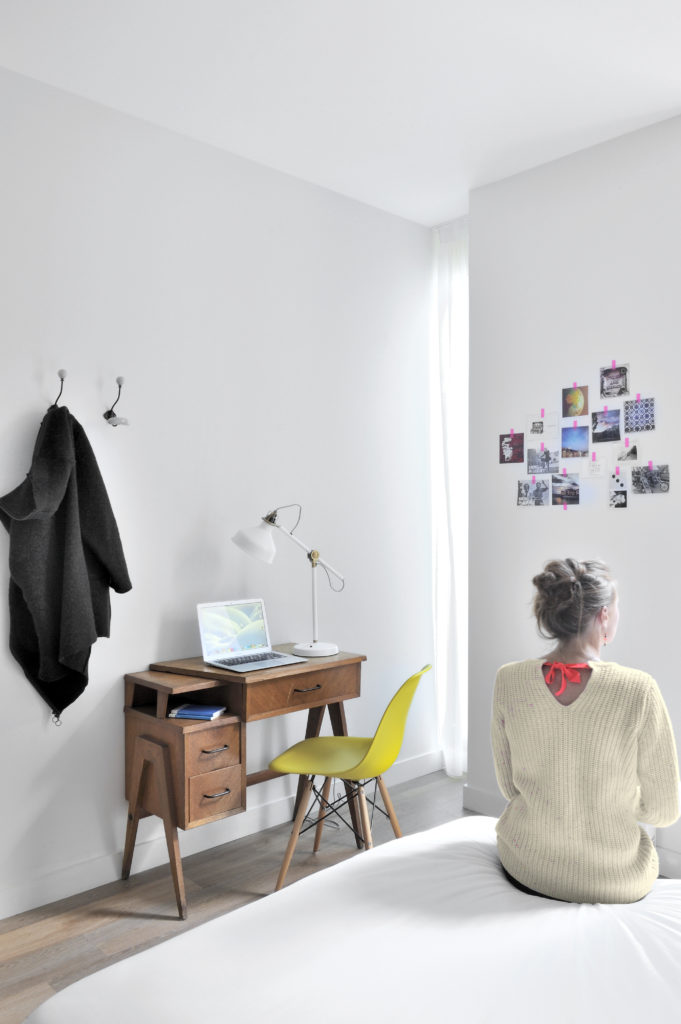 Rooms and bathrooms
I particularly enjoyed the spacious and well-organised dorms. Even if their 2-bed dorm is little bit too small it is convenient. You can borrow a padlock at the reception for free and store your luggage in lockers close to your bed. Each bunk bed has its own nightstand and plug so no need to worry about charging your phone or computer at night. Getting my towel dried up after a shower can be tricky in some hostels I've stayed in but each room has their own wall coat racks there.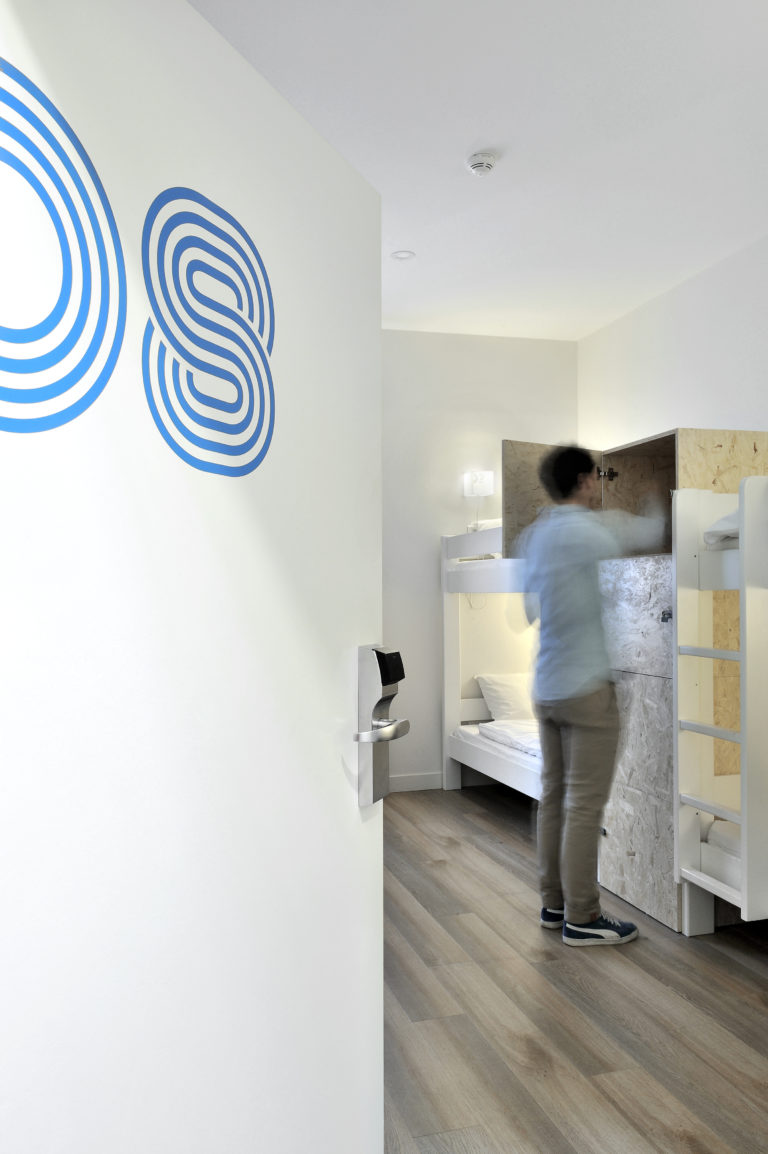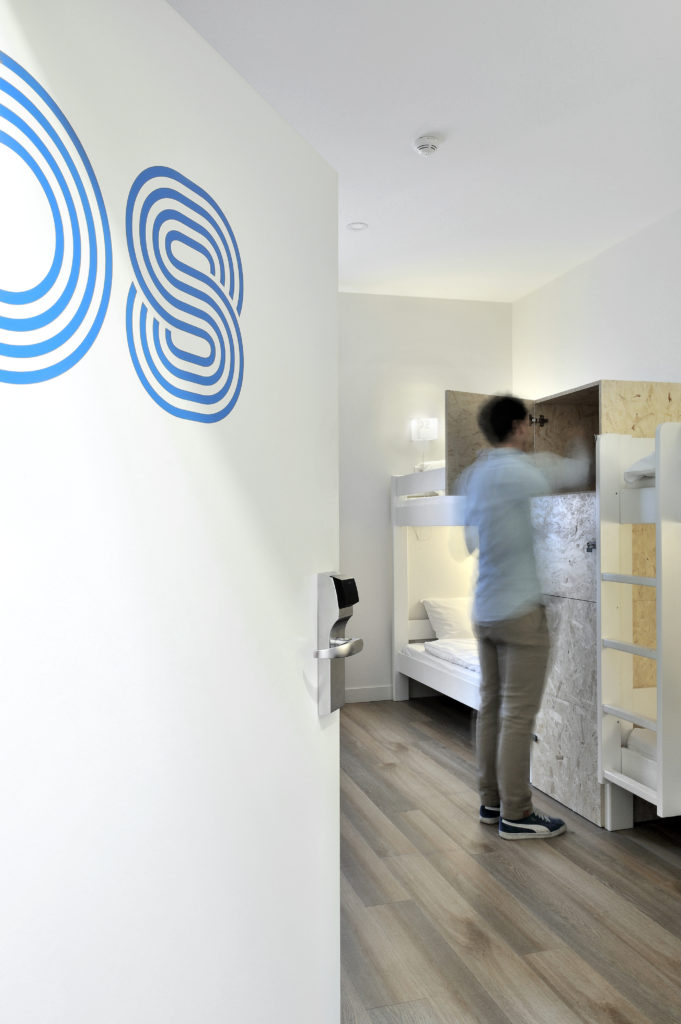 If you worry about noise in the dorms, the hostel offers a free sets of earplugs at the reception but apart from potential snoring from other guests or people laughing in the patio, the dorms are very quiet.
In the summer you can borrow your own personal mini fan to plug in by your bed, which is a real treat during heat waves.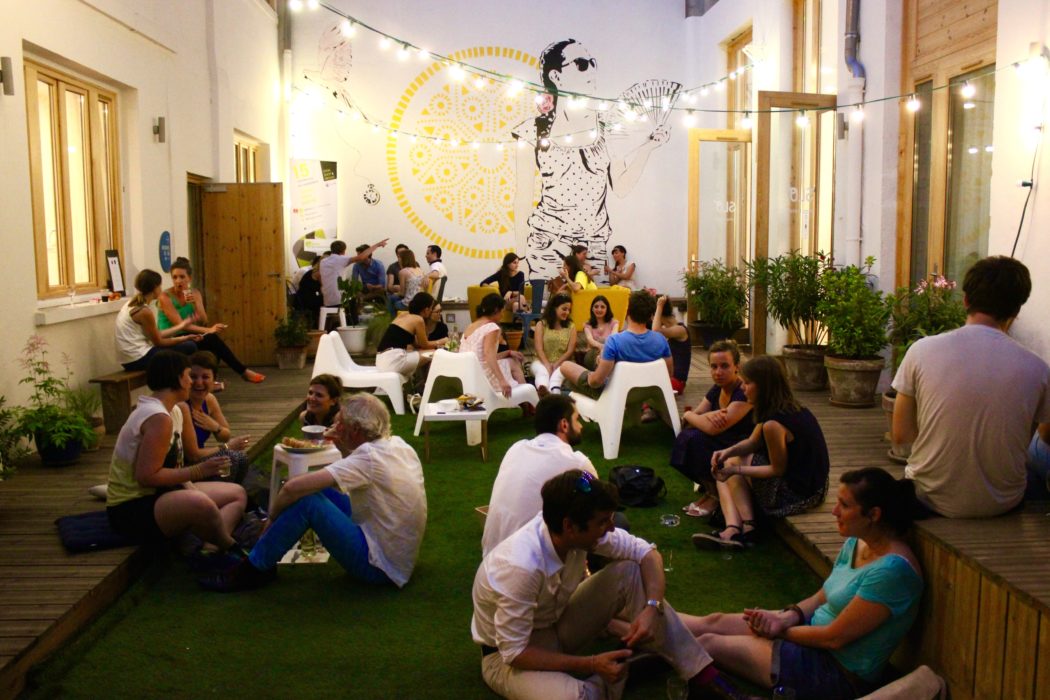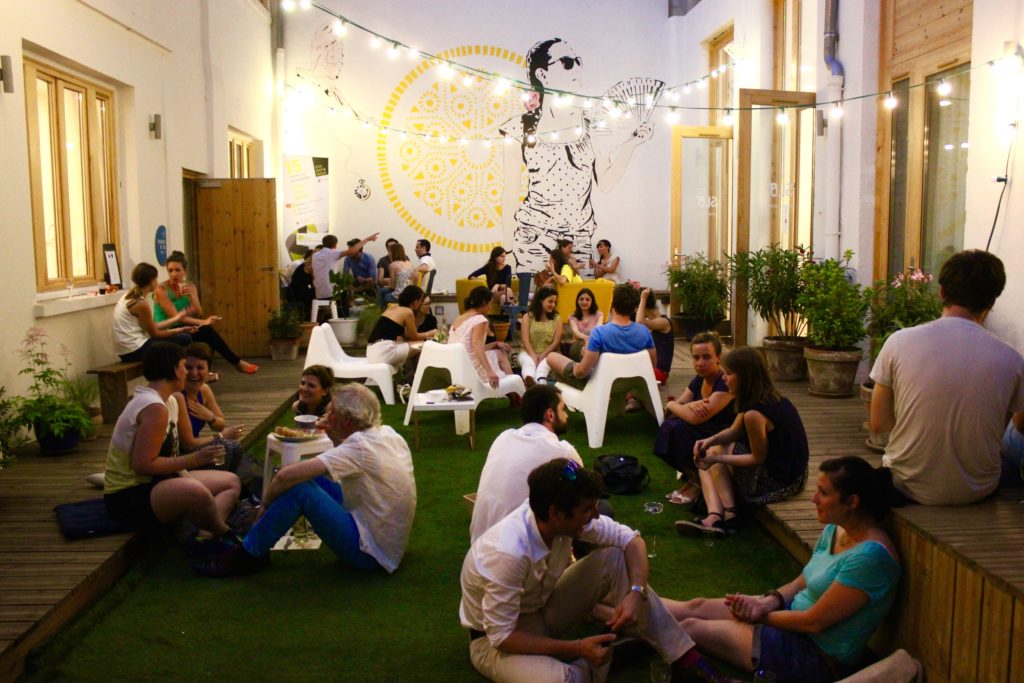 Facilities
The hostel's outside patio is definitely one of its main qualities. In summer you can relax in the long chairs or hammocks in the summer, eat convivial homemade dinners with other guests around the big table, enjoy their smooth playlists… feels like a real break from the city life while being downtown. I really enjoyed the colored Street Art painting.
Communal showers are clean and convenient. Each one of them has a towel hanger and a chair for your clothes or toiletry bag.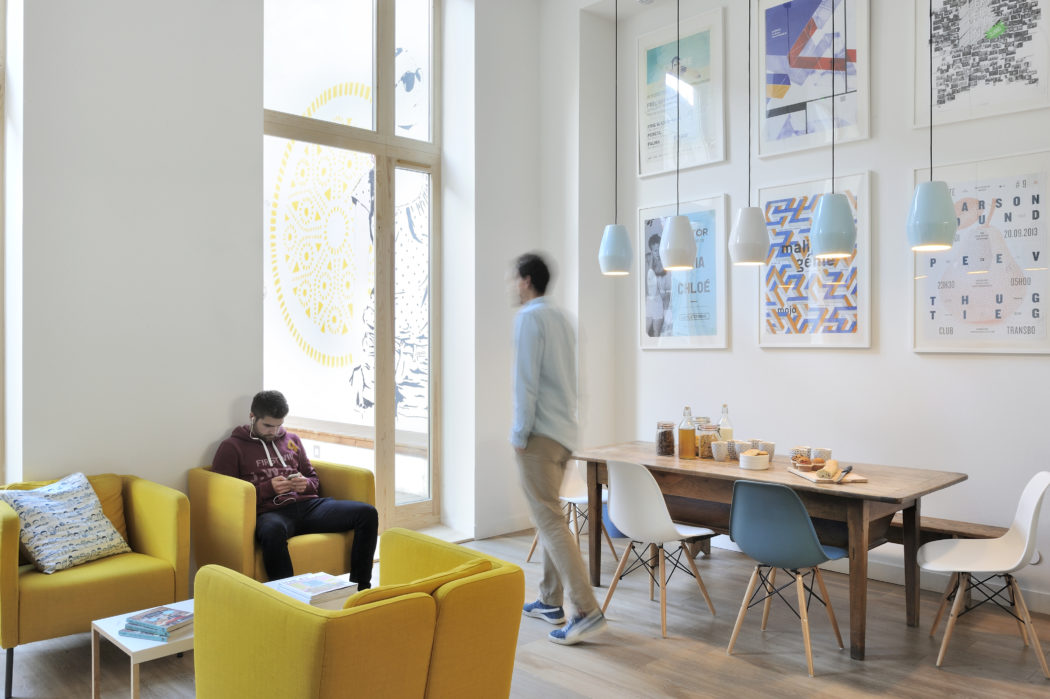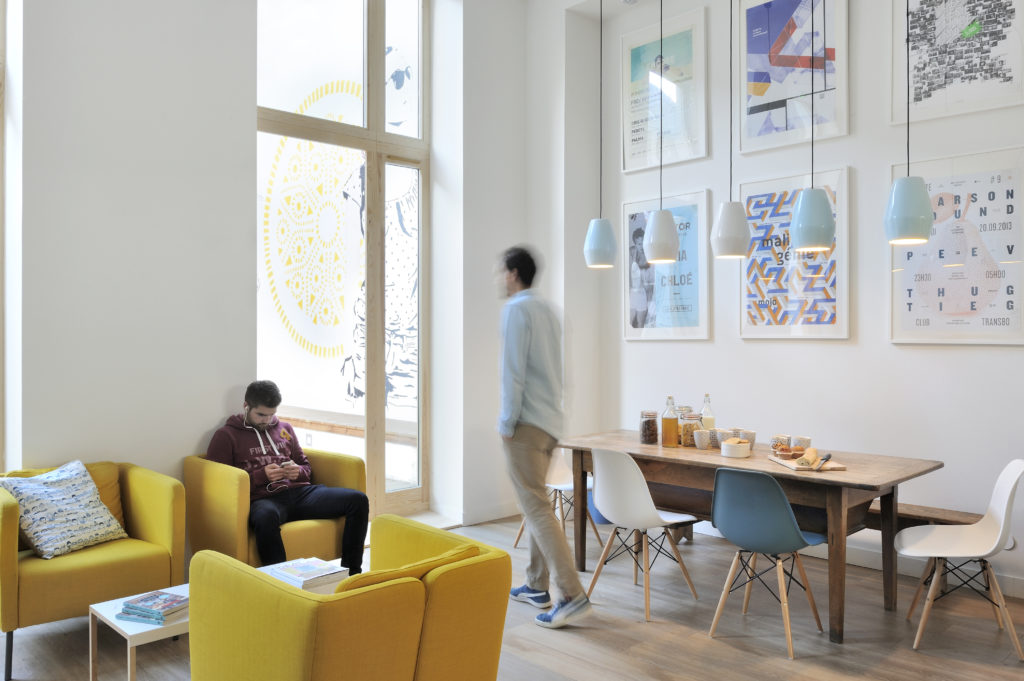 The common areas are spacious and beautifully decorated, however, the kitchen is a bit too small for more then 2 guests at a time and their fridge has limited space.
Breakfast may be 5 euros but their 'All you can eat' French buffet is wonderful and definitely worth the price! It includes crêpes, pastries, baguettes, jams, cereals, fruits, tea, coffee and fruit juices.
All year long, the staff organizes different walking tours, Apéro-pétanque (which is a perfect mix of drinking wine, savouring cheeses and deli meats and playing a ball game called pétanque), winecrawls, local beer and BBQ nights, homemade dinners, crêpe parties and a Yoga Brunch on Sundays. I would absolutely recommend their activities: great way to meet other travelers and learn more about the city for very low prices!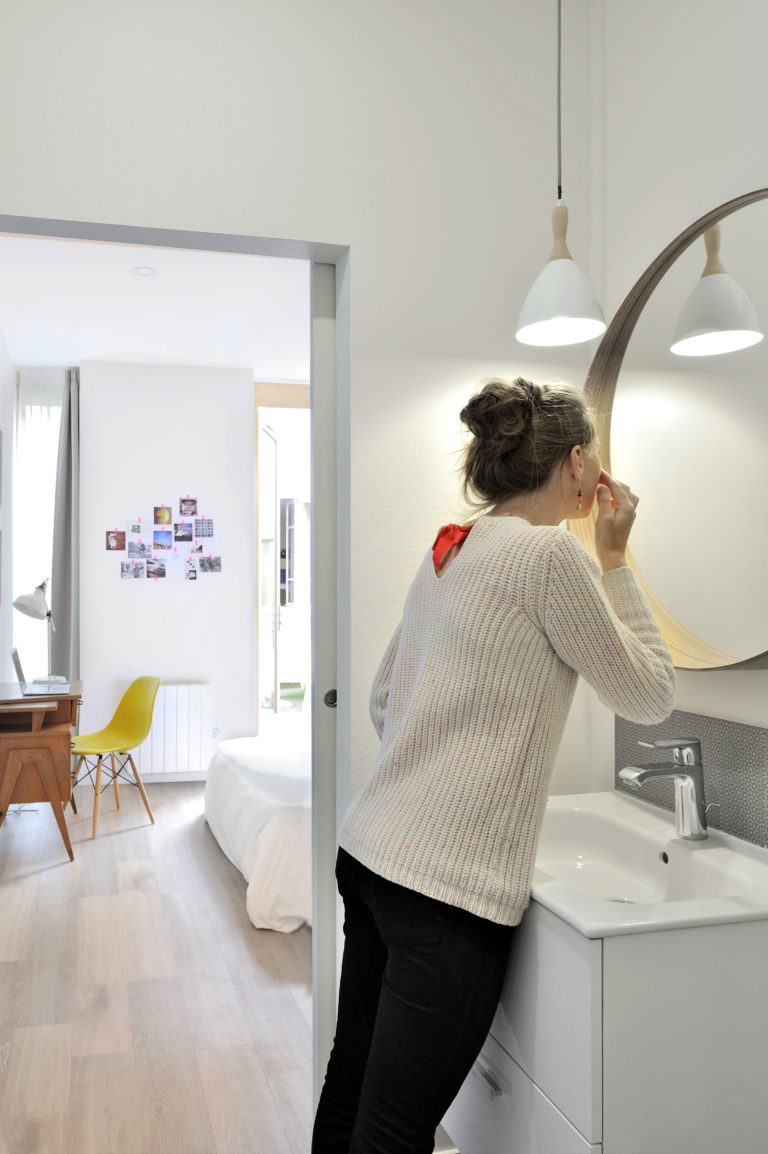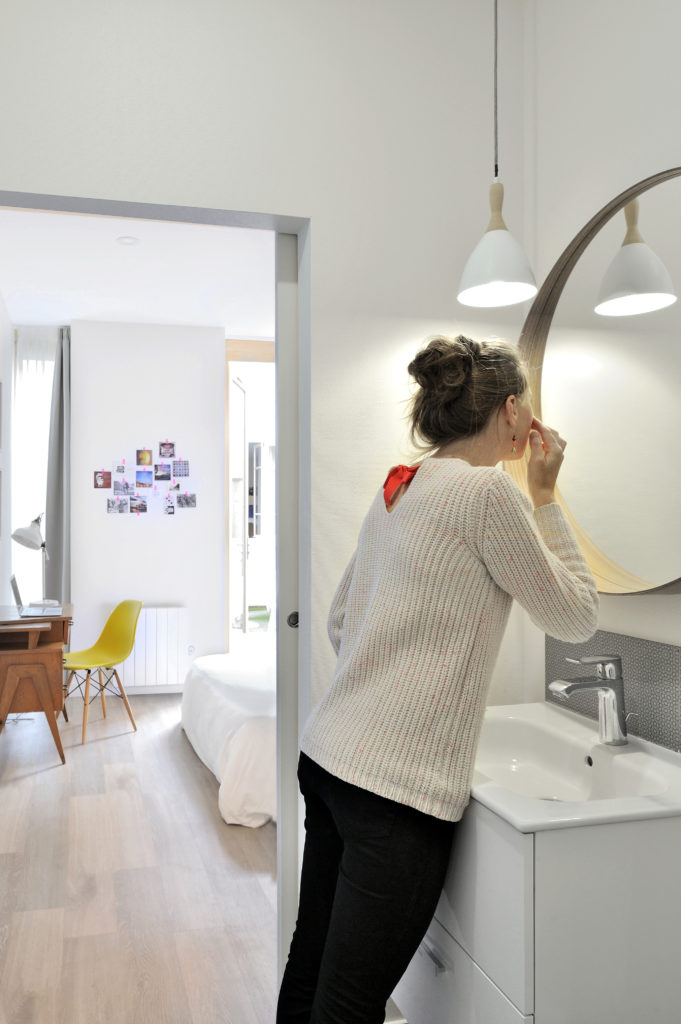 What makes this a luxury hostel
I particularly enjoyed the amount of services that this hostel offers. You can rent bikes and pocket Wi-Fi (which allows you to have internet on your tablet or smartphone all day everywhere you go for only 4 euros), borrow personal fans, adaptors, chargers, hair dryers, iron boards, download their free App for itineraries and addresses… Everything is very well thought of to make any traveller's stay in Lyon as pleasant as possible.
With only about 40 beds, you will enjoy its intimate atmosphere while having fun in every activity they organize for locals and guests.
Factbox
Booking via Hostelworld.com, the price per night ranges from €20 in low season to €34 in high season and December going up to €43 for a dorm bed during the festival of Lights in Lyon.
The price for the private room ranges between €65 in low season to €85 in high season and up to €120 in December.