Get back to basics and escape the everyday stress and strain at Hello I'm Local. Staying here reminded me of what holidays were like. Riding on bikes through the surrounding glorious open countryside. Maybe heading to the nearby beach. Quenching your thirst at some fine countryside pub. Playing board games in the common room. No wifi or TV in the rooms means a relaxed sleep. Beautiful beds as if you were back home. Wake upto the most gorgeous breakfast spread ever-all locally sourced. Then maybe grab a book and chill in their lovely outdoor patio. If you are thirsty enjoy the delicious local Joven beer along with some of their homemade bitterballen. Take a walk to the station and hop over to Amsterdam which is just a 15 minute ride away. Haarlem is ever so pretty though. Devoid of tourists completely. So peaceful.
Location
Hello I'm Local is a boutique hostel centrally located in the city centre of Haarlem in the Netherlands. It is located in the Burgwal neighbourhood of Haarlem. It is in close proximity to the famous Grote Markt and the water so it is very well placed. It is also only a 15 minute train ride into Amsterdam from the city.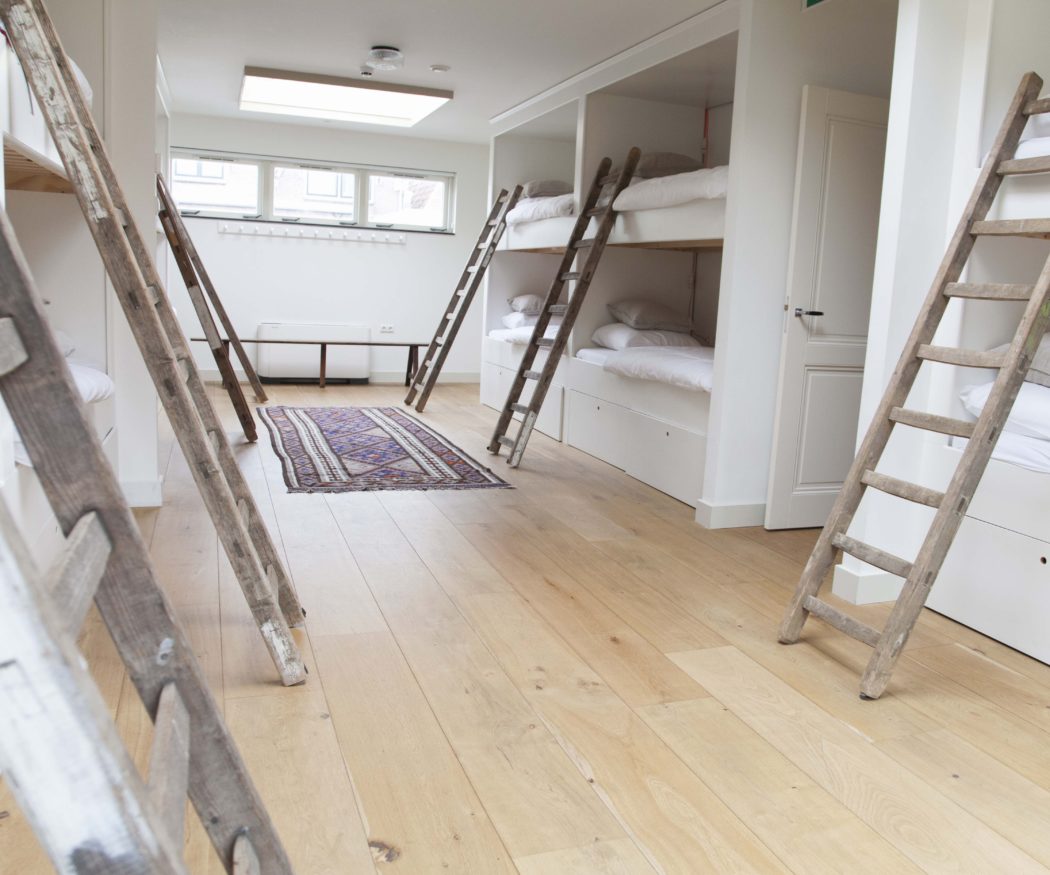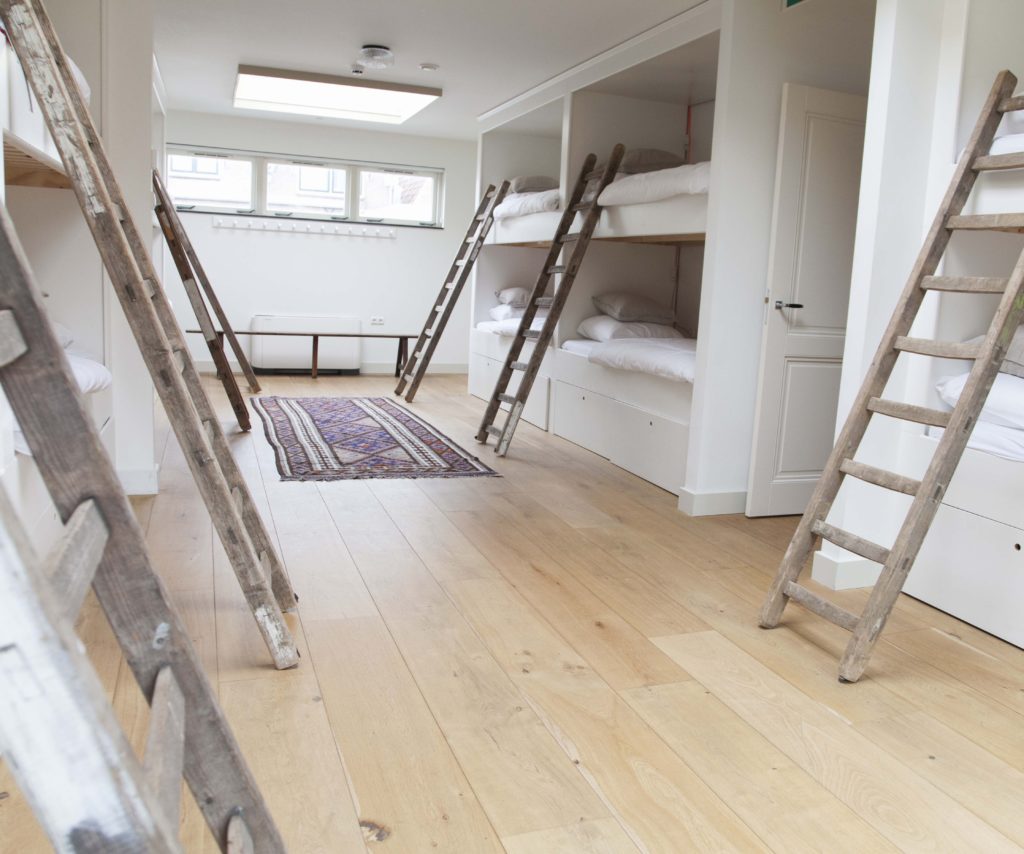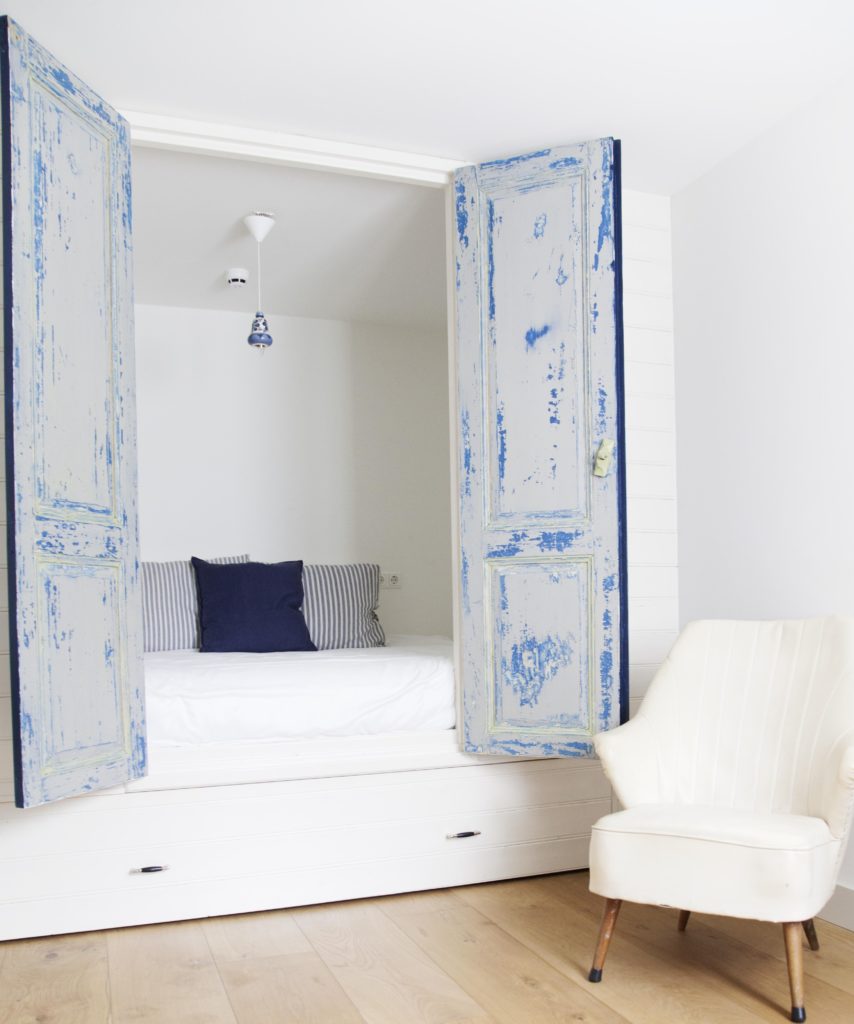 Rooms and Bathrooms
There are a total of 12 rooms and a living room and patio for relaxation. The rooms are clean, airy and bright. Some have a private shower, some share a toilet. There are toilets in close proximity. The other nice touch is that beds are premade. No faffing around with pillow and duvet covers.
Each of the 12 rooms at Hello I'm Local draws on stories from the local area. My double room , covered with beautiful maps, was called the 'VOC' room and was named after a local map maker.  Other rooms included the 'Holstein Friesian' named after the dairy cows that are popular to the area while others have been named after famous past residents of Haarlem such as Jan Davidszoon de Heem. 'Klederdracht room' is perfect if you are travelling with family and has its own swing!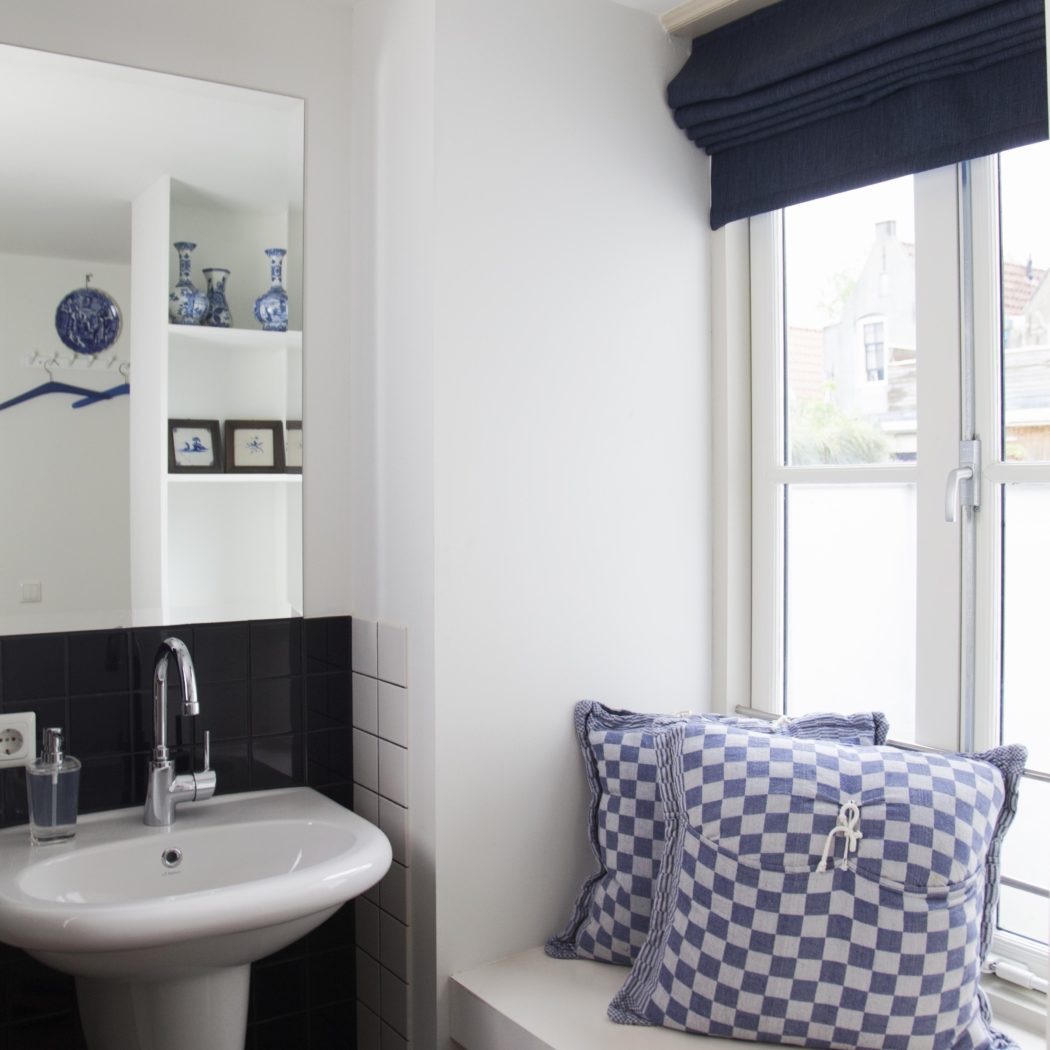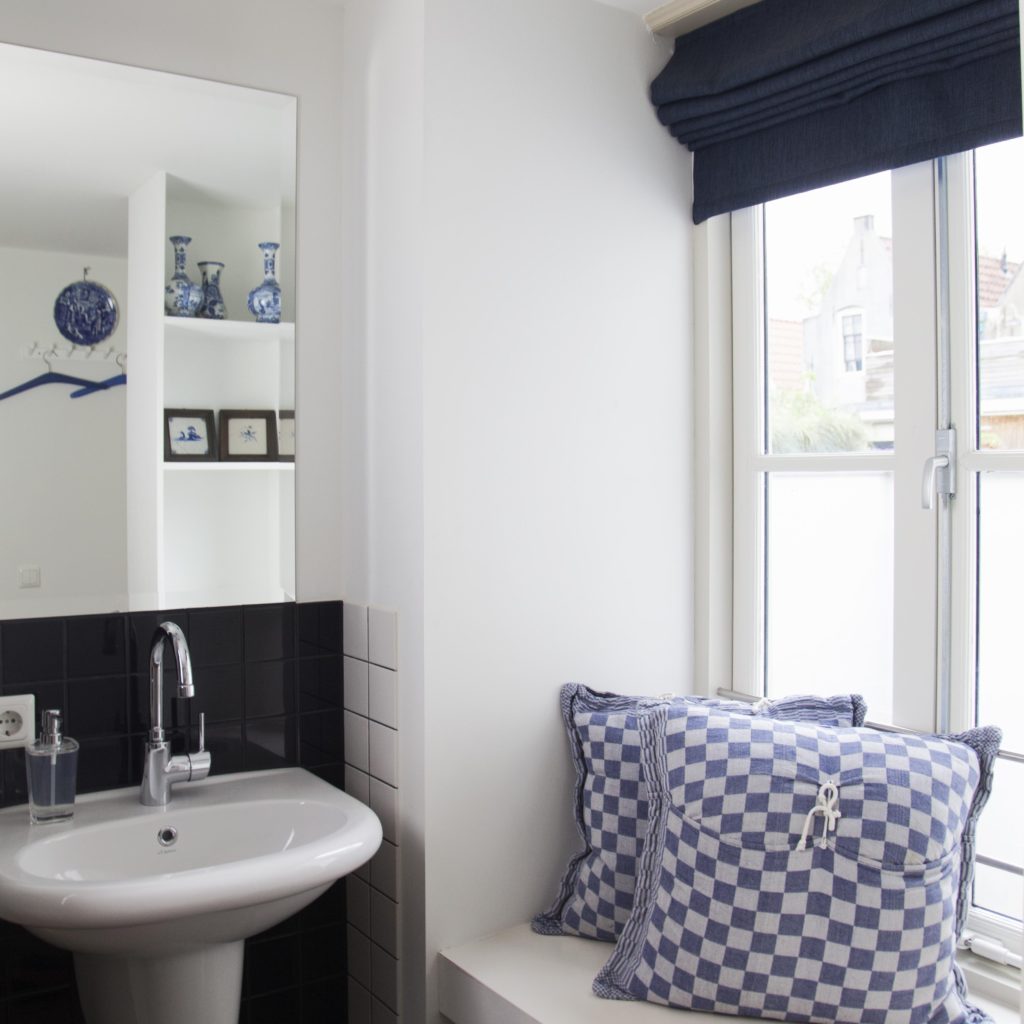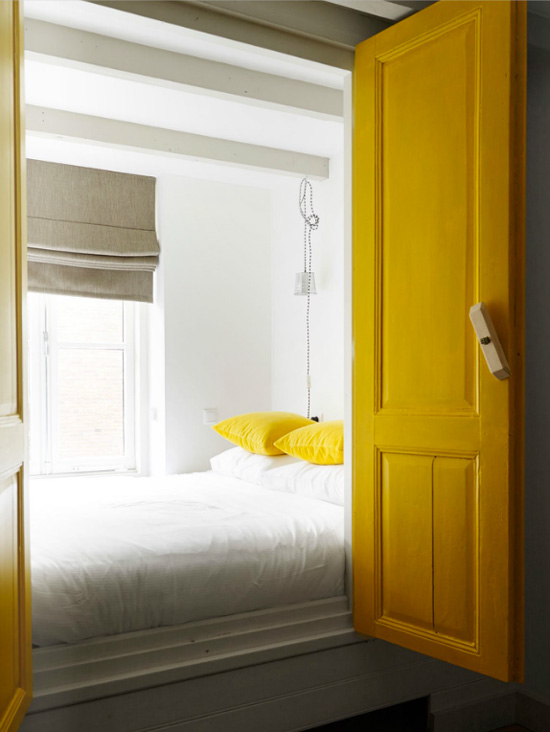 There is no Wi-Fi or TV in the bedrooms, only in the living room area. Owner is old fashioned and wants guests to have a conversation , maybe play one of their board games. Friends and guests are welcome in the living room or courtyard but quiet time starts at 11 pm at  night. This is the perfect hostel to enjoy that undisturbed night of rest.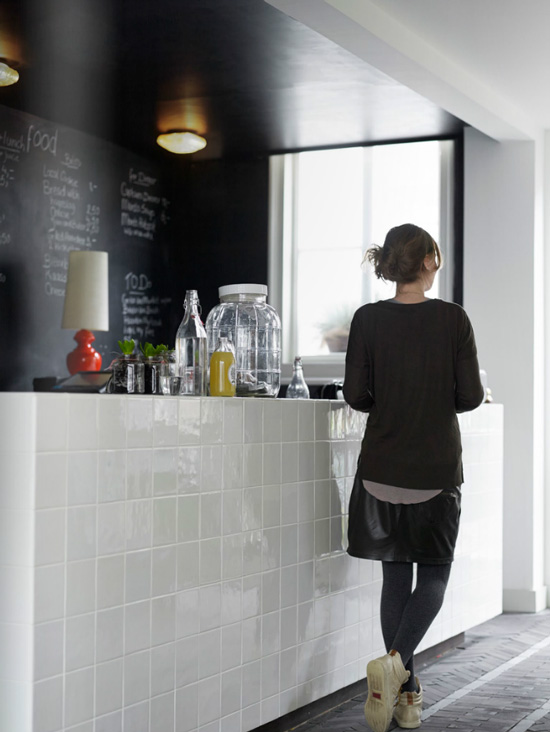 Facilities
With increasing number of tourists seeing food as a main reason for travels, Hello I'm Local is part of a new breed of gastro-hostels that is keen to share the culinary heritage of their area. The hostel takes great pride in sourcing everything from local producers.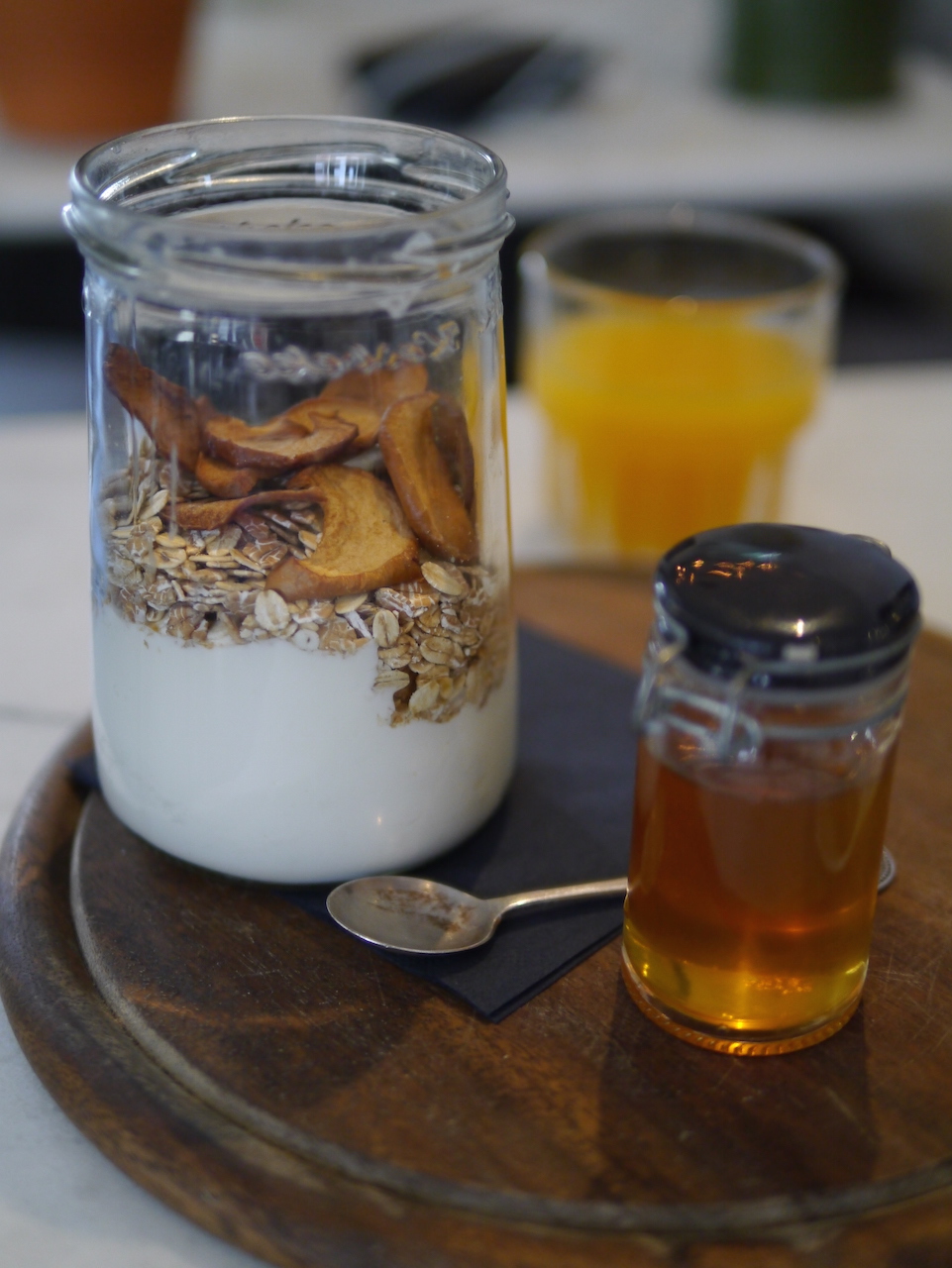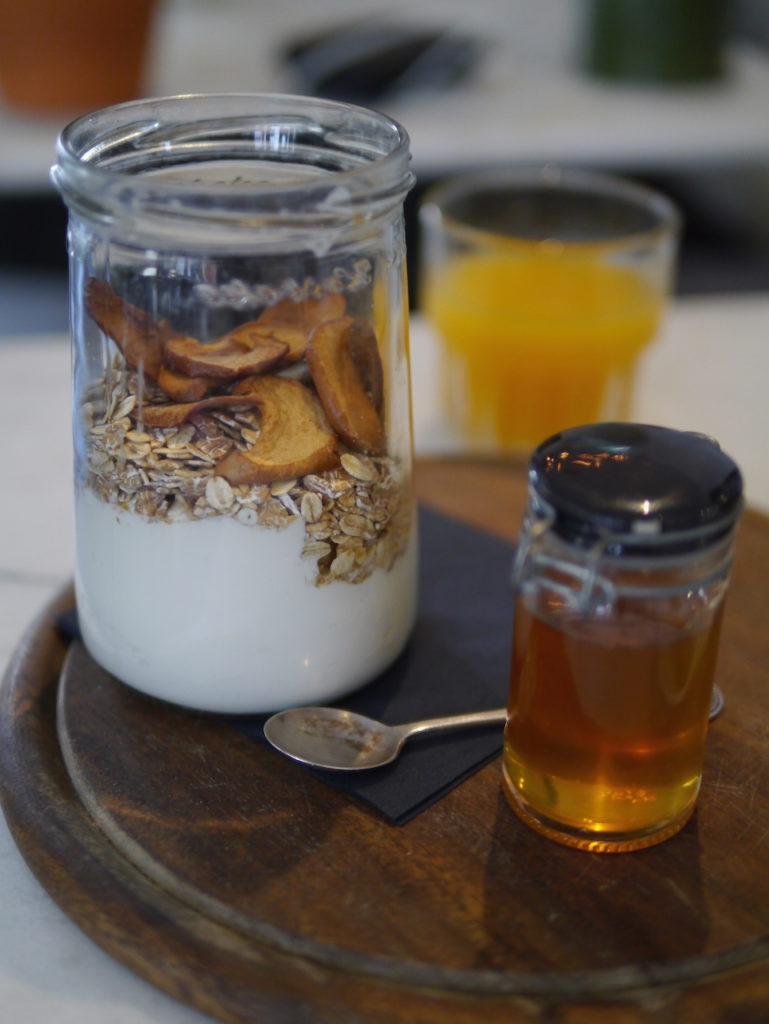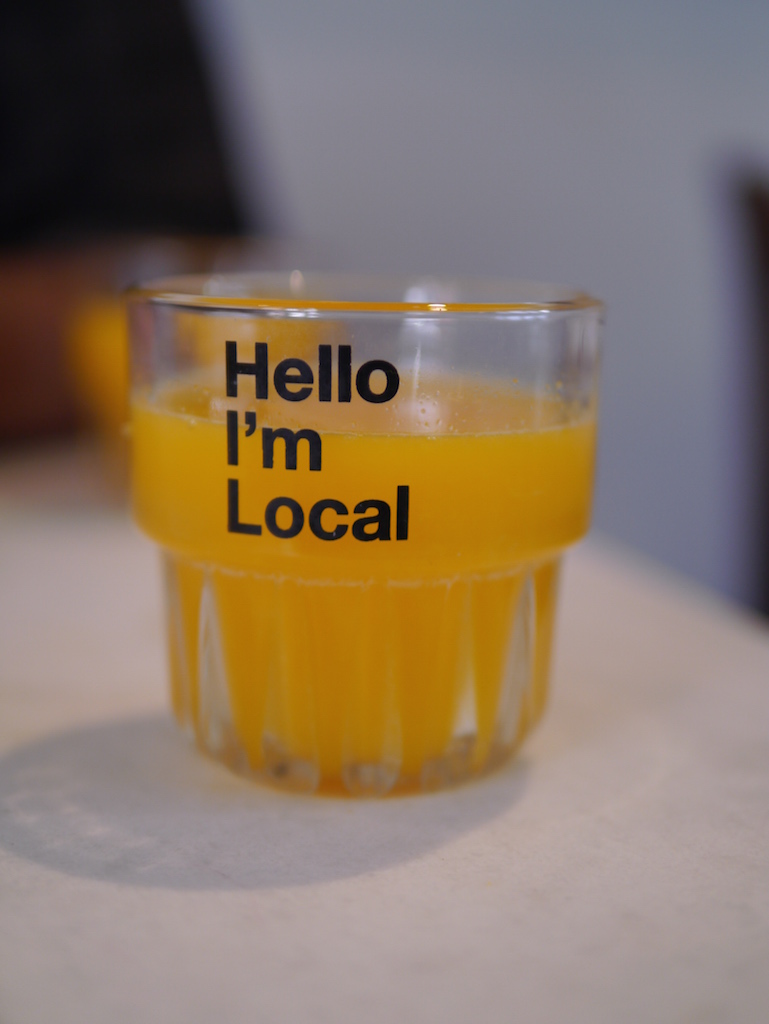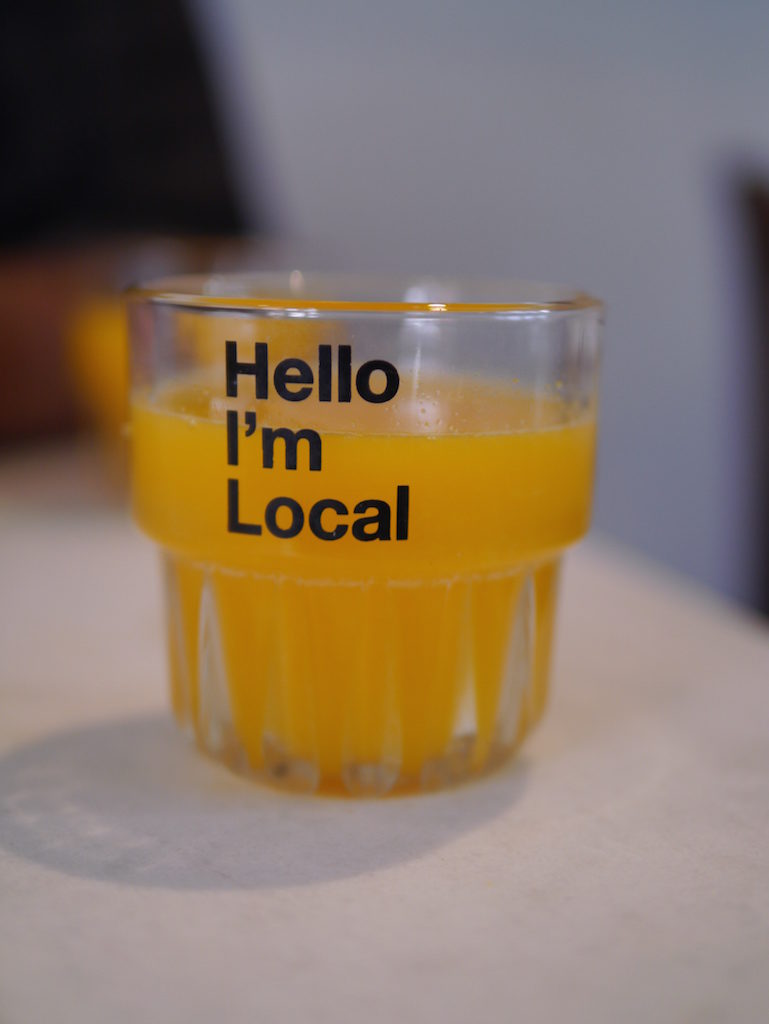 They serve fabulous breakfasts where you can savour their hand kneaded traditional bread ( option for picking gluten free, muesli and raisin flavoured bread), enjoy it with some organic cheese from the local Doruveal farm or homemade rhubarb strawberry jam from J'aime. Plus you have options of organic muesli with blueberries or scrambled eggs. During the day you can graze on their meat platter from Wild Van Wild or dig into their delicious bitterballens. They also serve the heavenly local Jopen craft beer and have recently started a food and bike tour for foodies.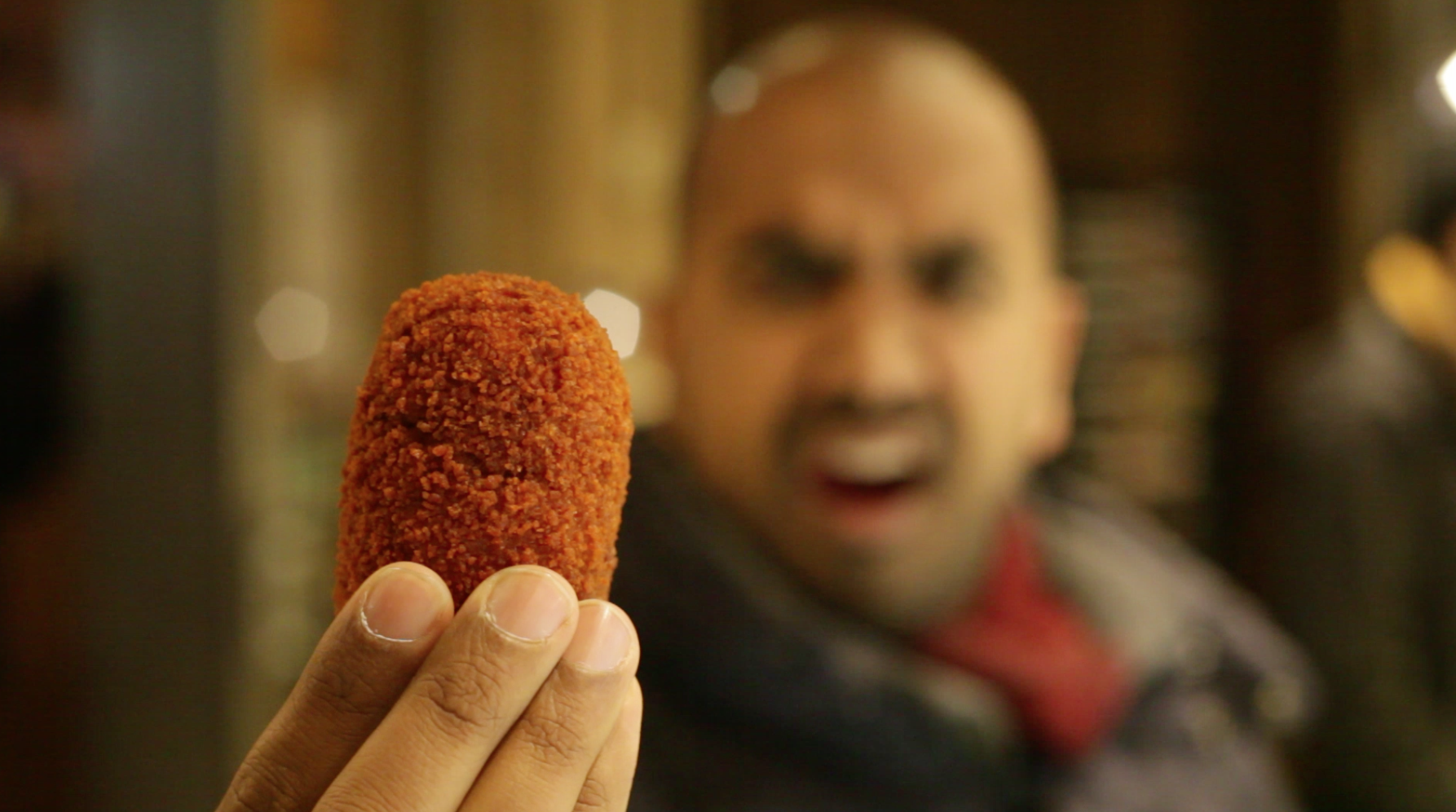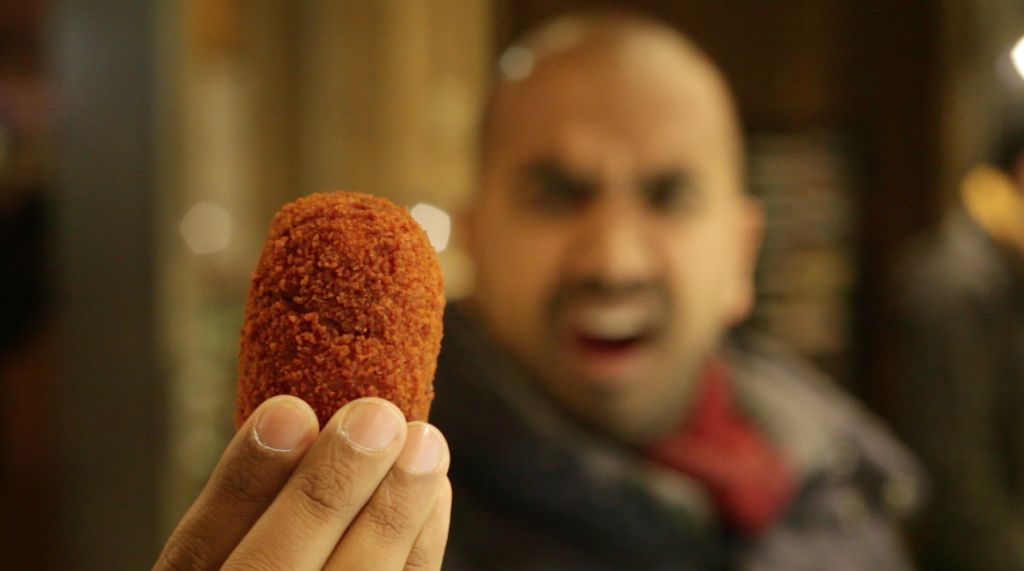 A great mix of local culture, beautiful countryside and lots of good food and beer-this was my highlight of my trip to Haarlem. Tours runs every Wed, Fri, Sat and Sun. Prices for the tours start from €22.50 and last between 2 and 3.5 hours.
The hostel is well located : take a bike ride through town or to the beach, go shopping in the award winning center of Haarlem, visit the museums of Amsterdam which is a short hop away by train ( If you're looking for something less expensive and relaxed, not a bad idea to base yourself from Haarlem and explore Amsterdam ) and then come back to the private patio with fireplace. The private patio is the perfect spot to soak in some sun during breakfast or while having an afternoon snack.
The hostel has also  a guest pantry with all you might need like a microwave, fridge, hairdryer, iron and a water boiler to make your own coffee / tea.
Other key features: the hostel has a washing machine and a dryer. You can do your laundry for €7.50. Or you can also go to a local laundrette where they charge per kilo. If you are driving there is a free parking space just a 5 minute walk from the hostel.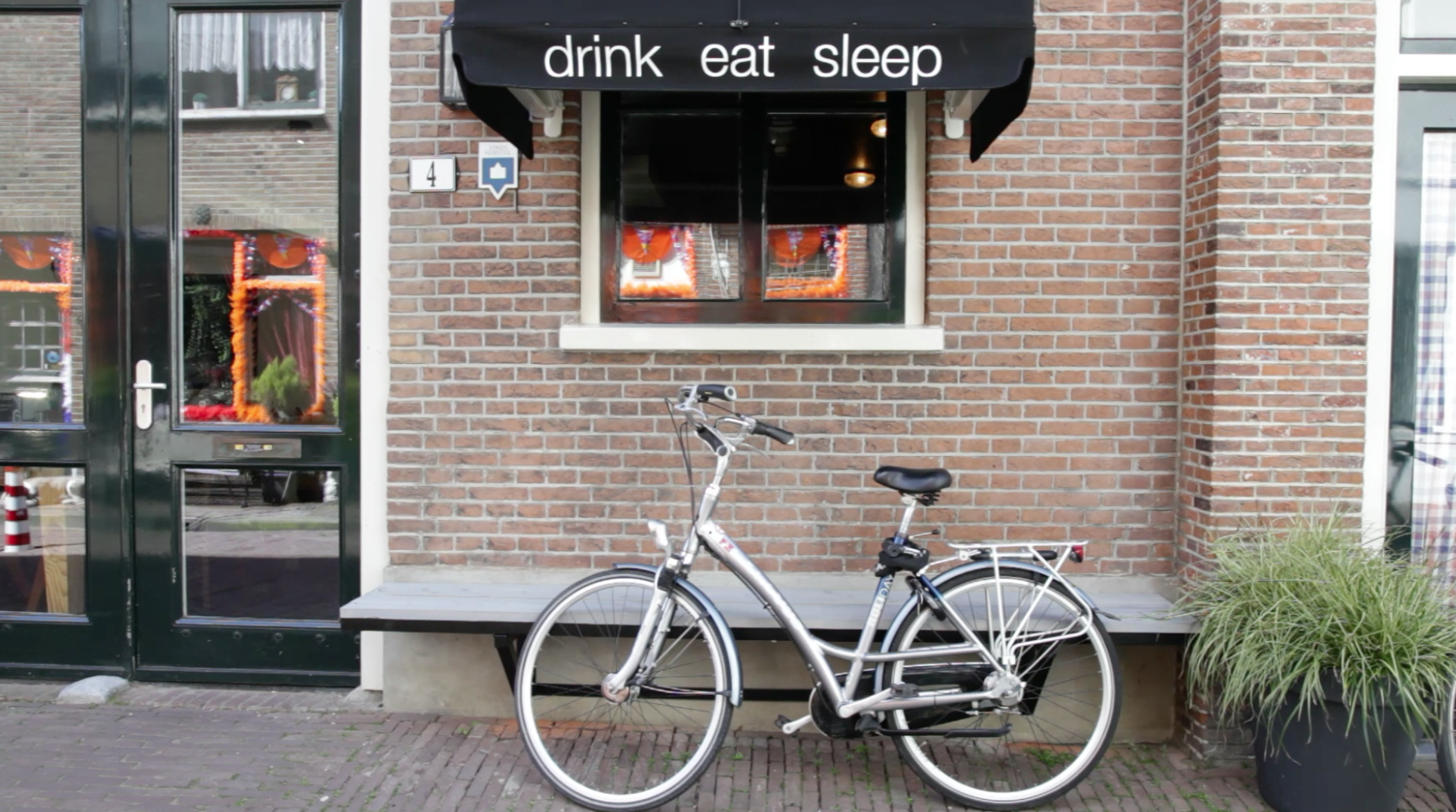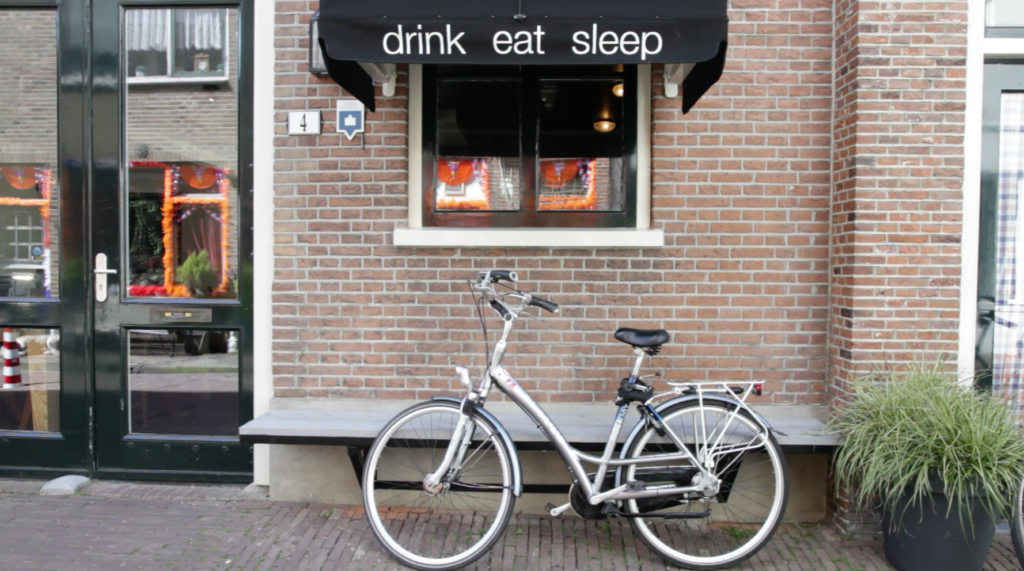 What makes this a luxury hostel
There is fine attention to detail at this hostel that warms my heart. A story in every corner. I hardly had no clue about Haarlem but after staying here for 2 days, I kind of discovered the beauty of this city through the eyes of the staff. The best hostels are the ones that act like a portal , a bridge between you and the destination. Thanks to Hello I'm Local we discovered Haarlem. Made some great friends. Plus had a very relaxed fun few days. Loved the rooms. Plus oh that breakfast. Heavenly thing to wake upto.
A bed in a mixed dorm (max 14 people occupancy) costs about €19 per night; a double room costs €65.
Address: Spiegelstraat 4, 2011 BP Haarlem, Netherlands