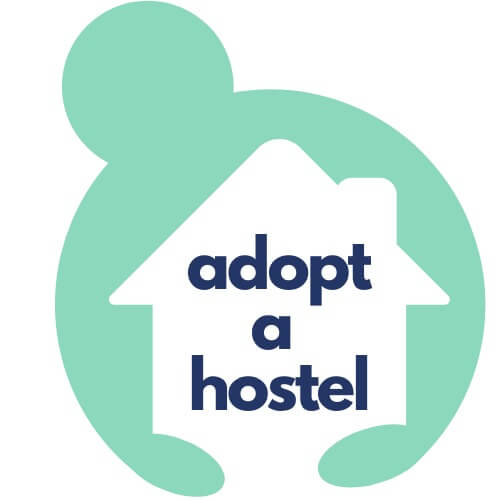 Dear travellers & hostel lovers
The world has stopped for awhile but we are still breathing, fighting on.
In testing times like this, I gain great strength from my community. From my loved ones, my family, my friends and the travel community. The hostel community has been a huge pillar of strength in my life and a big part of the story of my blog, the Budgettraveller. They introduced me to a world of independent travel when I had little or no money. Without the existence of these hostels, it would have been very hard for me to travel and see the world.
I'd like to think that for many of us, hostels in some form of manner, have all played a huge role in enabling us to travel and learn more about the world and ourselves in the process.
I know like many of us & many businesses in tourism, hostels are also struggling in the ongoing COVID-19 crisis, with many having had to make the hard decision to close their doors, without knowing if they will be able to reopen them in the future. I'm not sure when we will be ready to travel again. When we are ready, I'd like to think we will support the tourism businesses that really give a damn about people and want to create for us the best travel memories.
⠀
If that's you, then I am asking you to 'Adopt a Hostel' & join a new movement to save the hostel industry. By purchasing a gift card for a future visit, you can help the hostels you love cover their costs, get through this difficult time and open once again to the travelling world.
Interested in becoming an 'adopter'?
Please visit www.adoptahostel.com and adopt the hostel of your choice.
Share this with your friends, family and anyone who loves hostels please-that would be incredible.
If you are a journalist, blogger or influencer and love to support the campaign, email me: [email protected]
I am a hostel owner -how do I join the campaign?

To join the scheme, simply click here to sign up.
When you've filled out the quick form, you will receive an email with further instructions including a guide to setting up the Gift Up app and marketing the campaign in your own networks.
Will it cost anything for hostels to join?
No! Joining the Adopt a Hostel scheme is free. We are not taking any commission and Gift Up – who we will be offering the virtual vouchers from – have generously waived their 3.49% commission fee for the first €5000 in gift card sales. The only cost will be your time and processing fees ( Stripe/Paypal)
How does a hostel set up the voucher?
We are partnering with Gift Up for this scheme. You will need to sign up to the Gift Up app to set up your voucher – in your sign-up email, we will send you a detailed tutorial on how to do this along with a voucher template you can use if you wish.
I am a blogger/ journalist influencer/ creator and would like to be part of the PR effort to support the #AdoptaHostel campaign.
Yes, we would love to hear from you.
Please drop me a line : [email protected] and we'll take it from there.