So after the madness of La Tomatina in Valencia, tomorrow I am heading to one of my favourite regions in France- the stunning Poitou Charentes.
In the hurly burly , transient 24/7 travelling lifestyle of a blogger ,one of my great sources of happiness is the joy of renewed connections- whether it's reconnecting with old friends on the road or going back to places you've loved and have cherished memories.
So, it's with great joy, that tomorrow I am heading back to a region of France where I had some of my best travel memories from last year.
For those who have followed my blog, you may remember some of the stories from last year's trip to Poitou Charentes.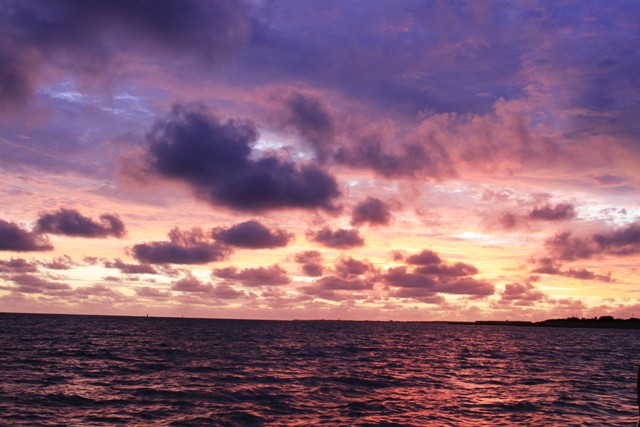 From experiencing probably the most epic sunsets of my lifetime- floating on the Atlantic, watching sunset from a boat , sipping the local Pineau wine and then after having the best fruits de la Mer ever.
Wondering aimlessly and happily getting lost in the streets of La Rochelle or..
Falling in love with the beautiful red colours of its markets and then checking out….
….amazing lighthouses, savouring the best mussels ever and seeing donkeys on the stunning islands of Ile De Re
Some great memories there.
This time, I sadly won't have the pleasure of the company of Melvin ( Traveldudes ) and Isabelle ( Isabelles Travel Guide, Beach Thursday  ) but am looking forward to hanging out with Iain Mallory and also Laurel Robbins from Monkeys and Mountains plus fellow Instagram addict and blogger friend, Larissa from the Blonde Gypsy blog.
Plus I have the joy of hanging out again with Sue Lowry from Magellan PR and Sandrine from the Poitou Charentes Tourism Board who have kindly organised this trip.
It's called #EpicCognac !
So what can you look forward from #EpicCognac in the following days?
I love my food so expect plenty of #foodporn on my Instagram, Twitter stream
Starting with some Macaron tasting , which is a speciality of the region.
As I intimated before, I'll be visiting the house of Courvoisier, who have specialised in the art of Cognac making for 2 centuries.
Lots of sipping, tasting of the finest Cognac in the world.
I'll be giving the lowdown of ideas of things to do if you're visiting the region with the young ones – There will be a visit to Futuroscope– which is France's second biggest amusement park.
Also we'll be canoeing on the river Touvre.
For sea faring enthusiasts, there is an exciting trip to see the Hermione Frigate– the vessel on which La Fayette left Rochefort in 1780, to join the American insurgents during the American War of Independence.
These are just some of the highlights.
Follow the hashtag #EpicCognac on Twitter and Instagram for all the action.
During my trip, feel free to tweet or ask any questions about the places I am visiting or about the region.
Merci beaucoup!