It's difficult to know one's calling in life….
For example, travel blogging is a profession that has come to me after umpteen reincarnations, millions of pounds of debt, few too many degrees and too many cold winters in Scotland.
Some people don't have that hassle.
They are born with skills and have a calling from day 1.
It's hard for example to think of Lionel Messi doing anything but playing football.
I like to think he came out of his mother womb with a football stuck to his foot.
So when I meet Georgio Barbieri in his house , the Acetaia di Giorgio in Modena- gazing up at his 6 foot 5 inch frame ( towering a good foot  above me), I could see immediately why he was the star for his country's national volleyball team.
He scooped me up in his paddle like arms and dunks me into the attic where the whole magic of creating the Balsamic Vinegar happens.
At 50, Georgio retired from the Italian Volleyball team.
He was faced with a dilemma of a life outside the game.
What next?
He looked within his DNA to see if there was something he was passionate about that he could nurture and develop.
He delved into the rich bank of childhood memories and remembered his grandmother.
Every year making through time honoured traditions and methods ( known only to the Modenese of course ) his Grandmother would make the most amazing Balsamic Vinegar- a wonderful , thick , dark, syrupy, dense , sweet concoction overflowing with flavours and love from the past and present.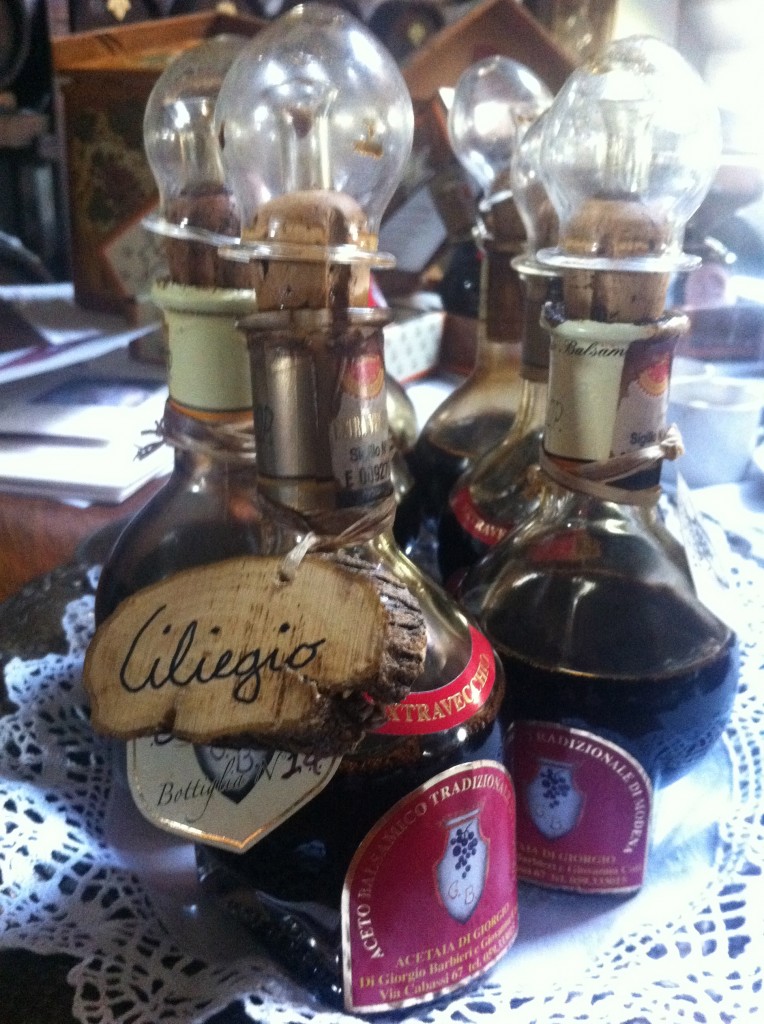 The Acetaia Giorgio was born.
Initially, growing Balsamic vinegar was a hobby, a necessity for Georgio and the Barbieri family.
The balsamico vinegar was to feed the family, for special occasions and also served as great gifts for friends and family.
Plus the Acetaia was also an asset to be inherited – they would be used as dowry for the daughters of the house.
This tradition still holds in many of the houses of Modena , many of whom have the rich tradition of growing Balsamic Vinegar within their households.
Traditions like these are the sacred bond, the glue between the past , present and future generations.
Traditions like a newborn child getting their own battery of barrels and vintage in their name.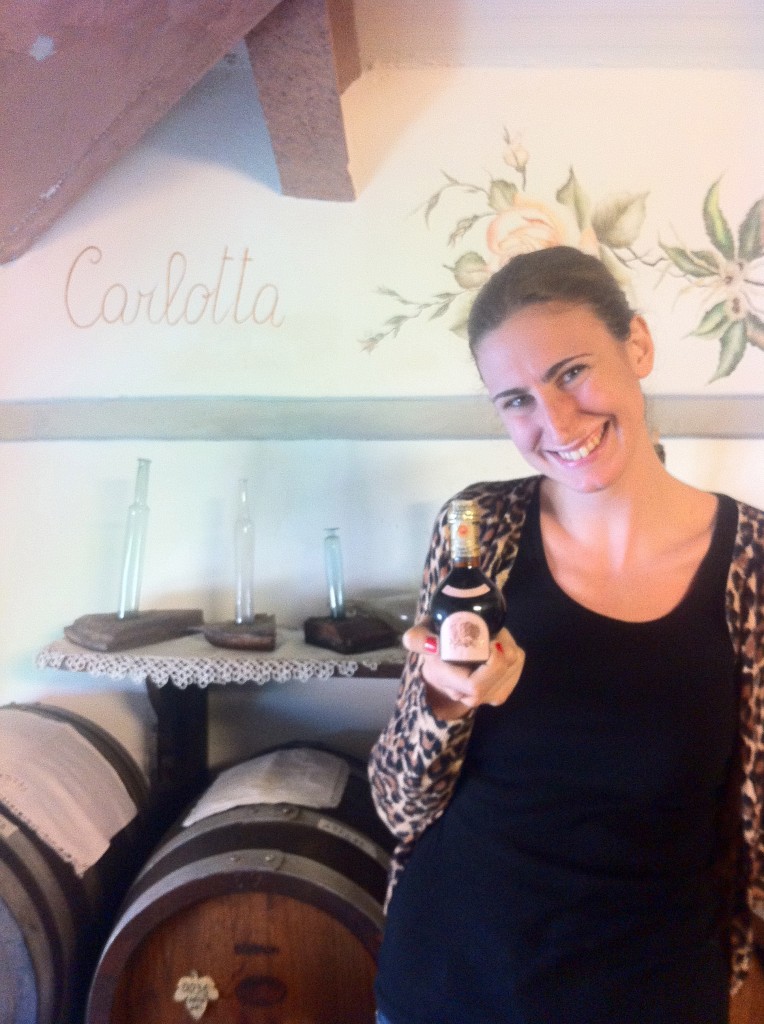 Loretta, the lovely daughter of Georgio who is my guide for the afternoon,  shows me her battery of barrels and then proudly presents to me her 25 year old 'Extravecchio' vintage which was released on her birthday last year.
She shares me with a few drops of her 'black gold'
Matured in cherry barrels, it has an amazing sweetness and depth of flavour.
She gives me a few crumbled pieces of mortadella cheese to taste the vinegar. I taste the cheese to refresh my palate and then sip. Amazing.
Loretta is as enthusiastic as me, as if she is tasting it for the first time.
Without much prompting me, she keeps opening bottle after bottle, diving in for another sip and keeps on refilling my spoon.
She's like a kid in a balsamic vinegar shop.
They only produce 2000 bottles a year + sell this stuff at around 1000 euros a litre!
I savour every precious drop.
I feel humbled by the experience- It's an incredible thing to share with a total stranger like me, something so precious and intimate to the fabric and DNA of a family.
Her favourite bottle is her Dad's 25 year old vintage- matured in Juniper barrels, this is more prickly and has real personality.
My afternoon spent tasting the Balsamic Vinegar is a great revelation.
Almost a healing quality.
I've had a few days of madness at a travel blogger conference, followed by 2 days touring the vineyards of Umbria.
Tasting this is like balm to my weary liver.
I emerge after a few hours into the mellow evening sunshine of Modena feeling…a new man.
It comes as no surprise to learn at the end of my tour that the word balsamico  comes from Latin word balsamum, which means "balsam-like" in the sense of "restorative" or "curative"
Essentials 
Acetatia di Giorgio is open year-round.
Tasting Tours are free and can be organized in advance by calling them.
Warning: It is very addictive and hard to leave without purchasing a bottle.
Cheapest comes in at around 45 euros which compared to what you would pay for the same thing in the UK- a bargain.
For more Information can be found at at www.acetaiadigiorgio.it