I've always been curious about cruise holidays and wondered if they would be the kind of holiday that would appeal to me and any budget conscious, independent travellers.
I've invited Sofia Vasconcelos from the blog, FromMadeiratoMars.com to share her feedback and experience of cruising with MSC Cruises earlier this summer. As a mother of two, travelling with her family, she has an important perspective to share which I thought would be useful to share with readers of the blog.
So in her own words, here is her experience of cruising for the first time. I would love to also hear from you with your thoughts. If you have been cruising recently or are considering hopping on a cruise in near future-please leave a comment.
Describe your experience of cruising for the first time
Exciting! That's what I'd call hopping on a cruise for the first time.
Discovering what's inside that gigantic vessel that floats across the Mediterranean sea is an adventure by itself.
Our departure port was Barcelona which is a fantastic holiday destination in itself ( I live in Madeira) Spent 3 memorable days in the city. We felt sad to leave.
The cruise took us through some Mediterranean hotspots- France (Marseille), Italy (Genoa, Napoli and Messina) and Tunis (la Goulette)
After going through all a few key boarding procedures that include getting our picture taken by a professional photographer (which the kids loved), putting on a wrist band and given our access cards to the rooms, we started exploring our boat- MSC Splendida.
First impressions? It was astonishing to see how it looked from the inside.
It didn't feel like we were inside a boat at all. It felt more like a luxury hotel with see through elevators and sparkling Swarovski crystal stairs.
A pianist was playing Nat King Cole in the lobby…the holiday had begun…
Our balcony room was great: comfortable bed, air conditioned, safe box, minibar, movies on demand and the ensuite bathroom that was small but pleasant.
It had also a balcony which then became our favourite spot to relax, watching the ship arrive at port in the mornings, reading a book or having a drink with wide expanse of sea as your view.
The life in the cruise has no boring moments. There is a wide range of entertainment programmes throughout the day onboard if you choose to stay inside the boat or you have the option of taking of the MSC city excursions for each city we visited.
There are boarding hours to respect. Beware of time.
There are 4 restaurants to choose from, ranging from buffet to a la carte and a choice of cuisine ranging from Mexican, Italian to French. The ship also has 18 bars/lounges including L'Espresso coffee bar, Jazz bar, Piano bar, Wine bar, Sports bar (where you could go bowling) Cigar lounge and a pool bar.
Plus there are 5 pools to choose from, 12 jacuzzis, a large gym, solarium as well as basketball and tennis facilities.
You have access to the large Strand theatre (accommodates 1603 guests ) which has different types of shows every night , a casino, a disco, a 4D cinema, a Virtual World video arcade plus the very cool Formula 1 simulator and children's play area.
So there is not shortage of choice in terms of food and drink and entertainment.
The last day in the cruise was a long day of travel so I treated myself to a full body massage (book in advance, they are always full) and it felt like heaven. I was so relaxed that I felt asleep inside the spa lounge while looking at the sea horizon line in a distance.
And no, I didn't felt sea sickness nor none of the people that were with me, you can hardly tell you're in a boat.
For me the adventure is remembered by the smiles of the children, the excitement of the families and the discovery of new cities each day.
Why did you decide to go on a MSC cruise?
It was my mother's dream, to get all the family together on a holiday cruise. And so it happened.
Advantage was we could all stay together but still have the privacy and independence to do our own activites.
There are programmes for all tastes and ages.
We could share the meals and tours plus kids go free which makes a big difference when you are on a family budget.
Also we loved the circuit: Spain, France, Italy, and Tunisia.
For the kids, this was a nice and easy introduction to the world of travel.
What things did you enjoy the most at the cruise?
The bedroom with balcony (it's worth the extra cost), the variety of food, the night shows, the Balinese massage at the spa and most of all the cities we visited.
Negatives?
It does feel in parts quite overcrowded with an average of 3000 people in the boat.
Restaurants and pool areas can be quite noisy and boarding the ship at every port included long waiting lines which was tough when you have small children that are anxious to go back to the pool…:)
In my opinion, they should make priority lines for families with small kids.
It also takes a few days inside the cruise to get to know how to go from A to B. There are not enough elevators for so many people, which makes you have to go by foot to reach faster.
I think they could improve direction signs and there could be an orientation programme of the ship for families.
Internet access was really expensive and not within the means of our budget. I recommend trying to catch wifi signal once you're in the city not from the boat.
Also there are some hidden extras like paying for drinks, Venchi ice-cream by the pool (delicious and worth it) and video arcade games which adds a nice amount of euros by the end of the holiday. Make sure you take that into account.
The MSC tours aren't cheap, so sometimes we would rent a taxi at the arrival port and make our own guided tour. There are lots of taxis waiting by the pier so you can then discuss prices according to how many people are in your group.
To help save money, I would recommend opting for the drinks package so that you can enjoy more the experience and no surprises in the bill at the end.
As for the video arcade, charge each kids card with a budget and stick with it.
Would you recommend a MSC cruise to your friends and family?
I definitely would recommend the experience of MSC cruise.
Waking up in a new city every day, opening the window and seeing the sunset/ sunrise by the sea all week without having to move luggage or not having to think which good restaurant to have a good meal- cruising makes travelling easy, especially when you have young kids.
Plus the entertainment for all ages is definitely a great extra, especially if you're in a group.
In one week we visited the Sagrada Familia in Barcelona, we walked along the old historic streets of the old town of Marseille drinking pastis and savouring Nutella crepes, we wondered aimlessly along the beautiful streets of Genoa, tasted the best pizza ever in Napoli, saw the Etna volcano in Sicily, explored the streets of the lost city of Pompeii and drank in the amazing colours and smells of Tunis. Rounding off our days of adventure with a plunge in the jacuzzi, a shower and then a nice warm meal followed by a show in the theatre, dance in the disco or a drink by the peaceful Meditteranean sea- hard to top that.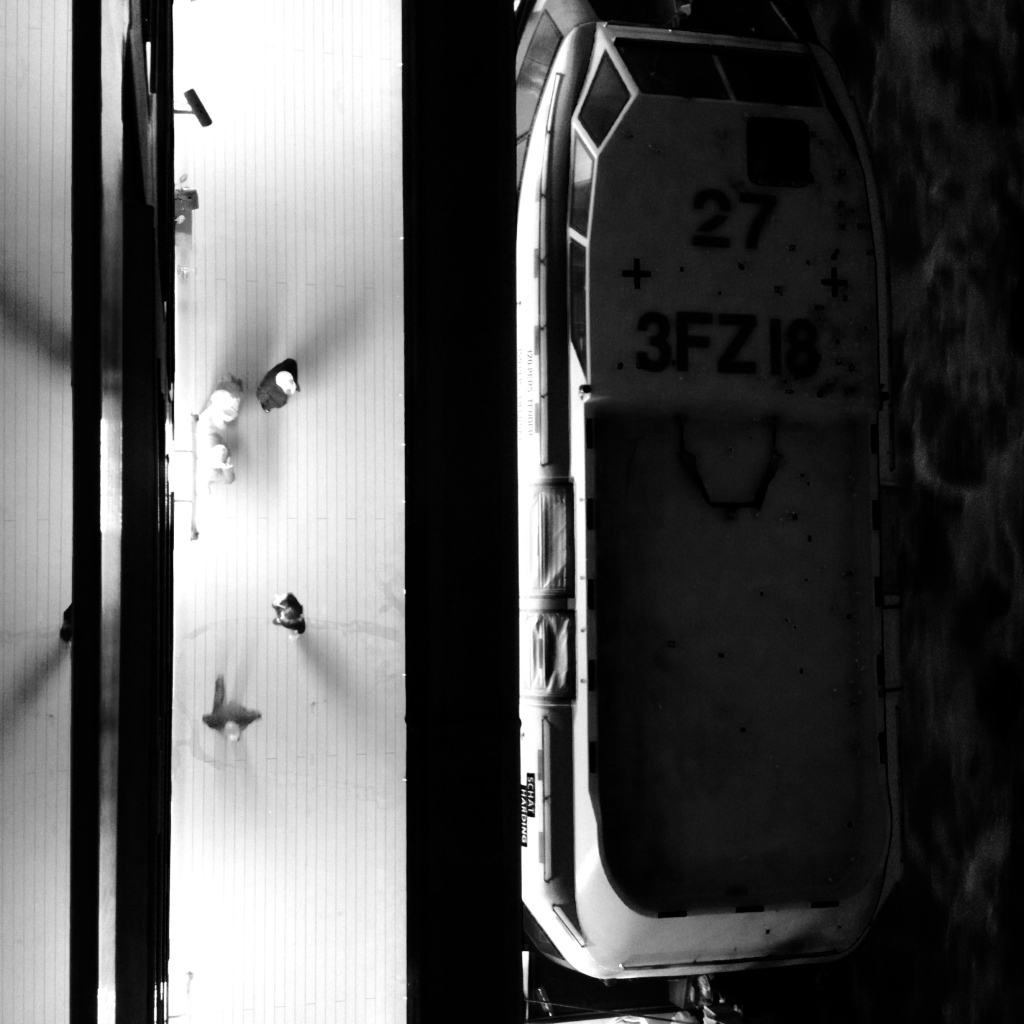 Essentials
To give you an idea of cost, MSC Splendida is sailing out of Barcelona on January 2, 2015 for 7-nights calling at Marseille, France; Genoa, Italy; Civitavecchia, Italy; Palermo, Italy; La Goulette, Tunisia and back to Barcelona, Spain. Prices are from just £299 per person, cruise only. ( Inside Cabin- £299, Balcony Cabin starts at £499 ) They have an all-inclusive 24-hours Allegrissimo drinks package, which can be purchased for £22 per person per day. The 'Allegrissimo' includes wine, draught beer and soft drinks in the main restaurants and buffet, as well as cocktails, wines, aperitifs, sprits, hot drinks and take-away ice cream. There is also a mealtime 'Cheers!' drinks package which is unlimited, wine, beer and soft drinks at mealtimes only, which costs £14.50 per person per day.