Ever known a bar where it felt so cozy, you end up spending so much time that it almost became an invisible extension of your living room? So cozy that you never wanted to leave. Maybe they had a few rooms, which you could share with the other like-minded patrons of the bar? That's how the Die Wohngemeinschaft bar became a hostel. 'Wohngemeinschaft' translates as 'flatshare'. The owners after a number of flatshare requests from customers felt the natural progression was to open a hostel which has now become Cologne's best hostel.
The location 
Customers at first glance are often dismayed by how far the hostel is from the city centre. Then they arrive and realise (like I did) that they are slap bang in the heart of Cologne's hippest neighbourhood, the Belgian Quarter. You are on the doorstep of some of the city's most authentic and cheapest places to eat. There is great artisan coffee, amazing gelato, great burgers cool bars and a few impressive street art murals- it is a lovely place to call home for a few days.  The Dom: Cologne's world-famous cathedral and the city's many impressive museums are a 10-15 minute walk away.  Hostel die Wohngemeinschaft is a 2-minute walk from Moltkestraße Underground Station and a 4-minute walk from Rudolfplatz Underground Station. Cologne Main Station can be reached in less than 10 minutes on foot.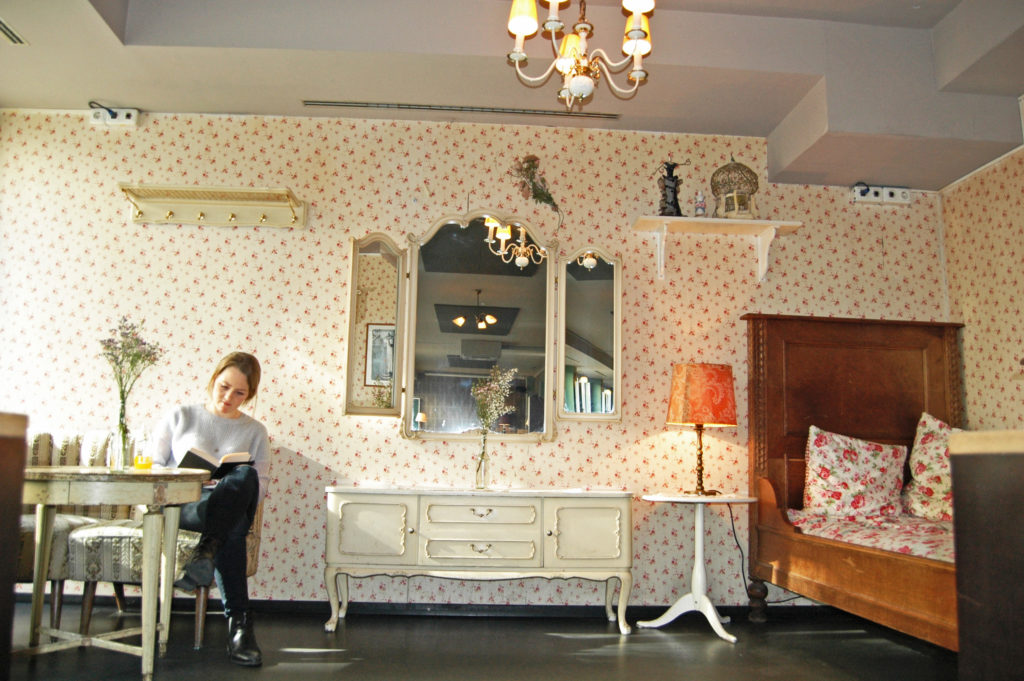 Rooms and bathrooms at Die Wohngemeinschaft
All of the 11 rooms at die Wohngemeinschaft Cologne are individually decorated on a unique theme.
I stayed in Tom's room. Every room in Die Wohngemeinschaft hostel, bar and theatre has a unique story. For example 'Tom' apparently used to be an art director but moved to Canada on the death of his great aunt. He lived in her log cabin in Lake Tagish and sailed across the Lake on her boat. On returning to Europe, he decided to make a bed from the boat. He comes and stays in the winter months apparently. Till then his boat bed is yours if you visit Cologne.
My other favourite amongst their themed rooms is the fabulous 'Compagnie de Résisdanse'. Sadly guys this is a female only dorm. Girls will love the ballroom inspired cozy interiors of this room. There are 6 beds in this dorm. At 1.40 meters wide, this is one of the biggest dorm beds I have seen on my travels. Each bunk is completely separated from the other so you have your own privacy plus a curtain. In addition, each bed has its own reading lamp, plug socket and a shelf to keep your loose change.
The rooms at Die Wohngemeinschaft are not en-suite. However, there are bathrooms and toilets on each floor.  They are inspected and cleaned regularly.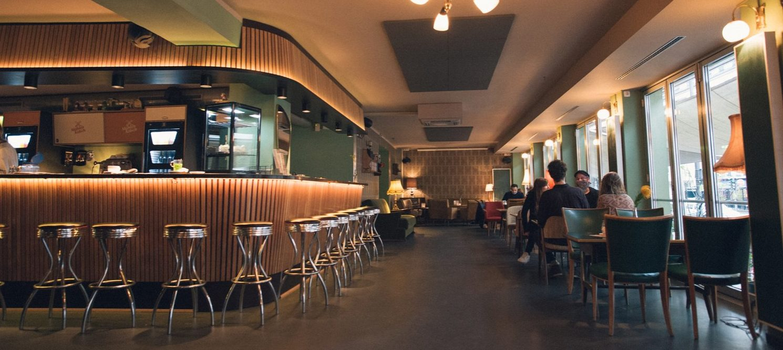 Facilities
The Wohngemeinschaft isn`t just a hostel.
They also have a very popular cafe-bar with outside terrace where locals congregate.
During the day you can enjoy delicious coffee and wonderful pastries and in the evening the bar becomes packed with locals and is a fantastic place to hang out and meet people.
The other cool feature of the hostel is their own theatre space, which seats upto 70 people. The theatre is a versatile space hosting everything from local to international bands, book readings, plays and films.
In the hostel itself, guests can relax in the nice common lounge which has a cool retro chic vibe. For a fee of €5.50 guests can enjoy an organic buffet breakfast in the lounge from 8-11am.
Most of the breakfast items like cheese, eggs, yoghurt, tea, and juices are organic. Bread is sourced from a local cologne bakery. All cold meats are sourced from a local organic farmer.
Free coffee and tea are provided, as well as DVDs and books. Bicycles and skateboards can also be rented at reception.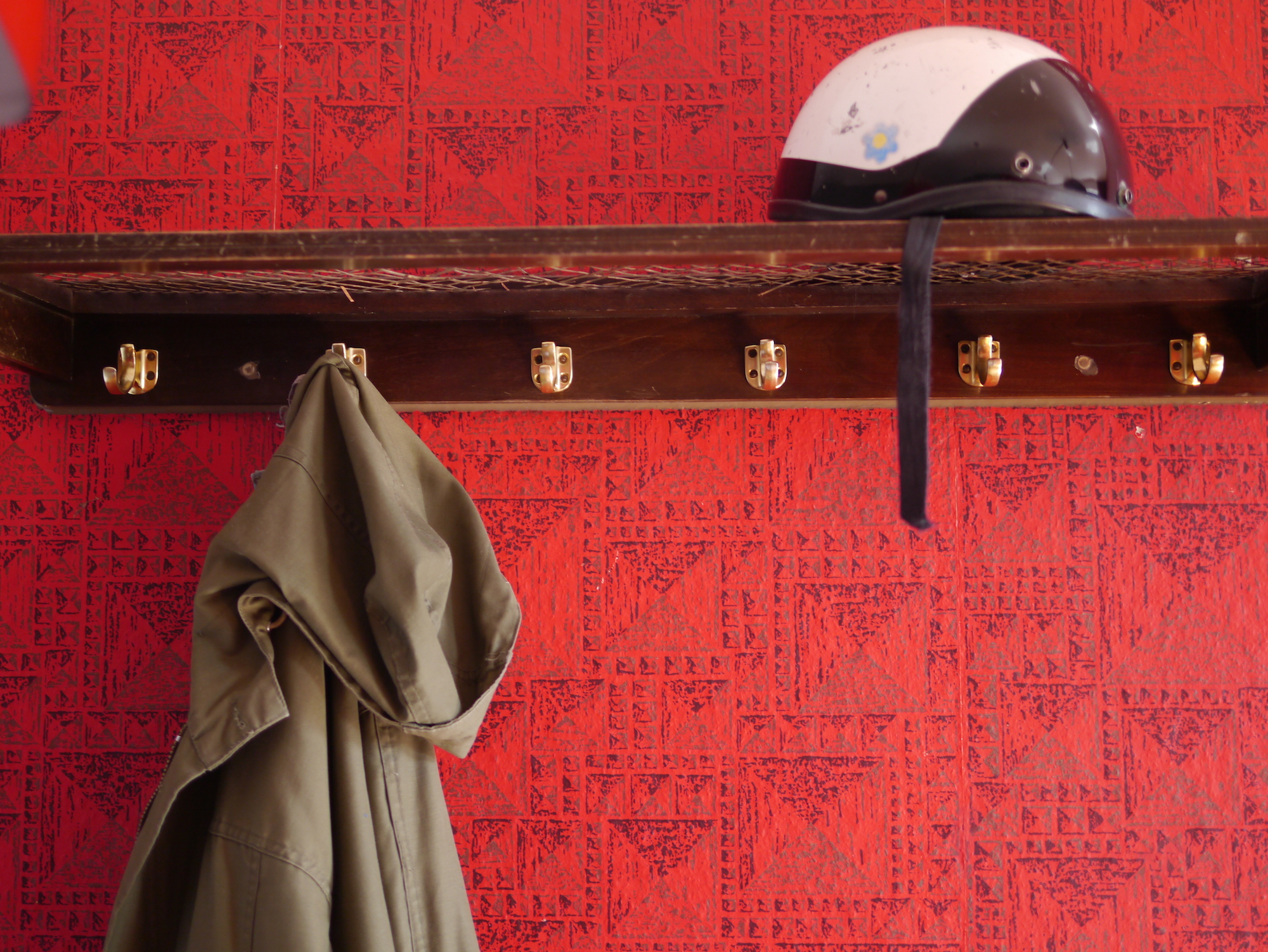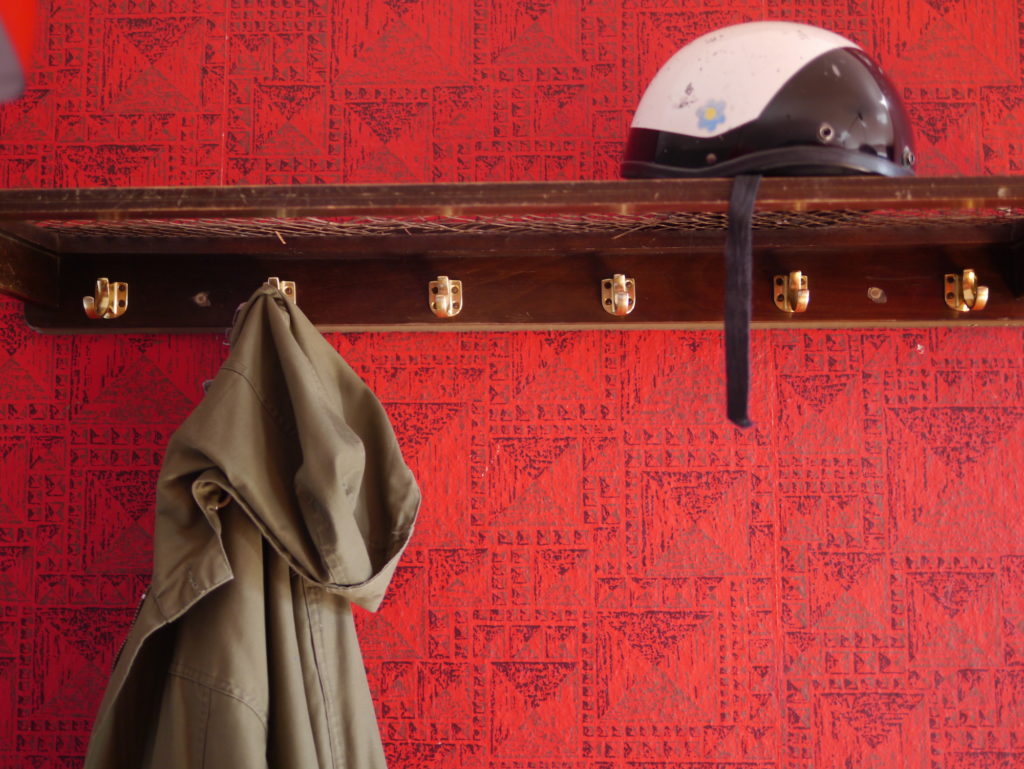 Why is Die Wohngemeinschaft a luxury hostel
In terms of character, Die Wohngemeinschaft is one of the most exciting hostels in the world. If you are looking for an experience, stay here. I love the themed rooms, their amazing bar and also the fact they have their own cultural space. Staying here, I really felt like I connected with the people and spirit of Cologne.

Factbox
Booking via Hostelworld.com, a bed in the 6 female only Compagnie de Résisdance dorm starts form just €20 while a night in Tom's adventurous boat bed is around €45 a night.
Richard-Wagner-Straße 39, 50674 Köln, Germany.