1984. I was 5 years old when I left Chatham. I don't remember much about my childhood in Chatham. I do remember our garden.
It was the most beautiful garden you can imagine. My father spent hours there. It was very green, filled with roses and growing all kinds of vegetables: pumpkins, potatoes, cauliflowers, chilies and coriander. You name it. My father grew it.
Practically anything could grow in the rich soil there. Just like our garden, I remember Kent as a very green and sunny place. Hence, Kent is dubbed as the garden of England and enjoys higher than the British average number of sunshine hours per year.
I also remember day trips to medieval historic towns like Canterbury with its quaint cobbled streets and timber framed houses. Armed with bucket and spade hopping on the train to the picturesque seaside town of Whitstable.
Kent is for me filled with memories. I haven't been back to this part of the world since my childhood so naturally when Southeastern gave me a nudge to come and revisit and rediscover this part of the world, I jumped at it. Call me a sentimental fool but the older I grow, the more I seem to want to indulge in life's nostalgic charms.
Rich in layers of history, packed with tons of nostalgic charm, the seaside towns of Kent are perfect for time travellers like me, looking for escapism. After all towns like Margate, Broadstairs and Whitstable were the pioneers of the original seaside break. Powered by steam, railways made travel accessible to a new generation of working class during the Victorian era. Emerging Victorian resorts like Broadstairs offered Londoners a hedonistic escape from the harsh industrial reality of their everyday working lives. From games arcades to Punch and Judy puppet shows, travelling photographers and entertainers to donkey rides and variety shows, from whelks and cockles to jellied eels and fish and chips- these resorts were escapism in its purest form. The coastline was rich in stories and a natural breeding ground for some of the most popular writers of the time like Dickens, John Buchan and Ian Fleming.
Fast forward to the modern day, after undergoing a period of severe decline, these retro seaside towns with dollops of nostalgic charm seem to be back in favour. The cheaper pound is also helping attract a new generation of tourists from abroad and likewise making locals consider a staycation.
During my trip I met a lovely couple from New Zealand, Andrew and Julie. I asked them why they kept coming back to places like Broadstairs (it was their 3rd visit). They mentioned that they loved how accessible Broadstairs was. In New Zealand they would have to drive 3 miles to find a sandy beach. Here, everything was within a short walking distance: hotel, beach, ice cream parlour, pub and also nice walking trails to other nearby beaches. 'Convenient' was the one word that summed up the charm of Broadstairs.
So. To summarise my trip to Broadstairs, Deal and Kent, I would definitely repeat the word convenient. Value for money. Tons of charm. Great scenery. Plus fabulous food. Don't believe what people say about British food being a cut below our European counterparts. There has been a huge renaissance in modern British cooking and this is definitely reflected in restaurants here: Wyatt and Jones in Broadstairs, 81 Beach Street in Deal and the Allotment in Dover all stood out for me for their modern but innovative cuisine, commitment to sourcing locally wherever possible, friendly staff and lovely interior decor.
I've outlined a 3 day itinerary for you below of all the wonderful places I visited in these towns. If you have any questions or thoughts about this piece, please shoot me a line or leave a message in the comments section below. Most importantly if you do feel inspired by this article and fancy booking a trip to Broadstairs, Deal, Dover or somewhere else in East Sussex or Kent, please do check out the advance purchase offers from Southeastern this summer which start from as little as £10! Find out more here.





BROADSTAIRS
Yarrow Hotel
I stayed at the newly refurbished Yarrow Hotel with a great spa and the biggest jacuzzi hot tub you can imagine, which I had all to myself. While the interior may be recently refurbished, the exterior retains all its original Jacobethan historical charm. Tucked into the grounds of the East Kent College, this is a fantastic base to explore the South East Coast.
Address: Ramsgate Road, Broadstairs CT10 1PN, England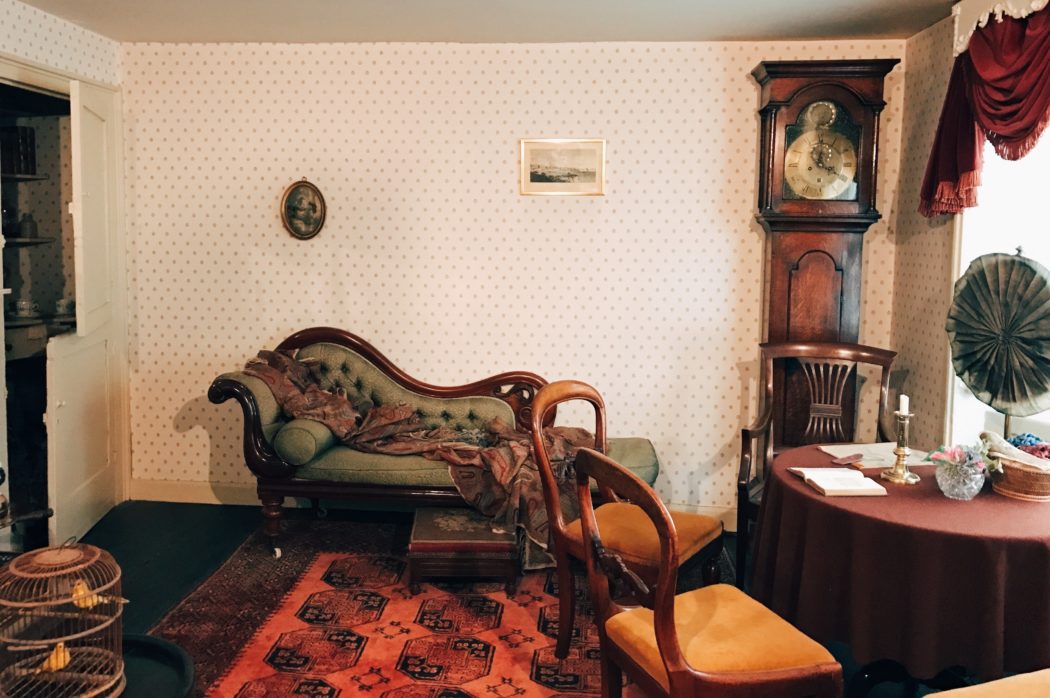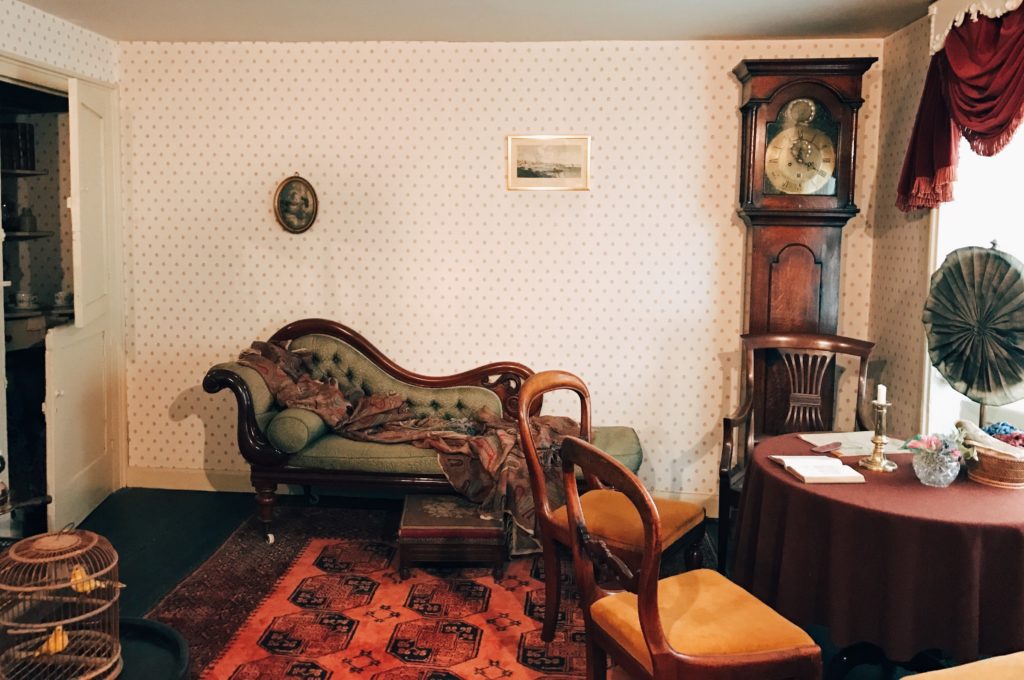 Dickens House Museum
You might think that this quaint white-washed cottage-cum-museum with baskets of flowers hanging from the eaves and well manicured gravelled garden could be taken straight out of a Dickensian novel and in this case you would be right.
The Dickens House Museum in Broadstairs was the home of Mary Pearson Strong- the inspiration for the character of Betsey Trotwood of David Copperfield.
Dickens visited here and the place inspired him because when touring the museum you will come across various rooms and artifacts that have been immortalized in the novel itself. You will also gain a firsthand look at Dickens' writing box and letters.
Even if you haven't read the novels, you will feel the presence of the great novelist who inhabited these four walls, centuries ago.
Entry: £3.75 for adults/ £2.10 for children
Address: 2 Victoria Pde, Broadstairs, England.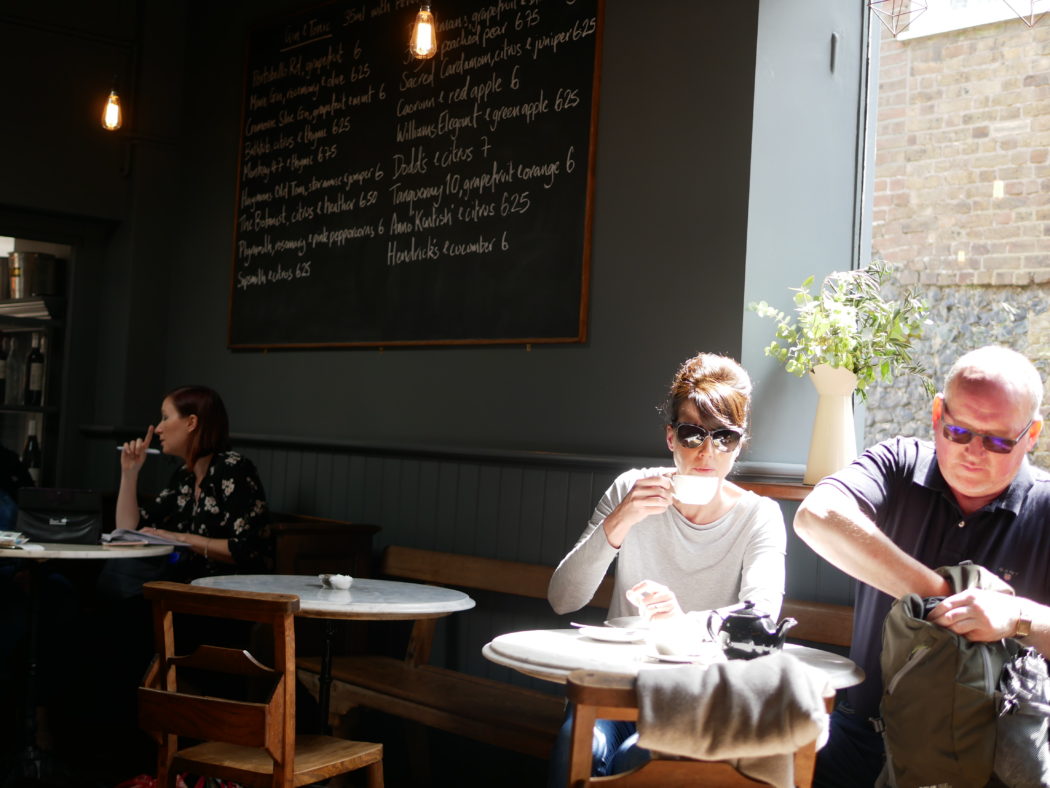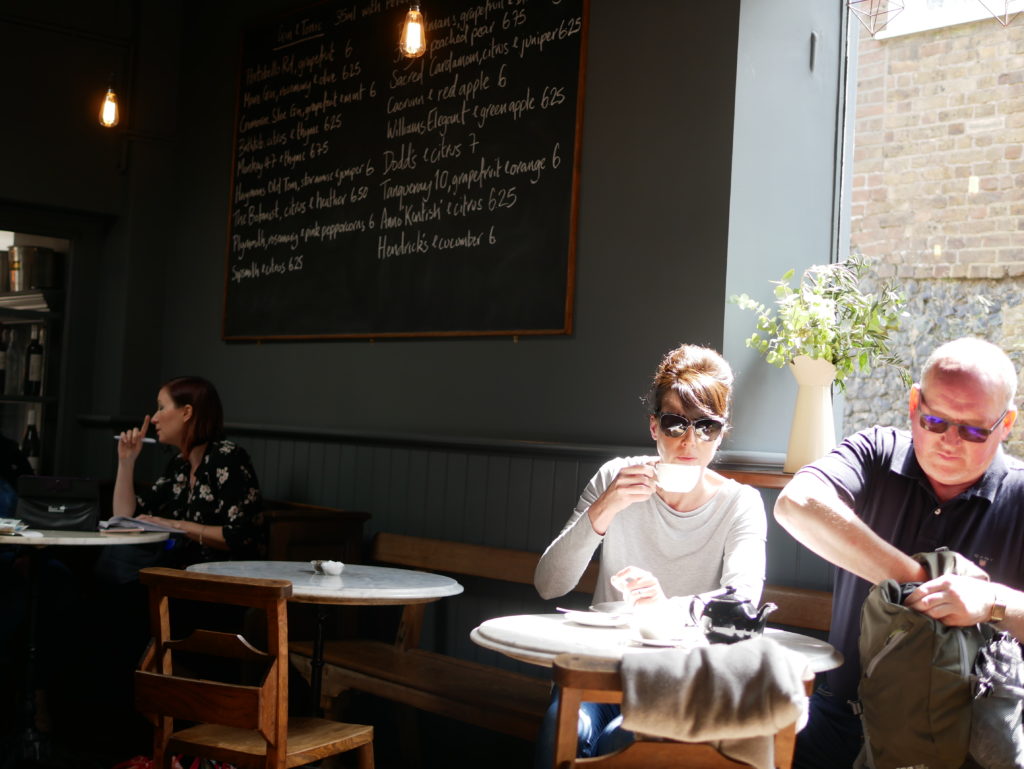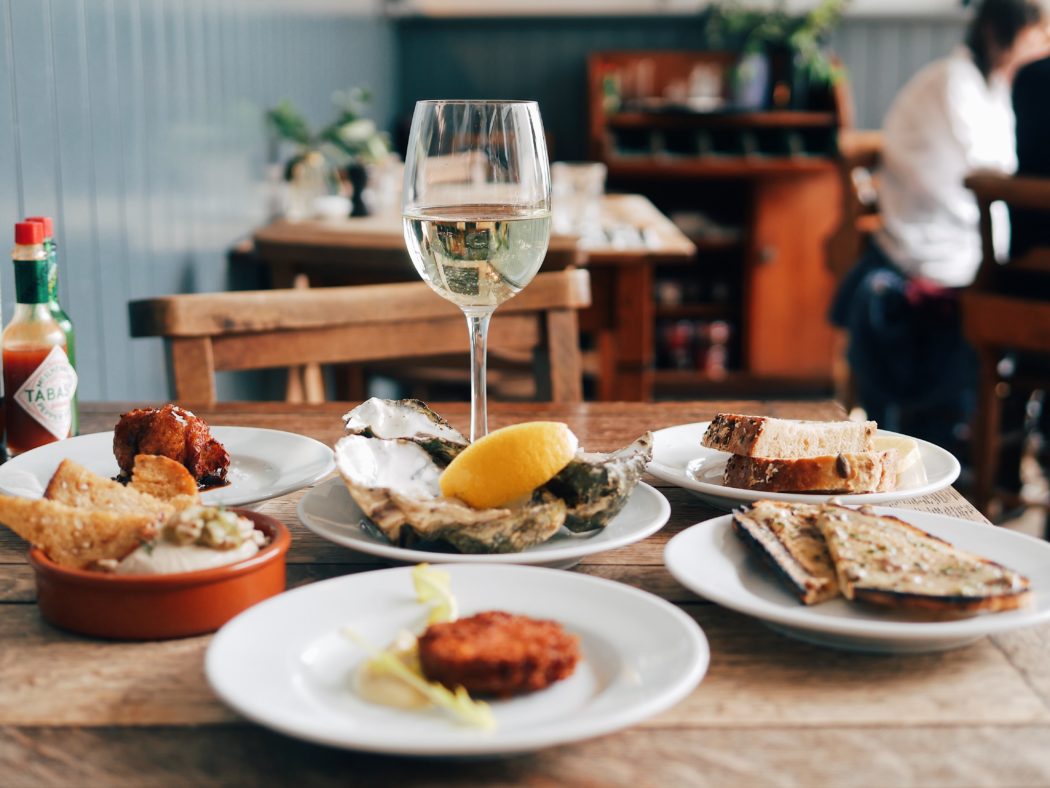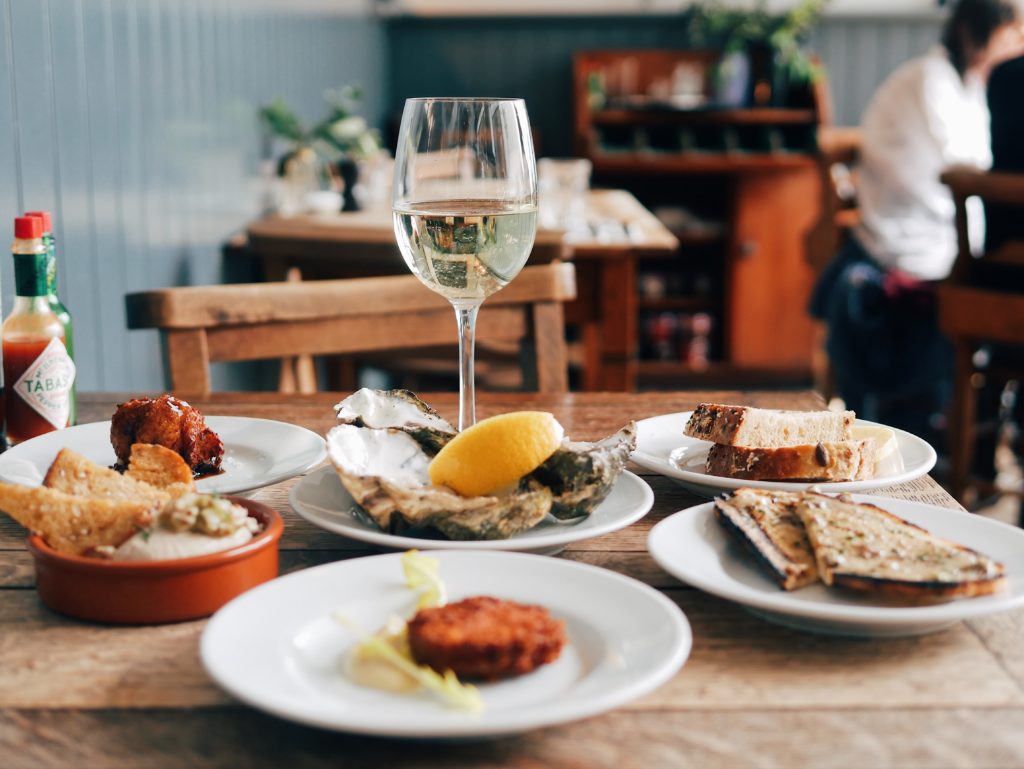 Lunch – Wyatt and Jones
This is a relaxed, unpretentious cafe with beautiful views of Viking Bay and the seafront. The food is fresh and delicious. Loved their fresh oysters, amazing anchovy toast, smoked mackerel pate, Kentish blue cheese, leek fritters and crispy pig's head with smoked apple purée. Mop it up with their fantastic home baked bread. Plus, they have a great selection of wines to wash down the food.
Address: 23-27 Harbour Street, Broadstairs, England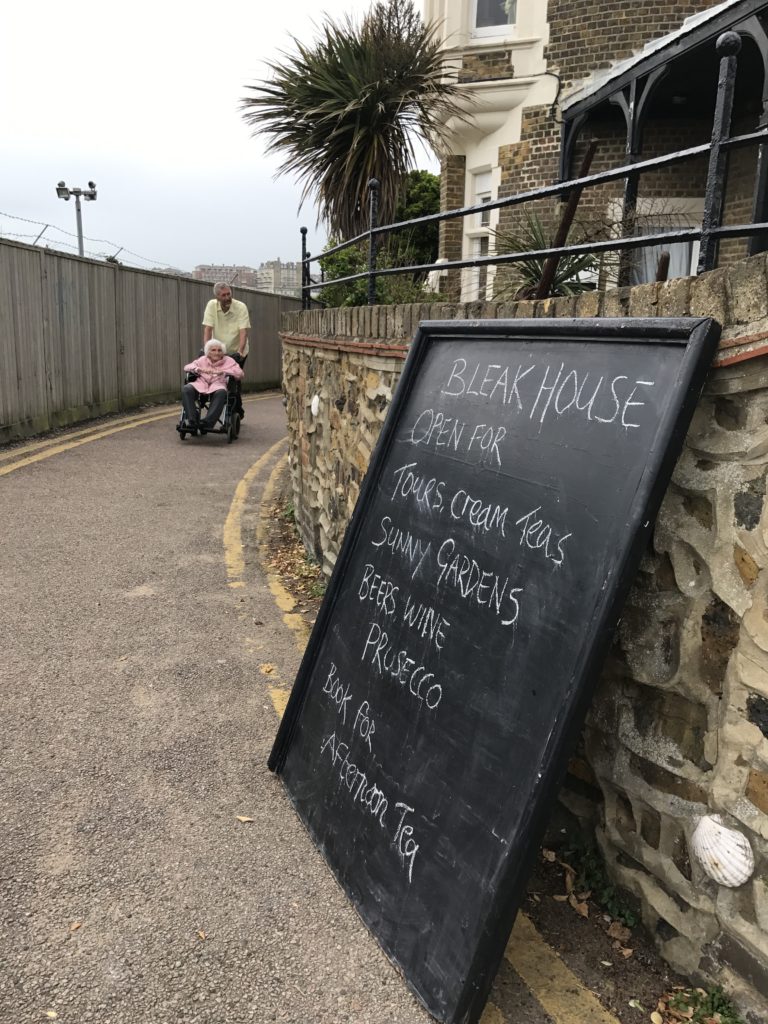 Bleak House
Perched on a cliff top, looking down on Viking Bay in Broadstairs is what Dickens called his 'airy nest'- popularly known as 'Bleak House' or formerly 'Fort House'. The town was one of Dickens' most favoured watering places in the 1850's and 60s and it is said he penned his most autobiographical novel, David Copperfield at Bleak House.
Historically Bleak House was also a coastal station and lookout point for spotting seafaring activity.
Interestingly, Bleak House derives its name from Dickens' other novel, but whether the inspiration for the fictional Bleak House is Fort House is still debatable. Nevertheless, this holiday home was certainly a favourite holiday home for the famous writer.
Address: Fort Road, Broadstairs CT 10, England.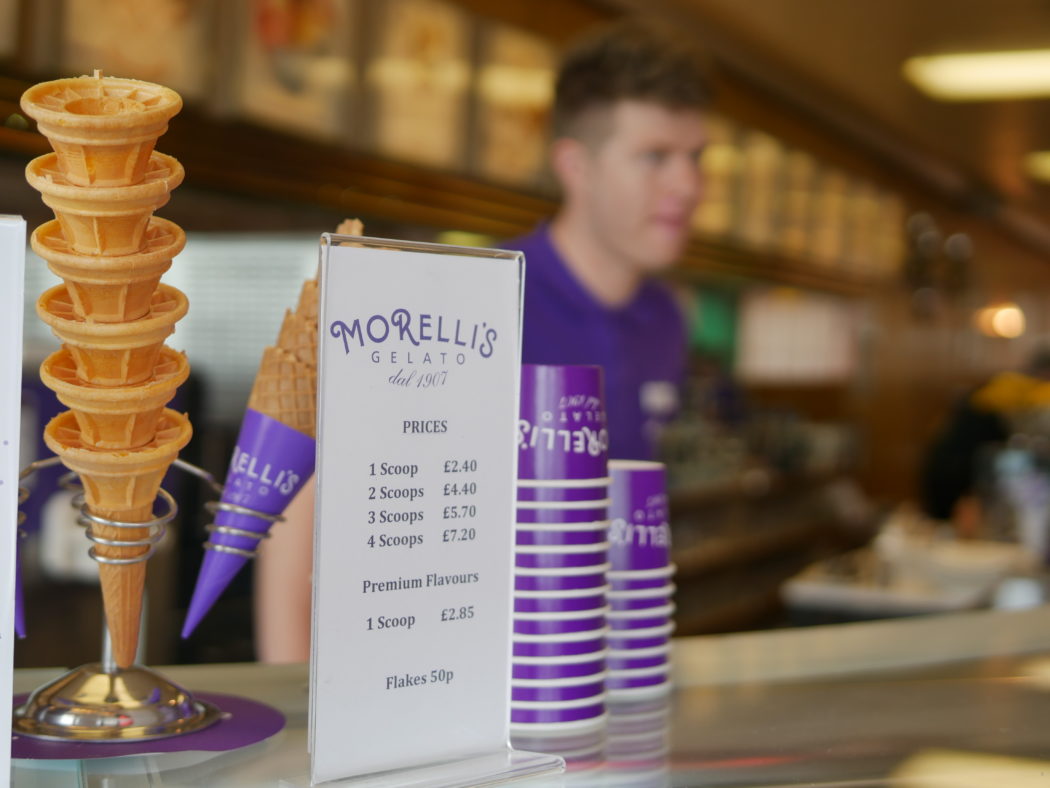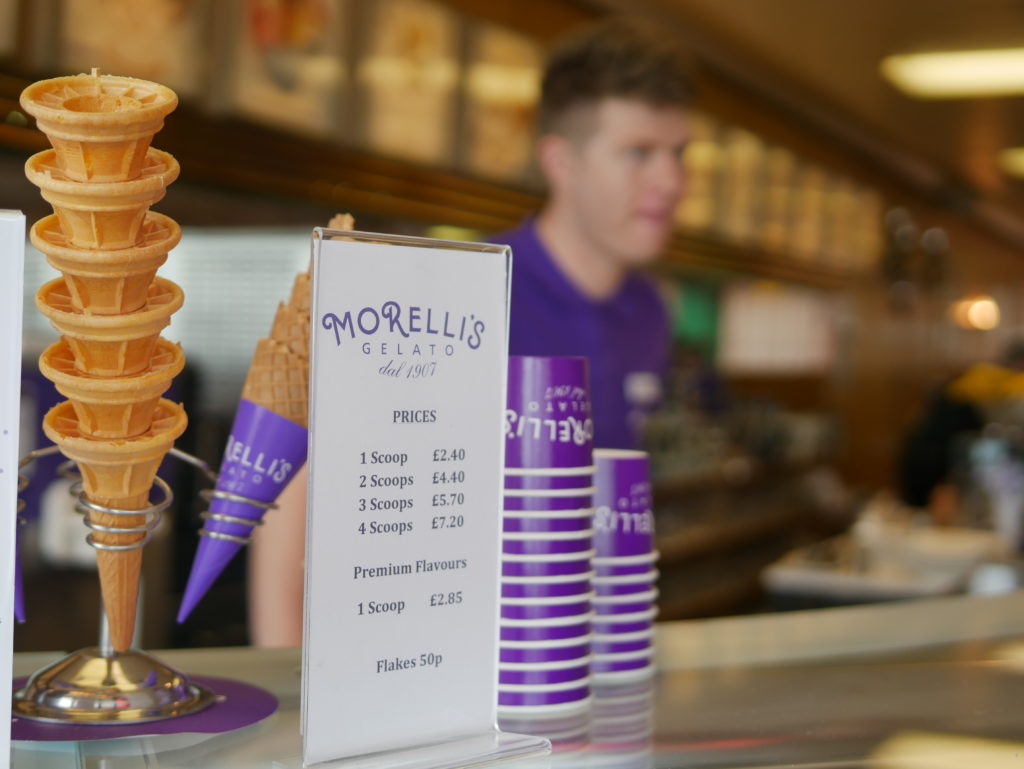 Morelli's
Let's face it. If you are at the English seaside in the summer you have to eat ice cream. There's no better place to savour it than at the retro themed ice-cream parlour called Morelli's. This business originally started selling from a bicycle but nowadays owns pride of place in the Harrods Food Hall. Best thing about it? Lick your ice cream while taking in the sweeping views of Viking Bay. I had their fabulous ice cream sundae, the Knickerbocker Glory
Address: 24 Victoria Parade, Broadstairs, CT 10 1QS.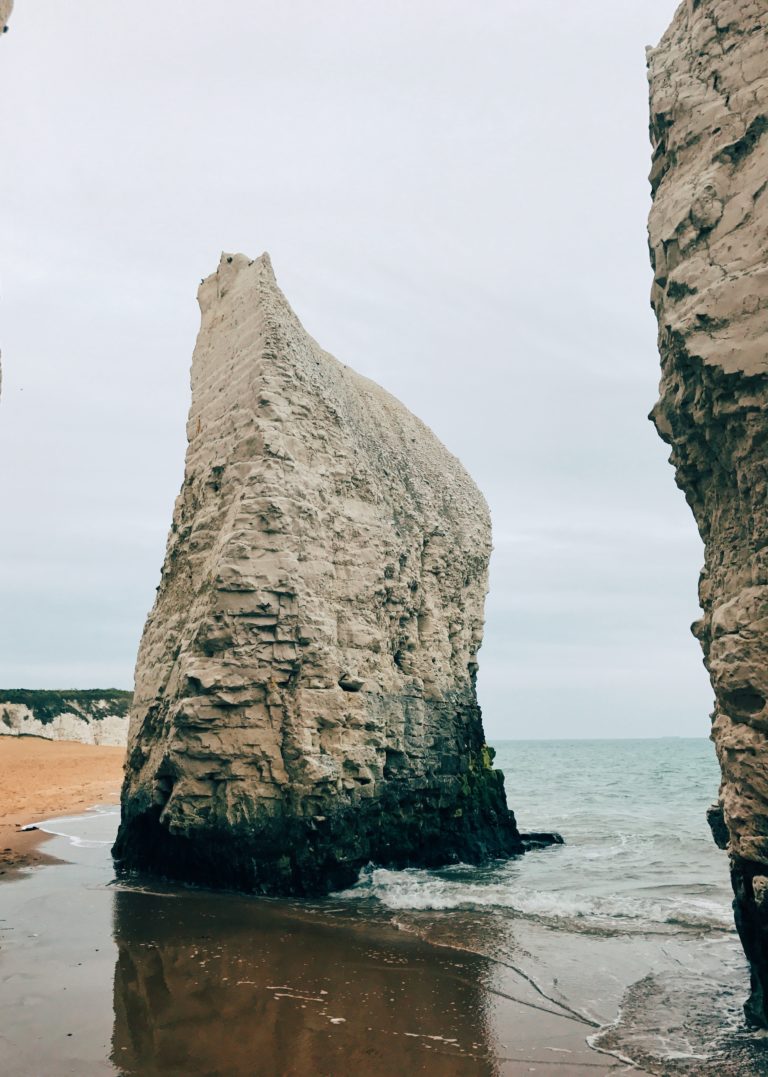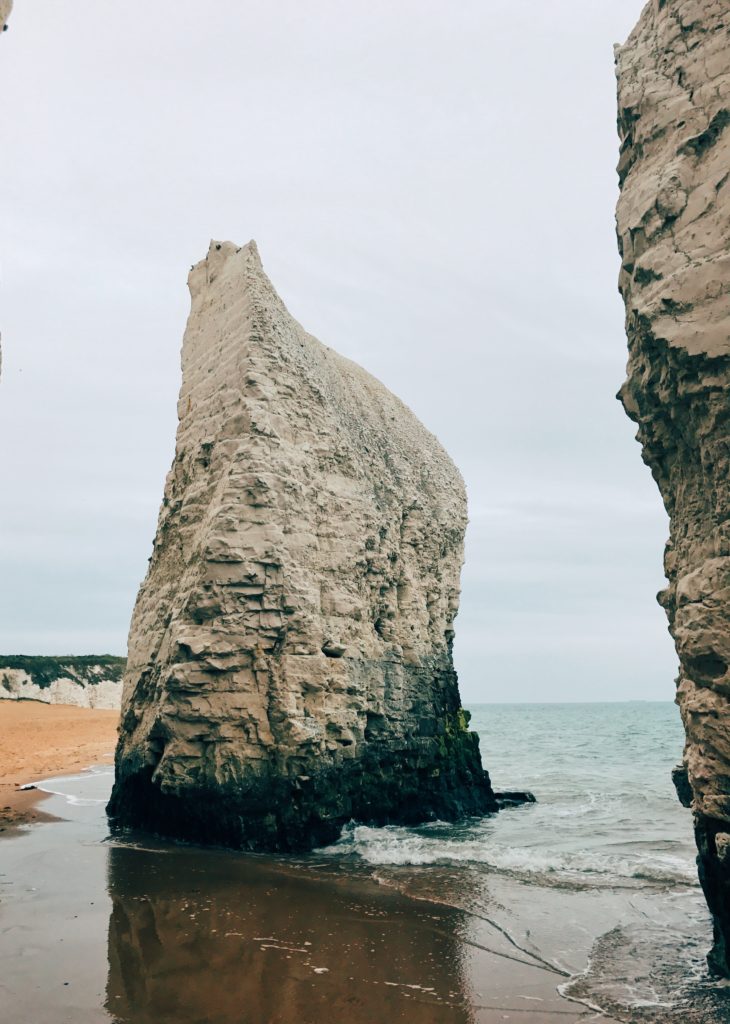 Botany Bay
Botany Bay is one of seven bays in Broadstairs and one that I found to be more secluded and very beautiful. Botany Bay derives its name due to the fact that it was historically associated with smuggling activities and if you were caught, you were reportedly deported to Botany Bay in Australia. Home to many towering chalk cliffs, nowadays it is a popular location for bathing and surfing.
Address: Botany Road, Broadstairs, CT10 3LG, England.

Viking Bay
If you've come to Broadstairs with the expectations of a typical English seaside summer holiday then you won't be disappointed with Viking Bay Beach. You'll get the donkey rides, the Punch and Judy shows, the promenade and pier. Hire a deck chair in the summer, pack your favourite beach book and just pray that the weather gods co-operate.
Address: Victoria Parade, Broadstairs, CT 10 1NB, England.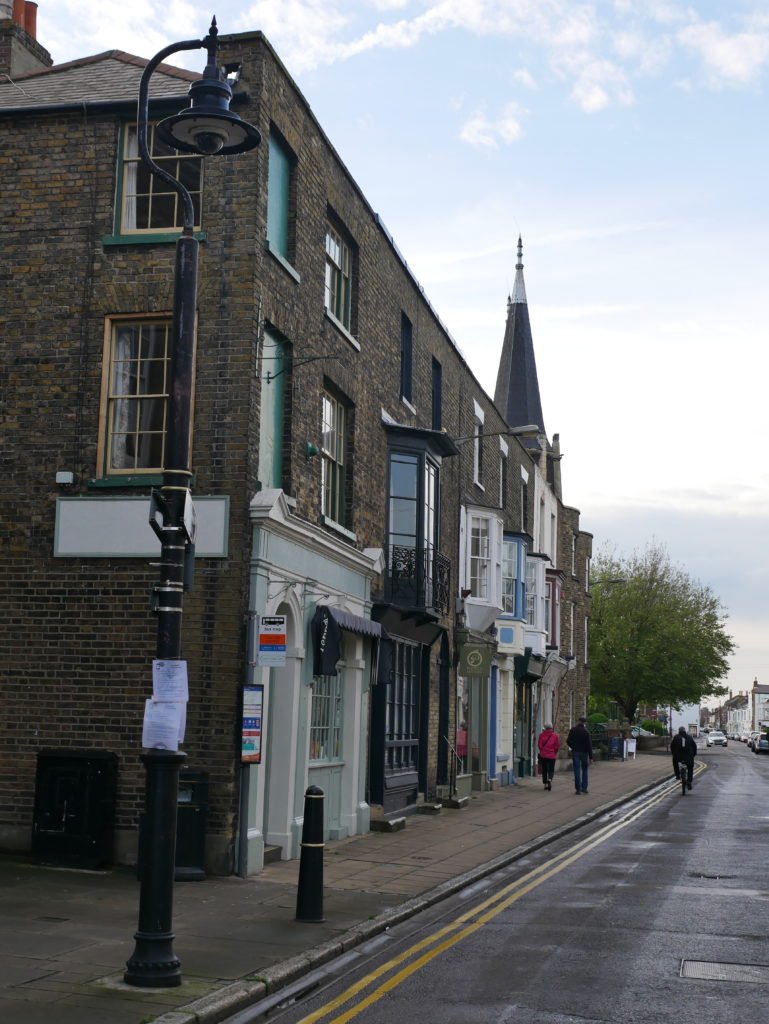 Reinventing the high street: Filled with a 'dazzling array of one-off local retailers' , Deal's award winning high street is a joy to discover.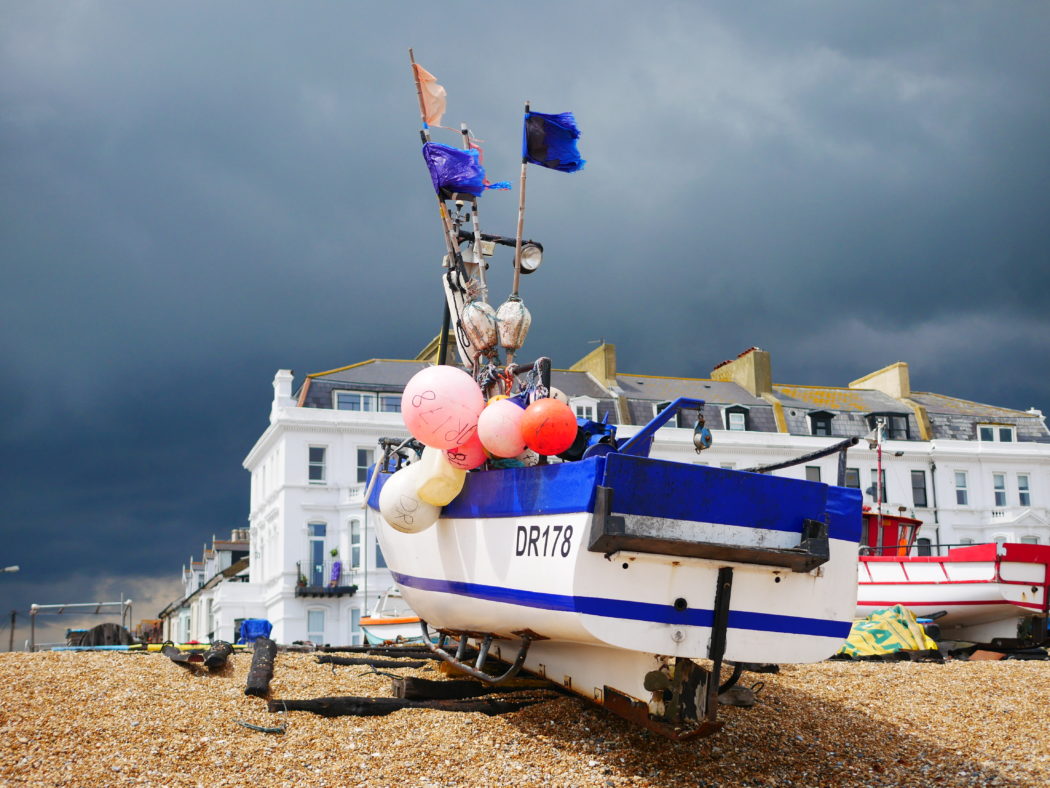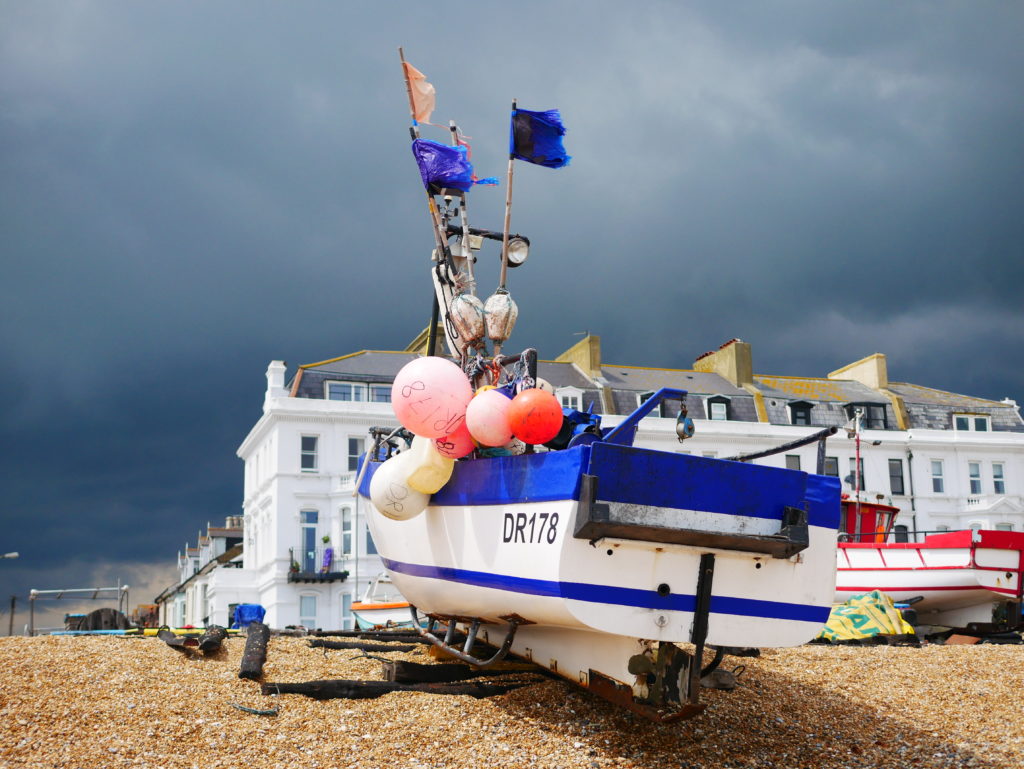 A former fishing, mining and garrison town, Deal is just 25 miles from the coast of France. Just like Broadstairs, Deal has a rich literary legacy. The city was the setting for Ian Fleming's 1955 James Bond book Moonraker. Villain Hugo Drax built his Moonraker rocket just outside Deal, where Bond has to go and investigate a murdered undercover operative. In Jane Austen's Persuasion, the town is mentioned as the only place where Admiral Croft's wife Sophia Croft was ever ill, as it was the only place she was ever separated from him, whilst he was patrolling the North Sea.
DEAL

Royal Hotel
This is a fantastic historic hotel facing the beach in Deal and fascinatingly a favourite of Admiral Nelson and his lady.
The hotel combines Georgian style detail with modern comforts and has various aspects of nautical design in its interiors. The Boathouse Bar and Terrace is the perfect place to take in the sea views accompanied to the tinkle of full glasses.
The hotel has loads of character but is still quite a reasonable budget option especially considering the charm of the location and property.
Address: Beach Street, Deal, CT14 6JD, England
Top tip: Mike's Bikes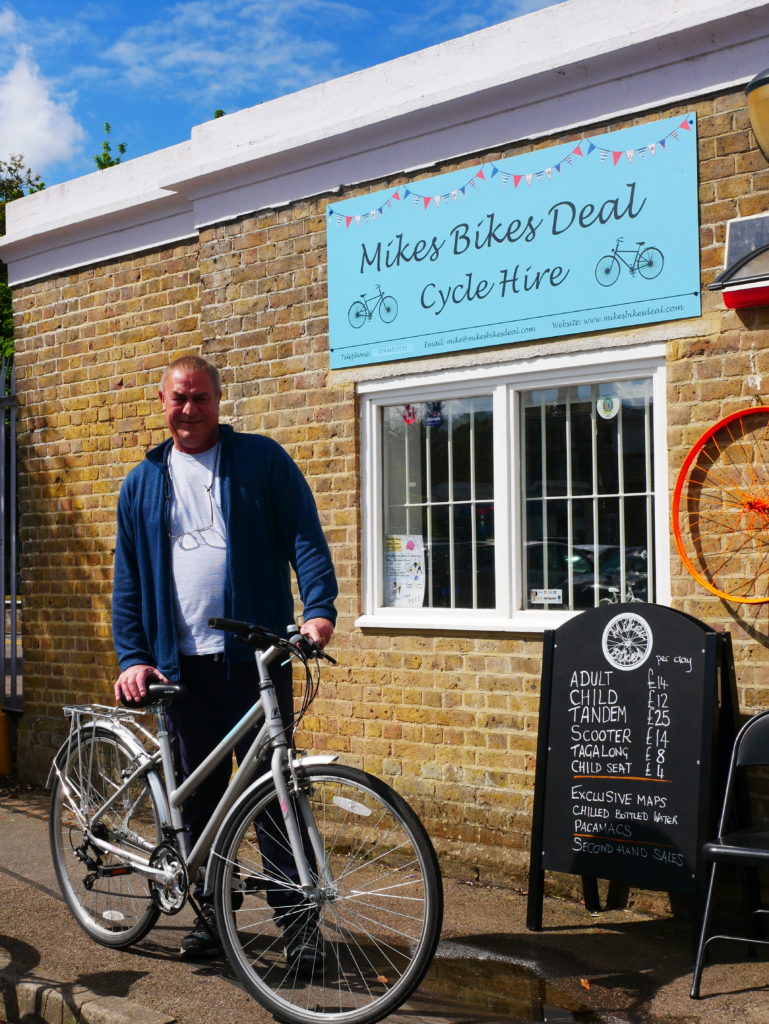 If you are here for a short trip and want to make the most of the scenic coast , hire a bike from Mike's Bikes which is situated just outside Deal Station. The cycle paths here are excellent and you can cycle all the way down to Dover and also make your way north to Sandwich. Mike is really passionate and knowledgable about Deal and the coast line- perfect local to speak to. I really enjoyed meeting him and think you will too. Mike's Bikes are available for hire from £14 a day or £17 overnight . Plus Monday to Friday, you can get a bacon roll and tea/coffee from the Post Room Cafe next door and enjoy cycle hire from £15- Deal's best deal!
Deal Castle
Deal Castle is an artillery fort that dates back to 1539-1540. Built under the orders of Henry VIII, to protect against foreign invasion, it consists structurally of a keep with six inner and outer bastions. There are 66 positions for firing artillery from the castle.
Address: Victoria Road, Deal, CT14 7BA, England.
Lunch: 81 Beach Street
Are you interested in knowing about the best value lunch in Southeast England? Are you interested in a fine dining experience by the sea? Look no further. At 81 Beach Street in Deal enjoy 2 courses for £10. I savoured their grilled cod fillet with potatoes and saffron yoghurt for mains followed by a delicious tiramisu for dessert. Absolutely lip smacking.
Address: 81 Beach Street, Deal CT14 6JB, England.
Dinner: Middle Street Fish Bar
Dinner was the best fish and chips in Kent at Middle Street Fish Bar. The fish and chips came with mushy peas. The chips were crisp and satisfying, the fish was as fresh as can be- really delicious.
Address: 78 Middle Street, Deal CT14 6HL, England.
Local beers at the Ship Inn
After the fish and chips, whizz by the Ship Inn to wash the meal down with a couple of beers. The choice of beers is great and the staff warm and welcoming.
Address: 141 Middle Street, Deal, CT14 6 JZ, England.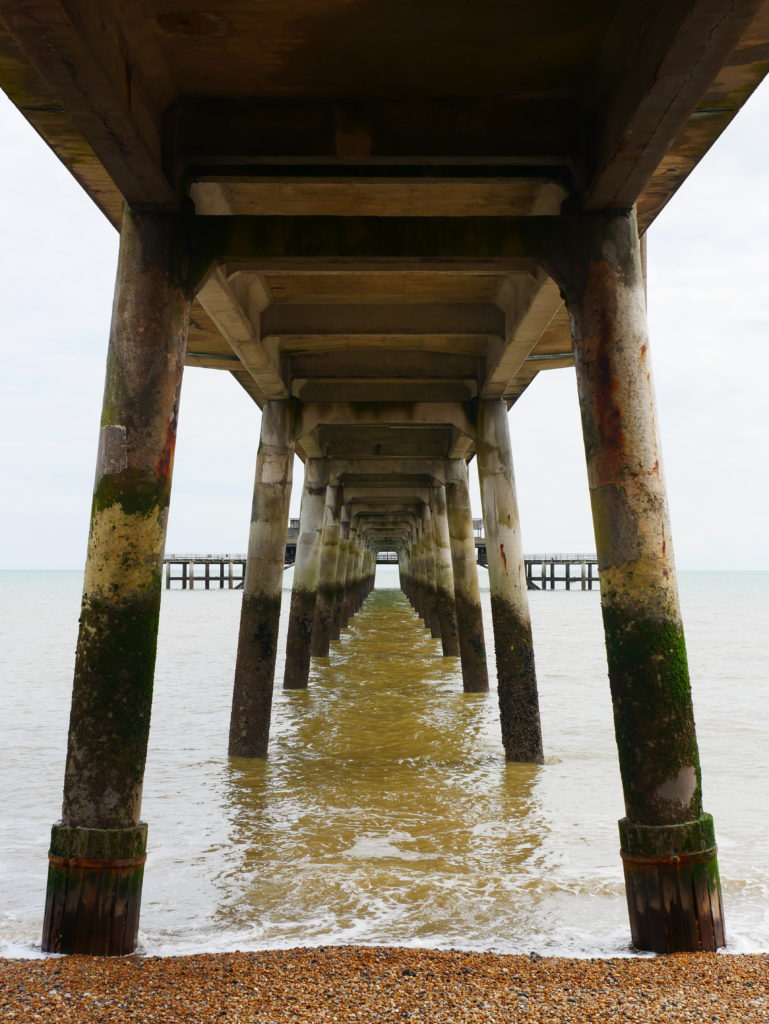 Deal Pier
Deal Beach and Pier
The Beach at Deal is quite long, unspoilt and pebbled and not too busy, making it an ideal place for an evening stroll or a morning walk. The Pier was made in the 1950's and has a small cafe at the very end of it. You'll find lots of people fishing along the pier.
Address: 95 Beach Street, Deal CT14 6JE, England.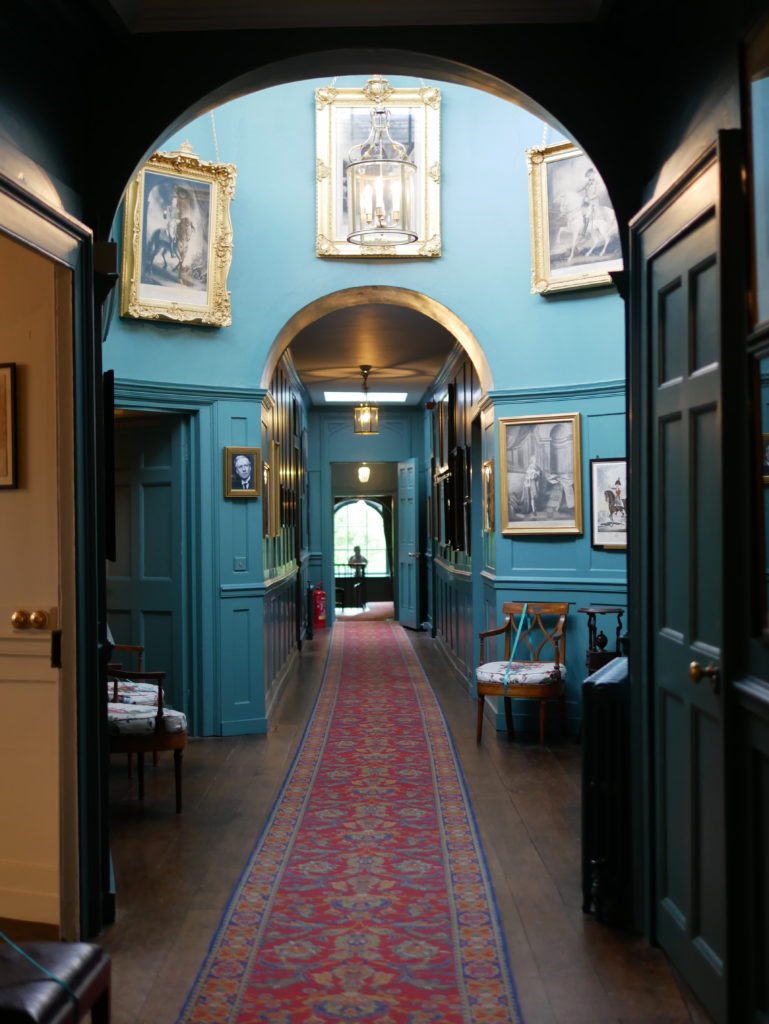 Walmer Castle and Gardens
This is the second artillery castle in Deal and was the former residence of the Duke of Wellington.
Built between 1539 and 1540 by King Henry VIII, the construction of this fort gives importance to the fact that this coastal region needed to be heavily fortified to protect against foreign attack, historically from France and the Holy Roman Empire.
The Castle consists of a central keep with four surrounding towers and you will find a beautiful garden on the grounds called the Queen Mother's Garden.
Address: Kingsdown Road, Walmer, Deal, CT14 7LJ, England.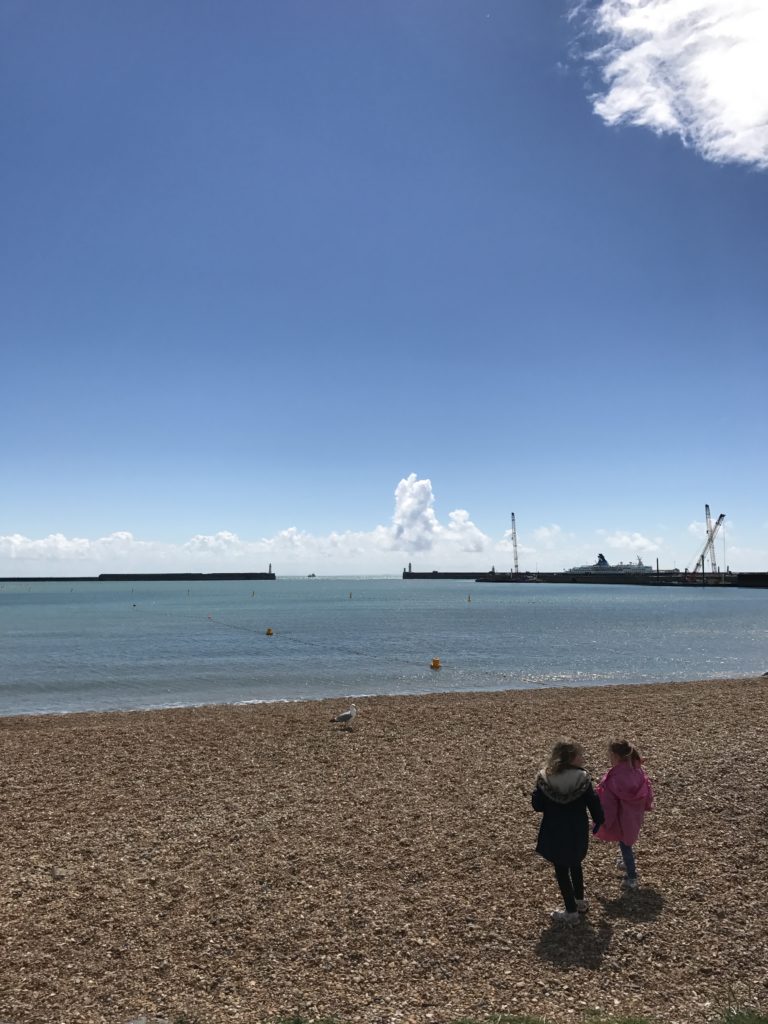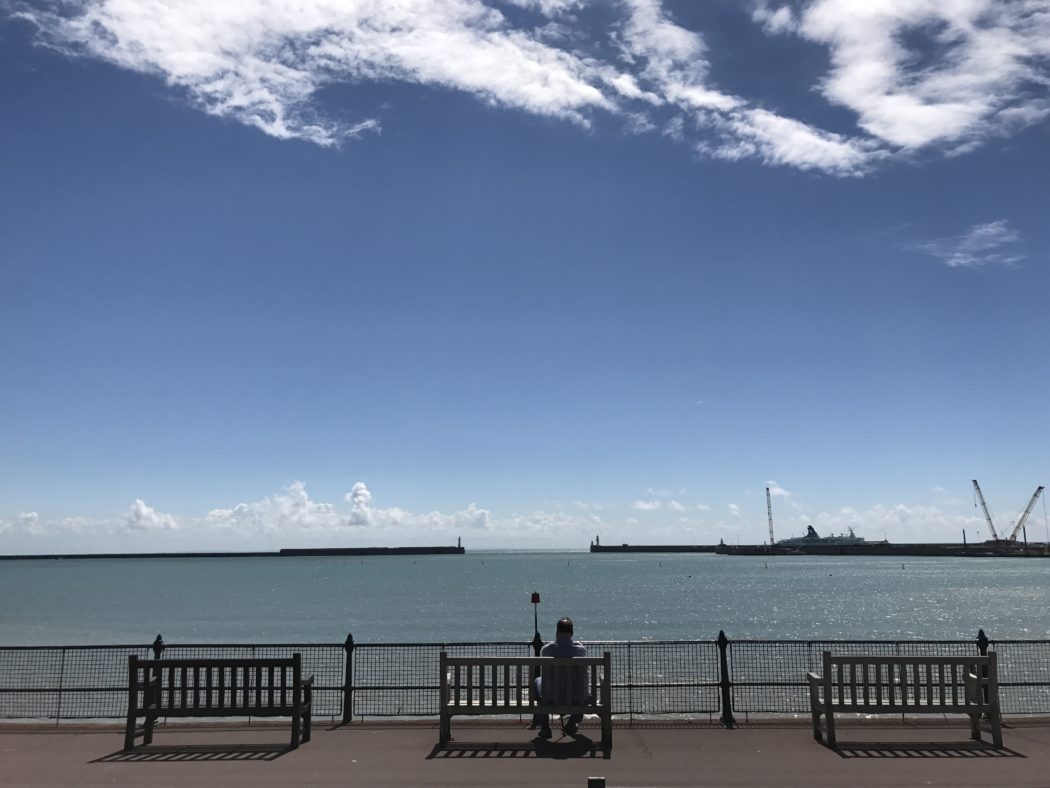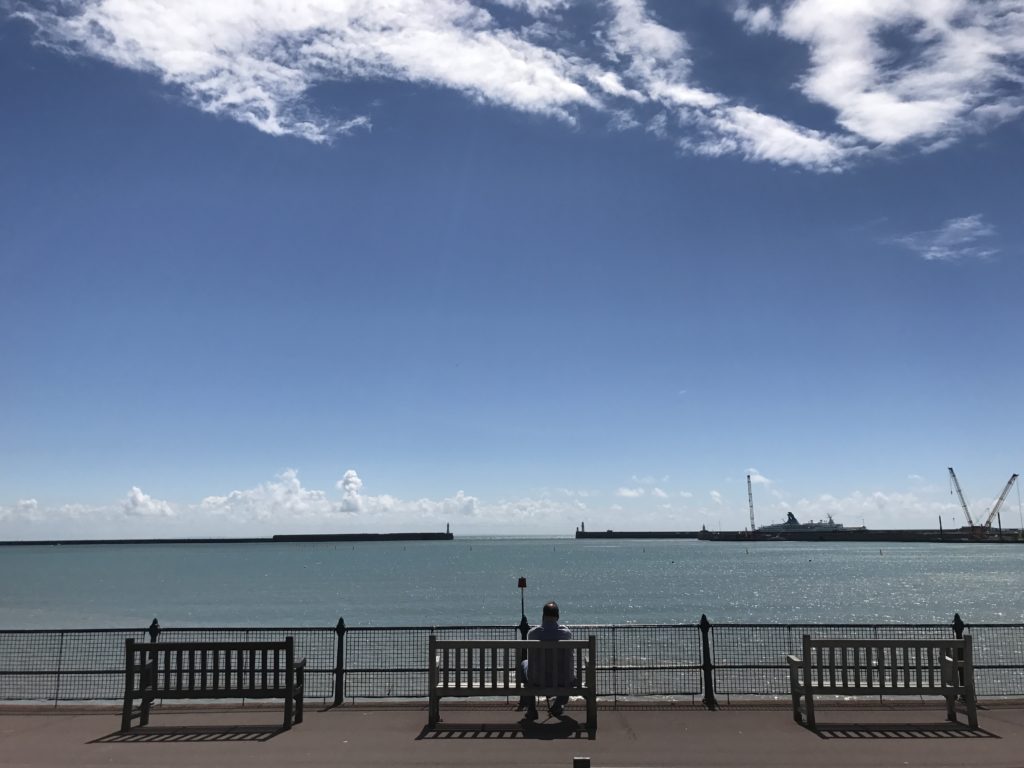 DOVER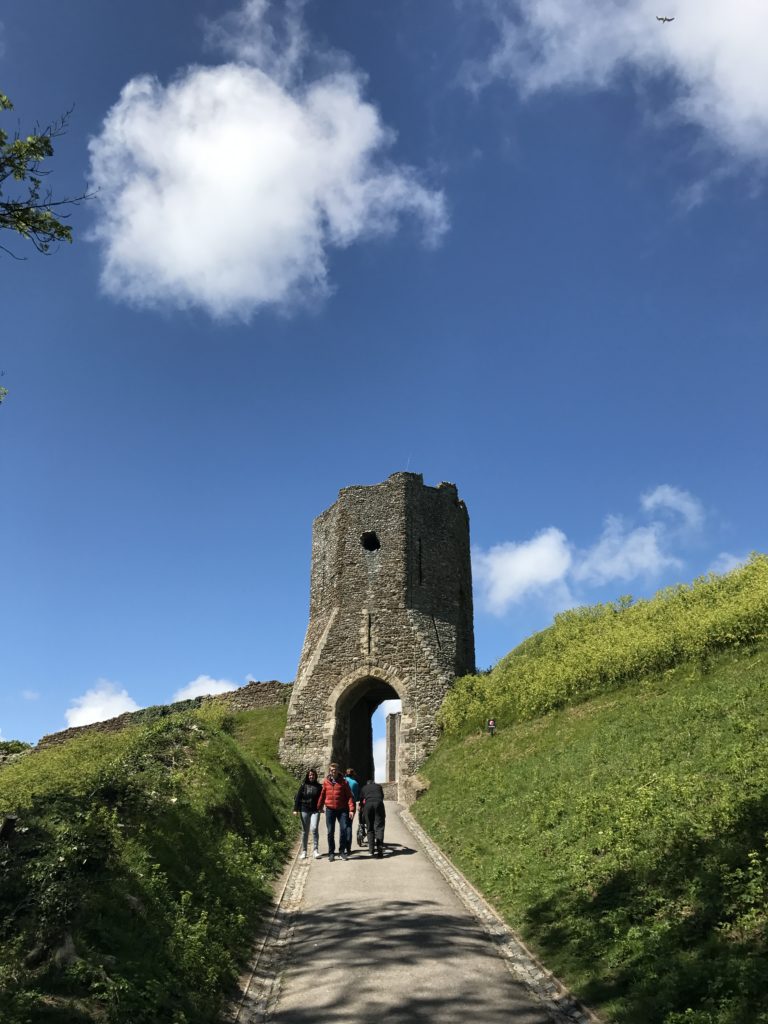 Dover Castle
A ticket to Dover Castle will gain you entry to not only the castle but also the secret wartime tunnels, the Roman Lighthouse and Saxon Church among others.
Dover Castle is another impressive fortification, the largest castle in England and evidently built to intimidate the enemy. This medieval castle was built in the twelfth century and was known as the 'Key to England' mainly due to its position of prime strategic importance at the gateway to England from the continent.
Entry Fee: Adults: £18.30
Address: 51 Castle Lane Dover.
Secret Wartime Tunnels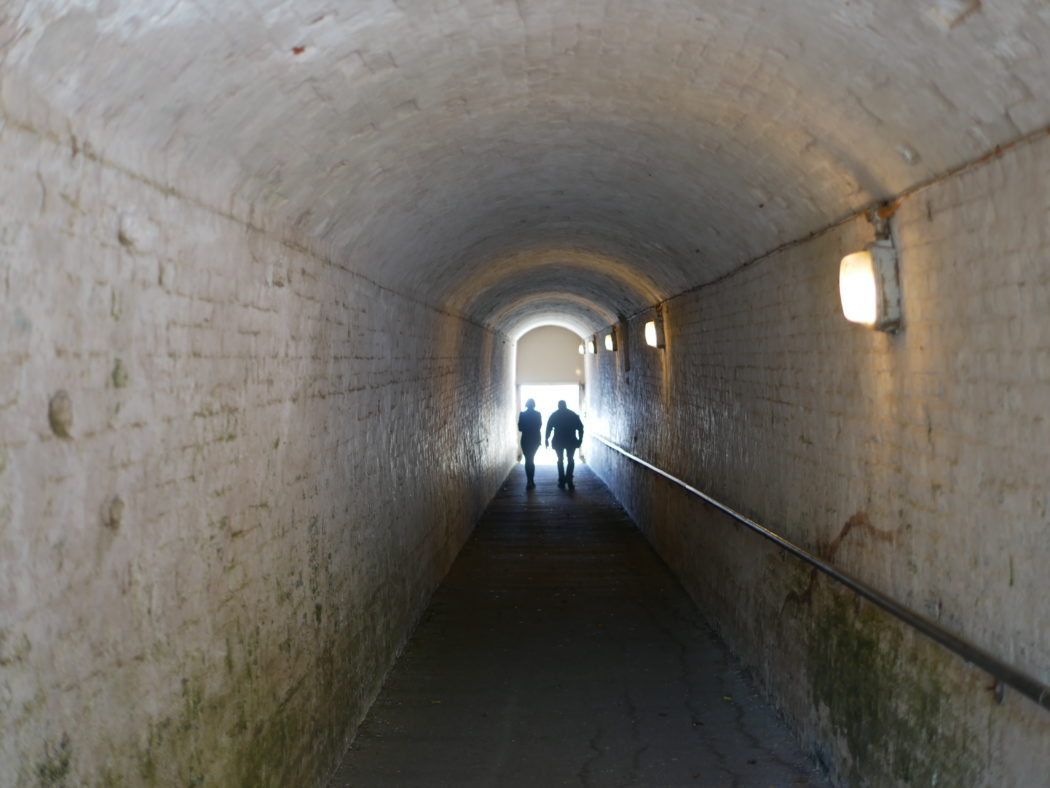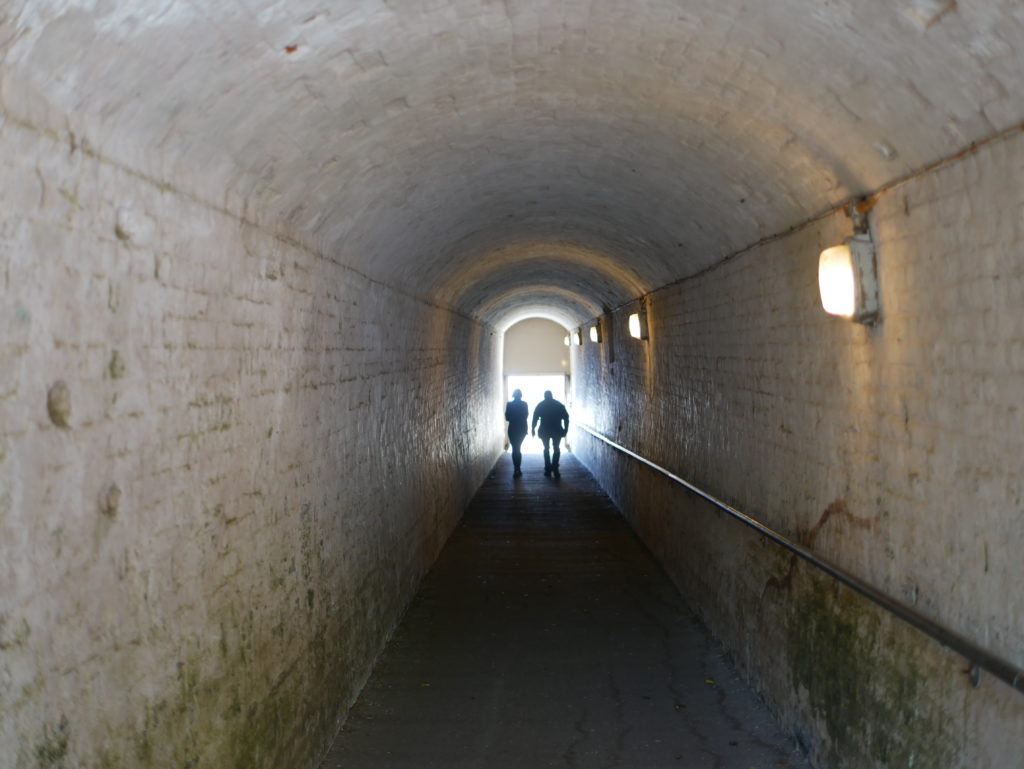 During the Napoleonic Wars of the eighteenth century, Dover became a garrison town and was thus forced to contend with the responsibility of accommodating soldiers. A series of underground tunnels or barracks were dug for this purpose and were the first of their kind in England.
During the Second World War, the underground tunnels served an alternate purpose. The barracks were converted to a military hospital and a place for planning and executing covert military operations. A famous operation code named Dynamo was executed from here- and was responsible for evacuating troops from the famous battle at Dunkirk. The tunnels were also used as air raid shelters, and the place for a telephone exchange as well.
Roman Lighthouse
The Castle grounds contain perhaps the oldest existing building in England- the Roman Lighthouse dating from 50 AD. The Roman Lighthouse here is 80 foot tall and one of two such structures in the vicinity- the other being located in the Western Heights.
Saxon Church
The Saxon Church of St Mary in Castro, in the grounds of Dover Castle, has been restored and is another memorable addition to the tour.
St Mary serves the local congregation and the history of its building dates back to 600 AD.
The Victorians were majorly responsible for its restoration under the aegis of George Gilbert Scott and William Butterfield.
Roman Painted House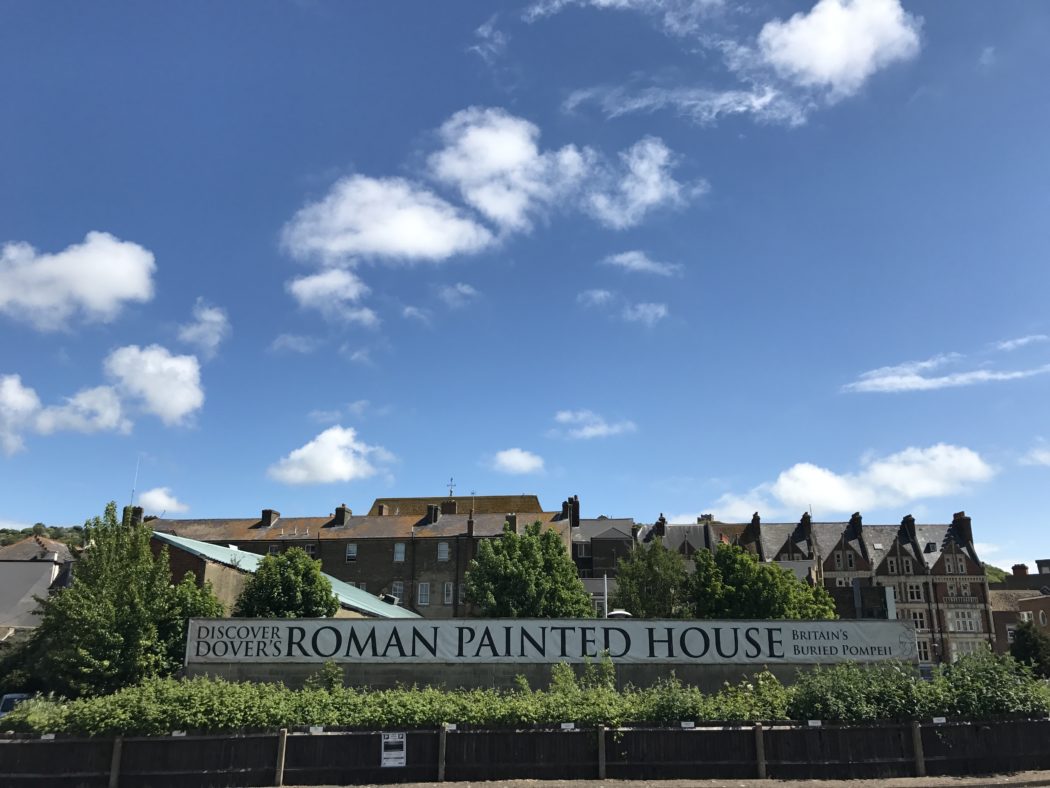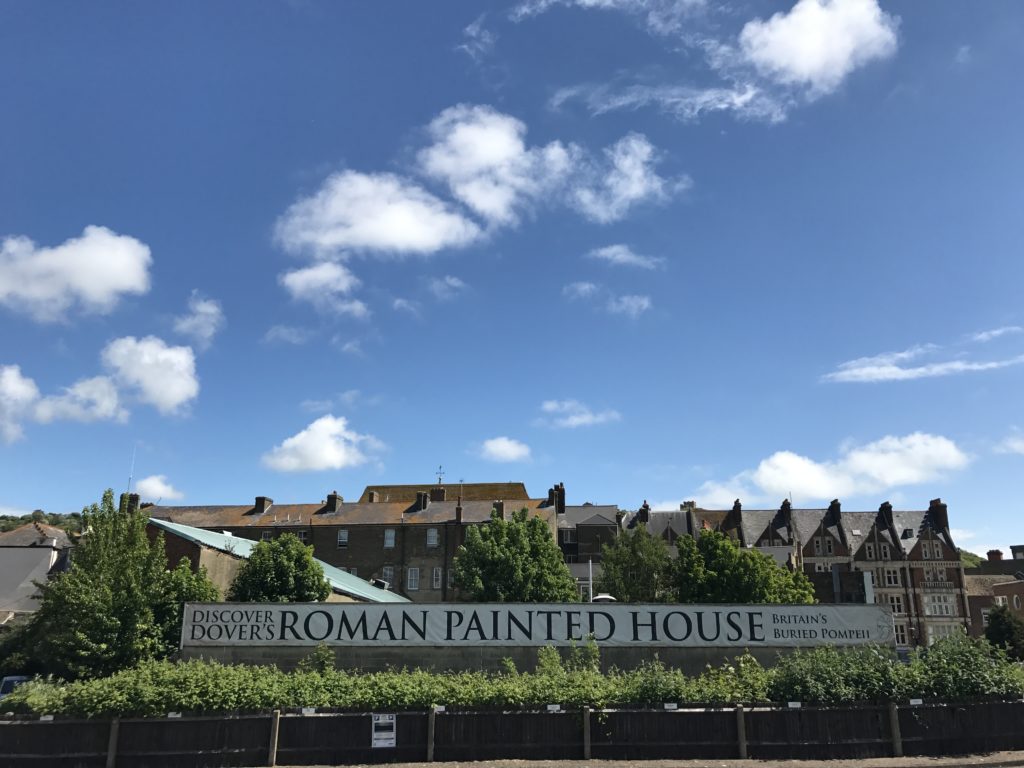 You might not envision that a decrepit 1960's bunker would be host to some of the most amazing Roman murals from antiquity but this is exactly what you will witness when you visit the Roman Painted House in Dover. Bacchus the God of Wine is extensively portrayed, which is quite fitting as the small villa was used by thirsty travellers in 200 AD to relax and rejuvenate.
Address: New St, Dover, England.
Entry Fee: Adults: £3.
The Allotment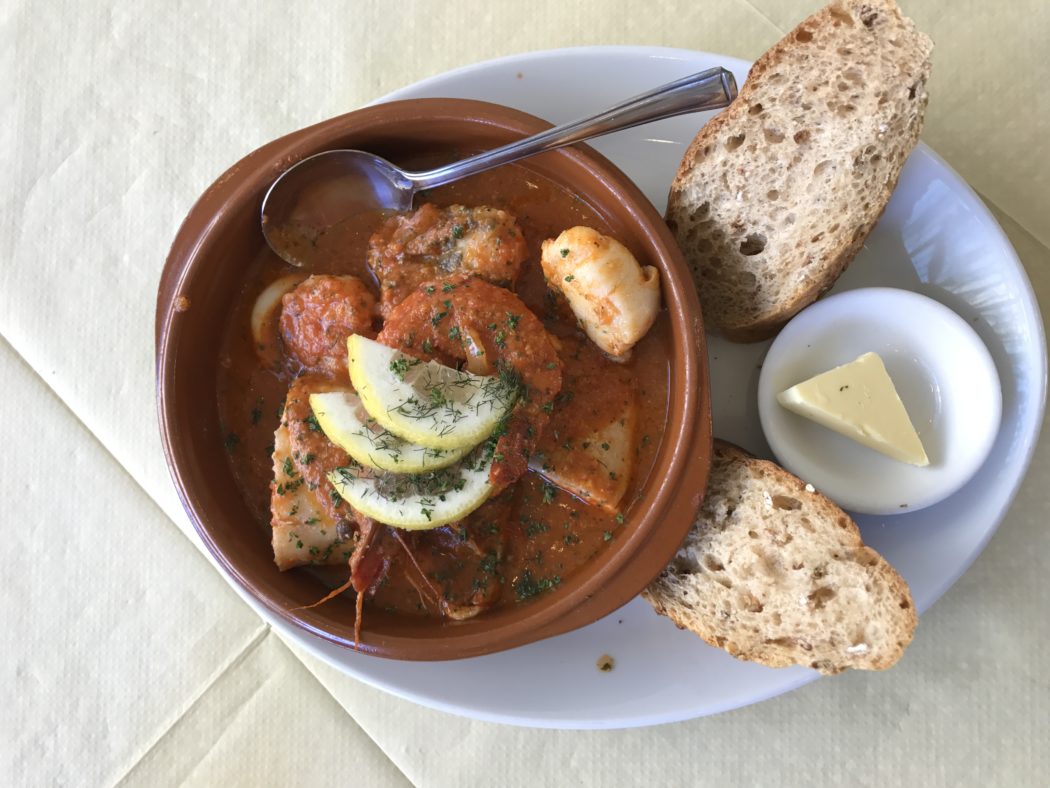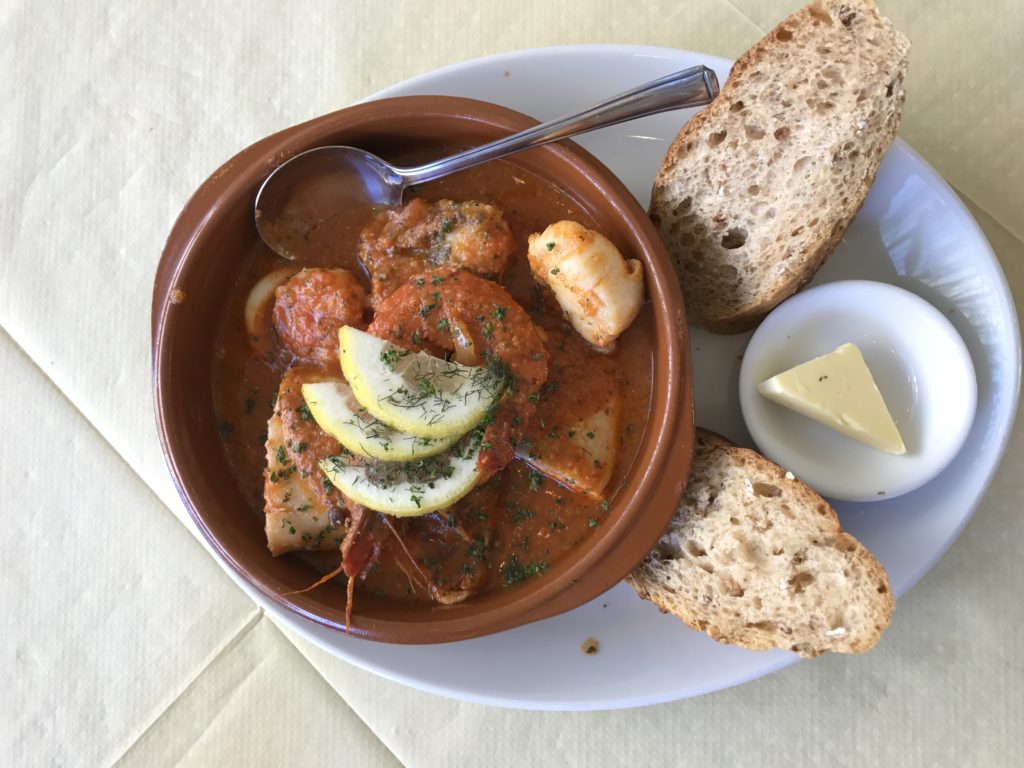 This restaurant offers simple, hearty bistro style dishes in a relaxed unpretentious environment. I ordered their fantastic fish stew ( £16.95) : king prawns, scallops, squid, red mullet and cod all simmered in a delicious garlicky red sauce. They also have a great selection of local and international wines and beers. One very good reason to visit Dover.
Address: 9 High Street, Dover, Kent
South Foreland Lighthouse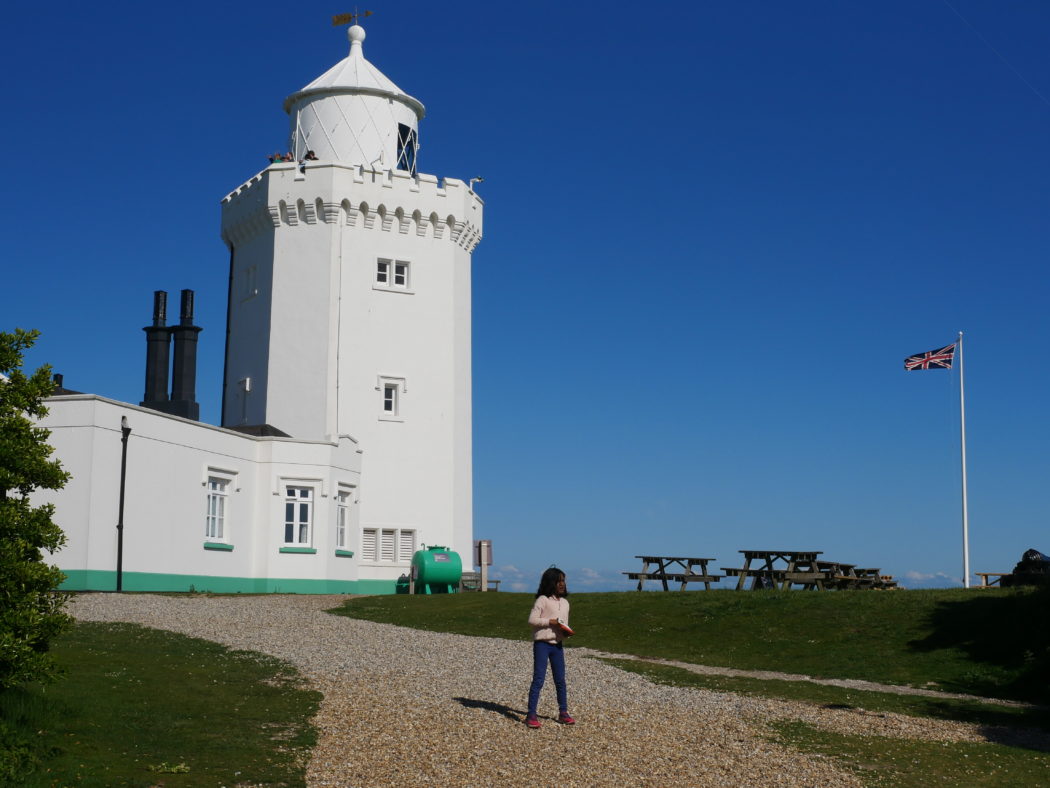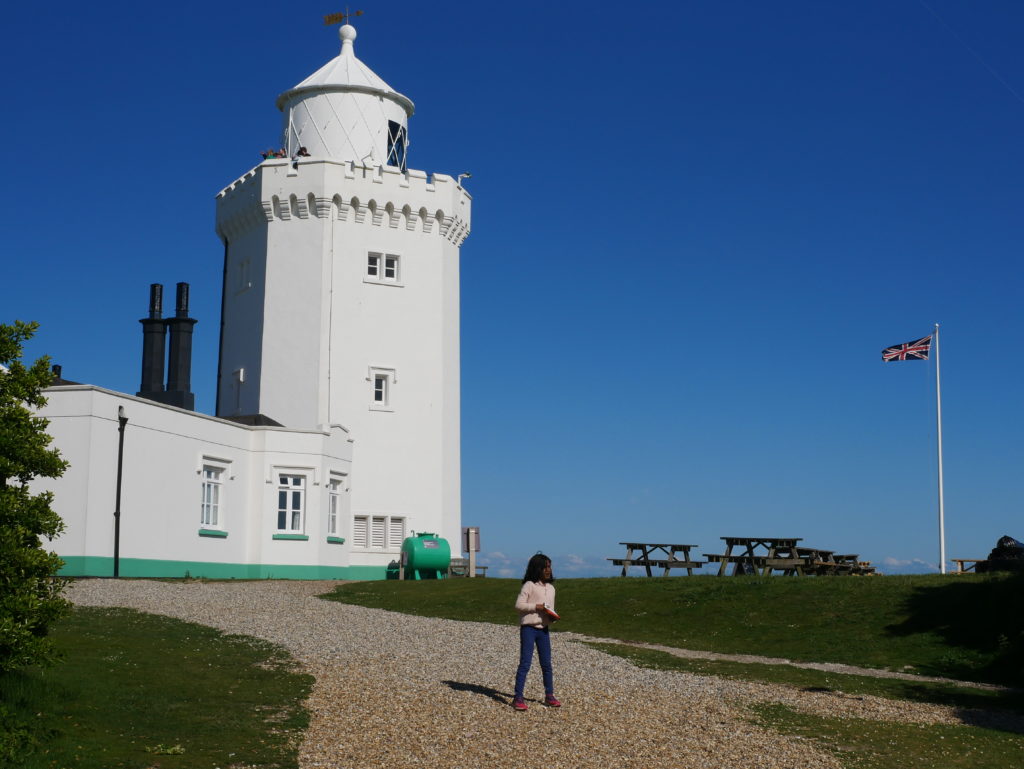 The South Foreland is a prominent swathe of chalky headland that peers over the Strait of Dover, the shortest sea route between England and continental Europe.
It's no wonder that the lighthouse at South Foreland commanded a position of historical importance both due to military reasons, and due to proximity to Dover port and the dangerous Goodwin Sands. Nowadays, the lighthouse is non functional and serves as a National Trust property. Go there for the spectacular panoramic views.
Address: St. Margaret's Bay, Dover, CT15 5NA
National Trust White Cliffs of Dover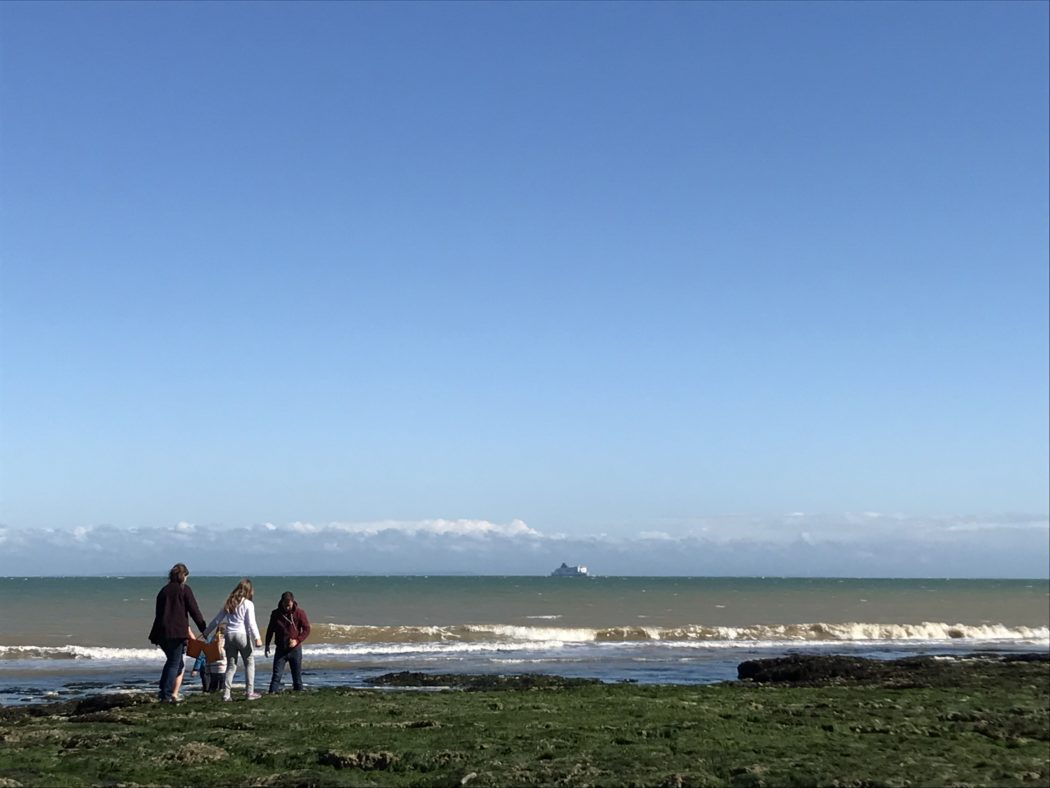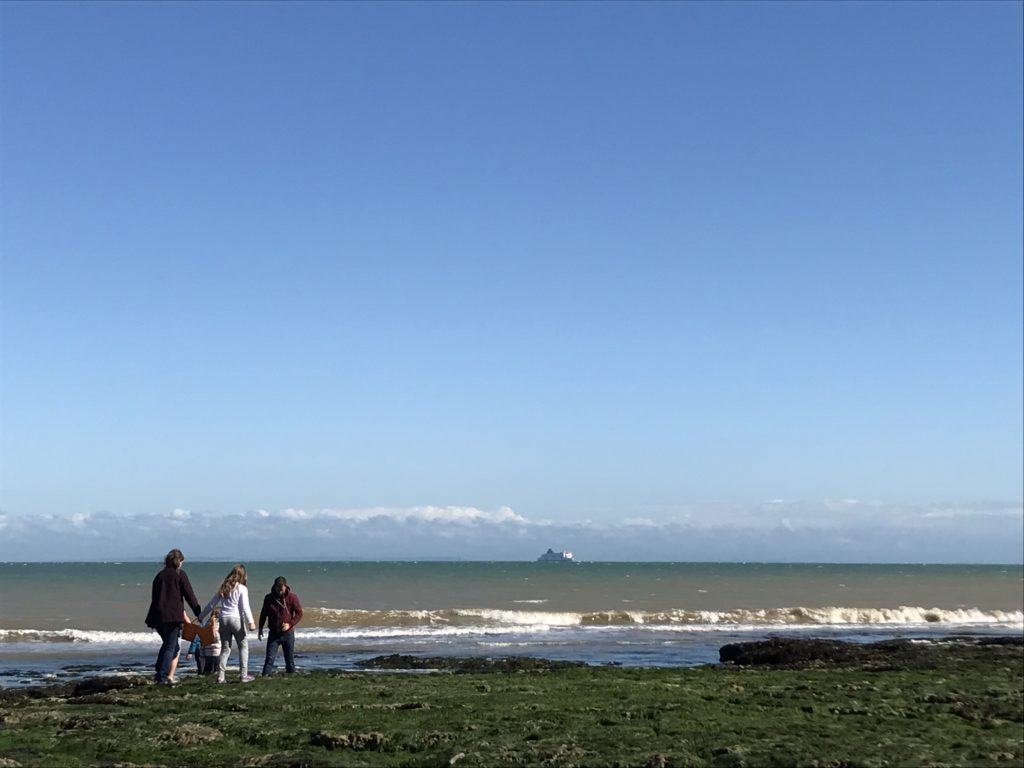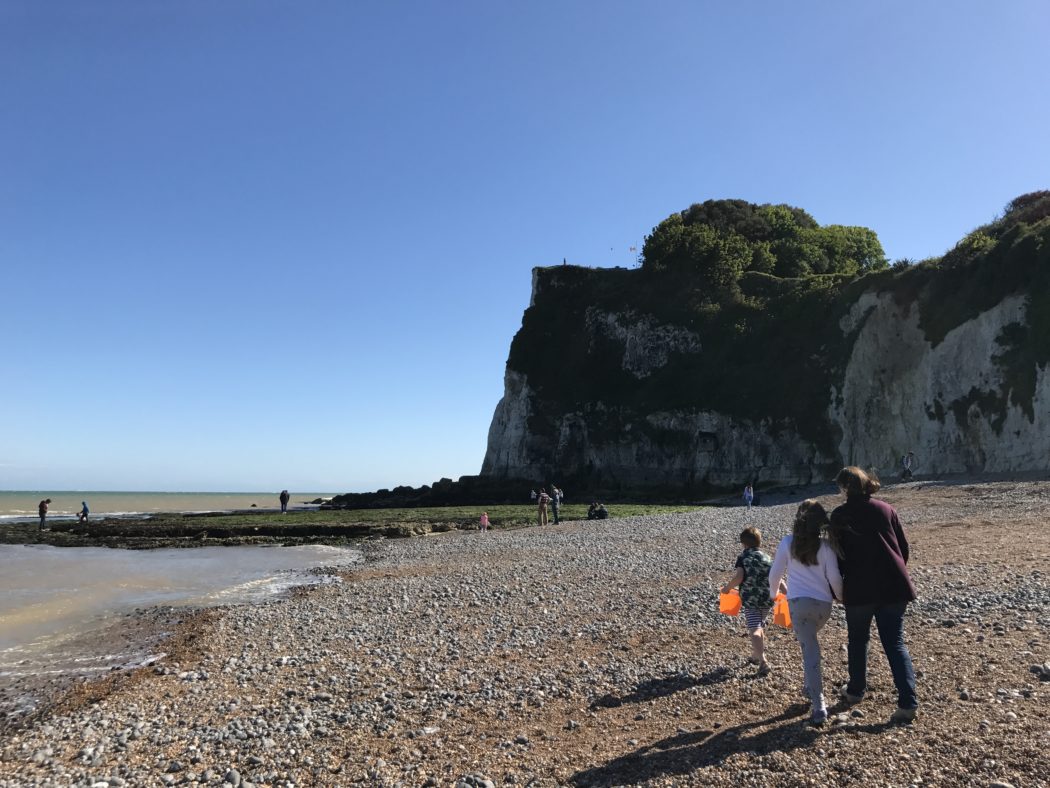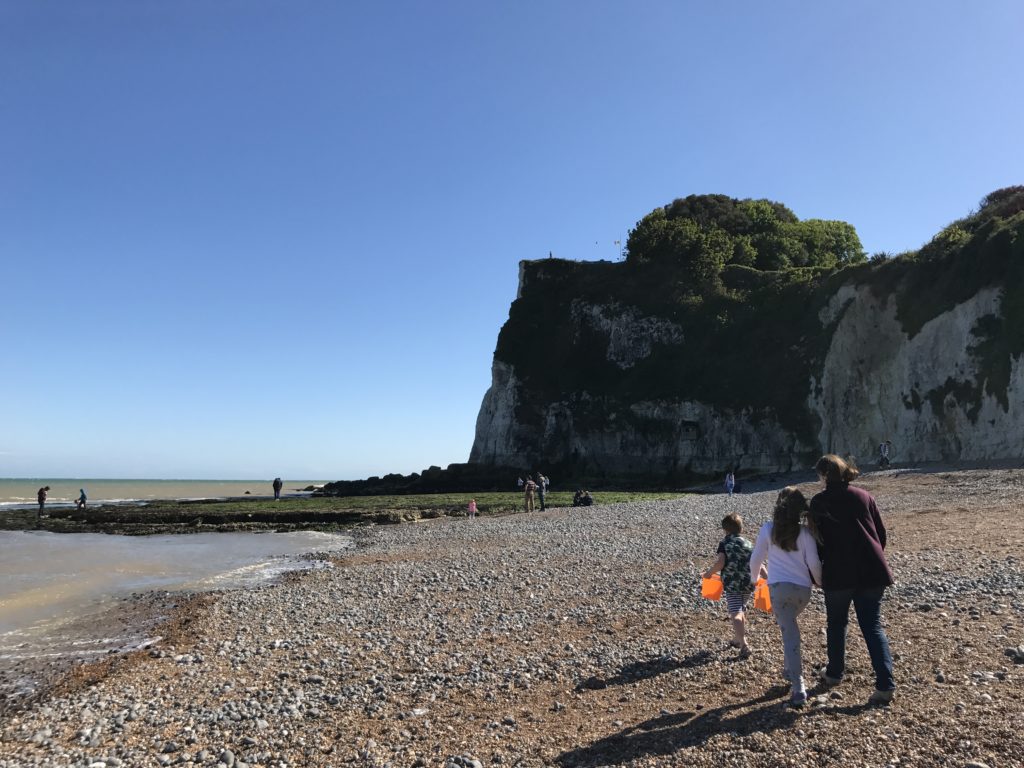 The White Cliffs of Dover have been immortalized in song and the popular imagination and hence represent so much more than the physical prominence that they form.
Part of the geological formation called the North Downs they are a chalky headland that protrudes over the Strait of Dover.
It was the shortest lifeline between England and continental Europe before air travel and has hence been geographically vulnerable in history. The cliffs were the first or last thing that troops saw on approaching or leaving England and had formed a symbolic association with nationalist pride and war time defence.
Address: Langdon Cliffs, Dover.
Disclaimer
I visited Broadstairs, Deal and Dover courtesy of Southeastern. However I'd like to reassure you that all the views expressed here are entirely my own. 
Thank you
I'd also to extend a special thank you to Andrew and Julie Phillips , Dorothea and Polly from Broadstairs Tourist Office, Colin Skinner from Deal and Colin Morgan for helping me with my video!