Re-publishing an old favourite post of mine that was gathering dust on a previous blog that died a death a few years ago. This is my list of my favourite 14 movies that inspired me to travel across Europe. I hope you like my recommendations. Please feel free to add your tips and a few movies to the list.
1.) Room with a View Florence
A Room with a View is a great book but for me the movie surpasses the book. A Room With A View the movie is a real visual treat- I fell in love with Italy and Florence after seeing the movie, especially the last scene of the lovers- Lucy Honeychurch and George Emerson kissing passionately on the window of their pensione with the breathtaking view of the Arno in the distance.
2.) The Girl on the Bridge Paris, Italy, Monaco and Istanbul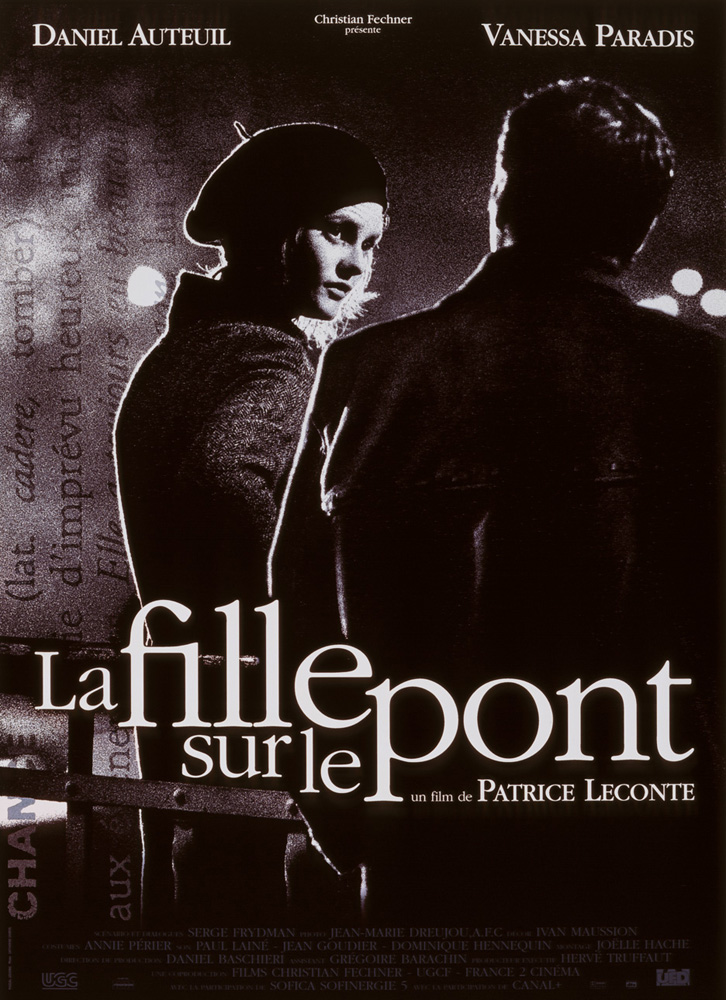 Girl on the Bridge
is a moving, visually stunning meditative work on solitude, fortune, and salvation. It's the perfect movie for Europhiles-blazing a trail through Paris, Italy, Monaco, and Istanbul. The chemistry between leading lights Vanessa Paradis and Daniel Auteil is fantastic, it's a light hearted witty movie (rare for French movies, no wonder it translated so well into a Bollywood film!).
Watch the movie before you jump..
3.) Local Hero Scotland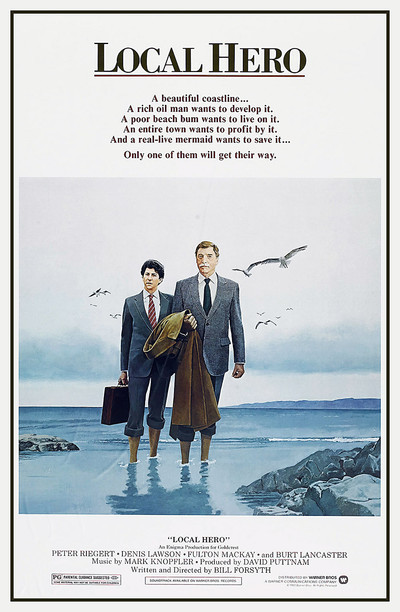 Local Hero is the film that inspired me to move to Scotland where I lived for 13 years. The film is a reminder of the variety and beauty of the Scottish landscape. From the white sand beaches of Morar (where Mac goes sea shell hunting) to the quaint village pub –The Ship Inn in Banff where Mac is accepted into the bosom of the small community drinking a 40 year old malt …then how could anyone forget the iconic red telephone box (in the village of Bannan) from where Mac reports all his sightings of Northern Light. It's a beautifully written film, well acted, great characters and stunning backdrop of Scotland- everything works…not to to forget Mark Knopfler's haunting soundtrack.
4.) Sound of Music Salzburg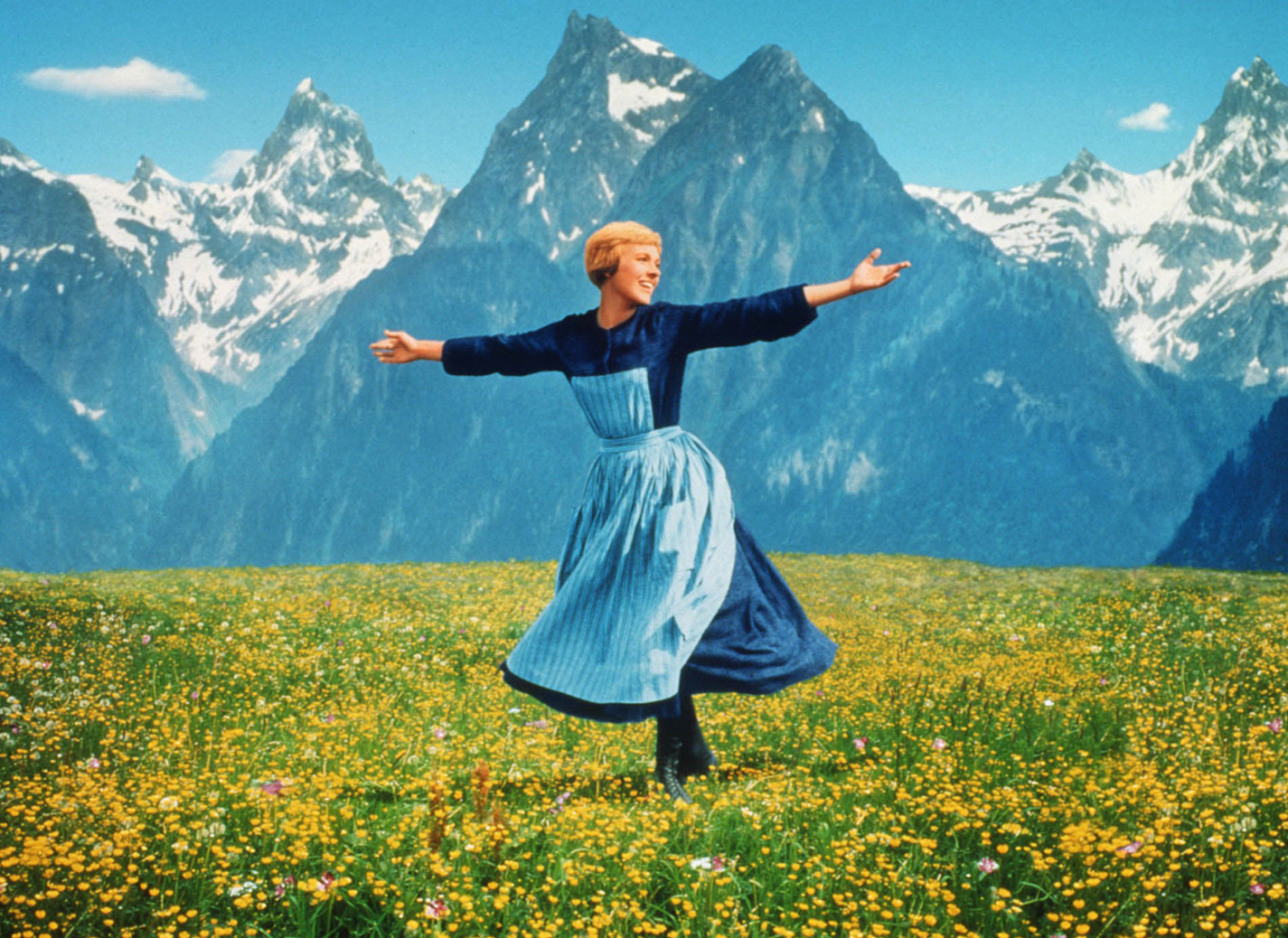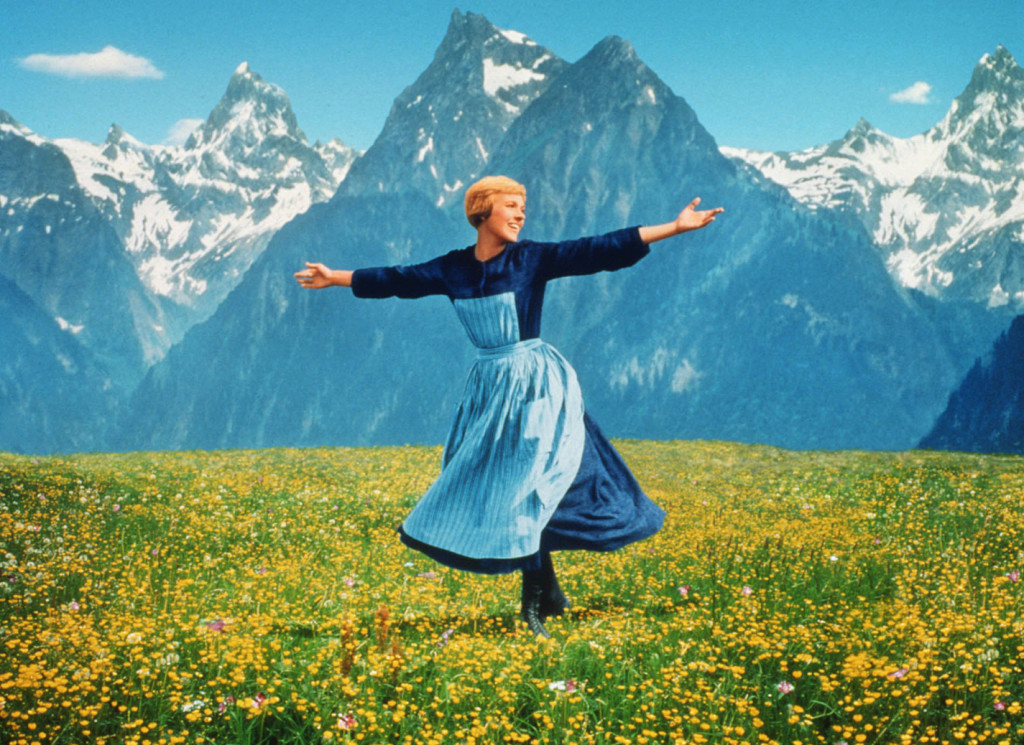 Despite being the home of Mozart, Salzburg is synonymous with the Oscar winning, epic musical: The Sound of Music. In fact, recent research revealed that almost 70% of people visit the city because of the film. There are themed tours, Sound of Music Dinner shows, there is a Sound of Music museum now plus several Salzburg hotels have a dedicated channel that shows the film around the clock!
It's a beautiful city that translates well from the big screen into real life- It was the first city I visited on my travels in Europe and remains one of my most memorable trips.
5.) L Auberge Espagnole Barcelona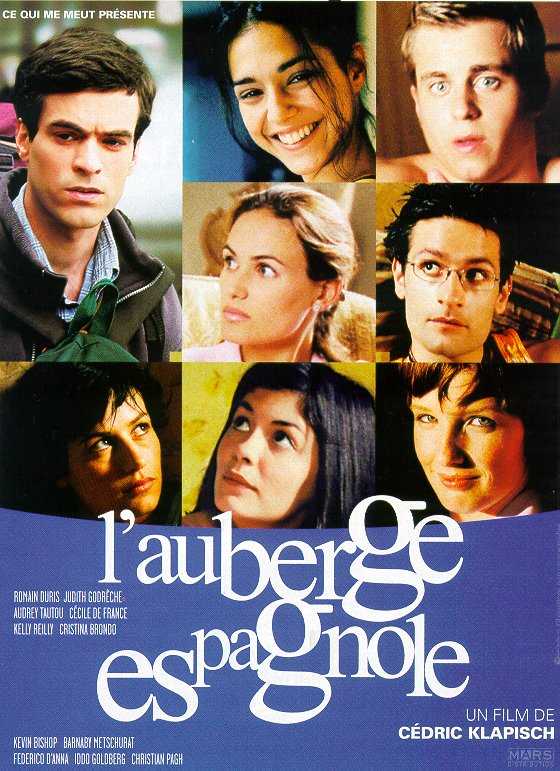 You ask most Erasmus students who have visited Barcelona or who have gone on an Erasmus programme and pretty much 90% of people have been been inspired by L'Auberge espagnole
I was never lucky enough to go on an Erasmus programme. The idea of living in an amazing city like Barcelona with people of all nationalities, from all over the world is a dream I think for anyone…The city's energy and vibe is captured in the movie-memorable scenes shot on location that will be familiar to many include Gaudi's Parc Guell and the Sagrada Familia.
I love this quote of Xavier (played by Romain Duris) about Barcelona which echoes my feelings about any city you have visited, studied and intimately lived in
'..When you first arrive in a new city, nothing makes sense. Everythings unknown, virgin… After you've lived here, walked these streets, you'll know them inside out. You'll know these people. Once you've lived here, crossed this street 10, 20, 1000 times… it'll belong to you because you've lived there. That was about to happen to me, but I didn't know it yet.'
If you wanted to see the follow-up to the movie Russian Dolls..
6.) Before Sunrise Vienna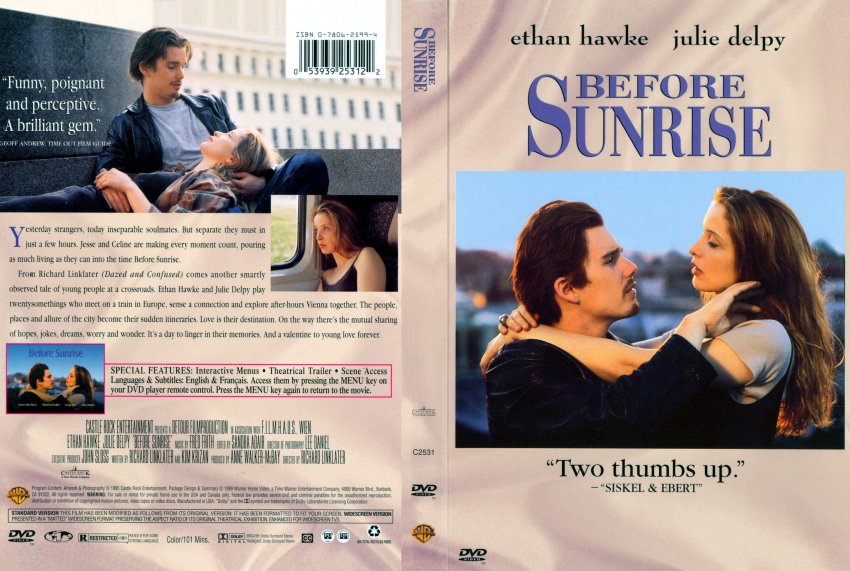 Before Sunrise : This romantic movie of two strangers who meet on the train-Jesse and Celine who decide to spend a night in Vienna (fitting a lifetimes romance into a night..) has to one of the greatest movies to capture a city's pulse. It's a film that explores the city plus takes you off the beaten track in Vienna. The cemetery of nameless souls on the outskirts of Vienna is an example, rarely known, only to locals before the movie. The nameless souls buried here had drowned in the Danube and were buried in the cemetery from 1840 to 1940.
Vienna is portrayed in its full serene glory in Before Sunrise , a city full of character and culture with its museums, classical music and grand architecture. Its probably for me the most romantic movie of all time and I loved the follow up Before Sunset (shot beautifully on location in Paris.
If you wanted to see the sequel, Before Sunset ( my favourite of the trilogy )
7. Dr Zhivago Russia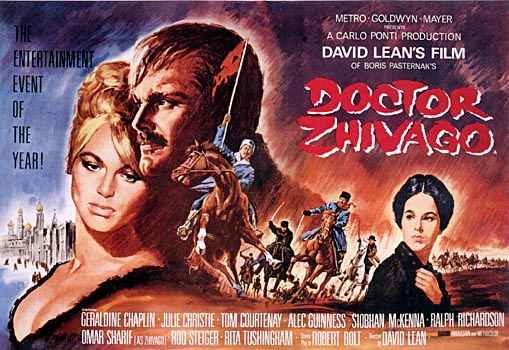 I saw Doctor Zhivago , David Lean's sweeping epic adaptation of Pasternak's masterpiece when I was 6 years old and the film left quite a memorable impression of Russia's beautiful landscape ( as did Julie Christie) on me. Amongst the standout scenes of the film is Zhivago's journey on the train from Moscow to the Urals and visiting his family's dachau. The stark beautiful expanse of Russia's natural beauty has never been captured so beautifully on film.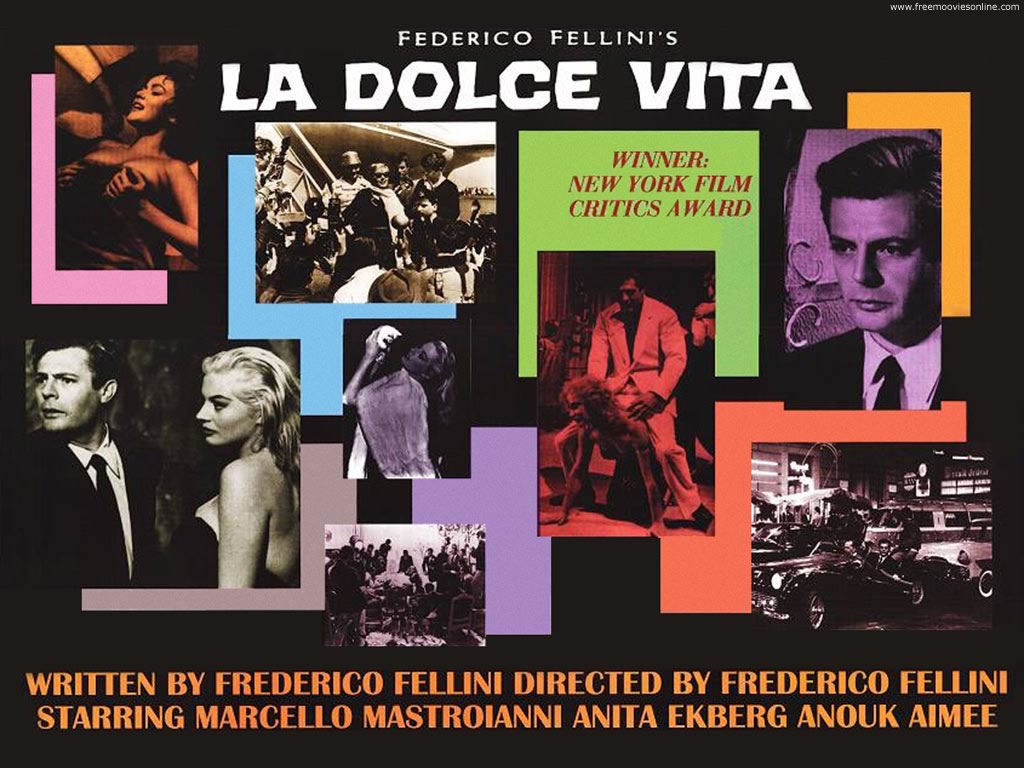 The stunning Anita Ekberg in her strapless black dress emerging from the Trevi Fountain remains for me the definitive image of Rome when the city's name is mentioned to me.
The emptiness and often absurd nature of modern human existence is masterfully explored in this movie. Many like will relate to the haunting character of Marcelo Mastroianni – someone at the crossroads of life, confused and disconnected from the real world around, trying to finding its true meaning.
9. Roman Holiday Rome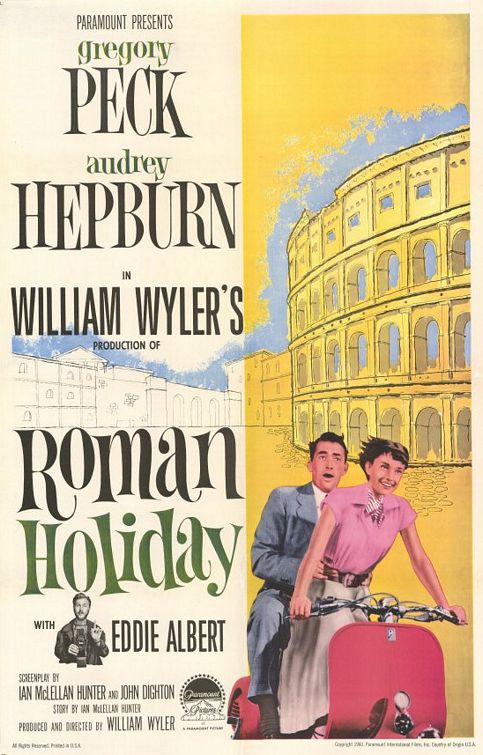 You can't mention Rome and movies without talking about Roman Holiday. 24 hours of freedom.Beautiful princess on the run played by the stunning Audrey Hepburn.Suave, slick and cynical American Reporter played by Gregory Peck helps Hepburn's character embrace life and come of age.The beauty of Rome and its stunning ageless locales bring out the romance of this story. Also the charm of zipping around Rome in a Vespa –everyone's gotta a dream of jumping on a vespa with their future 'princess' and exploring the Eternal city, no?
10. Breathless Paris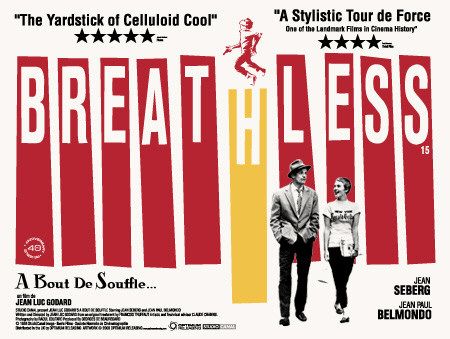 Breathless Shot entirely on location in Paris with a handheld camera and a shoestring budget, Paris has rarely looked more beautiful in Jean Luc Godard's masterpiece whose revolutionary film techniques, storytelling methods ushered in what is known as the 'New Wave' in French cinema.
The image of the mesmerizingly beautiful Jean Seburg walking down the Champs –Elysees selling the New York Herald Tribune is one of the most enduring images of Paris on film. Sexy, stylish and visually stunning this is the daddy of post modern cinema.
11. A Good Year Provence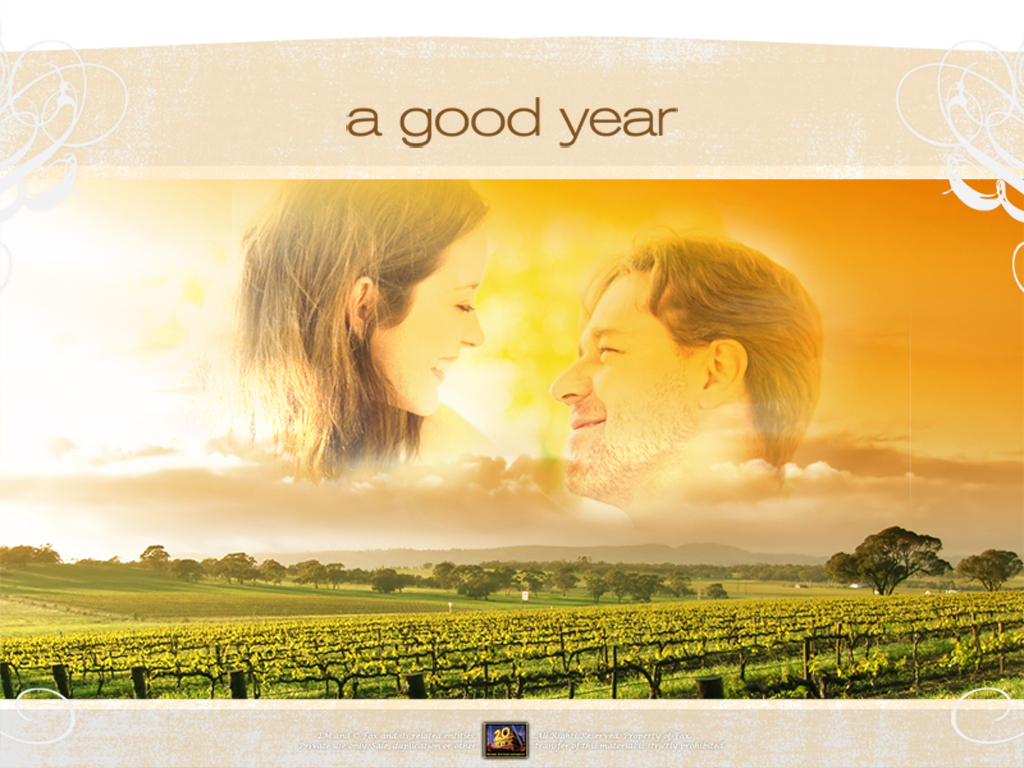 The Provencial countryside in its sun soaked glory is the main star pulling quality of A Good Year . This film is an eternal vacation to the south of France- romantic walks, beautiful women ( Marion Cottillard ) complex enigmatic soul nourishing wines, passionate people plus Russell Crowe gives a great performance as the jovial Max: this is a film I never tire of watching. Great soundtrack too. Perfect date movie.
12. The Sisterhood of the Travelling Pants Santorini and Mexico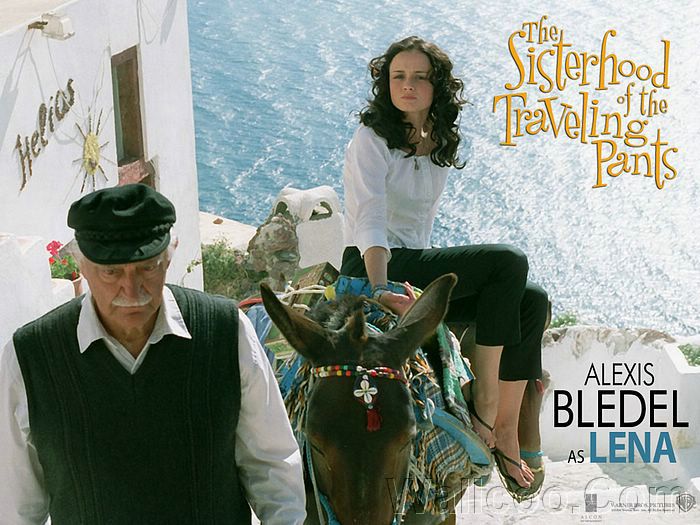 The Sisterhood of the Travelling Pants is a beautifully filmed with stunning scenery of Greece (Santorini) and Mexico. I really enjoyed this film which is not the teen chick flick that many might dread it to be but a rather touching coming of age story is about life and friendships that explores the fears and insecurities that all young people feel as they enter adulthood.
13. Cinema Paradiso Sicily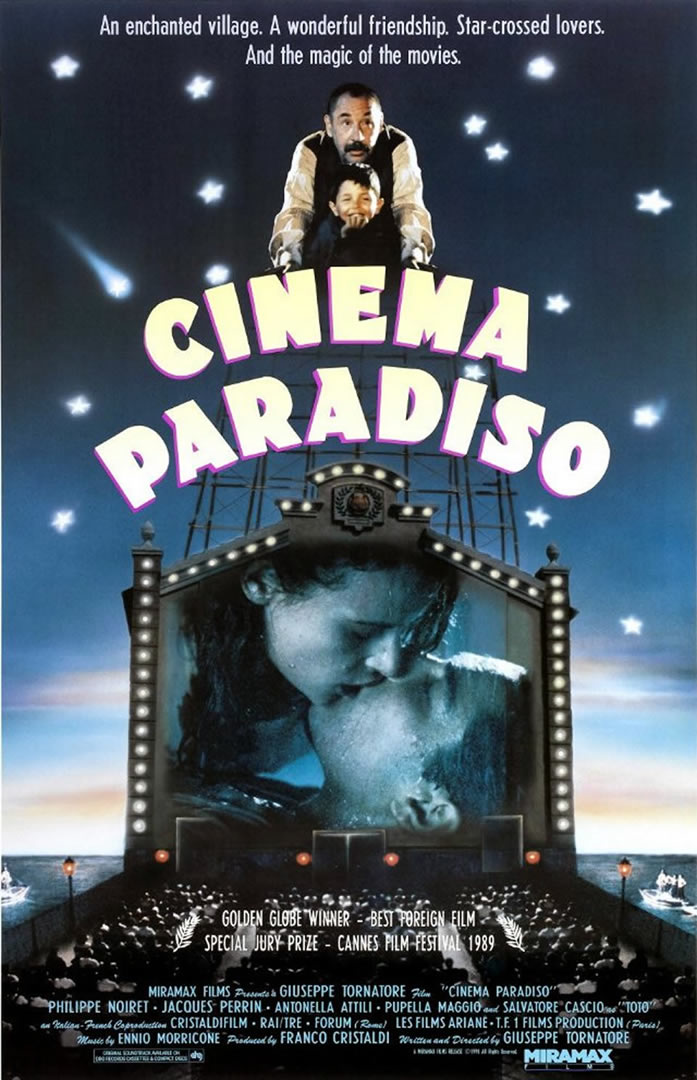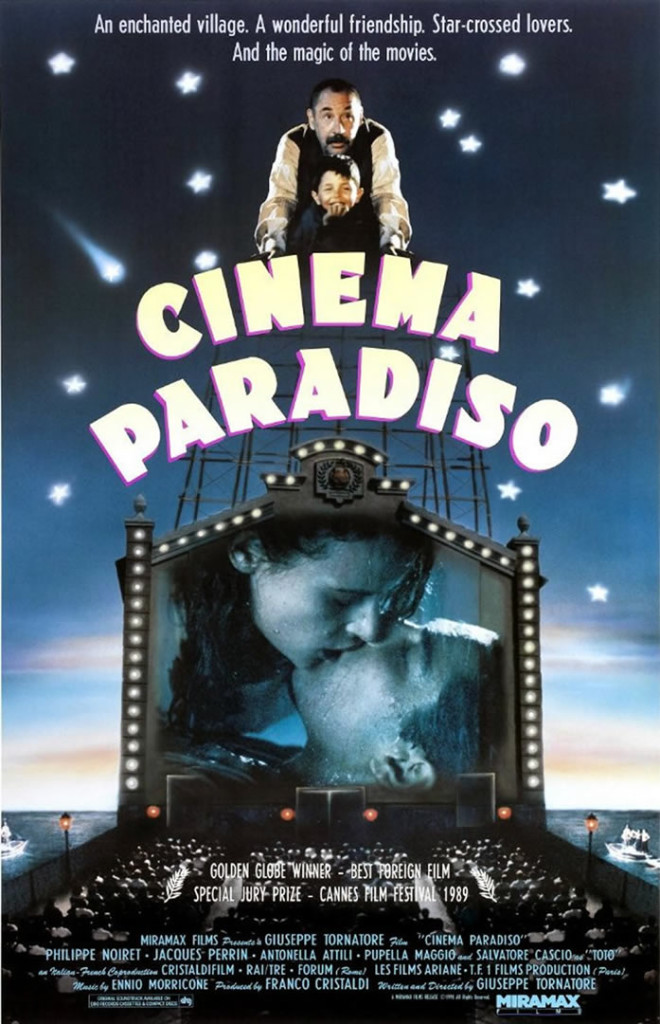 Cinema Paradiso a loving tribute to cinema, this film offers ultimate escapism , whisking you away to the the dreamworld of young boy Toto and his life growing up in a colourful, small Sicilian village .
Accompanied by Ennio Morricone's emotive music, this is a beautiful movie that connects us to basic emotions and themes that define our human existence: love, fear, grief and regret, nostalgia for childhood and youth, memories of places and times that will not come back, memories of loved ones.
A film to fall in love with cinema again and again.
14. To Catch a Thief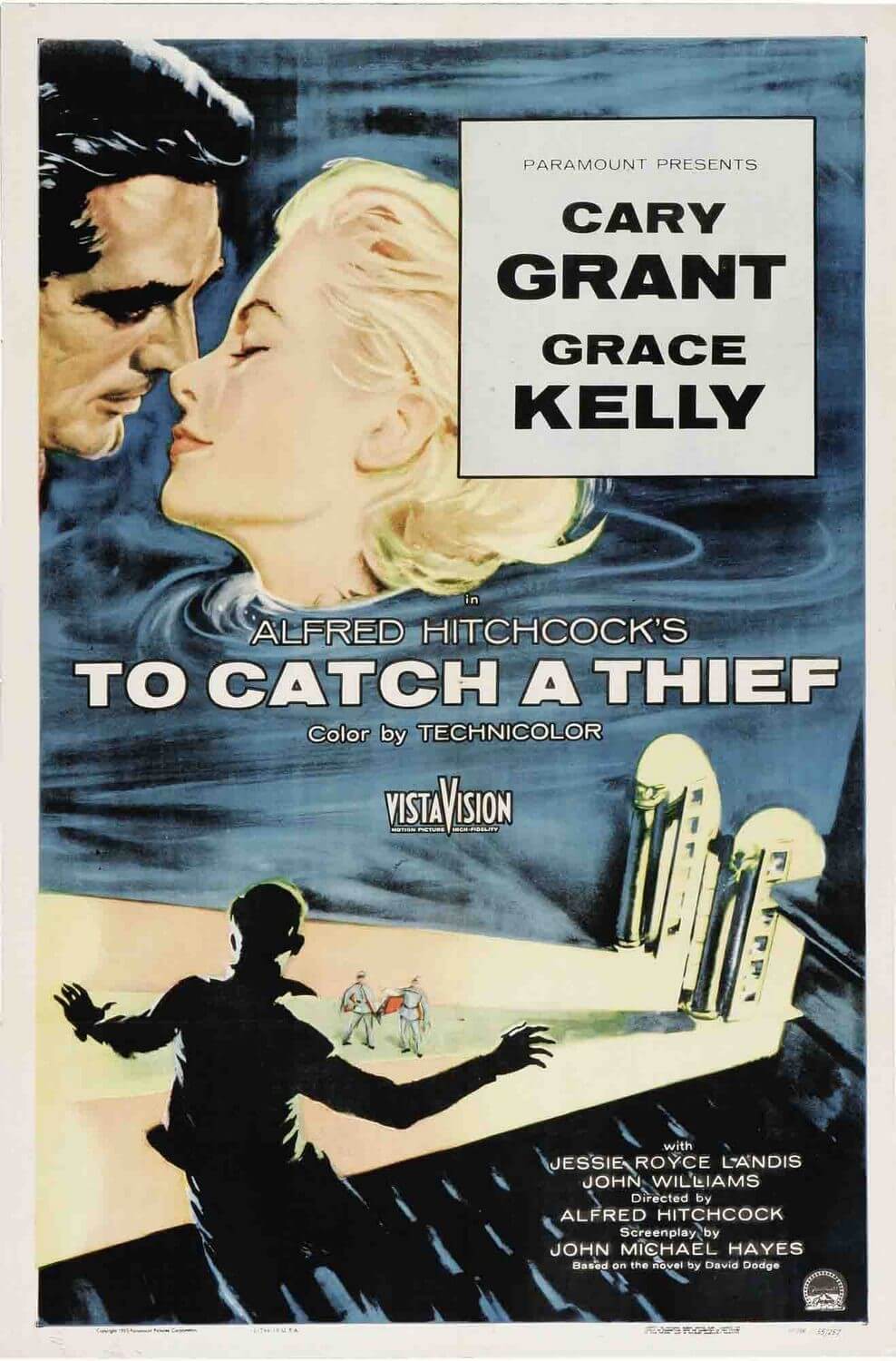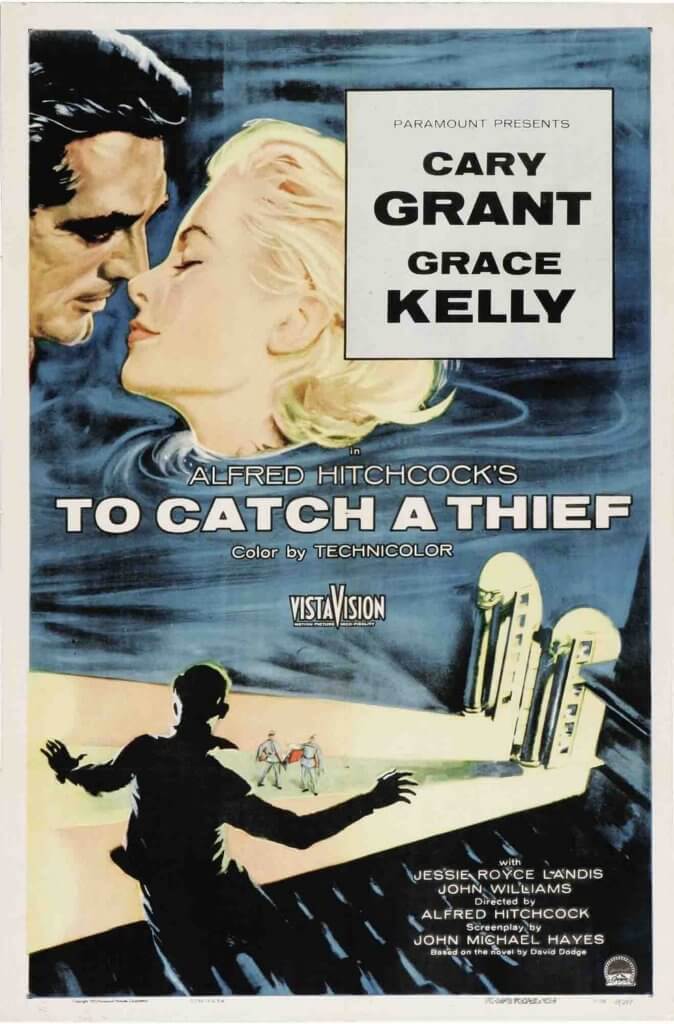 To Catch a Thief is a classic heist movie starring Cary Grant and Grace Kelly. The film follows the story of a retired jewel thief who must clear his name when someone else begins to commit crimes using his methods. This thrilling caper has been considered one of Hitchcock's best films and has won several awards.
The film captures the classic beauty of the French Riviera with the film locations that include Nice, Cannes, Monaco and lots of picturesque villages in between.
Classic scenes you may recognise include Bertani arranging Robie's meetup with an insurance man at the flower market in Nice which is still going strong today, the Hotel Carlton in Cannes where the character of Grace Kelly, Frances stays with her mother and then the most memorable scene of the movie where Frances has a picnic with John Robie is the Avenue des Combattants , located right on the edge of the town of Beausoleil which looks right onto the principality of Monaco and the Meditteranean Sea.