We were stuck at the traffic lights for what seemed like an eternity. The windscreen wipers furiously pawing away the fat drops of rain. The city remained blurred and a complete mystery. The sky was dark as coal. I felt a shudder down my spine.
This seemed like a good or probably very bad time to ask the driver about what Oldenburg was like.
"Ahh Oldenburg…" He cursed again something coarse under his breath before declaring brusquely.
"Oldenburg. I don't like this city."
It was a bit of a startling declaration. I usually find taxi drivers to be the most earnest and passionate ambassadors of the city.
He then went quiet for a while and then resumed his gloomy diatribe.
"Oldenburg really is not a city for young people. People like you."(Great, I still look young).
"There are no girls here. No clubs or bars to meet girls. Just people with families. It is not a great place for a single man like me. I really don't know why I still live here."
I asked him where he would prefer to live and he mentioned to me.
"Groningen. I heard it is really nice there."
So that was our introduction to Oldenburg.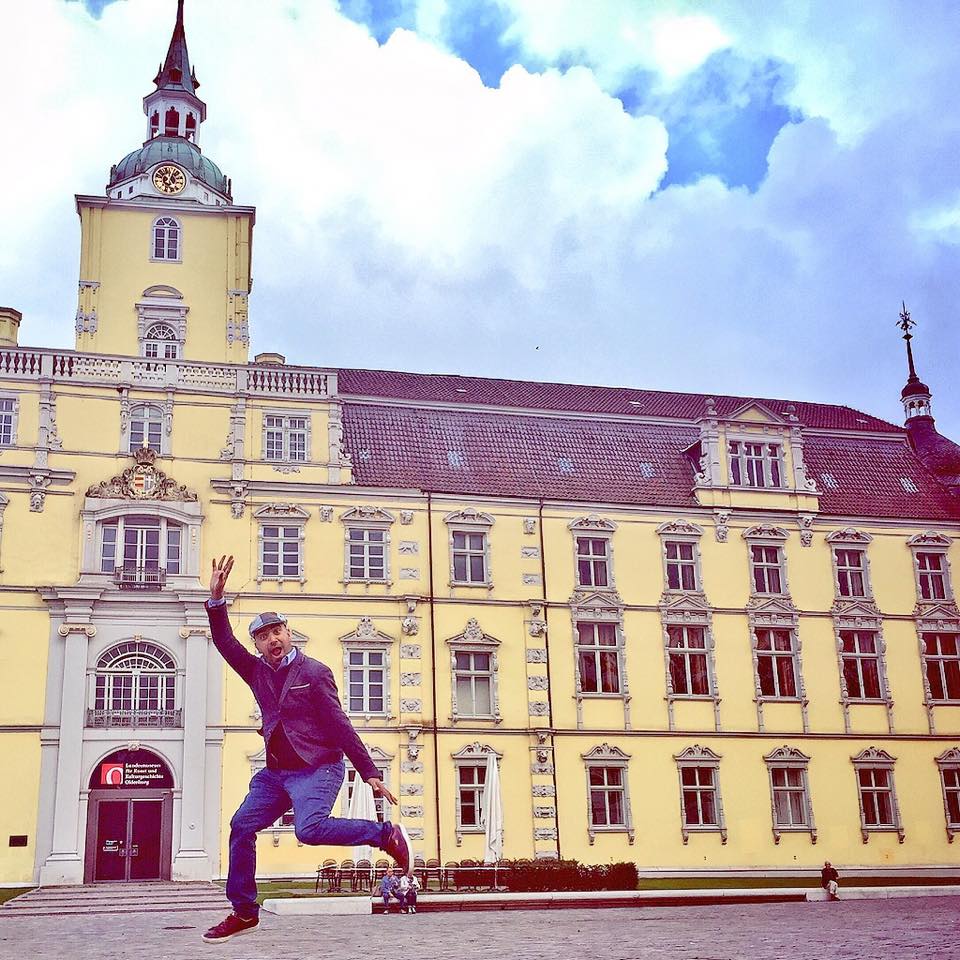 When writing a piece about a place I have visited, I am often guilty of falling into the habit that many travel writers have.
I start thinking of what memorable pithy epitaph I can come up with to catch the reader's attention.
Welcome to Oldenburg, Germany's most underrated city.  
Or how about that classic headline?
Europe's undiscovered gem, Oldenburg
Or if you are really desperate.
Welcome to Oldenburg, the new Berlin.
Truth is Oldenburg, is none of the above.
Oldenburg is just….Oldenburg really.
I googled Oldenburg and found precious little written about the city other than the fact that the city is capital of curly kale(with a dedicated festival held every year).
So in the absence of any information, we just let fate be our guide.
We walked out of our apartment and tried to head towards the city centre with the help of a map.
I am not at all good at reading maps. After 15 minutes of walking I realised we were horribly lost. We found lots of wide green spaces, gardens and walked pass by some very grand houses. Finally we realised we had been heading in the wrong direction so with the help of a local, we finally found our way into town.
We needed a caffeine boost and that's when we discovered Cafe Klinge. This family run cafe and bakery has been satisfying the sweet tooth of locals since 1884. The coffee is fantastic as well as their handmade chocolates.
After Klinge, we ventured further into the city centre and then discovered another fantastic cafeteria called 'Kaffee und Kleid.'
Besides serving delicious cakes and great coffee, I am impressed at how the owner has combined the concept of coffee with unusual high quality fashion. They also specialise in jewellery, home accessories and Italian footwear. Perfect place to take your lady shopping.
The next day we went to the film festival. It was there we bumped into Achim Barghorn, a 29 year old entrepreneur, master barista and owner of one of the best mobile cafeterias in Germany: Kathe Kaffee. Since he is mobile, checkout his website where he is based when visiting Oldenburg. His coffee is seriously some of the best coffee I've had in the world. Plus his latte art is awesome too.
Wake up and smell the coffee in Oldenburg.
Sometimes the absence of a guidebook can be a blessing. You just let your instinct be your guide. You don't have a plan.
However if you are not sure, just ask the locals in Oldenburg.
That's how we discovered Heimathaven.
Situated on one of the side streets off the main city centre, this place is a wee gem serving fabulous coffee, does excellent vegan blueberry muffins and also serves fine G&T's. My favourite thing here though was Sascha's homemade lemonade where you can choose flavours from lime and peppermint or vanilla and lime. Plus it is served in a very photogenic crystal glass.
The more I walked around city, the more I liked it. I like that it is walkable city. Oldenburg enjoys the status of the largest connected pedestrian precinct in Germany with over 1000 businesses.
Plus it has tons of character.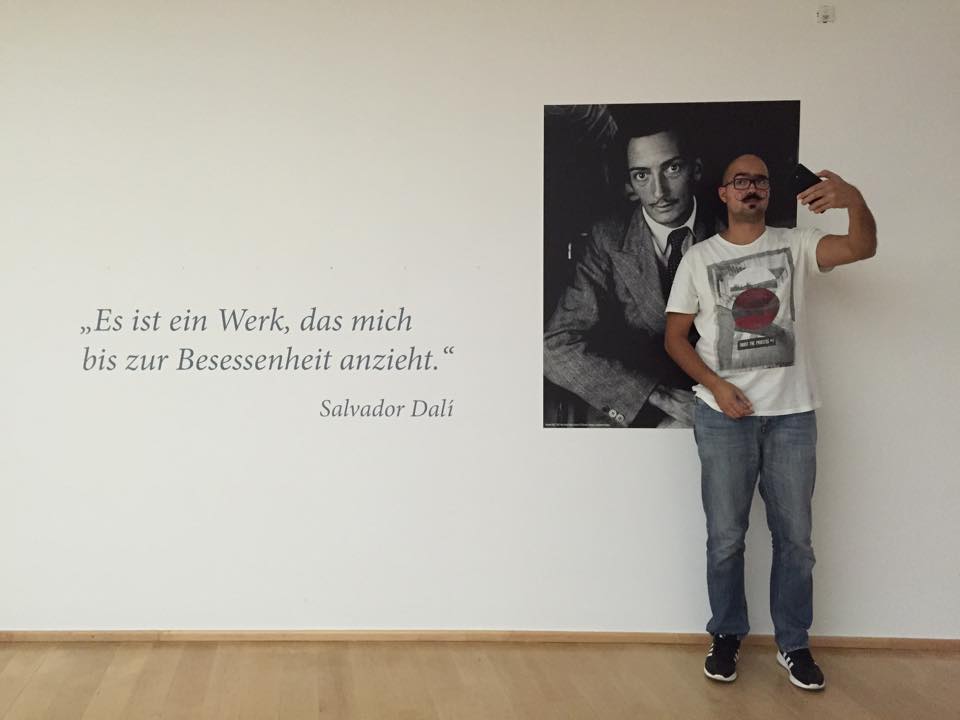 We visited quirky local museums like the Computer Museum, which is run completely by local volunteers. Home computers and video games of the seventies and eighties like Commodore PET, Sinclair ZX 81 and Atari 800 XL can be seen and also tested by visitors. Later we visit the Horst Jansen Museum where we discover a fantastic exhibition of illustrations from Salvador Dali.
The city enjoys a beautiful architecture. This can be explained by the fact that for almost 200 years the city enjoyed princely status.
Everywhere you go, there are lots of bikes that contribute to the idyllic charm of the cityscape. There are a quarter of a million or so bicycles (1.5 per resident), which makes Oldenburg one of the bicycle cities of the world. 160 km of city bicycle lanes means that virtually the whole city is quickly and easily accessible by bicycle.
The grand former residence of the counts, dukes and grand dukes of Oldenburg: the Schloss Oldenburg serves as the green lungs of the city.
Designed in keeping with the natural English style, the palace gardens, extends over 16 hectares and have retained their picturesque atmosphere with natural planting and winding watercourses and paths. Garden and nature enthusiasts are especially in their element when the rhododendrons, which are typical for this region, are in bloom.
Oldenburg.
Other than the fact that the city boasts the oldest rhododendrons of their kind in Germany, how else would I introduce this city to you?...
Oldenburg is the home of independent cinema in Europe
Equidistant between Hamburg and Amsterdam, this sleepy medieval city in Northern Germany is the unlikely host of one of the world's leading Indie film festivals.
As part of the Must Love Festivals project with kind support from the German National Tourism Board, I managed to wrangle myself an invite to the festival for me and Madeiran based filmmaker, Rui Dantas Rodrigues.
I love my movies. So this year as part of the festivals project, I wanted to visit a different kind of festival. The idea of going to a festival and watching movies all day long sounded like the perfect festival for me.
Plus I always am a sucker for the underdog. Oldenburg Film Festival's reputation has been built on championing the cause of the lesser-known, not very mainstream orientated movies. Oldenburg is Europe's answer to Sundance.
Director, Torsten Neumann is keen for the festival to be a showcase for 'films that are more challenging-harder to market-that get lost.'
The Festival's job, in his mind, is to stand up for exactly these type of films.
With this challenge in mind, Neumann opened the festival with Jack, a film directed by Elisabeth Scharang, which tells the real-life story of an Austrian murderer turned literary sensation.
The festival is also strong on the American Indie scene. The festival bestowed a lifetime achievement honour for 72 year old U.S. director George Armitage, director of Miami Blues and the classic, Grosse Pointe Blank starring John Cusack.
My personal highlight of the film festival was a wonderful encounter with the beautiful luminous Joanna Cassidy of Bladerunner and Who Framed Roger Rabbit fame. After watching the thrilling Under Fire, we had an intimate Q&A session with this living legend. She touched upon a variety of subjects, from how much she loved the creative spirit of the festival and its bravery for supporting independent films that did not have the financial backing or distribution to her love for gorgeous German men when she lived in Berlin before the wall came down. Later we discussed about how difficult it is for photo journalists to remain neutral in an emotional scenario of a civil war and how Under Fire subsequently had an influence on films like Salvador and Year of Living Dangerously which have a similar gritty portrayal of how journalists operate amidst a terrifying bloody war.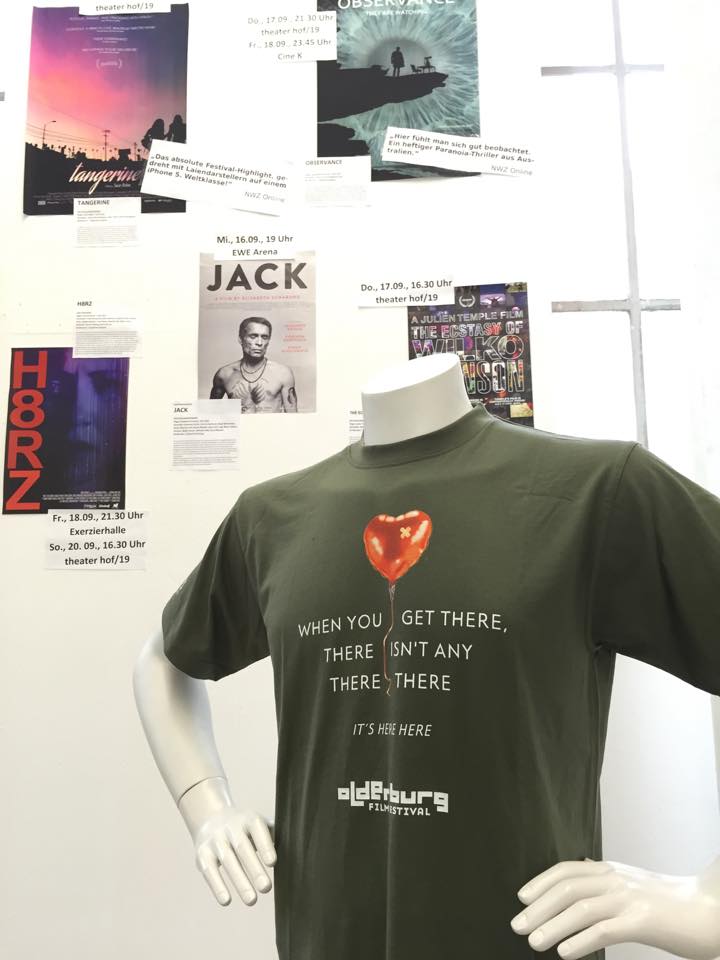 If there is one word I would use to describe Oldenburg and the film festival, it would be 'accessible.'
Usually film festivals have this reputation of being snooty, pretentious and the preserve of the A list stars.
Oldenburg Film Festival couldn't be more different.
How many film festivals can boast screenings at a maximum security prison with guards? Sometimes after parties are held at the local McDonald's or neighborhood car wash.
In our case, the after party was at Polyester, which is a fine dive bar. All the directors, actors and locals mix. It is a bit of a drunken haze but I do remember speaking briefly to Deborah Kara Unger. I also do vaguely remember Rui mistakenly smashing his camera backpack in her face. At some point the festival director, Torsten Neumann gets up and starts DJ-ing at the party. I can't think of a film festival where that happens…
This is definitely no ordinary festival, in no ordinary city.
Welcome to Oldenburg.
Getting there and away
To reach Oldenburg, fly into Bremen or Hamburg and from there, take the train to Oldenburg. In terms of accommodation, I recommend the B&B Hotel in Oldenburg which is nicely furnished, modern and great value for only £45 a night
Thank you and disclaimer
I visited Oldenburg as part of an annual digital storytelling project I've developed with a few respected blogger friends of mine called Must Love Festivals
We're visiting 40 festivals every year to help you find interesting festivals and quirky stories off the beaten path. To find out more, visit www.mustlovefestivals.com and also check the #mustlovefestivals for all the latest social stories. Big thank you to Torsten and his team at Oldenburg Film Festival for a wonderful few days, Bettina Koch from Oldenburg Tourismus & Marketing , local Birte Stadtlander for showing us some of Oldenburg's hidden gems plus last but not least Barbara, Jan and Elif from German National Tourism Office for making the trip possible. Also a shoutout to our global lead partner, Expedia. Please note that while parts of my trip were made possible by the above mentioned sponsors, the views expressed are clearly my own.
A big hug to my friend and filmmaker Rui Dantas from Terminal 7 who is putting together an awesome video of the whole festival and the city. Keep following the blog 😉