It started as a personal endeavour 11 years ago but now searching Google, seems after so many years of flying low-cost airlines, many of us are still on that nightmare quest to find the best Ryanair easyJet carry on backpacks. Trying to fit in with Ryanair-Vueling-Jet2- easyJet cabin hand luggage restrictions is a real labour of love so this is where I hope this article helps.
Travelling hand luggage only can not only save you money but also save you time on a weekend short break. You can check in online and save the hassle of queuing at a check-in desk. Plus once you arrived at the destination, you don't have to piss around at the luggage carousel. You can jump on the bus or a cab and start your holiday. So driven by personal need and to help you, I researched and pulled together a guide to the best carry on cabin luggage, travel backpacks and hand luggage that fit within Ryanair easyJet's restrictions.
First of all, lets check out what these hand luggage restrictions are and what key factors to look out for.
1.Size
Size matters. To Mr O' Leary. He's very strict.
With Ryanair, if your carry on travel backpack and hand luggage exceeds the restricted size of 55cm x 40cm x 20cm even by 1cm in any aspect you're in trouble. They will make you check in your carry on which at the airport costs £50 ( £13- £24 online) so beware. Also, if you are using a soft case, don't overpack as that pushes travellers over the size limit.
Ryanair has become much more relaxed in recent years and now allows a small cabin bag as well as your standard carry on luggage. 35 x 20 x 20cm is the maximum size for additional small bag. This means you don't have to stuff everything into your hand luggage and can have a small bag/man bag/weekend bag to keep your iPad, magazines, passport and other key travel essentials.
Update: February 2021
Ryanair Carry on Luggage Size
I'm updating the information based on the current Covid regulations. There hasn't been much of a change in terms of carry on luggage policy of Ryanair.
Within the basis fare you are allowed to carry for free a small carry on bag
Ryanair say the size of the free small carry-on bag is 40 x 20 x 25cm and can be a maximum of just 20 litres and I quote from their website 'must be able to fit under the seat in front of you.' If the small bag doesn't fit then customer will have to pay a fee of €/£25 at the gate and their bag will be tagged and placed in the hold.
If you still want to bring a larger suitcase or backpack with you ( 10 kgs allowance) alongside a the free small bag ( 40cm x 20 cm x 25cm) then you have to pay €14 per person.
easyJet carry on size for hand luggage
easyJet changed their carry on hand luggage policy on 10th February 2021. The hand luggage you can take onboard is now determined by the seat you've booked. Everyone can take one small cabin bag per person on board (maximum size 45 x 36 x 20cm, including any handles or wheels), which must fit under the seat in front of you.
If you have booked an Up front or Extra legroom seat you can also bring an additional large cabin bag -56 x 45 x 25 cm, standard dimension for carry on luggage.
Other low cost airlines carry on luggage restrictions
Vueling still offer the luxury of carry-on luggage but note that they must not exceed the external dimensions of 55cm X 40cm X 20cm. If you do purchase an Excellence Fare you can bring a whopping 14kg of hand luggage.
Vueling's parent airline, British Airways currently allows free carry on luggage as long as the weight does not exceed 46 kgs.
Jet 2 carry on luggage size is 56cm x 45cm x 25cm or less.
TUI's carry on luggage dimensions are 55x40x20cm
2. Weight
The general rule of thumb is not to carry more than 10 kgs with your carry on luggage, unless if you are flying with British Airways where the allowance is a whopping 46 kgs.
10 kgs is the 'generous allowance' offered at the moment by Ryanair and Vueling. Vueling are not OT but Ryanair in the past have charged passengers at the rate of £20 per kilo for every excess kilo so stay within that 10 kgs limit ( . ( Check the August 2018 above )
So again, pack well: checkout the One Bag website which shares with you tips on how to pack light.
Travelling carry-on only: Invest in packing cubes
Before you start looking at all the carry-on luggage options, I strongly urge you to invest in packing cubes. I recently was introduced to packing cubes from Amazon and these cubes have changed my life. Best thing is that they help keep your belongings neatly stored and conveniently organized. You can pack in so much more with these cubes. Plus the cubes protect your garments against wrinkles, reducing the need to iron once you arrive at your final destination.
The AmazonBasics four-piece ( Retails at £18.99 ) set of two large and two medium packing cubes will hold all the clothes you will need for a long weekend or a week trip. Use the medium packing cubes for anything from skirts, shorts to tops, and t-shirts. The large packing cubes are great for jeans, jackets and sweaters.
PS
Arcido, company I recommend below and is my favoured carry on luggage option, have a stylish set of packing cubes that retail at €35.08 ( Set of 3: 1 large packing cube (32 x 24 x 8cm ) and 2 smaller packing cubes ( 25 x 16 x 8cm )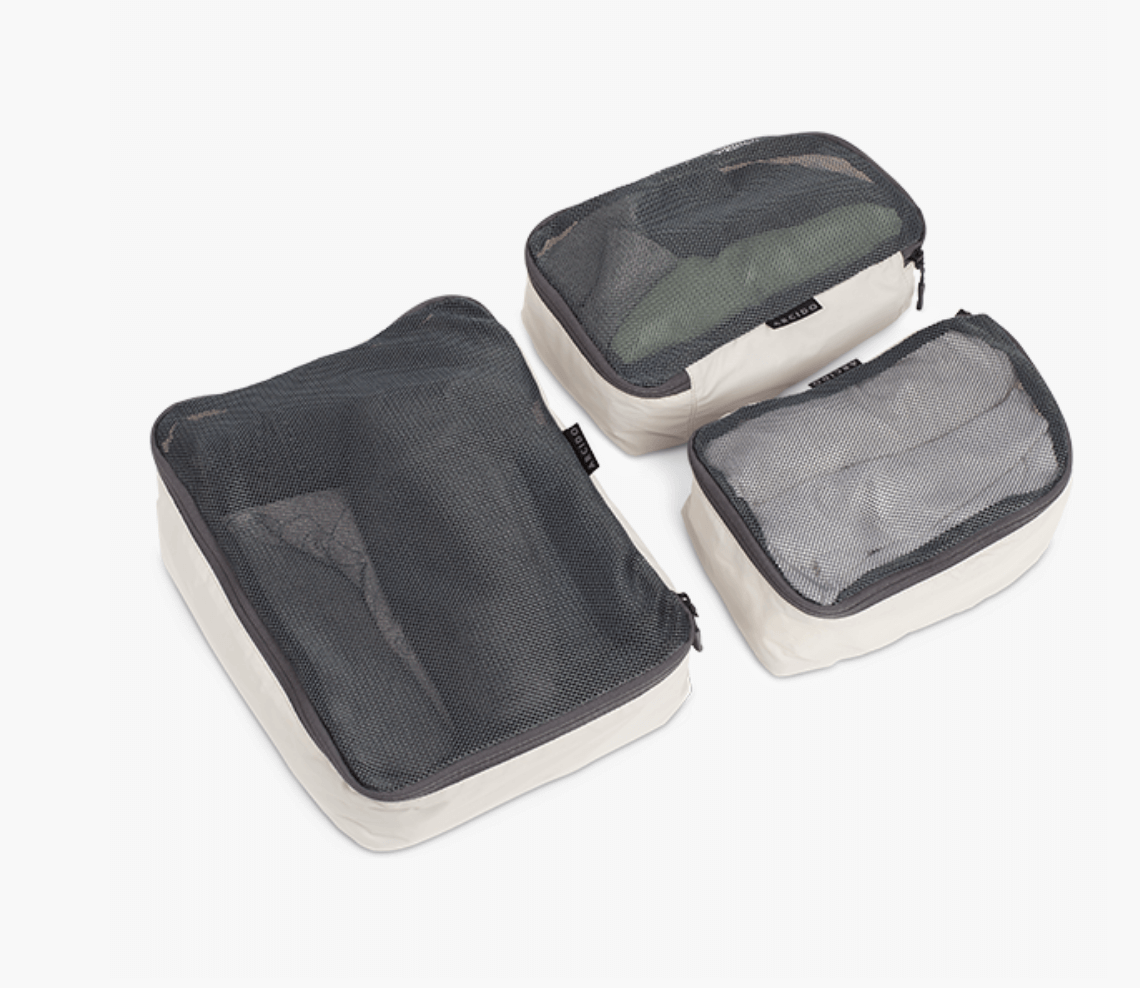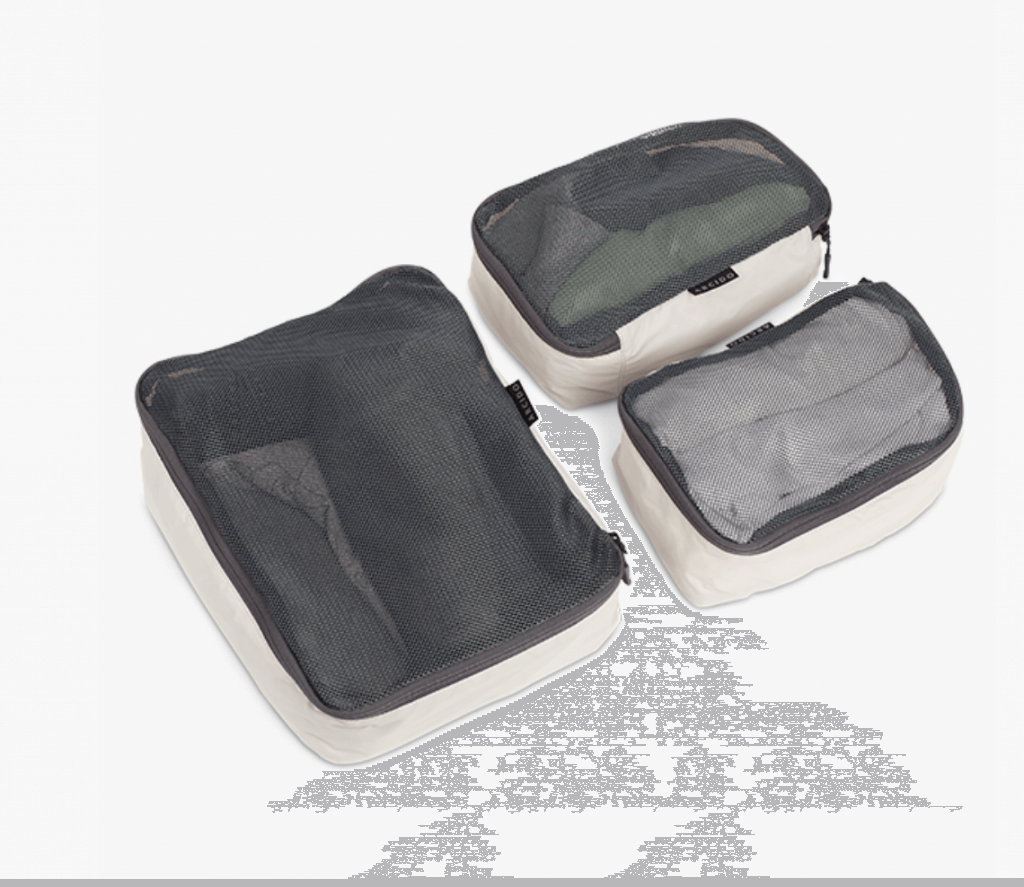 The best Ryanair easyJet carry on backpacks
So what are the best options for hand luggage out there that are within Ryanair easyJet and Vueling's restrictions.
Here's are my top choices (by no means a definitive list but a good idea of what's out there, be great to hear of what you have, comments please below!)
1.) Arcido Saxon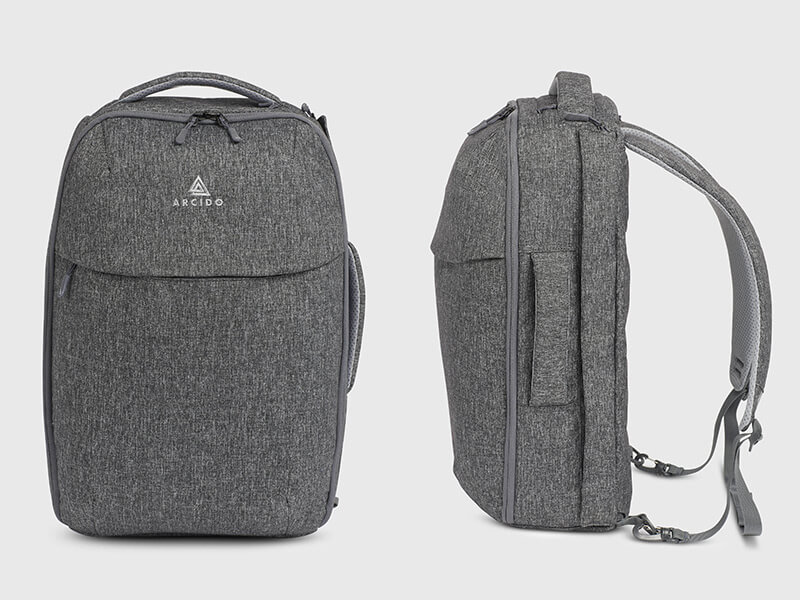 Measuring at 45 x 33 x 20 cm the Arcido Saxon backpack offering a decent 25 litres space and weighing less than 1kg, the Saxon is the perfect easyJet carry on luggage that meets the new easyJet carry on regulations. It also is perfect also as a daypack.
There is a large inner pocket that can hold plenty of clothes ( packing cubes are a good investment here) and a pair of shoes; great if you take short trips or need a bag that works both for the gym and for travel.
There is also a laptop section which will fit larger laptops with ease and give you easy access to your device at airport security. With hideaway straps, the bag can be used in backpack or carried with the side handle.
Price: Currently the Arcido Saxon backpack retails at €92.95.
If you wish to purchase the packing cubes, Arcido are offering 30% off the bundle. Use code APP30 at checkout.
2.) Arcido Faroe Backpack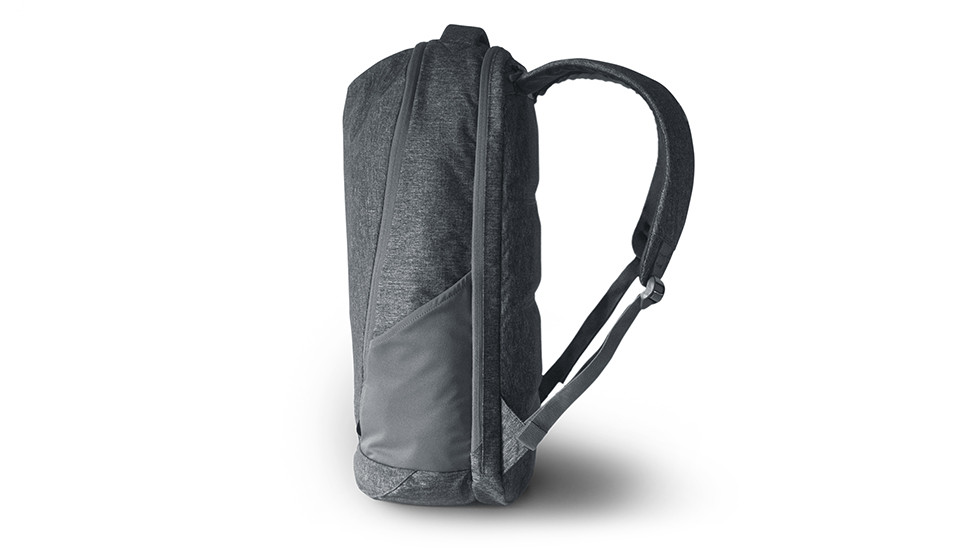 The Arcido Faroe backpack has been my trusted companion for many trips. Dimensions are 55cm X 35cm X 20cm so ideal if you booked priority seat with carry on luggage with Ryanair or the upfront seat /extra legroom option with easyJet.
What I love about the Arcido Faroe is that it has dedicated pockets for laptops, chargers, your clothes and passports: perfect carry on backpack for a weekend break or short business trip.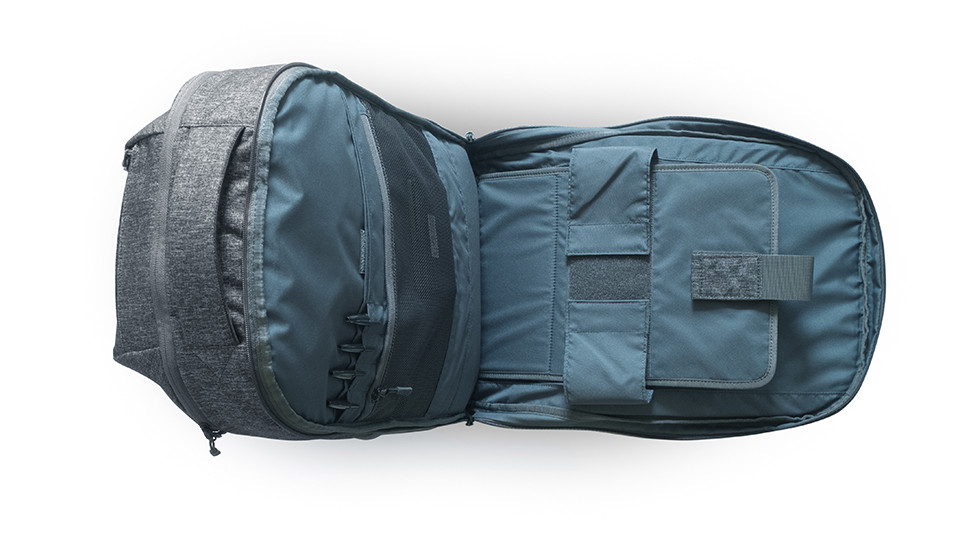 Cool features of the Arcido Faroe include a special media compartment at the back of the bag which features a pull-tab laptop section, a mesh pocket for keeping all the cables and a further internal pocket for storing all your important travel documents.
I don't have an extra laptop case ( lost mine a few months back ) so besides giving extra protection, the pull tab makes it dead easy for me to pick out my laptop from my bag at airport security.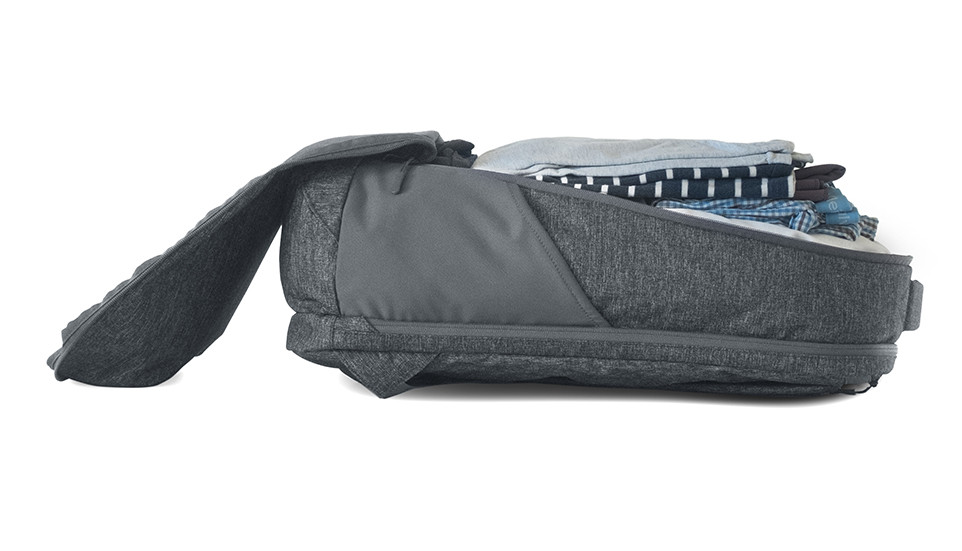 The Arcido Faroe also has a main compartment that includes compression straps to secure clothing packed in that area while allowing direct access on the go. I love how it opens up like a suitcase which allows you easy access to everything in the bag. No rummaging through the back of your rucksack for your socks!
There is a neat top outer pocket on the Faroe where you can keep your keys, loose change and valuables close at hand. A passport pocket is on the back of the bag, keeping your most important possessions safe.
You have 35 litres of space here but it feels far more generous. Plus it weighs only 885 grams. The other thing I was looking for in my perfect carry-on luggage was the style factor and is this where the Arcido Faroe makes a backpack look cool. It is made with a rugged, heather grey Blendex Kodra that gives it a smart yet understated look.
The bag has a water resistant backing which makes it difficult for water to seep through into the bag. The bag also comes with a 5 year warranty which is great and a testament to the quality.
Price: The Arcido Faroe backpack retails at €100.95 via the Arcido website.
If you wish to purchase the packing cubes, Arcido are offering 30% off the bundle. Use code APP30 at checkout.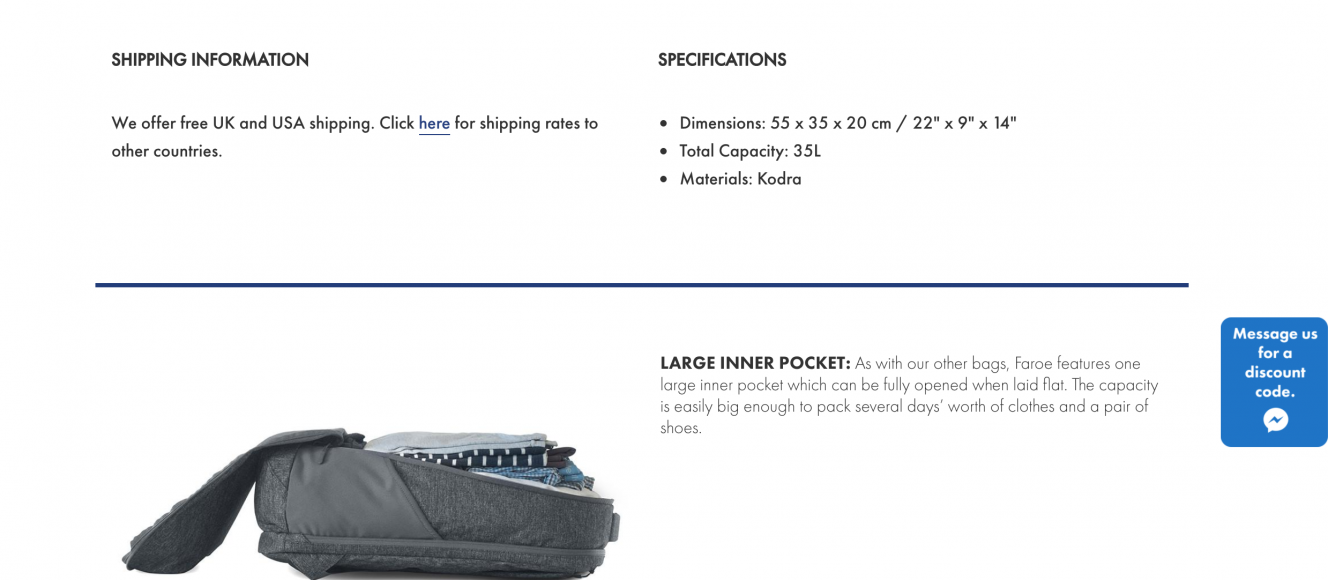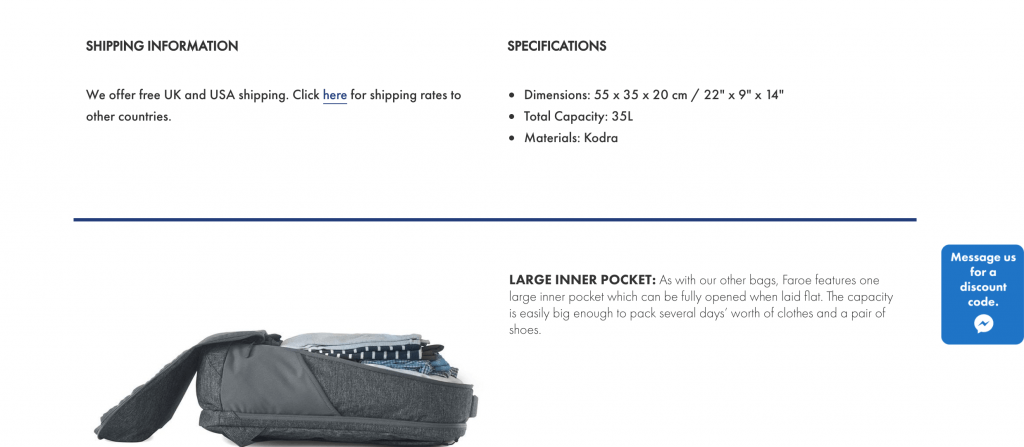 3. Arcido Akra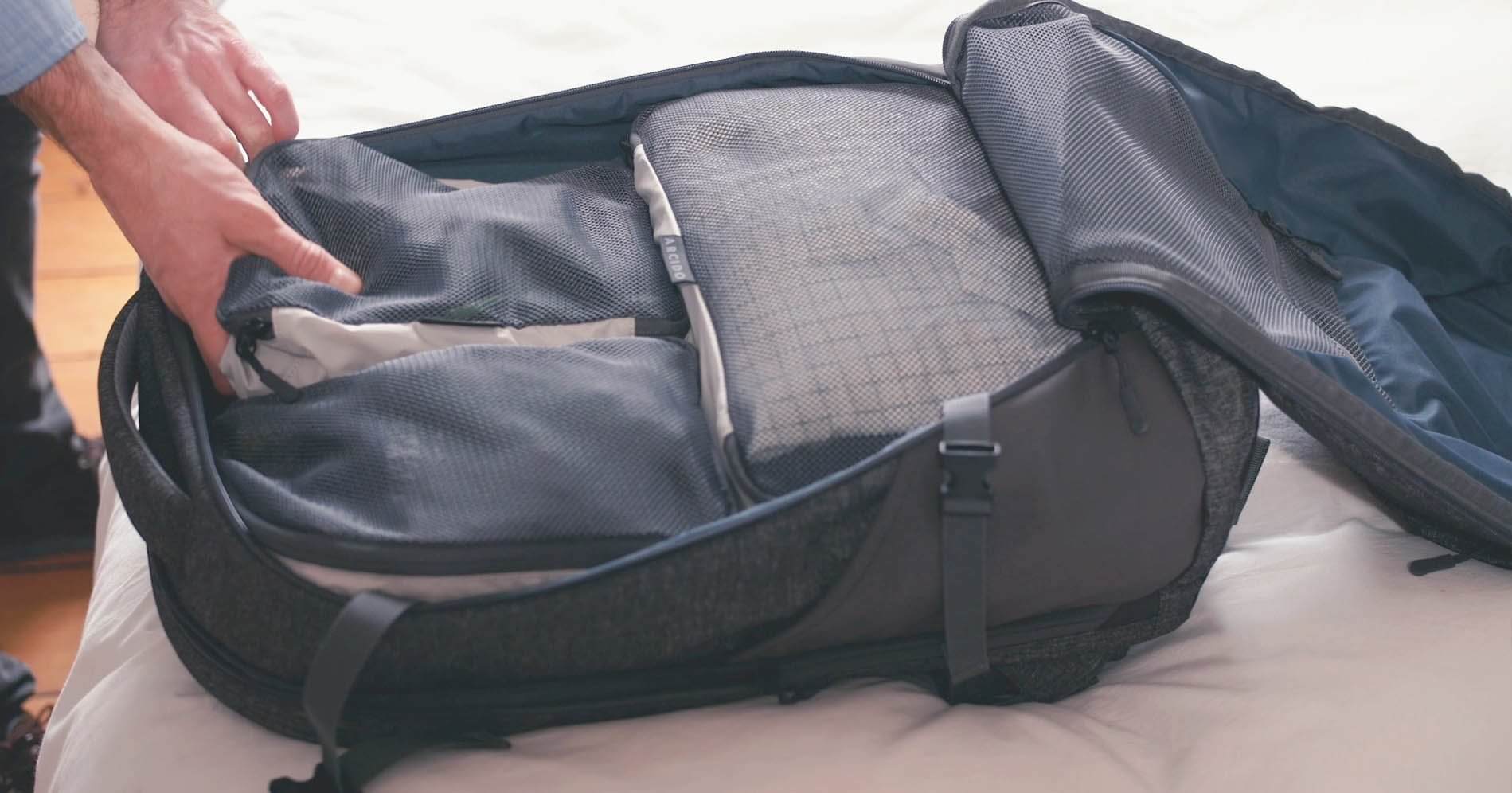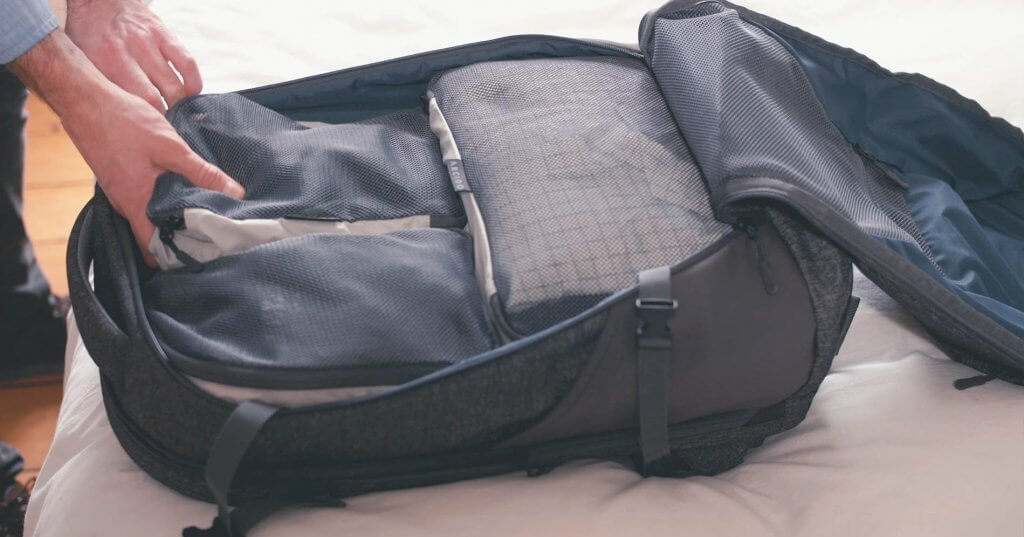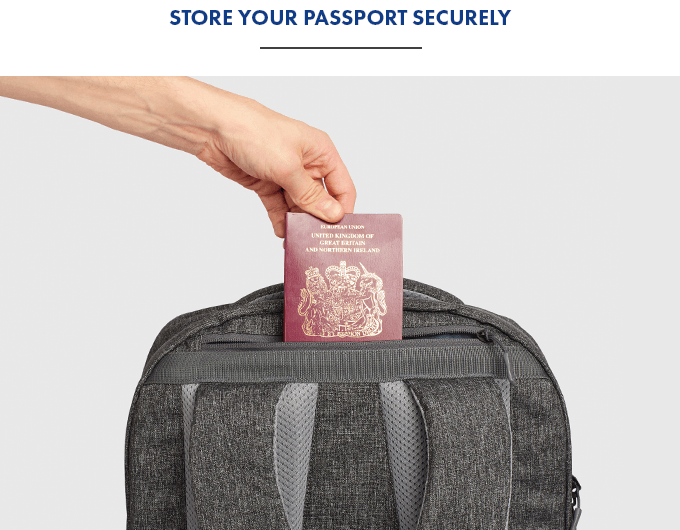 I am also a big fan of the the Arcido's new carry on bag- the Akra. Akra is 35L backpack that is big enough to hold everything you want to take with you on your trip. Perfect carry on hand luggage that's also is within the size limits for budget airlines. Similar to the Faroe, the Akra has features designed to help you stay organised on the road.
A special laptop harness adjusts to fit whatever size device you're carrying. Light, durable and water-resistant it is pretty easy to carry around. Contoured backstraps, magnetic sternum-and-hip clasps and a ventilated backplate make carrying a full load comfortable and easy.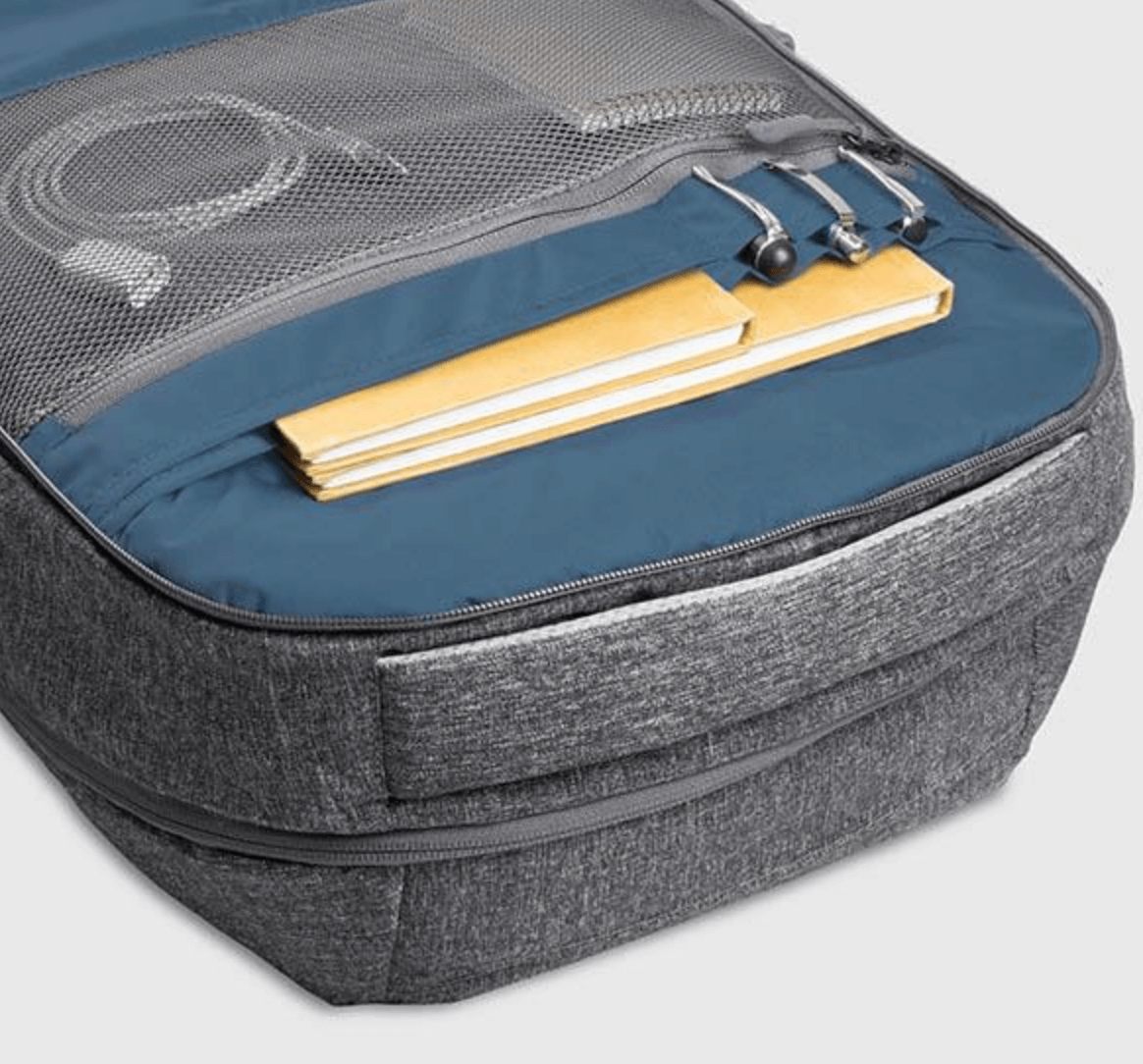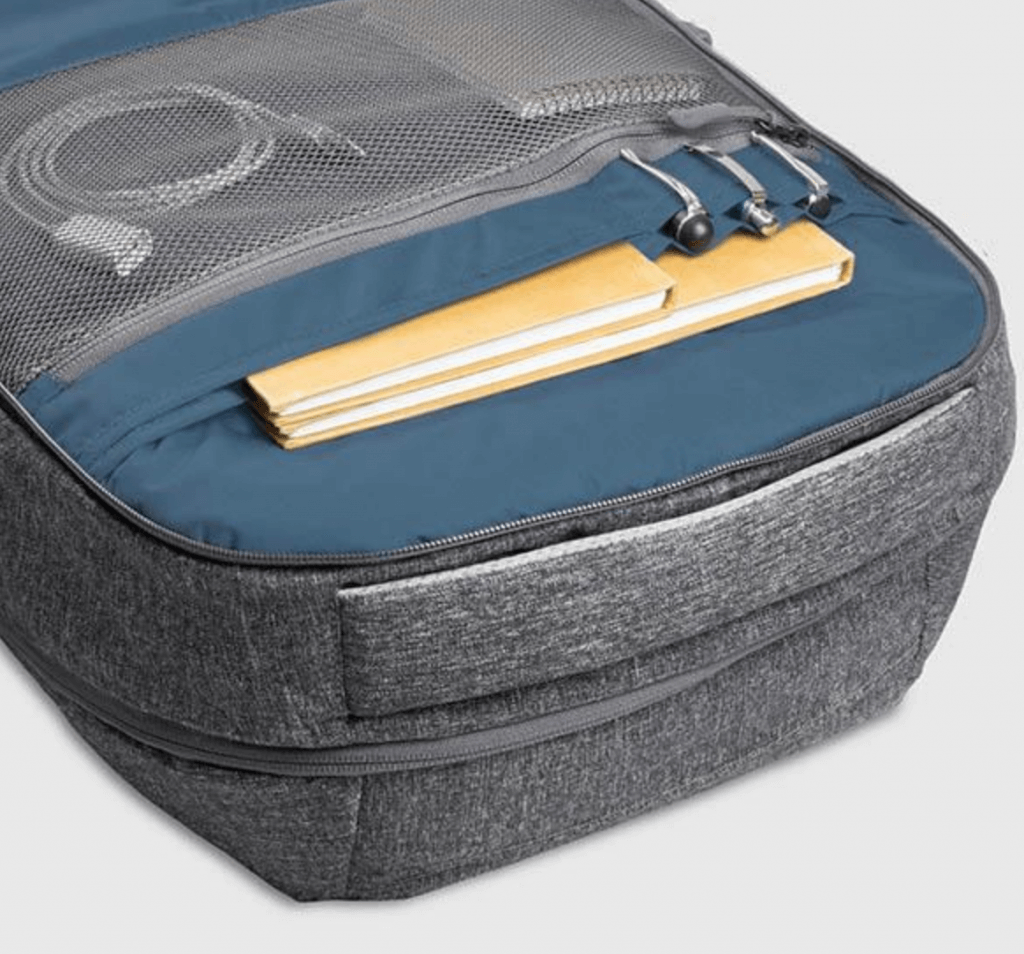 Dimensions are 55 x 35 x 20cm so perfect again if you have priority seating with extra carry on luggage with Ryanair or extra legroom /Upfront seats with easyJet.
Capacity is 35 litres.
It is made of 100% waterproof materials, which includes a traditional cotton canvas that's lined with PVC and waterproof zippers. Similar to the Faroe, the Arcido Akra bag looks really cool as these pictures will testify. Arcido retails at a much more pricey €159.95 via the Arcido website
If you wish to purchase the packing cubes, Arcido are offering 30% off the bundle. Use code APP30 at checkout.
4.)

Cabin Max Metz 20L Ryanair Cabin Bag 40x20x25 Hand Luggage Backpack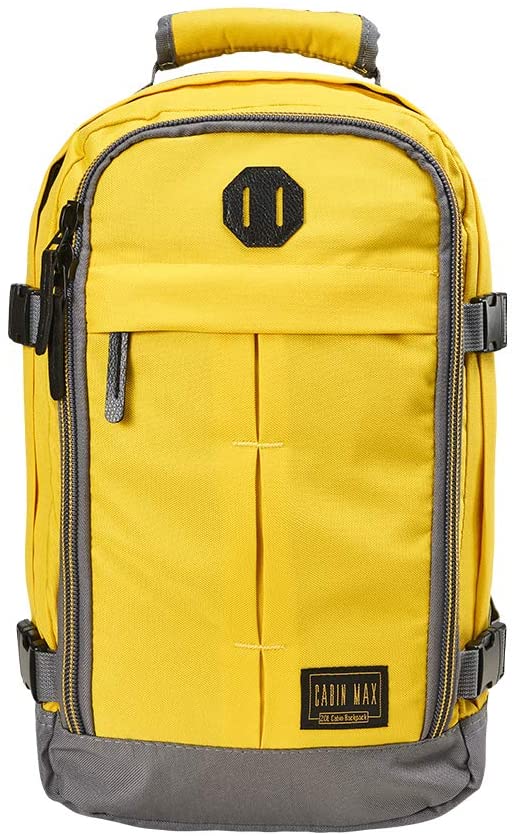 The Cabin Max Metz 20l is the perfect hand luggage that complies both with easyJet and Ryanair's new "free" carry on luggage dimensions- coming in at 40x20x25 cm, offering a 20 litre capacity and a weight of just 500 grams the Cabin Max Metz 20l backpack is perfect if you want to travel carry on only and not pay extra for carry on hand luggage.
There is a neat front organiser pocket with compartments that allow you to store your tablet, Kindle, travel documents, pens and tickets + a quick access pocket on the front of the bag.
Price: The Cabin Max retails at a very budget friendly €25 via Amazon.
5. The North Face Jester Backpack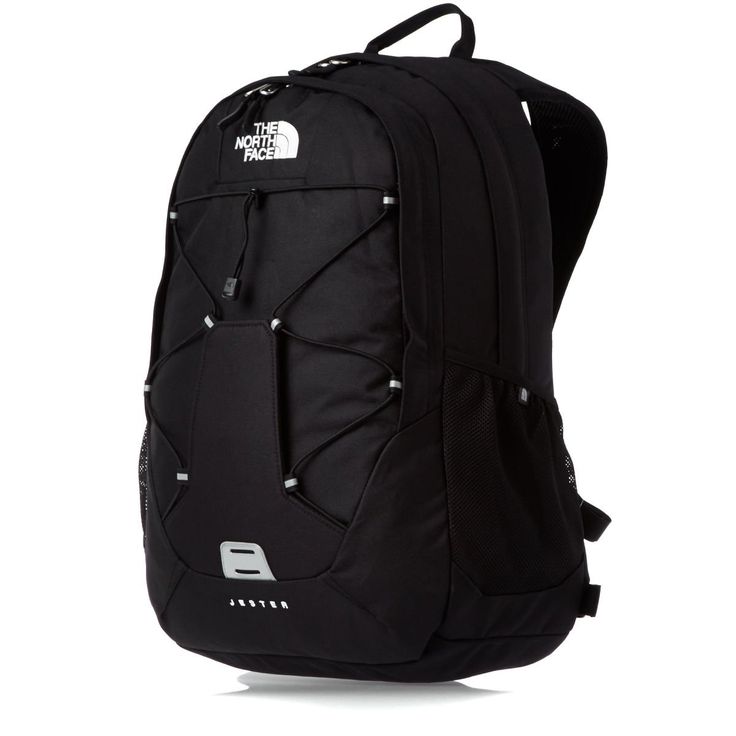 This travel backpack was my go to backpack for the last 5 years. Retailing from $99 on Amazon US and from £39 on Amazon UK it is a pretty solid value for money option. North Face rucksacks are excellent quality plus with a weight of just 600 grams this offers you the lightest carry on option. Plus you also have a generous 30 litres space.
The Jester features a large main compartment with front accessory pocket with organiser and key clip, a bungee system on upper pack face, mesh water-bottle pockets, a removable hipbelt, a large reflective patch for nighttime visibility and a carry handle. Dimensions are H48 x W33 x D18cm.
6.

Pacsafe Venturesafe EXP45 Backpack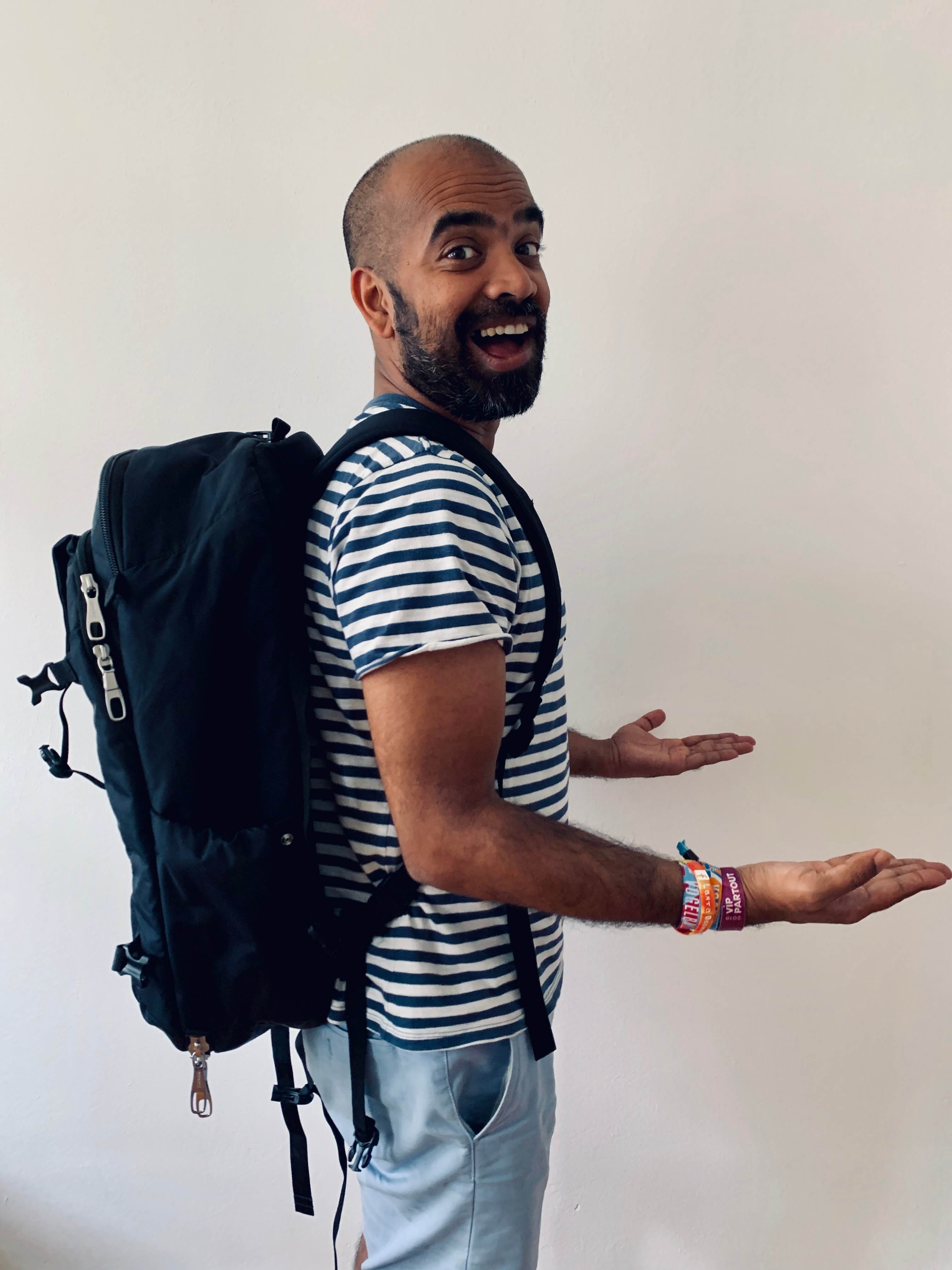 Recently got the chance to test out the Pacsafe Venturesafe EXP45 Backpack. As someone who has been robbed a few times on the road, having an anti-theft backpack really gives you peace of mind, especially when you're travelling solo on the road and don't have an extra pair of eyes to look out for your stuff.
How does it work?
Well basically the zippers of the bag basically interlock with each other which is then firmly placed into a security clip on the side of the backpack. There's also a 'Roobar sport locking system' that allows you to unlock one of the straps and place it around any object. So if you are in a cafe by yourself, you can lock the strap onto a table leg and leave your bag by itself for a minute while I get up to buy a coffee or go to the toilet.
Other cool features include Pacsafe's patented Xomesh slashguard and Carrysafe slashguard strap which means anyone with a knife of scissors cannot slash your backpack-I haven't had the guts to try out the theory but they are a few videos online where you can see the theory in practise.
The bag is also made of RFID blocking materials which protects you against thieves who can steal your credit card information just by standing next to you in a queue at the airport or while boarding a plane. ( Yet to meet someone who has experienced this but still, peace of mind is what matters )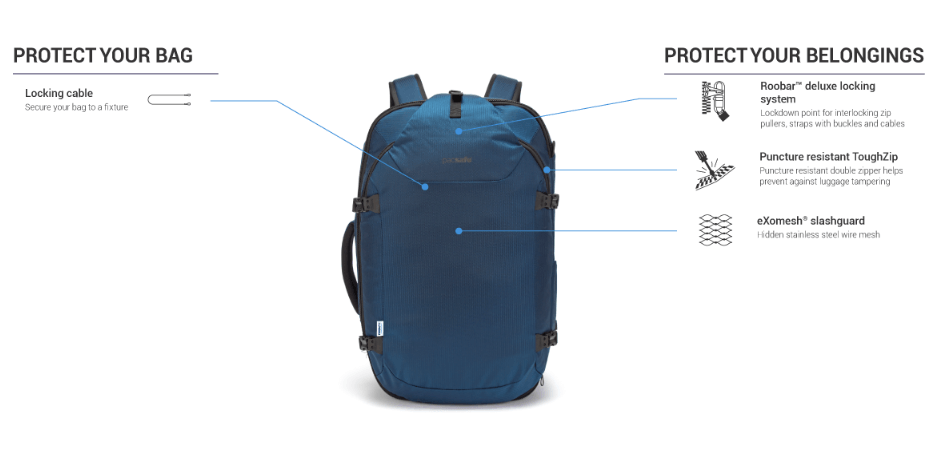 As a backpack itself, with almost 45 litres of space, you have a lot of space for storing stuff. There's a small side pocket for keeping essentials like your passport and an internal pocket that allowed me to store my Macbook Pro.
Lack of internal compartments in the main body means organising your clothes and stuff can be difficult-I recommend getting yourself some packing cubes in that case. Also when the bag is full and heavy ( I carry often a lot of camera gear)
I found the shoulder straps were not adequate in supporting the weight pushing against my back.
The dimensions are 55 x 35 x 22 so its perfect if you are happy to pay extra for carry on luggage with easyJet and Ryanair.
Overall in terms of the anti-theft features, durability of the material and also space -it is a pretty good deal. I'd love to see them improve the shoulder straps and also include internal compartments but other than those cons, its a pretty decent backpack.
Available on Amazon.co.uk for £125.47 or $179.95 via Amazon.com
8. Qwstion Daypack
Specification 42×29×12 cm, 14 litres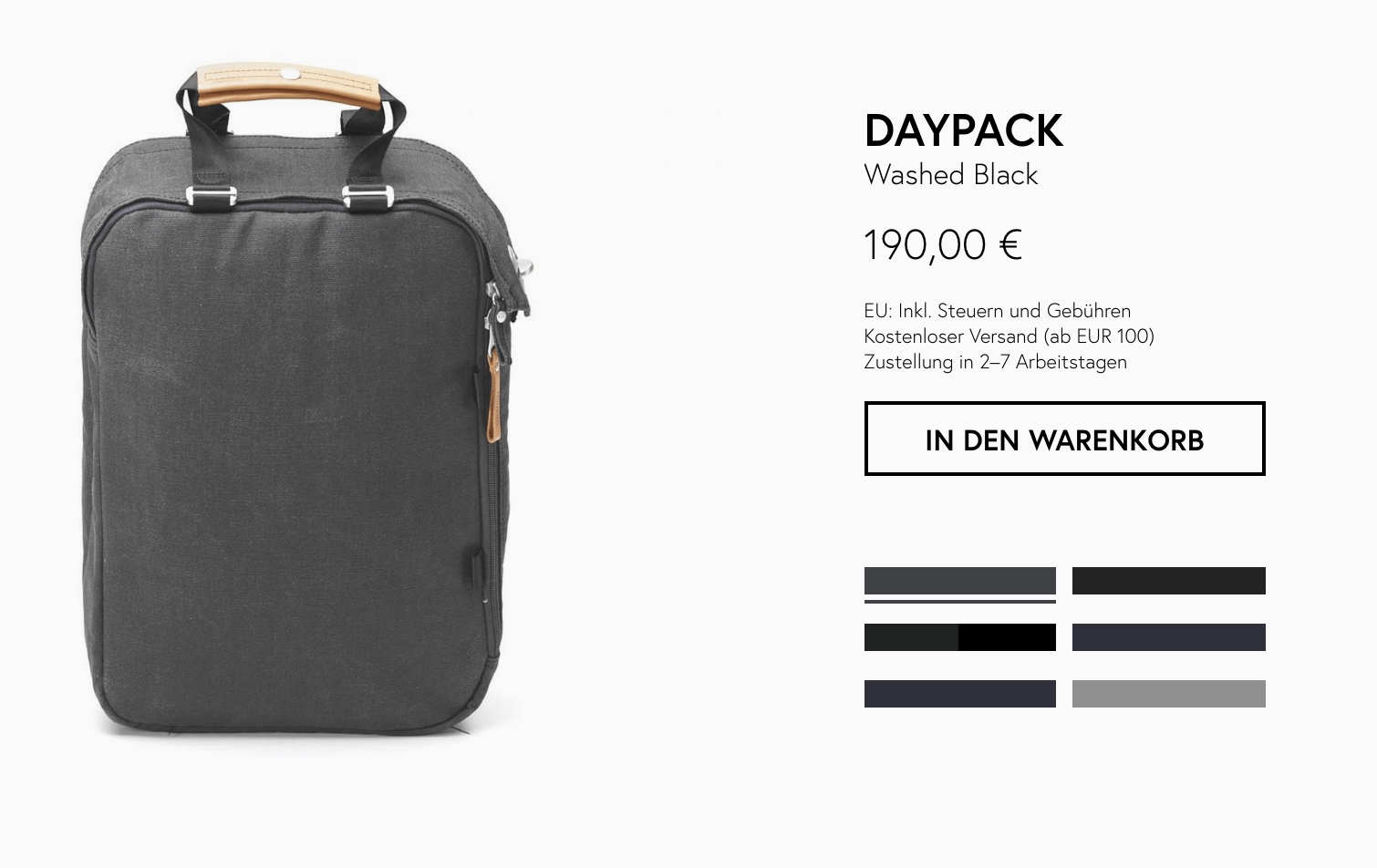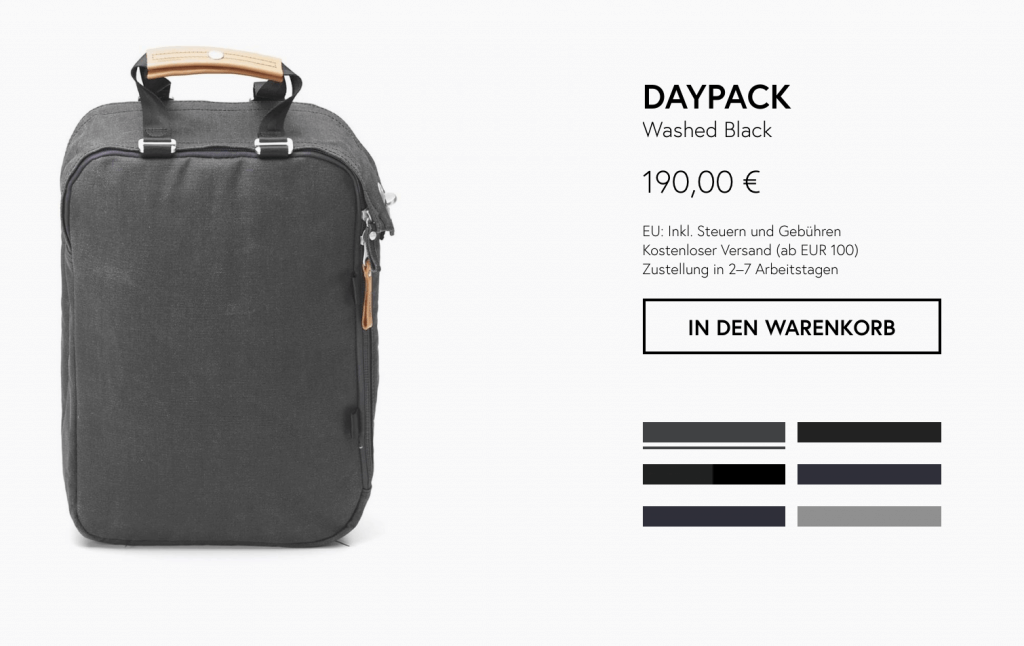 If you want to travel carry on carry-on within Ryanair or easyJet's new carry on regulations and looking for a stylish daypack, the Qwstiom is a beautiful daypack, albert the most expensive on this list.
Even as the BudgetTraveller, I have a tendency to spend lots of money on backpacks and luggage ( other vices are wine, concert tickets and Skyscanner ) and this beautifully designed daypack from Qwstion has been my pride and joy to use on trips and also for day use when I'm home.Ok -some key features to go through with you.
This sleek designed compact day pack measures 42x29x12 cm in its dimensions – Ryanair allows 40 by 20 by 25 so its perfect.
I've travelled with this a few times and had no issues.It has a volume of 14 litres and weighs nearly 1 kilogram. There's a single large main compartment with two zippers and handles on the backpack that allow for horizontal or vertical carrying.
A 15-inch laptop compartment makes this daypack a tech friendly addition to your luggage retinue. There's a quick access inside pocket to stash necessary items as well as well as a hidden inside pocket for essentials.
The Qwstion daypack retails at €190.