"To be fortunate enough to be able to visit Thailand, to eat in Thailand, is a deep dive into a rich, many textured, very old culture containing flavors and colors that go far beyond the familiar spectrum. Given our limited time on this earth, and the sheer magnificence, the near limitless variety of sensory experiences readily available, you don't want to miss ANY of it."
Anthony Bourdain
Part 1: Last time I saw Bangkok
Like Bourdain, I've been fortunate to have visited Thailand a few times. Three to be precise. The last time I saw Thailand was just after Xmas, 2018. We had just spent Christmas in the dreamy town of Luang Prabang in Laos. After the blissfully meditative humdrum life of Luang Prabang a return to Bangkok was a return to the comfort of chaos, of extremes that is the DNA of all my best backpacking memories in South East Asia. No one ever forgets that first intense zap of muggy humid heat that hits your skin the moment you land in Bangkok. That intense wall of sound that drowns your senses initially. Where you can hear the loud bells ringing from a nearby temple, to the sharp snarl of the tuktuks, to the cacophony of market traders hawking their wares. After a few hours, you feel punch drunk, delirious. Only after a few visits to Bangkok, do your senses manage to develop super powers, where you can start to process everything better and relax. You start seeing patterns in the chaos, method in the madness. Just like all big, unwieldly huge metropolises, it takes times to love Bangkok. However, once you fall in love with Bangkok, it is a place that stays with you forever.
On this last short trip to Bangkok, we decided to base ourselves in the more residential and slightly gentrified neighbourhood of Ari. The reason we chose this area was to try and find somewhere a bit slow-paced. The area has a growing reputation for gastronomy and a good cafe scene. Bangkok for us both is up with London as one of the world's best food destinations. We come here to eat and drink from dusk to dawn.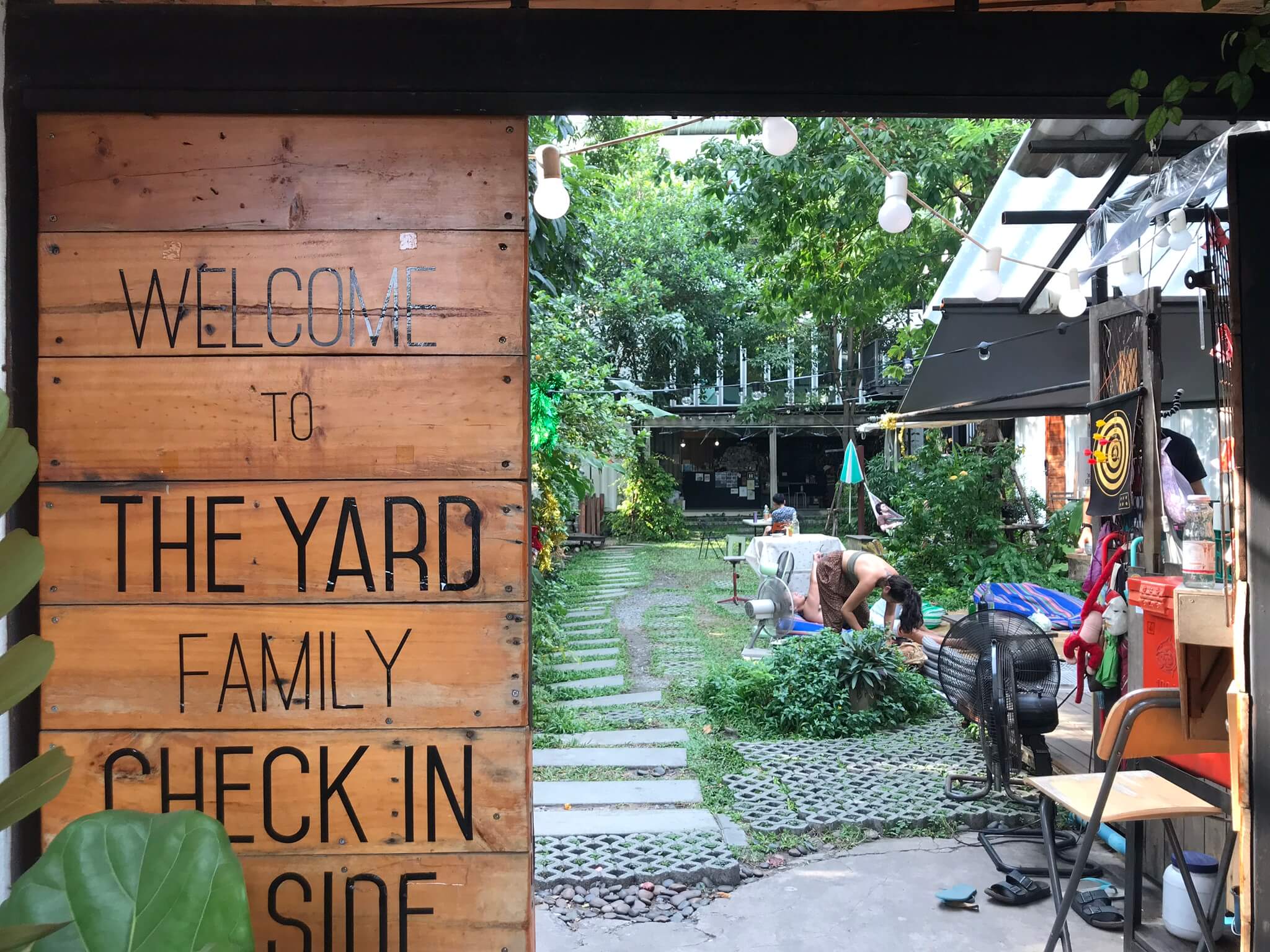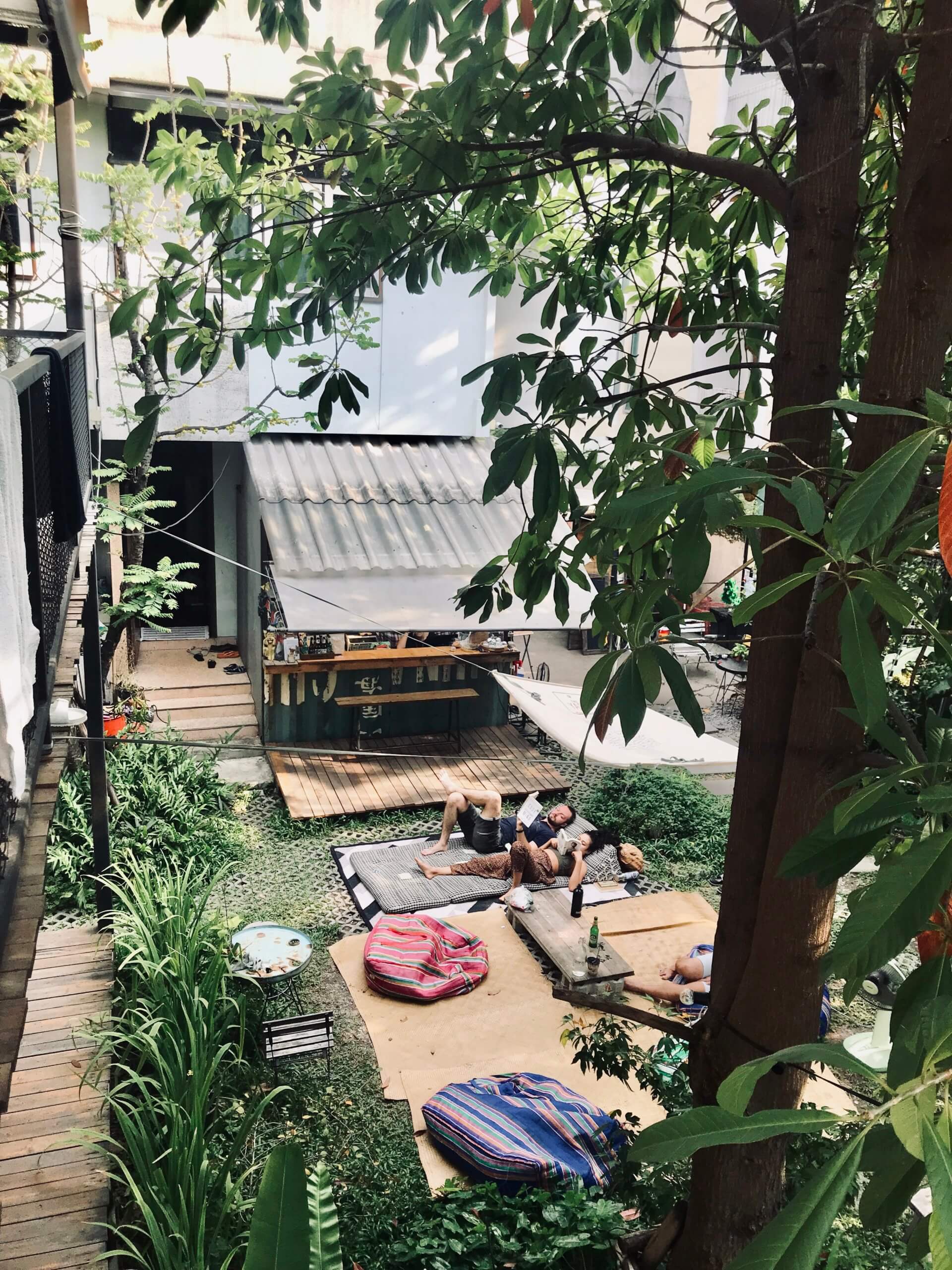 Our other key reason to stay in Ari was to finally stay at the beautiful Yard hostel, a place I had heard rave reviews about from friends. Run by the affable duo, Som and Som, the name Yard is a reference both to the yard in which the shipping containers are built, as well as the Thai translation of the word "Yard" which means relative. How would I best describe the vibe? It is a real oasis of calm in Bangkok – a rarity. Lush trees offer a natural shade over the central lawn courtyard where guests congregate at various times of the day, lazing in the hammock with a book, journaling with a cup of coffee from the hostel bar. It is the kind of hostel where you could easily strike up a conversation in the lounge or lawn area or if you needed your space, there is always a cosy corner to seek refuge. The rooms are very comfortable, mattresses you just sink into and where you fall asleep instantly. The rooms are insulated with recycled paper, LED lightbulbs are used to save energy. In those 5 days, we met so many wonderful guests and had so many great conversations with like-minded people. This hostel reminded me of the reasons I fell in love with travel and backpacking. It was also one of my last proper hostel stays pre-Covid so that's another reason I remain particularly nostalgic about this hostel.
Every city has their rituals, places and people that you miss. One of the things, both me and Sabrina love about Bangkok and Thailand in general, are their night markets. After the humidity and oppressive heat of daytime, the markets are an opportunity for market traders to sell their goods in a more relaxed atmosphere. Locals come here to unwind and relax after a long day of work. Bangkok explodes into life, a riot of neon, of colour, of beautiful exotic smells and humanity. Nothing sums up the magic and romance of Bangkok better than these markets. So naturally, the first thing we did after dumping our bags in the hostel, was to pay a visit to a night market. There is an incredible array of night markets to choose from but one of our favourites is the Night Train Market Ratchada. Opening everyday from 5PM to 1AM , the Night Train Market is located right behind Esplanade Cineplex on the busy Ratchadapisek Road. We arrive around 6pm at dusk. We grab a big bottle of Chang beer and jump to the roof of one of the bars, just in time to see the sky darken and admire the market's colourful tents slowly illuminating in the dark.
While the Train Market has a very impressive 'pub street' which is a popular draw for locals and tourists thanks to its really cheap prices, the main draw here is the variety of really good quality food, available at very reasonable prices. It is a good place to try classic Thai specialities like Pad Thai, Pad Kra Pao, Leng– a stewed pork rib or Goong Tung, a famous Thai-style seafood dish. Then there are the classic edible insects, very popular in Thailand that might be a bridge too far for mosts tourists. I had resisted eating edible insects till this trip and all I can say is that it is definitely an acquired taste. A lot of the restaurants here try and catch your attention with a very unique name-for example Bamijompalung (Gigantic Bowl of Noodle) Besides great food you will find everything from second-hand vintage clothes to new trendy accessories, such as stone bead bracelets to vintage toys, from childhood memories. The big draw for most tourists are the cool T-shirts, vintage and handmade shoes, eyeglasses, hats and more – I always end up buying something even though I have a ton of tees from night markets. Feel free to haggle a little – it is all part of the experience. Other things to remember -always bring cash with you to the night markets.
PS On the subject of food, for UK based readers, if you can't travel to Thailand but want a slice of Thailand in your home, please order a Thai Home Cooking Kit from the legendary Rosa's Thai Cafe. More details, click here. )
Bright lights, big city- one of the other things we miss about Bangkok is the nightlife. While it's not quite a 24 hour rave party like say Berlin, Bangkok does have that highly unpredictable element and incredible variety of bars that leaves you begging for more. One of the most unpredictable and interesting nightlife havens in Bangkok is Sukhumvit, one of Thailand's best-known roads. Sukhumvit is dominated by its 'sois'-side streets. From side street 1 to 18, each soi is a parallel universe, a mind bending rabbit hole where you will find everything from cheap ass hostels to 5 star hotels, classy cocktail bars to seedy pubs, eclectic restaurants to neon, red lights- be warned for a night out with a big difference. On this last trip, we were back in one of the 'sois', diving into the world of hidden, speakeasy style bars. Part of the problem and the fun is of course trying to figure out their location. The hidden bar we had in mind goes by different names- 'Hidden Bar with no name' or often it is referred to as' #FindthePhotoBooth' The latter gives you a hint of where you might discover the hidden bar. However, it is not that simple. The bar is hidden inside another bar. We find the bar- your run of the mill sports bar with people playing pool and watching premier league football. On the outside, it does not look like the most obvious location of a classy speakeasy style bar. However, tucked away right in the corner of the second floor, is the mystery photo booth. We sit inside the photo booth. I won't tell what happens next because that would kind of spoil the element of mystery but once you gain access to the hidden bar, wow, it really feels like entering a different dimension and era- it has this wonderful laid-back styled interior which oozes class and the cocktails are really out of this world. Wonderful service as you would expect. Not cheap by Bangkok standards but you pay for seriously well crafted cocktails, service and of course the ambience.
Part 2: Last time I saw Ko Lanta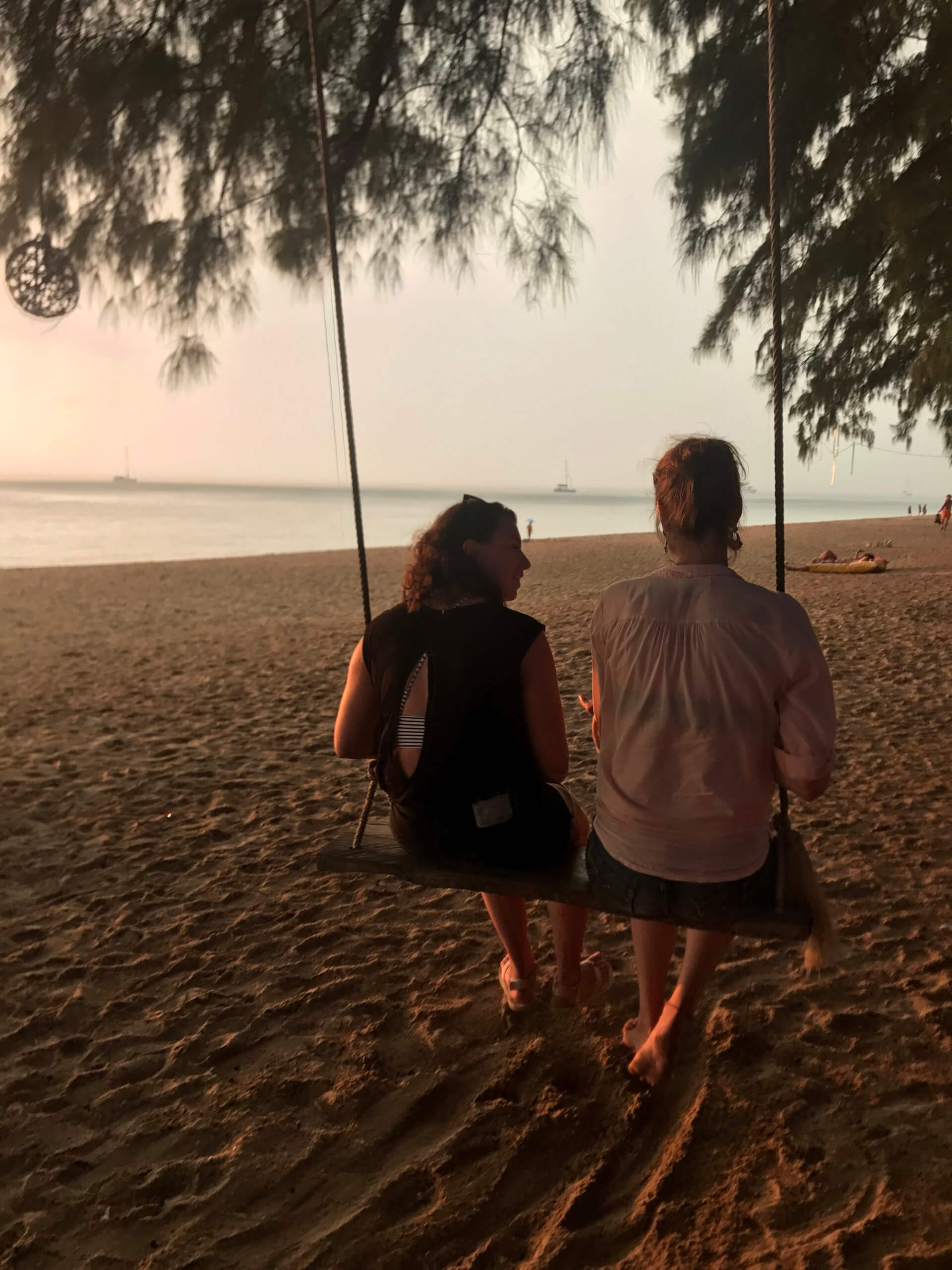 After a week in Bangkok, we crave a more slower, relaxed pace of life. Sometimes we head north to the second city of Chiang Mai which has a much slower easygoing vibe. You also have the joy of hundreds of islands to choose from, all with stunning beaches and a laid-back lifestyle. With over 1430 islands in Thailand to choose from, it can be a daunting task, trying to figure out which island to choose. Our go to paradise is the island of Ko Lanta. ( You can go by plane or if you are on a budget take the bus to Koh Lanta which is far cheaper than flying ) It is hard for me to pinpoint one reason why I choose to keep returning to Ko Lanta over the other 1429 islands in Thailand. Sometimes it's that warm comforting feeling of going to a place you know well. The joy of renewed connections. I've now been twice to Ko Lanta and I always seem to keep discovering new places or things to do.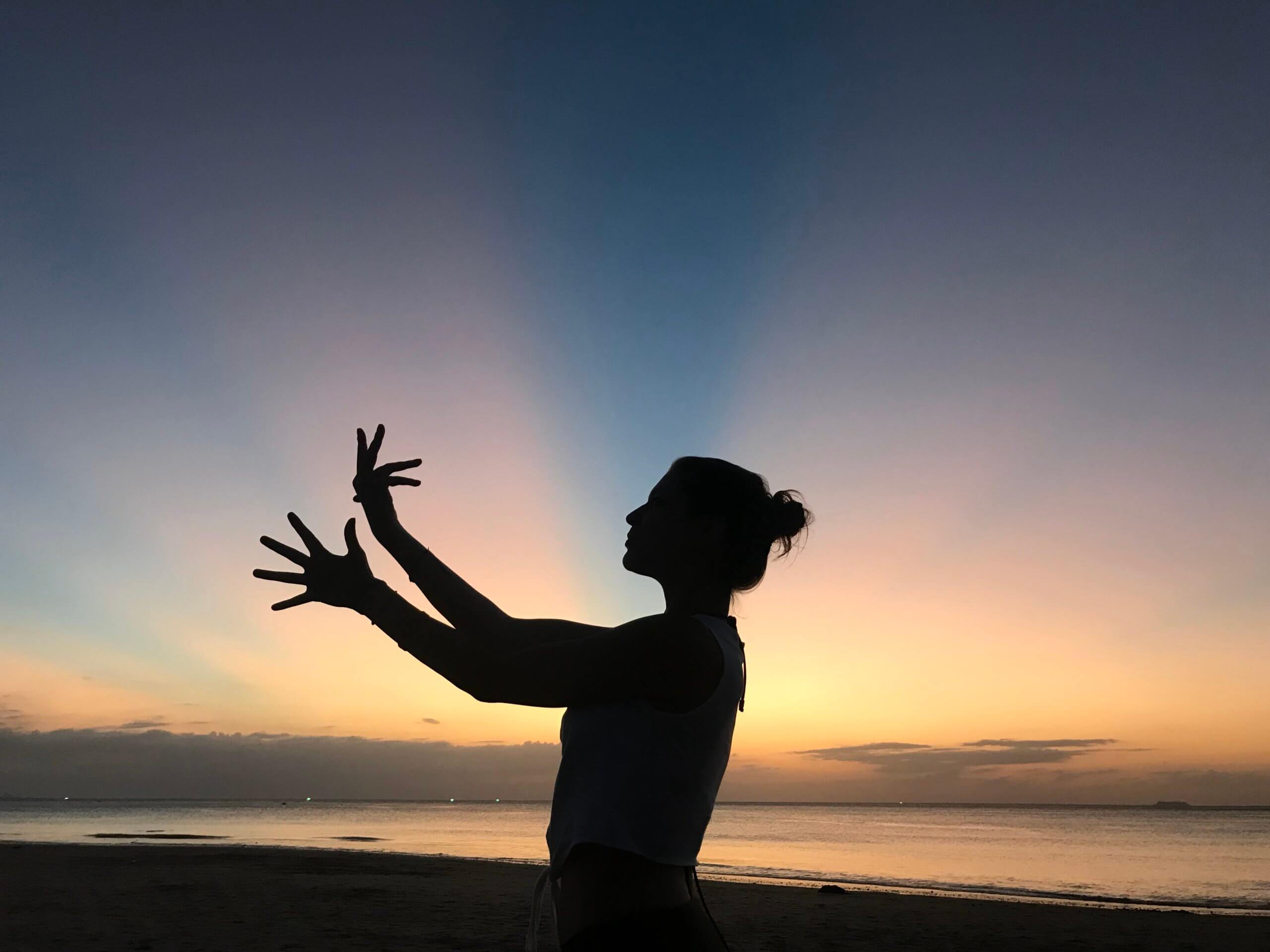 The first thing that I love about Ko Lanta and yes, this could apply to the other islands, is the slower, laidback pace of life here. There isn't a huge party scene here but a handful of excellent beach bars where you can kickback, relax, enjoy the legendary Ko Lanta sunsets (a daily ritual in Ko Lanta is finding a beach bar, Chang beer and watching that golden ball of fire swallowed by the deep blue waters of the Andaman Sea) and there's always a bar with something to offer, if you really are looking for an excuse to party. One of our favourite bars on the island is a place called Funky Monkey on Long Beach. They have pool tables, quick service, cheap beers but the main draw here is their infamous Karaoke night where there always is a huge turnout. Free shots are offered to everyone who sings, so after awhile it can get a bit messy but it is definitely a really fun night.
The another reason we love Ko Lanta is the food here. You'll find a good mix of all types of cuisines. From intense southern Thai curries, delicious noodle soups (I have a tip for you -small noodle joint which I would dearly like to keep a secret- do drop me an email if you are curious) and salads from roadside vendors to fresh fish and then there is a nice mix of joints serving Farang western food. In the past trips, one favourite place we loved to visit was Red Snapper. A fusion of Thai and Western food, they serve tapas style dishes from Moroccan Lamb Sliders in a Feta Fig chutney, Indian style chicken curry to Garlic Prawns in an Aioli sauce or Duck Carpaccio and Goats cheese served with asparagus and walnuts. Prices are above average but in terms of quality and ambience, it is a lovely place.
As digital nomads working from the road, one of the biggest struggles we face often is finding a cafe or place to work from with stable good internet. Thankfully, Ko Lanta has an awesome coworking and coliving space called KoHub. The team who run it are warm and extremely helpful, it attracts a great mix of nomads from all walks of life so I always meet someone interesting here plus they also organise a number of events for the community here. The internet is fast and stable plus there is a nice restaurant on site if you are hungry. Altogether, it is a wonderful oasis of calm and productive bliss on the island. PS: KoHub currently have 40% of their food and accommodation packages. Click here for more details.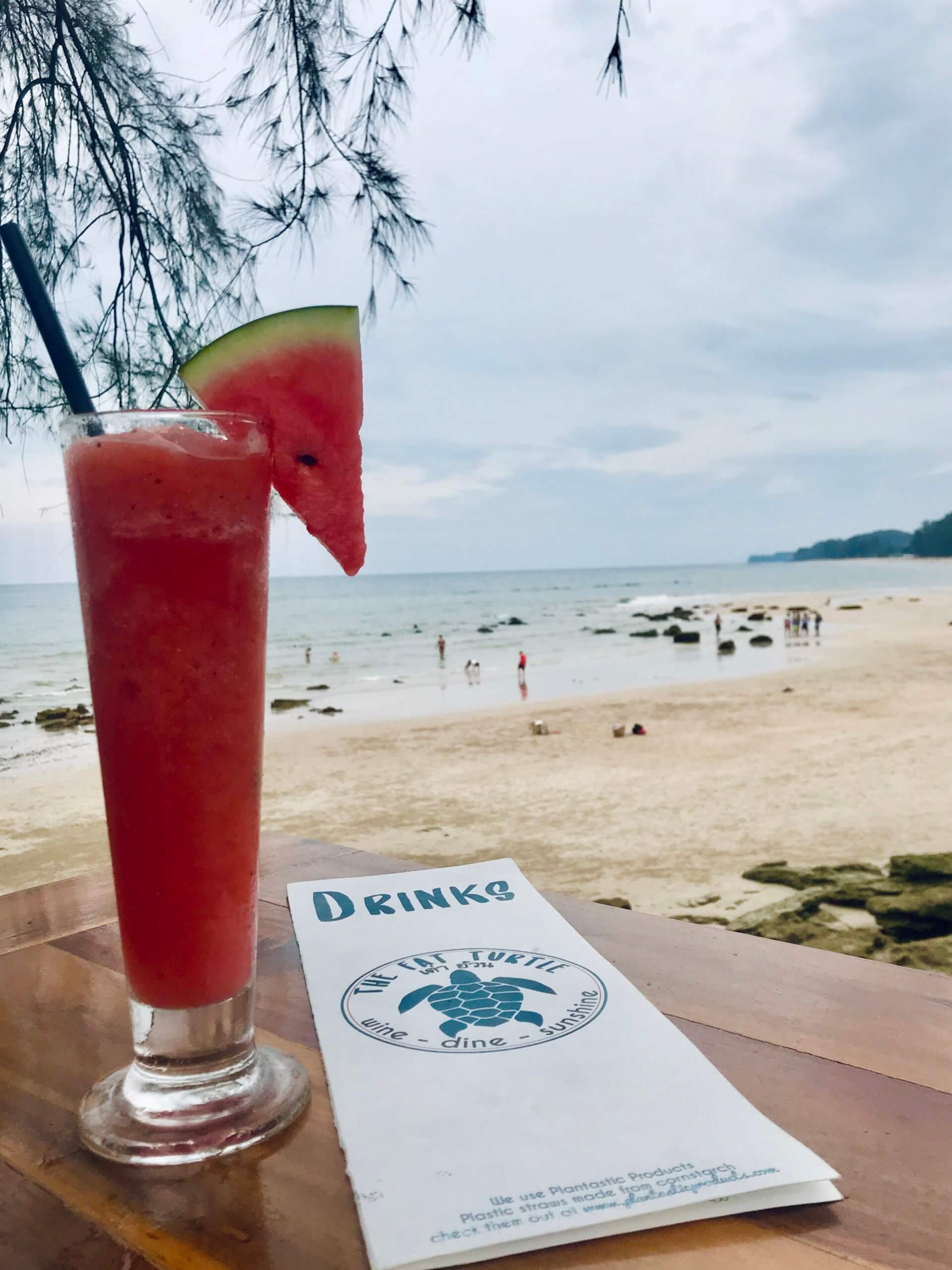 After a typical day of working from KoHub, we usually try and squeeze in a few hours at one of Koh Lanta's beaches. I haven't travelled to any of the other islands, but beaches here are rarely overcrowded, have a nice fine almost white sand plus there are plenty of affordable, good bars from where to grab a beer or coffee. On our last trip to Ko Lanta we became very fond of the Fat Turtle Beach Restaurant on Long Beach. Coffee is great here, they do some great milkshakes plus the cocktails are awesome here. Lot of our best memories of the island are here, sitting under the swaying fringes of palm trees and enjoying sunset-it is a really cool spot.
The other thing we love about Ko Lanta is the range of good quality and very affordable accommodation here. On the first trip we stayed at place called Dreamy Casa in Saladan. It is clean, comfortable and just a 5 minute walk to the beach but the best thing about the place is the owner, an Italian gentleman named Fabio who really does everything possible to make your stay comfortable. On our last stay we decided to base ourselves in Long Beach at Patty's Secret Garden. There is a fantastic restaurant onsite that does a mix of fabulous Thai curries and also if you have a craving for burgers or pancakes they offer that too. The accommodation here is simple, clean and comfortable – so altogether an unbeatable choice. ( Worth mentioning that Patty's Secret Garden has moved to a new location by the sea. Click here for more details).
I've reread this post and realised I have spoken a lot about eating and drinking, which is really our favourite pastime when it comes to travel. Thailand ,though, is so much more than just a wonderful plate of food and a crazy night out. It is more than just a beautiful beach and those epic, unforgettable sunsets. Thailand is a feeling. For both me and Sabrina. We miss this feeling. It represents freedom. It represents a home away from home. I love how hospitable and friendly Thai people are. Despite the language barrier, there is always an eagerness to interact and connect with you, something that can be rare in travel nowadays. In a world ruled by fear, often hatred and bigotry, holidays in Thailand remind me of the simple joys of life. A few drops of sunshine and sweat, an ice cold beer, a cheap bowl of delicious noodle soup and a warm smile that greets you when say goodbye – so simple but perfect. Thailand, I can't wait to meet you again.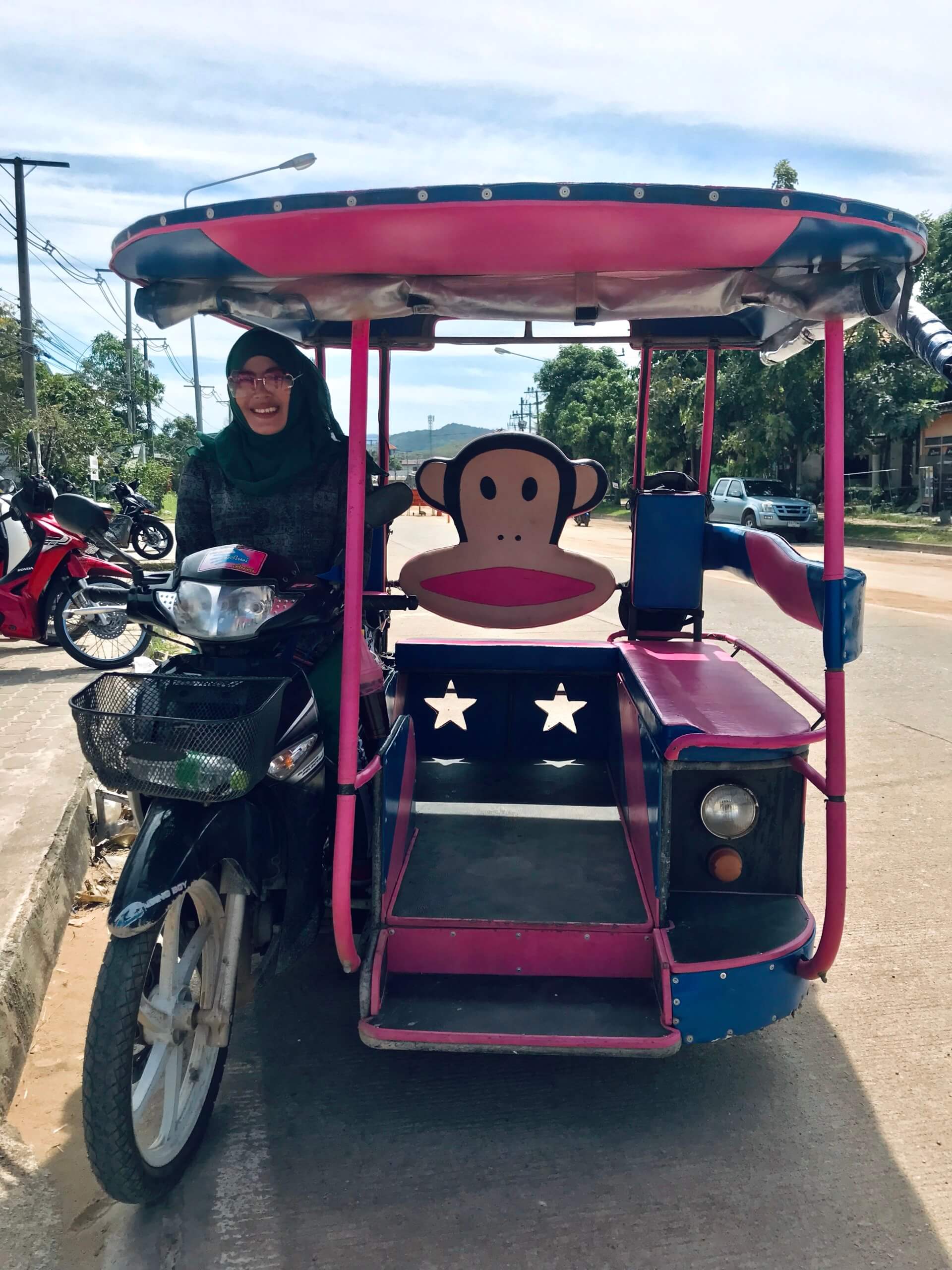 Disclaimer
This article was supported by Fan Club Thailand but as always, the opinions and photos in the article are all my own. This post was produced in collaboration with the Tourism Authority of Thailand (TAT).
Further reading
Feeling nostalgic about travel like me? Join me for a virtual, hassle free trips down memory lane as I recall The Last Time I saw Lisbon and also how I lost my passport ( and heart) in Nice