One of life's greatest pleasures for me is the thrill of the unknown. Turning a street, not knowing what lies ahead. Looking at a plate of food whose geography you are unfamiliar with, accompanied by the buzz of locals who speak in tones and accents unheard of. That feeling of complete disorientation when you arrive in a new country, completely clueless about where you are. When you walk through a narrow crowded street rammed with bars and restaurants and you're assaulted by a multitude of new smells and sensations. So many places to see, new people to meet and memories to be created: this is the sheer, unadulterated joy of serendipitous travel.
Rediscovering this pure joy of the unknown was my mission on the morning of the 11th March, 2017. I was in Berlin, swimming in a deep sea of mist and confusion that usually surrounds one after a night of drinking silly amounts of alcohol. I reluctantly arose from my hostel bed , like a phoenix from the ashes at just around 11.59am, aware that in just under a minute, I was legally required to checkout. After barely managing to get my stuff together and checking out , a pleasant sensation dawned on me as the cold light of day kissed my weary forehead. After 3 months of travelling for work, for the first time I had absolutely no clue of where I was going and any semblance of a plan for the months ahead. To say I was mildly freaking me would be an understatement but after the initial feeling of panic subsided, I started feeling a growing sense of thrill.
Where next?
Skyscanner pulled up the usual suspects: Paris, Brussels and London. All cities I love but again, nothing new. I then dipped into Google Maps and started zooming out of Berlin to see what cities were nearby. Been to Leipzig. Dresden. Prague too, which is just 4 hours by train from Berlin. Poland's border then slowly came into view. Poznan then popped onto my radar. I had never heard of the city till then so I started googling the name to gather some interesting facts.
---
Poznan
Poznan is Poland's 5th largest city. It is apparently the only city mentioned in the Polish national anthem. The country of Poland actually was born in Poznan. Plus Poland's most famous beer, Lech is produced in Poznan.
These mere few facts, whilst giving me an idea, still left a glorious feeling of uncertainty in my mind.
I looked up train tickets via the Polish national railway site. Travelling in a 2nd class compartment in the the slower Intercity regional train would cost me just €29 euros. Bargain, compared to the flights prices I had seen earlier. Then I started checking out what apartments were available and hey presto, bang in the city centre I discovered this beautiful studio apartment for just €20 a night. I googled further and discovered a few cafes with wifi and also a co-working space near the apartment if I got fed up of working from the apartment. So just like that, in a matter of an hour, I was on a tram heading to Berlin's Hauptbahnhof station.
Few hours later, after a pleasant ride, I stepped out of Poznan's main train station and was greeted by a mellow haze of evening sunshine. I could have taken a bus or even walked the 20 minutes into town but Uber in Poznan and Poland in general is dirt cheap. Half an hour later, I was being checked into my Airbnb by the chatty and friendly local Pokoj who manages a number of citycentre Airbnb rentals. Apartment was perfect. Rain shower. Comfy bed. Nespresso coffee machine. Excellent, working wifi. I had a big smug smile on my face, the happiness you feel when an impromptu crazy plan comes together.
The next week was one of my happiest weeks in my travel life. Proof that I must be more serendipitous in my travel planning. So for the benefit of those who were not there, who have yet to discover Poland's best kept secret, here are my reasons why I think you should visit Poznan.


Beautiful architecture
It was still clear daylight outside and sunset approaching on the day I arrived in Poznan. I decided to step out of my Airbnb apartment for a few hours. I meandered my way to Poznan's impossibly pretty Old Town square, Rynek Glowny. The colourful picture postcard houses, the glorious Renaissance inspired Old Town Hall and a bunch of cheerful looking bars and restaurants packed with tourists and locals alike all gave rise to an almost happy, festive feeling. The square is a beautiful place to visit, day and night.
Surrounded by a labyrinth of cobbled streets, a glimpse down any of these streets is a delight. The sight is even more amazing, a minor miracle when you consider how badly the city was damaged during the liberation of the city in 1945.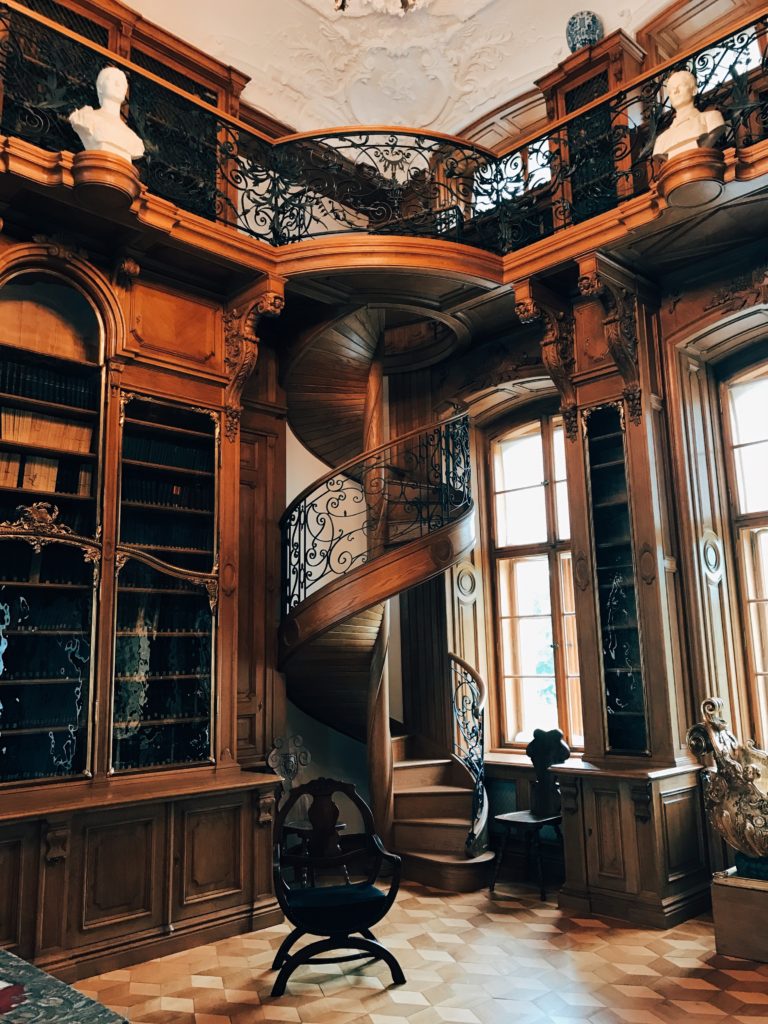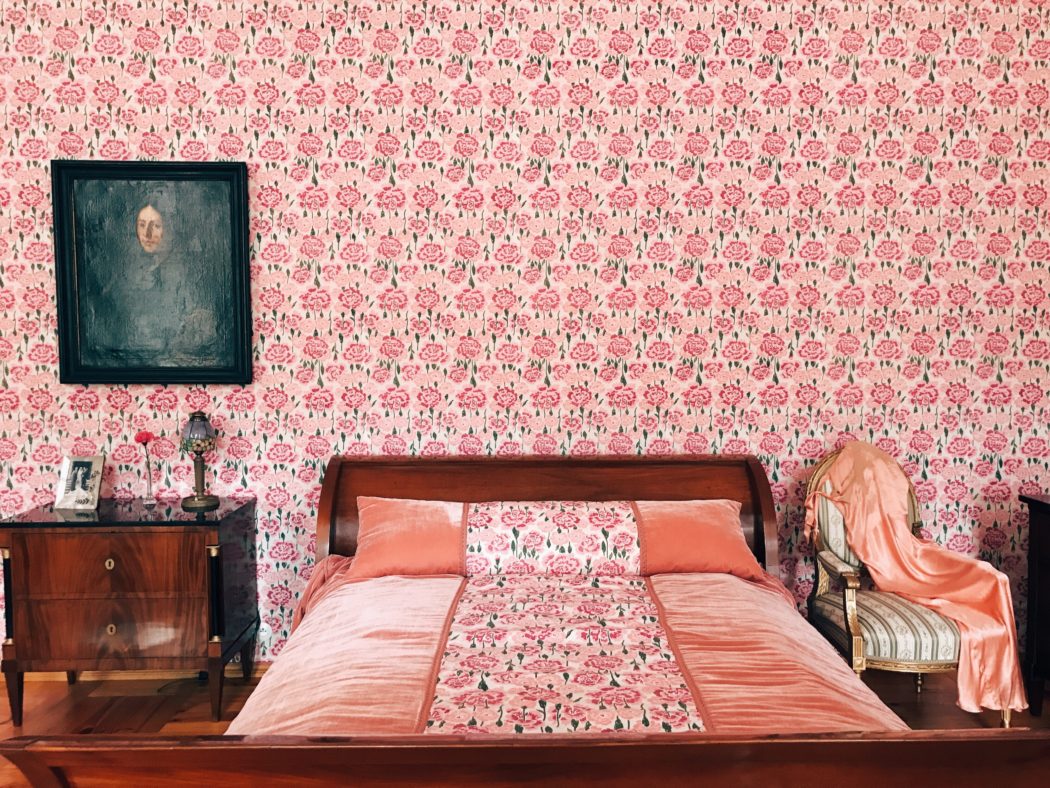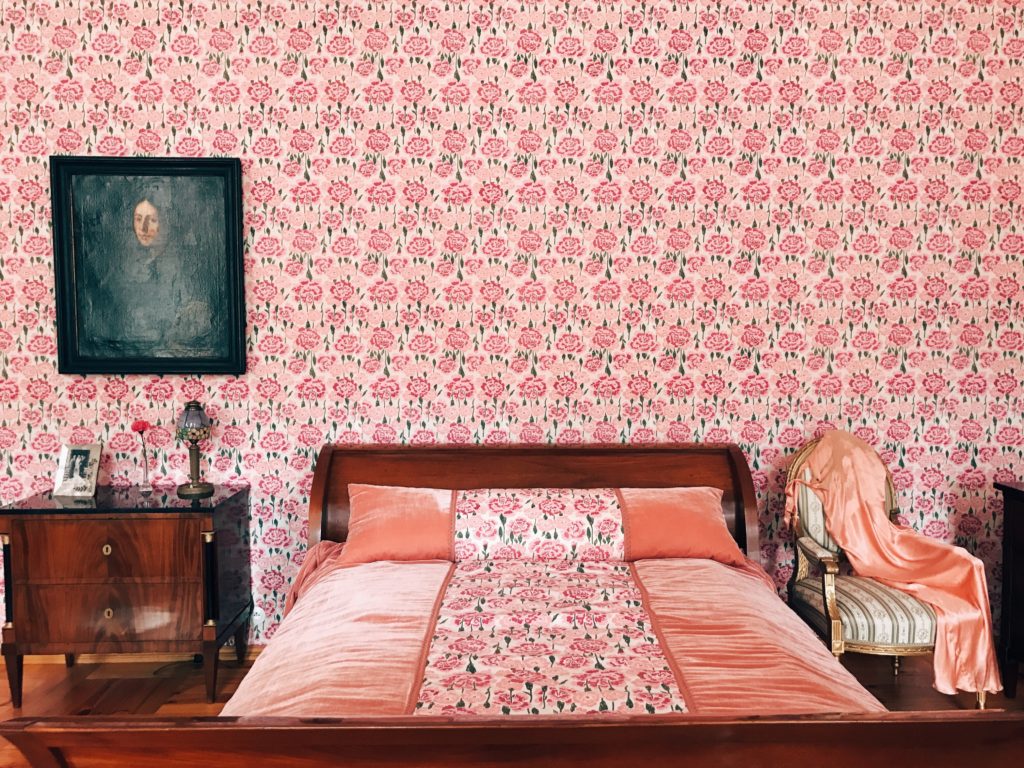 Top tip: Architecture lovers: as a day trip from Poznan, I highly recommend a visit to the majestic Rogalin Palace. Highlights of the trip for me was their stunning library that looks like something out of Hogwarts. Plus their picture postcard pretty rooms seem like something out of a doll's house.
Poland's emerging culinary hotspot
As many of you are aware, I explore cities through my belly and in this respect, Poznan did not disappoint. In fact, after visiting the rest of Poland ( that included visits to Warsaw, Krakow and Wroclaw) I can safely say this city was the best in terms of food and drinks.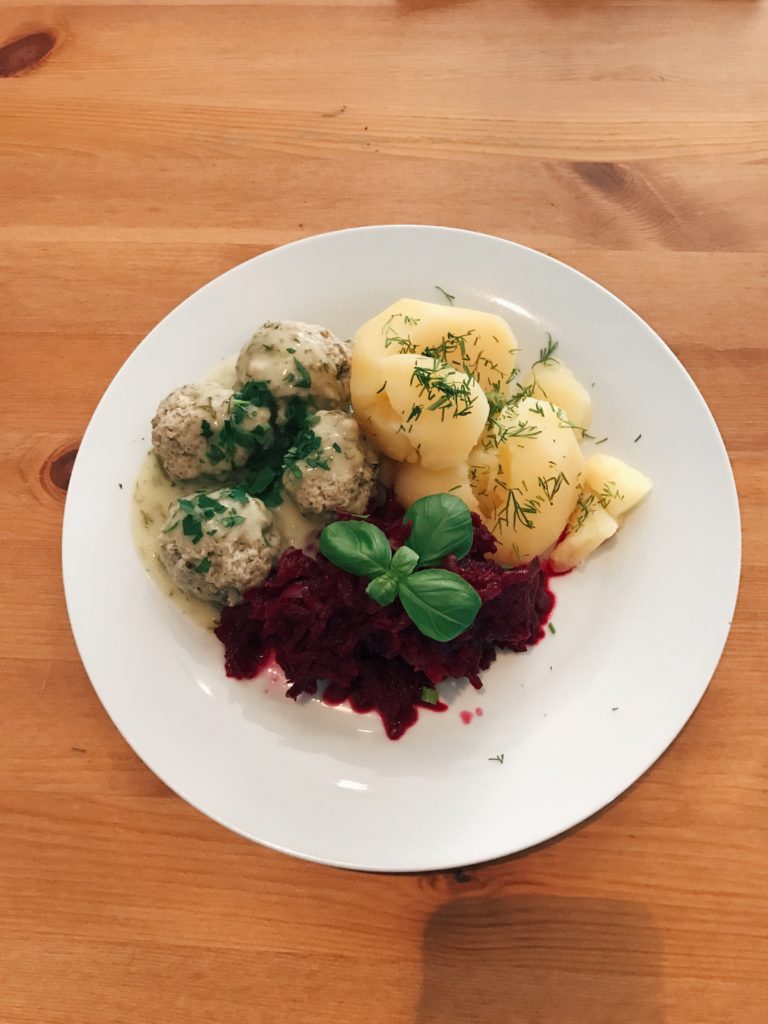 My first meal was a simple lunch on the street of my Airbnb: Bistro Pod Koziołkiem (Wielka 9) It is a small deli style place with a few tables. The menu is limited to 6 or 7 options and everything is freshly prepared which meant a small waiting time: always a good sign. Place was always packed with locals-not one tourist in site. My first meal there was Schnitzla: Polish meatballs in a mushroom gravy served with potatoes and red cabbage. Loved this meal. For 16 zl, just €4, this was a bargain.
In the evening, I ventured to Frontiera, a pizzeria that is a delightful slice of Italy in Poznan. The pizza I tasted here was one of the best pizzas I have ever tasted in my life. Stone baked in a huge clay oven, the pizza just melts in your mouth. The staff are friendly and the prices are reasonable.
If you love burgers, Fat Bob Burger is the place to be. Fries are pretty awesome plus they serve a delicious watermelon lemonade.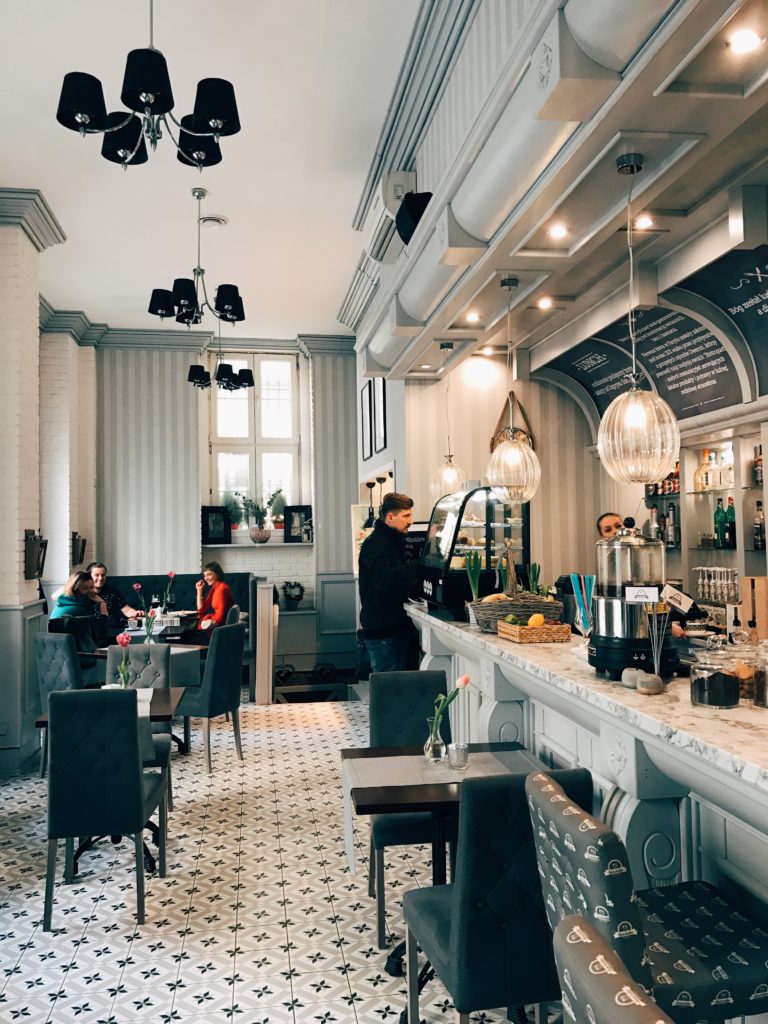 If you are looking for fine style dining at an affordable price then you will love Bistro Szarlotta. They have a special offer for lunch where you buy any main dish for as little as 17 zl: probably the best lunch deal in town. I ate here a few times during my week in Poznan and everything I tasted here was delicious. If you want to sample 'Zapiekanka' , the famous Polish openface sandwiches, then I highly recommend visiting Lapu Papu.
If you love coffee, especially via Aeropress or Chemex you have to visit Stragan Kawiarnia which was recently voted as one of the best cafes in the world.  Also I have to give a shoutout to Edyta and Nico from Puramaro where besides proper Italian coffee, you can try their excellent Panini's, delicious pastries, fab tiramisu as well as their artisanal gelato.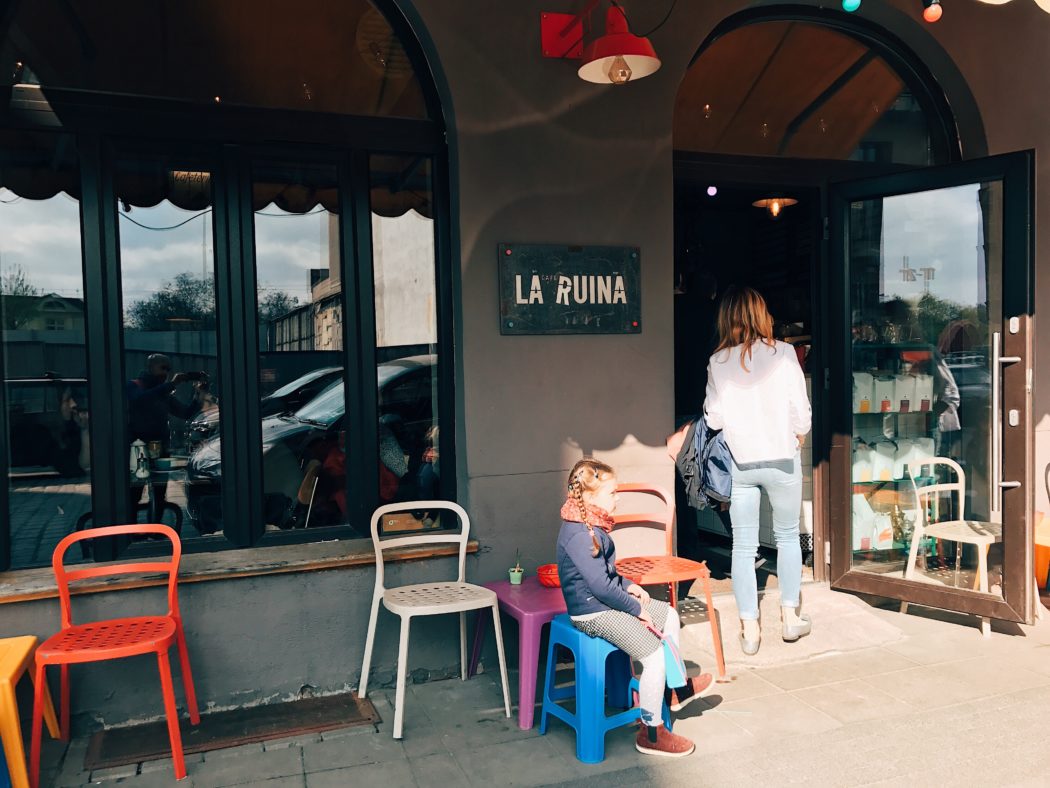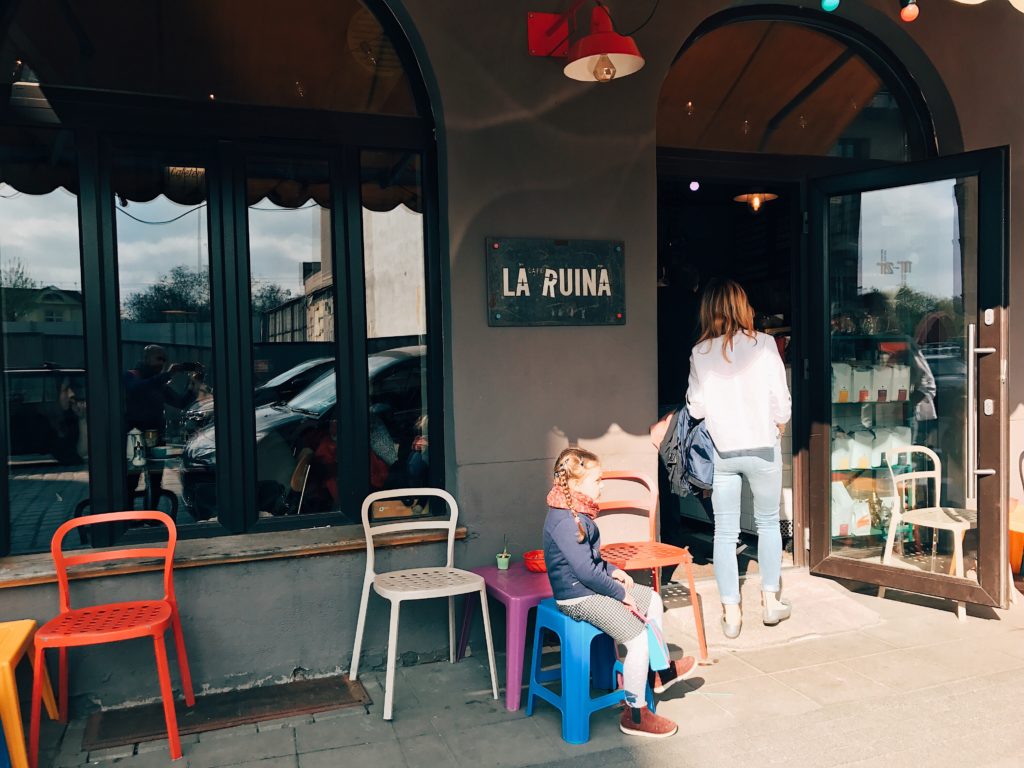 Last but not least, calling all asian food lovers: make sure you visit the fantastic Cafe La Ruina i Raj restaurant in Srodka. The interior and ambience here is fantastic, reminiscent of street food kitchens in Thailand and Vietnam. The moment you step in here, you feel like you're back in Asia. The menu reflects the ambience with dishes that the owners encountered in their journeys through Thailand and Vietnam. The next door cafe , Ruina does wonderful coffee and fantastic cheesecake.
Fantastic craft beer scene
Another star feature of any visit to Poznan is sampling their fantastic craft beer scene. Guided by local craft beer enthusiast Wojtek Mania, the first craft beer stop on my trip was the cosy Basilium (Wozna 21) Just located off one of the side streets leading to the historical centre, in this bar you can find a monumental 150 varieties of Polish craft beer. Not only beer, the bar also has an excellent selection of board games. Staff are friendly and were happy to educated me with some tastings. Definitely a must visit when in Poznan.
If you're looking to soak in the atmosphere of Poznan's glorious Stary Rynek, pay a visit to the cool and cozy microbrewery, Brovaria. The beer is excellent as well as their food if you are feeling a little peckish. Price of beer is pretty reasonable given the location.
Another cool haunt for Polish craft beers is Ministerstwo Browaru where you can sample AleBrowar brews like Black Hope and Rowing Jack and bunch of intriguingly named beers like 'Hugo Goss', 'Ringo Stout', 'Powder Man', 'Shark' and 'The Butcher.'
If you are visiting Poznan during the summer, don't forget to visit the hipster friendly KontenerART where you can enjoy the novelty of sipping on nice beers in shipping containers while twirling your toes in artificial sand along with a bunch of cool looking locals. Then last not least, all roads in Poznan will at some point lead you to a bar with a face of a dragon scowling at you from behind the bartender. Welcome to Klub Dragon where you're always bound to discover some colourful and interesting local characters plus find some excellent local beers on tap.
Discover the birthplace of Poland
Poznan has occupied a unique place in history throughout the ages which makes it a very interesting city  to explore.
The city is the birthplace of modern Poland. It was the capital during the middle of the 10th century and still holds the official name "Stoleczne Miasto Poznan" ("The Capital City of Poznan") Befitting its capital status, in the Archcathedral Basilica of St. Peter and St. Paul, ( which is also the oldest cathedral in Poland) you can find several important early Polish rulers that were buried here including Duke Mieszko I, Poland's first ruler (and also the gentleman on the 10zł note) and King Boleslaus the Brave. It was in Poznań's Ostrów Tumski (Cathedral Island) where the baptism of Prince Mieszko I took place in 966 which also marked the birth of Christianity in Poland. In 968, St. Peter Basilica aka the Archcathedral Basilica of St. Peter and St. Paul was created. The museum island and cathedral is definitely worth visiting.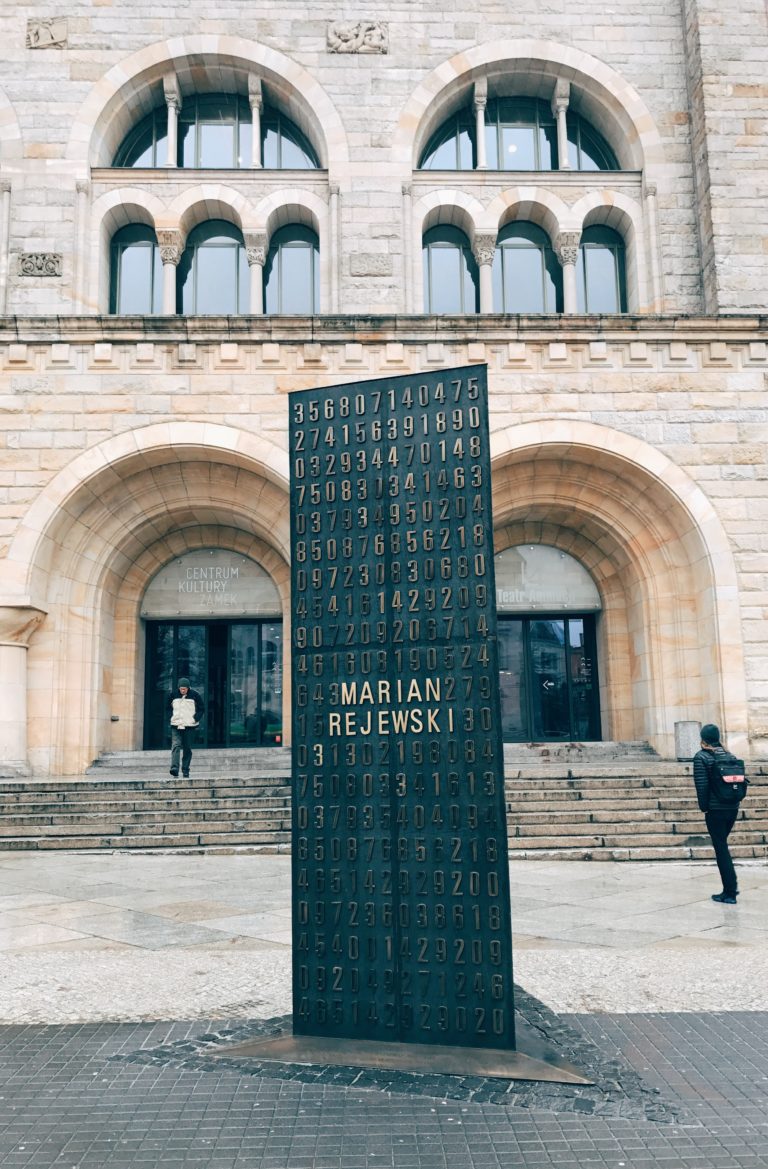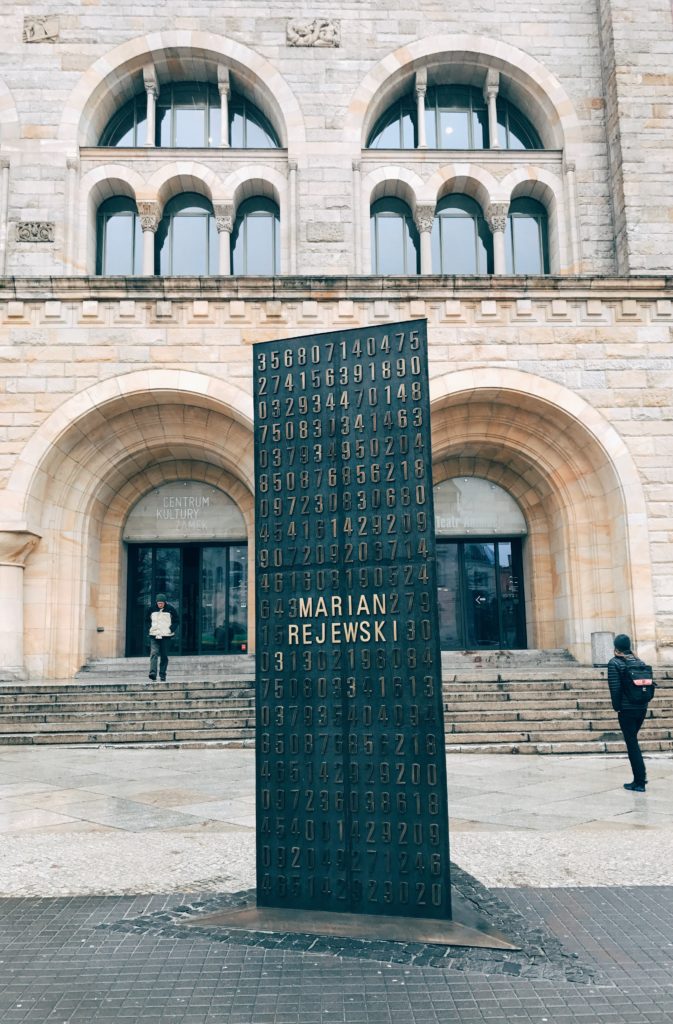 Discover the real codebreakers of the Enigma machine
While British master code breaker Alan Turin is synonymous with helping break and decipher Hitler's Enigma Machine during World War II, it was the earlier work of three Polish mathematicians: Marian Rejewski, Jerzy Rozycki and Henryk Zygalski who helped crack the code of the earliest Enigma machines. You can visit the three-sided bronze memorial monolith dedicated to their memory in front of the Imperial Castle. Plus there is now a cool free pop up museum beside the memorial where visitors can discover more about these pioneering codebreakers and learn how hard it was to break the German enigma machine.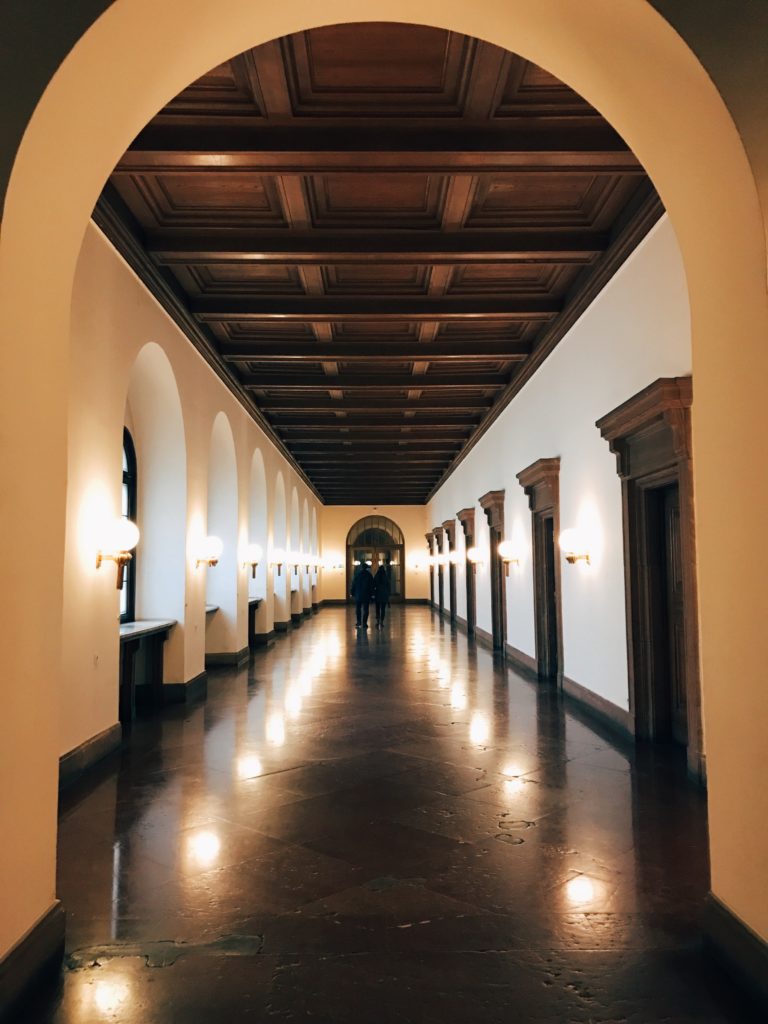 Visit Imperial Castle: An eerie, chilling reminder of the inglorious Nazi occupation of Poznan
To get an eerie reminder of Poznan under the Nazi occupation, pay a visit to the city's Imperial Castle. Originally built for German emperor William II, after the Nazis conquered Poznan in World War 2, the castle became Hitler's official residence. Adolf Hitler's chief architect Albert Speer then re-designed it in the brutal Third Reich architectural style, complete with a huge balcony from where Hitler could make his speeches.The castle's chapel was converted into Hitler's office and the second floor turned into the residence of Arthur Greiser, the Nazi governor of the district at the time. Severely damaged when the Russian took over the city, the Castle now serves as a culture centre. With multiple exhibitions, a movie theatre and a fantastic cafe, the castle has moved on from its dark past and become a key hub of local culture.
Check out the city's growing Street Art culture
Poznan has a modest street art scene thanks mainly to the pioneering 1st edition of the Outer Spaces Festival which saw prominent street artists like Blu invited to the city to revitalise the bland exteriors of five buildings.
You can see Blu's artwork on ul. Kantaka 8/9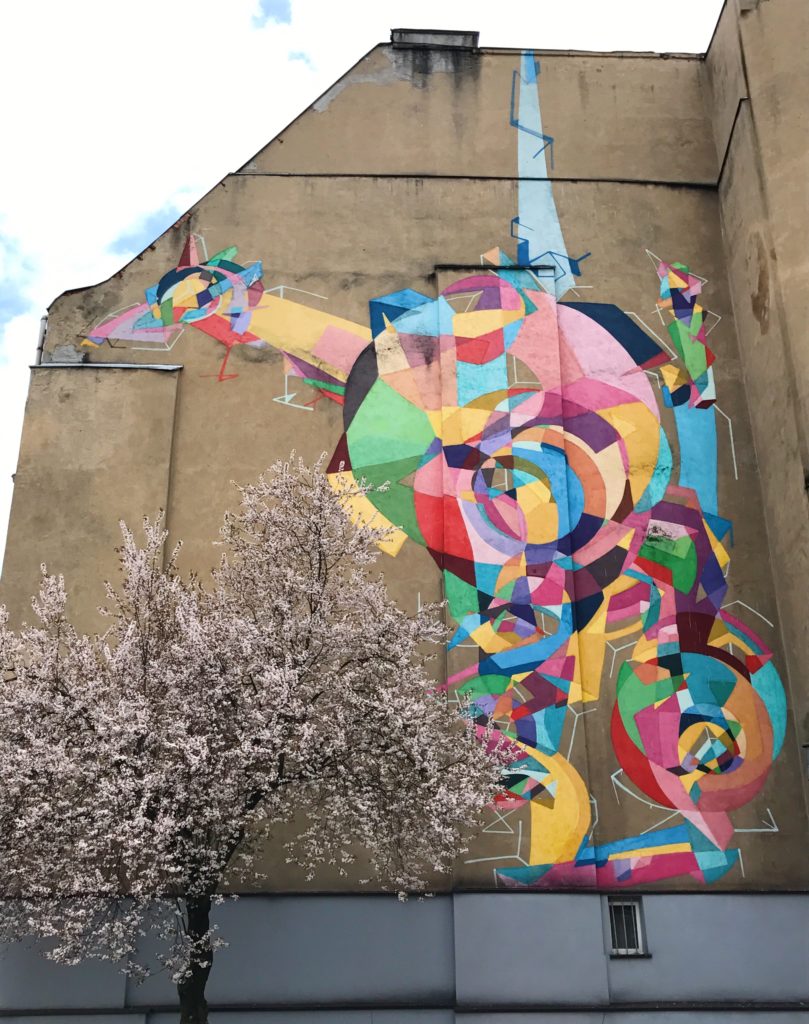 As part of the same festival, I also loved this artwork by Kenor
Other personal favourites include this technicolour "3D" creation in Śródka's Market Square which is amusingly titled "Śródka Tale with Trumpeter on the Roof and Cat in the Background".
Top tip Srodka is a small but hip neighbourhood with an excellent concentration of cafes and restaurants. My top tip is Cafe La Ruina.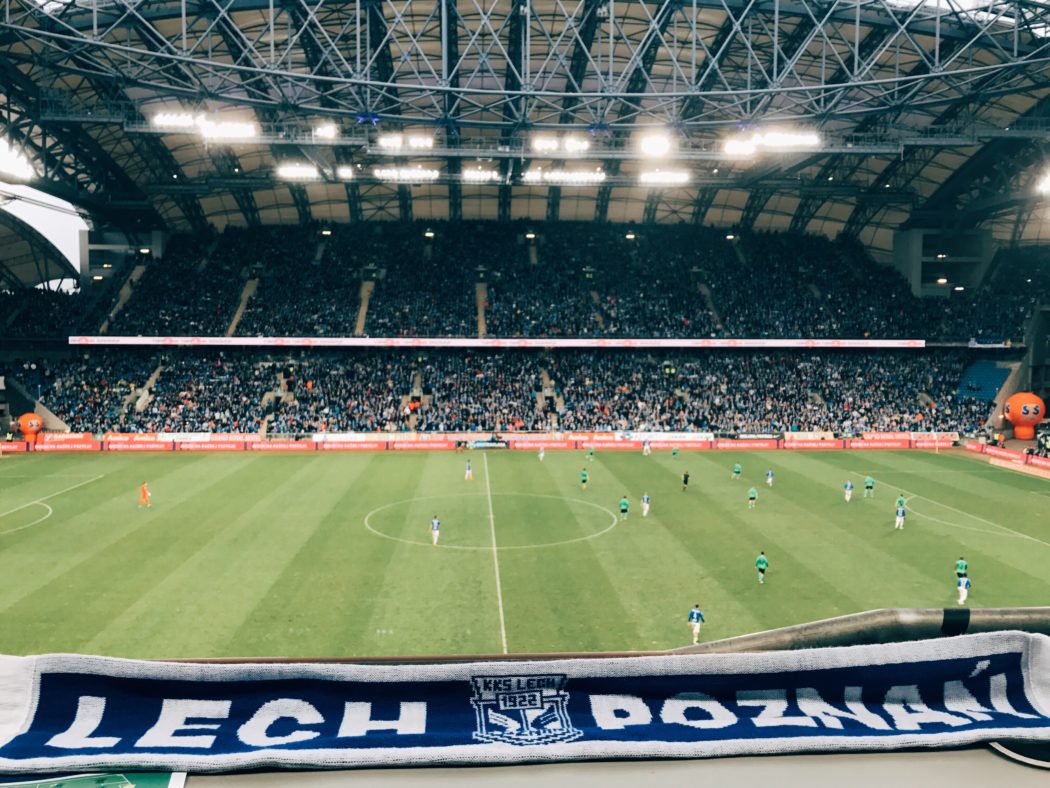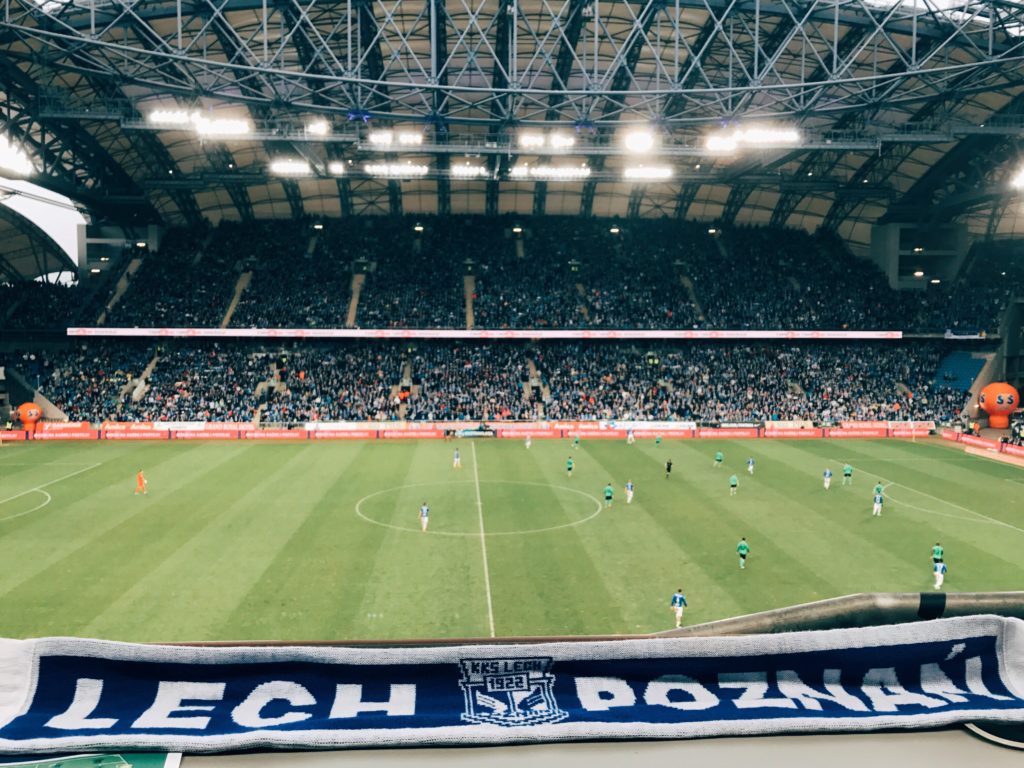 One of the best places to watch Polish football
I know many of you are not football/soccer enthusiasts but as someone who loves the 'beautiful game' coming to Lech Poznan's legendary Stadion Miejski was a real highlight of my visit to the city. The city's incredible passion for the game, proud footballing heritage ( a Robert Lewandowski honed his game here before subsequent moves to Borussia Dortmund and then Bayern Munich ) and also the incredible atmosphere at home games make this a must do experience before you leave Poznan. Plus match day tickets are incredibly cheap, starting from as little as 40zl which when you compare to tickets for games in the Premier League and even the Bundesliga, is a snip.



Amazing people
Last but not least, I love the people of Poznan. I had the privilege of meeting some wonderful people during my week long stay in Poznan. I know I shouldn't compare, but having been to Warsaw and Krakow, I found the locals here much more down to earth and approachable. I enjoyed my time so much that in the subsequent 2 months, I went back to Poznan twice. I see myself coming back to Poznan many times in the future.
Where to stay in Poznan
If you're looking for a hostel that is clean, modern with good rooms, nice shared kitchen and friendly staff, look no further than the excellent Soda Hostel & Apartments. Just a 15 minute walk from Stary Rynek, this is a pretty chilled out hostel with good free wifi and I've heard good reports about their breakfast. Another good pick is the Very Berry Hostel, situated in the heart of the old town. I highly recommend my Airbnb apartment plus in terms of hotels, Traffic Hotel is an excellent, great value choice.
Further reading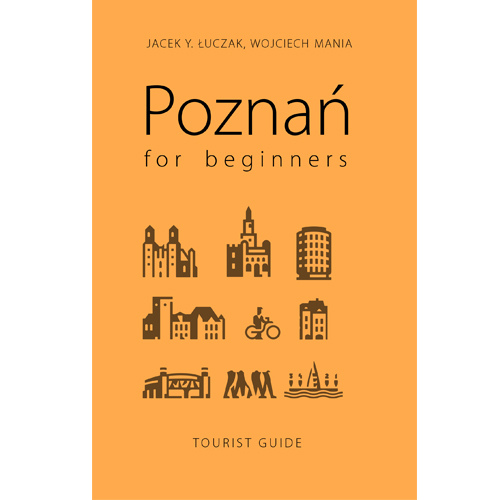 If you are planning a trip to Poznan, I highly recommend my friend Wojtek Mania's new guide to Poznan, titled 'Poznan for beginners'. 
Dziękuję!
I'd also like to thank you all the people who made my stay in Poznan, a truly memorable one. Much love and thanks to some special people: Jan Mazurczak, Wojtek Mania, Barbara Niewiadowska, Edyta, Kasia Pilch and all the people in Poznan who welcomed me and gave me a great experience of your city. Dziękuję bardzo!