I'll be straight with you. Skiing as a sport has never appealed to me.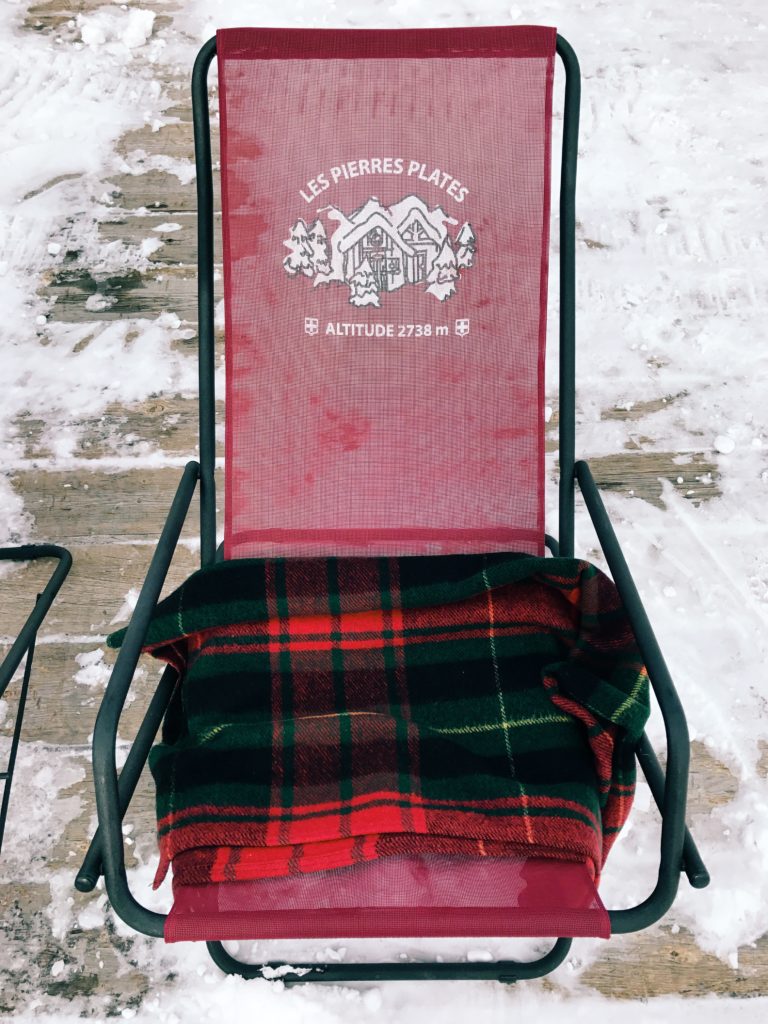 I spent my childhood years playing cricket on the dusty streets of Calcutta. The idea of going skiing is as alien a concept as walking on the moon. Plus, if you do read the blog, you are aware that I am not the world's most sporty, daredevil kind of guy. That hasn't stopped me in the past from trying new things, whether its throwing myself out of a plane, white water rafting (even when I did not know how to swim), zip lining and paragliding. Scratch it. Maybe I am a daredevil. Stop knocking yourself down Kash. You can do this Ski thing.
I've always had the perception of skiing being a rich man's game. I've turned down numerous invitations to go skiing before thinking that it probably wouldn't be a good fit for the blog. First you have the cost of ski equipment. Ski clothing. Then you have the cost of accommodation, flights and transfers. Plus you have to factor in the cost of a ski pass, food and drink. Then if you are a beginner like me, you will want to take a few lessons to get your ski legs. Put all those costs together and it begins to feel like a pretty expensive holiday.
However, recently there seems to be a shift in attitudes towards skiing and snowboarding.  More younger people are taking up the sport. Some of the resorts are getting more savvy and trying to cater to travellers on a tight budget.
So what solutions are out there if you are on a budget? If you're really on a tight budget, have time to spare, really want to learn skiing and experience life in the French Mountains, then you can go down the Workaway route and find yourself a job in the mountains for the season like helping out at a ski chalet in Rhone Alps during the season.
However, if you don't have the luxury of time off work and limited holiday time, it is worth going down the all inclusive route. I never thought I'd see the day I would be recommending all inclusive holidays on the blog but when it comes to skiing, it seems to make a lot of practical and economic sense. It really works well for young families and people who are first time skiers and don't want the stress of booking everything separately. I flew with Crystal holiday, a ski specialist where you have the option of booking a package deal which includes flights, board plus crucially transfers to and from the airport.
You can go down the DIY route booking flights, accommodation and transfers separately but that process is fraught with danger. Transfer fees by coach from Geneva and Chambery Airport to the resorts can be quite hefty. Plus if your transfers are delayed because of bad weather, you run the risk of missing your flights. Then if you have your own ski gear, you have additional costs. Figure in the fact that the cost of a few beers can add up, so half board is a nice luxury and in the hotel I stayed in, there was free wine on tap!
The other key factor that will determine the cost of your ski holiday in the Alps is which resort you choose to base yourself in.
As the largest ski operator Crystal Ski offers access to all the key resorts in the Alps.  I went skiing in the Trois Vallees which is the largest and one of the most famous resorts in the world. One of the advantages of skiing in the Trois Vallees is that you have access to the biggest ski area in the world: 600 kms of pistes and resorts that attract the moneyed crowd: Meribel, Courchevel and Val Thorens- Europe's highest resort.
The trick is to base yourself in one of the smaller resorts in Trois Vallees. I spent the week in both Les Menuires and Brides Les Bains. Here's a lowdown of both resorts and what you can expect.
Les Menuires
Les Menuires is much derided for its modernist architecture that does remind you of a sixties council block. However the modernist style has been making a comeback and after a while it grew on me. Honestly, all you want after a day of skiing is a warm bed and a hot shower. I got that at the three star Club Belambra Neige Et Ciel. The hotel is 5 minutes from the beginners ski area and the slopes. Plus if you are travelling with family, the hotel runs free kids clubs with English and French speaking carers. In the evening they have a number of activities for kids. The food at the hotel was also really good quality. They offer a continental and hot breakfast buffet in the mornings, plus in the evenings have different themed food evenings with starters, salads, soup, fish and meat dishes and different desserts. As I mentioned before, you have the nice bonus of free red, white and rose wine on tap.
Perfect for beginners
Les Menuires is perfect if you are travelling with your family or as a first time beginner.
The recent recipient of the world's best family ski resort, the resort besides a variety of blue and red slopes has a number of green slopes for beginners plus also a number of 'zen' nursery slopes where you can get the hang of the basic ski techniques.
If you are a first timer like me and would like to take lessons, group lessons from ESF Les Menuires start at €125 (6x afternoons) or €178 in the morning (6x) mornings. If you are keen to know more about what it is like to ski as a beginner, check my earlier post.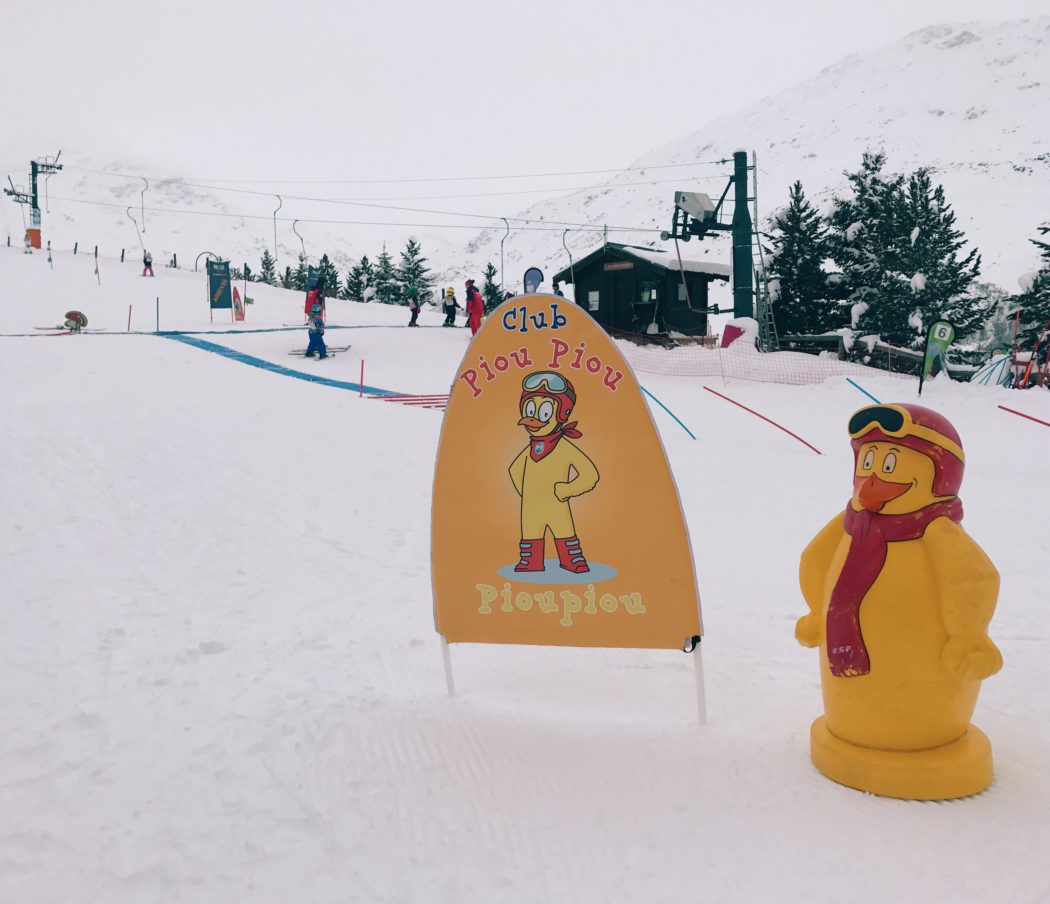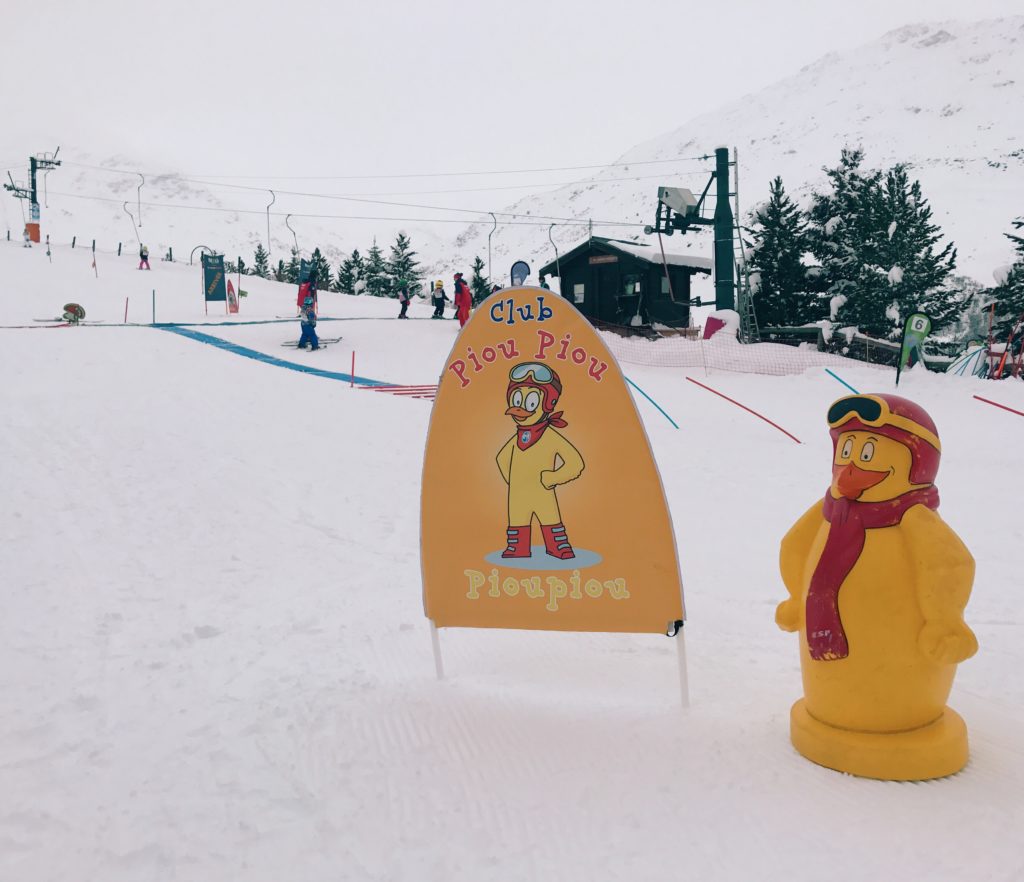 If you are travelling with kids, Les Menuires runs 'Club Piou Piou' a ski school were kids can take lessons in the mornings (€240) or afternoon (€130). The club accepts kids aged 18 months until 5 years of age. The club also organises various other activities for kids including snow shoeing and tobogganing.
Next up you'll need ski hire and lift passes. If you are a first timer like me, you probably will spend most of your time in Les Menuires and the 6 day ski pass (€ 233) will suffice. In terms of renting equipment, Intersport France in Les Menuires offer a 6-day ski & boot hire from €71.40.
Other things worth noting is that Les Menuires runs a free shuttle bus service throughout the resort between La Croisette, Reberty 1850 and 2000, Le Hameau des Airelles, Le Hameau des Marmottes, Les Fontanettes and Les Bruyères. Shuttle runs every 20 minutes from 8am till 8pm. There is also a free shuttle bus service that connects you to the charming nearby village of St Martin de Belleville and the resort of Val Thorens. Download the timetable here.
Eating and drinking in Les Menuires
Les Menuires is quite chilled out and doesn't have a raucous apres ski scene like in Meribel or Val Thorens.
Take advantage of the happy hour in local bars when you get good deals on drinks and cocktails. Recommended pubs for happy hour are Bar Pub Le Mousse and Bar Pub Le Challenge ( 4pm -9pm).
The other big plus of Les Menuires is that they have not one but two swimming pools and wellness centres in Les Bruyeres and La Croisette, to rest your aching muscles after a long day on the slopes. I'll expand on this in my next post.
Another plus point for Les Menuires is that the food scene is good and well priced. My favourites here included Ninkasi bar, an outpost of the Lyon based brewery. You can enjoy nice craft beers on tap, homemade burgers with delicious fries plus they serve a mean fish and chips. My meal with beer and coffee came in at around €15. Other favourites include Le Belleville for their excellent pizzas, steak and salads.
Plus you also have the beautiful village of St Martin De Belleville on the doorstep of Les Menuires. You have some great dining options in the village including the excellent Josephines where you can enjoy a 3 course lunch for around €25.
Brides Les Bains
The other option if you're looking for value for money resort is to base yourself in Brides Les Bains. Brides Les Bains sits at the base of the Three Valleys ski area and is connected to the resort of Meribel by gondola. It takes about 20 minutes to get into Meribel.
I stayed in the 3 Star Hotel Amelie which is right in the centre of Brides and is just a few minutes walk from the gondola. For the same quality of hotel you would be paying a lot more in Meribel and Courchevel so if you're flexible enough with not being in a resort, you save a lot of money staying here.
The hotel itself is very comfortable, clean and quiet. They have a nice bar at the back which is good for Apres Ski drinks plus an onsite restaurant where you can sample Savoyard classics like Tartiflette. I visited on a half board basis where I enjoyed breakfast and dinner at the hotel.
Eating and drinking in Brides Les Bains
In terms of lunch, if you're skiing in Meribel my favourite pick for lunch was La Folie Douce where if you sign up for their Seasonaire Card you can choose from their fixed price €10 and €15 menu which is great value for Meribel. Plus the Apres Ski at La Folie Douce is amazing. Think Ibiza on the slopes. Incredible atmosphere.
If you are a food lover like me, it is also worth checking the BrideSki Gourmet card that the tourist office sells where you can sample lunch at any of the area's Michelin Star restaurants for €50. Le Farçon in La Tania (1 star) L'Azimut le Praz in Courchevel and Le Chabichou, Courchevel (2 star) are part of this offer.
I went to the fabulous La Farcon in La Tania. As part of the offer I enjoyed a glass of sparkling wine, their tasting menu which included cod cooked in saffron, french beef matured for 10 weeks served with mustard and mashed potato, the chef's surprise which was roasted scallops in a citrus sauce finishing off with a coconut banana pudding which was really tasty. Granted this is not budget but this was 2 hours of pure bliss and superb food. One of those things worth splurging on.
Brides itself is a very chilled out town with a very grand spa. Perfect place to chillout after a big day on the slopes. I highly recommend the local Le"Bis"trop Savoyard pub which serves excellent local beers on draft and is a nice place to chill out. Overall, Brides is another really cool base for first timers and couples who are looking for a value for money base.
Costs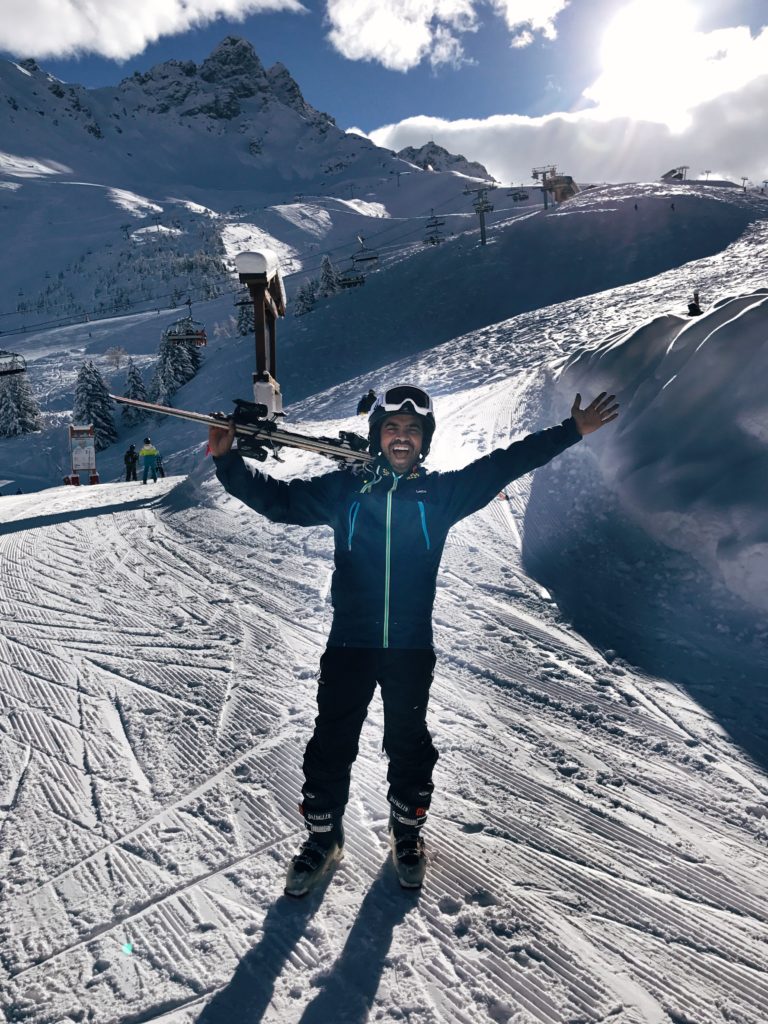 A 6 day hire of ski & boots from Intersport France's office in Brides Les Bains will cost you €70.80.
Ski lessons with ESF Meribel is €223 for 6x lessons (morning or afternoon)
A 6 day ski lift pass for Meribel only is €244 and is €294  for the  3 Valleys ( covers Courchevel, Meribel, Val Thorens, Les Menuires, Brides Les Bains)
Crystal Ski Holidays (www.crystalski.co.uk; 020 8939 0726) offers a week's half board at the three-star Hotel Amelie in Brides les Bains from £628 per person (based on two sharing) This including flights from Gatwick to Chambery and transfers (price given is for departure on 6 January 2018). Direct flights available from all major UK airports.
Verdict
Including food and drink (including the odd meal at a Michelin Star diner), few days in the spa, ski lessons, ski equipment hire, flights, accommodation and transfers you're looking at £1250 per person for a week in Brides Les Bains and Les Menuires.
If you're looking to have a basic lunch avoid extras like the spa you could bring that figure close to £1000.
Going on a skiing or snowboarding trip will never be budget. However if you select the right resort, go down the package route it can save money and a lot of hassle. In terms of quality and value for money, food and drink included, both Les Menuires and Brides Les Bains were fantastic. There are smaller resorts across Europe with much less snow that would probably be a lot cheaper but I don't think you would have the same experience. Be interested to hear your thoughts on this. Skiing on a budget? Is it possible? Your tips and thoughts please.
Other tips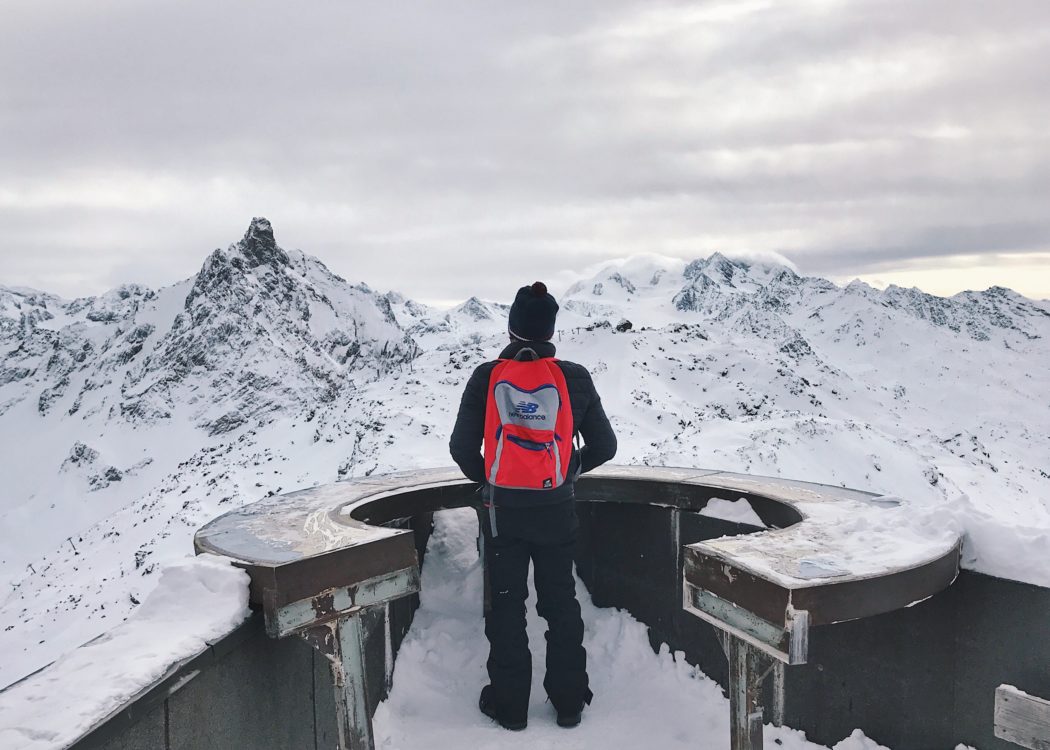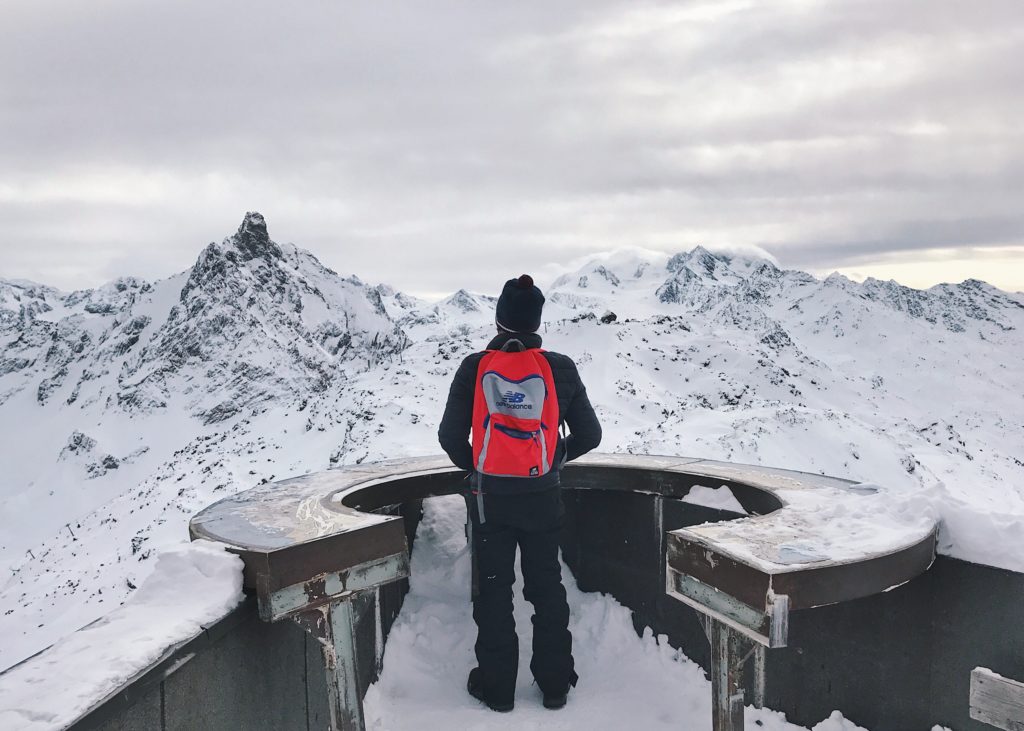 The other thing to look out for is last minute ski deals where you can get 25% off the price. The closer you book, the better the deal if you don't mind which resort, accommodation or when you can travel. Also try and book on low-season dates [ie outside of New Year, avoid February half-term and Easter].
Disclosure : I was a guest of Atout France , France Montagnes,  to help promote winter sports in the French Alps. However, all opinions expressed here are entirely my own