With a museum dedicated to the Hoff , their own microbrewery in the basement plus they serve breakfast till 1pm and also the most delicious currywurst pies, Circus Hostel is a hostel like no other in the world.
Video review
To start the review, please have a peek at the video below. It is the start of a new series of videos of luxury hostels where we interview the hostel owners, managers and staff to give you a more humane perspective of the place, the people and what makes these hostels a bit special. Hope you enjoy the video and the rest of the review
Location
I love the location of the Circus Hostel. Guests are in the prime location of Rosenthaler Platz where you are within easy reach of everything in Berlin. 15 minute walk away is Alexanderplatz. Prenzlauer Berg is up the hill. Right across you have the uber hip St Oberholtz cafe and also Main Haus Am See bar ( open 24/7- need beer, want a coffee at 5am, or doze on their comfy leather sofas, listen to cool DJ's…anything goes )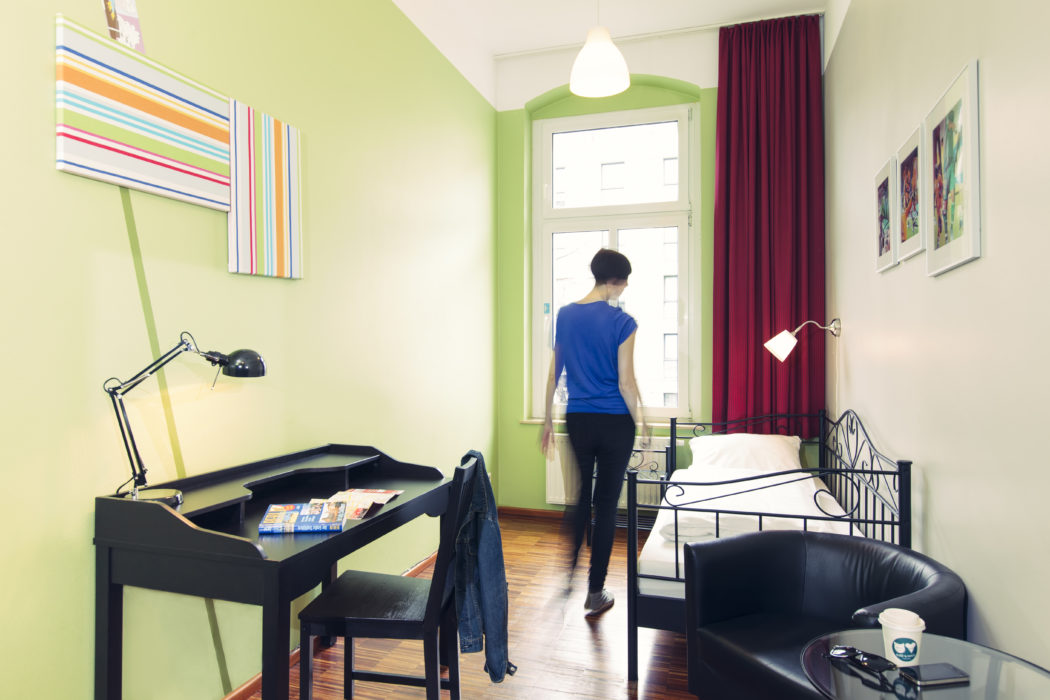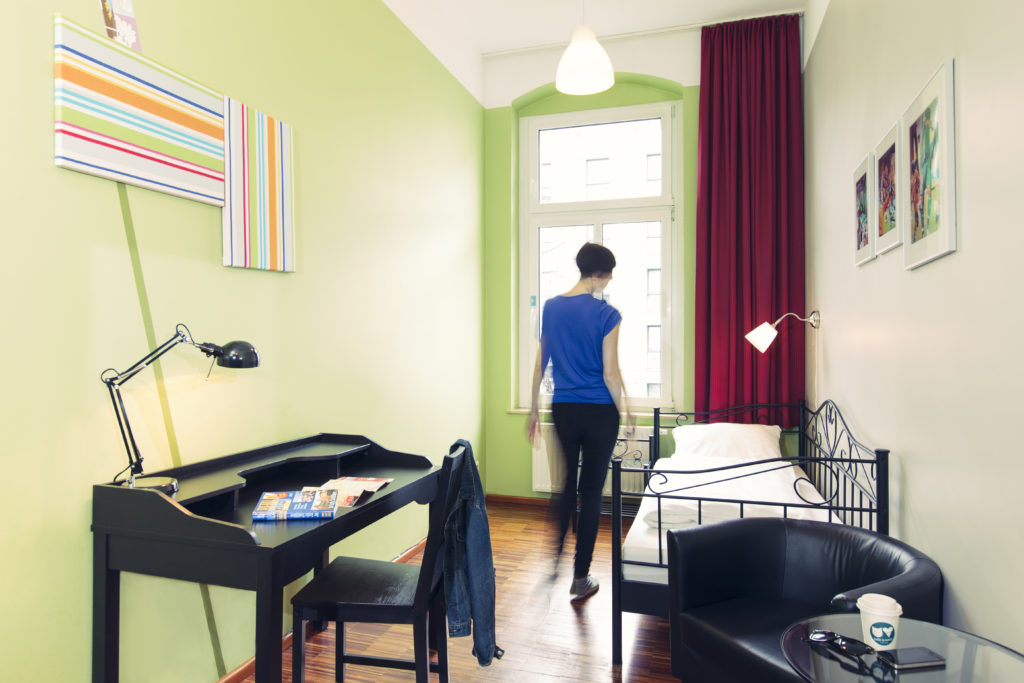 Rooms and bathrooms
Like other luxury hostels I've reviewed so far in this project-this hostel offers the perfect balance of great value, funky vibe and really nice dorms plus private ensuite rooms.
Medium-sized dorm rooms are amazing value: no bunk beds here. You have four or five single beds, spaced out. Each of the beds have a reading light , fluffy pillow and duvet. Plus there is locker space for valuables.
Shared bathrooms are clean and well maintained.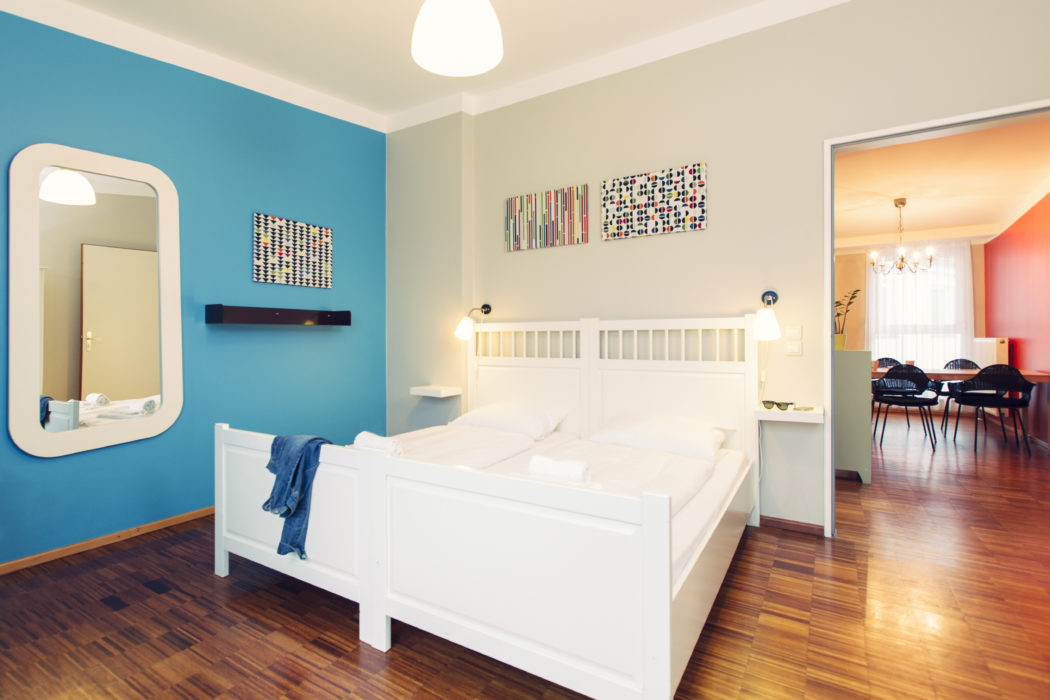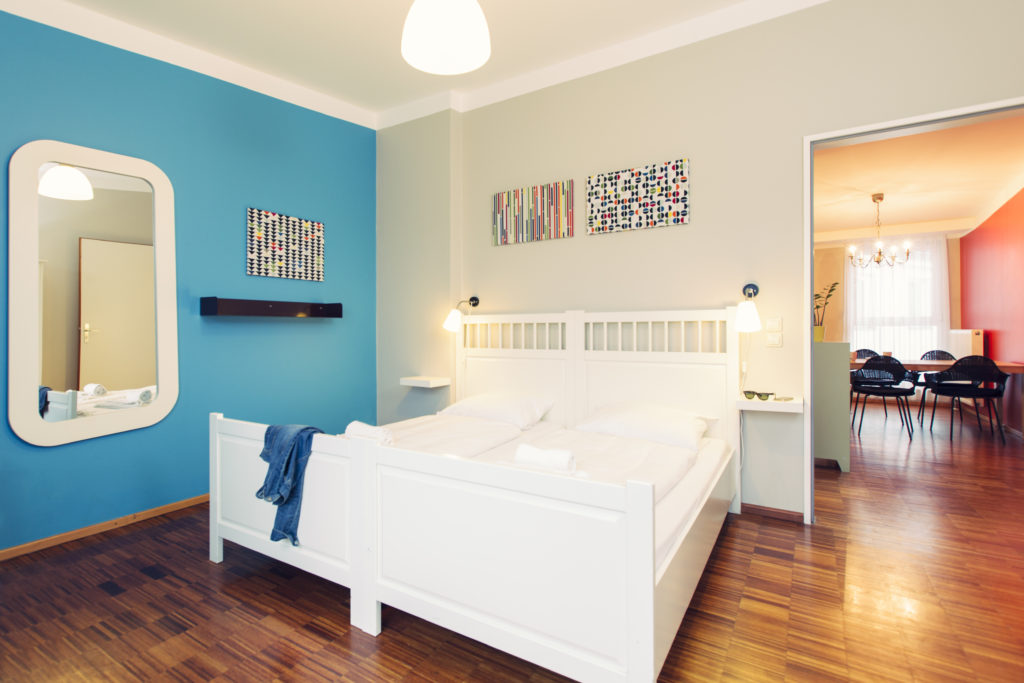 If you are looking for something more luxurious and with great views, rent the penthouse apartment which comes with a full kitchen and stunning panoramic views of Mitte and TV Tower in the distance.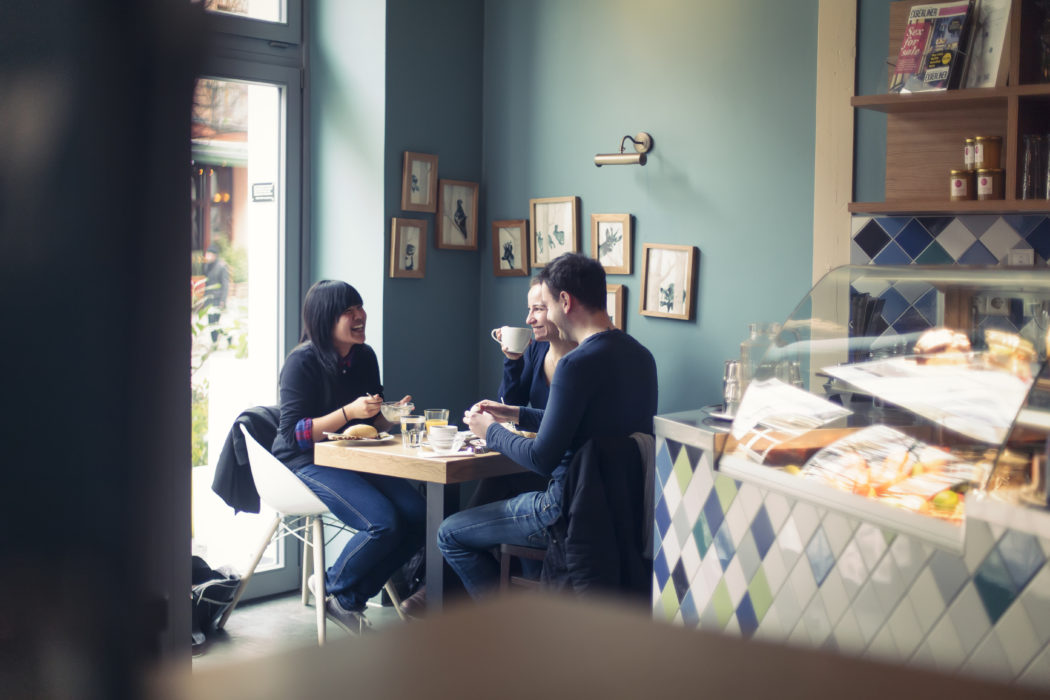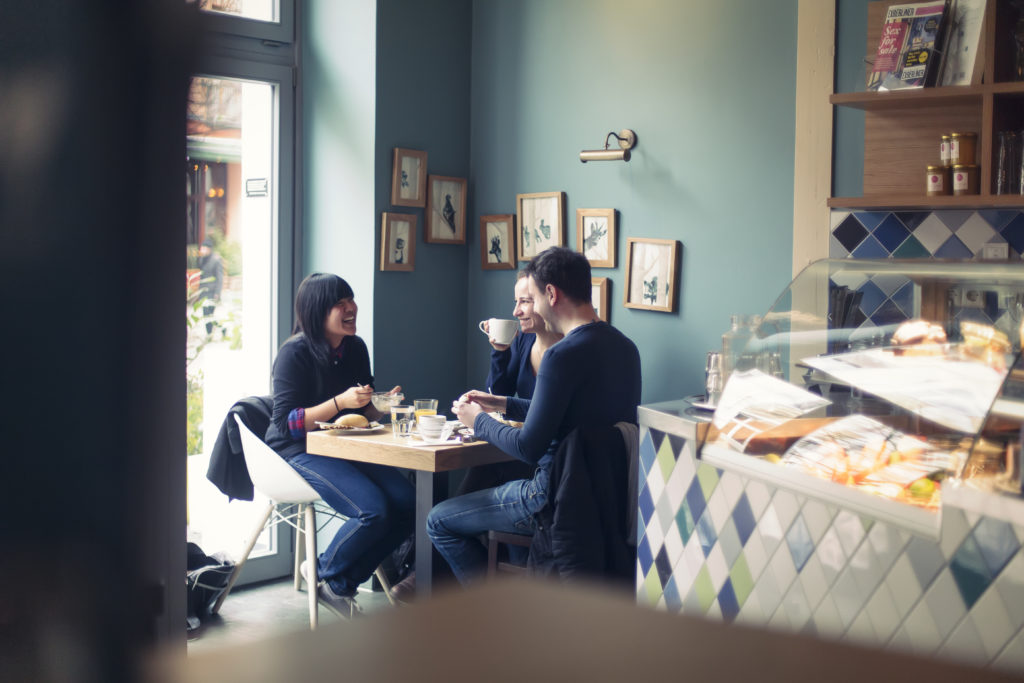 Facilities
Circus Hostel welcomes a nice mix of travellers- backpackers, students and also couples and mature travellers. It's not strictly what I would call a party hostel but has a nice communal vibe and social atmosphere.
Staff , like their international guests come from a wide variety of cool backgrounds and are really helpful and friendly.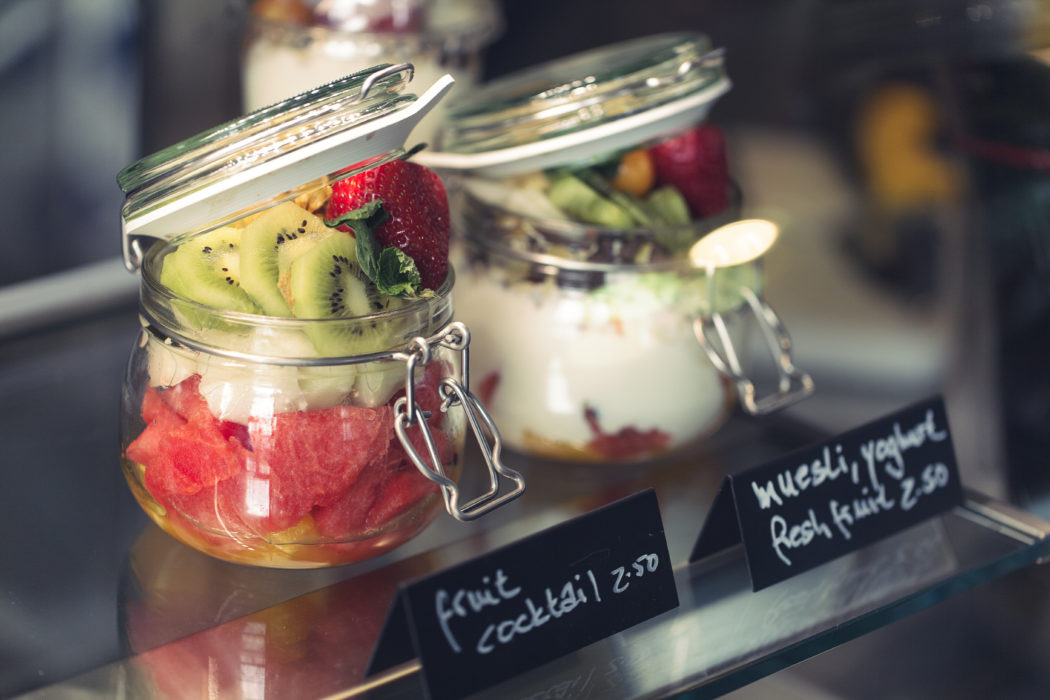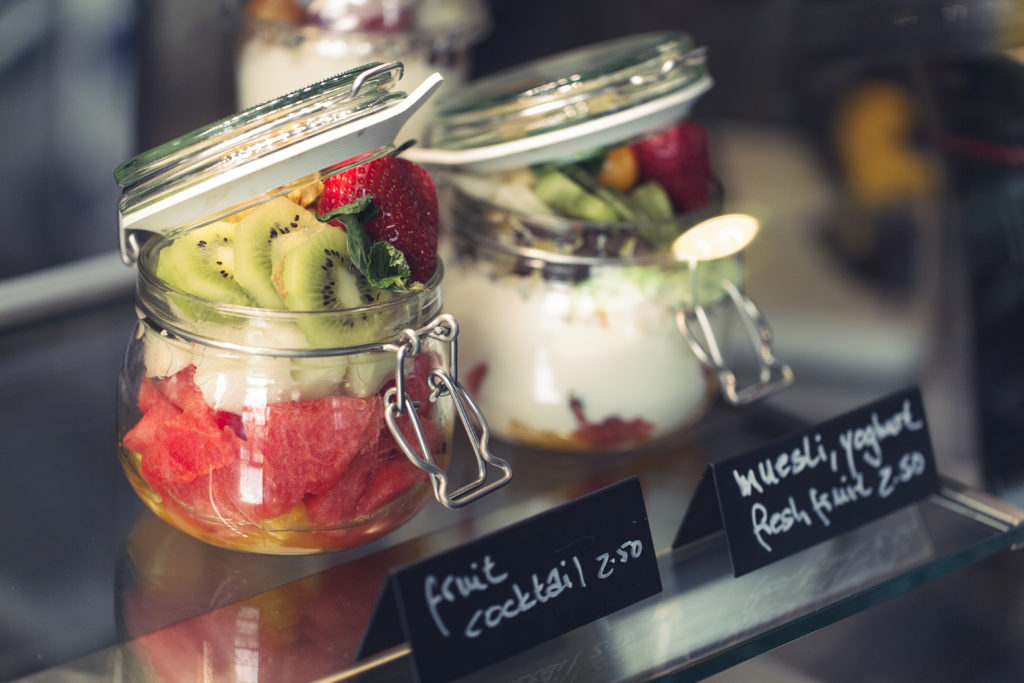 The on-site bar and café area called Katz and Maus does a great selection of food including the excellent €5 all-you-can-eat buffet breakfast that is served till 1pm.
For lunch or dinner, try their twisted Katz & Maus burgers served with potato salad ( €7.40) or their delicious currywurst pies ( €6.90 ) Coffee here is excellent -beans come from Costa Rica and 10% of revenue goes to charity.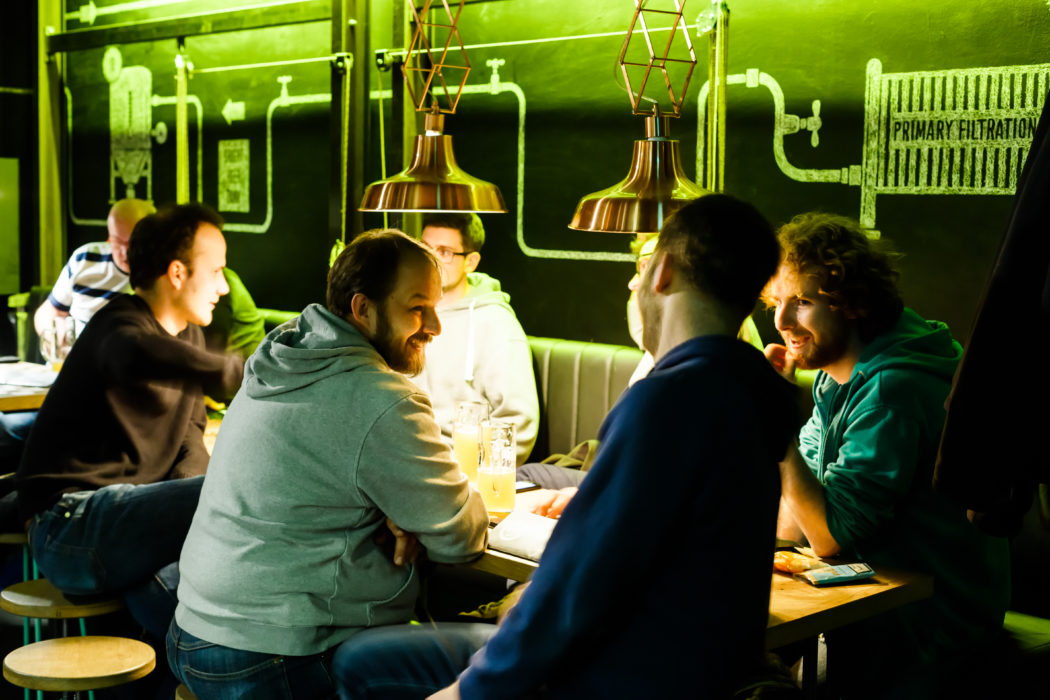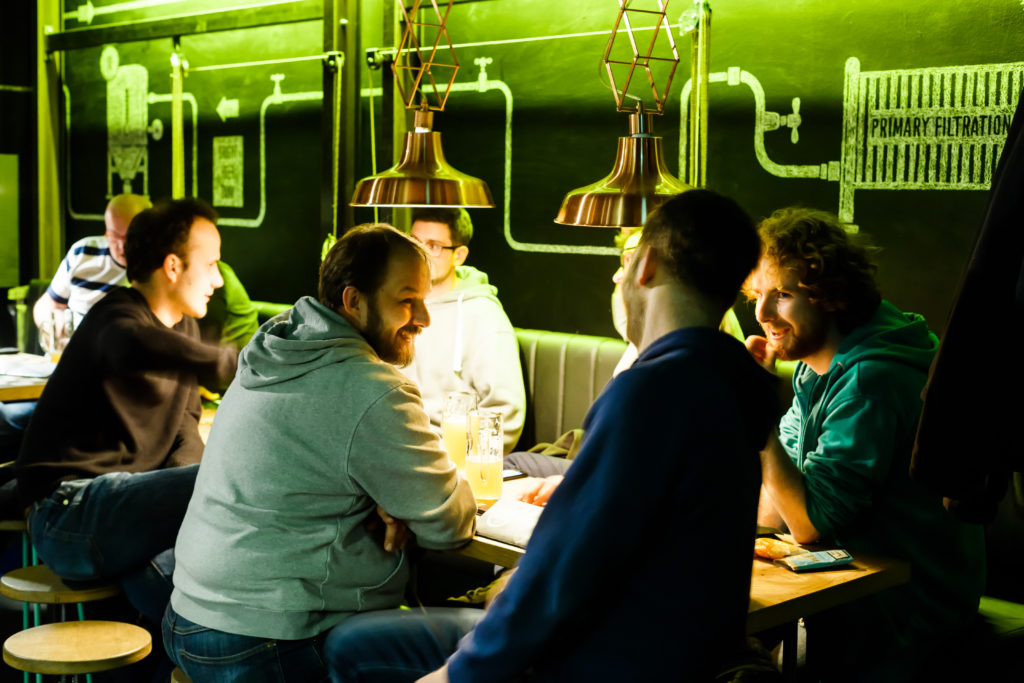 One of the cool features of this hostel is the fact they brew their own beer and have a basement microbrewery. Really nice place to meet fellow guests and have a nice beer.
The hostel also has the unusual amazing feature of a dedicated museum to the 'Hoff' , complete with chest hair and Hoff memorabilia. Hoff is a bit of a cult hero in these parts thanks to hit single, 'Freedom' and also thanks to his apparent role in the fall of the wall.
Guests can also chill in the reception and dip into a abundance of tourist literature on the city. The hostel also organise their own free walking tours. Besides bikes, there is also the possibility of renting iPads, iPods or laptops from the reception.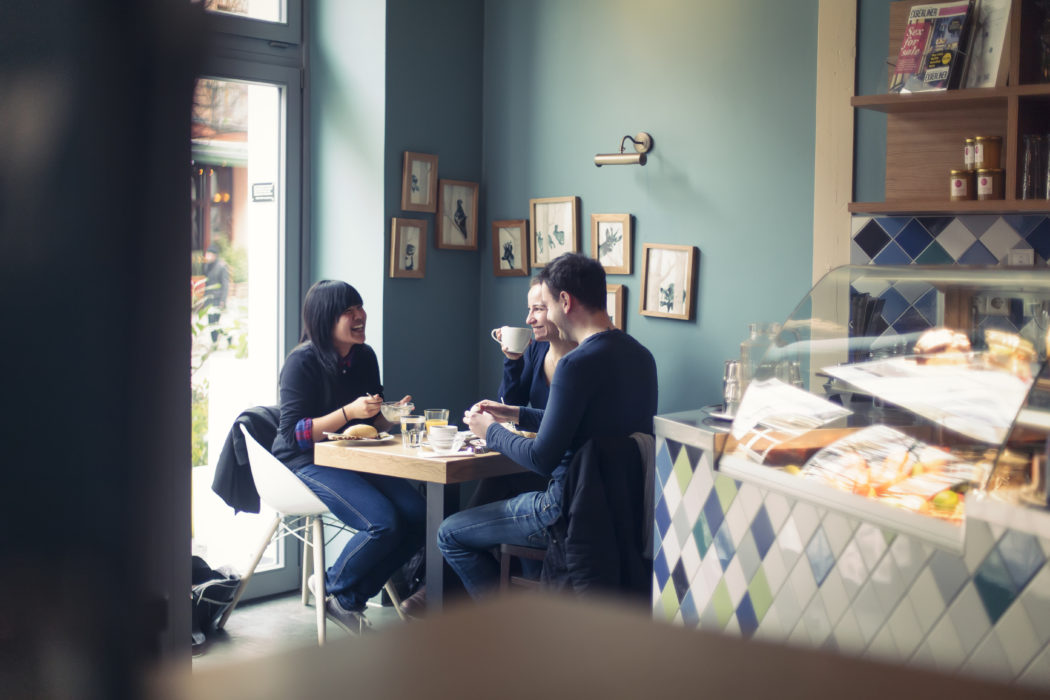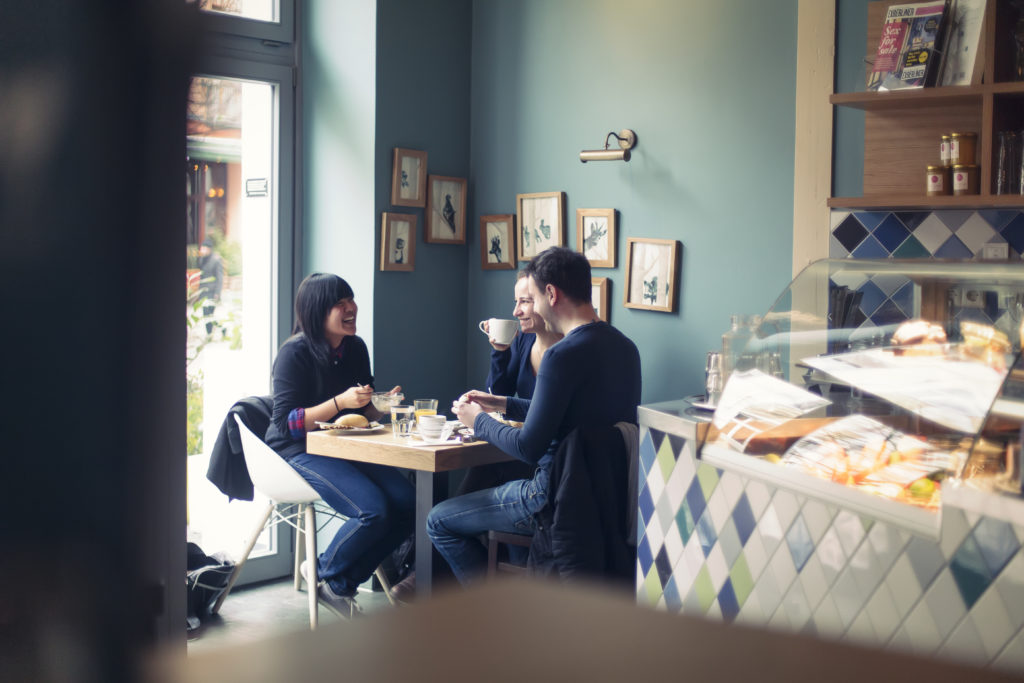 Why is this a luxury hostel
This place is so much more than just a bed for the night.
It provides a real experience and feel of the city. Attention to detail like their awesome DIY walking tours ( start and end at the hostel), option of offering bikes, segways and even rollerblades ( €5) for hire shows that they have thought of every possible need of their guests. I loved this hostel. The world definitely needs more hostels like Circus.
Factbox
Booking via Hostelworld.com you can get a bed in a 4/5 bed room starts from €23 (low season) to €27 (high season) while a double/twin starts from €75 (Low season) to €85 (High season)