So dear readers.
On popular request … I've finally managed to pull together a list of what I consider to be the best budget hotels and hostels in Berlin. Love to hear your feedback and if you have any recommendations of your own. Also if you are planning a trip to Berlin, do have a look at my earlier 48 Hour Guide to Berlin.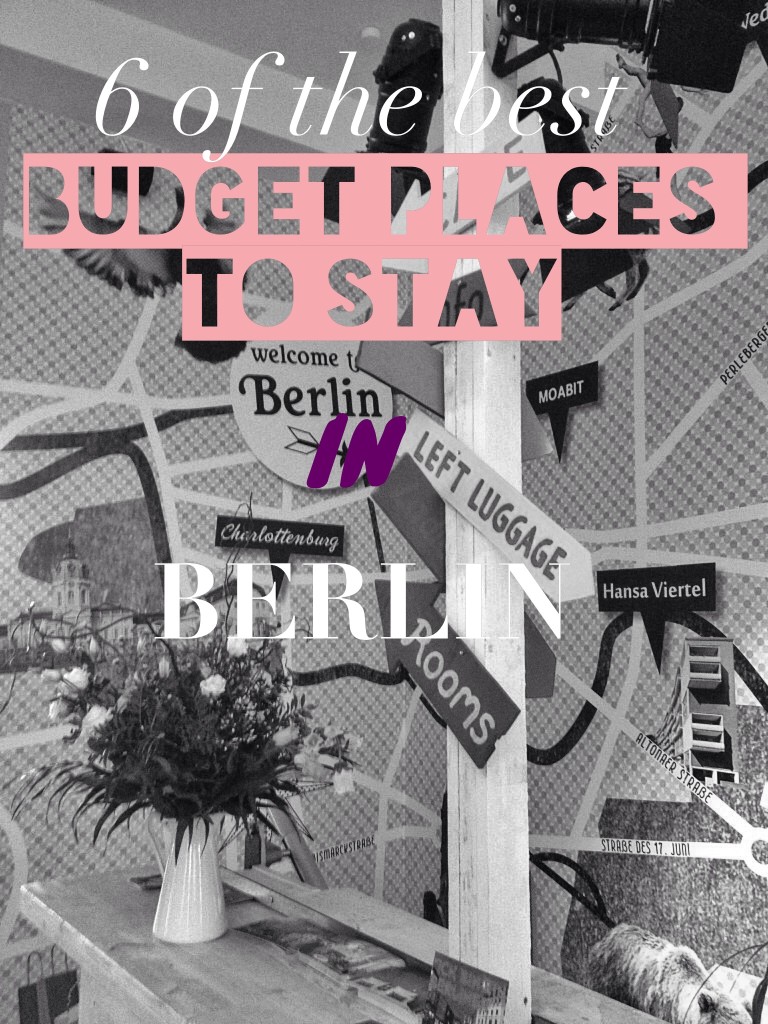 1. Circus Hostel
Circus Hostel probably is one of my favourite hostels in Berlin and the world. My love for this hostel is summed by their simple but important philosophy 'We welcome travellers to our city in the way we would like to be welcomed when we travel ourselves.'
A real home away from home with a superb location in Rosenthaler Platz, Circus Hostel is the place to stay when you visit Berlin. It has a nice mix of travellers- backpackers, students and also couples and mature travellers. The hostel has a funky vibe and really nice dorms plus private ensuite rooms.You can even rent a penthouse apartment which comes with a full kitchen and stunning panoramic views of Mitte and TV Tower in the distance.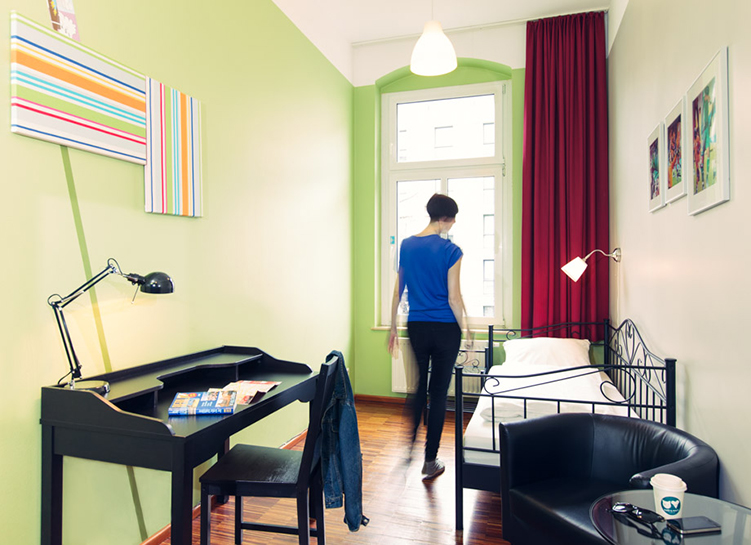 Not to be missed: A drink at the hostel's Goldman Bar which has a dedicated shrine to the 'Hoff' who is a cult hero in these parts.
Book a bed in their 8/10 bed rooms start from €19 while a  single room starts from €56 and double/Twin from €75
Perfect for: Solo Travellers, Couples and Families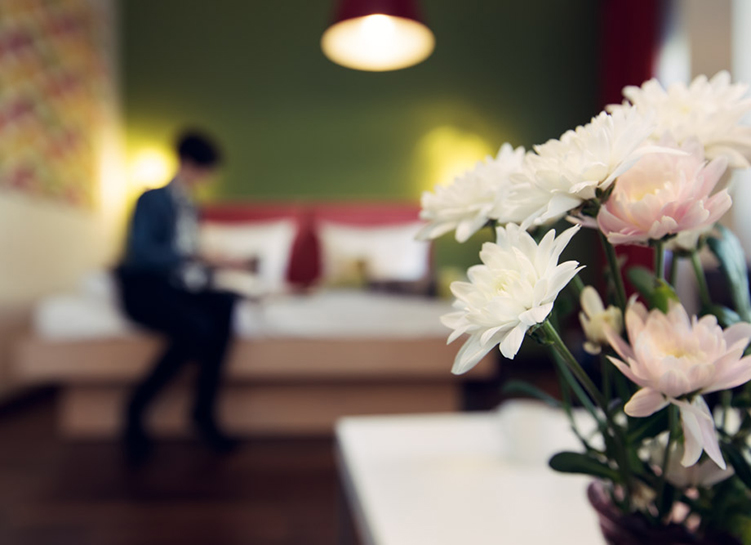 2. Circus Hotel
Following the success of the Circus Hostel, the owners decided to take the unusual step of opening their own hotel opposite side of the Rosenthaler Platz junction. The rationale behind the idea was to create an urban retreat that offered a mix of the social, easygoing vibe of their hostel and combine that with rooms which have their own character, bright and cheerful colours but quite minimalistic. The result? – A refreshing departure from the dull, staid rooms of chain hotels. The rooms come with flat screen TV's and are ensuite. Single I stayed in had a glass encase showers with superb rainfall shower.  You have the option of breakfast in bed or you can head down to the generous breakfast buffet ( served till 1pm! ) at the onsite Fabisch restaurant which is a destination in its own right. The large open space diner has a nice chilled vibe with leather sofas where you can sip on one of their excellent cocktails or selection of draft pints.
The hotel carries the same philosophy as it's sister -they aim to welcome travellers to their city in the way their staff would like to be welcomed when they travel. Which means you can expect an exciting list of cool amenities to make the most of your time in Berlin. From special tours, yoga classes, history talks ( Recent topics include A childhood in the Soviet Union, 1946-52 & Life in Nazi Germany ) bike and segway rental, baby radios, free Wi-Fi and a garden courtyard to pause and reflect on your Berlin experiences.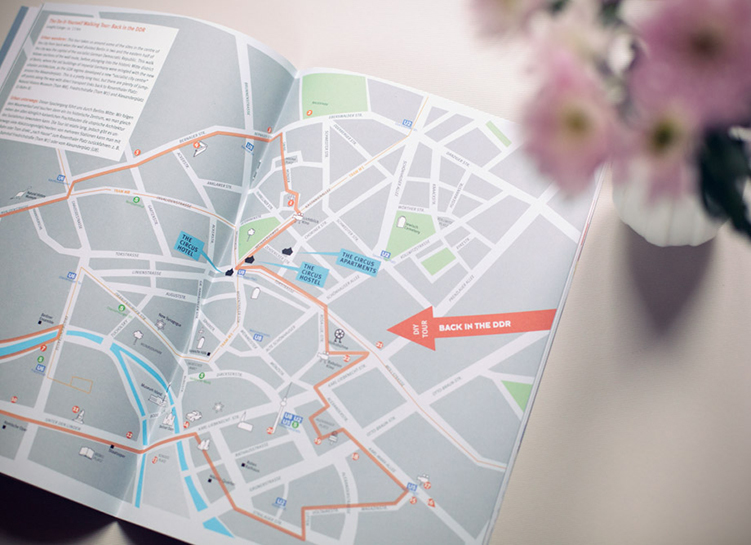 For the independent traveller, the hotel has also created 4 DIY walking tours that start and end at the hotel- pick up the in-house "C Magazine" , complete with city guide and staff-tips for Berlin
Essentials
Singles start at €75 euros a night; double economy,  €85 euros; suites, €110 euros; 2 room apartments, €120 euros and 3 room apartments €170. The Circus Hotel, 1 Rosenthaler Strasse; (49-30)2000-3939;
Book it here.
Perfect for: Couples, Business Travellers & Couples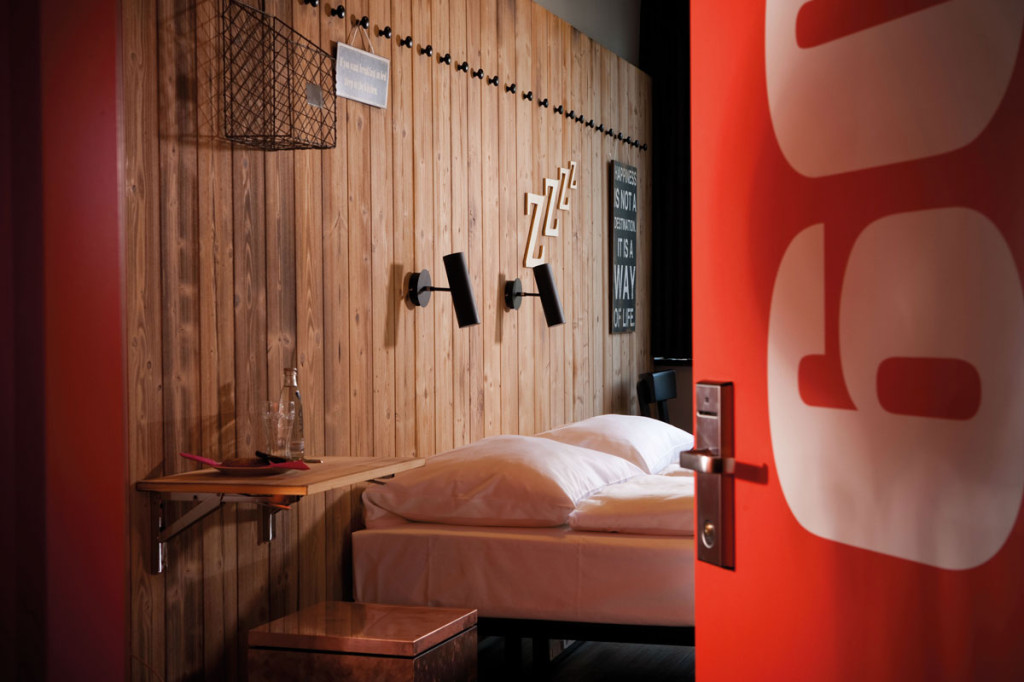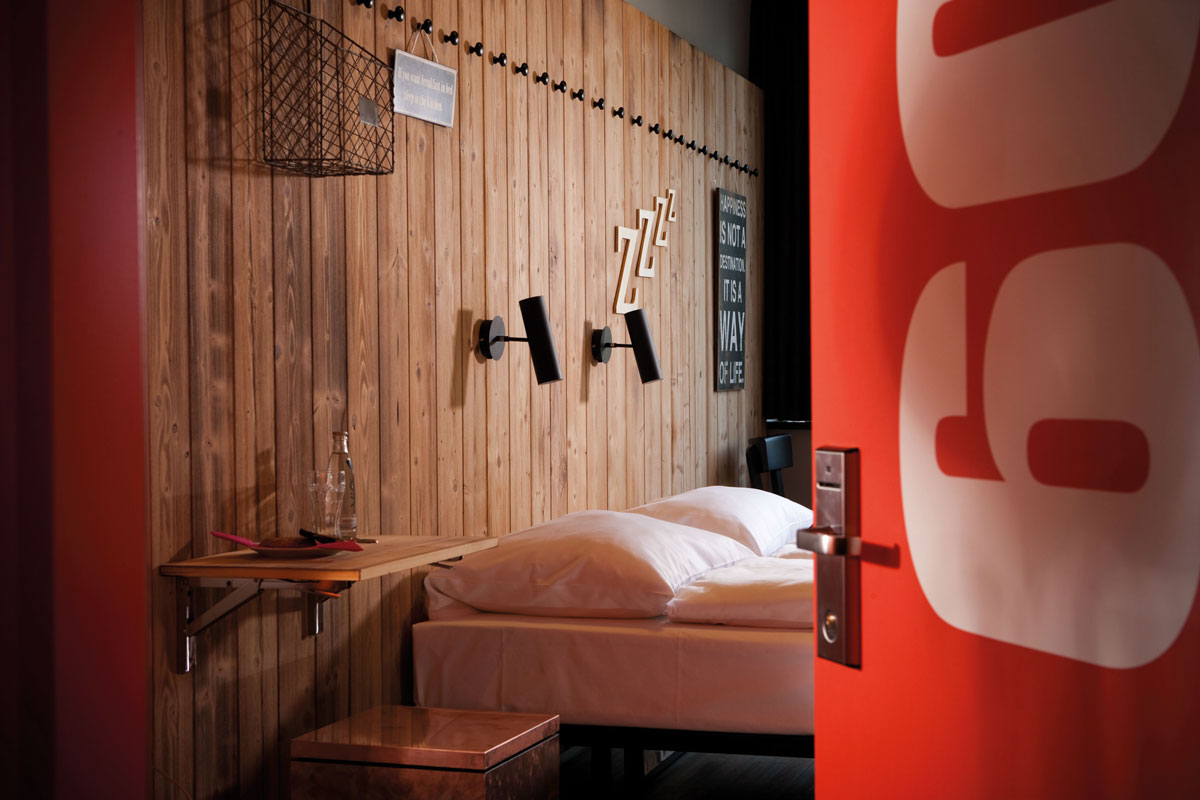 3. Generator Berlin Mitte
Generator Berlin Mitte , the new flagship property of the Generator is situated in the heart of Mitte and serves as the perfect base for exploring Berlin. Oranienburger Strasse S-Bahn Train Station and Oranienburger Tor U-Bahn Metro are within 500 metres. Berlin's Alexanderplatz Square, historic Hackesche Höfe courtyards and Brandenburg Gate are all within 2 km of the hostel while the Museum Island is only 500 metres away.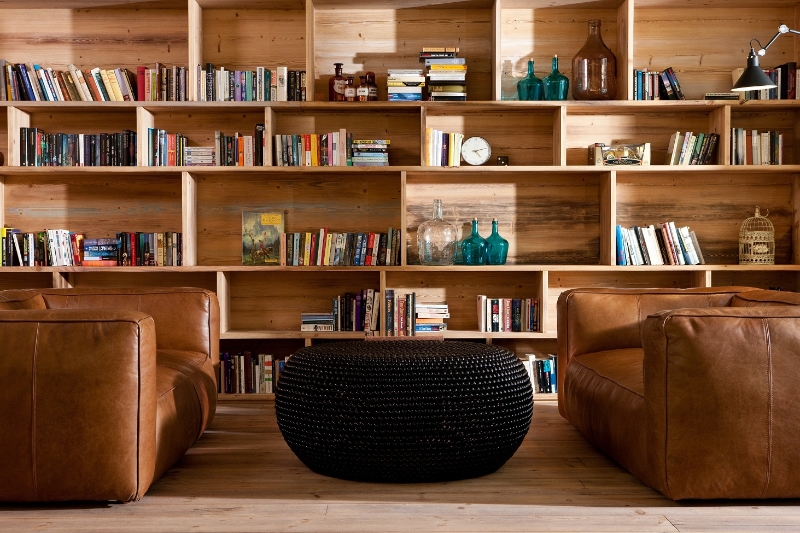 The devil lies in the design here. You can find cool quirky design features all across the hostel like Bella Leonard's wire embroidered stainless steel 'G' sculpture in the historic courtyard, the exposed wooden panels in the lobby punctured by a horizontal line of wooden pegs or the cool sculptural string installation in the cafe bar area by French artist Sebastian Preschoux. You can relax in their atmospheric bar, lined with sleek black walls and raw copper panels, playfully lit with recycled fire extinguisher tubes. In the spacious corridors, famed Berlin street artist Thierry Noir has created three-metre high 'heads with big lips' faces which are reminiscent of his poetic murals on the Berlin Eastside Gallery. 
The hostel has its own private nightclub that doubles up as a  gallery space which displays works from local street artists.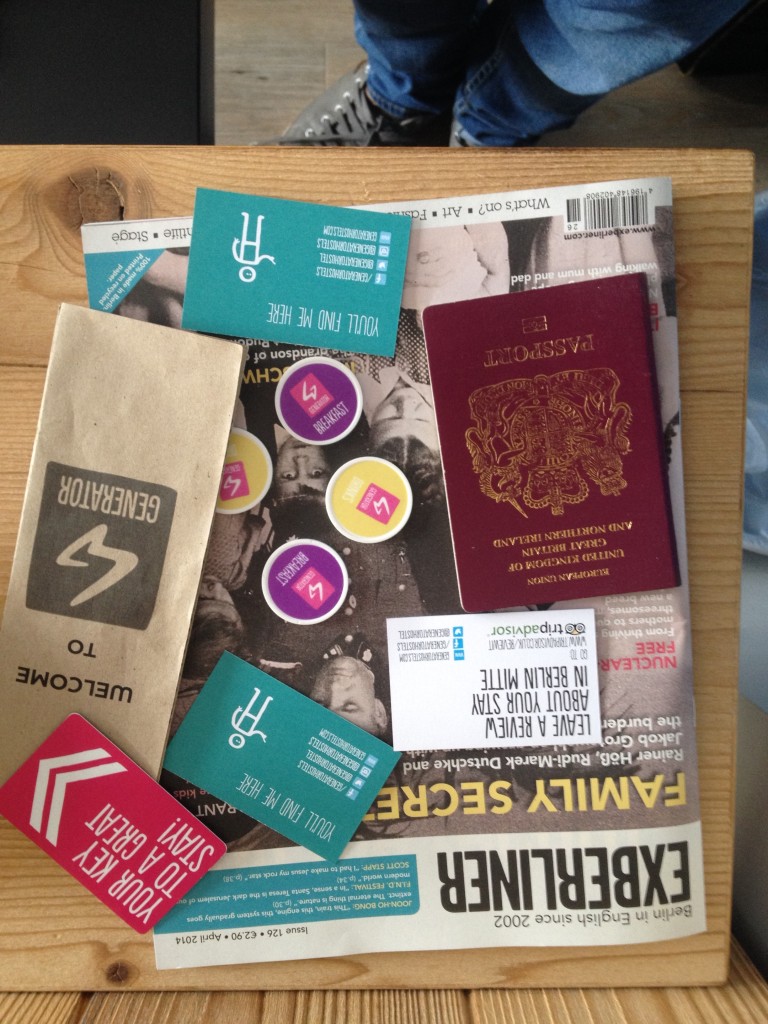 As is standard with all Generator hostels,  the Berlin Mitte branch in addition to ensuite dorms offers brightly decorated private rooms with ensuite bathrooms. On-site laundry facilities can be used for a fee. Additional conveniences here include a luggage storage space and safety deposit boxes. Highly recommend. 
Essentials
Booking a bed in a dorm starts at just €17.50, premium rooms from €55 while you can book a private-single or double from €30
Perfect for: Solo Travellers, Couples.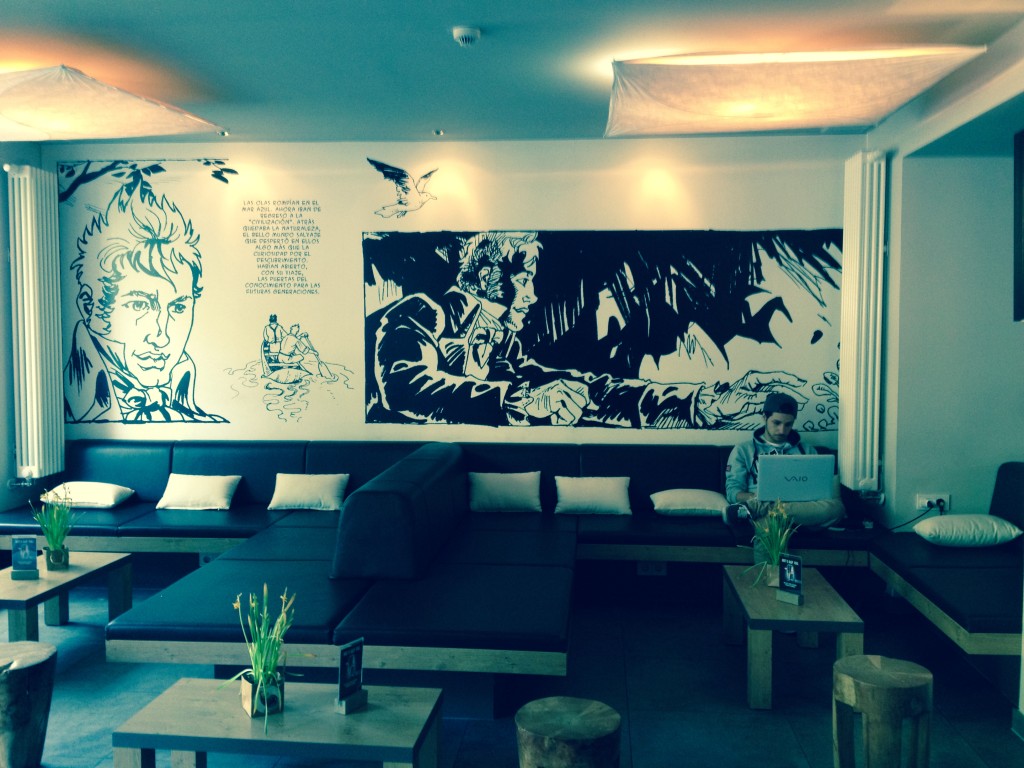 4. Meininger Hostel Berlin Mitte Humboldthaus
Situated in the former home of natural scientist and astronomer Alexander von Humboldt, Meininger Hostel in Berlin Mitte is perfect for those looking for a quiet and relaxed base to soak in the sights of the city. Just like the Generator Mitte hostel I love the location of this hostel – it is right beside the Oranienburger Straße S-Bahn Train Station and all the major sights are within walking distance. The hostel offers a choice of dorms and ensuite rooms which feature a flat-screen TV and private bathroom.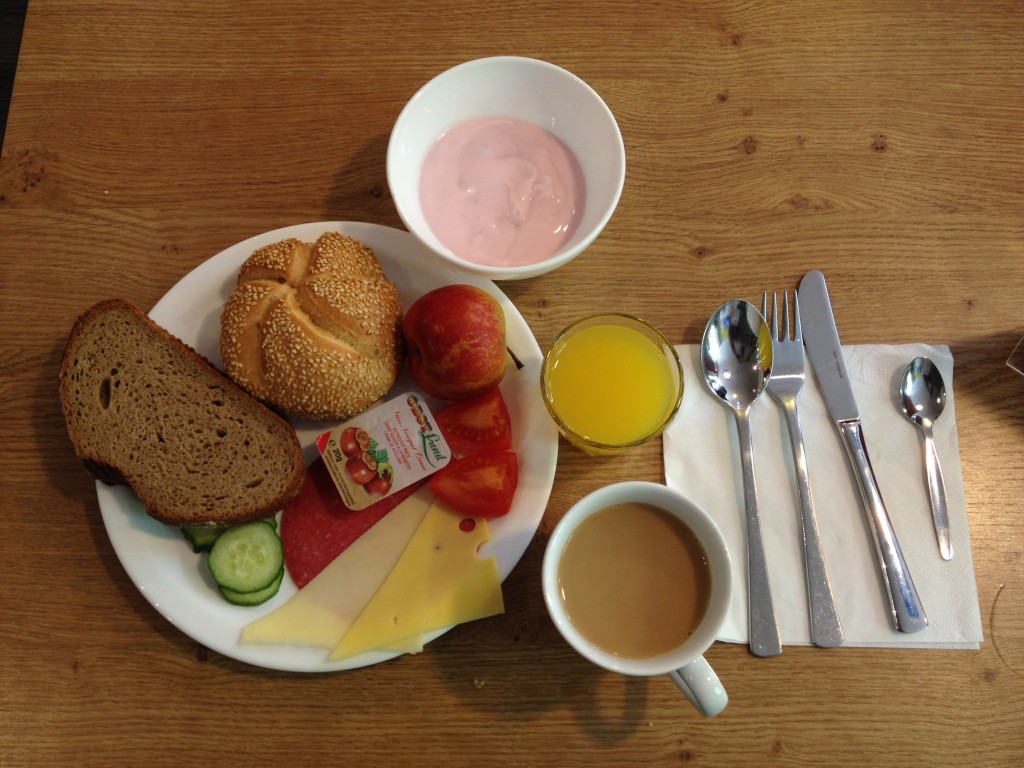 At an additional cost of €5.90 they offer an excellent buffet breakfast plus there is a nice self catering kitchen space if you wish to cook your own meals.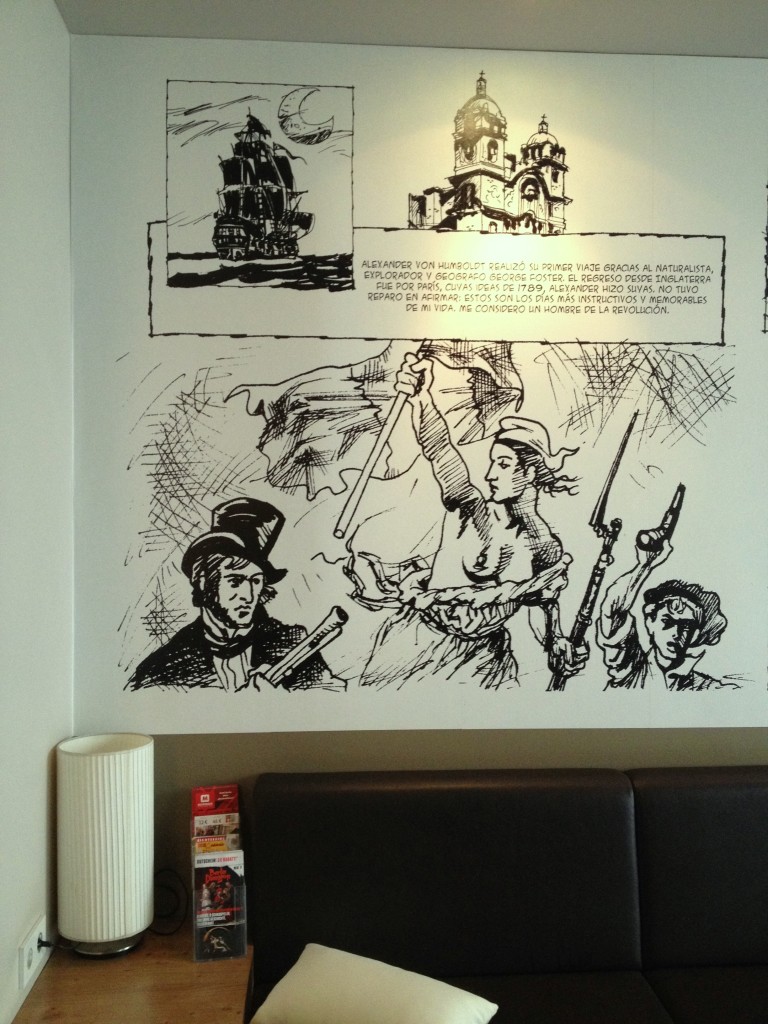 I love the story and heritage of this building.I have to admit I had no clue about Humboldt but managed to discover a lot about him through comic strips about him, printed on the wallpaper of the public areas of the hotel. The comic strips , drawn by Cuban artists carry references to his numerous expeditions.  
I would recommend the Meininger Hostel , Berlin Mitte to anyone looking for a nice and comfortable base. If you value a comfortable bed , helpful staff with plenty of good tips plus a good location then this hostel is ideal for you.
Book here.
Dorms start from €12, Double Rooms from the €50 mark.
Perfect for Couples, Families.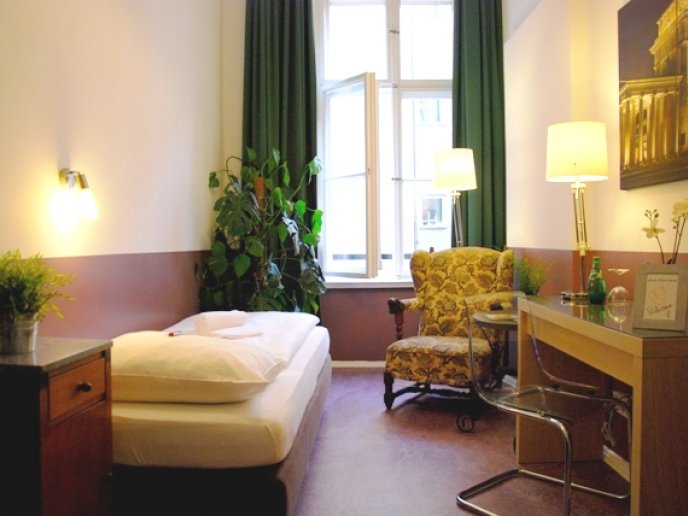 5. Grand Hostel, Berlin
Situated in the trendy Friedrichshain-Kreuzberg district in a former Bishop's Palace dating back to 1874, The Grand Hostel Berlin is a hostel that combines a bit of old world Berlin charm , great hospitality plus has a stunning library bar. The location is excellent, just a 3 minute walk to the Möckernbrücke station from where you can access the U1 and U7 lines. The shared dorms in Grand Hostel Berlin are clean and well maintained- they all have flat beds, nicely spaced out. No bunks here. Double rooms are beautifully furnished with the a bit of old fashioned charm- potted plants, dressing table and a walk in wardrobe.  My only minor gripe here is the lack of ensuite bathrooms but common bathrooms are clean and plentiful on each floor. The staff here are a real credit to the hostel and some of the best I've encountered on my luxury hostels tour. Another standout feature of this hostel is the library bar they have with volumes of old dusty books from floor to ceiling that you can have a nosy through while enjoying a beer or coffee. It's a great experience staying here- the combination of old Berlin Charm, beautiful interior décor and  great service from staff make you feel you are staying in a hotel more than a hostel-a great experience. 
Room prices vary according to season and start from 12€ a night for a bed in the 6 bed salon , 40€ for a twin or double with shared bathroom  or 60€ for a double room, ensuite
Book here
Perfect for: Solo Travellers, Couples and families.
6. Plus Berlin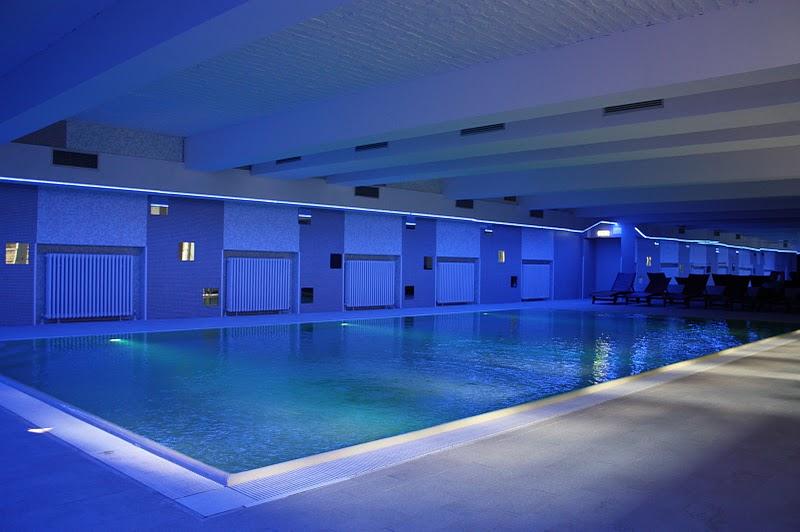 Plus Berlin is in an excellent location just off Warschauer Strasse near the S-Bahn station so you're well connected to the Hauptbahnhof and the heart of Berlin. The east side gallery-one of the remaining stretches of the Berlin Wall is a few hundred yards away, there's a clutch of cool bars in the area and across the bridge you have the hip Watergate club. The hostel has an impressive range of facilities that includes the Opera themed restaurant and bar plus it's very own swimming pool and sauna. The rooms itself are very spacious , clean and comfortable. If you are looking for bit more privacy and comfort, choose the double room within the 'hotel' wing of the hostel which come with ensuite bathrooms that have fantastic power showers plus also add-ons like a hairdryer.
Book at Hostelworld.com From €10 a night
Perfect for: Party people, Solo Travellers, Couples, groups.
Disclaimer: While the stay at these hostels and hotel were complimentary the views represented here are completely my own. Please note that all the links are affiliate links via Hostelworld- booking via these links enables me to cover the costs of running this blog. Thanks for your understanding and support