"Species that survive are not the strongest, nor the smartest species, but the ones that best adapt to change."
Charles Darwin
I had no clue what to expect from Bordeaux. We would be of course drinking a lot of good wine. In addition, friends had raved to me about the city's incredible gastronomy. Now, this sounds very cliched and dull but when I want to visit France, I tend to gravitate towards Paris a lot. Even though the Parisians can be tough to love, I love the city, its history, roaming the left bank, revisiting old favourites like Shakespeare and Sons, the Musée d'Orsay and then finishing off with a glass of wine in Un Zebre a Montmartre. As you grow older, you seek joy in known comforts and reinforced connections. Change, does not come easily.
While I love to return to the places where I have good memories, there is also a drawback. I find with every visit that something changes, especially in the aftermath of Covid, like a favourite bar or a hostel closing down. Places change. The individual changes too. New travel habits form in place of old ones. One worries less about things out of our control like train or plane delays. Food becomes very important when it comes to travel. One likes to linger longer, order an extra glass of wine and try the impossible, to make the delicious meal stretch longer, infinitely like time. One hates being cooped up like a sardine in a plane – the urge is to get to the destination, fast. However, after a summer of long train journeys around Europe, one realises that the train is preferable, even if it takes longer. It is good for the environment but also good for the soul, giving much needed time to pause and reflect.
View this post on Instagram
So, this autumn, I decided to give Paris a miss and visit Bordeaux in the autumn. It was my first time back in France since the pandemic. When I arrived in Bordeaux's Gare Saint-Jean train station I was greeted by the neon lights of a brasserie opposite the station. Glowing in the rain, they soothed my weary eyes. The driver who greeted me, Nicholas, was very pleasant and pepped me up. The unseasonal good weather may have contributed to his good mood. It was 27C the day before we arrived. The rain, however was much needed after a long summer where it had barely rained 6 times in the last 6 months.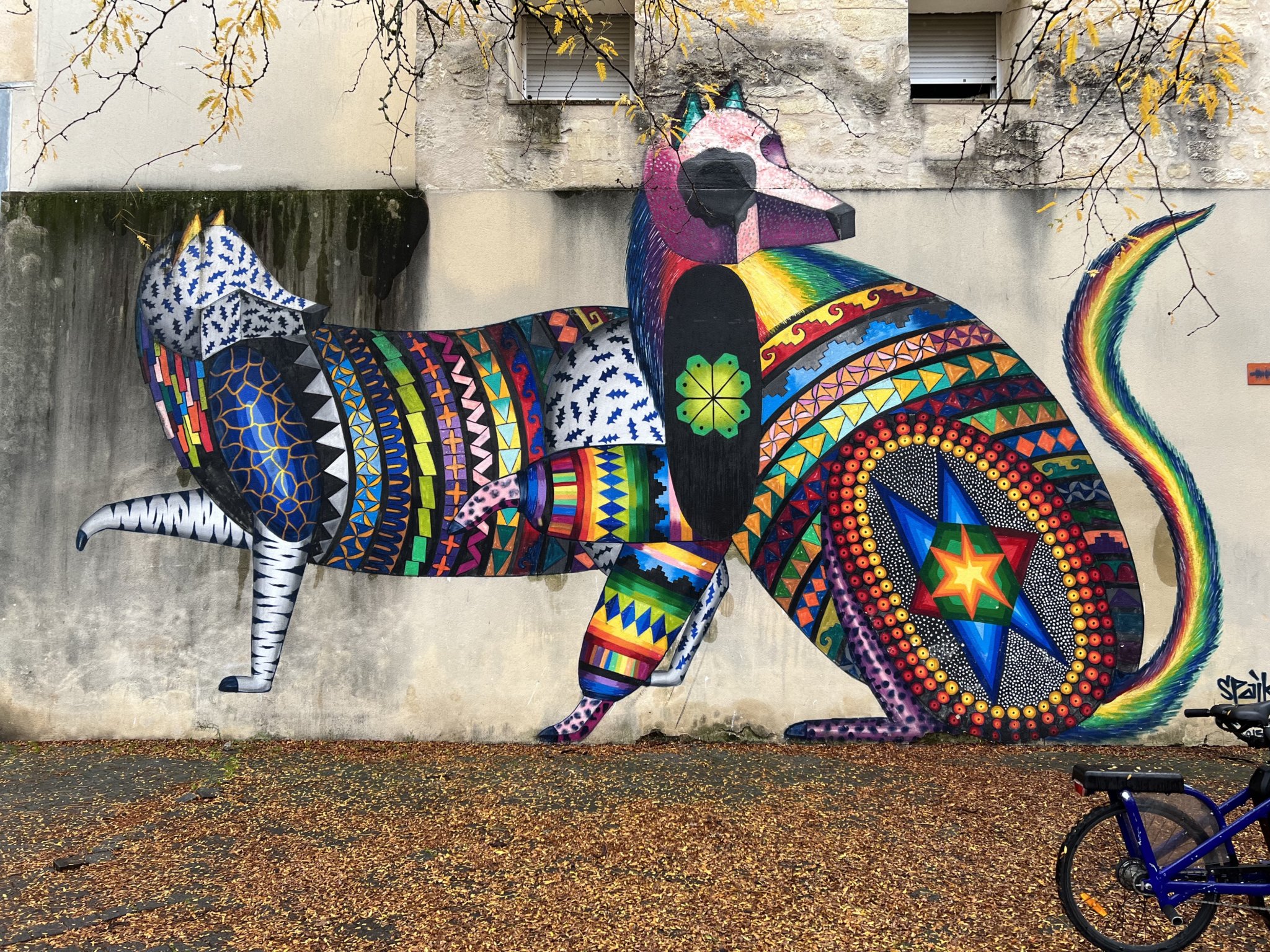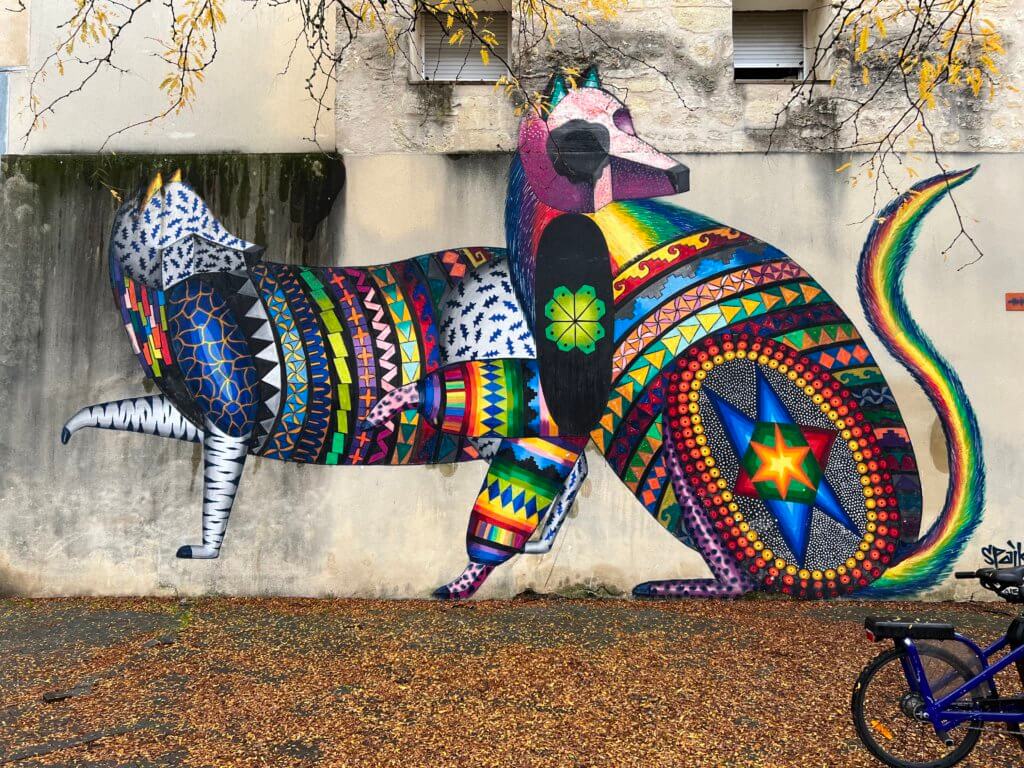 'It was a ghost town here 30 years ago.'
During our ride to the hotel, Nicholas tells me about the amazing transformation that Bordeaux has undergone in the last 20 years. We speed through the harbour, past warehouses, co-working spaces and swish looking restaurants. With a shake of the head, Nicholas tells me that if I came here 20-30 years ago, I would have a very different view. The harbour was the port of all the sailors of the world and welcomed the biggest ships, packed with hefty loads of fruits and cereals. As industrial fortunes declined throughout the 60's to 80's and key industries relocated outside of the city, this allowed the derelict warehouse and harbour area to become a bastion of ghosts, pimps, prostitutes and drug addicts.
By dawn, the rain had cleared and I had my first proper sight of Bordeaux. Bordeaux is best known for wine, but investments in infrastructure and culture over the past decade have transformed huge chunks of the city like the harbour area where my hotel, the Moxy is located. The Bassins à Flot district is the Bordeaux of tomorrow with some futuristic architecture and some of the city's best attractions. There is the majestic swirling glass tower of La Cité du Vin which offers guests a spectacular and playful journey of the senses into the universe of wine, from ancient history up until today. Then you have Bassins des Lumieres, a gigantic former WW2 submarine base built by the Germans on the Atlantic coast for U-boats during the Second World War. This venue has recently been converted into an original, "underground" cultural location by the City of Bordeaux. While both these places have become icons of the city's transformation, my favourite part of the Bassins à Flot was the 55ft in diameter structure 'The Spaceship' by British artist Suzanne Treister. The artist created it to signify the city's transformation from the 'sleepy city' to France's most futuristic city.
A great piece of street or public art like Suzanne's spaceship can be transformative. It can transform a place in need of regeneration, change people's emotions and also transform the community in which they reside.
Artists Jeroen Koolhaas and Dre Urhahn knew this. On the final day of filming a documentary about life in Rio de Janeiro's hilltop favelas, Koolhaas and Urhahn started thinking how it was possible to give these poor communities a human face with the help of art. They decided to create some murals in the favelas that would reflect the vibrant spirit they had encountered in these communities. 'Boy With Kite' is a great example. The 150m2 mural tells the story of a boy flying a kite which is a popular pastime in Rio's favelas. With the help of local youths , it took them 3 months to finish. For young people, the art project provided them an alternative to a life of crime in one of the local drug gangs. Plus, it gave these young people something that they could positively identify with. Not just in Rio, but in communities around the world, individuals have been using street art to transform dull parts of a city into vivid representations of local identity.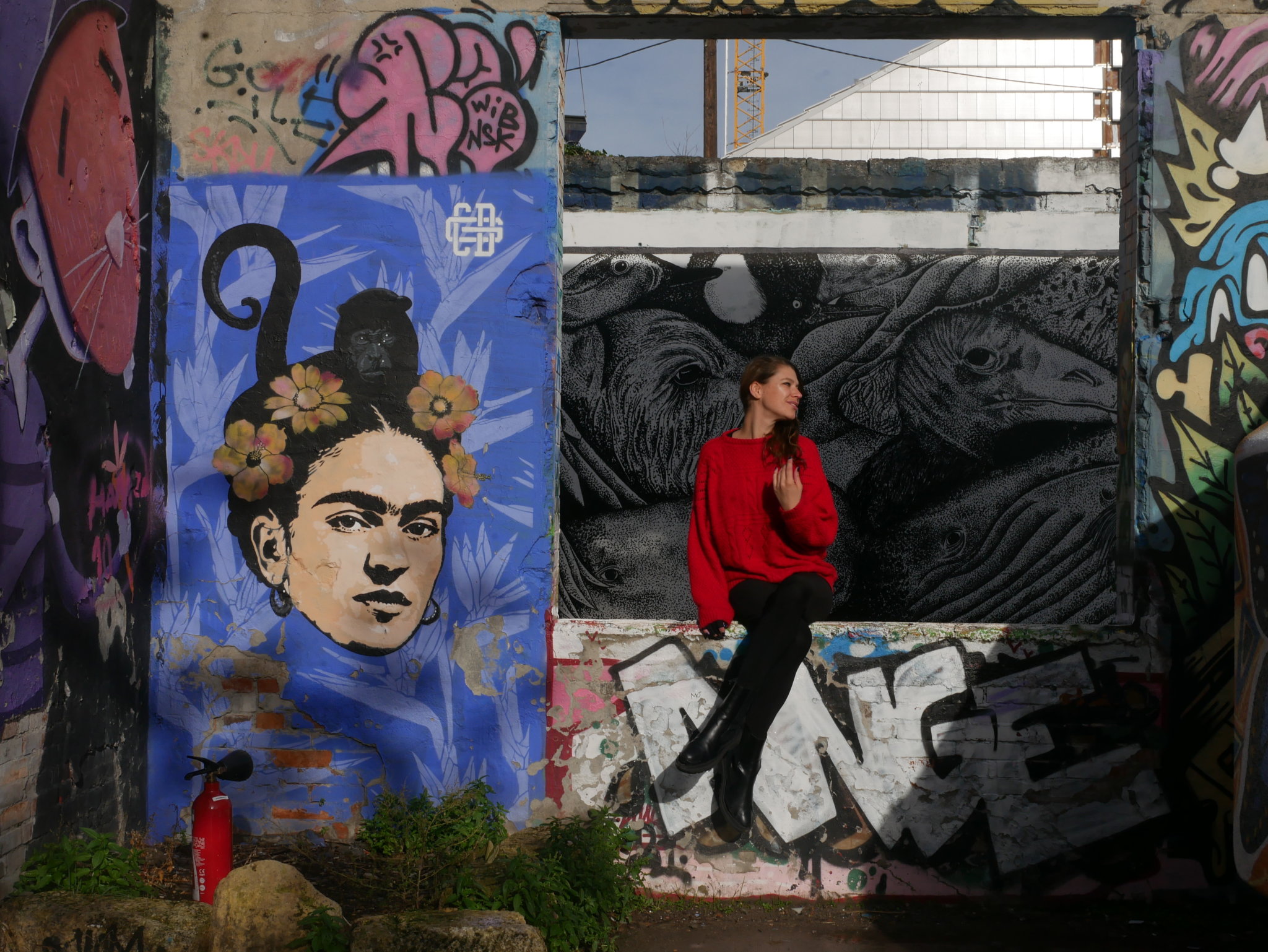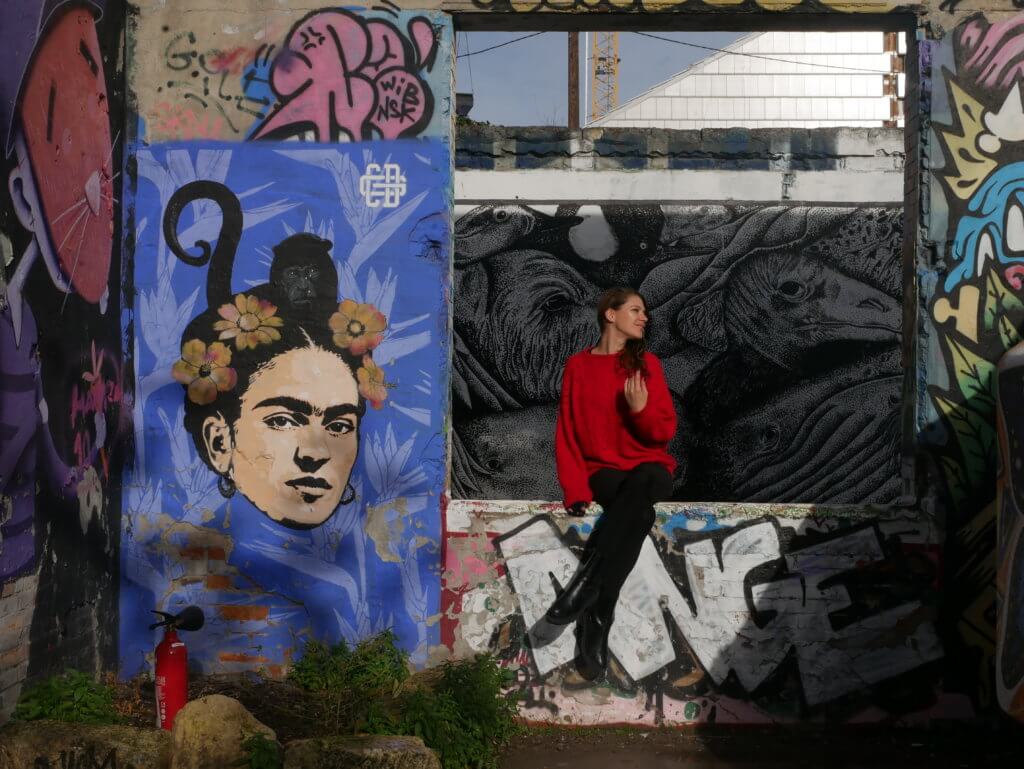 The street art scene in Bordeaux reminded me a lot of Rio and also the city I currently call home, Berlin. Street art has regenerated the right bank of Bordeaux and a lot of the abandoned buildings here like the Darwin ecosystem for example. After the departure of the military in 2005, this former barracks became a favoured destination for graffiti and street artists.
They paved the way for its sale and ultimate transformation into a community space which currently houses a co-working space, an eco friendly skatepark, an organic restaurant and grocery shop Magasin General & tonnes of events, from yoga classes to festivals. Darwin was the start. Former prime minister Above all Mayor of Bordeaux, Alain Juppé started a massive regeneration programme to bring back the riverfront to life, pedestrianise the city centre, clean up the architecture and install a hi-tech tram system.
Walking along the waterfront, it is hard to visualise how much the city has changed. Even in the inclement weather, along the riverbank I encounter skateboarders, joggers and cyclists while in the bars and cafes, there is a lively presence of the Bordelais, undeterred by the rain, enjoying a glass of wine and some nice charcuterie. The pace of life is distinctly unhurried and calm. It reflects in the locals you meet. I am greeted with a smile wherever I go. I like my grumpy Parisians but this is a side of France I could get used to and enjoy.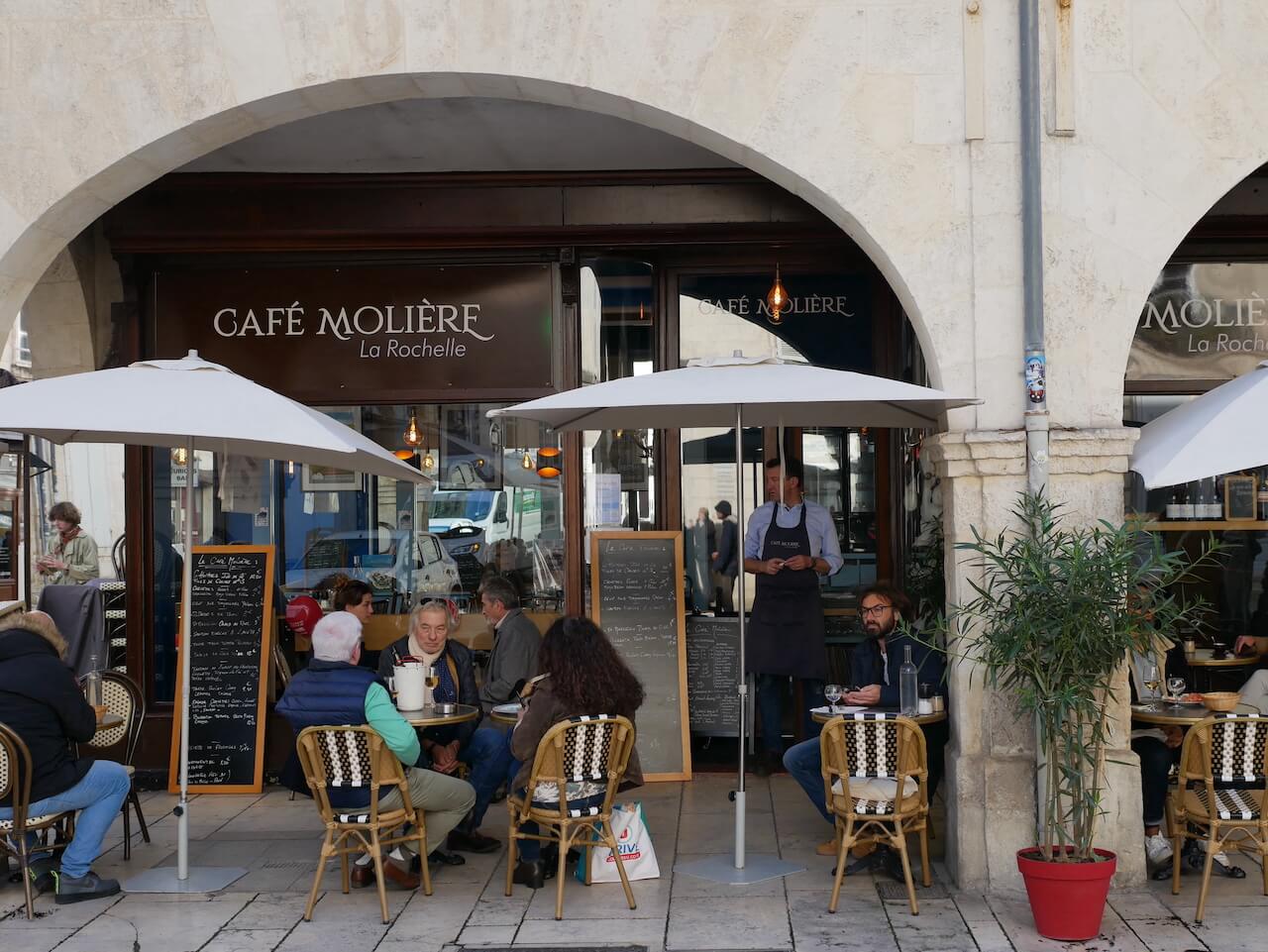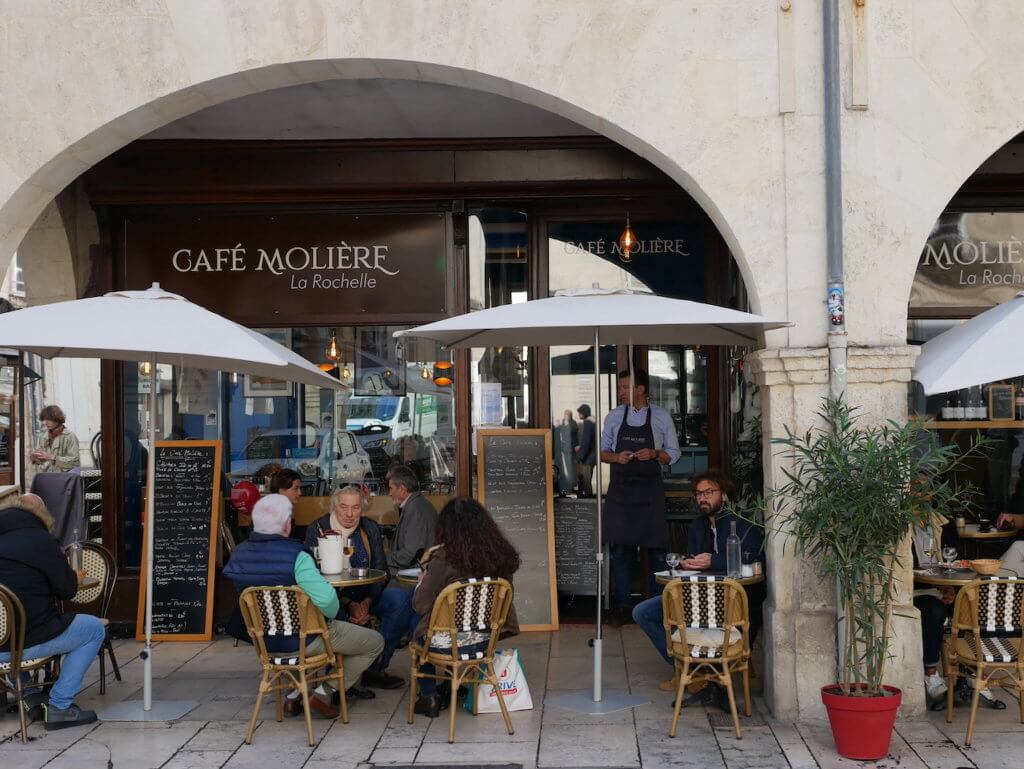 Two days is not enough to see Bordeaux but I've seen enough to want to come back. Excellent train connections also offer the possibility of visiting other parts of Nouvelle Aquitaine like Arcachon and Dune du Pilat. If you are a comics lover, you may also want to visit Angoulême which is just 35 minutes by train to Bordeaux. While there is joy in revisiting old places, sometimes new places offer us the chance to experience something we didn't expect, something new within ourselves. Change comes slowly but as Bordeaux has shown, it brings back the possibility of something new and that is something to celebrate.
This post kicks of a new series of features where I share with you some ideas and inspiration for visiting the region of Nouvelle Aquitaine, specifically the cities of Bordeaux, Angoulême, Cognac and La Rochelle. These guides and trip was made possible with the kind support of Nouvelle Aquitaine Tourisme and Atout France but the views expressed here, good and bad are entirely my own.