Situated in the trendy Friedrichshain-Kreuzberg district in a former Bishop's Palace dating back to 1874, The Grand Hostel Berlin is a hostel that combines a bit of old world Berlin charm , great hospitality plus has a stunning library bar.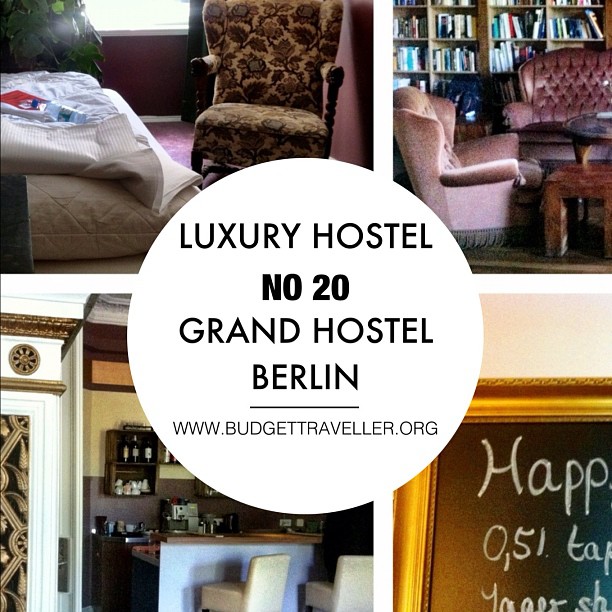 The location
The location is excellent, just a 3 minute walk to the Möckernbrücke station from where you can access the U1 and U7 lines.  It's in a quiet neighbourhood so this hostel is the perfect place to relax in after a long day and also gives visitors convenient access to Berlin and it's fabled nightlife.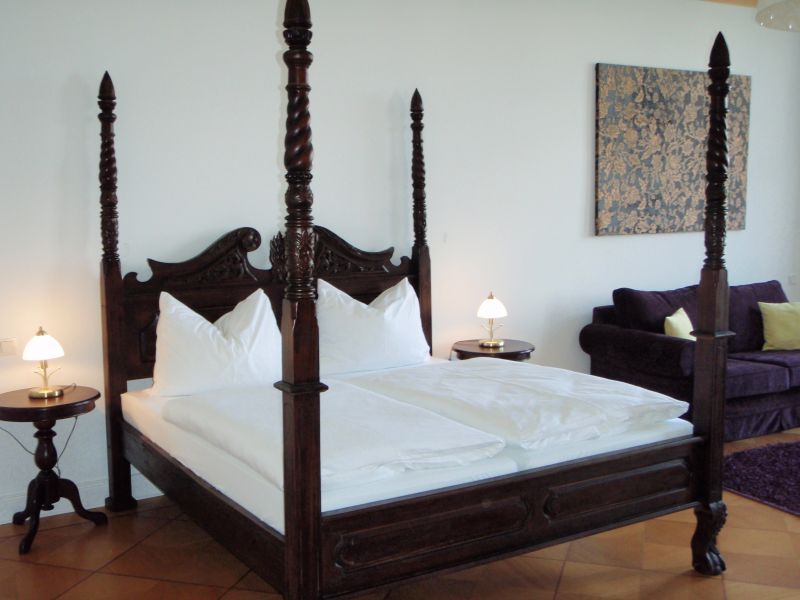 Rooms and bathrooms
Card key access gives you access to the rooms-very secure. The shared dorms in Grand Hostel are clean and well maintained- they all have flat beds and no bunks. Beds are spaced out nicely. Rooms have high ceilings and come with beautiful bay windows that give the rooms a nice light, cosy feel. Double rooms are beautifully furnished with the a bit of old fashioned charm- potted plants, dressing table and walk in wardrobe.  My only minor gripe would be the extra 3.50 euros for linen and towels for 2 euros.
Common bathrooms are clean and plentiful on each floor. They come with hairdryers.
Facilities
On check-in, guests are offered a free cup of coffee or tea or water at check-in which is a nice gesture after a long journey. Coffee machine is great here btw.
The staff here are a real credit to the hostel and some of the best I've encountered on my luxury hostels tour. Professional, courteous and always willing to help- it's 5 star hotel service.
Another standout feature of the hostel is the library bar they have. It's impossibly cool with volumes of old dusty books from floor to ceiling that you can have a nosy through while enjoying your coffee. During the day, I spent a lot of time sitting on one of the leather armchairs reading a book or just catching up with friends on my laptop with the help of the free internet connection. In the evening the library/common room becomes the meeting point with the bar opening up. Morgan, the bartender running the show knows how to make a mean cocktail and keeps guests entertained with his banter. I spent a large part of my evenings at the Grand Hostel chatting with Morgan and the guests.
There is no breakfast included. However the hostel's very own Grandwich Bar just next door to the hostel offers a good breakfast, variety of delicious sandwiches, paninis and traditional german food at decent prices.
If you're visiting the hostel on Wednesdays they currently are offering a free pasta dinner which is a great excuse to meet fellow guests.
The hostel staff also offer a walking tour of Berlin and run a pub crawl on Fridays. They offer an in-house bicycle rental for 10 euros a day ( 50 euro deposit required)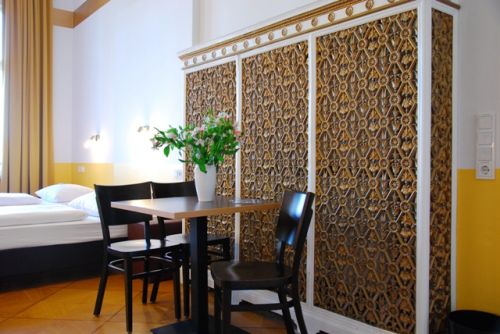 What makes this a luxury hostel
It's a great experience staying here- the combination of old Berlin Charm, beautiful interior décor and  great service from staff make you feel you are staying in a hotel more than a hostel-a great experience. With the cool Library bar and spacious, bunk less dorms makes this an ideal base for exploring Berlin.
Top tip
You're just a short walk away (Mehringdamm 32 ) from kebab heaven: ask staff for direction to Mustafa's. The kebabs here have the perfect balance of meat, sauce, vegetables and bread. The meat is nice and juicy. The vegetables they use are fresh plus you get fried potatoes too which is genius. A squeeze of lemon juice and….food heaven. Warning: Queues are huge here so grab a bottle of beer so ease the pain of a long wait. It's worth it in the end.
The Journey
The hostel is a short walk away from Hallesches Tor and Möckernbrücke ( U1, U7) which connects you nicely to the rest of Berlin.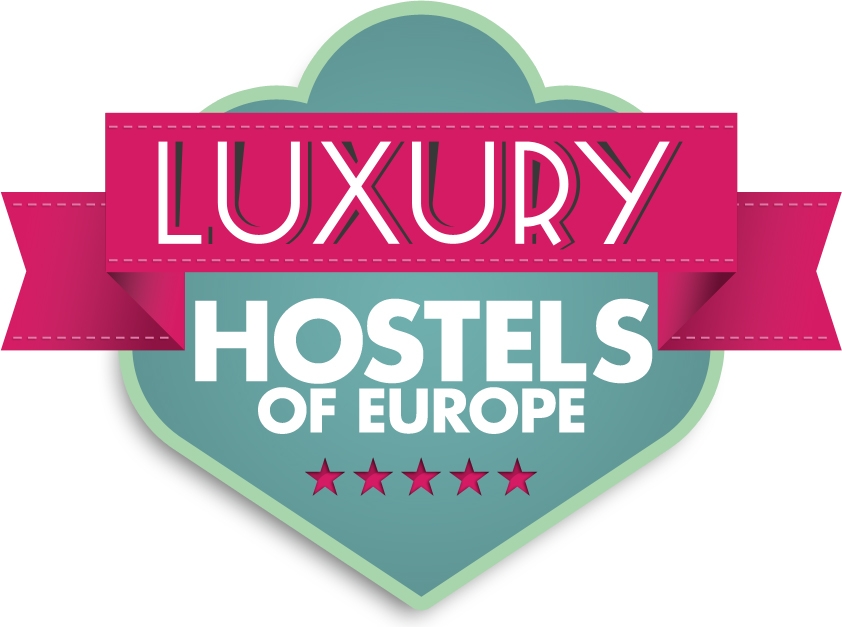 To book
Book at Grandhostel-berlin.de
Room prices vary according to season and start from 12€ a night for a bed in the 6 bed salon , 40€ for a twin or double with shared bathroom  or 60€ for a double room, ensuite
Tempelhofer Ufer 14
10963 Berlin
Tel:  +49 (30) 200 95 45-0
Email: [email protected]