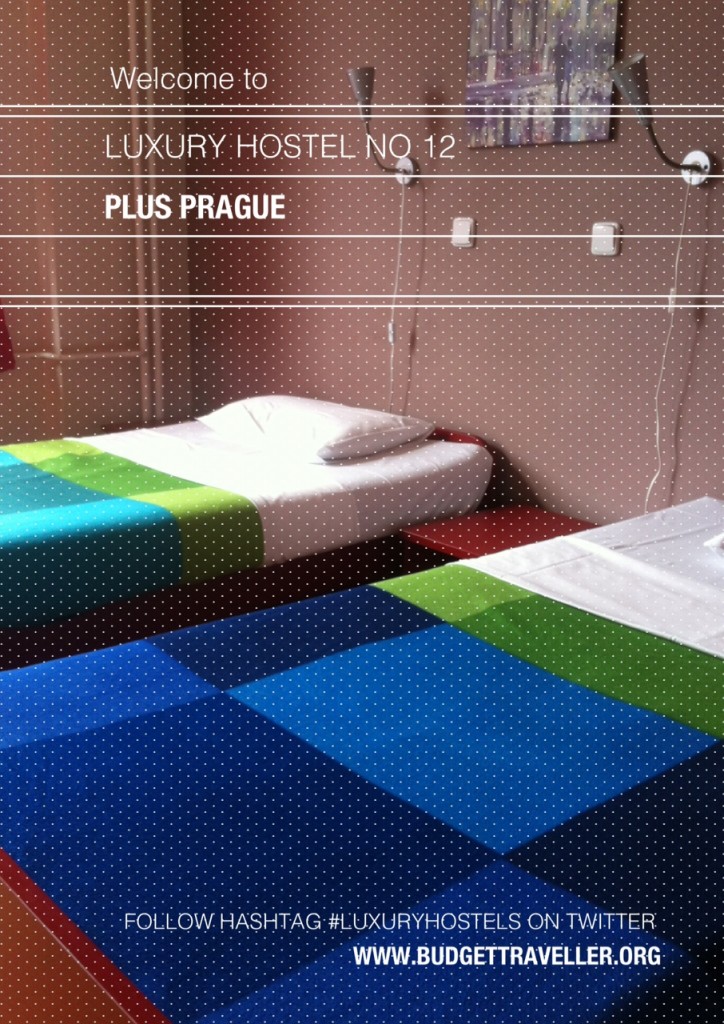 If you're looking for an alternative view of Prague, then Plus Prague just might be the hostel for you.
Location
In the beginning , the location of the hostel in Praha 7 can seem a bit of drawback.
However, having visited Prague 3 times before and stayed in the Old Town , this time I was looking for a different view of Prague.
There is a tram stop just a hop skip and jump outside of the hostel which drops you into Malastrana in 15 minutes so that was pretty convenient.
Plus Holesevice train station is just one stop away so it's convenient if you're coming into Prague by the train.
It's on a quiet street- there are a few grocery shops nearby where I could buy basic essentials and pick up a half a litre bottle of the local pilsner beer for around 50p.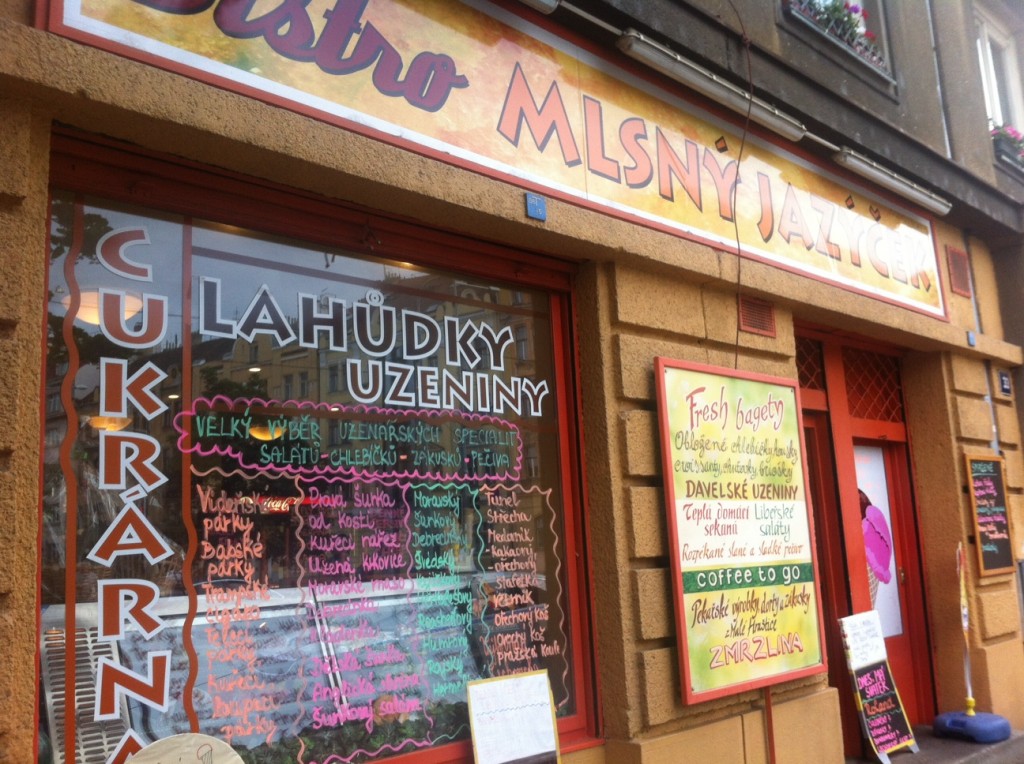 Further up the road was a busy little bakery packed with locals called Mlsny Jazycek Bistro where you can get buy fresh bread, slices of locally produced salami and cheese to create your own sandwich and cost wise-it came to only 2 euros which was a bargain.
The other great thing about the location is discovering Cross Club– just a few minutes walk from the hostel. Didn't encounter too many tourists or guests from the hostel, mainly locals. Very alternative. Even if you're not into drum and bass you will love this place. Nice outdoor seating area to chill in, choice of 2 bars to drink in and also 2 nightclubs.
The interiors are like something out of a futuristic sci-fi movie like Bladerunner or Matrix with pipes, spikes and shafts that change colour according to the music.
Plus Prague hostel-Highlights
The hostel itself has cool range of facilities like swimming pool, sauna and a nice onsite restaurant and bar.
In the evenings, bar gets busy and doubles up as social space/nightclub and often hosts it's own themed nights for guests so a good place to start your evening in Prague.
Rooms are clean, comfortable and quite spacious with ensuite bathrooms in all the dorms and private rooms.
All the beds come with a private reading light and power socket to power your gadgets.
They also have the girls only Plus Girls dorms where you get supplied your own towels , hairdryer plus complimentary cosmetic pack
Staff are friendly and efficient.
Hostel has an onsite 'travel shop' where they can book you into local activites like pub crawls, skydiving, concerts and various organised tours.
Also the free 'new europe' walking tours leave from the hostel so that it's quite handy if you're looking to get an idea and feel of the local history and landmarks.
Price point is really excellent- for a bed in an 8 bed dorm, ensuite, prices start around 10 euro mark which is great value going upto 45 euros for a private room, ensuite if you're travelling as a couple or with a friend.
What could be better
Few minor quibbles to mention:- wifi in the common room area is excellent but non-existent in their rooms.
Curtains in the bedrooms could be a bit thicker and prevent daylight from flooding in.
In terms of meeting fellow travellers, I got lucky and met a really cool group of travellers and had a sensational night out in the town with them.
However, I noticed the big groups of the tour operators-Busabout, Topdeck dominated the scene. This is a problem for most large hostels catering for groups but I think more can be done to identify and cater to solo travellers.
Plus the breakfast was quite basic and could be improved.
Verdict
Overall, a positive experience and a new perspective of Prague gained.
The out of town location means it is a 15 minute jaunt into town but on the other hand, it also offers you a chance to get off the beaten track and check out places that are off the tourist radar.
Cool bunch of facilities like the onsite swimming pool and sauna which is a rarity for hostels is a big plus and for the price of just 10 euros for a 8 bed dorm, ensuite , this hostel represents great value.
More can be done to improve the guest experience in terms of breakfast, more focus on solo travellers and better wifi signal in rooms.
Overall, it offers something different and unique from other Prague hostels so if that sounds like your game, then do check out Plus Prague on your next trip to Prague.