Nestled on the southwestern coast of France, is the charming fishing town of La Rochelle. Characterised by a rich maritime history, La Rochelle's roots are reflected in the way the medieval old town has developed around its old harbour or Vieux Port, the half timbered houses, the lofty 17th century arches covering the passageways. This was my 3rd visit to the city and the place grows on me with every visit. In this post, I'll share with you some of the best things to do in La Rochelle.
PS I visited La Rochelle as part of a 5 day railtrip across the region of Nouvelle Aquitaine. If you missed, here are my earlier guides to Bordeaux, Angoulême and Cognac which all share excellent rail connections with La Rochelle and can be combined, for a short break or longer visit.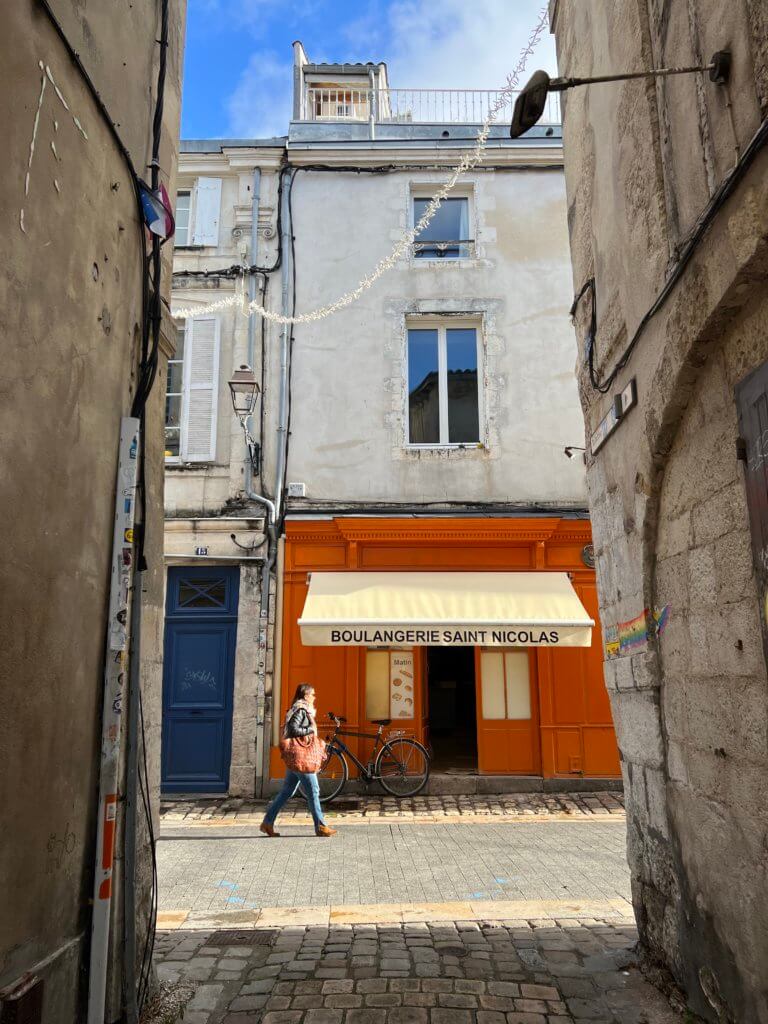 1. Walk the streets
We were blessed with the perfect afternoon, late Autumn late sunshine and the clearest blue sky with fluffy clouds which made it a joy to photograph the buildings and minute details of this lively seaport town.
With its 17th Century arcaded streets, there is a feeling of walking back into history in La Rochelle. It's architecture has been well preserved and looked after.
The best streets to roam include the Rue du Palais, la Rue du Temple, Rue Chaudrier and Rue des Merciers.
The street names reflect the unique history of the place- la Rue du Temple reflecting the town's association with the Knights Templar for whom La Rochelle was a key base.
Rue des Merciers was the haberdashers street and even in the present day, it is the shopping heart of La Rochelle with many trendy upmarket fashion labels and boutiques setting up shop here.
Finish your walk in the former fishermen's district, Gabut. Located next to the Vieux Port of La Rochelle, Gabut, with its colourful wooden houses ( a legacy of the town's rich trading history with Scandinavian countries ) & rich graffiti art is a must visit on any trip to La Rochelle.
2. Musee Maritime
This is the place to learn about the maritime history of La Rochelle and to explore the design of some sea faring vessels of importance. You can walk around these ships as well, including a meteorological vessel. A series of interactive exhibits will engage you, especially the younger members of the family. There is a restaurant or a number of tables where you can eat your own packed lunch. Entry to the La Rochelle Aquarium is half price upon showing the Musee Maritime ticket.
Address: Place Bernard Moitessier, 17031, La Rochelle, France.
Entry Fee: €8 for adults. Children under 18 and students under 26, go free.
3. Aquarium La Rochelle
This fantastic aquarium is open 365 days a year and is one of the biggest aquariums in France. Covering an area of 17,222 sq feet, the 36 aquaria display 12000 animals, spread over 600 different species.
Address: Quai Louis Prunier, 17000 La Rochelle, France.
Entry fee: Adults: €17.50 Children: €12.50
4. St. Louis Cathedral of La Rochelle
St. Louis Cathedral of La Rochelle or La Rochelle Cathedral is an imposing Gothic structure, which has been named a national monument since 1906.
The first stone of the Cathedral was laid down in 1742. This Roman Catholic Church is characterized by a cupola with paintings by William Bouguereau and a late medieval Gothic bell tower.
Address: Rue Pernelle, 17000 La Rochelle, France.
5. Tour de la Lanterne
Embracing the Atlantic Ocean and as the official gateway to La Rochelle, the towers are a reminder of how heavily fortified the city was back in the 12th century. Highly recommend visiting one of the towers just to enjoy the dreamy panoramic view of the city and also the other towers. A single ticket (€9.50) gets you access to all entry the three towers (free entry for under 18s and 18 to 25 EU nationals.) My favourite is Tour de la Lanterne or Tower of the Lantern which was originally a lighthouse to help guide boats into La Rochelle's harbour. This 15th century stone edifice has a conical spire and from a distance, presents the image of a church. In later centuries, the structure served as a prison and whilst climbing up to the top of the tower you can witness the more than 500 year old graffiti of the inmates. There are rooms at regular intervals displaying the history of the place and from the top you get a terrific panoramic view of the the city and the water.
Address: Rue sur les Murs, 17000 La Rochelle, France.
6. Musee du Nouveau Monde (Museum of the New World)
When the frontiers of the New World were opened up to the people of France from the sixteenth century, many French people sailed to the New World in anticipation of fresh opportunities. La Rochelle serves as a major port of exchange and emigration. The Museum of the New World, highlights the wealth and acquisitions of a ship owner's family from La Rochelle, who later became plantation owners in Santo Domingo.
Address: 10 Rue Fleuriau, 17000 La Rochelle, France.
Entry Fee: €8 for adults while kids under 18 and students have free entry. The museum offers free entry on the 1st Sunday of each month (except July and August).
7. Reserve Naturelle Marais d'Yves
This is a beautiful nature preserve just 15 kilometres south of La Rochelle. The 192 hectare reserve harbours 250 bird species, which can be observed through telescopes from the free nature centres. This is an ideal day trip for nature enthusiasts or families with children. Discover myriad frog, flower and insect species too, across the wetland trails.
Address: Ferme de la belle Esperance, 17340 Yves, France.
Where to eat in La Rochelle
La Rochelle is food heaven. Every meal here is a celebration of food, of local identity and of life. Start your foodie safari around the wonderfully chaotic and colourful 19th century market, Marché des Halles. Here, under the beautiful wrought iron arches, you can savour the best of local produce and find the best products of the region: from potatoes from the Ile de Ré to the Charentais melon and saltwort.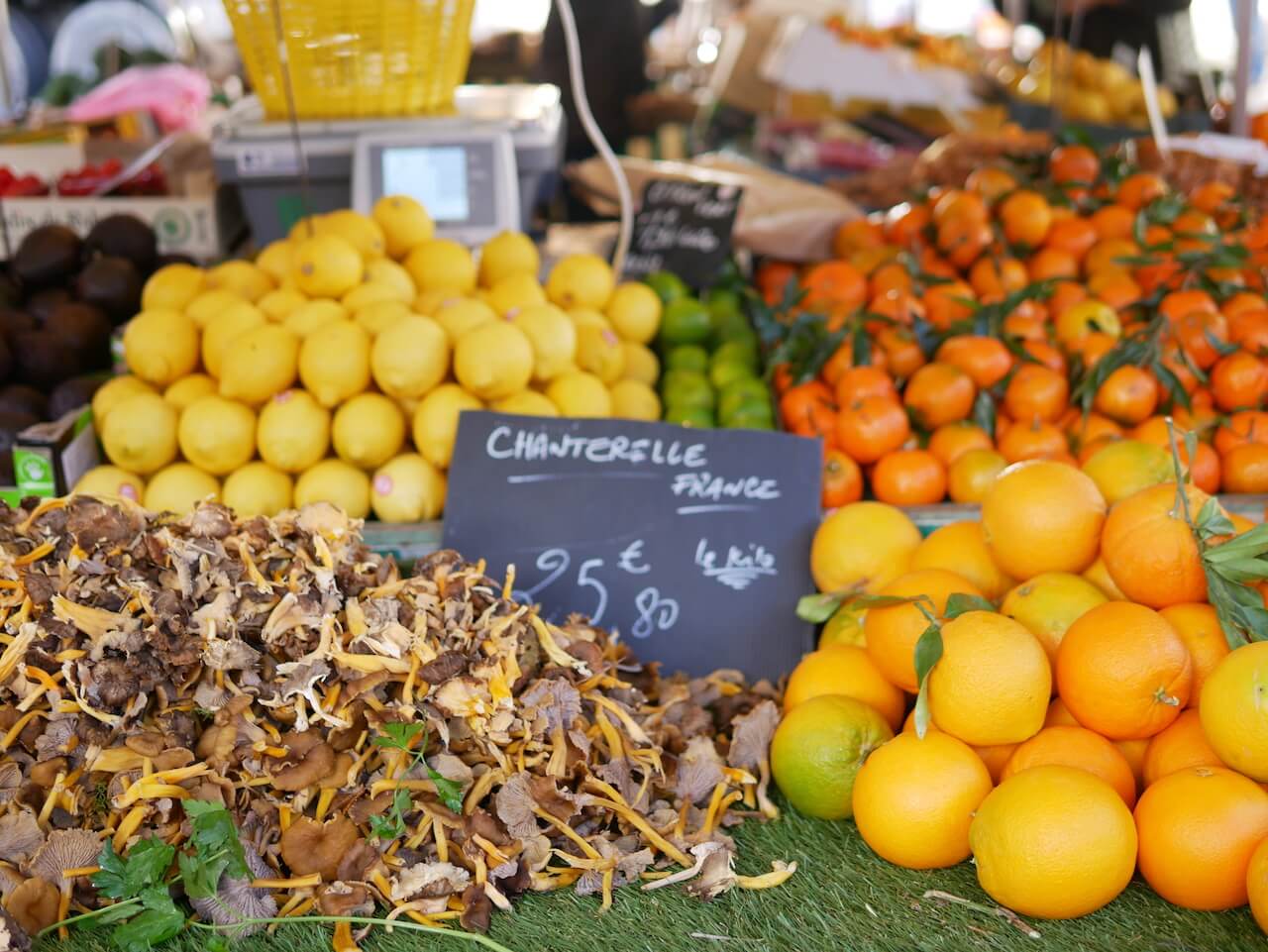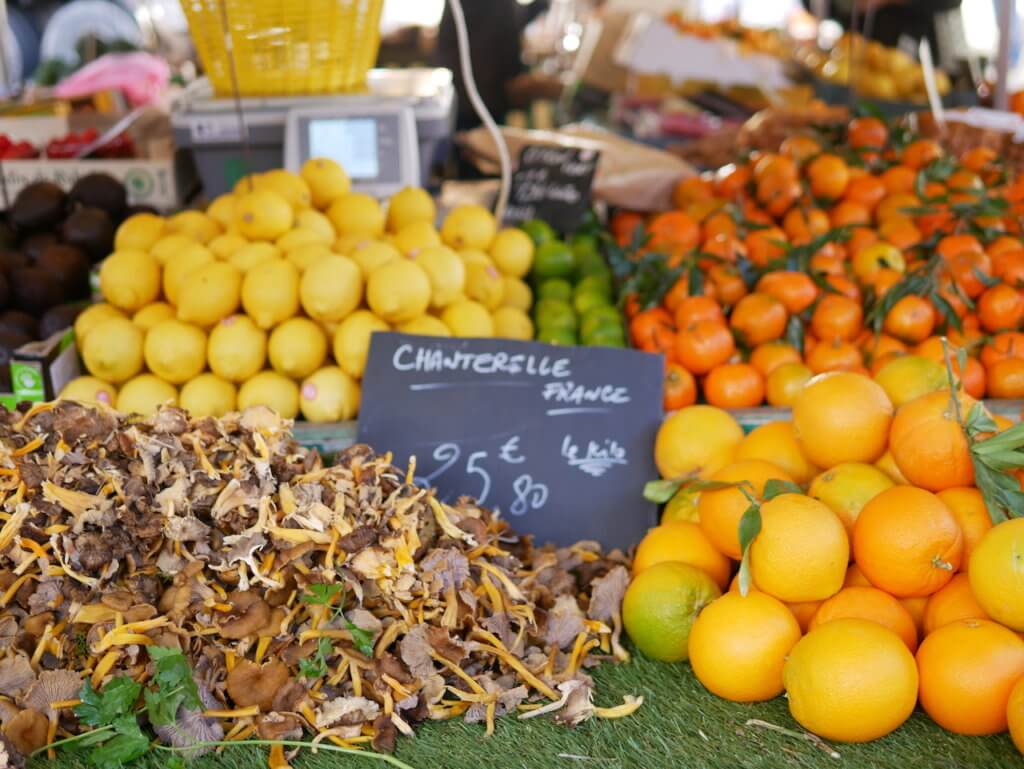 The big market days are Wednesdays and Saturdays when the market spills out onto the streets of Rue Thiers / Gambretta and you will discover a wide variety of local food producers
For the best local breakfast, if you love oysters pop into the stand of Huitres Breuil right in front of the market. The oysters are really affordable and you can also enjoy a small glass of local white wine.For a healthy and tasty lunch pop into the local La Jardin du Marché. Everything on the menu is locally sourced and organic. To finish, no trip to La Rochelle is complete without an aperitif at La Guignette where you can savour their house speciality, the 'Guignette', a cheap, colourful homemade fizzy fruity alcohol drink created on the premises.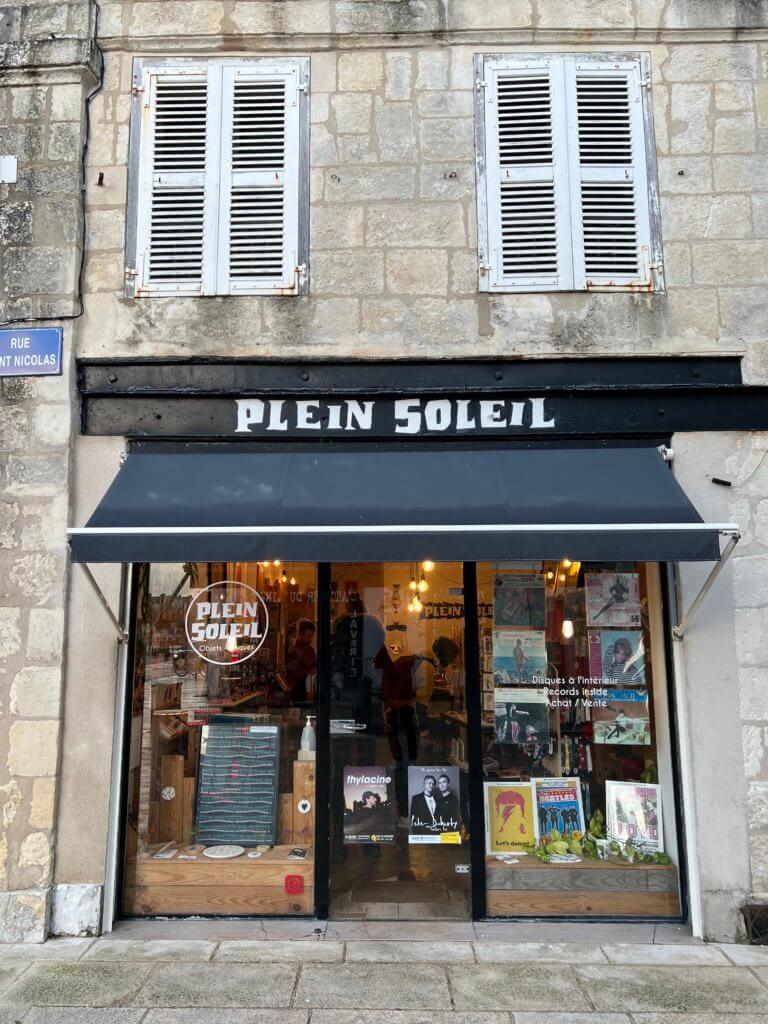 Top tip: Packed with cool, original gift ideas, great selection of comics and a fantastic selection of vinyl, you're sure to find your bliss in Plein Soleil. As an independent record seller for the past twenty years, Damien is a man of great taste. Among his offerings, you'll find records from the excellent label Born Bad Records.
Where to stay in La Rochelle
Autumn/Winter is when you can get some amazing deals on hotels in La Rochelle compared to summer peak season rates.
On my first trip, I stayed in the elegant and very central 3 star Hôtel Best Western Premier Masqhotel La Rochelle where searching via Booking.Com I can find rates for double (room only) for around €100.
On my second visit, I stayed in the slightly more affordable and comfortable Hotel Kyriad in La Rochelle when you can find double rooms for as little as €70.
On the third and most recent visit, we stayed in the Ibis Budget Hotel La Rochelle which is about a 15 minute walk from the harbour. As you would expect with any Ibis Budget hotel, the rooms are clean and comfortable with a really good shower, a fantastic buffet breakfast served in the ground floor lounge plus the added benefit of an outdoor swimming pool that is open during the summer season. Room rates start from €65 a night.
This post is the 5th and final post in a series of features where I share with you some ideas and inspiration for visiting the region of Nouvelle Aquitaine, specifically the cities of Bordeaux, Angoulême, Cognac and La Rochelle. These guides and trip was made possible with the kind support of Nouvelle Aquitaine Tourisme and Atout France but the views expressed here, good and bad are entirely my own.