It's not often you visit a hostel that boasts not one but TWO swimming pools in addition to a Turkish bath, steam and sauna room but there's so much more to Plus Florence than those eye watering facilities.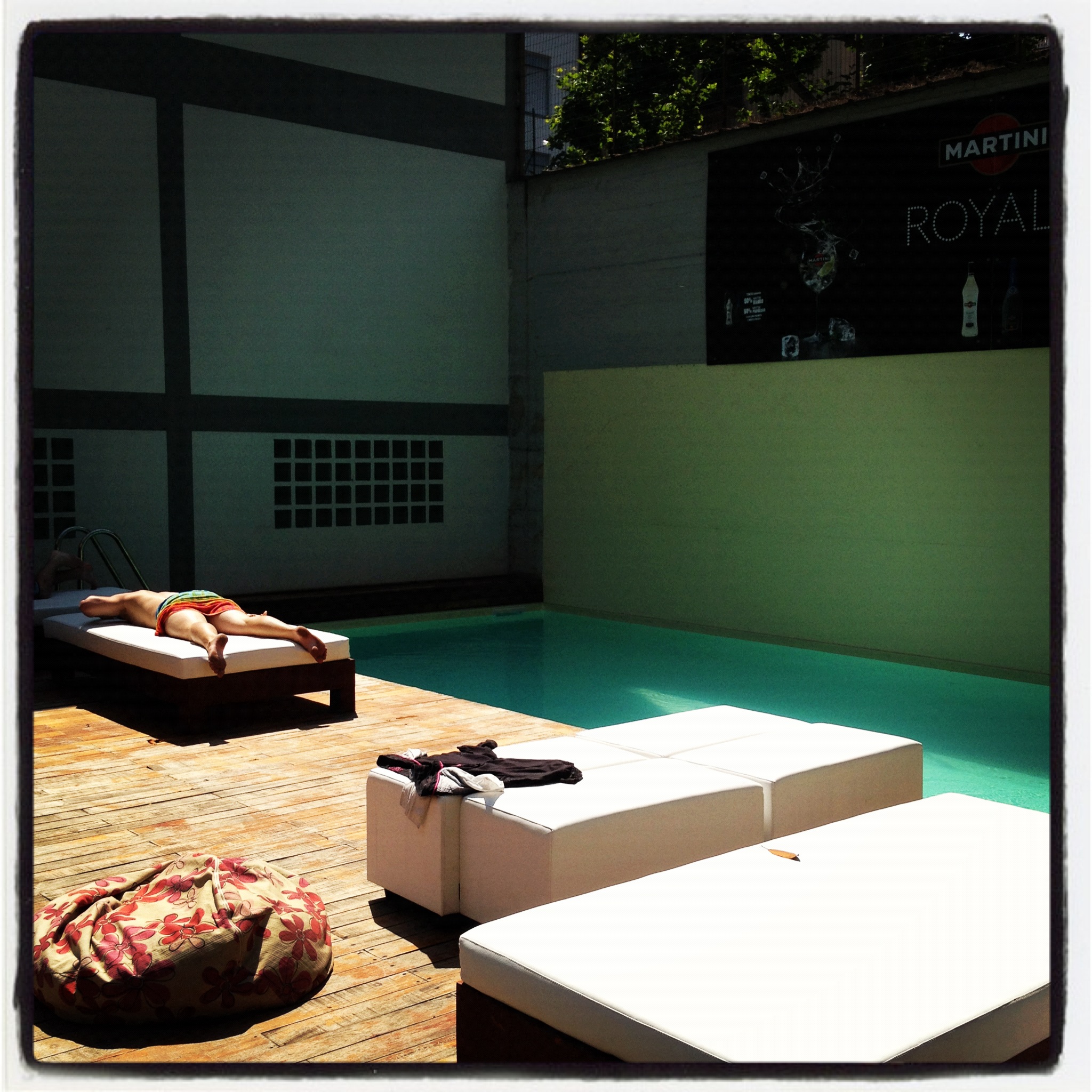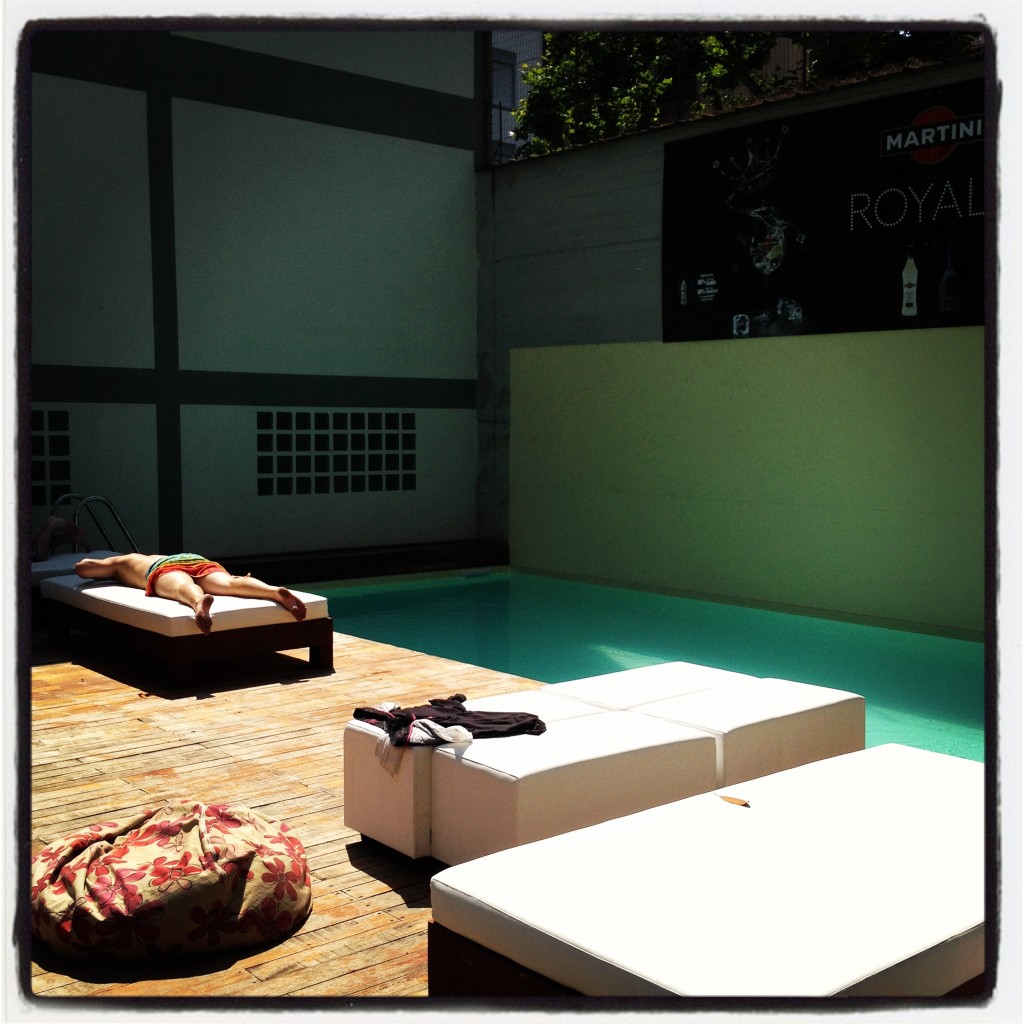 Location
Plus Hostels Florence is in a nice quiet location, about a 10 minute walk from Firenze Santa Maria Novella Station. From the hostel, a short walk brings you past the markets to the Duomo and historic core of the city.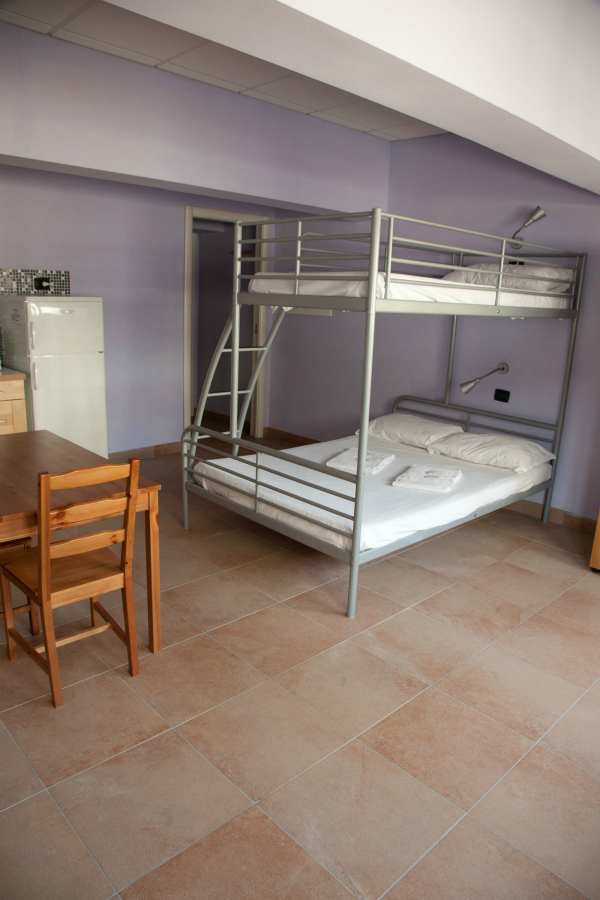 Rooms and Bathrooms
The rooms are akin to what you would find in a budget hotel: clean, spacious and come with ensuite bathrooms.
You have lockers within the room, dressing table, mirror and also a small TV.
Beds come with a reading light and also a power socket to charge your gadgets.
The hostel also have family friendly mini-apartments that come with all of the above plus fridge, microwave but no cooking facilities.
Tip: If you're not in the party spirit, choose a room in the top floor where it is much quieter.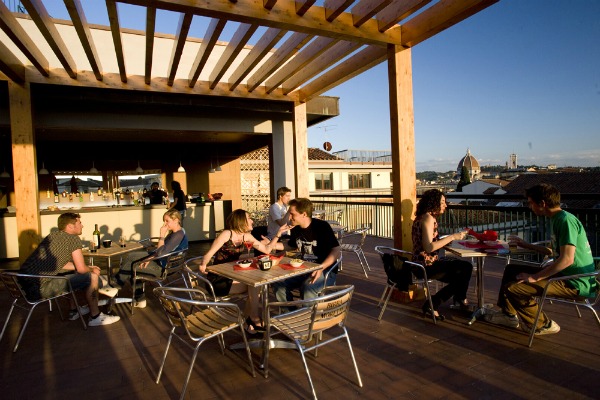 Facilities
The facilities are outstanding here.
You have a huge outdoor pool to cool down after a long day in the heat.
In the winter, guests can access their indoor pool plus Turkish bath, sauna and steam room so for a hostel, these are truly outstanding facilities.
There is a bar by the pool plus they have their own Opera restaurant that offers excellent value meals. Pizzas are excellent here.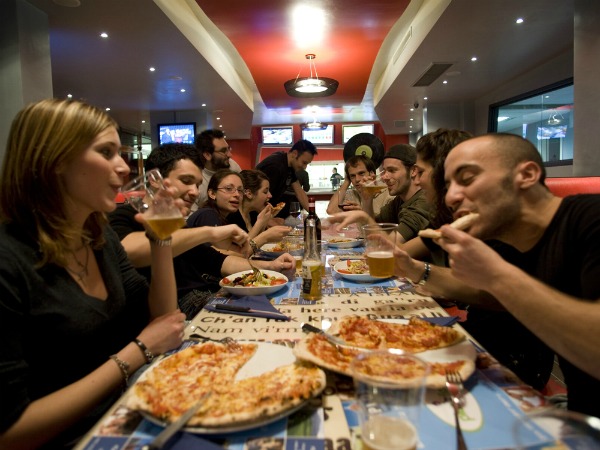 My favourite place in the hostel is their excellent rooftop terrace from which you get some of the best views of the Duomo. When I was there in August, the rooftop bar was closed so I grabbed a €3 bottle of Tuscan red from down the street and spent a few hours in the evening just chilling with a book and watching the sunset over the Duomo and glowing red terracotta roofs of Florence.
Free Wi-Fi  access in the common areas was ok and of a mixed variety in my bedrooms during my stay. Something that could be improved.
Linen is included in the price plus they have free luggage storage to store all your stuff  which is handy.
Hostel also has a travel desk that will answer your travel questions, print your boarding pass, check onward train connection plus also organize local walking tours , cookery classes , visits to wineries in Chianti and trips further afield to Cinque Terre and Amalfi coast.
From 7-11am the hostel offers a buffet breakfast for 6 euros which is a tad pricey but offers quite generous portions.
Other facilities include an on-site laundrette which can carry loads of upto 8 kgs!
Plus also have the 'Plus Girls' 4, 6 and 8 bed dorms where you get a large ensuite bathroom, towels,  hair dryer and a complimentary cosmetic pack within the price.
Verdict
Great location in Florence , top notch facilities like the onsite restauarant, outdoor and indoor swimming pool plus the rooftop terrace makes this is a great base for exploring Florence. If they can improve the wifi, great.
How to get there
The hostel is a 10 minute walk from Santa Maria Novella station.
Factbox
Looking at prices for October 2013, cost of a bed in a mixed, 8 bed dorm starts at just €18.10 a night, bed in the 6 bed female only ' Plus Girls' dorms start at €22.30 a night while a triple bed room costs around €70 a night.
PLUS Florence hostel,
15 via santa caterina d'alessandria
Florence
To finish the review, don't forget to check out our cheap eats guide to Florence plus I've posted a cool video review of Plus Florence by the one and only, Runaway Jane 🙂
Disclaimer: Please note that my stay was sponsored by Plus Hostels but the views represented here are entirely my own