Prague, the capital city of the Czech Republic has tonnes to offer with regards to culture, architecture, food and drink. I've summarised in this post a few of my favourite cool things to do in Prague on a budget. With the help of my friend Rui, I've also got a little video to share with you that covers the tips mentioned. Please note that this isn't by any means a comprehensive list but will give you a flavour of what to expect. Also, please do checkout my recommendations for the 24 alternative best things to do in Prague and my favourite budget places to stay in Prague. Feel free to share in the comments section your tips of your favourite things to do in Prague-thank you!
1) The Prague Astronomical Clock
The Prague Astronomical Clock or 'Orloj' dates from the fifteenth century and is a fine example of medieval craftsmanship. To view the clock you must visit the Old Town Square. The clock face is embellished with gold motifs and a beautiful blue design. Hourly, figures of the apostles and a figure of Death, are seen to strike with the time.
Staromestské nám, 1. 110 00 Praha 1- Staré Mesto, Czech Republic

2) John Lennon Wall
The wall was once an ordinary blank wall with no claim to fame but since 1988 when it started to get embellished, stood as a symbol of expression of love and freedom of expression, particularly that of Czech students. The wall was decorated with graffiti containing images of Lennon and his lyrics. The main message was to spread the pacifist thought prevalent in Lennon's works. The wall has been extensively painted and repainted over the years mainly to suppress the ideology and is a must-see when visiting Prague.
Velkoprevorské námestí, 100 00 Praha 1, Czech Republic

3) Charles Bridge
One of the jewels in Prague's crown is certainly the bow bridge with 16 arches that spans the Vltava River. Historically it was of great importance, being the only connection between Prague Castle and the Old Town from the 15th century but today it serves as a reminder of a wonderful piece of architecture. Want to know the best thing about this bridge? It is pedestrian only. Walking along the bridge is one of Prague's greatest pleasures. Especially early in the morning when you can have the whole bridge to yourself. Drink in the charming riverside scenery, watch the milling crowds and observe the numerous statues that are liberally scattered along your walk.

4) Watch Performing Artists in the Old Town Square
There are few squares in Europe that are prettier than Prague's Old Town Square. What was once the scene of bustling market activity till the turn of the twentieth century is now a hive of gaiety and activity. Watch street performers juggling, playing jazz, providing impromptu concerts and lots more. Visit in the winter to browse one of the best Christmas markets in Europe.

5) Check-out Local Bands at La Loca Music Bar at the Mosaic House Hostel
If the lounge/ restaurant area of the Mosaic House Hostel, La Loca, seems subdued during the day time, at night it takes on a completely new avatar in the form of a happening music venue. Visit for a memorable night out and check out the formidable local talent.
Mosaic House Hostel, Odboru 278/4, 120 00, Praha 2- Nové Mesto, Czech Republic.

6) Eat a Hamburger and Beer at Nase Maso
Cost: 160 KC €6
For the best juicy hamburgers in town, swing by Nase Maso for an affordable bite to eat followed by refreshing beer. You won't regret it.
Dlouhá 39, 110 00, Praha 110 00 Praha- 1, Staré Mesto, Czech Republic

7) Enjoy Trdelnik at the Good Food Coffee and Bakery
Cost: 60 KC €2.20
You mustn't leave Prague without trying traditional Trdelnik and what better place to sample it than the Good Food Coffee and Bakery? Trdelnik is a Czech sweet pastry that is baked on a spit, rather like a piece of meat. The rolled pastry is wrapped around a spit, baked, glazed with sweet syrup and a walnut concoction and is to die for. If you are visiting in the cold winter, don't hesitate to taste it accompanied by warming mulled wine.
Karlova 160/8, 110 00 Praha, 1 Staré Mesto, Czech Republic

8) Go Paddle Boating on the Vltava River
Cost: 150 KC €5.50 an hour
The Vltava is Prague's longest river and winds its way through Prague, being spanned by a total of 18 bridges, of which the Charles Bridge is one. Paddle boating on the river is an enjoyable activity besides providing unique perspectives of the city. At €5.50 an hour it's a deal!

9) Visit the Bridge of Love Locks in Malá Strana
The Bridge of Love Locks is a small pedestrian bridge, near the John Lennon Wall. Though bridges with love locks are not a unique phenomenon in Europe, this one in the Malá Strana district is sure to strike up a debate about whether this should be an acceptable mode of a couples expressing eternal affection for one another.

10) View Cerny's Babies Outside Museum Kampa
If you are a fan of David Cerny then Prague is a wonderland, liberally bestrewn with his subversive sculptures. If you visit Museum Kampa on Kampa Island you will see some enormous babies, with slot machine faces, guarding the entrance to the museum.
U Sovovych Mlynu, 503/2, 118 00, Praha 1- Malá Strana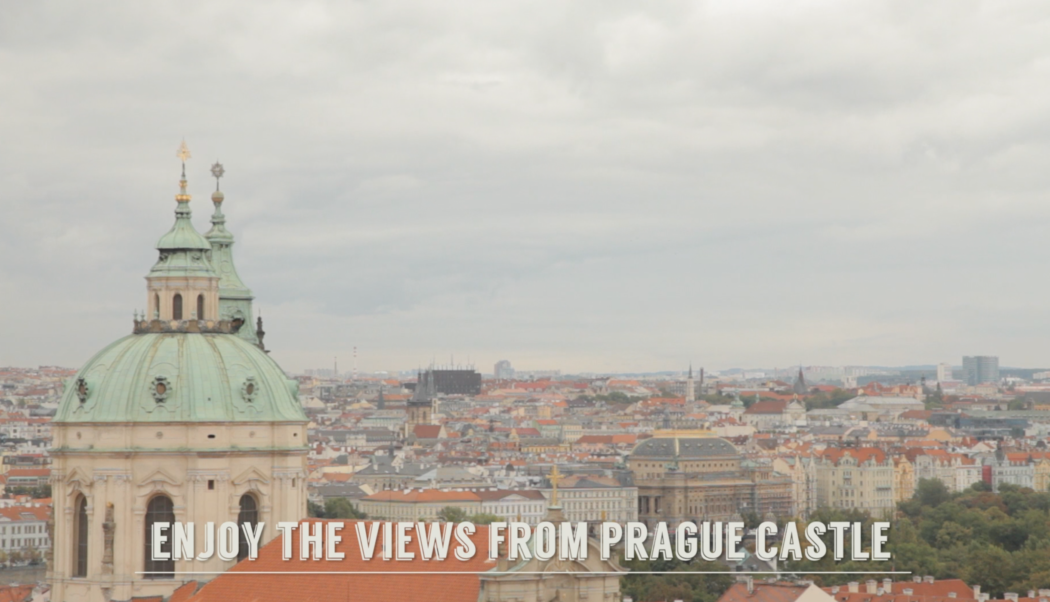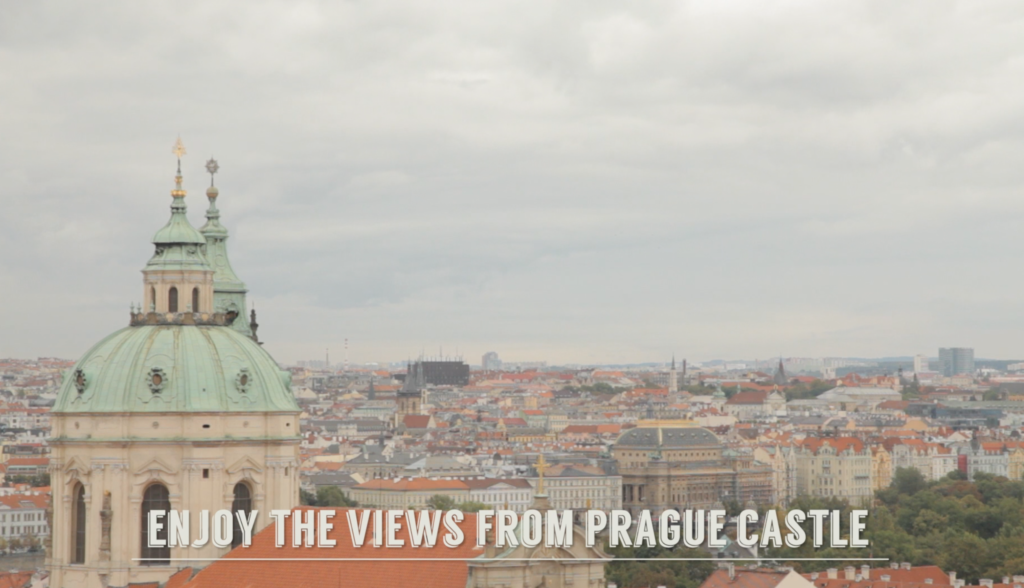 11) Enjoy the Views from Prague Castle
Prague Castle, dating from the ninth century is reportedly the largest ancient castle in the world. The castle complex contains buildings of antiquity, representing a wide variety of architectural styles. When you visit, you will find the Gothic mingling with the Romanesque and the Baroque. Buildings of importance to be visited include St Vitus Cathedral, the Basilica of St George, the Old Royal Palace, and the Black and White Towers.
However, don't miss out on the photo opportunity provided by the panoramic views from the Castle. Stand back, take in the view and capture it on camera for posterity.