It has been a few days since I came back from Western Australia.
Still feels quite surreal that I went half way around the world and finally visited Australia. Finally! I've spent the week suffering from reverse jet lag. I am at times incoherent to my partner, speech blurry from lack of sleep and falling asleep , snoring my face off by the time it is 7pm. It is a bummer. Still, a very small price to pay to visit for what was for me, one of the most beautiful places in the world I've visited.
One week is definitely not enough time to visit Western Australia. My trip was mainly focussed on the South West , exploring the Margaret River region, dribs and drabs of Perth, Freemantle.
For the benefit of you, my reader , I've summarised below some of the key moments and photos which will give you a rough idea, flavour of what Western Australia is all about. Particularly South Western Australia.
This post is a photoessay of my time there but also acts as a guide of what kind of experiences you can expect when planning a week trip to South Western Australia. If you have any questions, feedback please comment below. Thanks for reading and your support.
Rottnest Island
My first day in Australia was spent in the idyllic island of Rottnest which is just 19 kms off the coast of Perth.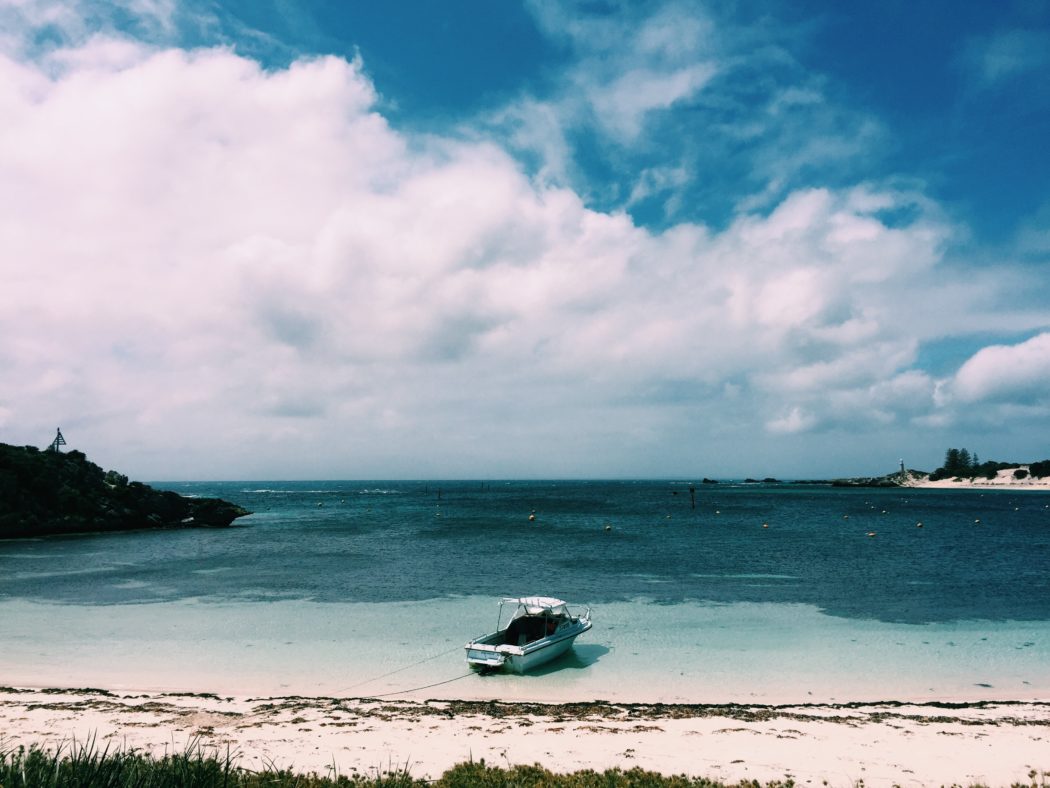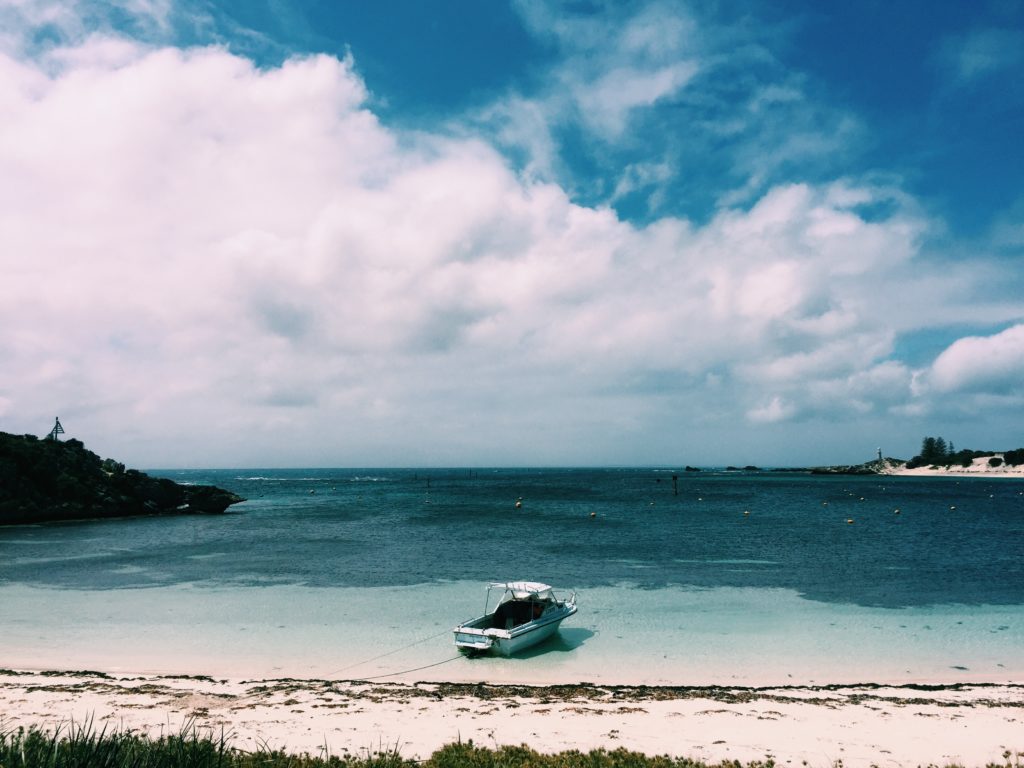 Honestly, it felt like a world away from everything.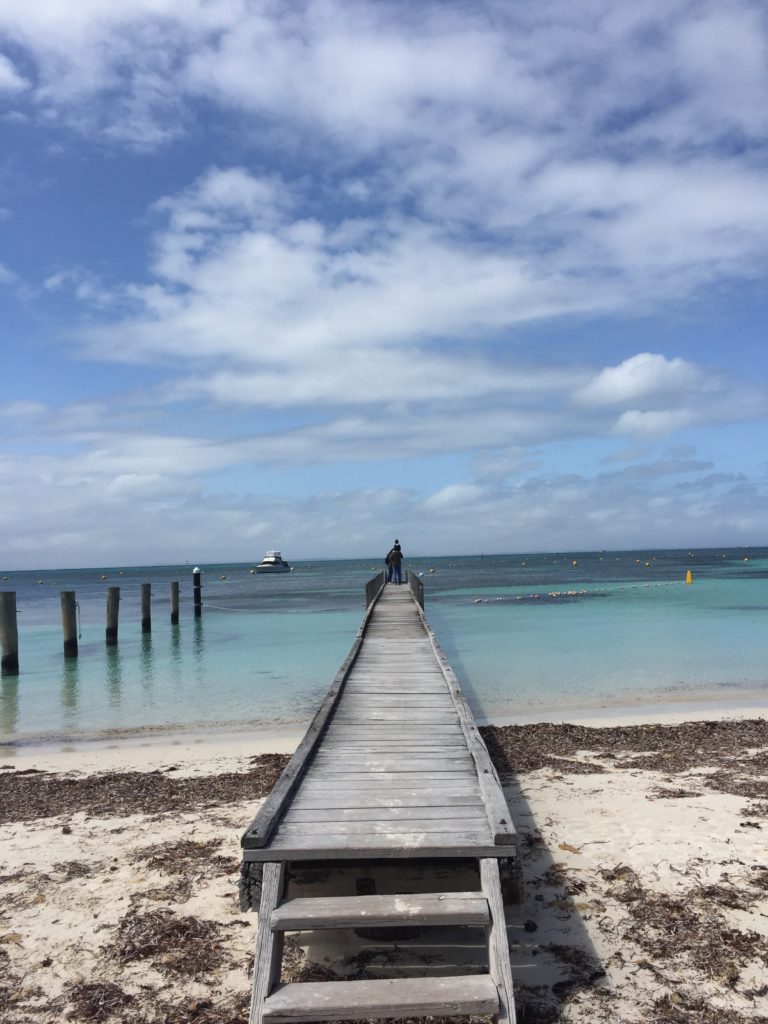 The pristine beaches, turquoise blue waters, spectacular coastal scenery, picturesque lighthouses and relaxed pace of life really put me immediately at ease. After our long epic flight, spending a day soaking in the spring sunshine ( 23c) views, cycling around the island was the perfect day out. At 11 kms wide, the island is easy to navigate by bike.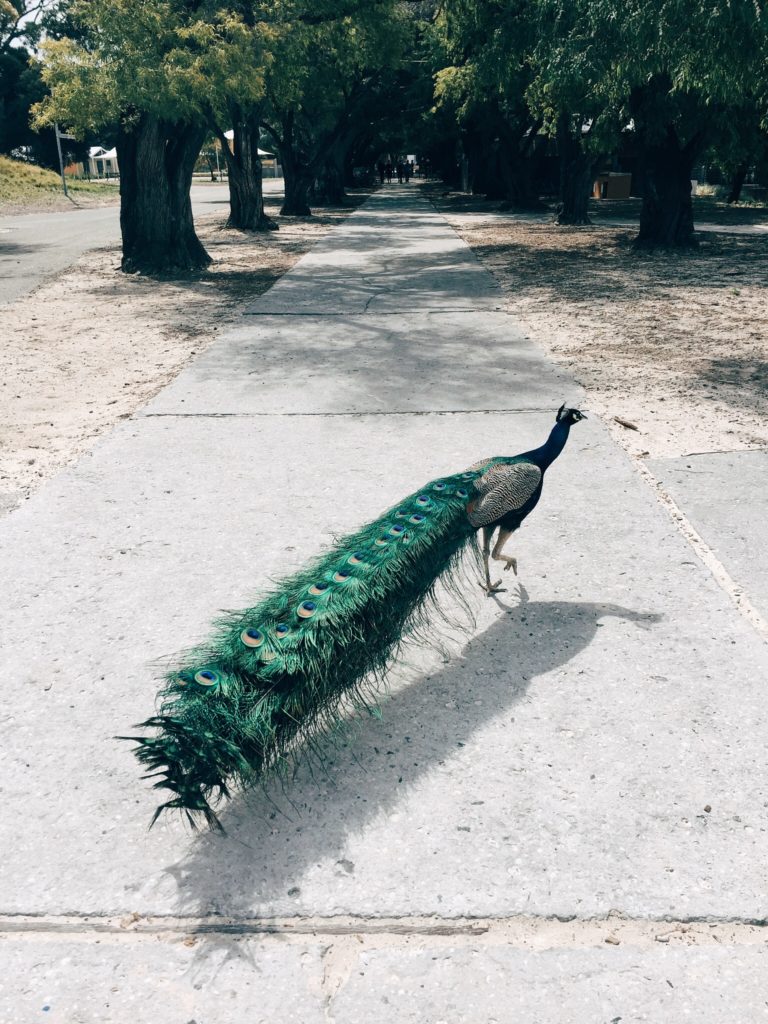 One of the great reasons to visit Rottnest is to witness the island's rich wildlife. The star of the show is the very cute marsupial , known as the Quokka. The quokkas we encountered were tame, friendly creatures, usually sniffing around our bags for food. Getting a photo aka #quokkaselfie alongside these native marsupials was definitely one my highlights of the trip.
When in Rottnest, definitely visit the local bakery were you can sample their delicious range of pies. I tried the 'Rotto', a steak and gravy pie which costs just $5.90.
If you need a caffeine fix, hop over to the Lane next door where the friendly team will sort you out with a fabulous cup of caffeine. At just $3.90, this was probably the best value cup of coffee I had in Australia.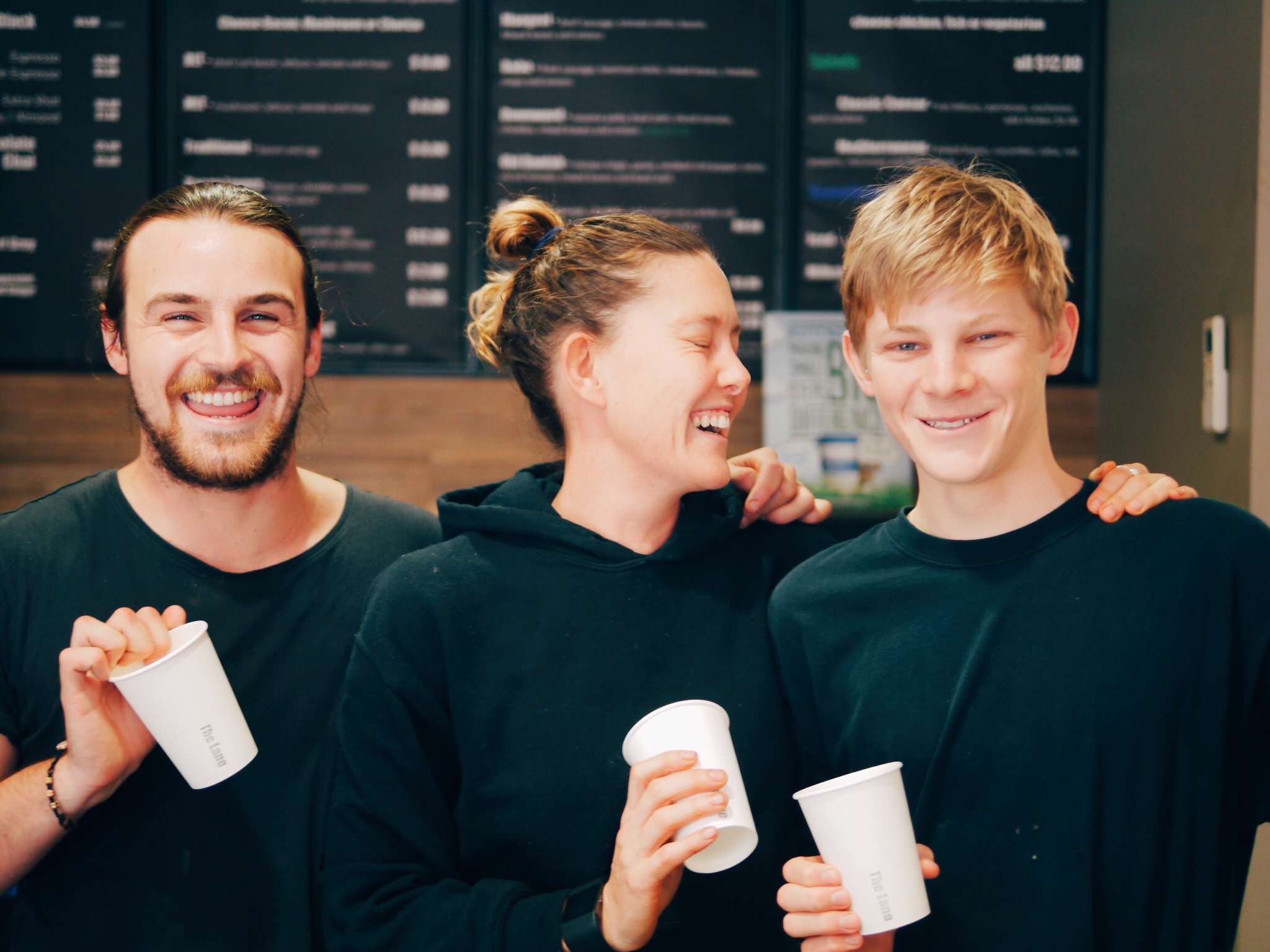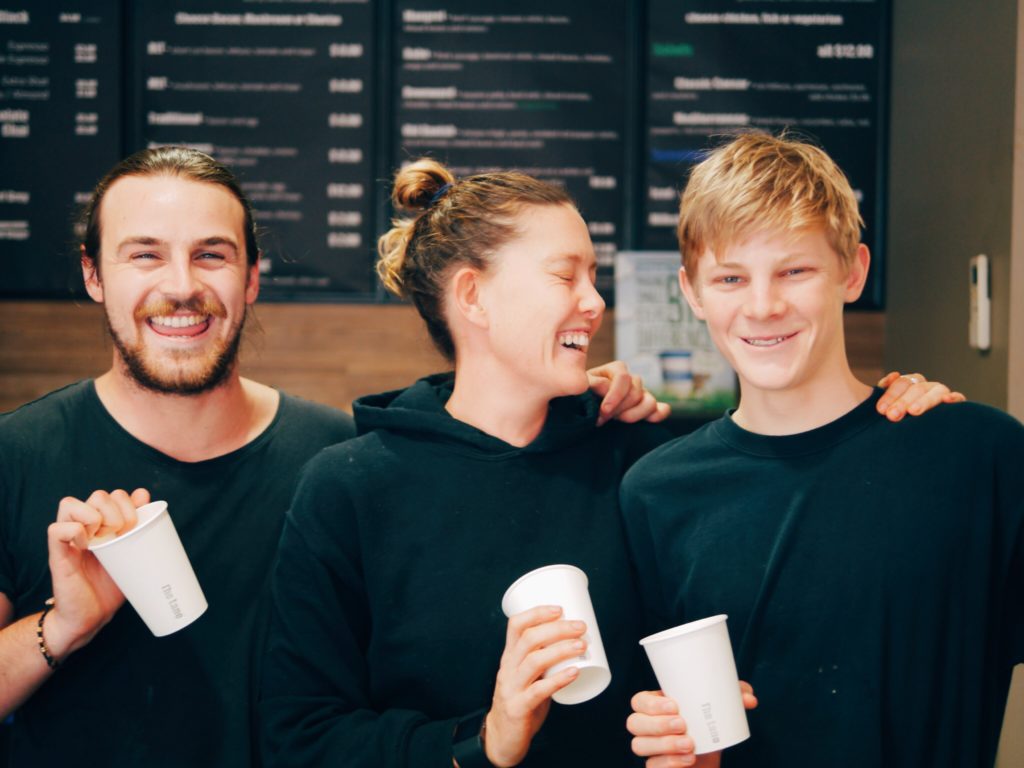 Evening: Exploring Fremantle
Instead of Perth, we spent the night exploring Fremantle which is a relaxed, busy port town with a great nightlife scene , beautiful Victorian architecture and a surprising concentration of great cafes and restaurants.
Given that time was limited, I enlisted the help of Rusty Creighton from the popular Two Feet and a Heartbeat walking tours to navigate the local arts, food and drink scene. Rusty was a very friendly, passionate guide and showed us some of his favourite local haunts.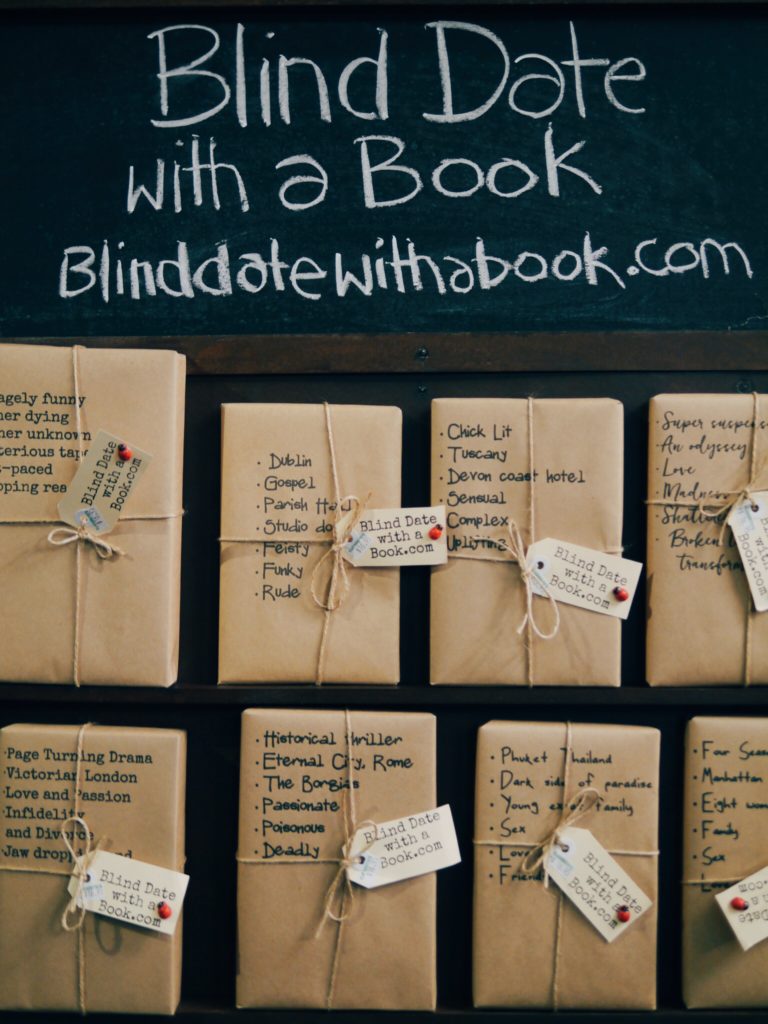 This included a visit to the quirky Elizabeth's Secondhand bookshop. A nice mix of musty second hand books and new paperbacks, this is a place I would happily spend a few hours. Loved their concept of Blinddatewithabook.com
I then popped into Bread in Common which is one of Freo's hippest restaurants. Housed in an old Fremantle warehouse space, this place has a wonderful vibe with the exposed brickwork, low lighting.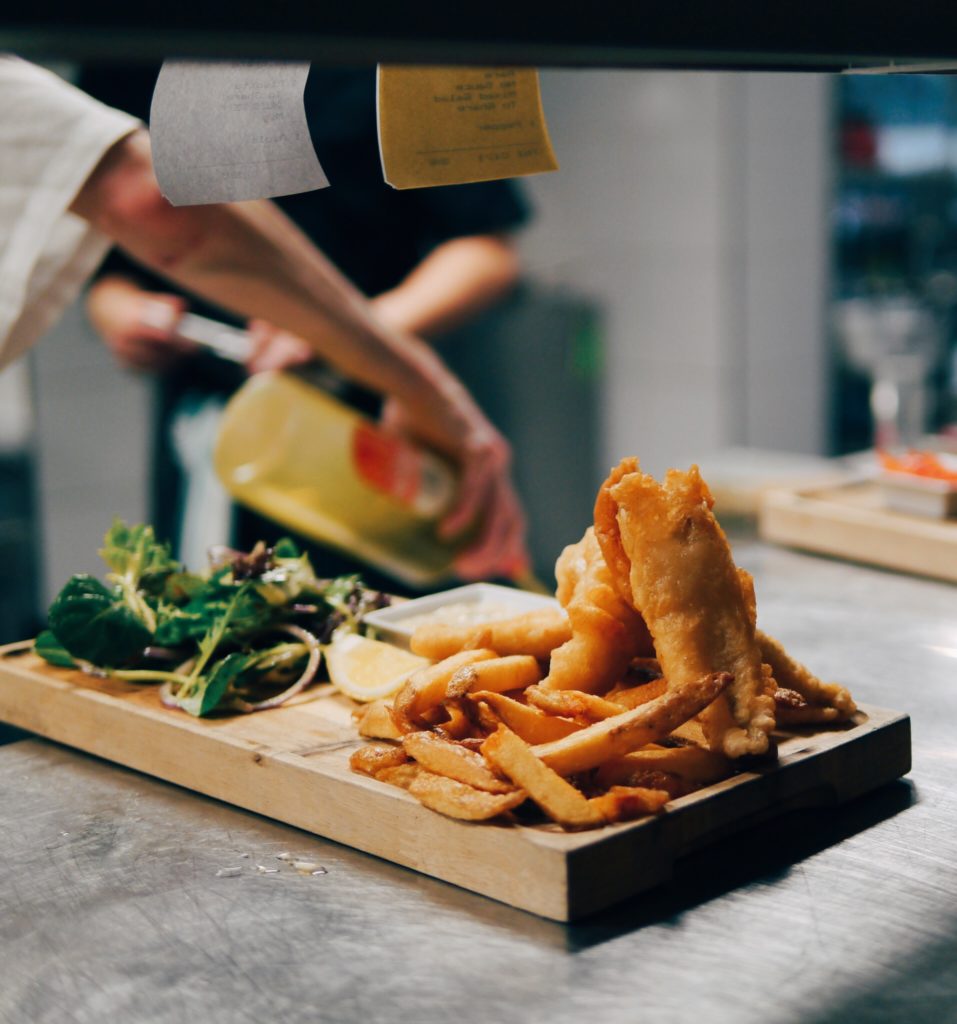 Service looked good. Food looked great. Definitely not budget but somewhere I would have loved to have visited if I was here with the girl.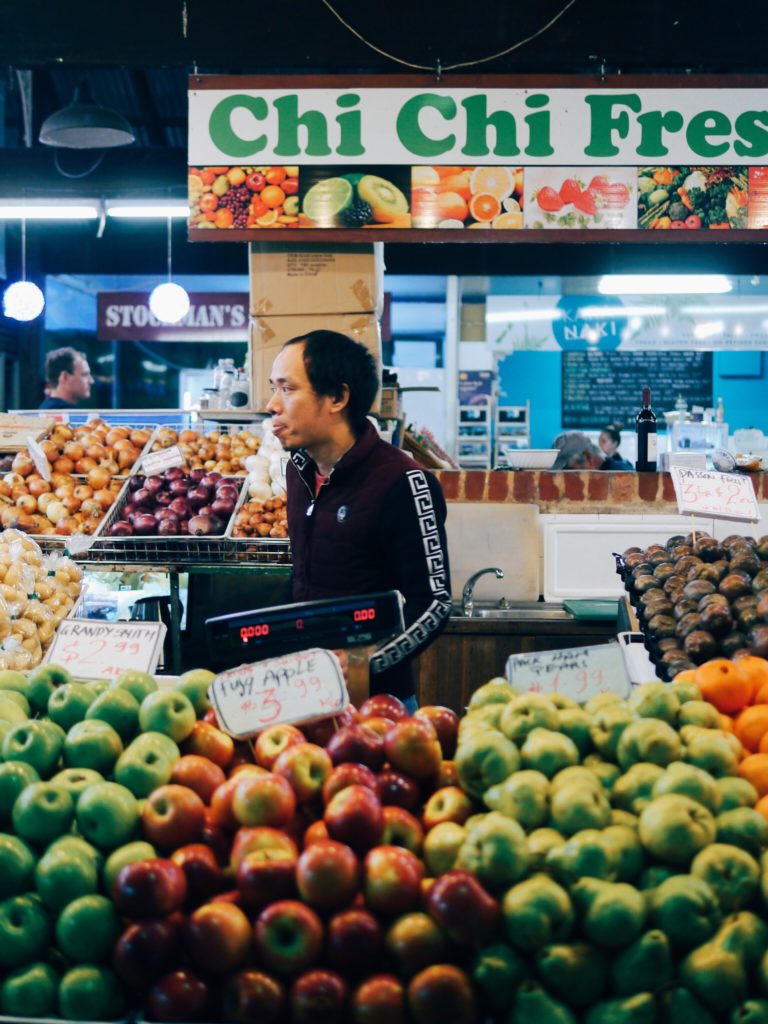 Other highlights of the tour included a trip to the vibrant indoor market of Fremantle where locals have been shopping for their everyday vegetables, clothes and handicrafts since 1897.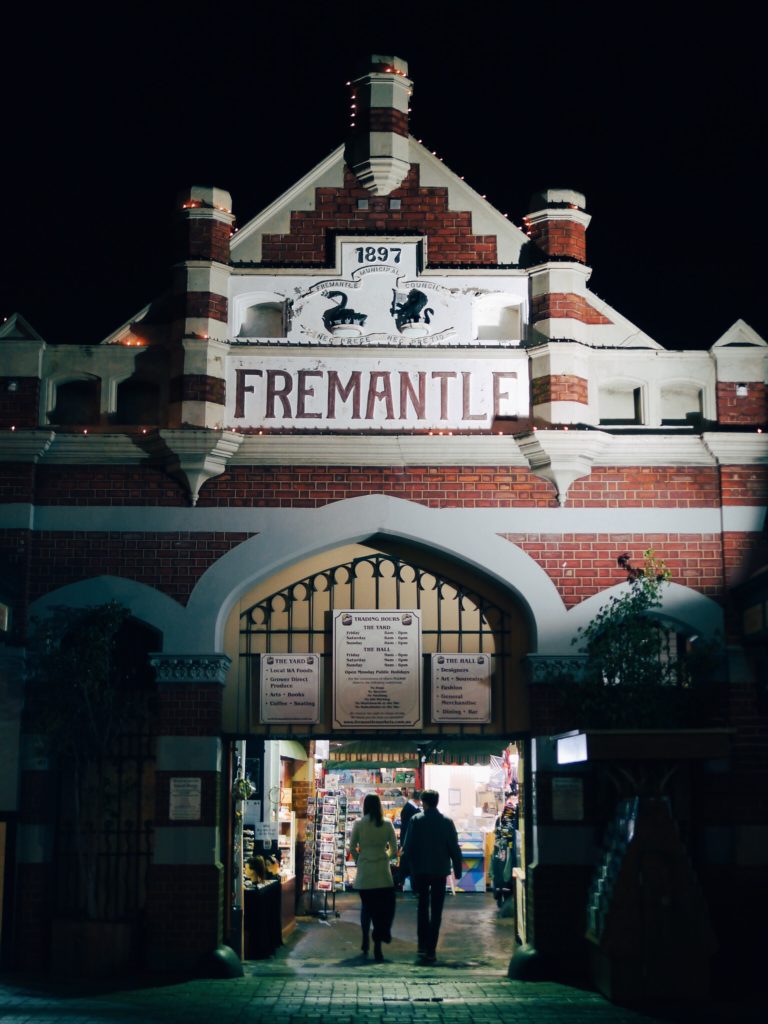 Loved the Victorian era heritage building.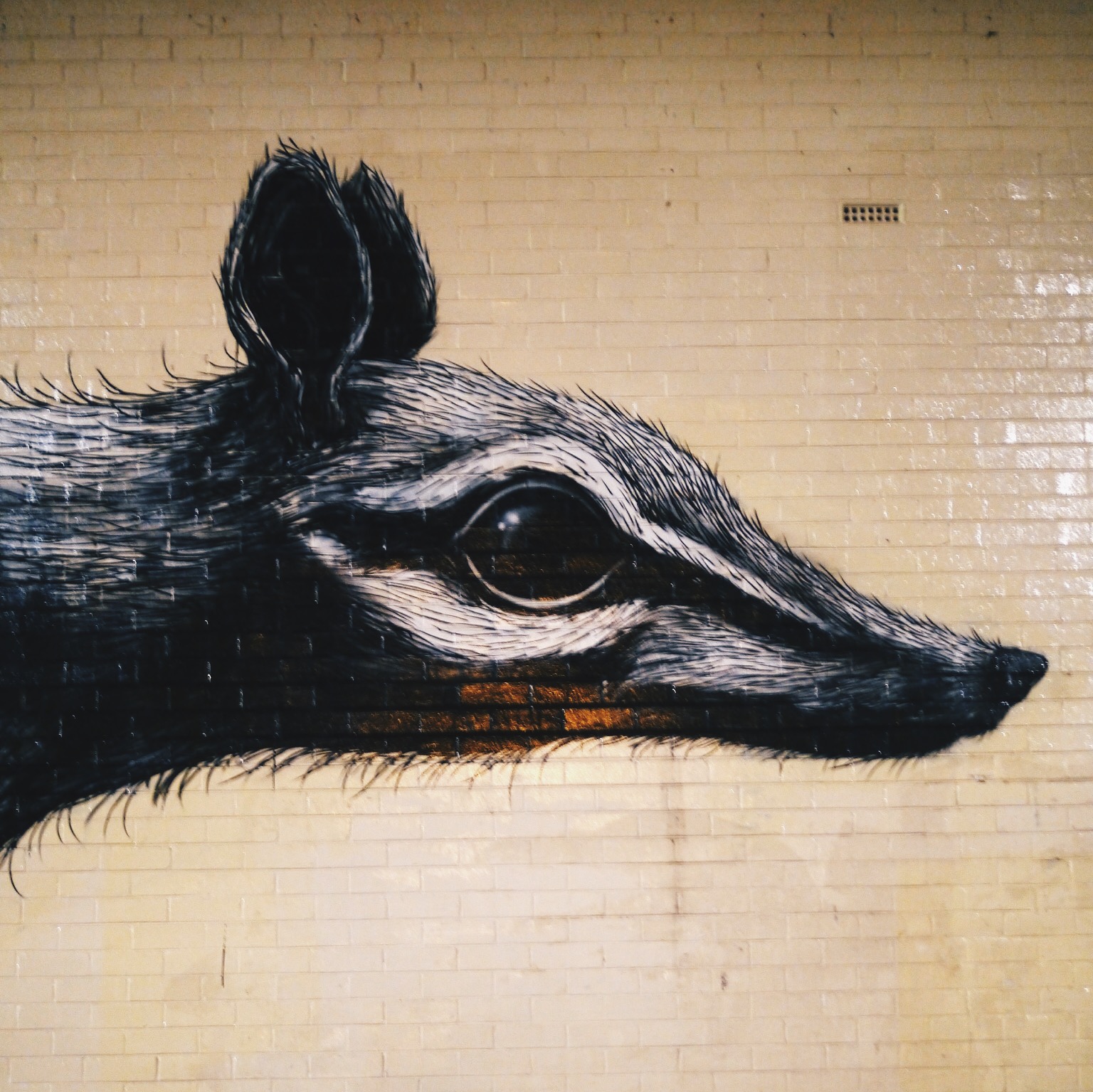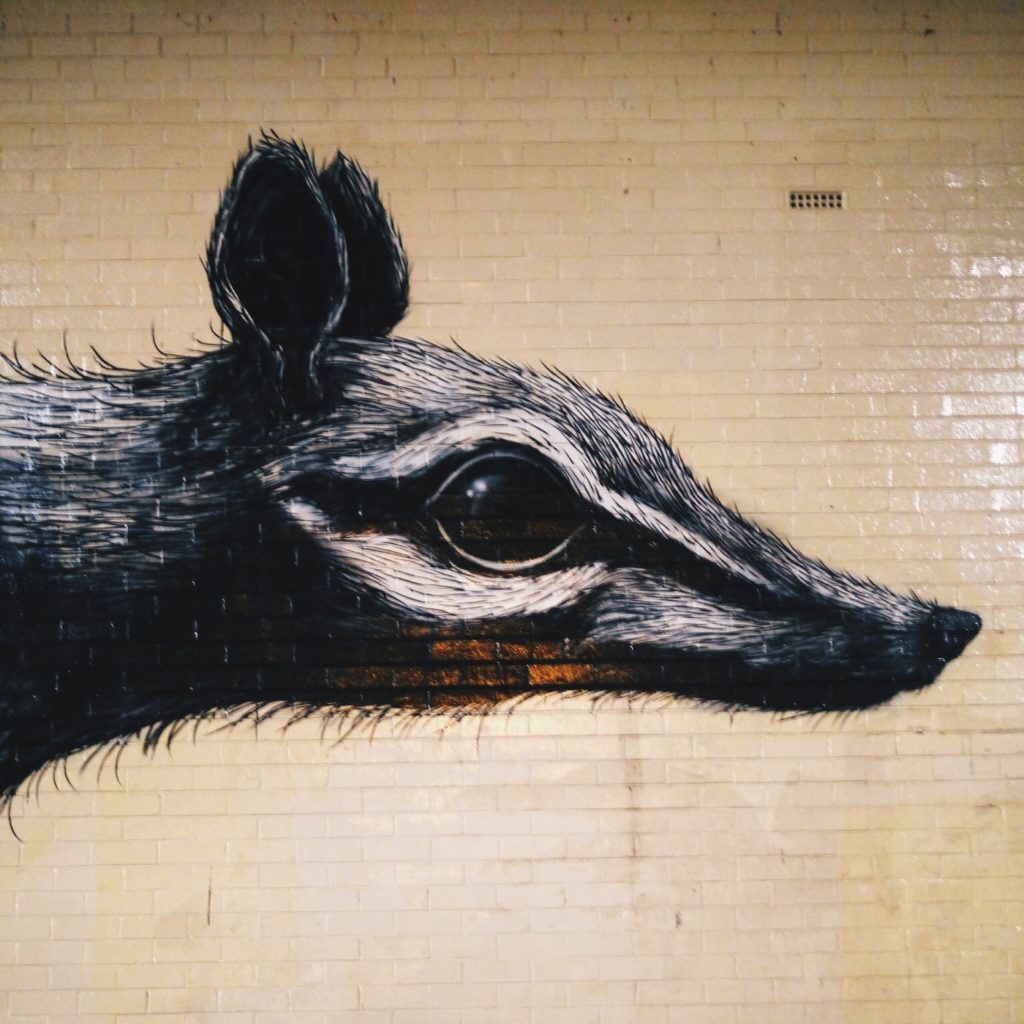 Opposite the market there is a fabulous 21 metre mural by one of my favourite street artists, ROA
There are some fantastic streetfood style eateries here in the market.
However I was keeping room in my stomach for the beer and stone baked pizzas at the hugely popular Little Creatures Brewery. Great atmosphere, good food and great craft beers. If I wasn't so jet-lagged, I really would have spent a good few hours here.
Fremantle or Freo is really easy on the eye and definitely a city would have liked to spend more time in.
Breakfast in Freo
During the trip I discovered that breakfast well and truly is the most important dish of the day in Australia. They take it very seriously here.
Every morning, I woke up to a great breakfast. I was consistently surprised at the quality on offer and also the freshness of produce.
I have a few great places to recommend.
First morning in Freo, I had the first of my many amazing breakfasts in Western Australia at the Attic Cafe.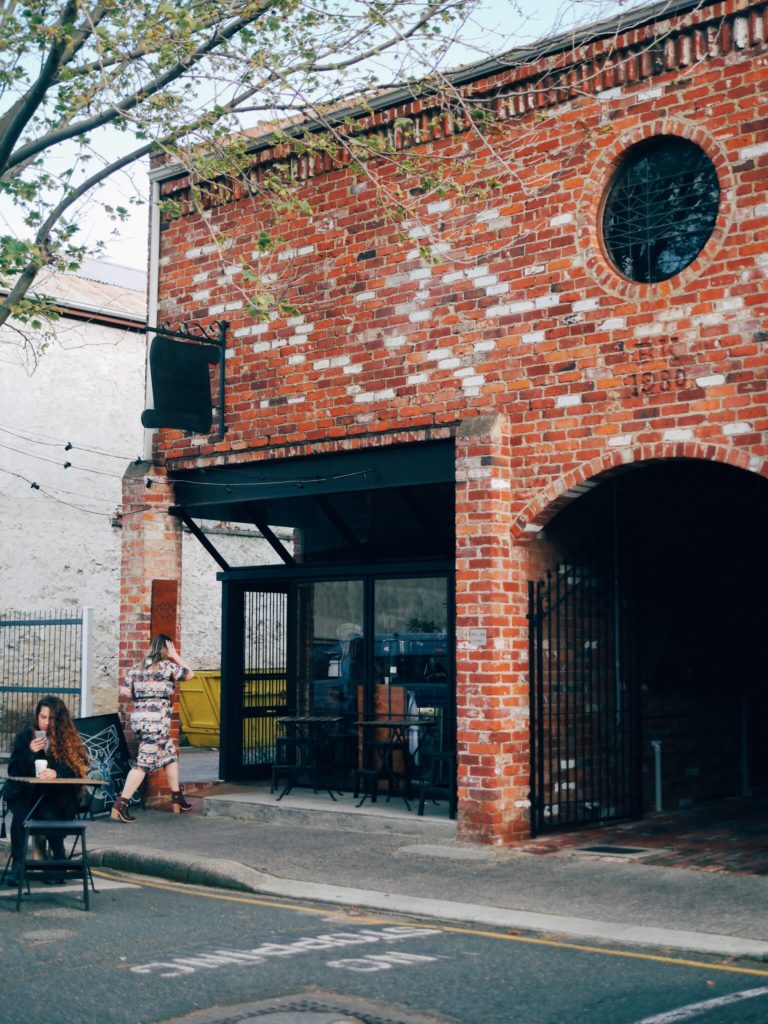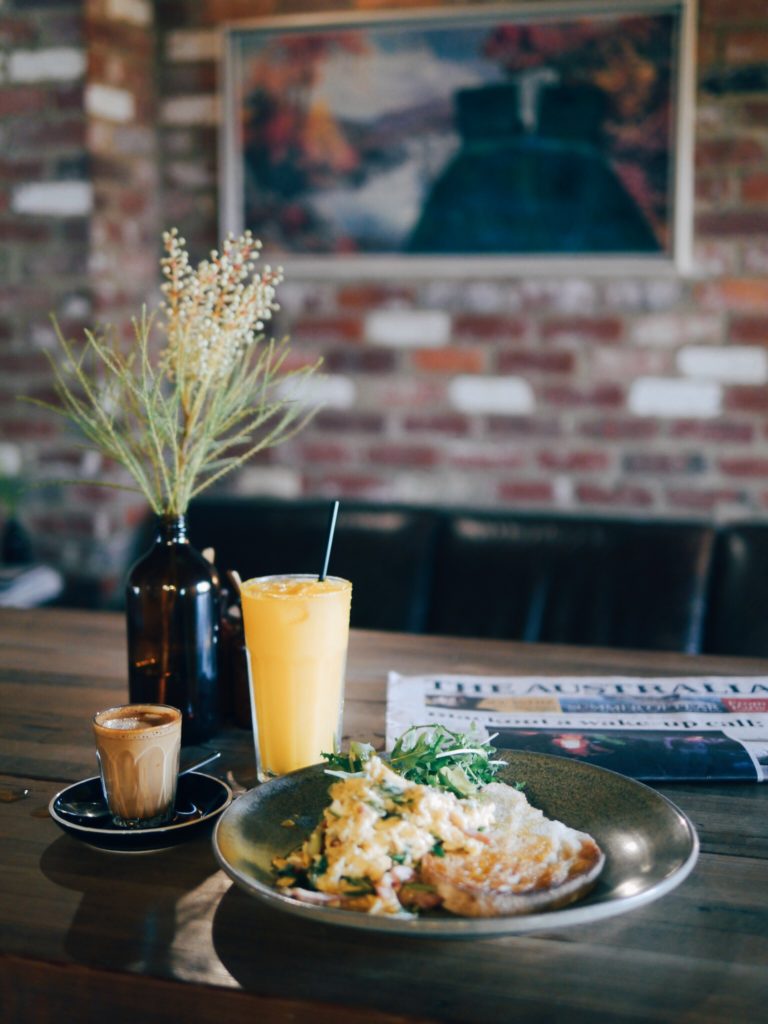 Their green chilli eggs with sliced bacon, spring onions on organic sourdough bread is a winner.
The following morning before zipping off to Margaret River , I popped into the quirky, atmospheric Moore and Moore cafe. It was early on a Sunday morning but the place was busy with locals tucking into their delicious range of breakfasts.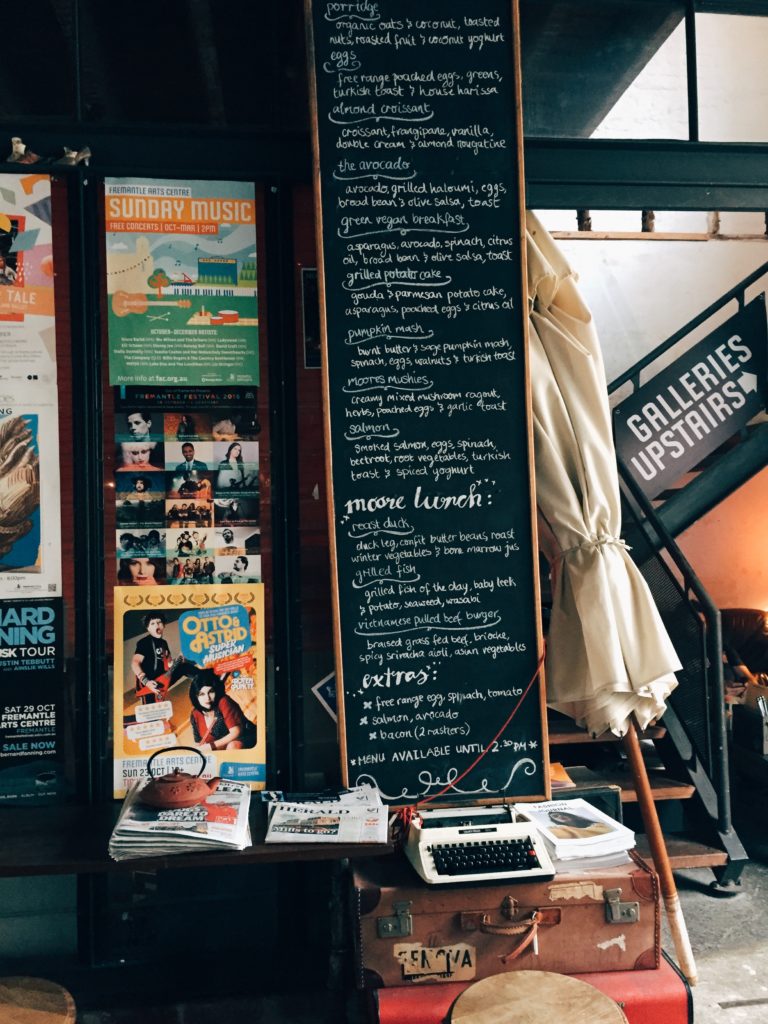 Gooey poached eggs, again the amazing sourdough bread that is a regular feature of breakfasts here and amazing coffee. Place has a wonderful vintage vibe. Reminds me a lot of some of my favourite luxury hostels in Europe like the Independente and Home Hostel in Lisbon. There is adjacent arts space and gallery. They also have a regular programme of live music here. If I lived in Fremantle, I would definitely spend a lot of time here.
Busselton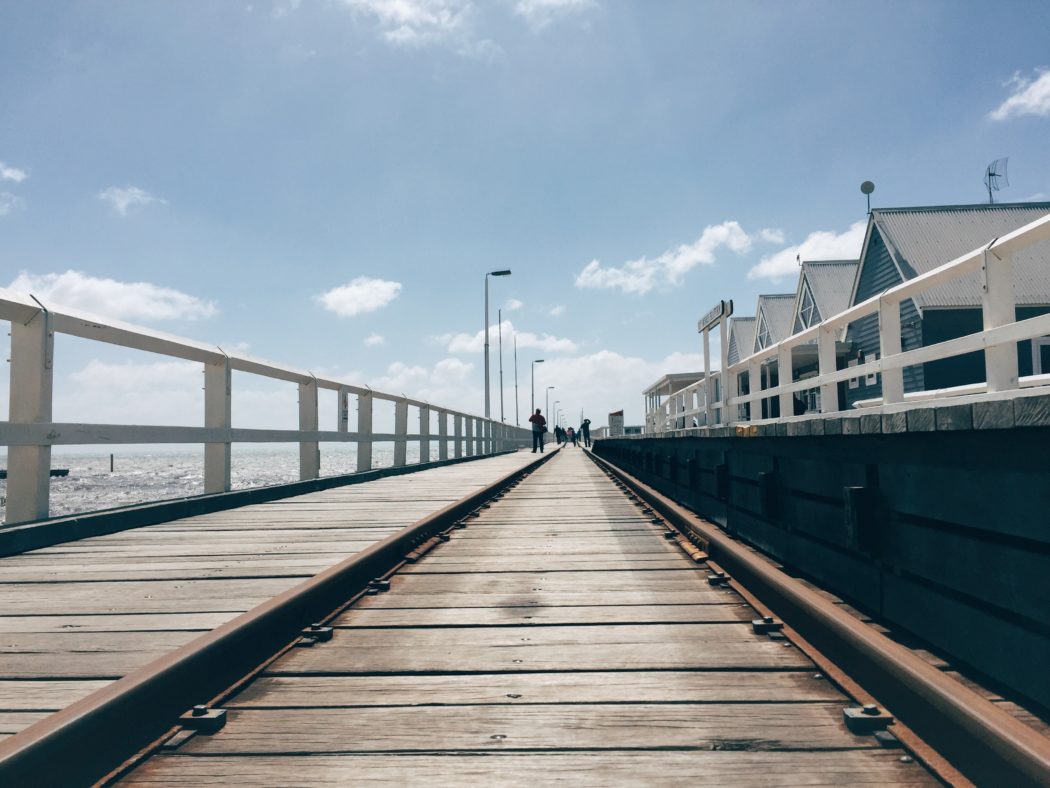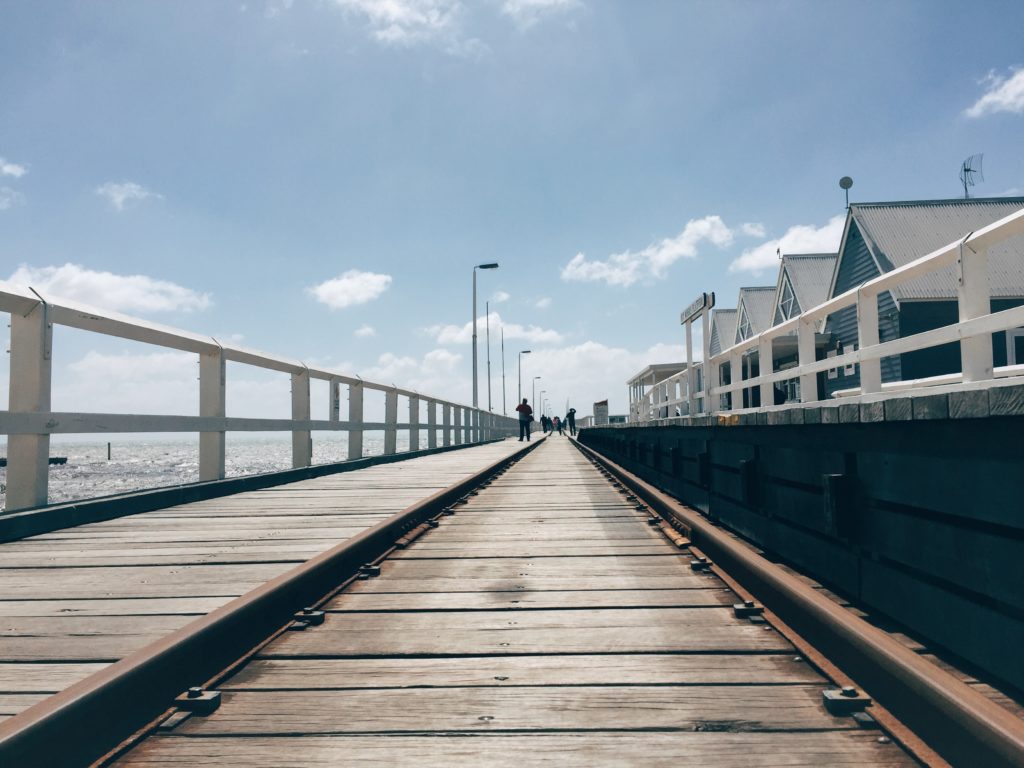 It was a pleasant drive from Freo to Margaret River. Along the way we made some stops to soak in the scenery. Despite the inclement weather, we managed to capture some sun and a view of the historic Busselton Jetty. At length of over 2km, this heritage listed timber pier is the longest in the Southern Hemisphere.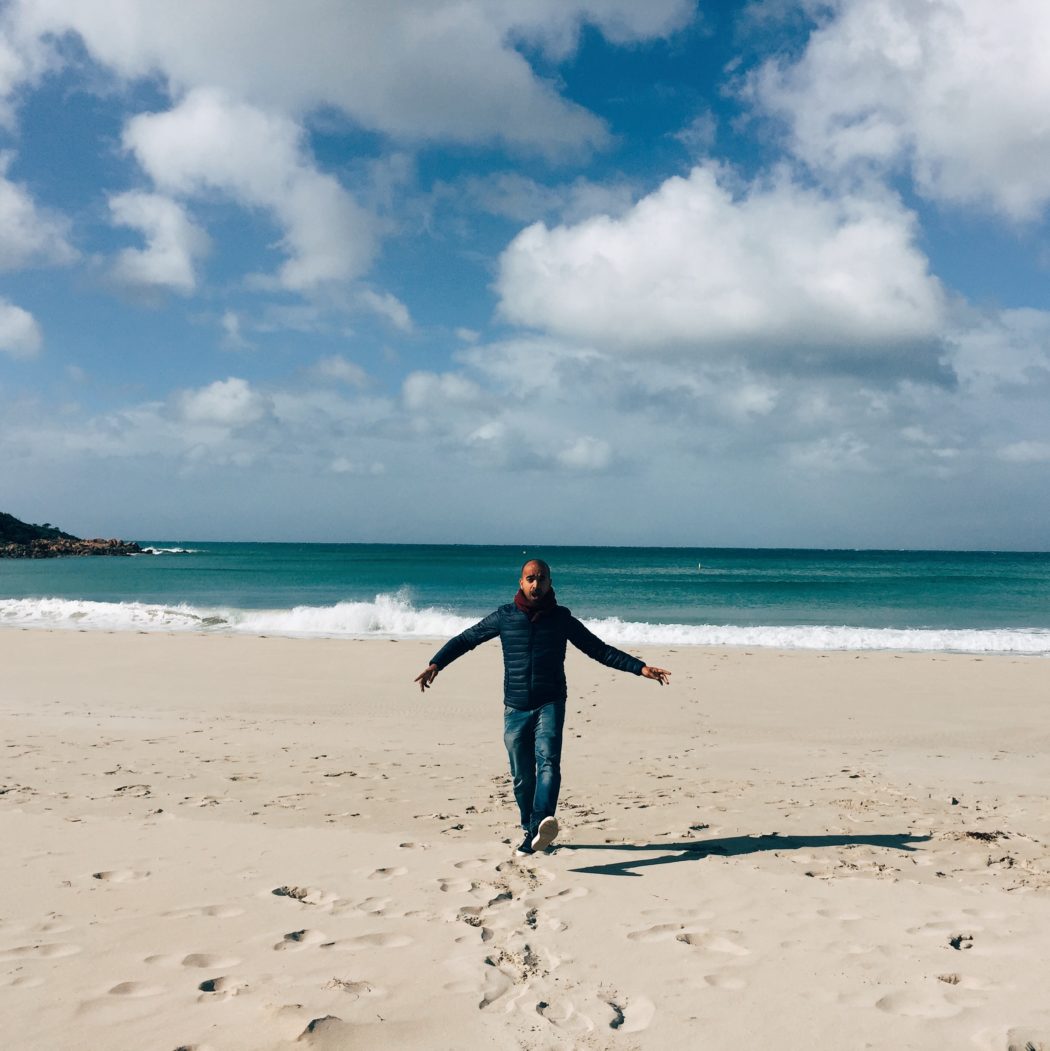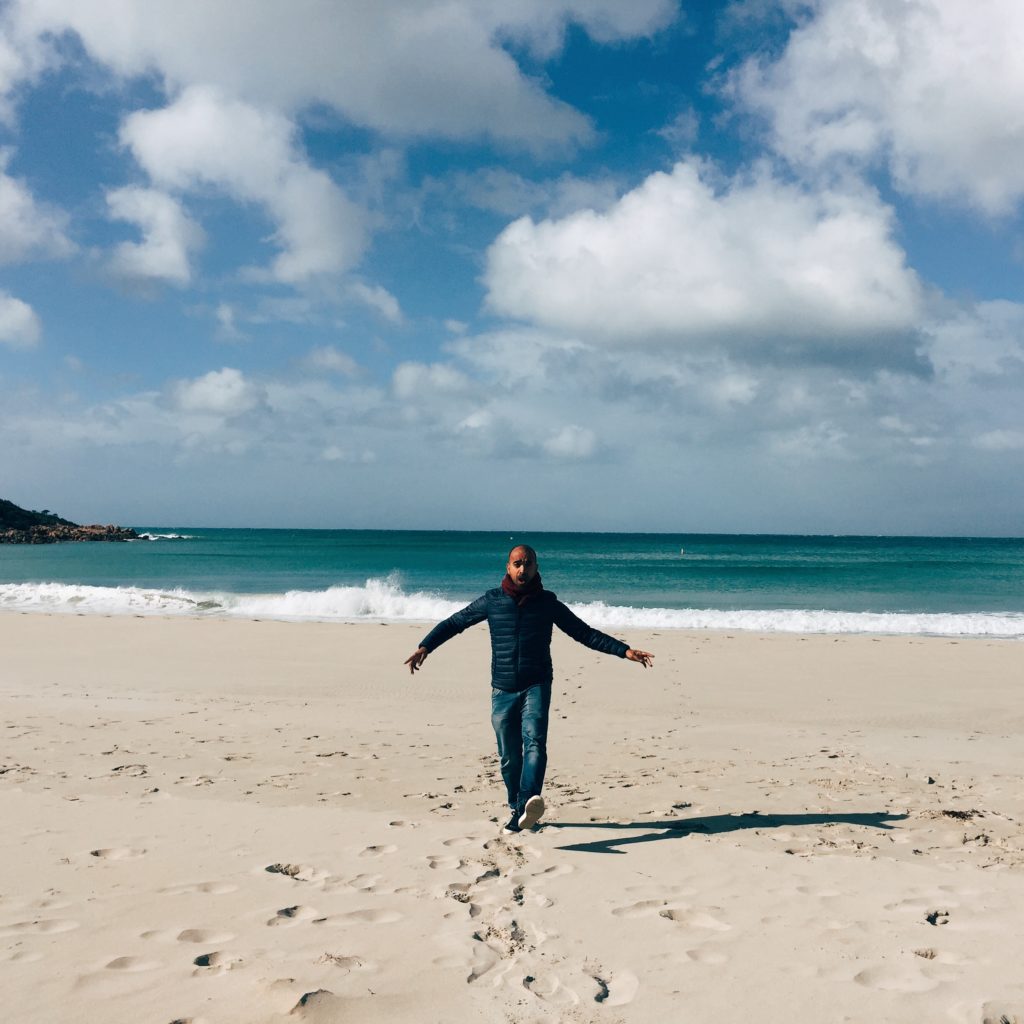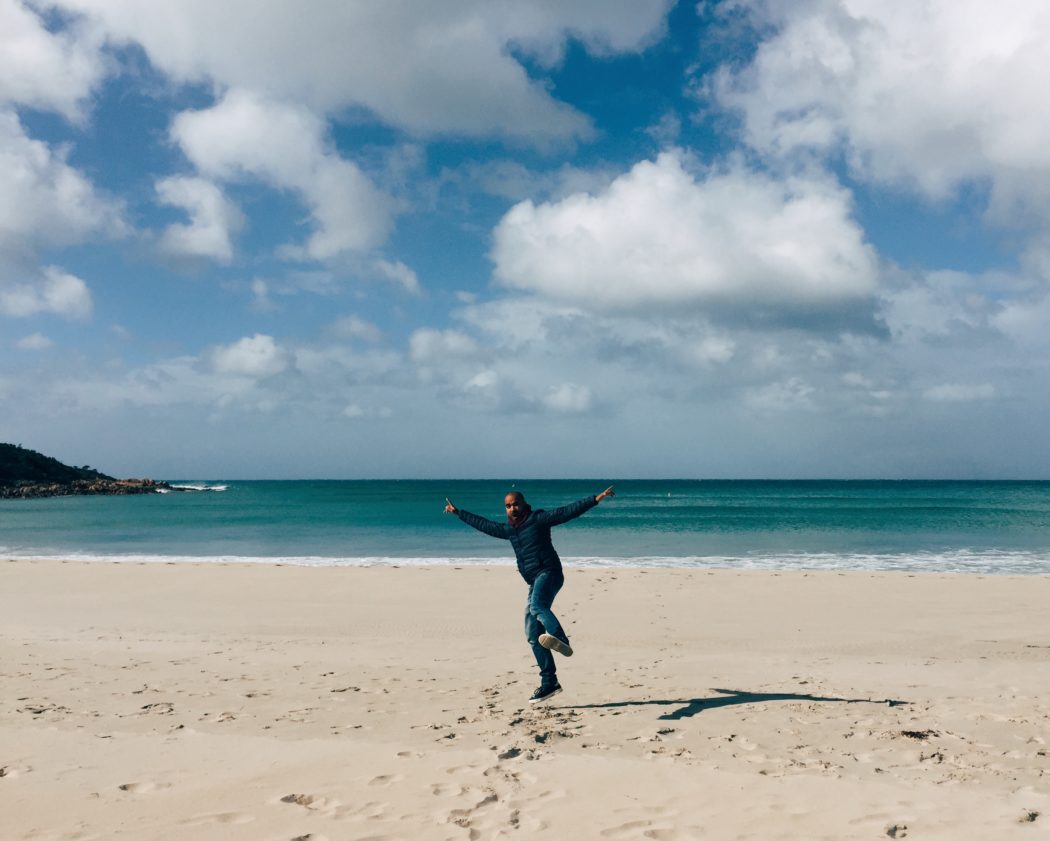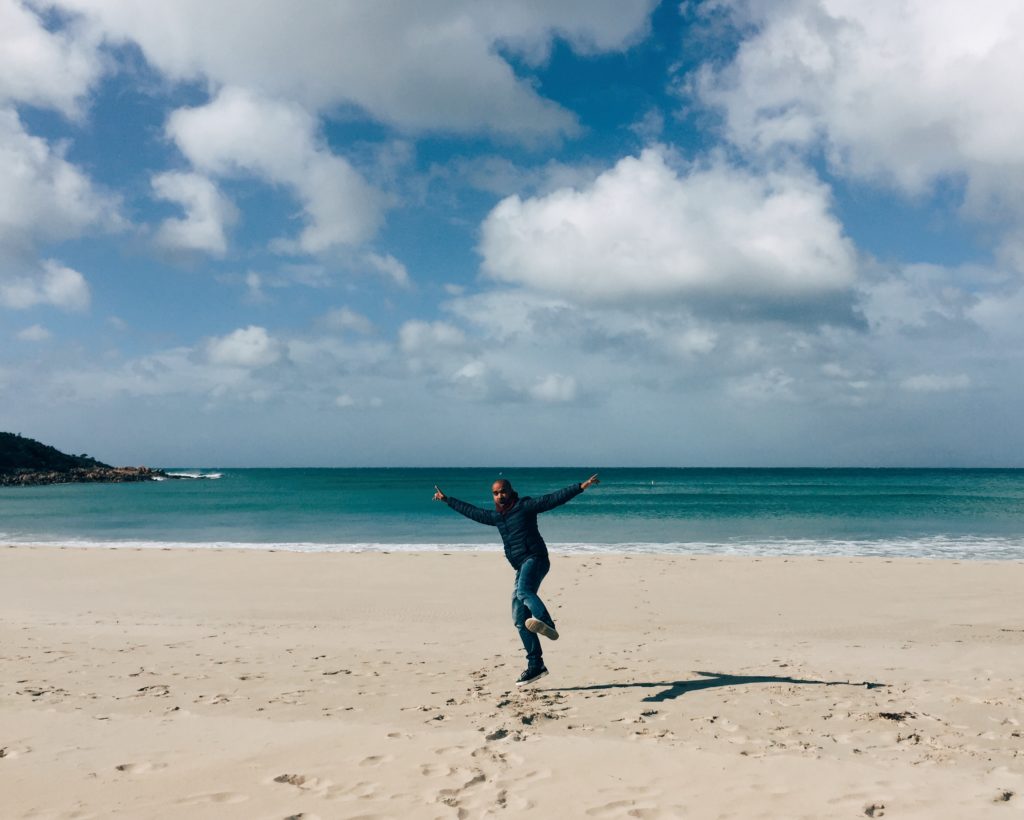 Meelup
Our next stop was the deserted white sandy beach of Meelup. With its beautiful turquoise blue waters, this place had a very dreamy vibe. I can imagine in summer this beach being packed but I loved the relaxed, peaceful spring vibe.
Meeting the Aboriginals
Meeting with the Aboriginal community of Western Australia was definitely a highlight of my trip to this beautiful part of the world.
My first encounter was with the very knowledgeable and passionate Josh Whitehead. Josh, a member of the Wardandi tribe leads Koomal Dreaming tours which are aimed at increasing an understanding of Aboriginal people and their culture. Josh Whitehead gave us a fascinating of the Aboriginal history in the Ngilgi Cave in Yallingup.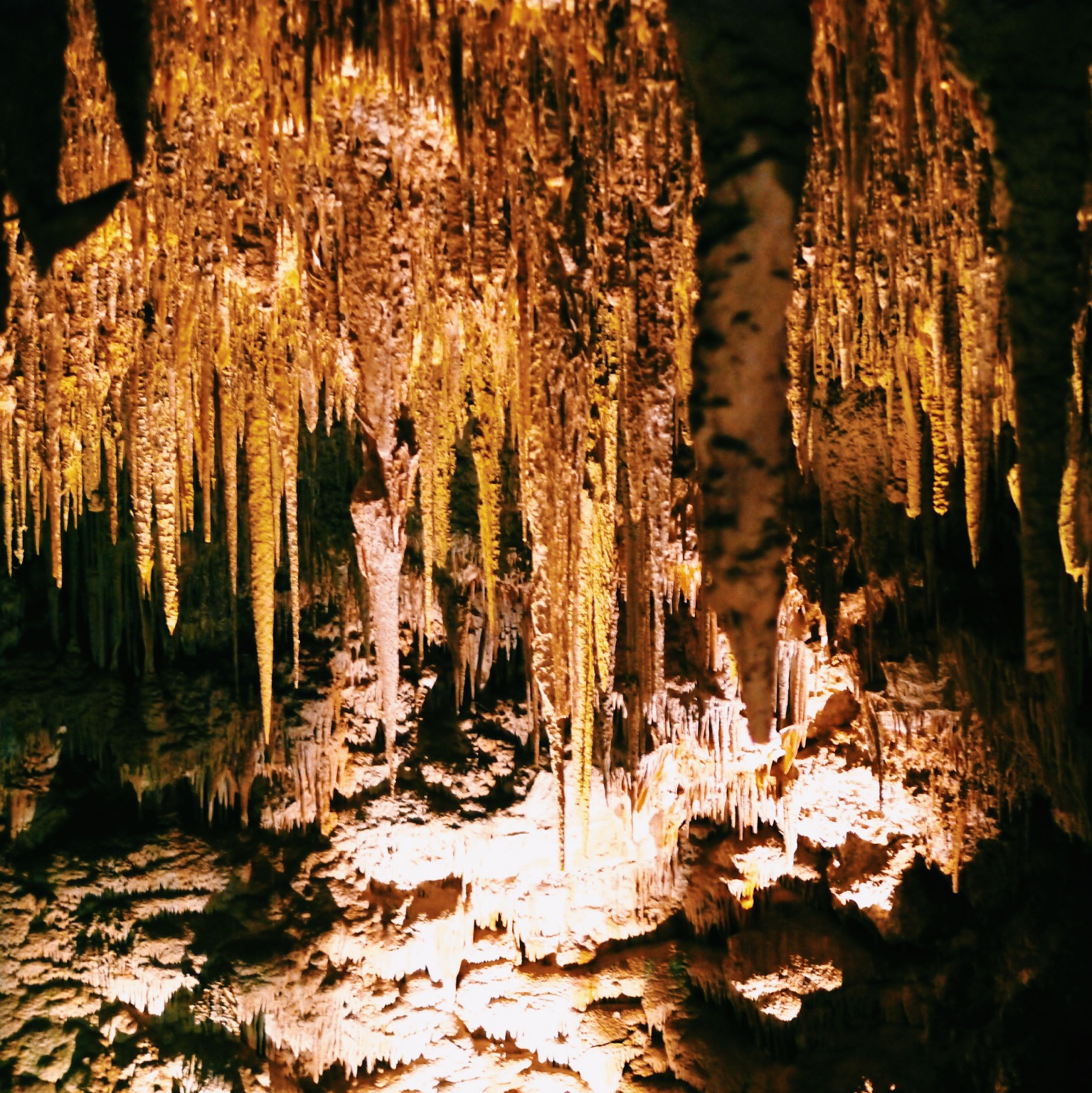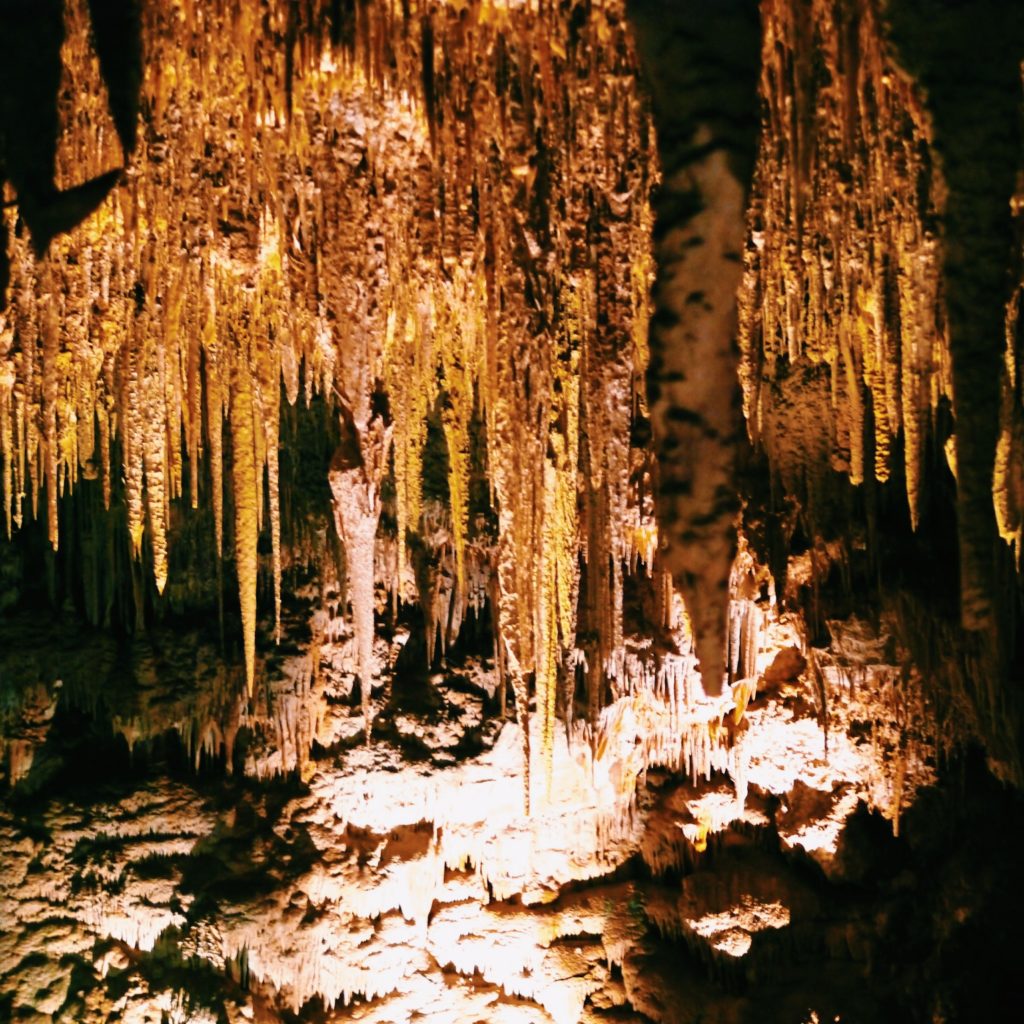 These underground caves, situated in Margaret River are famous for their fabulous display of limestone formations. Sean's ancestors who were the first inhabitants of these lands, discovered these caves.Thanks to the warm temperatures, these limestone caves , dotted around the south west coast, were the perfect shelter during the winter months for the local aboriginal tribes. Sean had a wonderful intimate knowledge about the land we were standing in. Listening to him speak, you immediately felt connected to the people and place. Best storytellers do that. The highlight of our encounter with Sean in Ngilgi was him playing the Didgerdoo inside the Ngilgi cave! The acoustics in these grandest of ampitheatres, was something else. Here's what Sean played for us.
Breakfast at the Canteen Kitchen, Dunsborough
Meet Elvis, resident rooster at the herb veggie garden of the vegan and vegetarian friendly Canteen Kitchen.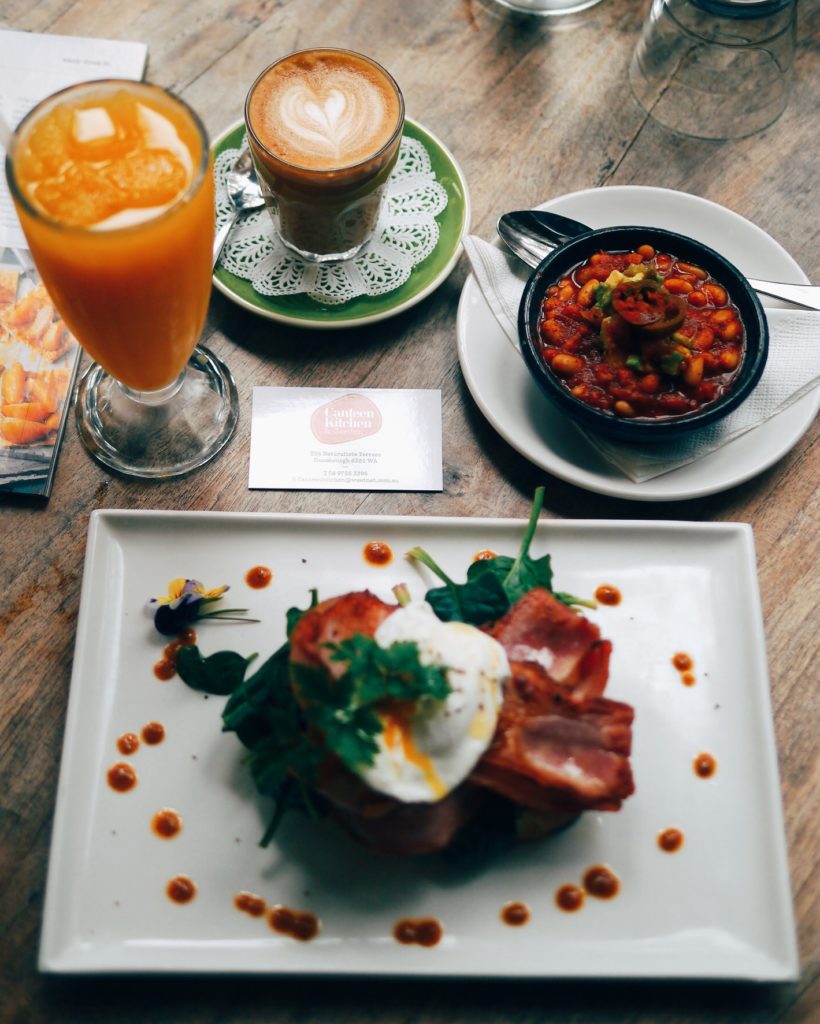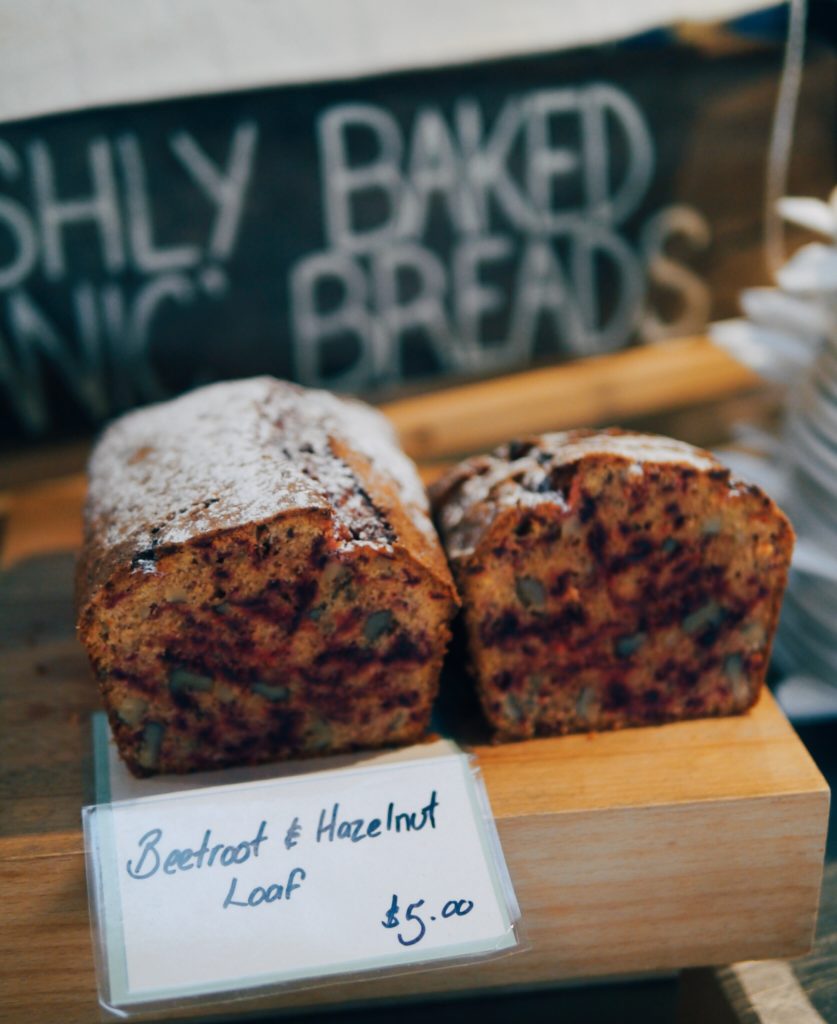 Fabulous breakfasts, muffins, homebaked goodness like their beetroot and hazelnut loaf, pastries and wonderful coffee-fab, fab, fab.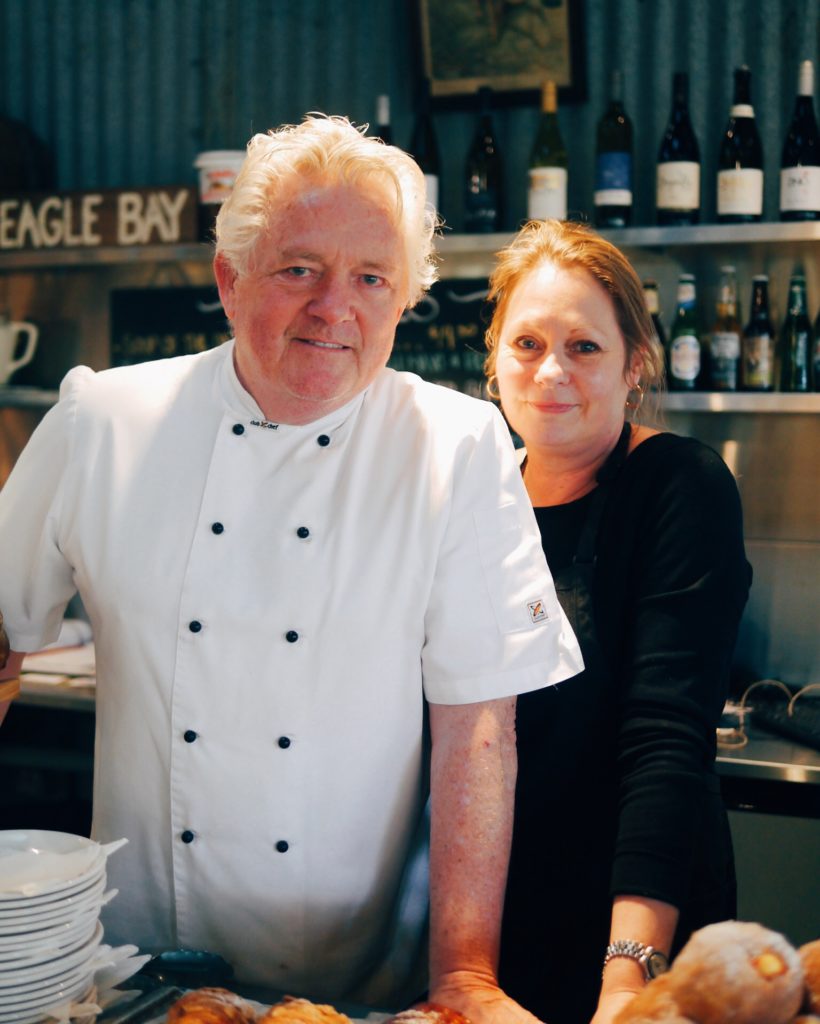 Chef Chris and his wonderful team of staff were a pleasure to meet.
Whale watching with Naturaliste Charters.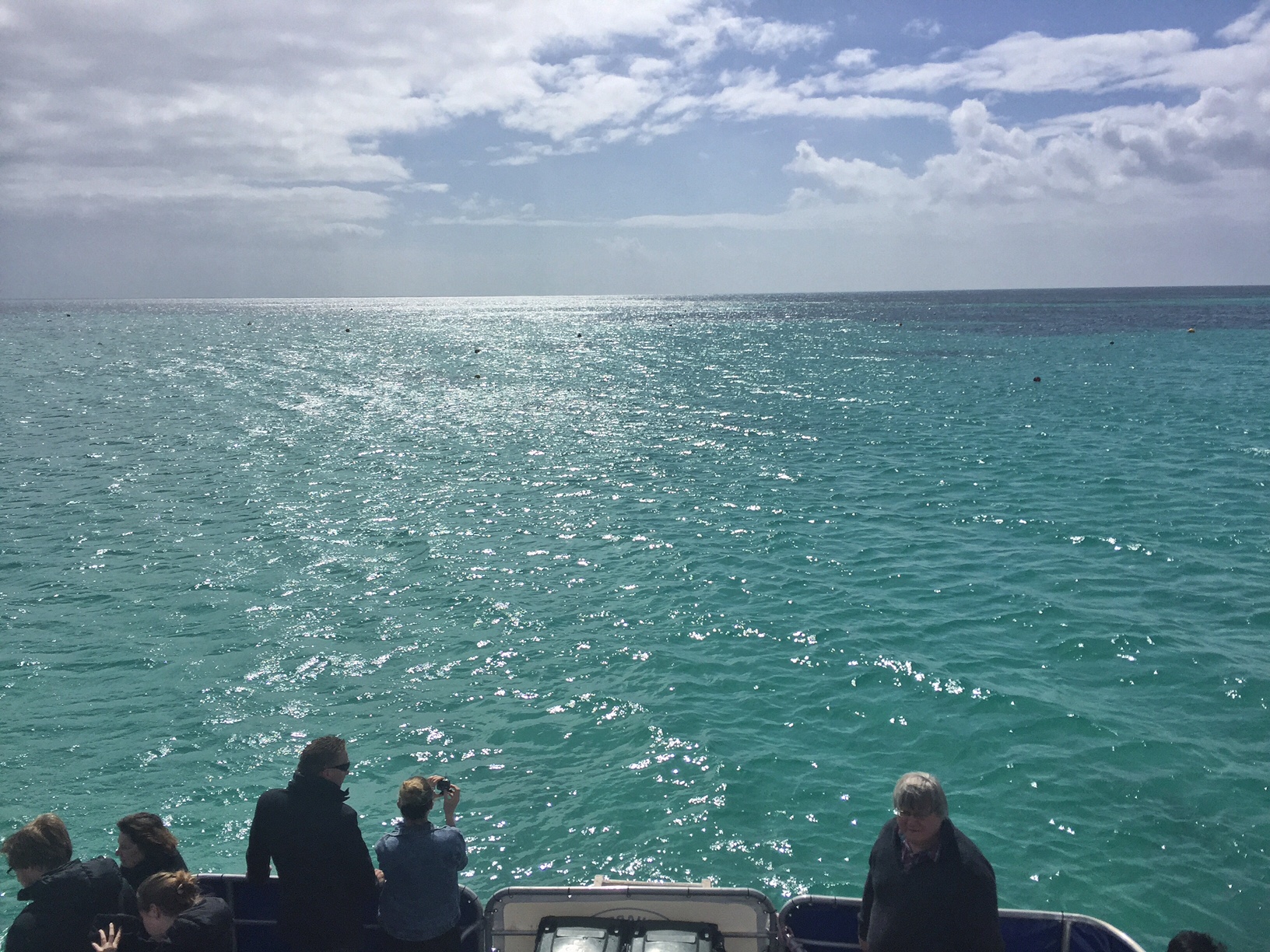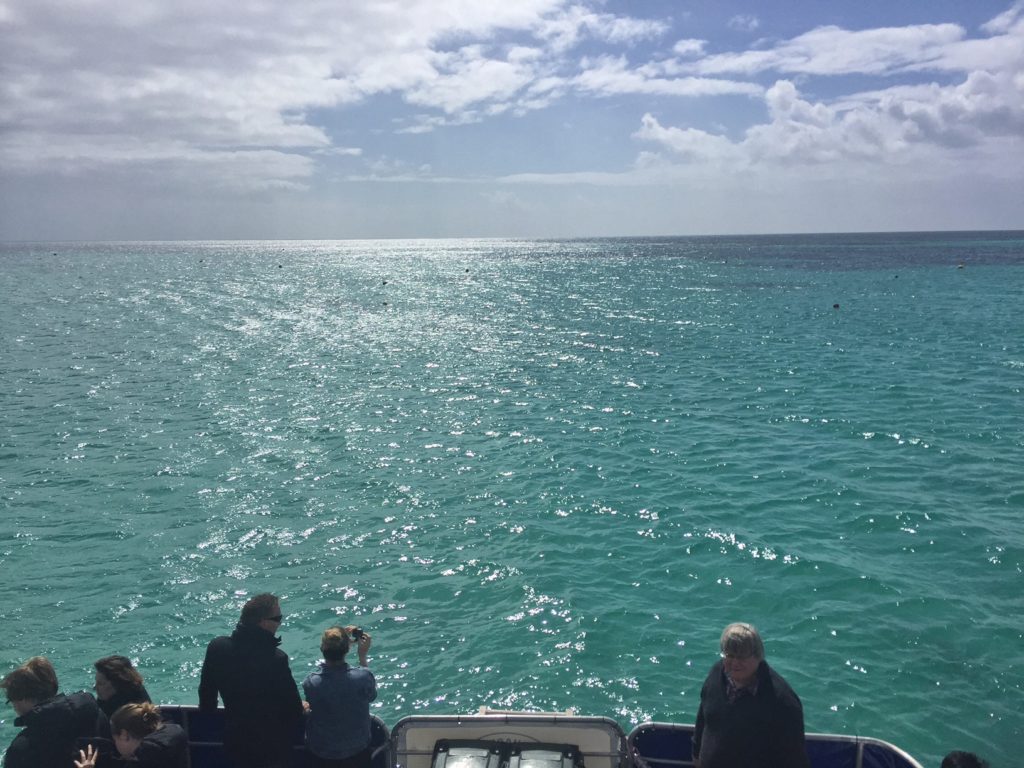 With the onset of Spring, this part of the world sees the arrival of the whale season. Humpback, Southern Right, Minkie and the rare and endangered Blue Whale have been sighted in these waters. I went on a cruise with the local Naturaliste Charters. I was out of luck during my 3 hour cruise with 5 brief sightings of the Humpback whale.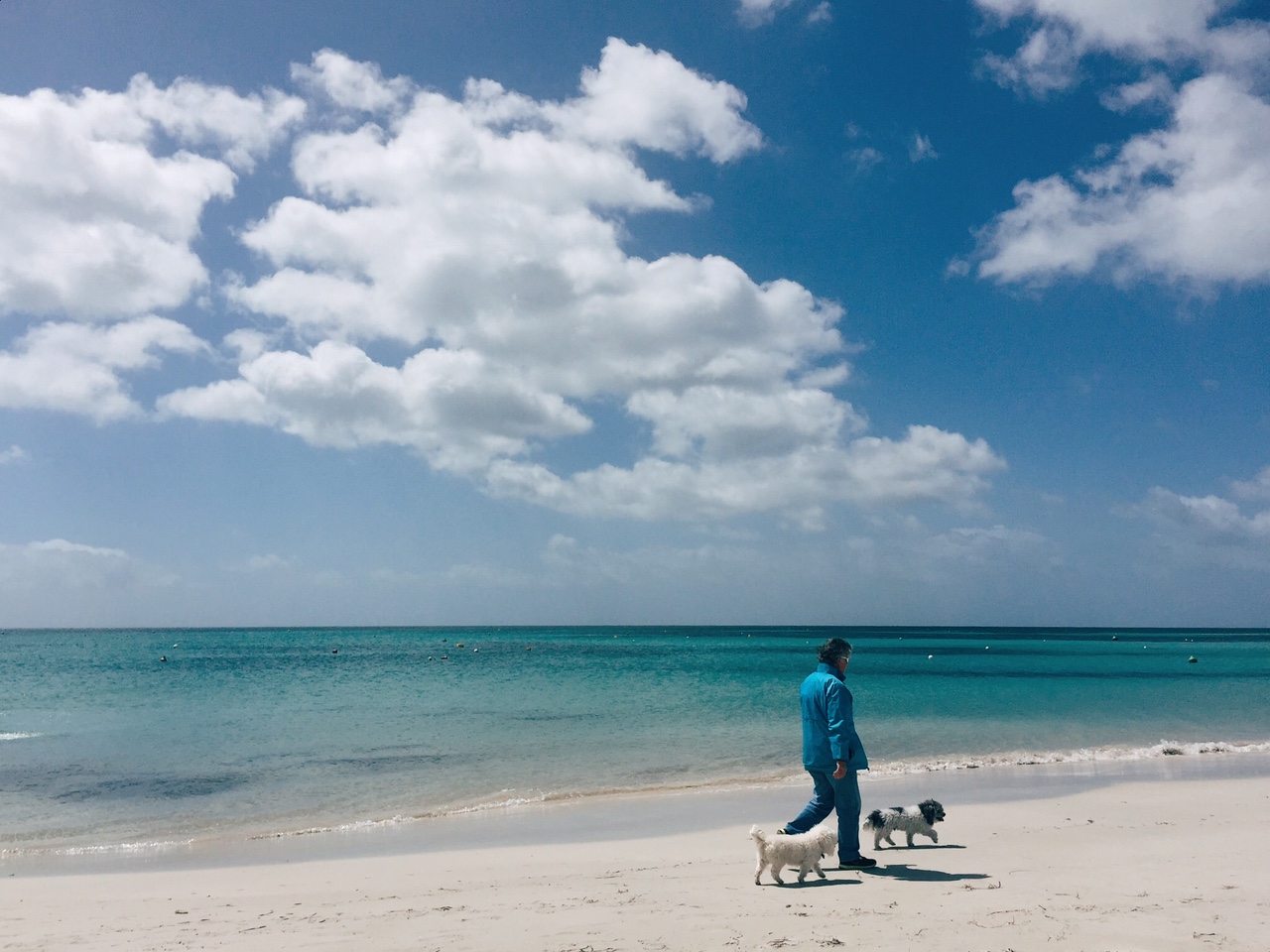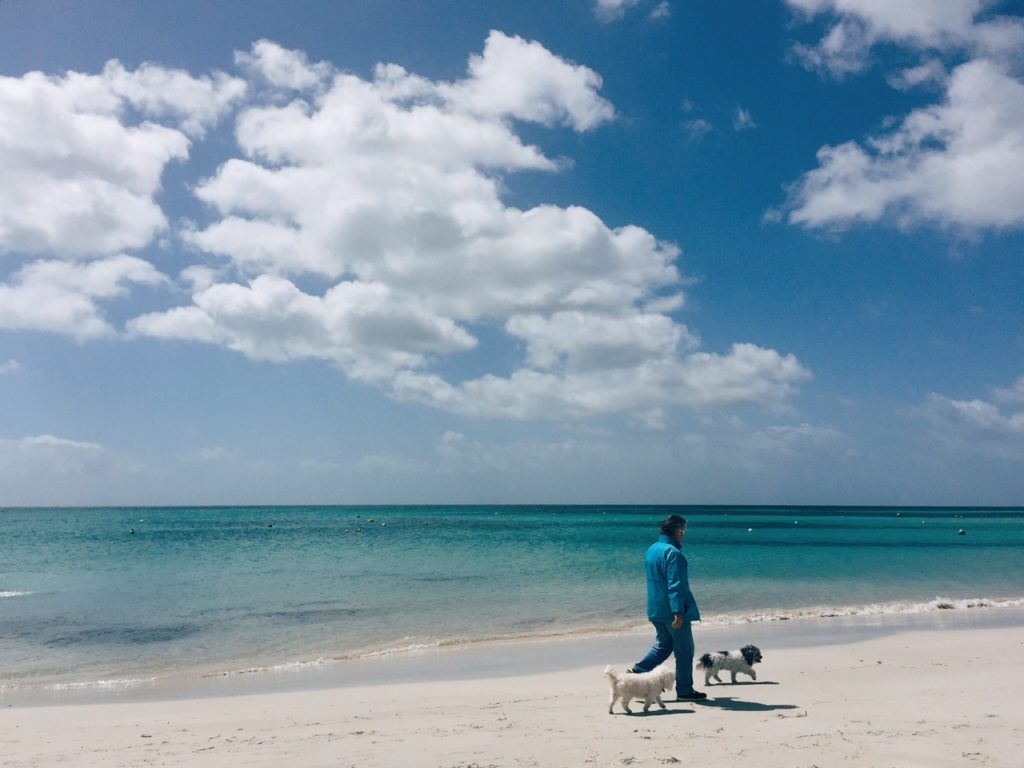 The experience itself of chartering the turquoise green deep blue waters of Dunsborough bay on a beautiful spring morning was a great experience in itself.
Margaret River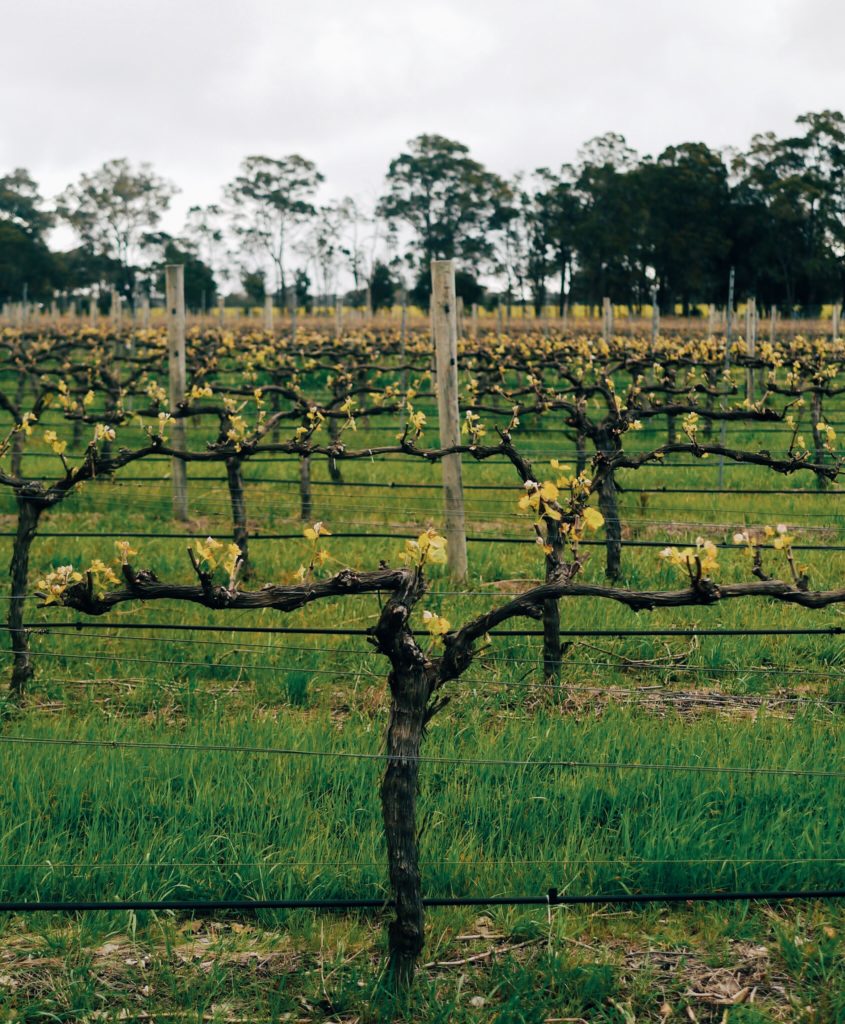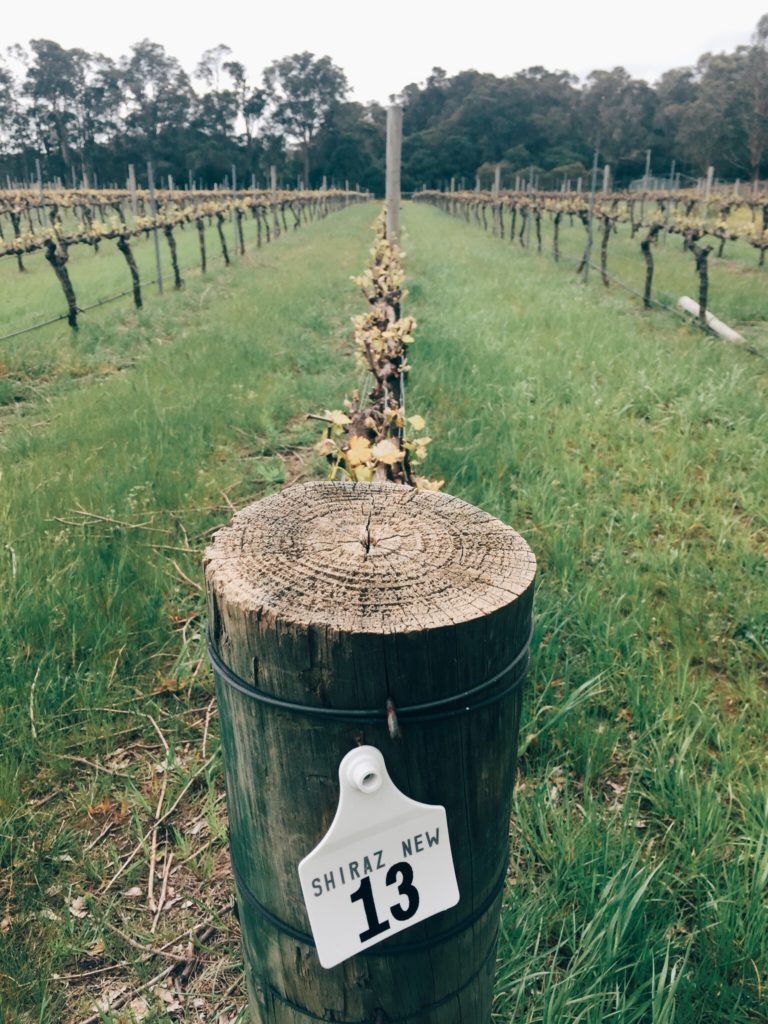 I must admit I am a bit of a novice when it comes to wine. Thanks to living in Portugal for the last few years, I have begun to have some sort of education about wine. Western Australia has number of key wine producing regions and Margaret River area is one of its many rising stars.
With over 150 wineries to visit, the region offers a wide choice. I could have easily spent a week here. Hopping from one winery to another ,tasting wine. Sadly I had just the one day to navigate my way across some of the wineries.
Luckily, I was in the company of friendly local wine expert Jared Hambley from Margaret River Custom Tours  who runs custom tours of the wineries and the Margaret River for groups.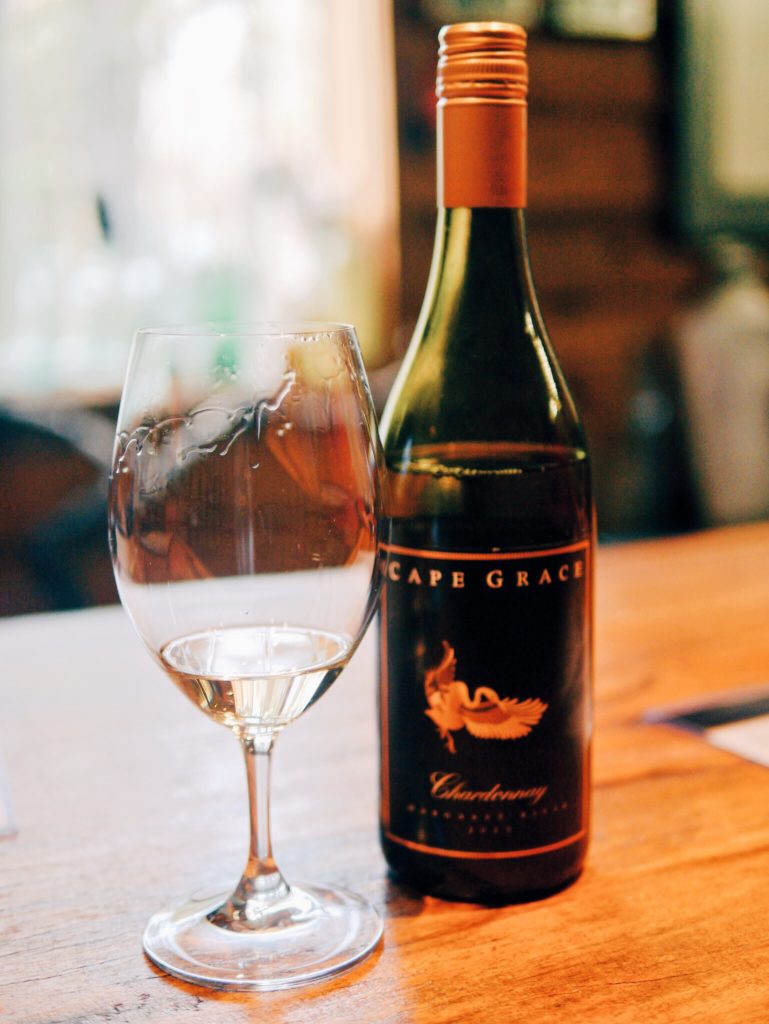 Jared showed me around some of his favourite wineries starting with the small boutique, family-run winery, Cape Grace. Karen, the owner was a great host , very generously sharing samples of her wine and giving me the history behind each wine. It was a wonderful hour spent drinking, tasting wine and definitely one of my highlights of the trip.
Jared who has run tours in the past for other companies started running custom tours because he wanted to offer something flexible, based on the interests of his customers. This means that each day is different from the other and as a result much more enjoyable for him too compared to the run of the mill wine tours offered by other operators. I was keen to see a bit more the coastline which the region is famous for he drove me to Cape Leeuwin lighthouse, the most south westerly point of Australia.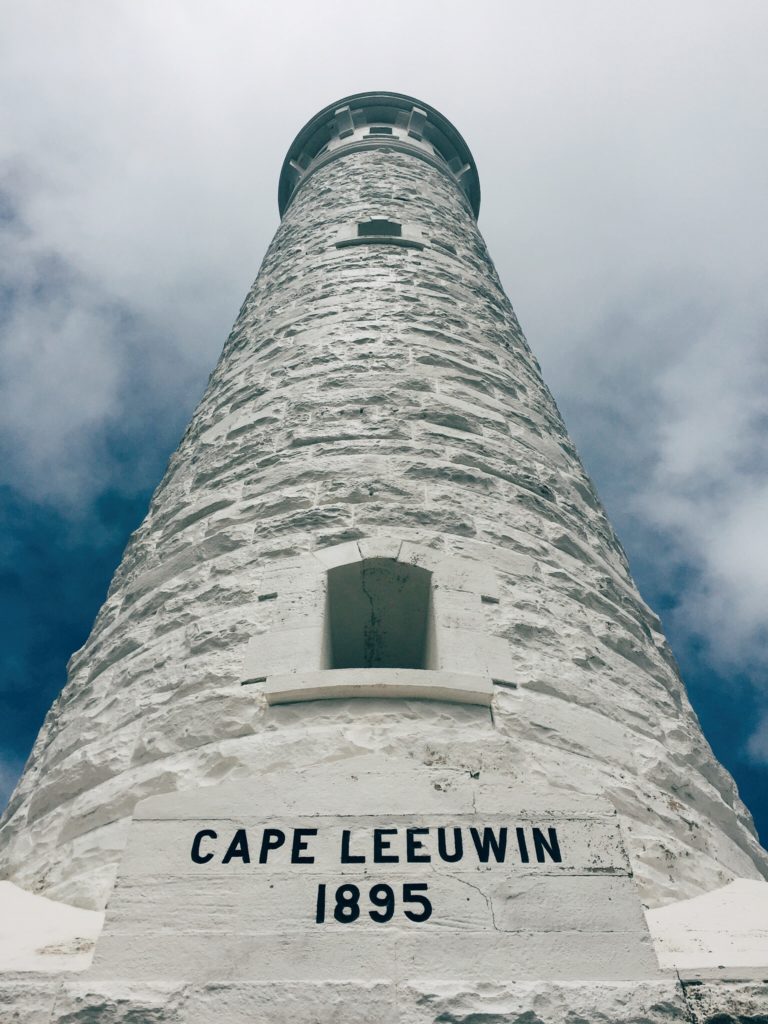 It is a hauntingly beautiful place.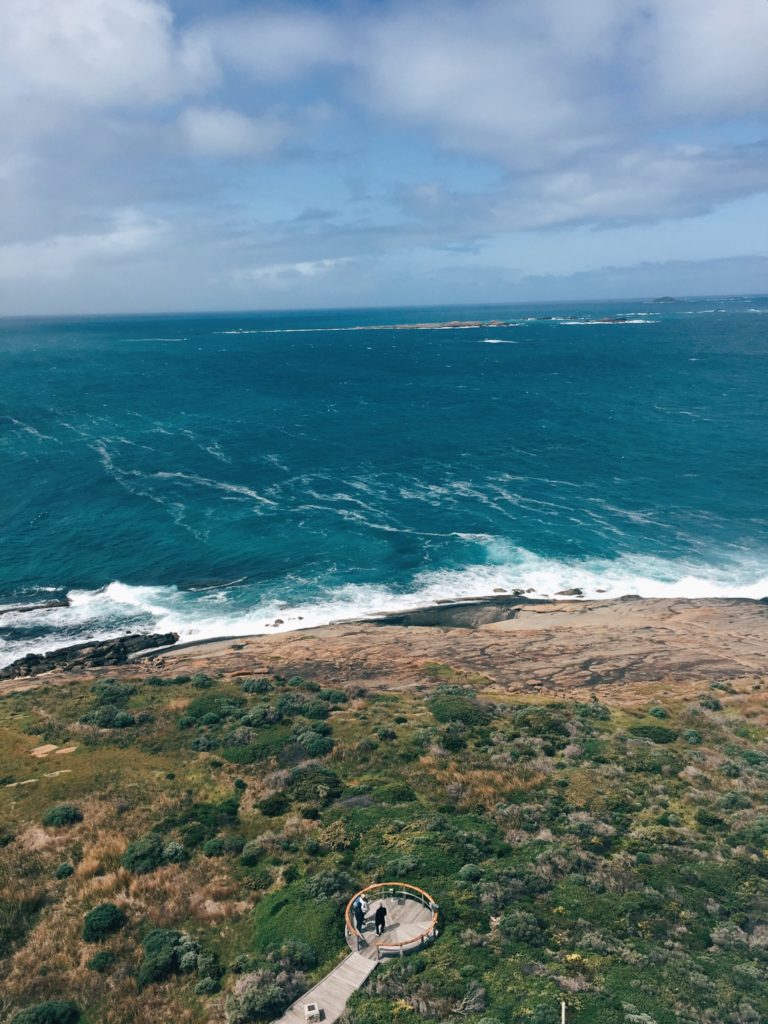 This is where the two oceans, the Indian and the Southern Ocean meet.
Later we climbed up the lighthouse where we felt the full brute force of the gusty winds skidding off the waves below. Apparently, this view was voted the 3rd best ocean view in the world and it is hard to not see why, standing on the top. You have to be there to believe it but I hope the pictures give you a feeling.
We stopped off later at the turquoise paradise that is Hamelin Bay , famous for its population of sting rays.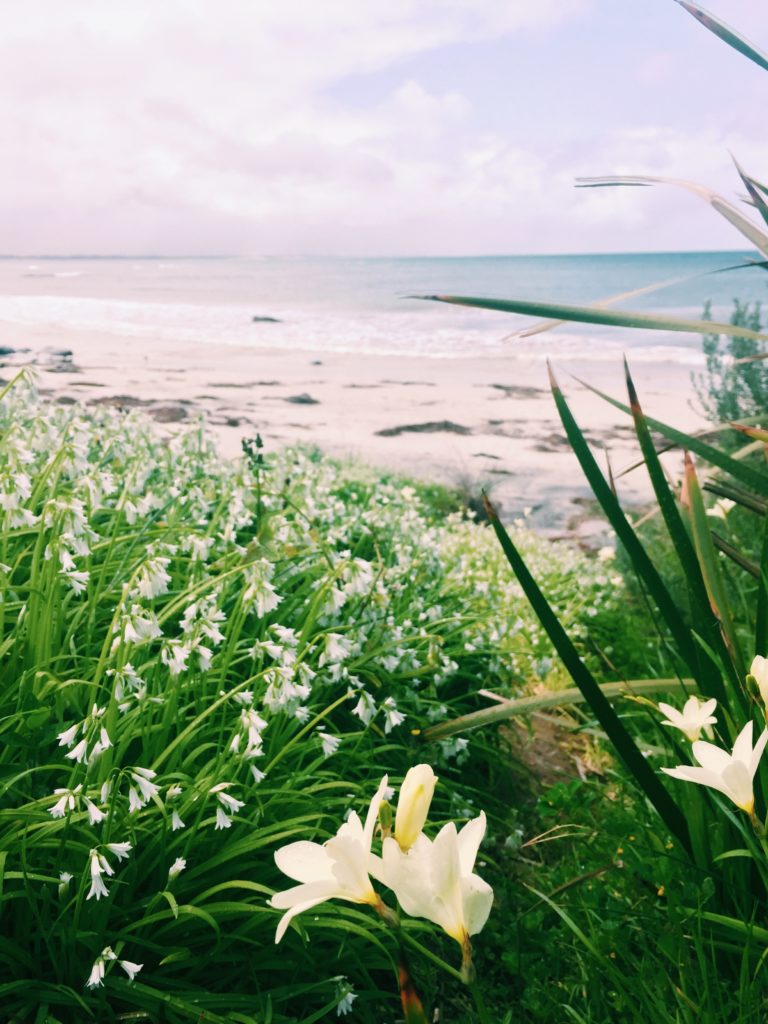 This is the sleepy Flinders Bay, also known to some locals as "The Whaling".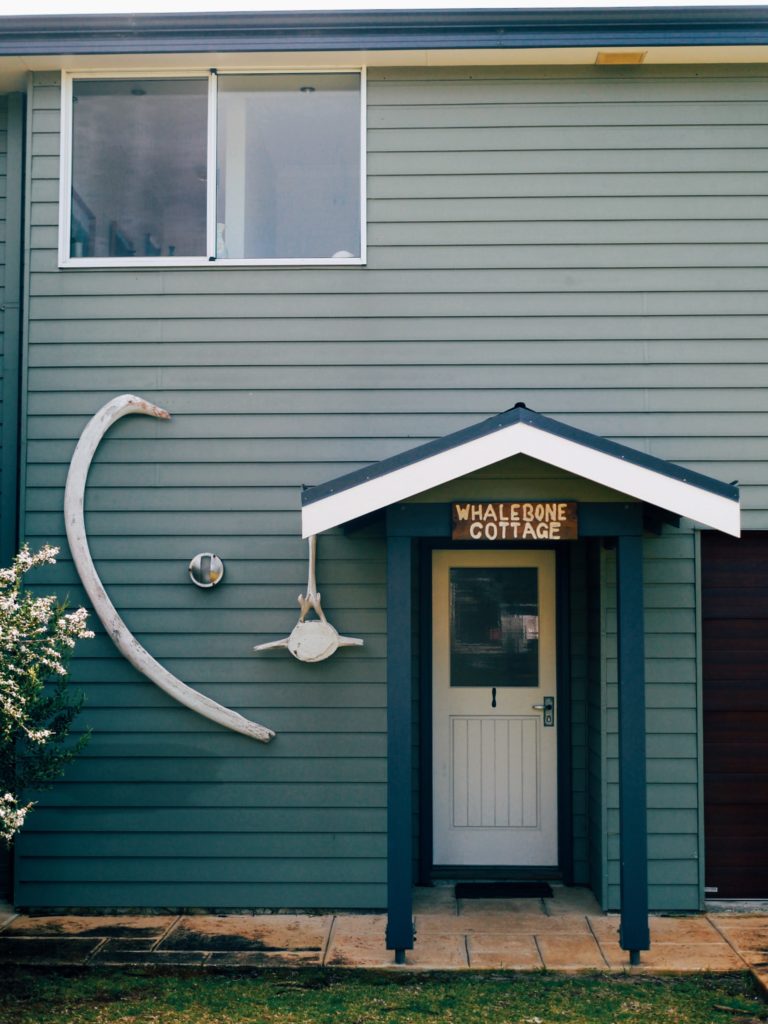 This was an important whaling centre during the period.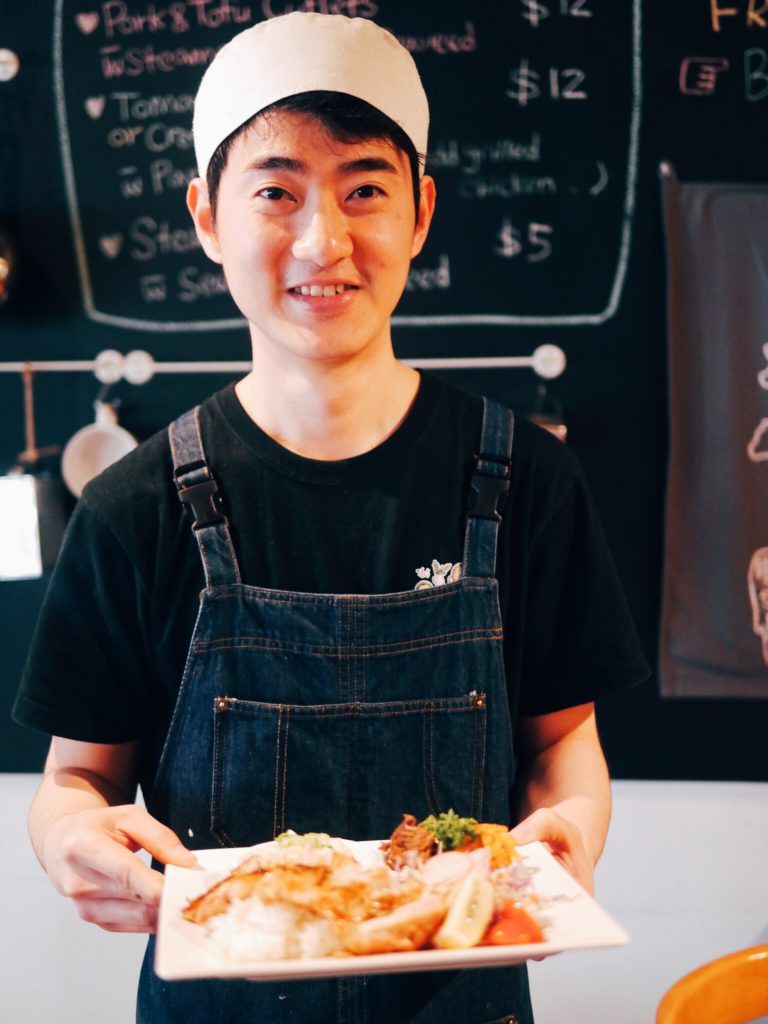 In between drinking wine and exploring the coastline, Jared took me to a really cool Korean restaurant in Margaret's River called Teddi's big spoon.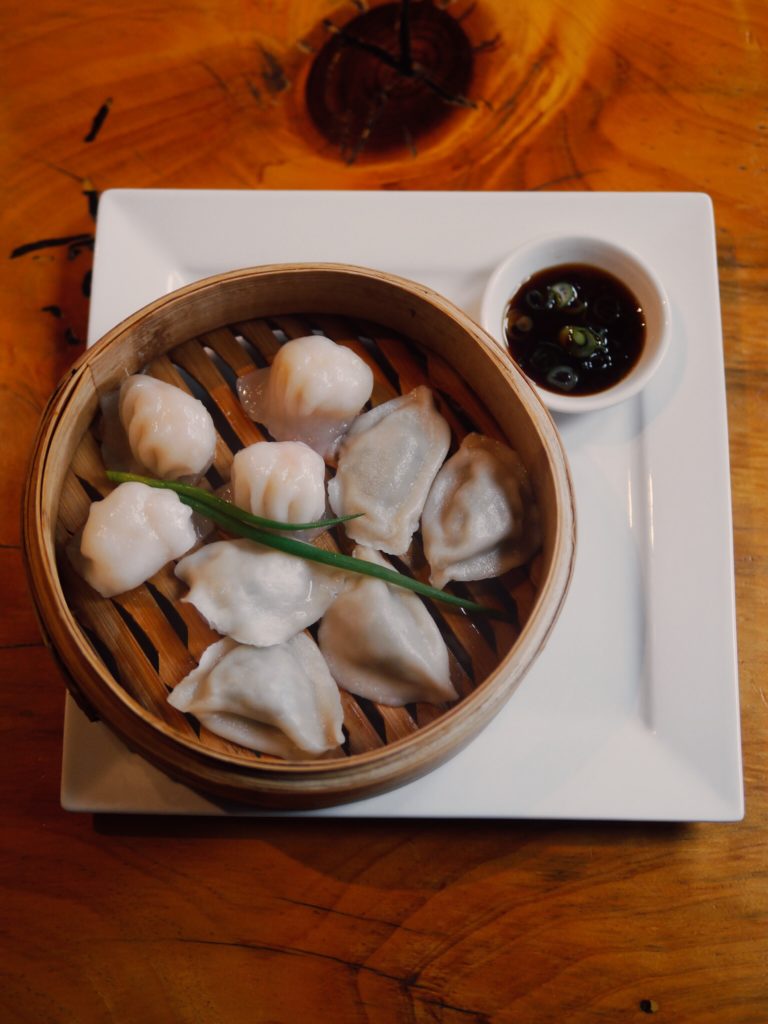 The dim sums here are fabulous and really tasty. Chicken lunch box was also great value for just $13 AUD.
Jared really was great bloke to hangout with and he showed me around like a friend. Plus his passion for wine and the area is infectious.
Margaret River is also a rising star in the craft brewery scene with over 5 craft breweries launching in the region.
I spent a day visiting all 5 of the breweries in the company of beer aficionado and local legend, Jules.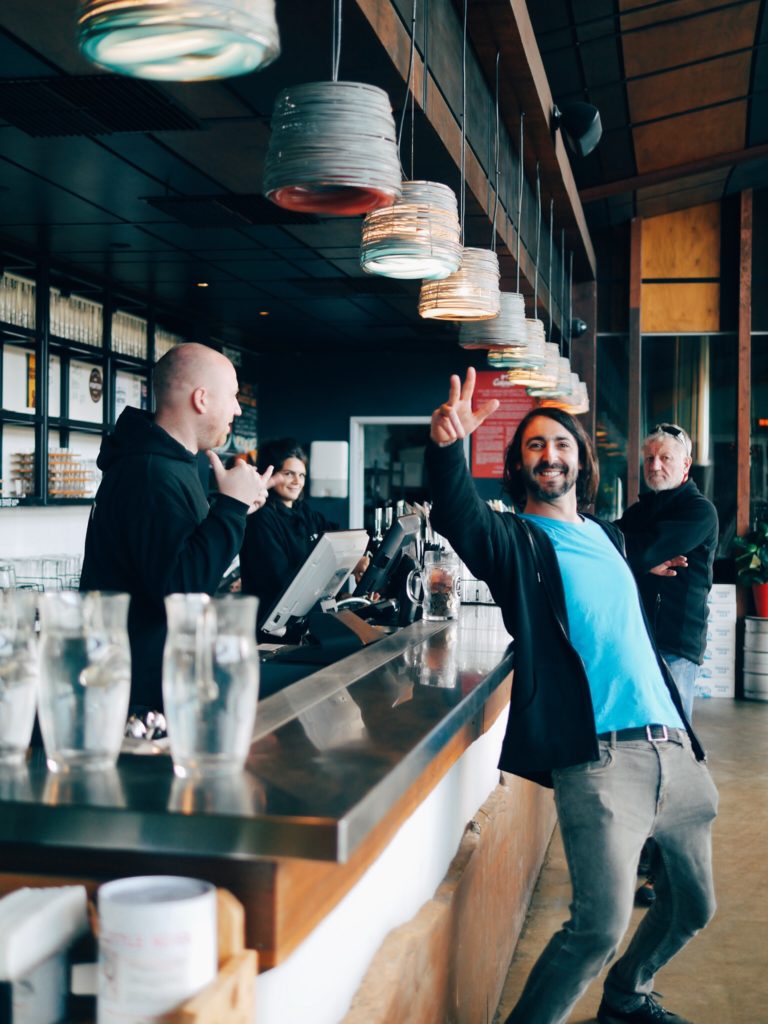 This is probably one of my favourite food and drink tours of all time, thanks to the charismatic and wonderful presence of Jules.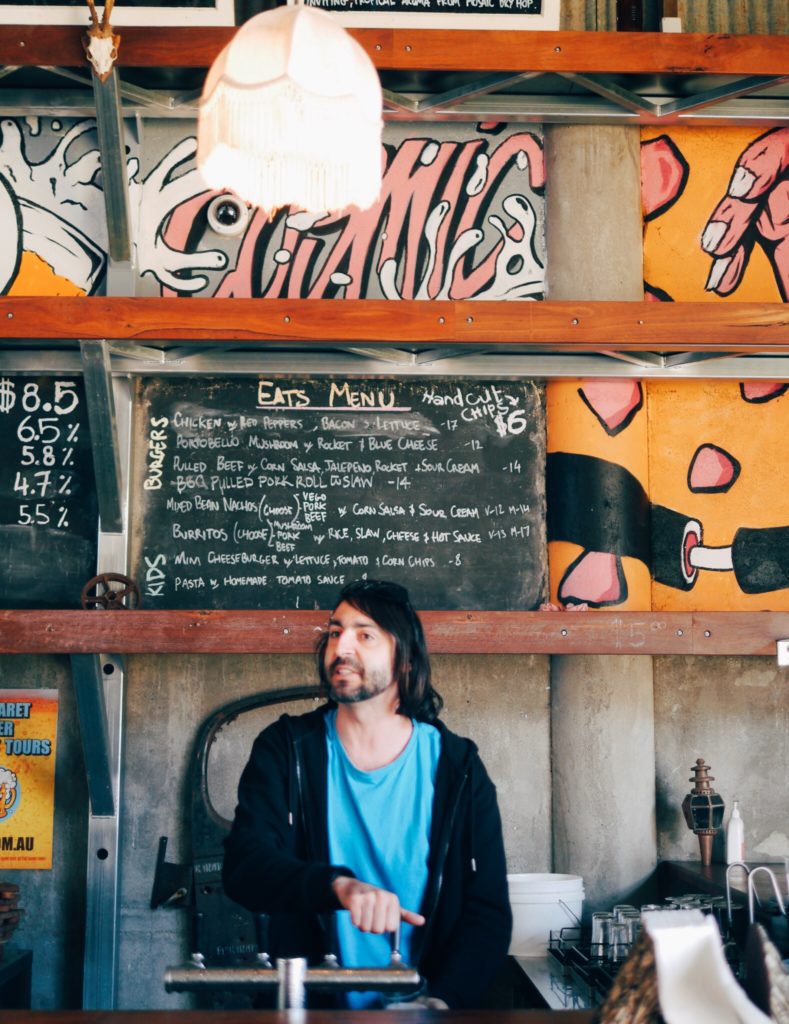 Great sense of humour fused with a tremendous passion for beer and life-this is one tour I won't forget for many years to come.
Each brewery, we were served a 6 beer paddle that gives you a nice overview of the different range of beers on offer. Some of the breweries also offer cider so you can mix it up a little.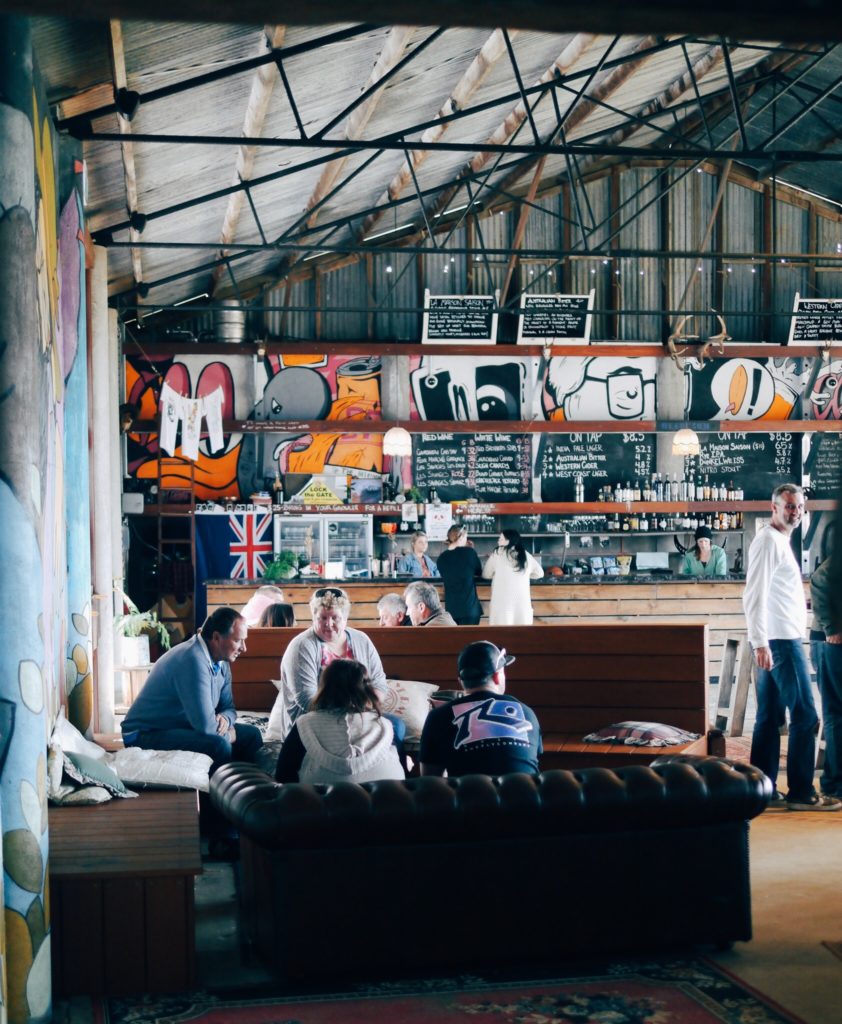 I loved how laid-back and relaxed the breweries were.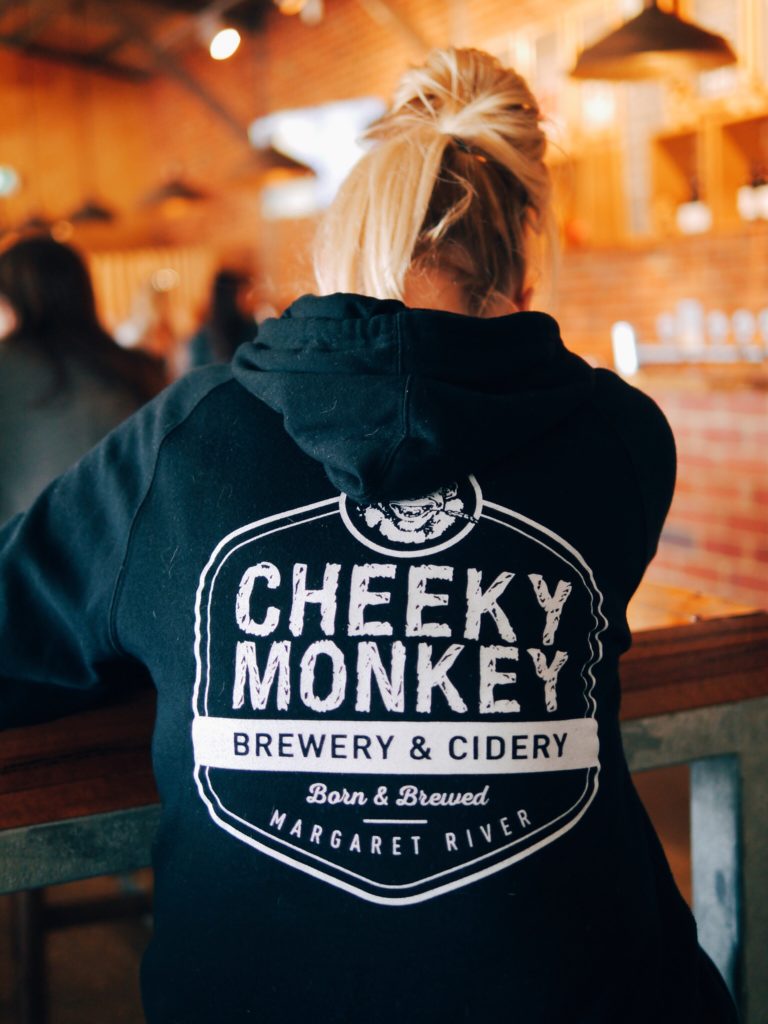 Very family friendly and staff were really helpful.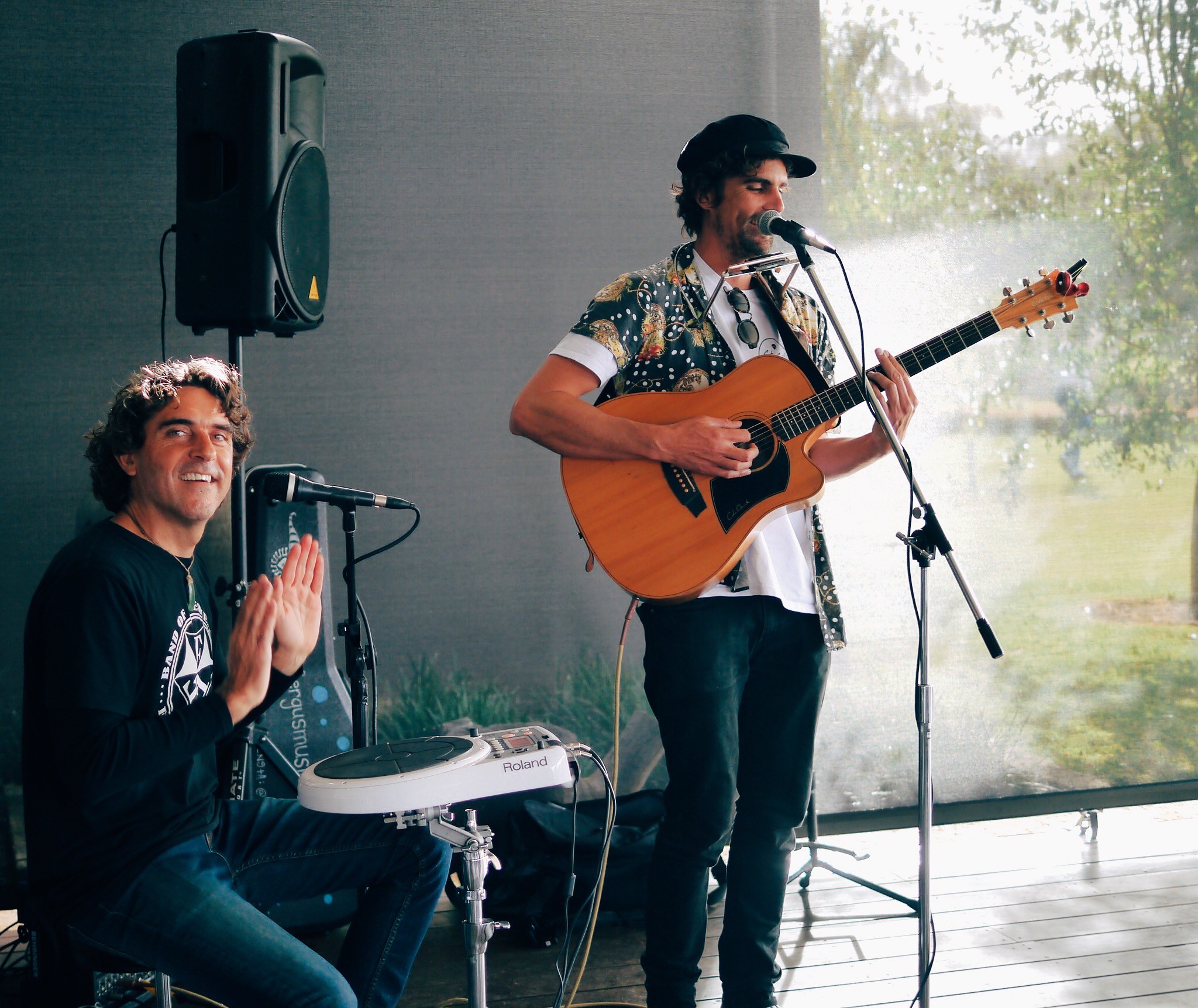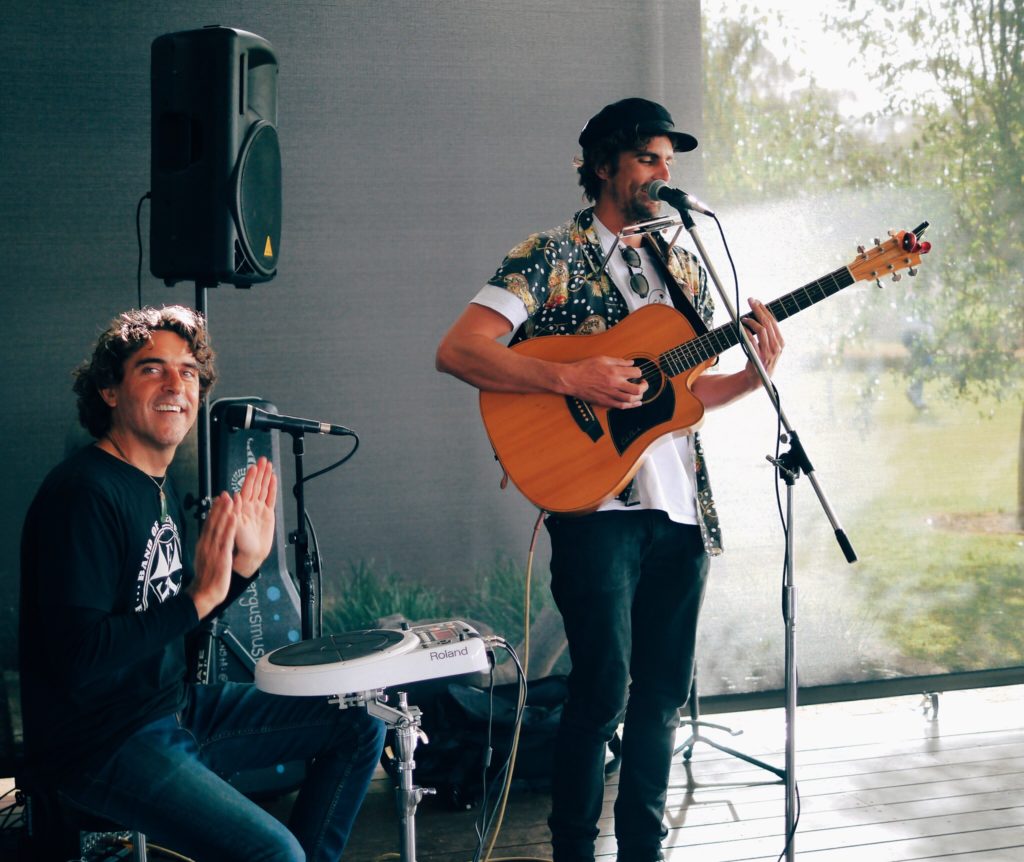 Being a Sunday also, each brewery had a festive atmosphere with almost all of them featuring live musicians. Hands down, one of my favourite moments of this trip. I think the pictures, tell the whole story.
For breakfast, I went to the White Elephant Beach Cafe. Cafe probably wins the award for the most scenic breakfast cafe in Western Australia thanks to a location on he Gnarabup Beach Boat Ramp, overlooking the beach.
The weather wasn't in our favour in the mornings but I can imagine on a clear sunny day how beautiful this place must be. The cafe itself is fab. My pick over the two days was their wonderful poached eggs on sourdough toast accompanied by roasted butternut squash and feta cheese. So good. Great artisan coffee. Lovely staff. Place I'd love to come back to at some point in the future.
After breakfast, it was time to head back to Perth.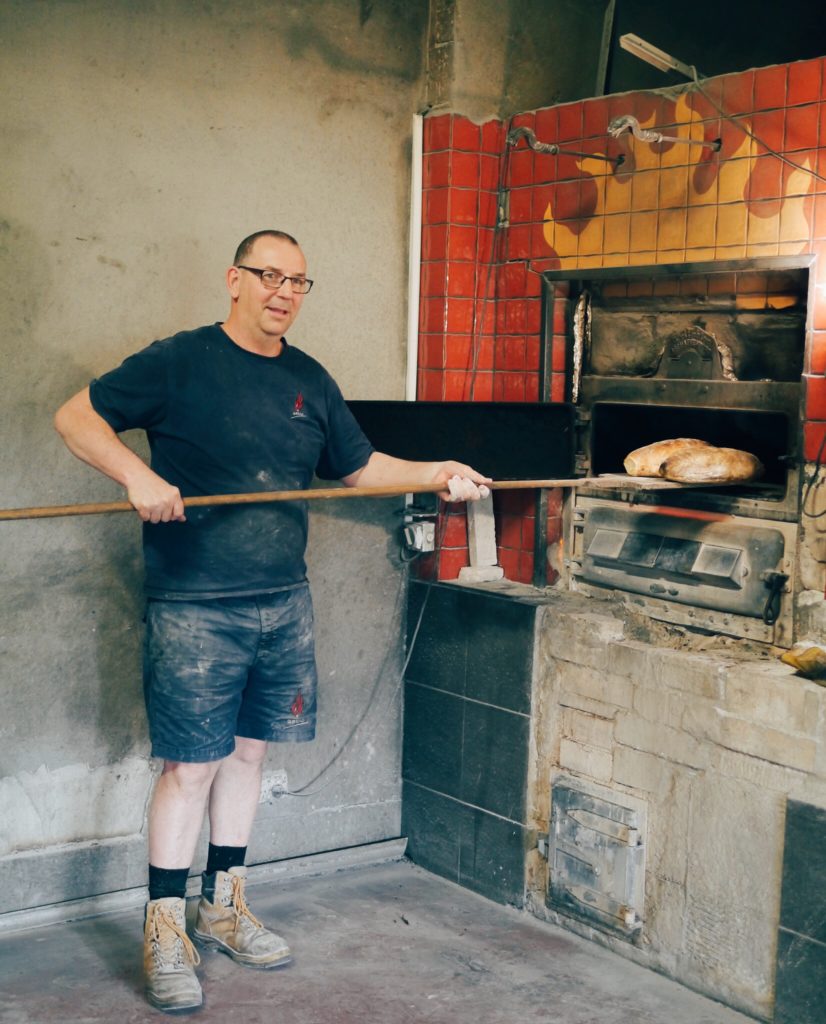 Enroute we stopped off at the fantastic Yallingup Woodfired Bread. While the bakery is not open to the public, baker, Tim was very generous with his time and showed us around. The bread here is made with biodynamic flour and fresh from preservatives. Visitors can buy the bread from the tables outside the bakery. Leave your money in the honesty box, pick up your choice of bread and go.
Our food odyssey continued at the Yallingup Cheese Company, a local artisan cheese maker that produces a selection of fresh curd and soft ripened cheeses from organic milk of the local Jersey cows.
A must visit when visiting Margaret River region is the Vasse Virgin Soap factory. Beside producing natural skincare products at reasonable prices they have a gourmet food tasting room where you can sample everything from macadamia pesto to their amazing sundried tomato chilli mustard. Loved this place.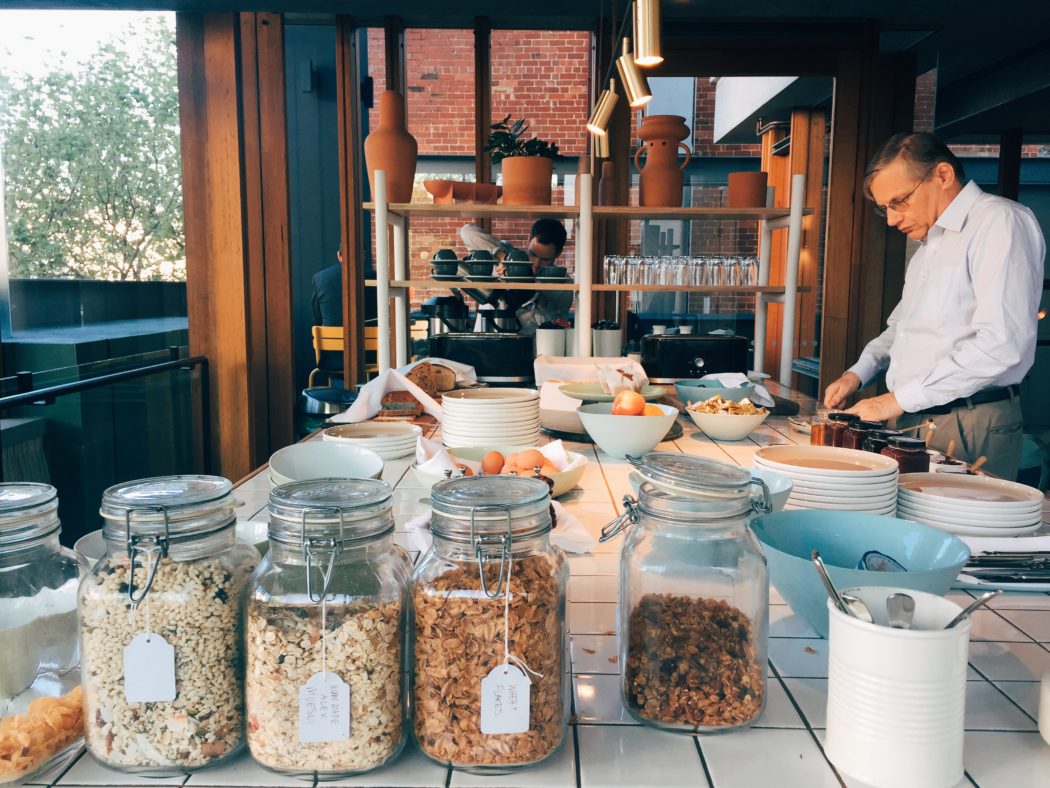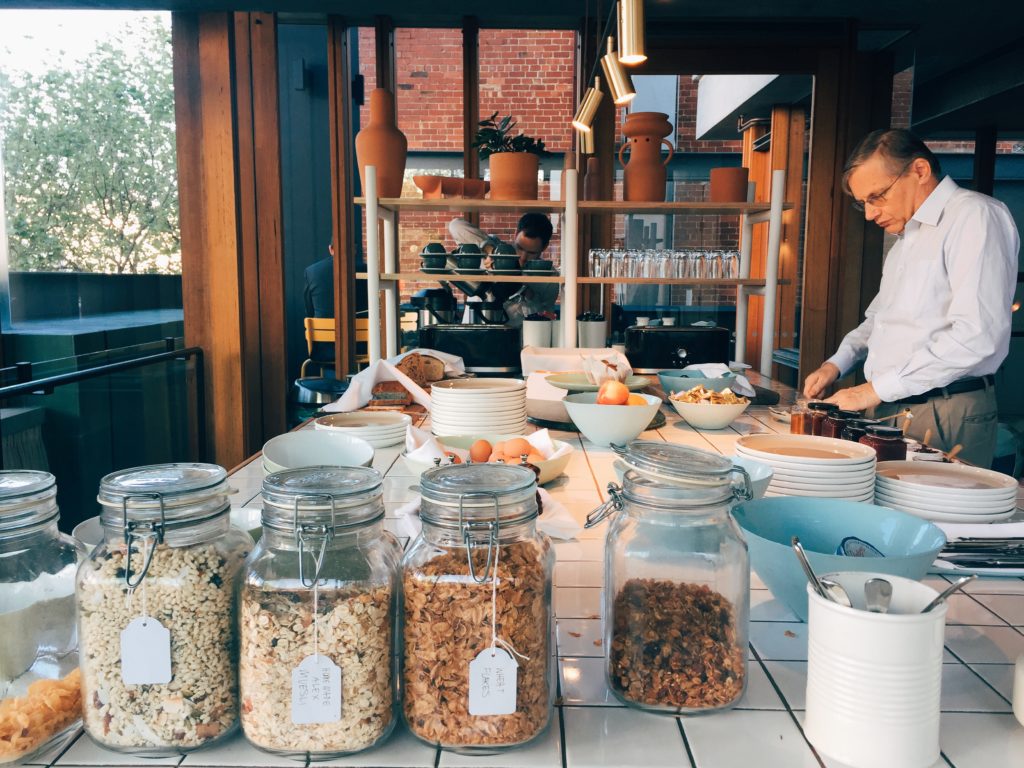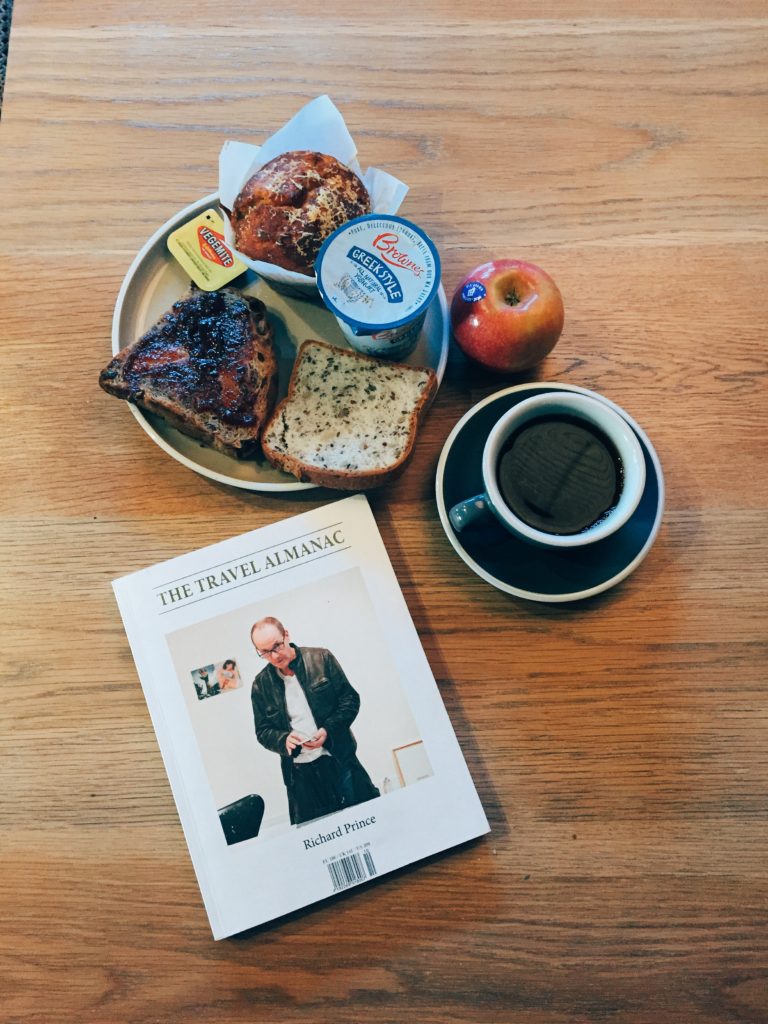 After checking in the beautiful Alex Hotel ( Not the most budget friendly hotel you will find in Perth but with prices starting at $129 AUD in low season, this is pretty amazing value for the location and quality) I was taken on a roving dinner of Northbridge, the heart of Perth's food and bar scene by local food blogger and bar expert, Laura Mosley.
My first taste of Perth was at the very cool Bivouac where we sampled their delicious goat chops , Lebanese spice rub, tomato kasundi in a fig and fennel chutney. Mouthwatering stuff.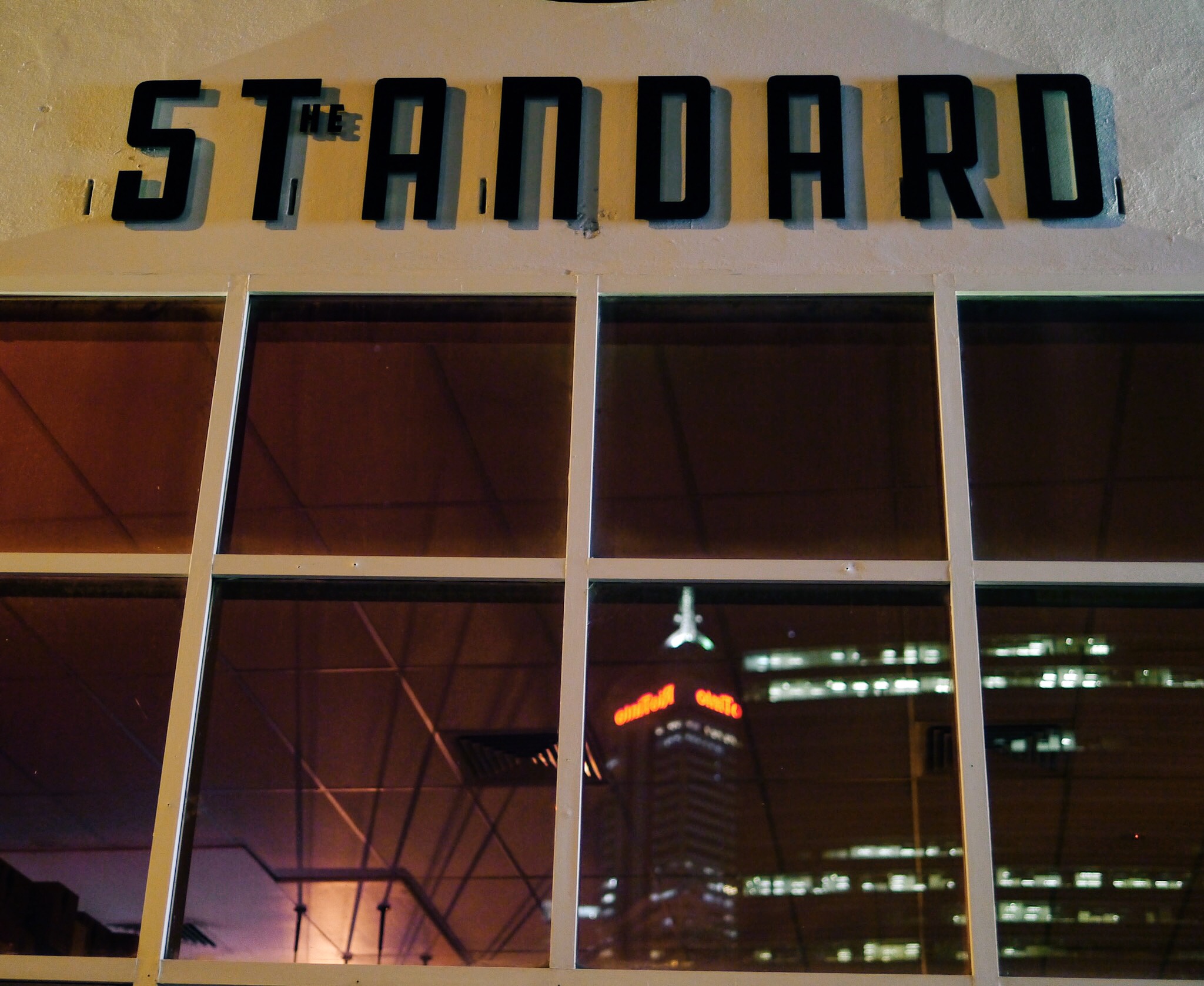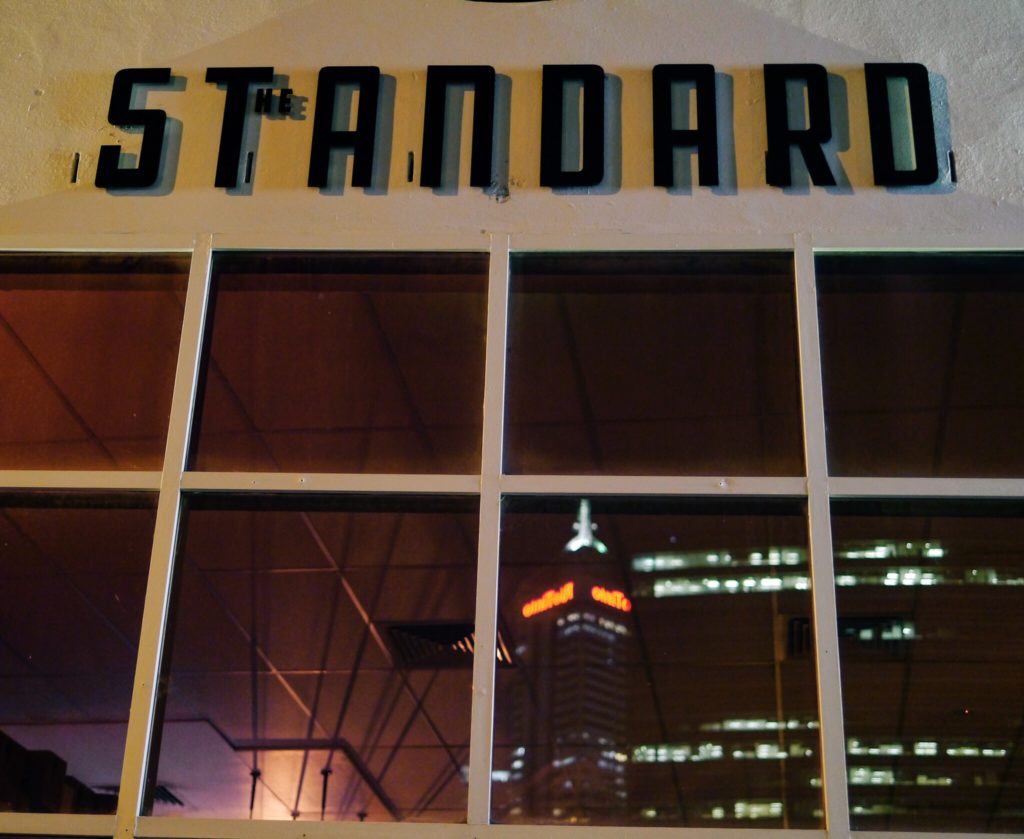 My next stop was the hip Standard Bar Garden and Kitchen. Great selection of cocktails, fab wine list , wonderful atmopshere and nice staff-this place has all the ingredients for a great night out in Perth.
Our last stop was the Alex Hotel's excellent Shadow wine bar but by this time, I was absolutely knackered which was a shame.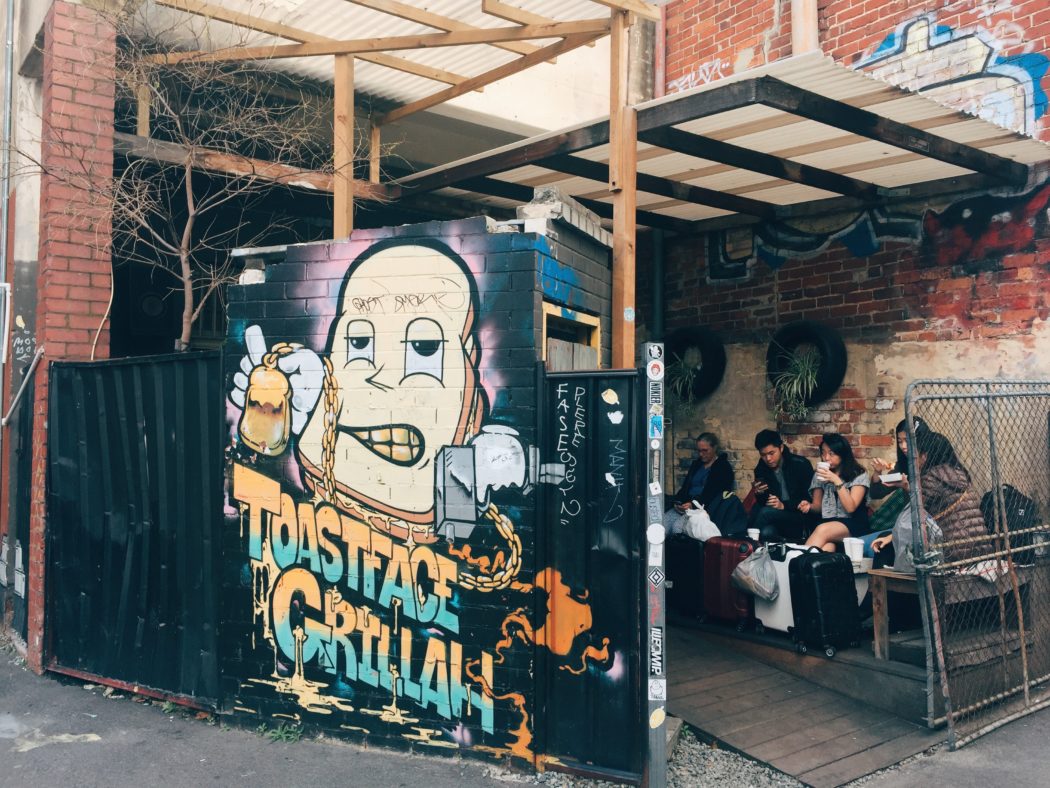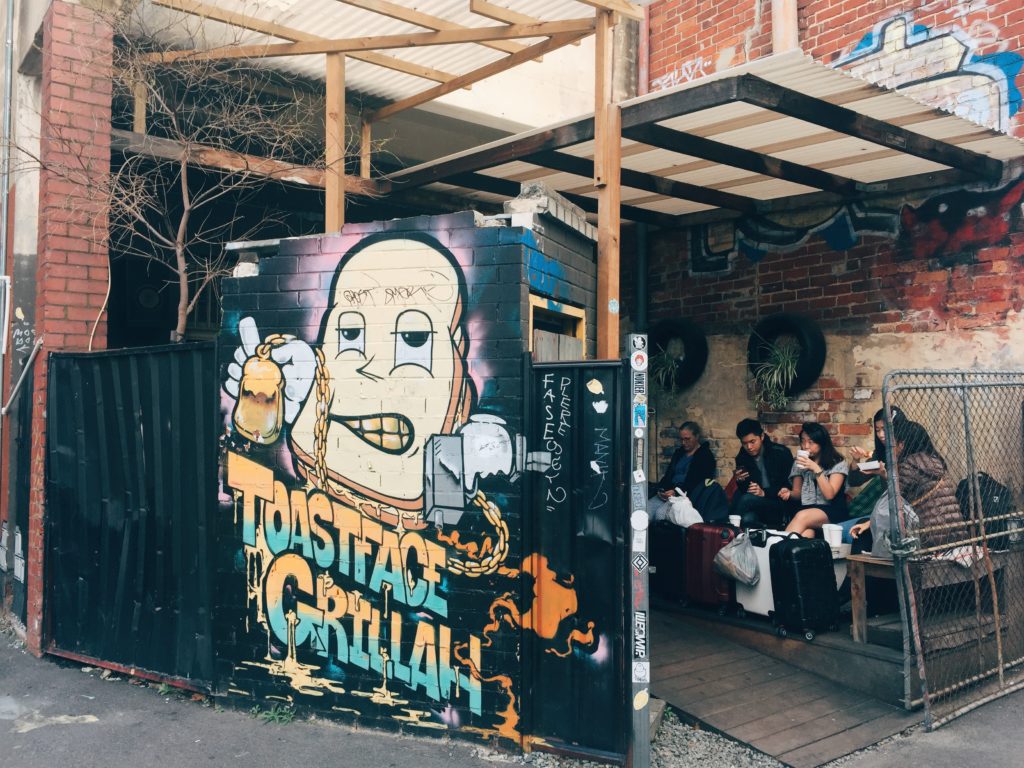 Next morning, refreshed after a decent nights sleep we headed to the iconic Toast Face Grillah.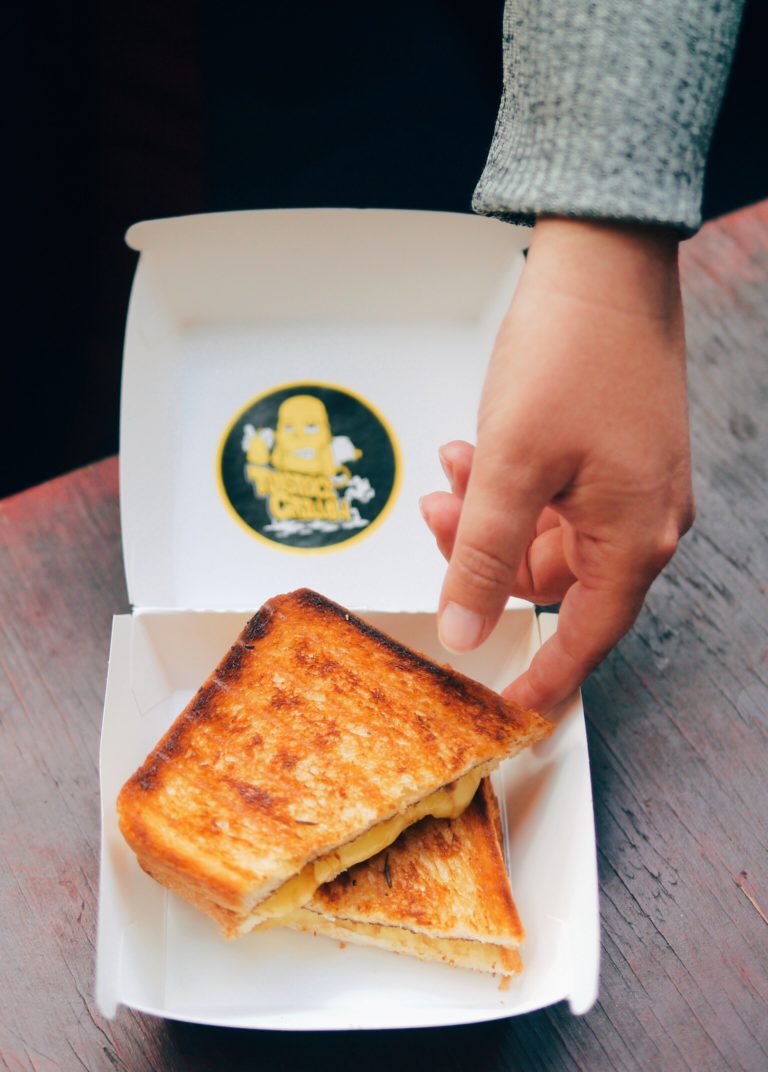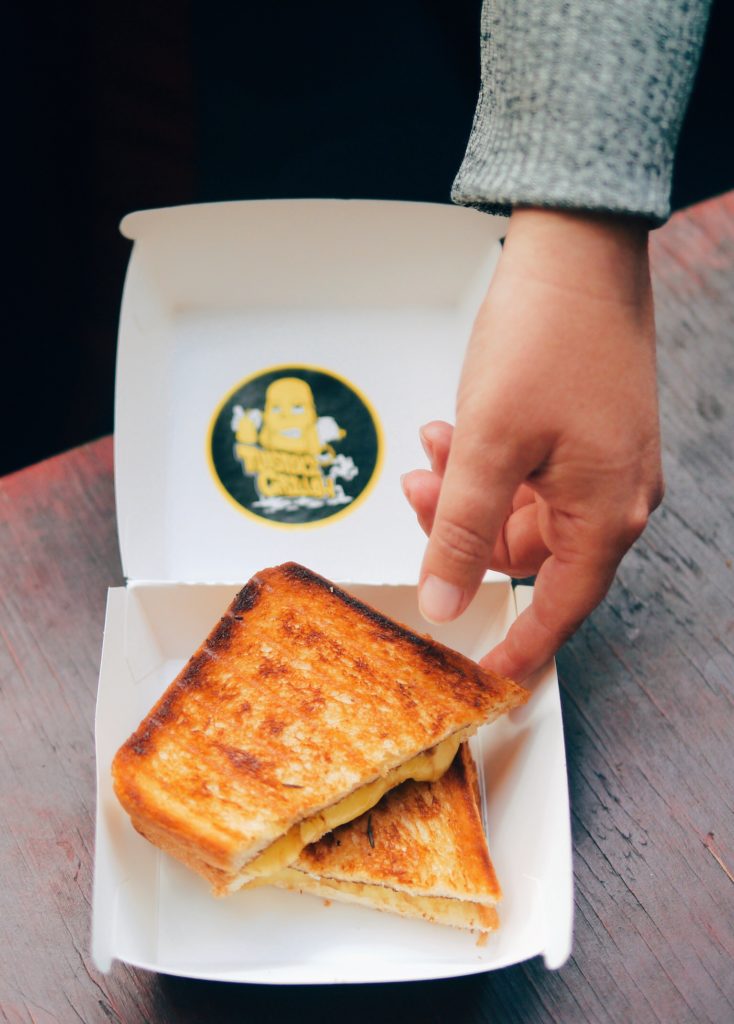 Here I sampled their iconic Vegemite & Cheese Toastie. Not everyone's cup of tea vegemite but I loved it.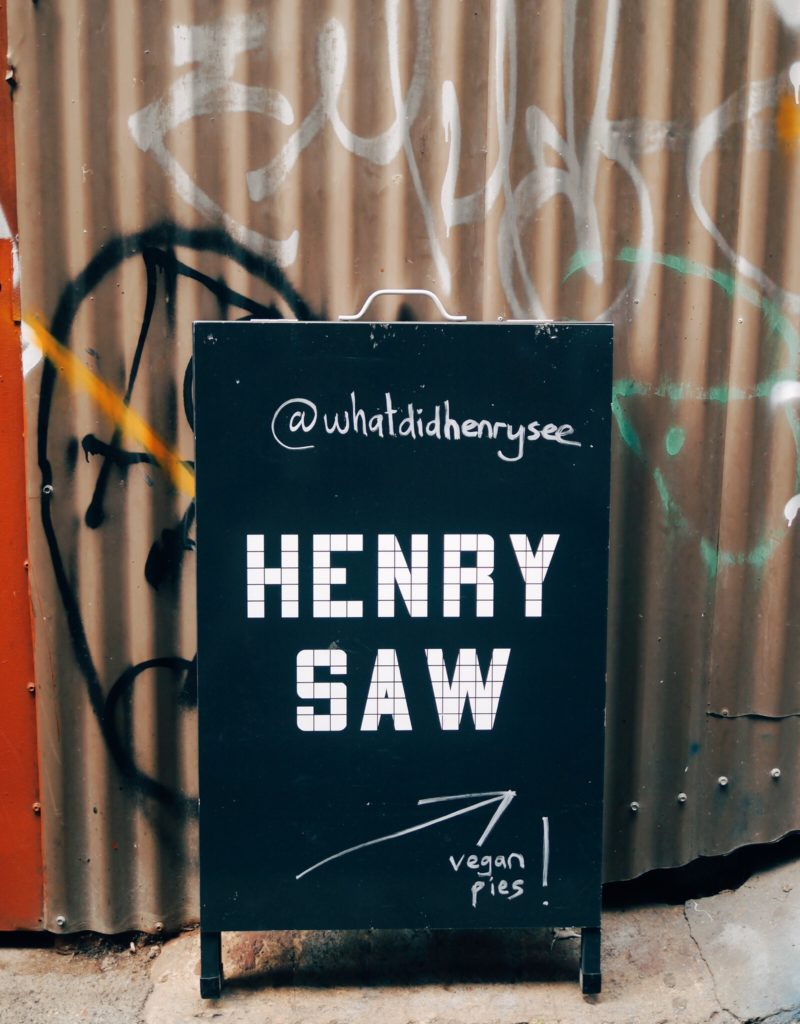 After that it was a short stroll up the road to the vegan friendly Henry's Saw.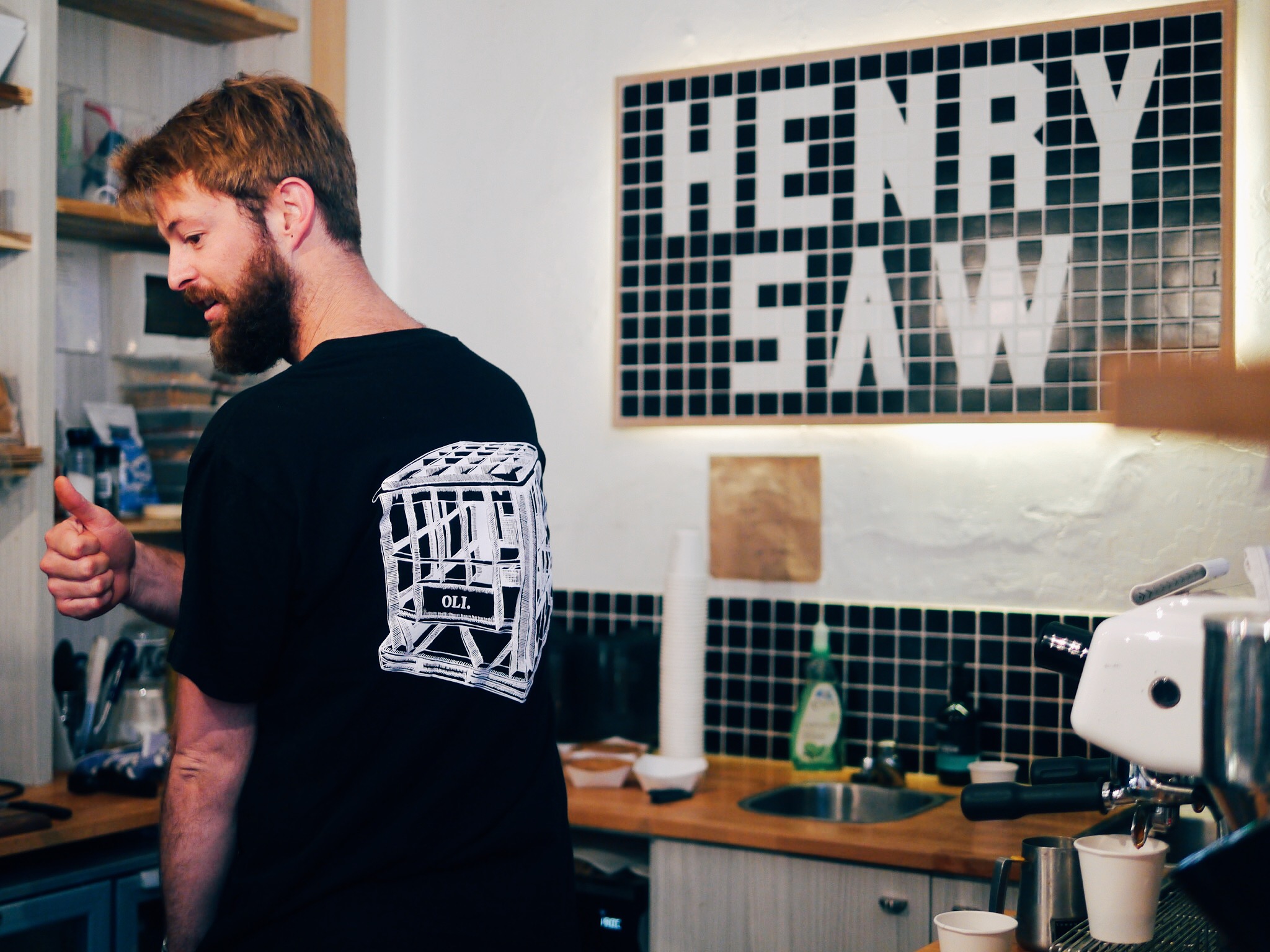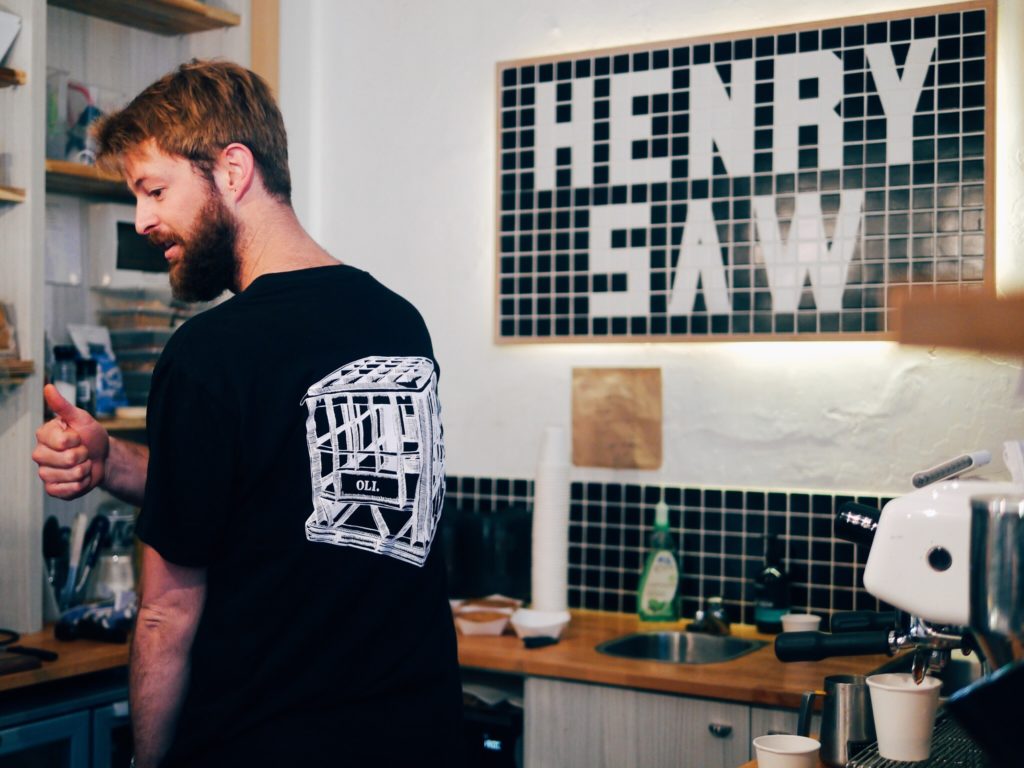 Friendly baristas, great artisan coffee and delicious cakes. Lot to love about this place.
The cafe is also housed in the excellent (FREE!) Museum of Perth which chronicles the social, cultural, political and architectural history of Perth.
I then proceeded for an aimless wonder of the city. Here's what I saw..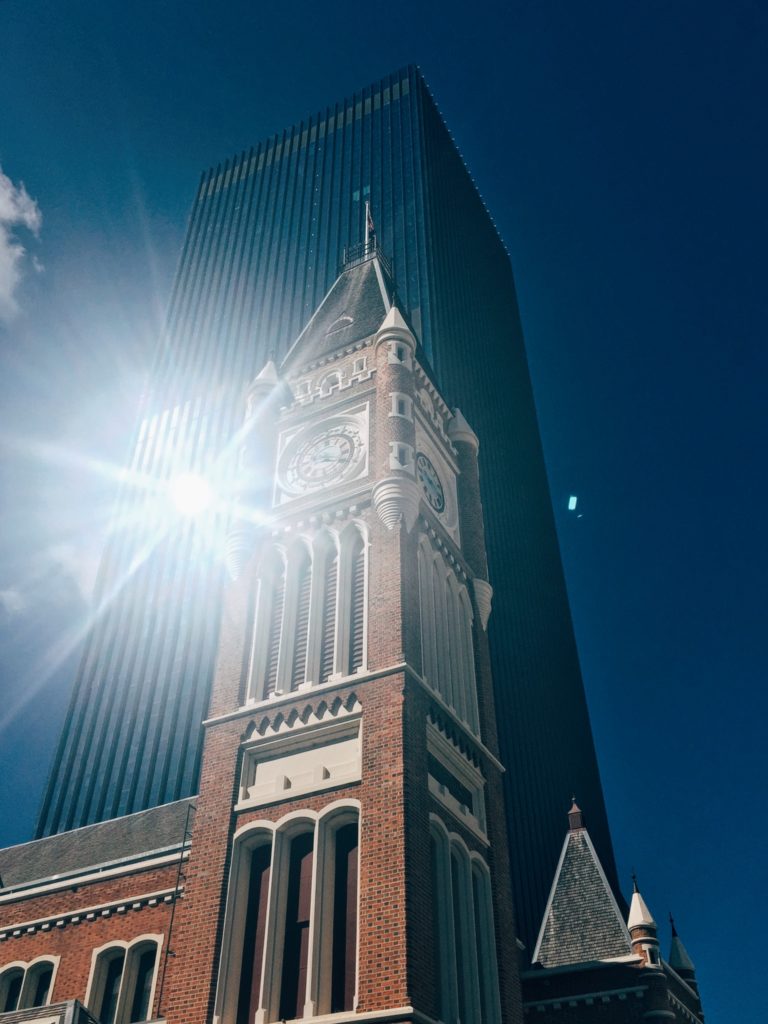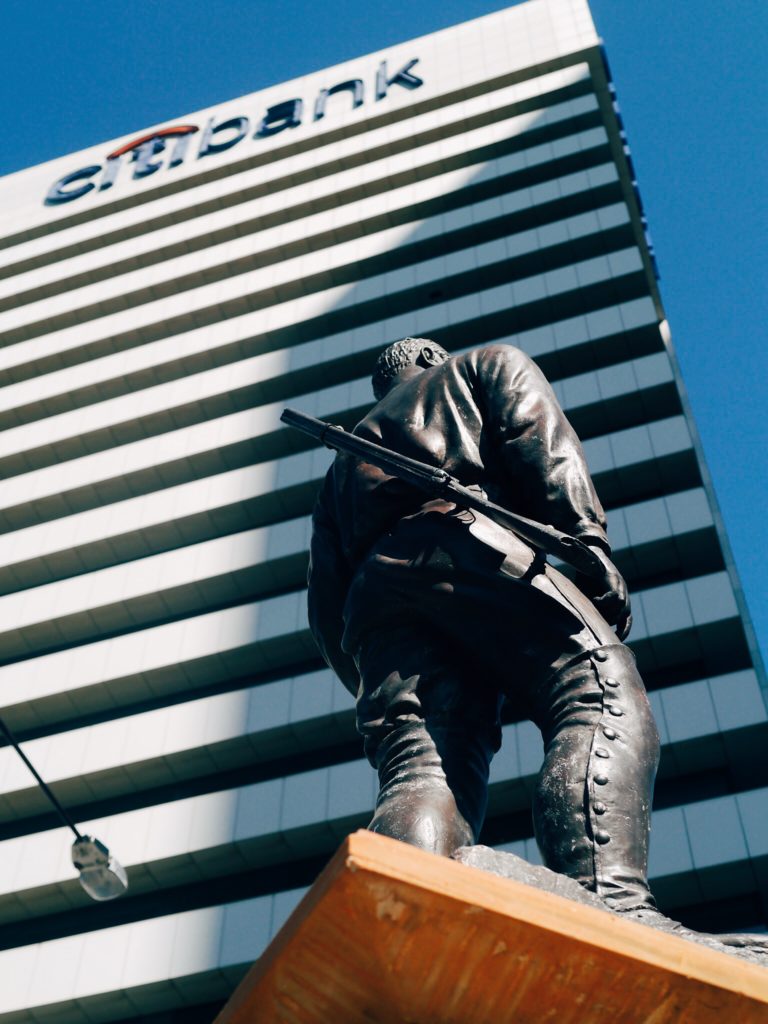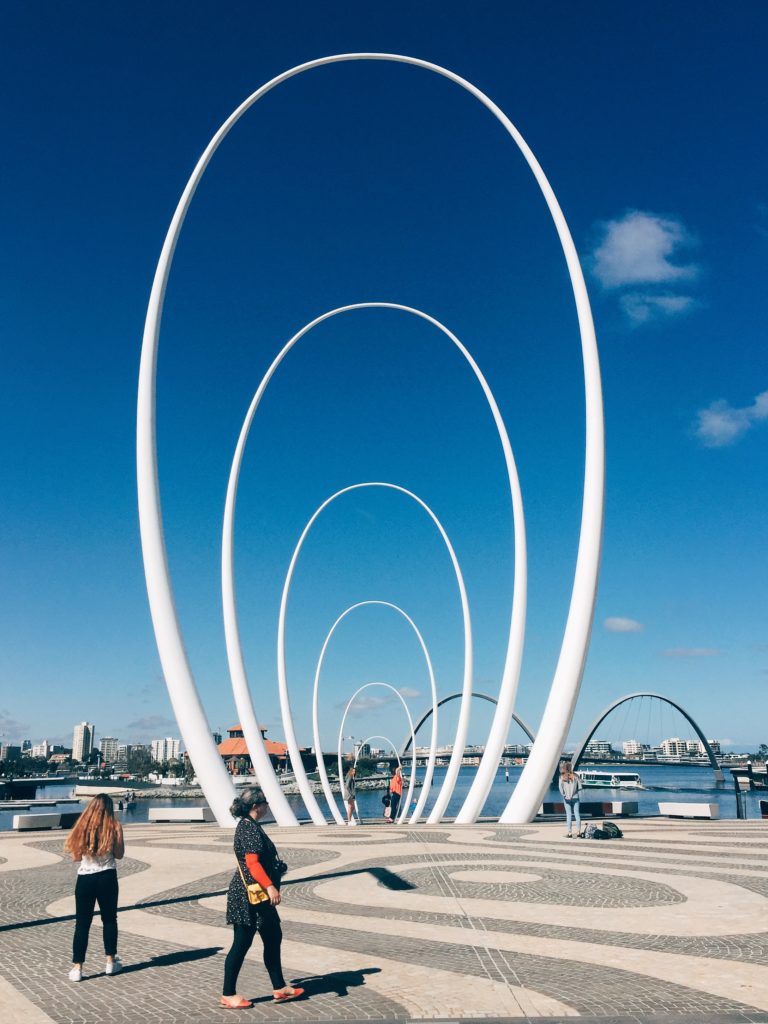 Another highlight of my morning in Perth was a memorable few hours in the company of Walter Maguire from Go Cultural Aboriginal Tours and Experience. Walter is a member of the Whadjuk people who have been calling Perth home pretty much from the beginning of time. In the beautiful setting of Elizabeth Quay, Walter took me on journey into Perth' s Cultural past starting off with a traditional welcome and traditional indigenous blessing made from white clay smeared on my forehead. Walter shared with me stories of traditional way of life of the Whadjuk people, their spiritual connection to the country and how their life dramatically changed when the European settlers arrived in Western Australia. Our tour appropriately ends at 'First Contact' , a giant metallic sculpture of a bird in a boat. The sculpture reflects the Noongar people's first visions of European settlers, whose distant sailing ships looking like floating birds bearing the white-faced spirits of their ancestors.
After Walter's tour we headed to the iconic State Buildings. The former government buildings having previously served as a police court, treasury, public office and GPO over its 140 year history has been reincarnated and given a new lease of life as a Perth retail and dining hotspot.
One of the highlights of the space is Petition, a series of venues : the Petition Beer Corner , Petition Wine Bar and Merchant and the Petition Kitchen which together form probably Perth's hottest foodie hotspot.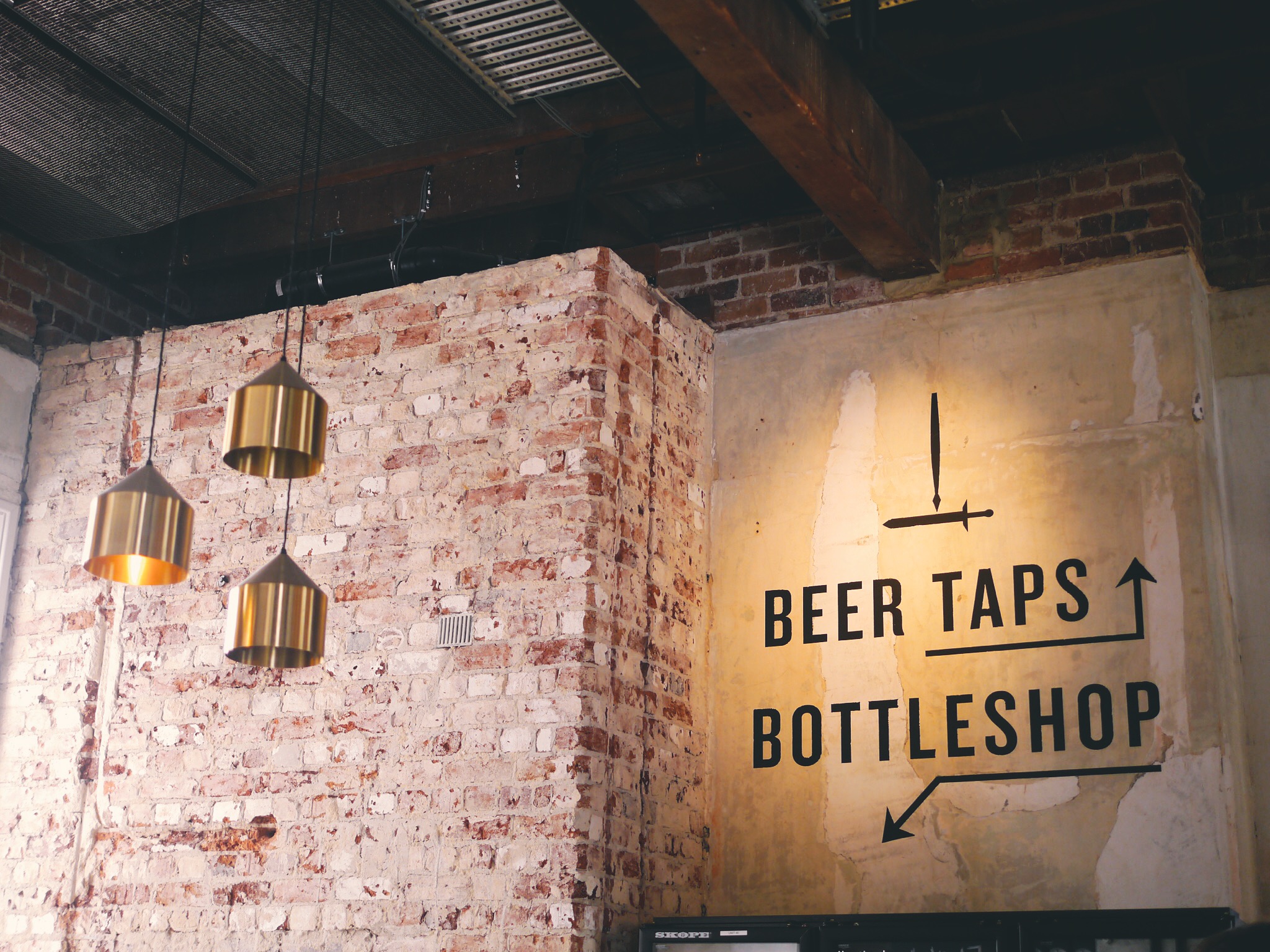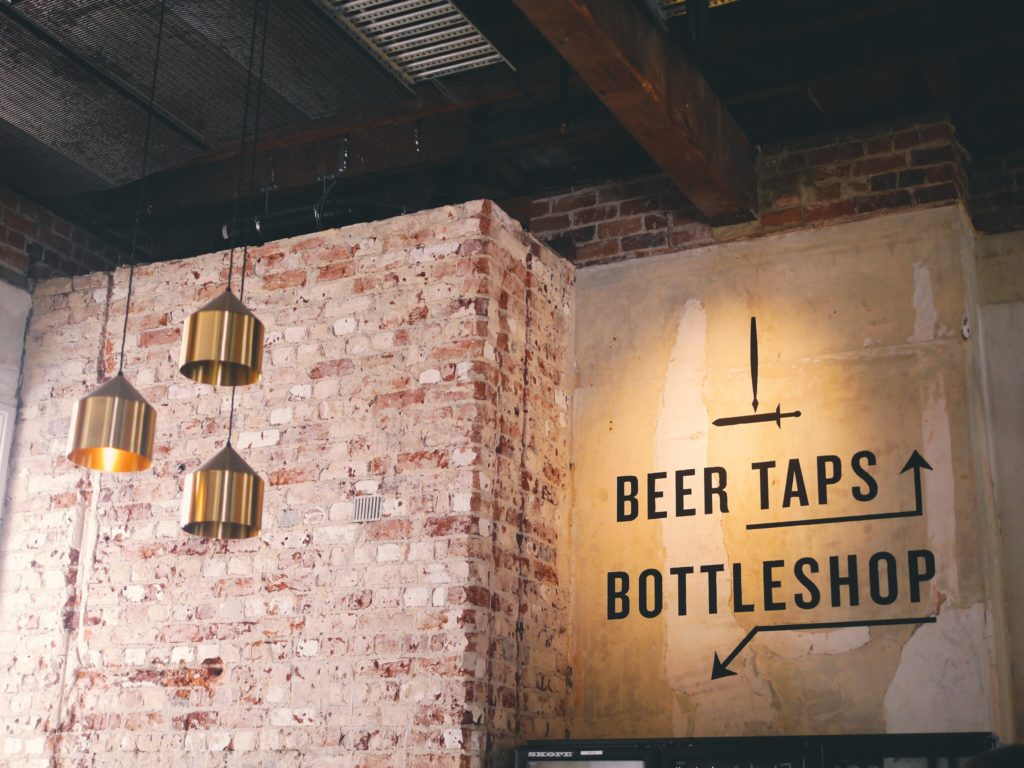 Before flying back to the UK, my last evening is spent in the beautiful city beach of Cottersloe.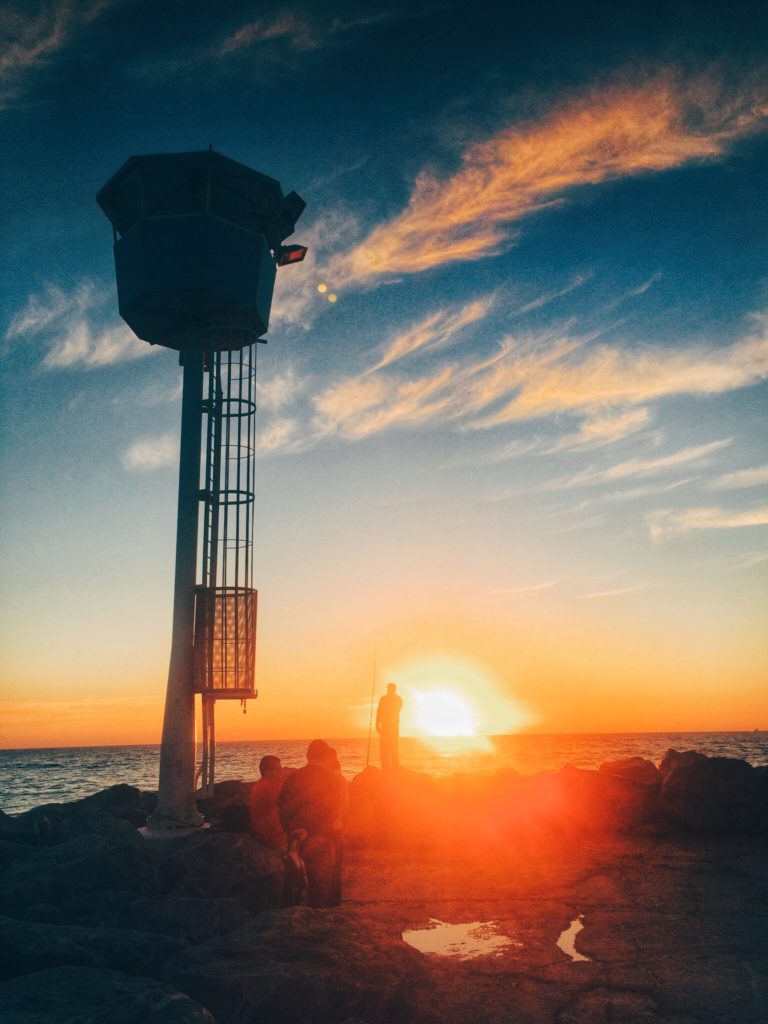 Beautiful sunset marks the end of my day and my brief trip to Western Australia.
Looking back it is difficult to sum up the whole experience.
I close my eyes.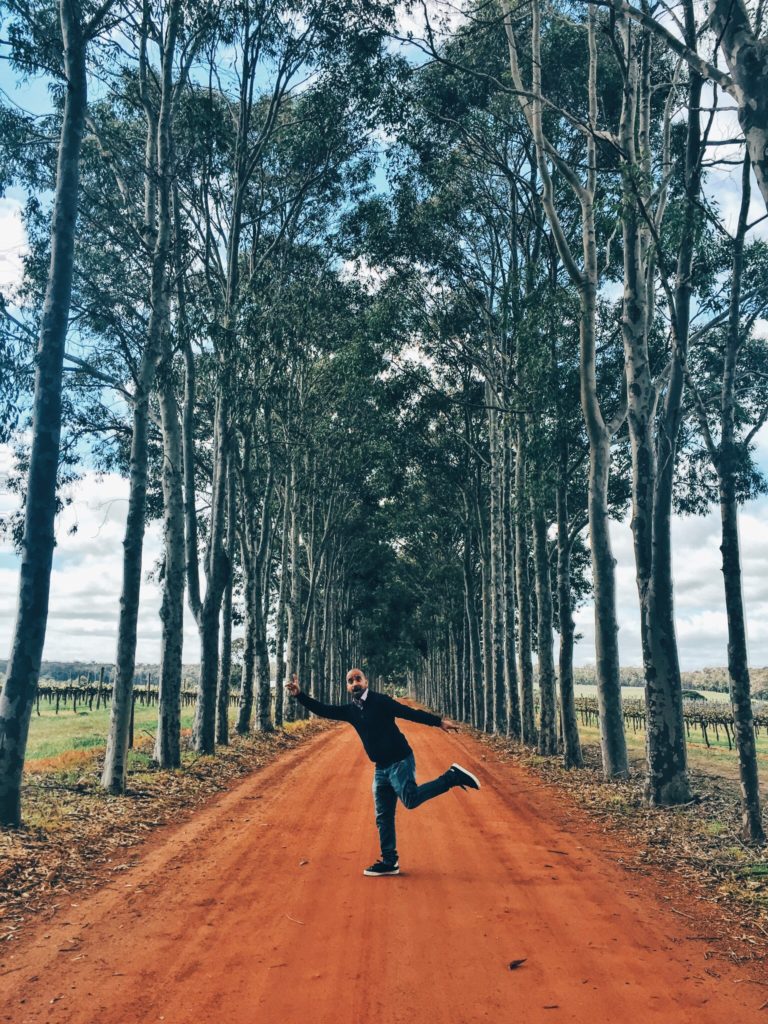 I think of all those wonderful breakfasts I enjoyed. The food in this part of the world is truly world class. I dream of all those picture postcard, pristine white sand beaches. The colour of the water.
I remember my encounter with nature. Meeting the quokka. Brief encounter with whales.
Most of all when I look back, I remember all the wonderful people I met. Images of Rusty, Jules, Jared, Tim the baker, chef Chris at the Canteen, Walter and Josh Whitehead flash through my head. I then close my eyes and smile.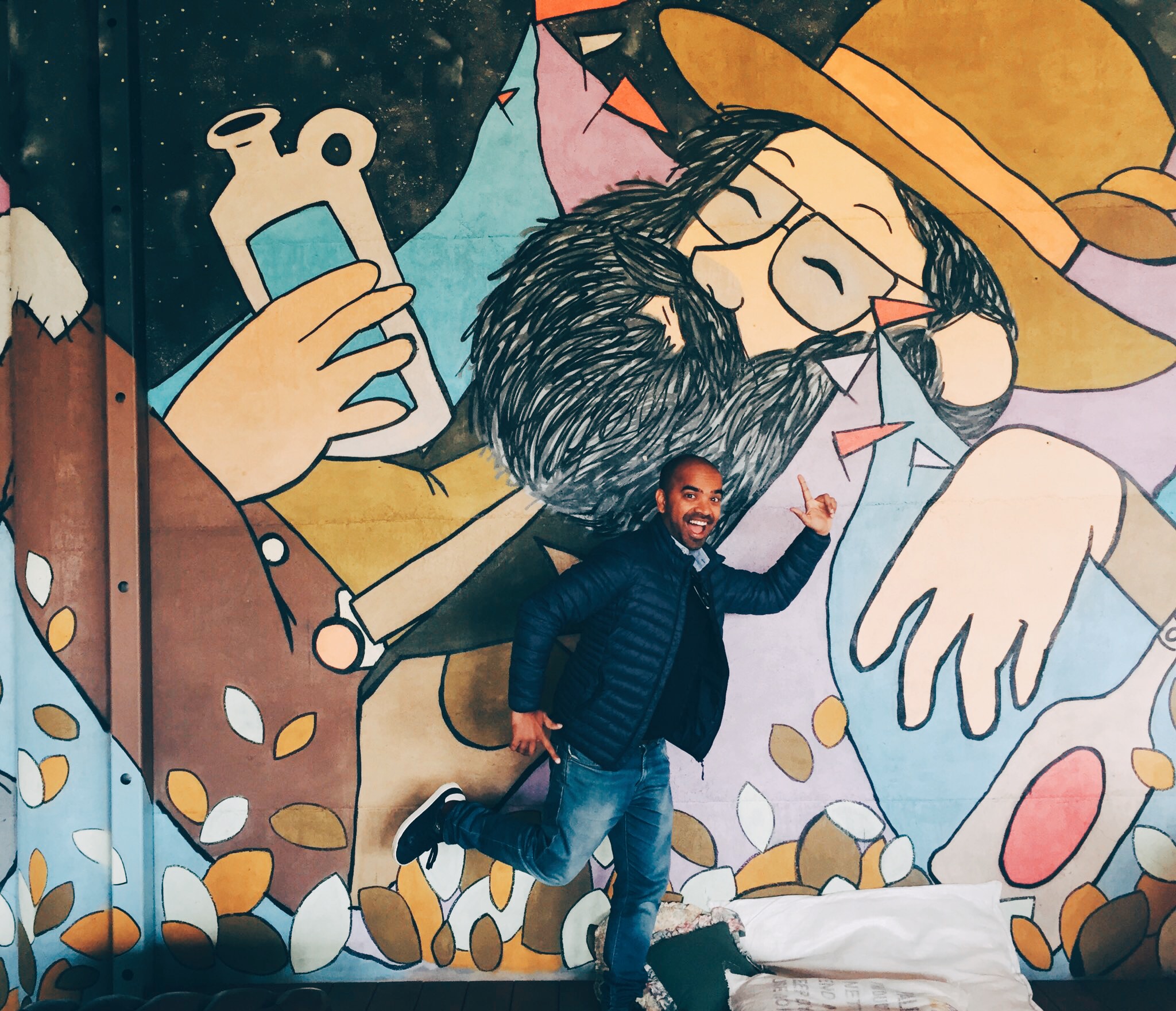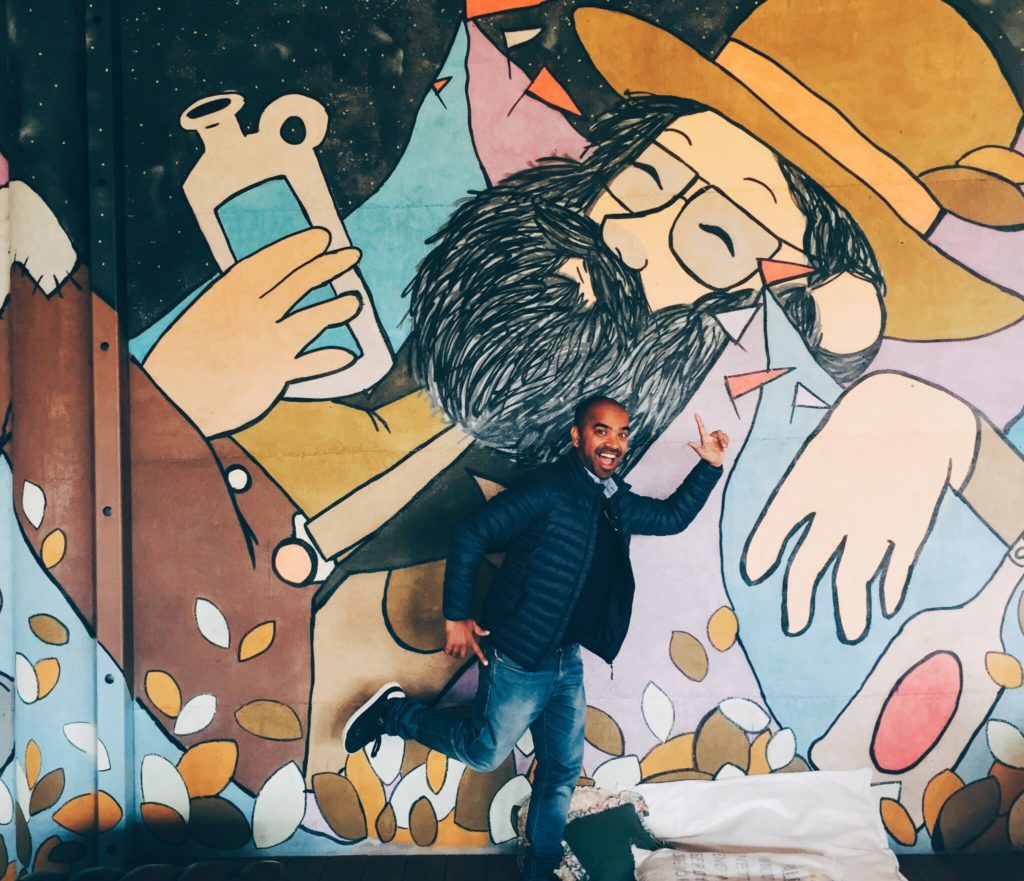 Thank you Western Australia for the memories. I hope to be back again, very soon.
Thank you
A big thank you to the team at Tourism Western Australia especially Elen and Michal for inviting me. Plus shoutout to Qatar Airways team for a great flight to and from Perth. Currently Qatar Airways are offering great value fares to Western Australia, starting at just of just £599 return from Edinburgh and £619 return from London.
Also thanks to my colleagues at iAmbassador for putting together this project.
For more pictures and stories, have a look at the hashtag #justanotherdayinWA