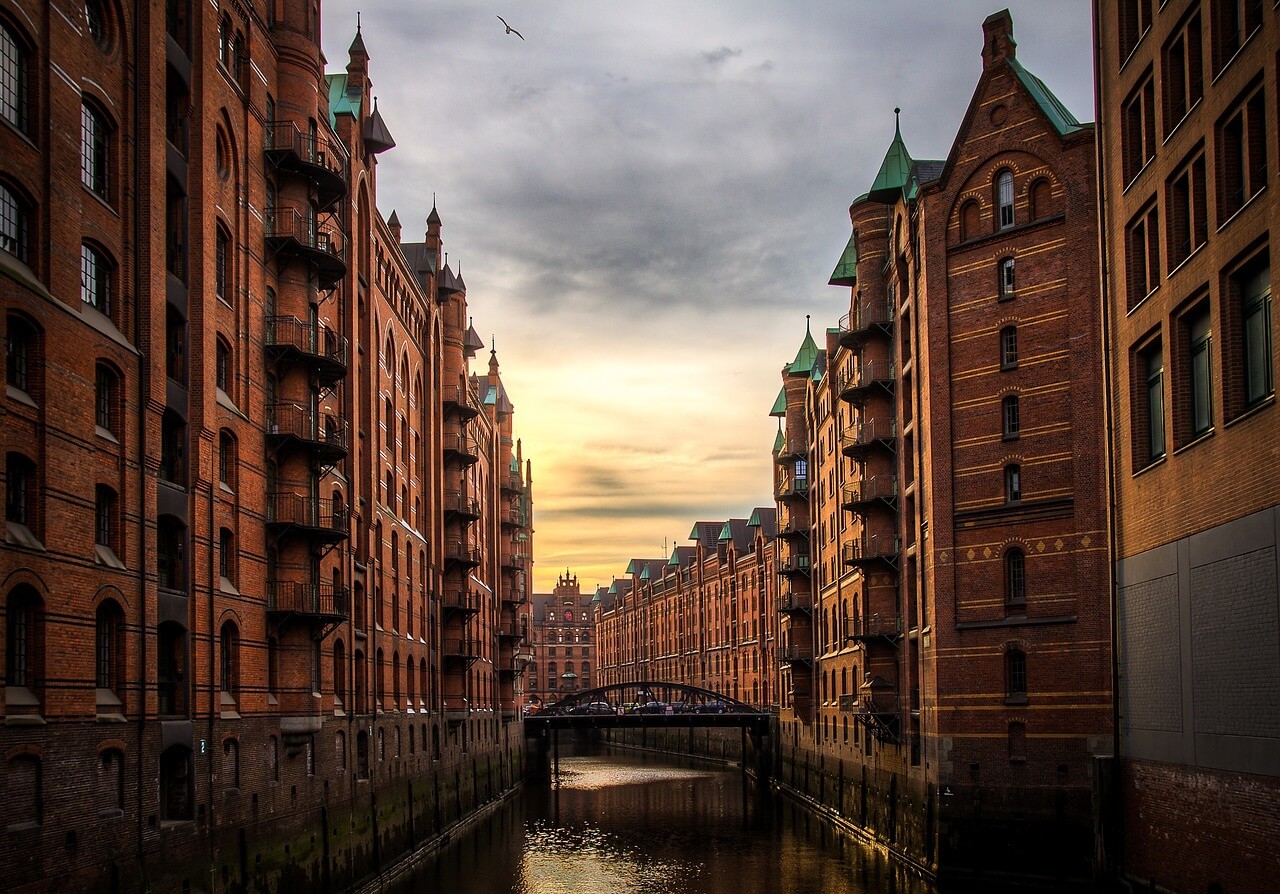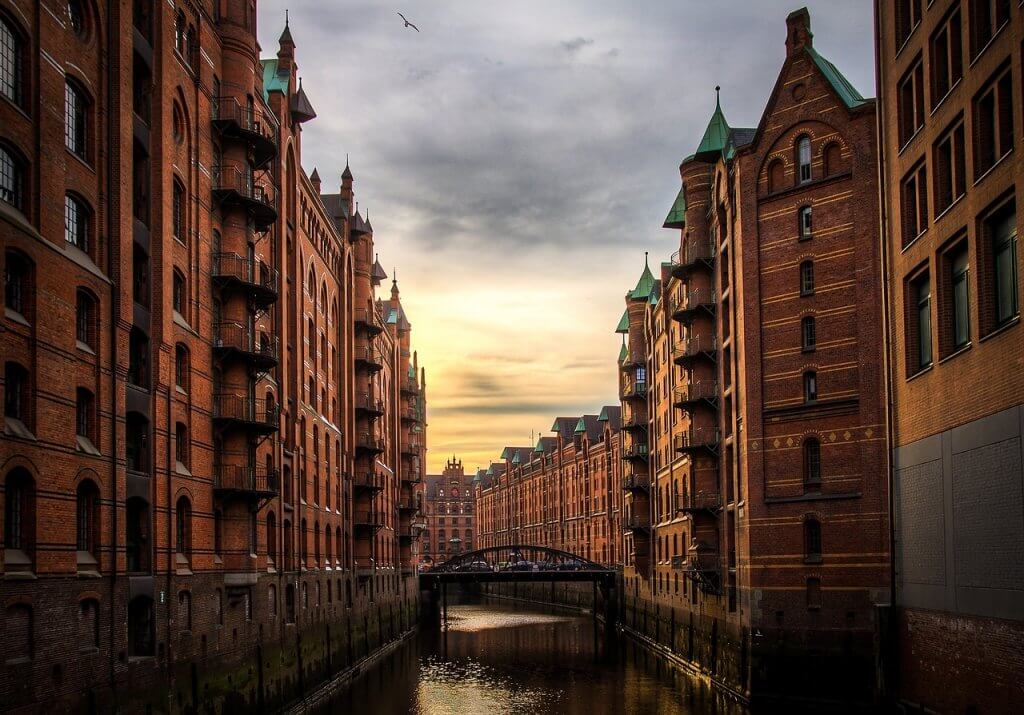 Lying at the confluence of the Elbe River and the North Sea, the port city of Hamburg has a long tradition of welcoming people from all over the world- in fact, 180 nationalities from across the world call this city home which is why it has earned the title "Gateway to the World." (Tor zur Welt)
A picturesque city criss-crossed by hundreds of canals and with over 2500 bridges ( more than Amsterdam and Venice combined) you are surrounded by water on all sides which lends to a dreamy feeling.  With over 104 districts to explore,each neighbourhood offers you a reflection of the city's multicultural vibe with cafés and restaurants serving up dishes from all 4 corners of the world. Whatever your budget, you will never go hungry in this city.
History and Development of Hamburg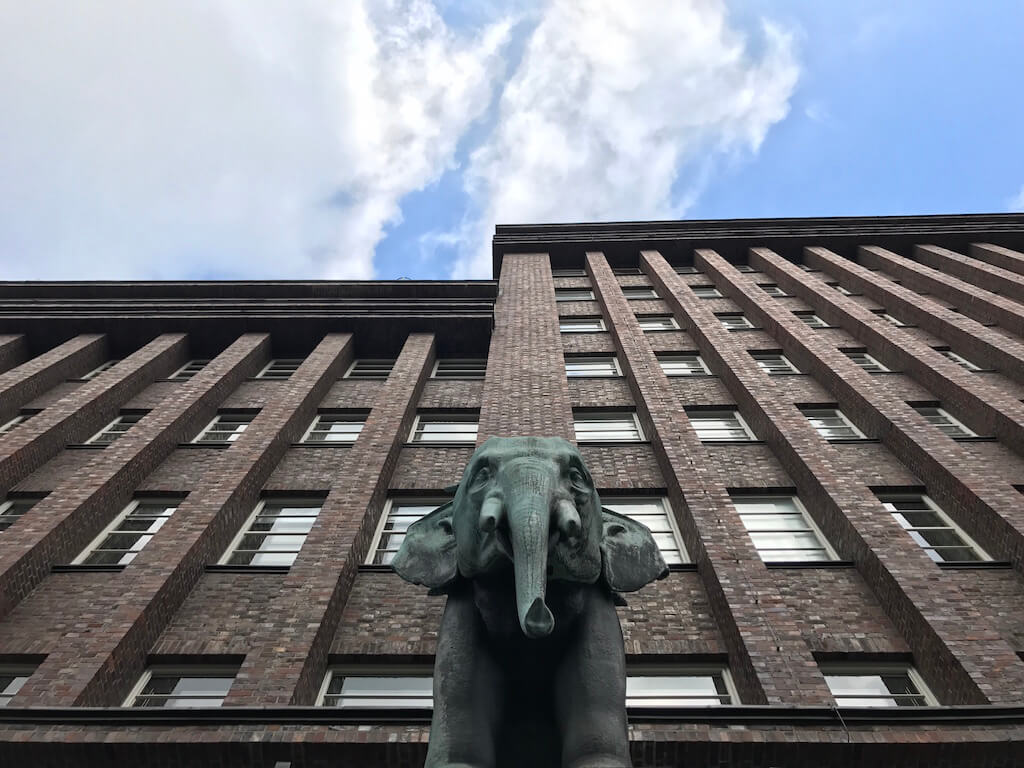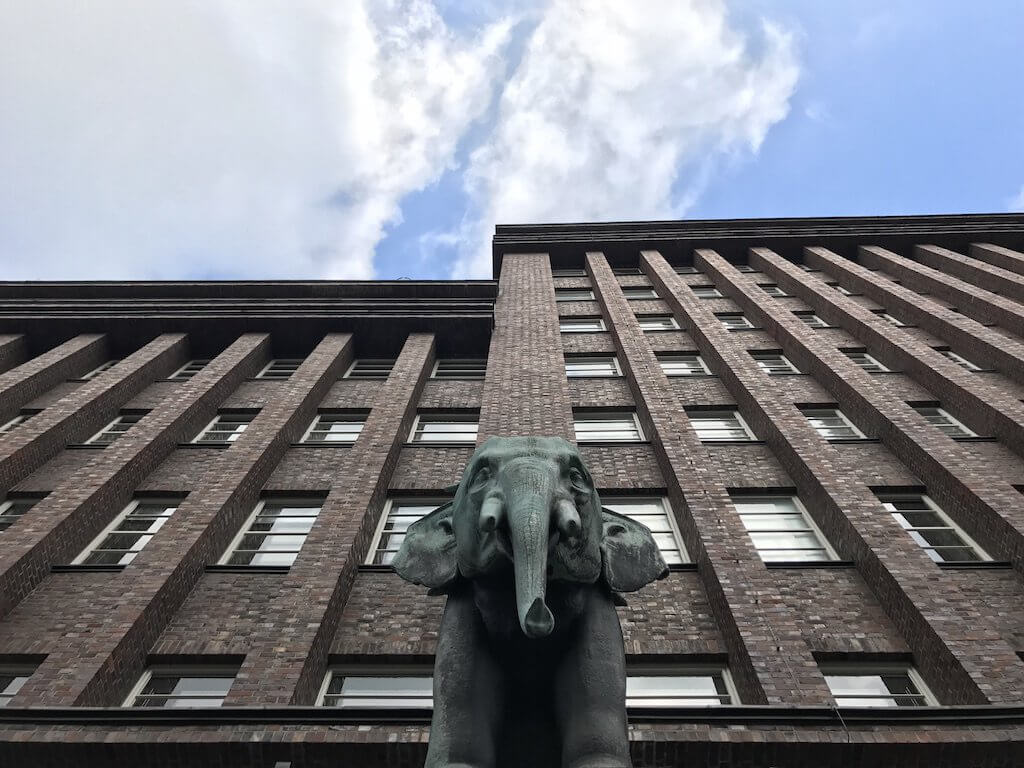 There is various theories behind the origins of the name Hamburg. Some say it originates from the fortress that existed here called Hammaburg (burg means "fortress"). Another theory is that thew word Hamburg is derived from the word d'ham' which is Old Saxon for "(grassy) river bank" or "meadow/pasture (by a river)
Hamburg dates back as early as the 9th century when it emerged as an influential European trading centre thanks to its strategic position and also its vital alliance with neighbouring Hanseatic superpower Lubeck.
Today Hamburg still retains its position as a vital trading post thanks to have the biggest and busiest harbour in Germany. Hamburg is also a media powerhouse and home to most of Germany's key media outlets plus has the oldest stock exchange in Germany and funnily enough the world's largest fitness studio.
Within the boundaries of the city Hamburg has a population nearing a 1.8 million and with nearly 4.9 million in the greater metropolitan area.
Common modes of Transport in Hamburg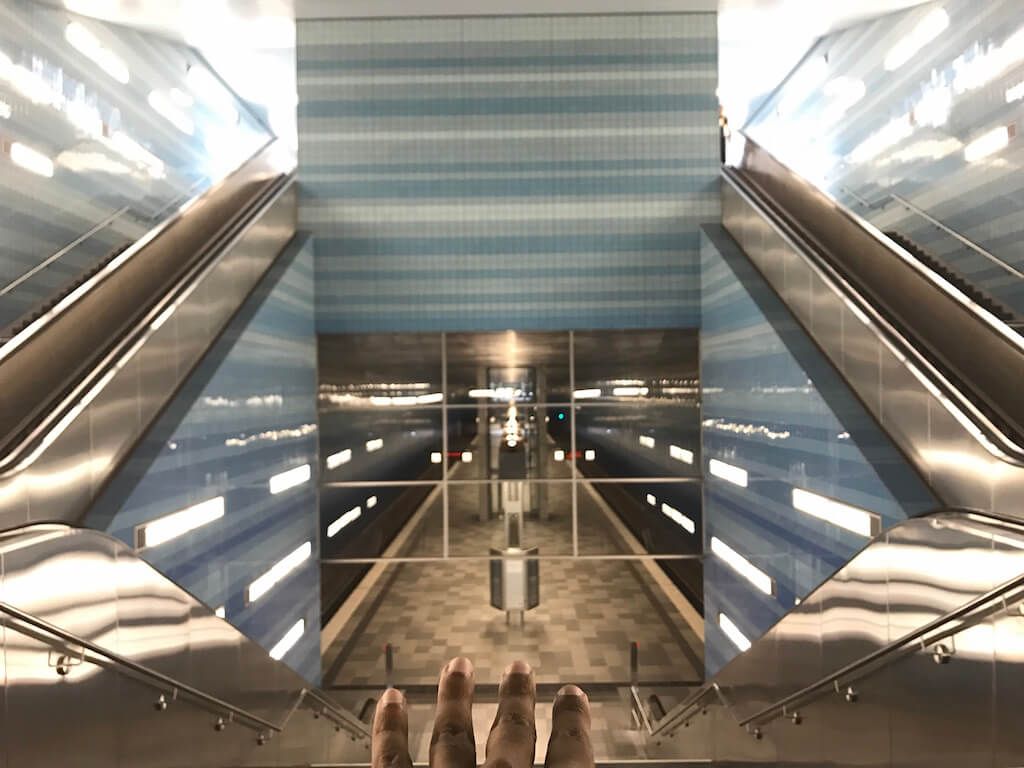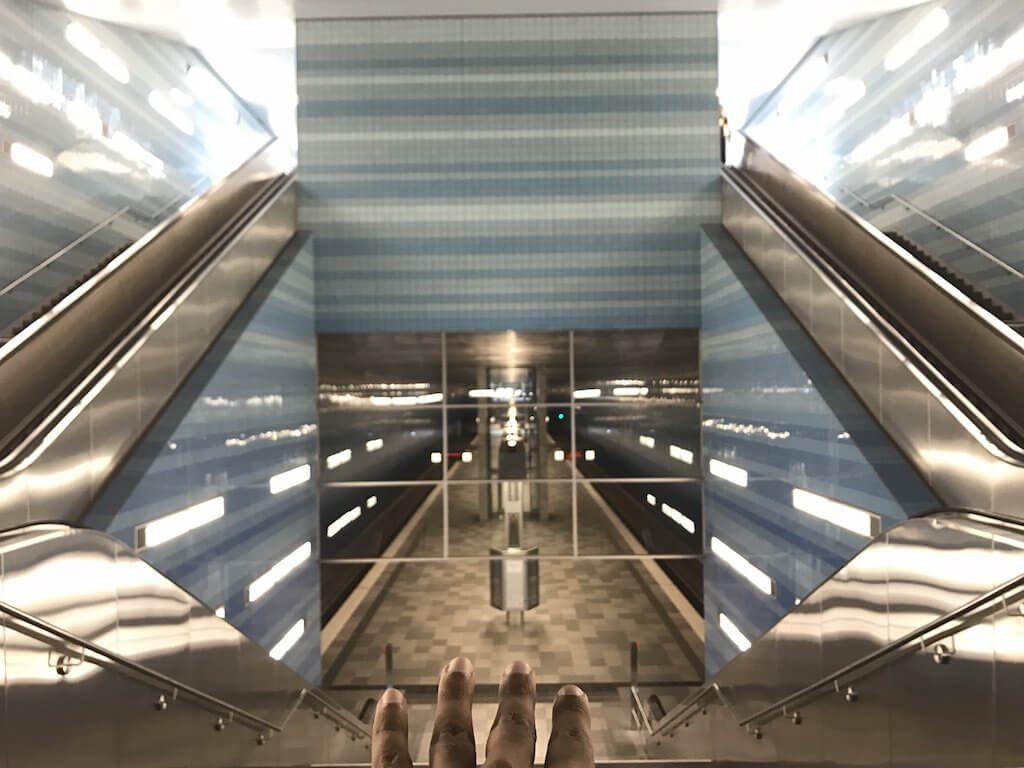 Cycling is a popular mode of recreation but also a means of transport around the city. Hamburg was ruled for over 150 years by the Danes and the city is as flat as pancake just like that other great cycling city, Copenhagen.  Hamburg's waterfront with thousands of metres of dedicated cycling paths is a perfect place to take your bike out. Hamburg Tourism outlined some of the popular cycling routes around the city here.
Hamburg also enjoys a fantastic public transport system that includes fantastic subway system that connects the city ( direct connection from the airport to the city's main train station) plus  public transport ferries are a great way to get a unique perspective of the city. If you can't afford a private boat tour of the harbour, take the classic route: No 62 from Landungsbrücken to the small atmospheric village of Finkenwerder. If you have a day ticket you pay 0.
The metro, ferry and bus routes are operated by HVV. Your best value option if you are planning a long day of sightseeing is getting an all day ticket for €7.80 or if you are in a group of 5 people ( You can buy the group ticket even if you are two people ) grab the brilliant value all day group ticket for €12.
You can buy the tickets at any HVV ticket machine, from bus drivers or even via the HVV app.
When is the best time to visit Hamburg?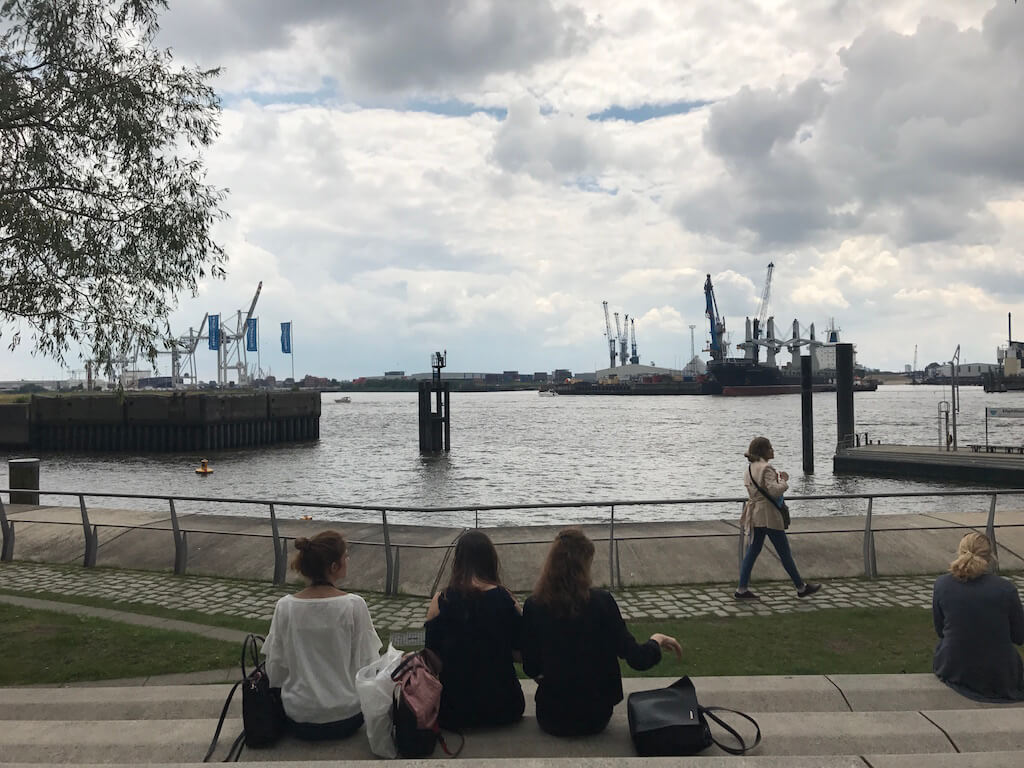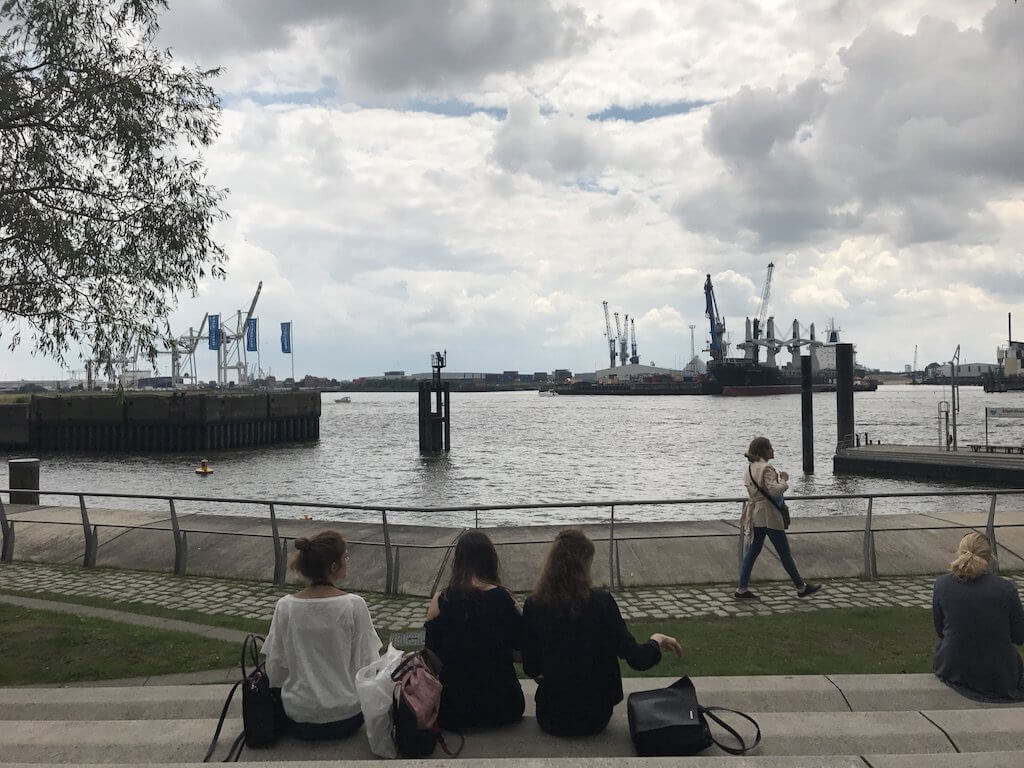 Hamburg for me is a great all around destination and even on the most cold, dreich miserable days in winter, the city has a wonderful charm.
While the peak season is from from May to September, my best tip would be to come in Spring or Autumn when the crowds are less and the hotels are slightly less expensive.
Keep in mind that as musical city, Hamburg has some pretty awesome musical festivals in the summer like Elbjazz (  Headliners include Jamie Cullum, Tower of Power 31st May & 1st June) , Hurricane (  Headliners include : Foo Fighters, Tame Impala & The Cure, 21-23rd June)  , MS Dockville ( Headliners: Billie Eilish, Rin & Von Wegen Lisbeth 16-18th August, 2019), VogelBall ( Electronic festival that is part of MS Dockville Check this Facebook page for updates )  and other smaller but equally fantastic festivals like Katermukke ( Dates yet to be announced for Hamburg but they will be playing in Munich ) and  which I will talk about later so keep that in mind.
How to reach Hamburg: Getting there and away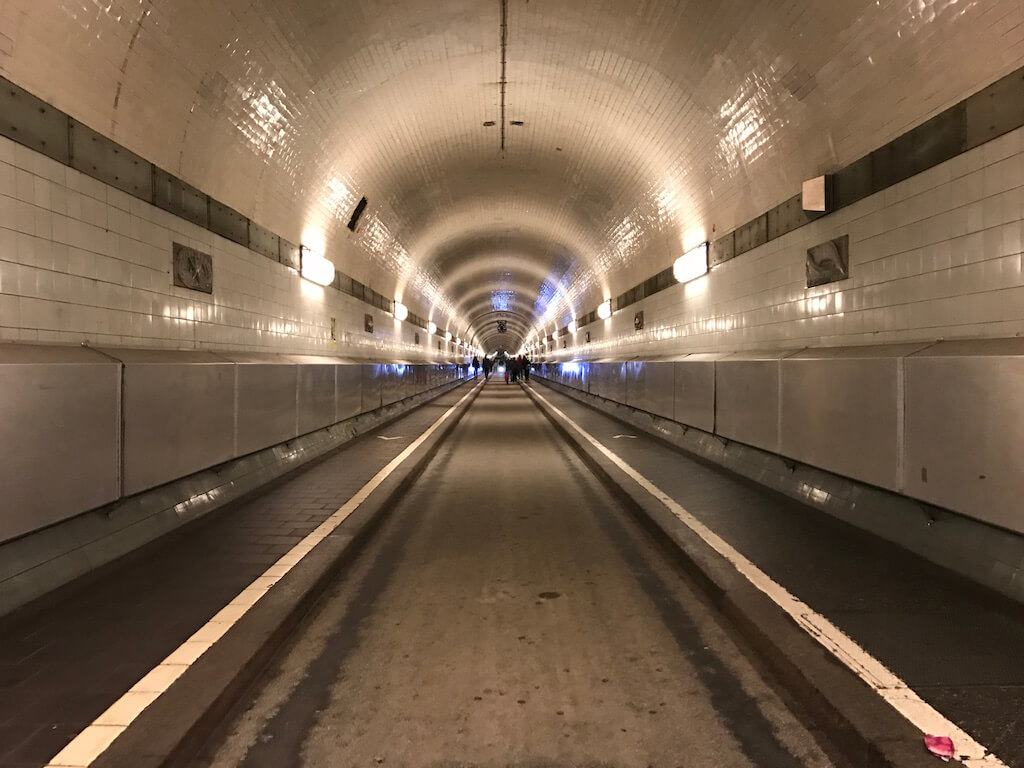 Hamburg is extremely well connected to all major airports in the UK and across Europe. Budget and non budget airlines ply this route including British Airways, Emirates, Lufthansa, Turkish Airlines and low cost airlines like Ryanair, easyJet, Flybe & eurowings.
Hamburg is also well connected to the rest of Germany by bus and train depending on your budget. You can reach Berlin via bus for as little as €5 ( Booked via Flixbus, Journey time: 4 hours) or via train ( Booked via Deutsche Bahn, 1 hour 44 minutes, tickets start around €15 mark) or you go to Munich by train ( Deutsche Bahn, 5 hours 42 minutes, tickets can be as cheap as €20 if booked 2 months in advance )
5 Top things to do in Hamburg
I love Hamburg. Like any port city it has pockets of rare beauty but that gritty rough edge and character which you can see wherever you walk in the city : whether admiring the wonderful maritime architectural heritage in the Speicherstadt or if your rolling through the seedy yet entertaining, never dull Reeperbahn area. A city with soul, many layers of history, a laidback vibe and one that knows how to party- Hamburg is one of a kind city. Here are my top 5 things to do in Hamburg
1. Checkout some of the city's fantastic festivals -My favourite is Vogelball
I mentioned earlier that Hamburg is a festival city and my favourite festival of all is the annual Vogelball which translates as 'bird ball' which as you may have guessed by now, is basically a bunch of locals ( and a few rare tourists like me- a very much locals festival which is one the reasons I love it ) all dressed up as beautiful, birds of paradise.
Vogelball Festival is basically everything you a festival to be during a long summer night: picture an industrial landscape ( Called Williamsburg ) and then erect a miniatur wonderland and spinkle it with sparkling lights, erect these incredible larger than life colourful tents and then fill them with electronic music, dancing ( till 9am the following day!) and the odd battered photo booth and also some (wonderful ) food trucks in case you have the munchies and you have all the ingredients of a fantastic night. Vogelball is not just about music though-there is comedy, drama shows going on in the afternoon before the grand festivities begin.
Plus, they have free shuttle buses running from 10.30pm onwards to the local S-Bahn station from where you reach pretty much any part of the city.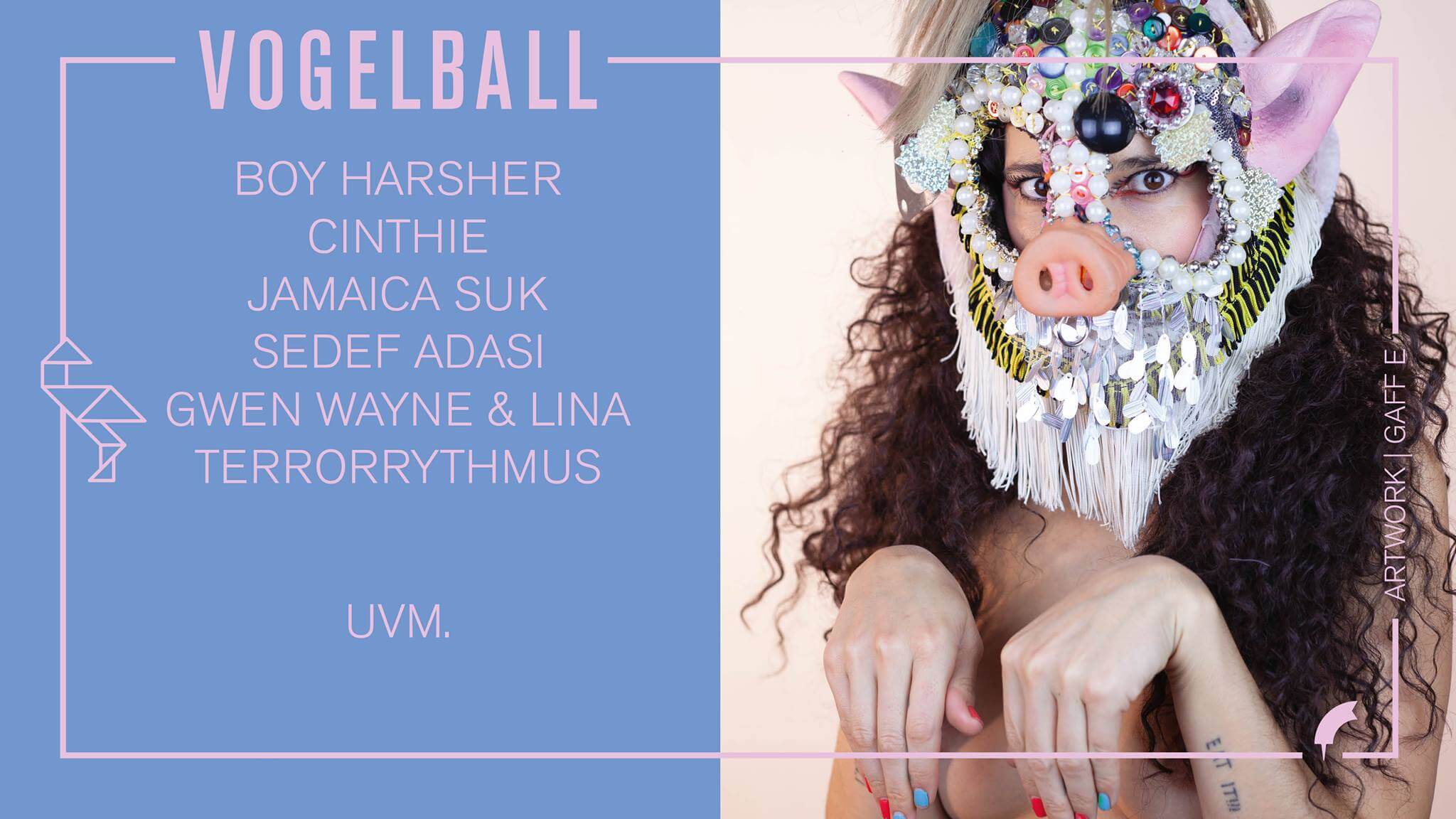 Definitely a festival not to miss and one you should keep in , if you're planning a trip to Hamburg.
Details of Vogelball 2019 and ticket prices can be found here.
2. Take a Harbour Cruise along the River Elbe
Hamburg is a very vibrant city and a wealthy one thanks in no short due to its location by the River Elbe where Europe's third largest port receives cargo/container ships from all over the world. It is also a cruise terminal where some of the world's richest people having their private terminals here including a Mr Roman Abramovich – Chelsea FC's billionaire owner. To get an upclose view of Mr Abramovich's private yacht and also see how the harbour functions, I'd recommend a 1 hour Cruise with Hadag who offer cruises around the harbour for €18 (http://www.hadag.de/english/cruises/harbour-tours.html ) and they start at St Pauli Landungsbrucken. (Situated just outside the metro station)
3. Take a walk on the wild side: Checkout the Reeperbahn
Hamburg is synonymous with the Reeperbahn and the Beatles.
What is still Europe's largest red light district, despite being regulated and legal, Reeperbahn still has the capacity to shock and entice busloads of curious tourists. Compared to Amsterdam, Reeperbahn pales in comparison. It looks a bit tired and jaded with its quirky mix of sex shops, strip shows and every now and then has the haggard looking drunken bum. If the curiosity really gets the better of you,  can brave your way past  aggressive hordes of street prostitutes to take a peek behind the corrugated iron barriers on Herbertstrasse (that notoriously allows only men to pass through) where scantily clad frauleins beckon you with their passing trade. There's more to Reeperbahn than stripbars and sex shops: the area has some of the city's best bars like the legendary Lehmitz ,  Zwick St. Pauli: Hamburg's answer to Hard Rock Café and the rustic old school Rosi's Bar plus there is the legendary Große Freiheit, home to the bars where the Beatles played when they first came to the city: Kaiserkeller (Große Freiheit 36) still stands to this day and also you can find Indra-Musikclub (Große Freiheit 64 ) The area is also home to the fantastic Reeperbahn Festival ( 18-21 September 2019 )
4. Miniatur Wunderland
The largest model railroad in the world: Miniatur Wunderland is the evolution, embodiment of the amazing passion and genius of two German brothers who got more than a little carried away with their train set and now have an amazing computer-controlled layout with more than 800 trains in Hamburg, Germany. Covering 4000 square meters (43,000 square feet) from Scandinavia to the USA, from the coast to the high mountains. Las Vegas, Hiking in the alps or rowing on Norwegian fjords- you can see the world in the Miniatur Wunderland. It promises hours and hours of entertainment. As a non miniature railway enthusiast, I can't tell you how much I enjoyed and was surprised at the level of effort, detail and dedication that has gone into this visitor attraction to make it a reality. Nothing of its like exists anywhere in the world I believe.
Even though its targeted at families, this is really a place that will attract people of all ages and backgrounds. The entry price at time of my visit was a steep €15 but I can't recommend it highly enough on list of things to do in Hamburg.
5. Hop on the Hamburg Stadtrundfahrt Buses
Cheesy, touristy as hell but if you want a nice, relaxed overview of the city and the weather gods are smiling on you then a trip on these open top, hop-on-hop-off double decker buses are excellent. A ticket costs around 15 euros (buy on the bus) and lasts around 1 ¾ hours and is a nice excursion around key parts of Hamburg like the historic Town Hall (Rathaus), Alster Lakes and also the St Michealskirche.
3 Key Money Saving Tips for Hamburg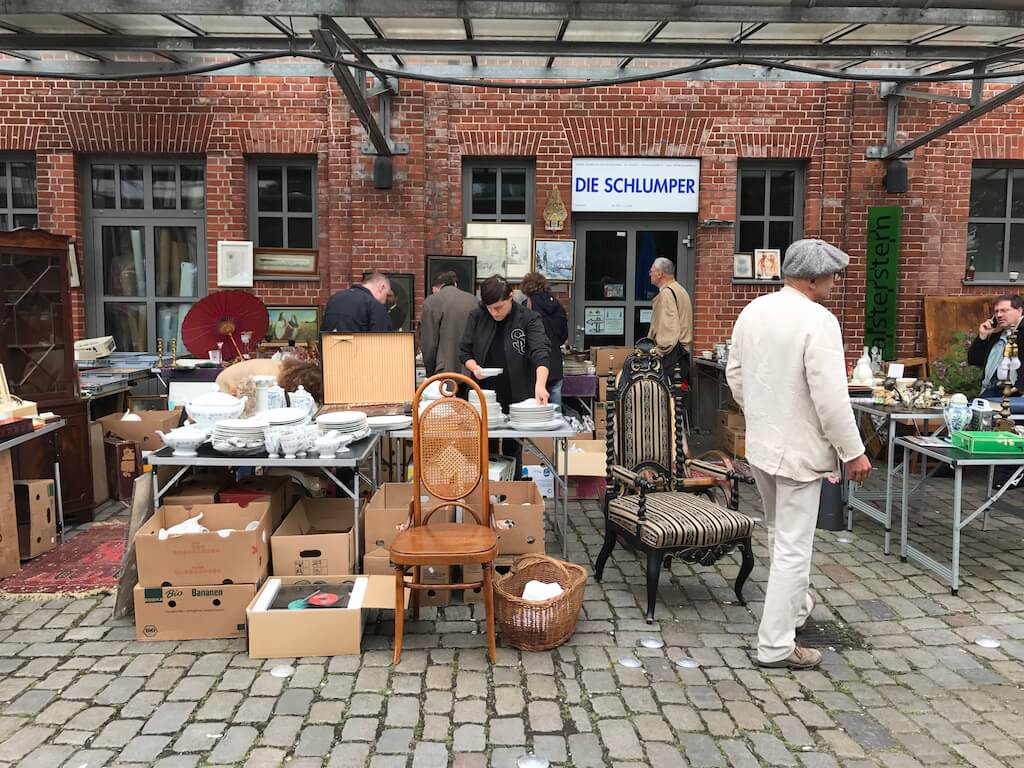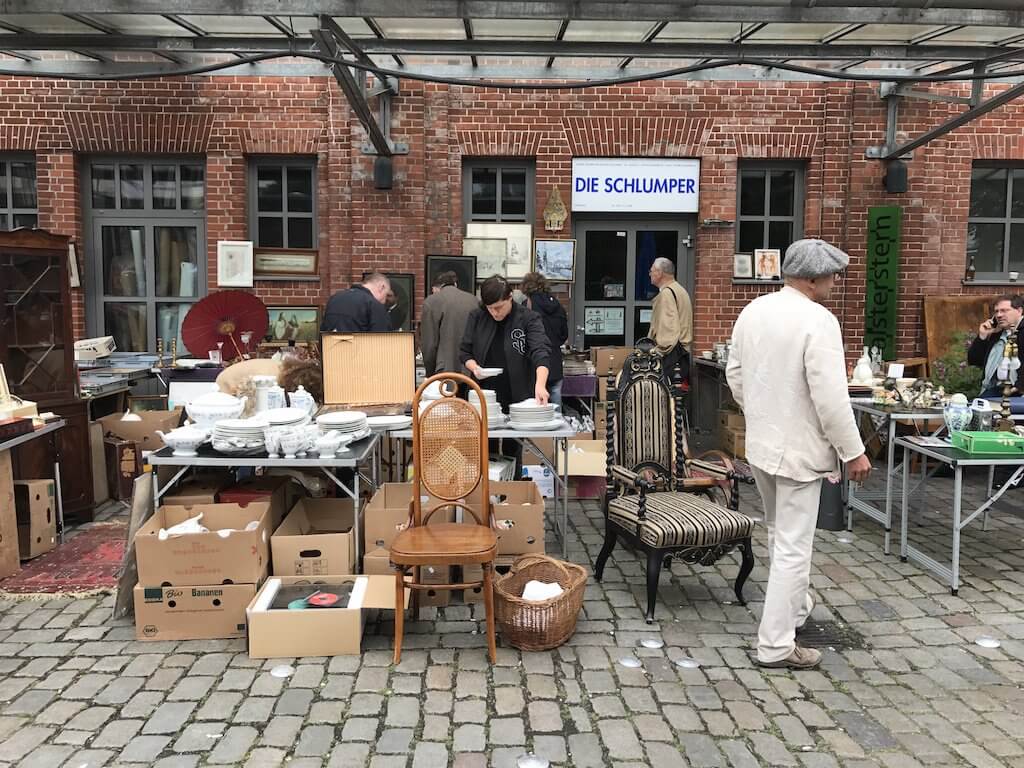 1) Invest in a HVV day ticket or group ticket if you are +1 and not more than 5,  providing you with unlimited travel on all HVV routes at all times.
2) You can also invest in the Hamburg Card which for €10.50 gives you access to public transport plus 50% off harbour and Alster boat trips and city tours,  entrance to sights and museums
tickets for musicals and theatres plus restaurants & coffee-shops across the city. For more details of the discounts available, checkout the Hamburg Tourismus website
3) Rent a bike and travel the city for relatively less money. Excellent option is the Hamburg bike hire system StadtRAD! They currently have 200 hire stations and 2,450 bikes available across a number of key points in the city including suburban railway and underground stations in the central area plus key residential areas and popular leisure and tourist attractions.
The cost of a bike rental comes in at around the €15 mark for a day ( €40 for 3 days ) of limitless exploration. The first thirty minutes of bike use is free. which is enough time to reach any key attraction within the city centre. Note that there is €5 registration fee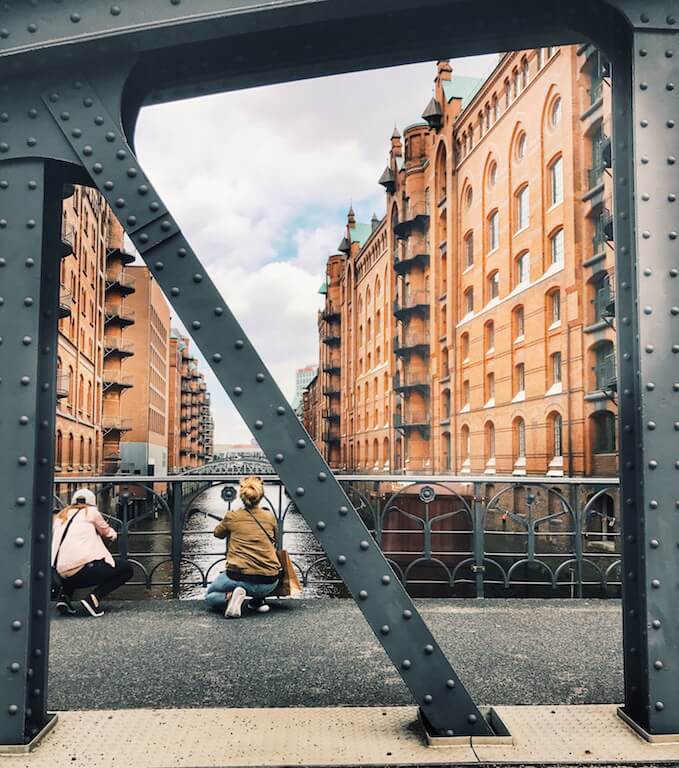 Destination guides to Hamburg
1. Hamburg: One City, many flavours- 11 of Hamburg's best food hotspots
3. Beatles to Binki- A journey through Hamburg's musical heritage
4. Superbude St Pauli Hamburg: Is this Germany's finest design hostel?